Therapinterior Architecture & Interior Design: Welcome to the exquisite interior of a loft building nestled within a lush forest, offering stunning panoramic views through its expansive, floor-to-ceiling windows. This contemporary-style haven has been thoughtfully designed with bespoke furnishings and luxurious details, showcasing a harmonious blend of nature and modernity. Let's explore the various spaces within this enchanting retreat.
As you step into the ground floor, you are greeted by the spacious living room, bathed in natural light streaming through the large windows. The interior features a neutral color palette, with soft earthy tones that enhance the connection to the surrounding forest. The flooring is adorned with sleek, hardwood planks, adding warmth and elegance to the space.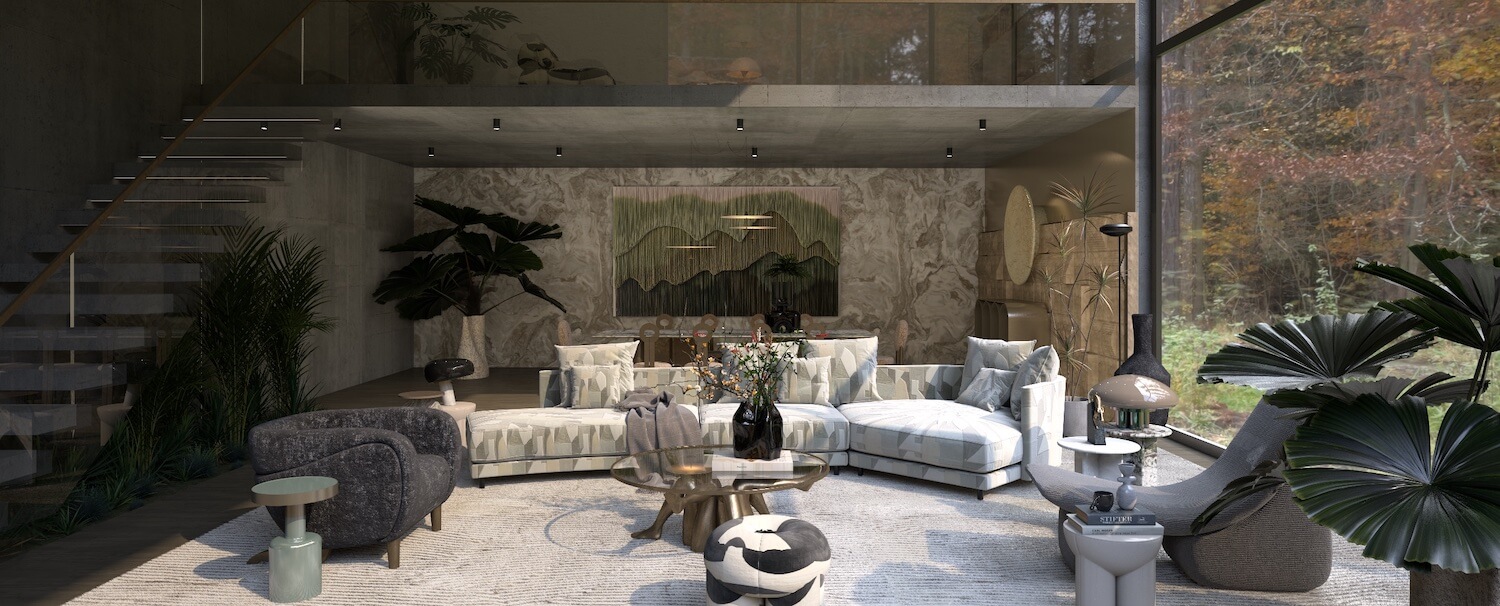 The living room boasts plush, custom-made seating arrangements that exude comfort and style. Sink into the sumptuous sofas and armchairs, upholstered in luxurious fabrics that harmonize with the natural surroundings. The bespoke coffee table, crafted from brass, serves as a centerpiece, complementing the sculptural aesthetic.
Adjacent to the living room, the dining area awaits, offering a seamless transition from relaxation to culinary delights. The sleek marble dining table, designed with clean lines and exquisite craftsmanship, becomes the focal point. Surrounding it are a set of artisanal chairs, meticulously upholstered to provide both comfort and visual appeal. The dining area is bathed in soft, ambient lighting, creating an intimate atmosphere for memorable gatherings.
Ascending to the mezzanine level, you will discover a sophisticated home office, nestled amidst the treetops. This tranquil workspace embraces the breathtaking forest views, inspiring creativity and productivity. The office is adorned with contemporary furniture pieces, carefully selected for their functionality and aesthetic appeal. A large, bespoke desk takes center stage, providing ample workspace, while an ergonomic chair ensures comfort during long hours of work. The office is designed to encourage focus and concentration, with minimal distractions and an abundance of natural light.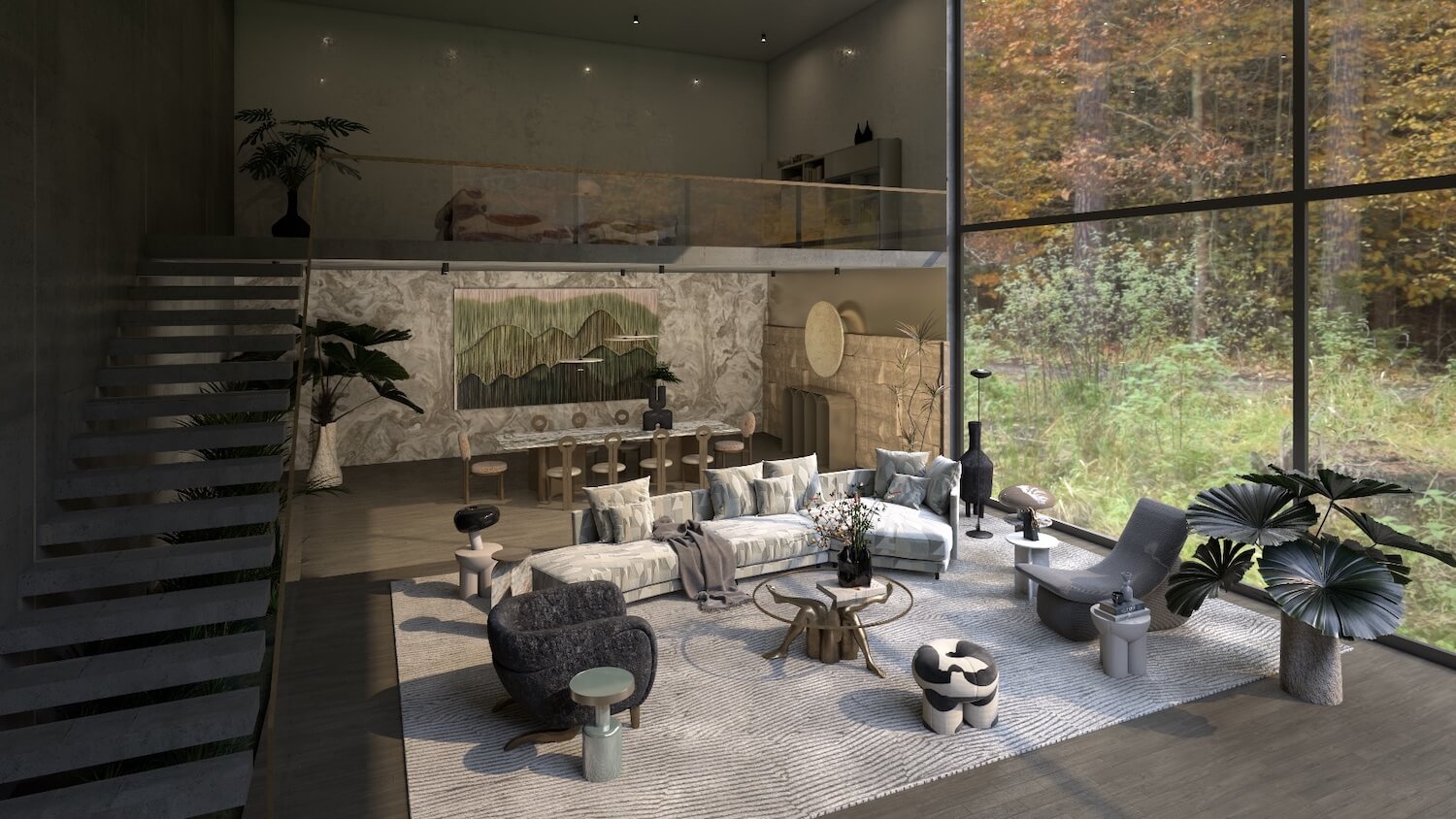 Throughout the interior, attention to detail is paramount. Custom lighting fixtures, strategically placed, illuminate the space while adding a touch of modern elegance. Art pieces and decorative elements inspired by nature adorn the walls, further harmonizing the indoor environment with the surrounding forest landscape.
In summary, this interior design of a loft building in the forest offers a captivating blend of contemporary style, bespoke furnishings, and luxurious details. The large windows frame breathtaking views, seamlessly integrating the beauty of nature with the modernity of the interior. Whether relaxing in the living room, indulging in culinary delights in the dining area, or finding inspiration in the home office, this sanctuary invites you to immerse yourself in a world of serenity and refined sophistication.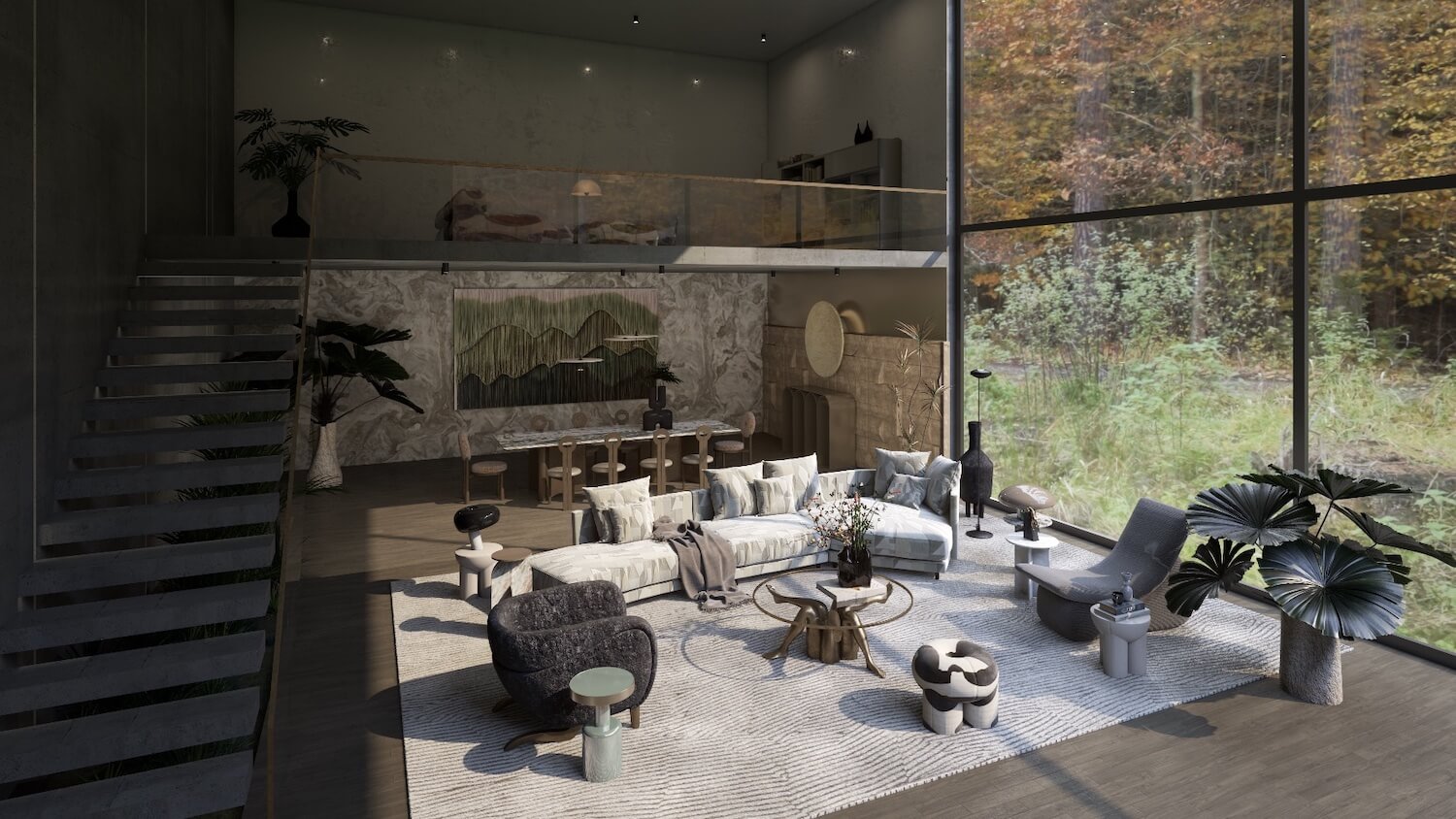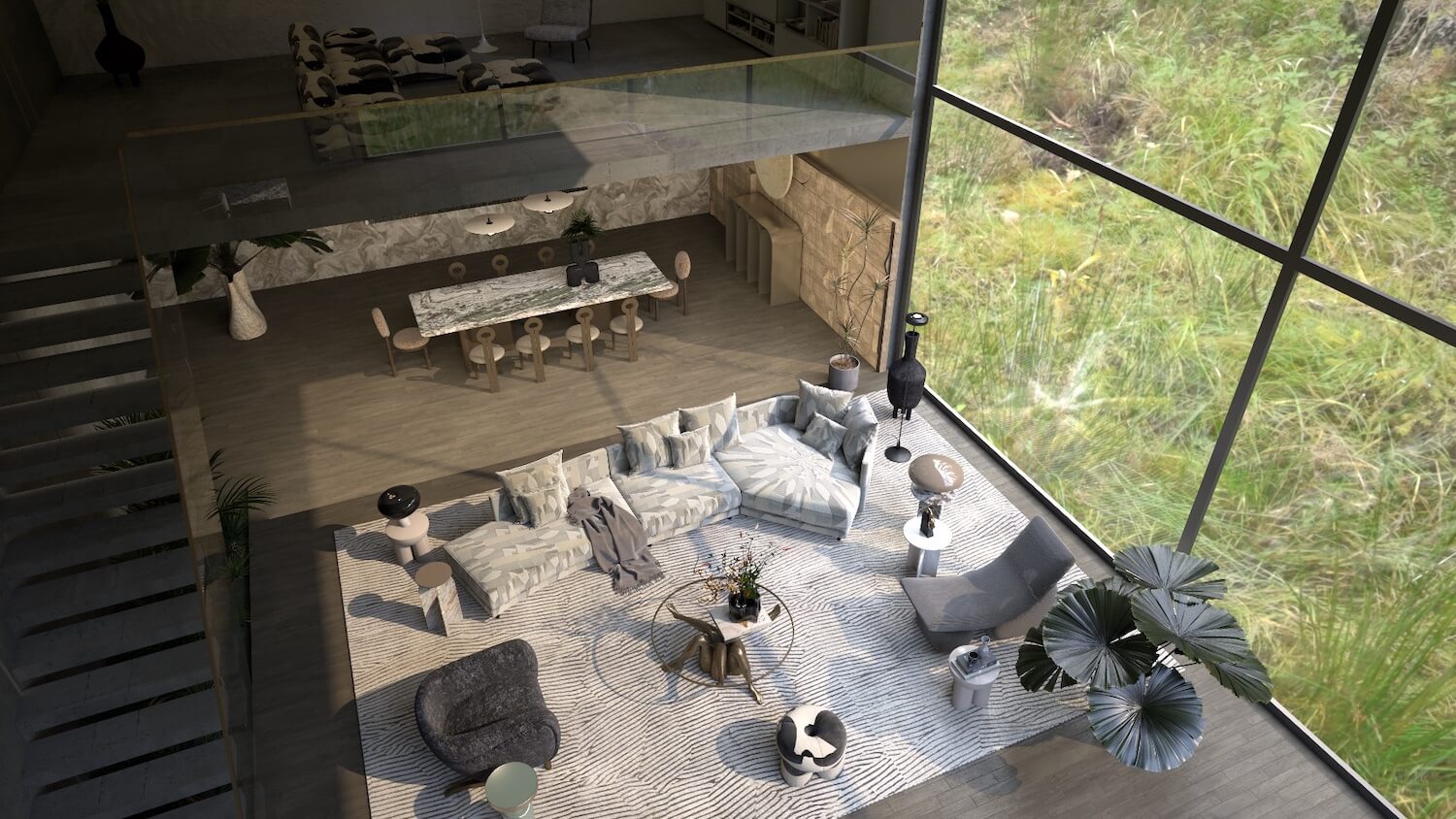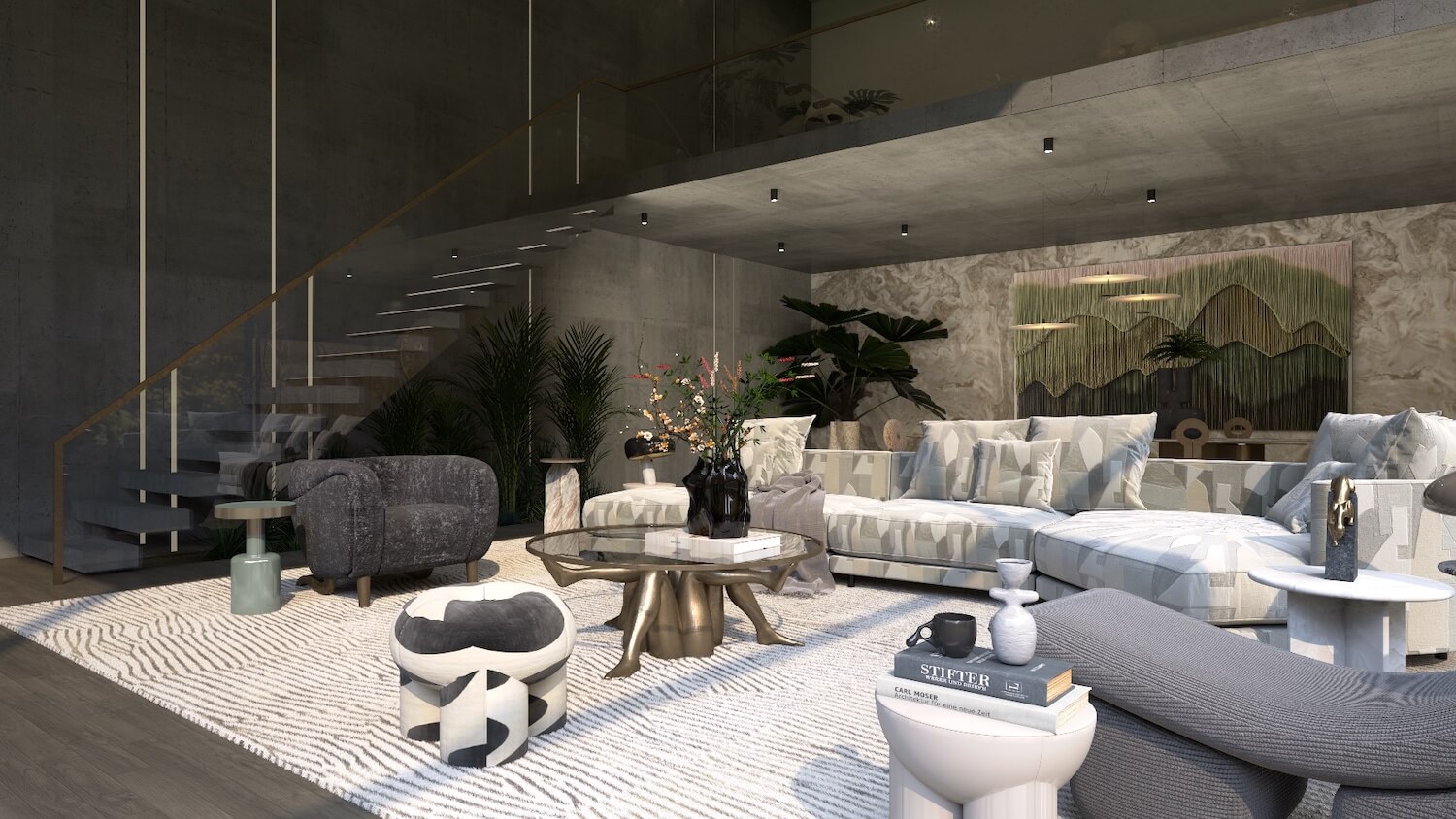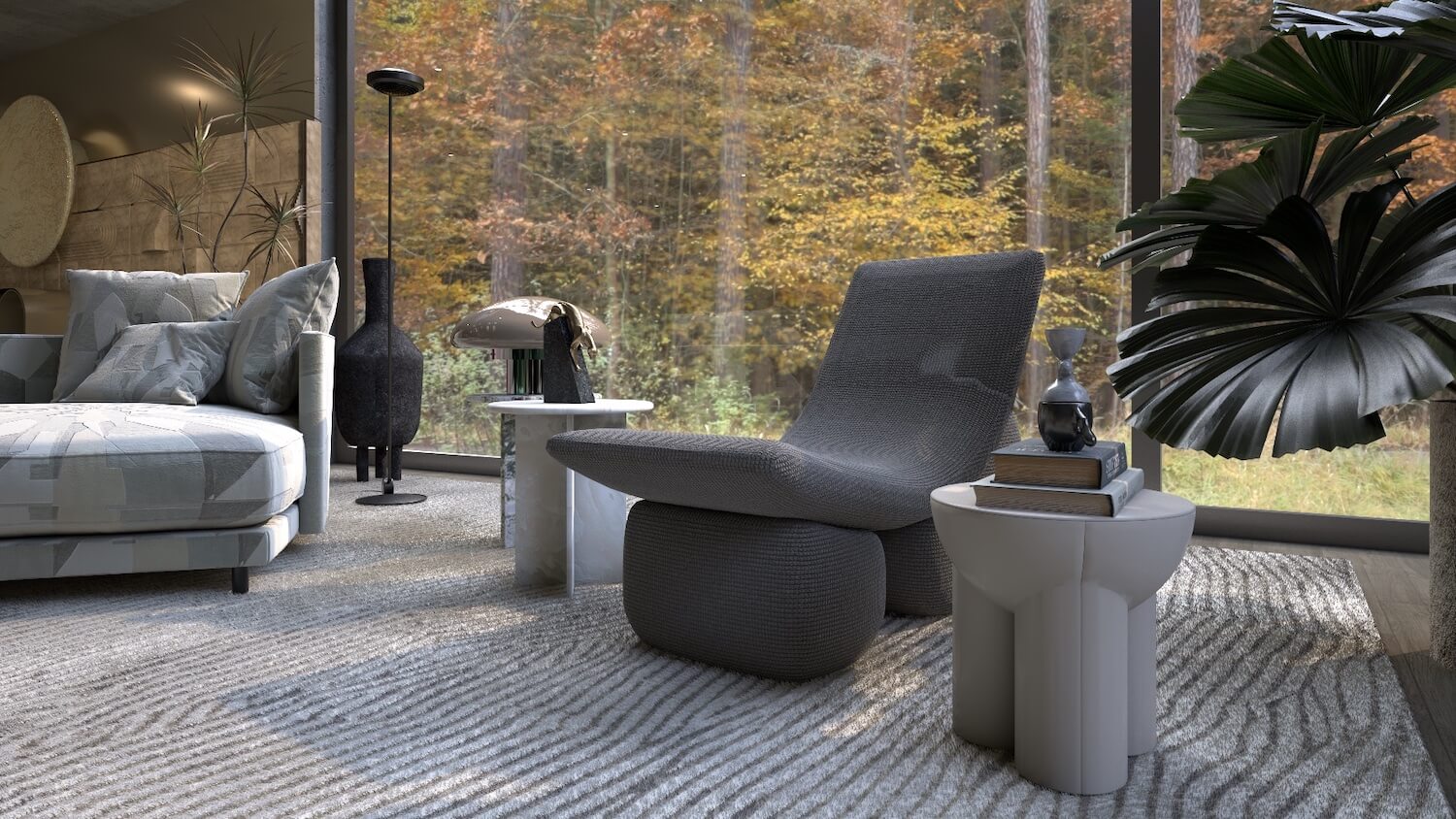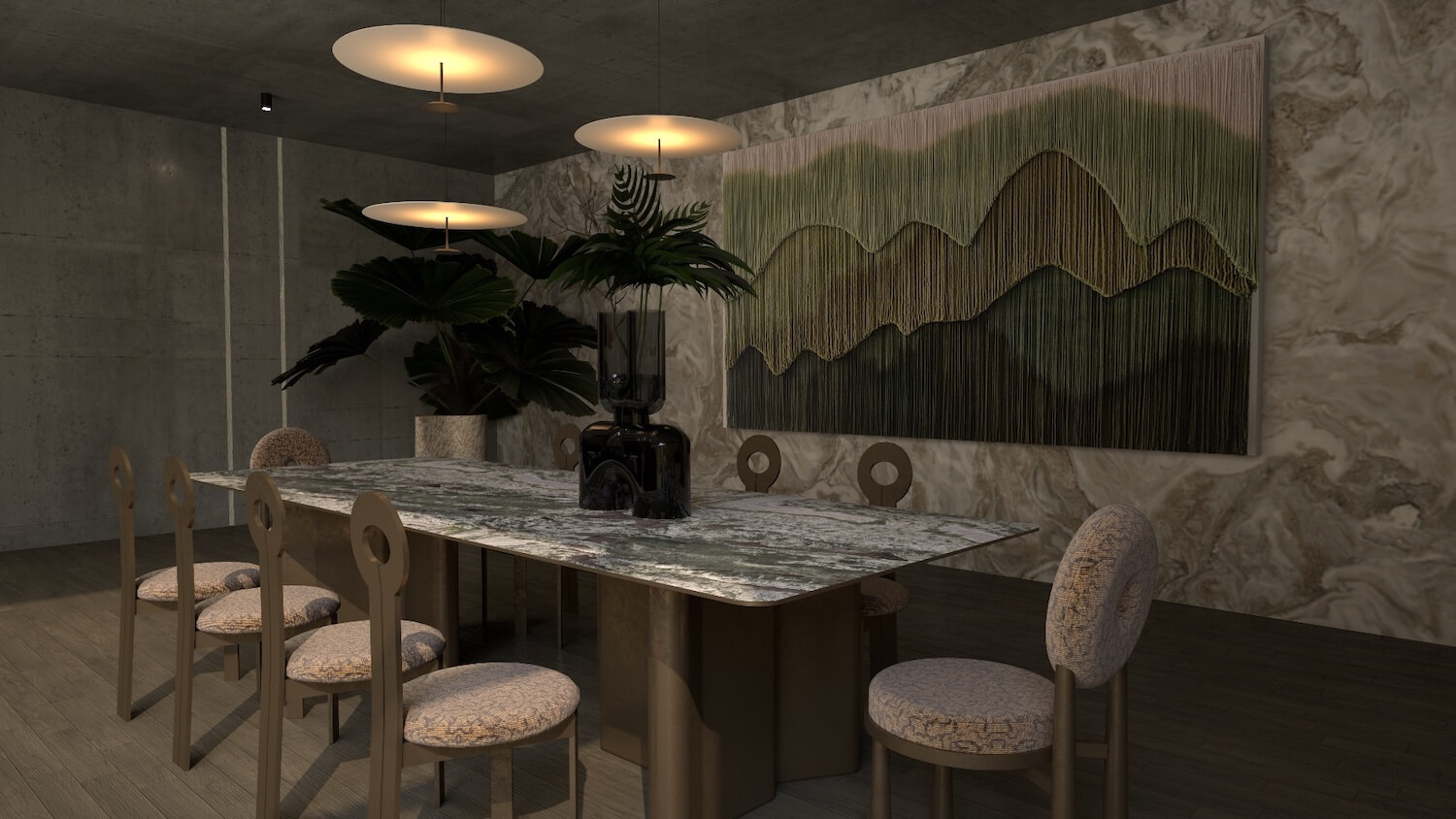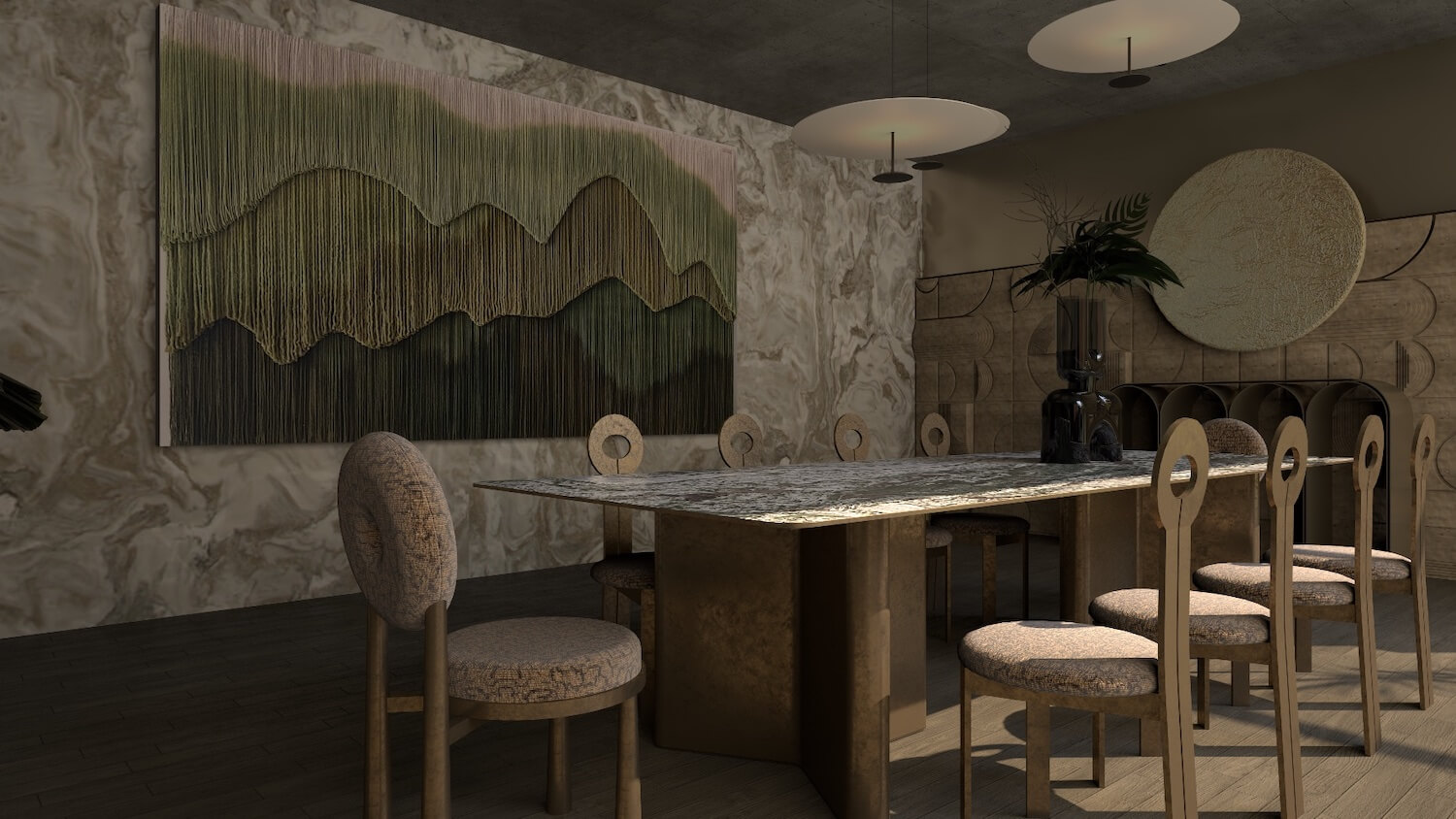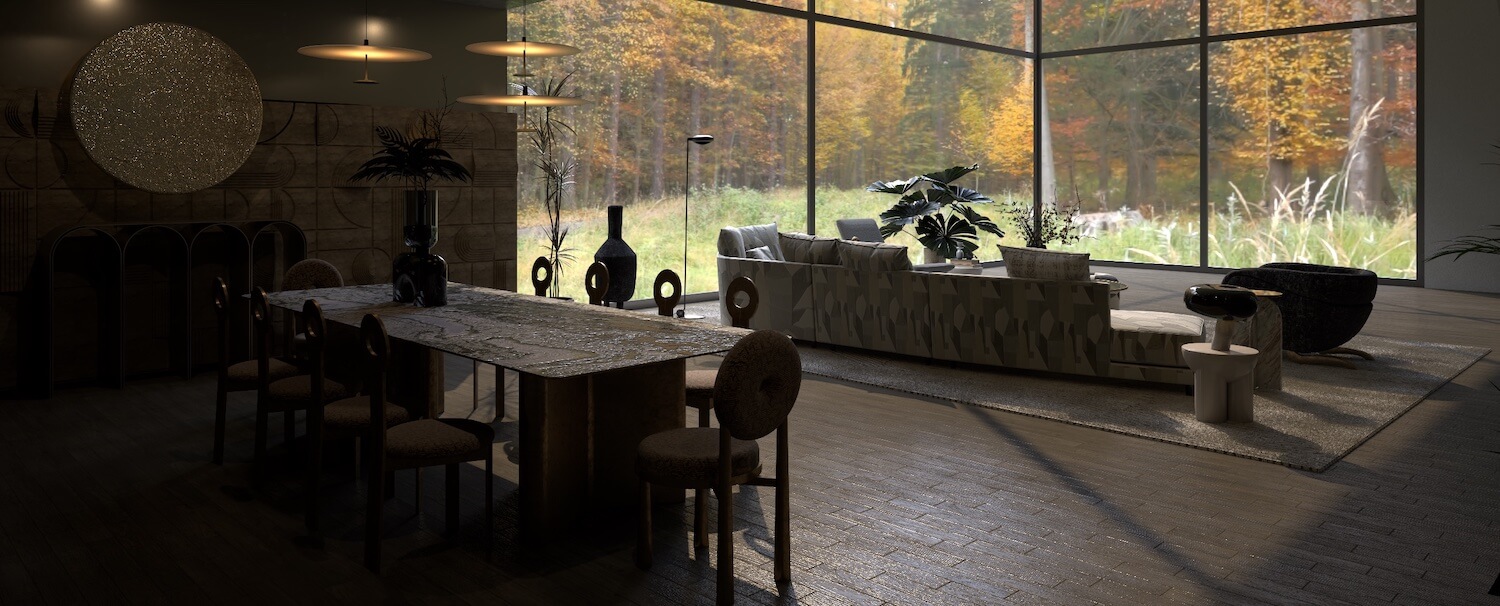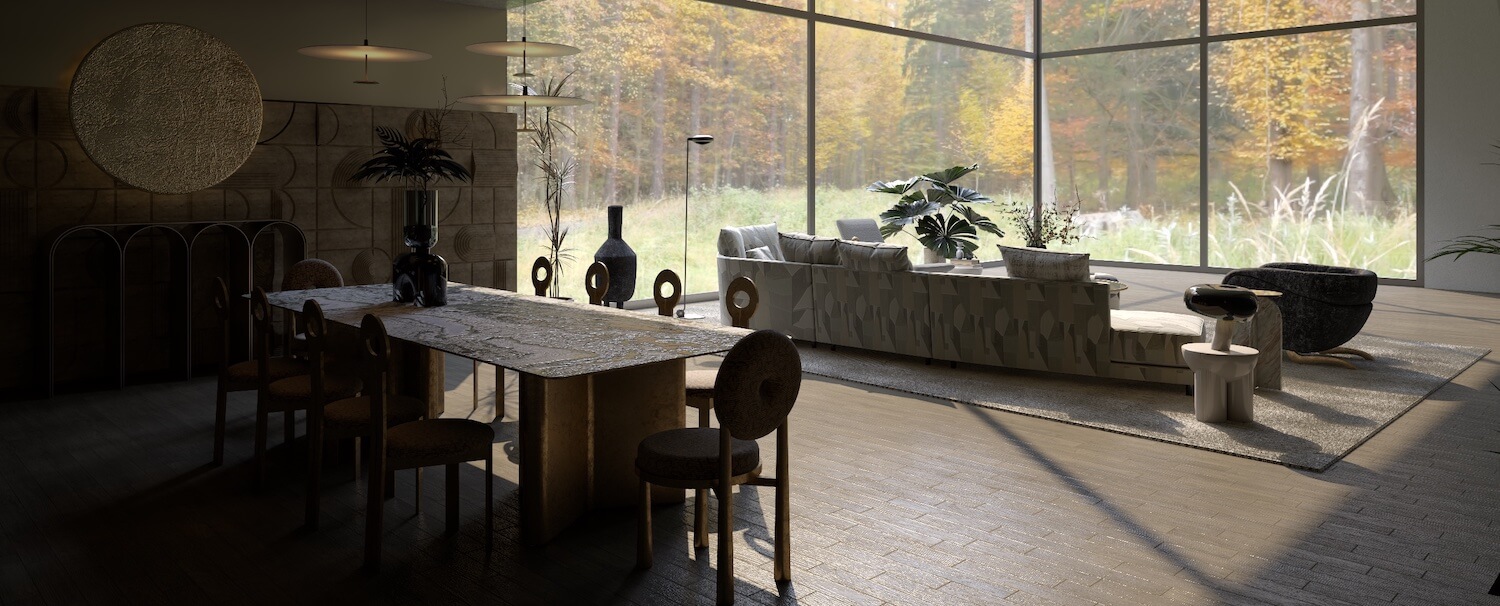 ---