Wittman Estes: The new 6,100-square-foot Highland Park Improvement Club (HPIC) Celebration Center will provide a welcoming social focal point for community activities, and for building community connections and resilience. HPIC will offer residents a renewed sense of civic identity, reinforced by ties to history and the broader urban context. The design for this dynamic space for arts and culture responds directly to stakeholder feedback, with a strong emphasis on indoor/outdoor connections, core values of inclusivity, and flexible spaces for the community to grow into and adapt.
The building has been designed to host a wide array of activities, including musical performances and events with space for weddings, quinceañeras, birthdays, wakes, local meetings, classes, and gatherings, and much more. The facilities will include space for a bar/cafe, kitchen, and performance support spaces. Large, sliding glass doors will connect the inside to the outside, enabling activities to flow outdoors to take advantage of exterior gathering areas and gardens. The building's sloping roof will admit ample northern daylight and will maximize southern solar harvesting. A photovoltaic array will cover most of the roof and is anticipated to produce more energy than the building consumes.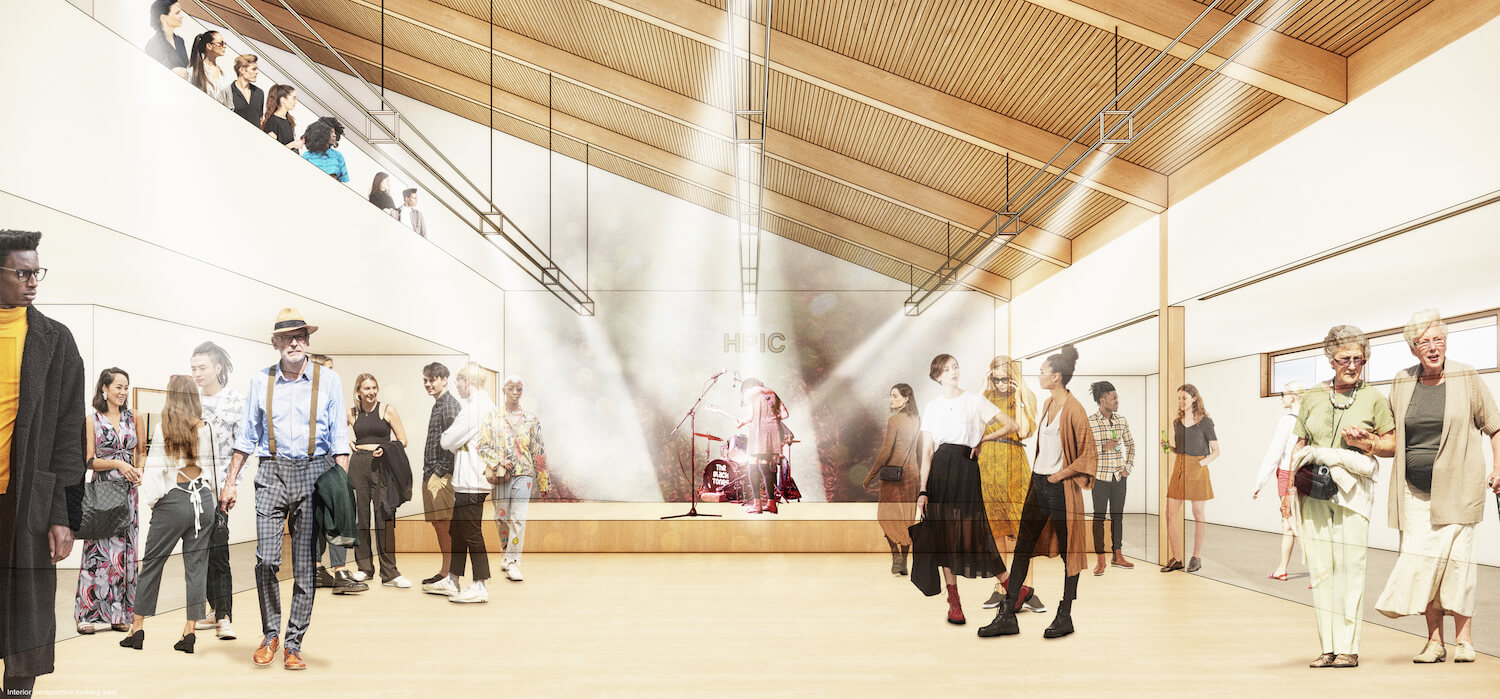 Inside, the primary volume will be transformable and capable of being subdivided into zones to host an array of activities, from art classes to educational programs. The building's adaptability ensures that it will meet both current and future needs of the growing and diverse population, whether for arts or for community gathering. The center will also serve as an emergency Hub for the neighborhood.
Founded in 1919, HPIC's mission is "to enhance the quality of life in the neighborhood by providing an inclusive gathering place, hosting neighborhood programs that celebrate the diverse arts and culture we represent, and fostering community engagement today and for future generations to come." The non-profit organization is a volunteer-powered, neighborhood gathering and celebration space.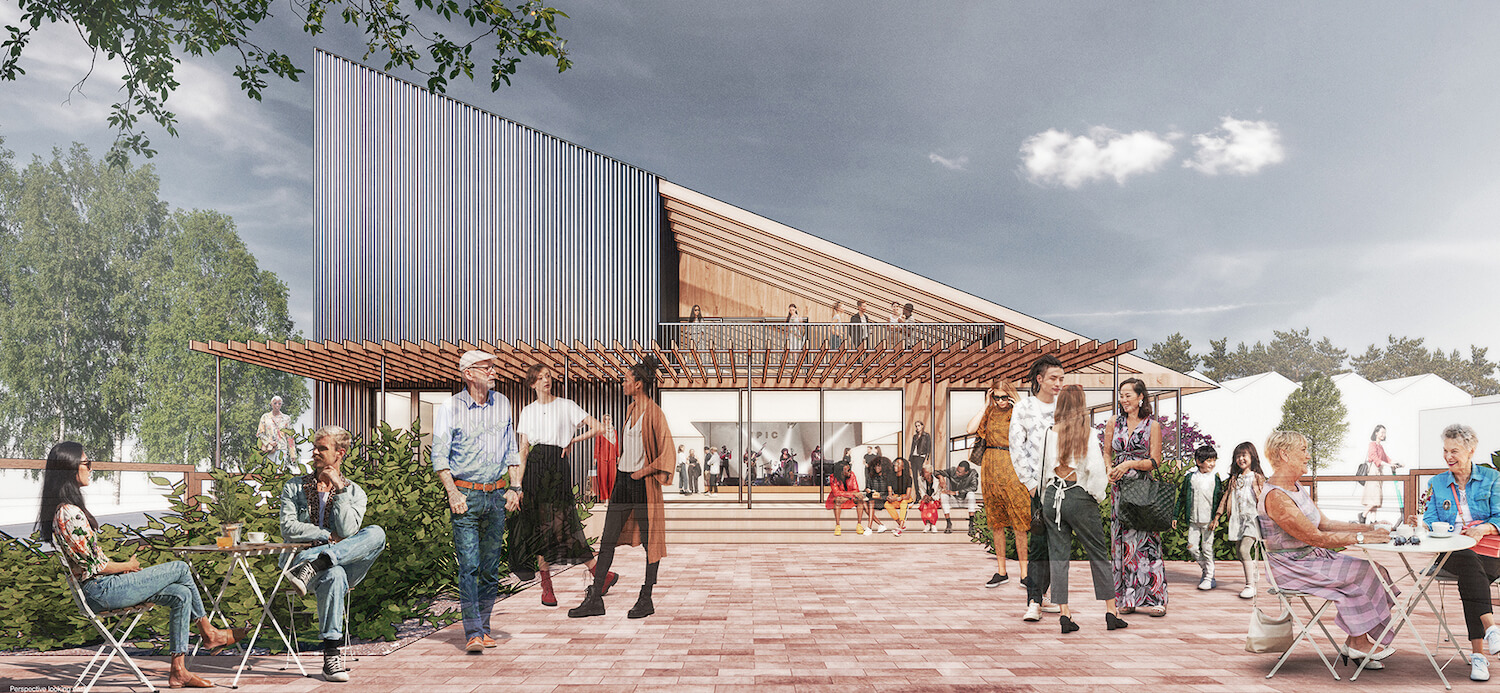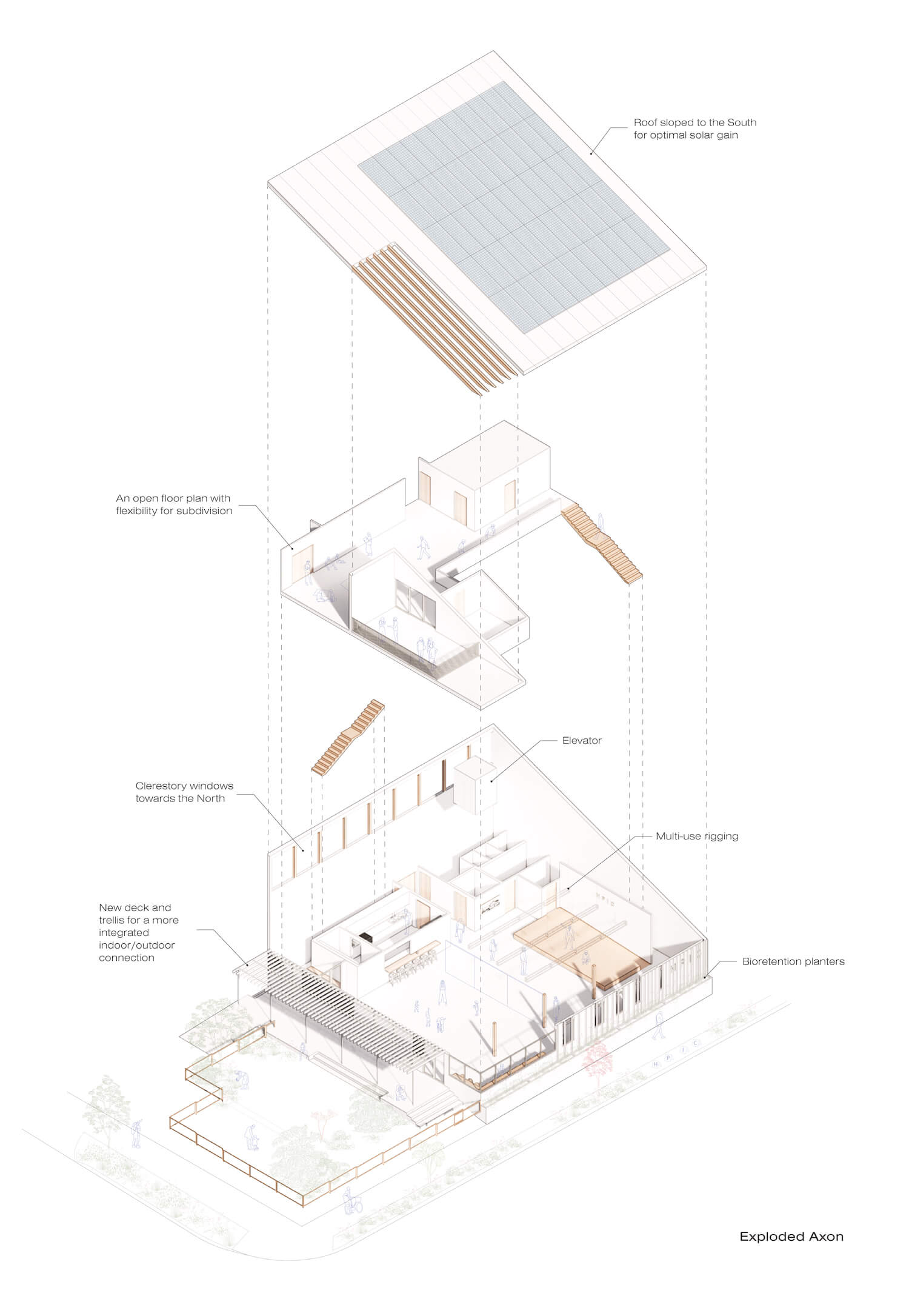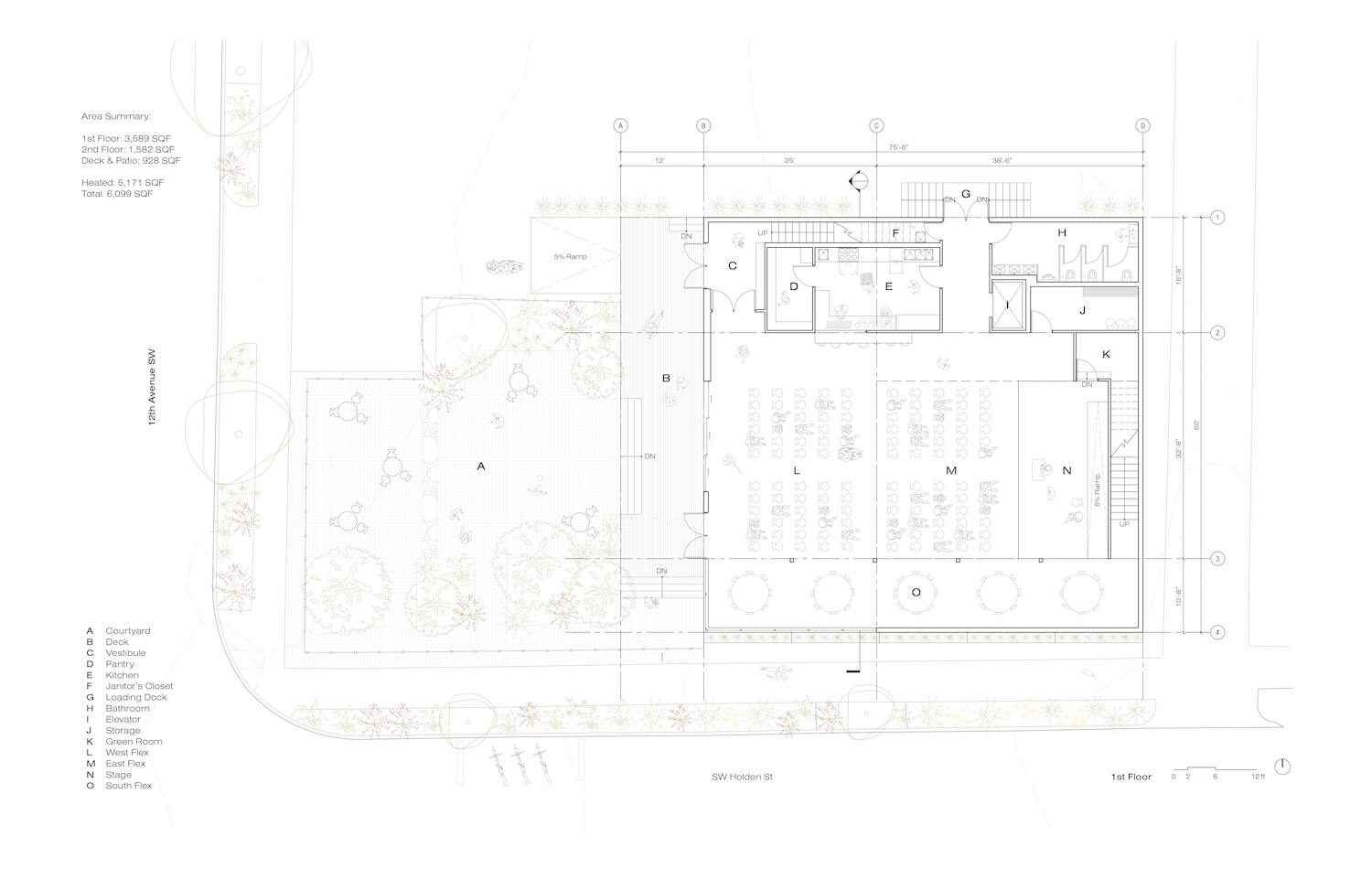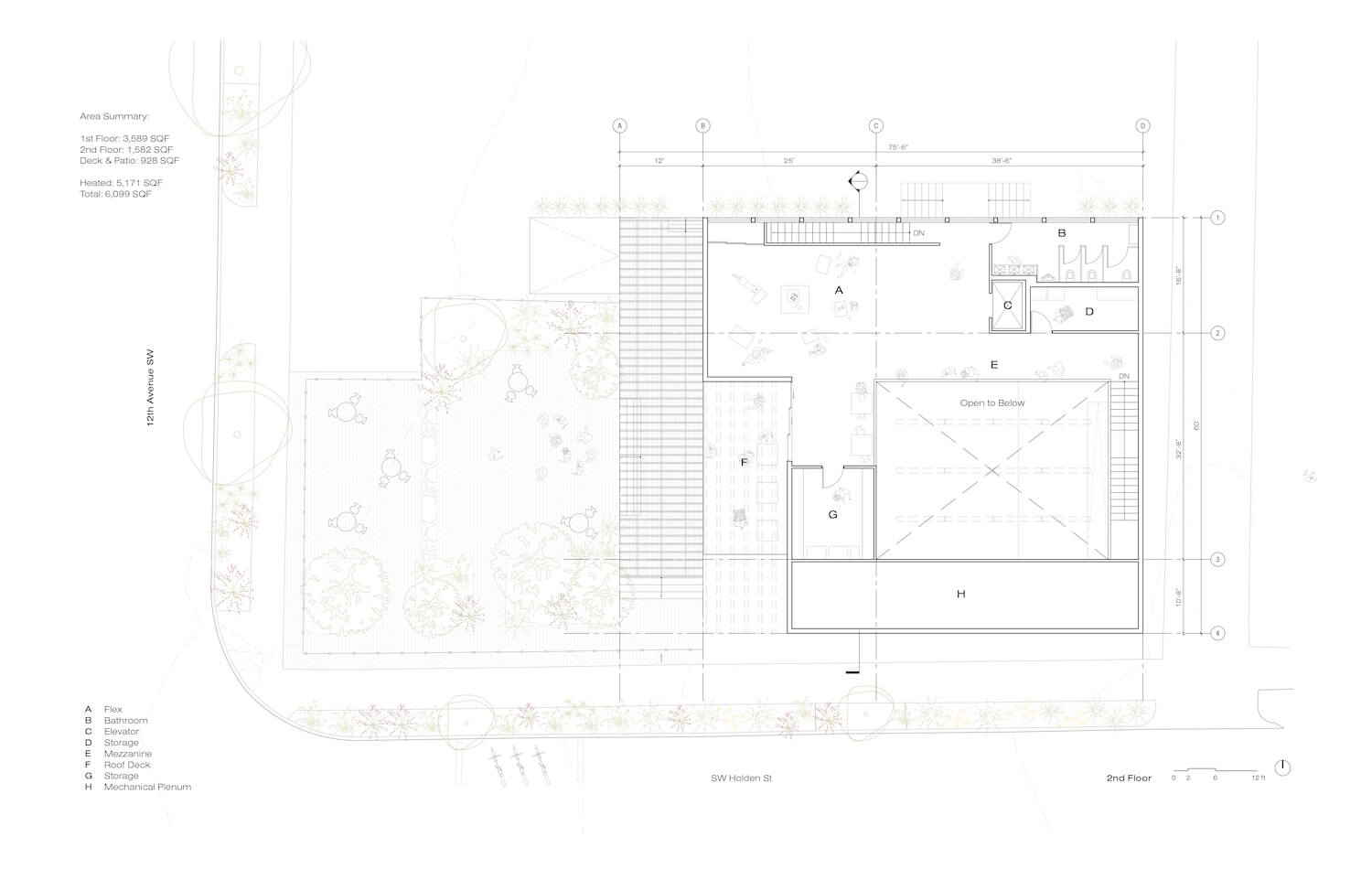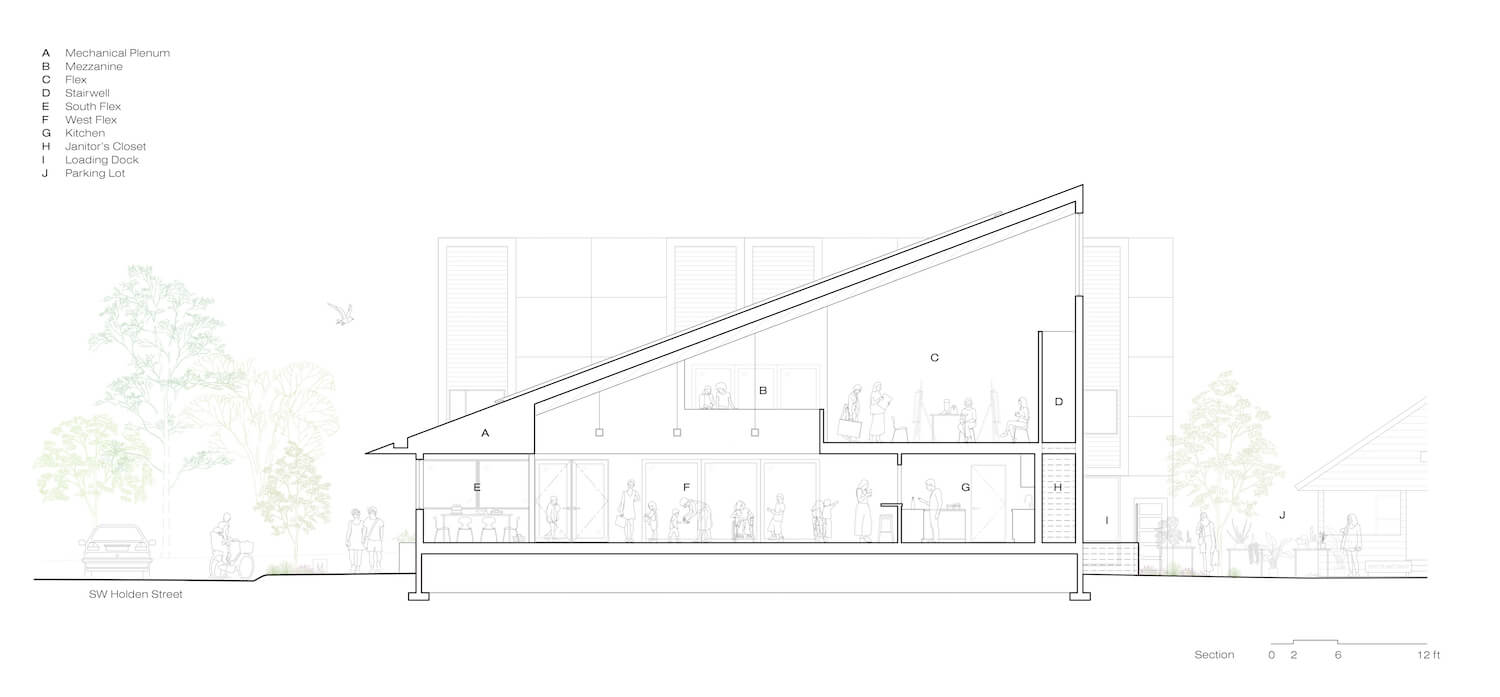 ---