StudioHercules: This private theatre room is combined with a luxurious wine bar. The cinema space is next to a large garden and using domotica the screen folds in which connects the wine space to the outdoor terrace.
The highest quality materials were used in a futuristic way, using indirect light and materials with a lot of texture. The sound system is hidden in a custom wall system that reacts to artificial light as well as sunlight when the room connects to the garden.
The wine cellar reminds us of the old cellars in Bordeaux, with chalky grounds and warm oak smells. The black and gold marble gives a unique atmosphere.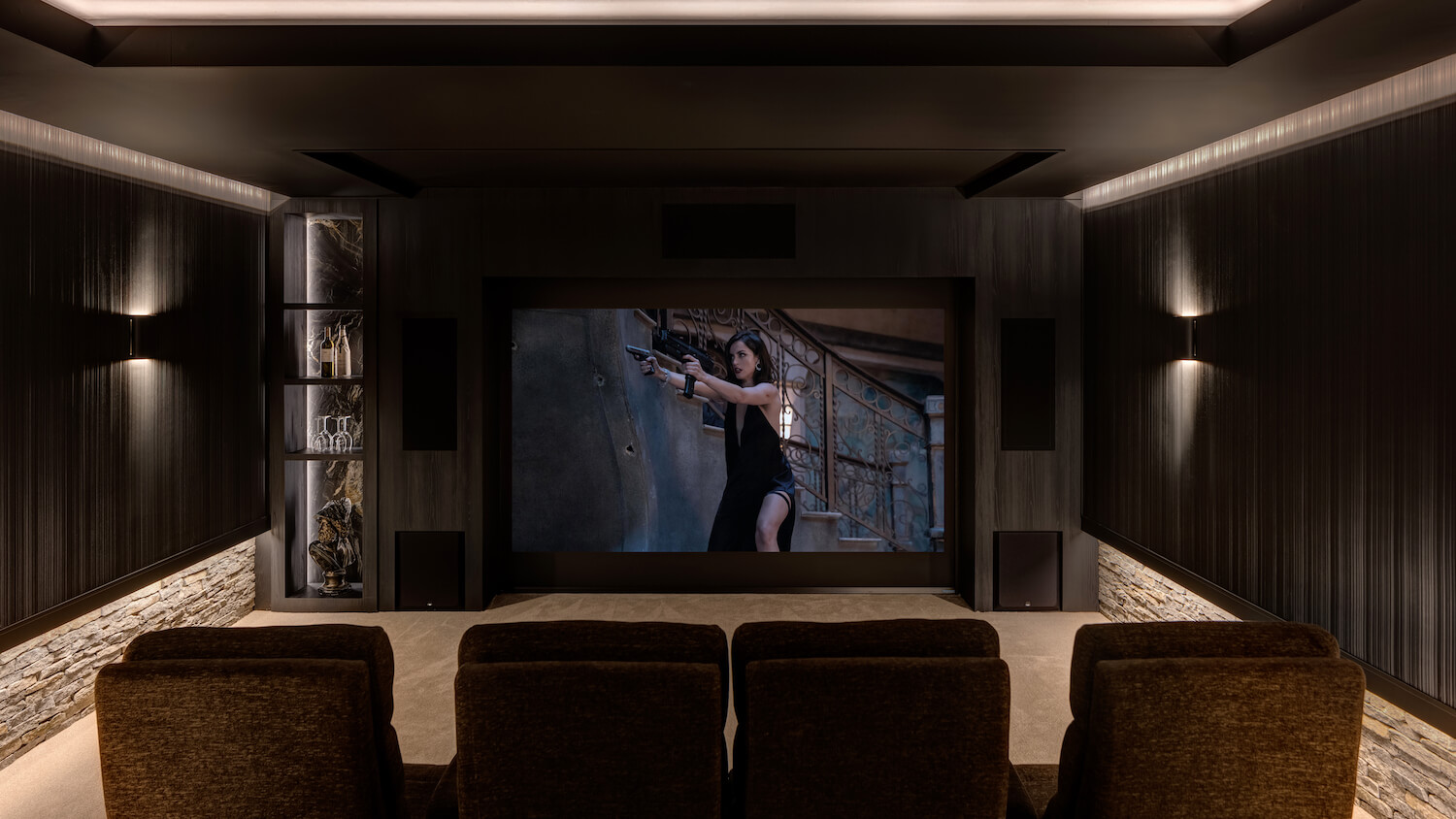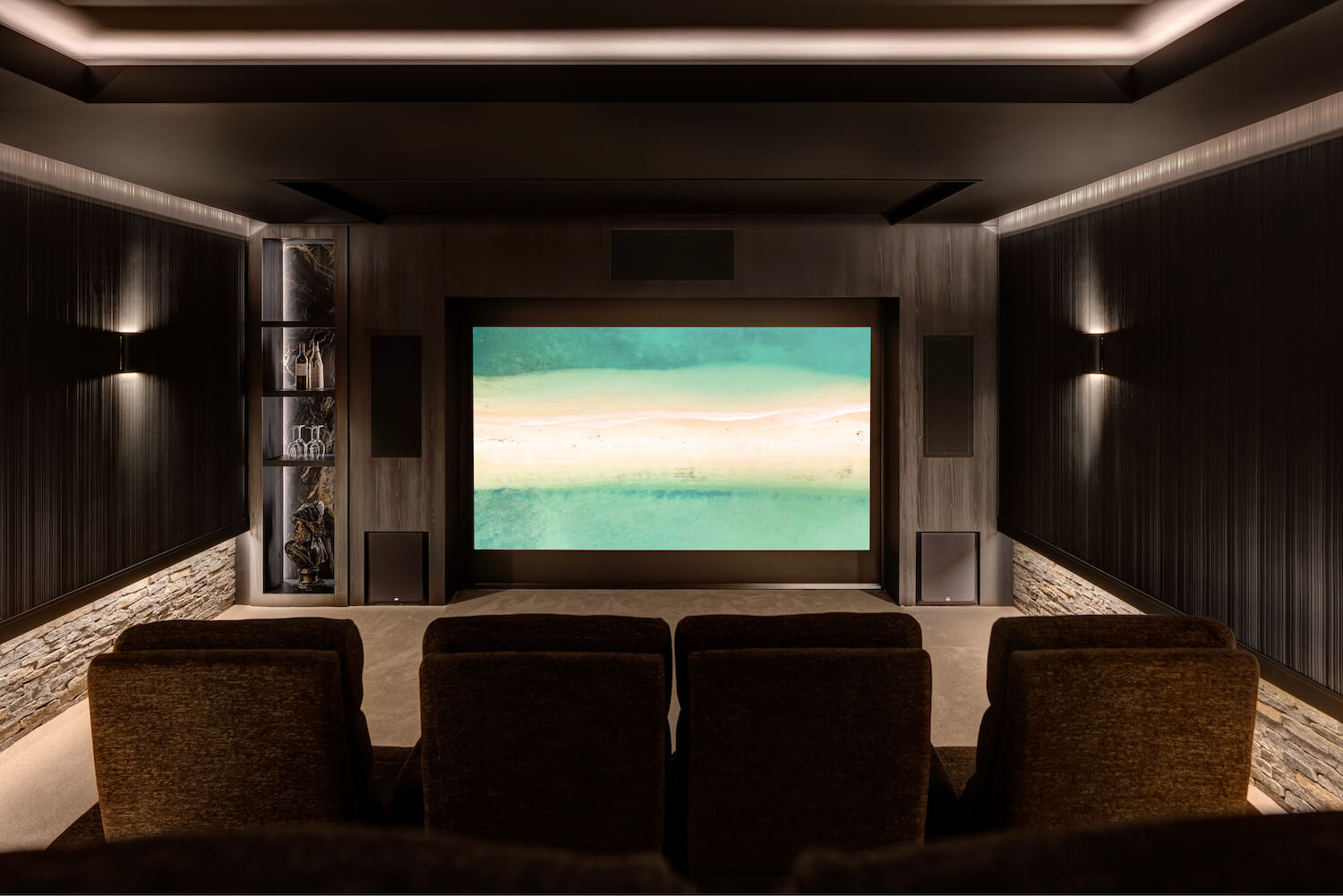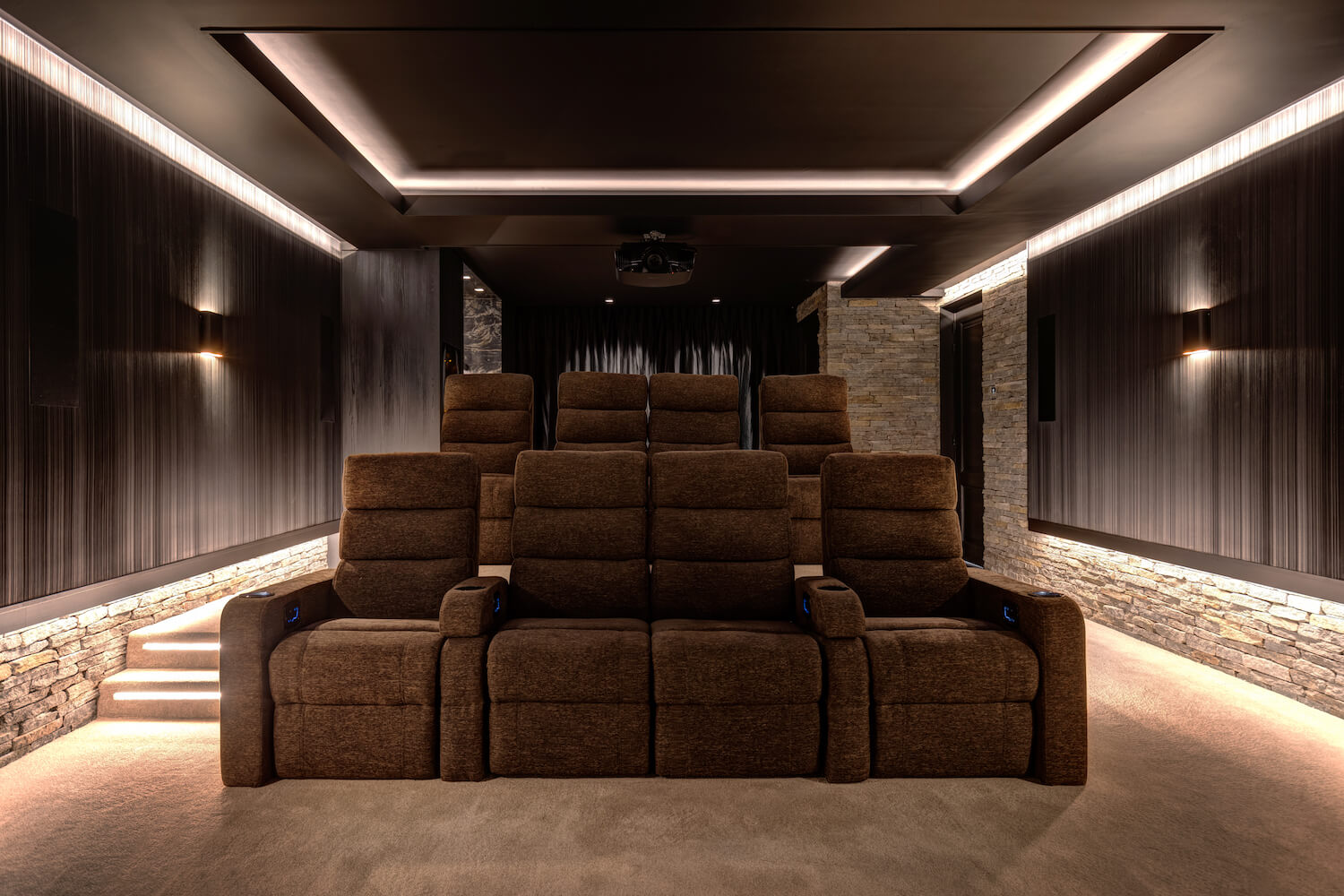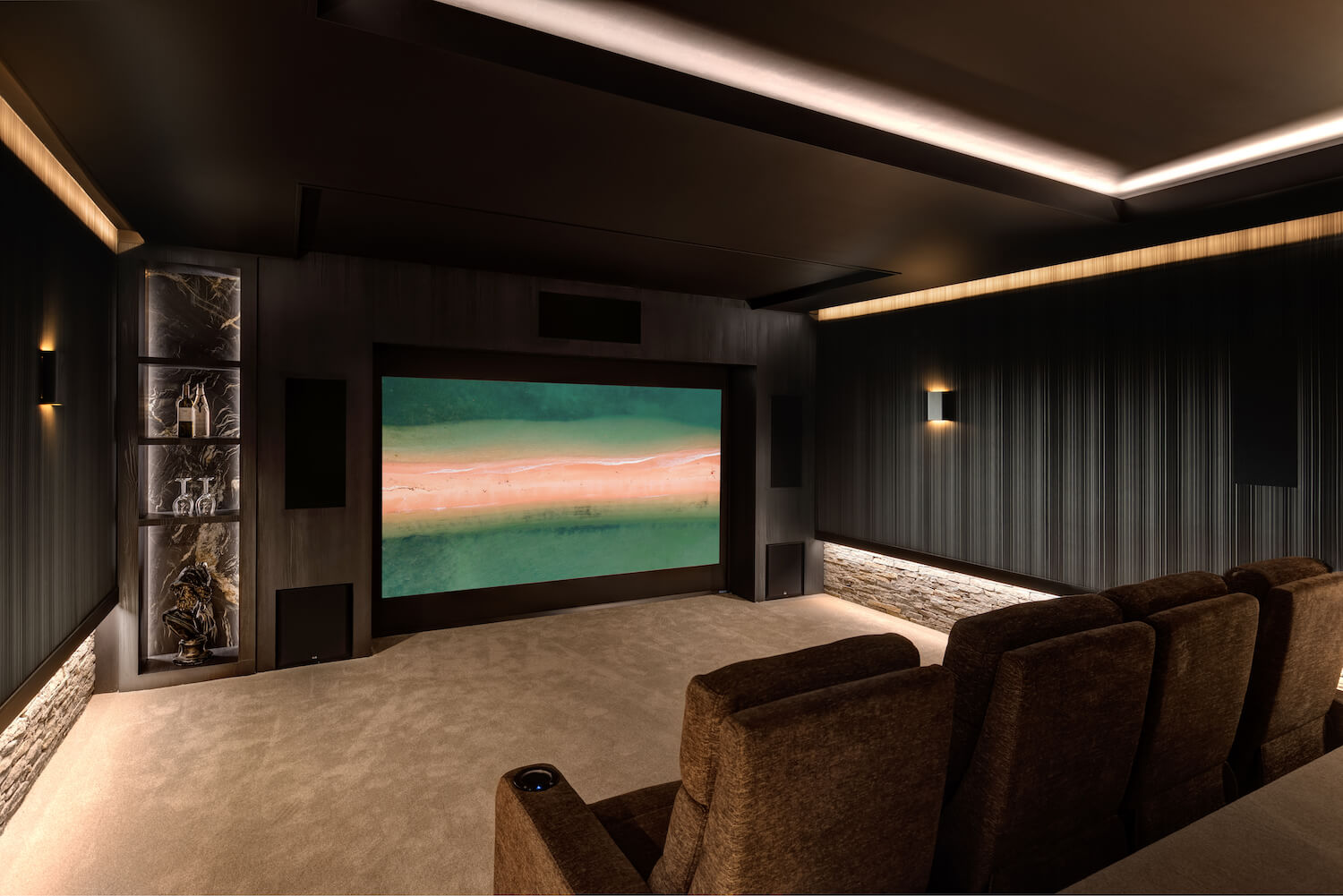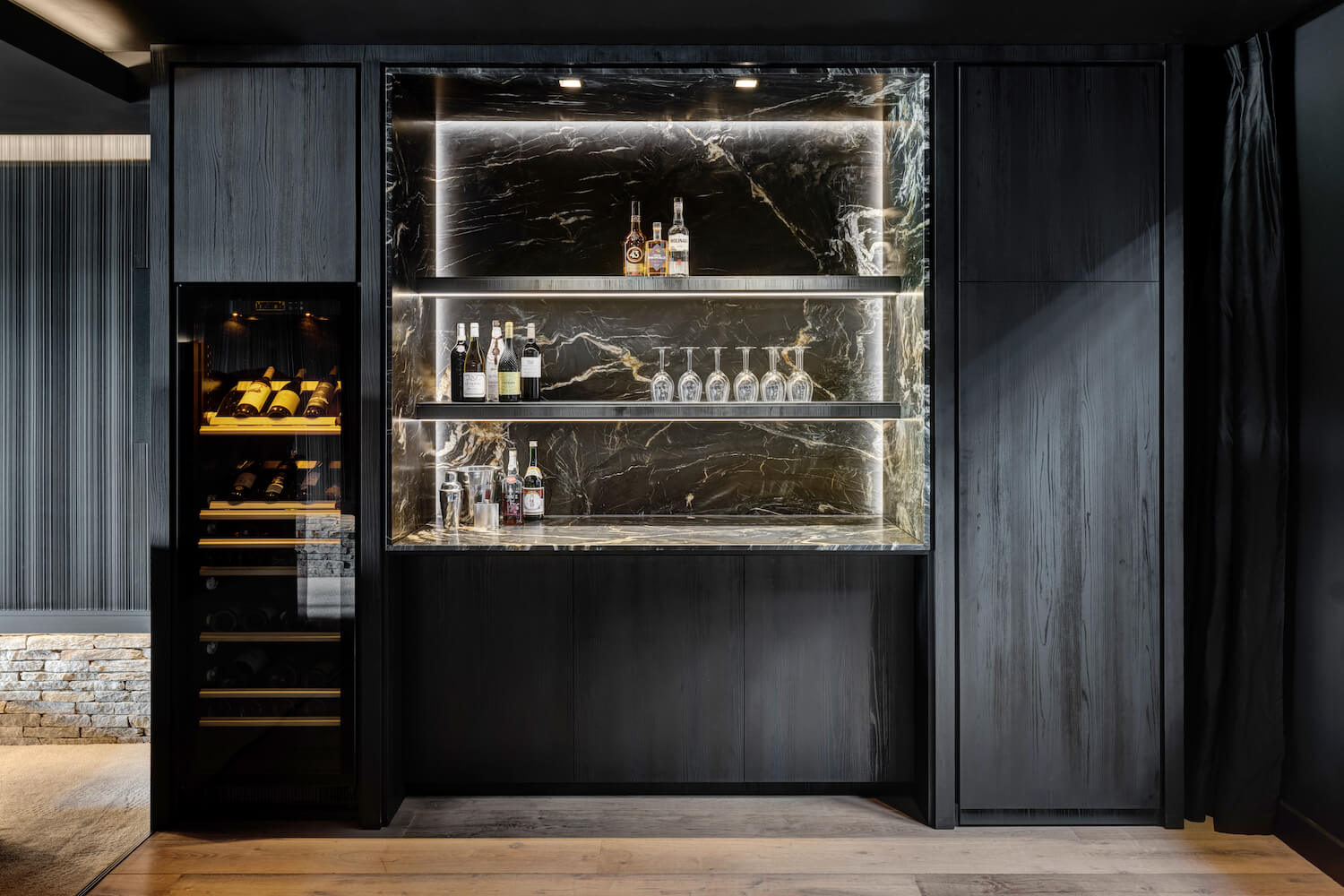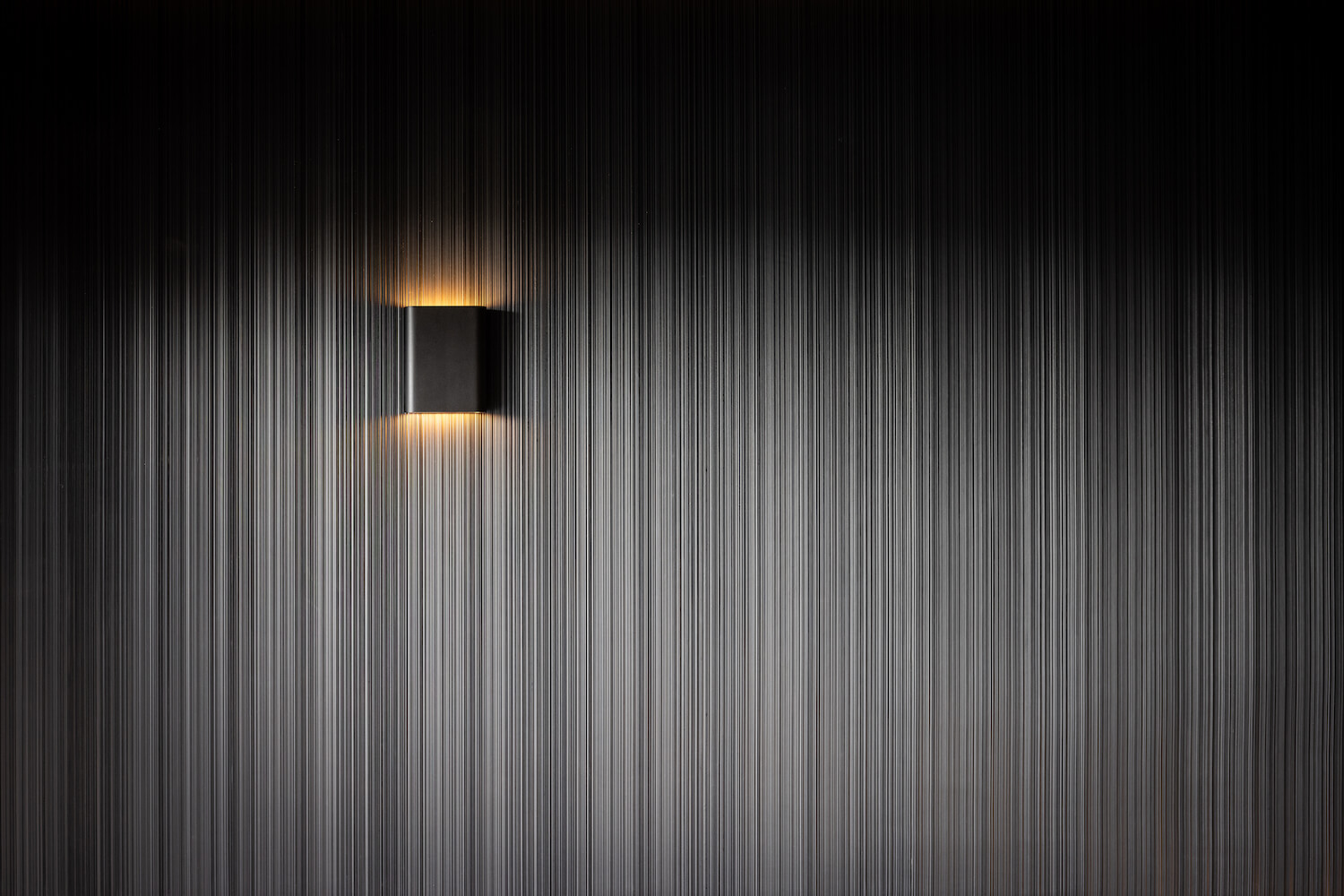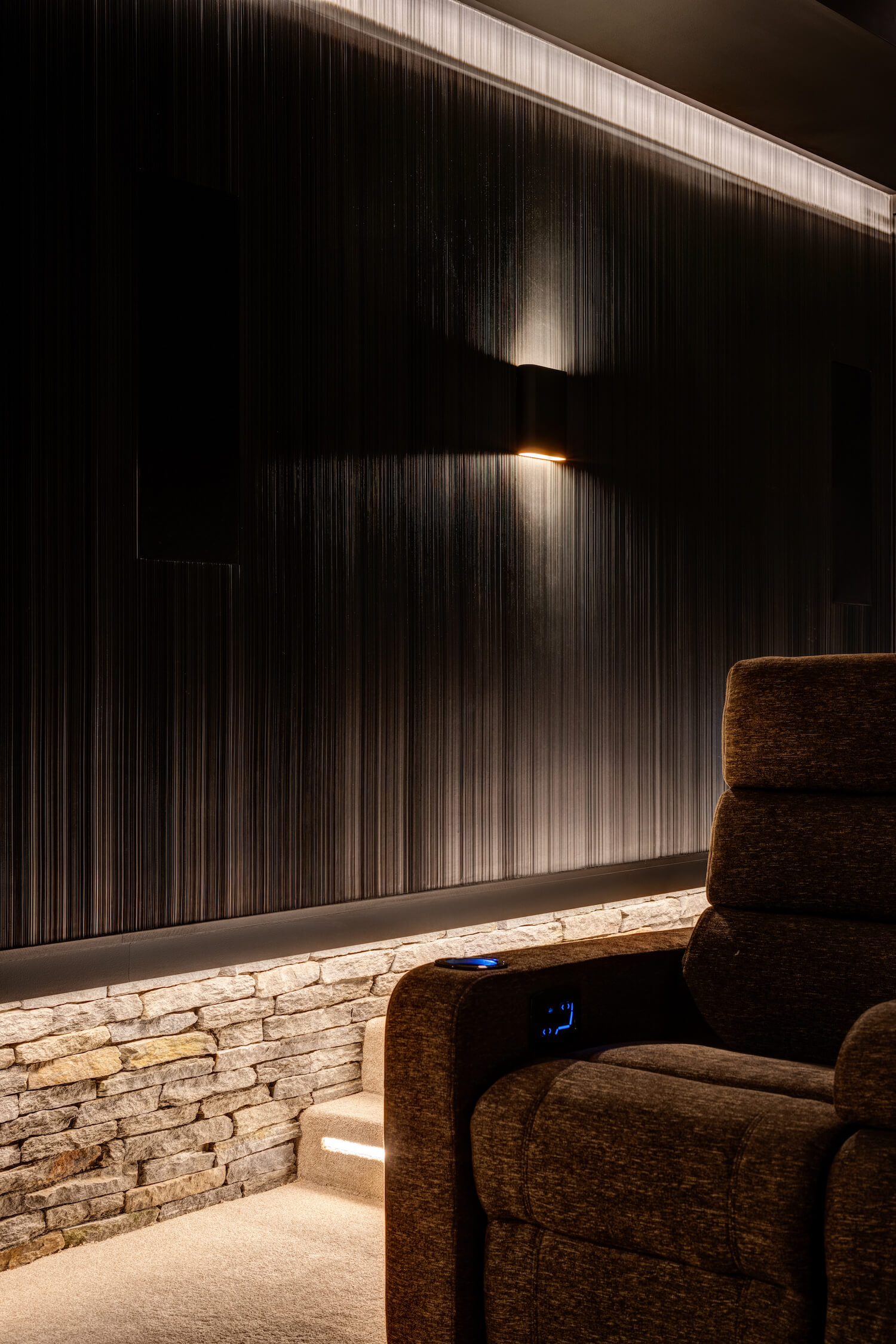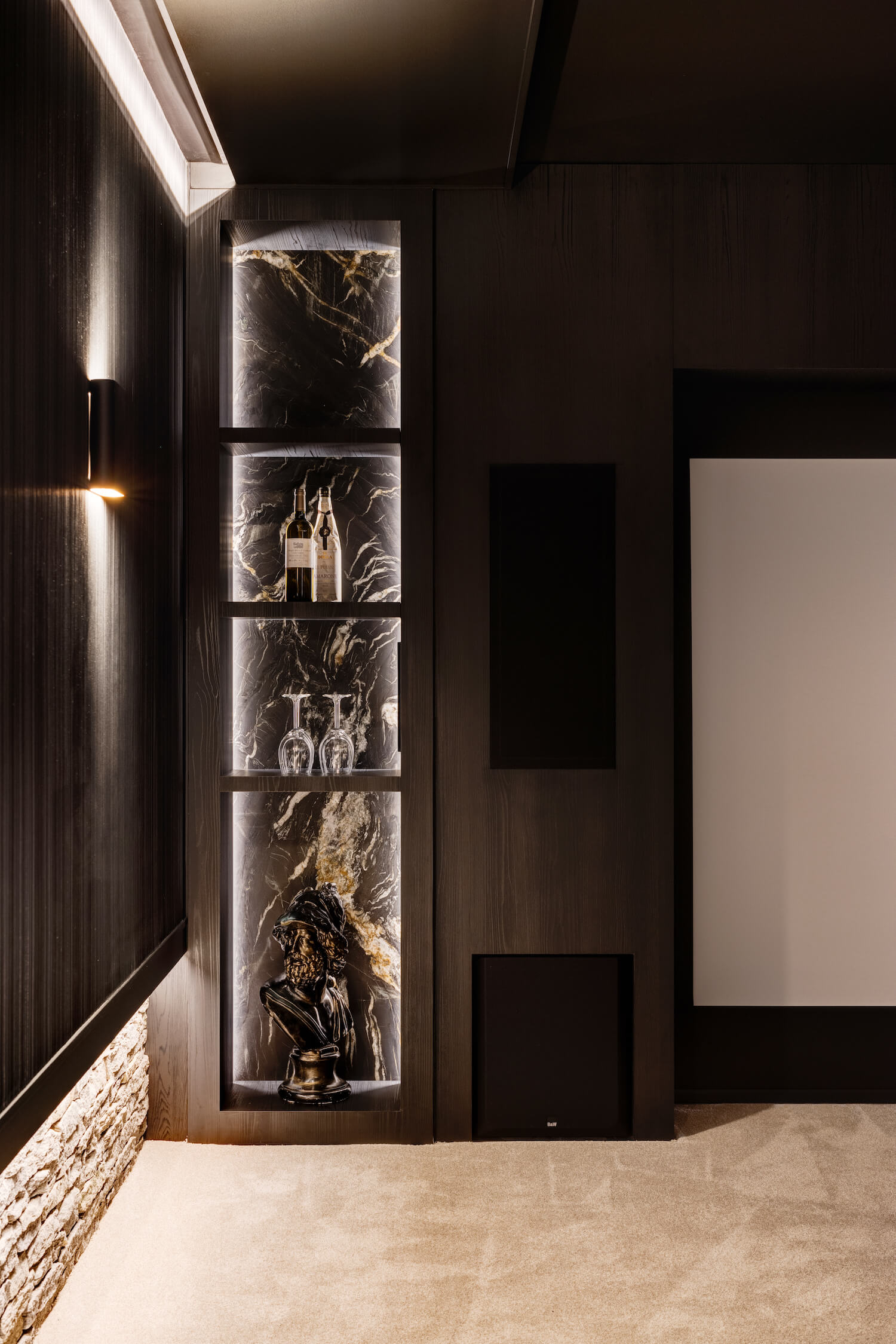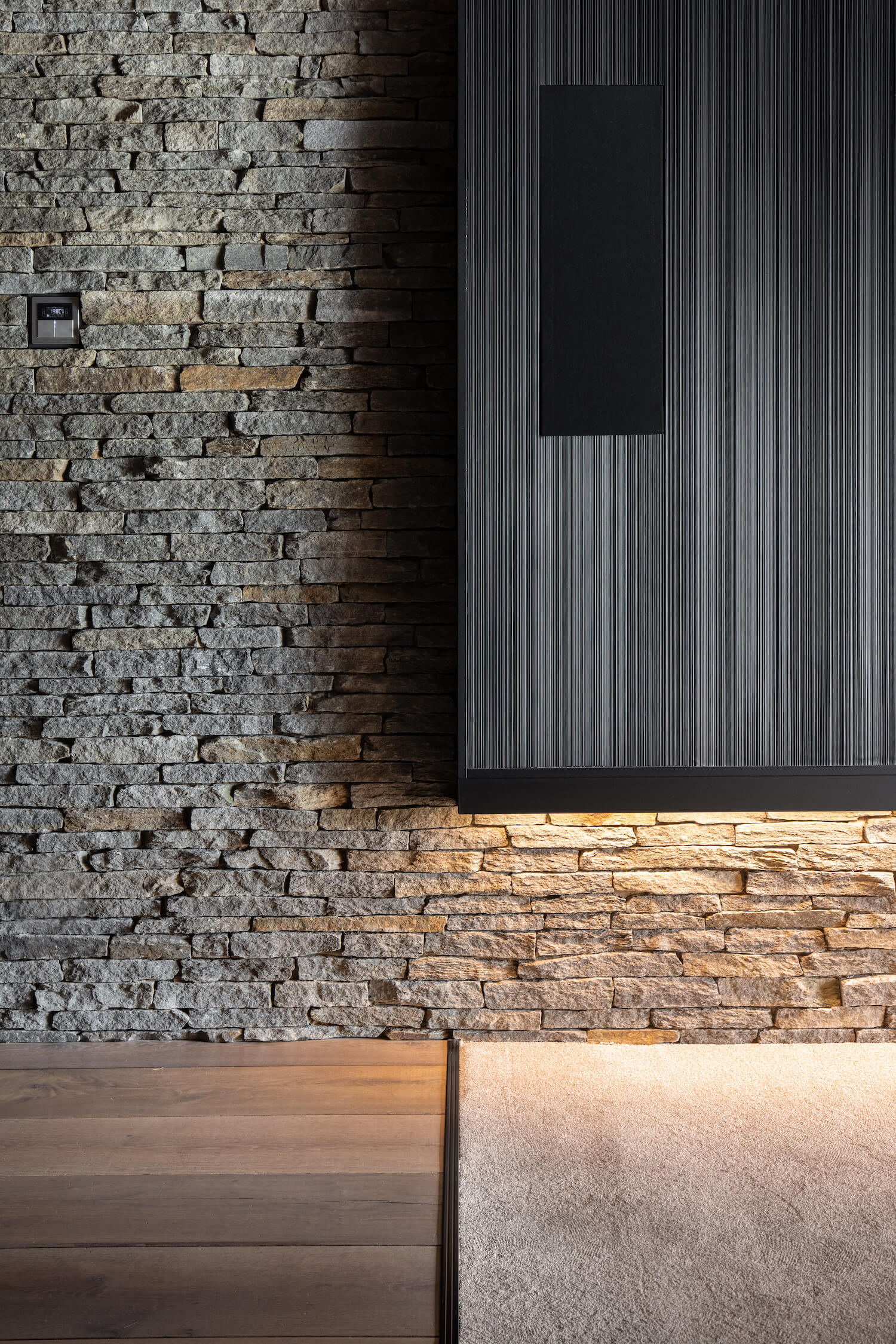 ---