The Turin-based architecture and design practice WAFAI architecture has designed ''Scandinavian Seashell House'' an organic house that is inpsired by the shape of seashell.
Project description by the architect:
The concept is to design a relatively small house, that recalls the simple seashell in its shape, and at the same time promote the environmental and sustainable approach in modern Architecture/Residential projects alike by incorporate several passive features (passive cooling, natural light as needed, etc.) and recycled/reused materials.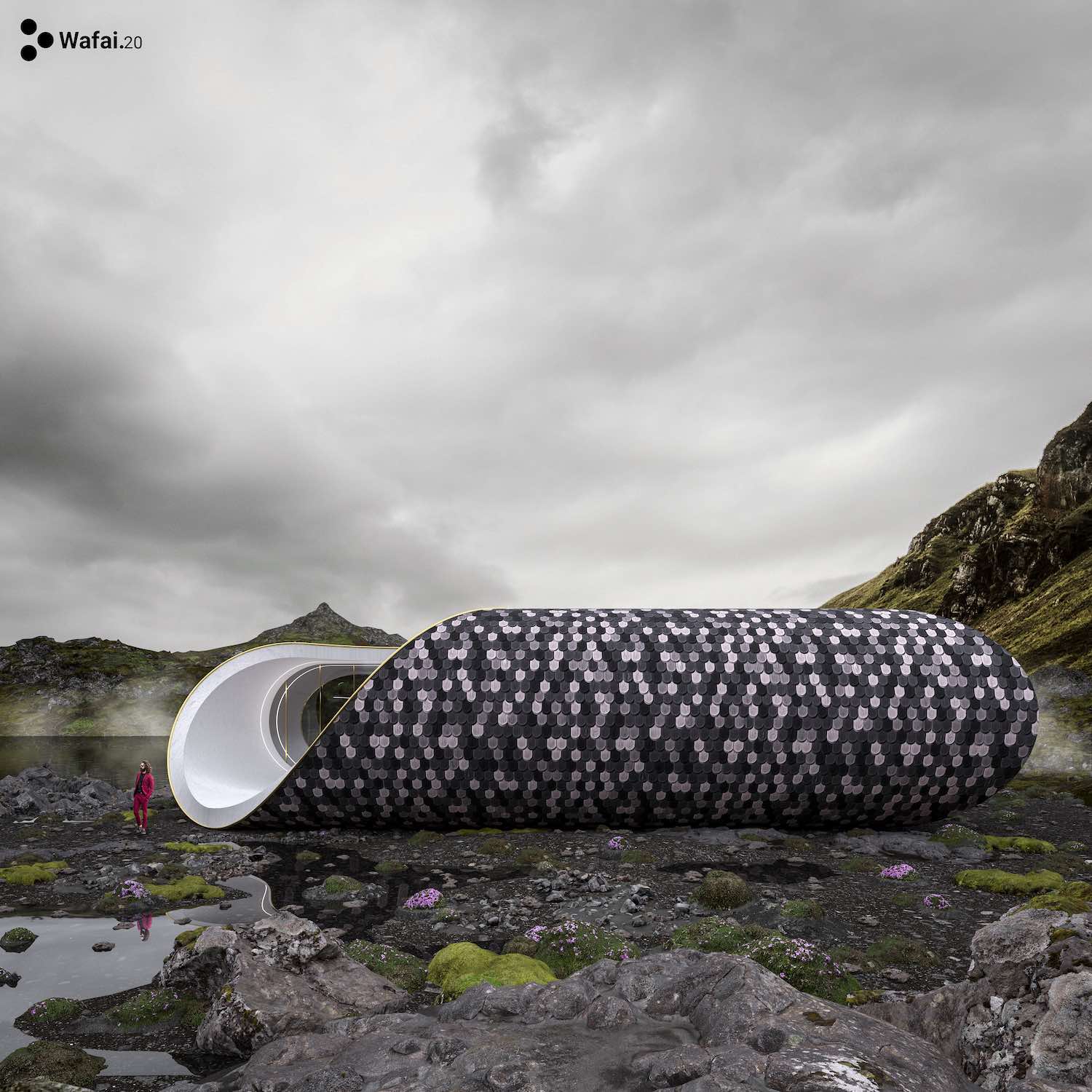 The main structure is made of GluLam timber frames filled in between with natural straw insulation, derives from (timber studwork) approach, and the cladding is made of recycled wood from different resources, and cut in pieces (thus each piece has its own shade of wood color), each piece is a half circle fixed and arranged together to form an exciting pattern.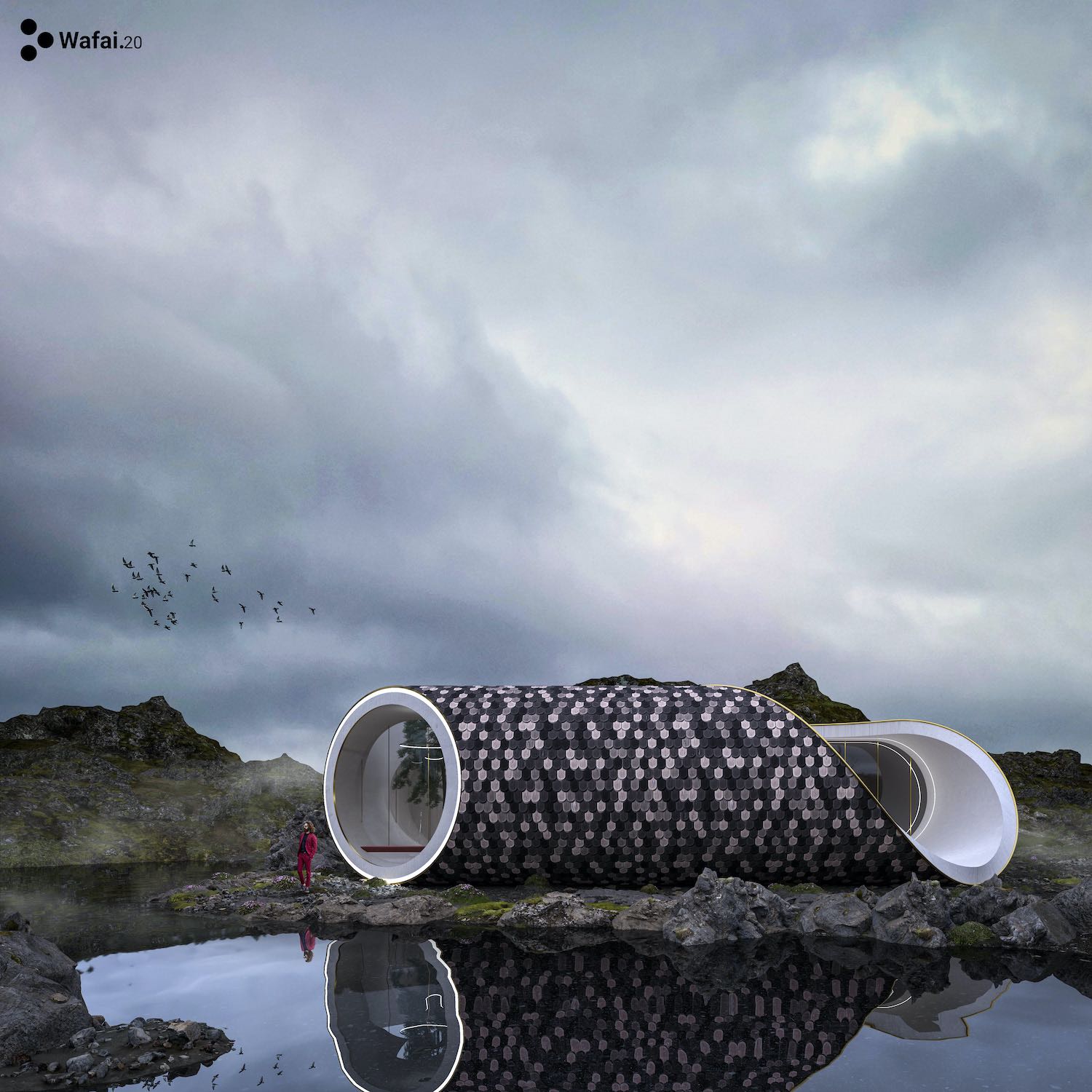 The living space and the master bedroom both are provided with internal gardens implemented as roofless big glass cylinders and the plants are inside to merge the house more with nature.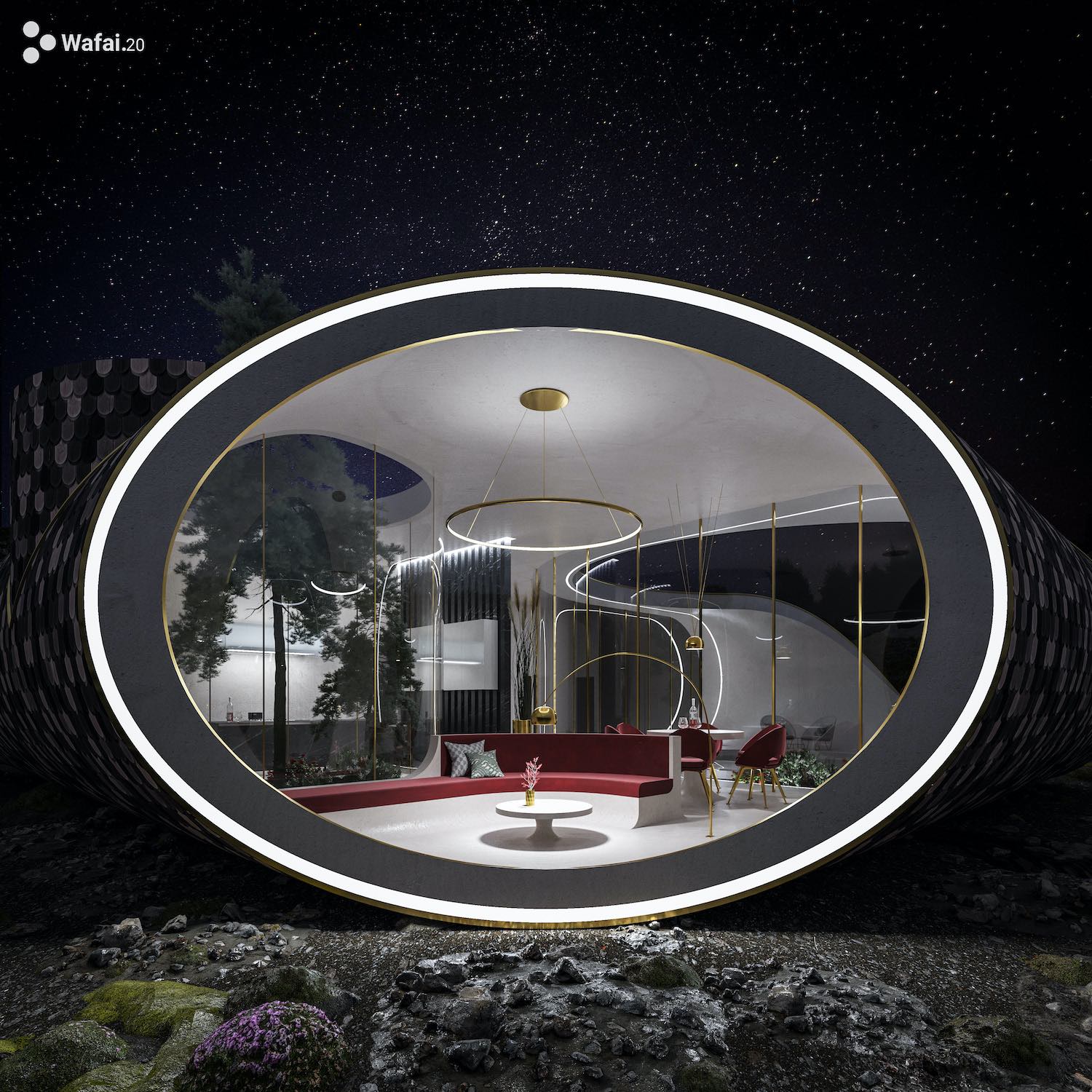 The interior of the house characterized by simple color scheme that helps the meditation of the habitants.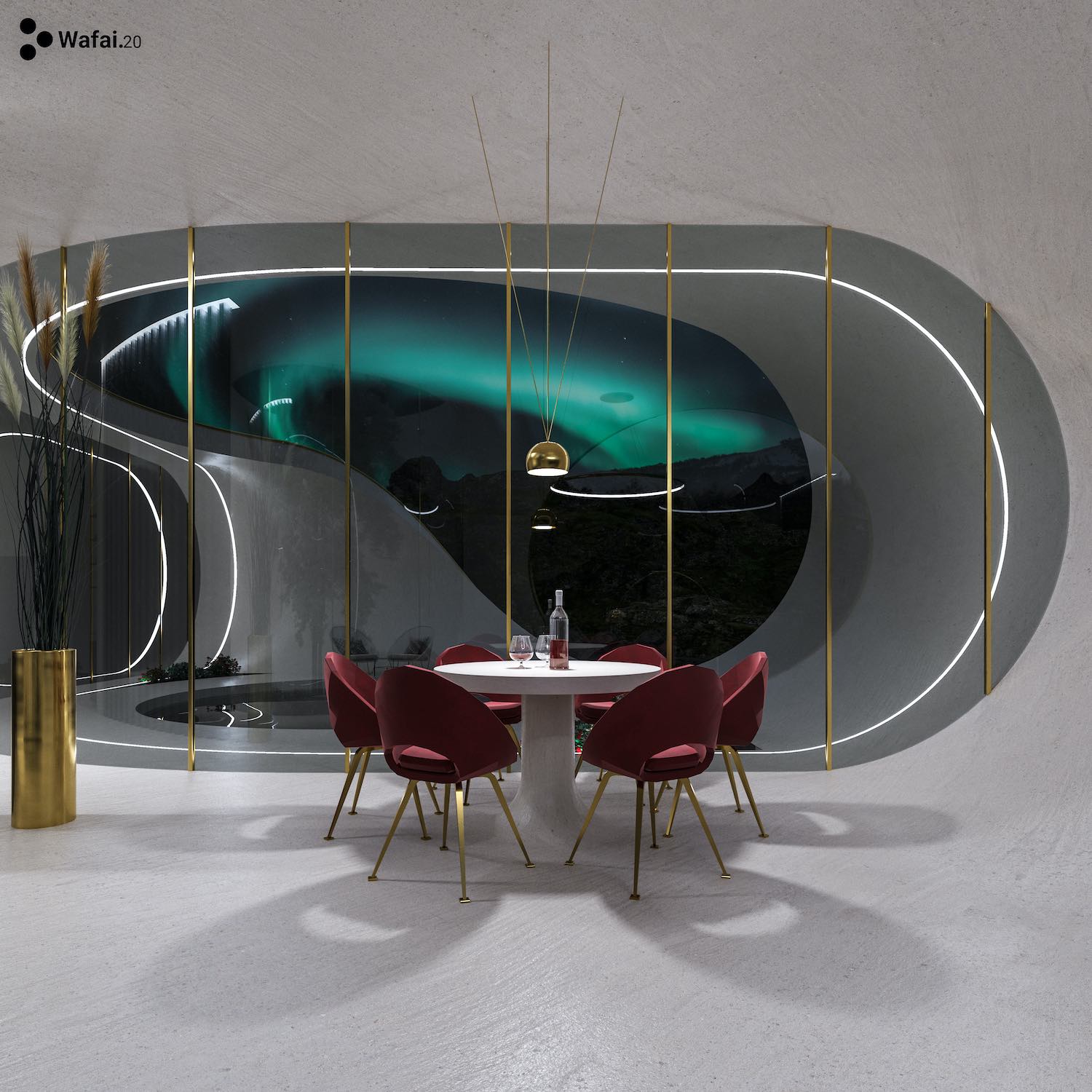 The house is divided mainly in 3 parts:
The living space as an open space contains the kitchen, dining section and living room where the sofa is mainly oriented to the big circular glass window for maximum relation with nature no TV or any other distraction element.
The night space contains the master bedroom with its sanitary services, another bedroom and a bathroom.
The external space with swimming pool and recreation area.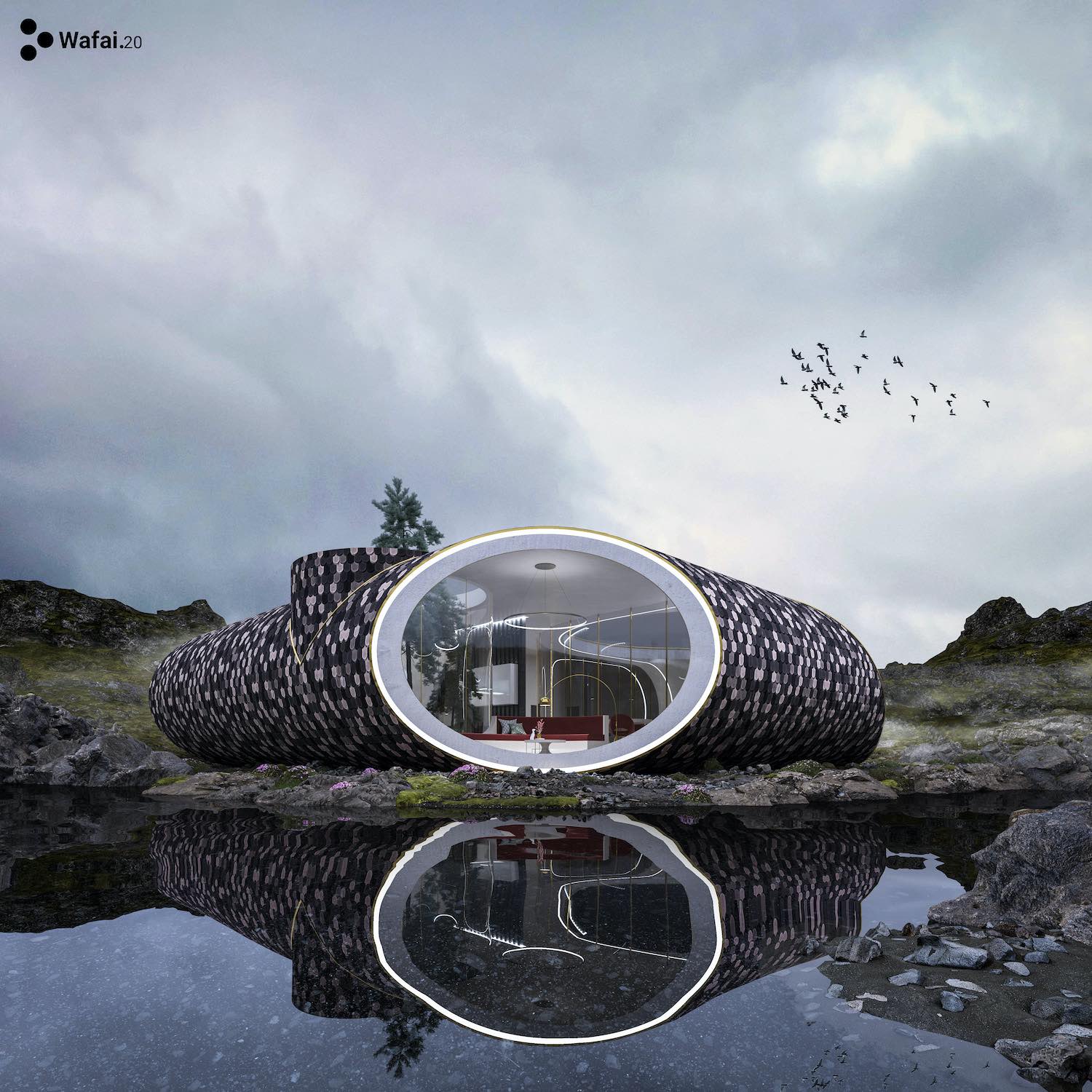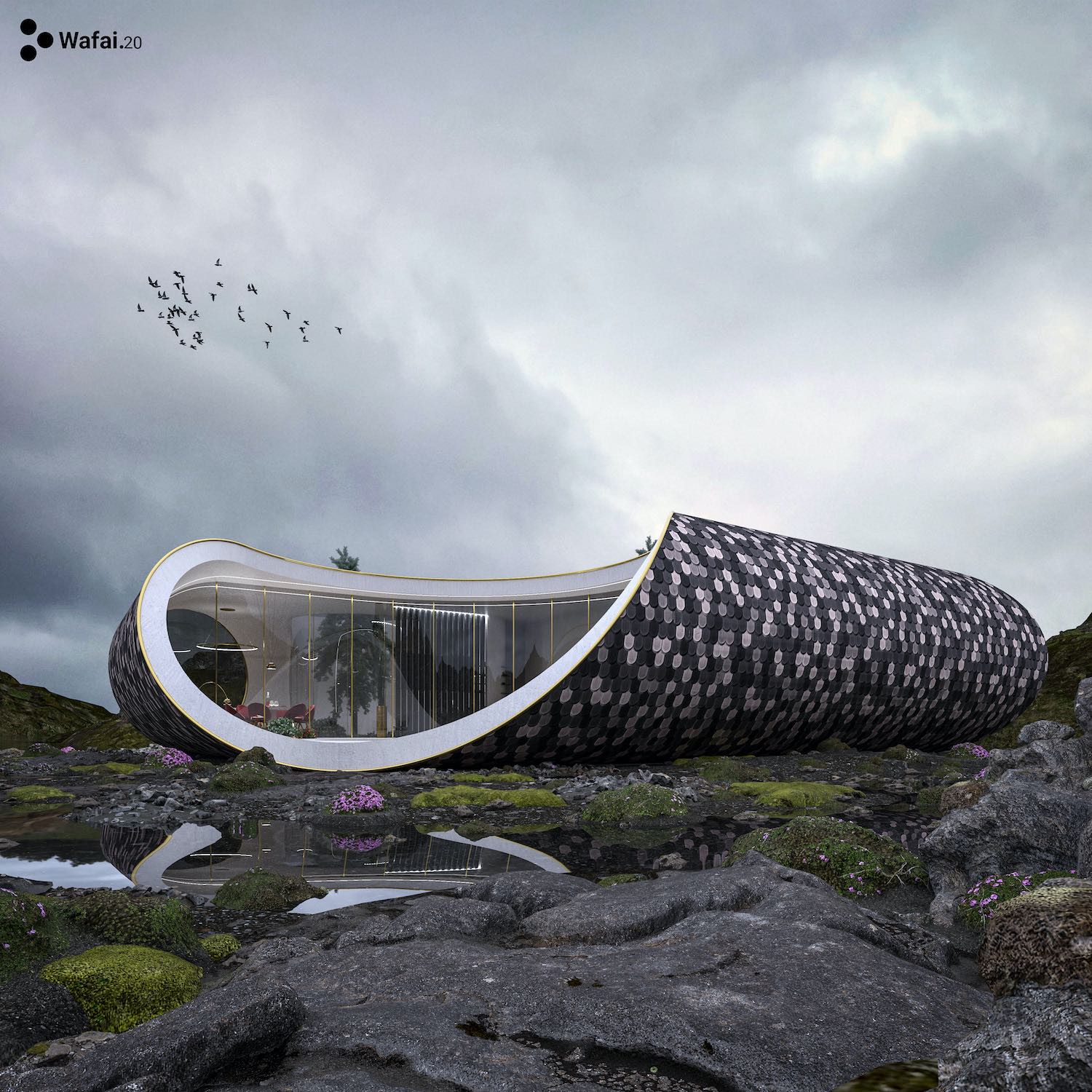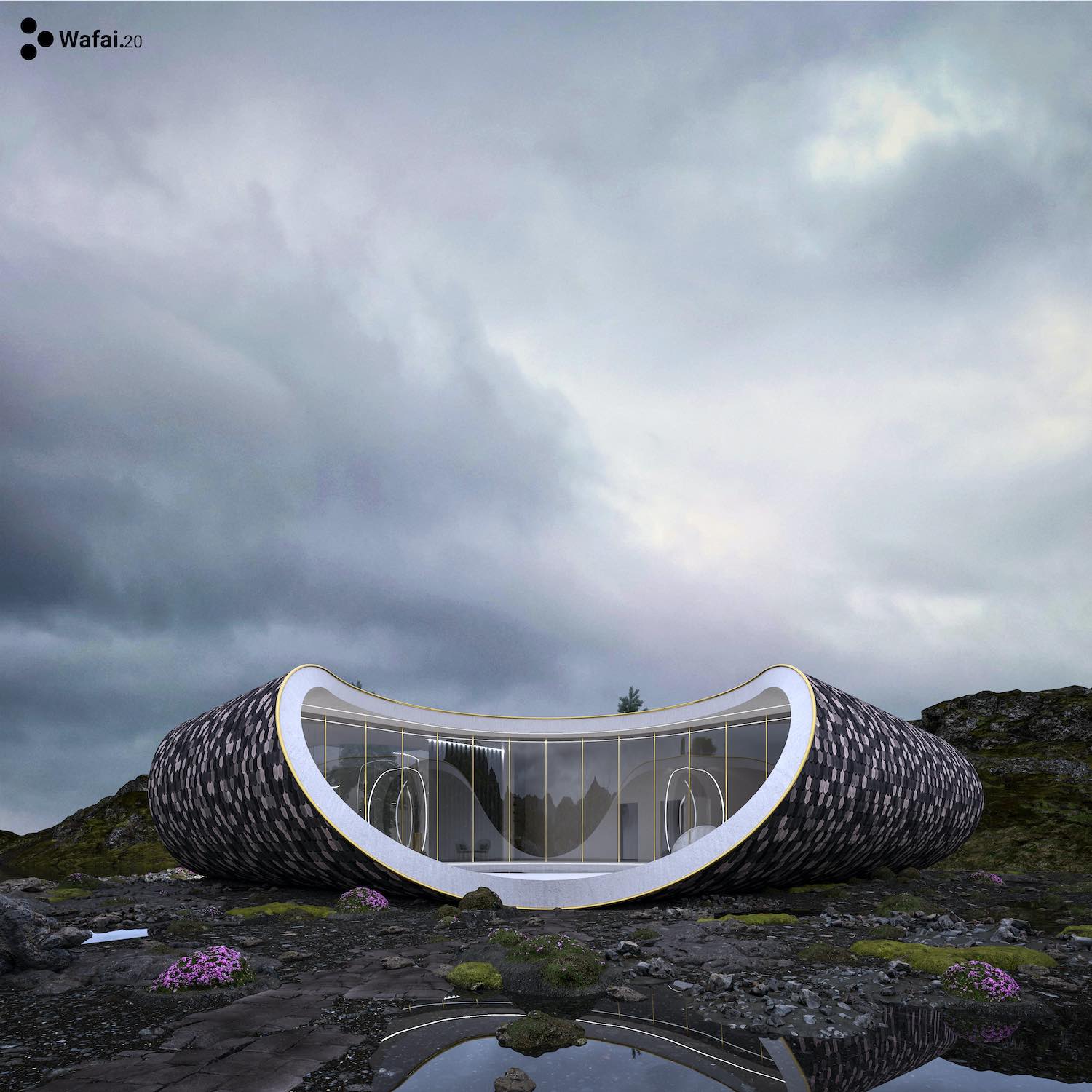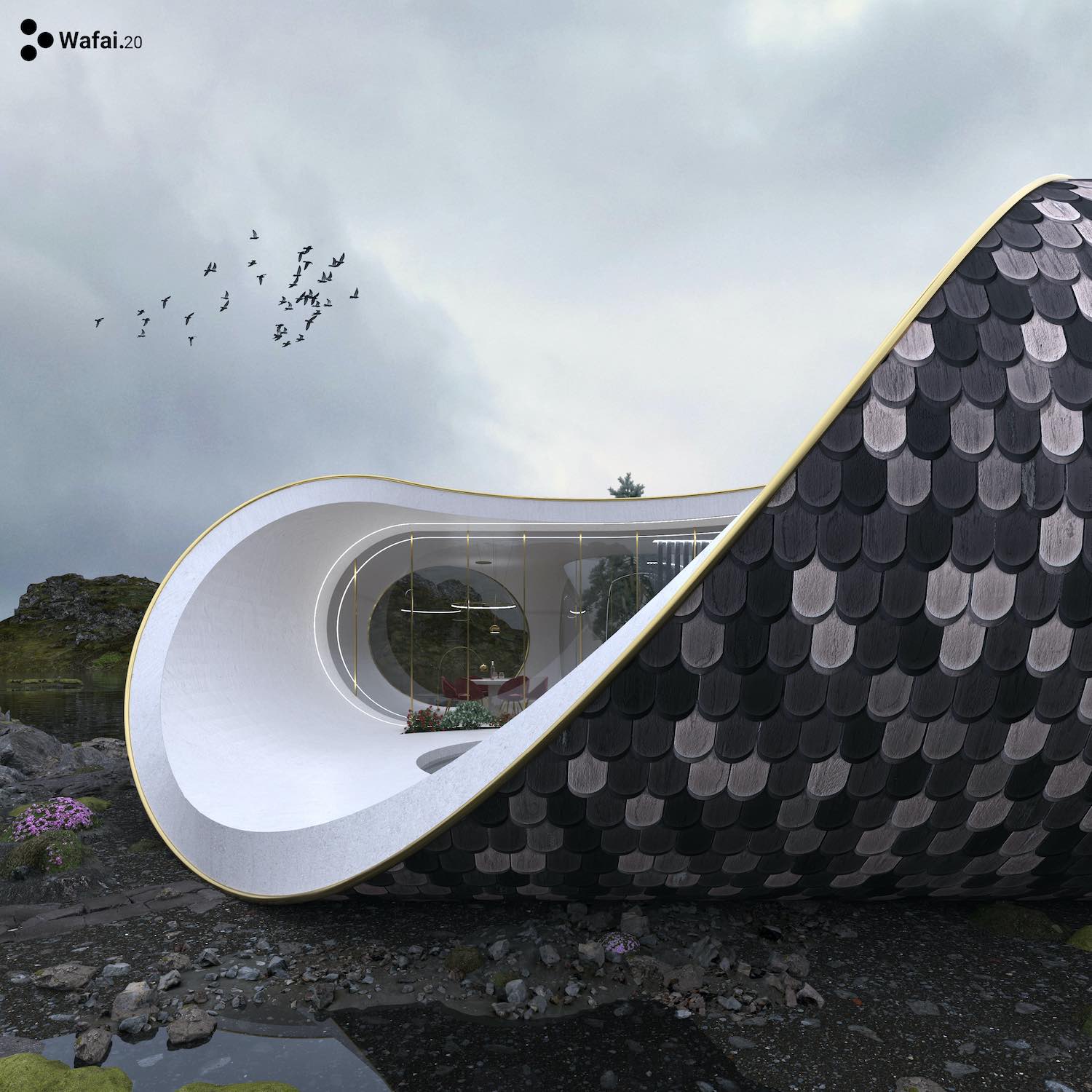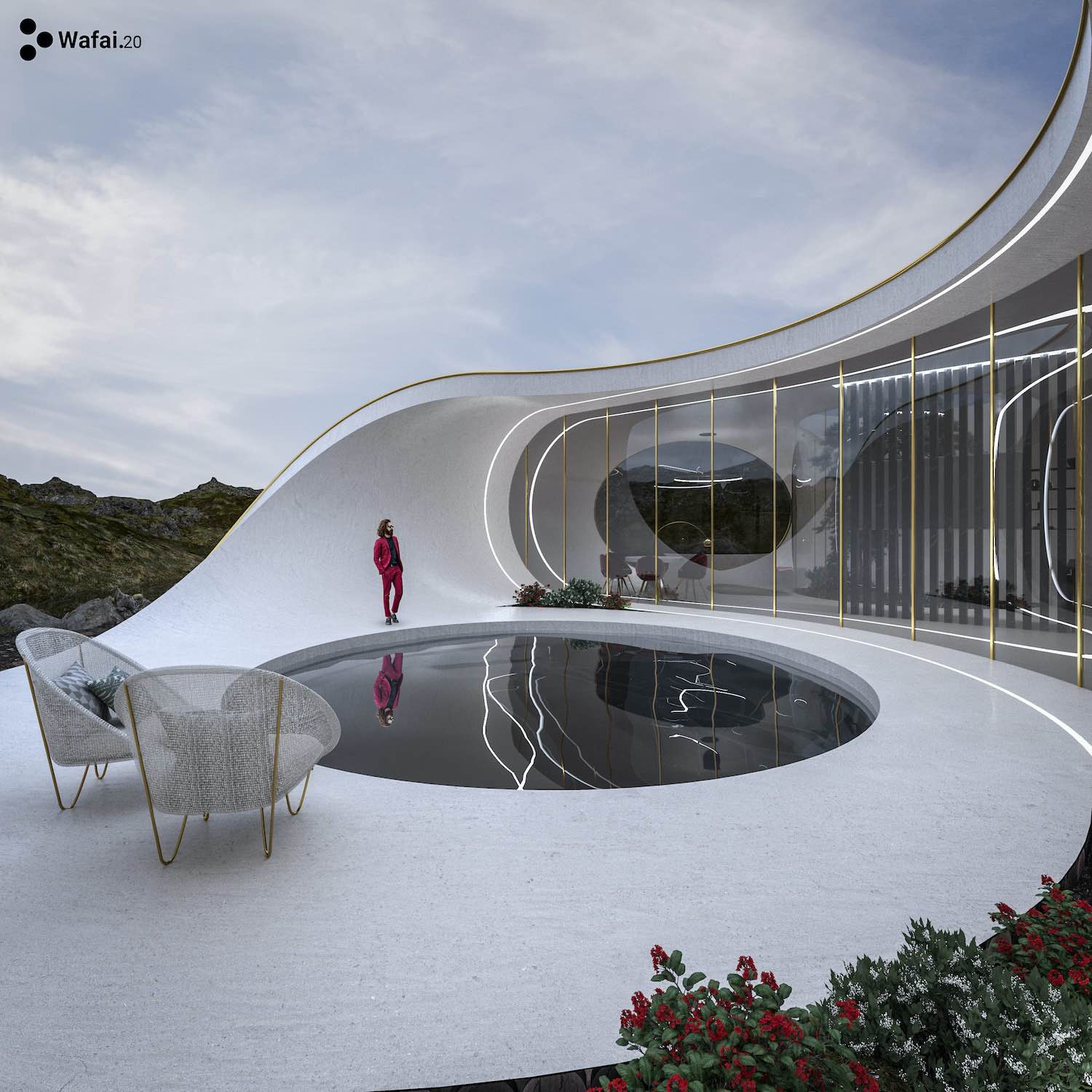 Project name: Scandinavian Seashell House
Architecture firm: WAFAI architecture
Images: WAFAI architecture
Location: Sweden
---