Photographer Piet Niemann re-visited the EXPO-site and documented the current state in a comprehensive body of work, 20 years after the world fair took place. The first extract of this project focuses exclusively on the icon and most popular Pavilion of the time – the Netherlands Pavilion.
This Pavilion was an early project of the Rotterdam-based architectural practice MVRDV, which recently have been awarded the DAM Prize for Architecture in Germany with the project WERK12 in Munich – an obvious predecessor of their EXPO-Pavilion.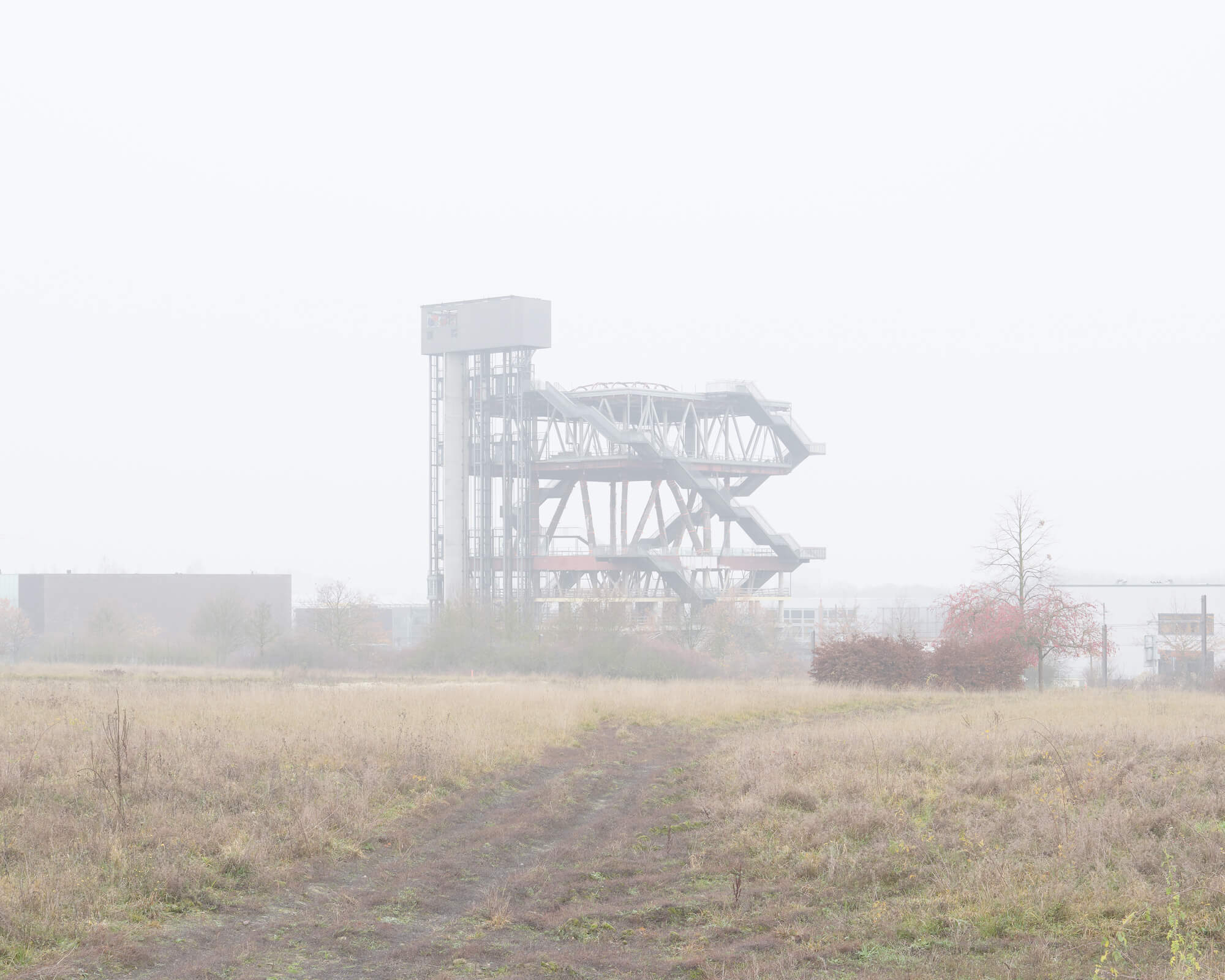 image © Piet Niemann
'[...] we are now assured that all of the areas will be put to good use after the world exposition closes.'
– quote Sepp D. Heckmann in a Word of Welcome in the book 'Architecture Expo 2000 Hannover', published in 2000, Hatje Cantz Verlag
"The goal and intent were to present a new type of Expo, an Expo that would not be a merely passing event [...]. In addition, all planning measures were to be integrated into a feasible and purposeful concept for continued use after the end of EXPO 2000 ́
– quote Albert Speer und Frank Höf iin the book 'Architecture Expo 2000 Hannover', published in 2000, Hatje Cantz Verlag
After the world fair closed, the Pavilion, as well as large parts of the EXPO-site, were left for decay, contrary to the advertised continued use. Additionally to the dotcom bubble burst, local politics and authorities actively prevented a reasonable continued use, since they feared a too strong competition for the city center of Hanover.
However, the Netherlands Pavilion is going to be reanimated very soon, again by MVRDV, with 370 apartments for students and Coworking Spaces.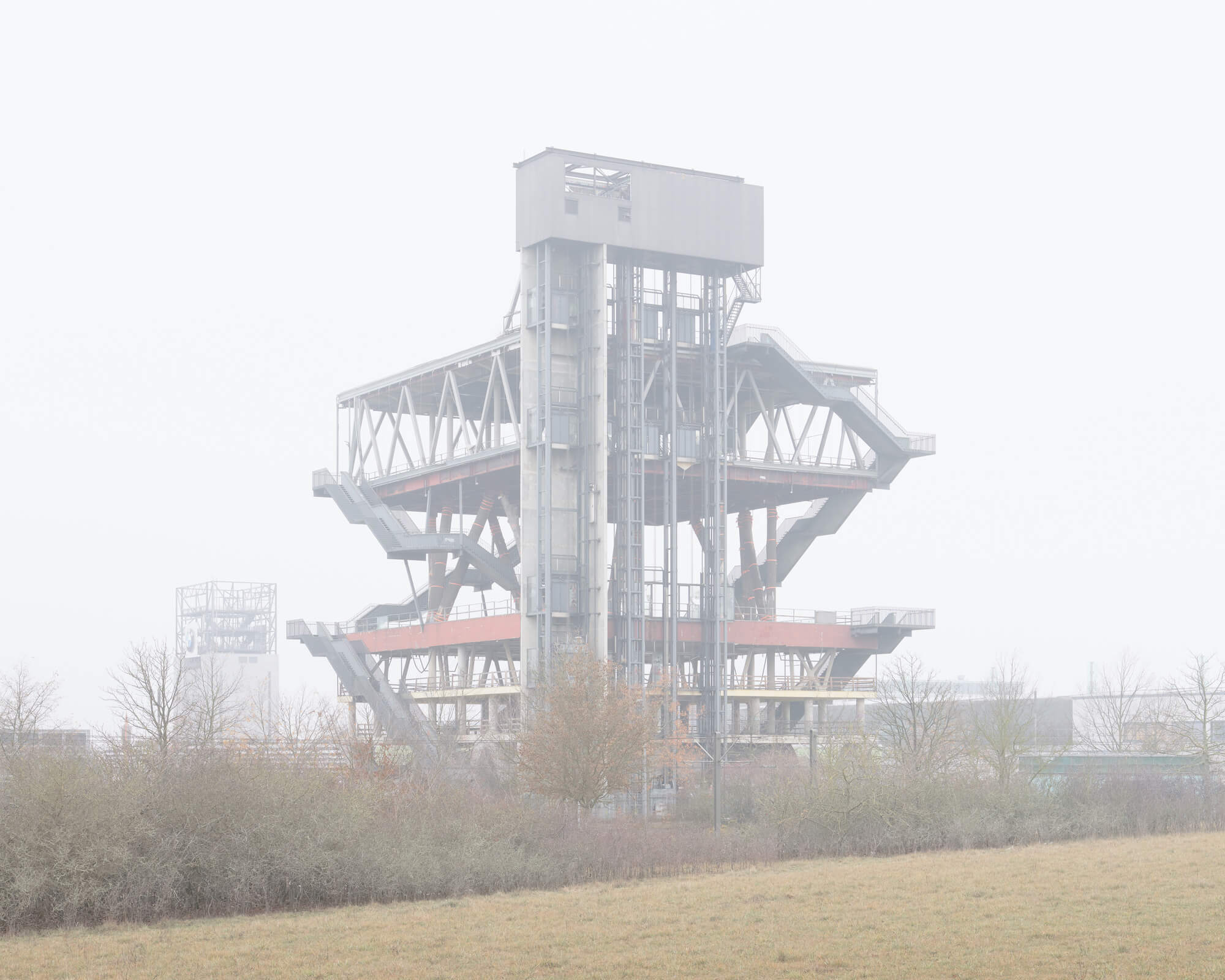 image © Piet Niemann
The final photographic body of work – regarding the whole Hanover Expo-site – will be ready for publishing soon. If interested, have any questions or suggestions, please feel free to send a short message to mail@pietniemann.de .
Further details about the upcoming transformation of the Pavilion can be found at: Expo Pavilion 2.0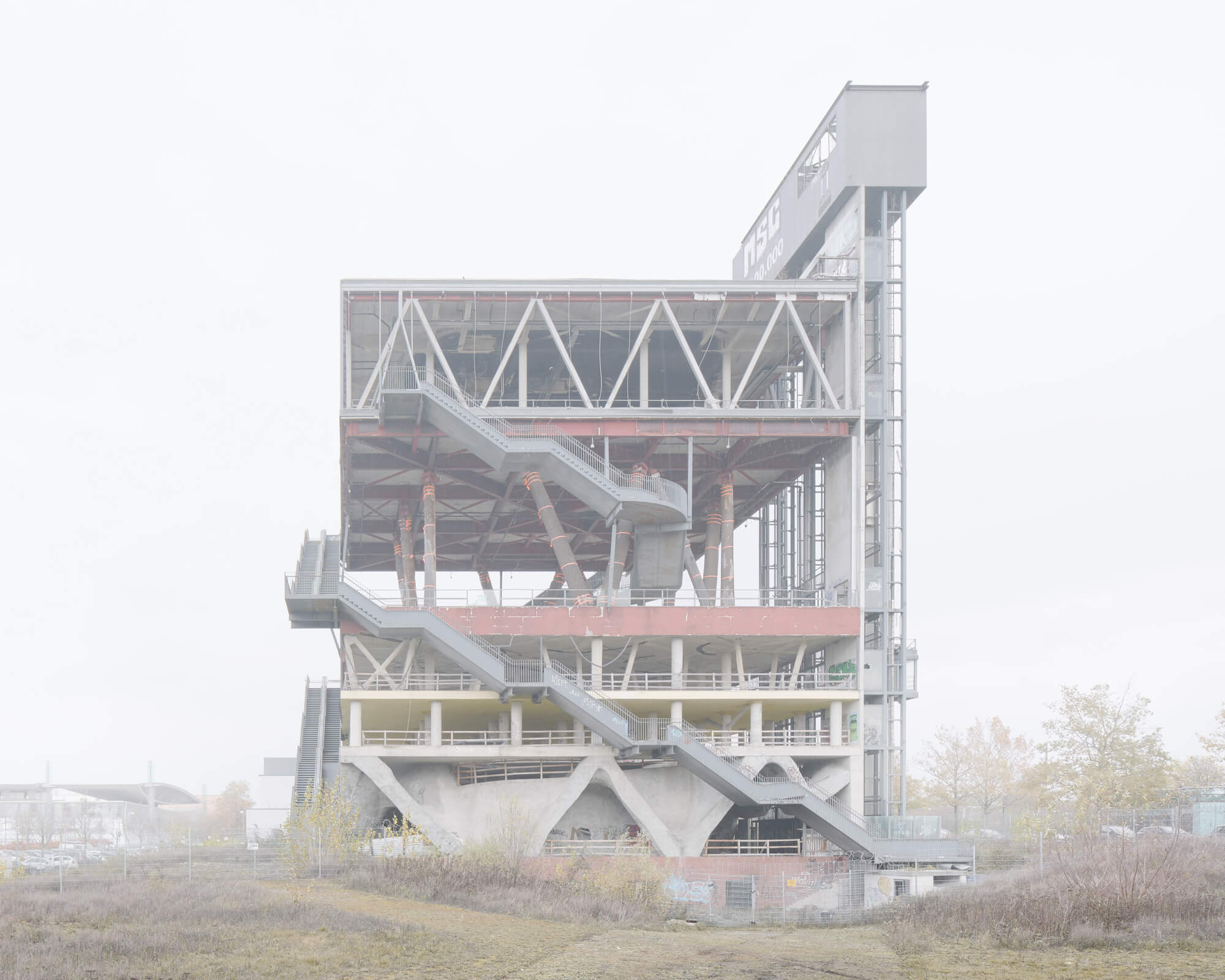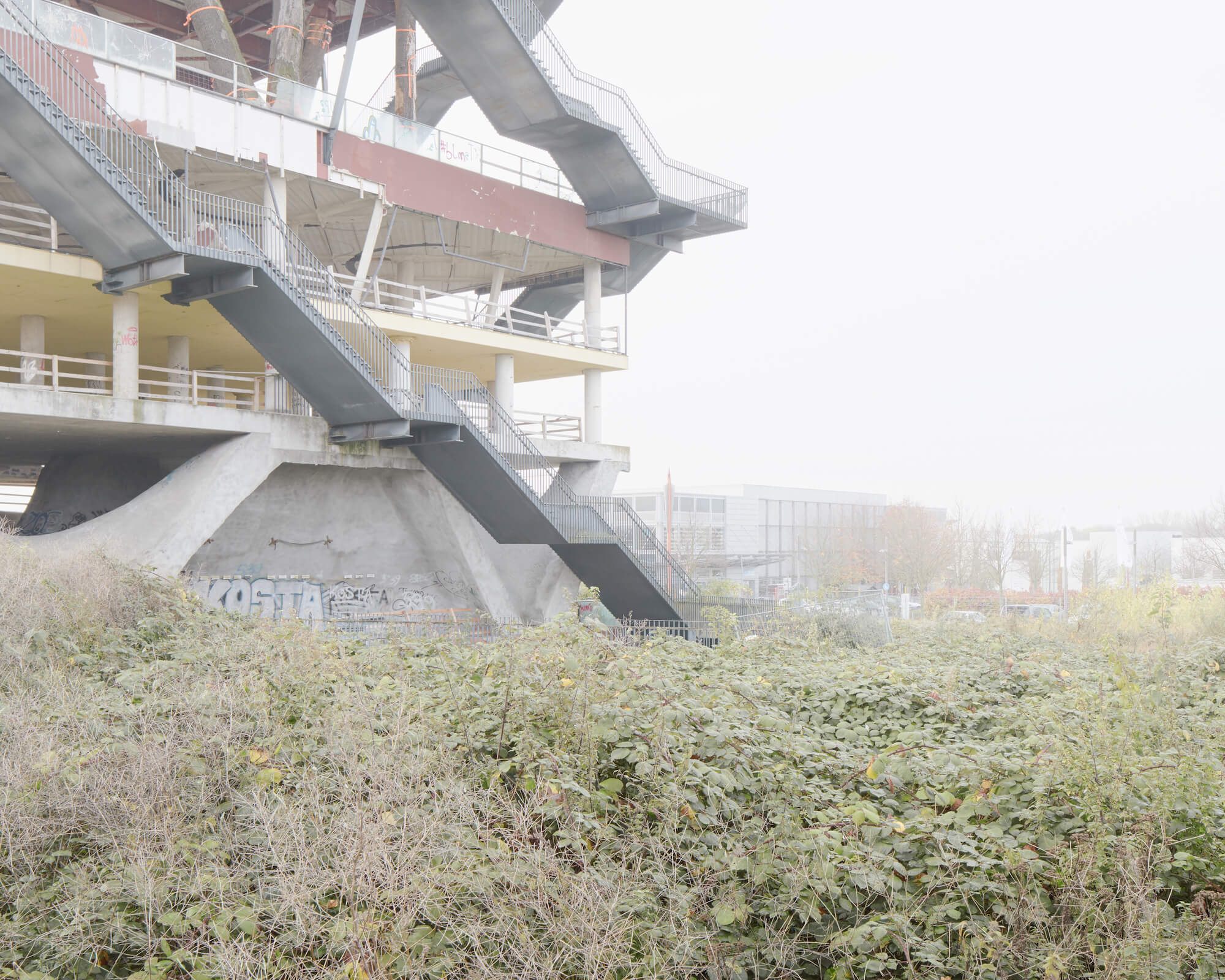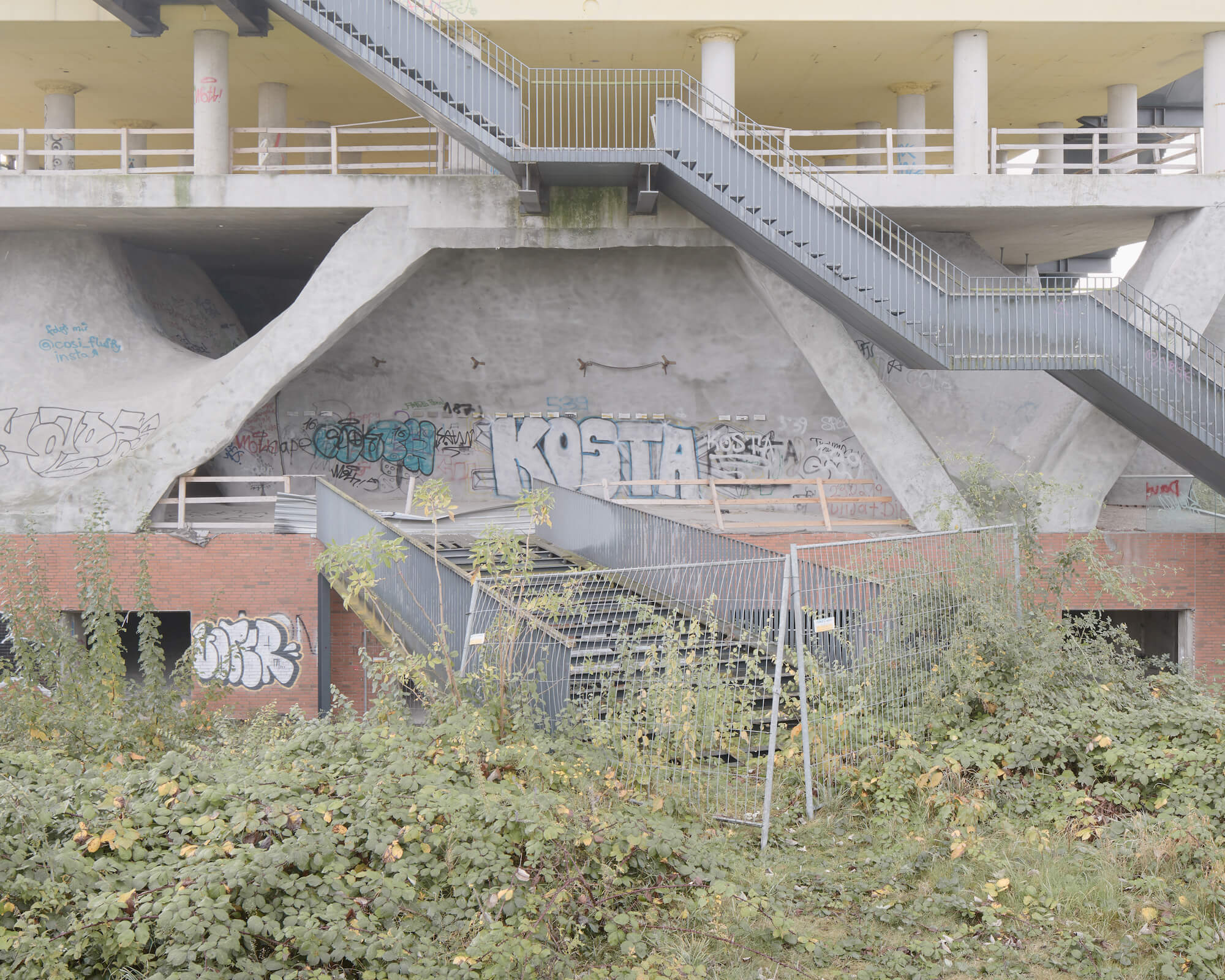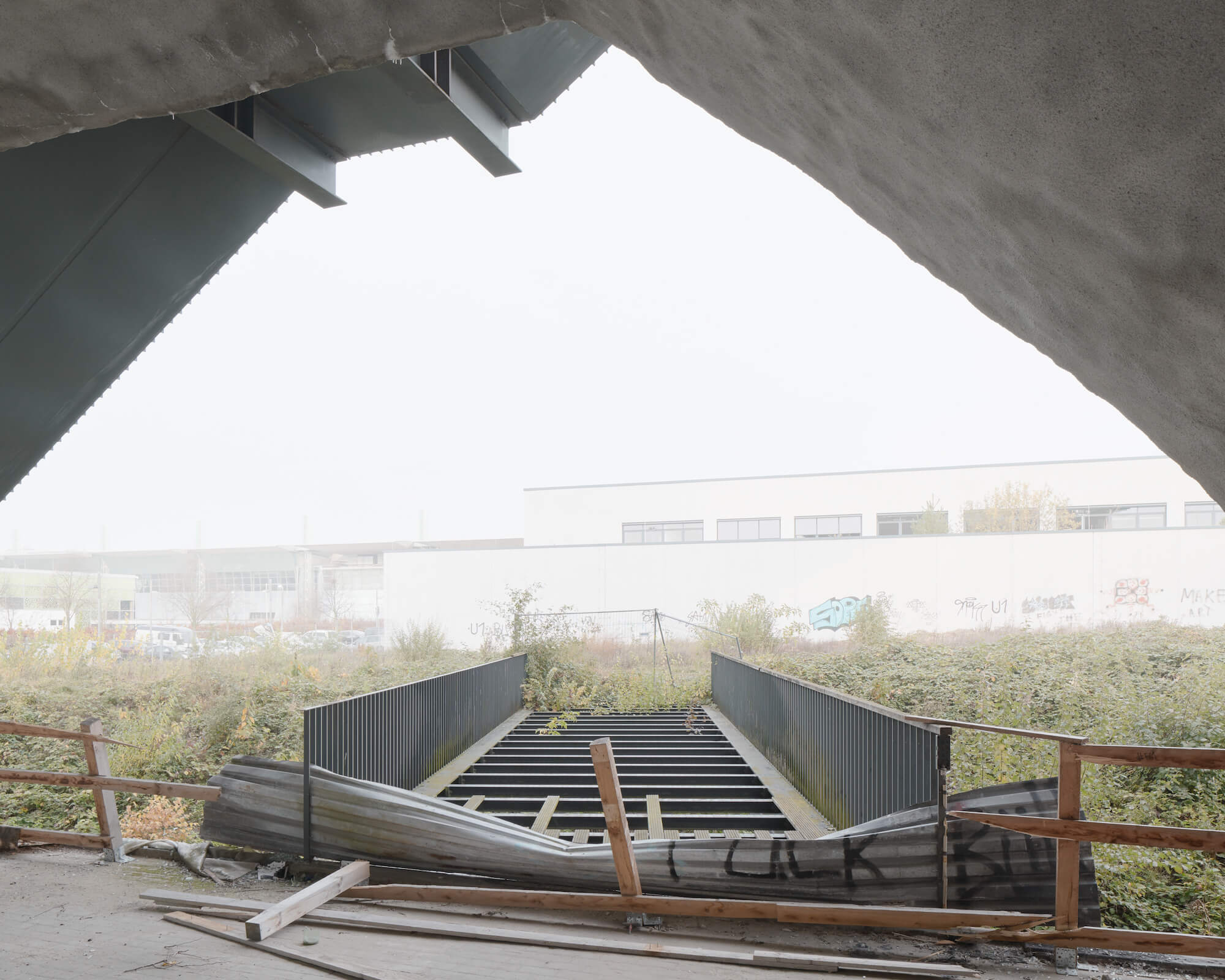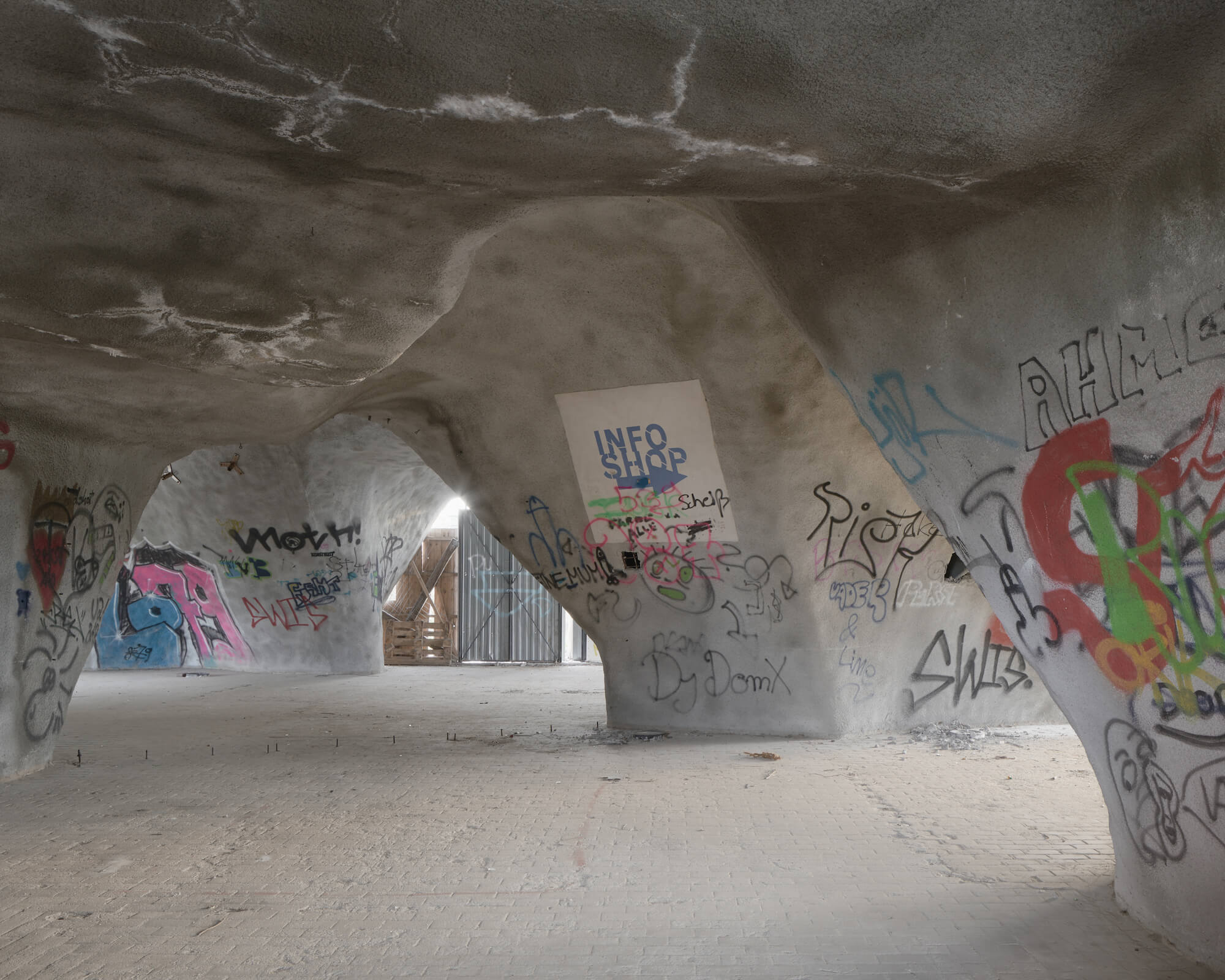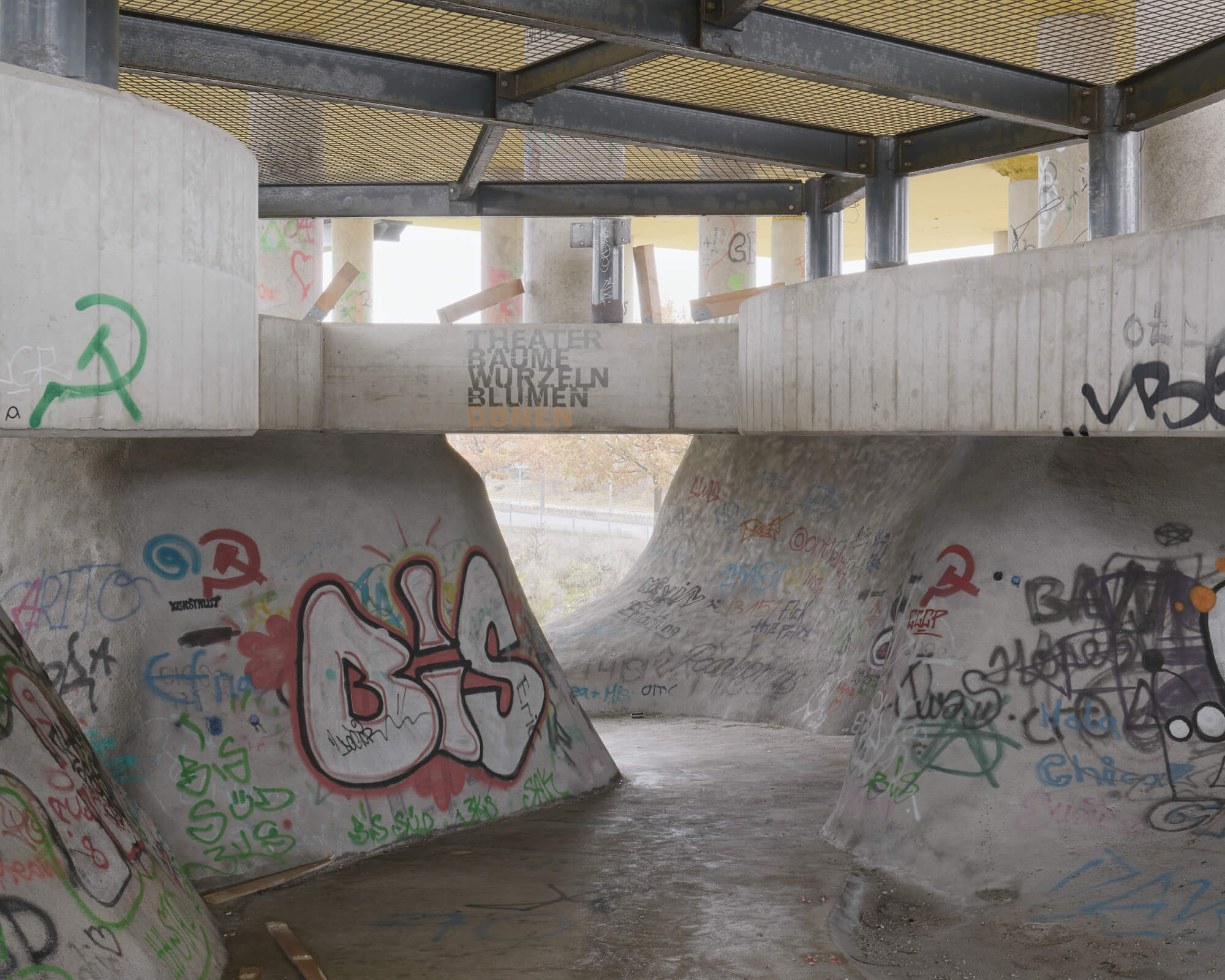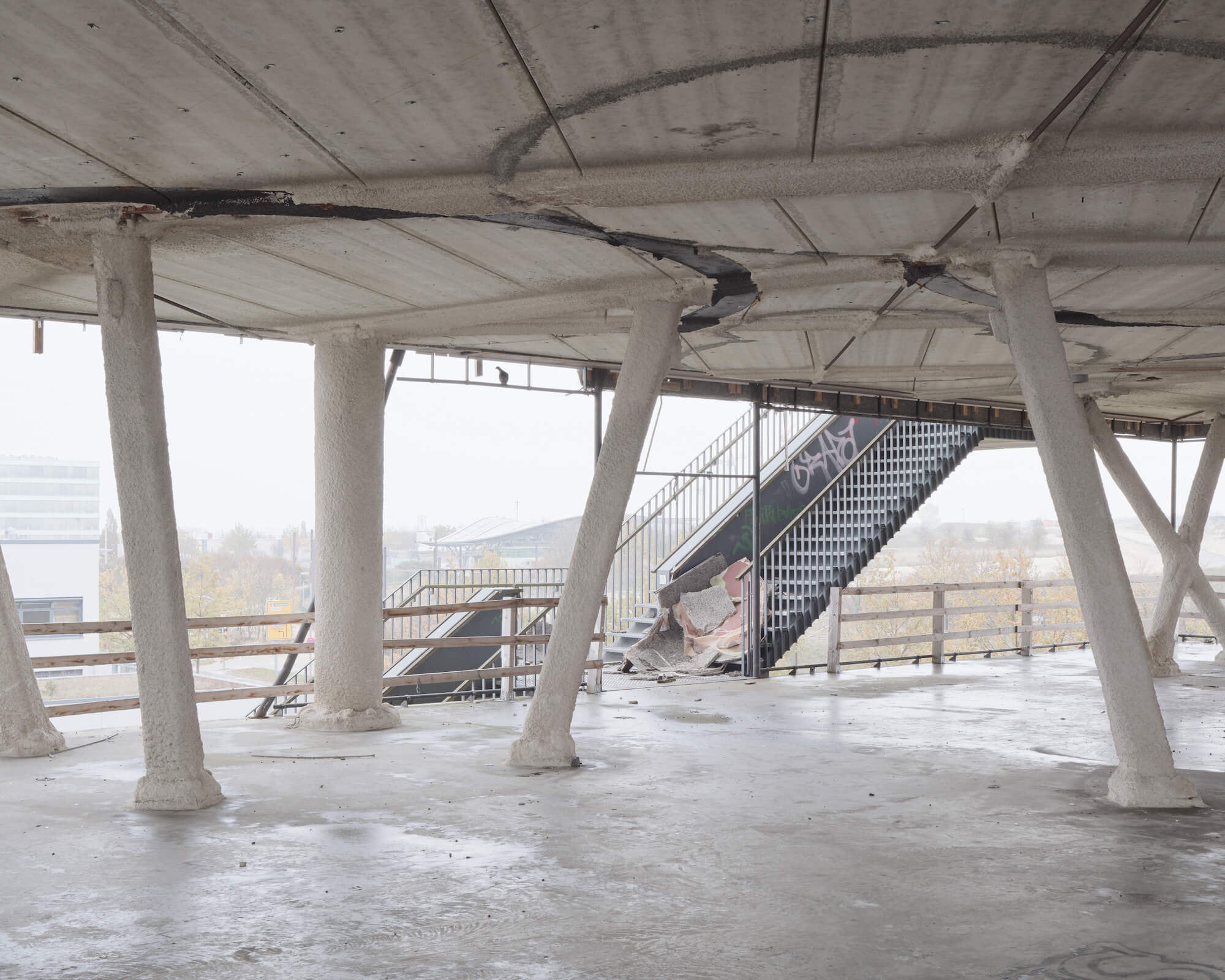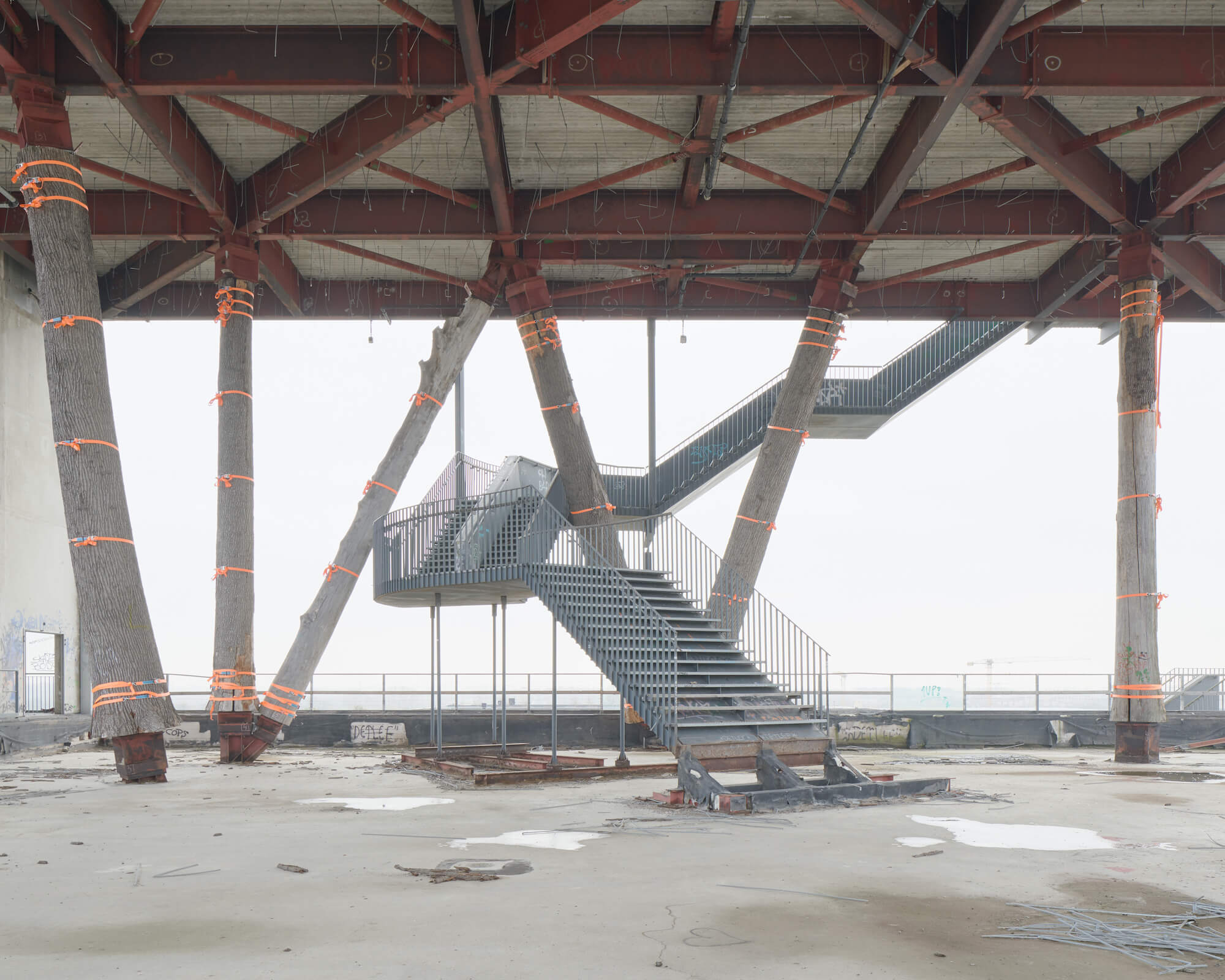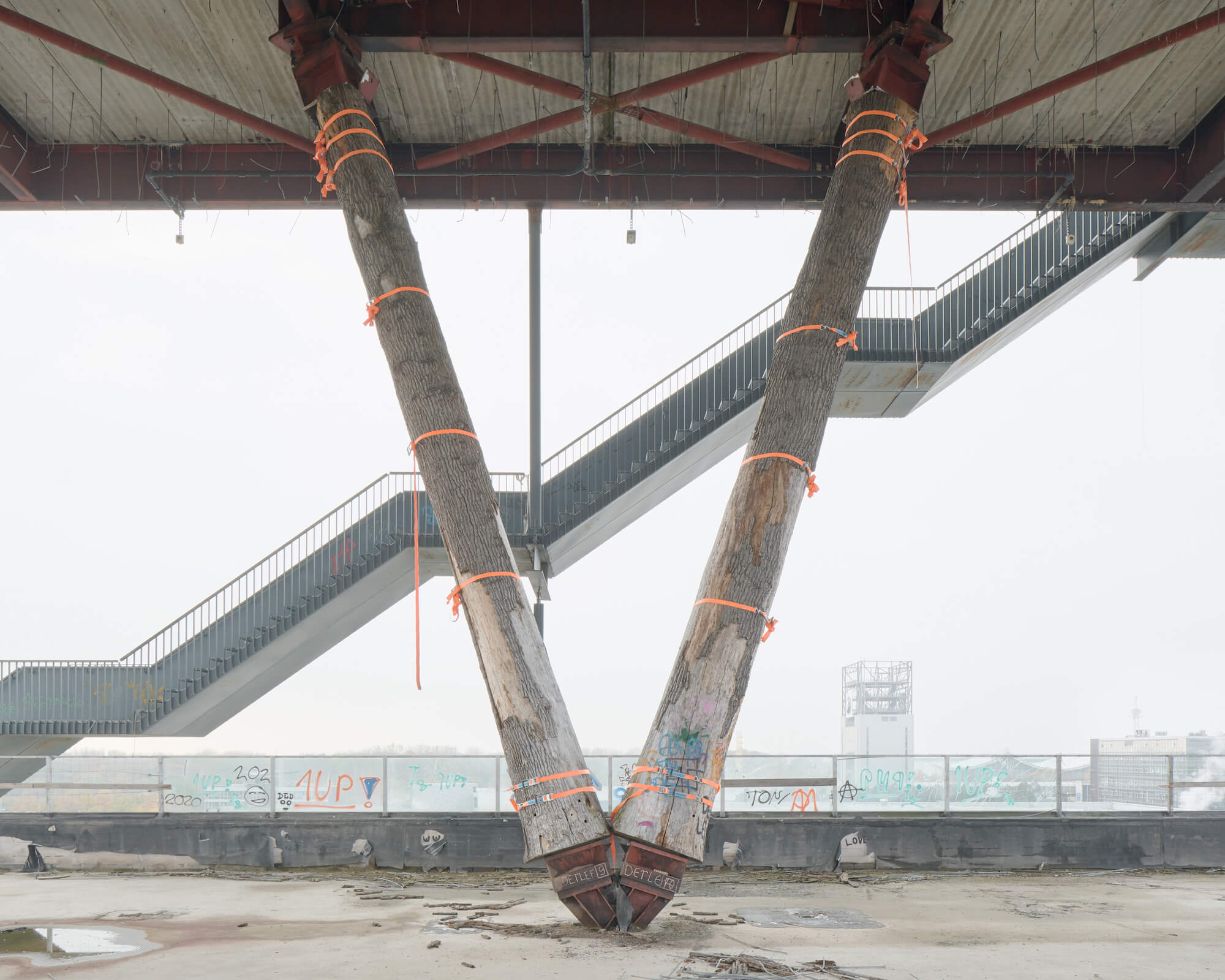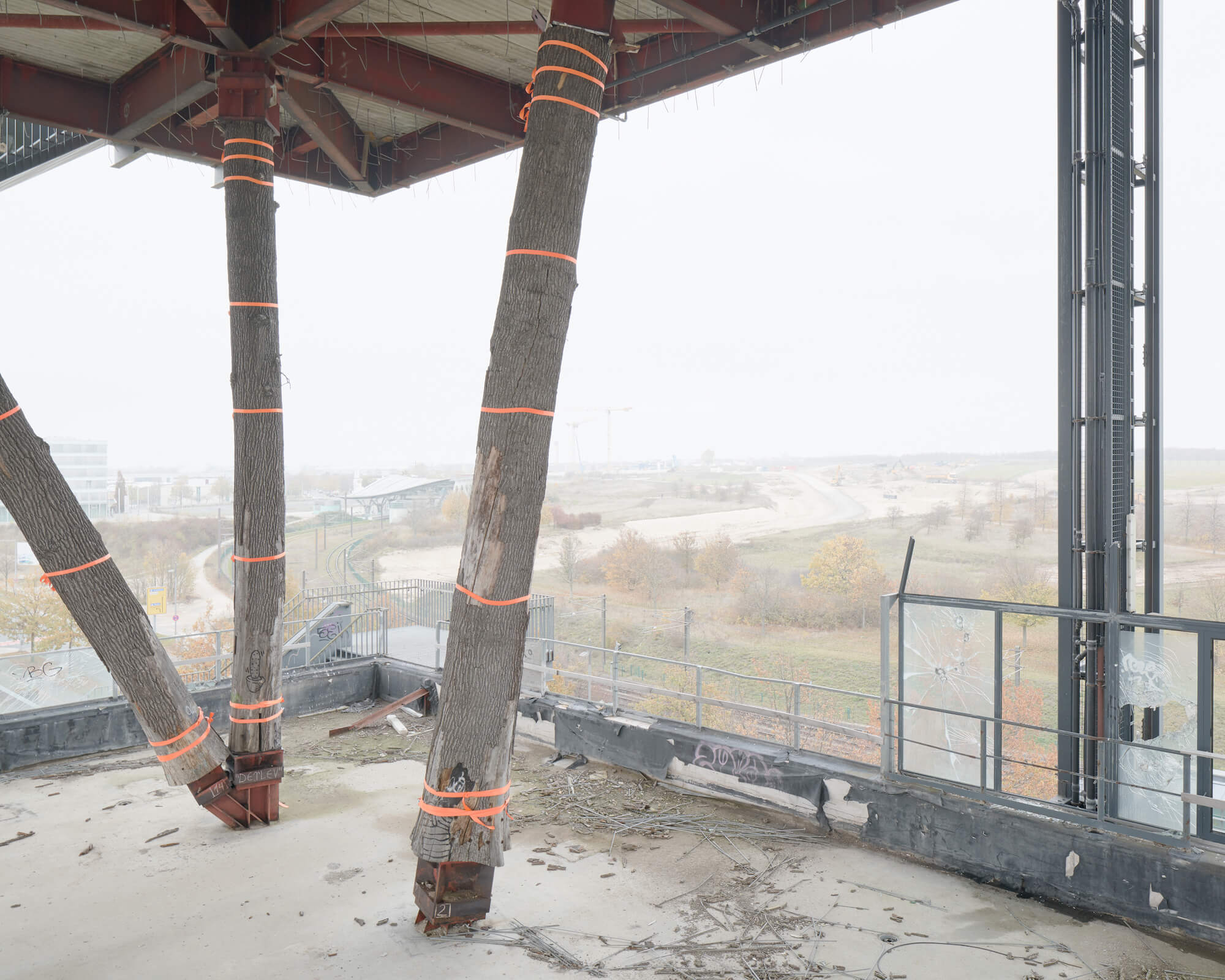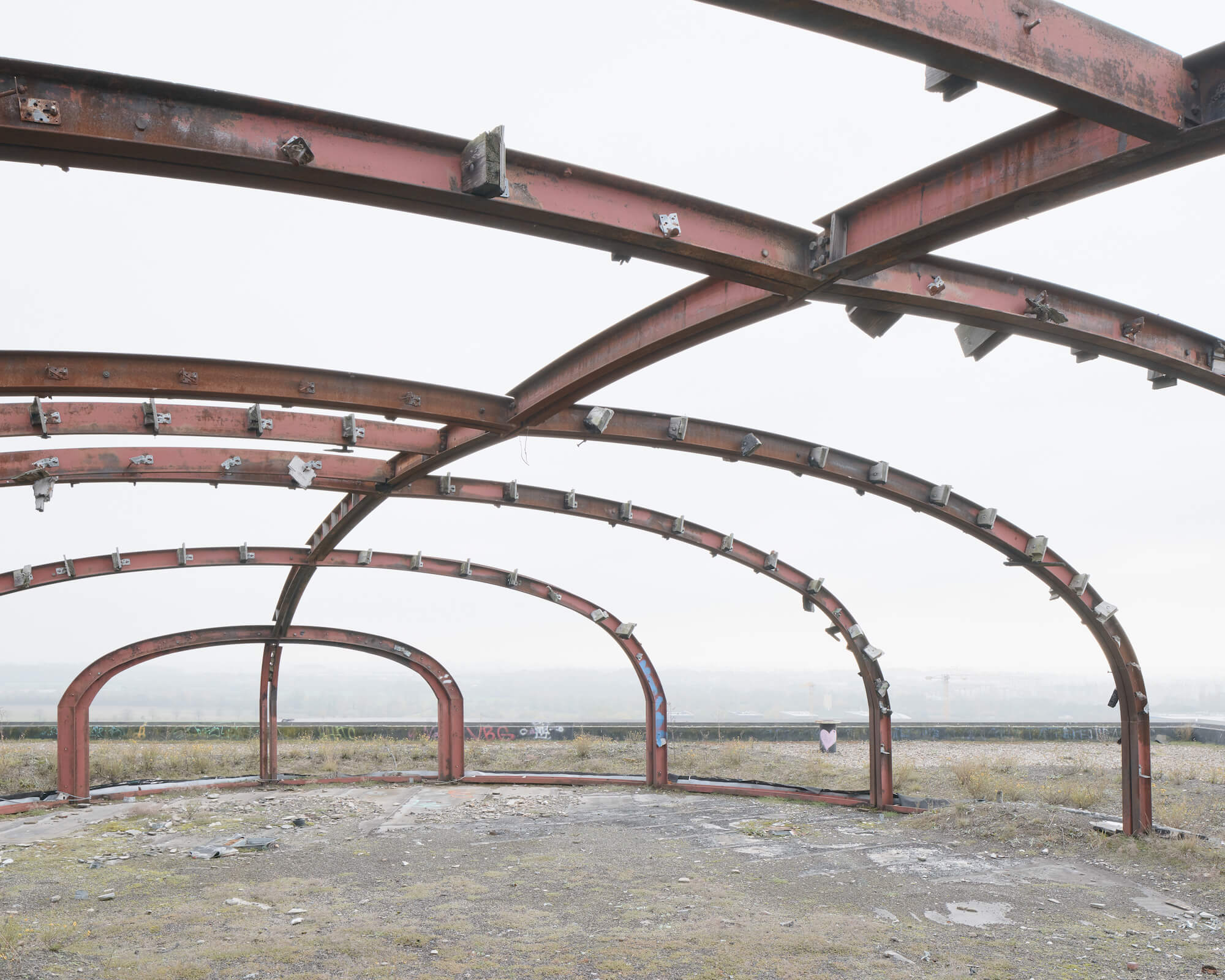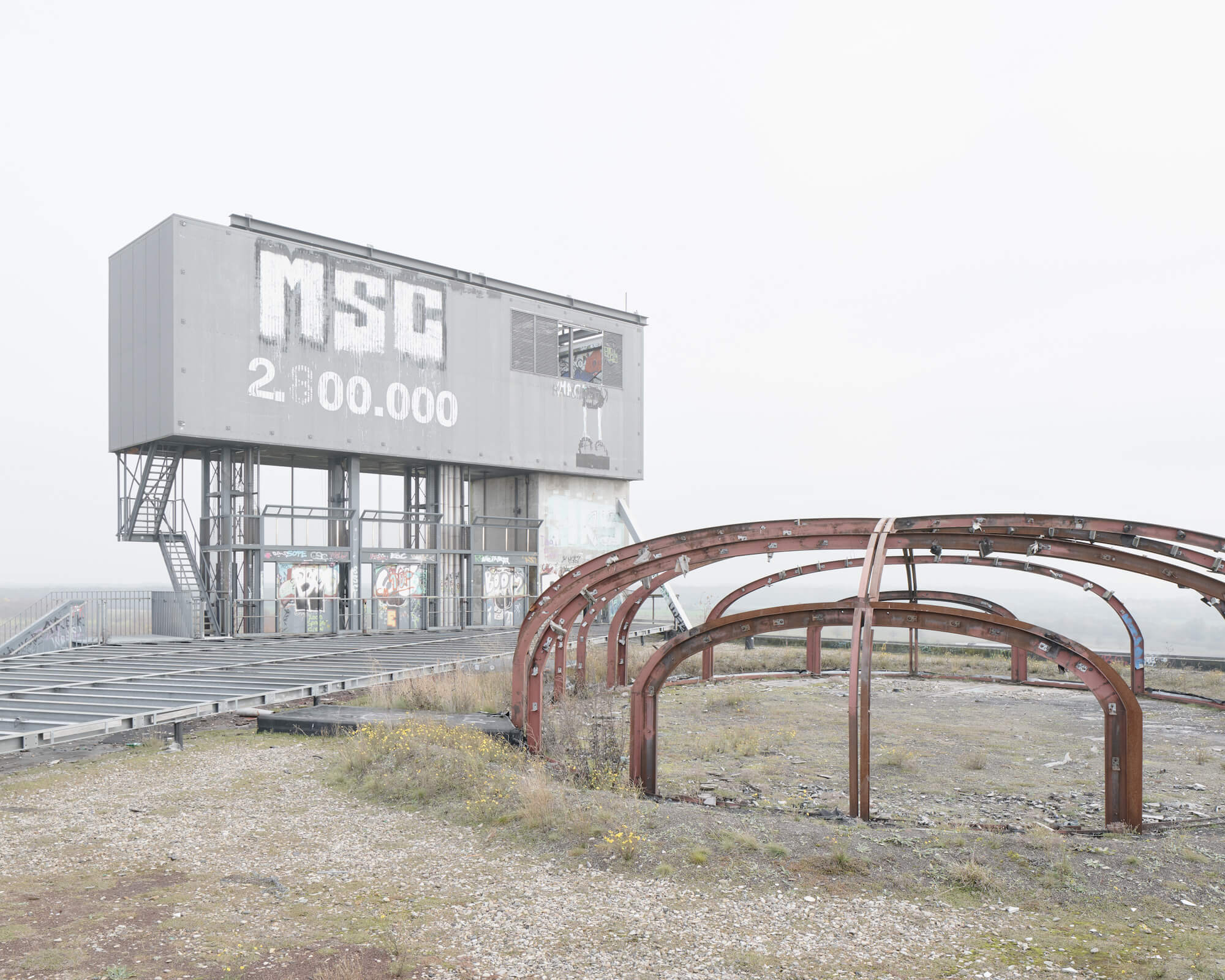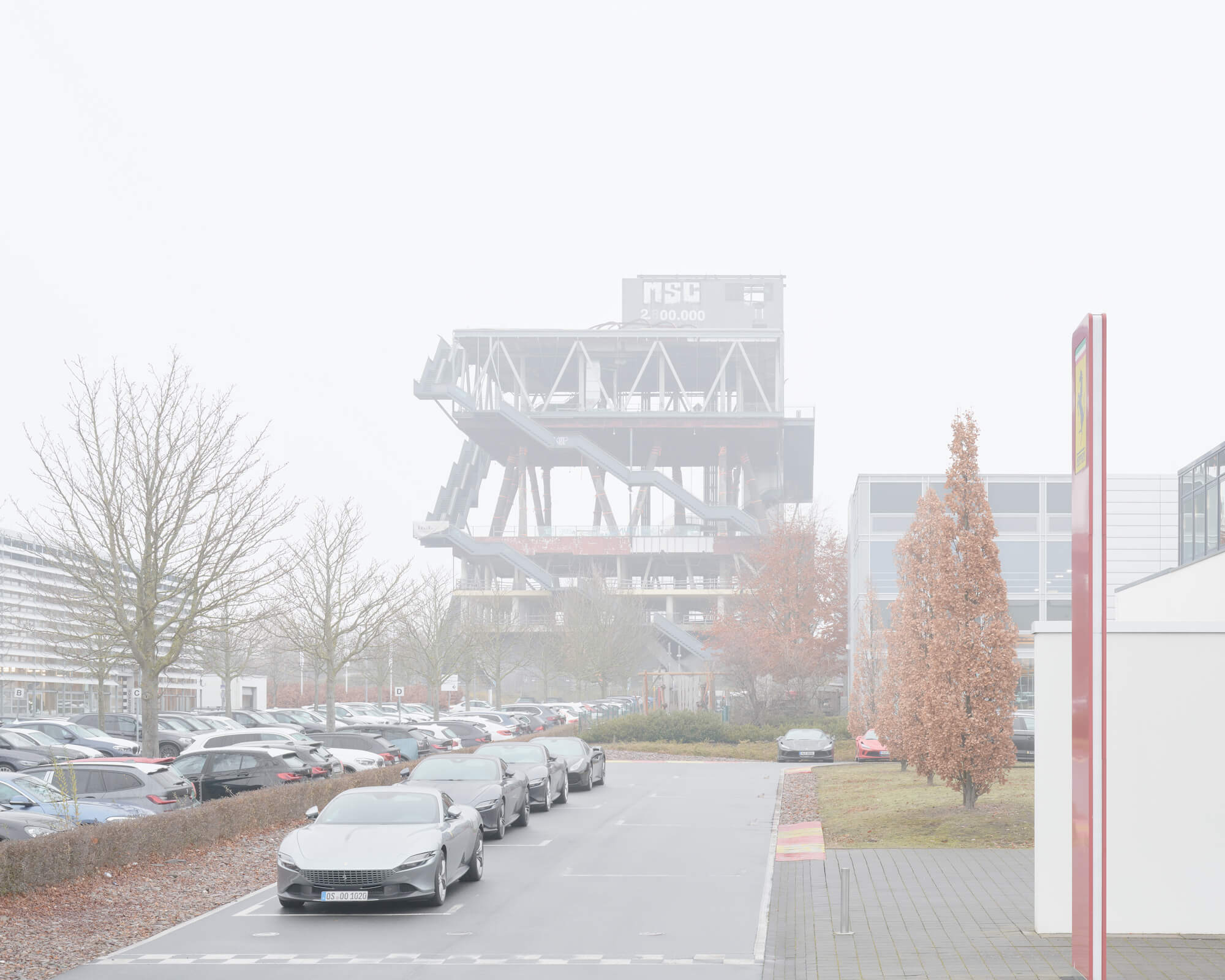 Piet Niemann (*1991, Germany) is primarily an Architectural Photographer, working inter alia for clients like Zaha Hadid Architects or Delugan Meissl Associated Architects.
Apart from his architectural work, he has always been photographing long-term personal projects, focusing on societal topics. His personal series of works are characterized by a distanced, sober observation.
His work has been exhibited at Venice Architecture Biennale, SARP Pavilion Warsaw, Roca London Gallery, and others.
He lives with his wife and two children in northern Germany.
---