Aedas: Completed in 2020, Gemini Splendor is a luxury residential development located in the heart of Mohammed Bin Rashid City (MBR City), in Sobha Hartland, Dubai's new upscale residential and leisure destination.
Gemini Splendor's advantageous location in Mohammed Bin Rashid City offers easy access to Dubai's key landmarks, including Downtown Dubai, Dubai Mall, and Dubai International Financial Centre, linking it to the surrounding community and providing for professionals and families. Mohammed Bin Rashid City is also an up-and-coming area with a mix of residential, commercial, and entertainment developments and iconic landmarks such as the Dubai Canal and Meydan Racecourse.
The design of Gemini Splendor is inspired by the Gemini symbol of the twins and the flamingoes found in the area. As for the towers' façade, it is designed to resemble flowing water, while the podium is designed to resemble windblown sand dunes. It has a unique architectural and spatial design, and a colour palette of tasteful finishes, which establishes a strong and identifiable addition to the residential portfolio of Dubai.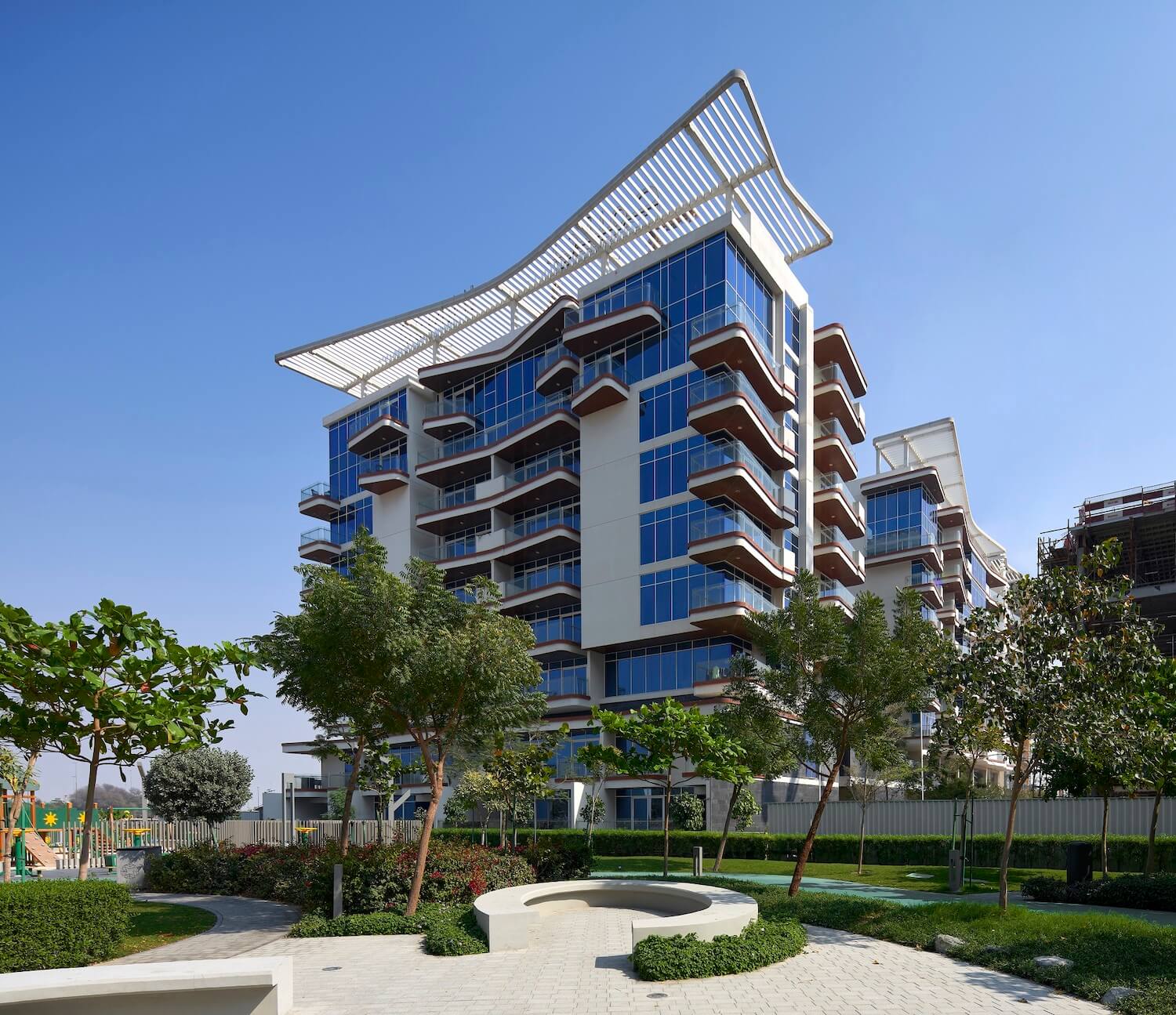 The project comprises two towers connected by a podium. Within a total GFA of 18,100 sq m, the development features 134 luxurious apartments. With a unique architectural form of curved lines, the balconies create a sense of motion within the structure. The building has a contemporary appearance due to its sophisticated layout, which also guarantees privacy for residents despite the use of glass walls. Throughout the different levels of the building, it is beautifully adorned with various vegetation.
This residential building offers a range of living options for residents, from one to four-bedroom apartments, duplexes, and townhouses. All units have large panoramic windows lined with double glazing, which fills the interiors with an abundance of natural light. Spacious balconies and terraces come with see-through fences, providing residents with stunning views of the city skyline.
The units are designed with the latest smart home technologies. Apart from the luxurious apartments, the Gemini Splendor building offers world-class wellness amenities, including a swimming pool, a gym, and a kids' zone. The building also features a dedicated BBQ area, landscaped gardens, and a multi-purpose hall for community events.
Gemini Splendor is a luxury residential development with its prime location, unique architectural design, and a range of living options, it offers residents a luxurious and comfortable lifestyle. The development features smart home technologies, stunning city views, and world-class amenities such as a swimming pool, gym, and landscaped gardens.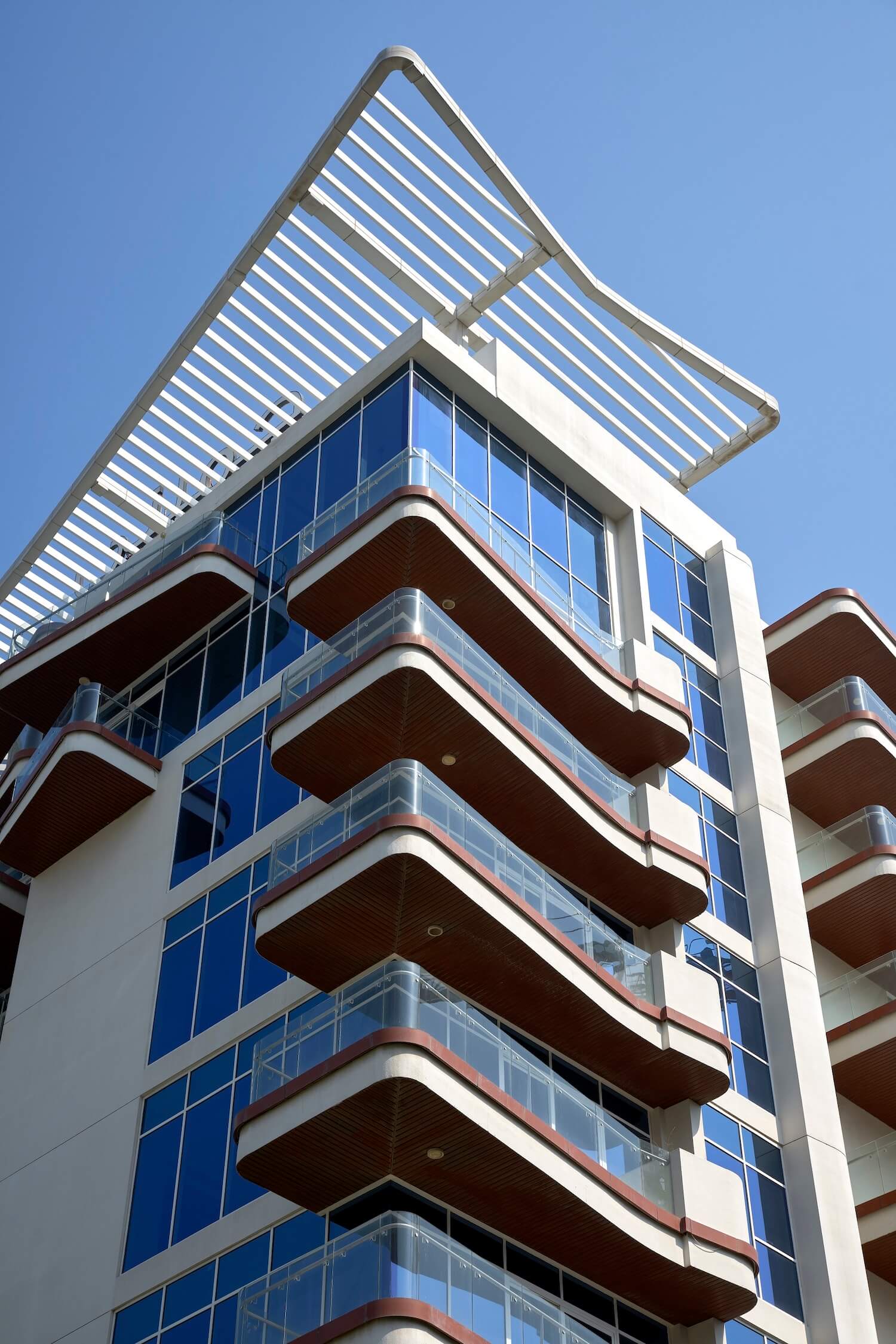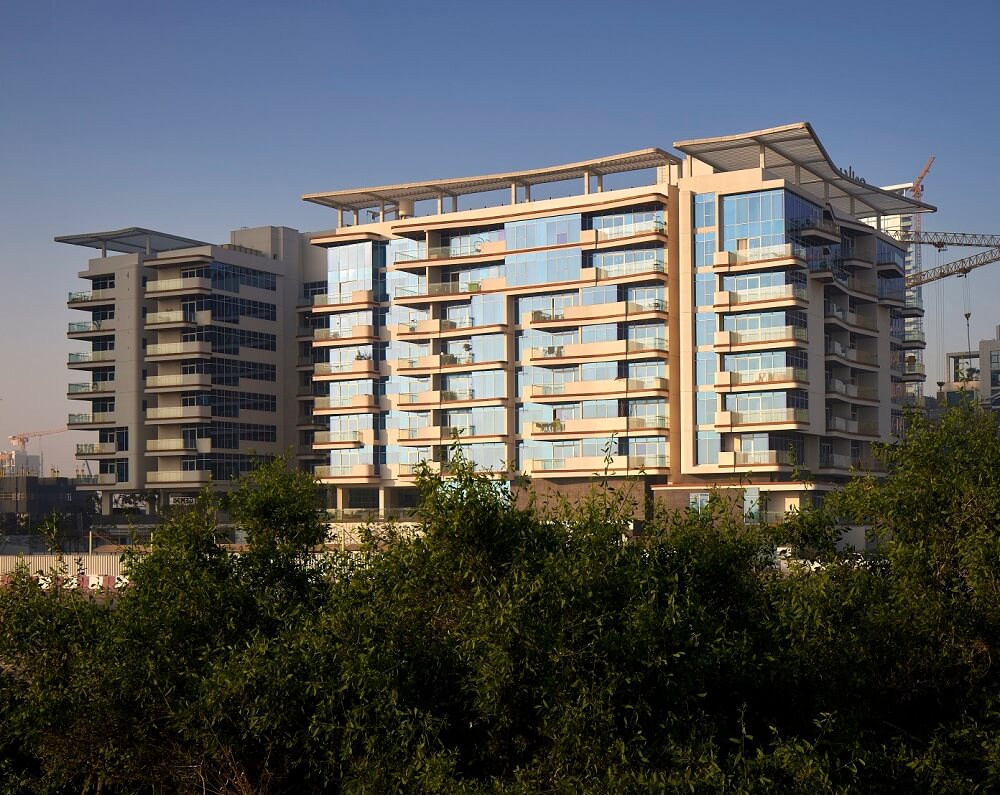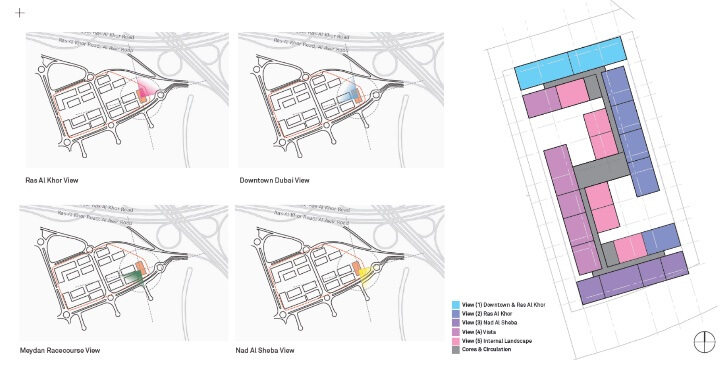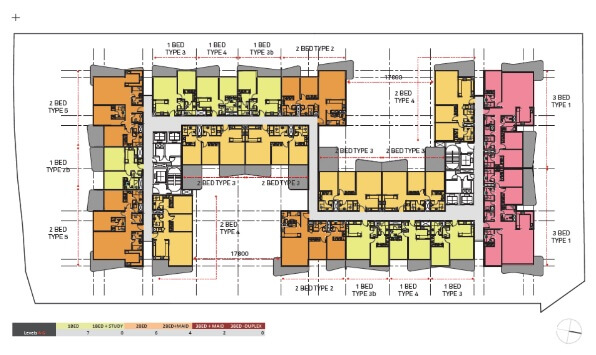 About Aedas
Aedas is the world's only local and global architecture and design practice driven by global sharing of research, local knowledge and international practice. Our 1,100 creative minds with design studios across the globe create world-class design solutions with deep social and cultural understanding of the communities we design for. We create world-class design solutions that are tailored to the needs of cities and communities around the world.
---