The Tehran-based architecture design and construction office BeraNia Office has designed "MAHAK Residential Towers" that is located in Tehran, Iran.
Project description by the architects:
Quarantine days of coronavirus and pandemic period shows how the intermediate spaces (like balconies, terraces and etc.) have a social capacity to merge internal and external spaces. As a safe space between home and city, they can provide a safe presence in the community, even during quarantine days.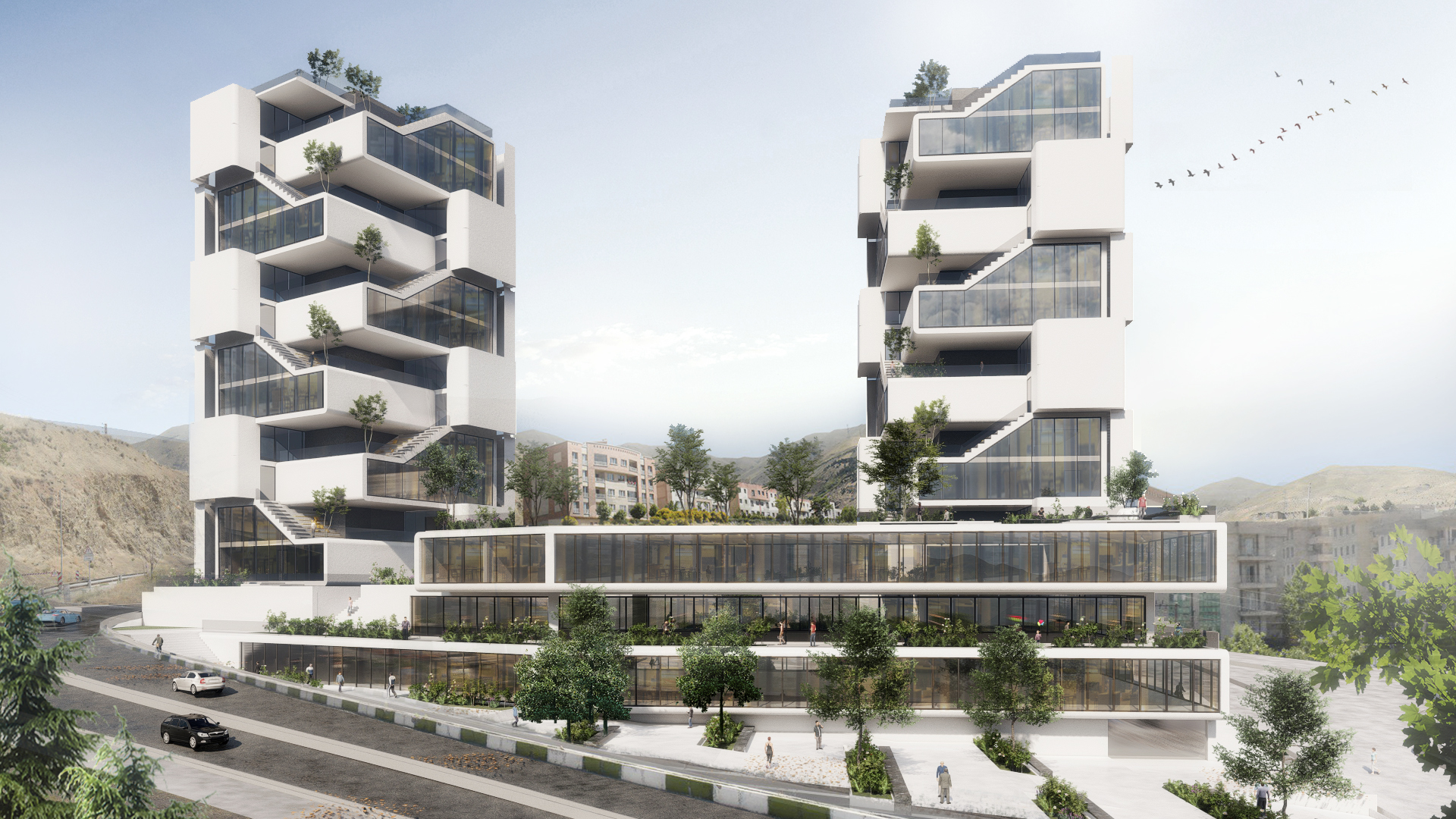 image © BeraNia Office
In this project we tried to achieve a new alternative space between inside and outside. The spaces that are an opportunity for experiencing life on the edge of public and private, the edge of city and home.
Animation
Diagram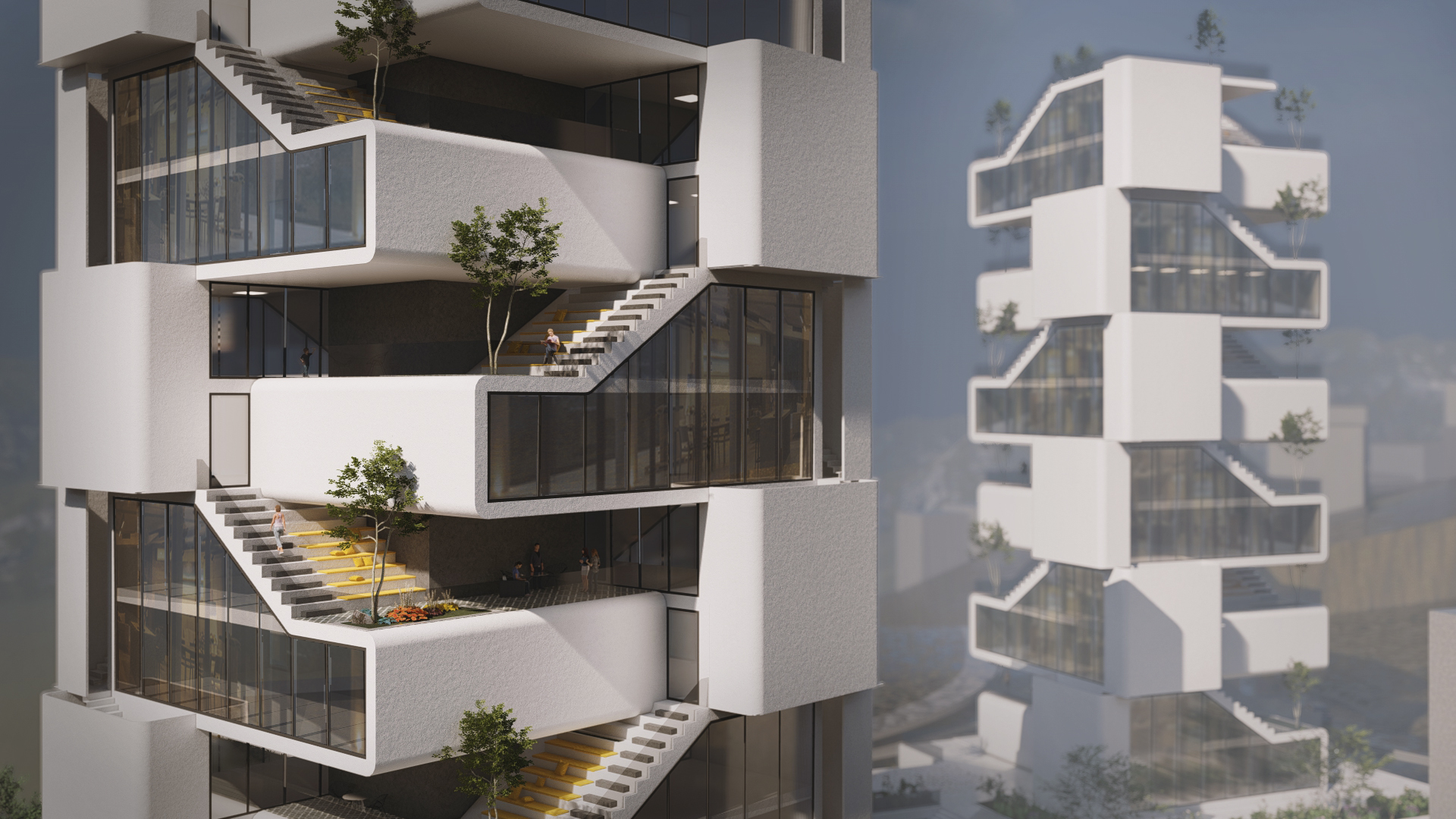 image © BeraNia Office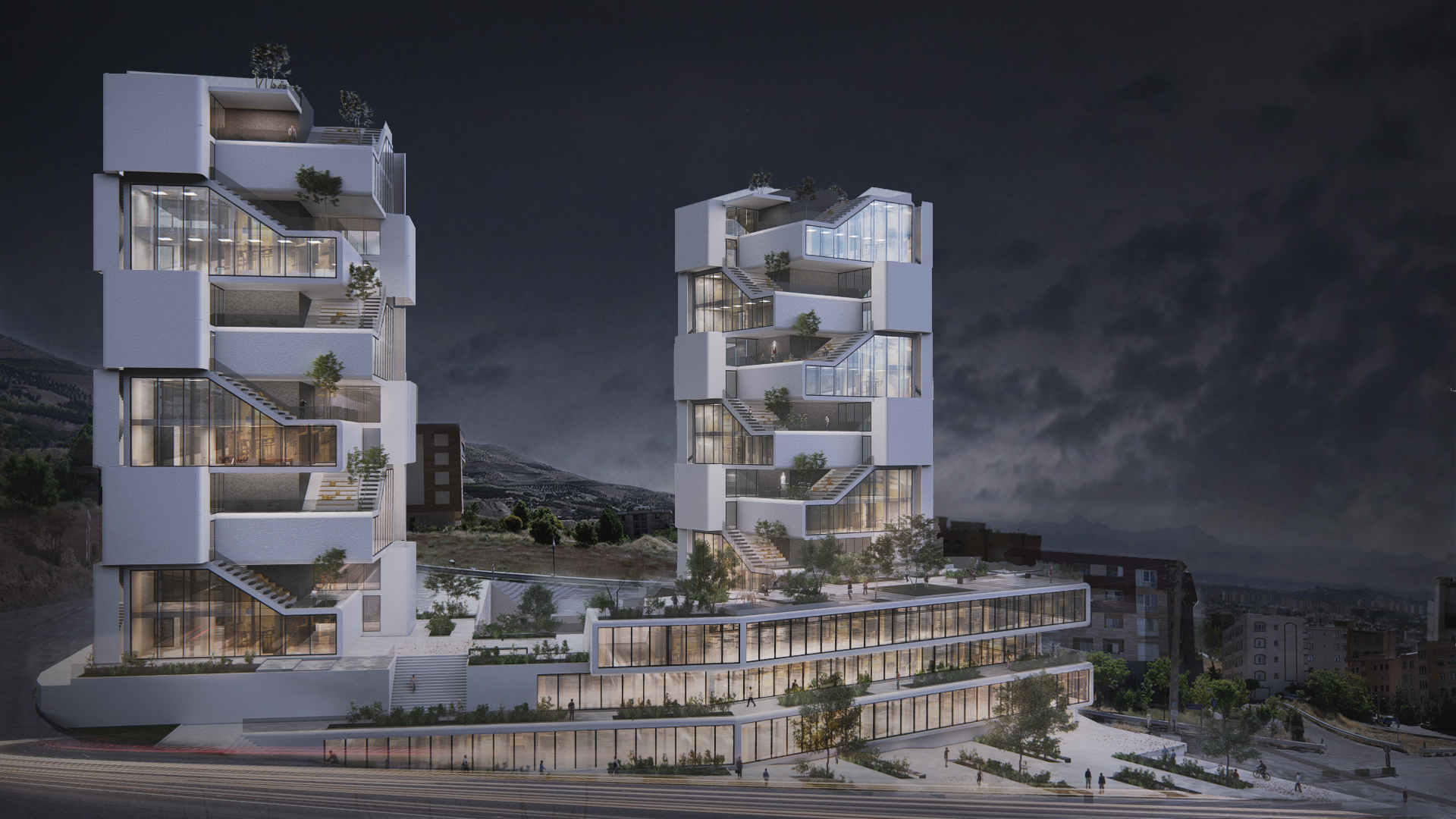 image © BeraNia Office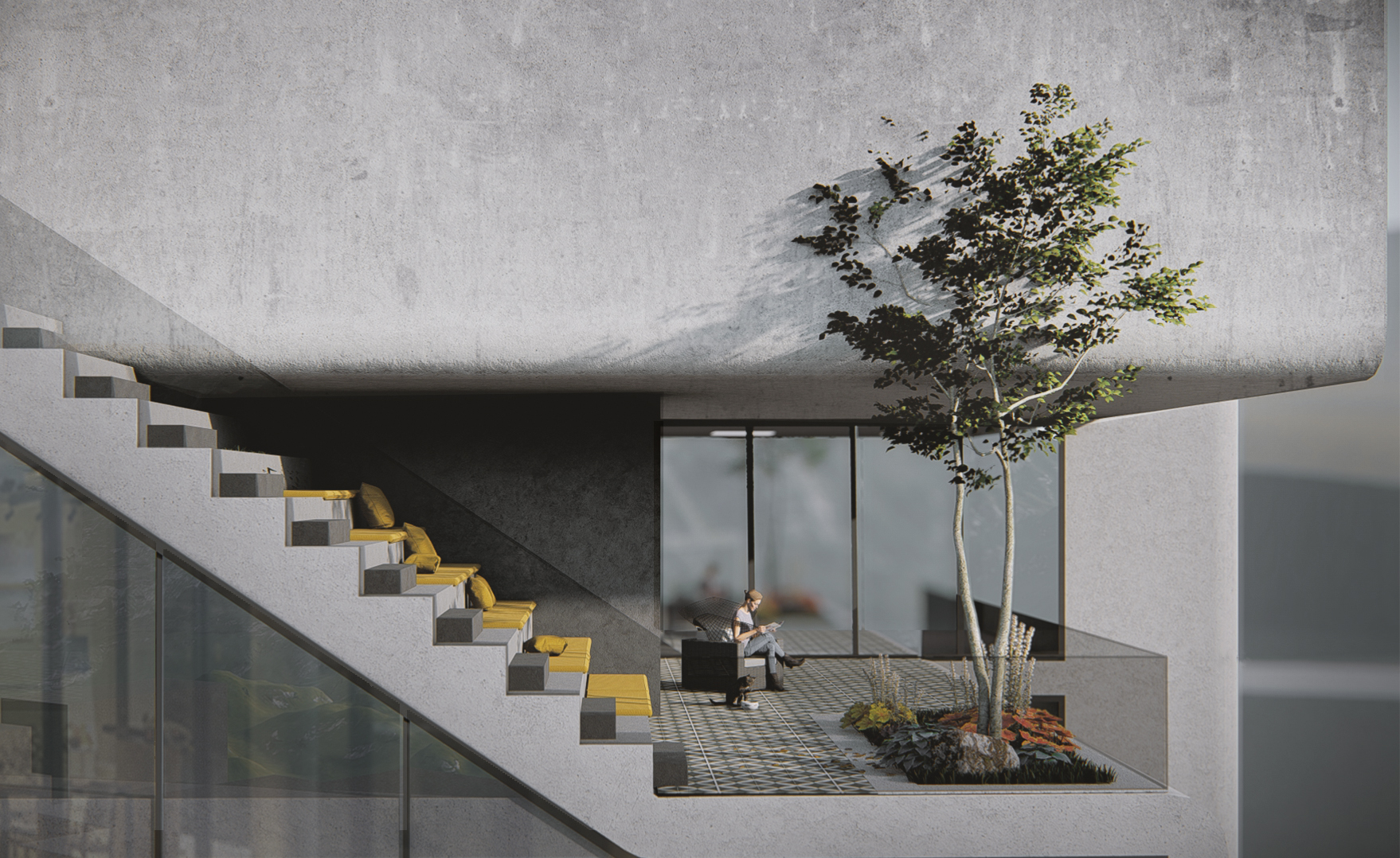 image © BeraNia Office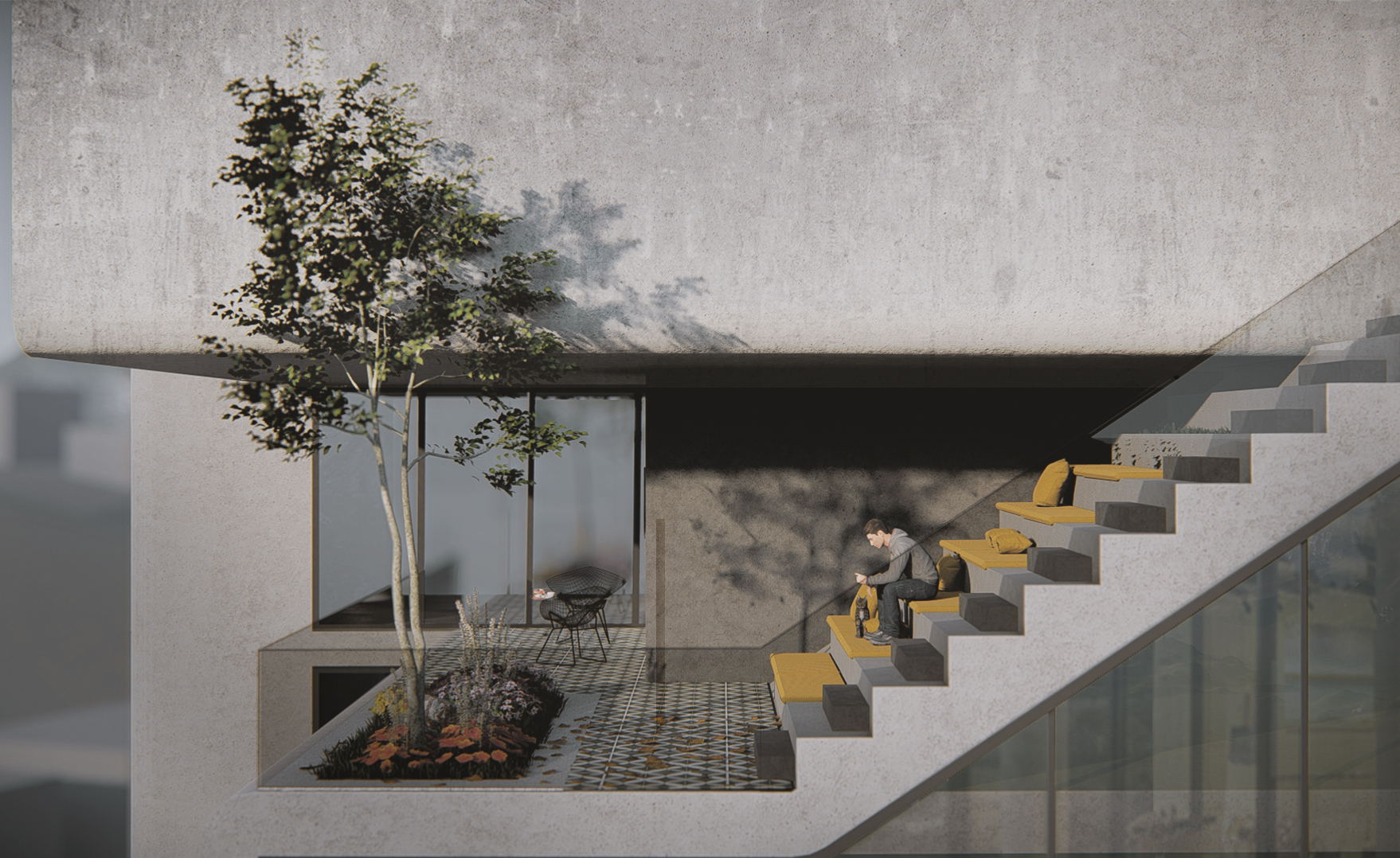 image © BeraNia Office
Project Name: MAHAK Residential Towers
Architecture Firm: BeraNia Office
Architect in charge: Mohammad Reza Niazy, Mohammad Javad Niazy
Design Team: Shaghayegh Namazkar, Amin Samani, Farnoosh Shojaei, Nariman Raf'ati
Design year: 2020
Area: 19000 m²
Client: Mr.Ahmad Oshagh and Partners
---