In the municipality of Valkenburg in the heart of hilly South Limburg, you'll find experience center Par'Course. MoederscheimMoonen Architects, commissioned by project developer Wyckerveste, designed a mixed-use environment where the Shimano Experience Center is a part of.
About Par'Course
Par'Course consists of a gastronomic center in an old brewery, a cycling and sports center with the Shimano Experience Center and the Black Label Hotel. The redevelopment of the site of the old Leeuw brewery was an opportunity to strengthen the existing economy and culture of Valkenburg with a new concept in a special place.
About the Shimano Experience Center
The Shimano Experience Center is the ultimate place for Shimano, where visitors can become familiar with the sports of cycling, angling and rowing. The building also houses a bicycle clothing shop, yoga studio, gym, and conference room. The conference room is used for business and cycling events.
The building is one of the iconic buildings in the new area and has a prominent place on the square. On the ground floor you'll find the Experience Center and Shimano's cycling clothing brand. These spaces are most exposed to the outside world and draw the general public to the place. Inside, brand experience is most important. In the clear hull, Shimano has developed a lively and fresh interior that's all about discovering and experiencing. The Experience Center offers visitors the opportunity to try out Shimano's products in the surrounding area — going fishing for a day in the fishing pond specially created for that purpose or cycling in the hilly surroundings. Here you are genuinely encouraged to experience these outdoor sports.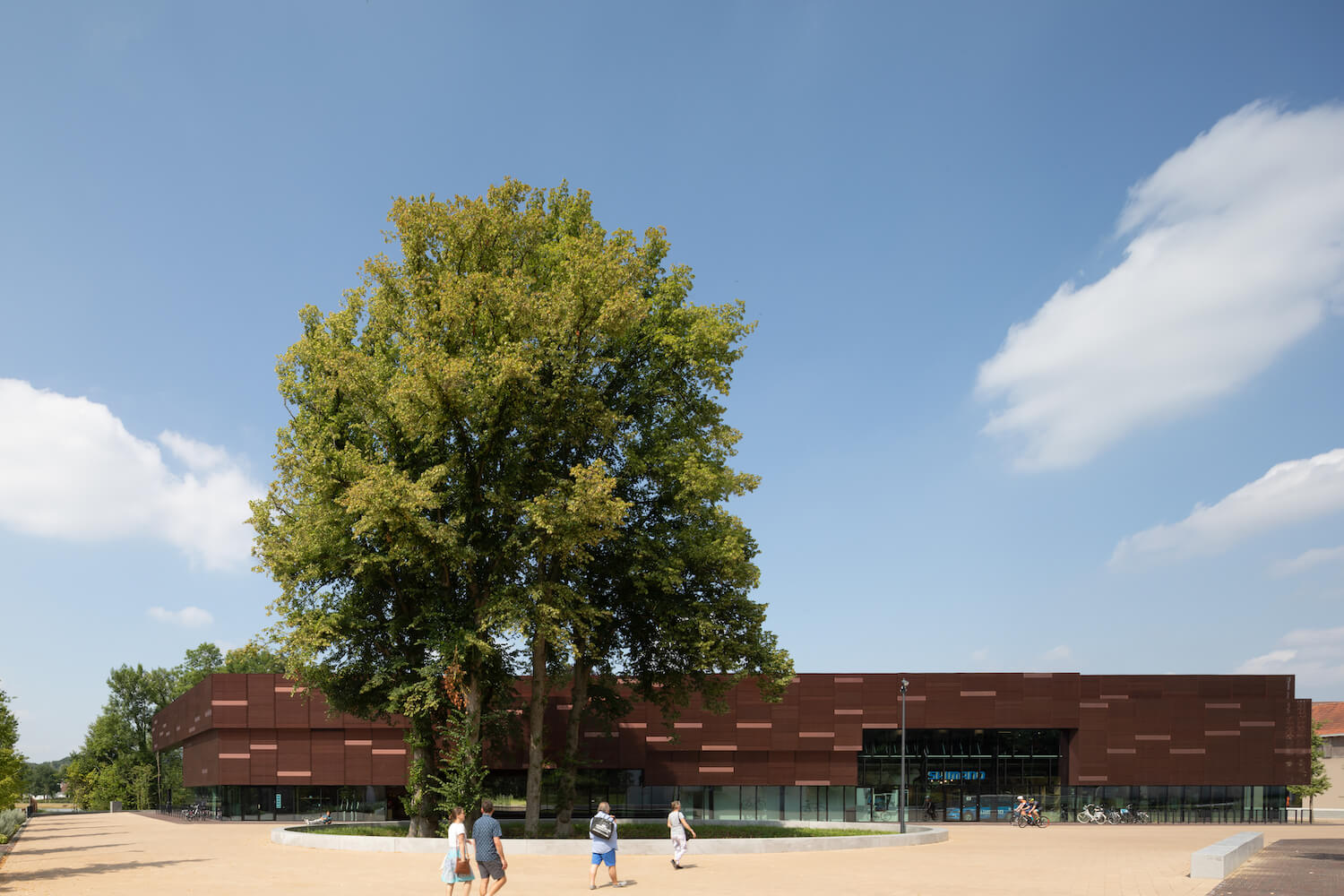 The building design
The main urban form of the building is rectangular and is parallel to the existing mill branch of the former Leeuw brewery. Both heads run parallel to the buildings opposite. On the side of the Black Label Hotel, a strongly chamfered side forms an important connection from the site to the other side of the Geul.
The skirting board of the building is entirely made of glass, while the spaces (conference rooms, fitness and yoga coaching center) above are mainly closed in combination with a few oriented and large windows. The closed façade is accentuated by applying differences in depth. This gives the long building the right articulation, which fits in with the smaller buildings and the intimate square. The façade is clad with rectangular plates of anodized red-brown expanded aluminium. The various panel dimensions give the facade the necessary differentiation. In some places, the orientation of the expanded aluminum changes, with the daylight reflection illuminating some of the facade panels.
Recently, a new tenant has moved into the building: The Amstel Gold Race Experience, closely involved with Shimano, organizes bicycle tours and clinics for companies and facilitates a lively starting point for many bicycle tours.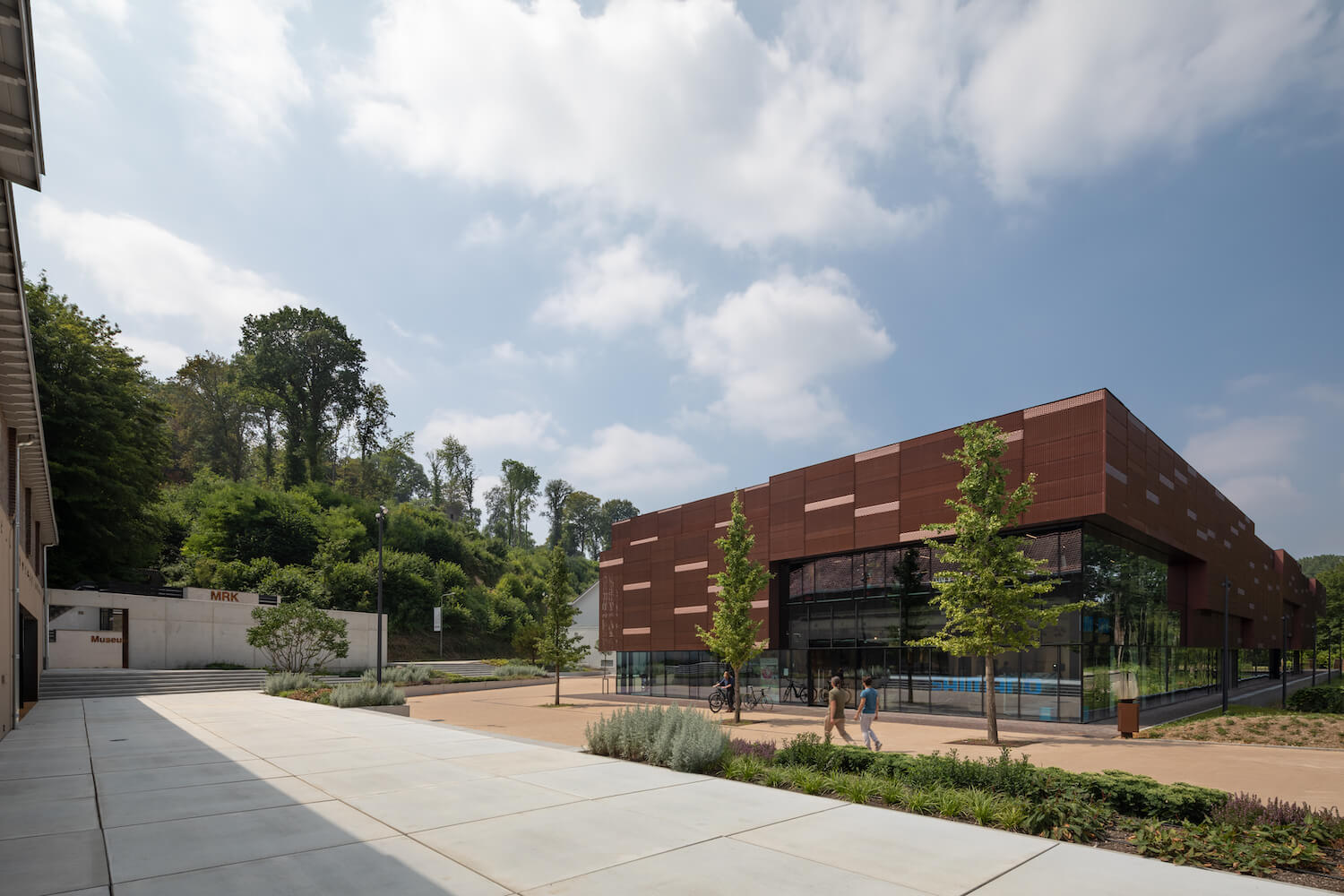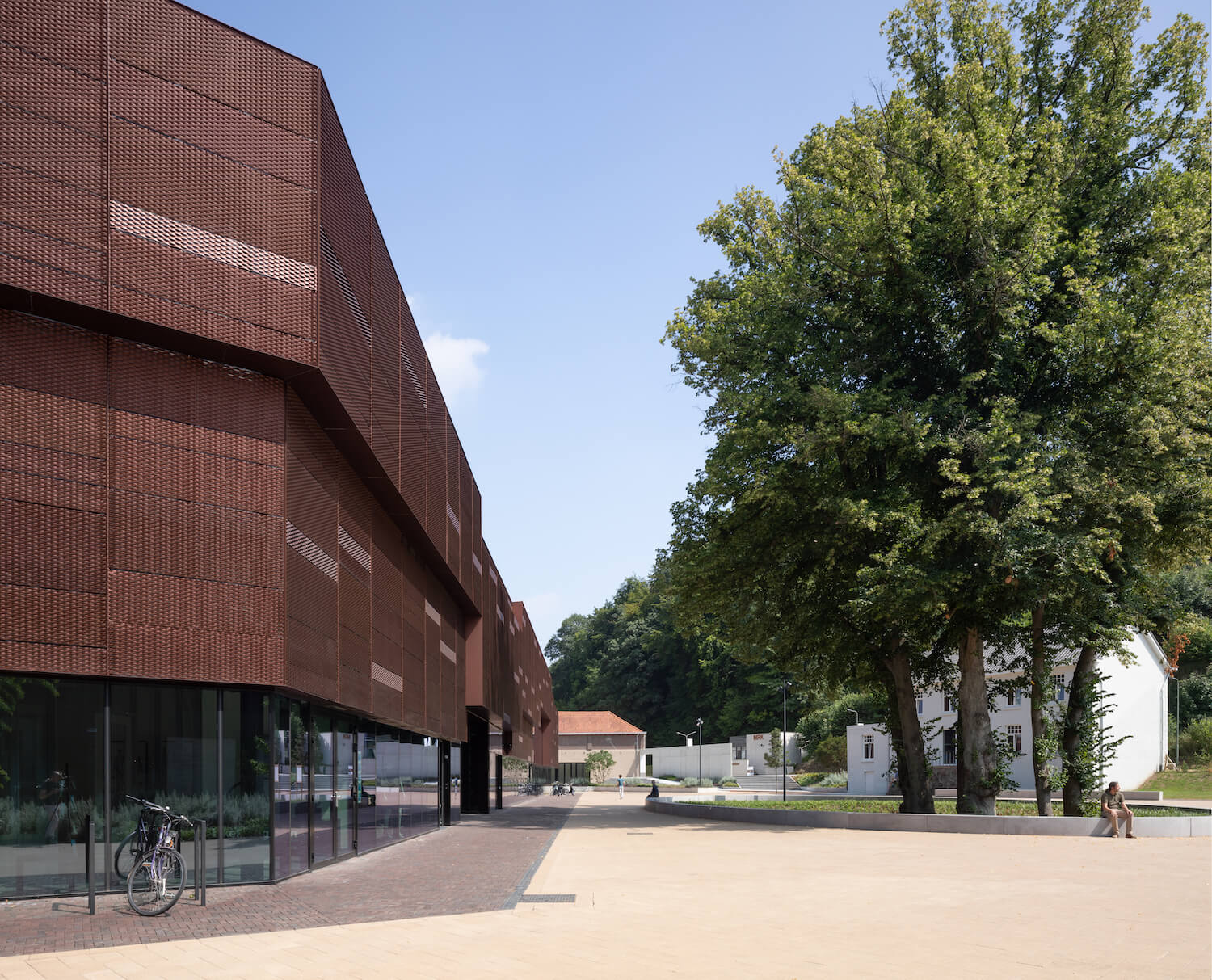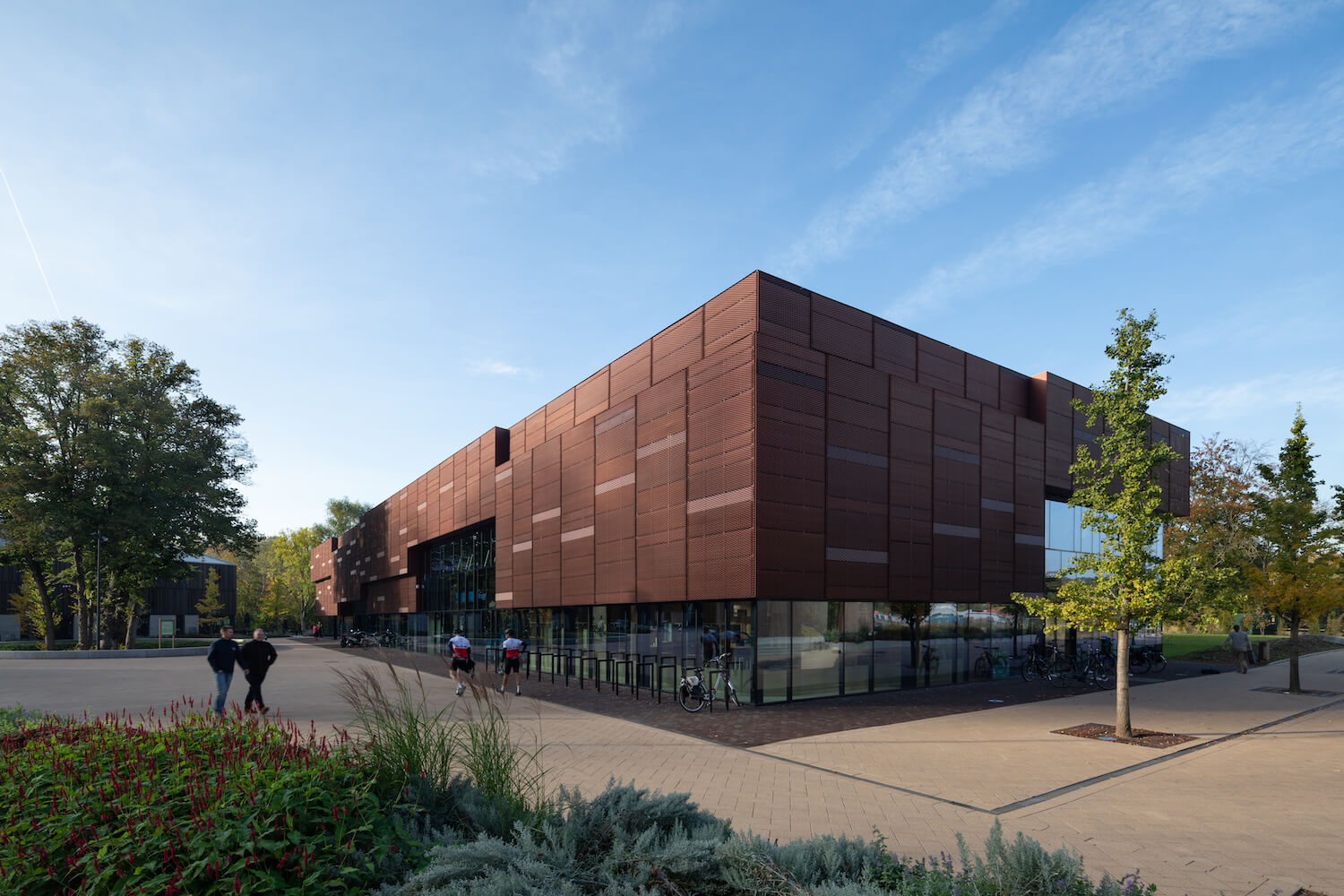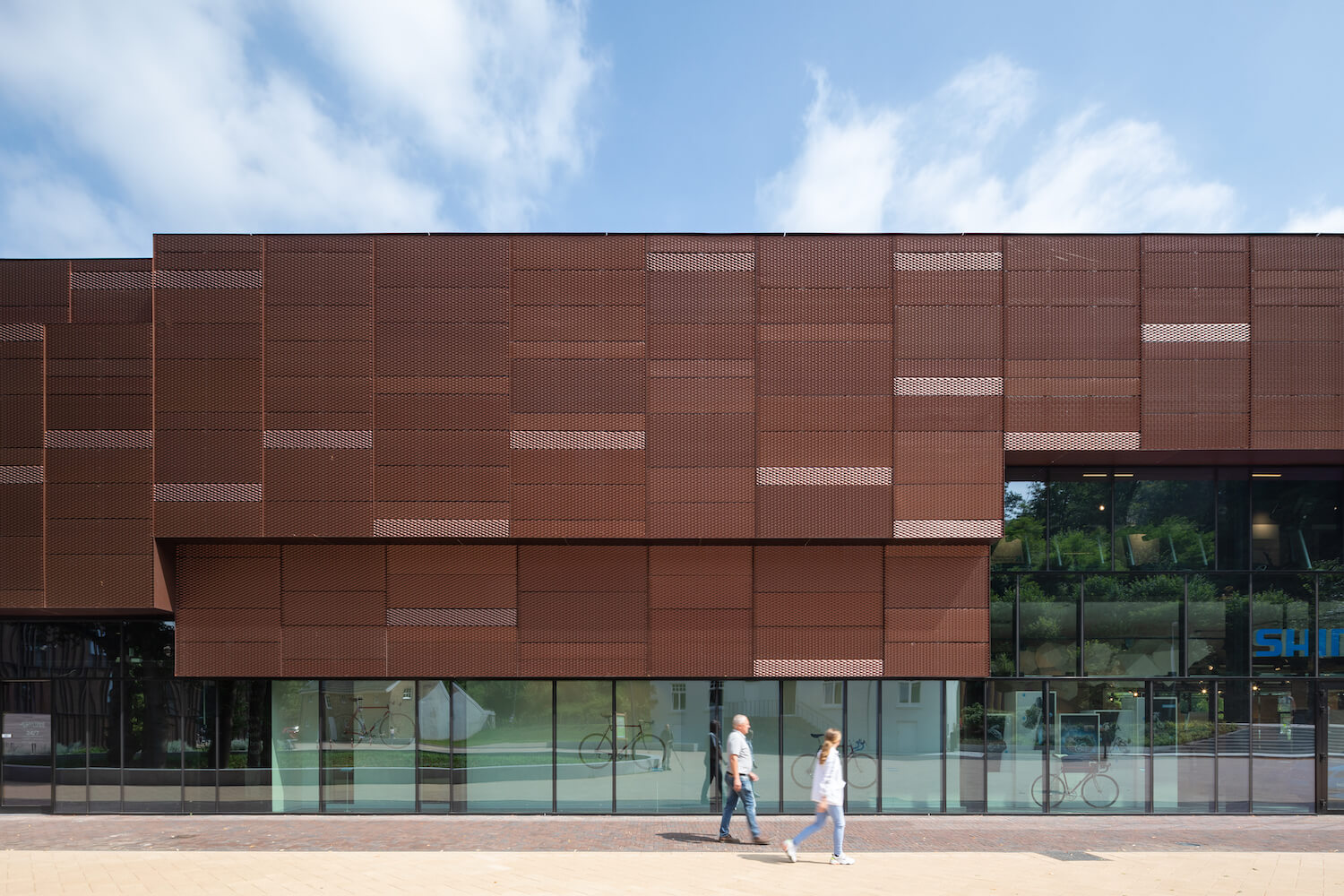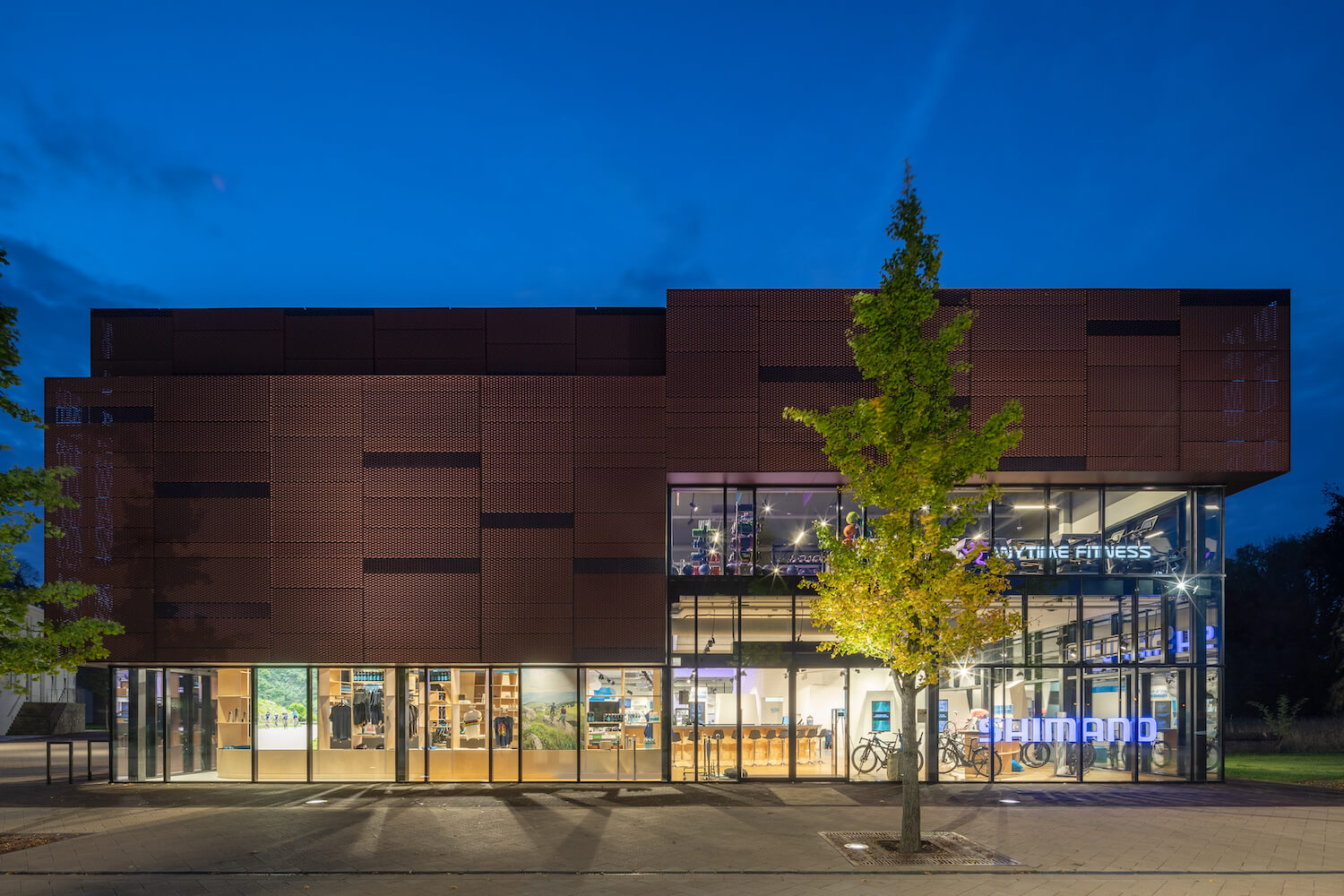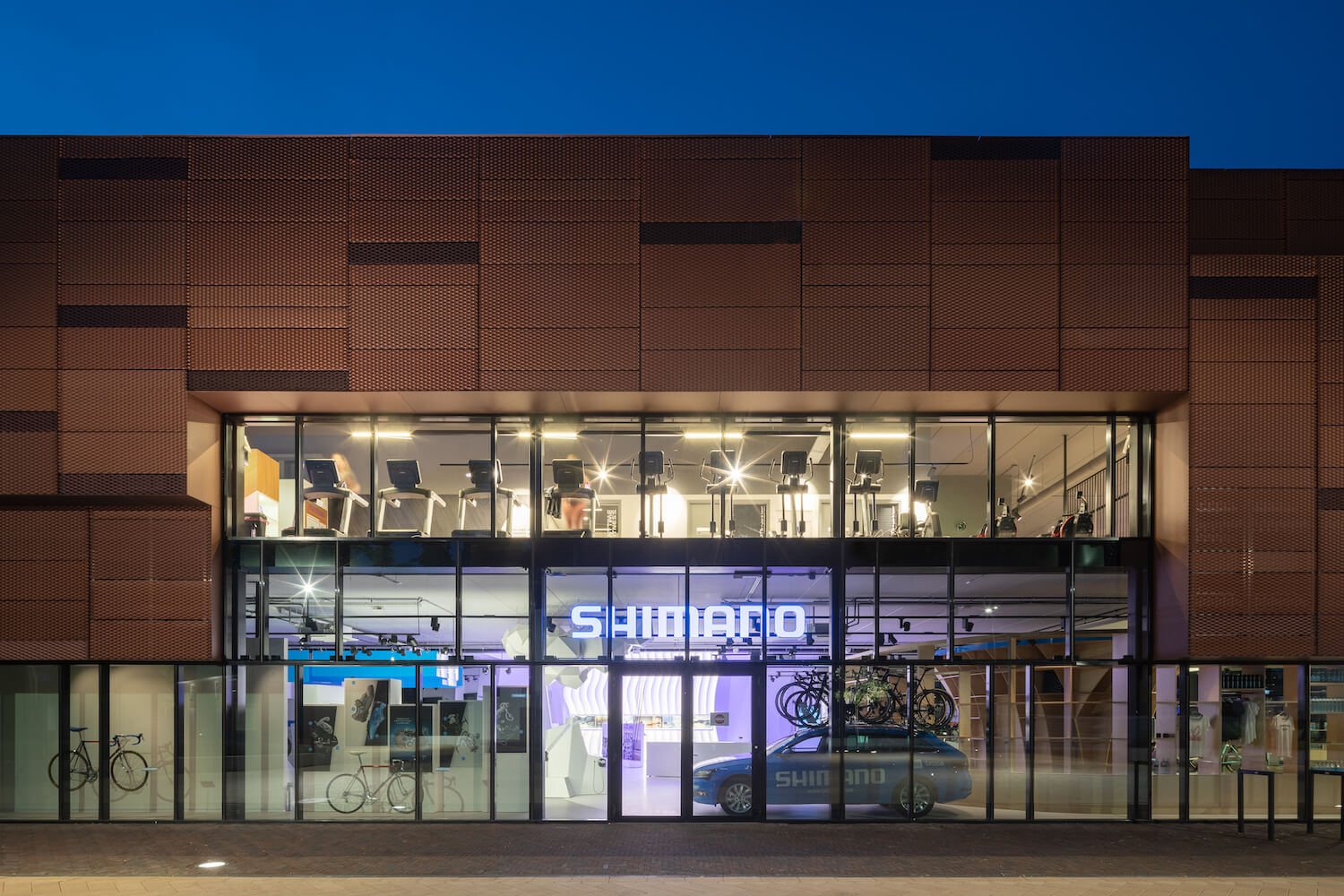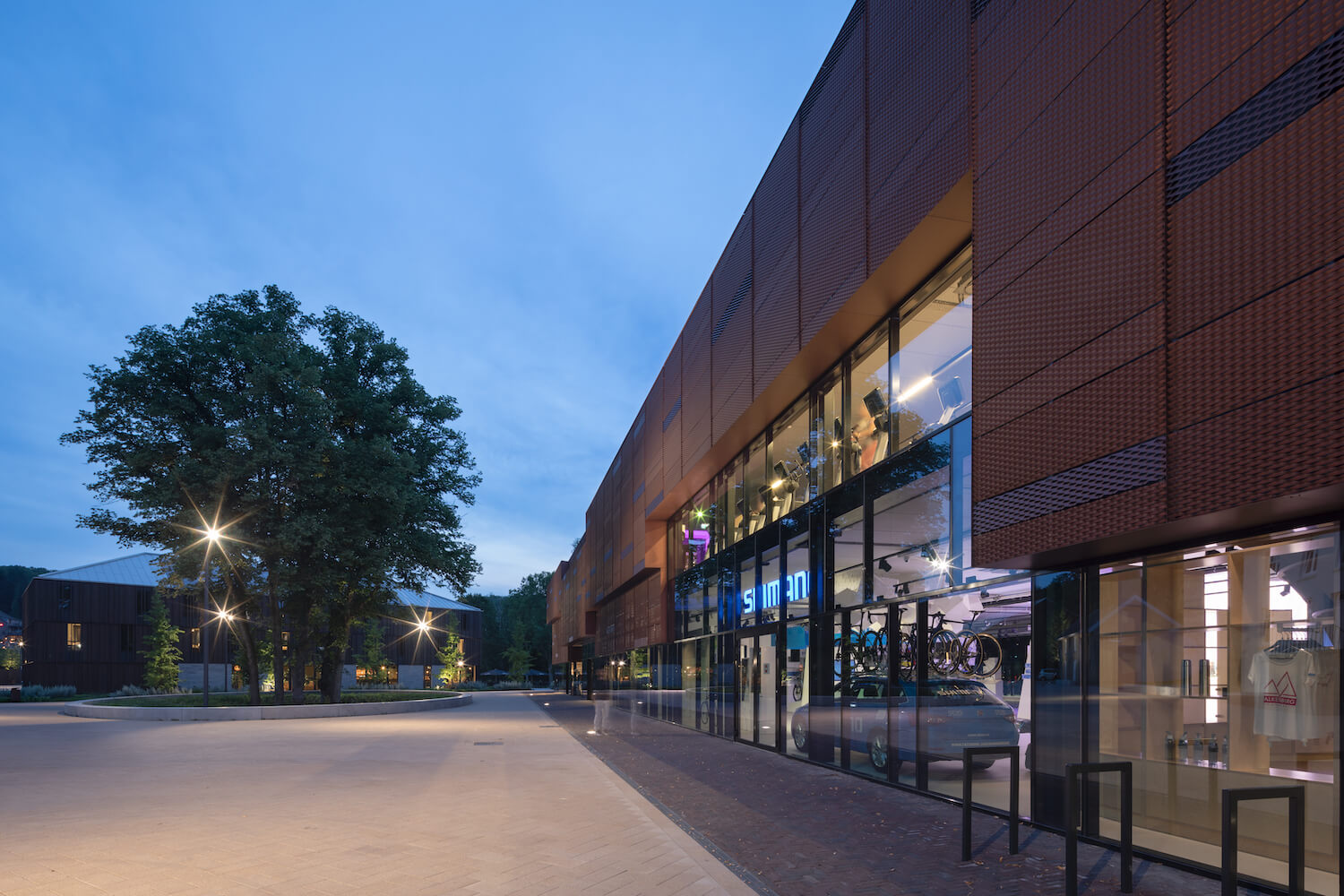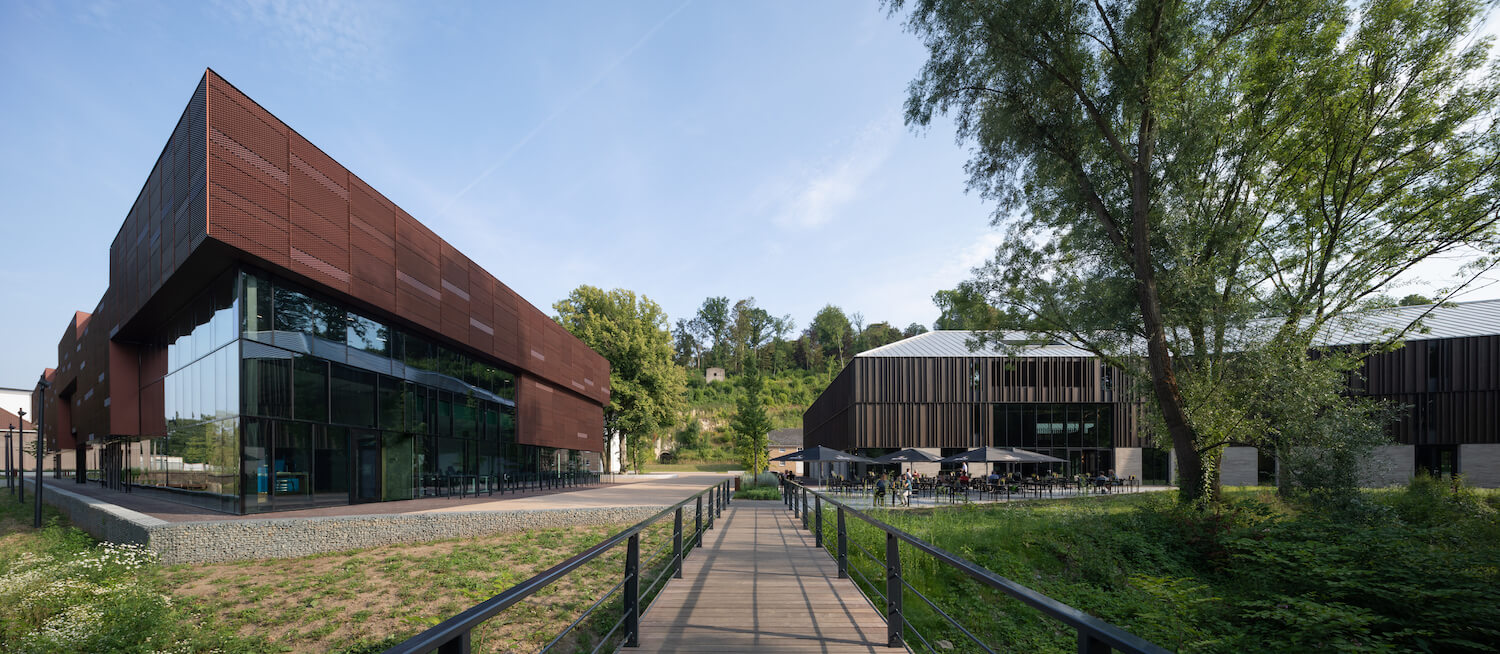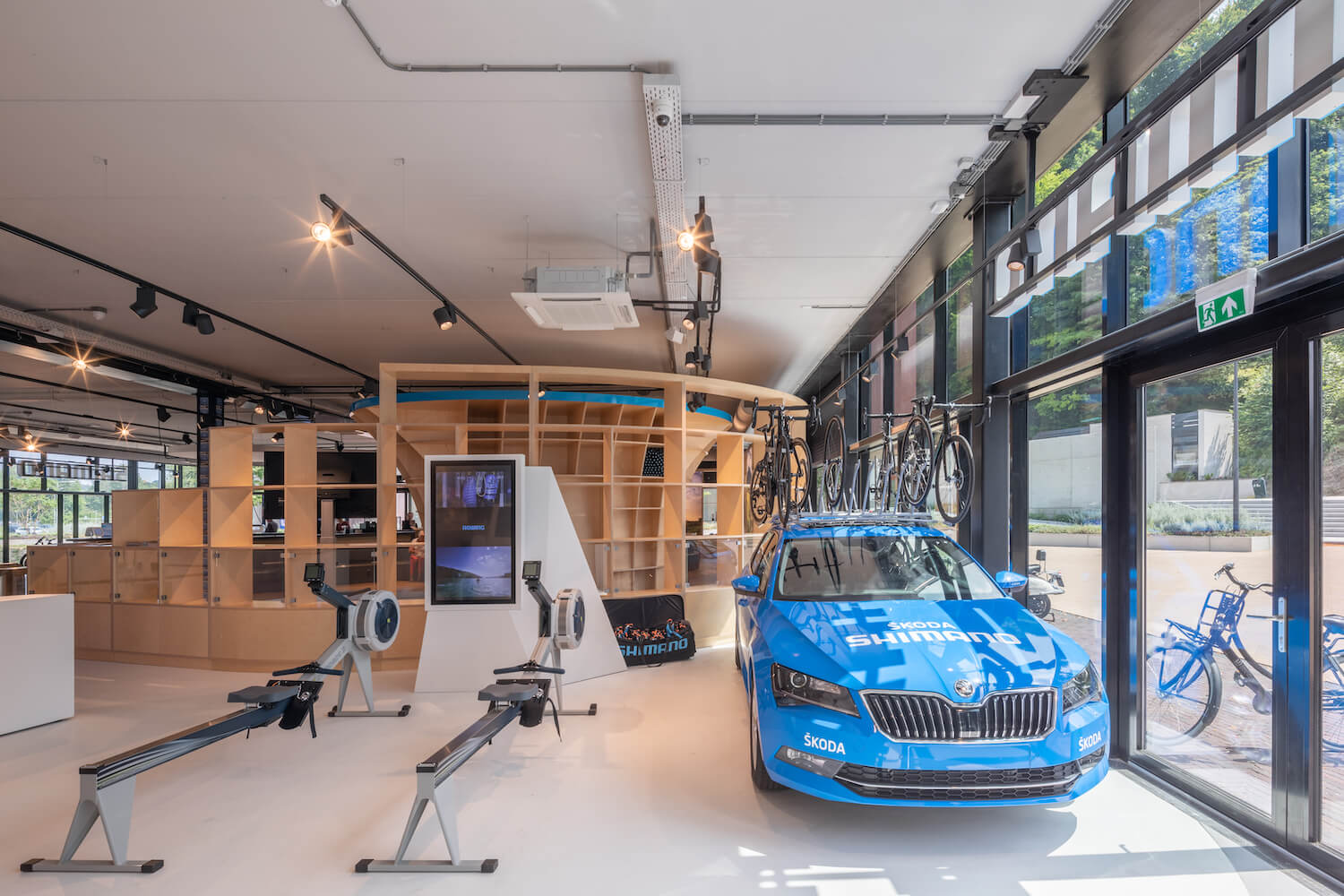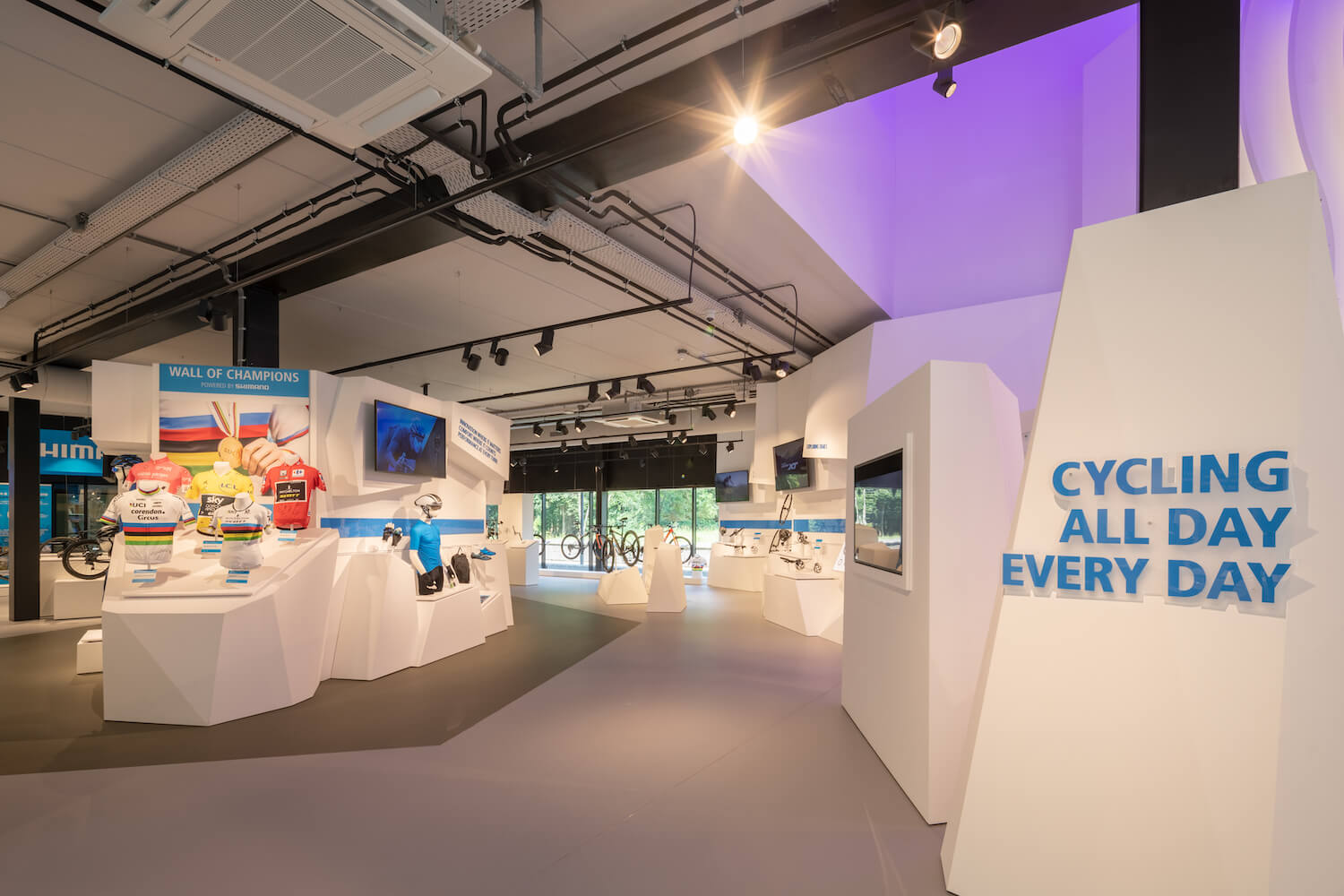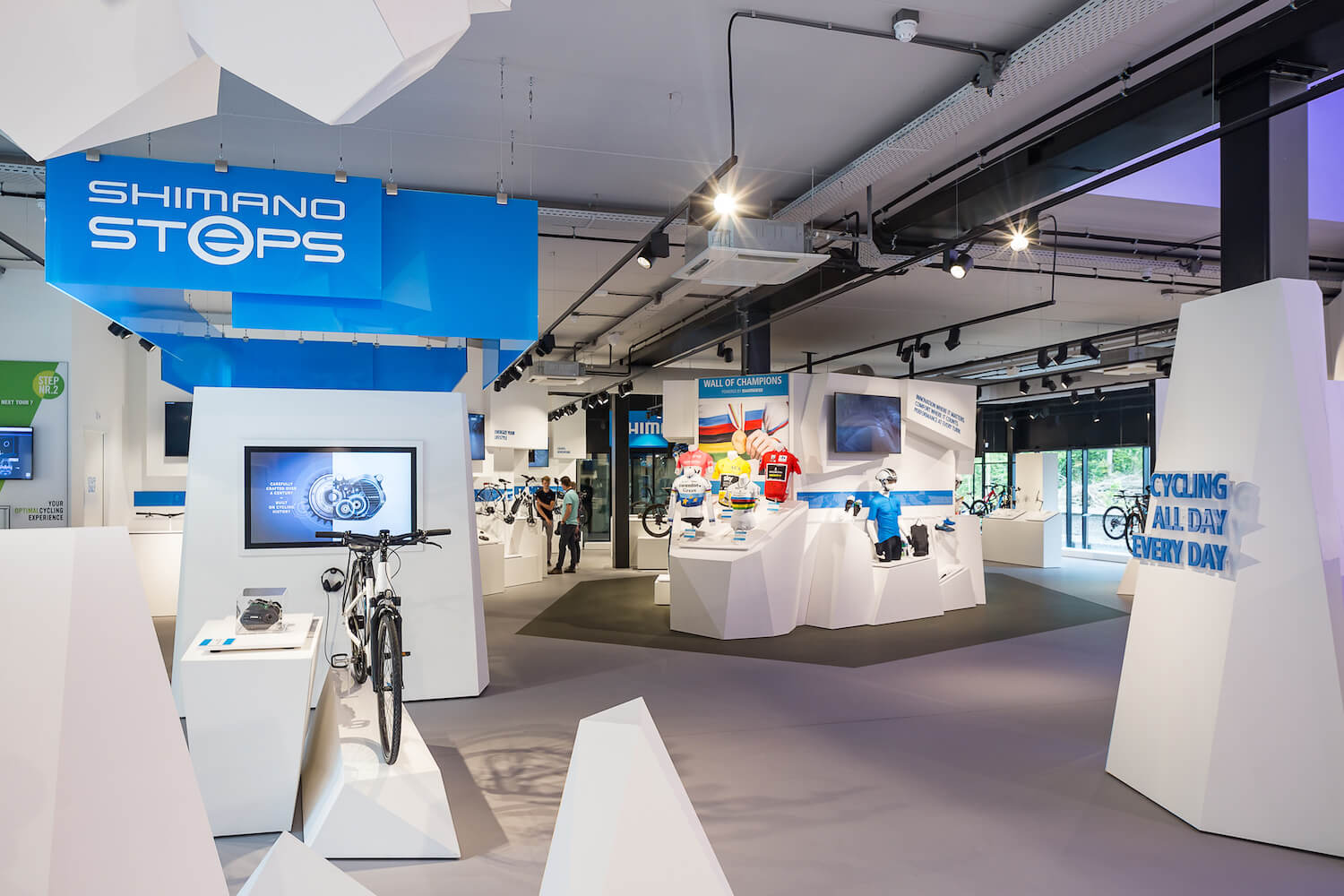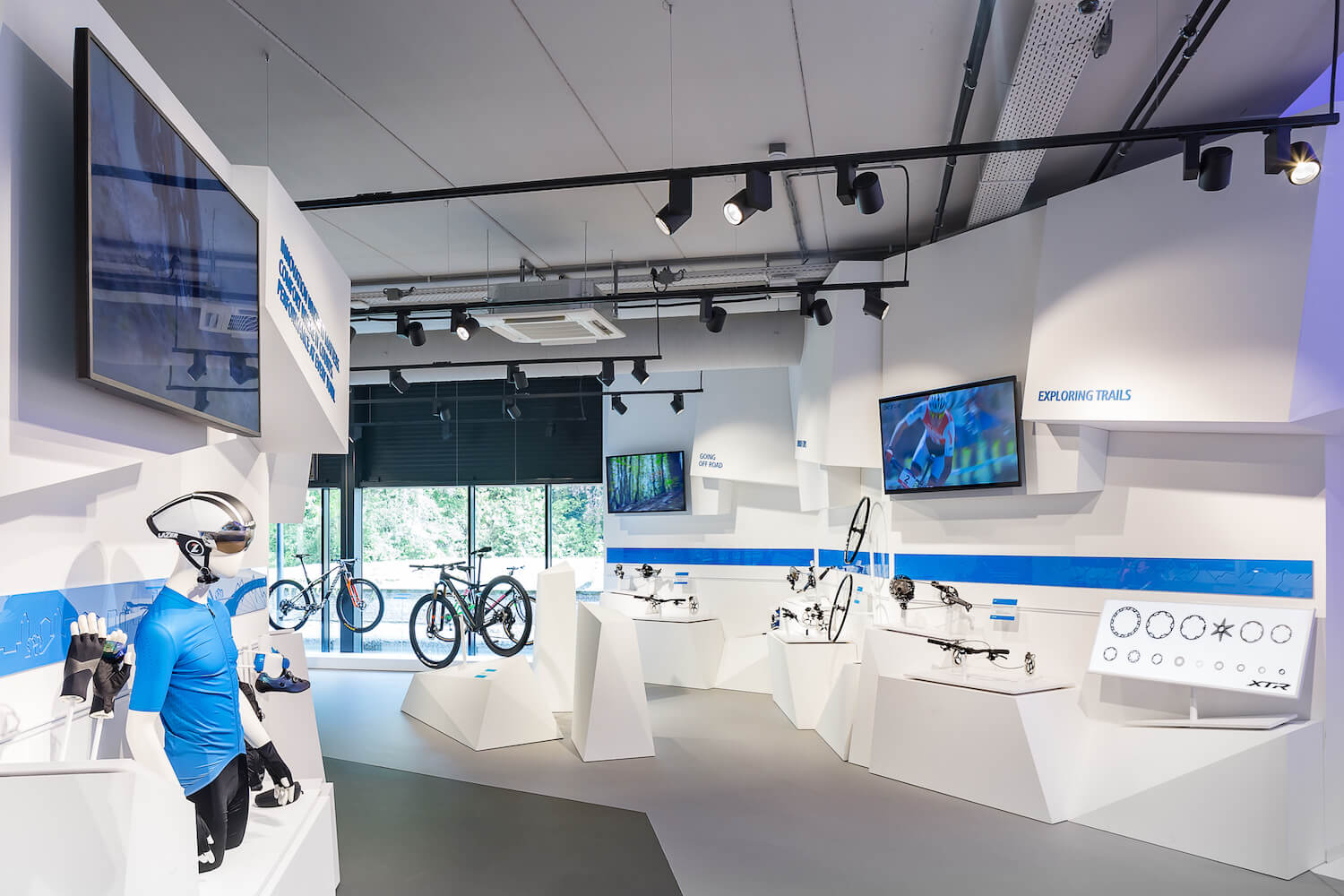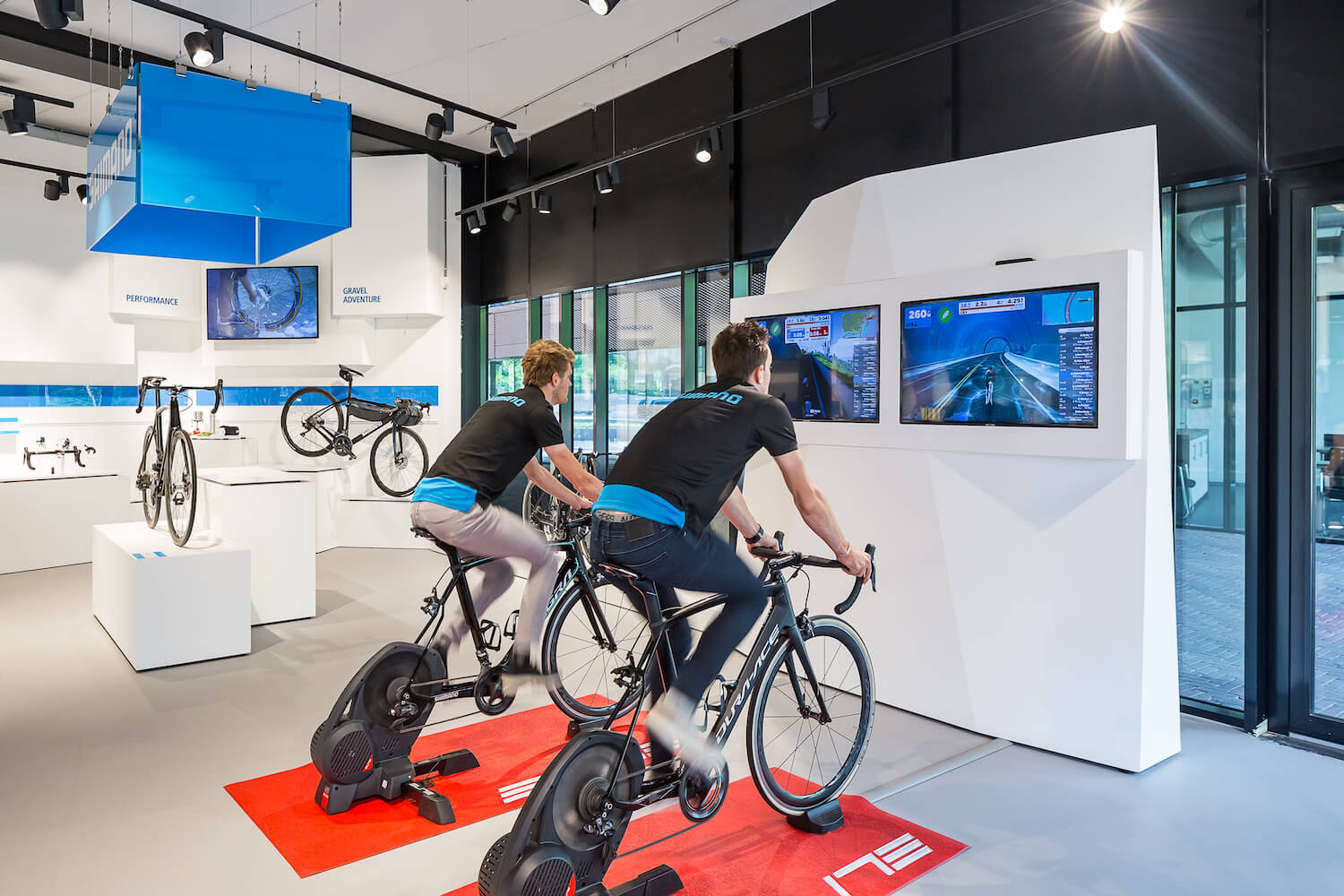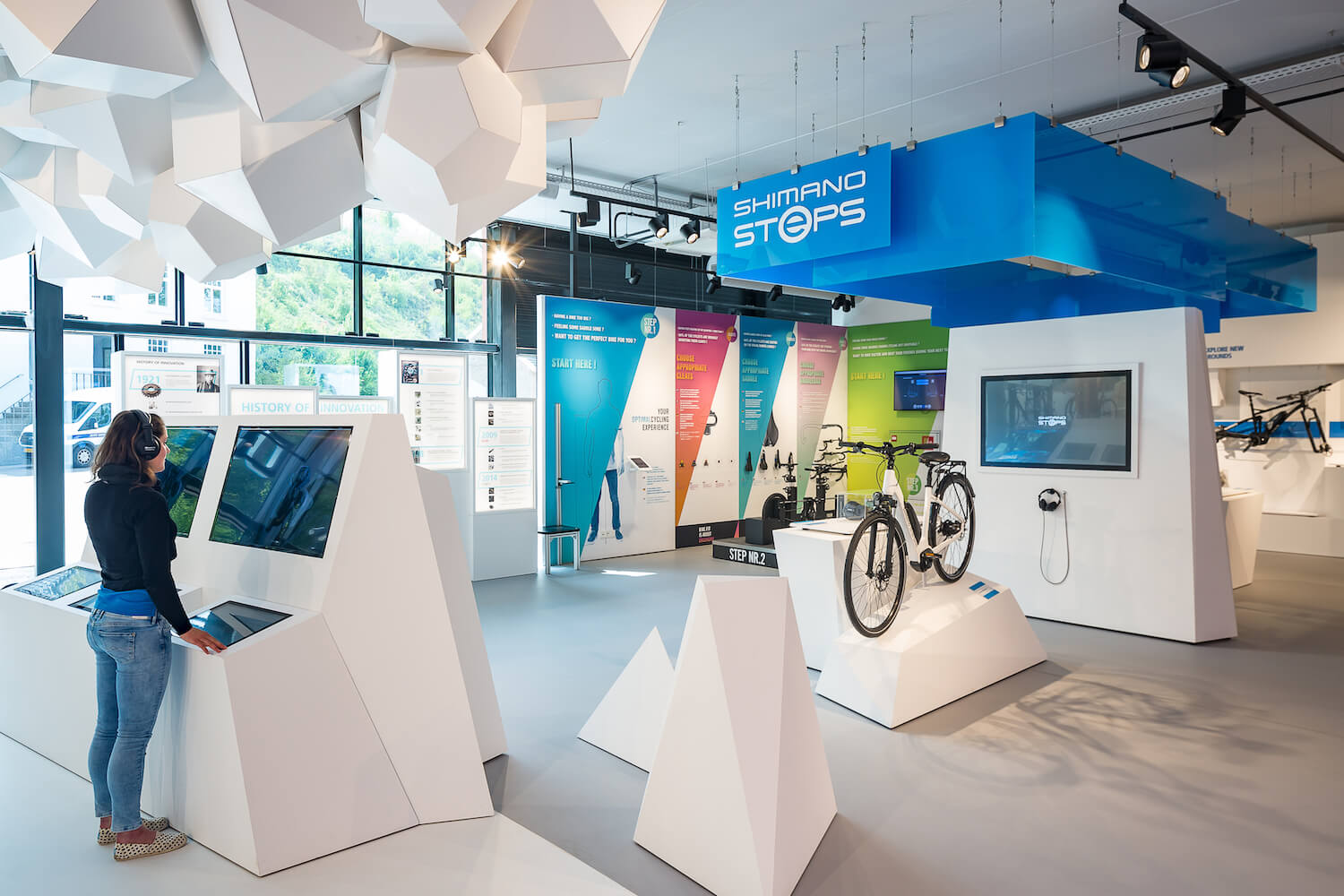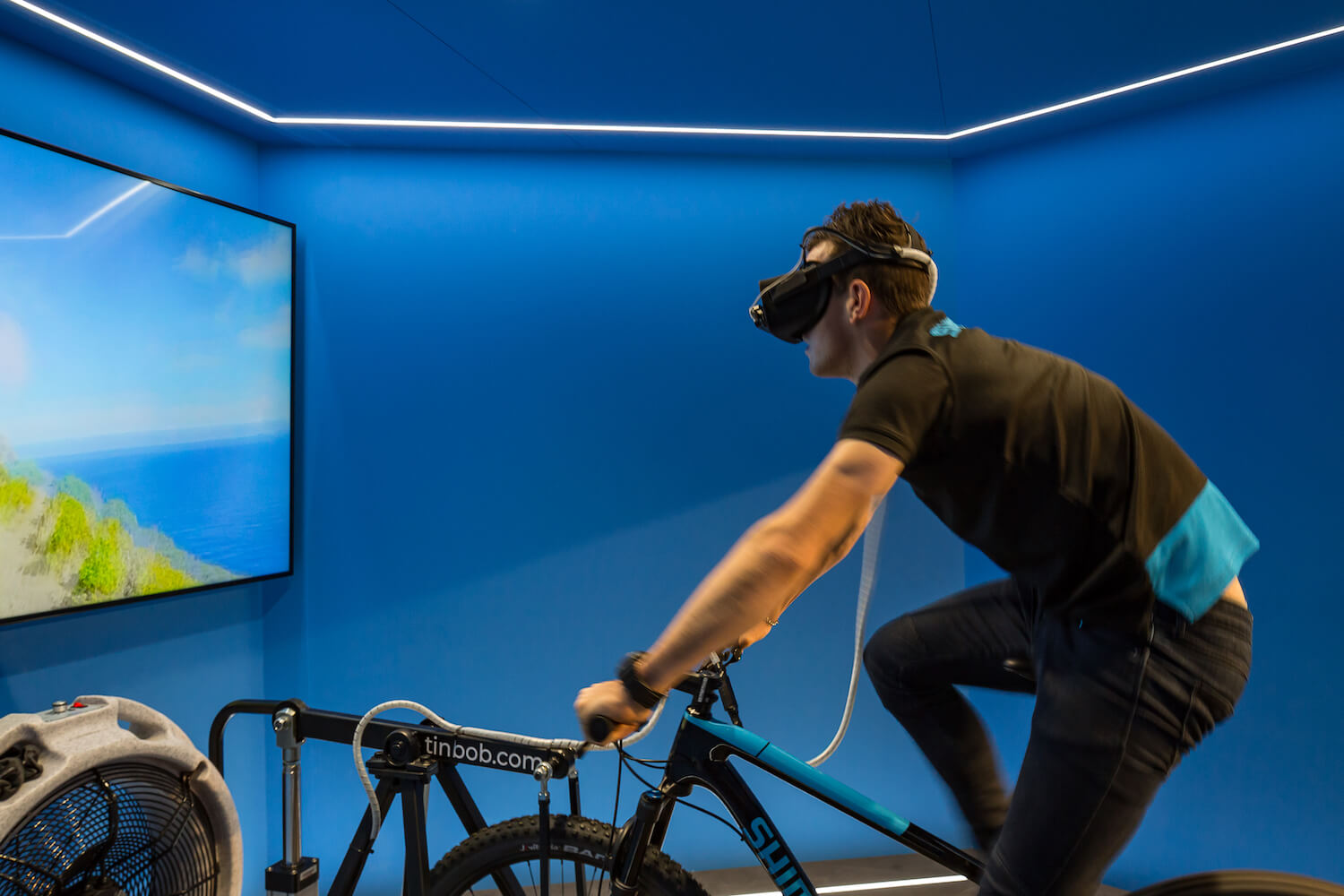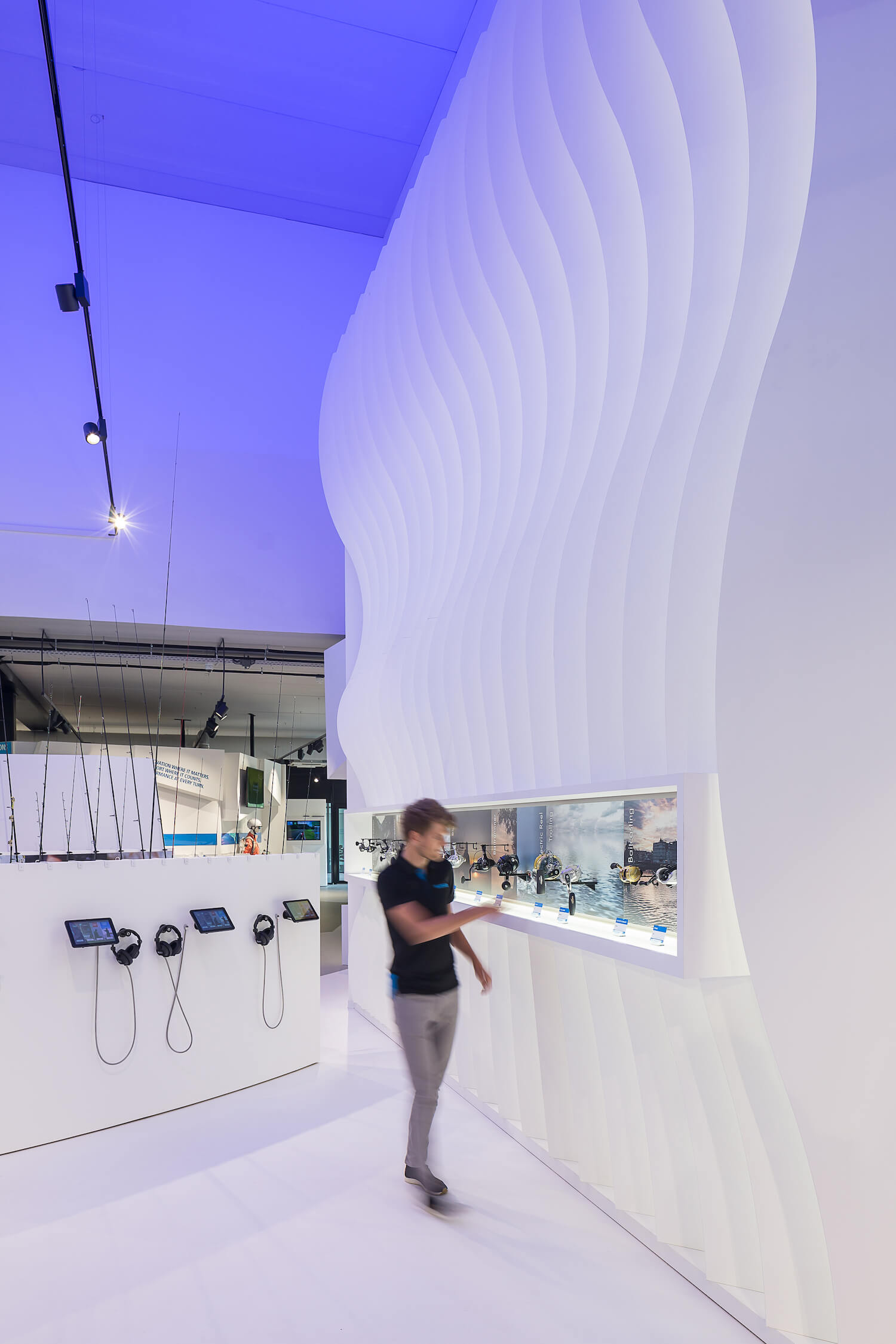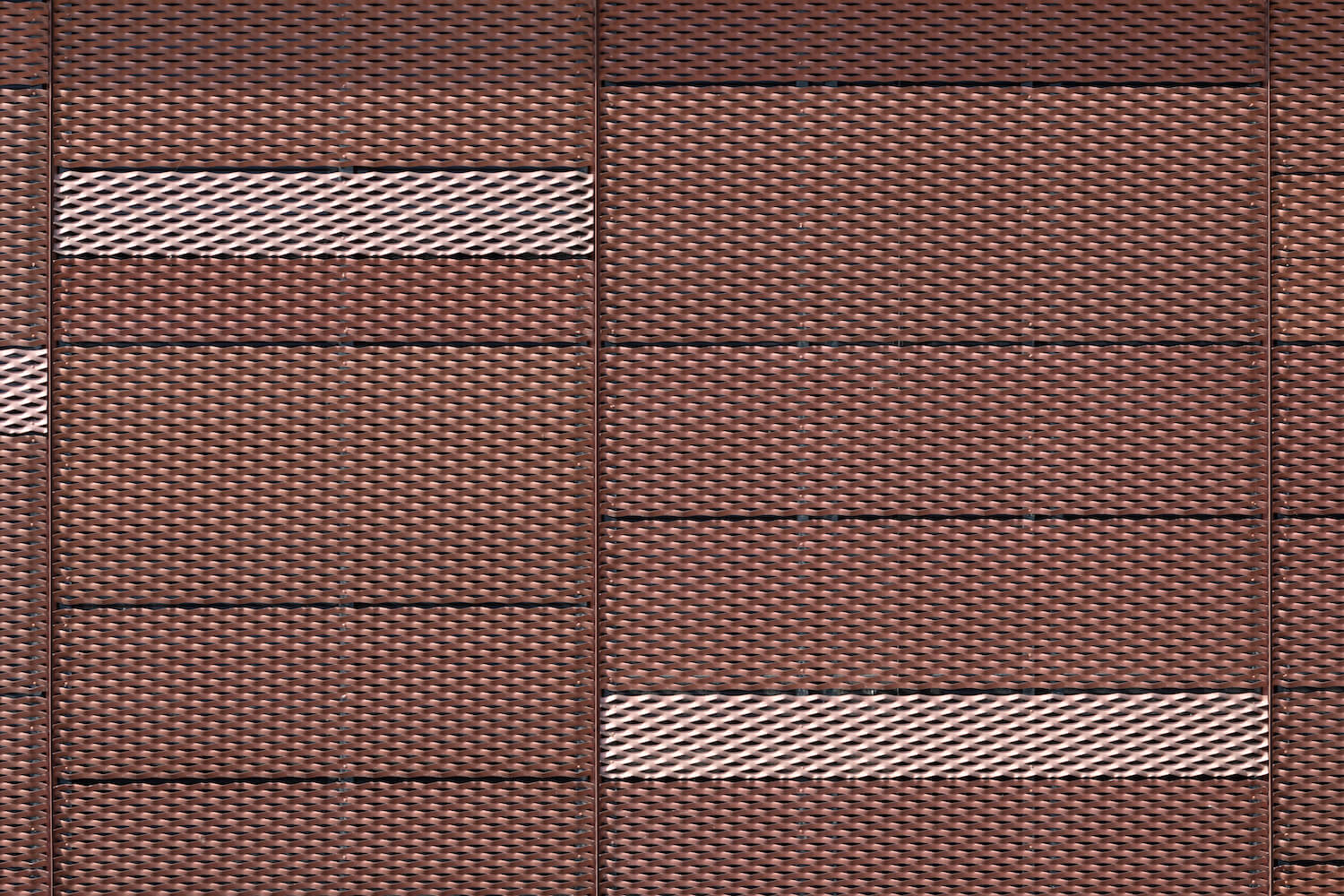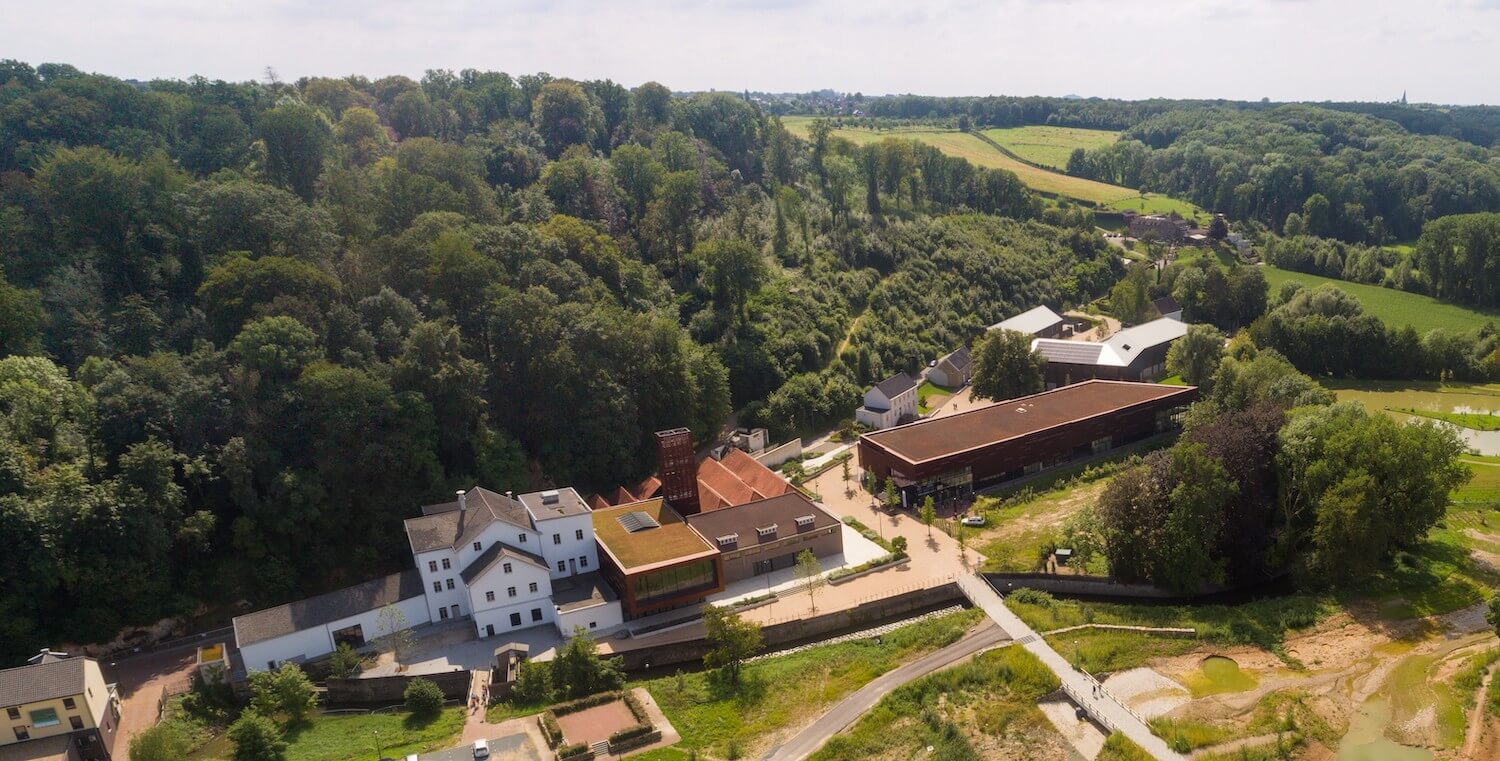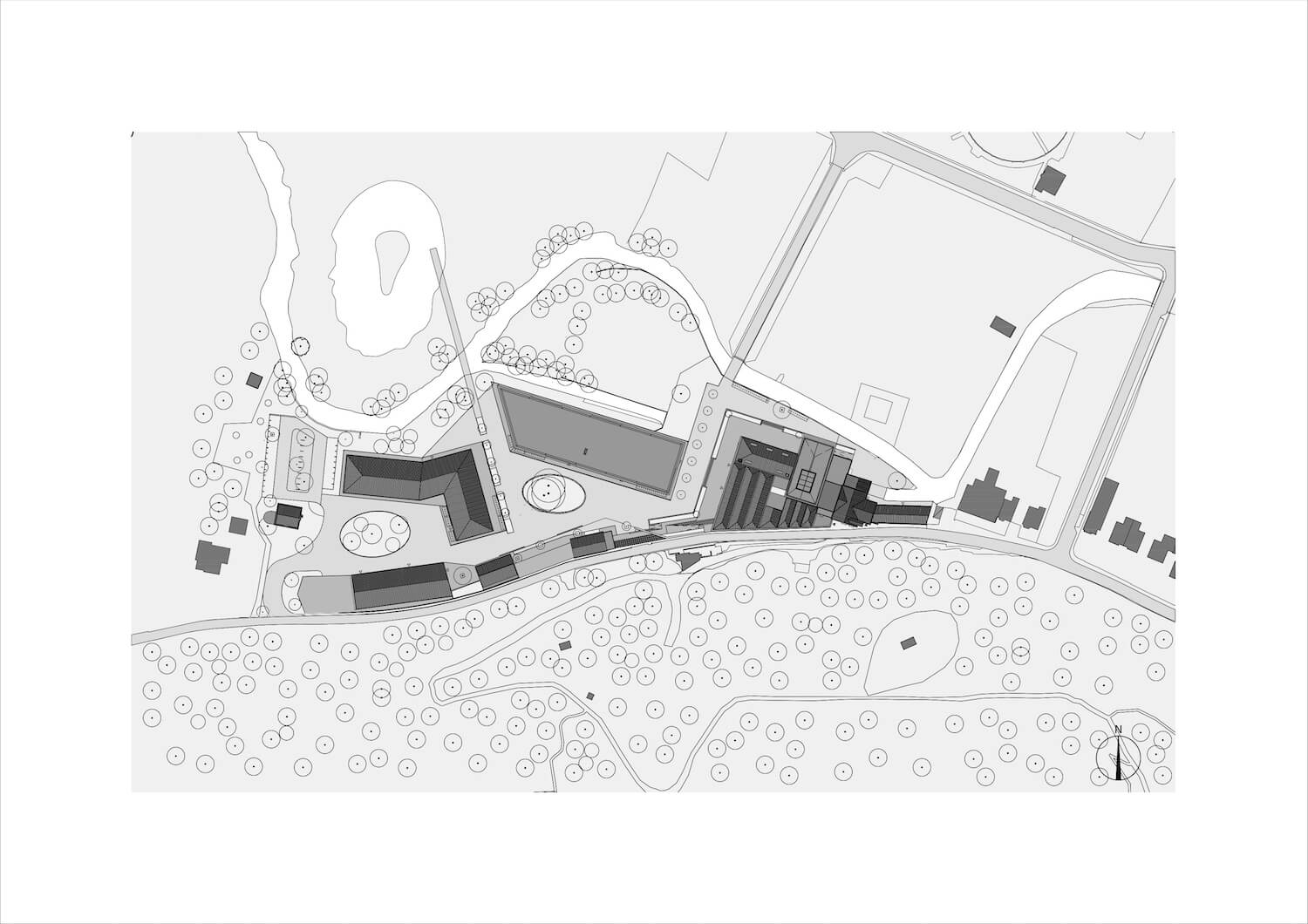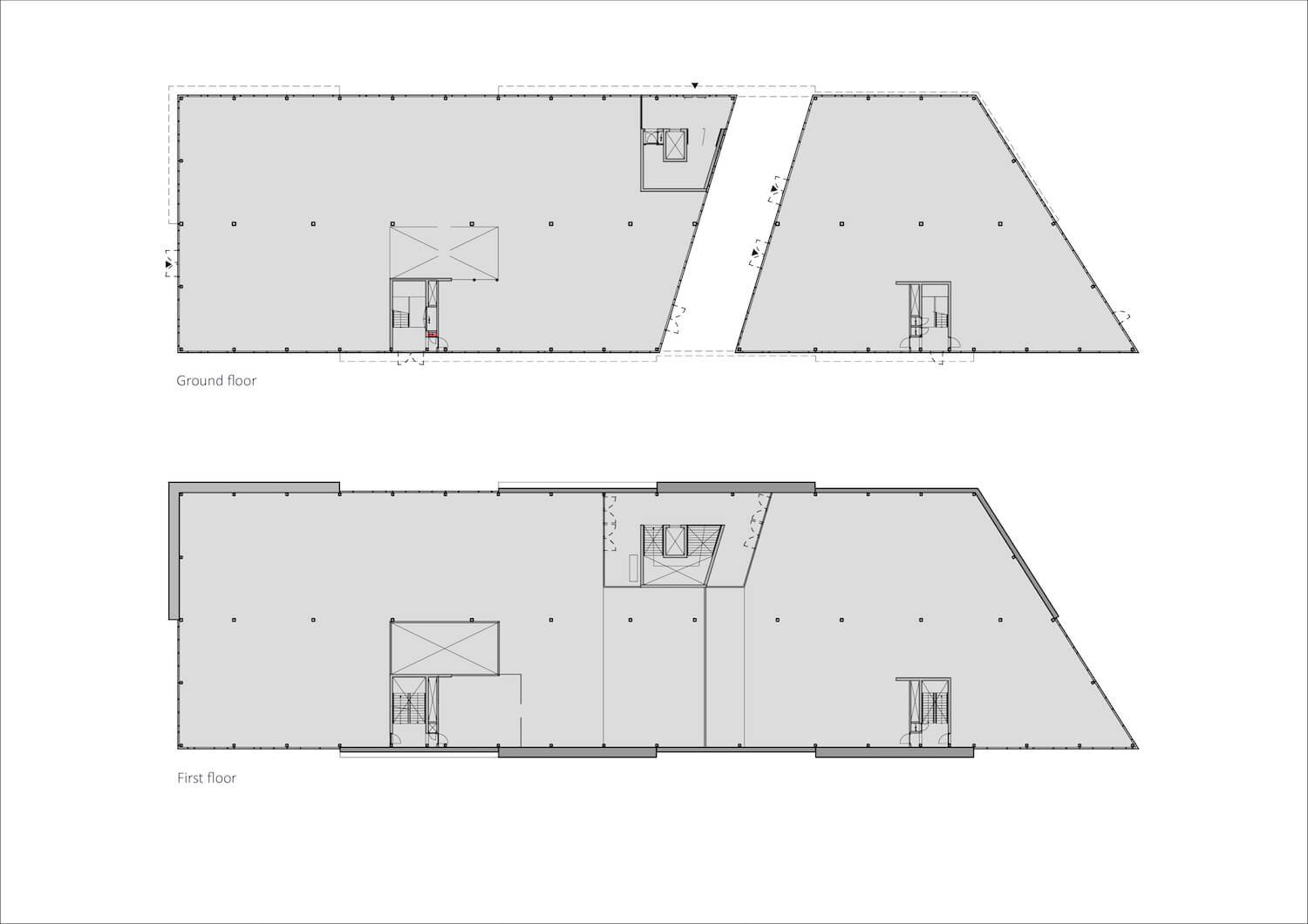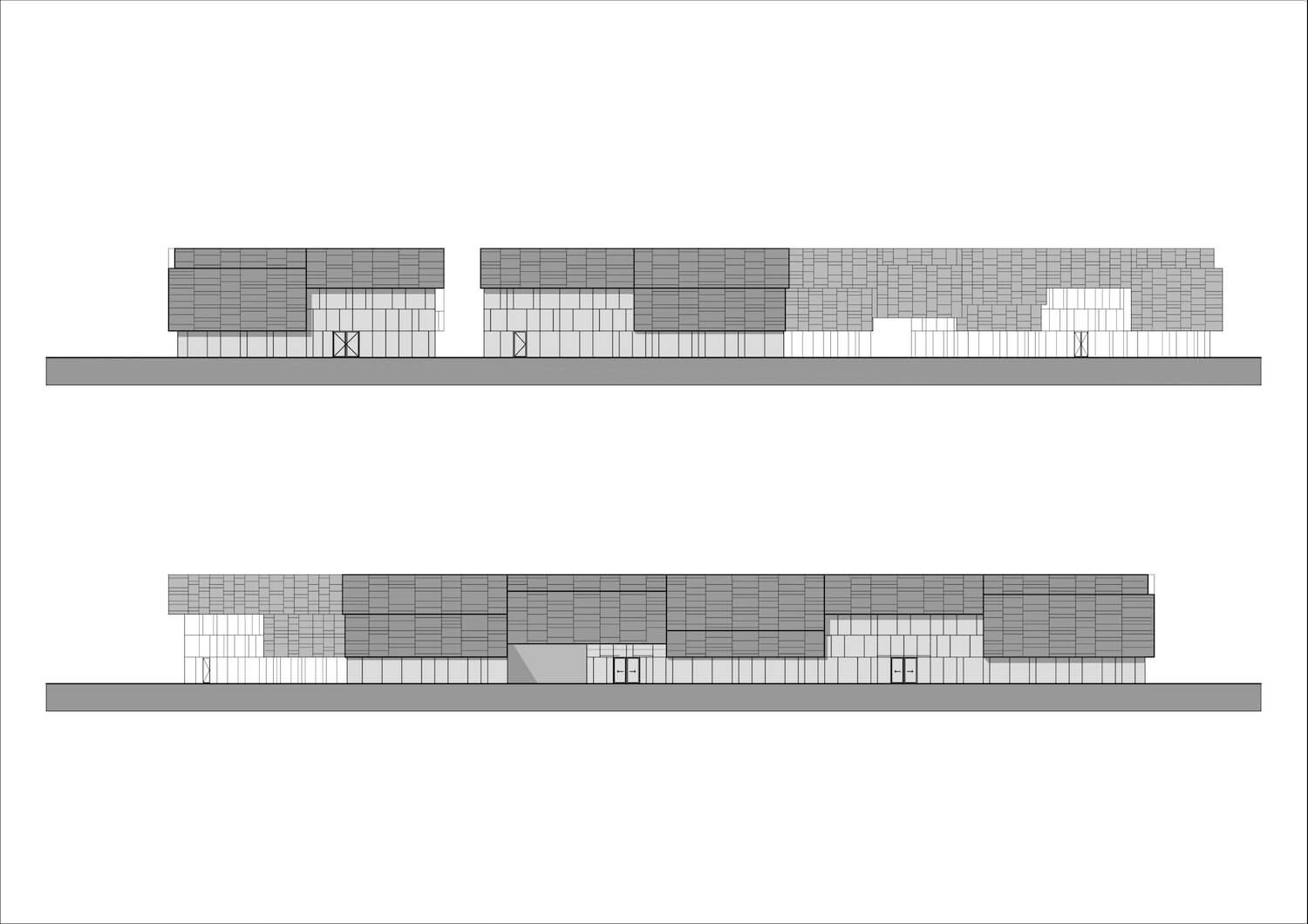 Connect with the MoederscheimMoonen Architects
---