The project is located in the Republic of Yemen in the southern side of the city of Sanaa and away from the secretariat of the capital, about 50 km. It is bordered to the east by Sanaa Taiz Street that is about 18 km away from it, surrounded by agricultural land and plateaus from all sides.
Design Concept
The idea was inspired by the nature of the rocky site and embodied around a group of rocks formed through several stages. The first stage is the stage of volcanic eruptions, and the second stage is the stage of the influence of erosion and weathering factors in the rock process. The third stage is the intervention of the human being in the formation and carving of rocks in order to benefit from them in creating a shelter for humans.
The idea has been embodied in proportion to the public character in designing and building resorts. Volcano eruption, petrification process, The effect of erosion and weathering factors.
The project consists of:
 Spa, Hotel, Chalets, Restaurant, Mall center, Administration, Multi hall, Mosque, Parking, Open spaces and game areas.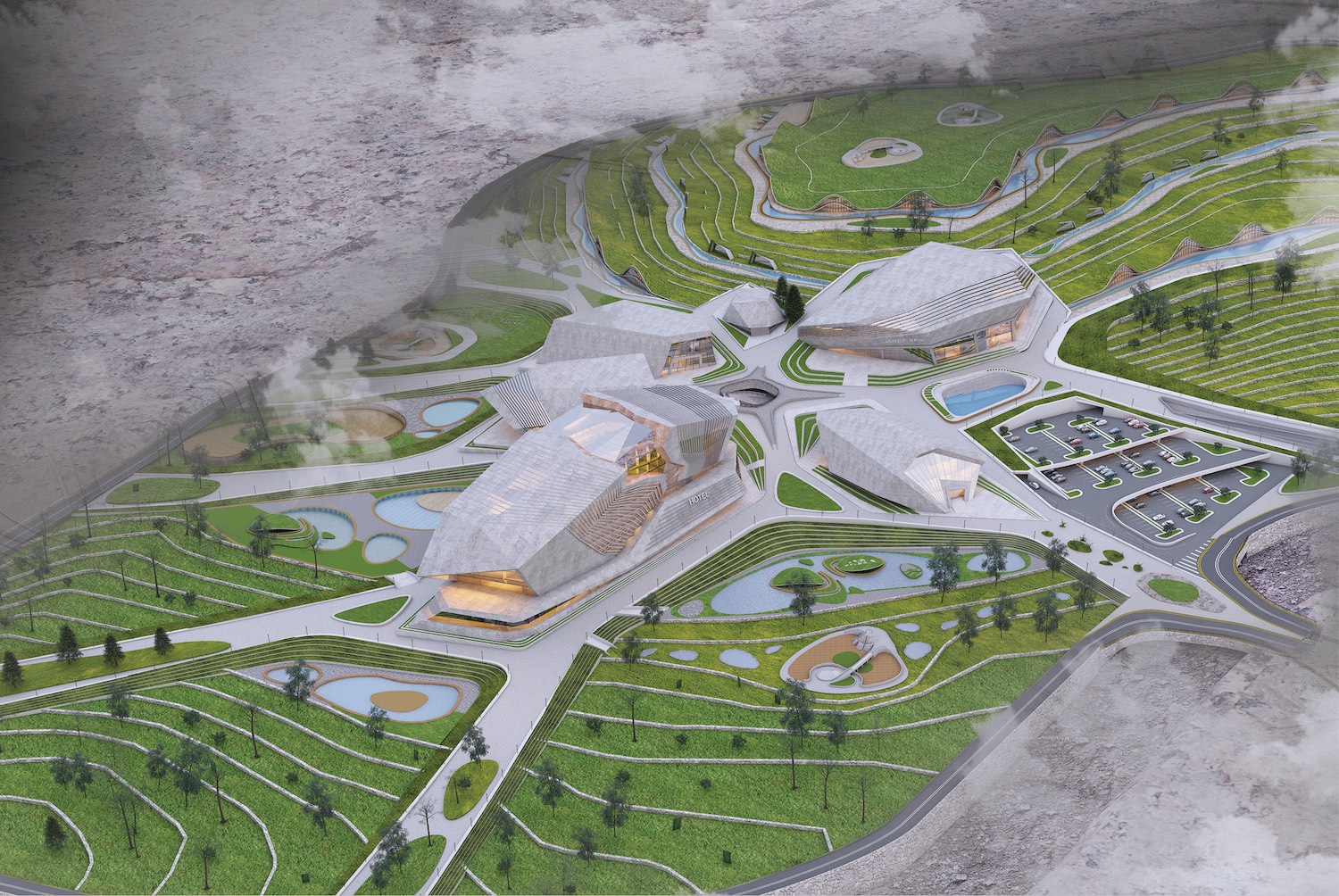 image © Mohammed Alyousofi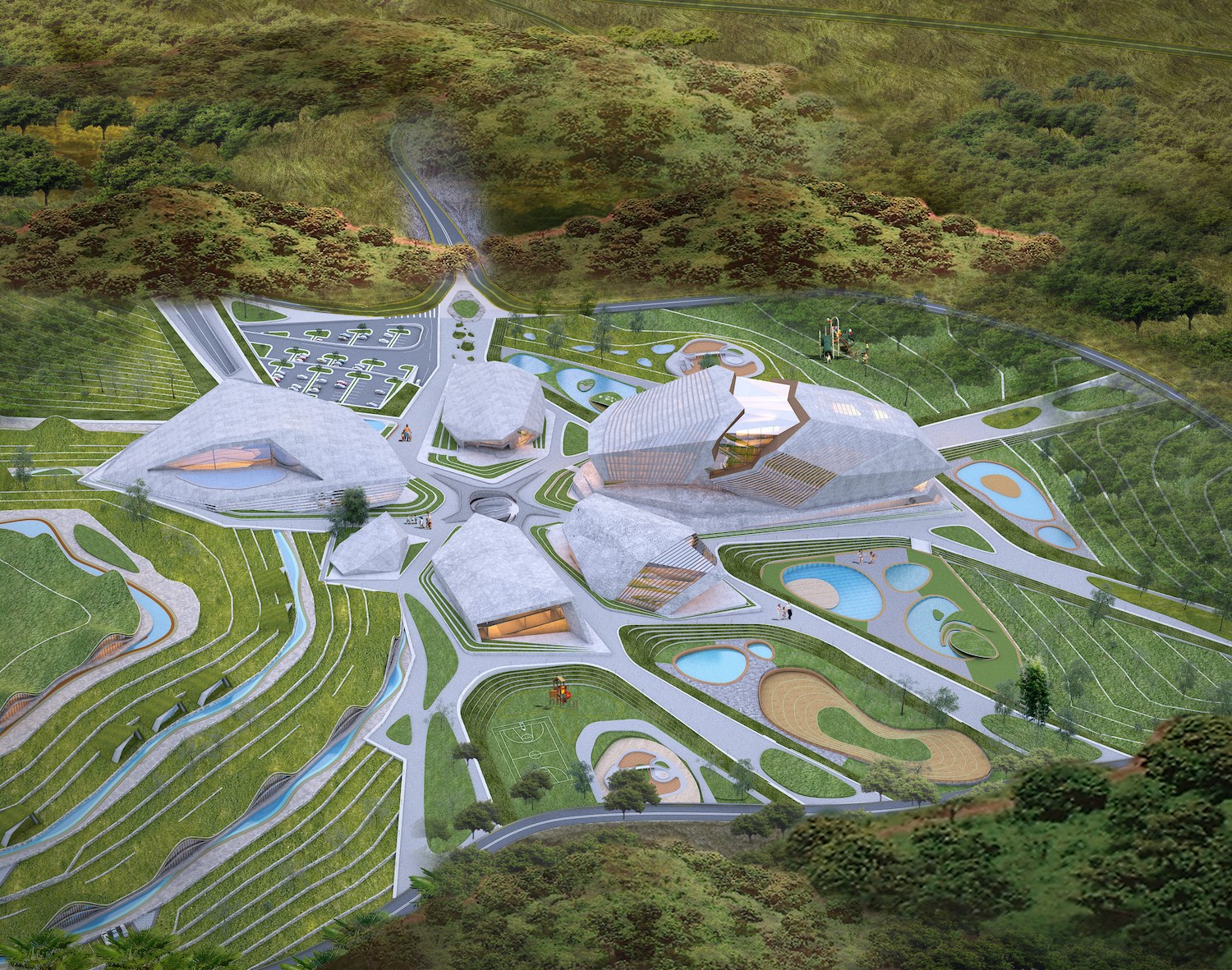 image © Mohammed Alyousofi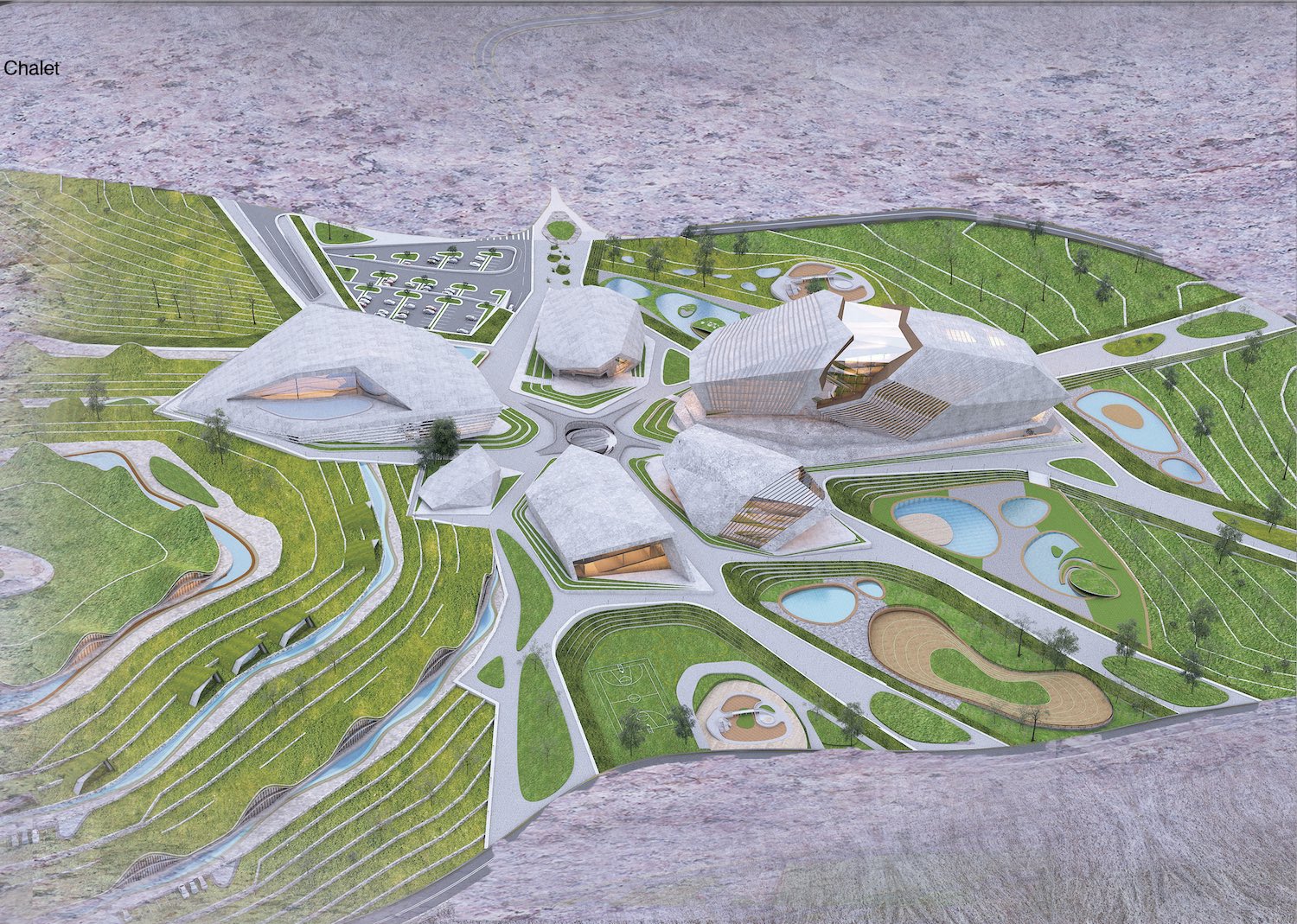 image © Mohammed Alyousofi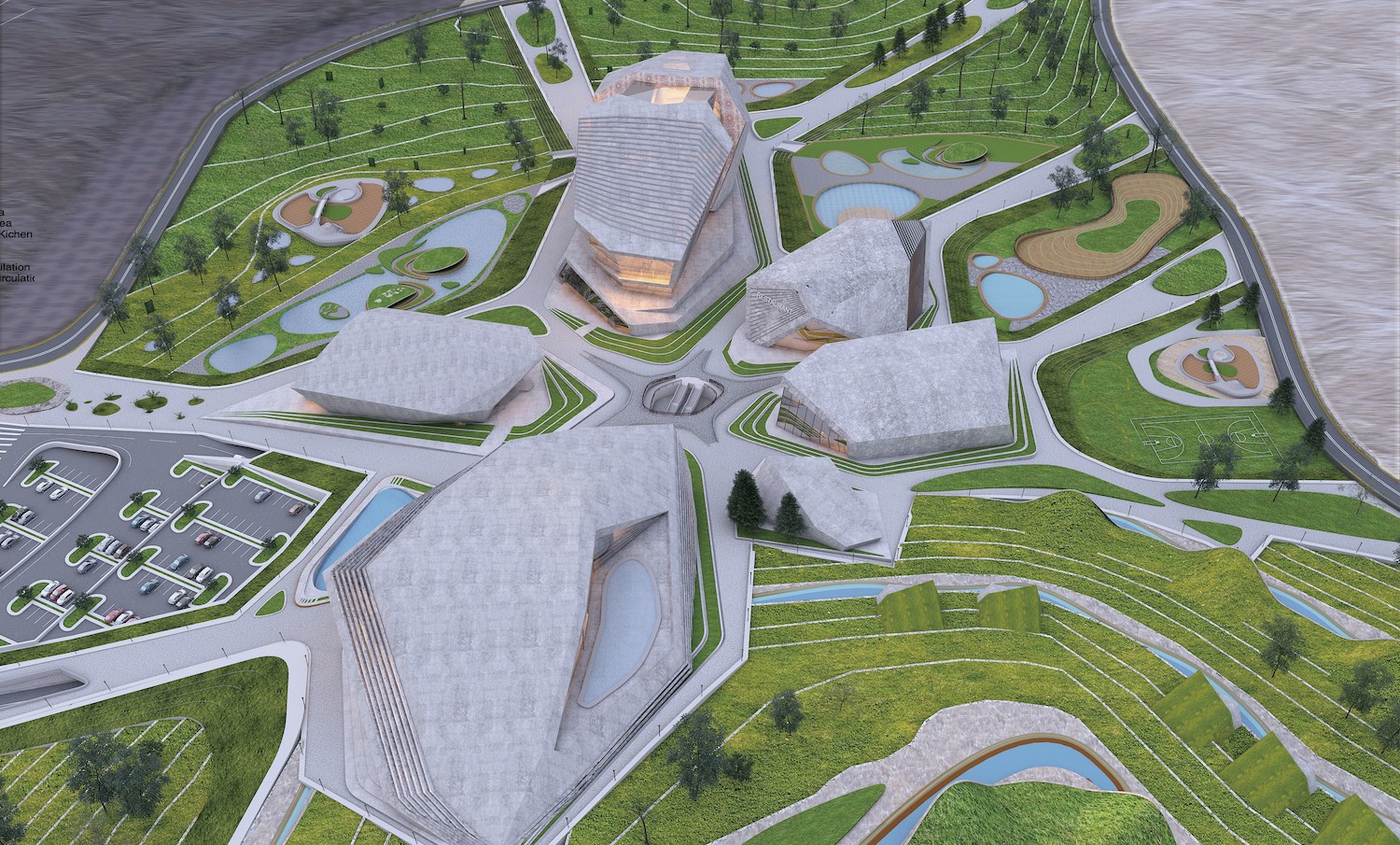 image © Mohammed Alyousofi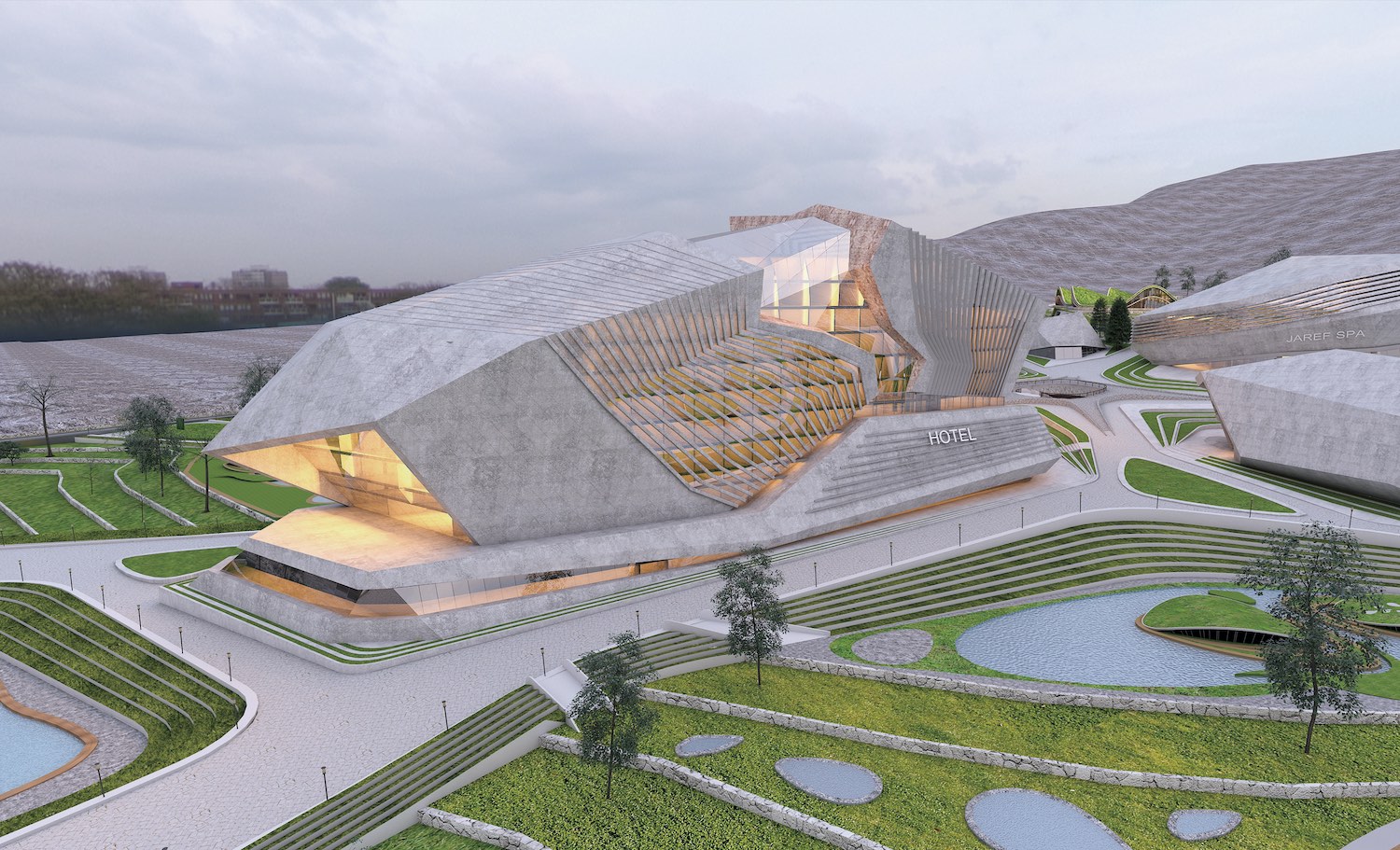 image © Mohammed Alyousofi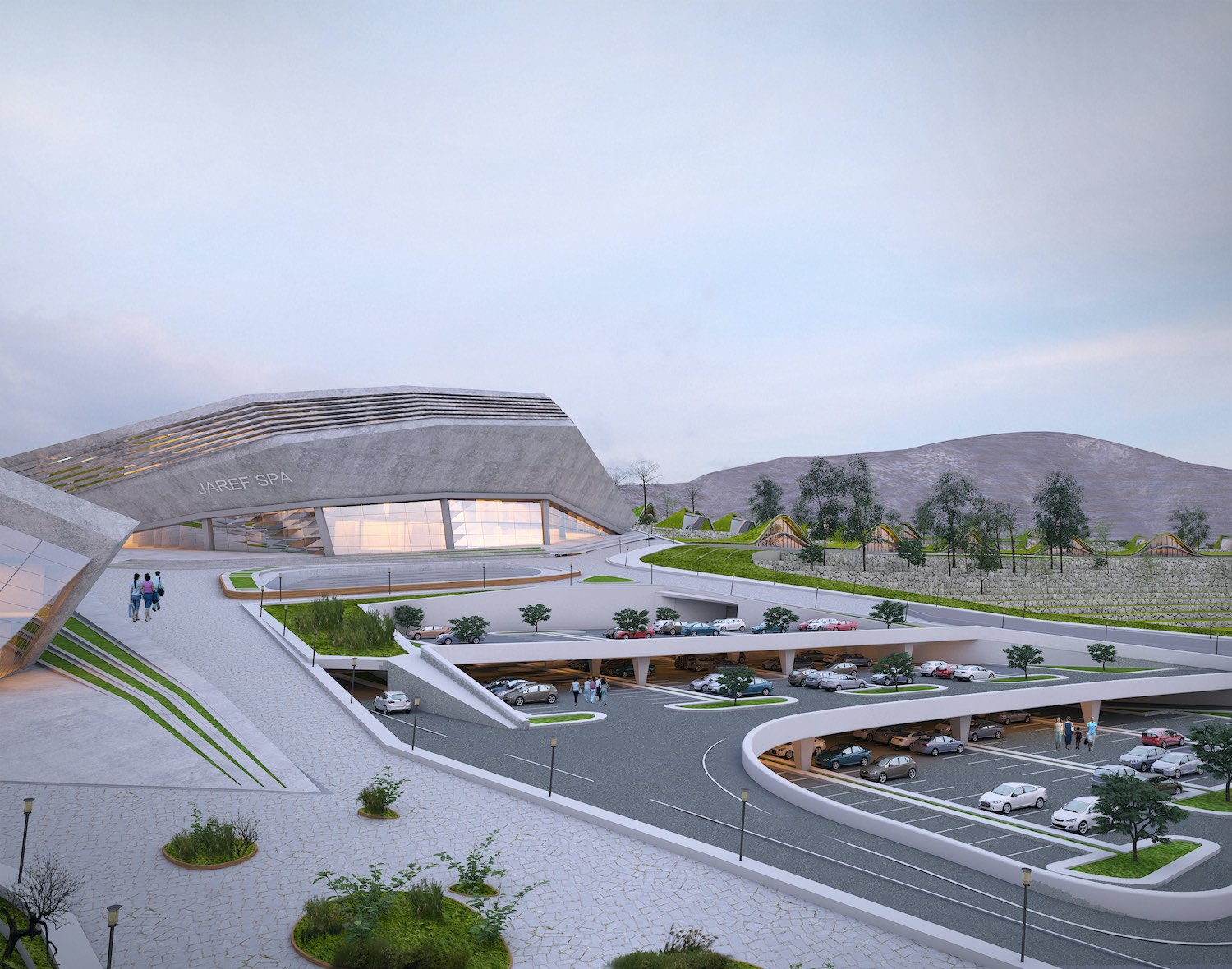 image © Mohammed Alyousofi

image © Mohammed Alyousofi

image © Mohammed Alyousofi

image © Mohammed Alyousofi

image © Mohammed Alyousofi

image © Mohammed Alyousofi

image © Mohammed Alyousofi

image © Mohammed Alyousofi

image © Mohammed Alyousofi

image © Mohammed Alyousofi
image © Mohammed Alyousofi

image © Mohammed Alyousofi

image © Mohammed Alyousofi
---