The Iran-based architectural studio Special Space Studio has completed ''Mosha Twin Villa'' in 2017, that situated in Mosha a village in Tarrud Rural District, in the Central District of Damavand County, Tehran Province, Iran.
Architect's statement: Inspiration from vernacular architecture concepts is always a challenge for architectures. We believe that shouldn't see this from formal perspective and in this project, we seek to apply Iranian vernacular architecture's taste in modern space.
On the other hand, the client's order is about designing two villas in one site. By designing a common yard and enclosing stairs which is combined with site energy, different stages in different levels was created. This leads us to a variety of open, semi open, private and public spaces that affects the interior spaces. This special consideration of site, caused a coexistence, companion and neighborhood of two villas.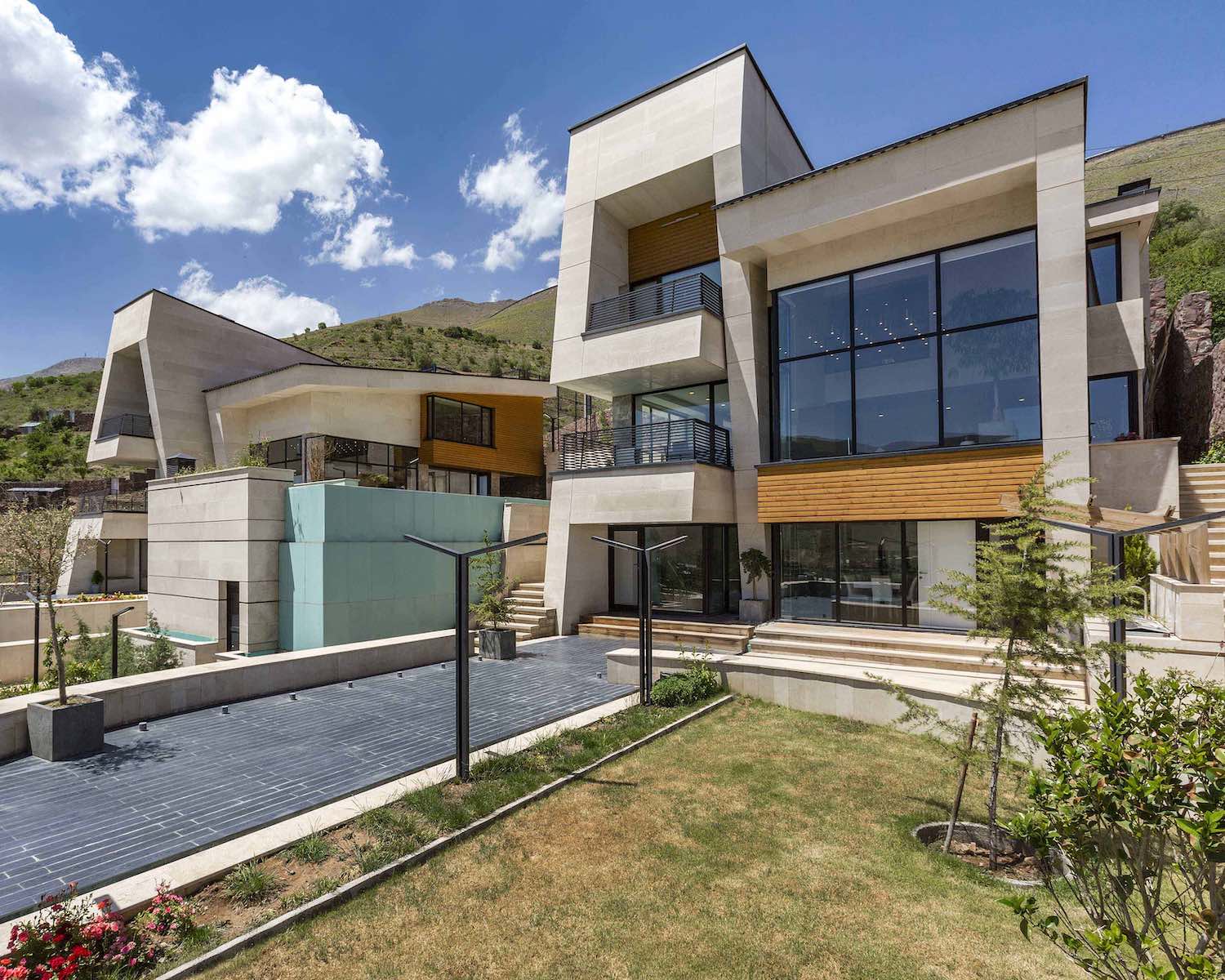 image © Parham Taghioff
Project is about design of two villas in a site with area of 2000 sq.m. And 40% slope. The important point in beginning of design is about locating zones on site and according to client order, the site was divided into 3 parts and the middle part is common area between two villas. In this area, we placed pool volume as a valuable element and two stairs that are backbones of design and dividers of each villa's border. These stairs connect the lowest level of site to the highest level.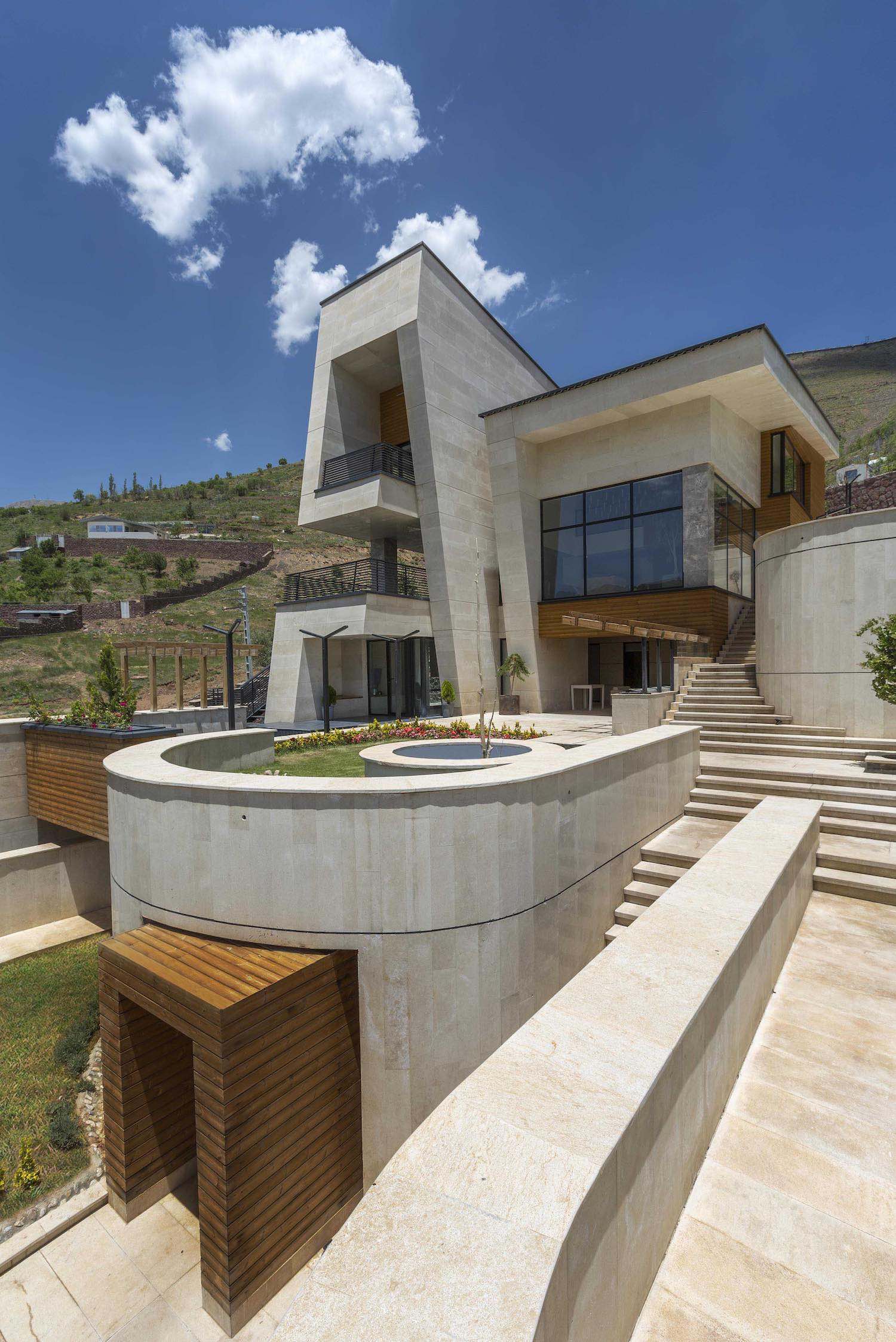 image © Parham Taghioff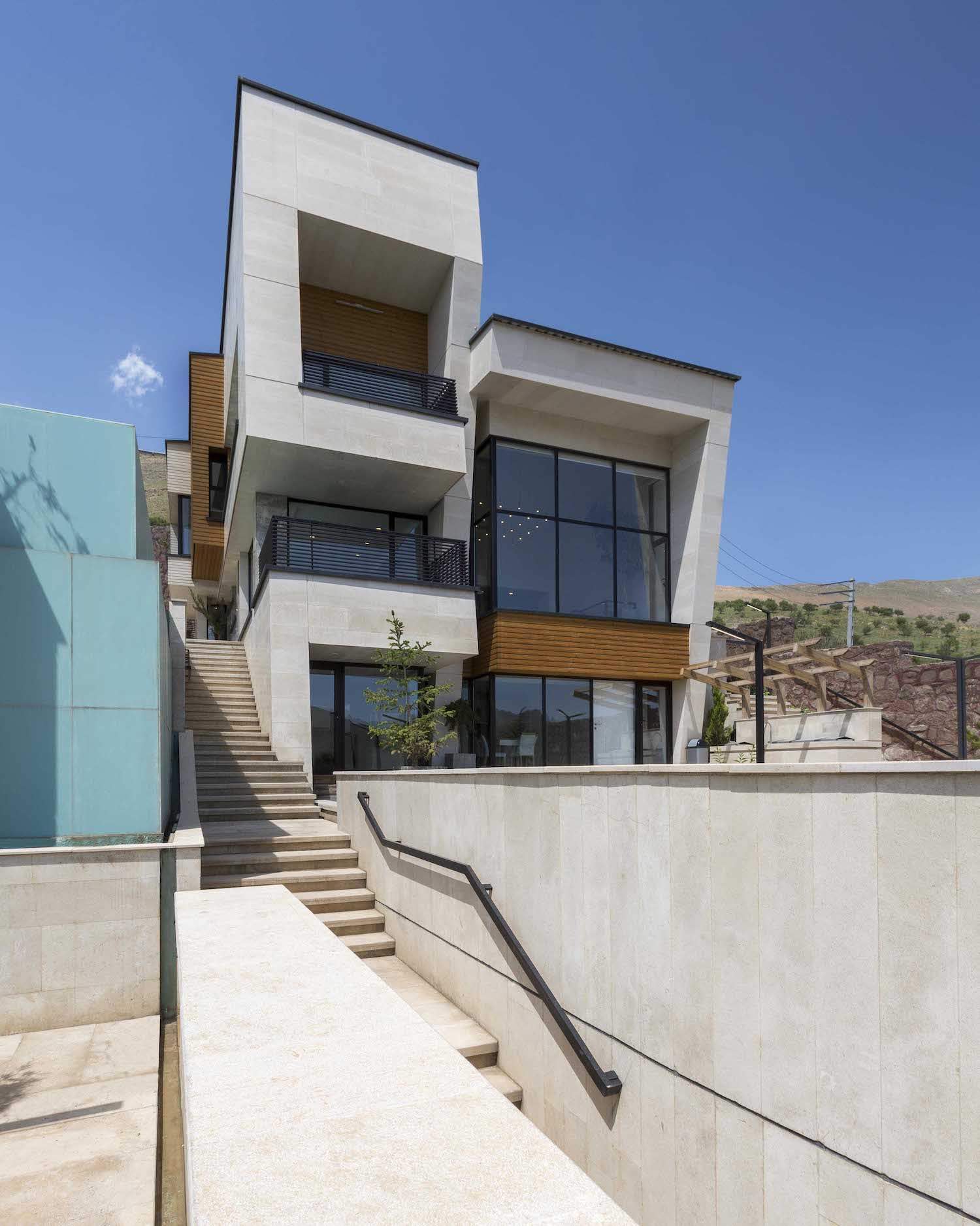 image © Parham Taghioff
In the left and right side, we placed two villas so that they embrace the yard and stairs. Their public zones are facing to the common yard and private zones to site. According to this zoning, three levels of each block was created. Site stairs come to the landings in each level and lead to yards in front of openings.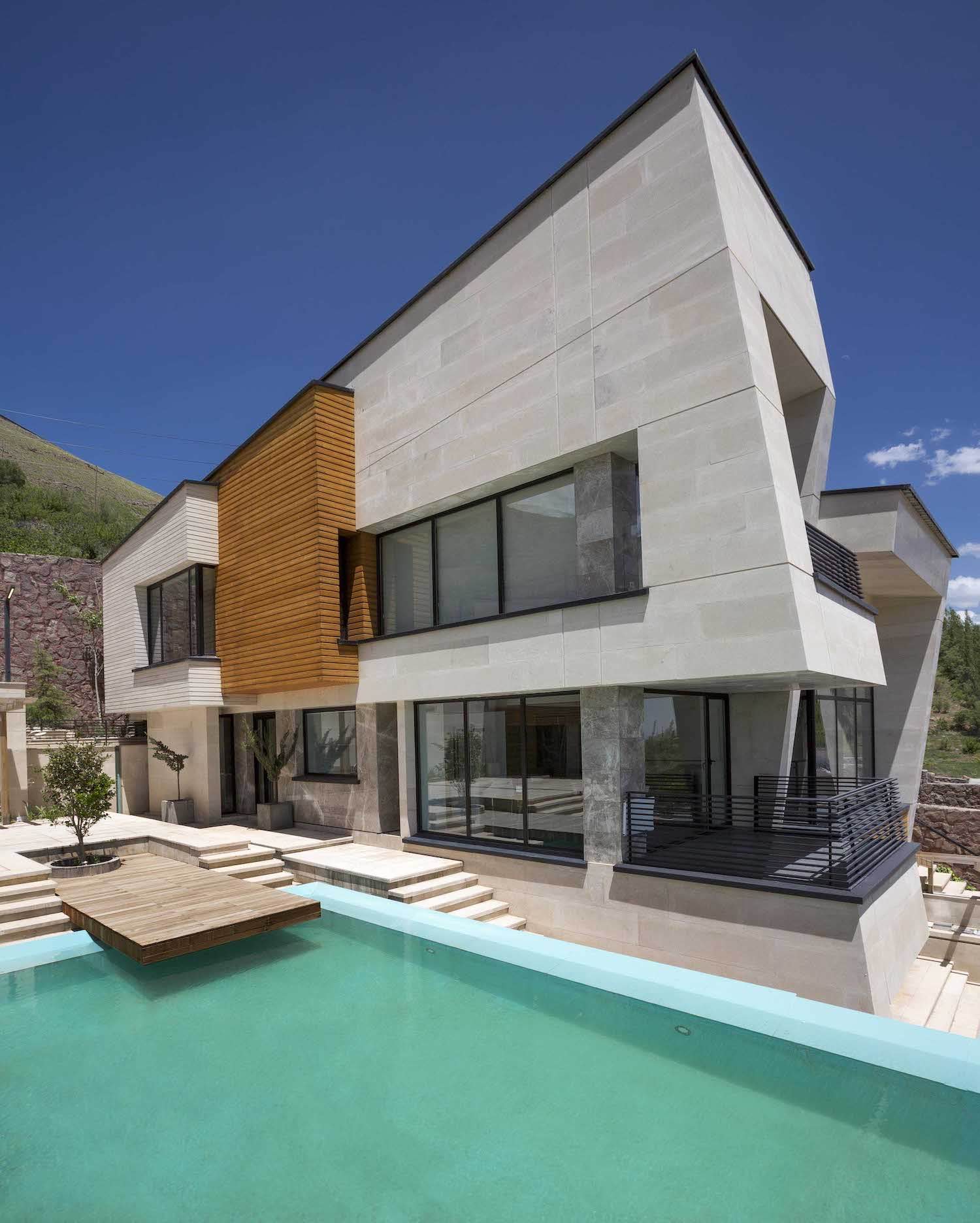 image © Parham Taghioff
The possibility of water flow in the project was a positive result of sites' high slope. Rain water moves in streams and stores in the ponds in lowest level of site. The roofs were sloped in different directions and large openings was created to answer to climate restrictions. Openings give the most view from the inside out and in reverse. In this way the visual privacy was obtained.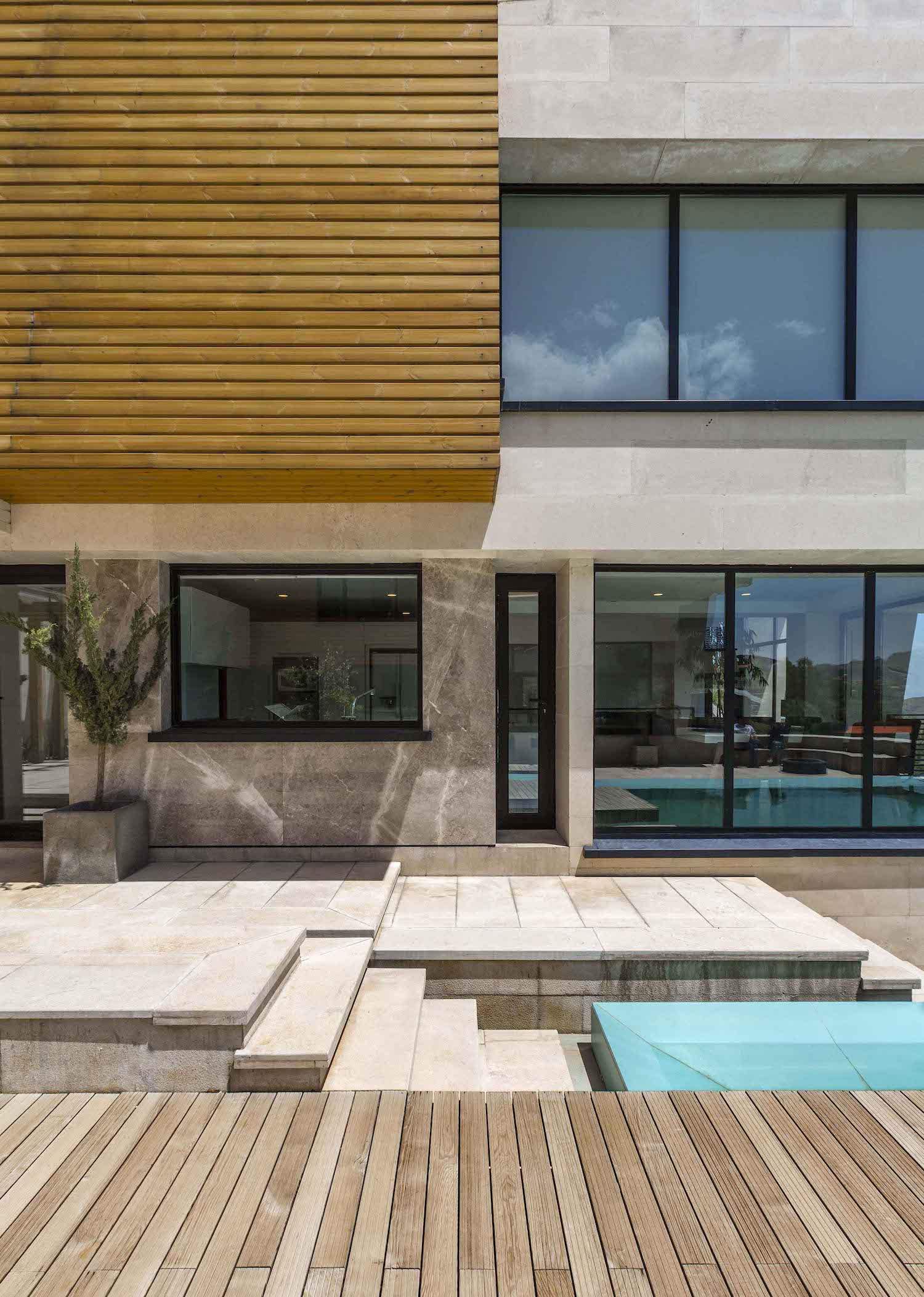 image © Parham Taghioff
image © Parham Taghioff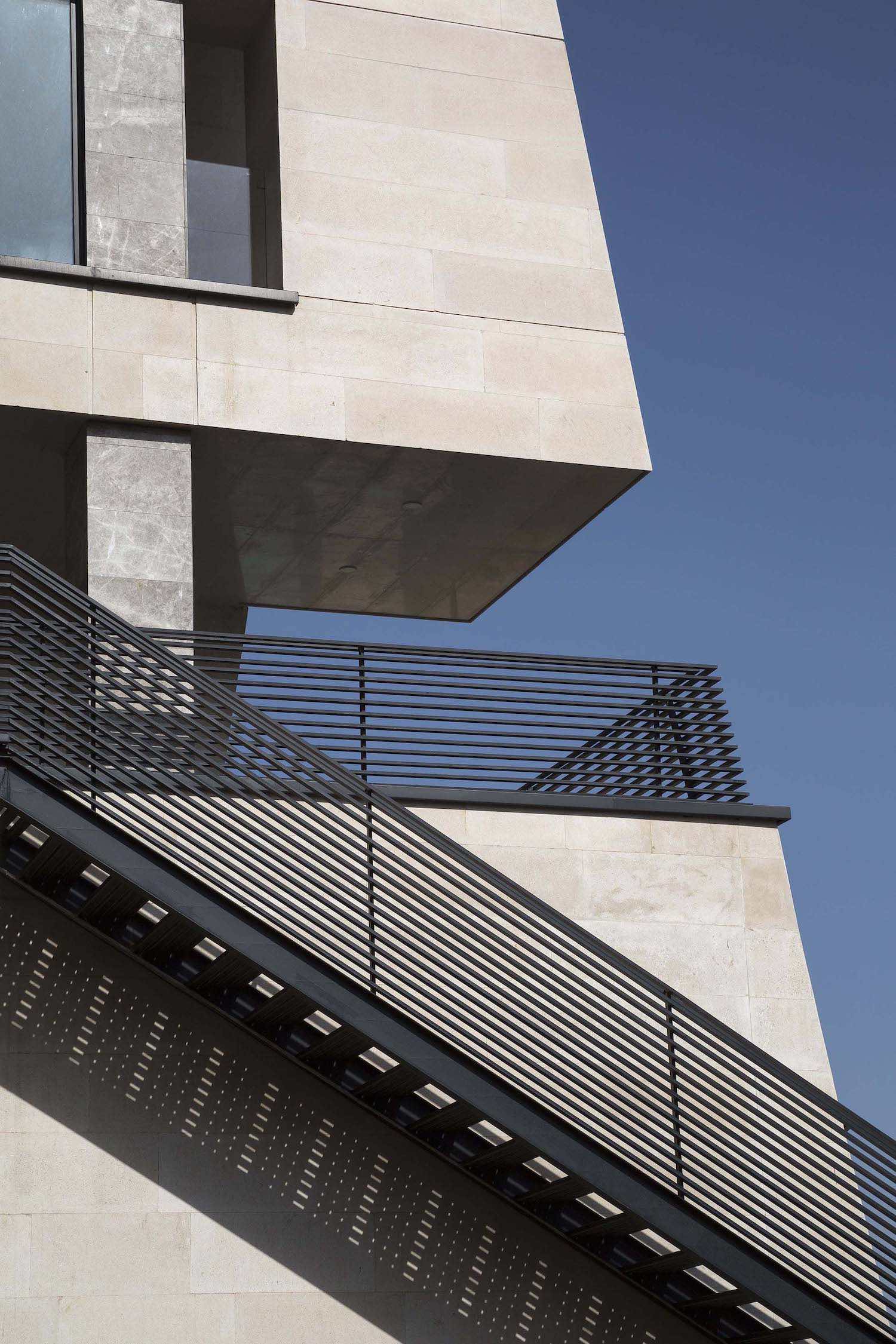 image © Parham Taghioff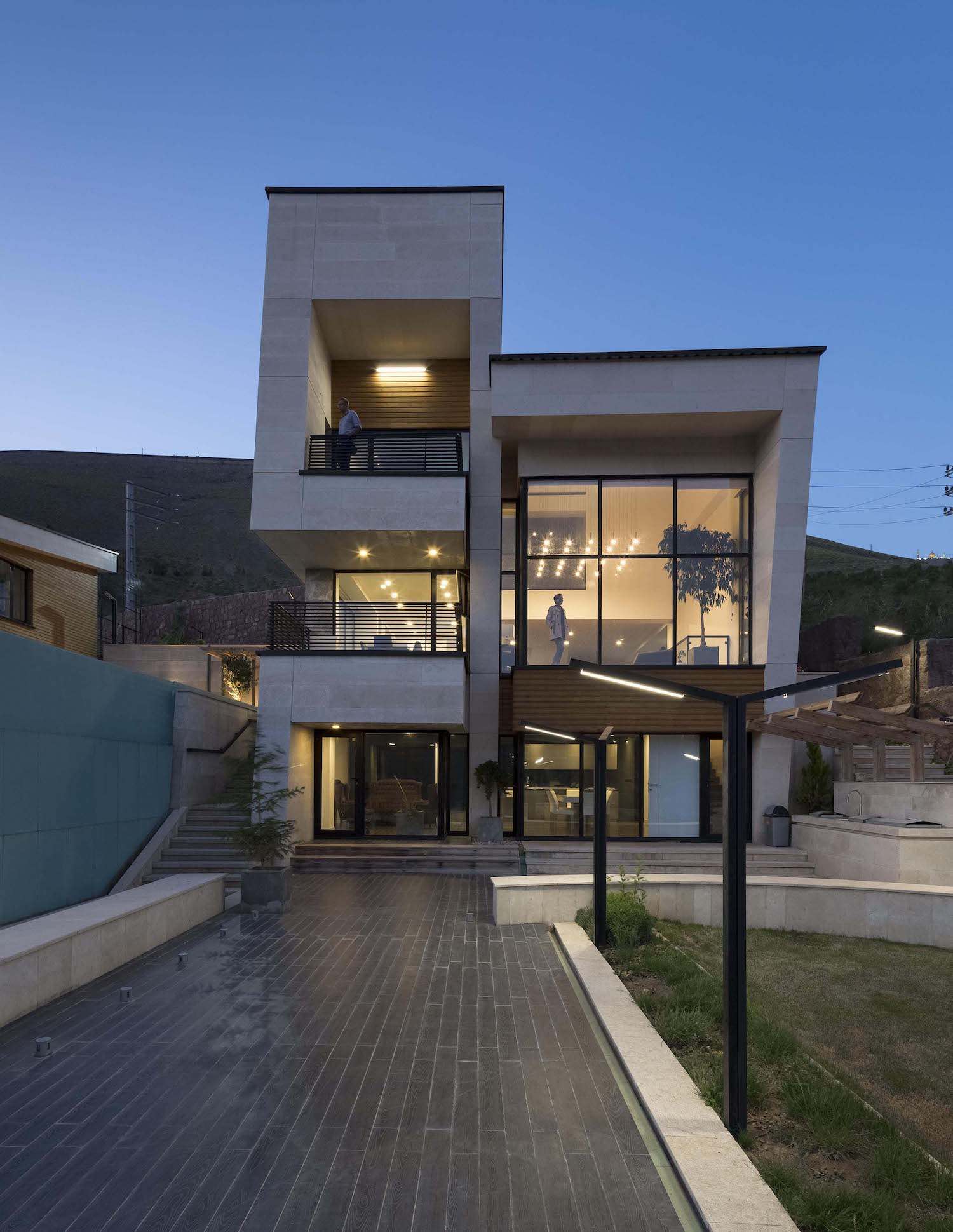 image © Parham Taghioff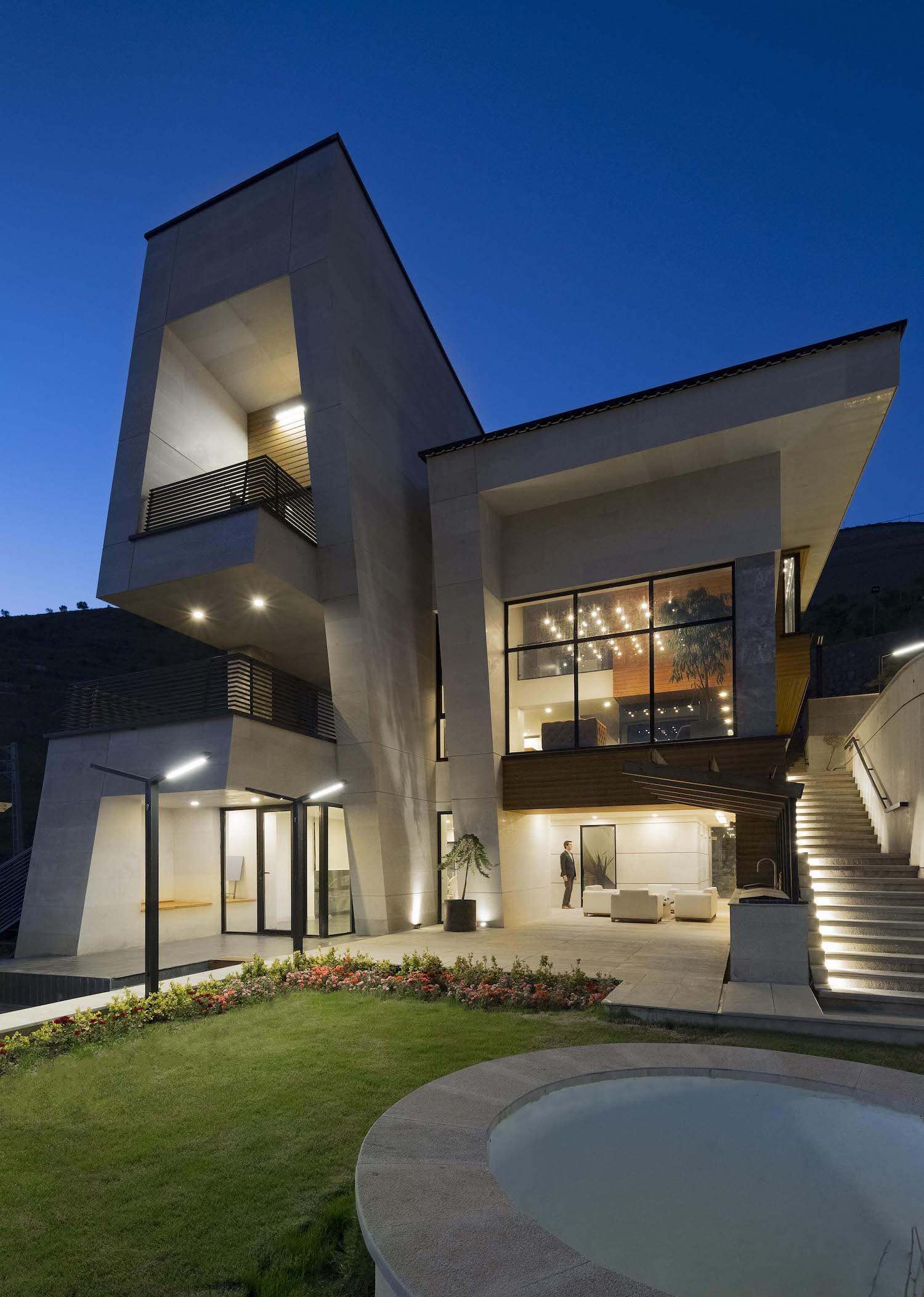 image © Parham Taghioff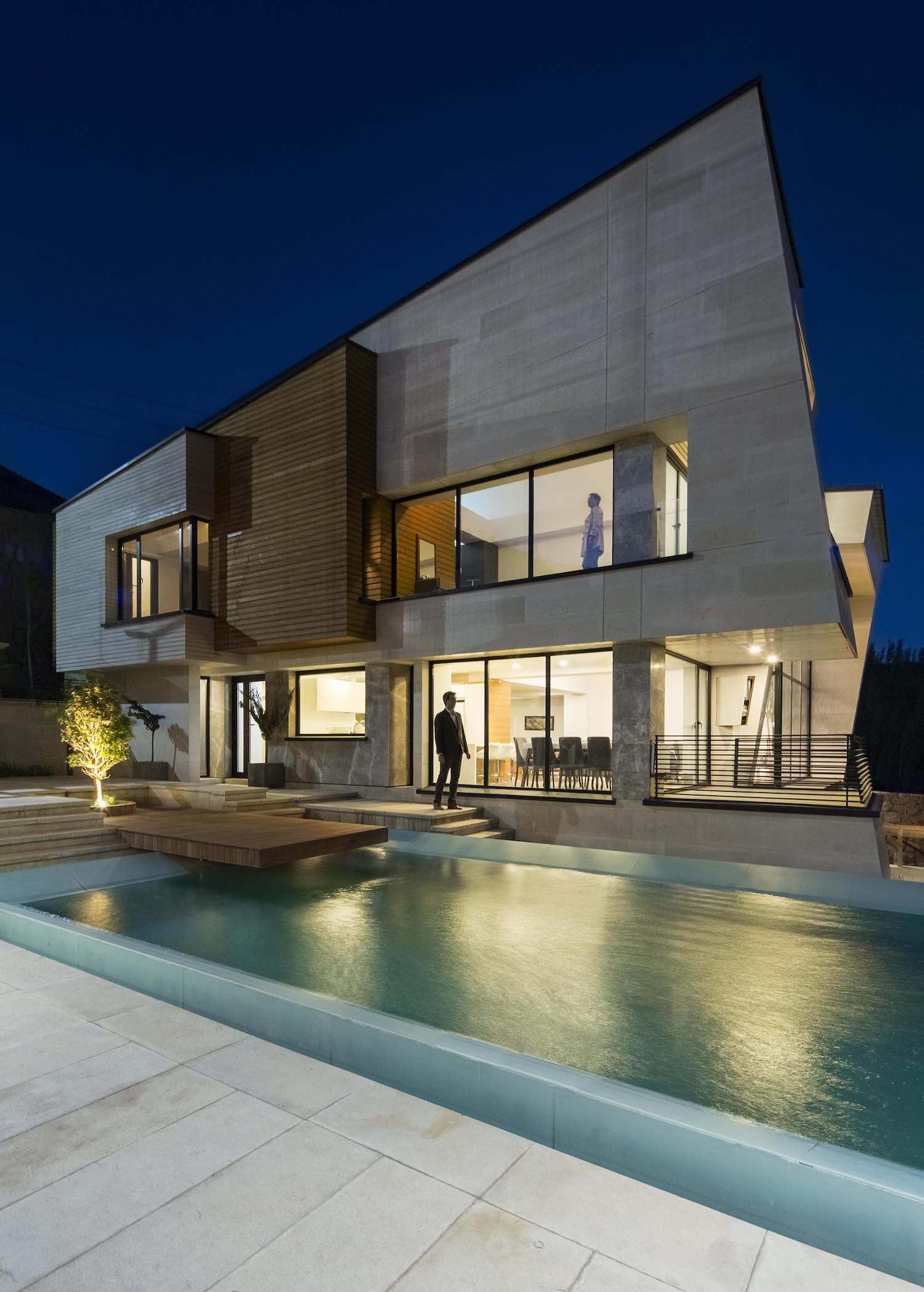 image © Parham Taghioff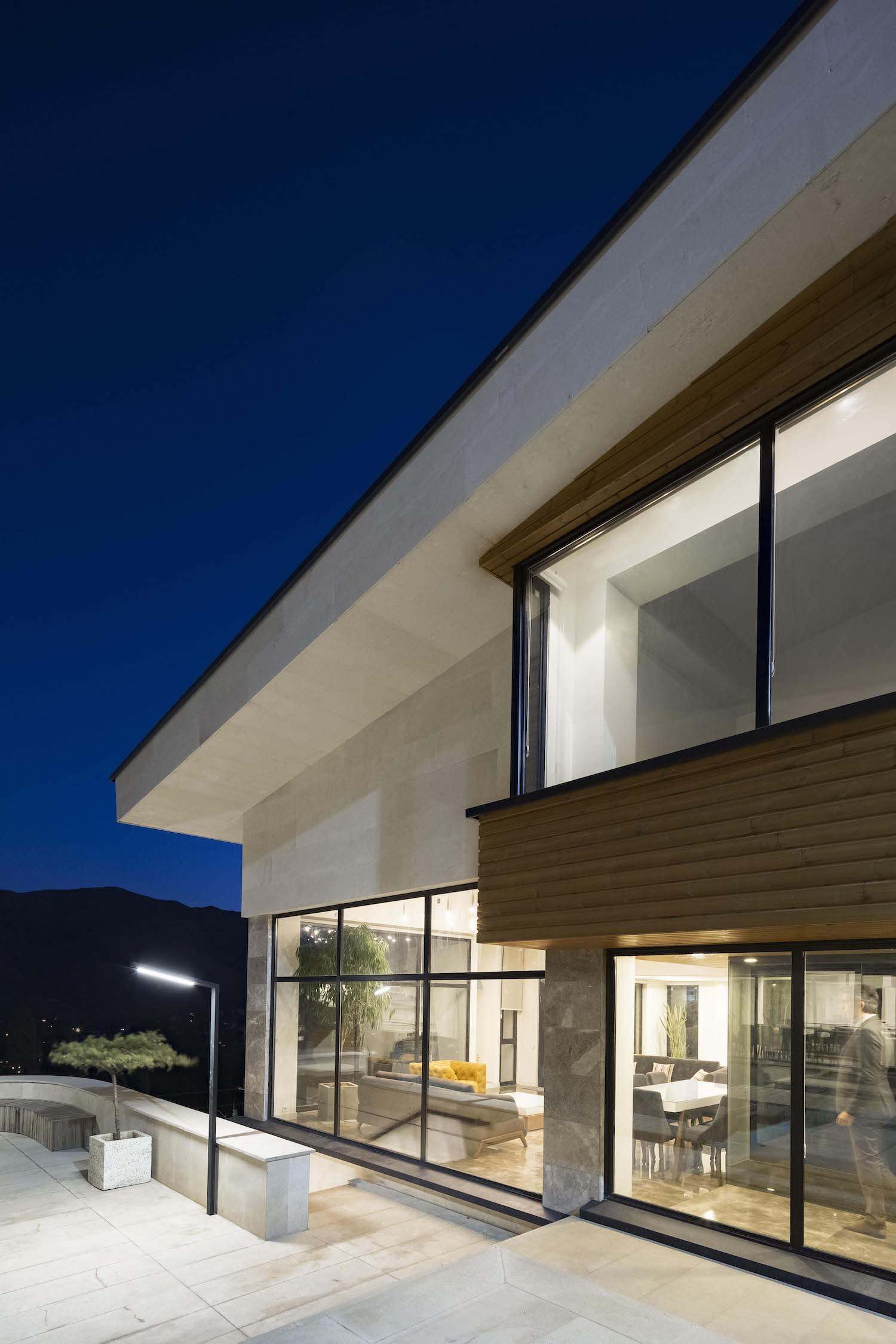 image © Parham Taghioff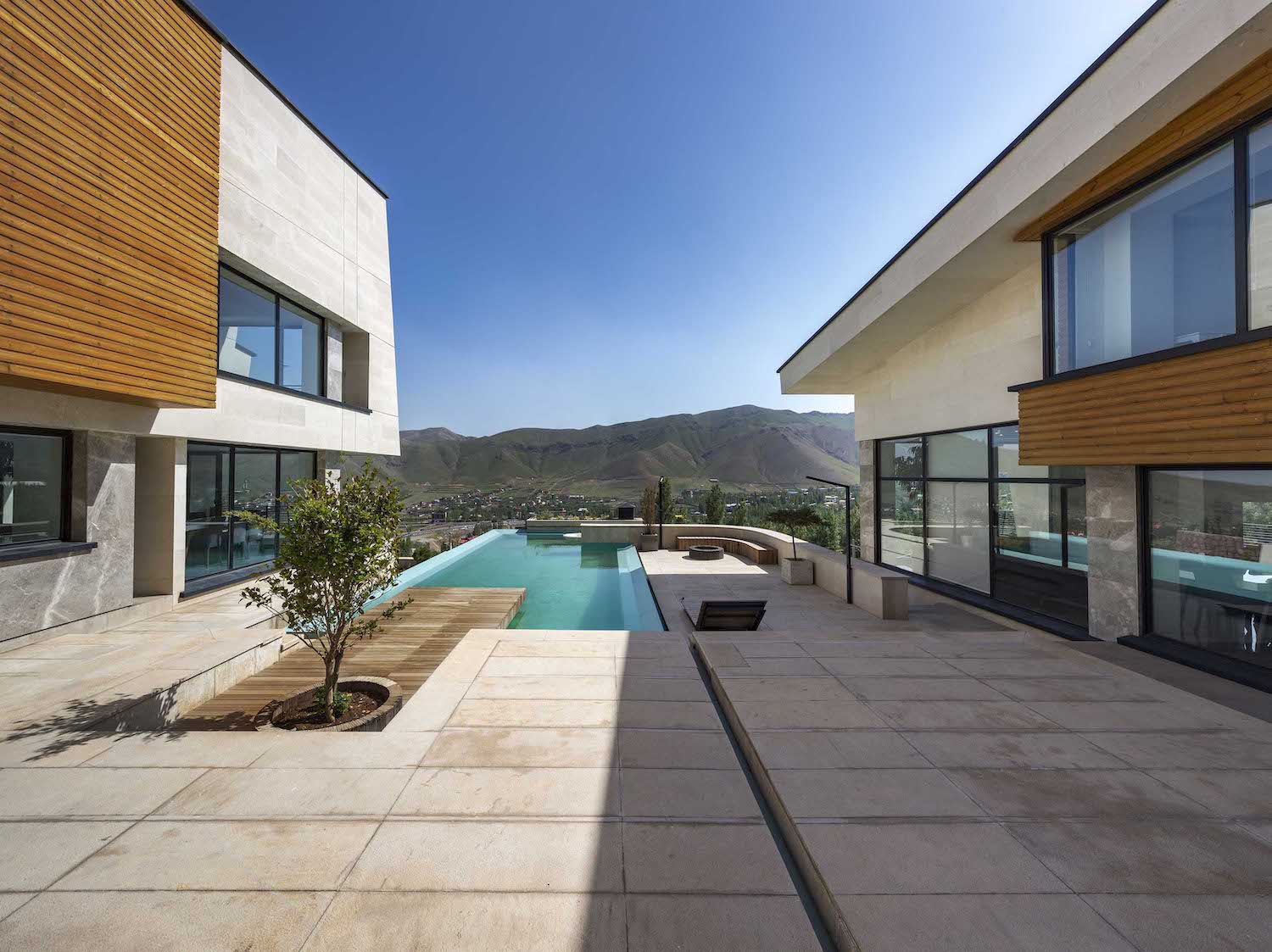 image © Parham Taghioff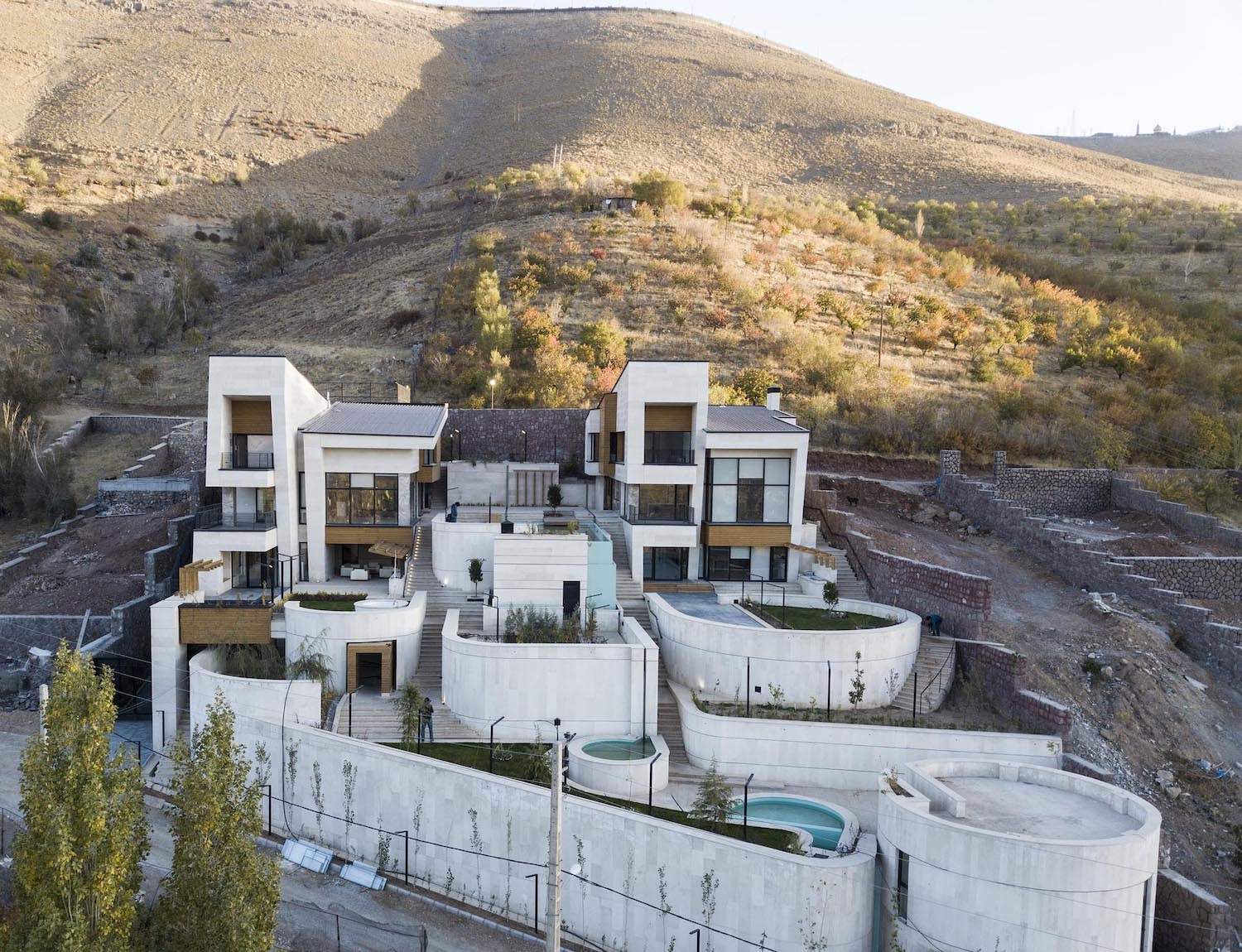 image © Parham Taghioff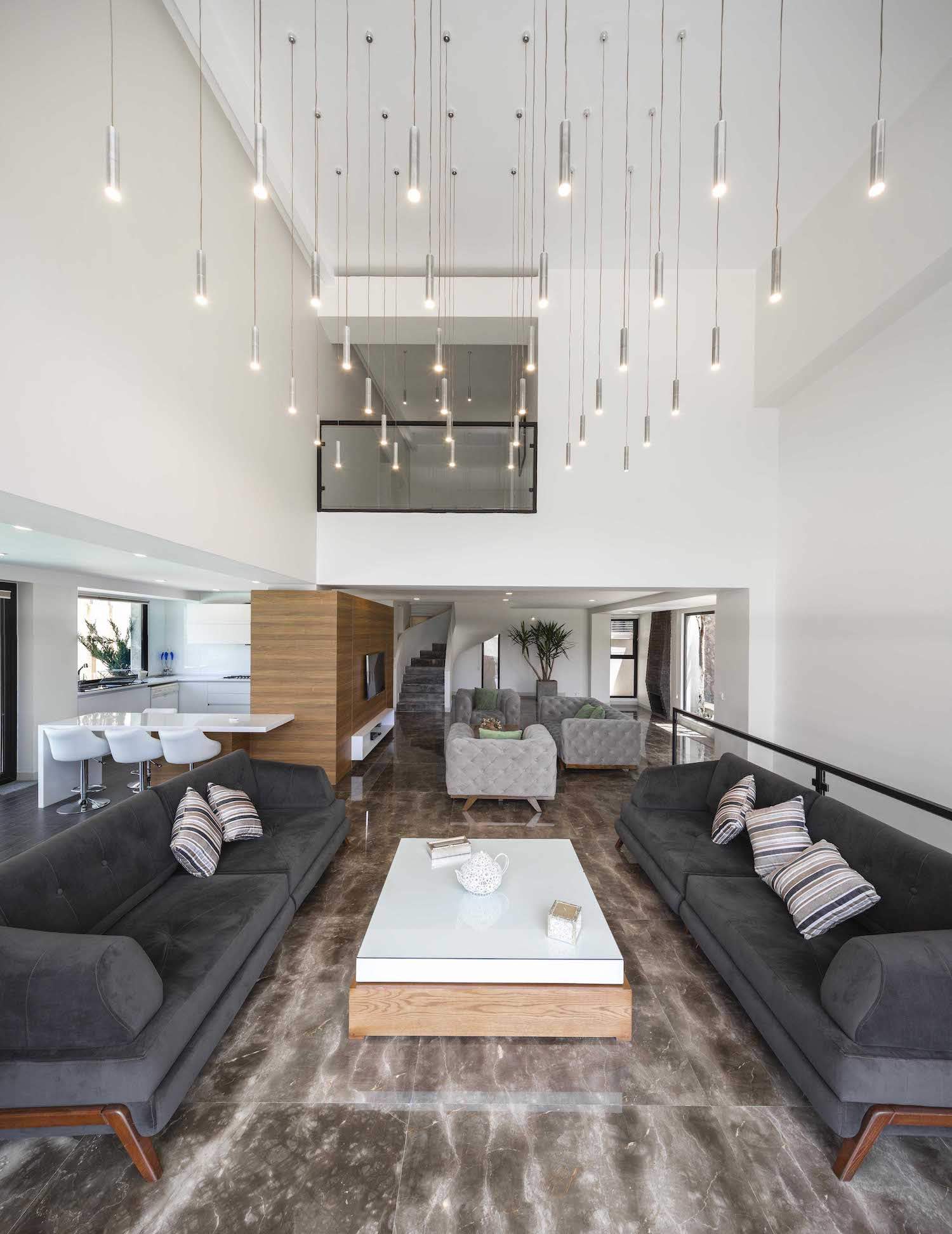 image © Parham Taghioff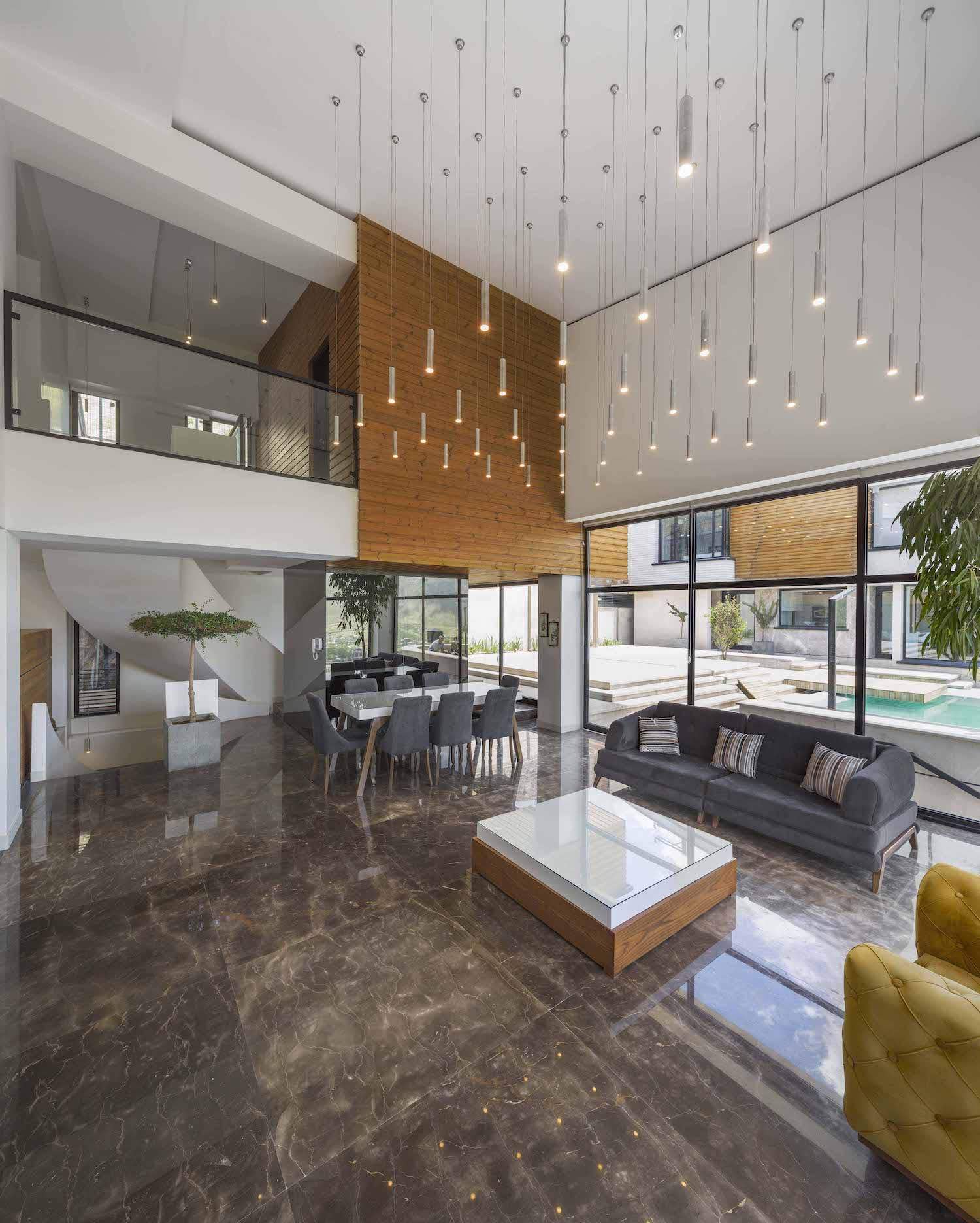 image © Parham Taghioff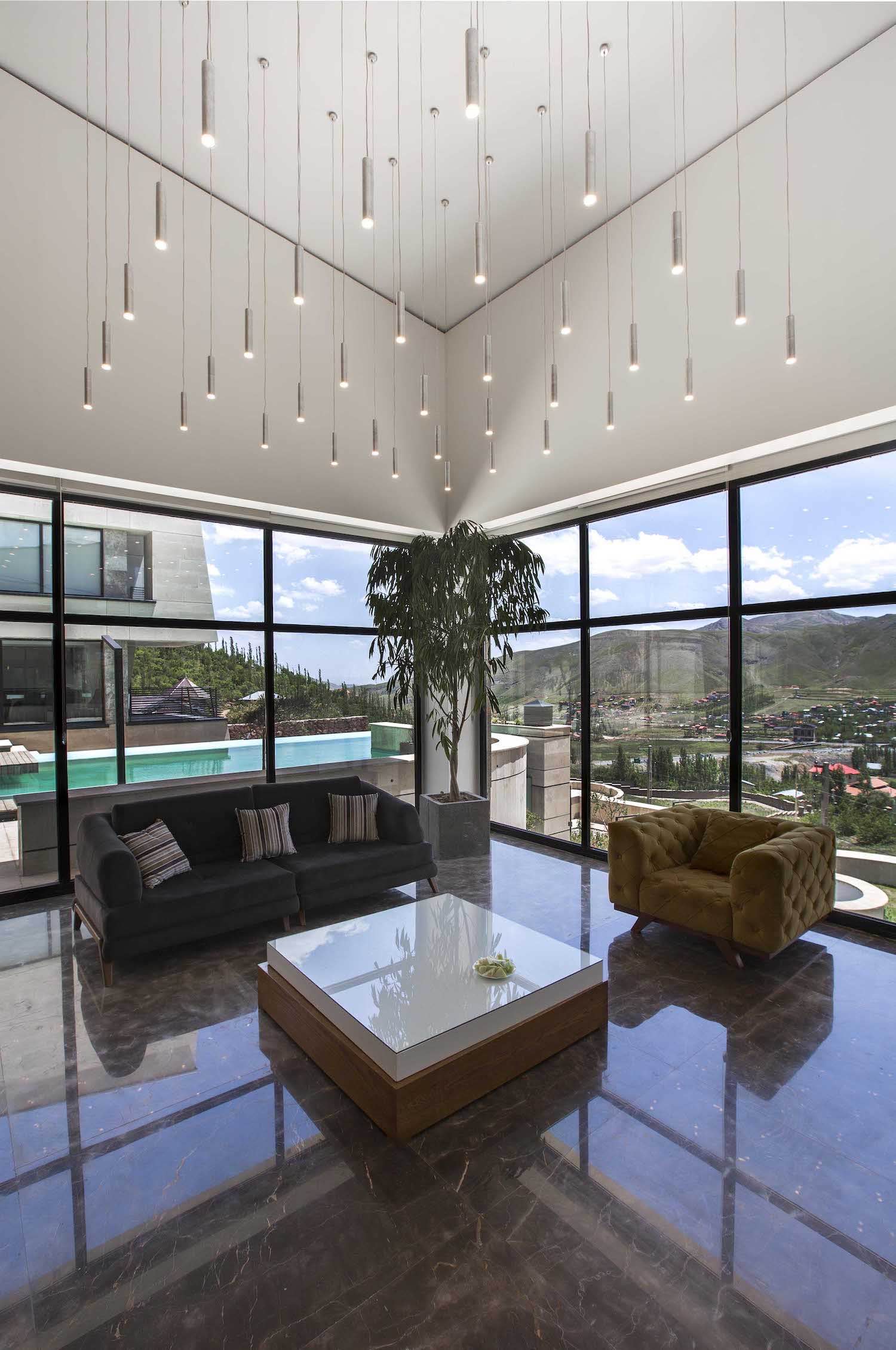 image © Parham Taghioff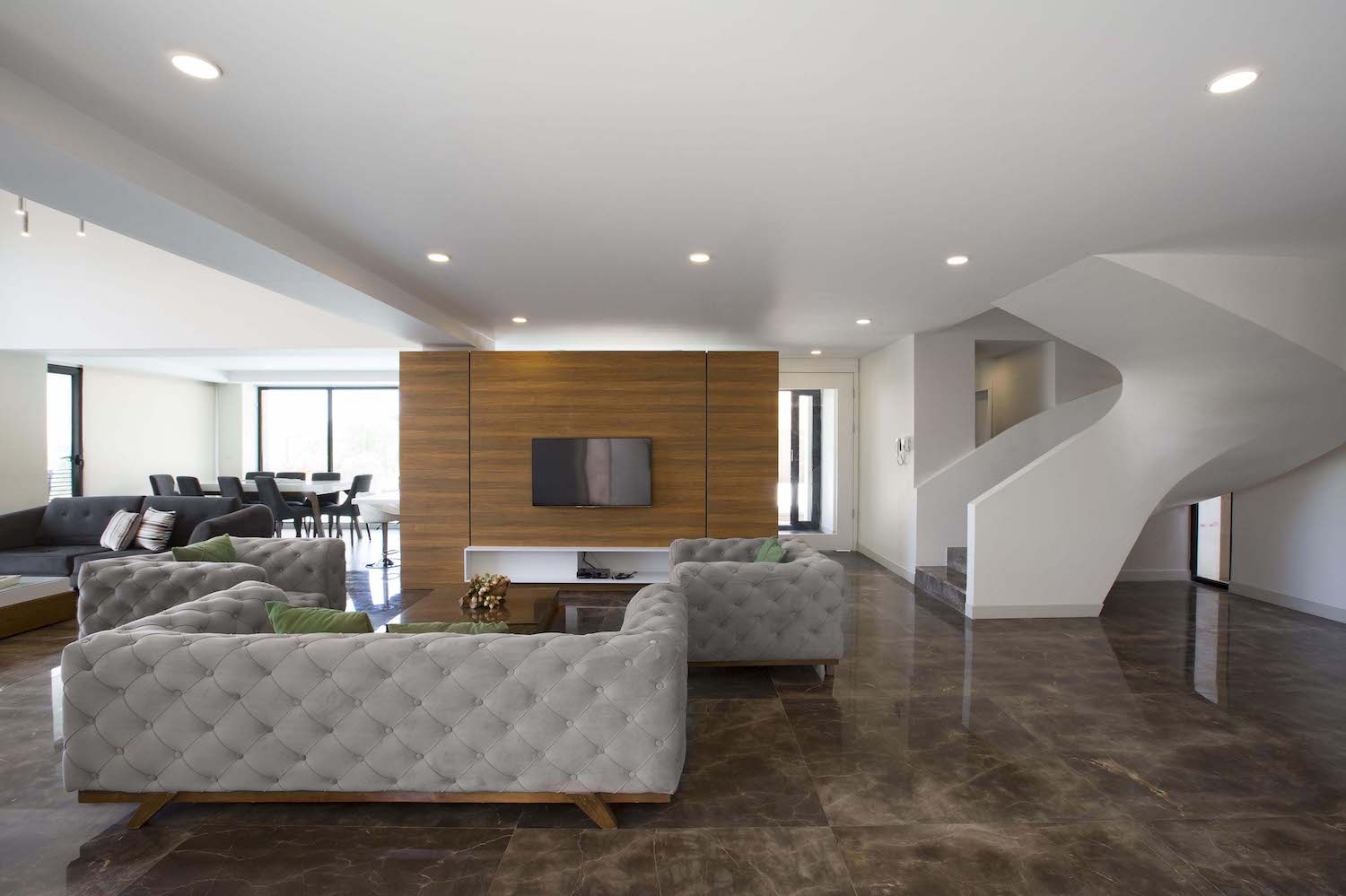 image © Parham Taghioff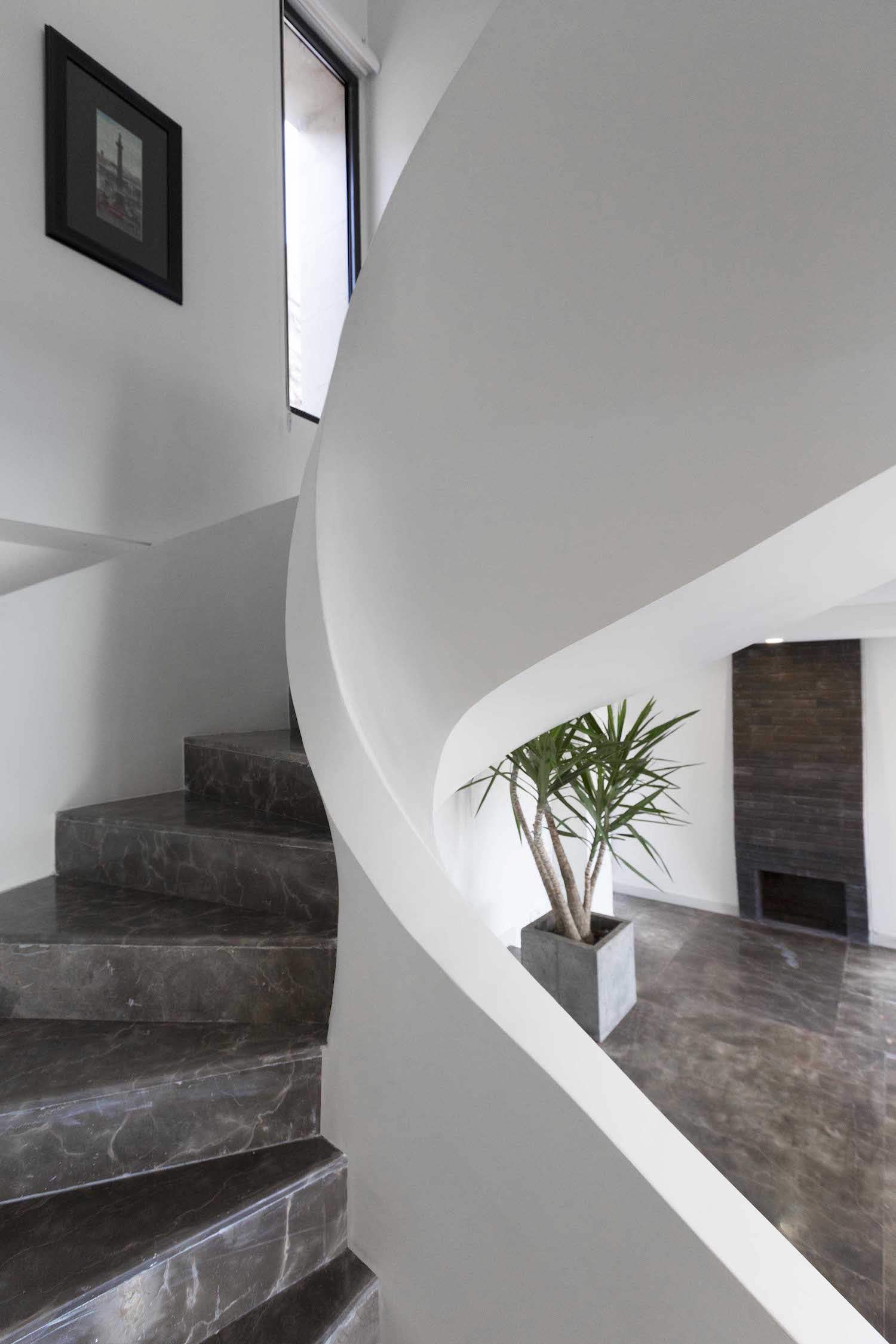 image © Parham Taghioff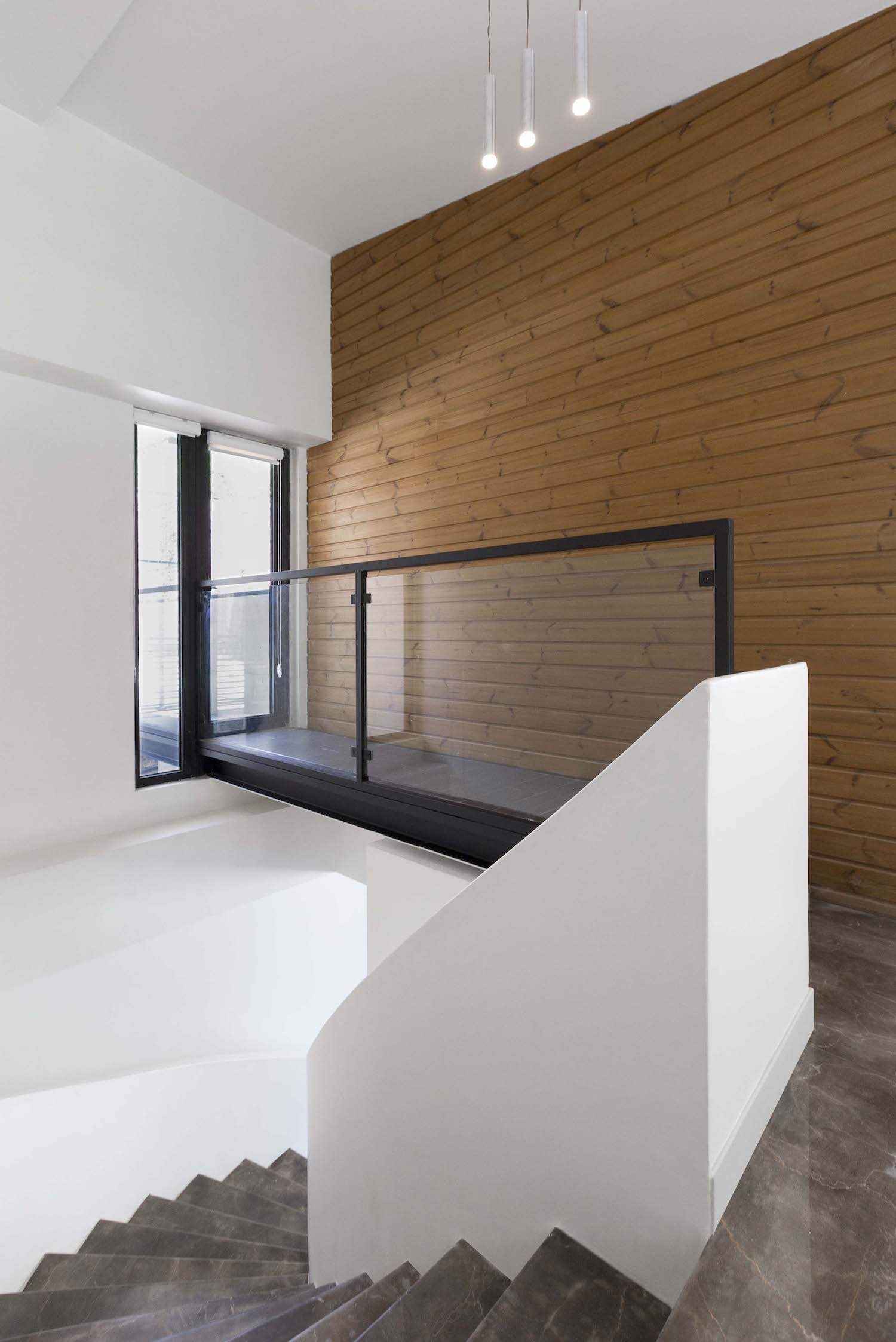 image © Parham Taghioff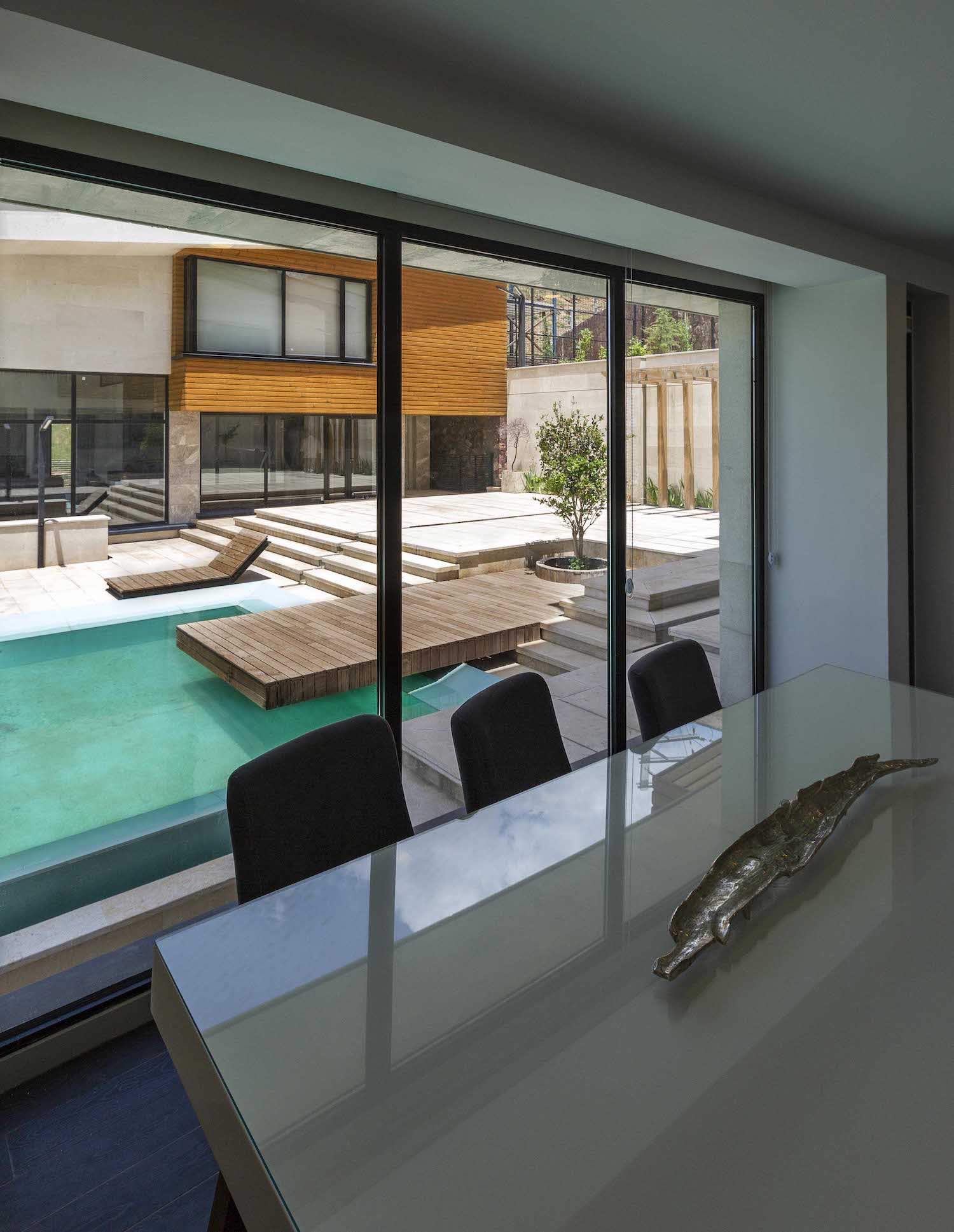 image © Parham Taghioff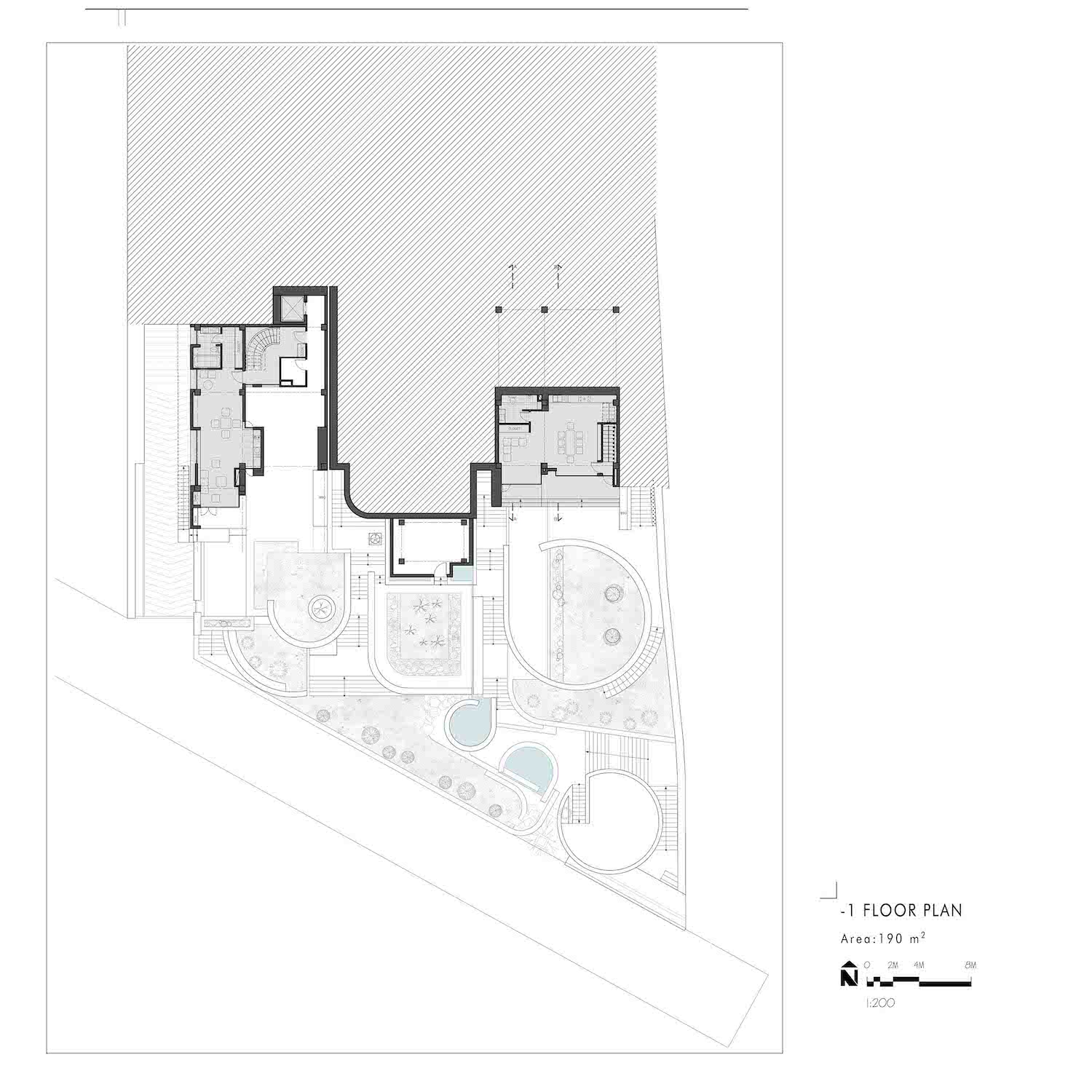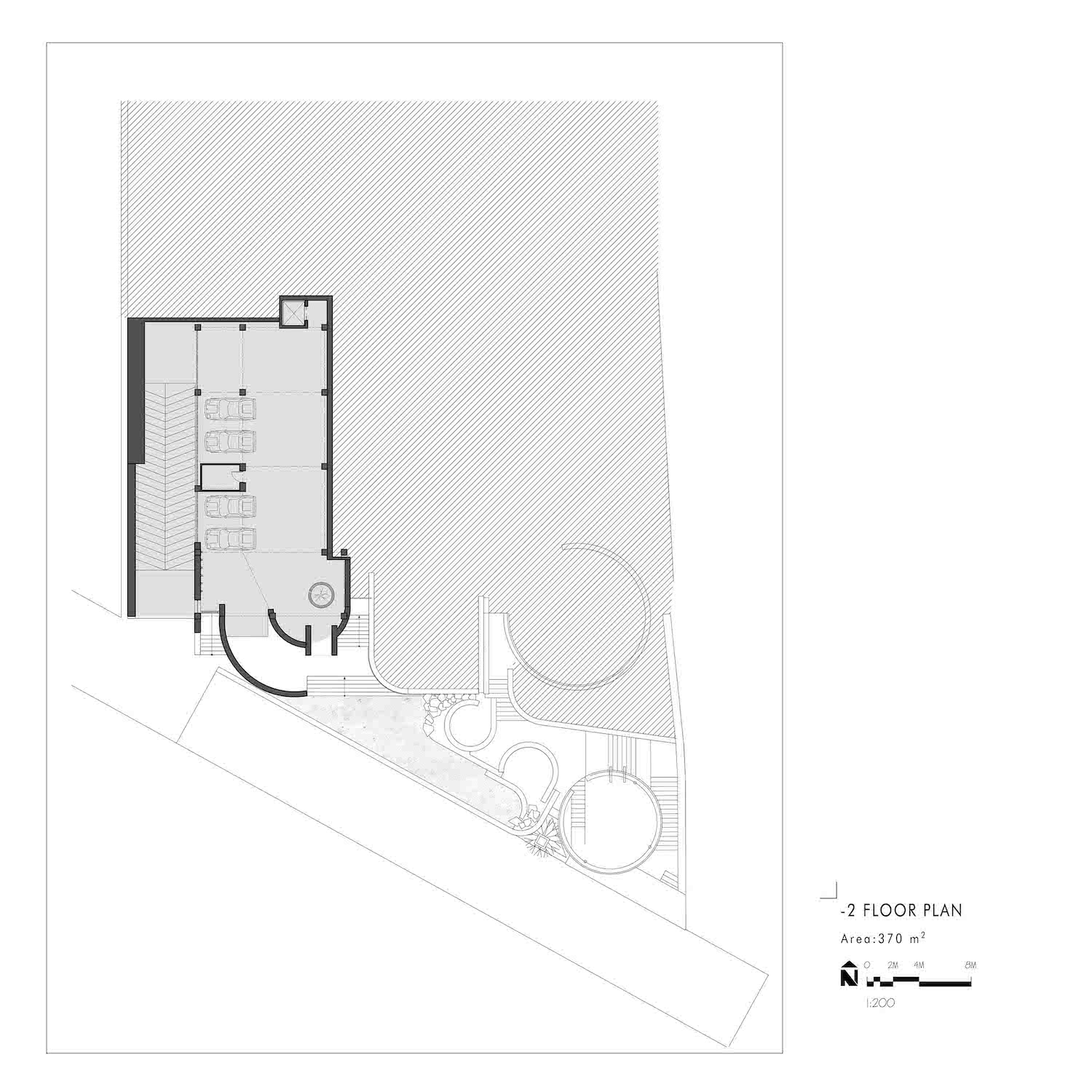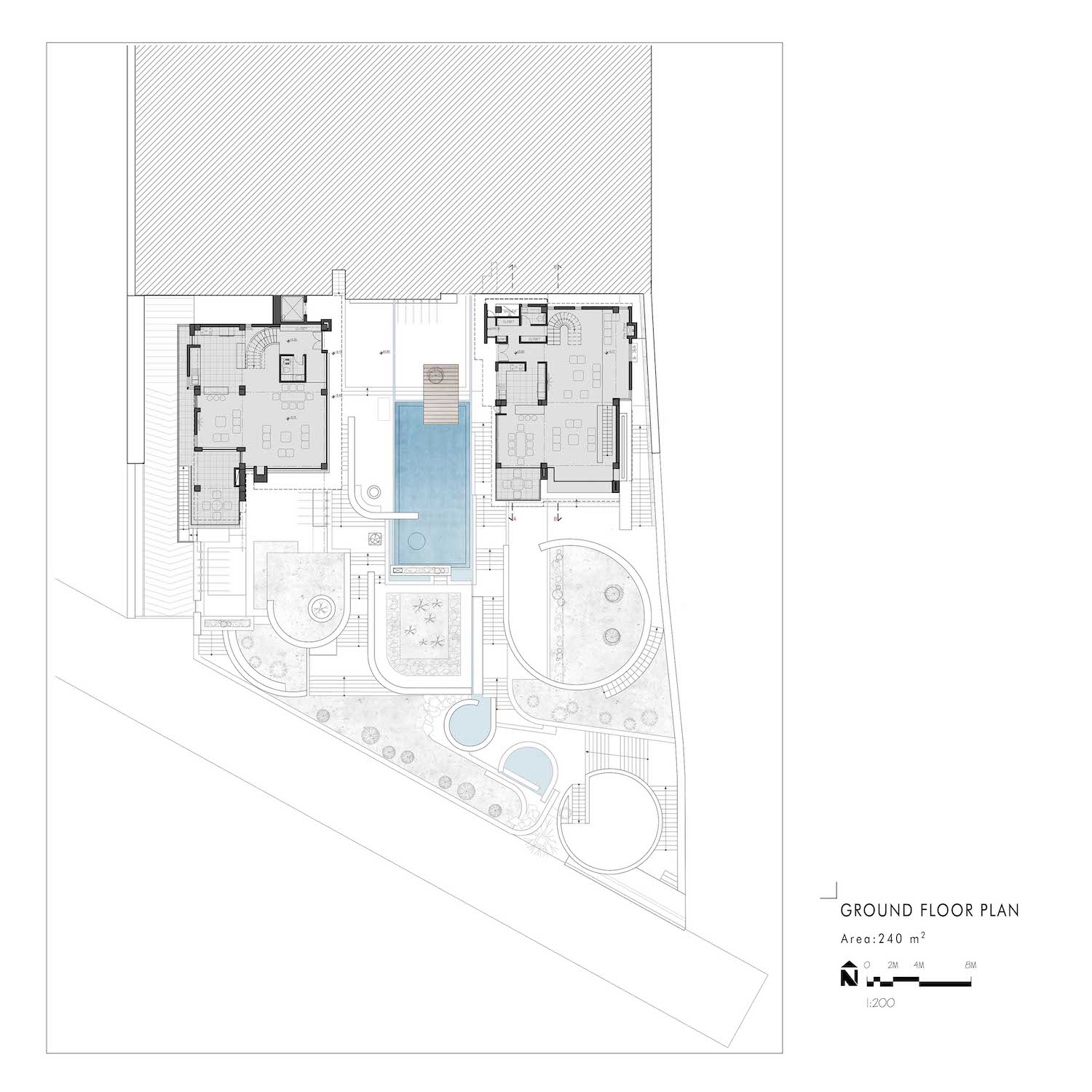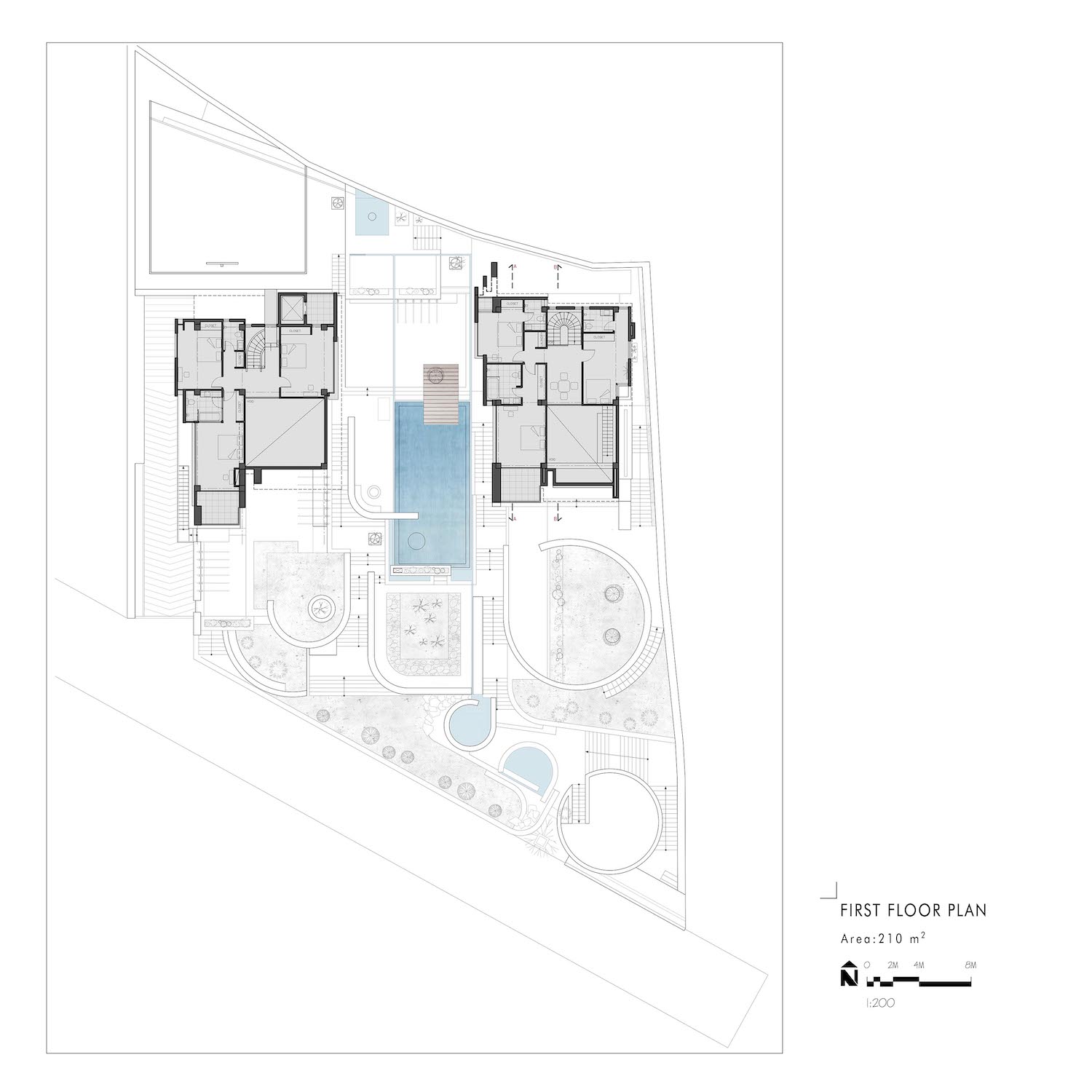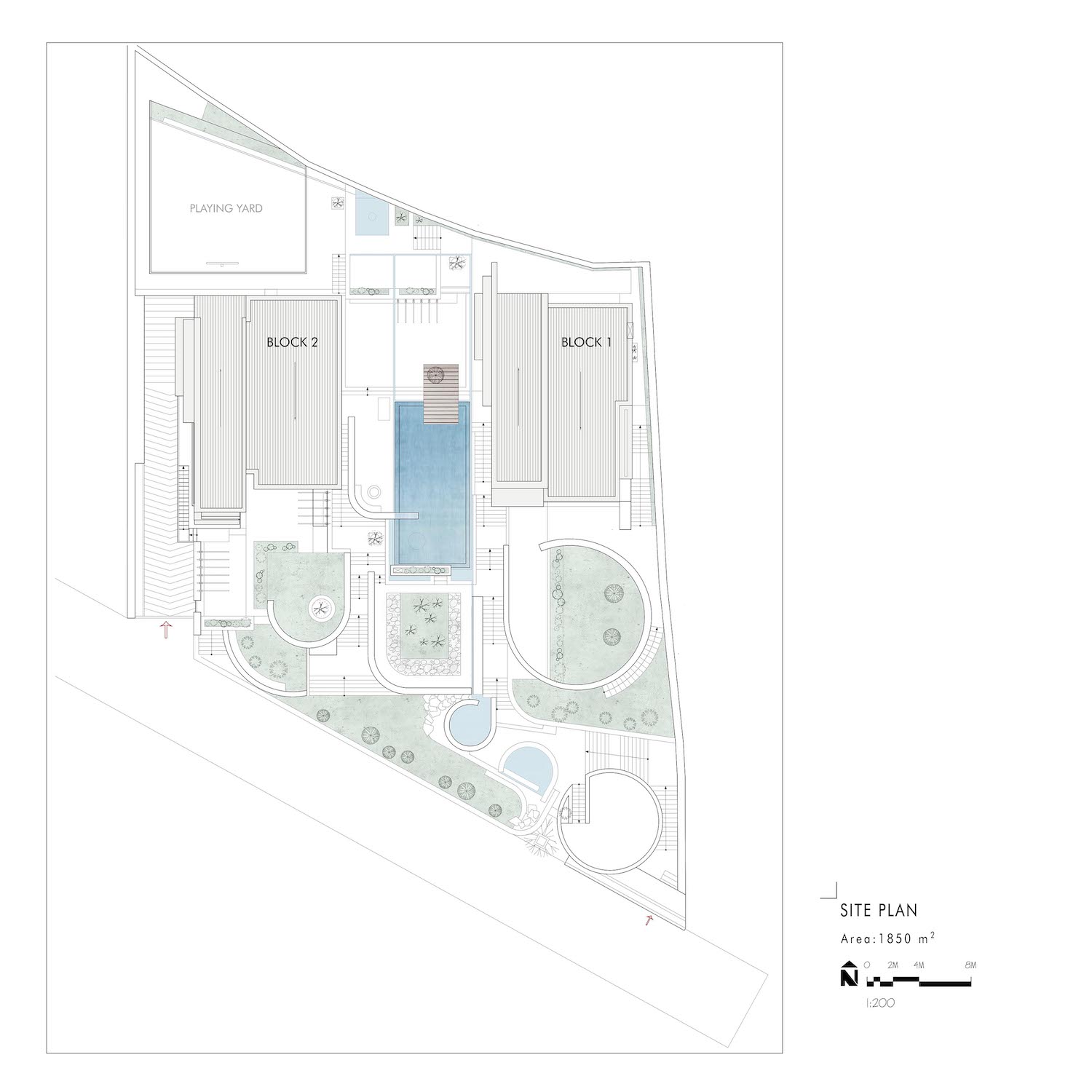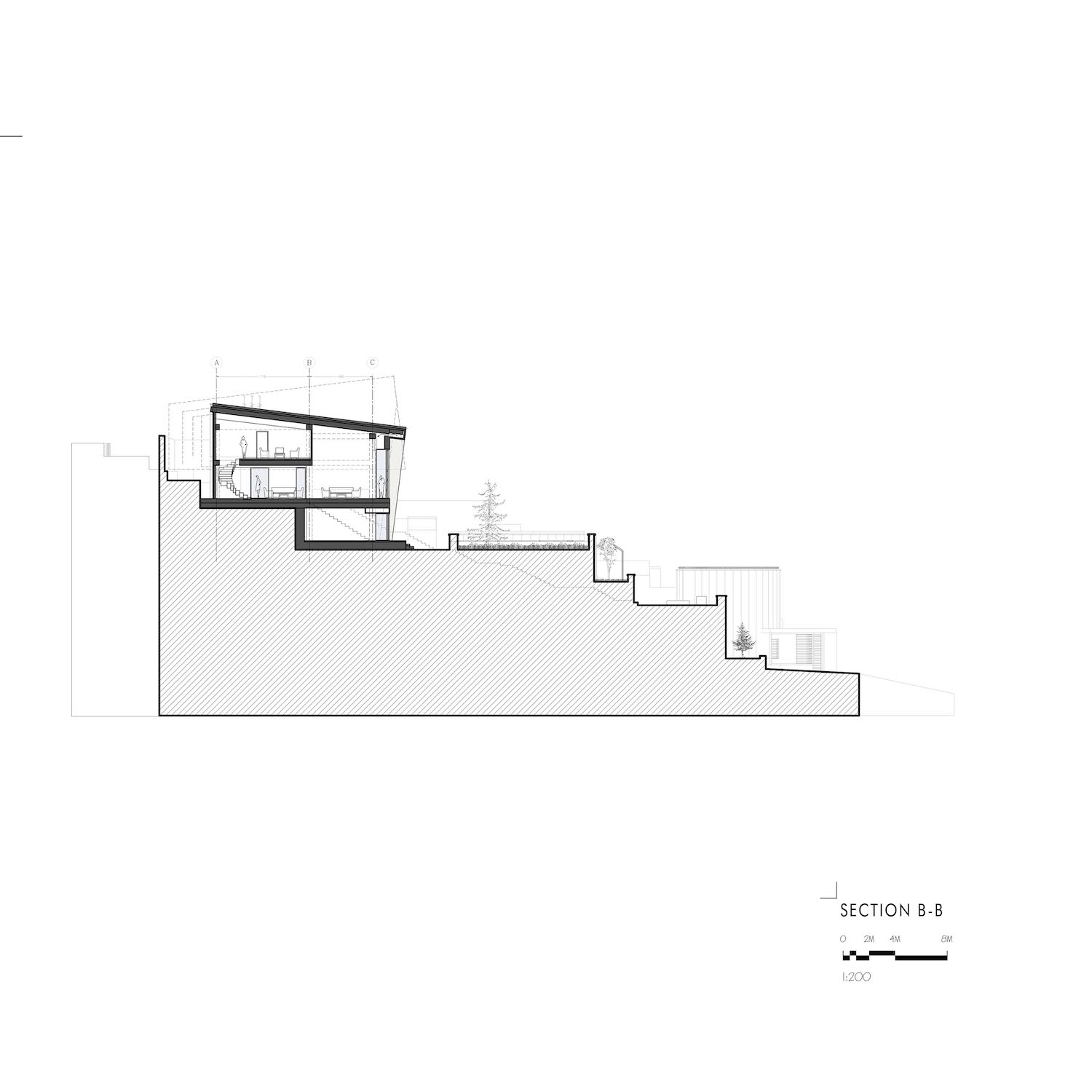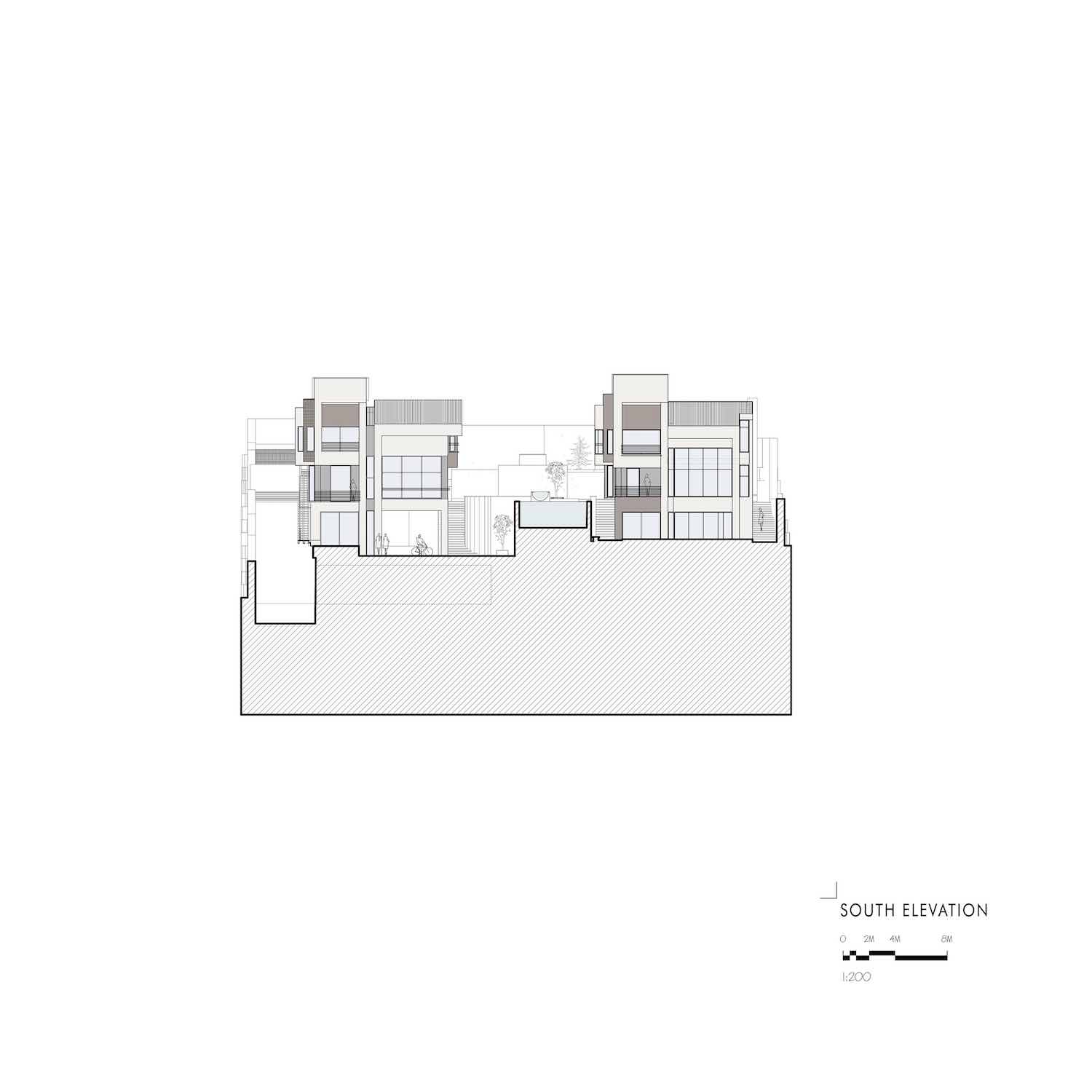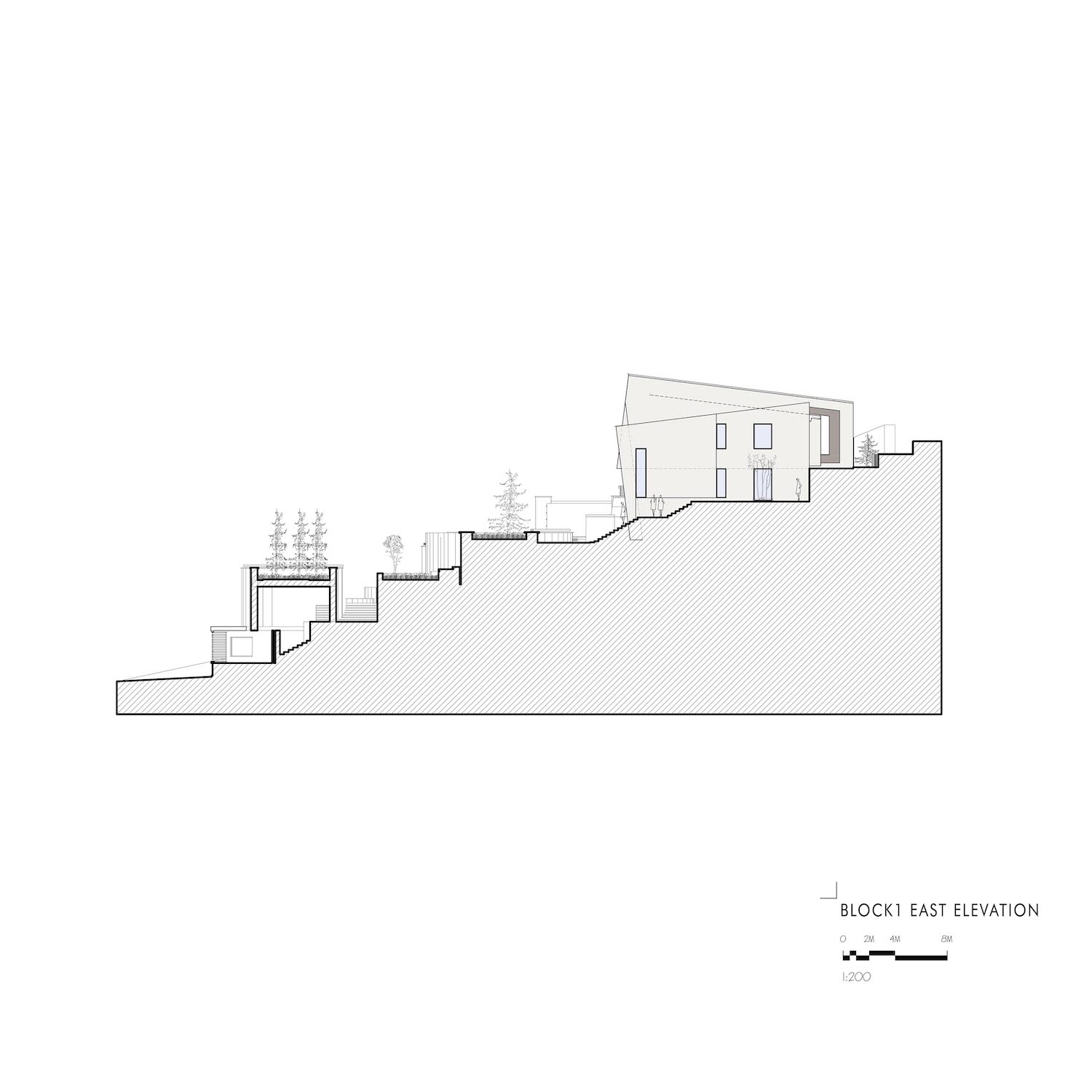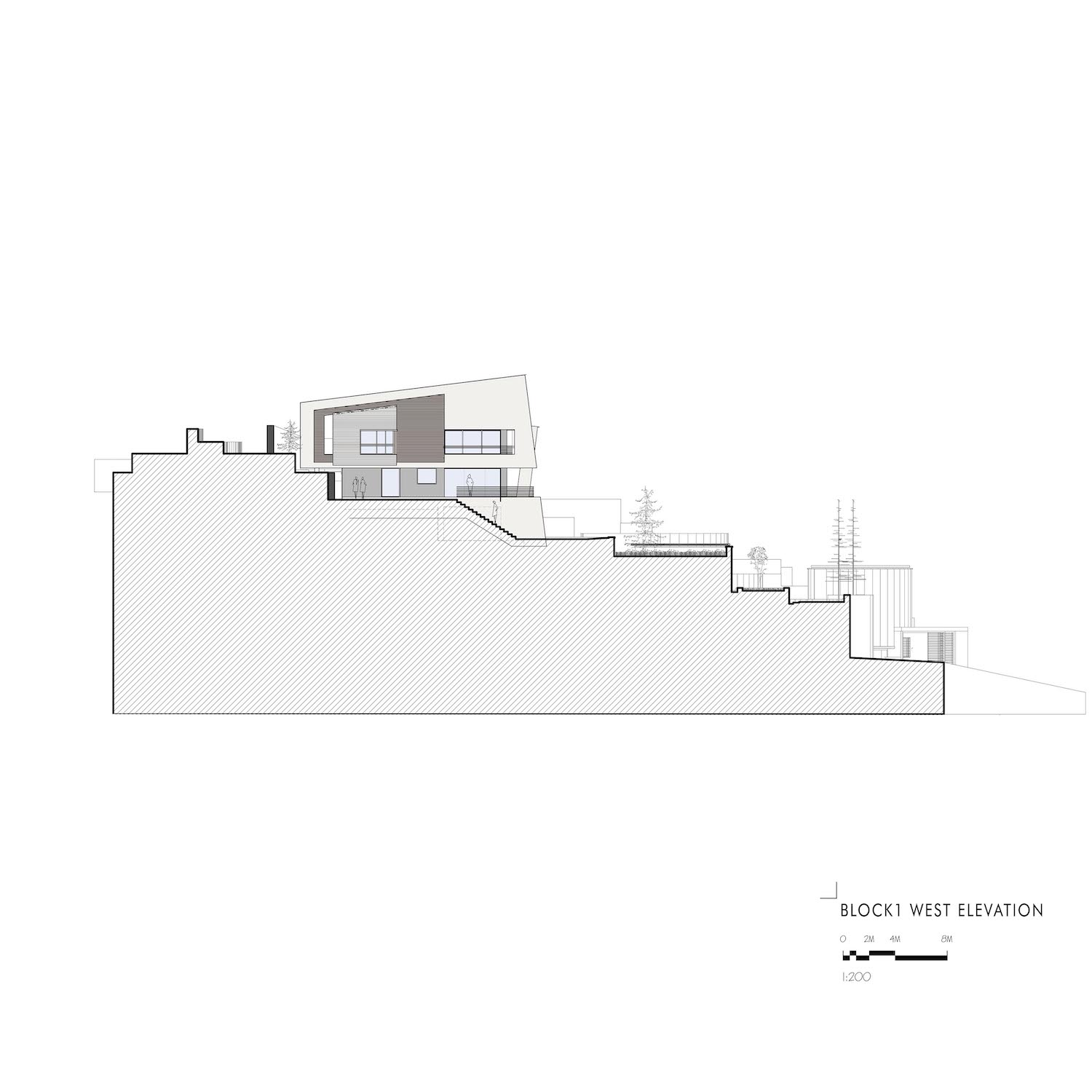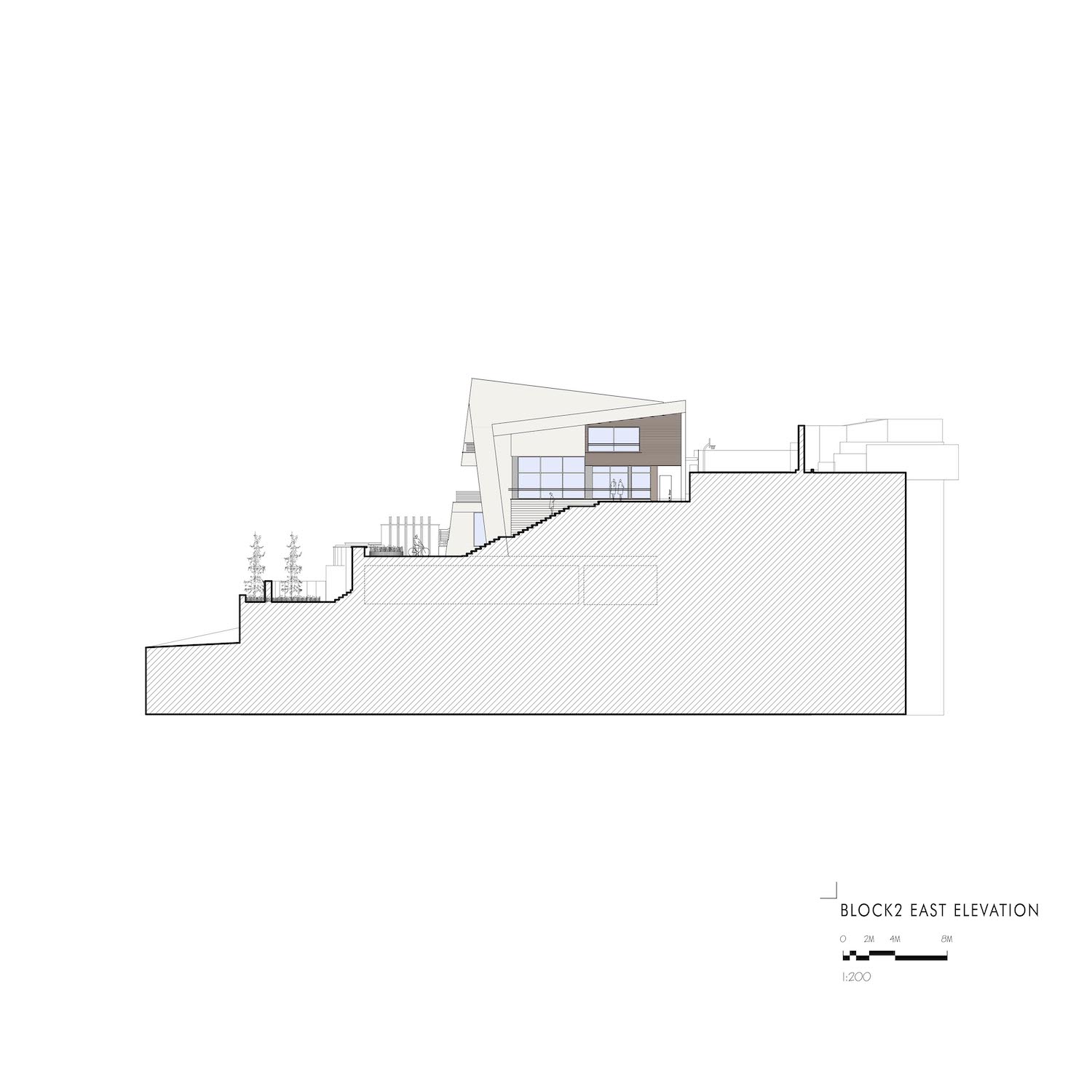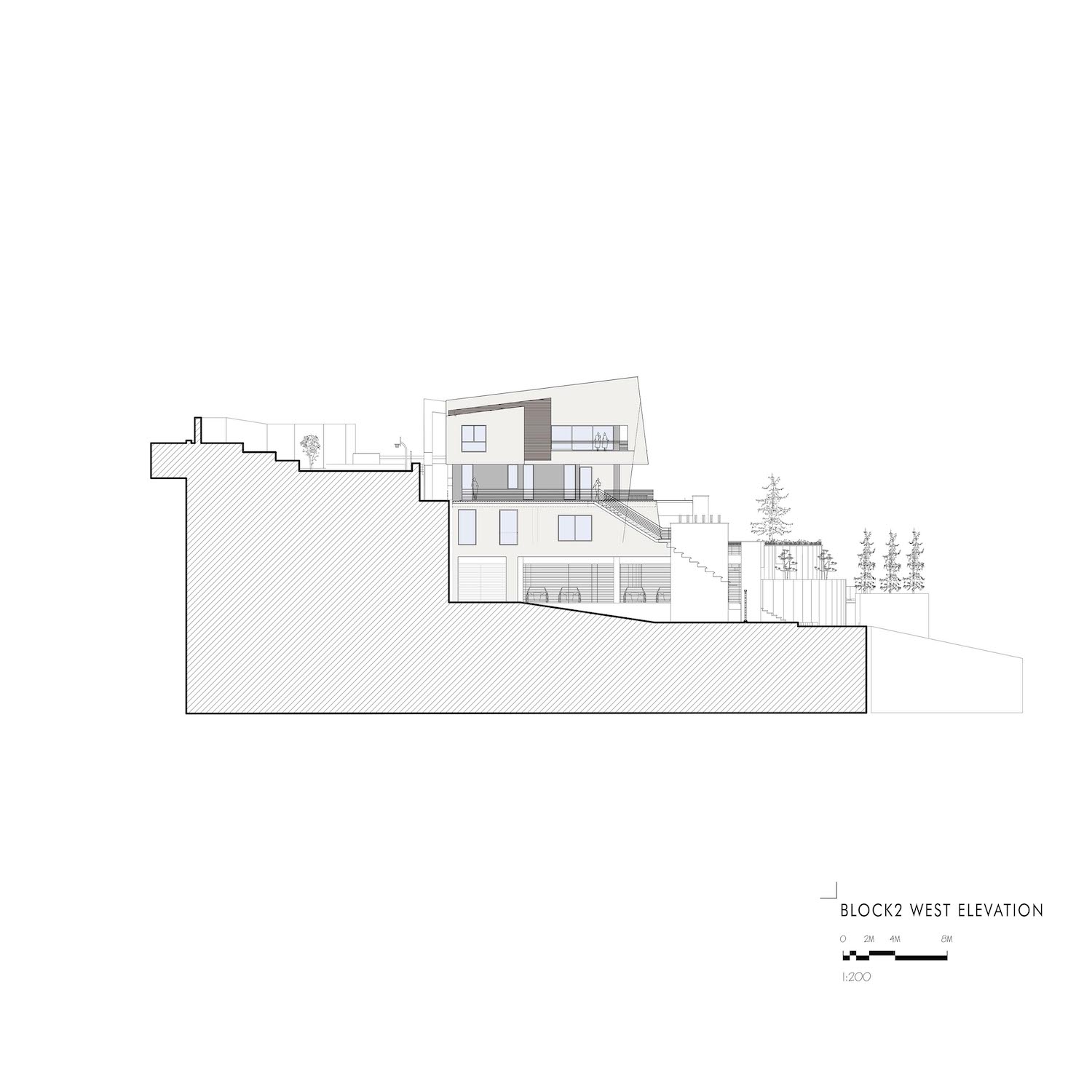 Project name: Mosha Twin Villa
Archiecture firm: Special Space Studio
Project Year: 2017
Location: Mosha, Damavand, Tehran, Iran
Architect: Mojtaba Tasallot
Design Team: Mahyar Tasallot, Milad Sarhadi, Nastaran Hasani, Omid Deylami
Executive Team: Mohammad Tasallot, Reza Keshavarzian, Javid Bayat, Hossein Namazi
Photographer: Parham Taghioff
---