Ohra Studio: This villa is a beautiful example of a functional design. The simple lines and unadorned surfaces give it a clean, modern look that is perfect for the luxury neighborhood it is located in. The north facade of the villa faces the street, and the backyard gets full sun all year. The villa is well-suited for entertaining, with a large living room and plenty of outdoor space. The open floor plan and a neutral palette create an airy and inviting atmosphere. This is a perfect home for those who value style and function.
The project is composed of a building of 4 apartments and a villa that are all located in the same complex. The exterior design has the idea of disappearing into the nature that surrounds it. The building of the villa is formed in a way that it remains closed from the street facade and totally opened from the backyard side. The large north facade becomes completely blind and shows only a sculptural entry inviting to the interior of the house. The whole villa opens towards an interior terrace that becomes the center of the private life of the house. The internal spaces are in permanent communication between them by inner glazed windows and by a 'central avenue'. All living spaces are designed on one level, except the master suite, which is protected from outside looks and has an interior patio on the first floor.
The architect's main idea was to create interior spaces that communicate with each other while also providing privacy to the master bedroom area. To achieve this, the architect searched for beautiful interior volumes that would provide functional benefits while also creating a play of light. This interplay of light and volume helped to create a feeling of openness and communication between the different areas of the home while also providing the necessary privacy for the bedroom. The result is a home that is both beautiful and functional, meeting the needs of both the homeowners and the architect.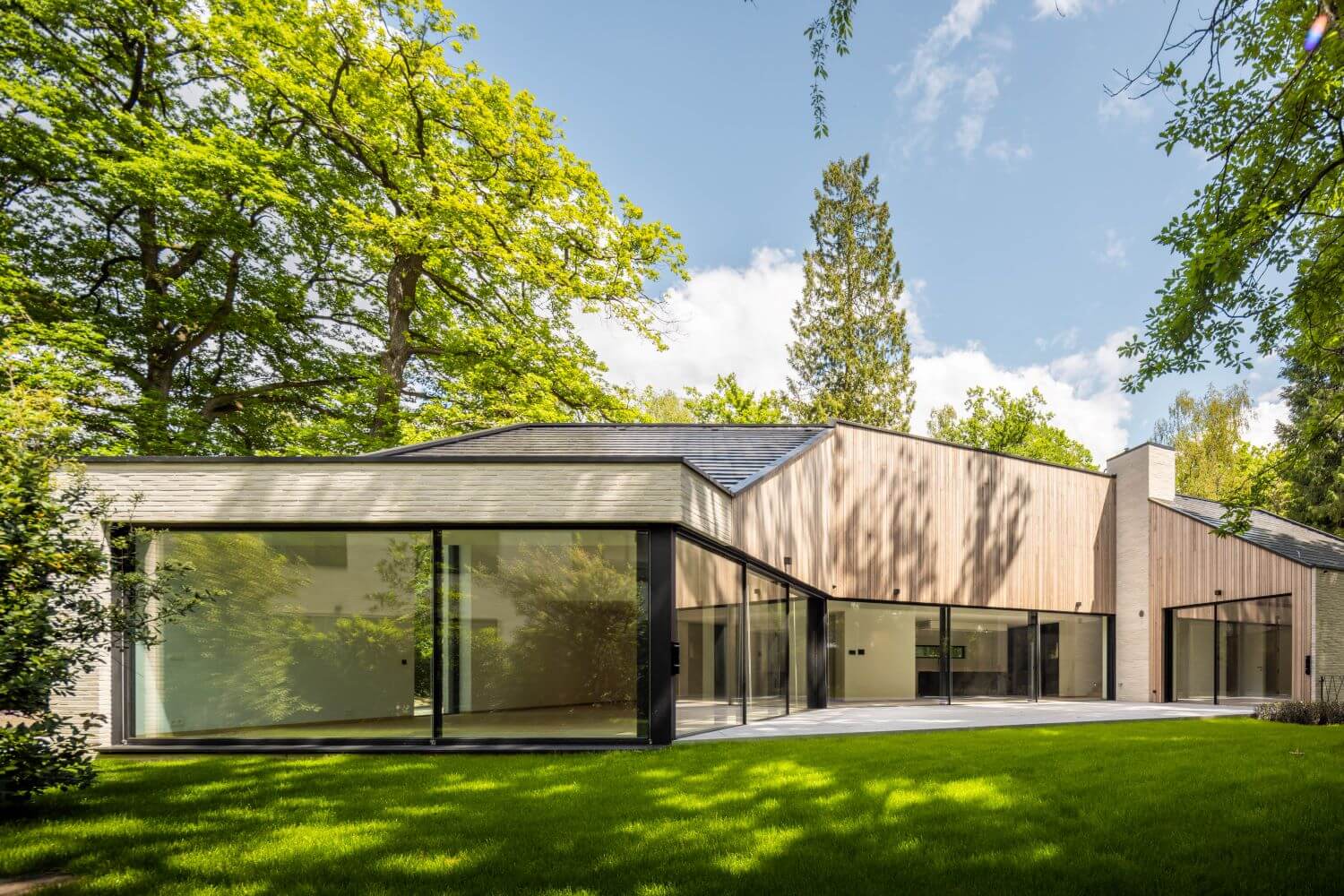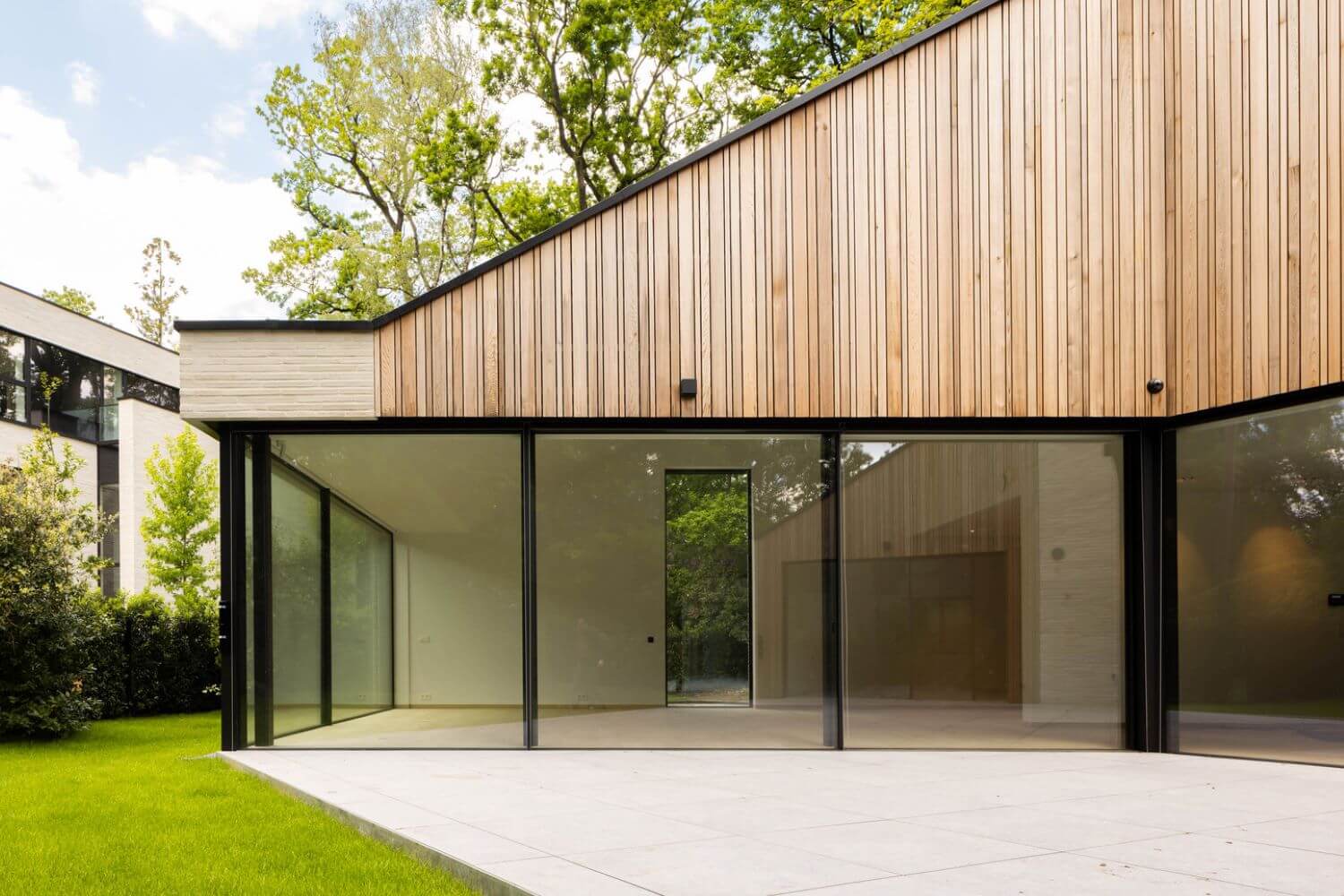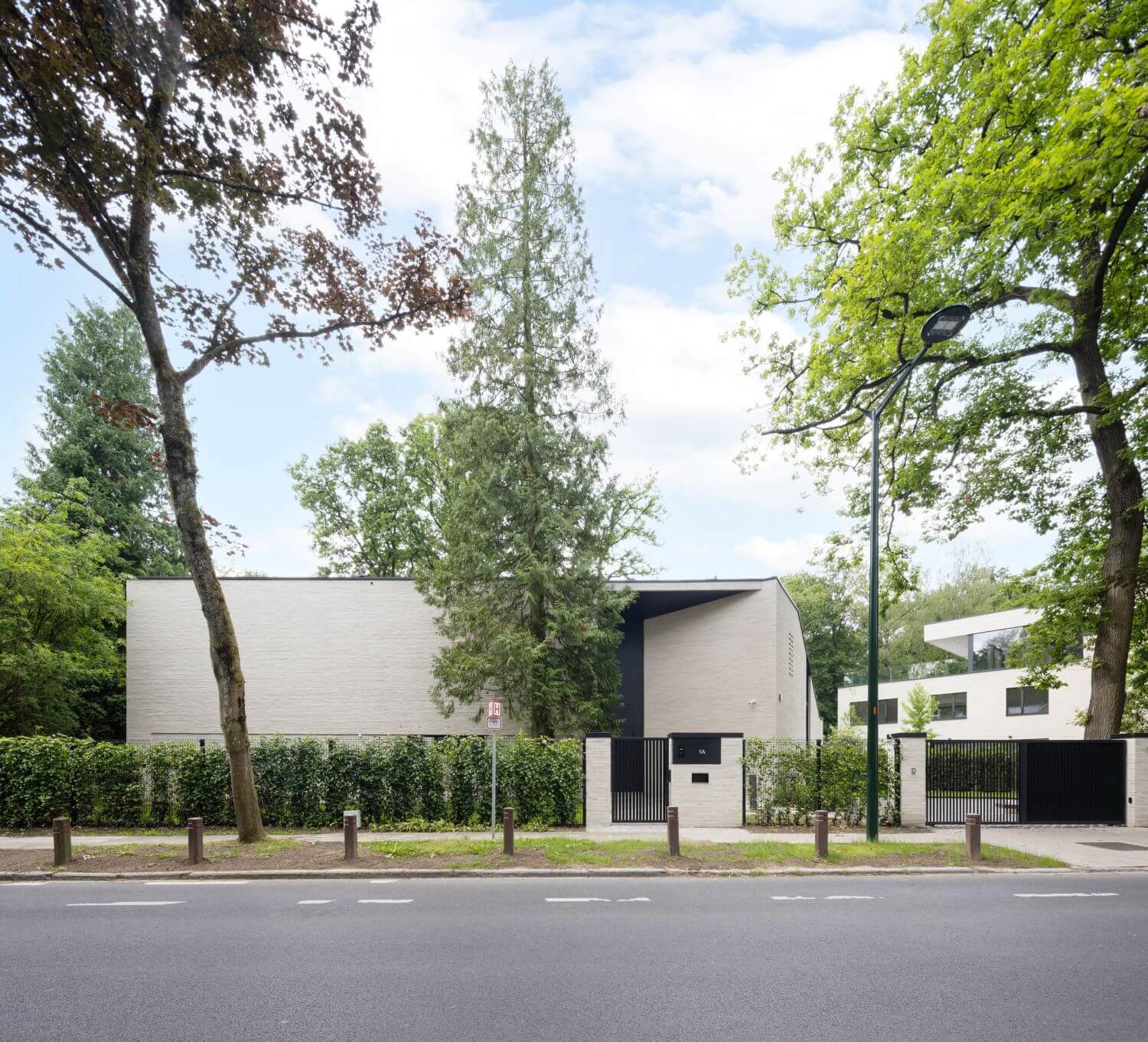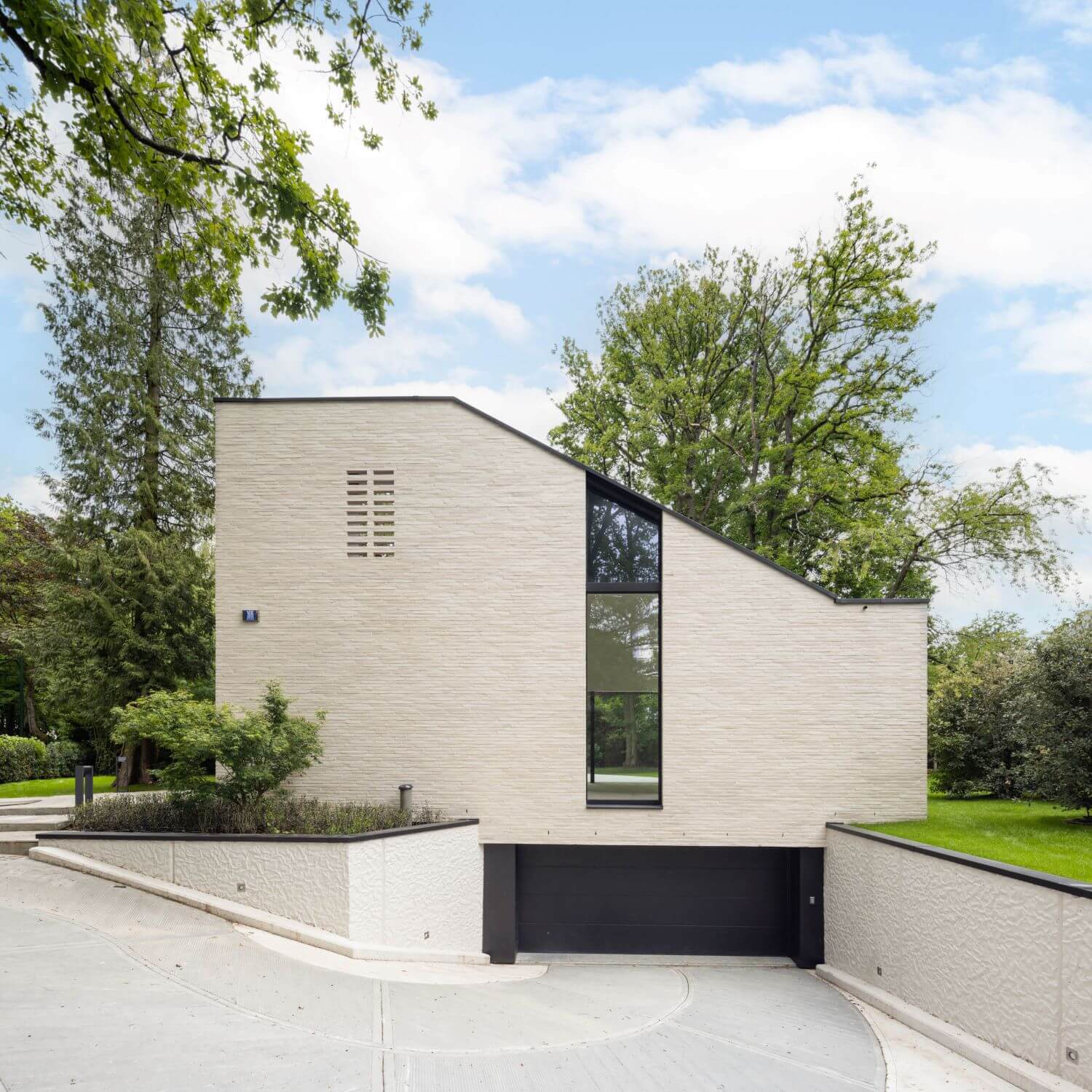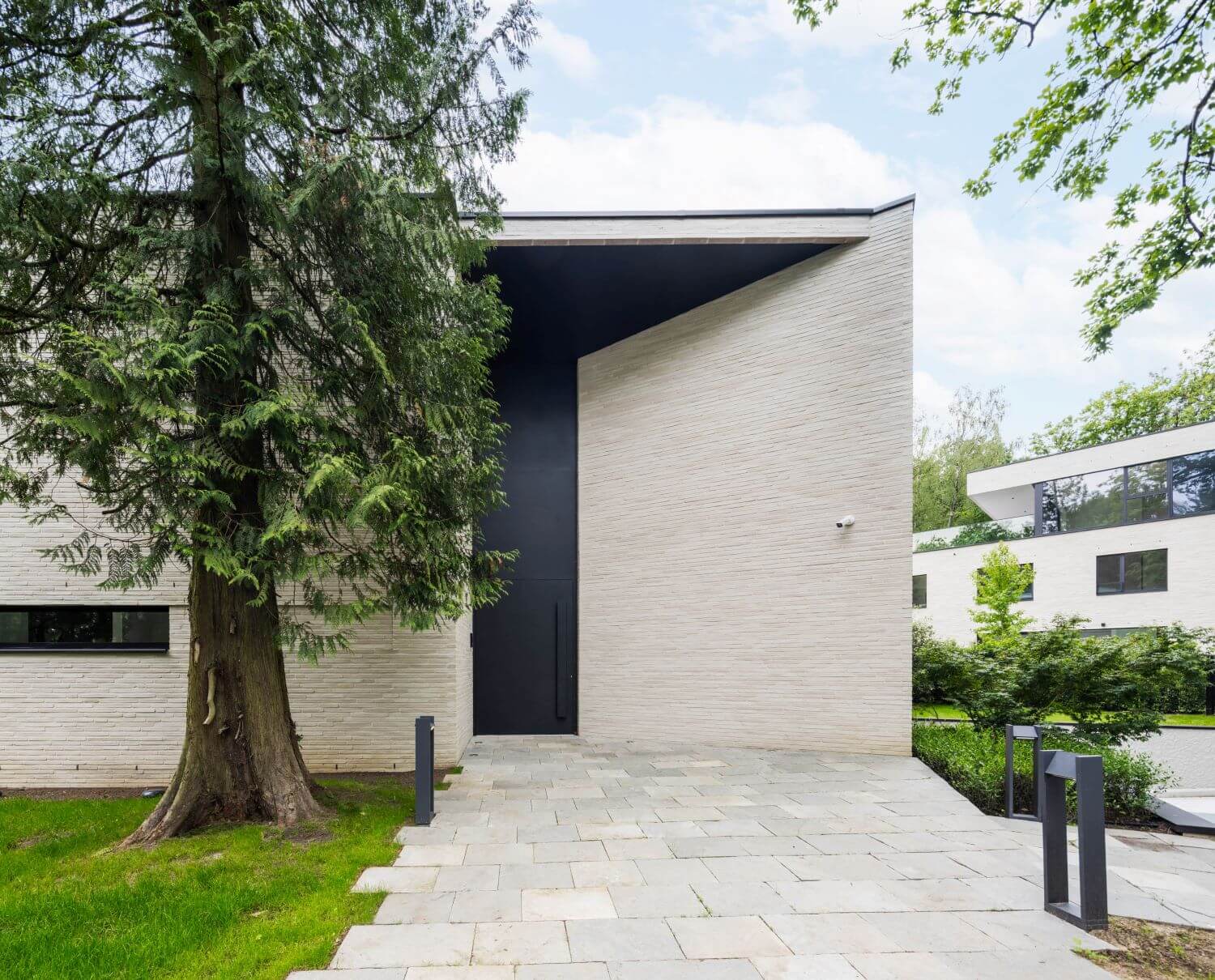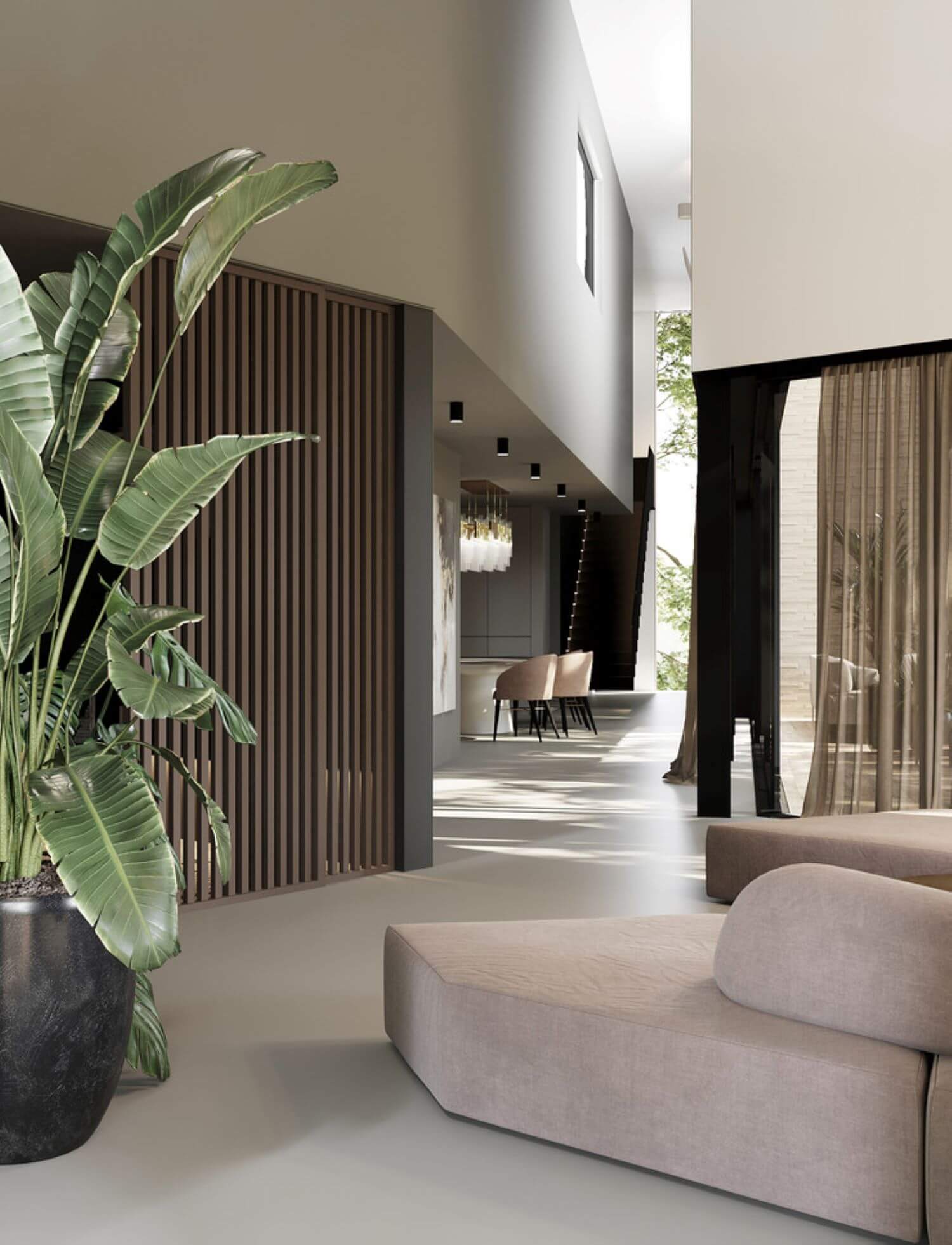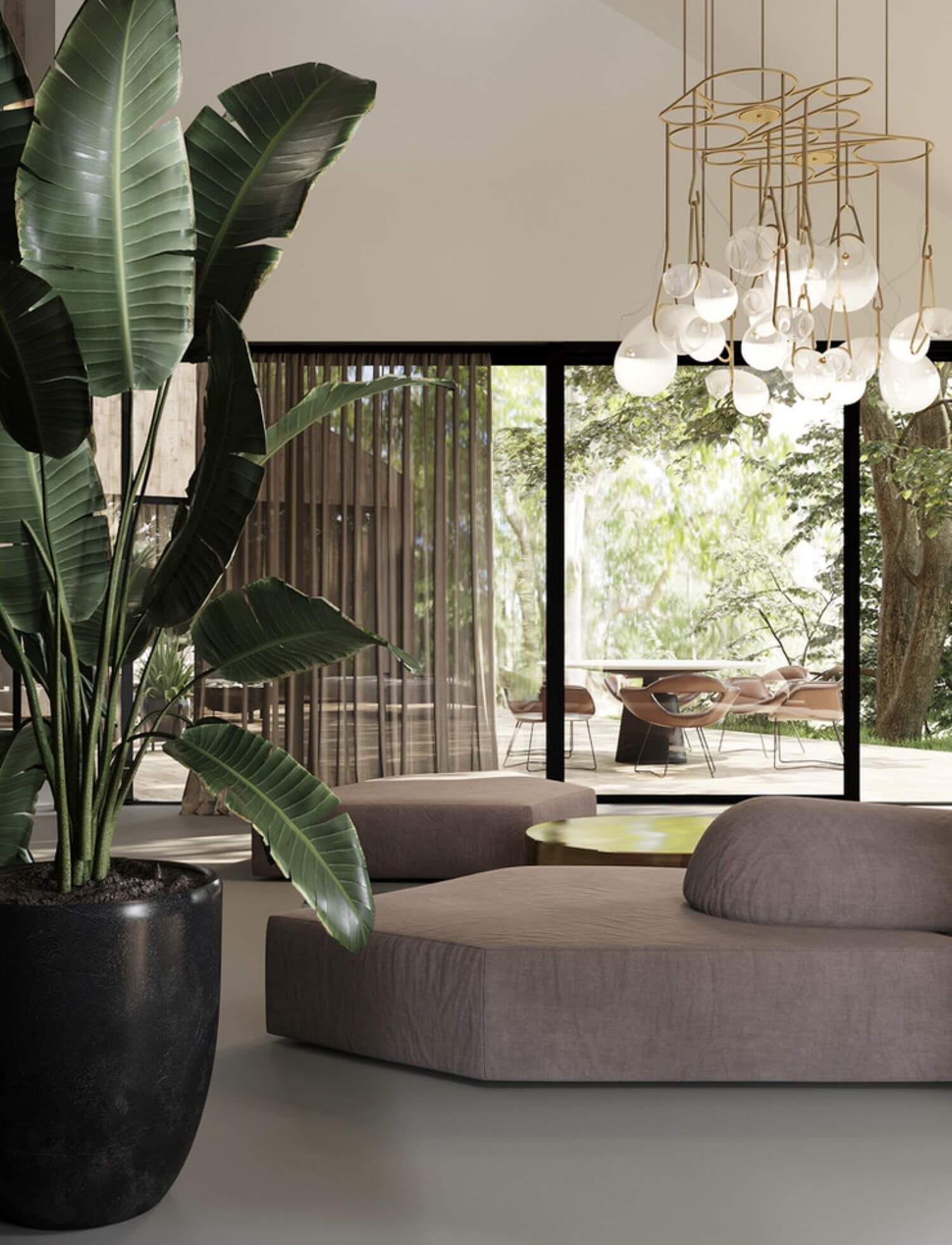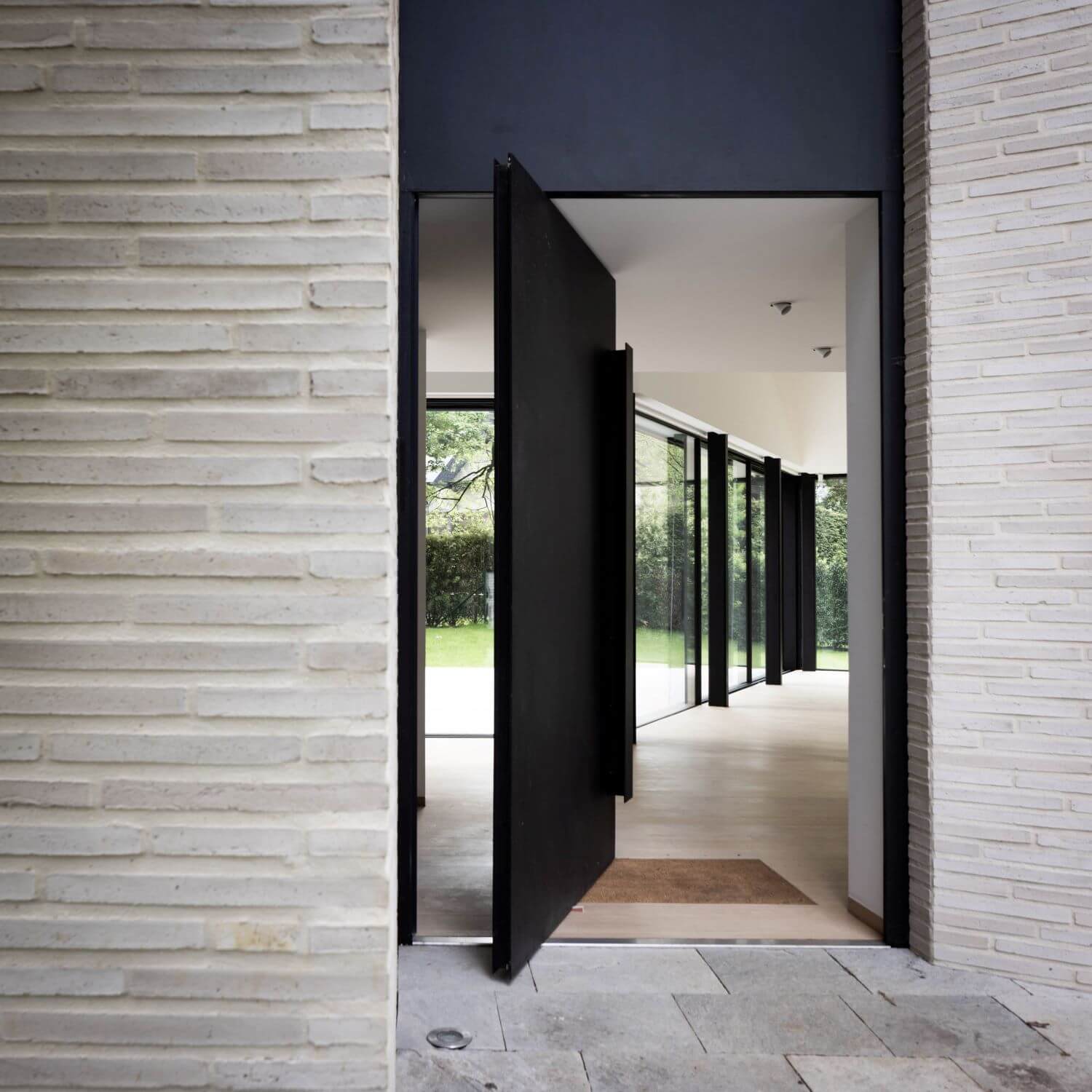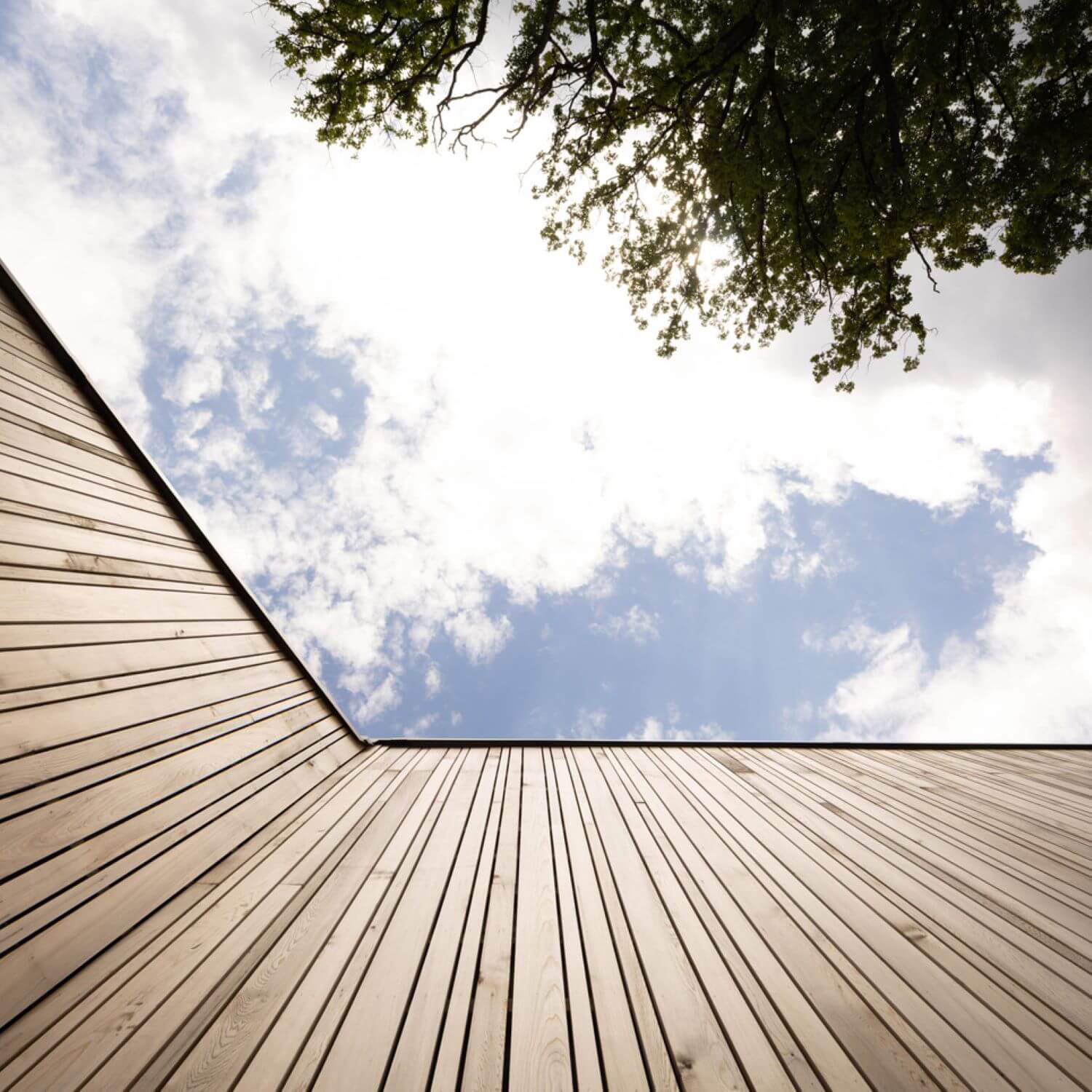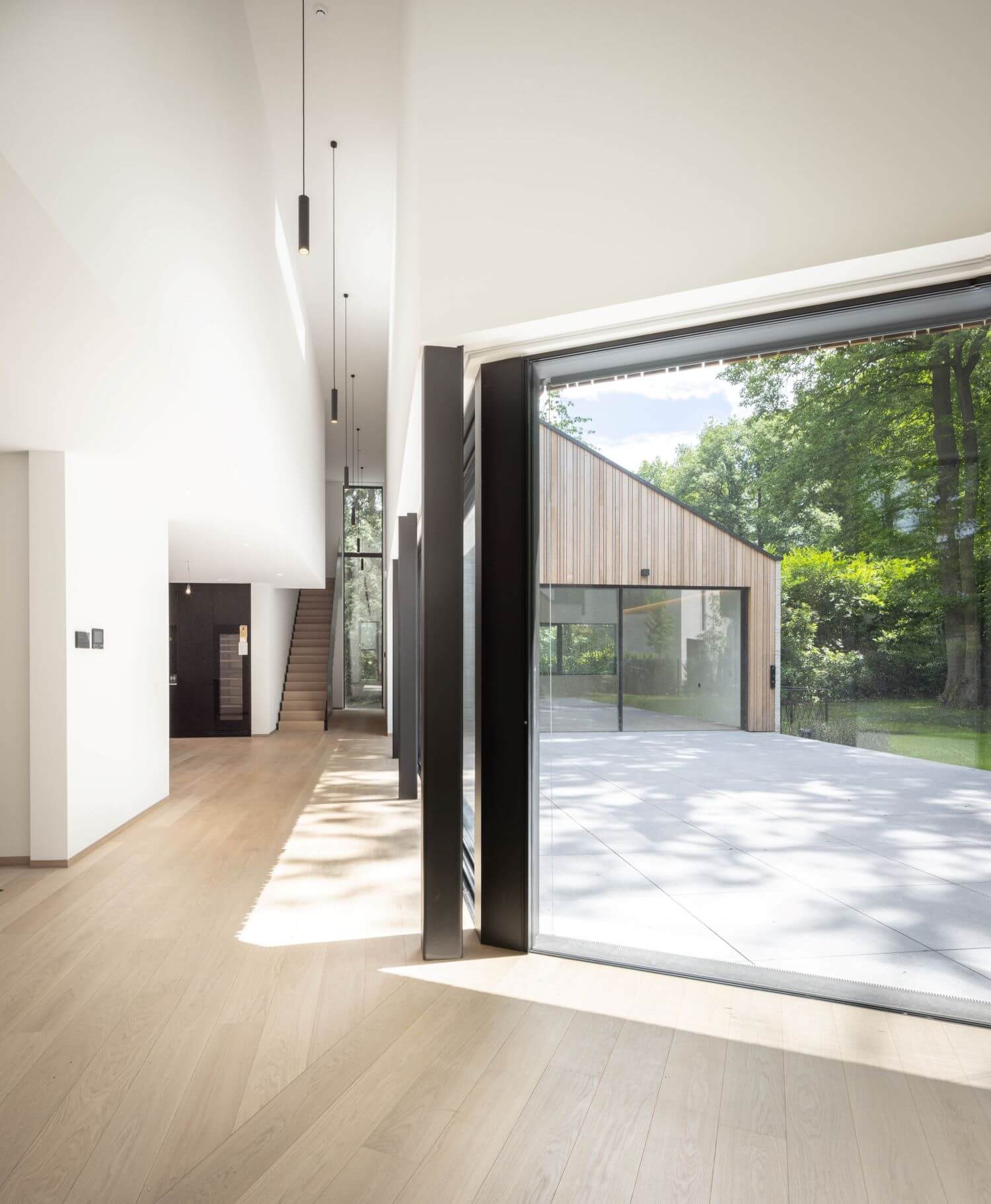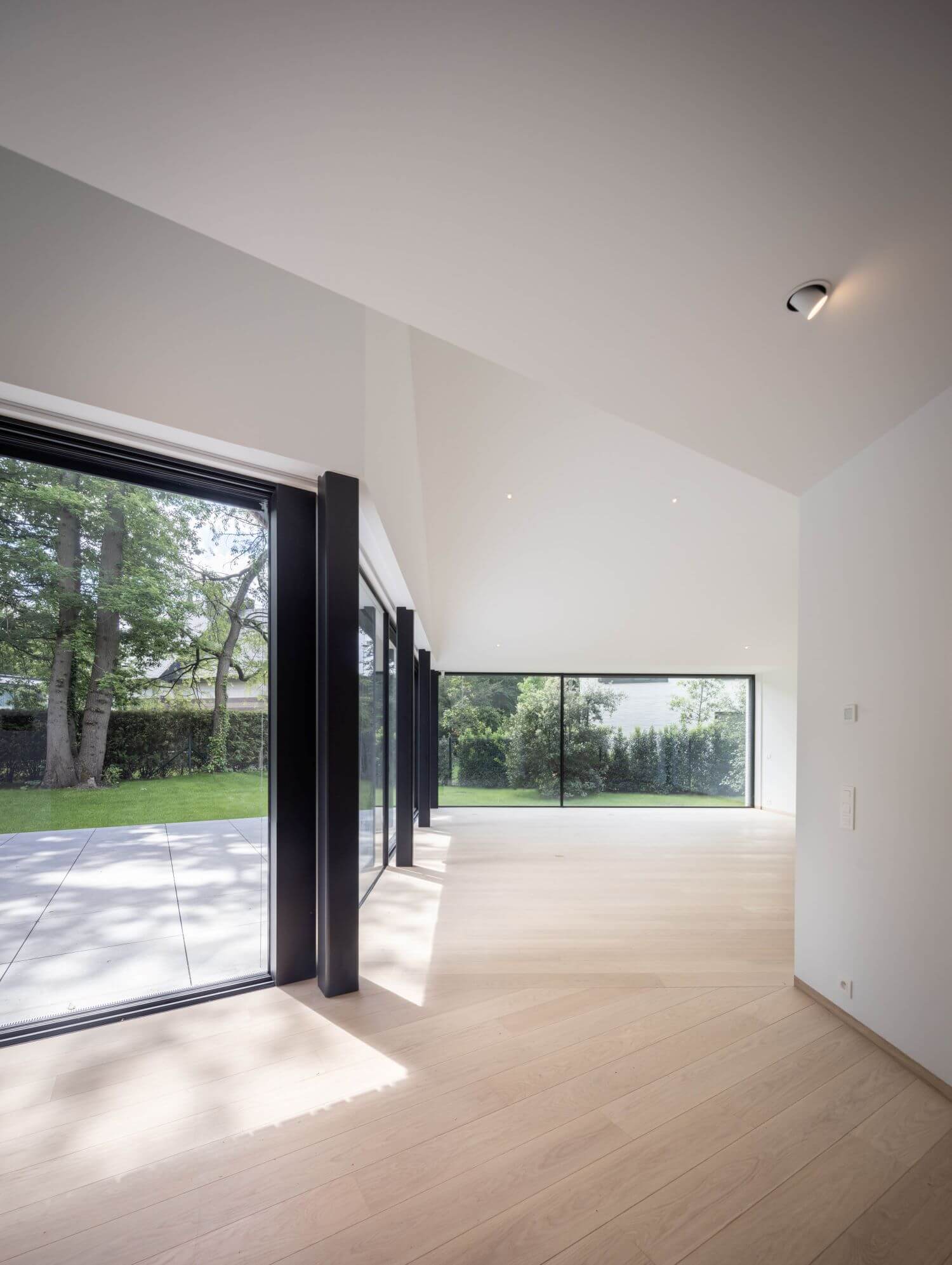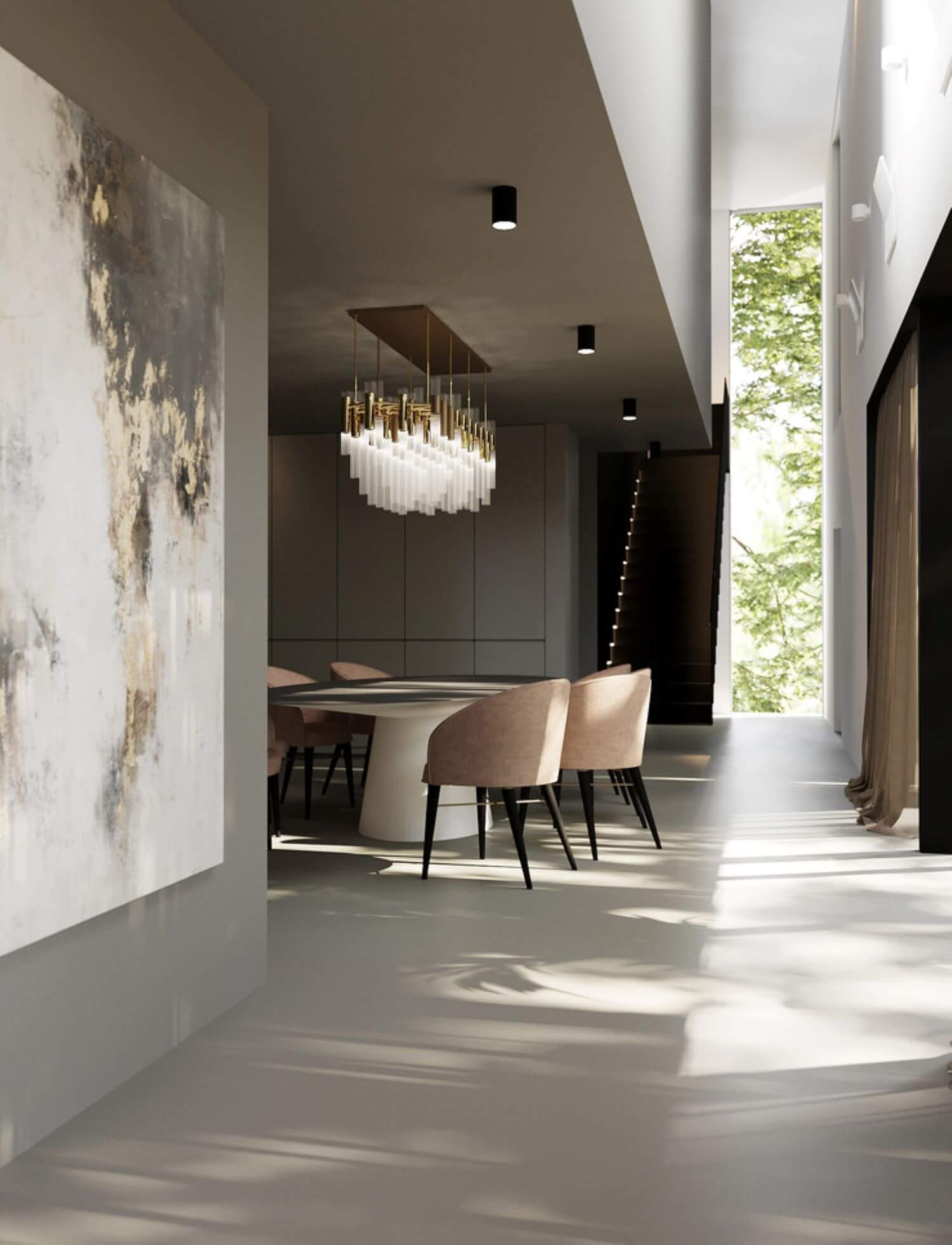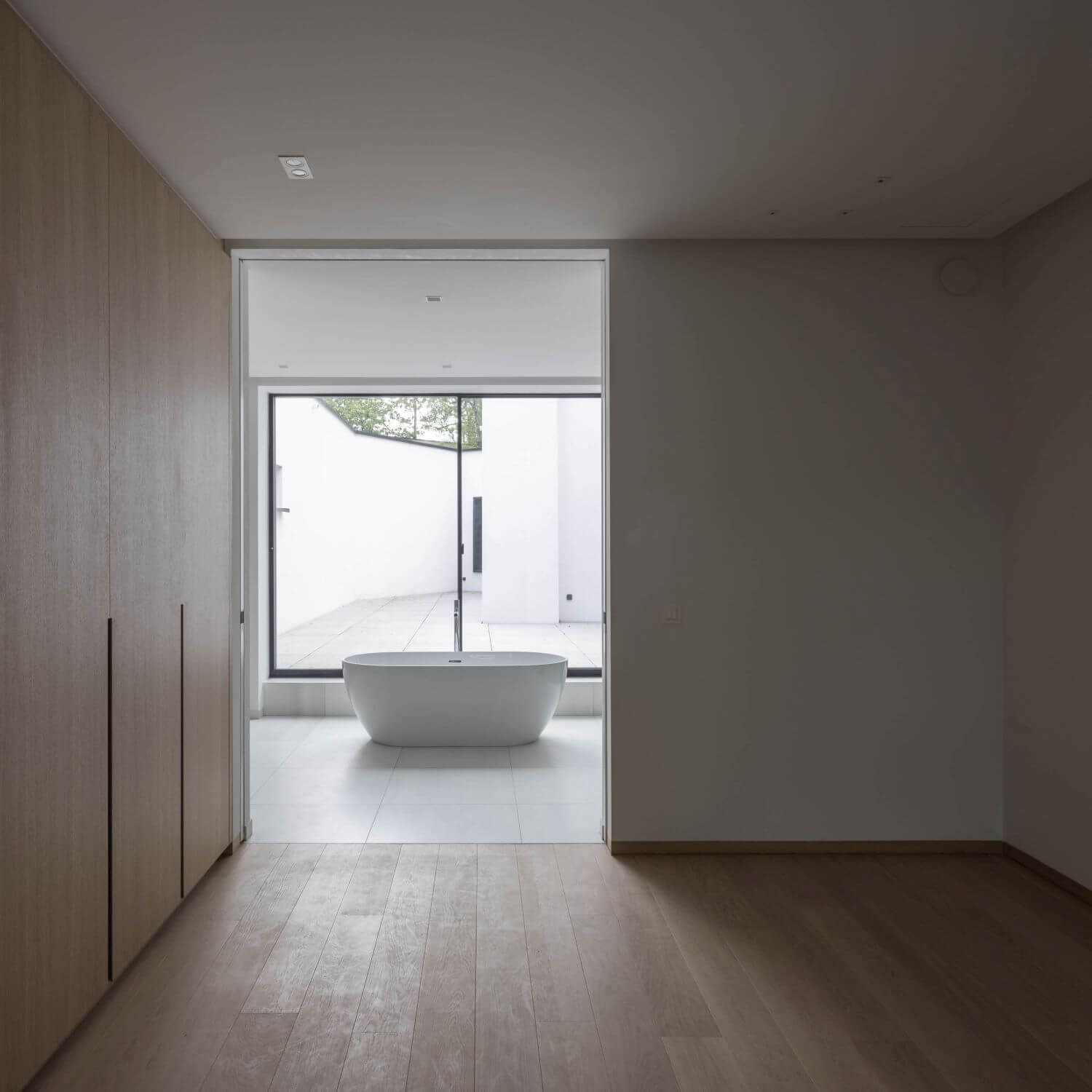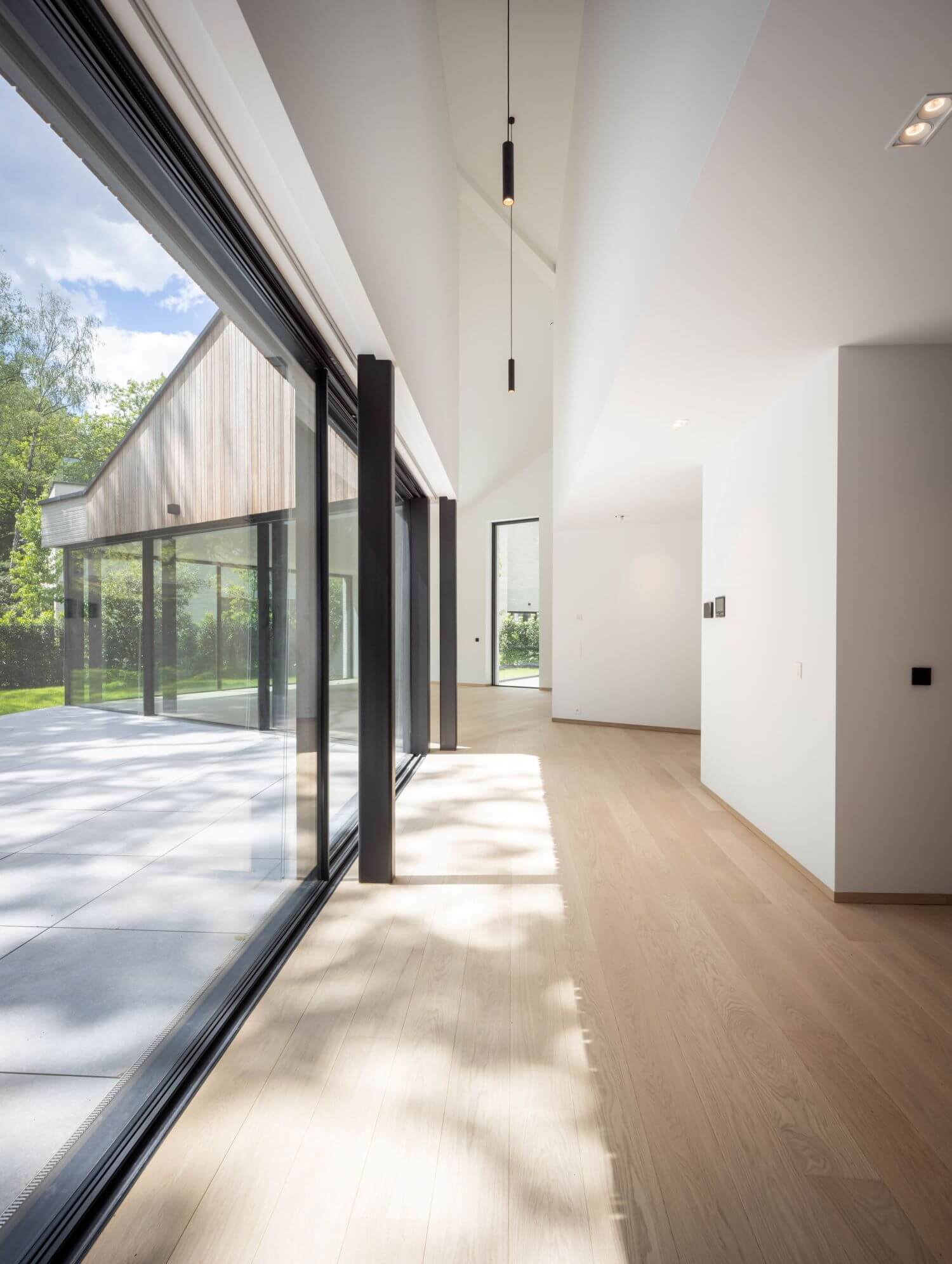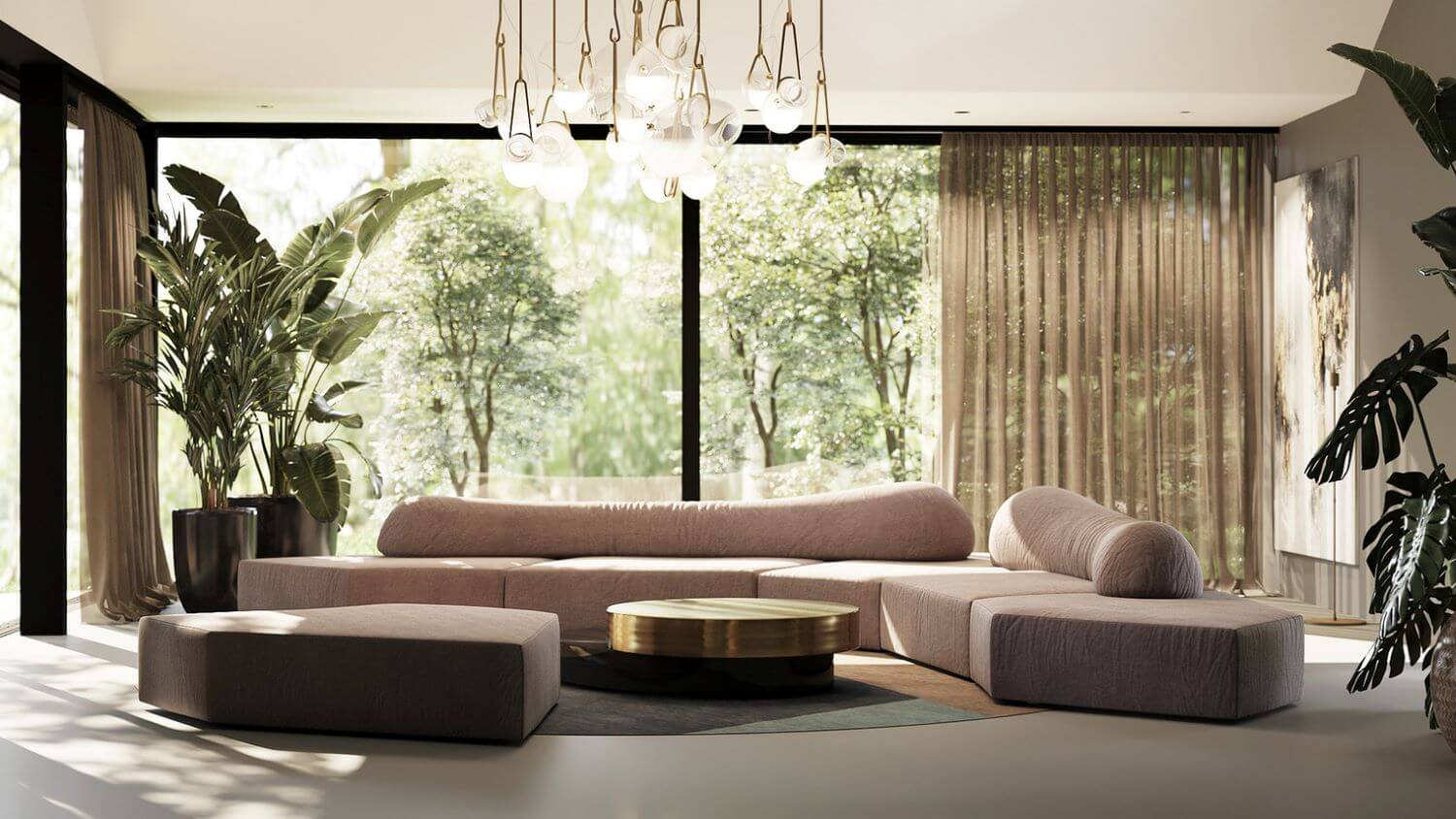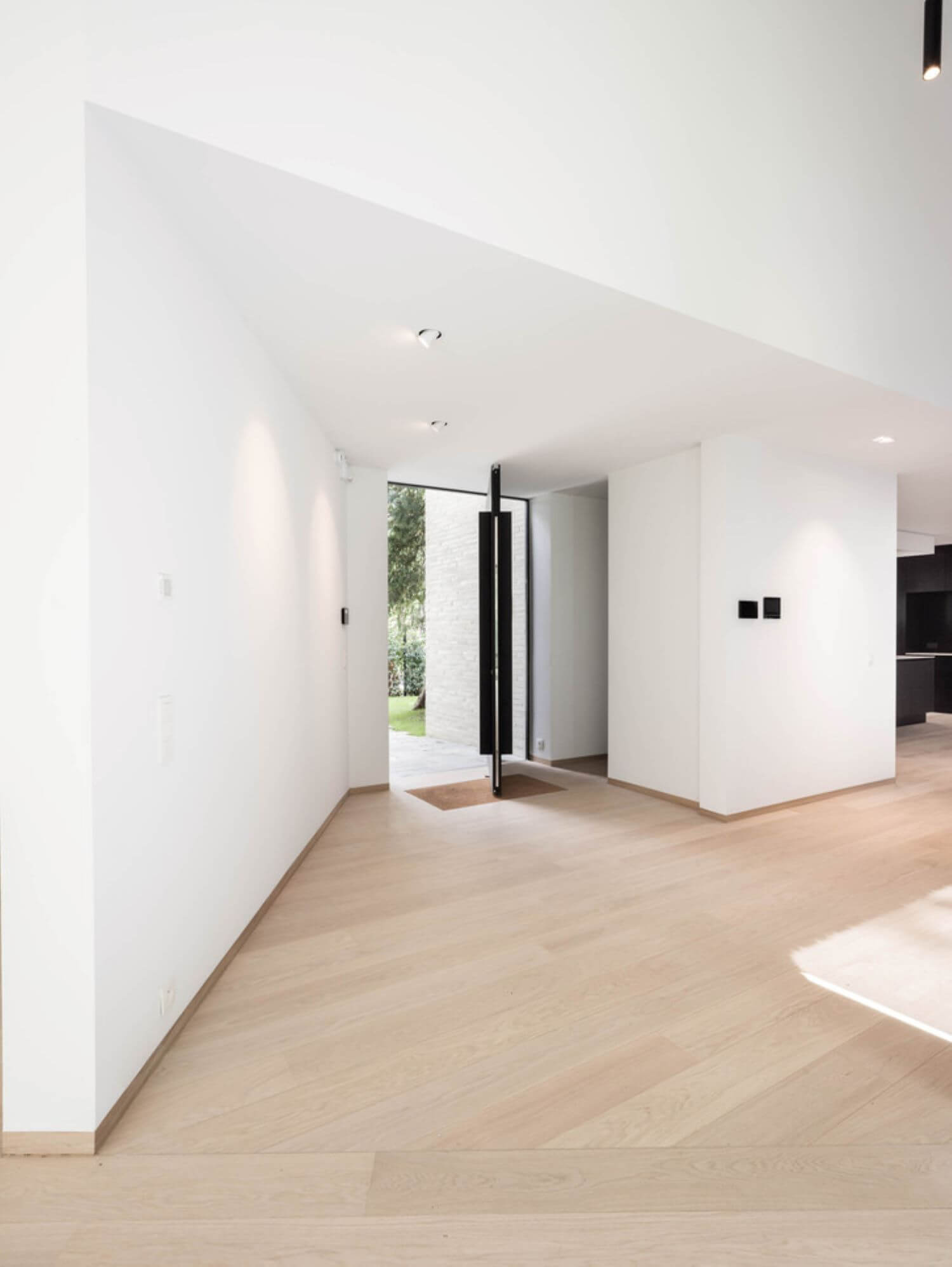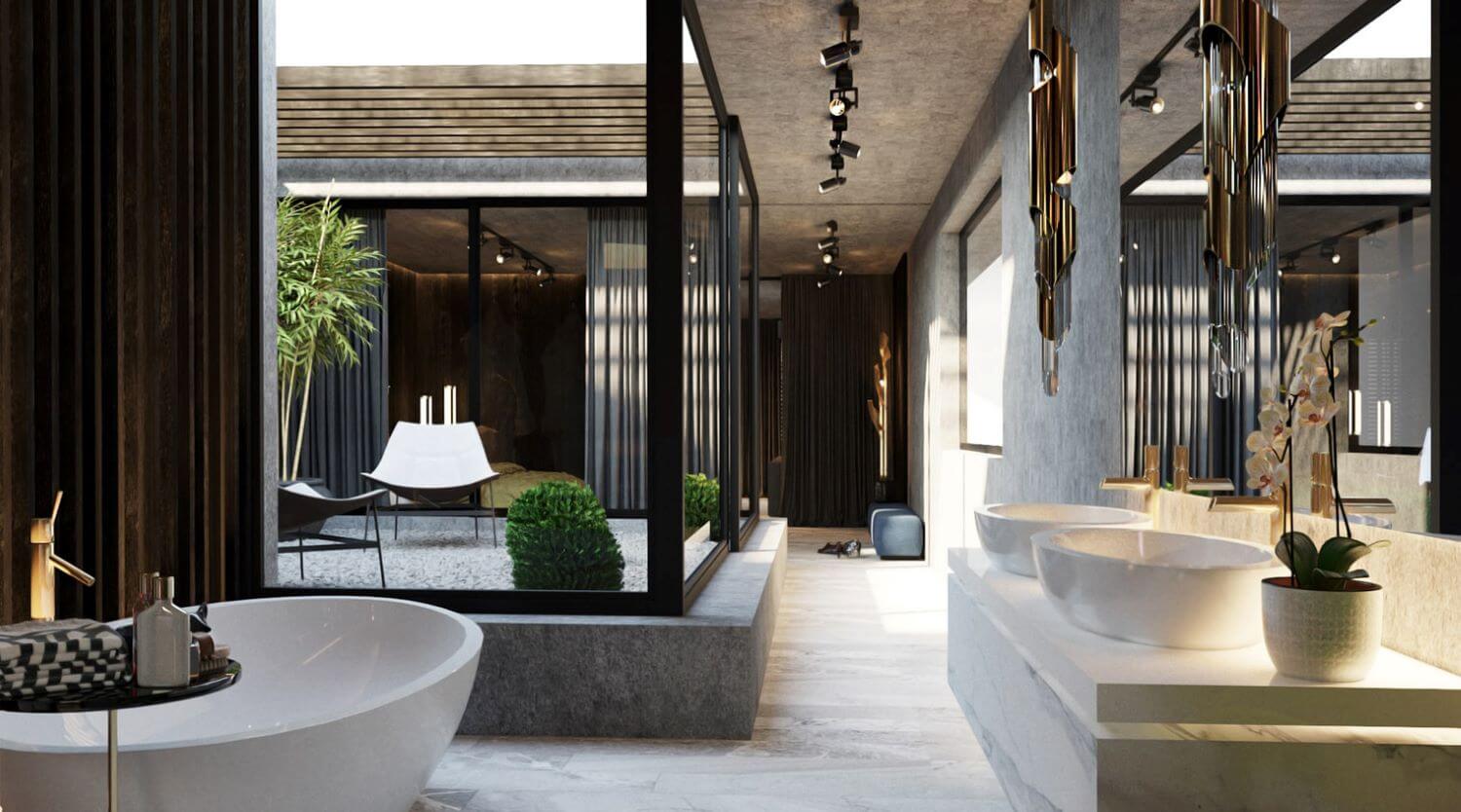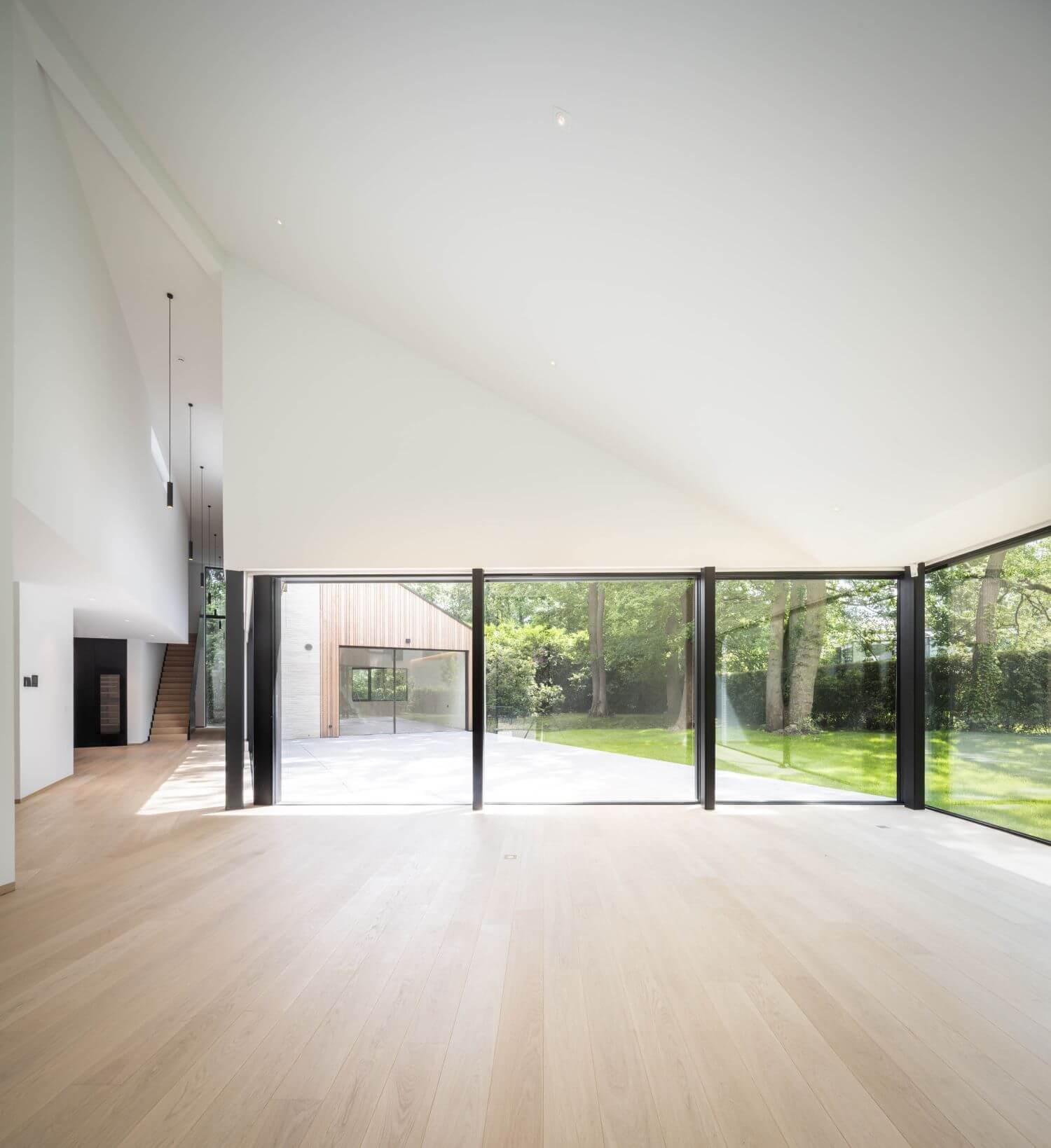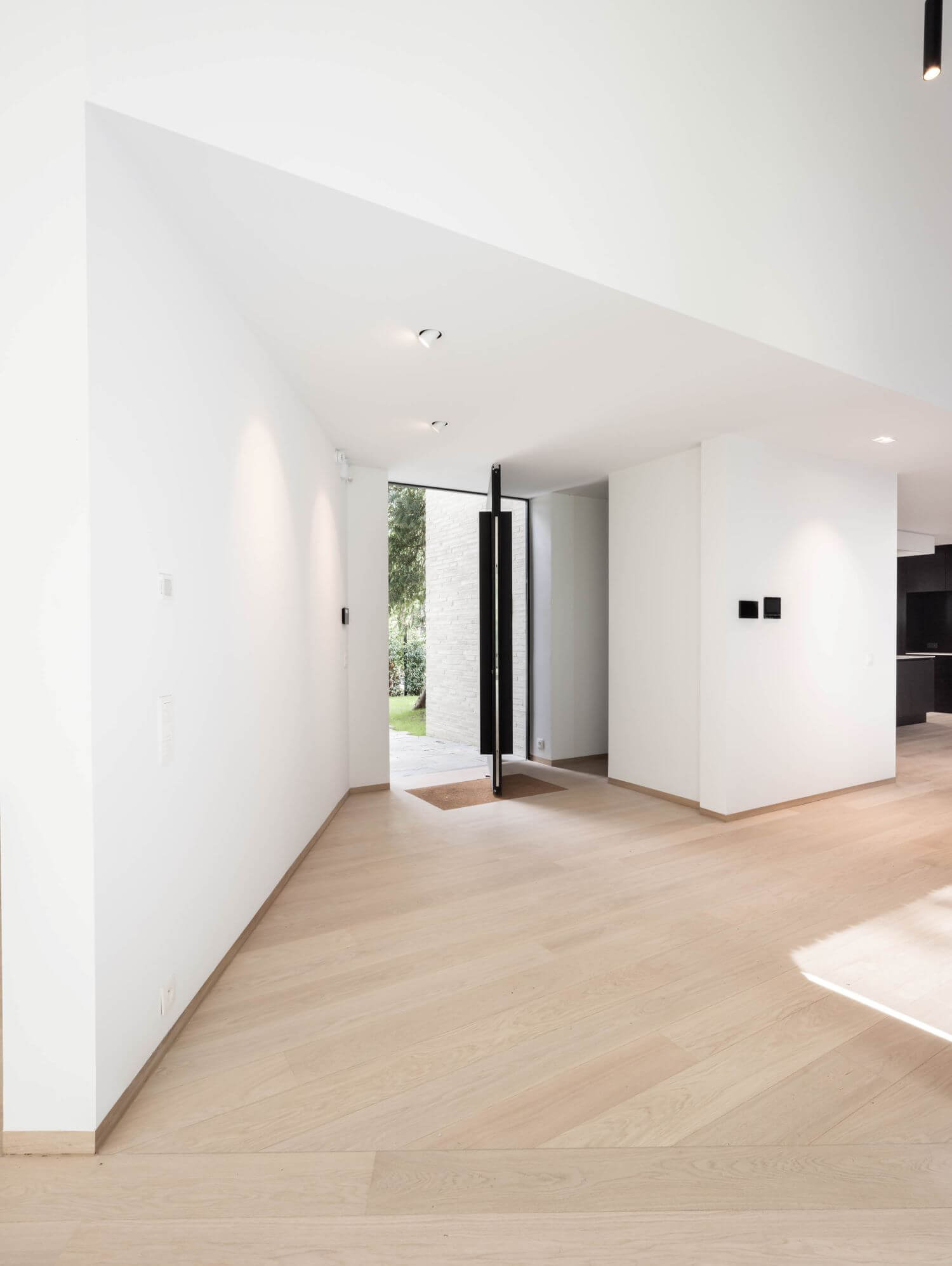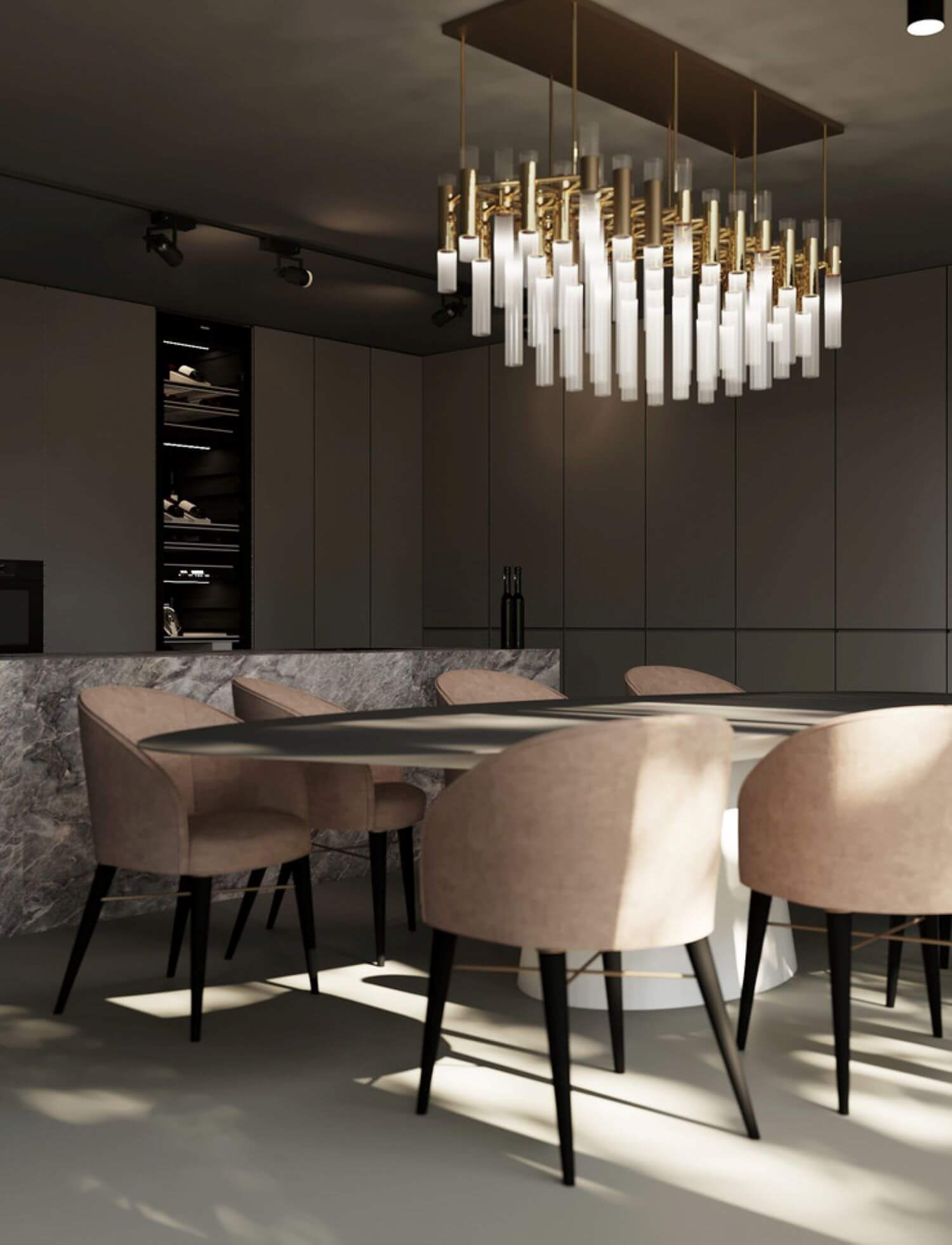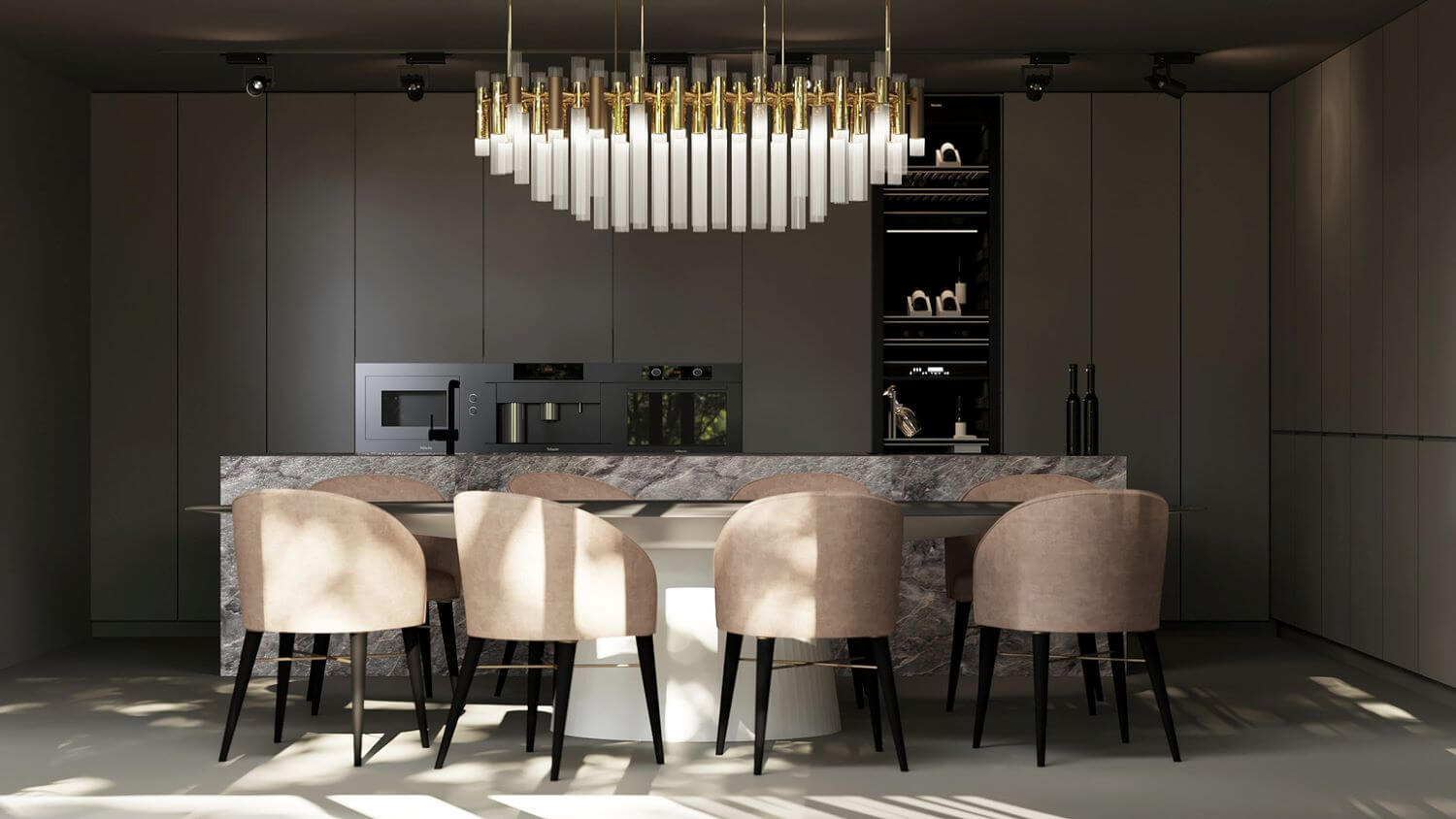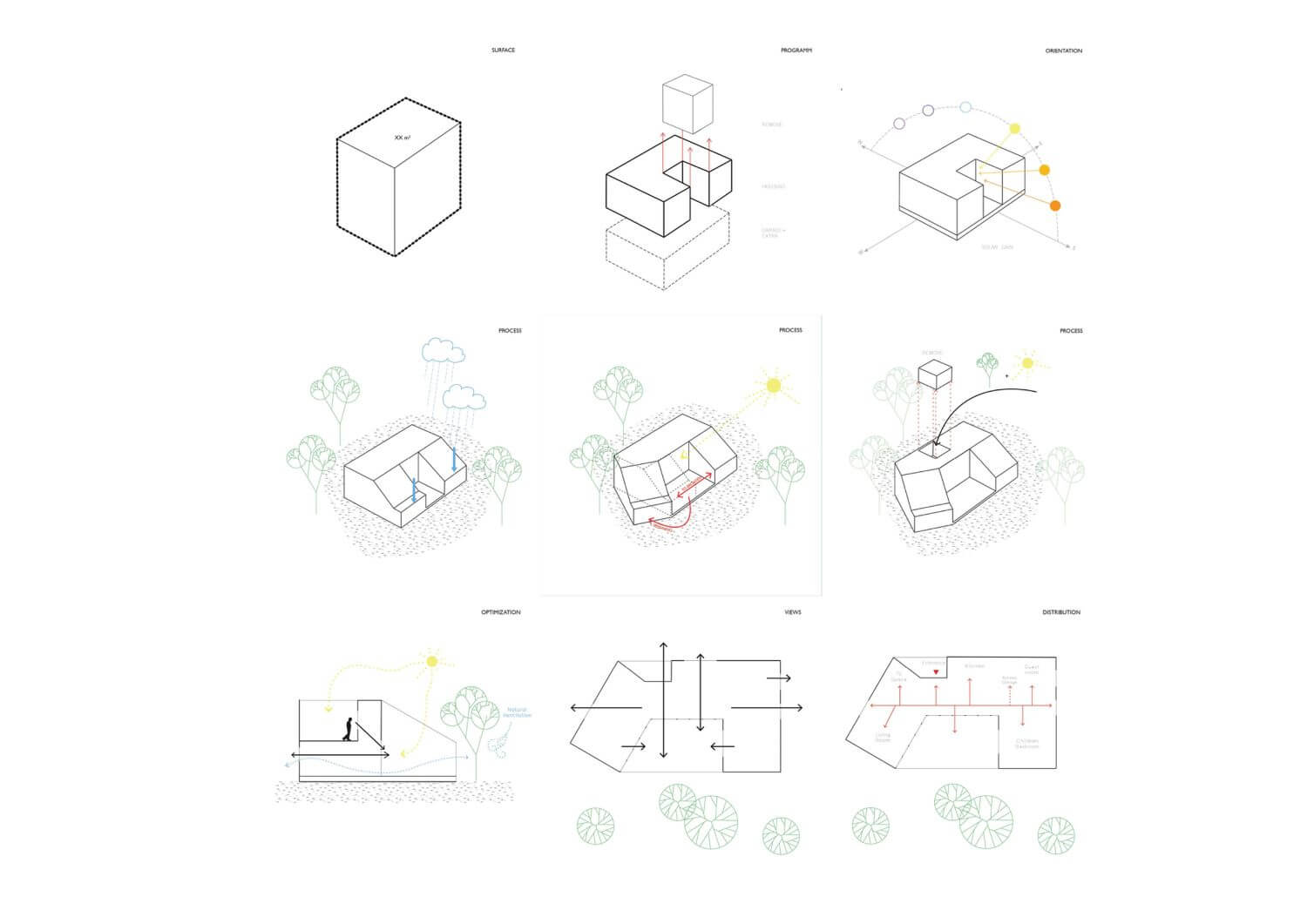 ---