The Shomali Design Studio, led by Yaser and Yasin Rashid Shomali, recently designed a 2-story villa with 3 bedrooms. The design aimed to follow their specific design language, featuring sharp sloping roofs with stroke edge lines, while also meeting the client's needs. The design characteristics were well-suited to the climate, design preference, and local conditions.
When designing a modern building with an L-shaped plan, sloping roofs can serve both functional and design purposes. They can help shed water while adding visual interest to the building. Incorporating a void or double-height space can create a dramatic effect with the sloping roof supporting the upper level. Exterior steps leading up to a terrace or outdoor space can enhance the design and create a seamless transition between the indoor and outdoor areas. Adding greenery such as palms or other plants on the terrace can add natural beauty and tranquility.
A pool can also be incorporated into the design, either within the L-shaped structure or as a separate element and connected to the indoor living space through large windows that create a sense of connection with the outdoor area. A fire pit and conversational area can further enhance the outdoor space and make it more inviting. By incorporating natural elements such as palm trees and large windows, architects can create a sense of harmony between the building and its surroundings.
Overall, the combination of L-shaped plans, sloping roofs, voids, exterior steps, terraces, pools, and fire pits can create a striking and functional modern building design. The key is to find the right combination of design elements that work together to create a cohesive and visually appealing building design.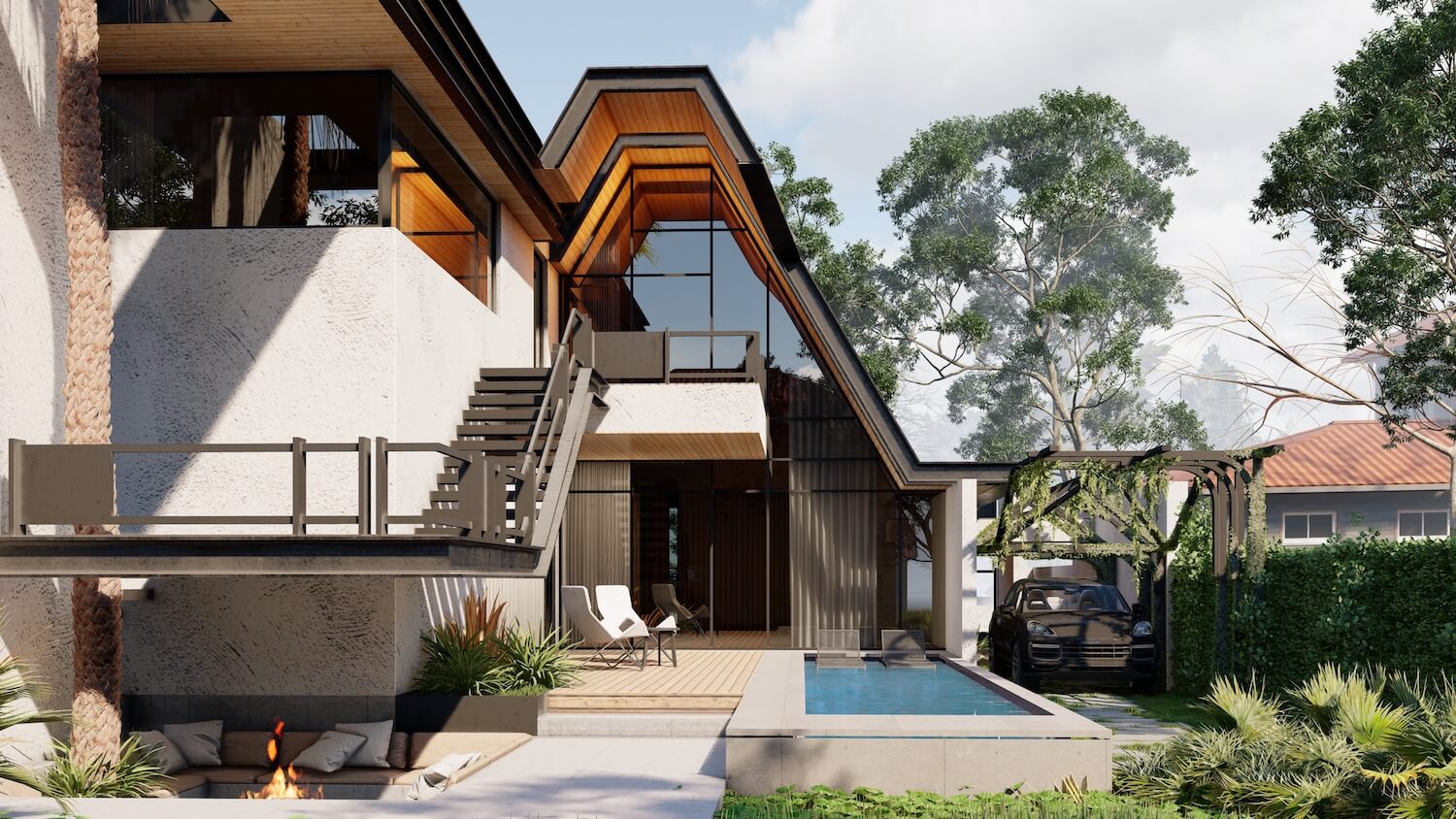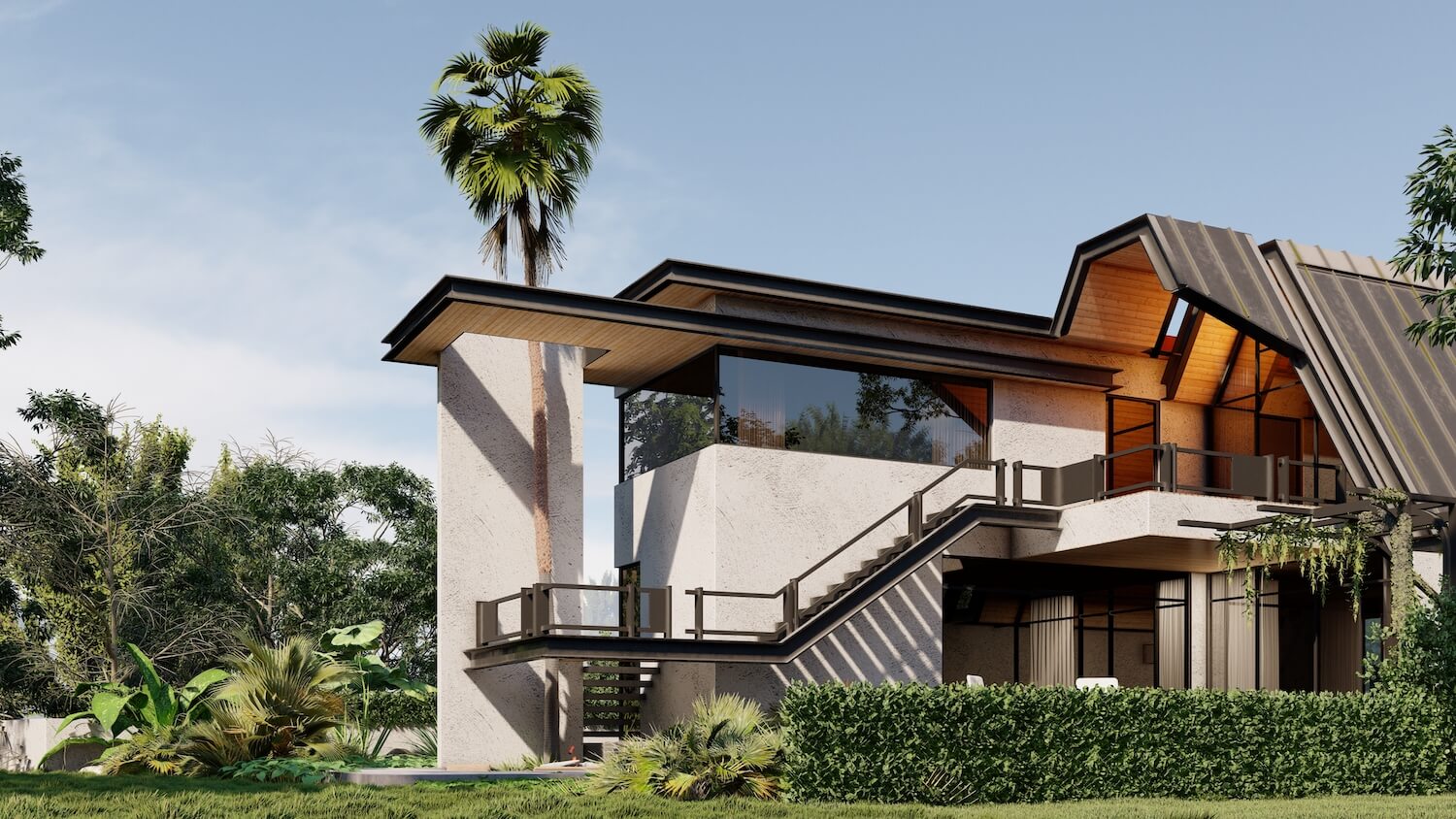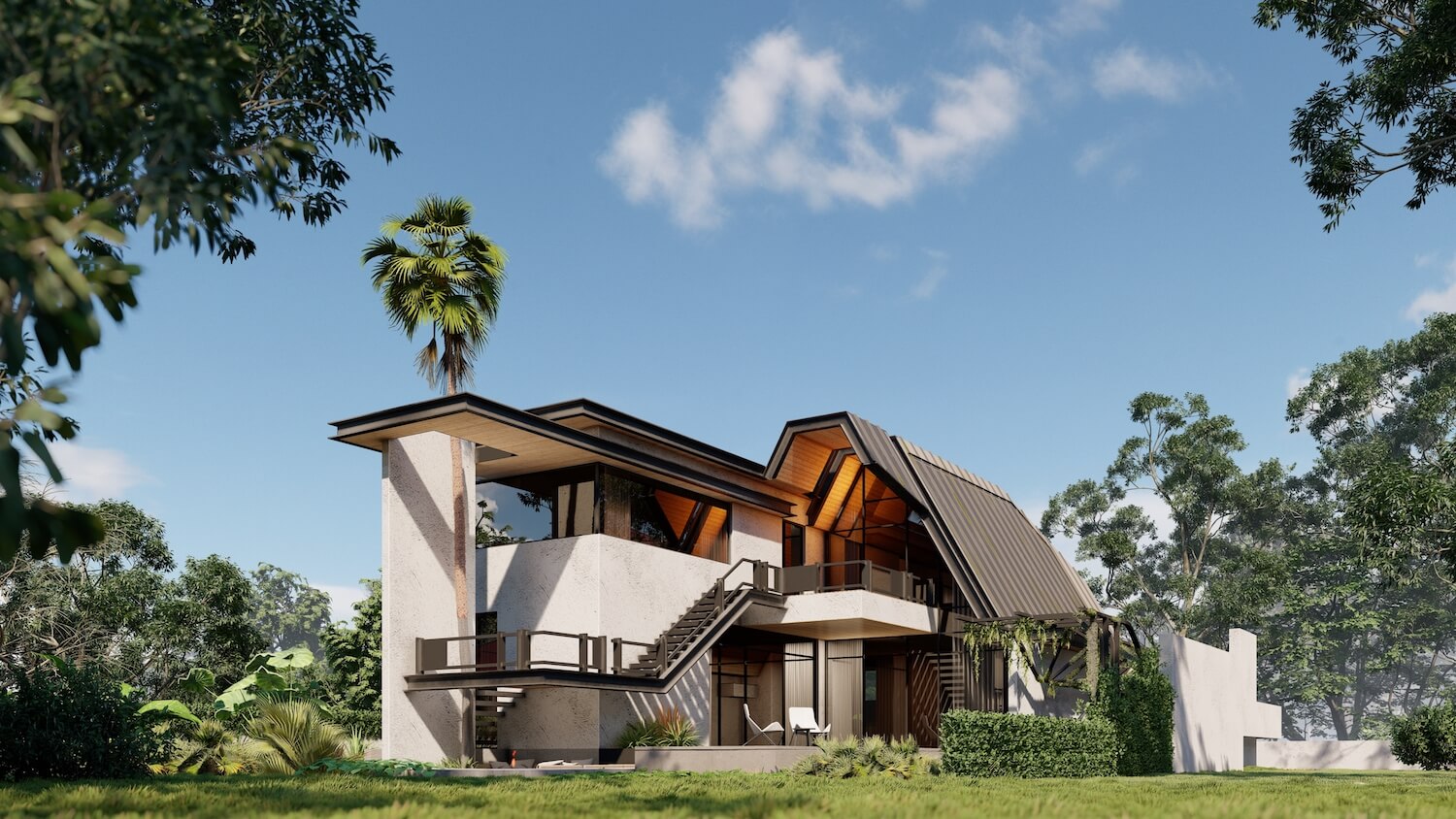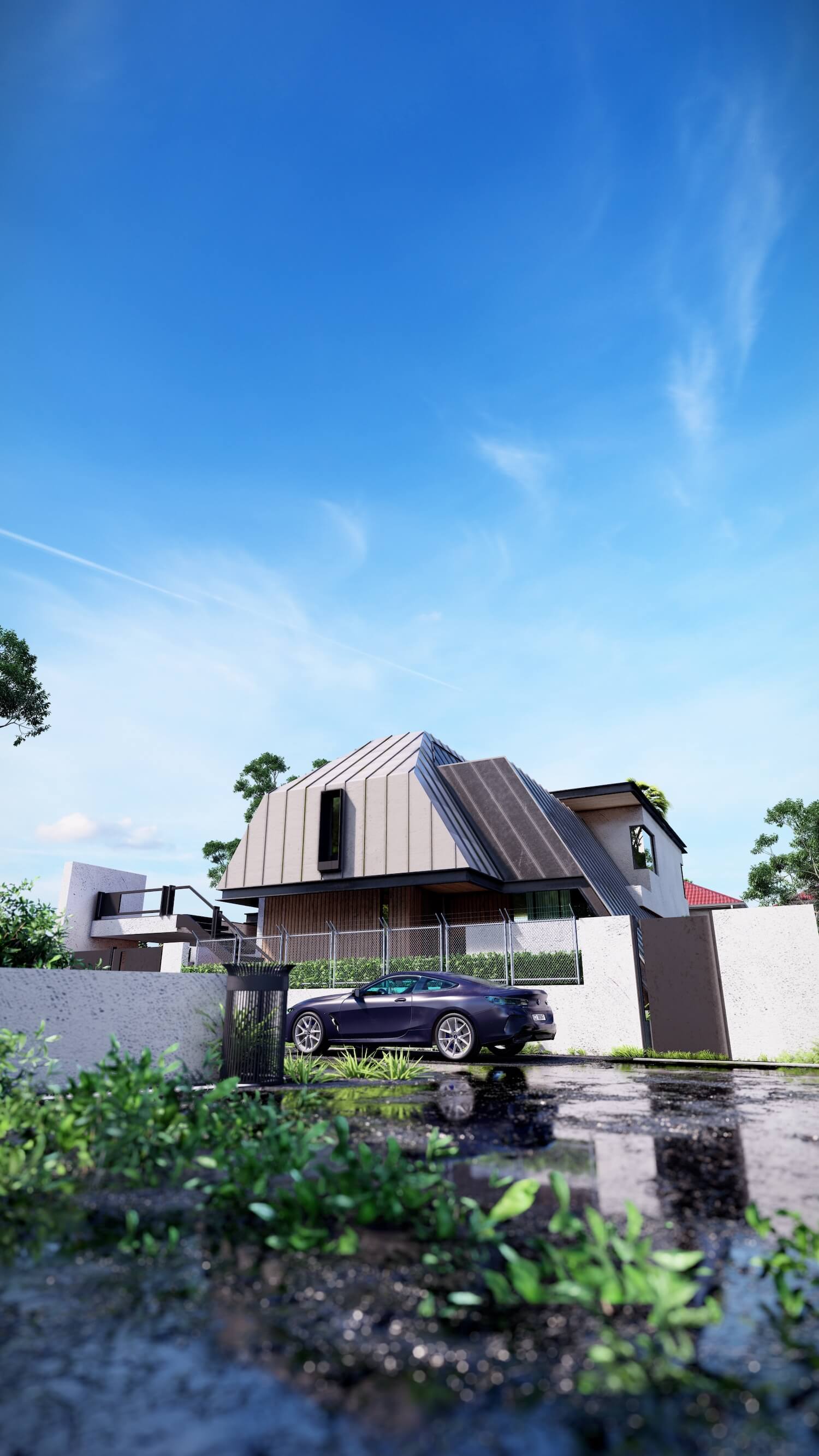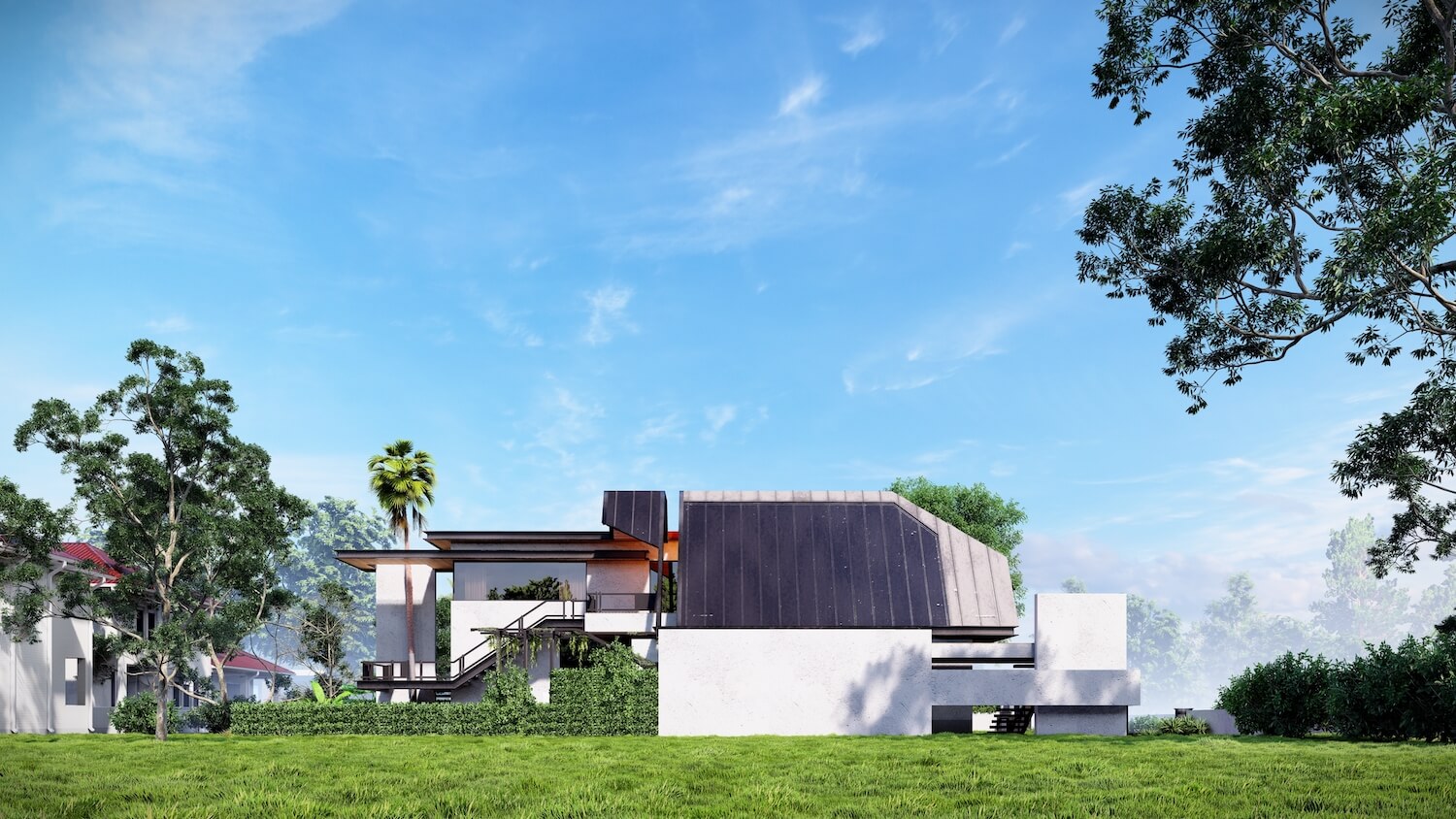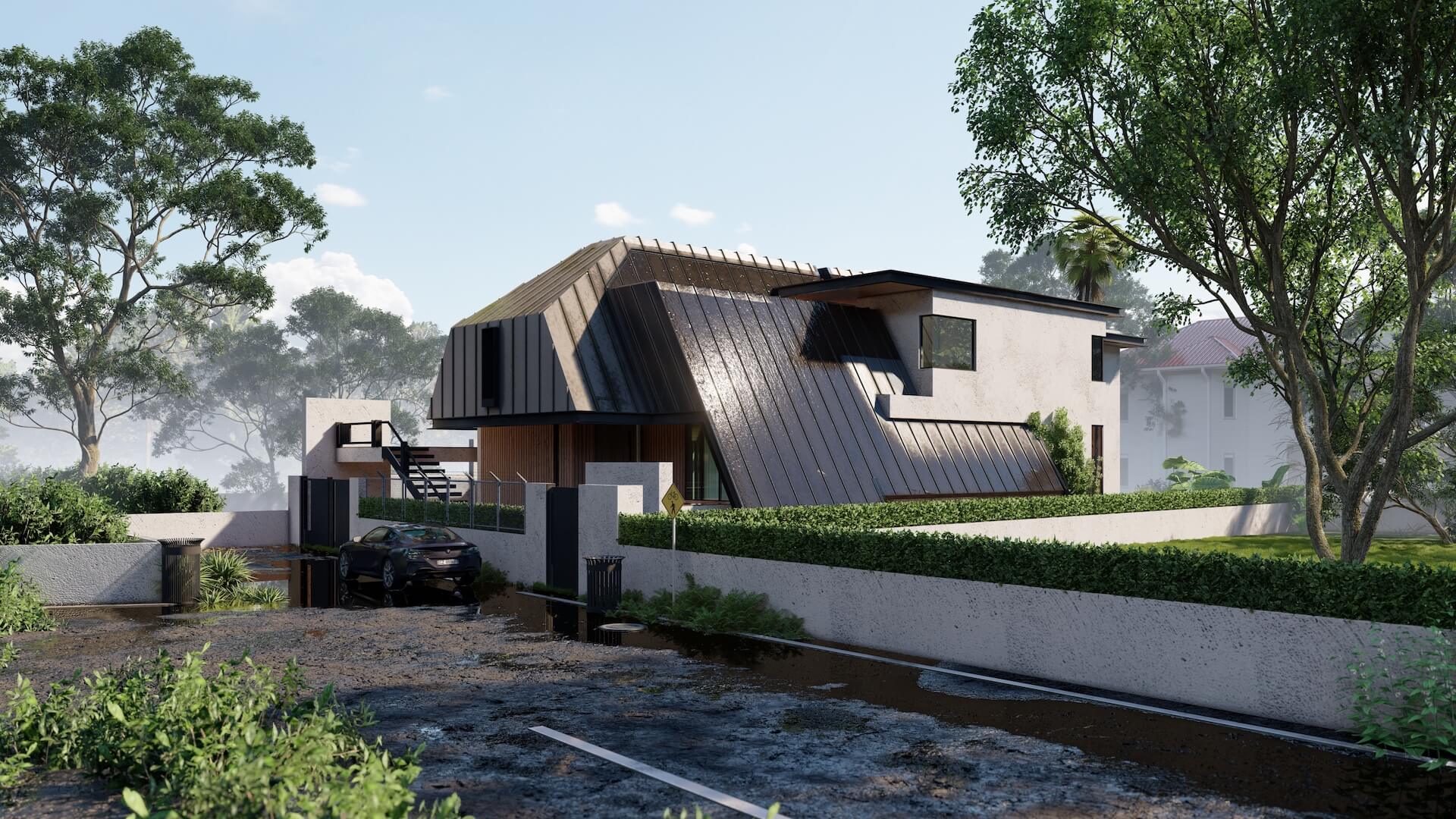 ---