MRG Arquitetura: The name of this residential project is originated in the neighborhood of São Conrado, Rio de Janeiro, Brazil, where it is located. Piacenza is the name of the birthplace of Saint Conrad (São Conrado in Portuguese), in northern Italy.
The elongate shape of the terrain and its gentle slope were the main points that guided the configuration of the project.
The main concept of this project was to create a comfortable house, with a relaxing atmosphere that invite the nature to enter through the integration of spaces, using light and natural ventilation, application of the green roof system to improve thermal comfort, reuse of rainwater and gray waters and solar energy with panels positioned on the top cover.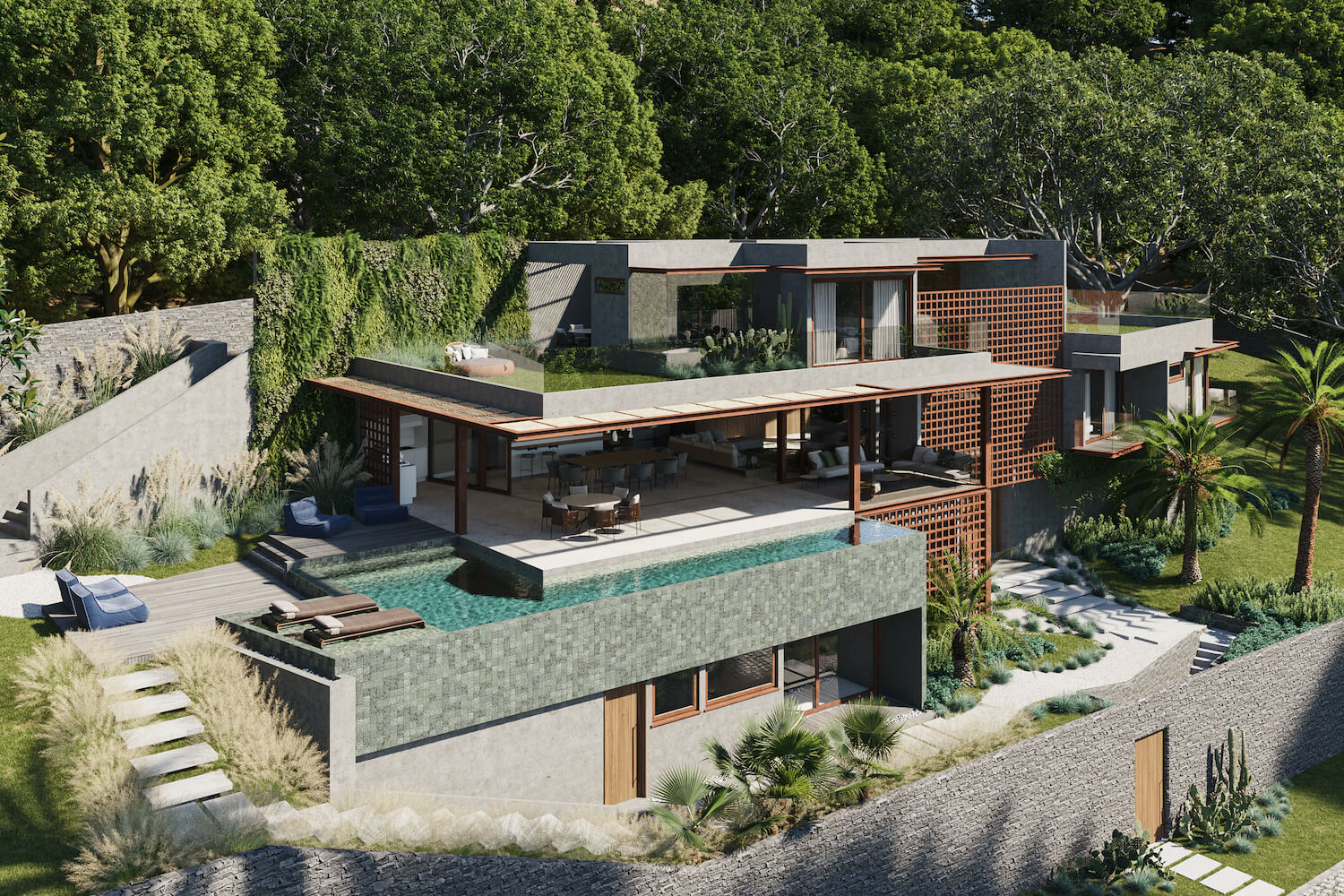 This project was developed in 03 floors, the lower floor with social access, the owner's particular office with an independent entrance, gym, sauna and laundry. On the middle floor, main of the project, there is the social area, composed of integrated living room, dining room and kitchen, and the external area, comprising the balcony with gourmet kitchen, solarium and swimming pool. The separation of the internal and external area is made by huge sliding glass doors that, when retracted, creates a unique large space. On this same floor are the guest suites, strategically positioned at the other border of the project so that there is no interference from social unrest, allowing more silence and privacy for guests. On the upper floor, in isolation from the rest of the house, is the master suite, with a bedroom, closet and bathroom connected by large sliding doors and a green terrace above the lower floor.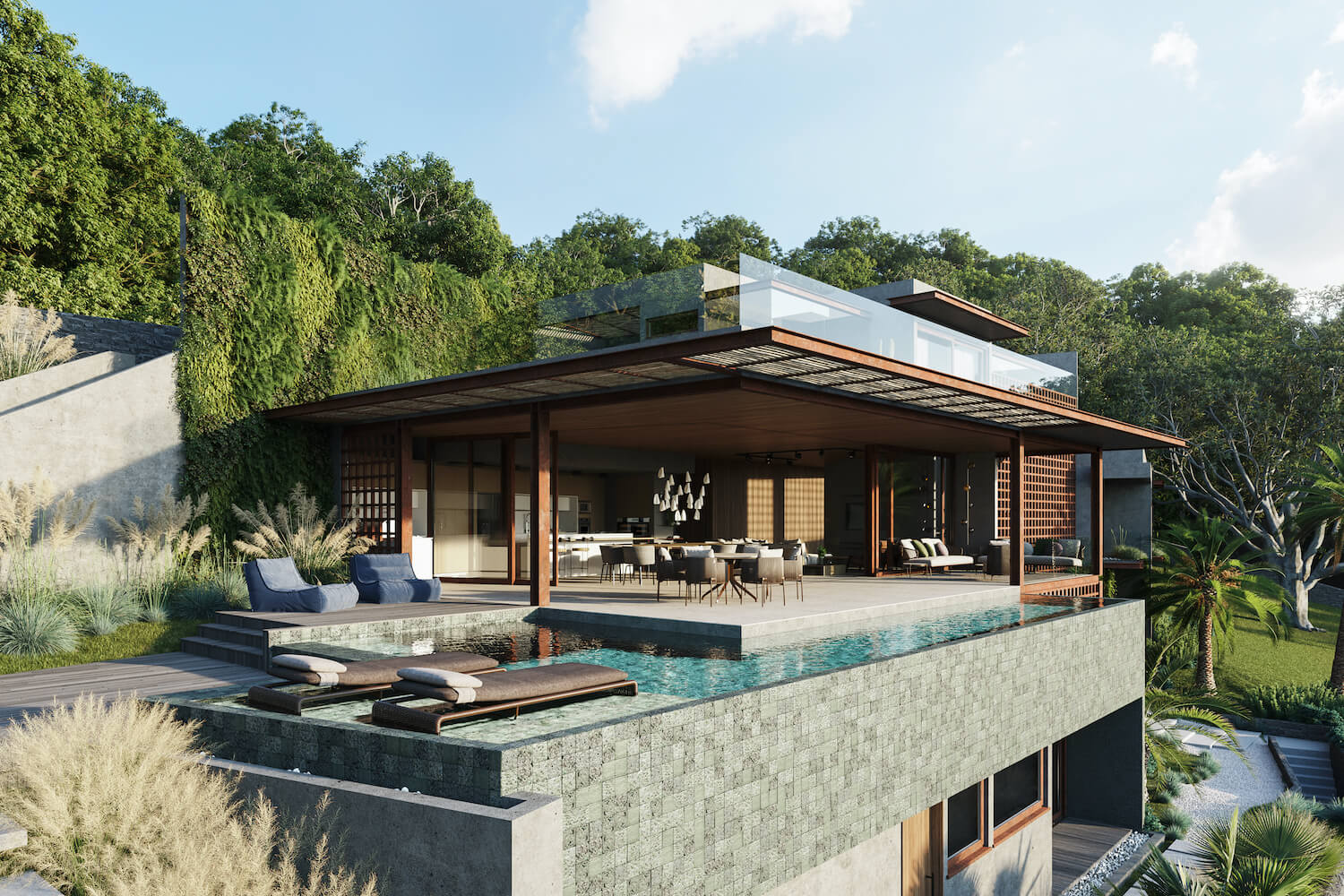 In the core of ​​the project there is a staircase box made of concrete and wood, as a communication point for all floors, through the triple height, glazed façade and the corten steel brise soleil, protecting against the excessive solar gain.
The structure of this residence is divided into reinforced concrete and metal parts, which create distinct visual sensations due to the lightness and slenderness of steel and the robustness of concrete.
At the rear of the residence, there are vehicle access and the garage located on the same level as the main floor.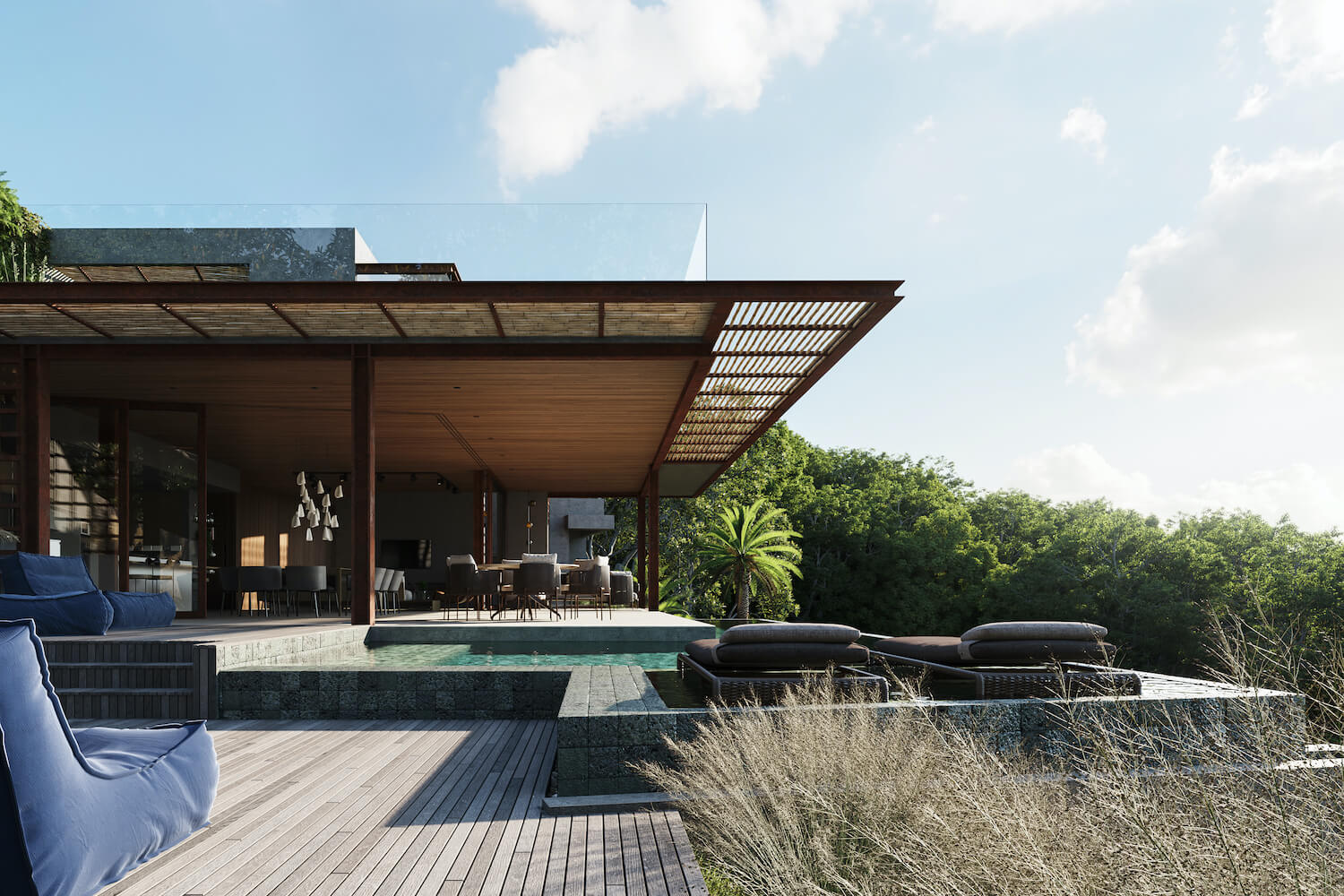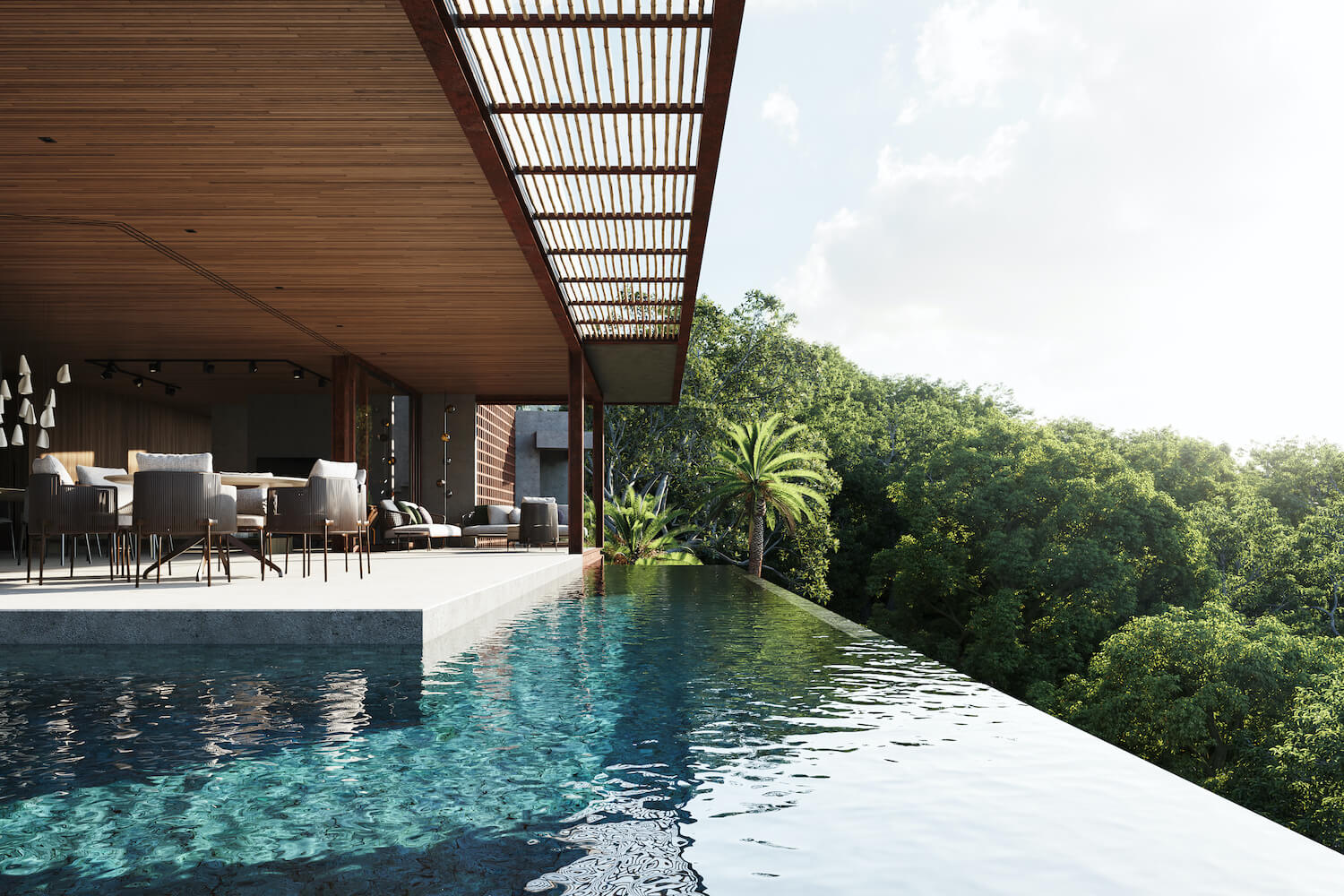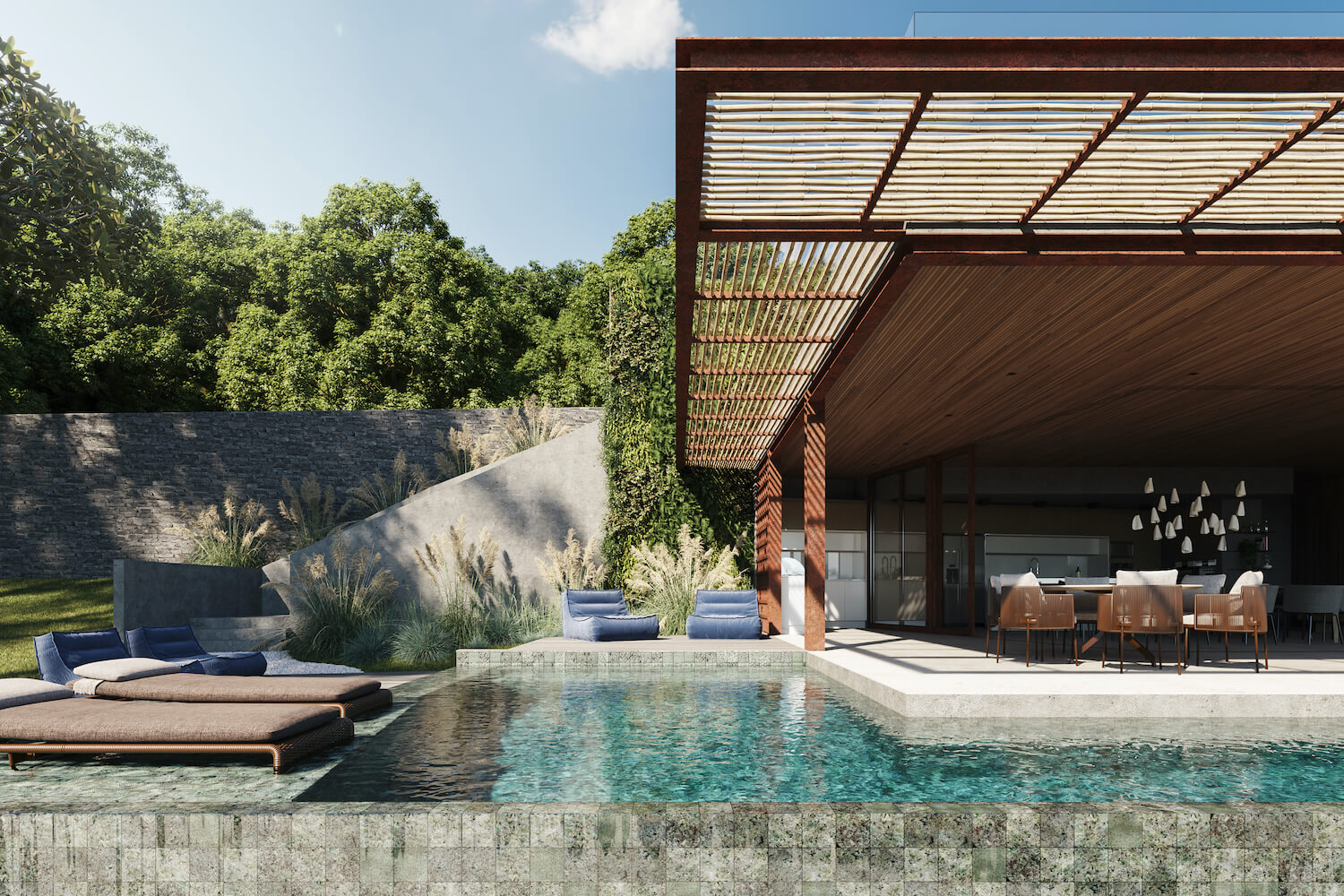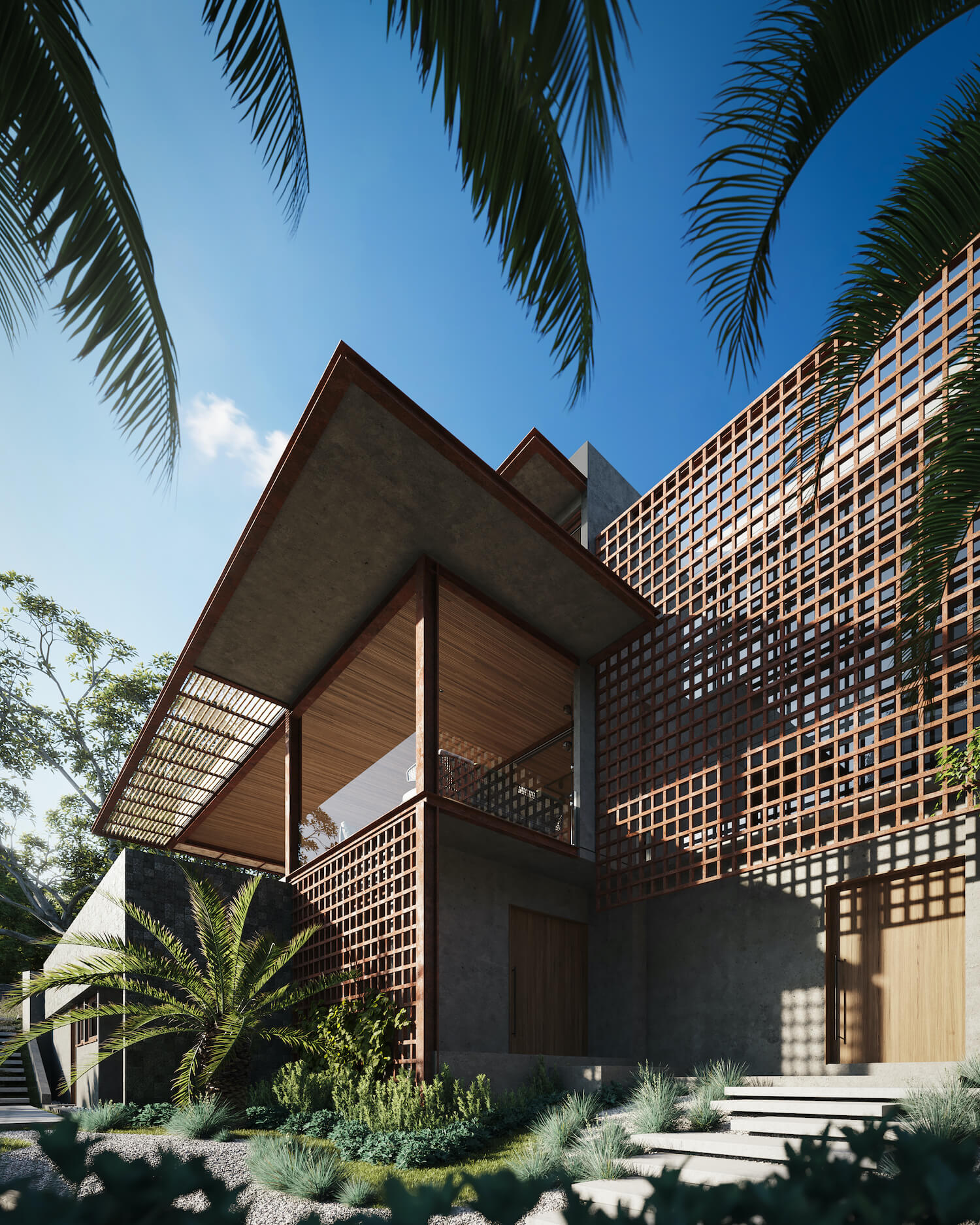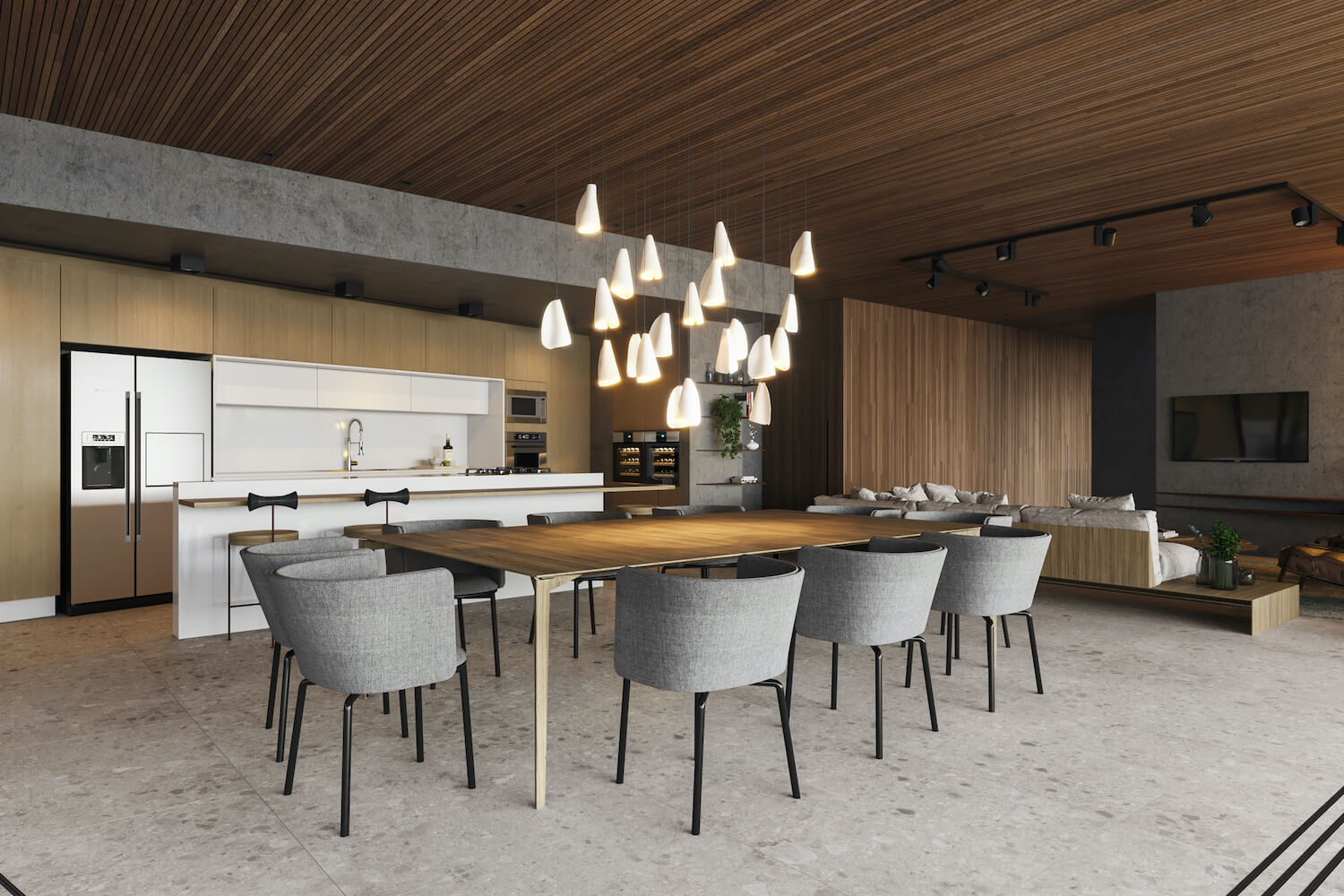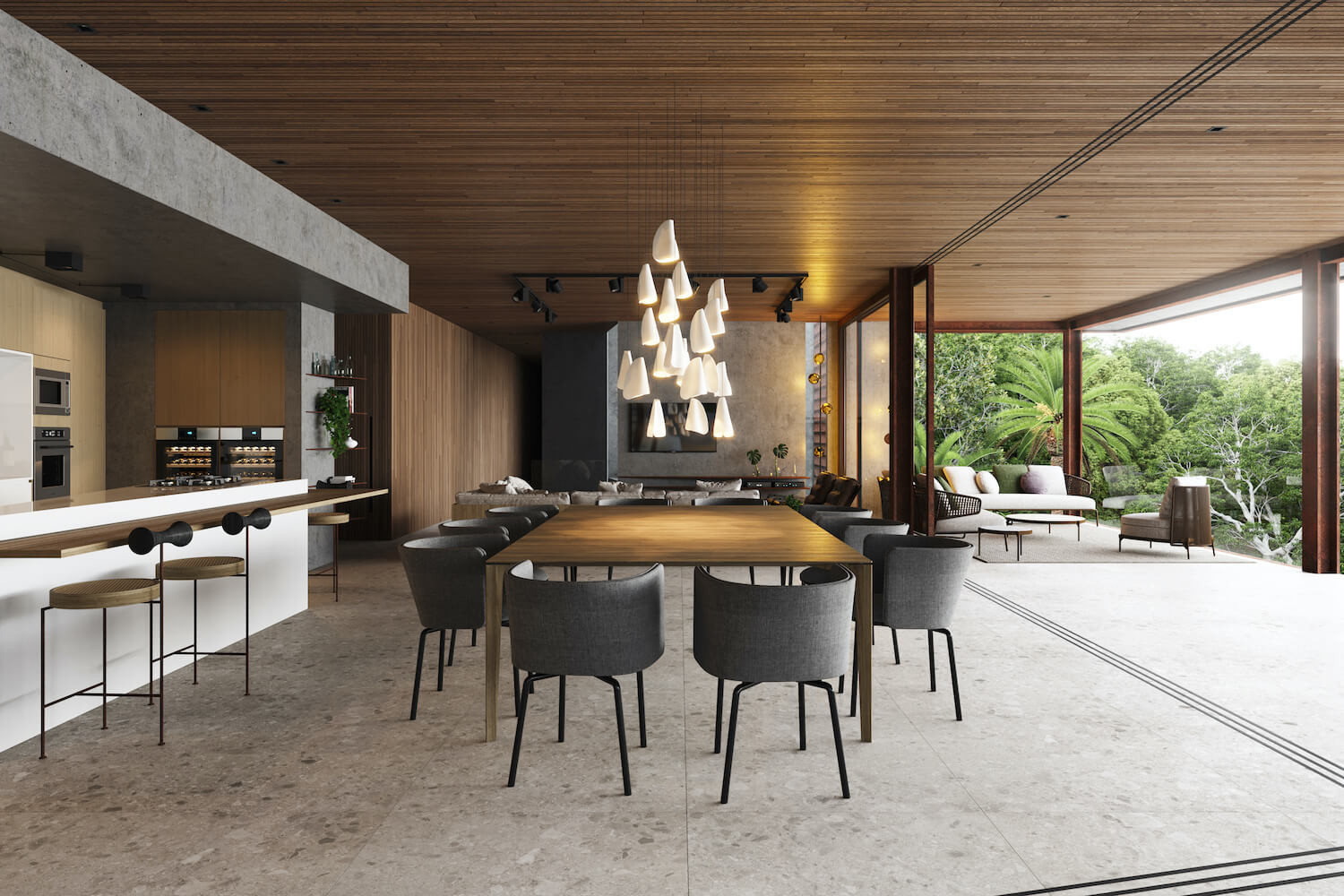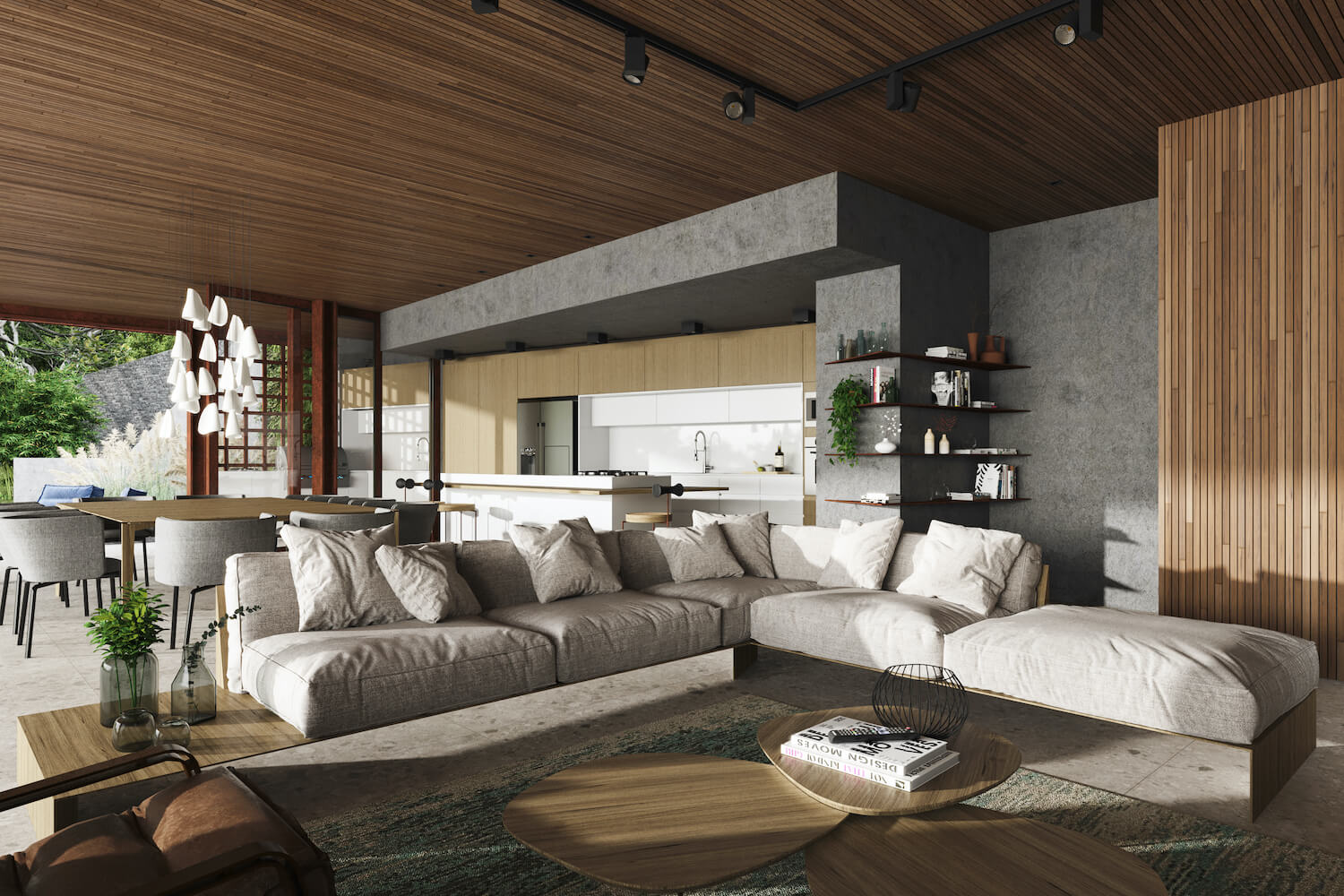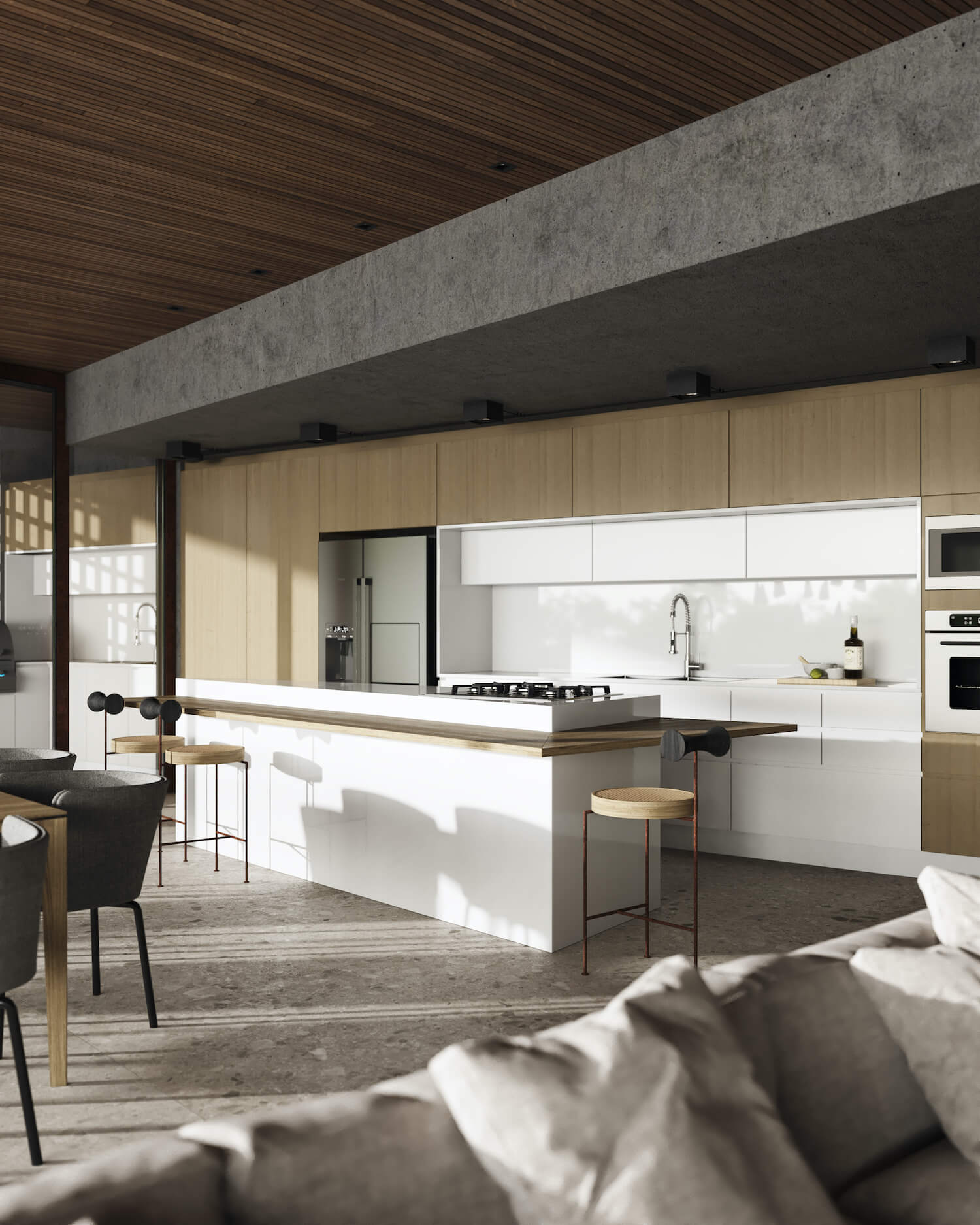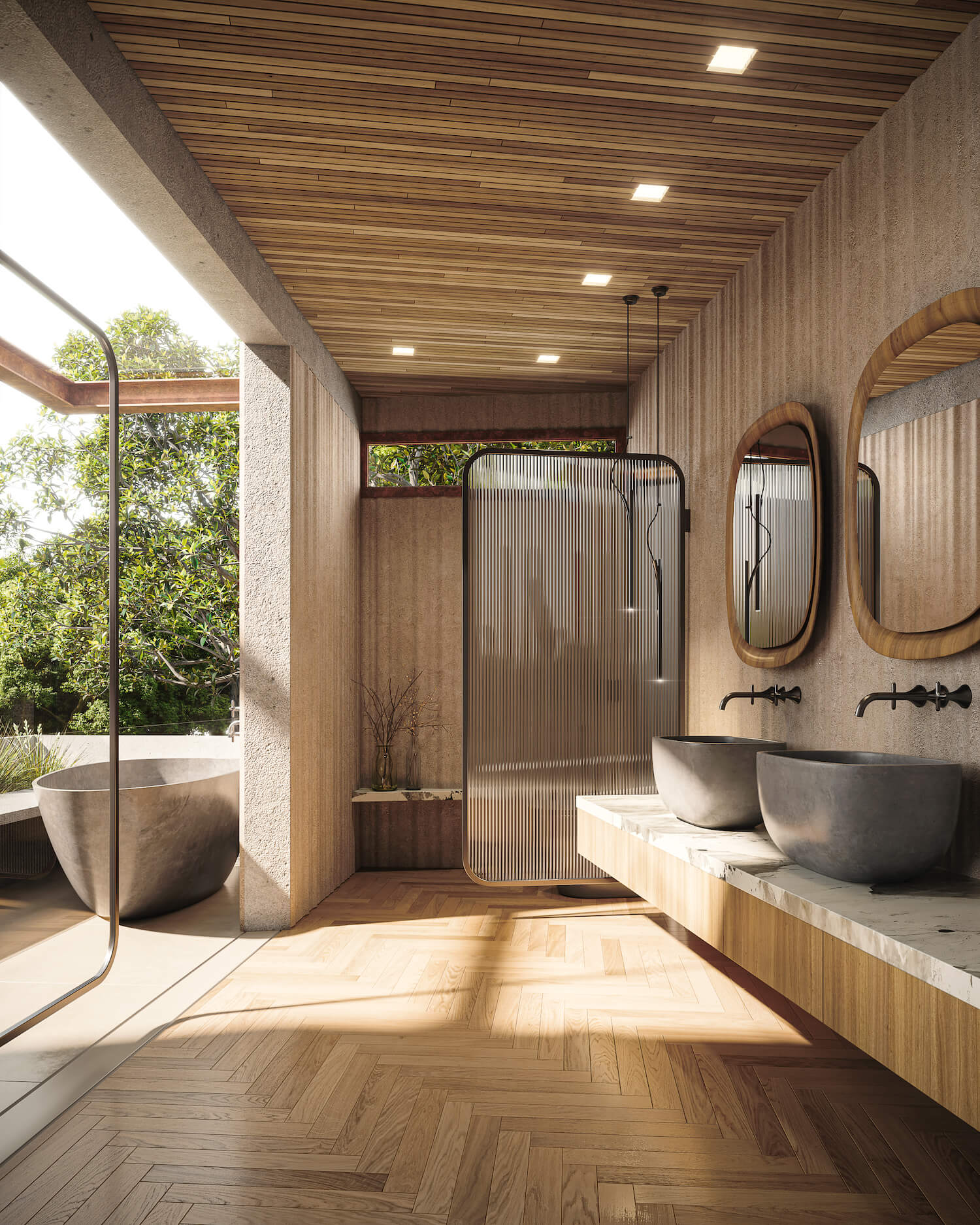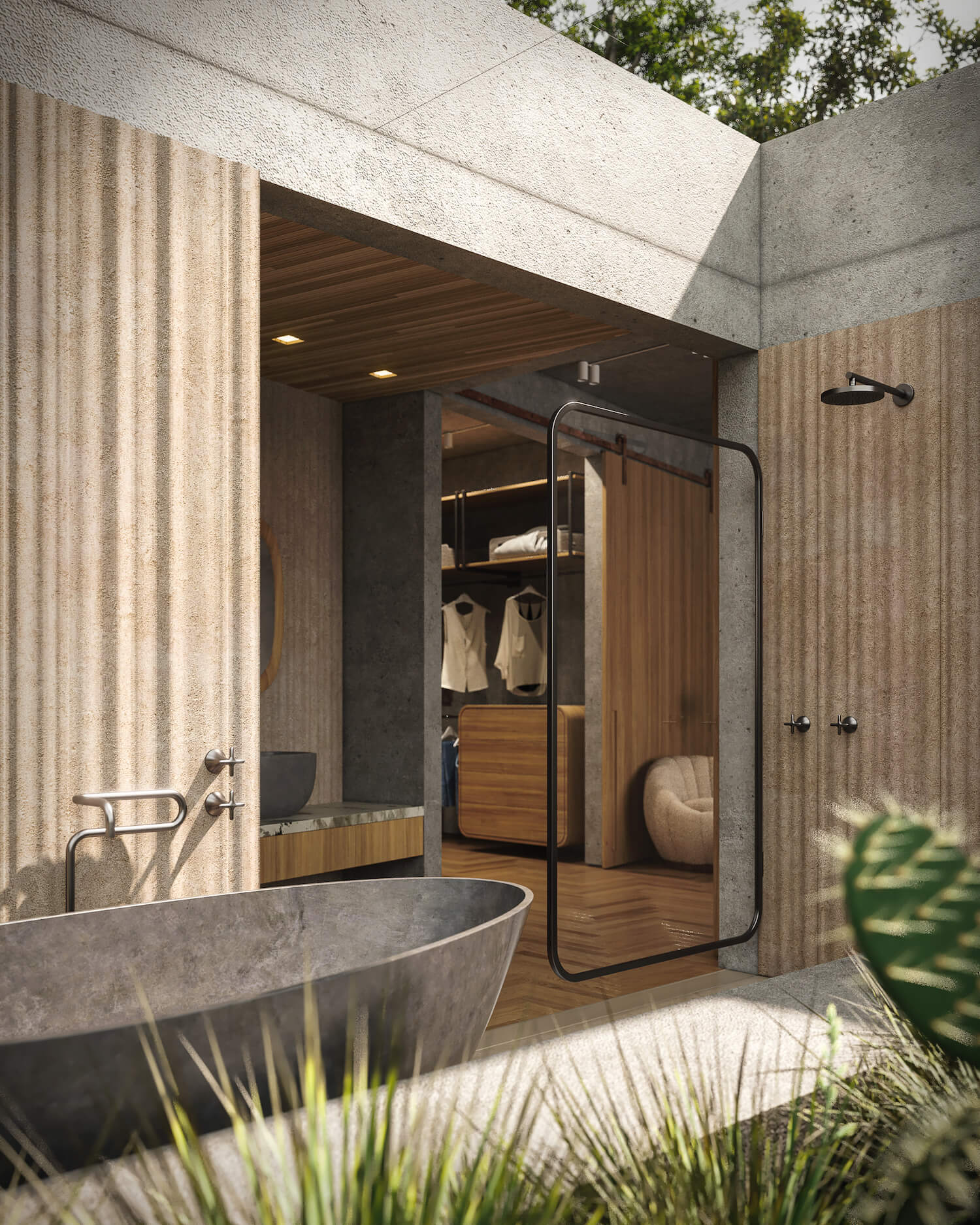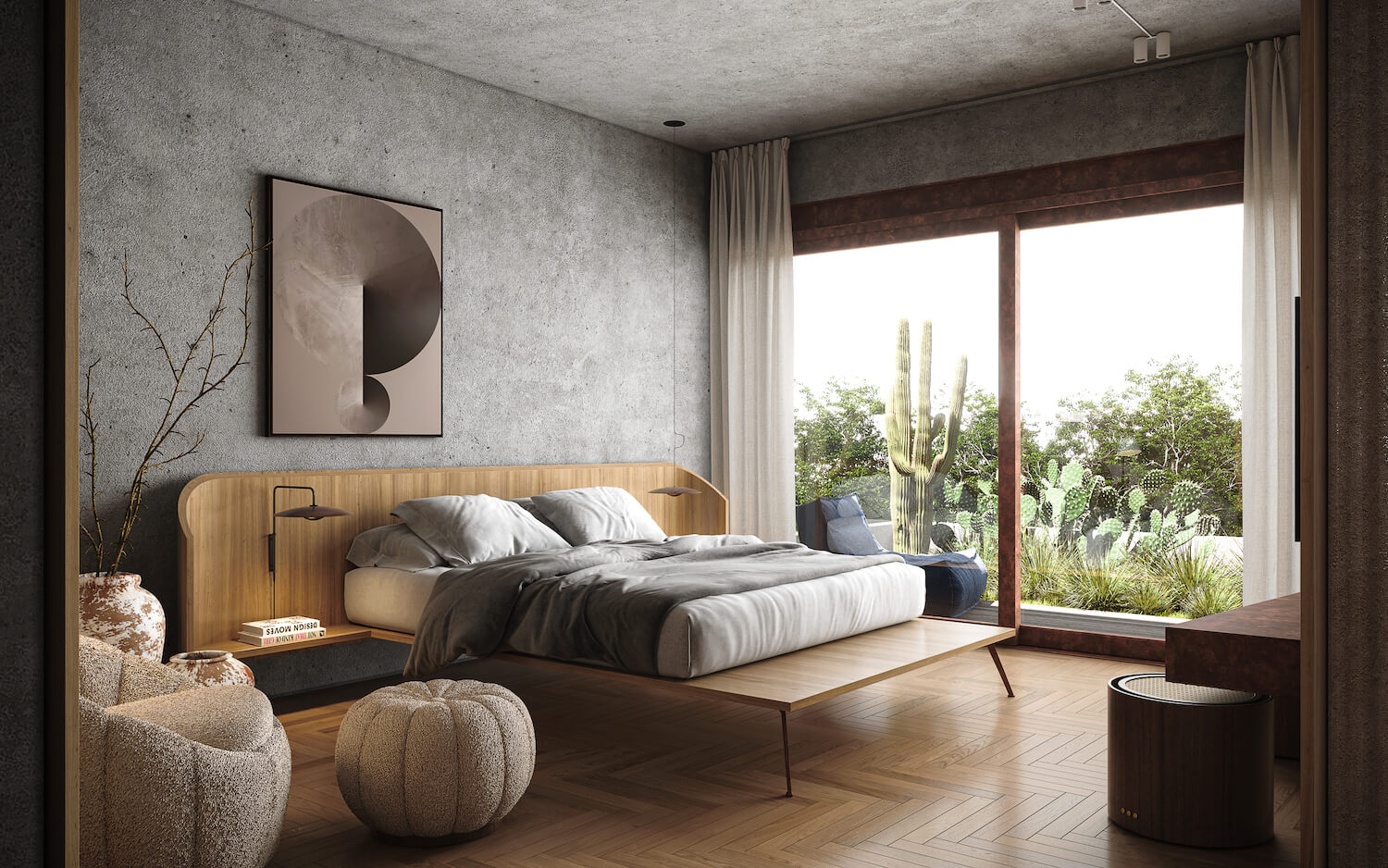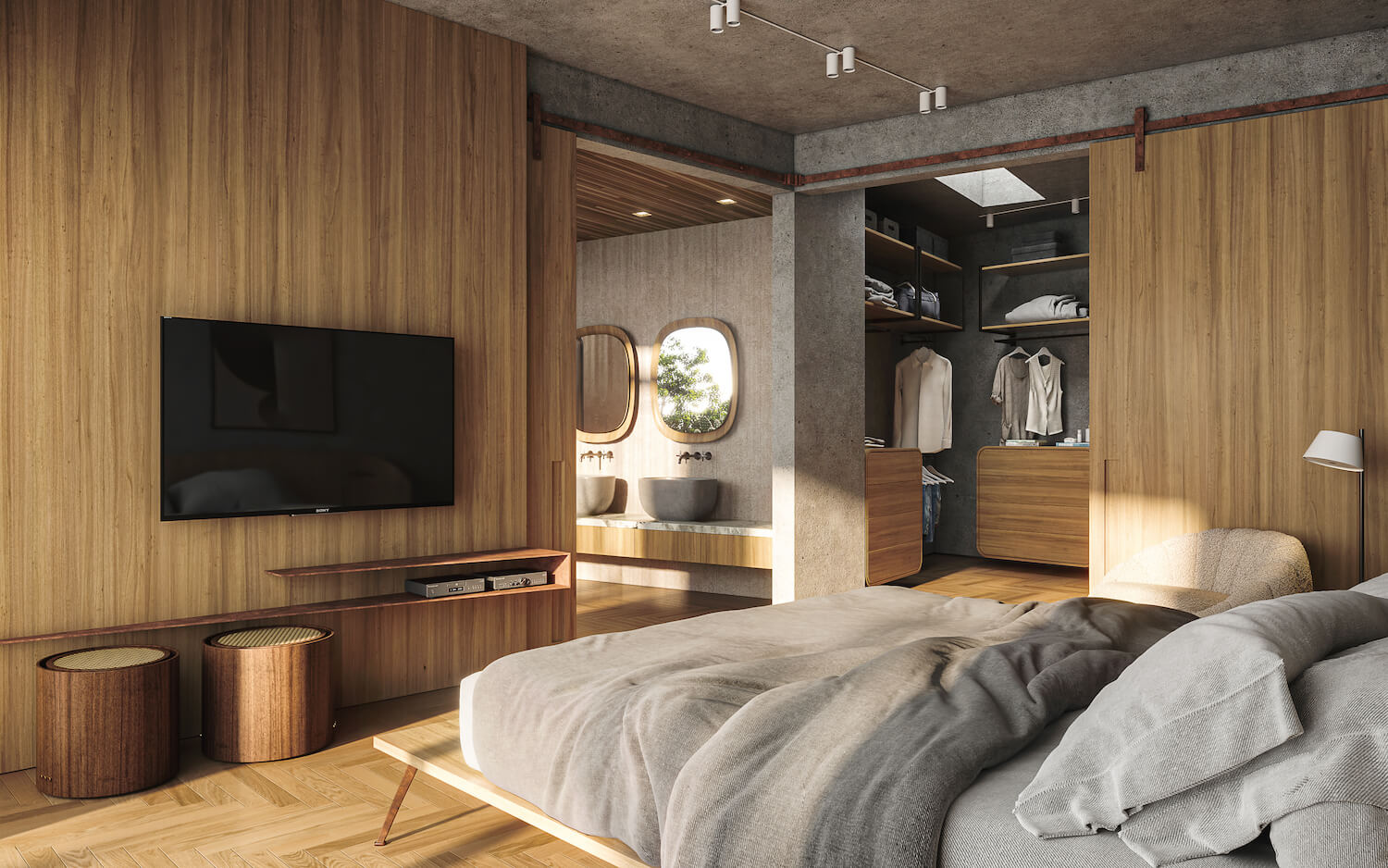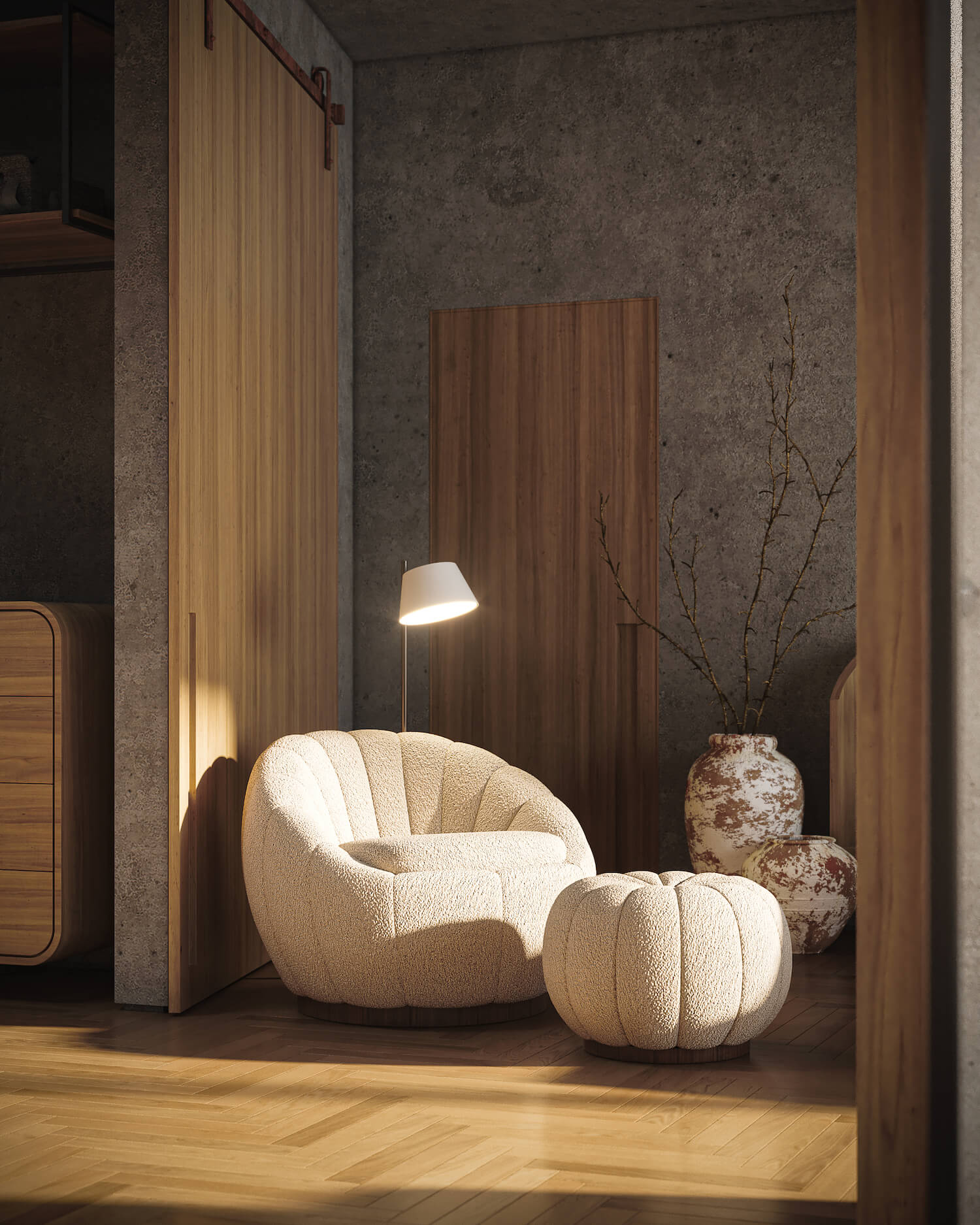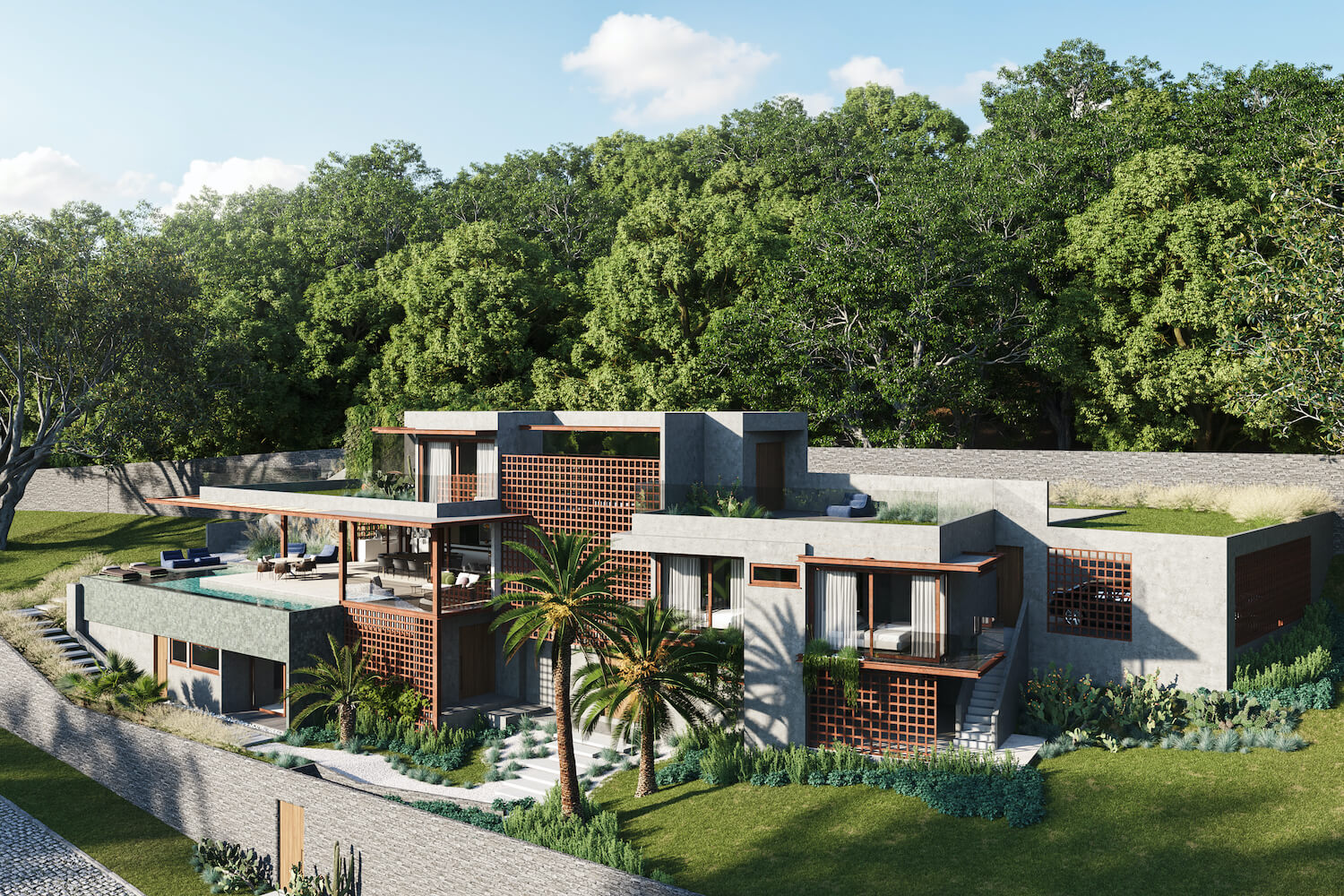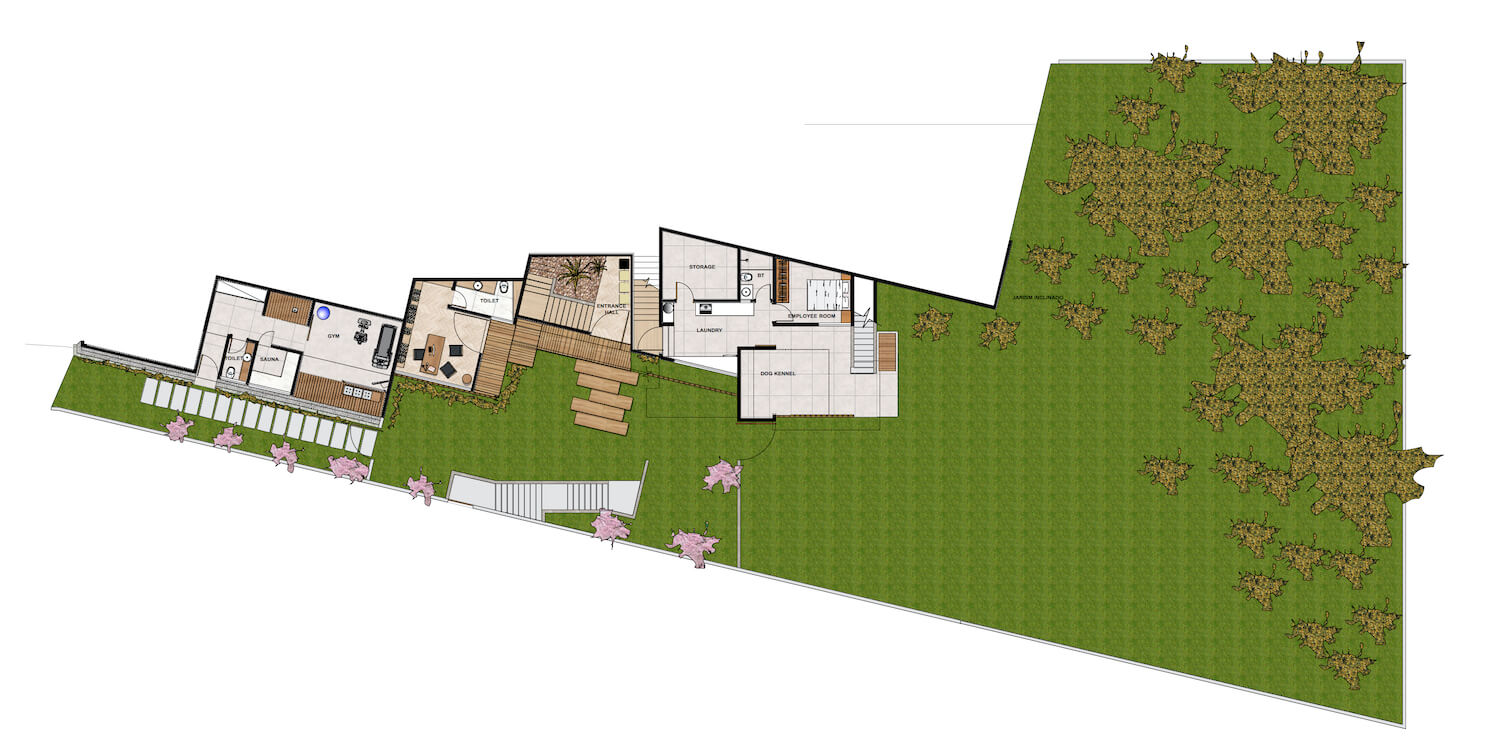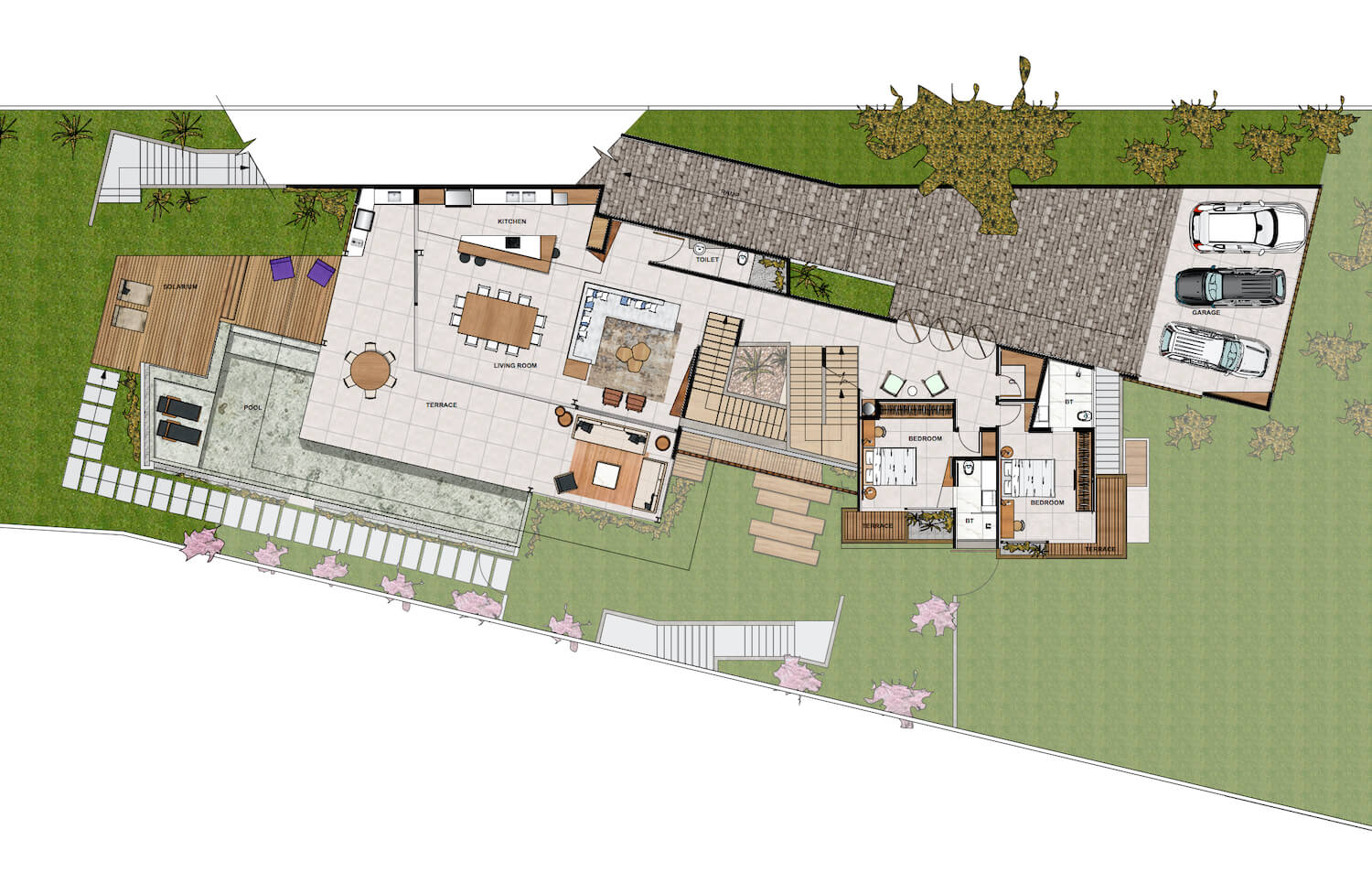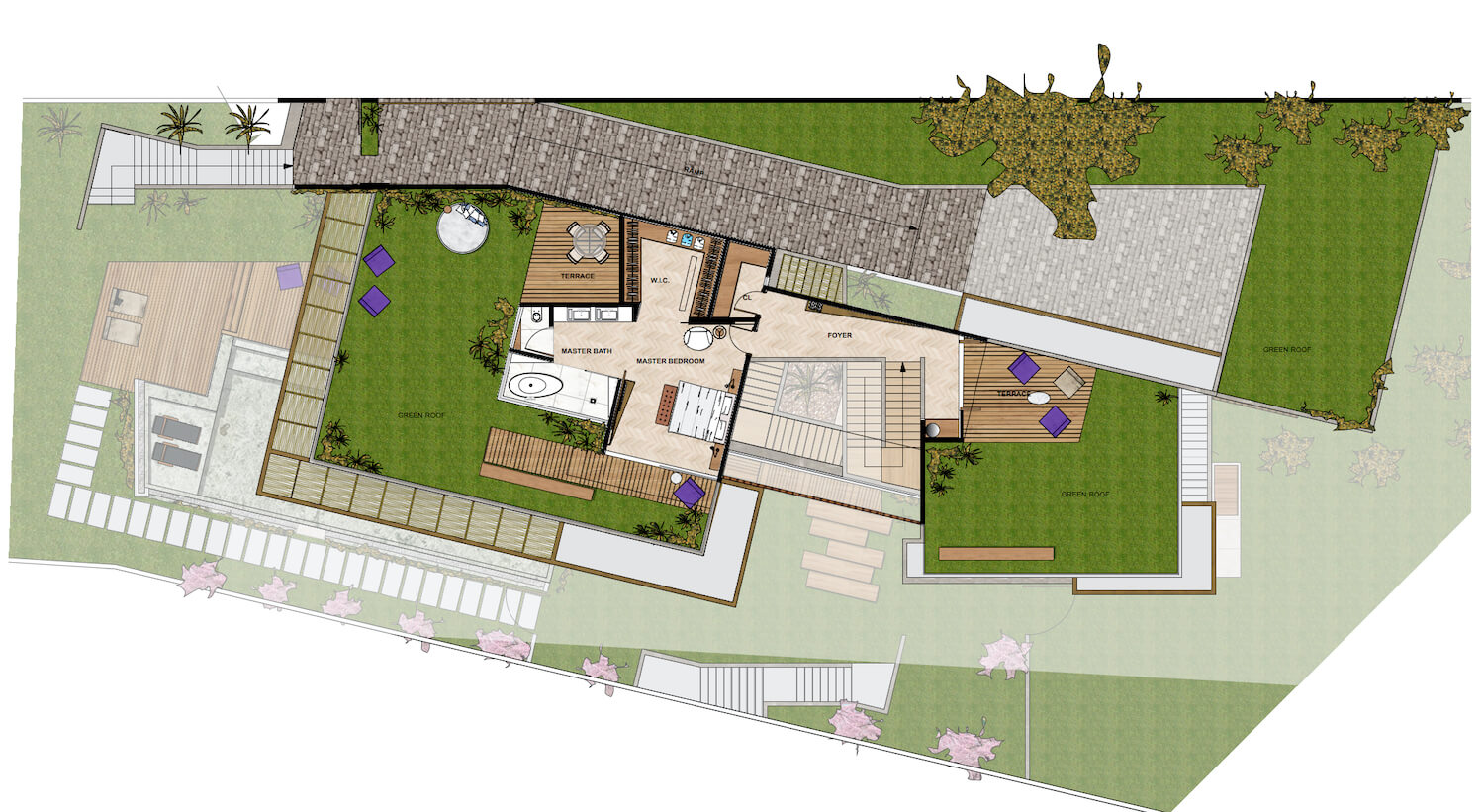 Connect with the MRG Arquitetura
---