ORCA Design: The Casa Modelo is an incredible 750 square meter house located in the Buganvillas urbanization in Puembo, Pichincha, Ecuador. Introspective architecture, which was adapted to specific needs. Surrounded by nature, the building seeks to integrate with the site through its gardens, generating connections between them, while the house adapts with its contrasting materiality, a product of the purity of the black and the honesty of the concrete.
The house is distributed over two floors, its social block on the ground floor and most of the private areas on the first level. The social environments form a large continuous space that revolves around the pool that takes over the interior, forming part of the main hall of the project. The main living room, family room, dining room and kitchen, all connected to the outside by means of pocket doors that disappear and allow total integration with their recreation spaces.
The house has 5 rooms where the great boutique-style master stands out, social bathroom with onyx details, main living, double heights, drawing room, study, dining room, kitchen, machine room, service bathroom, pantry and large terraces.
The recreation area has natural elements complemented by water mirrors, gardens, an elegant BBQ area and a swimming pool that starts from inside the house to the patio, keeping a large percentage covered.
The mixed-use structure composed of concrete and steel, in addition to the use of exposed materials that maintain the purity of the formal elements, which through the years acquire a natural oxidation and finish forging the character of the house. This, added to the combination of warm materials towards the interior, are part of the basic concept with which it was conceived.
Natural lighting and ventilation are achieved through floor-ceiling partitions and skylights that create comfortable spaces with interesting light effects, generating darkness in a controlled way. To complement this, a led light profile illumination is also considered, designed to enhance the volumes and the architecture as a whole.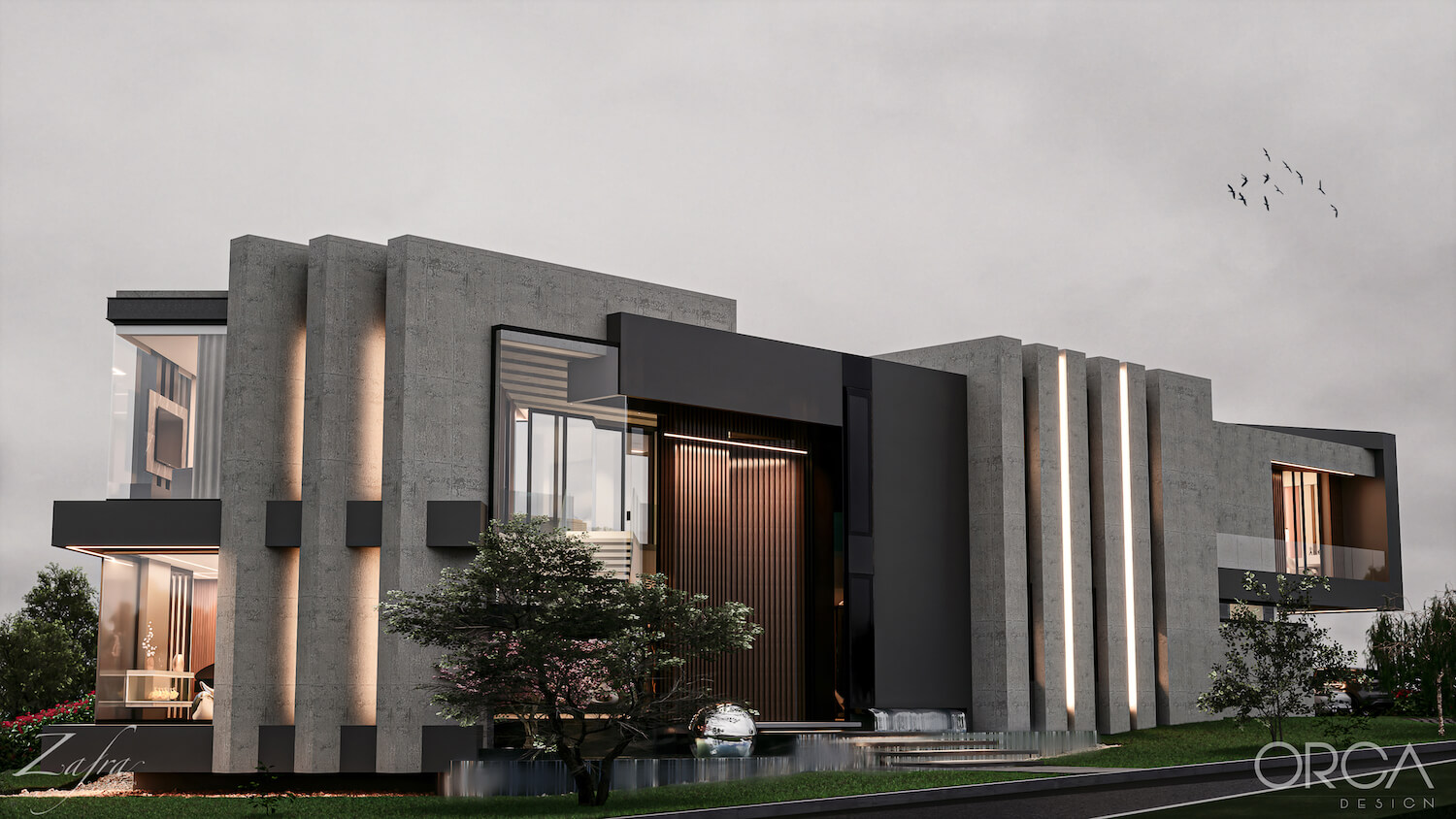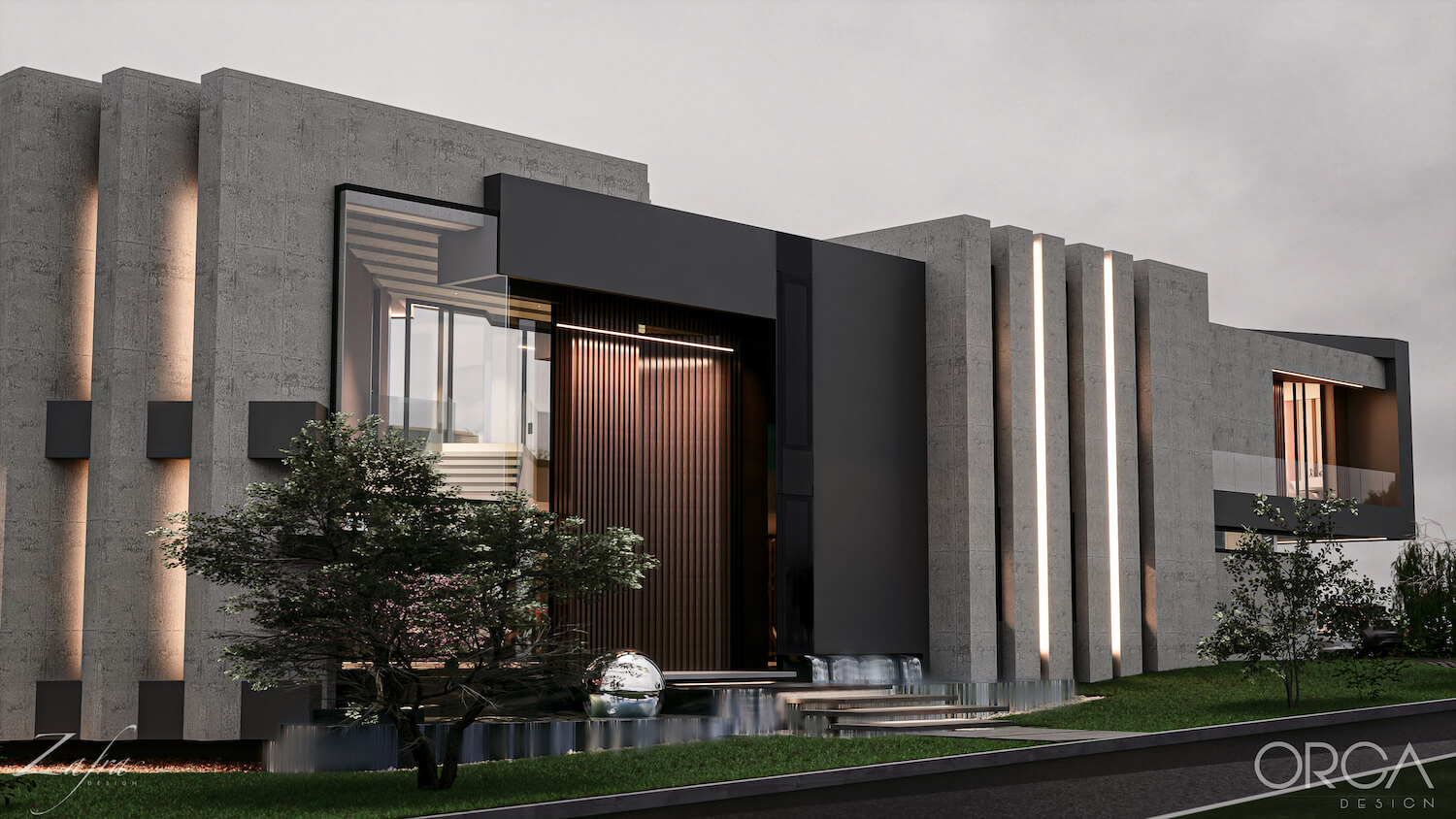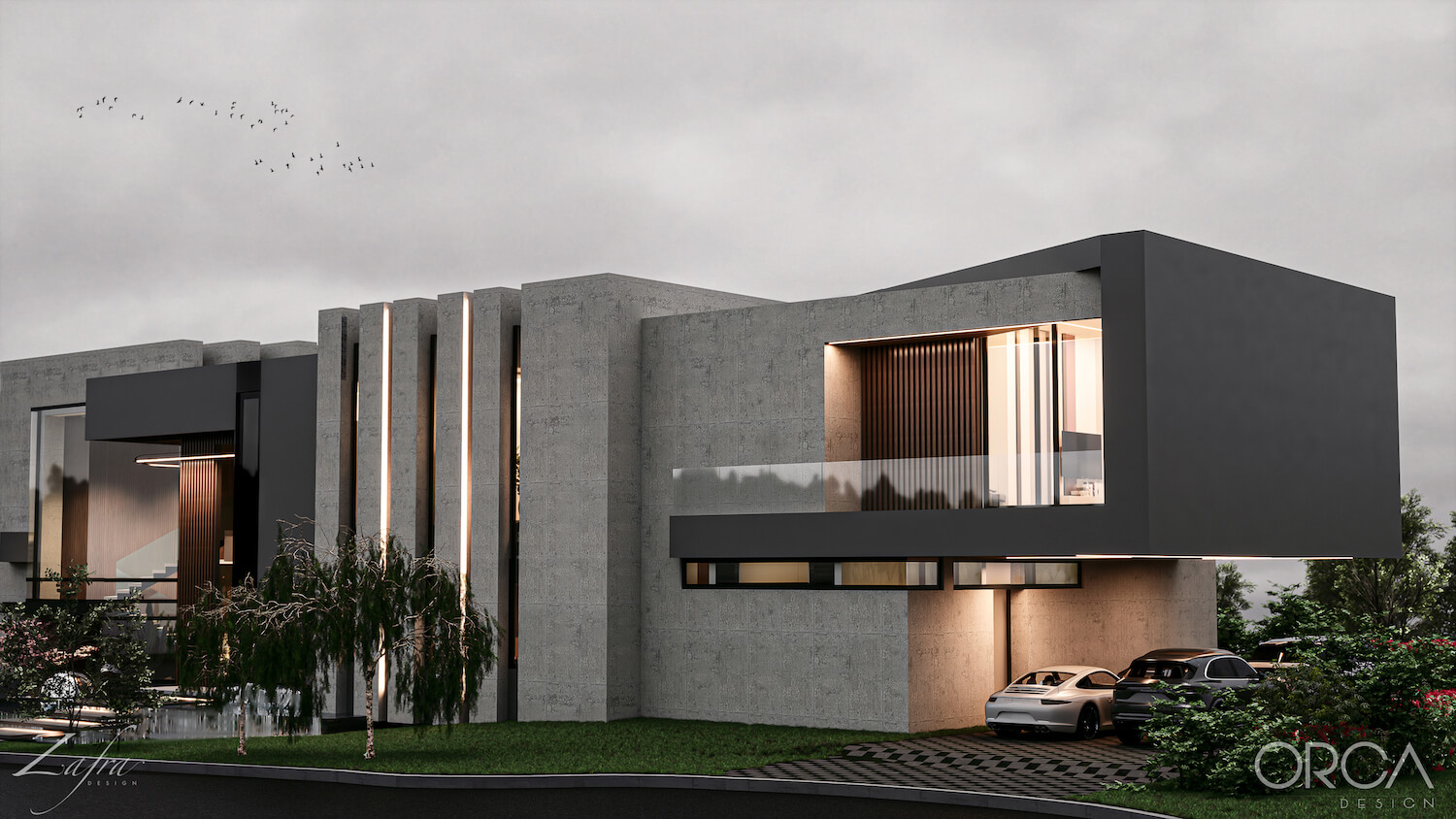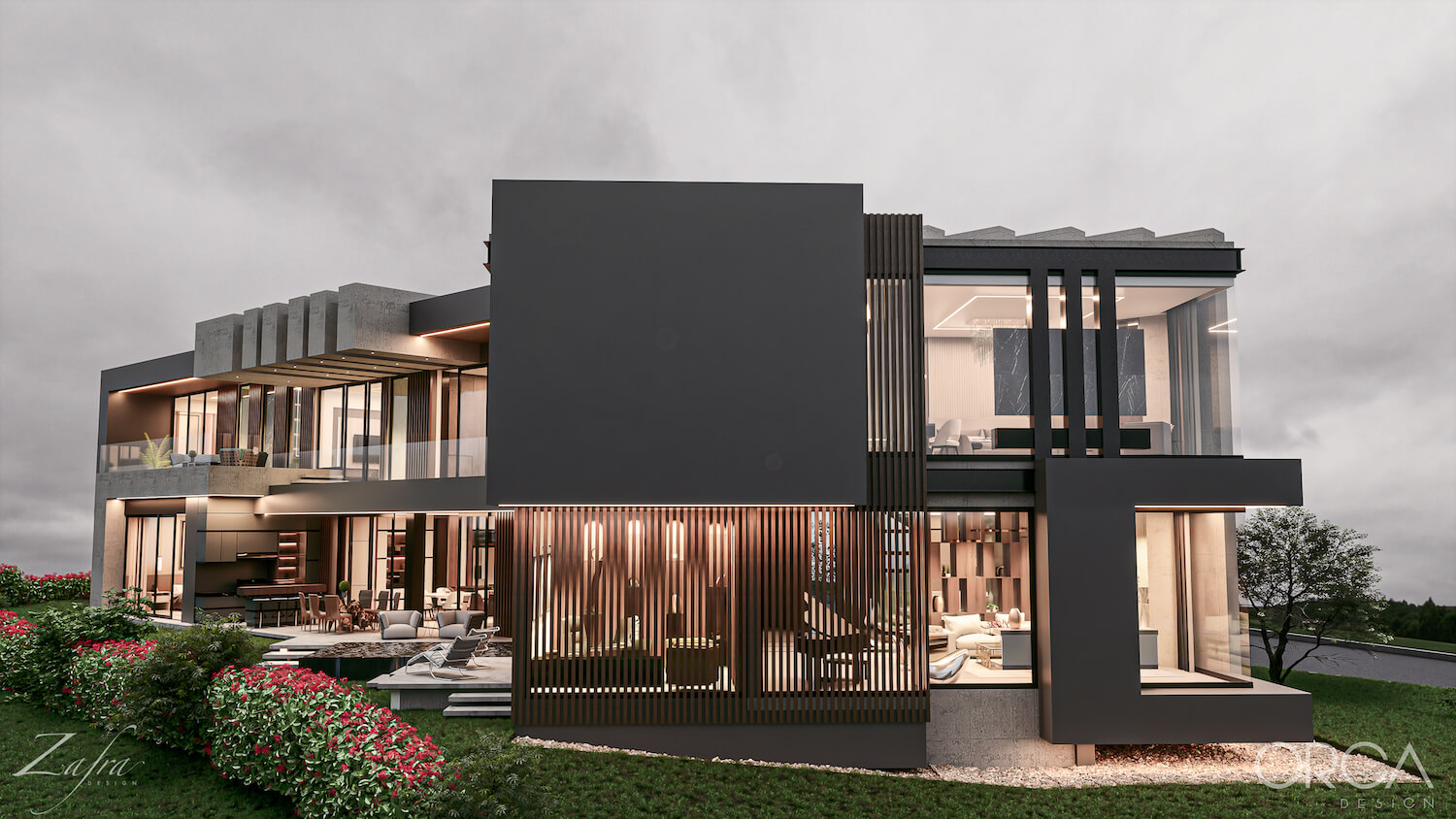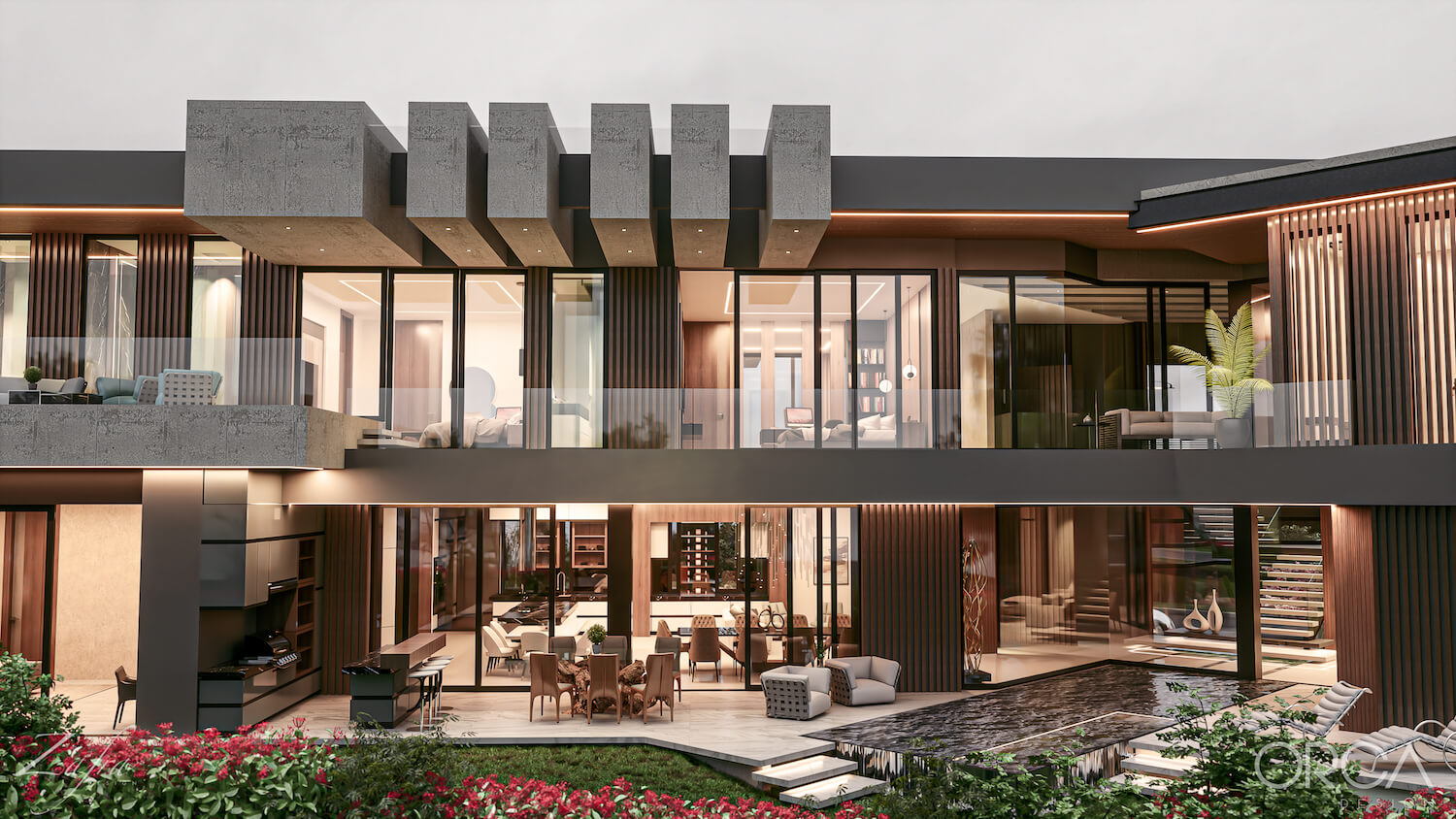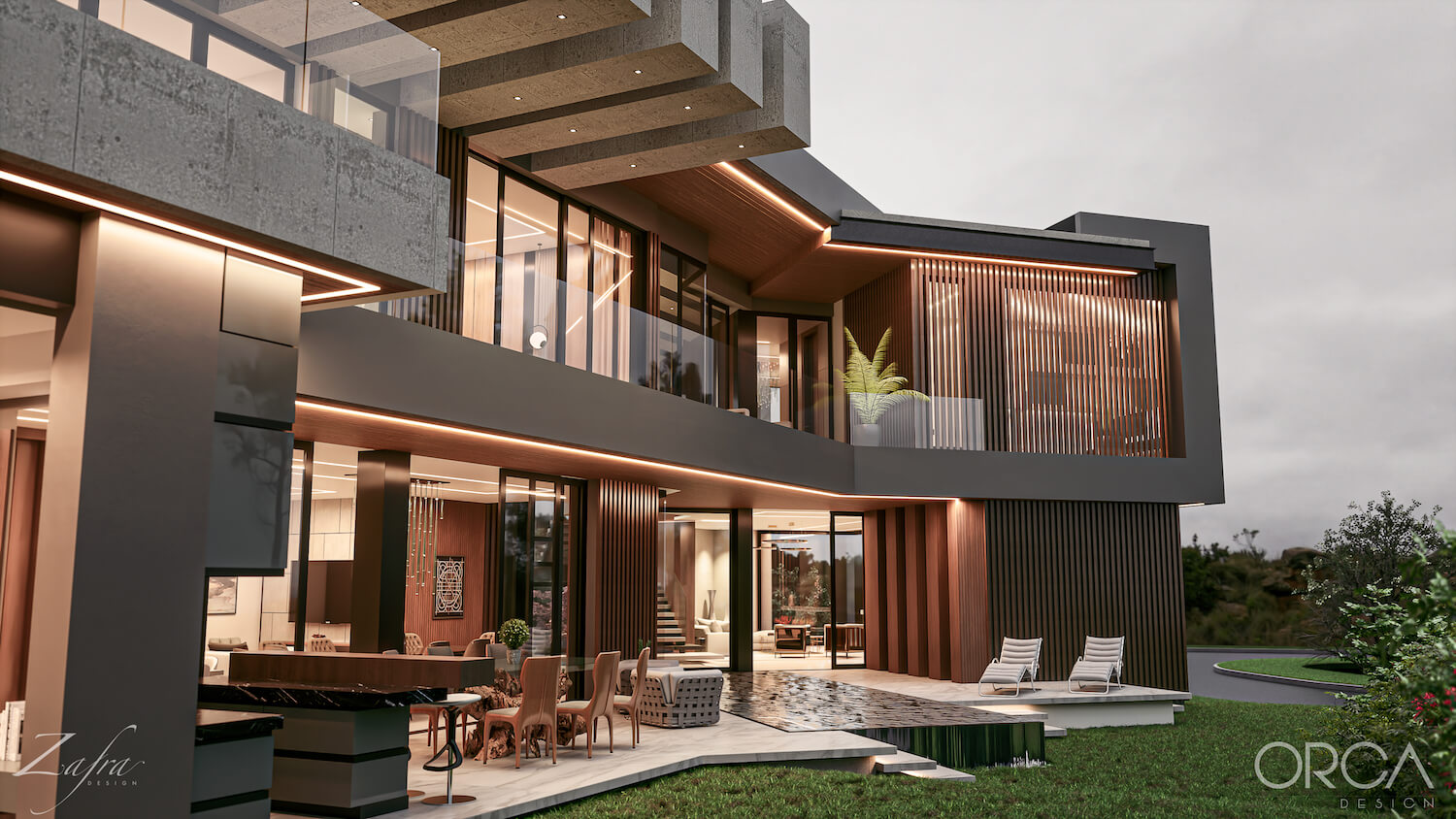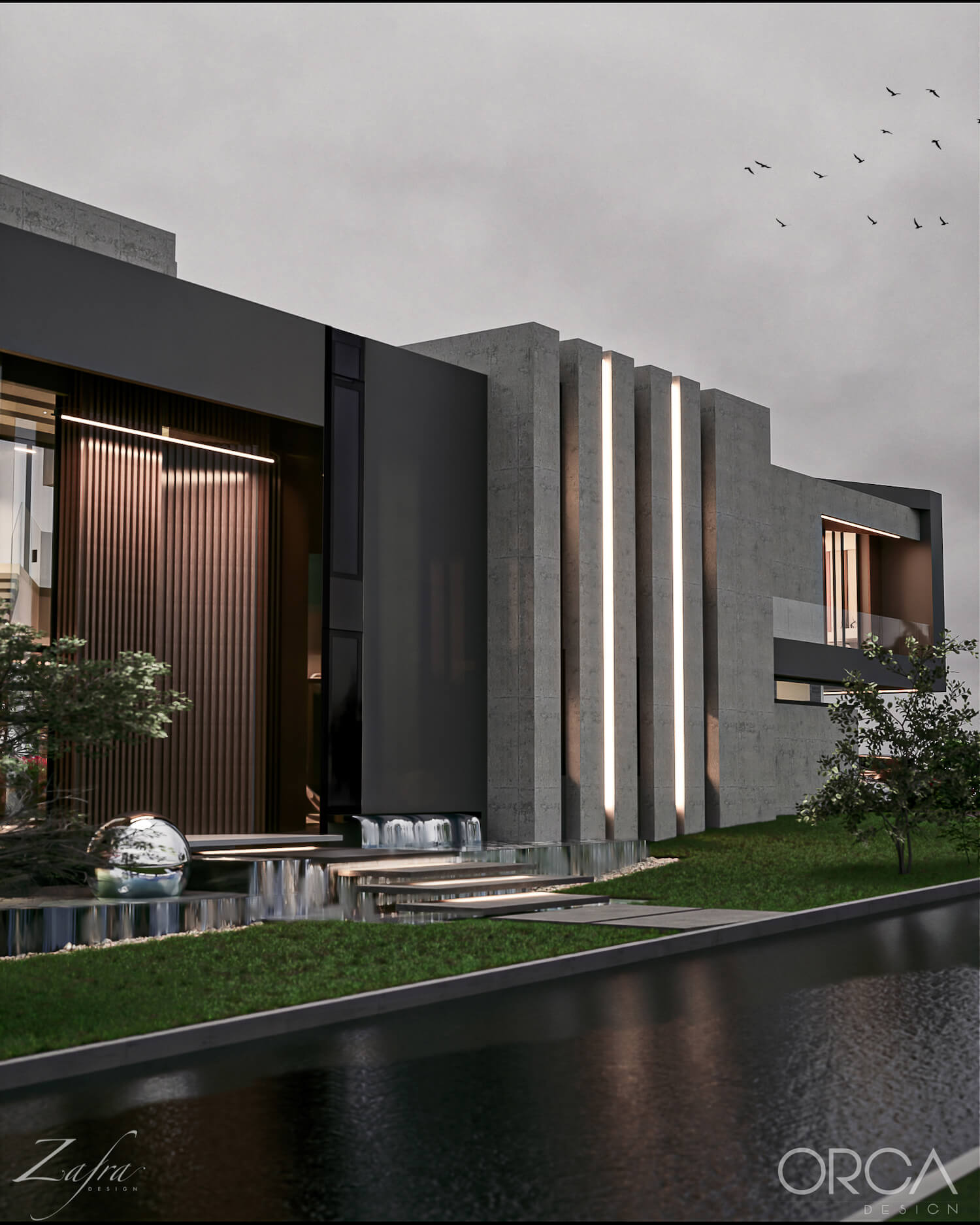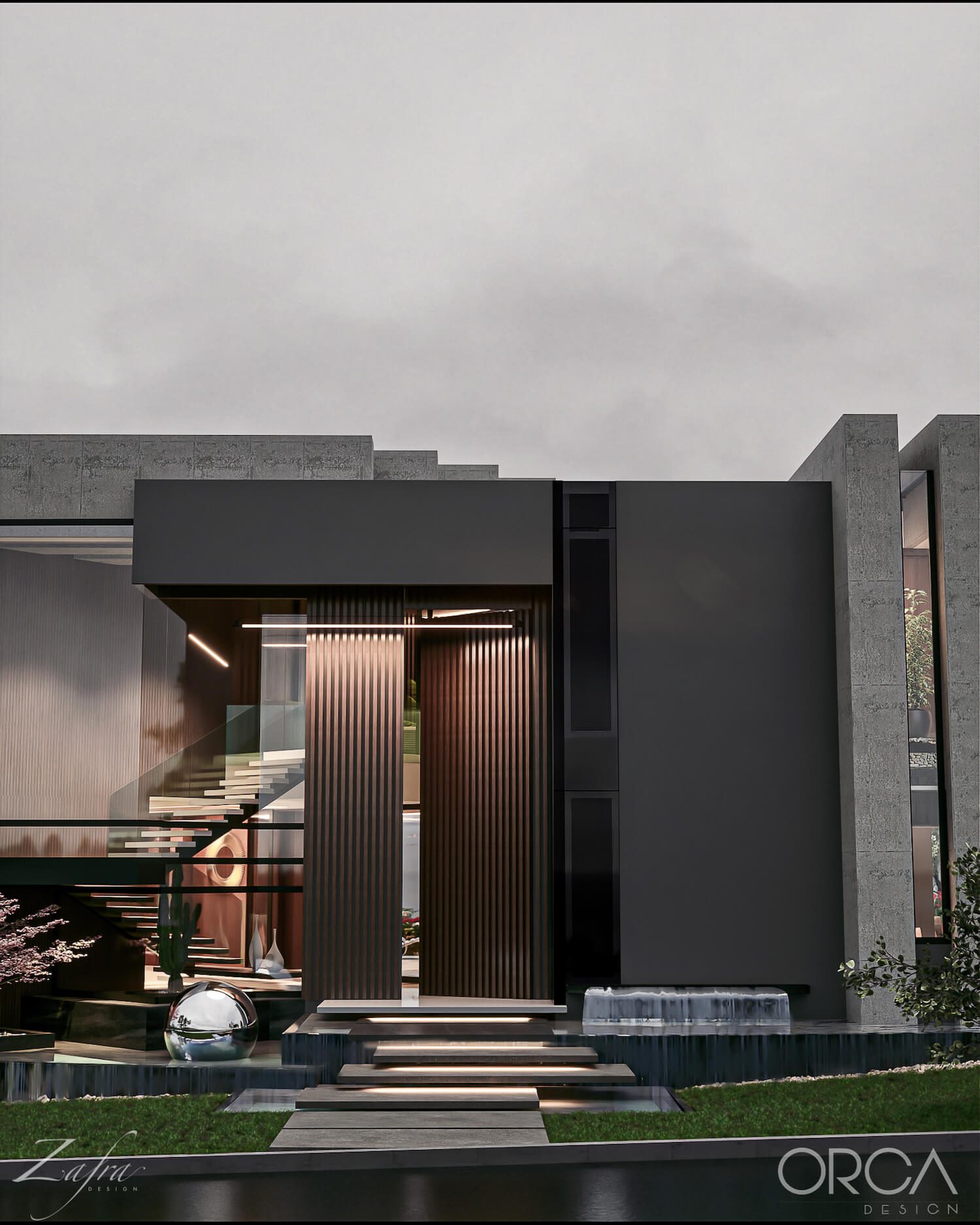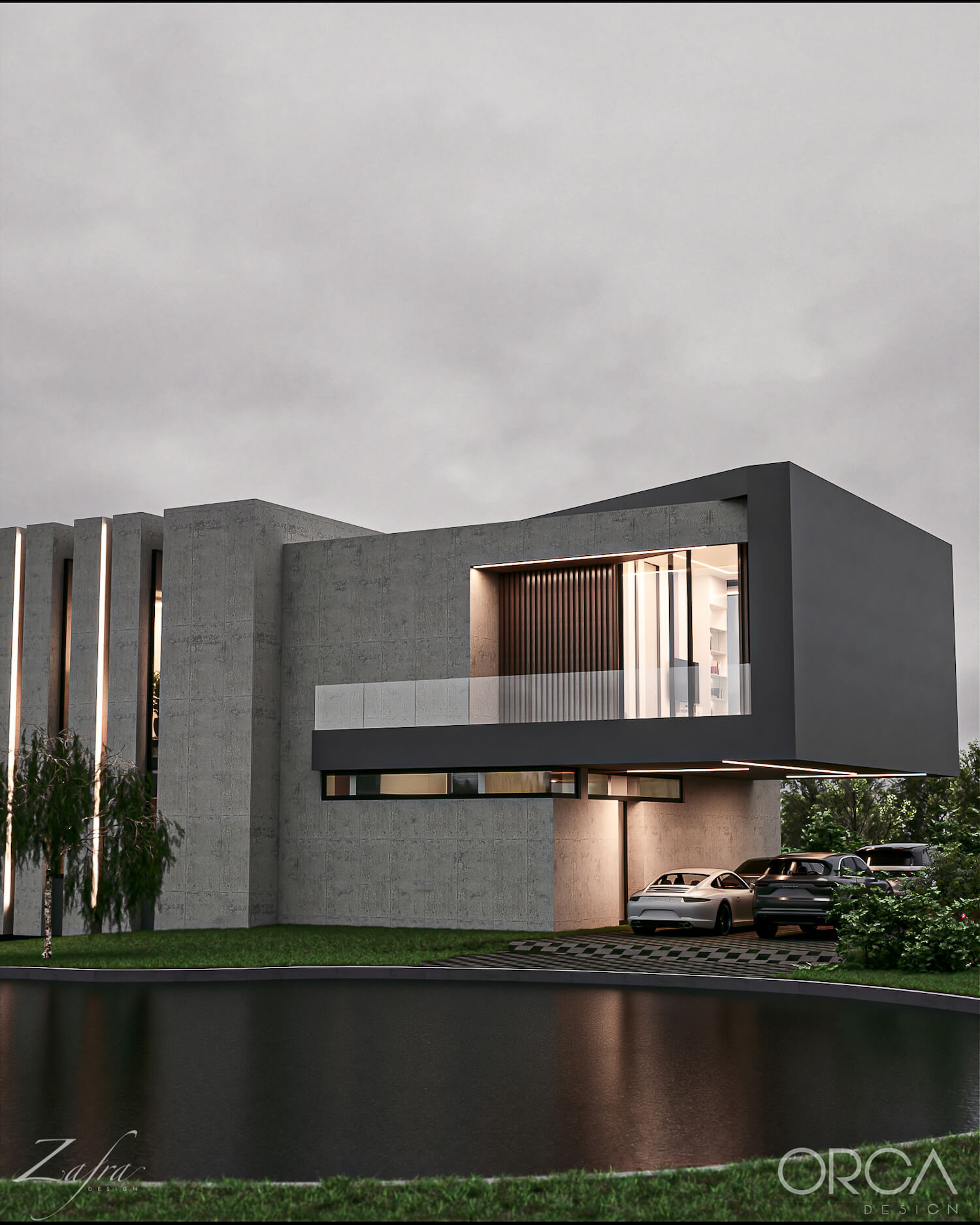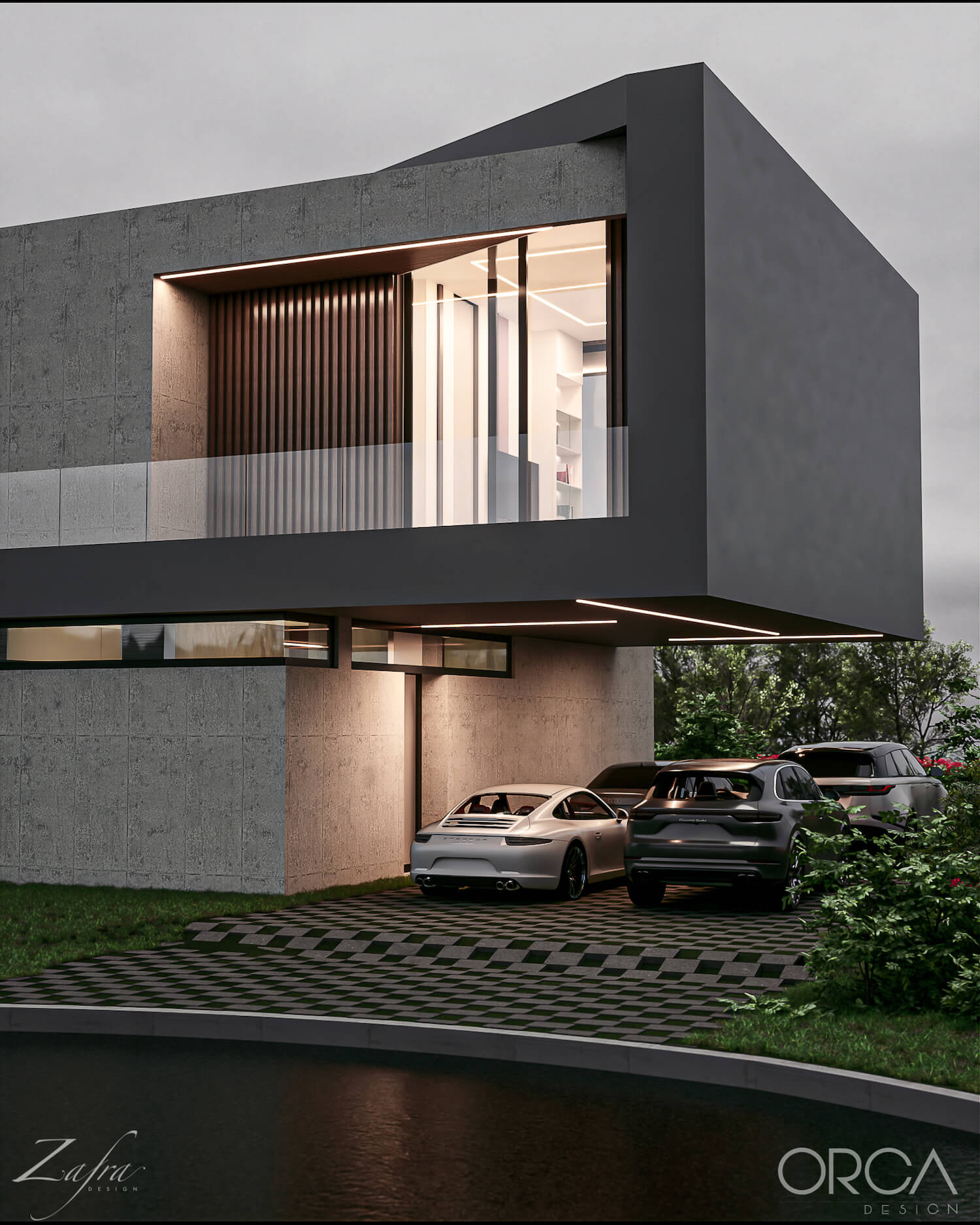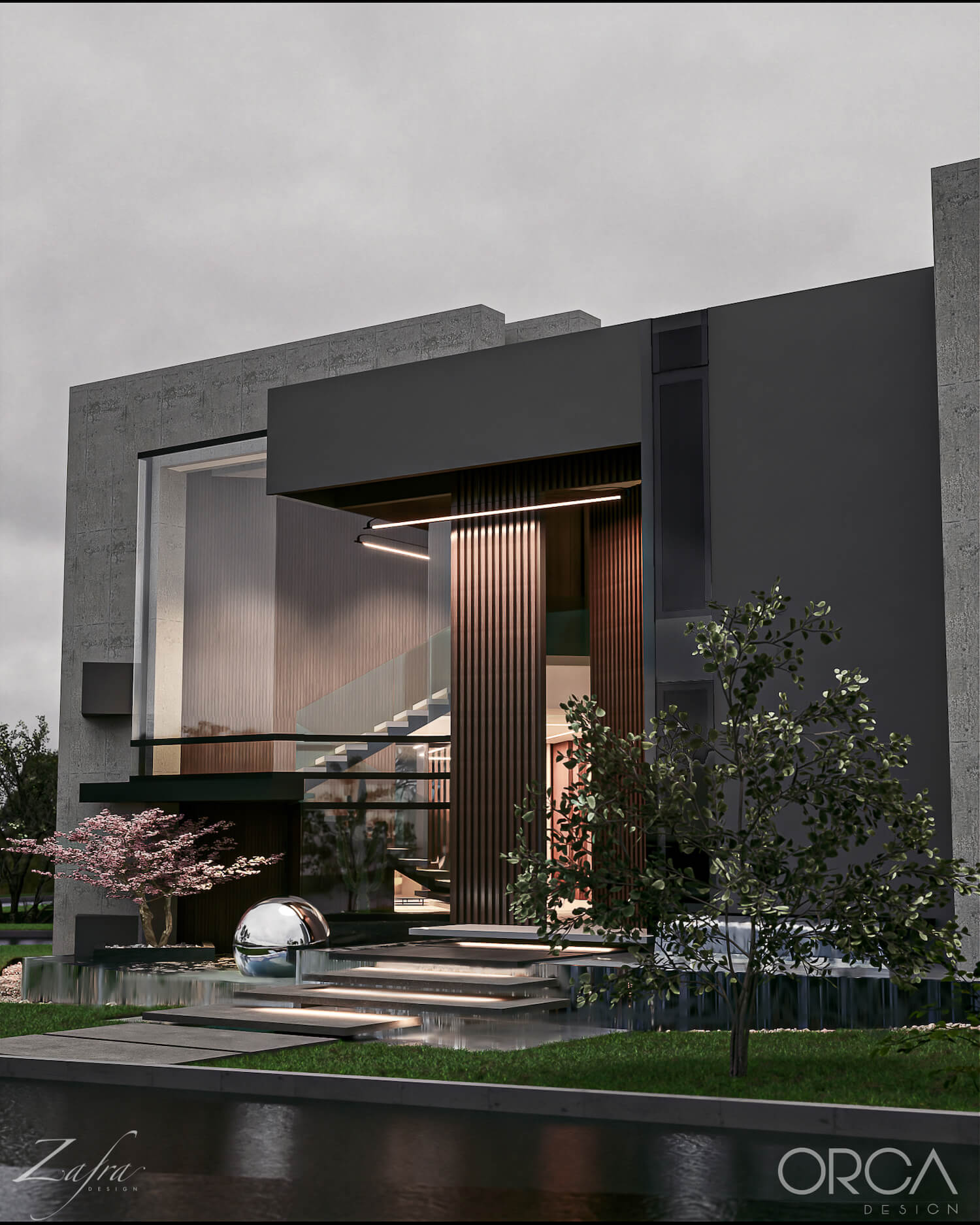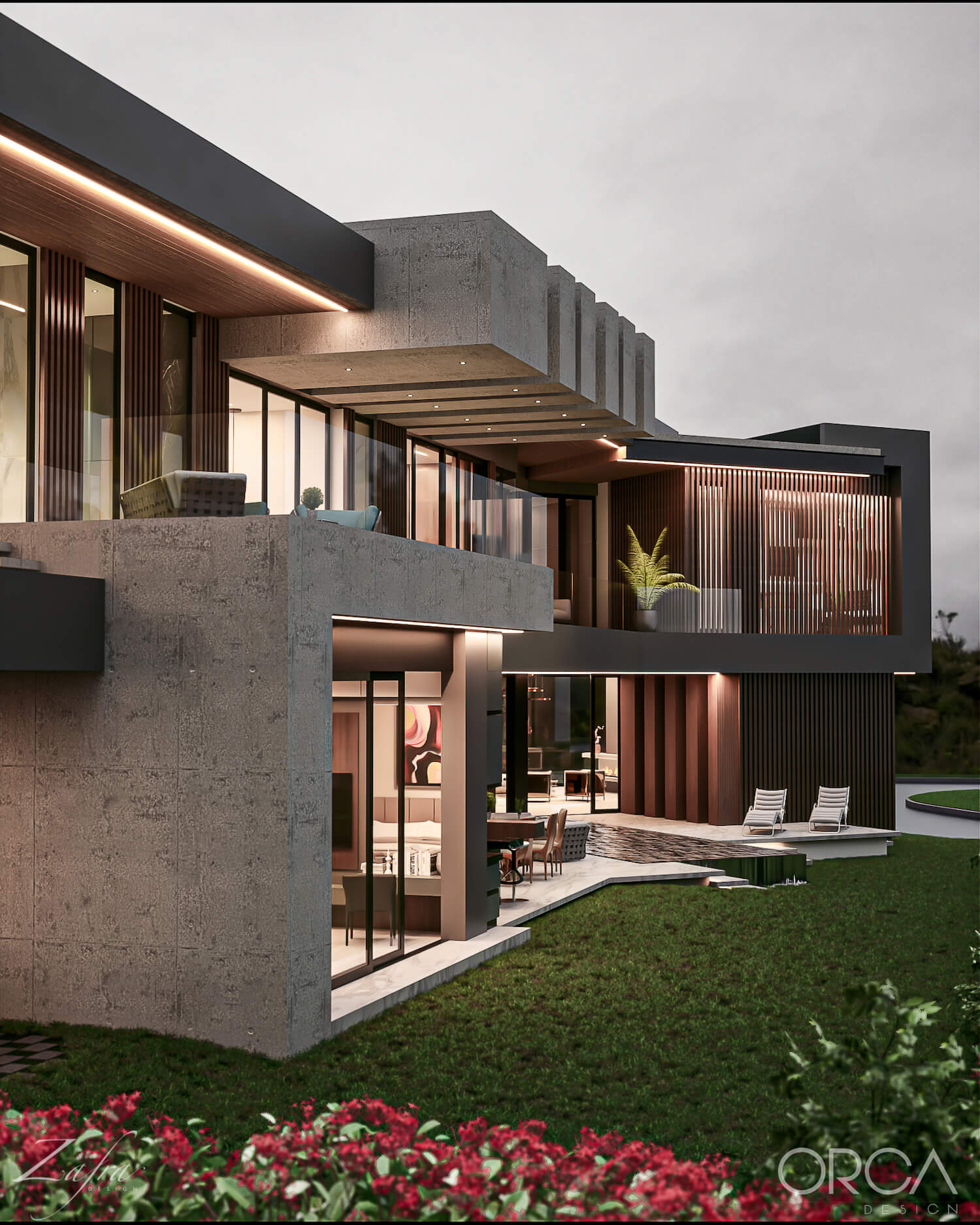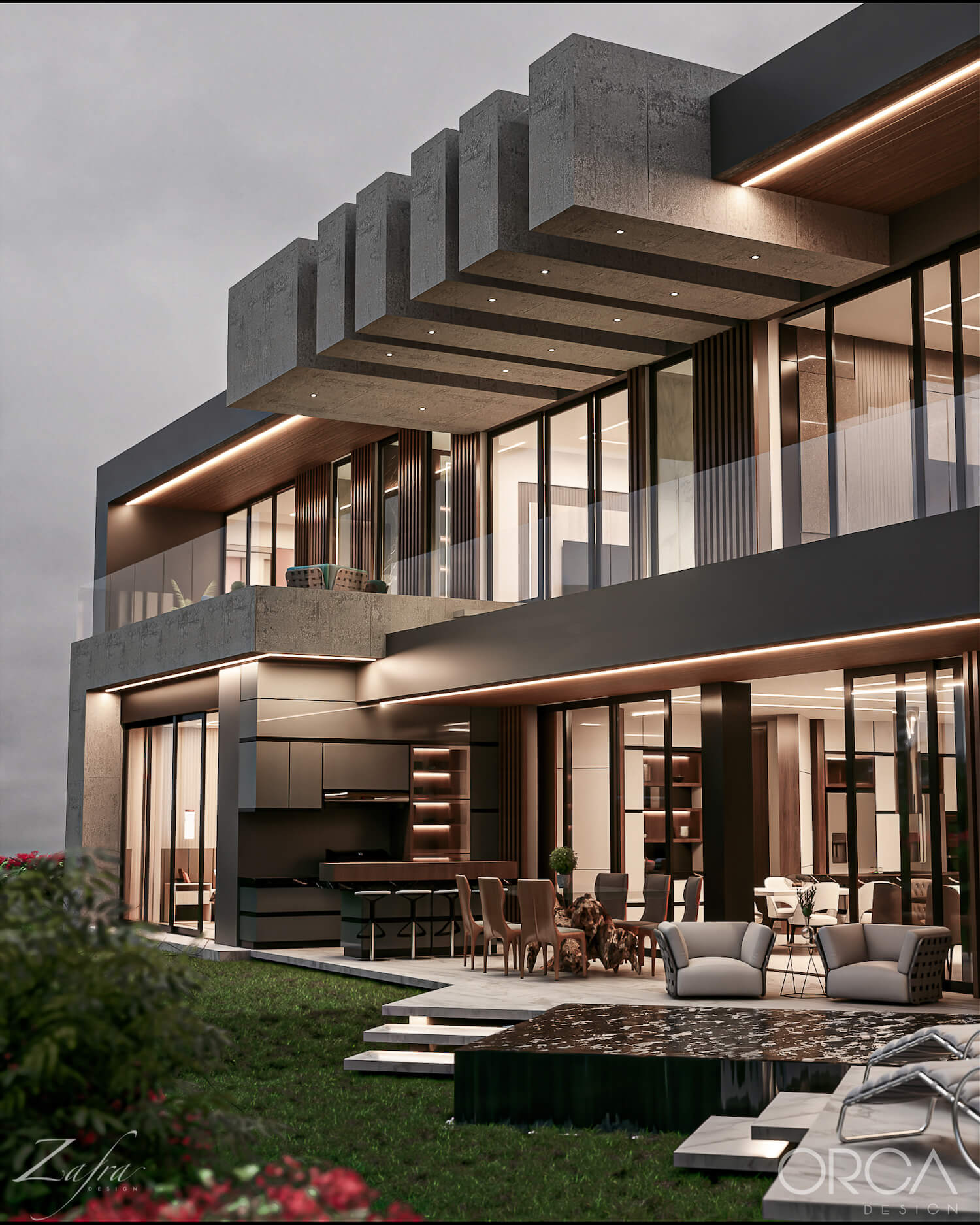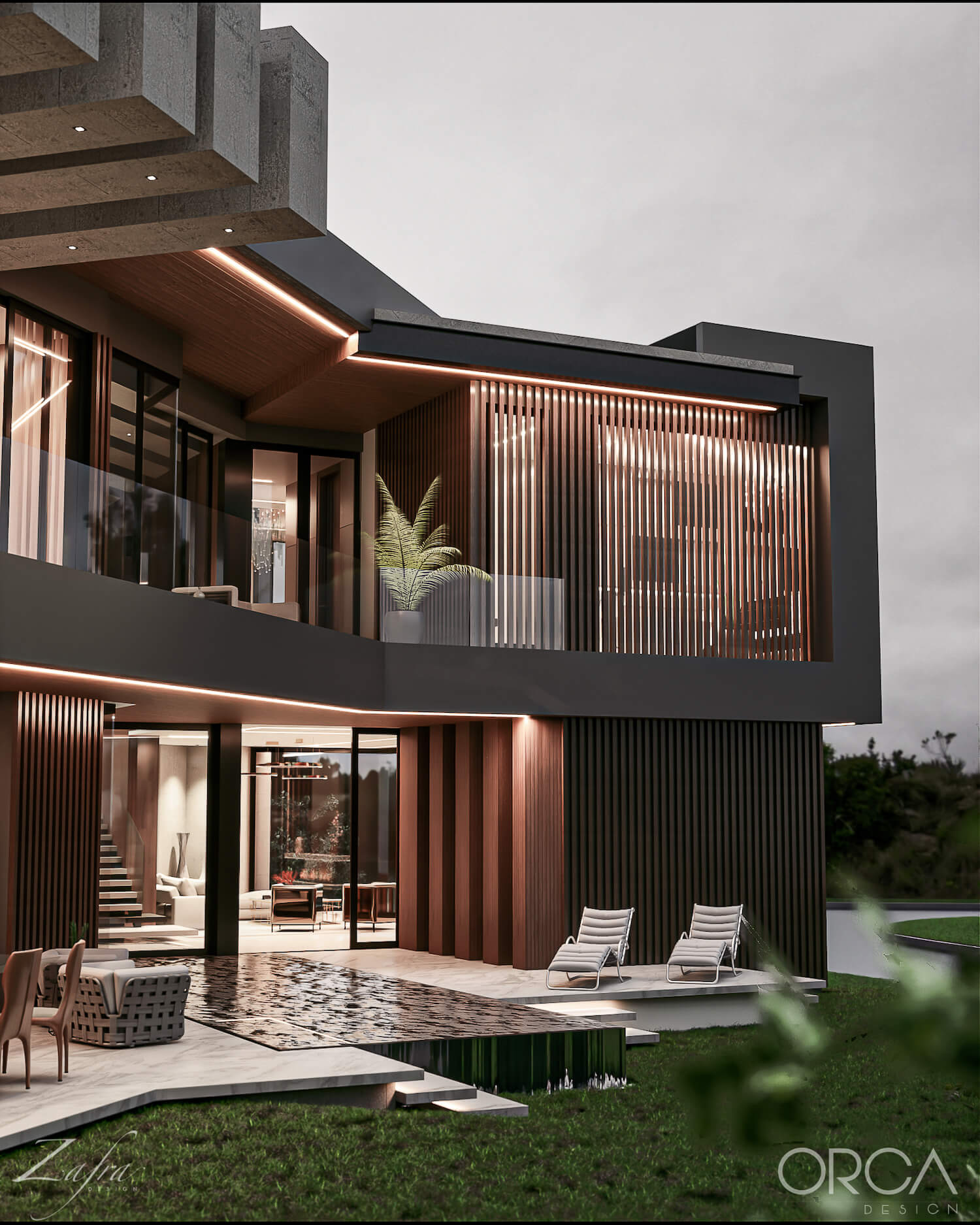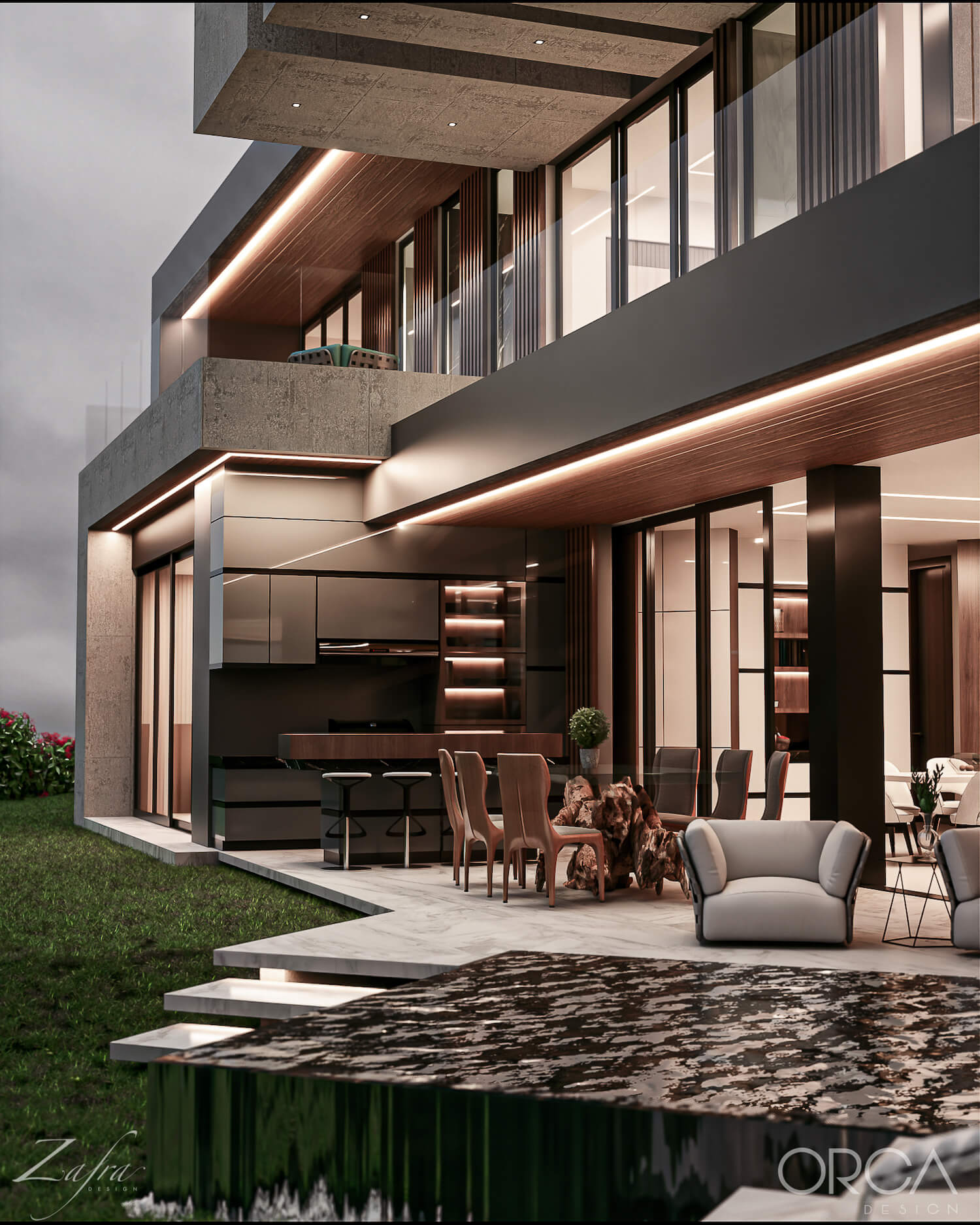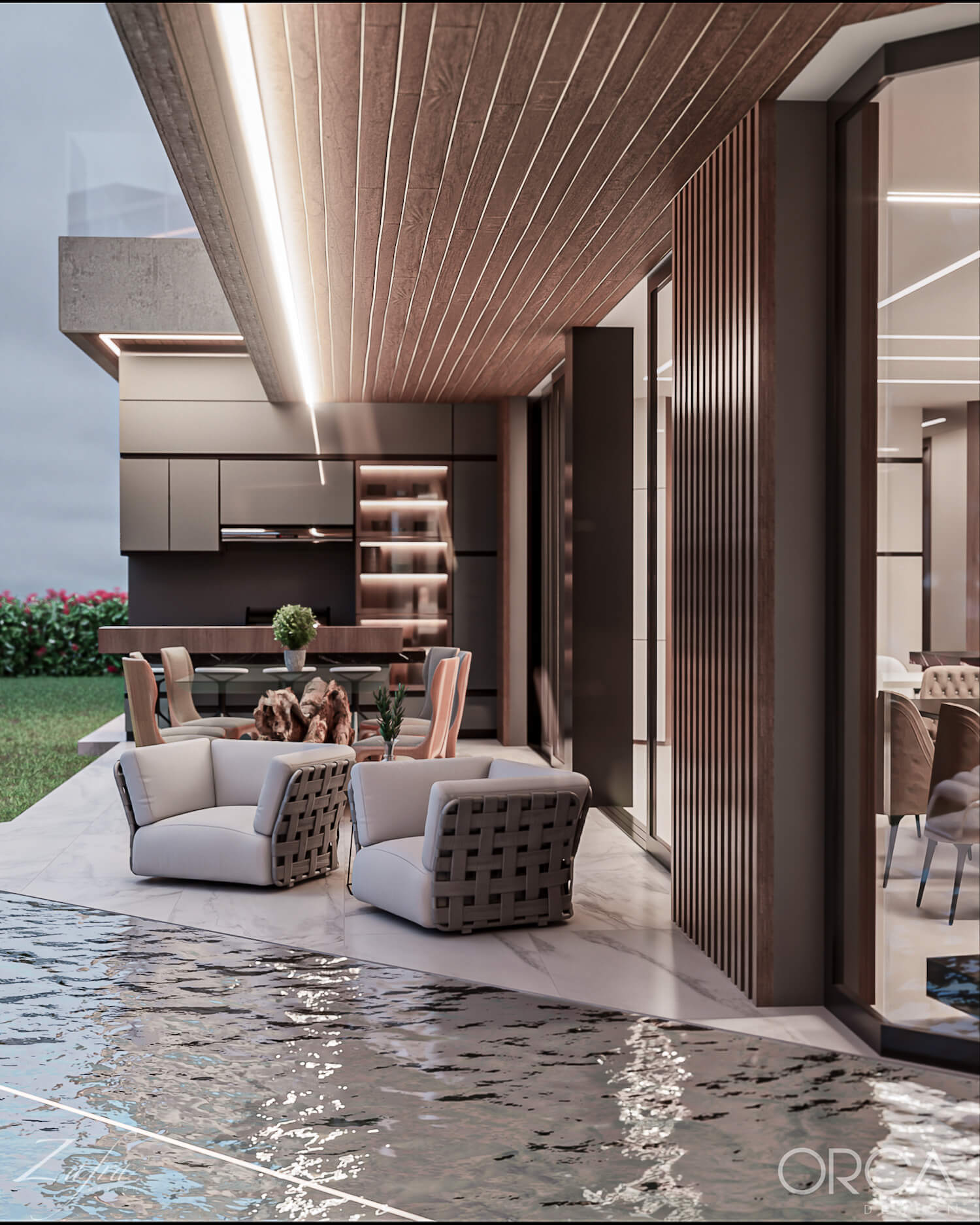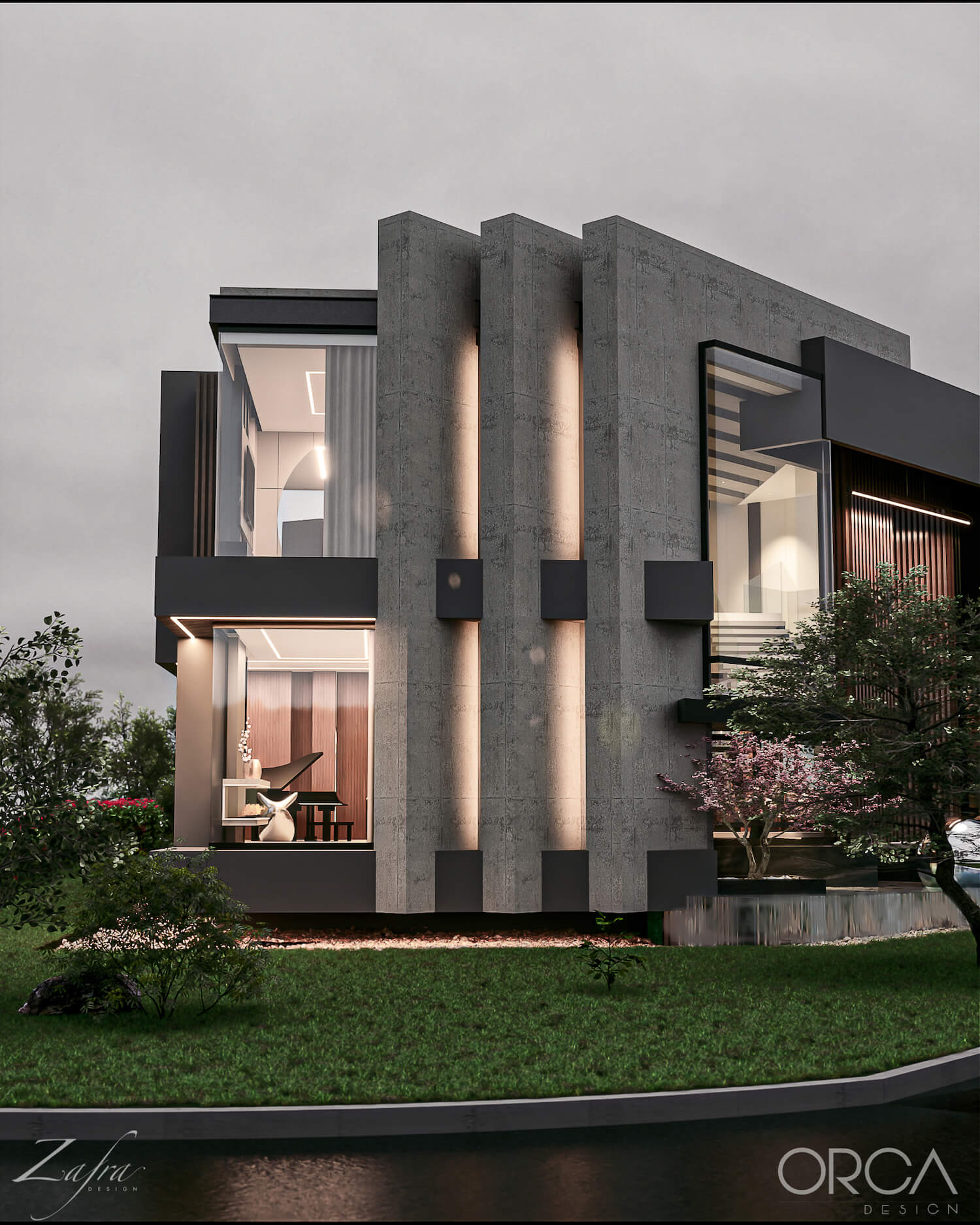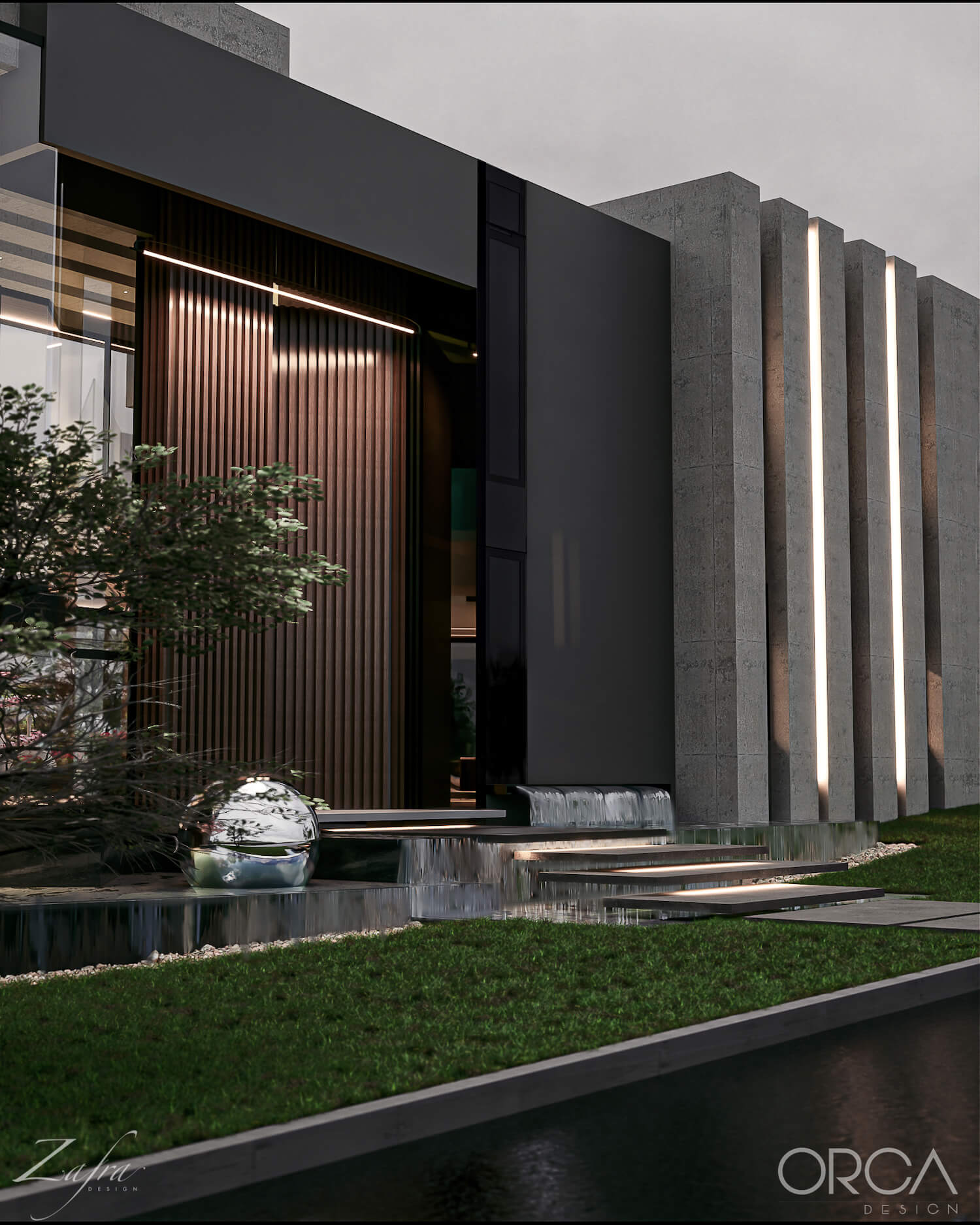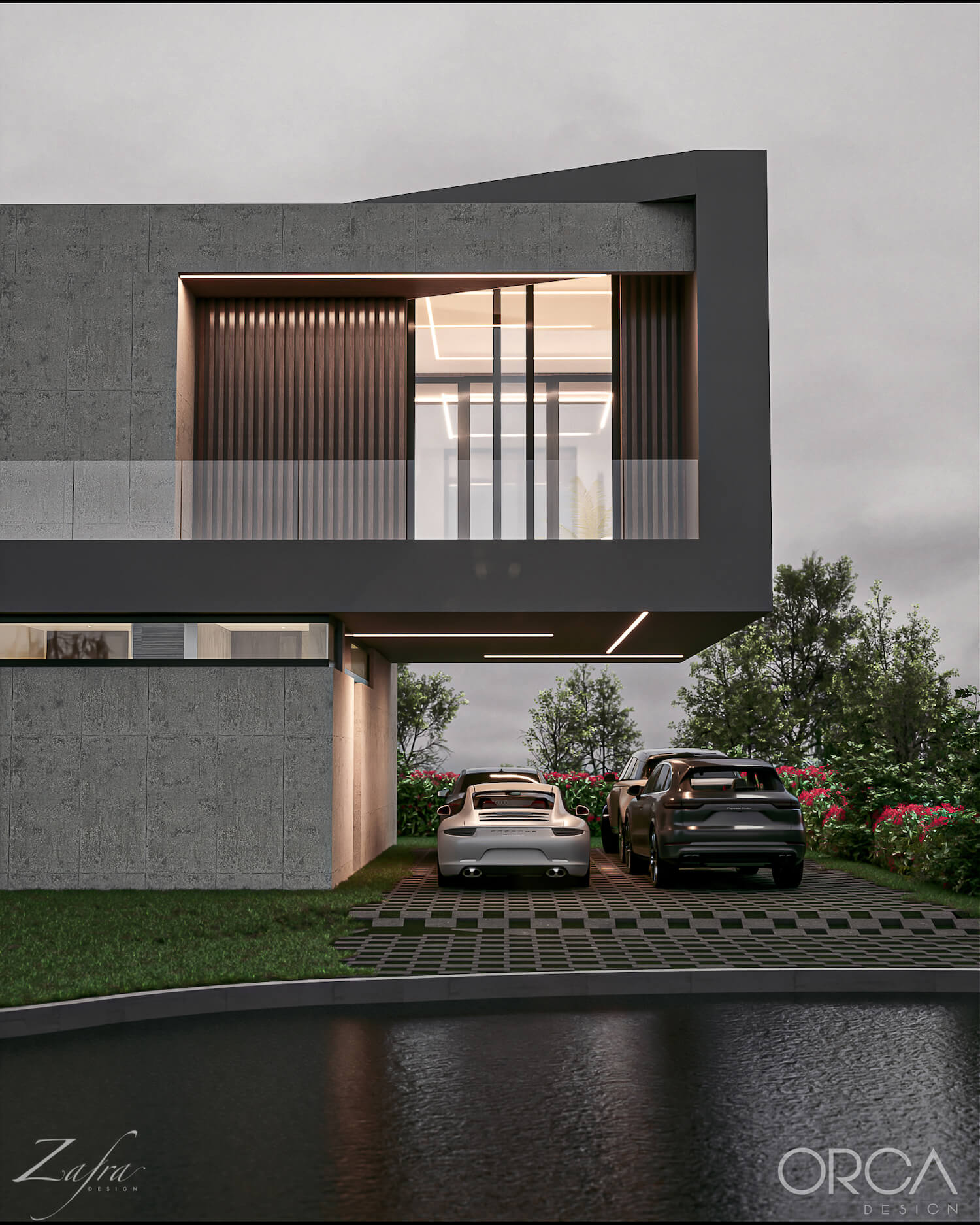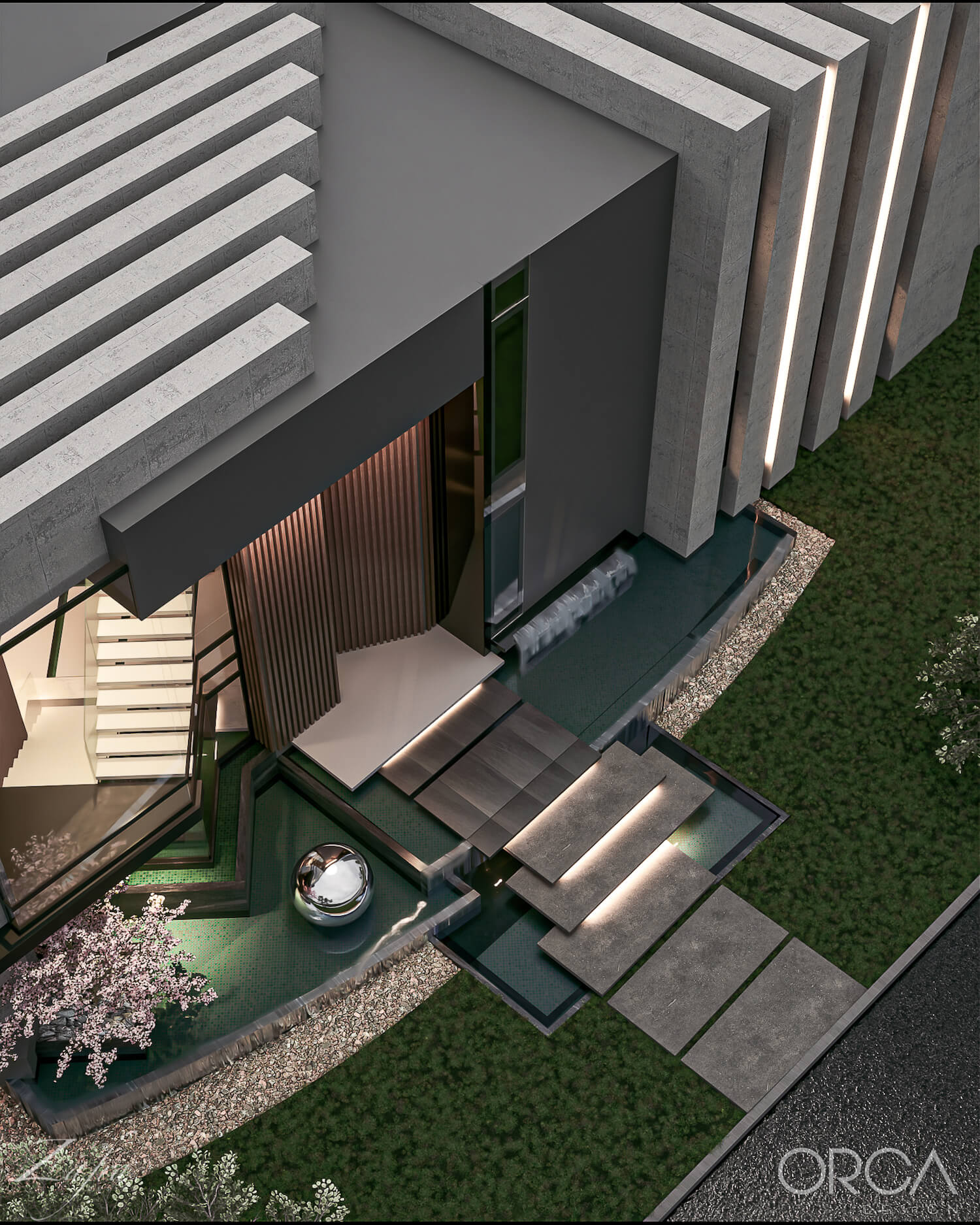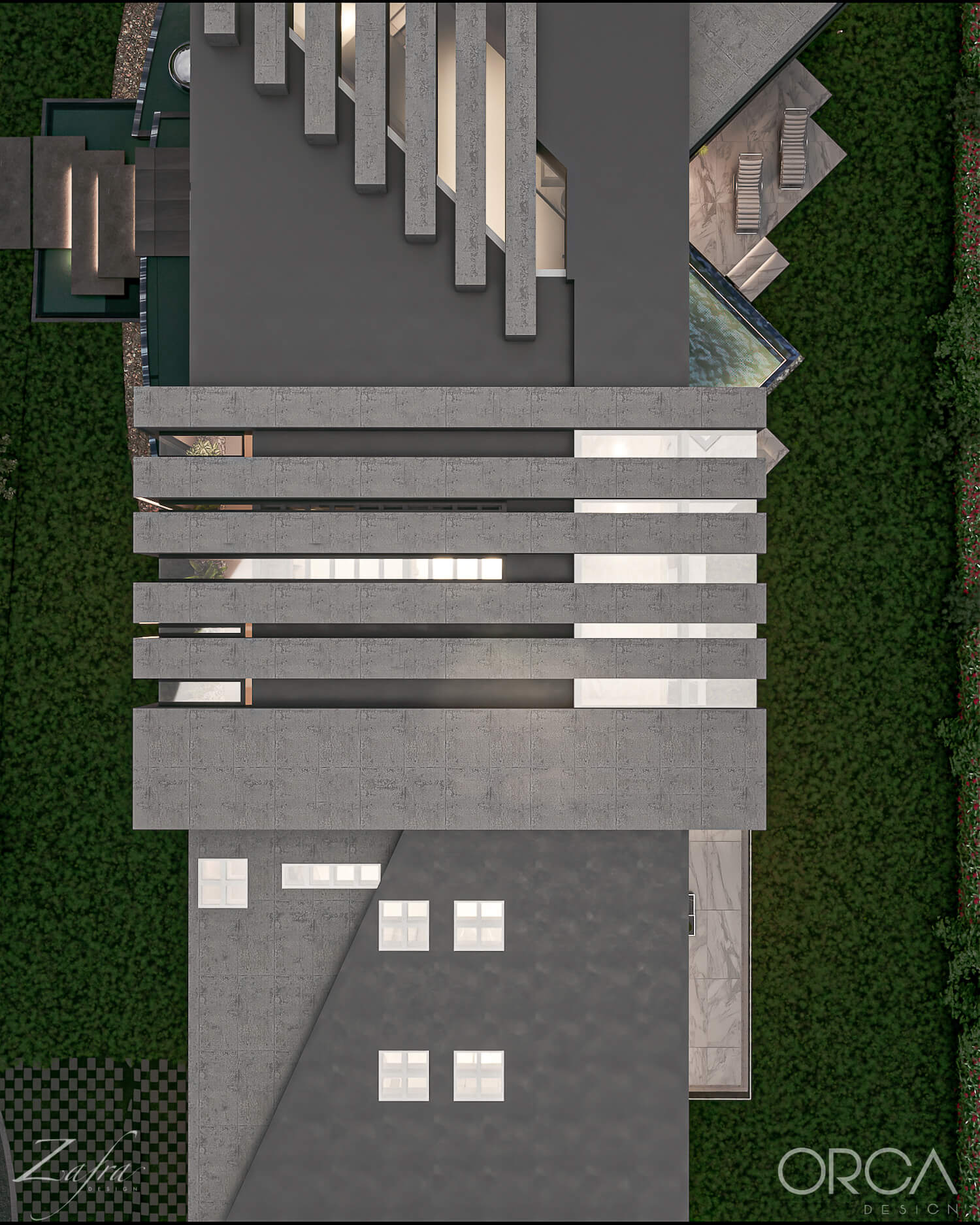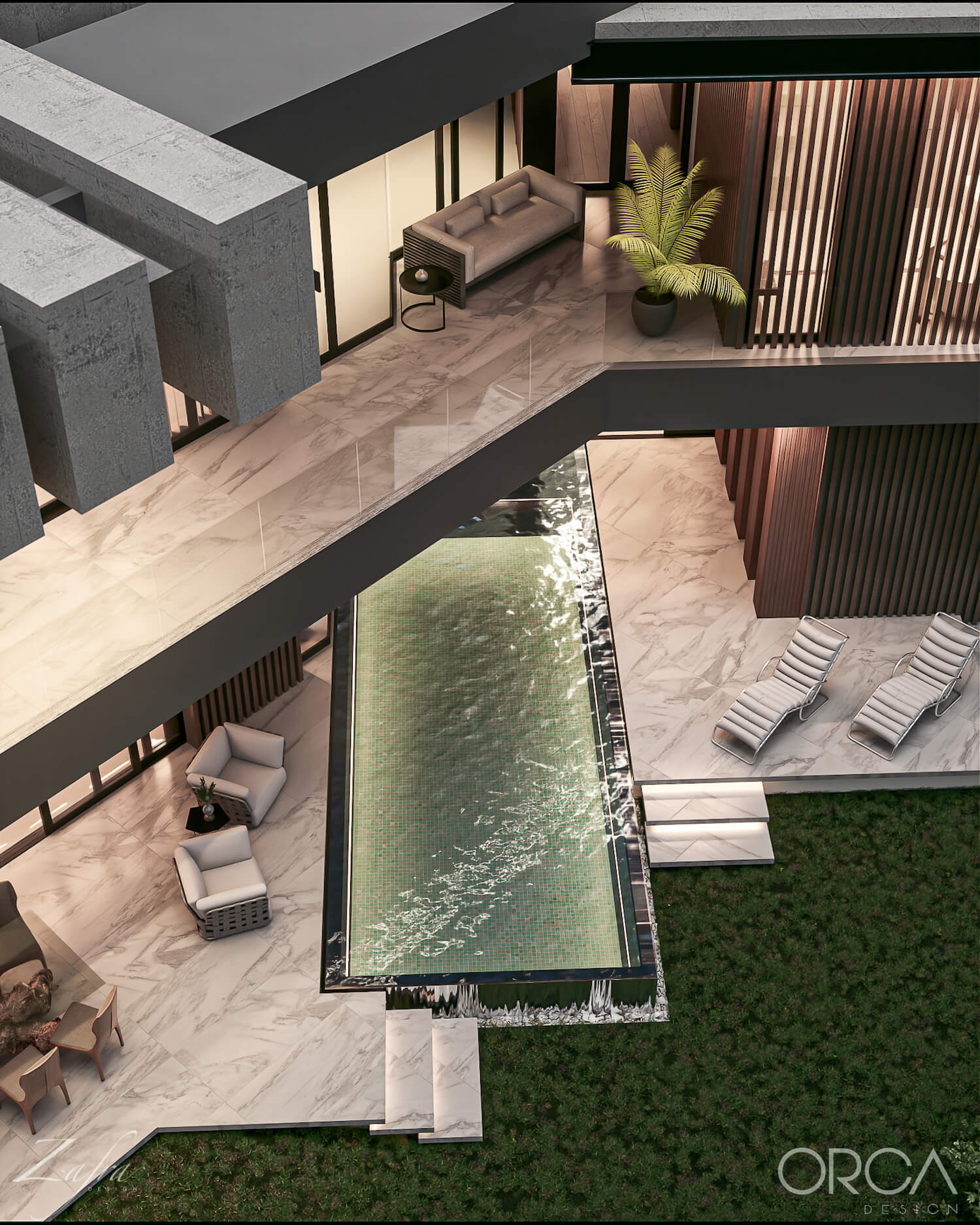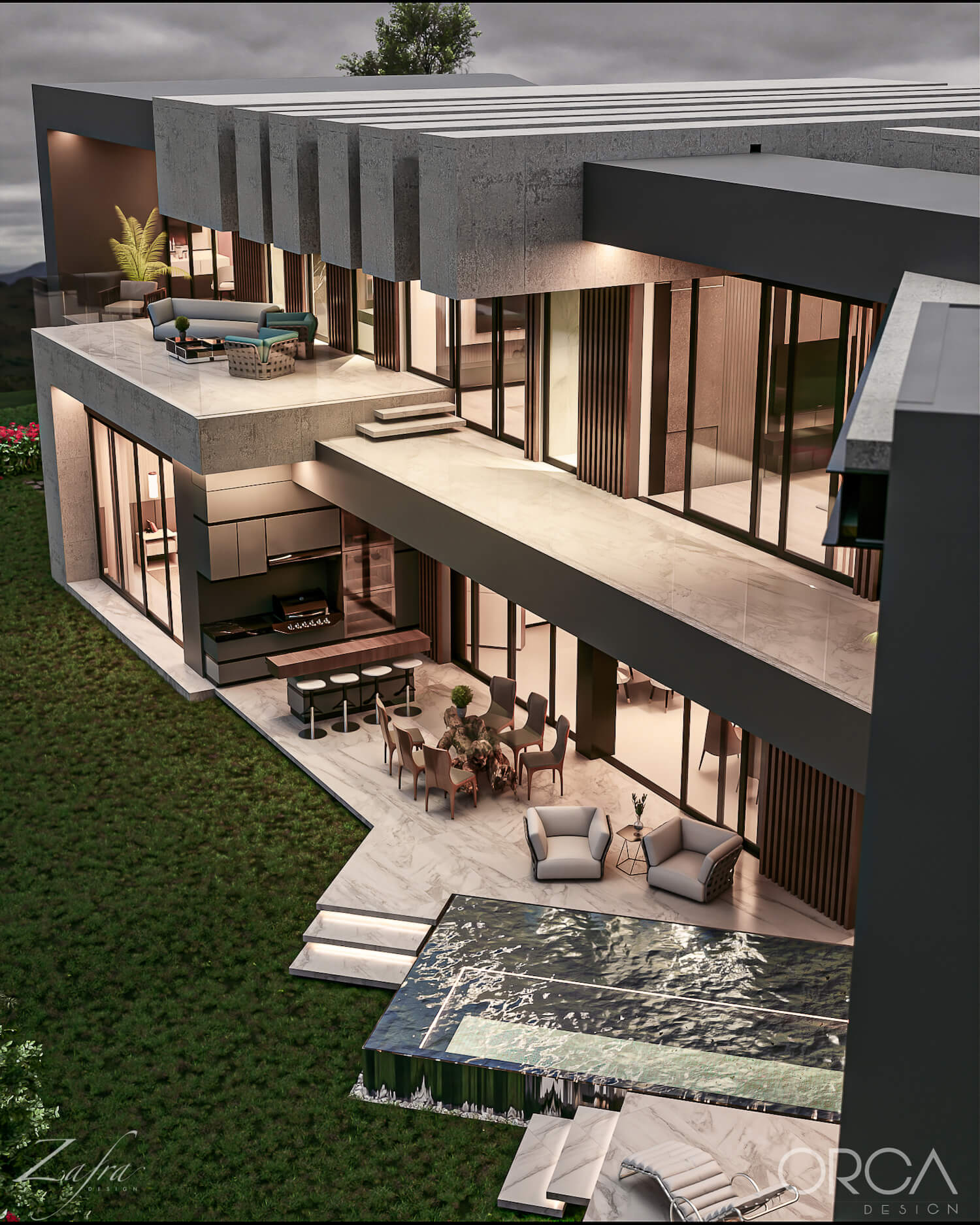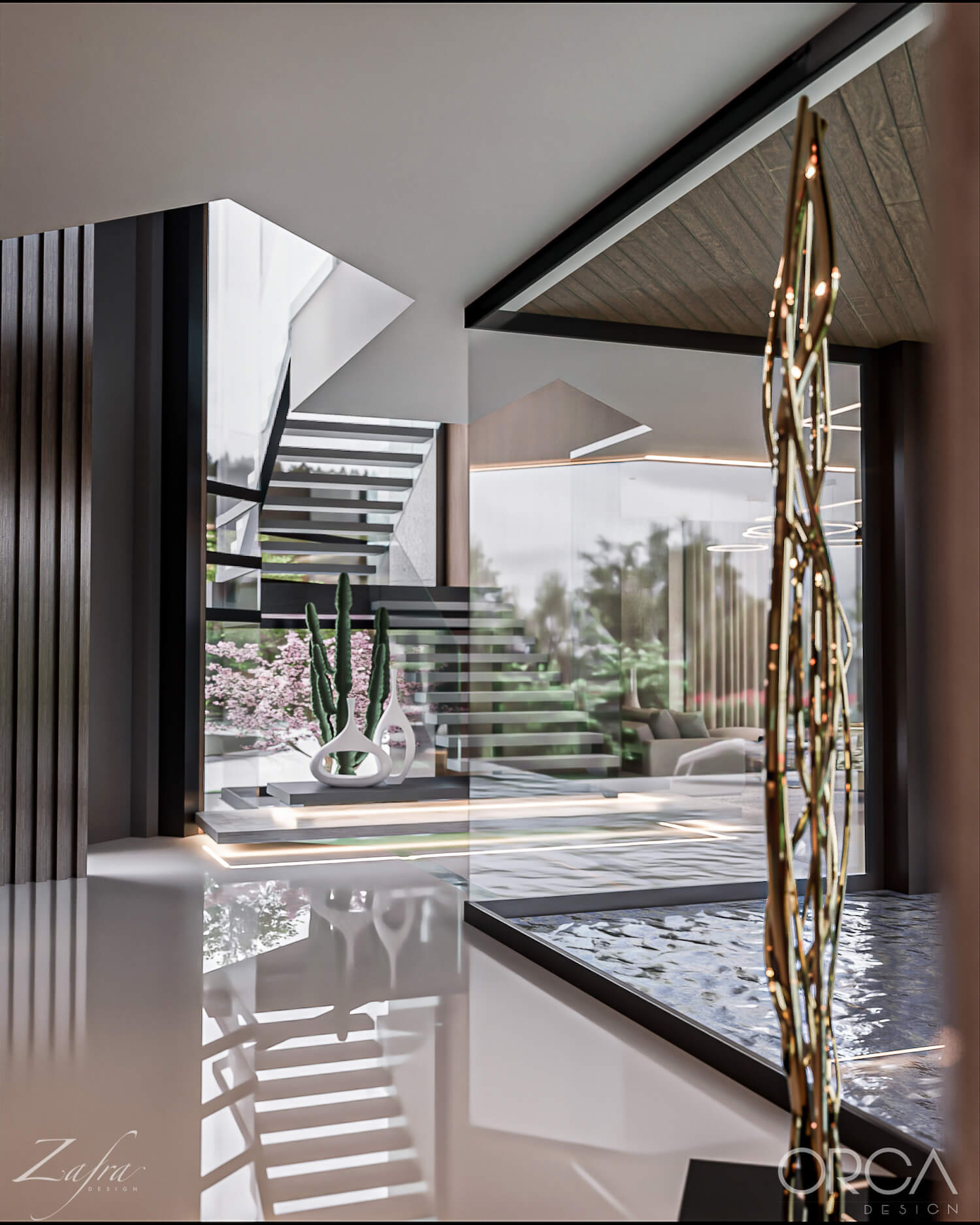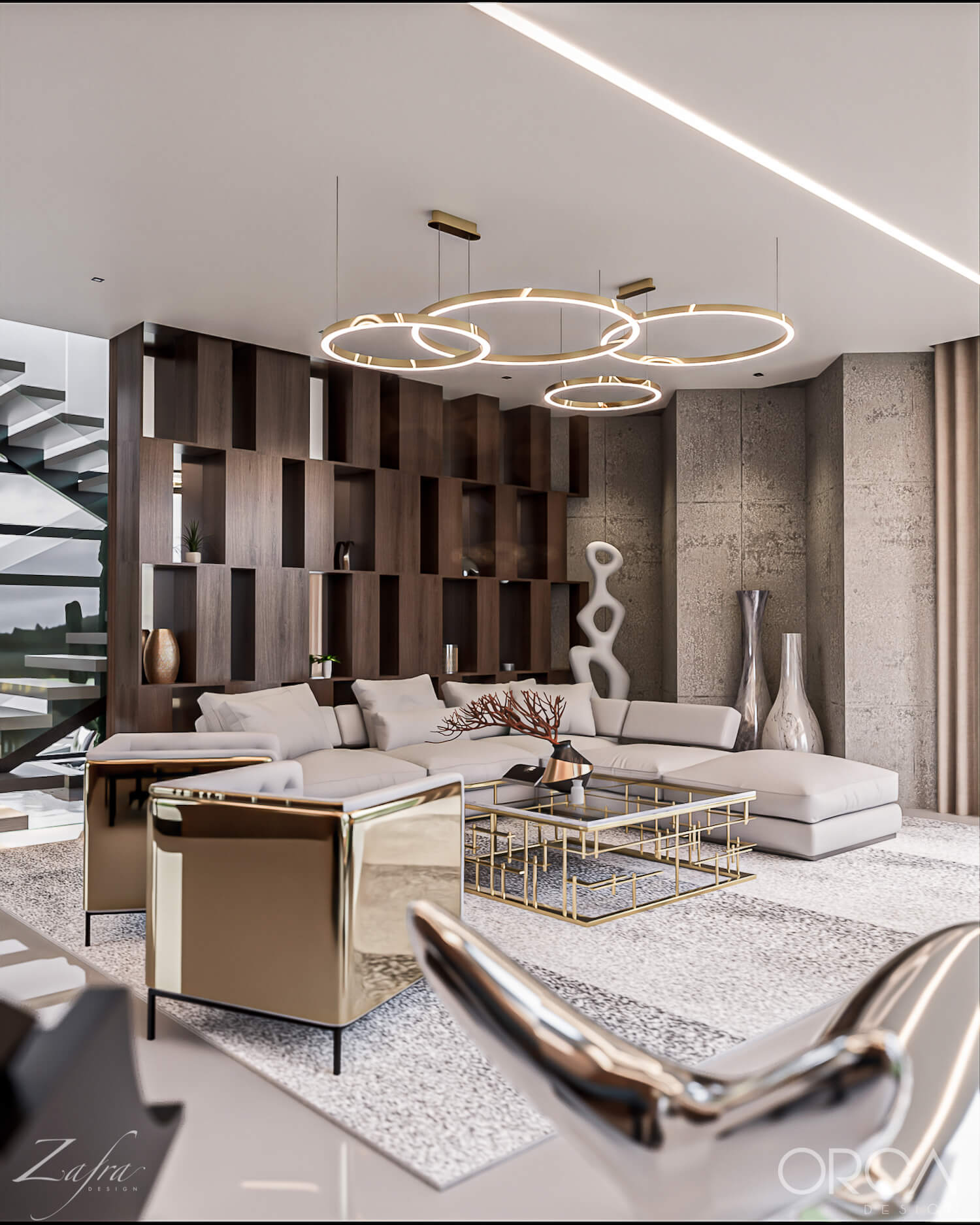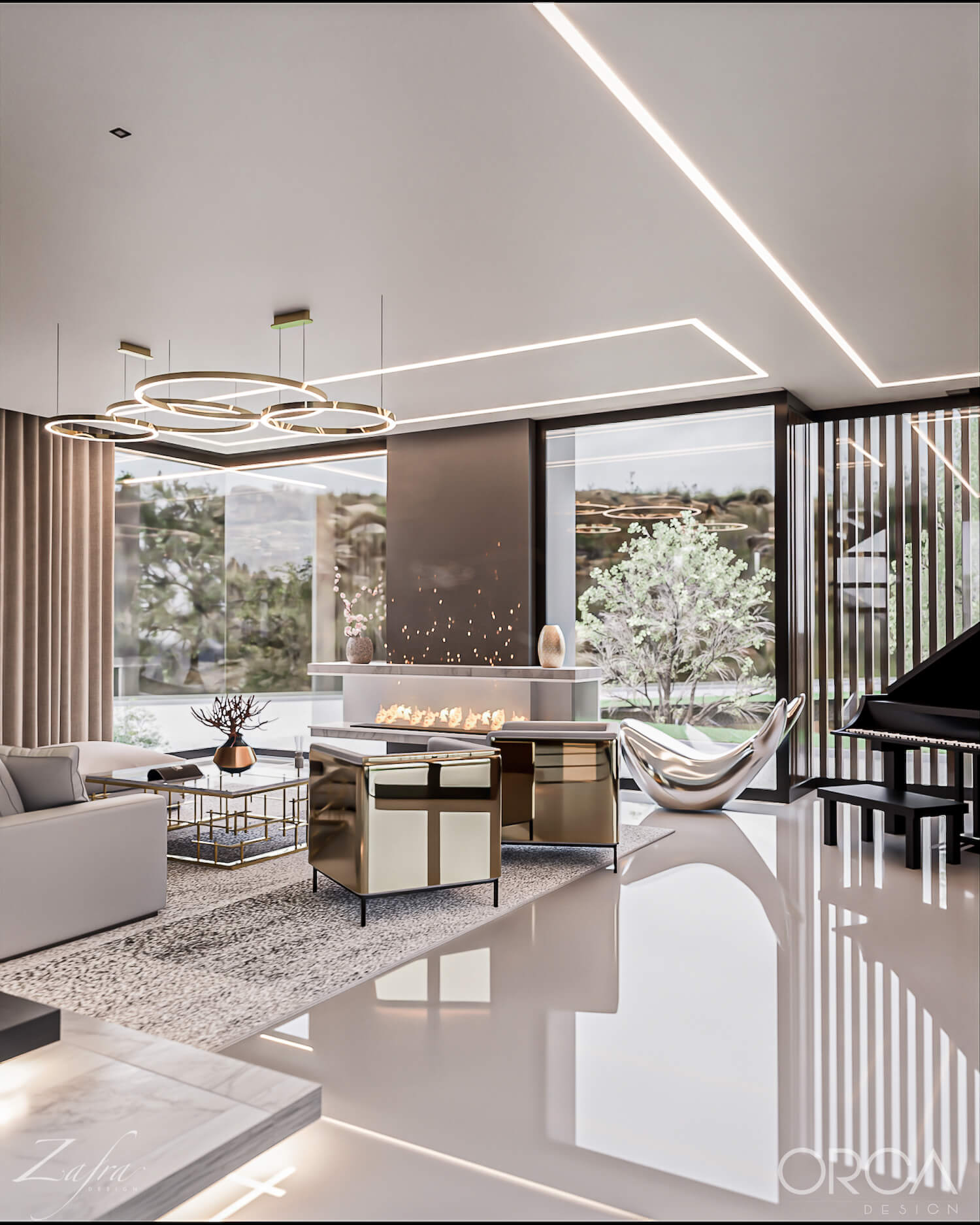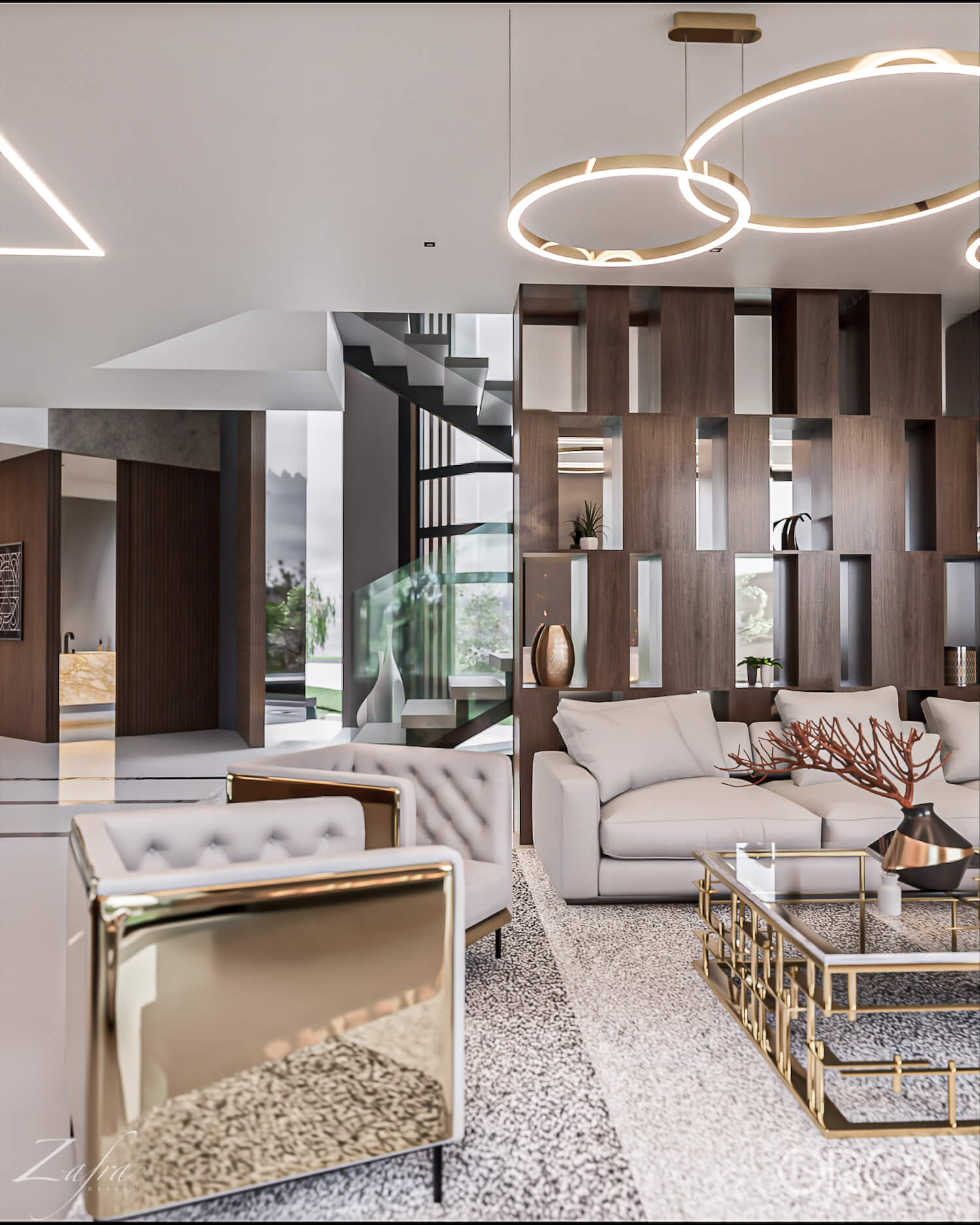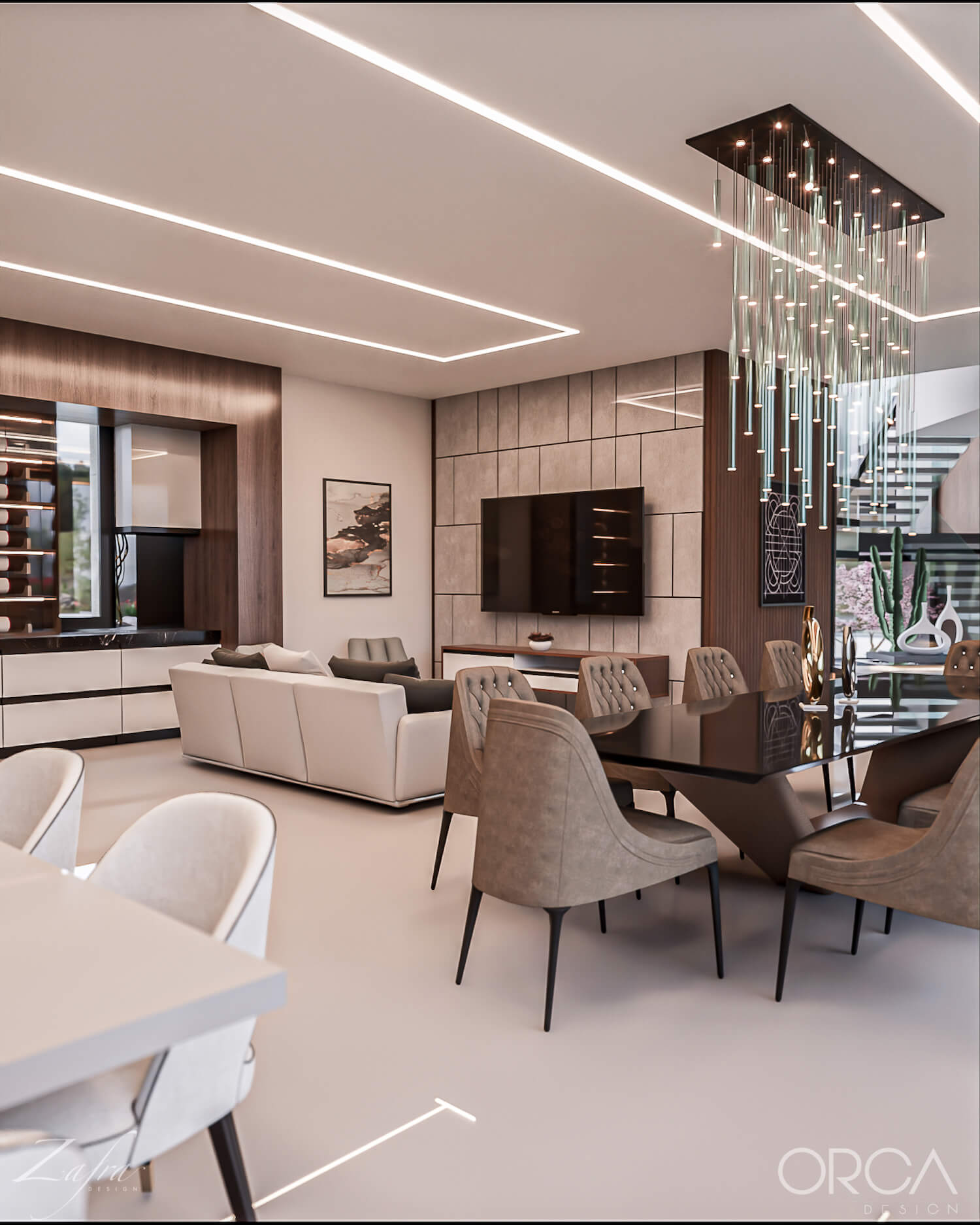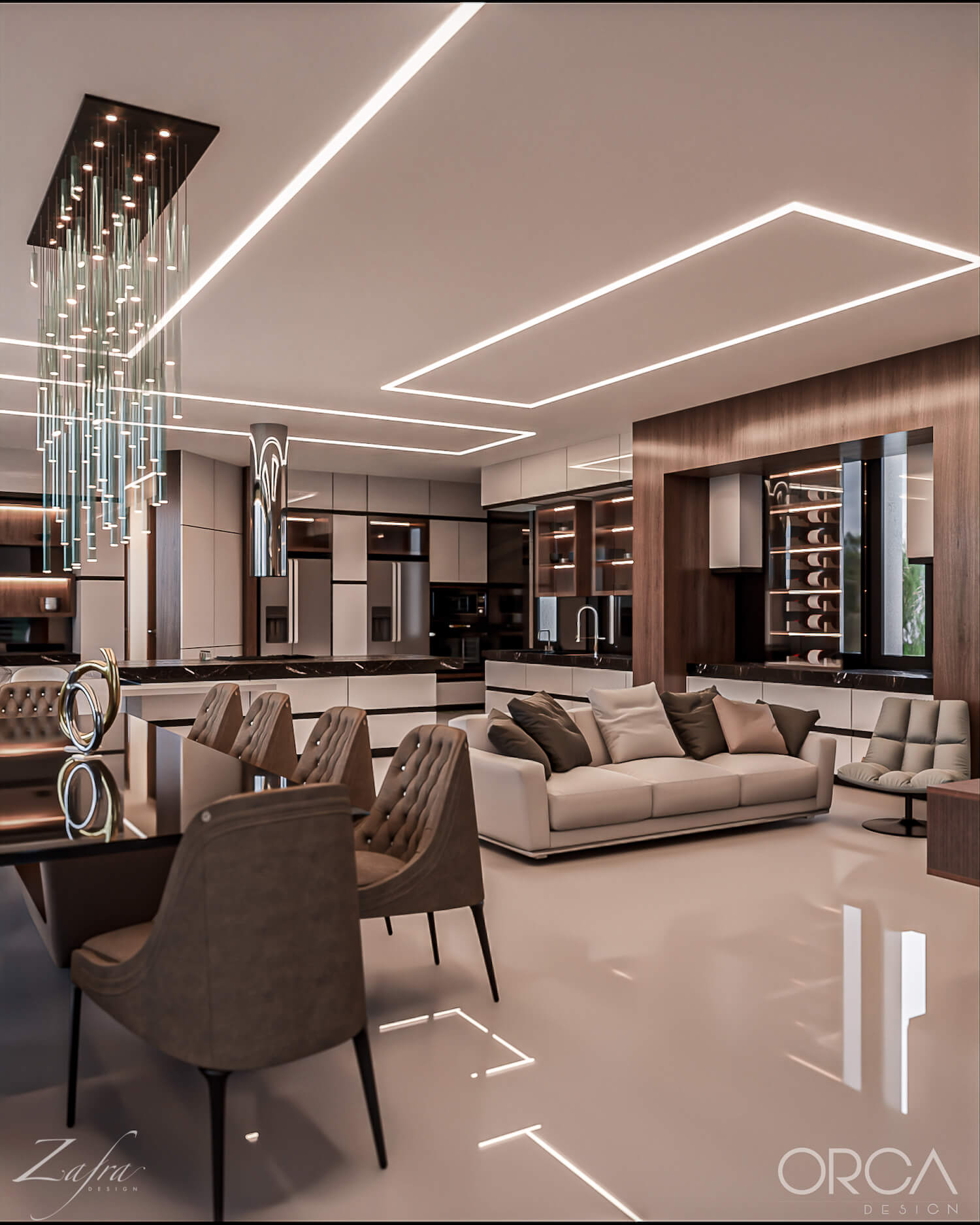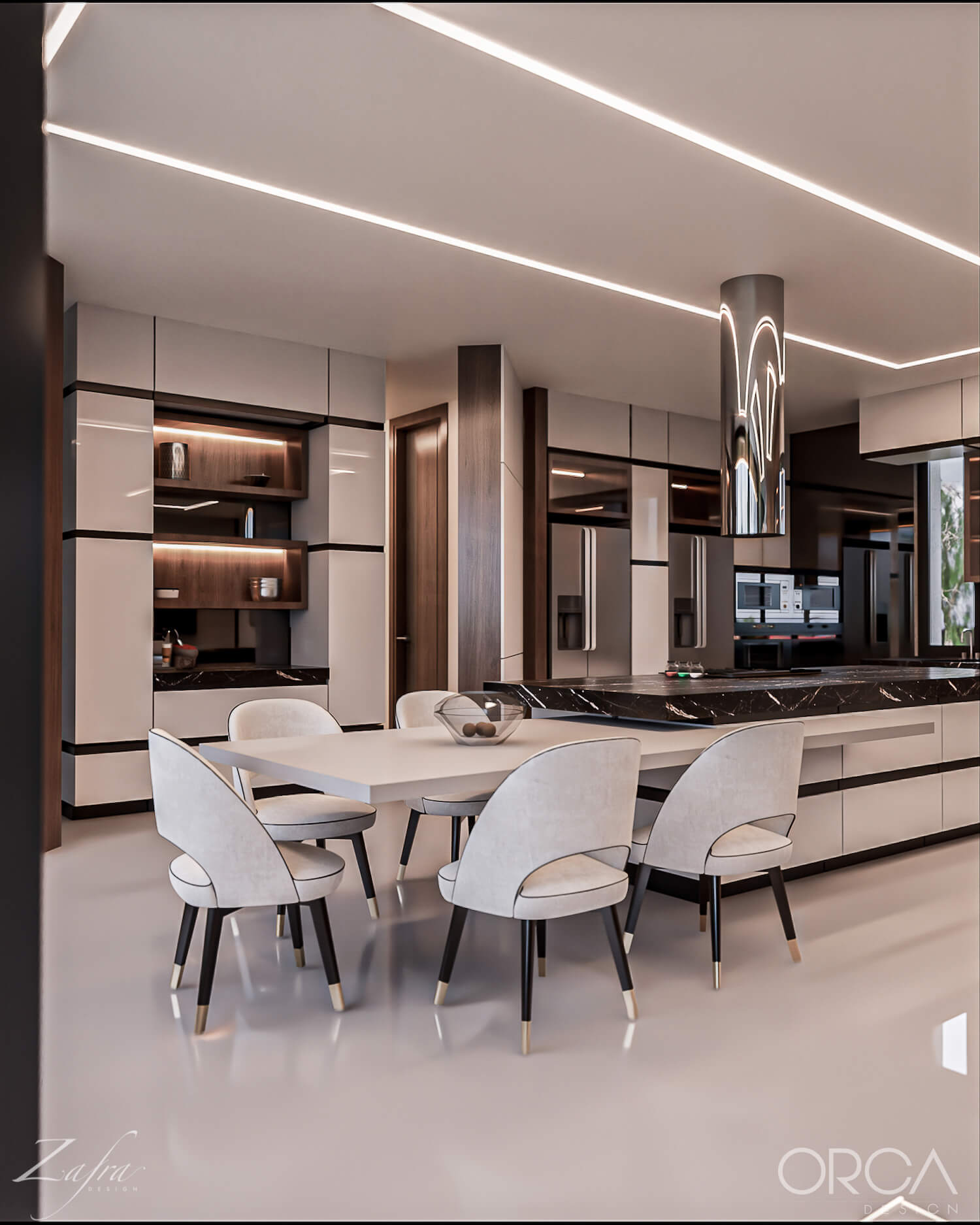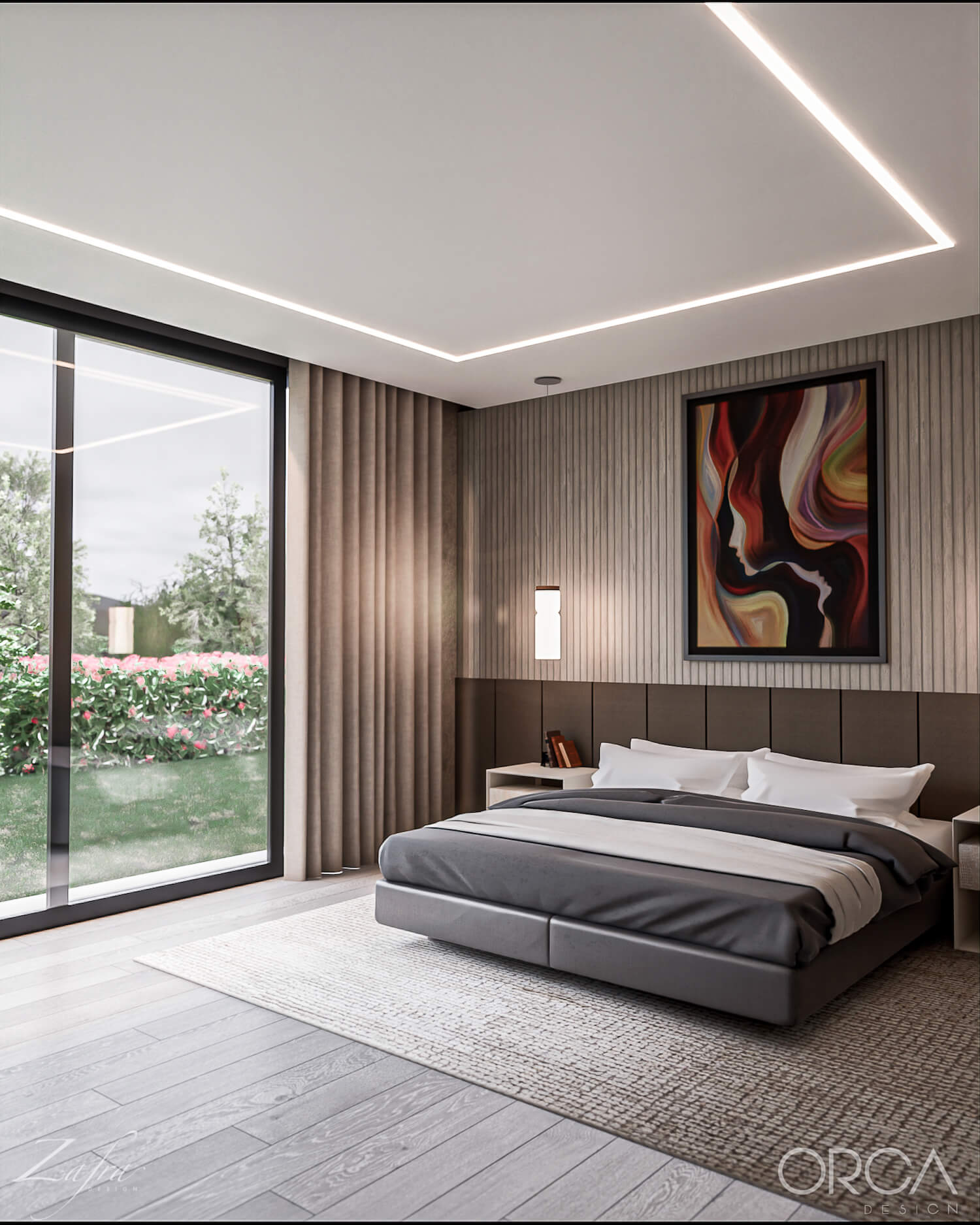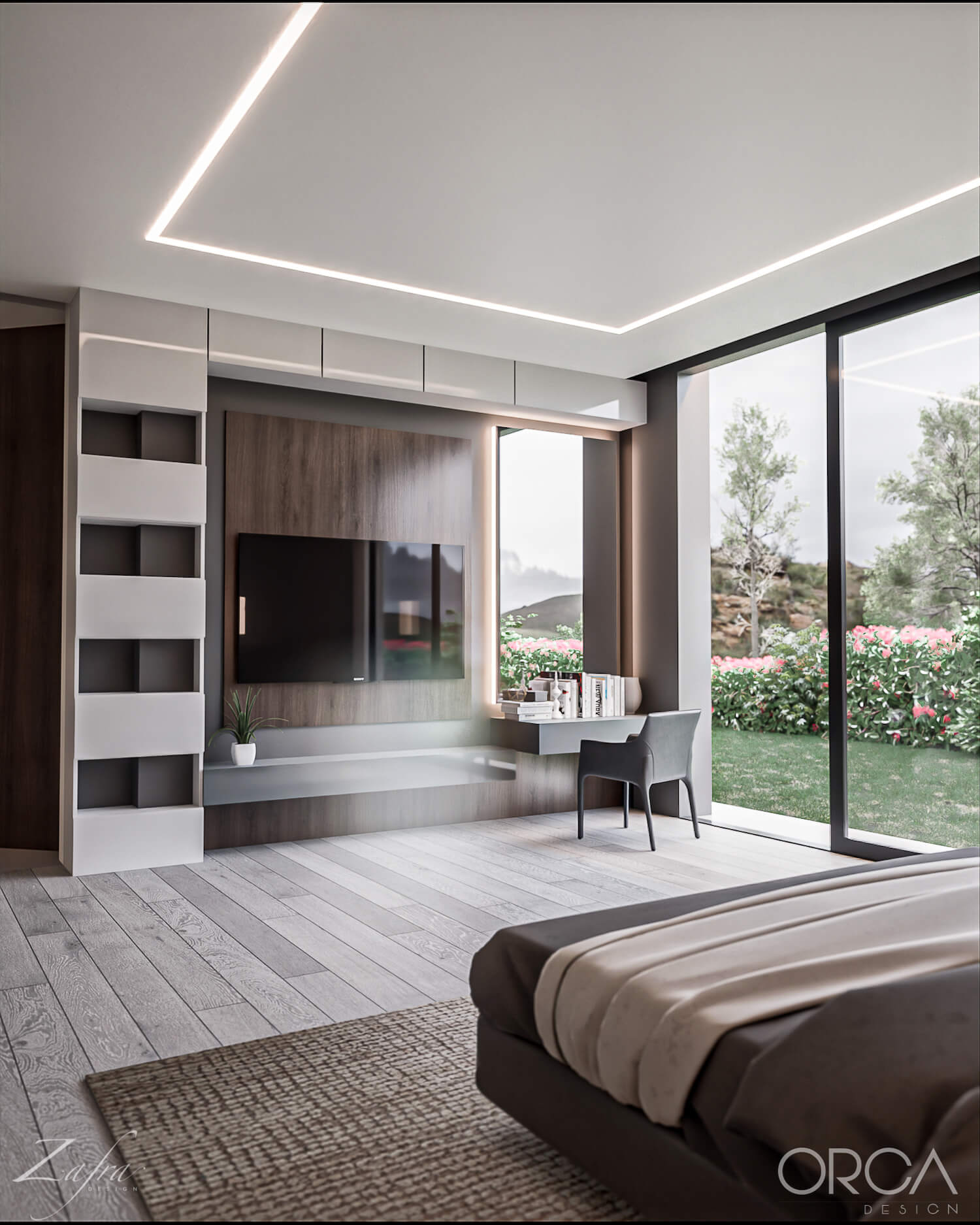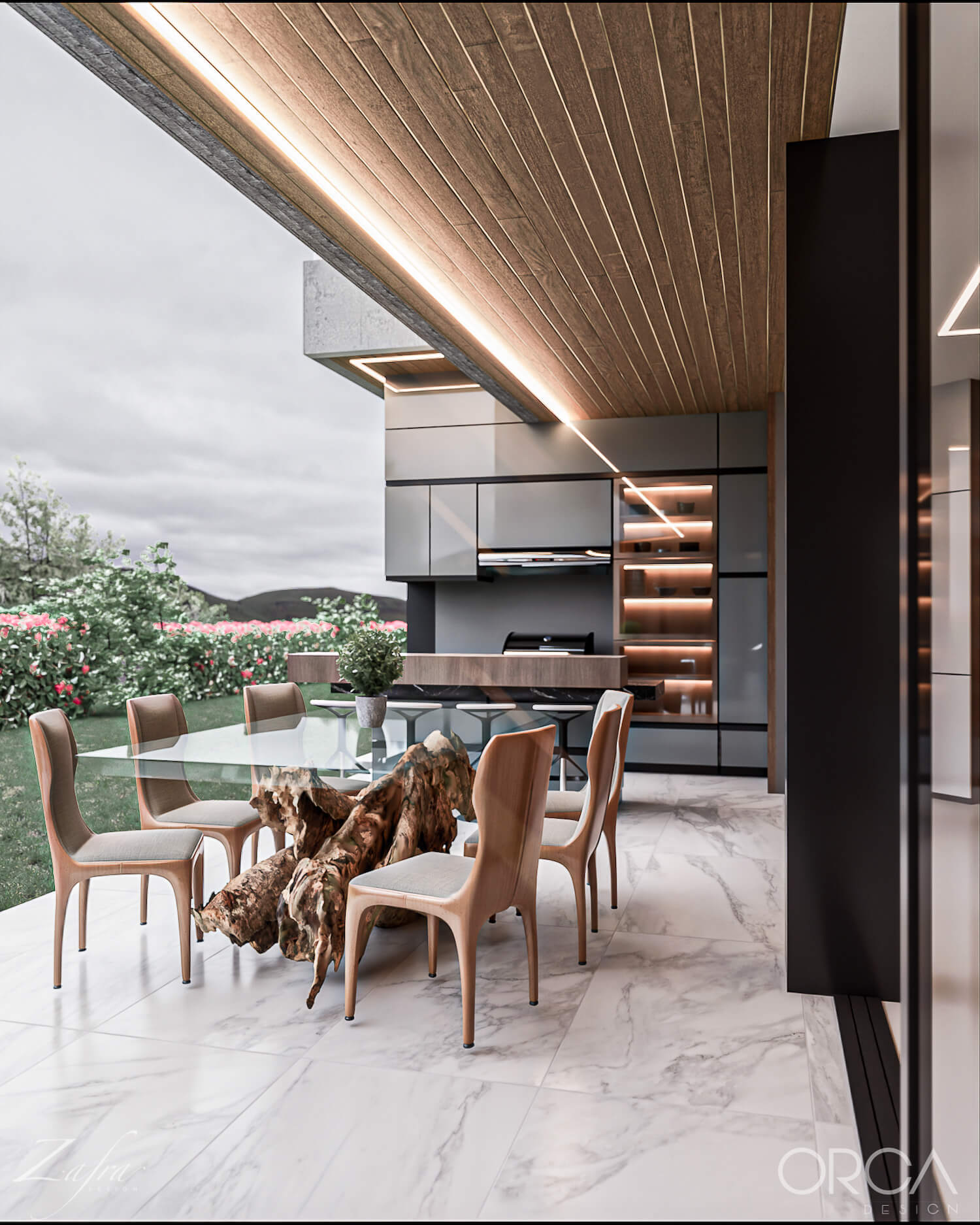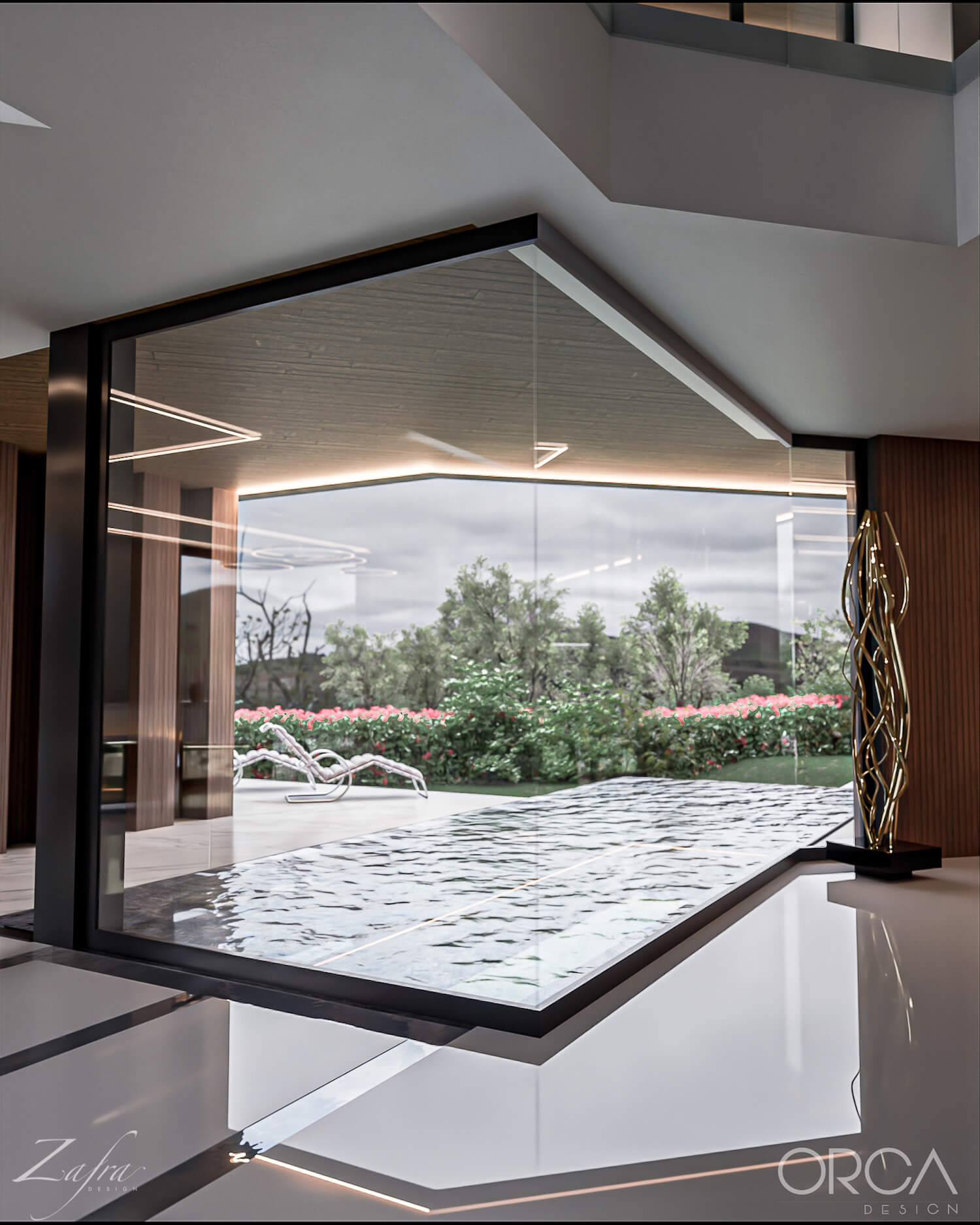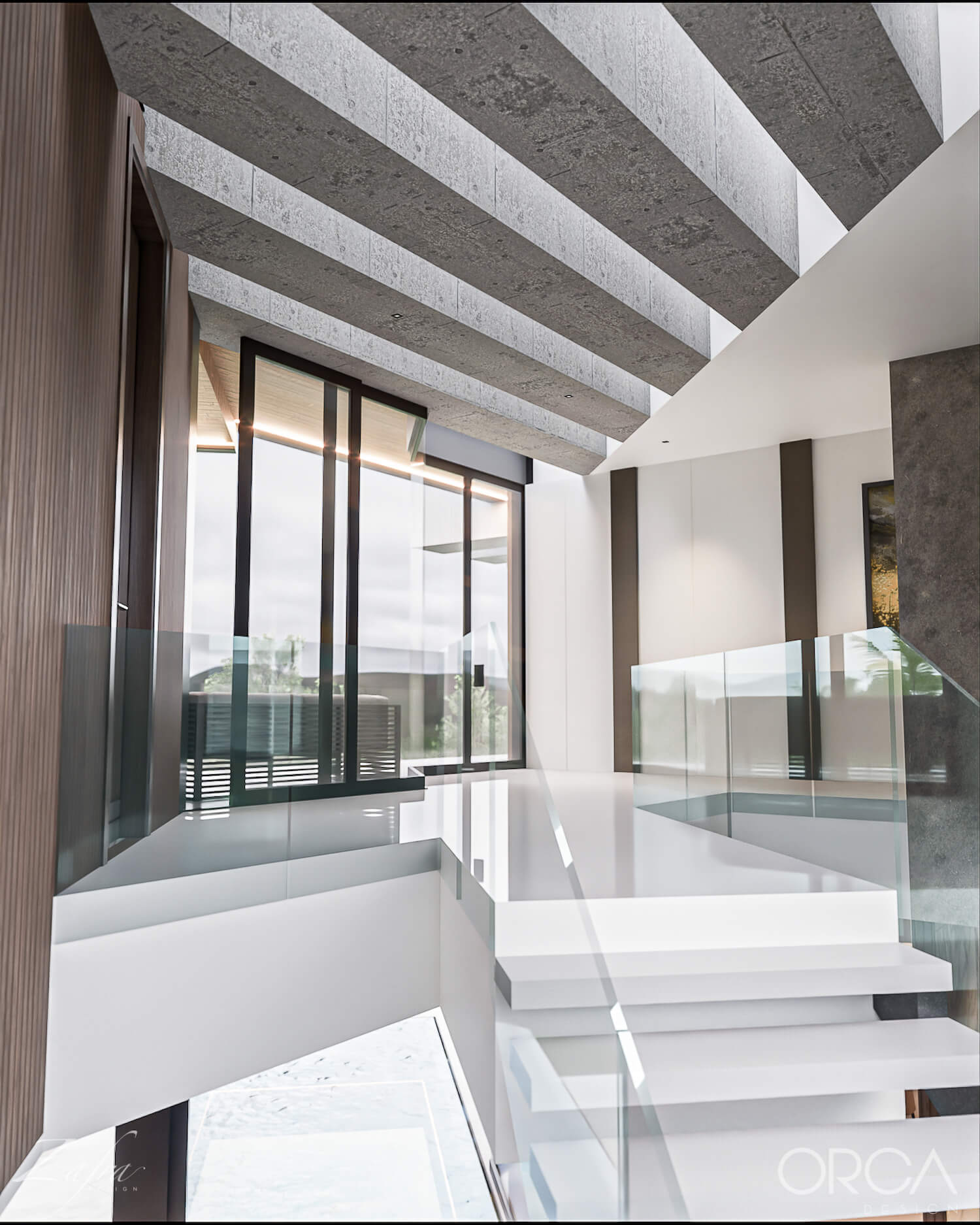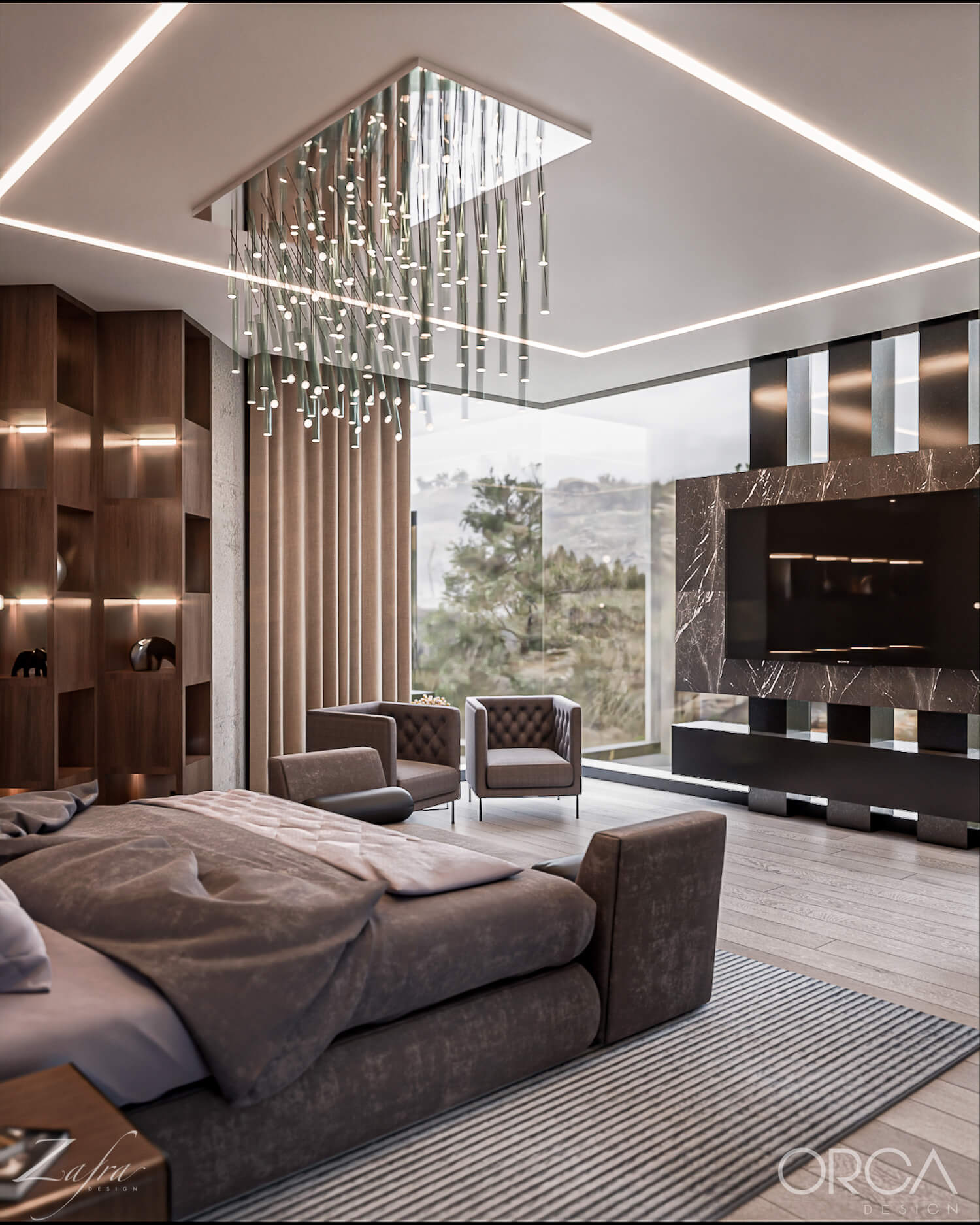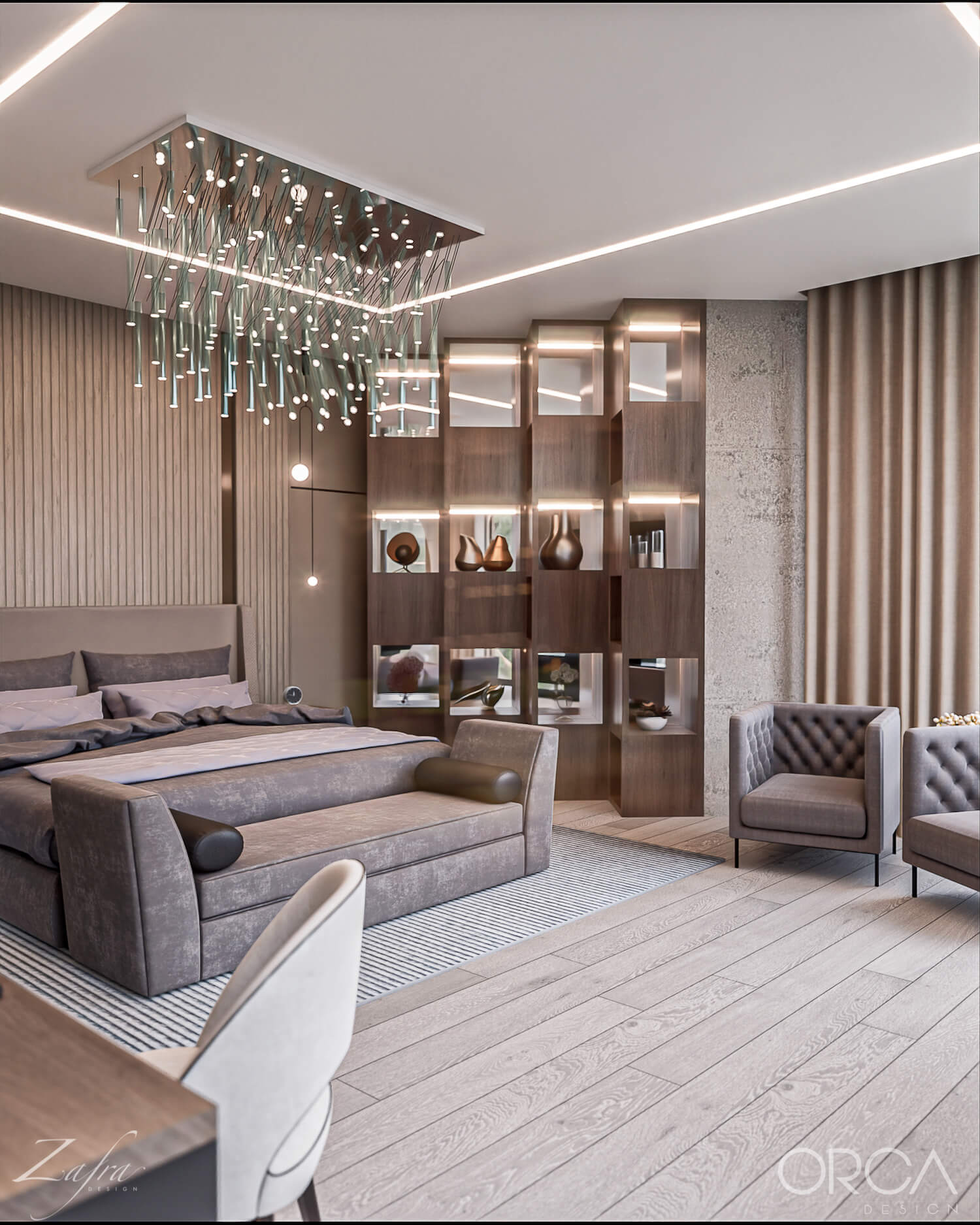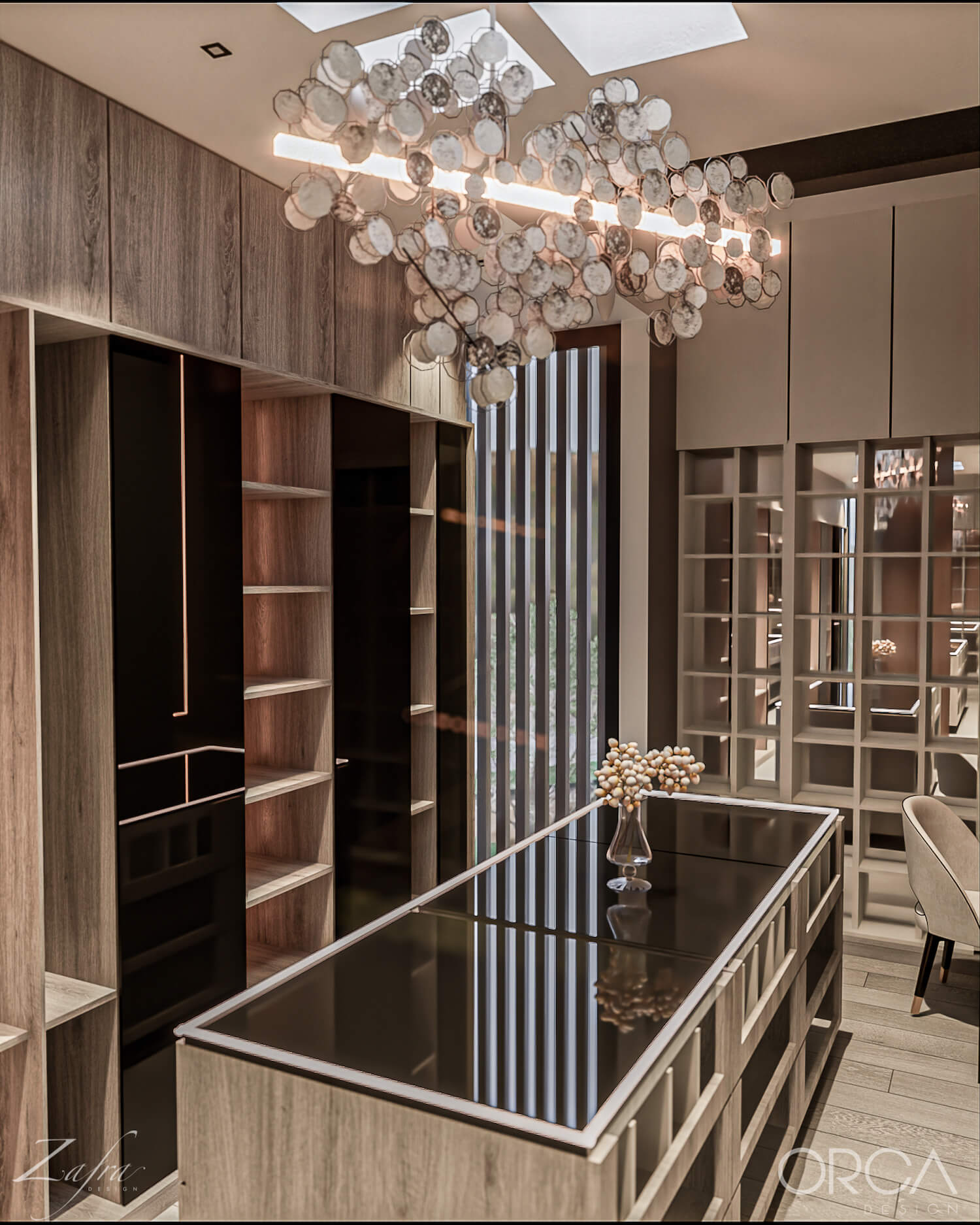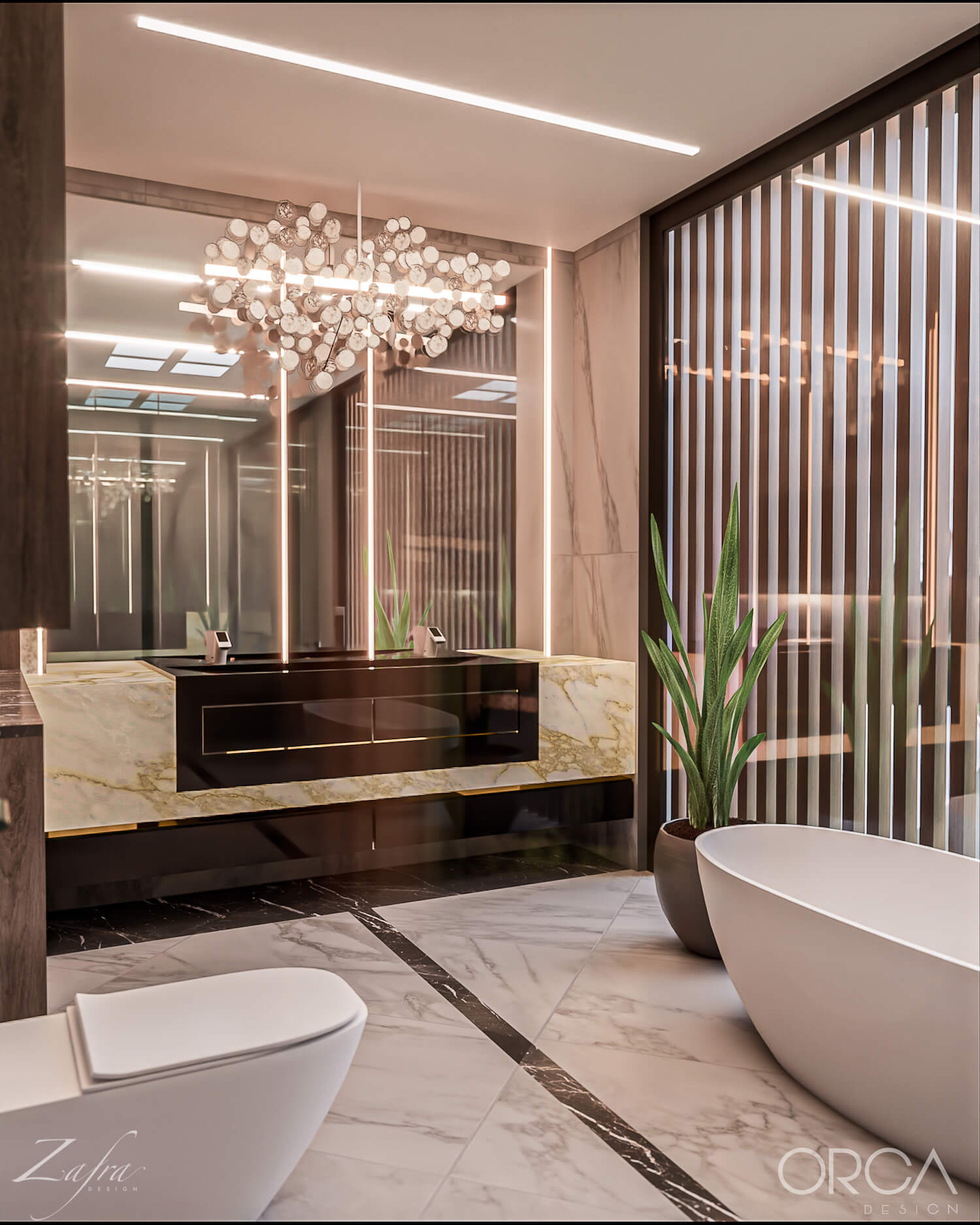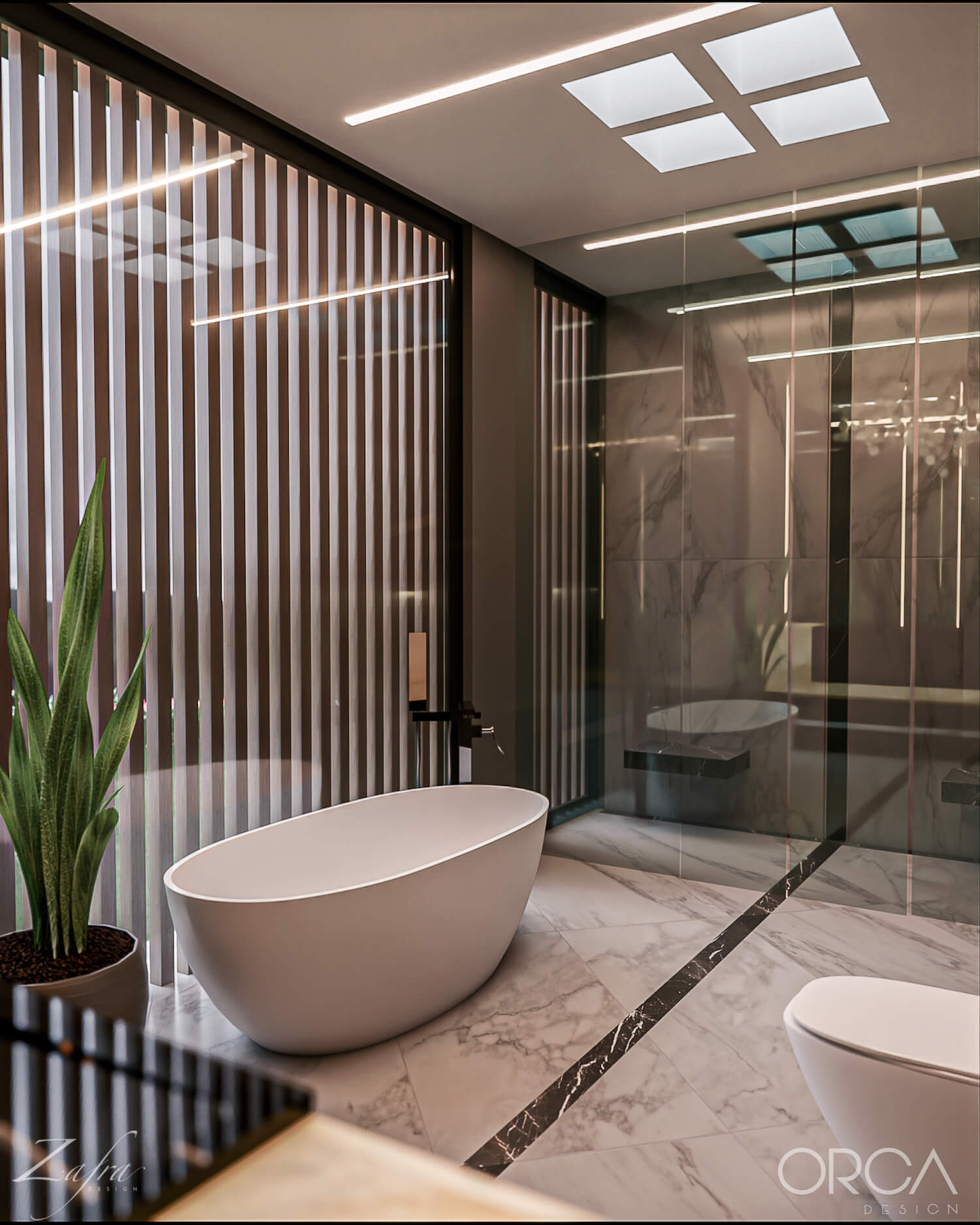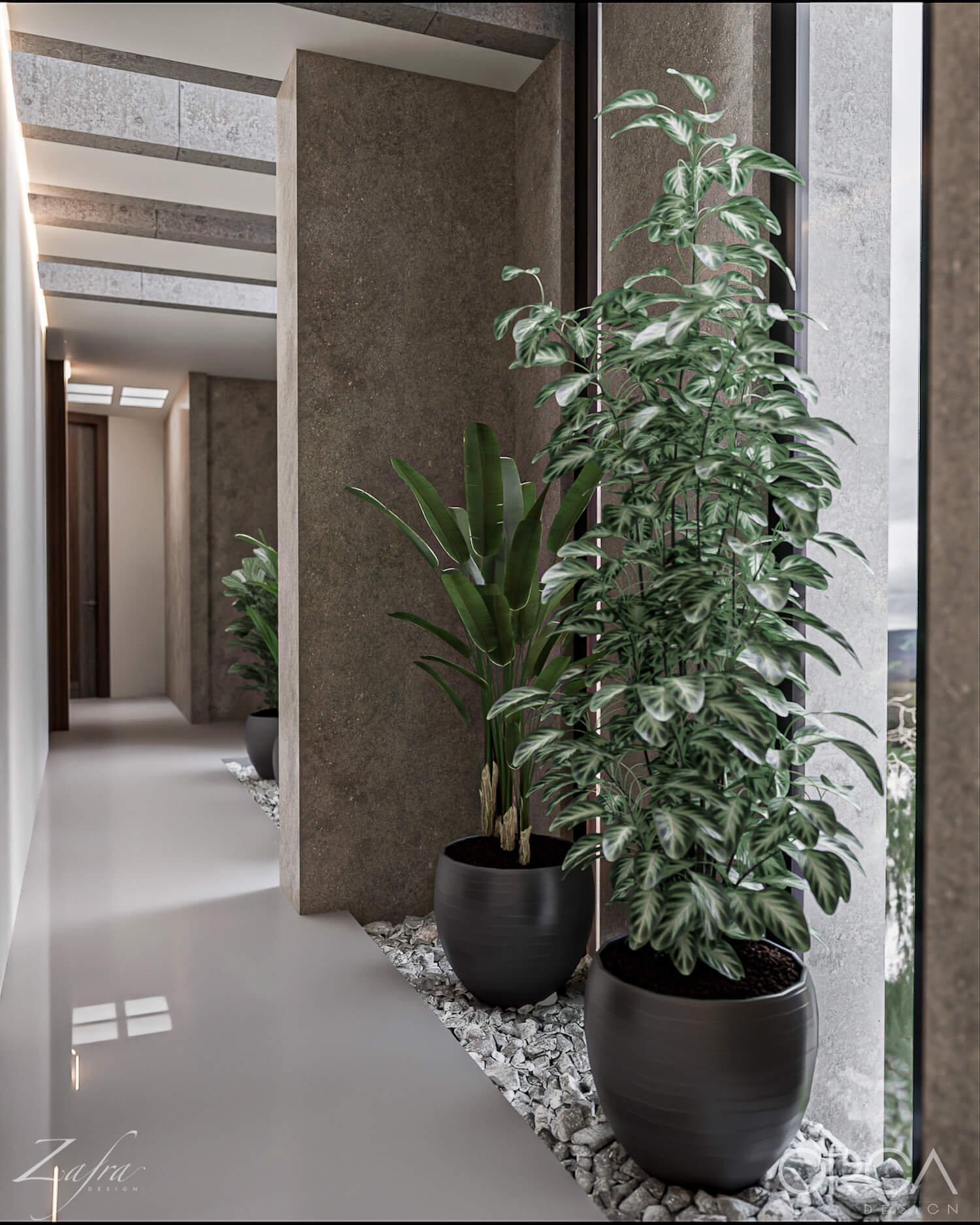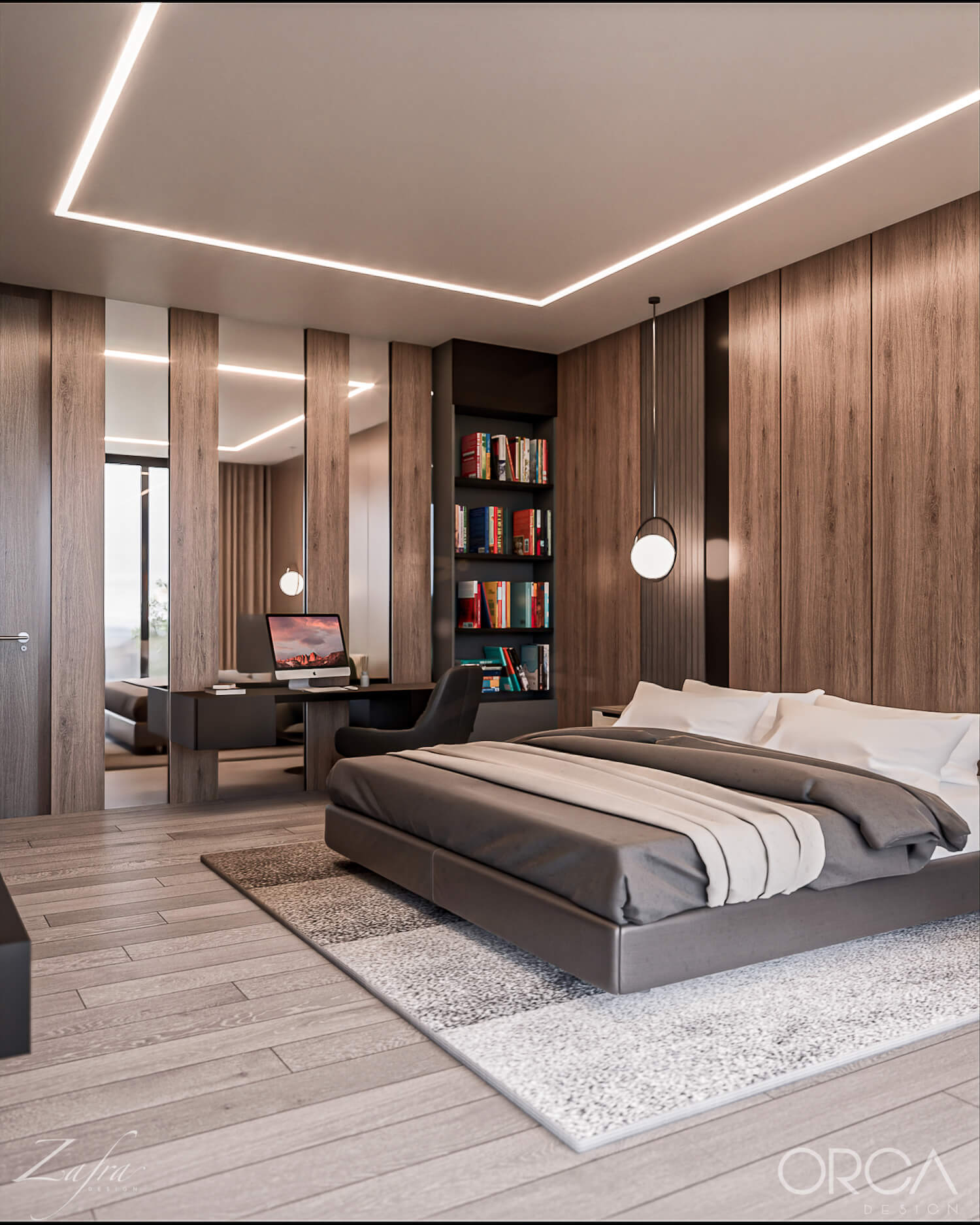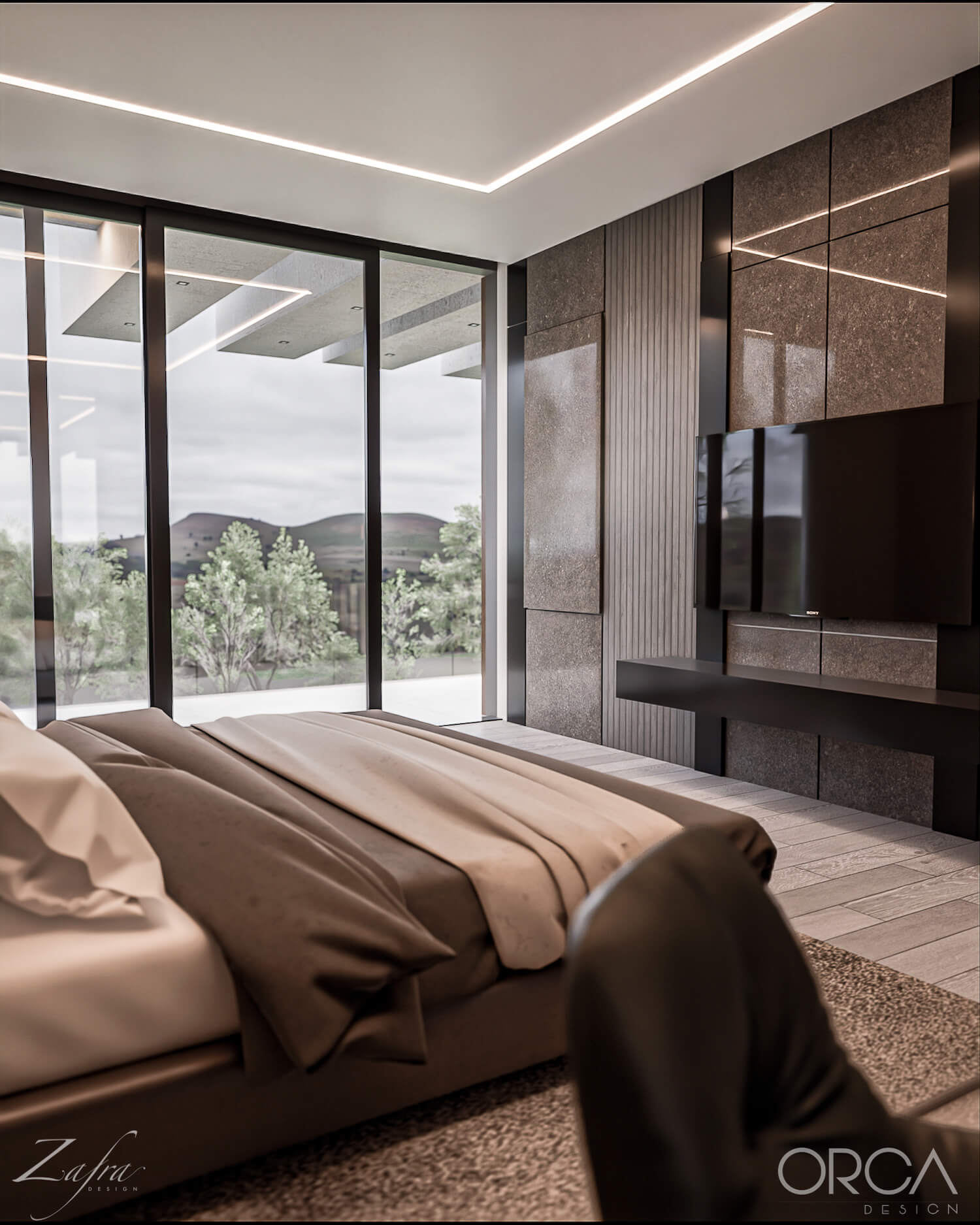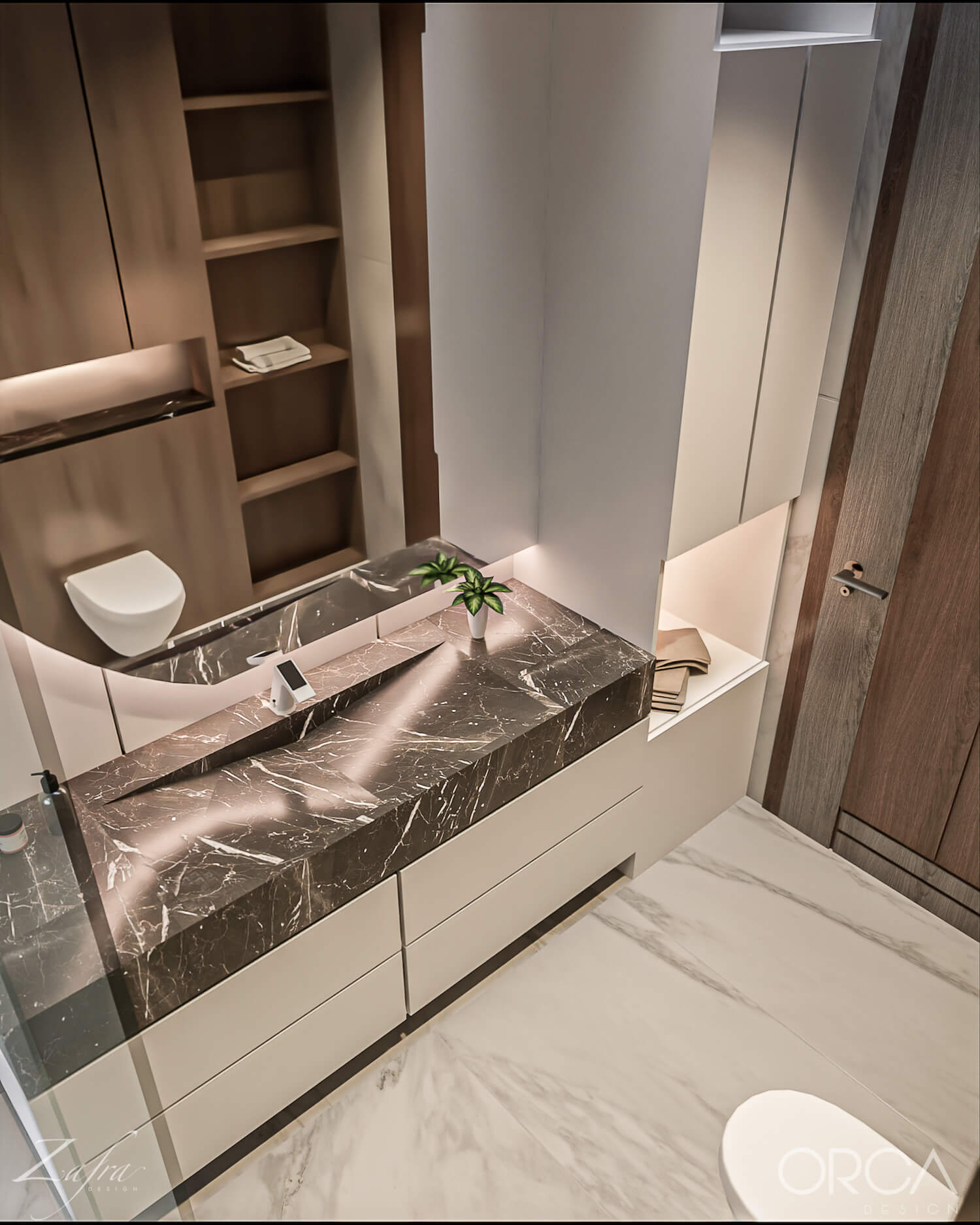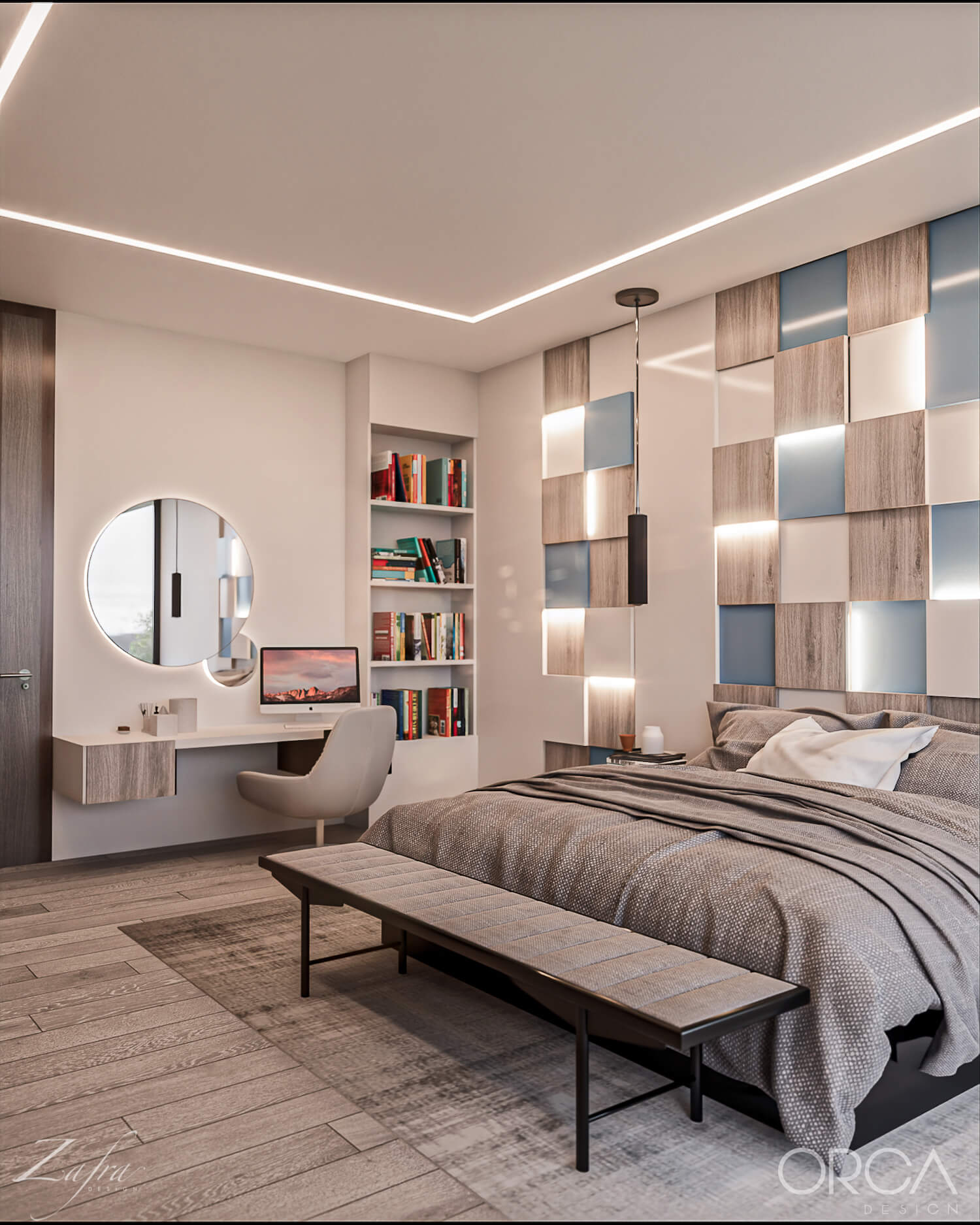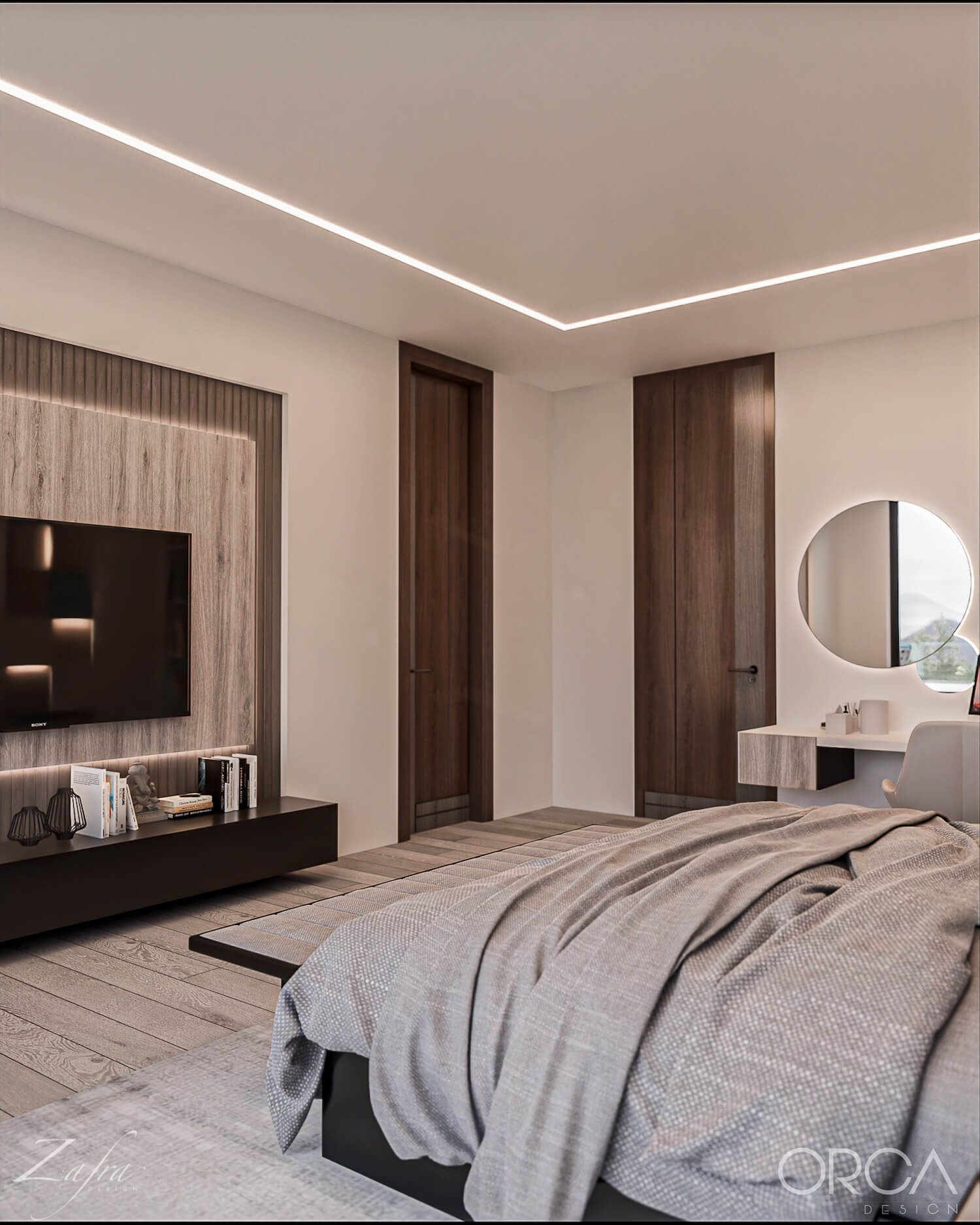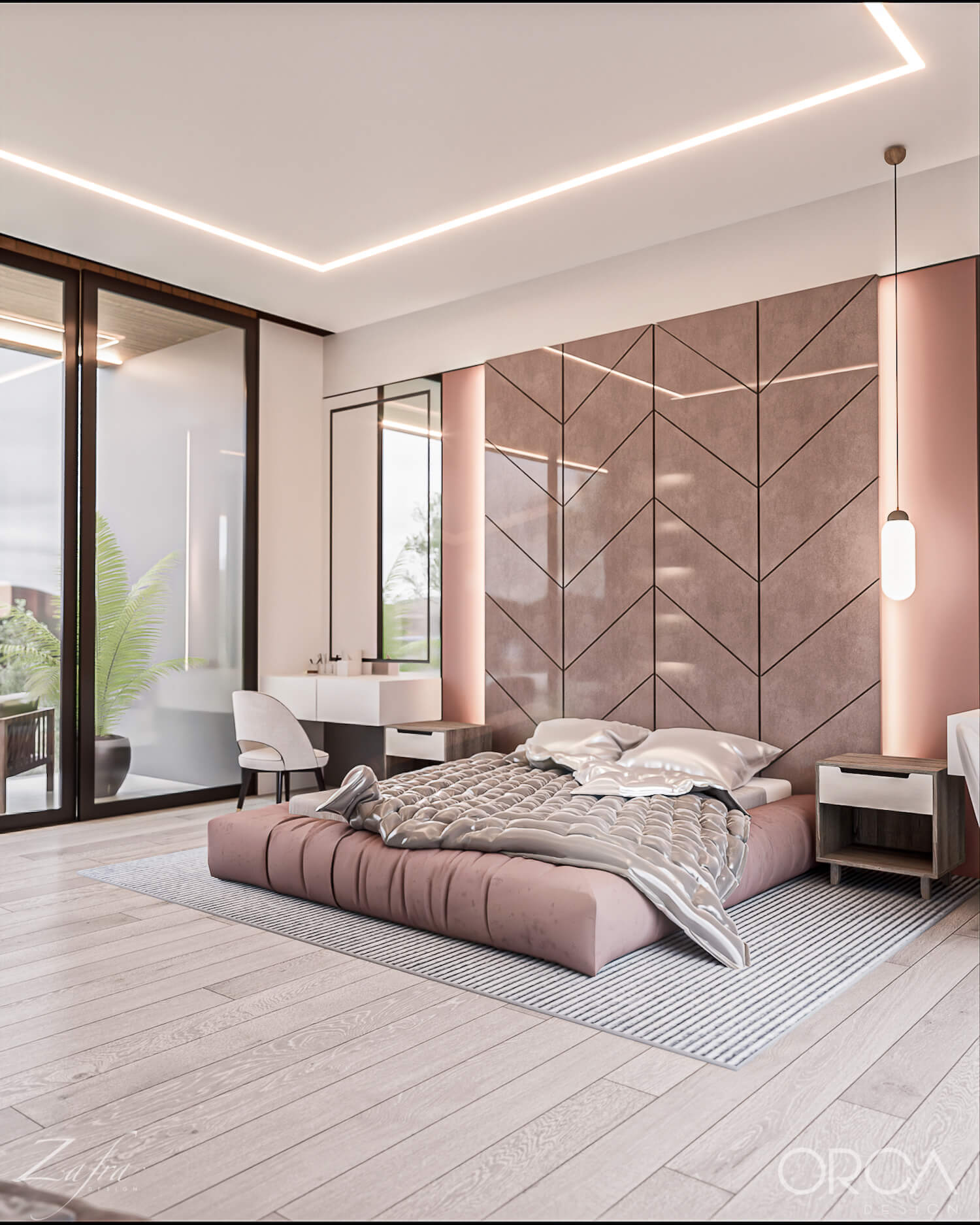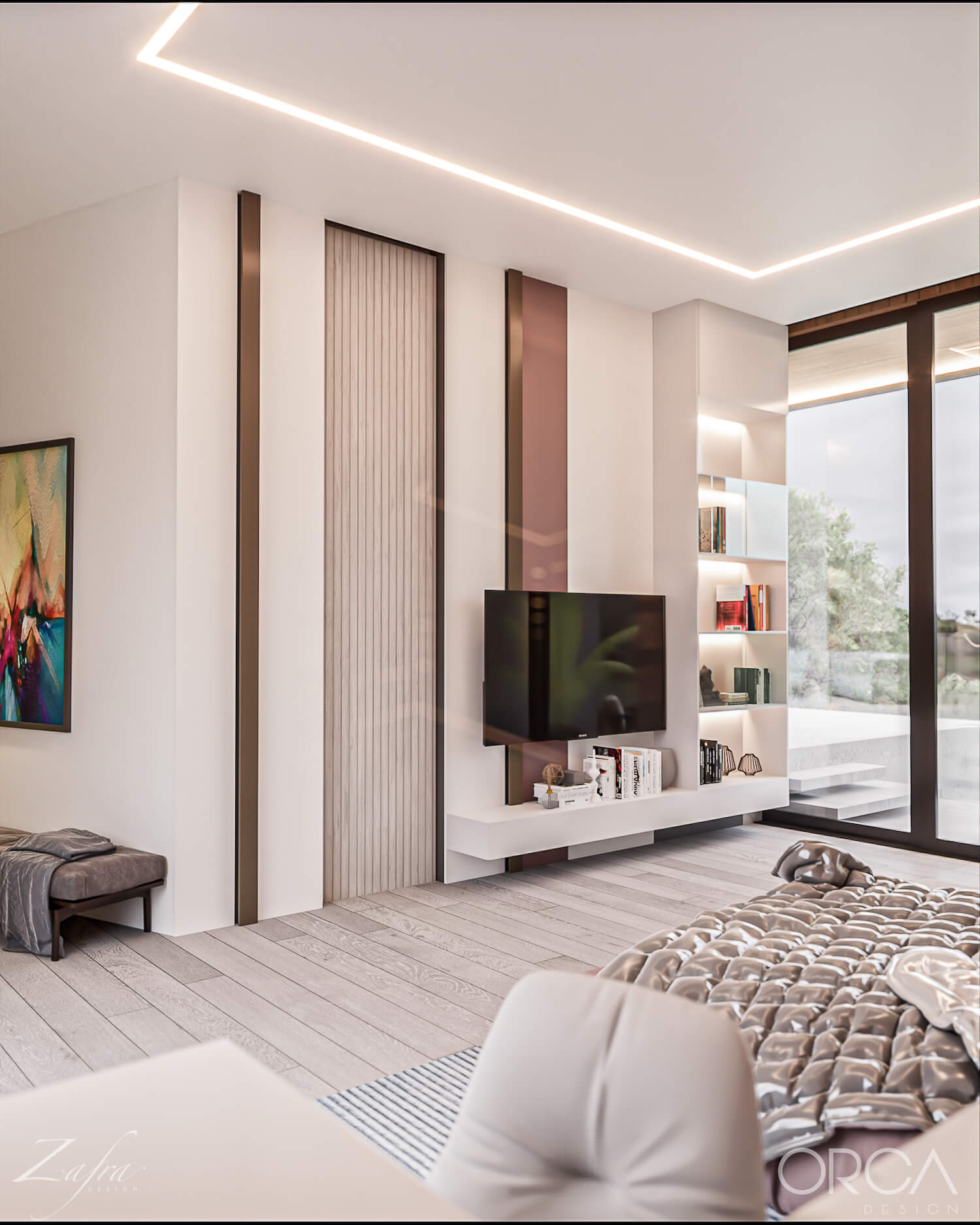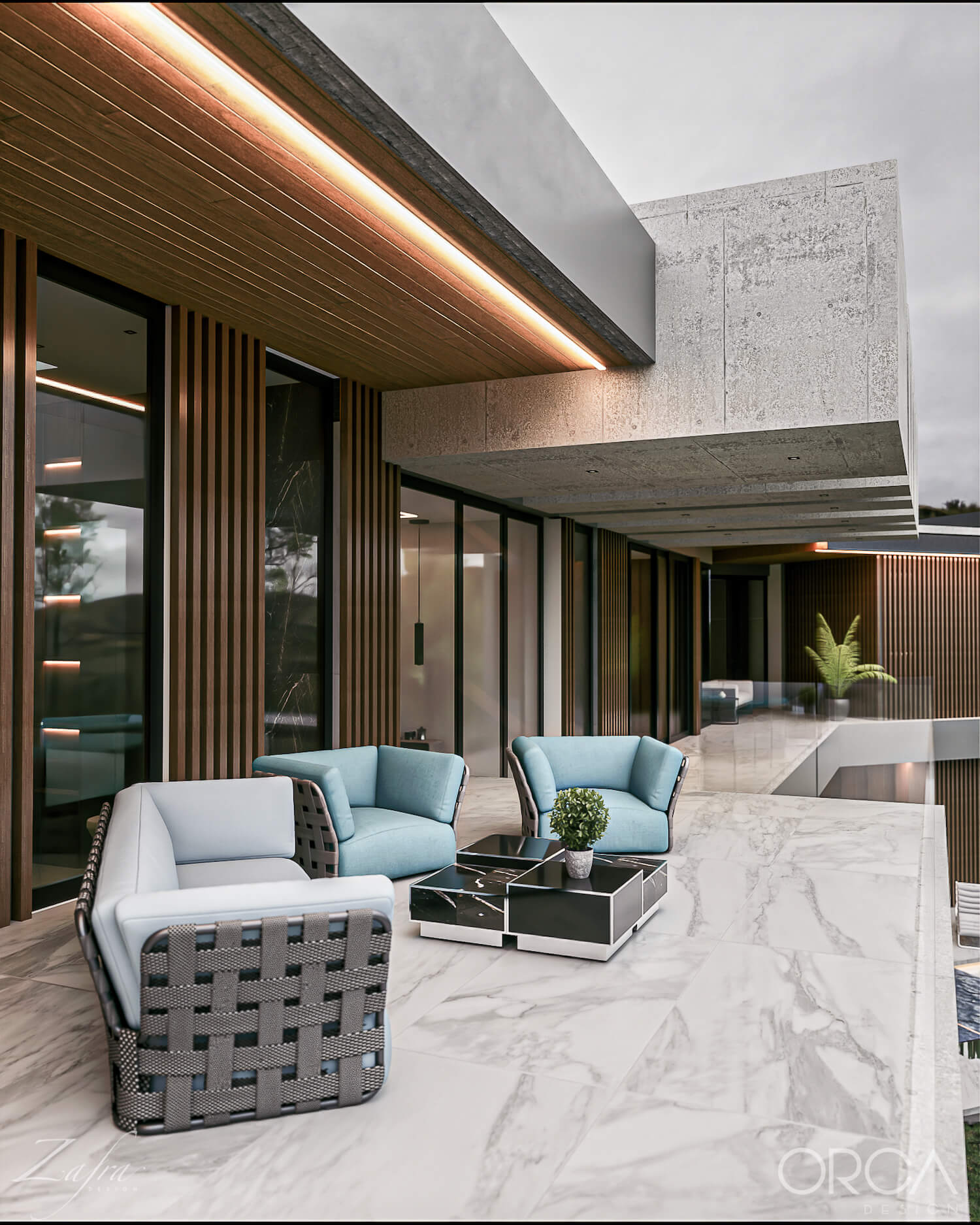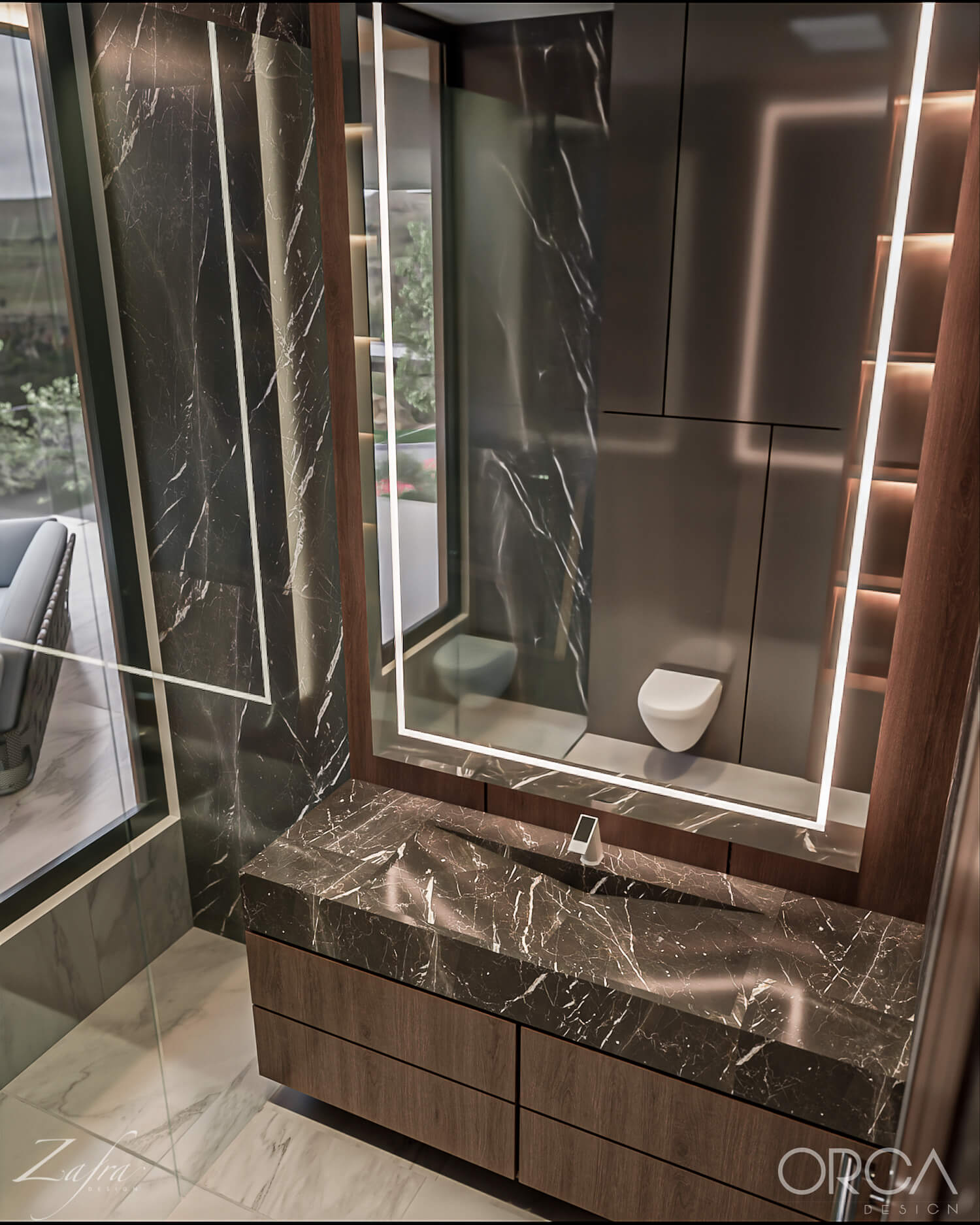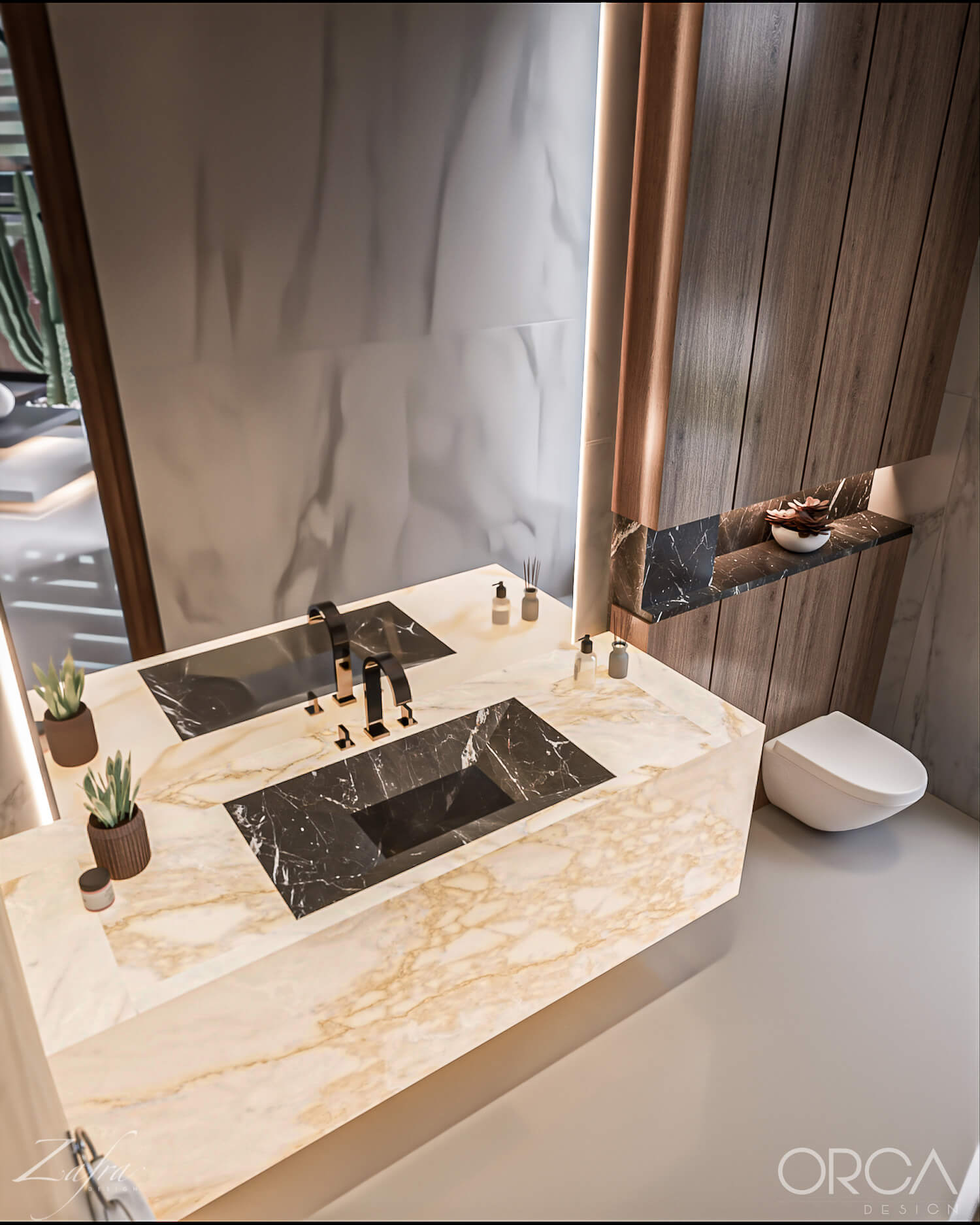 ---