Eco-Wine Lodges is a commission project. It is located by the pre cordillera of Valle de Uco, Tupungato, Mendoza, Argentina. The project is a hotel for wine tourism with a highly sustainable imprint that wants to make an experience out of the stay.
The architectural intervention is a result of a careful balance between introverted and extroverted experiences. In this way, provide an isolated feel in users once they are inside the lodges and a very open and communal experience towards the interior paths. Their position in space where studied in such a way that they enjoy the best-isolated views of the Andes Mountain and taking into account the best temperature gaining through all the year.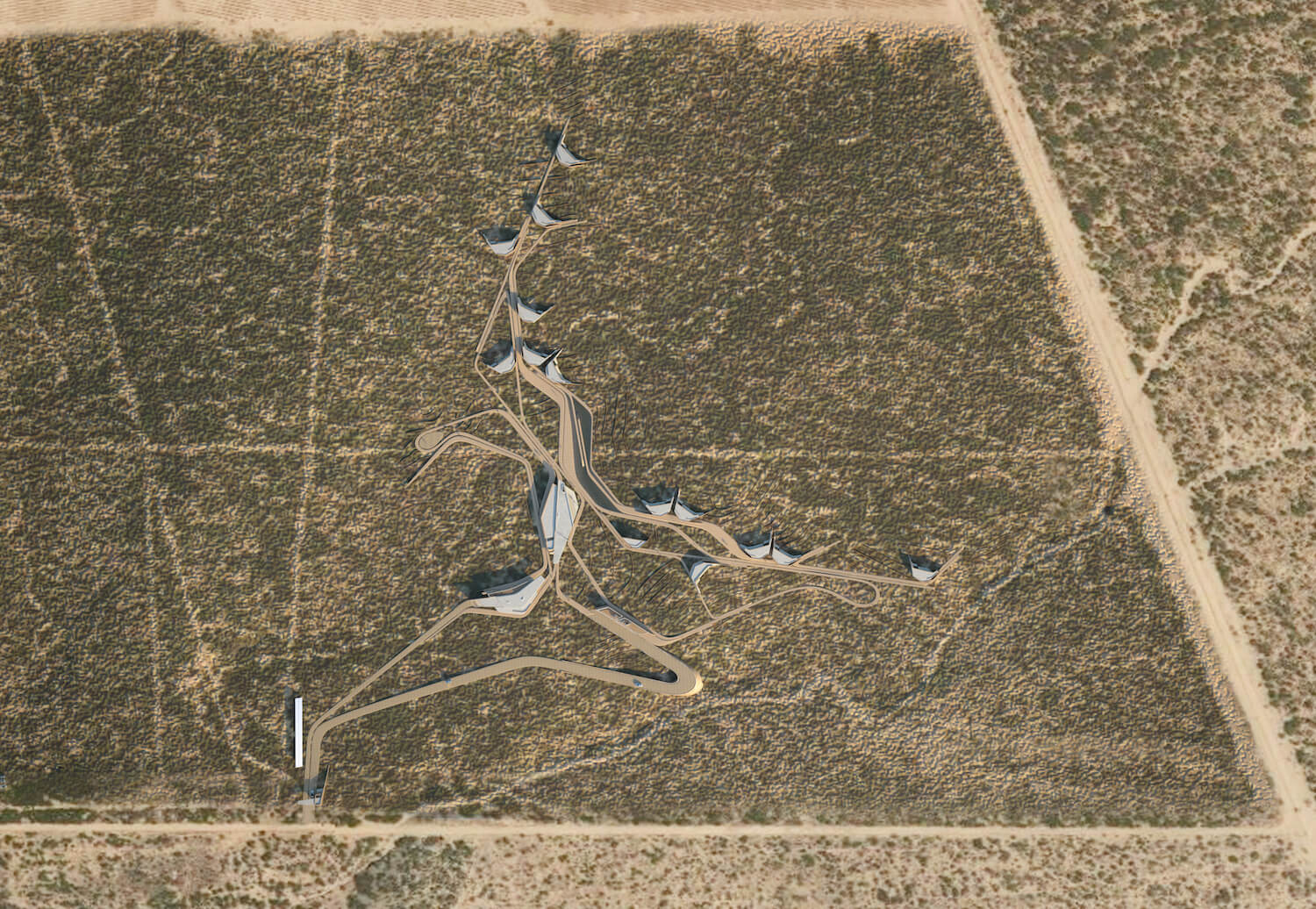 The general composition is the result of the overlay of a series of layers of sustainable systems working together. The first layers are the natural curves of the landscape. The second layer is composed of a series of paths of different hierarchies that will make users walk and discover the natural landscape. This aims to make the internal circulation within the hotel different kinds of experiences that users will be discovering and experiencing during their stay. The fourth layer is composed of water fixtures. This layer, counts with 3 main elements: eco pools, water storage for irrigation and a network of irrigation channels. This last one is the traditional watering system of the area. Irrigation channels, will work not only as a dynamic element in the composition but also as a way to water all the natural vegetation of the hotel. The 5th layer will be composed of the natural vegetation and vegetable gardens which will be used for the internal use of the hotel. Finally, the layer of the architecture is added to the general composition as a series of volumes materialized in rammed earth, using natural sand of the terrain.
Architecture is to be perceived as abstract volumes in gentile communication with its environment. It does not intend to imitate elements of nature, but to be in perfect harmony and dialog with it. And in this way, become part of a new contemporary landscape.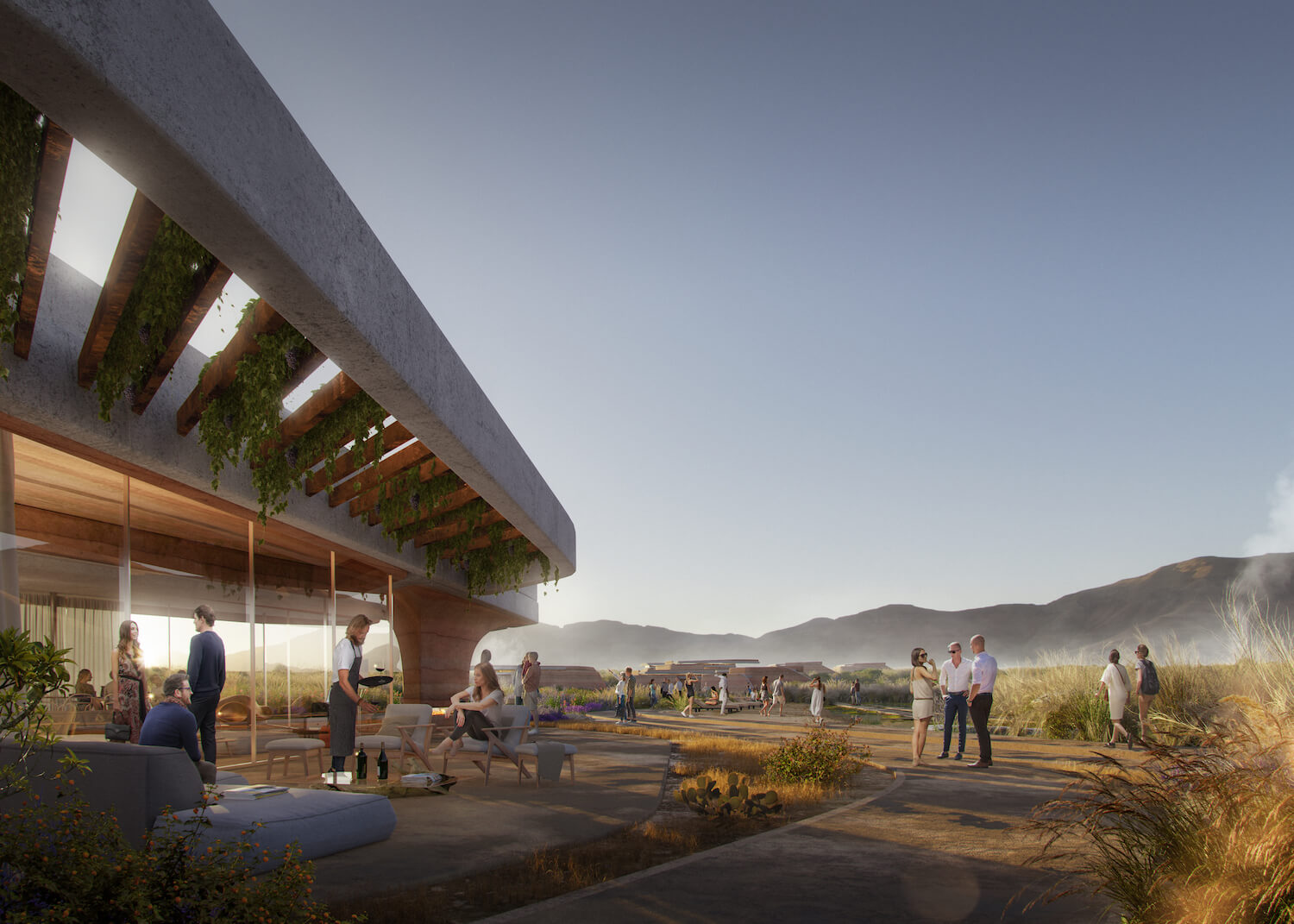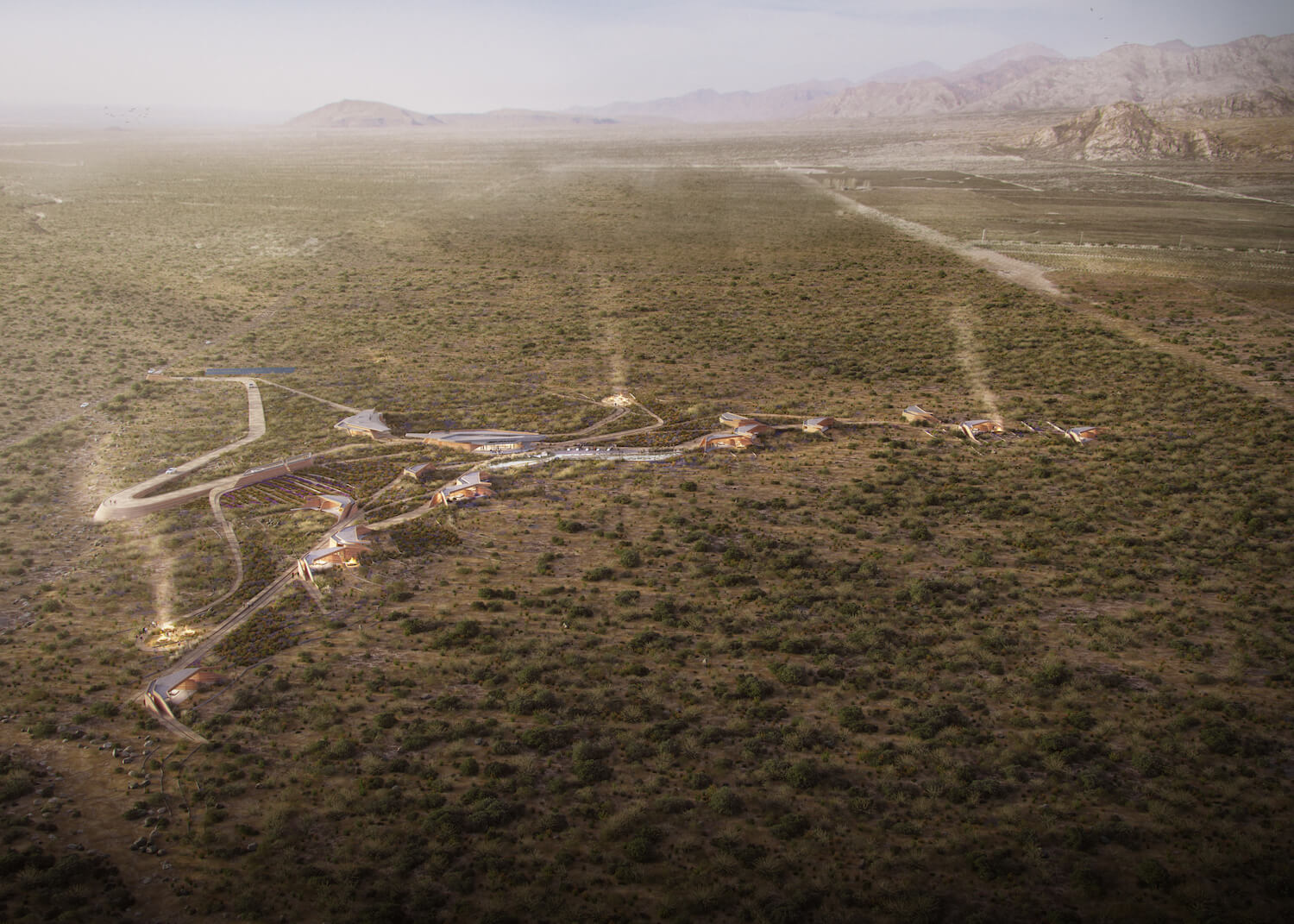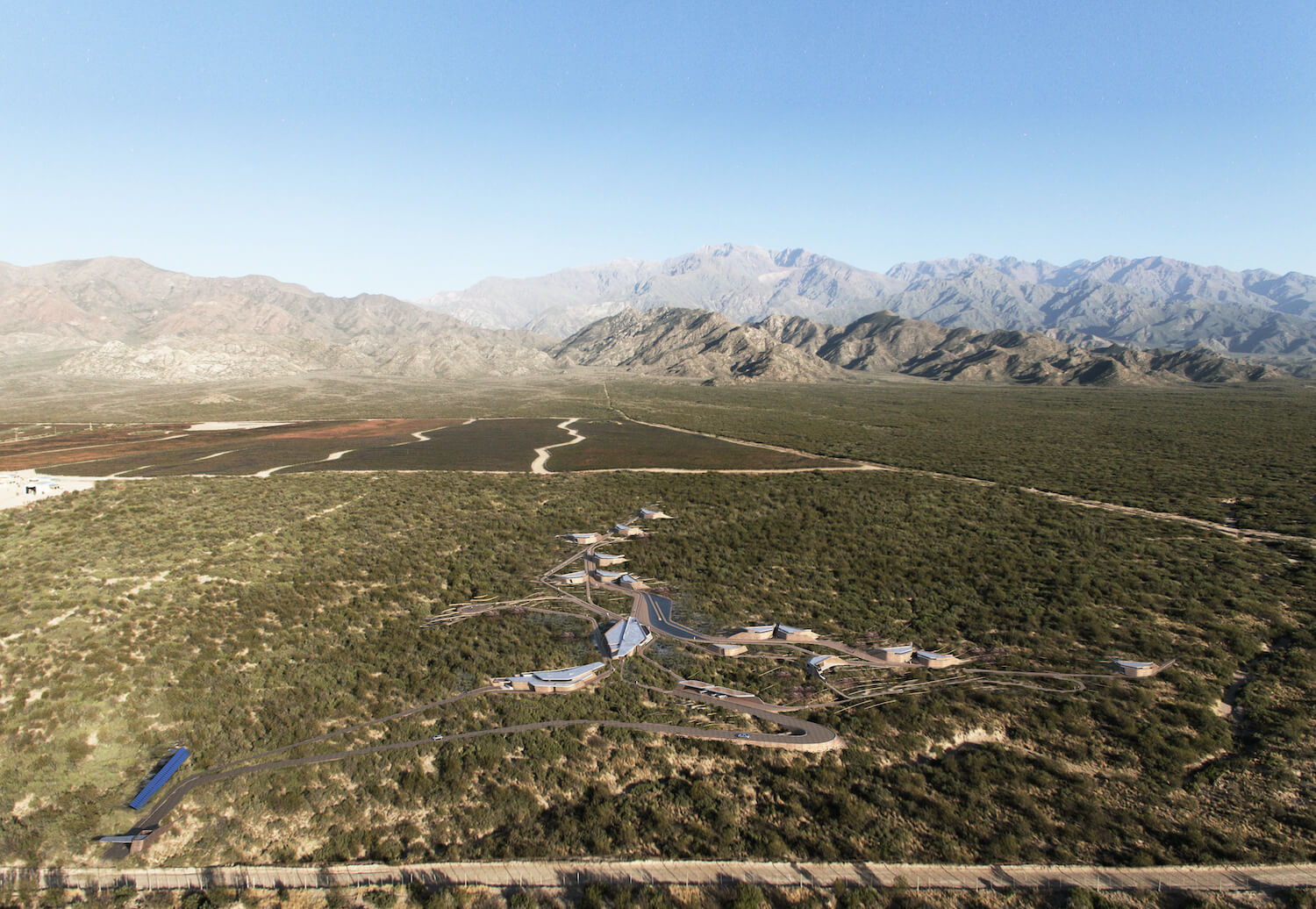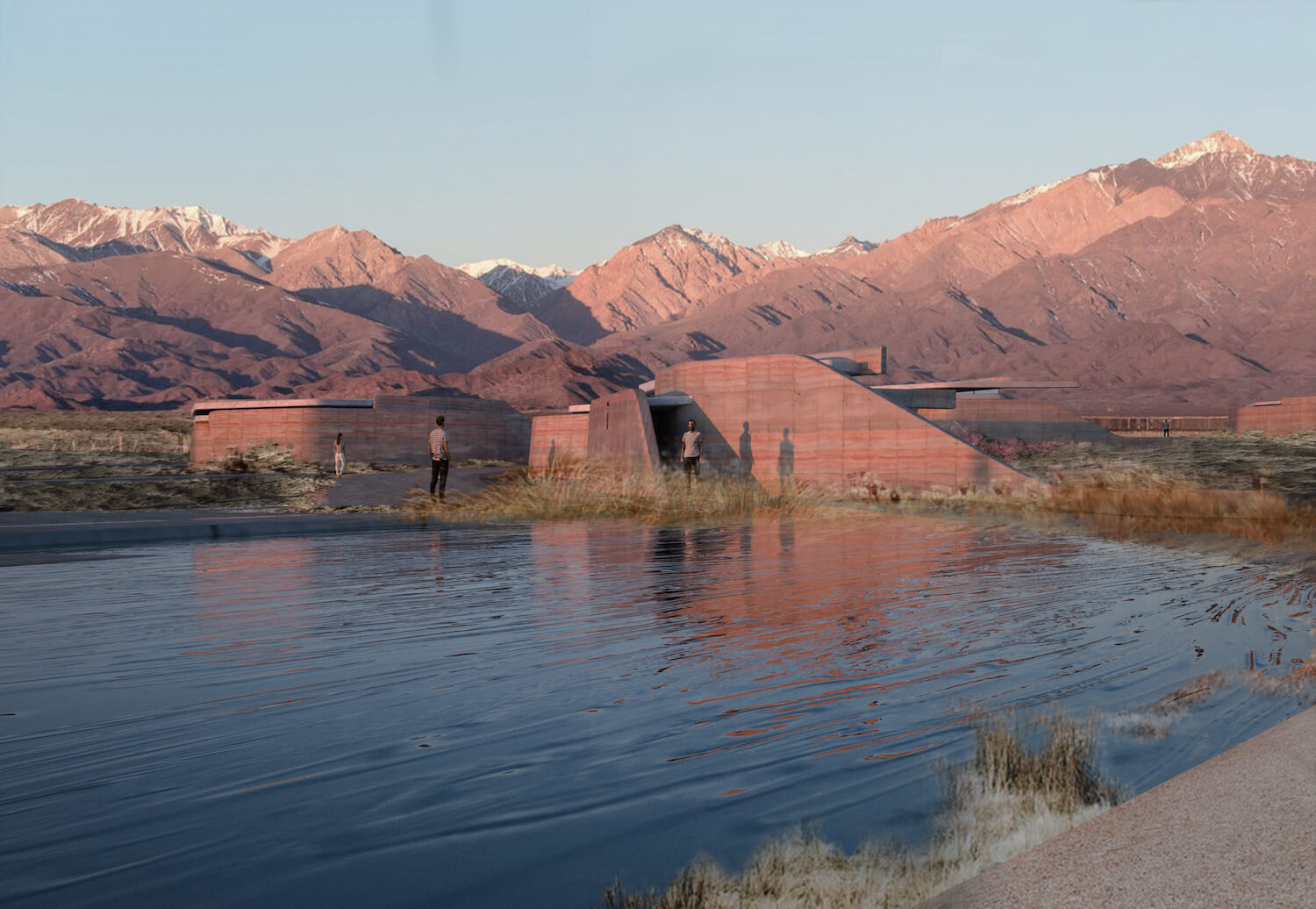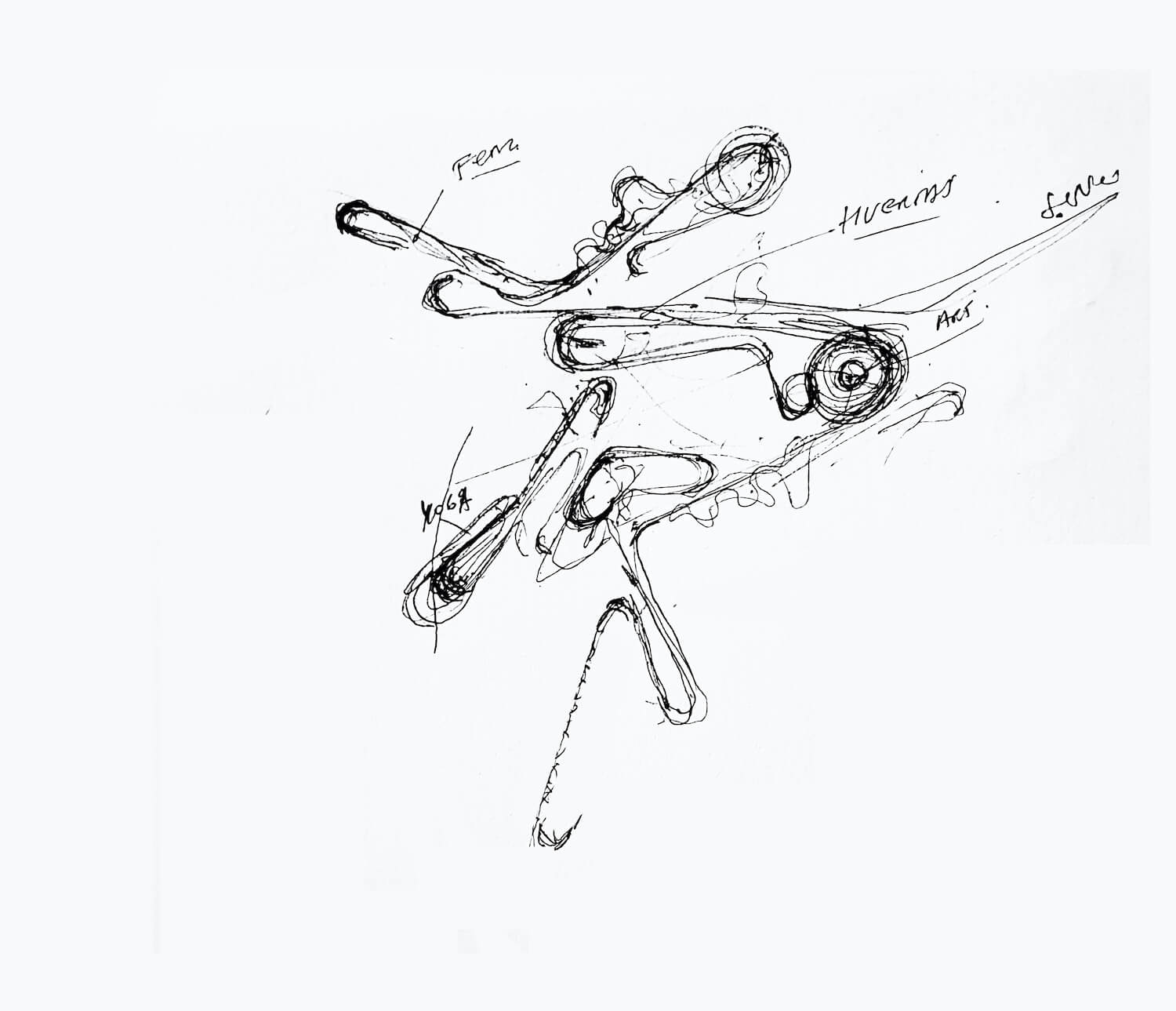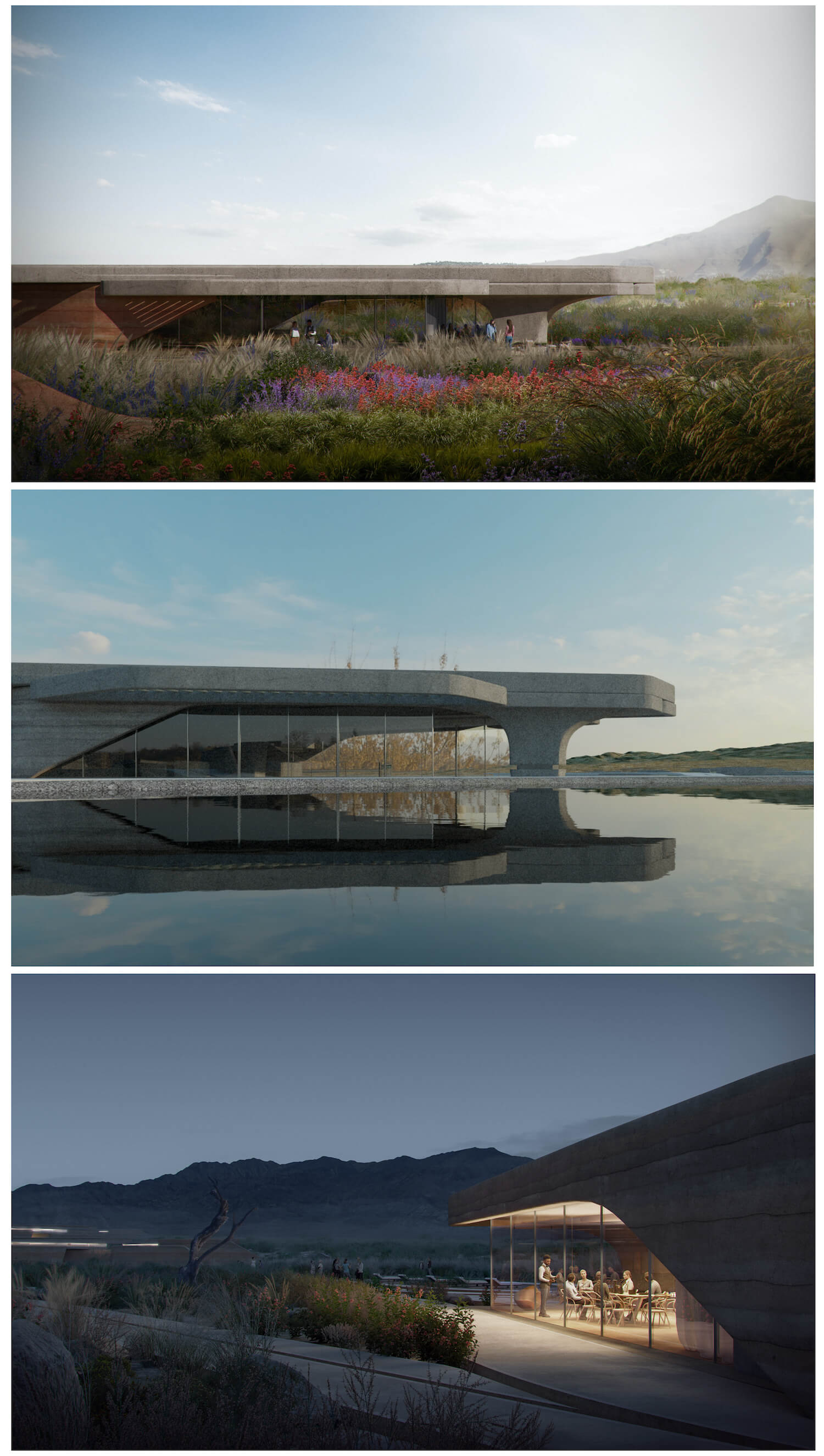 About OF. Studio
Studio is a London based office interested in the dynamic triangle of artistic disciplines, architecture and human perception. Society, technology and culture are the main drivers of our designs that create meaningful interventions on local and global frameworks.
---