ORCA Design: El Cisne Beach House is an incredible 11,230-square-foot home located on the coast of Sarasota, Florida. The result of an open-concept layout, this home redefines contemporary American architecture with a fresh concept that enhances panoramic ocean views and magnifies the natural surroundings.
The house is designed so that the view is amplified while exploring the different spaces in the home. A definition of floor-ceiling panels that extend along the perimeter allows the visuals to invade the interior architecture. It was also necessary to think about privacy, which is why functional volume intersection strategies are used that allow us to generate these privacies towards neighbors but still take advantage of the main view of the sea.
The project visually detaches from the ground and develops from its first level where the main social areas of the house are located. The main living room, together with the open kitchen and dining room, are all focused and directed towards the terraces that connect with the horizon line. On the second level, private life takes place, focused on a spectacular 1,990-square-foot master bedroom, a private walk-in closet for each user, and a master bathroom with a panoramic view.
On the ground floor, there is a pool and a spa area that is complemented by a bar and outdoor living space. The landscaping of the house combines natural greenery with the necessary generation of privacy towards the outside. The materiality of the facade is laminated, designed in sand, gray, and wood colors help us to blend the house with the beautiful coasts of Florida, and to maintain it from time and nature.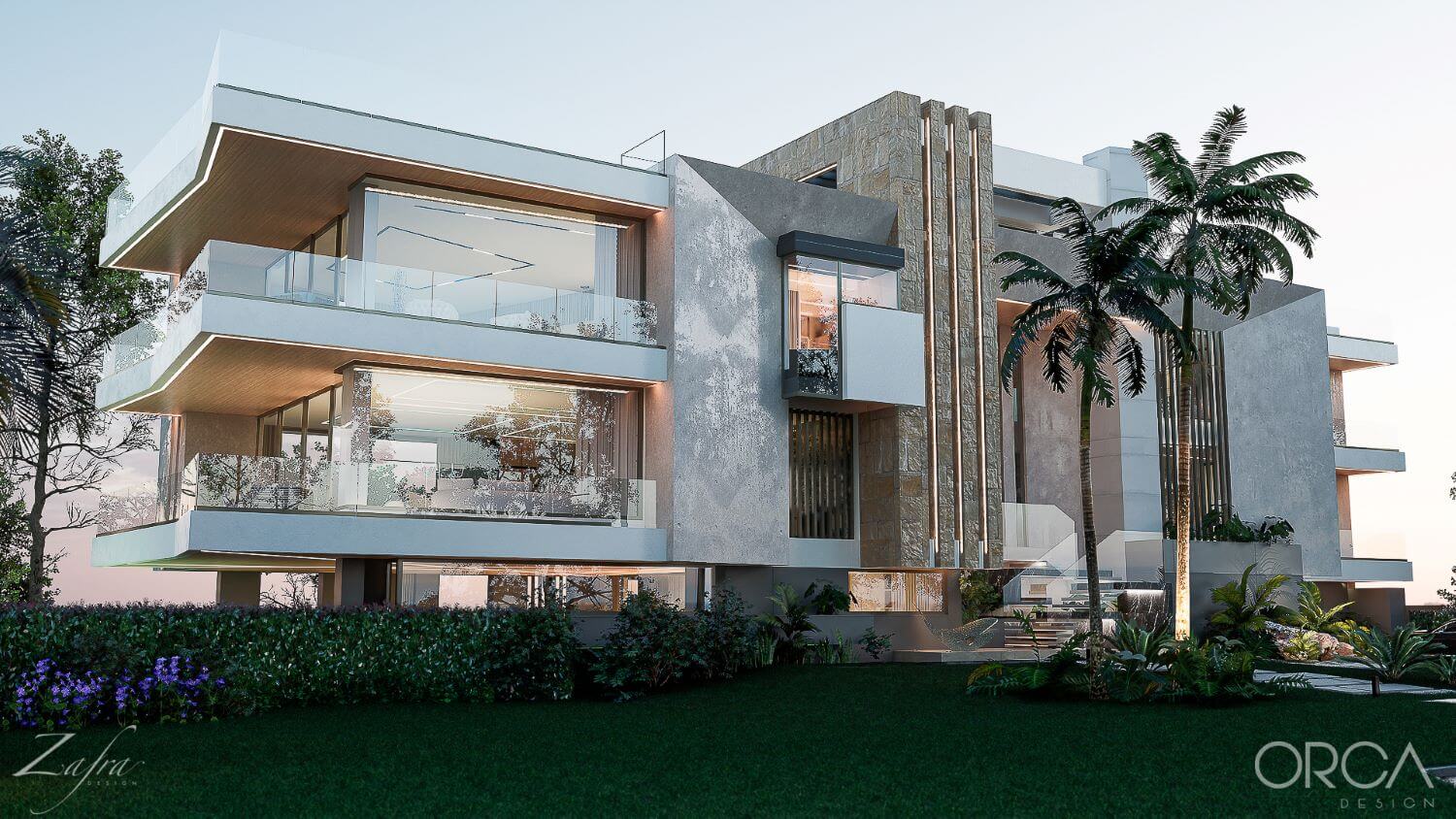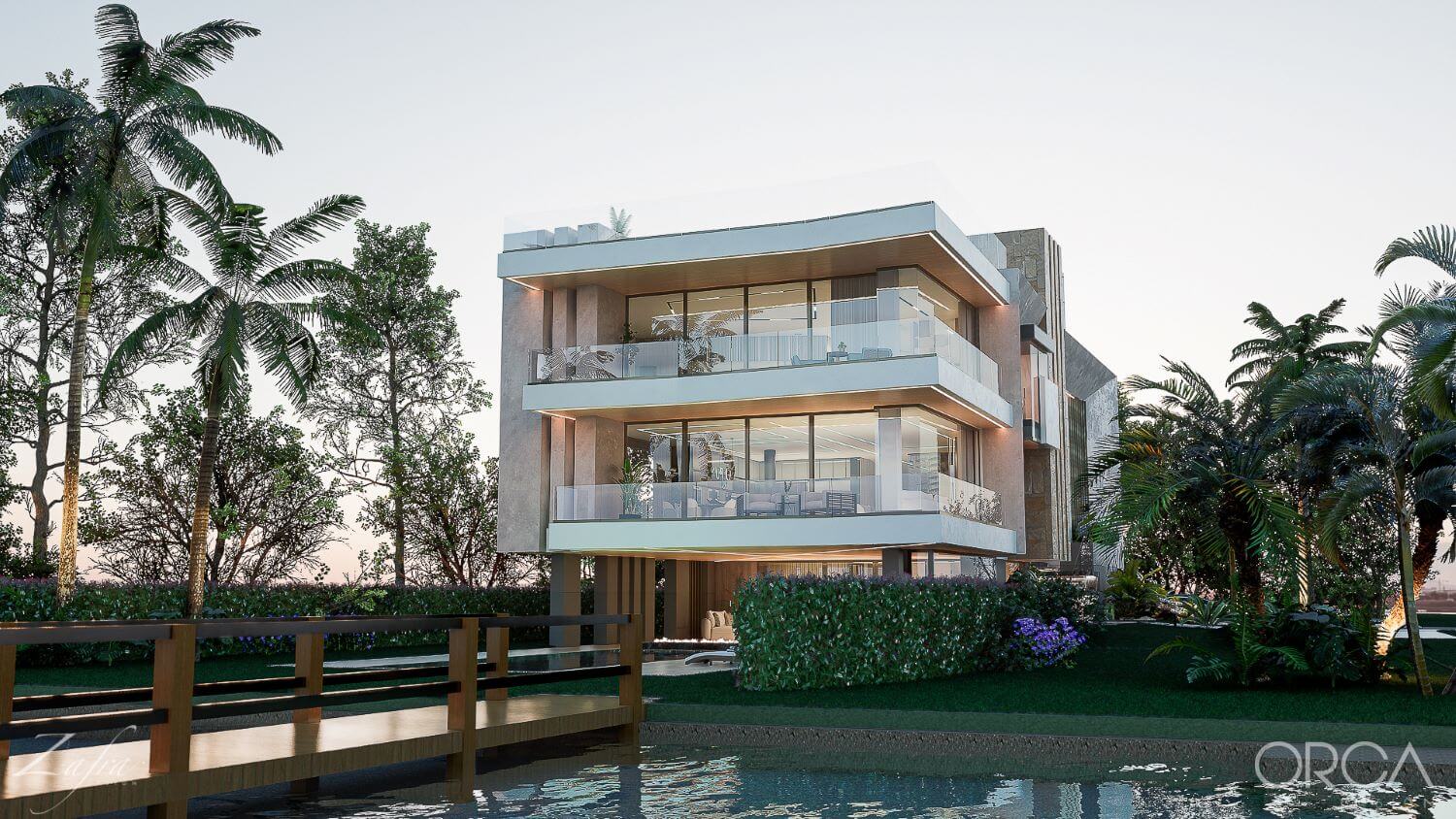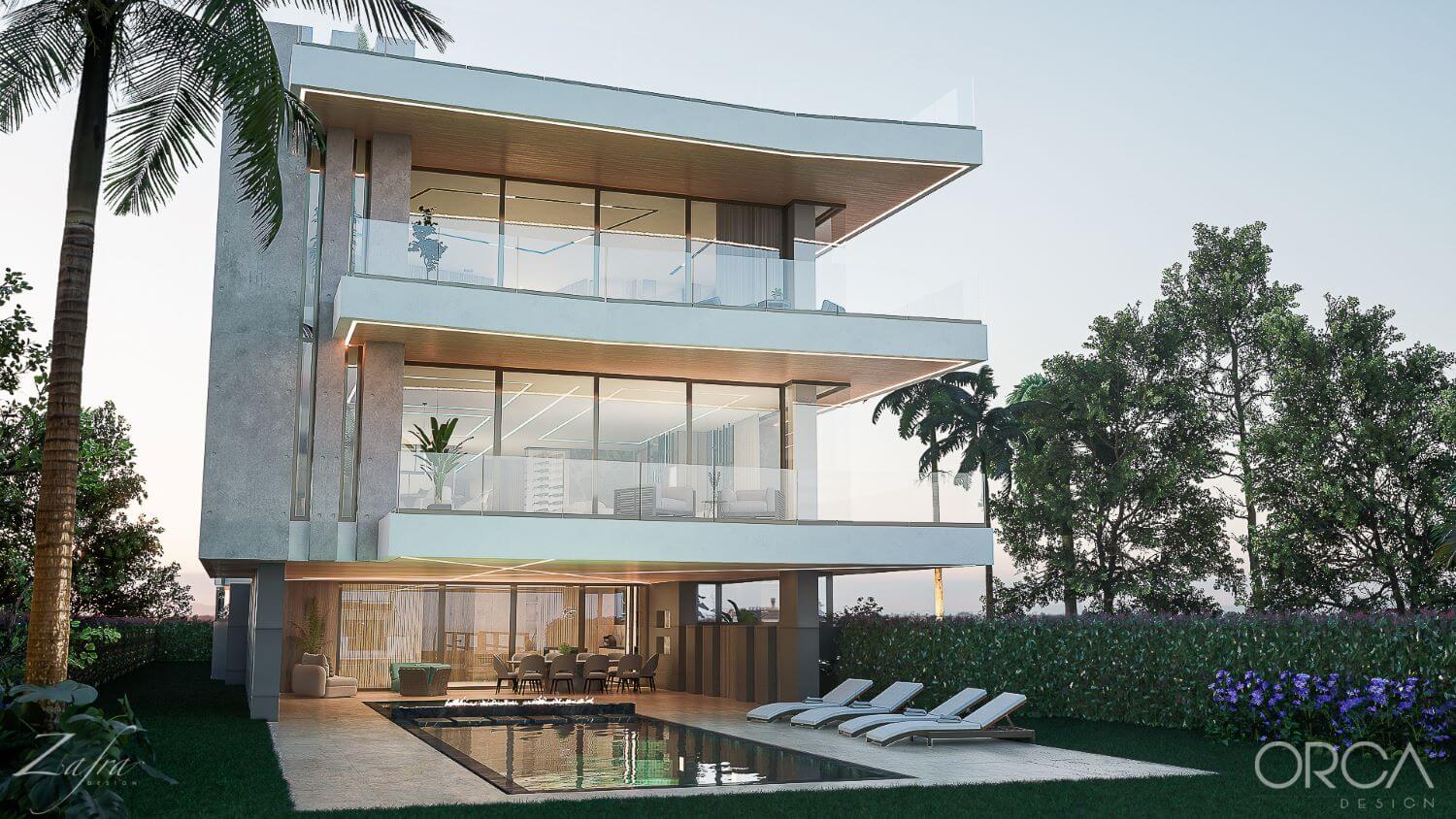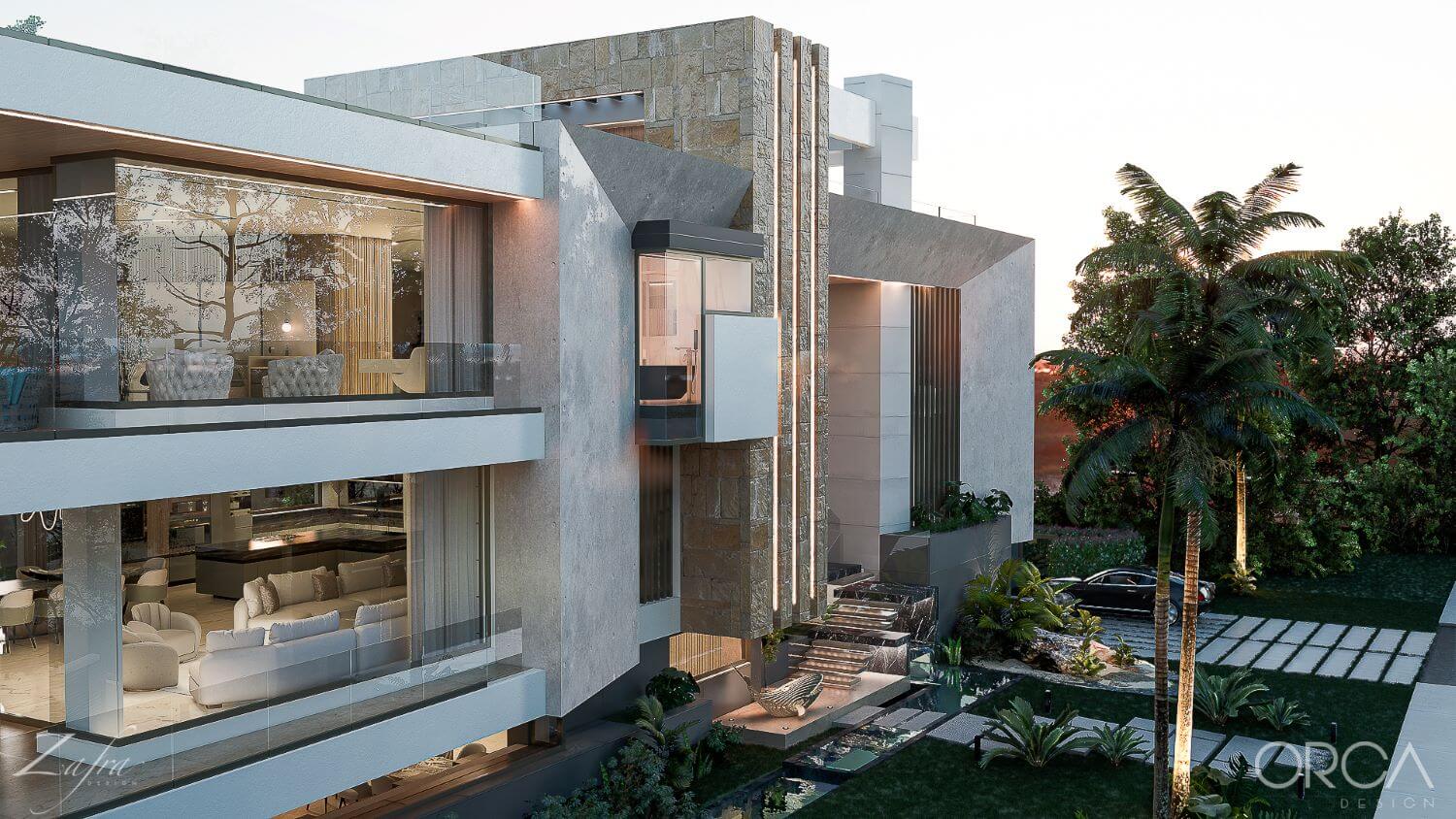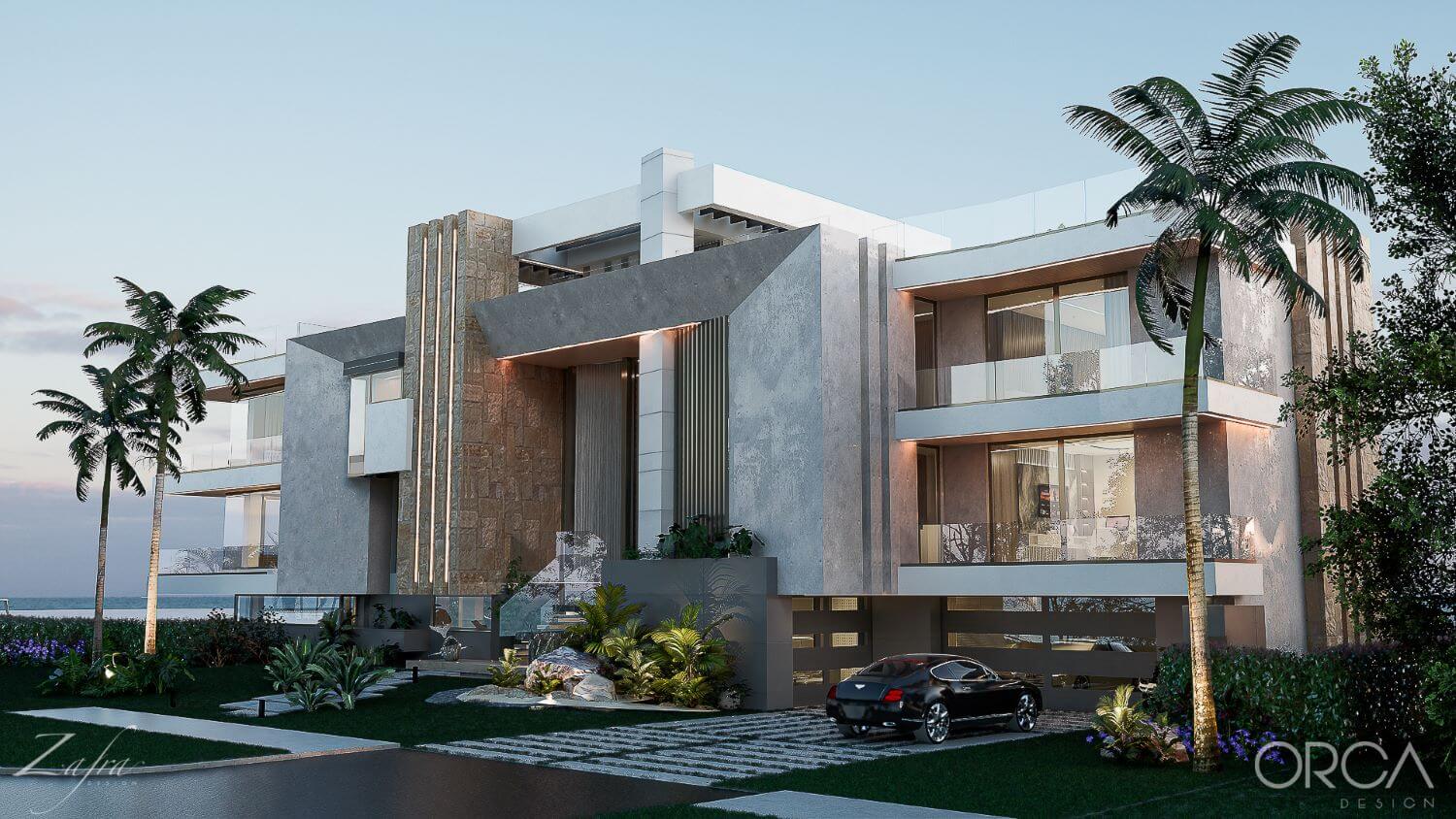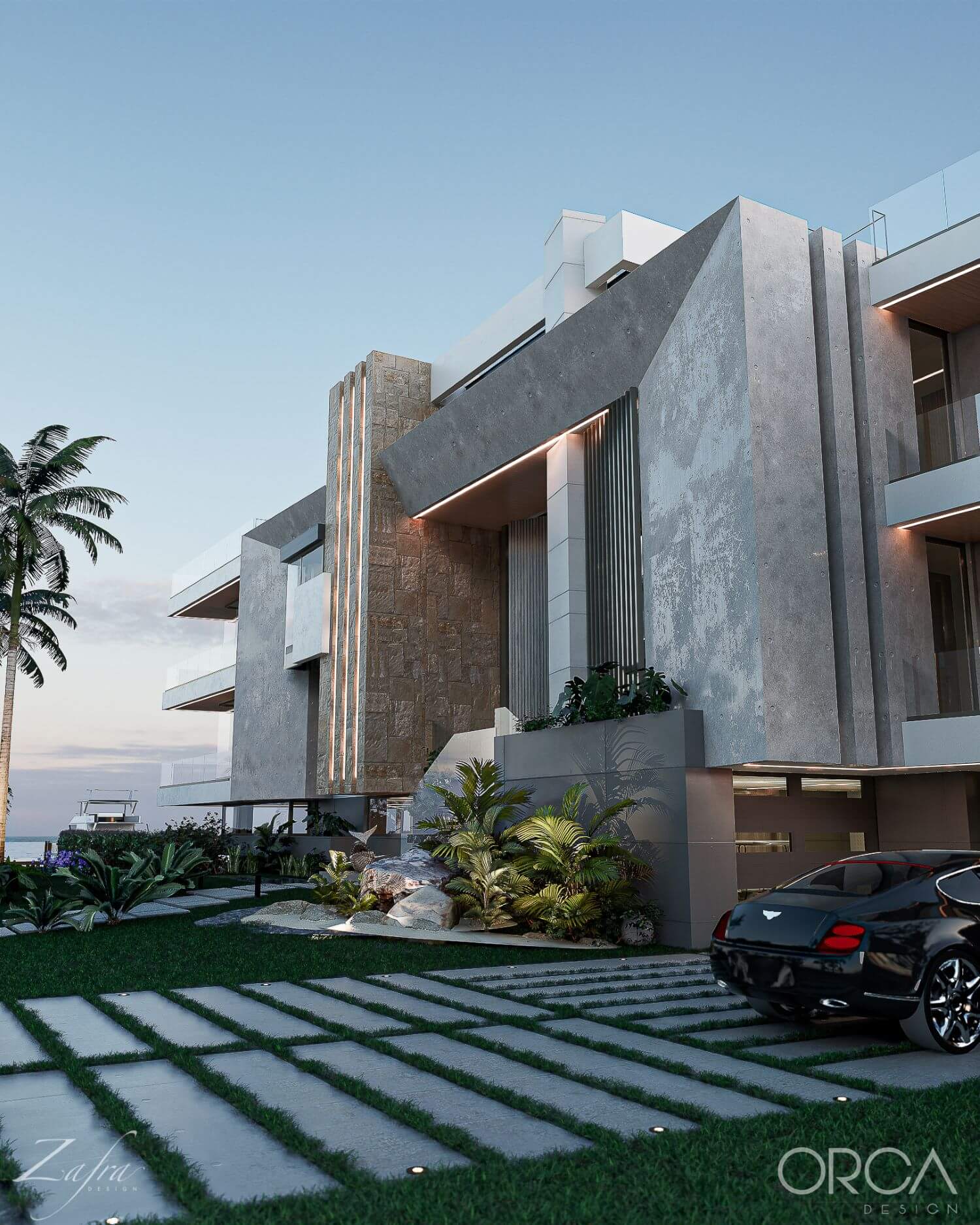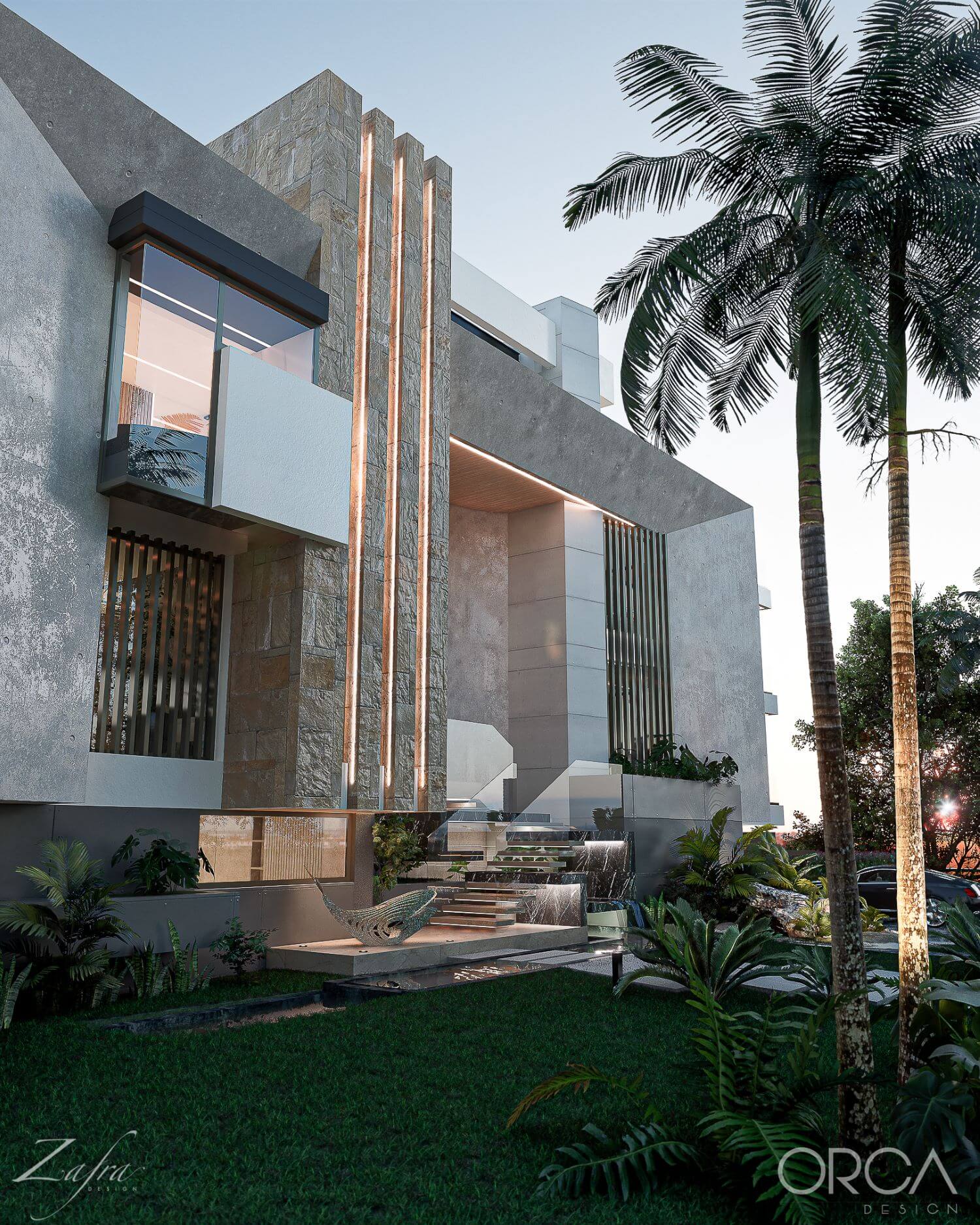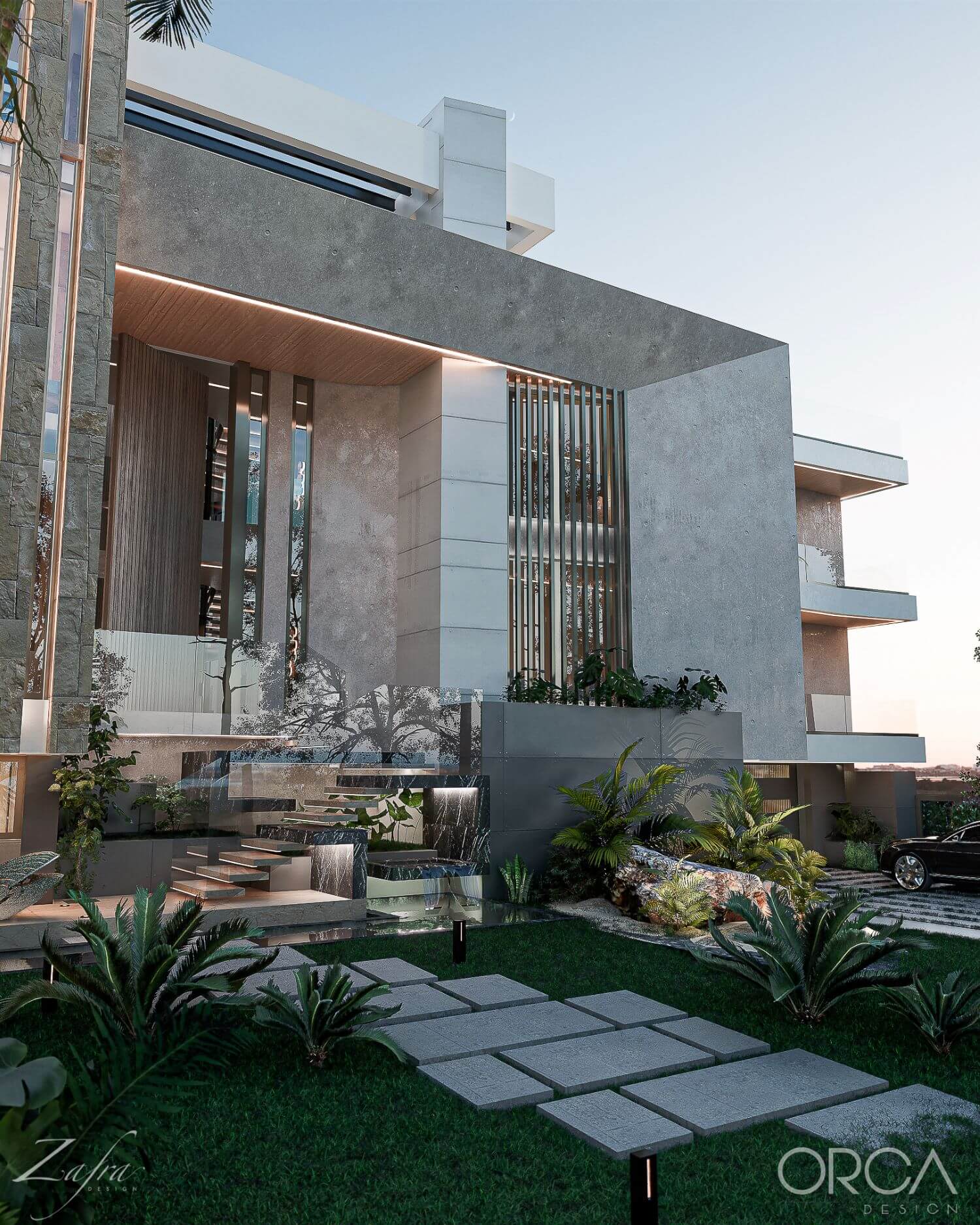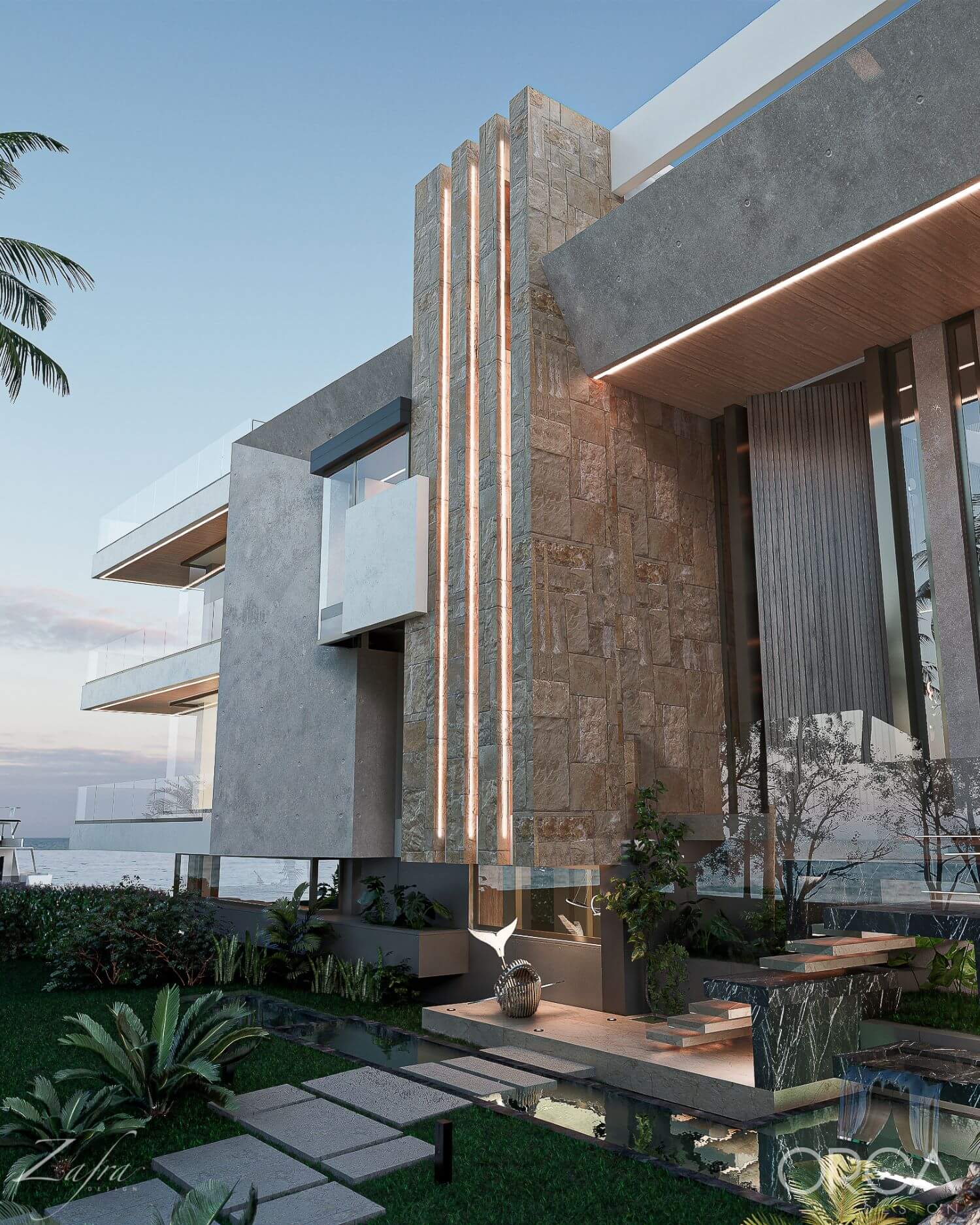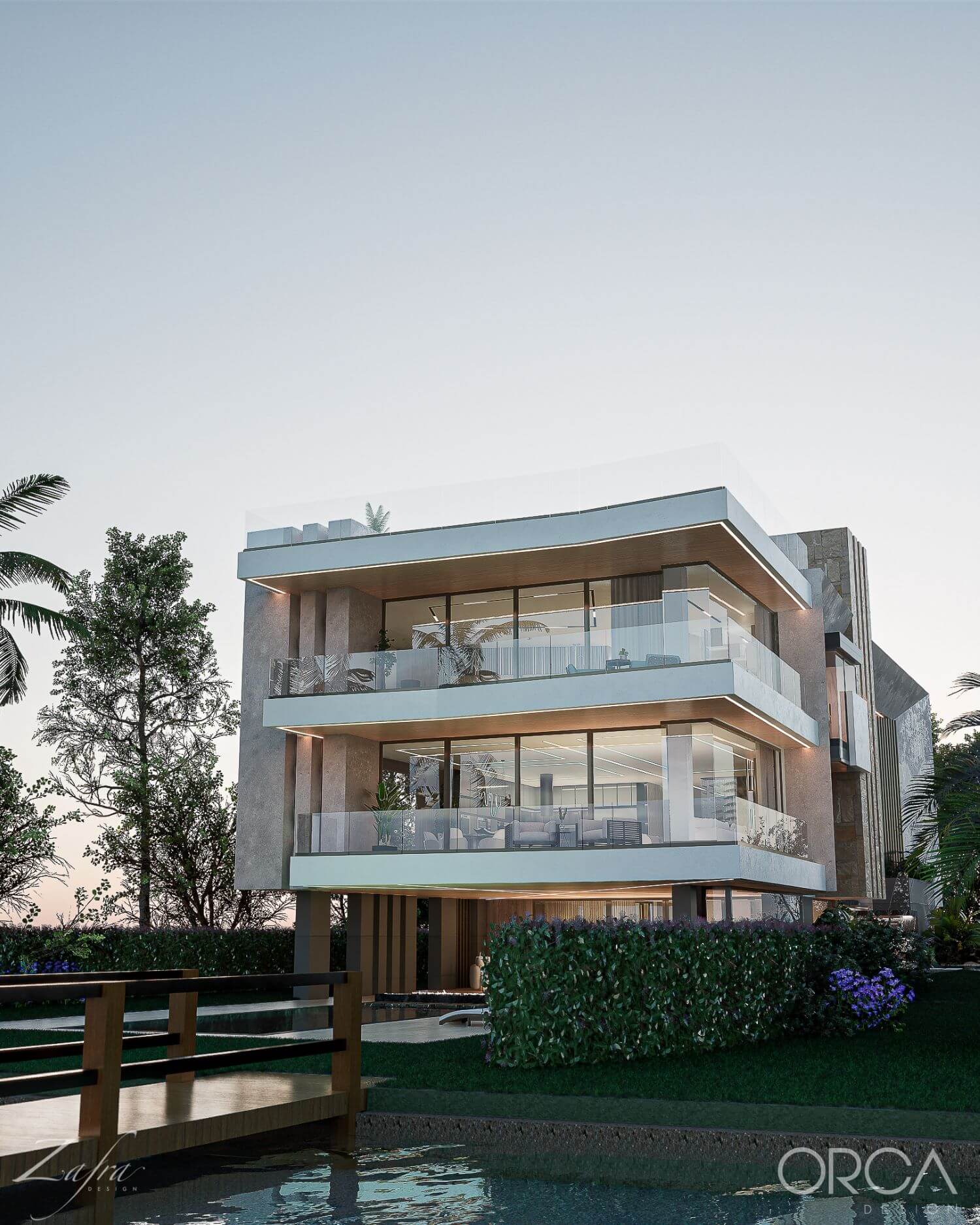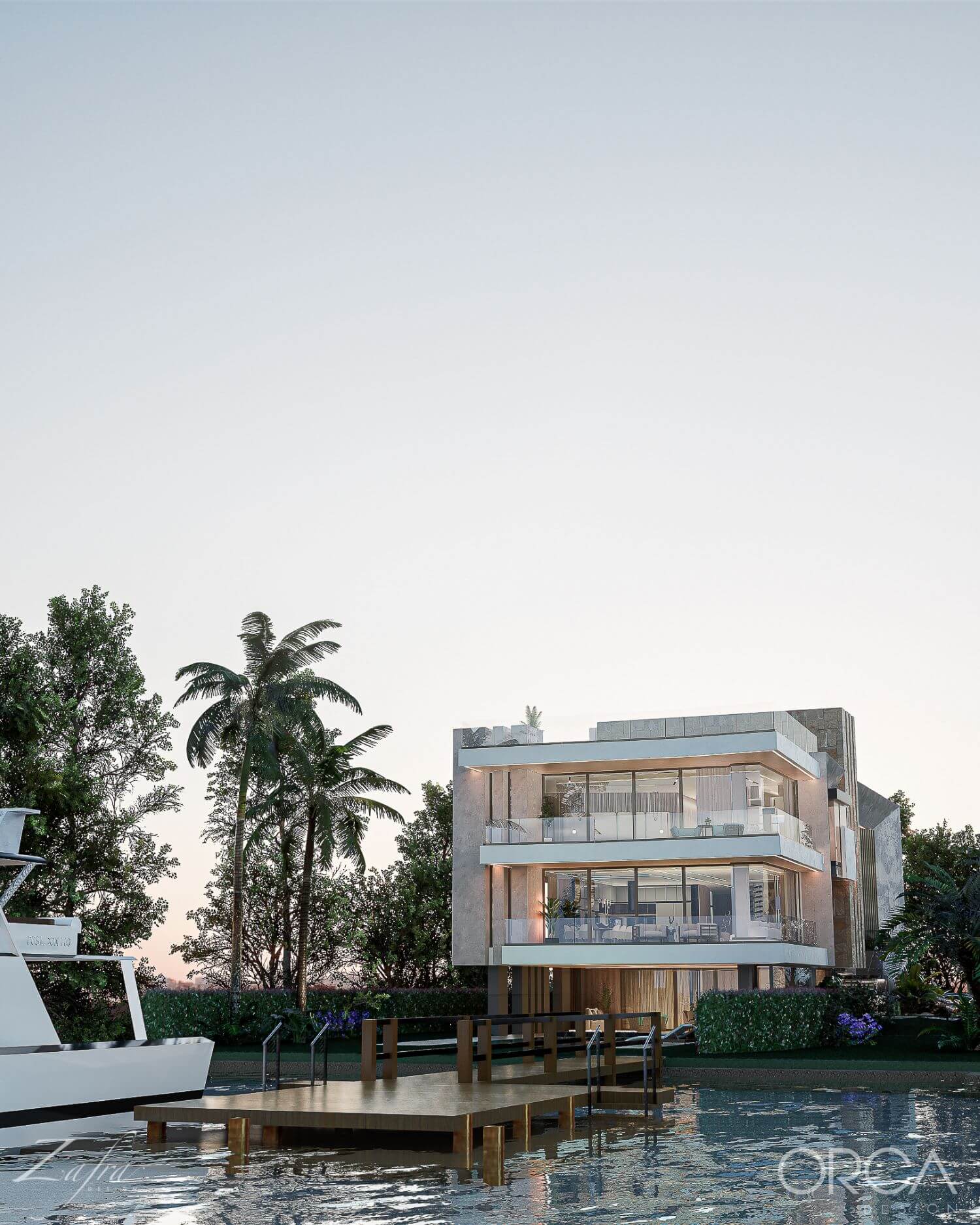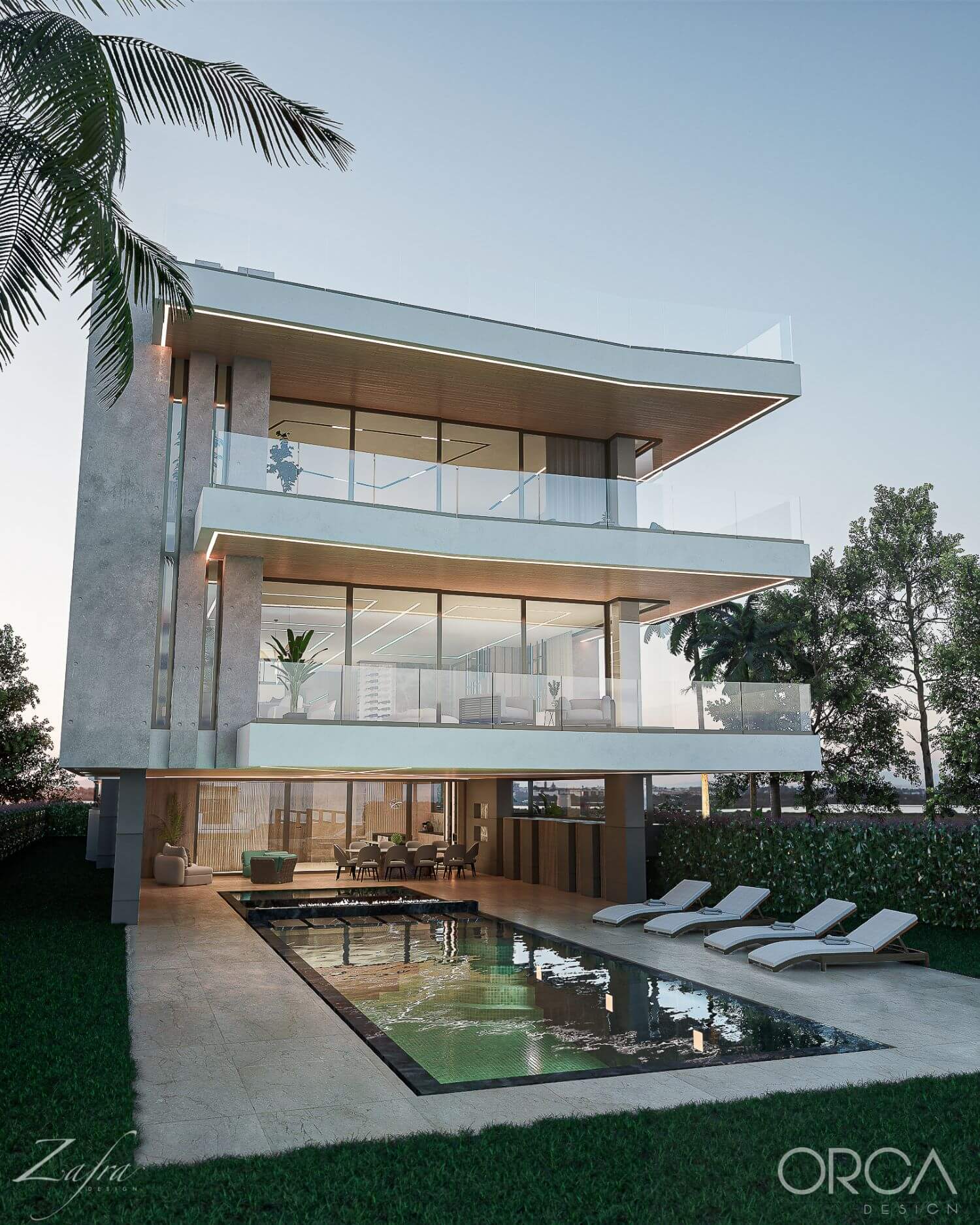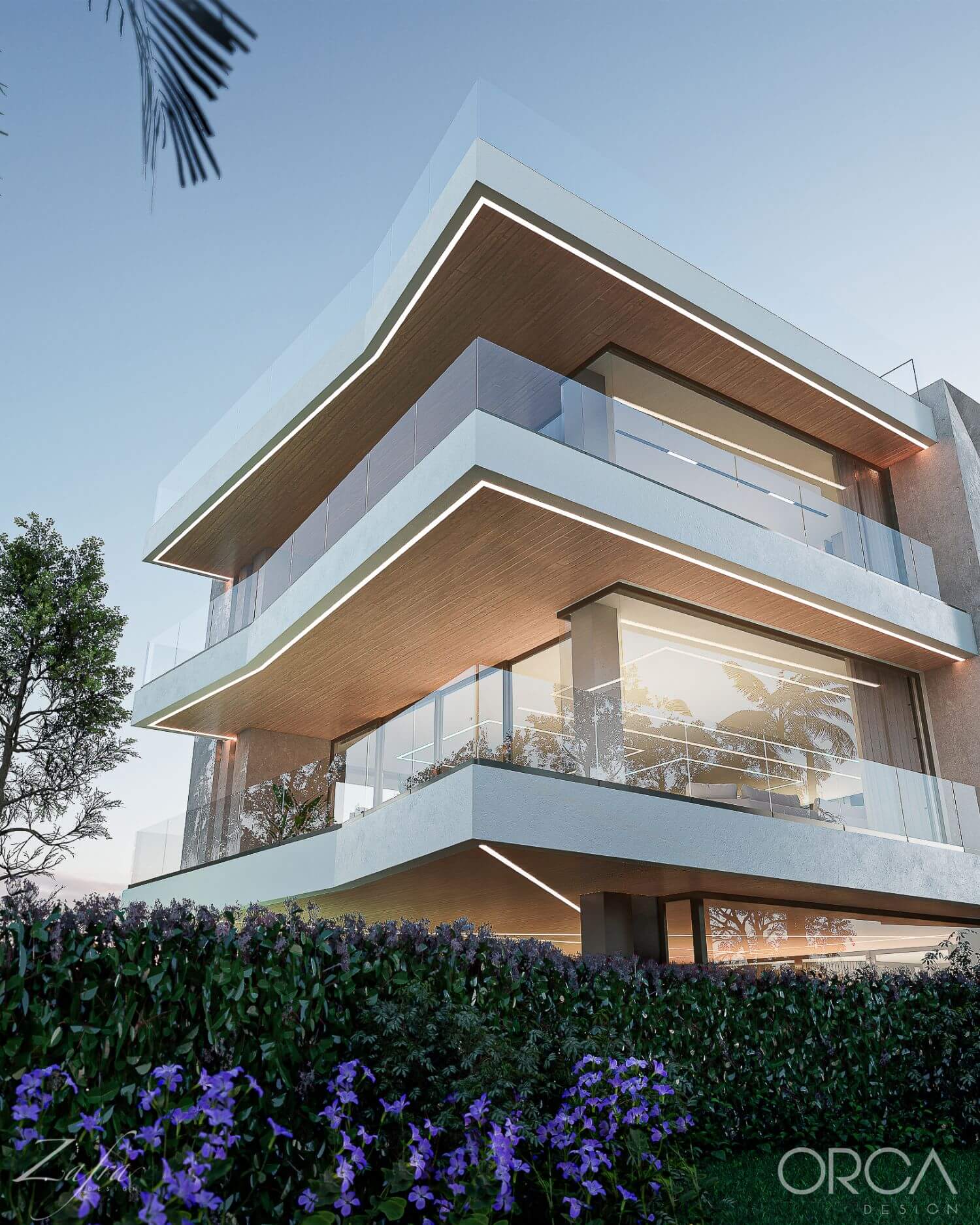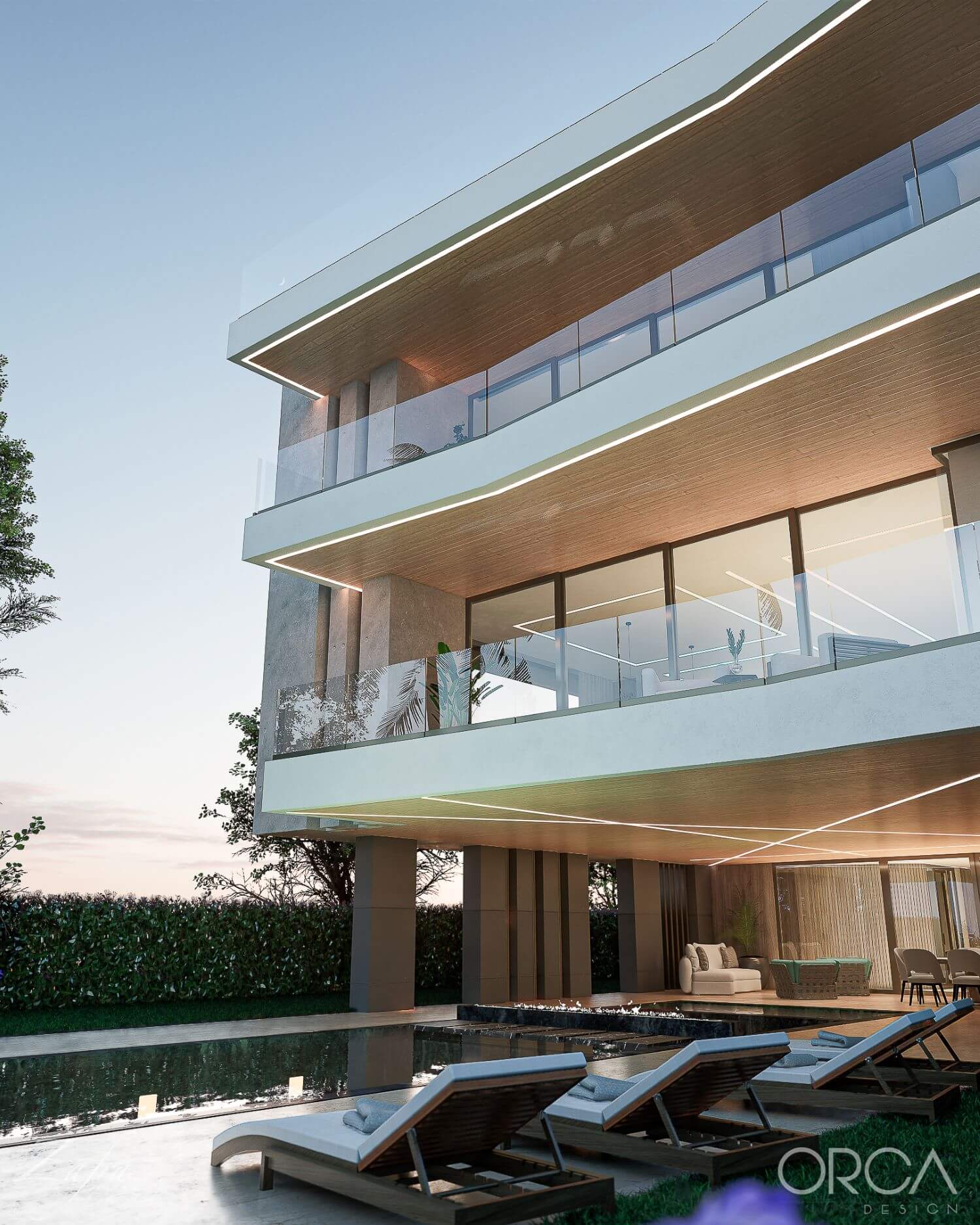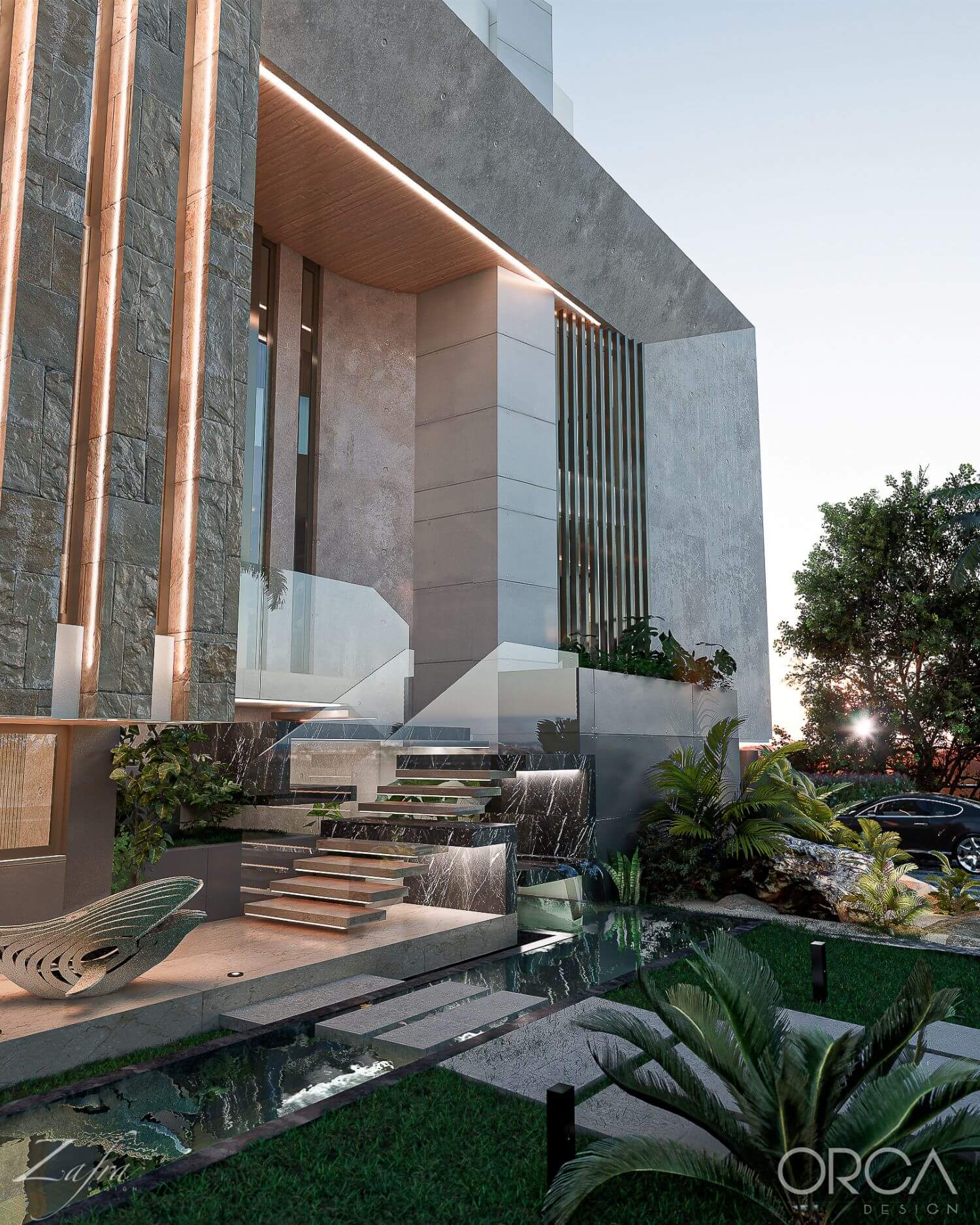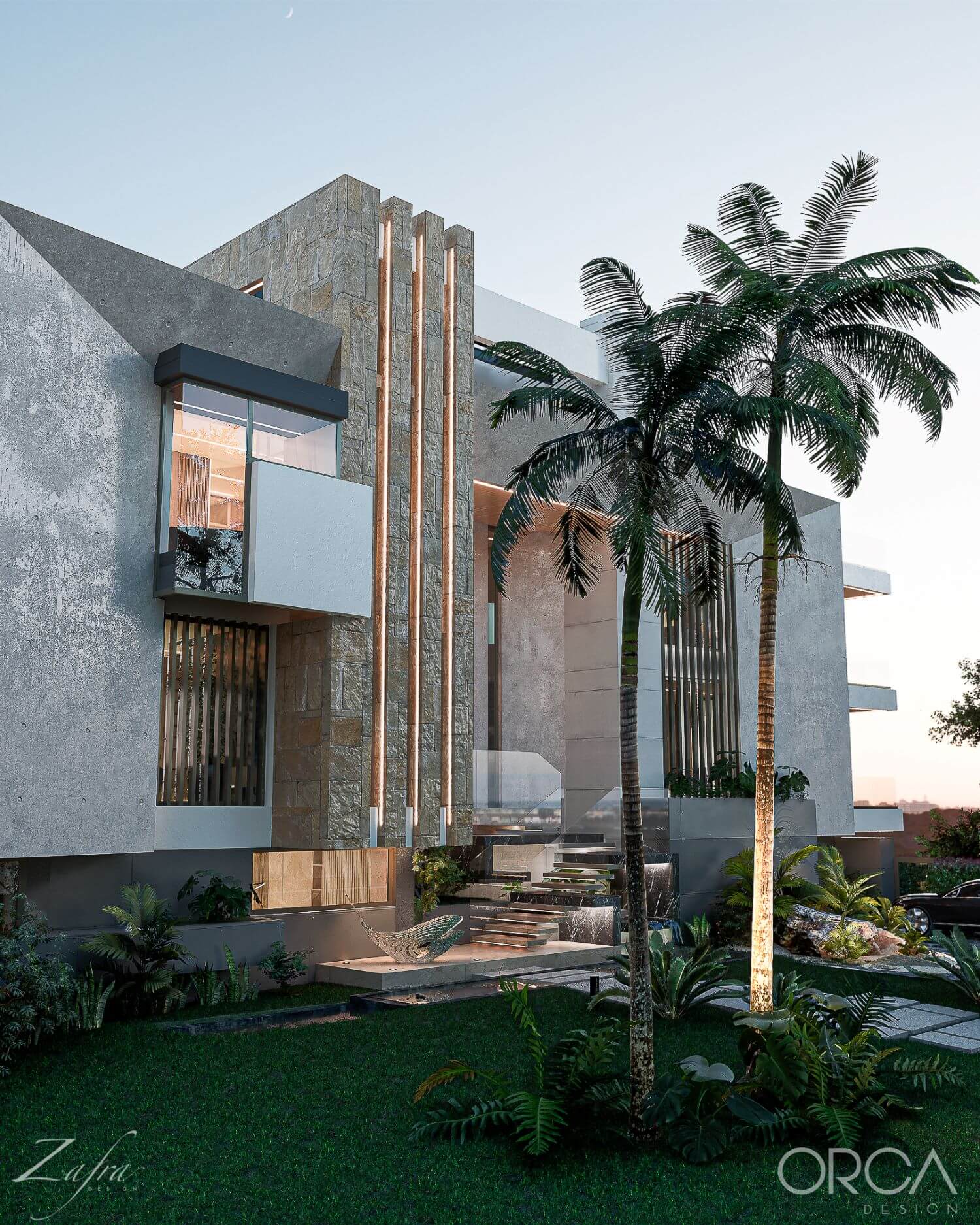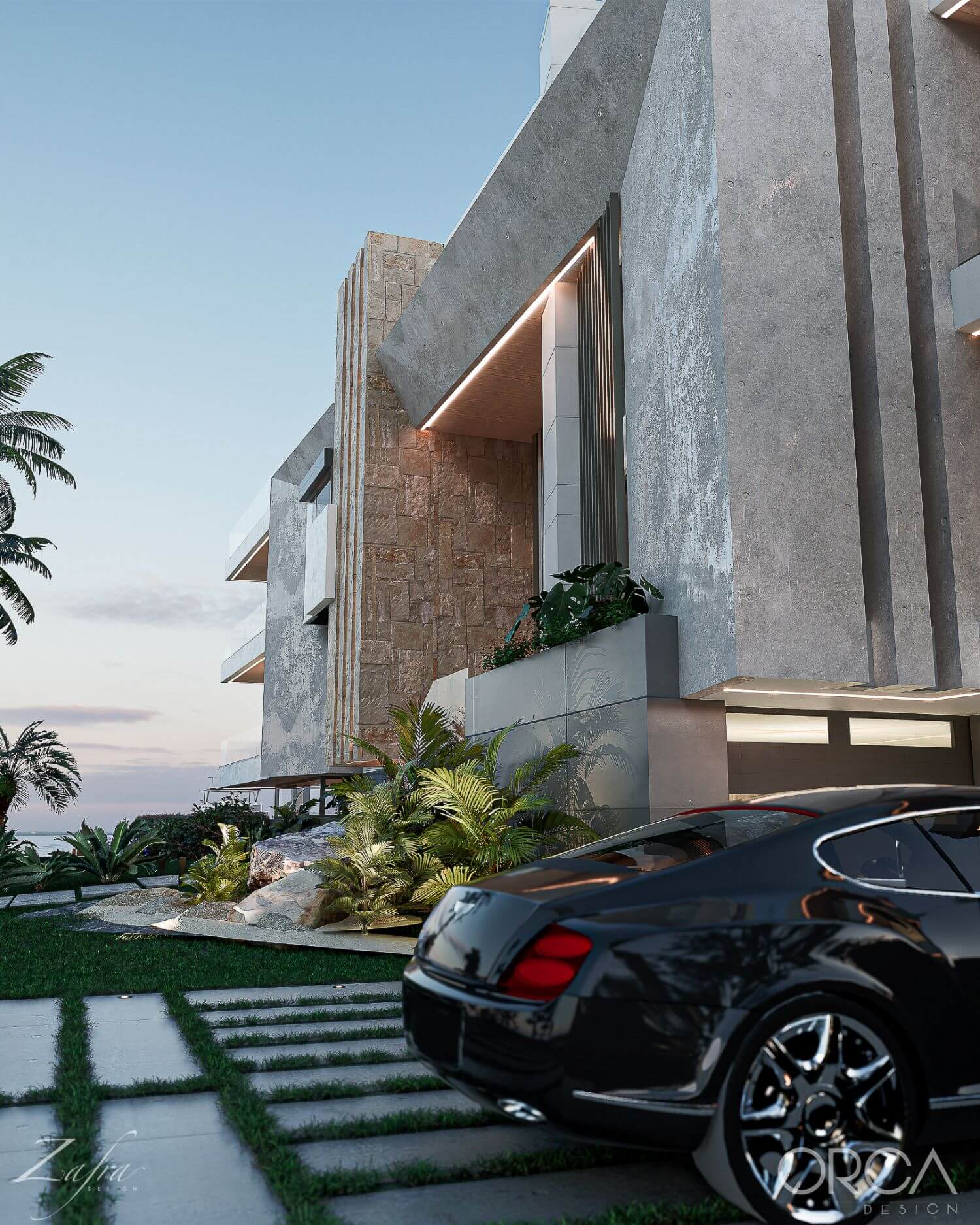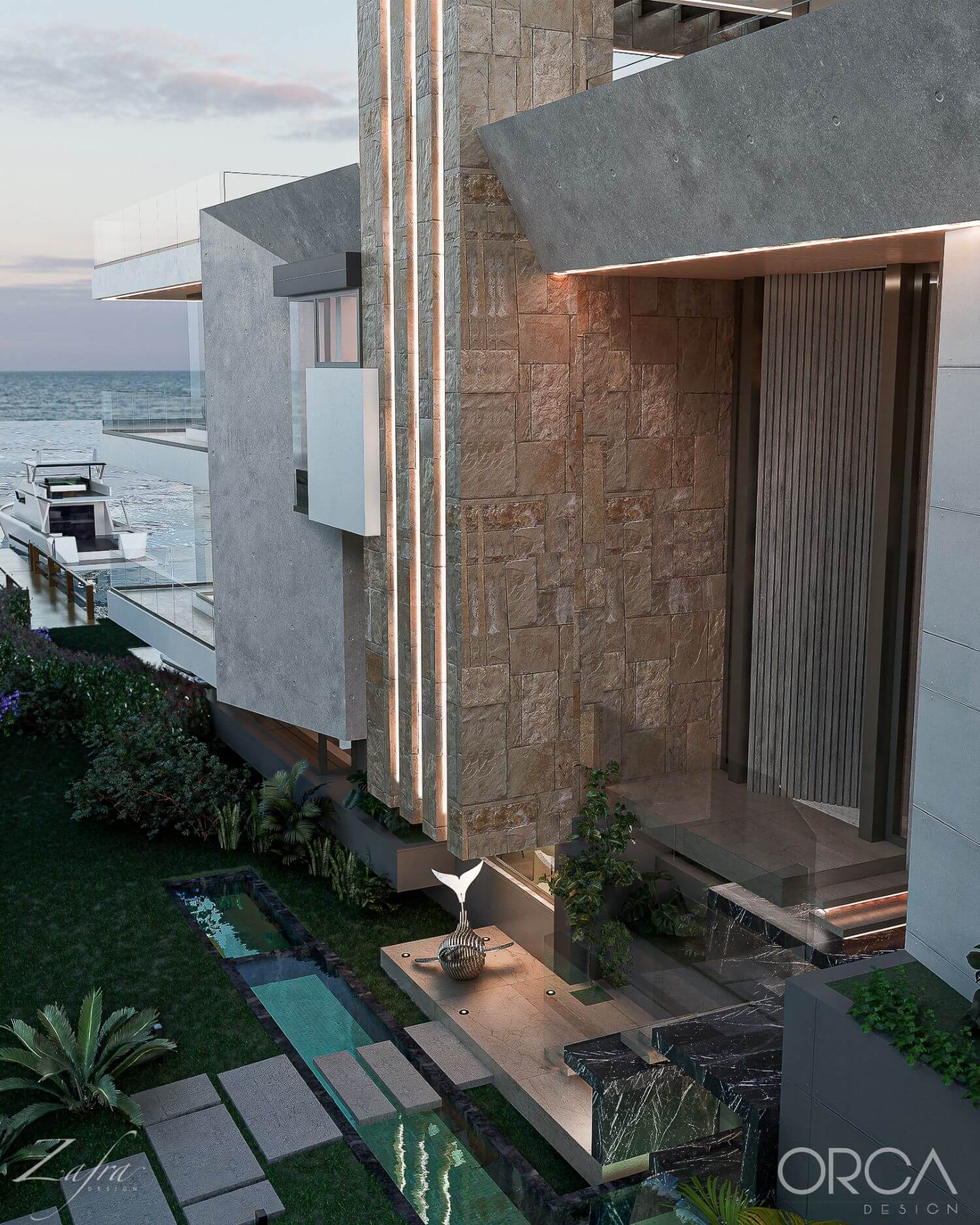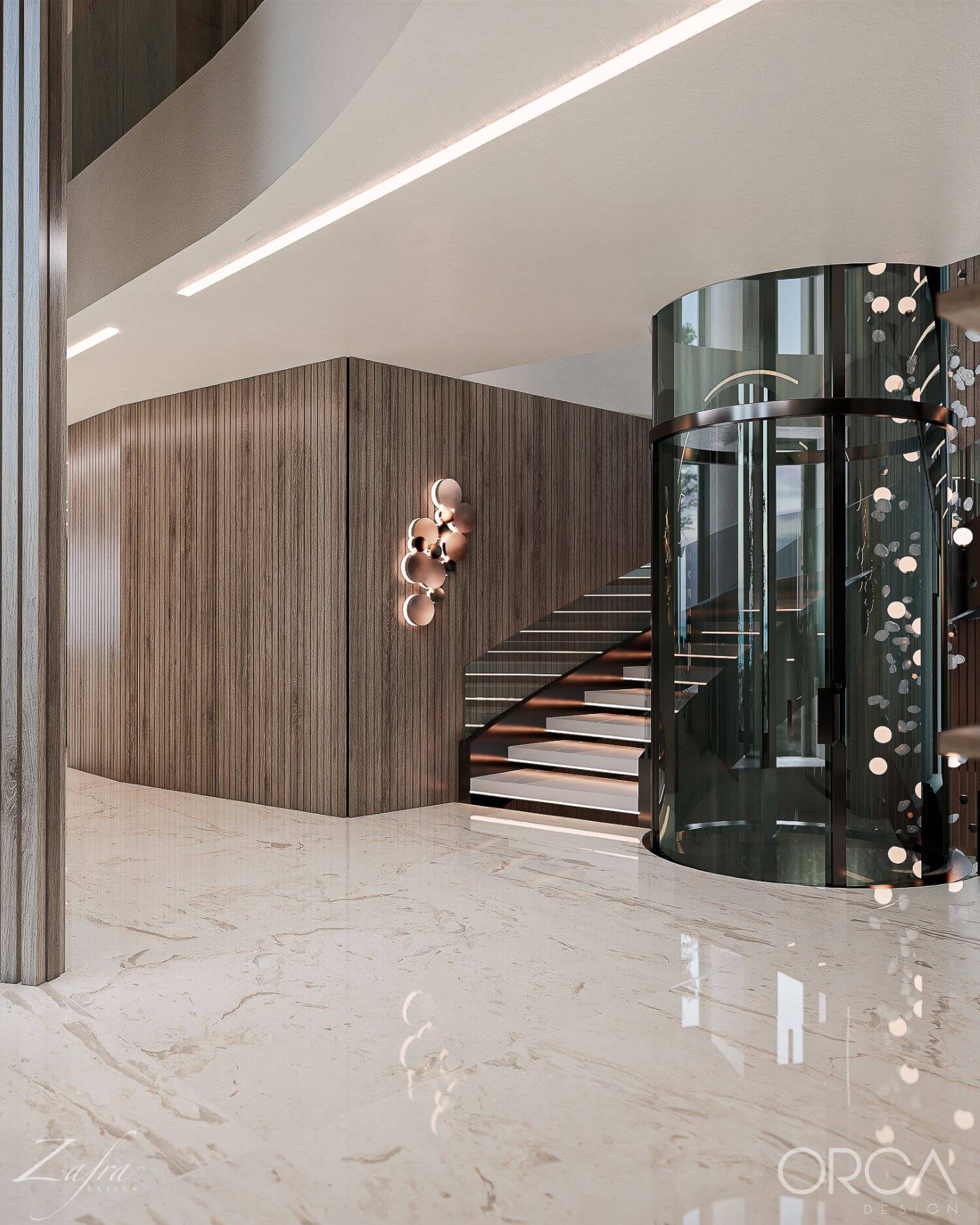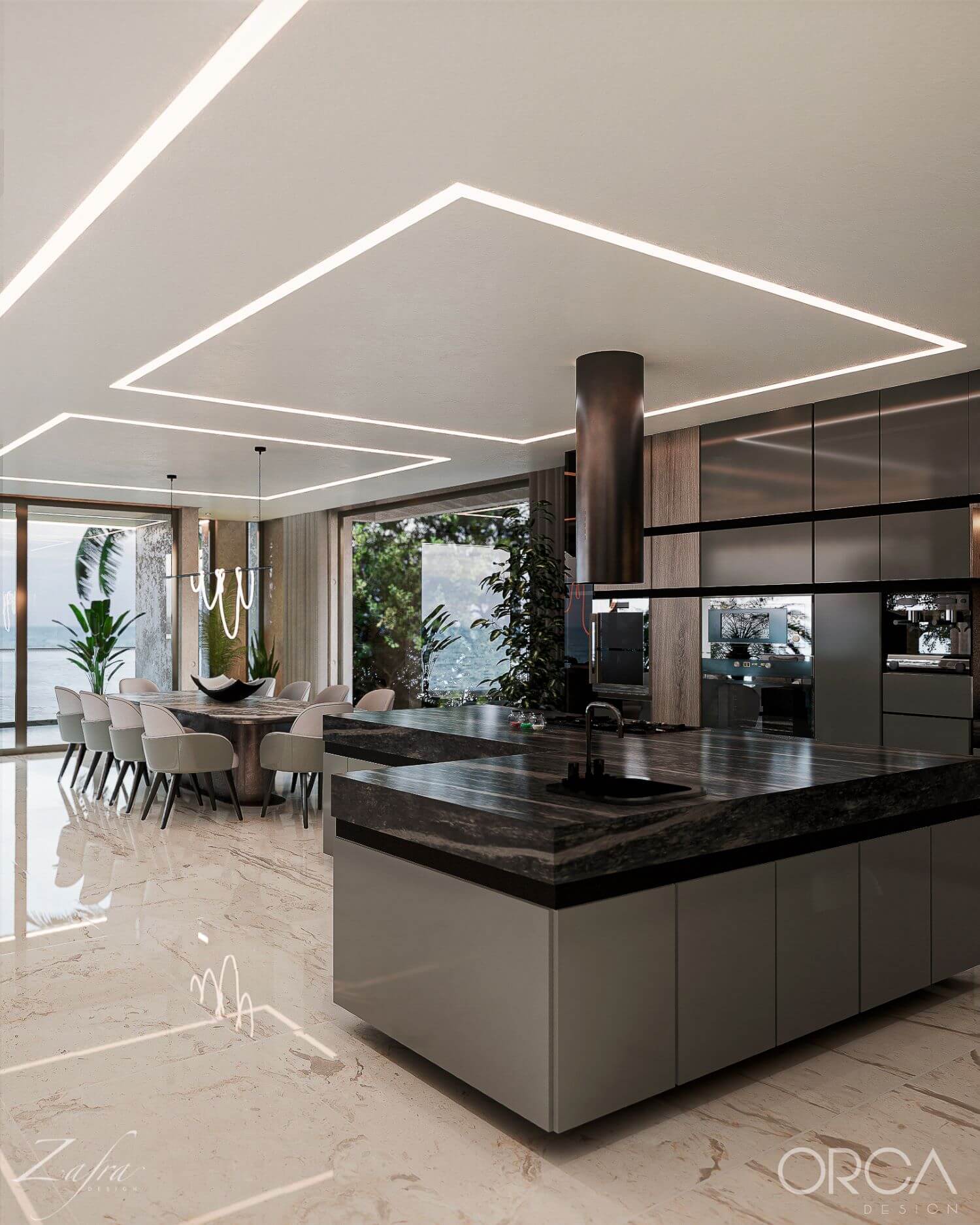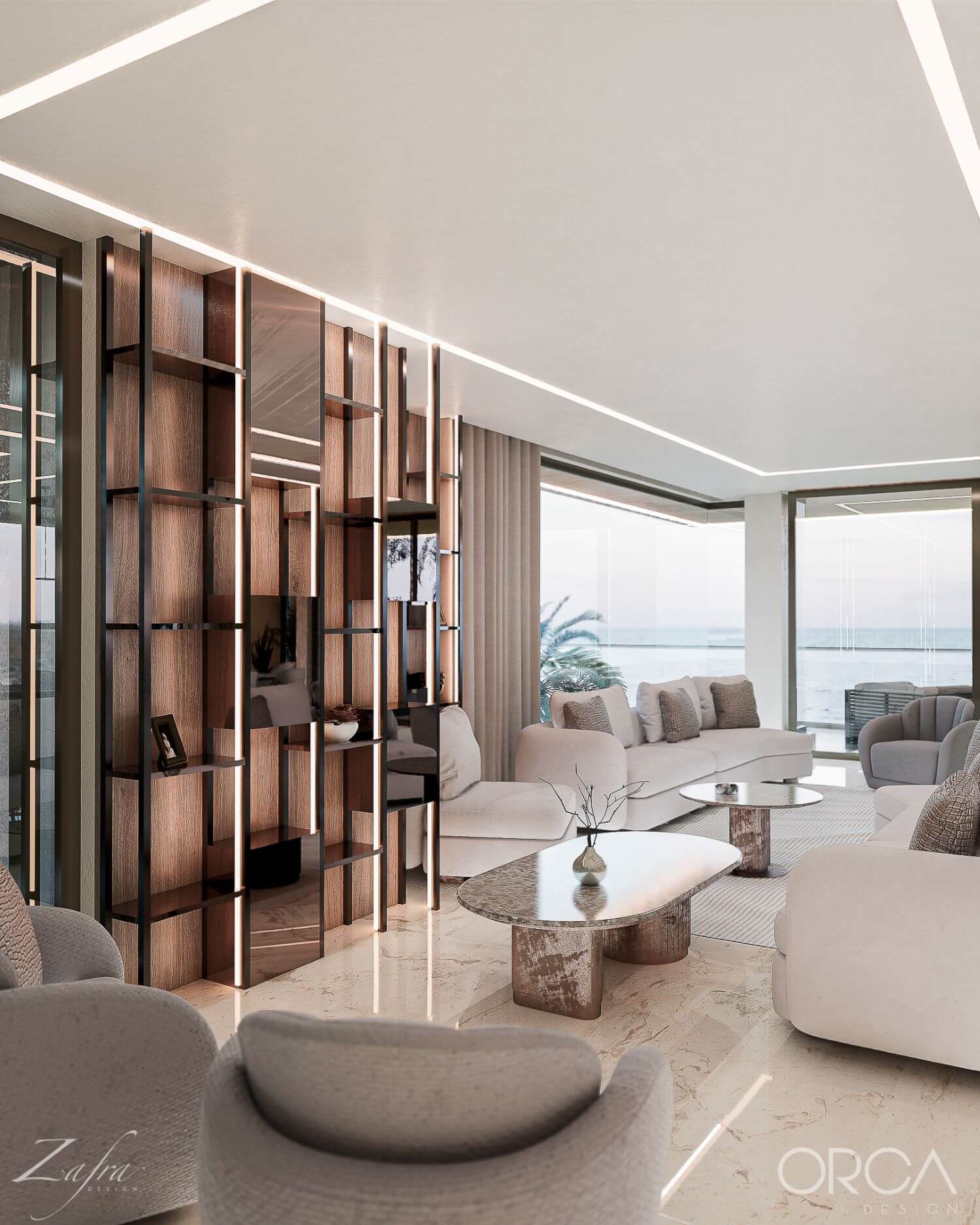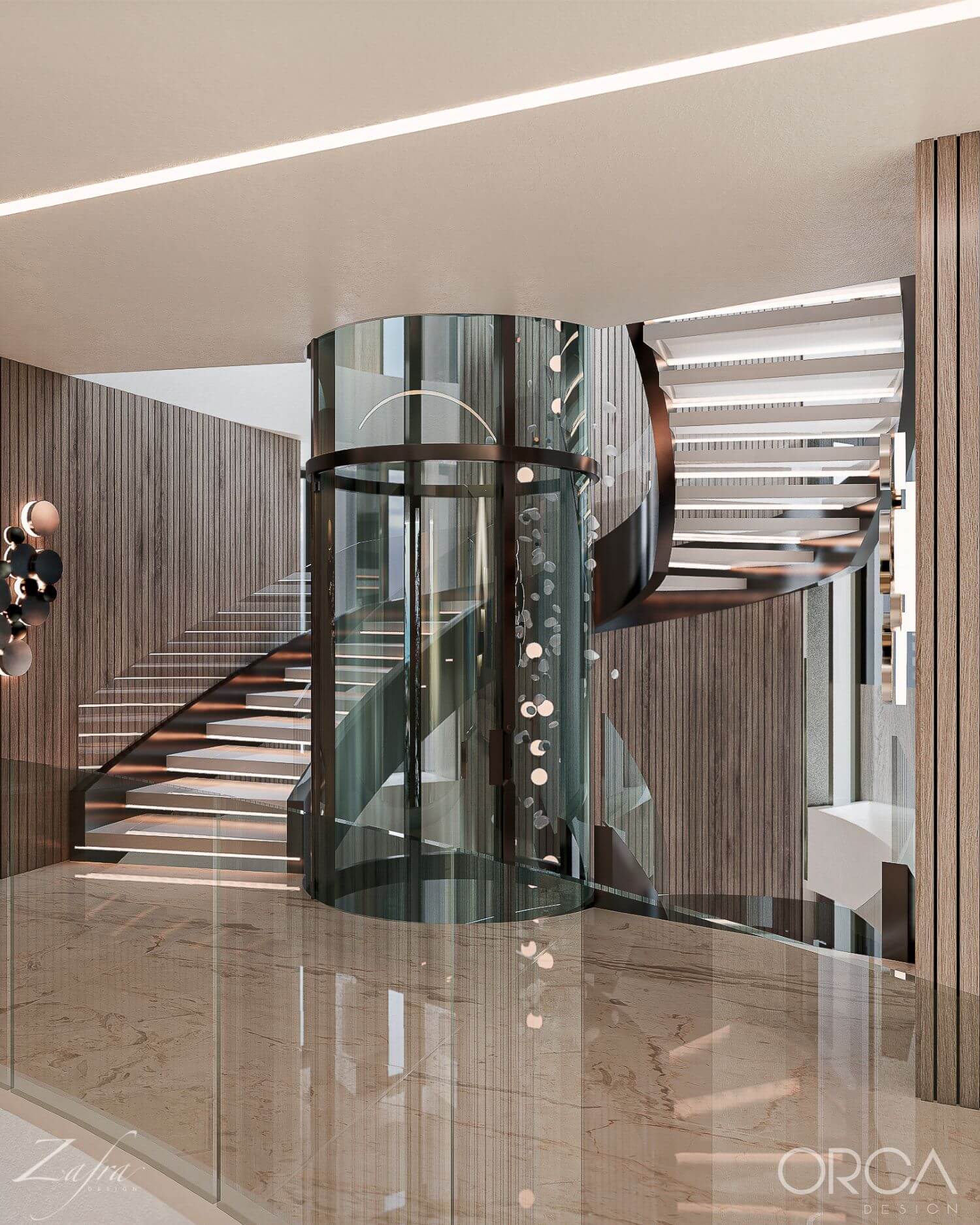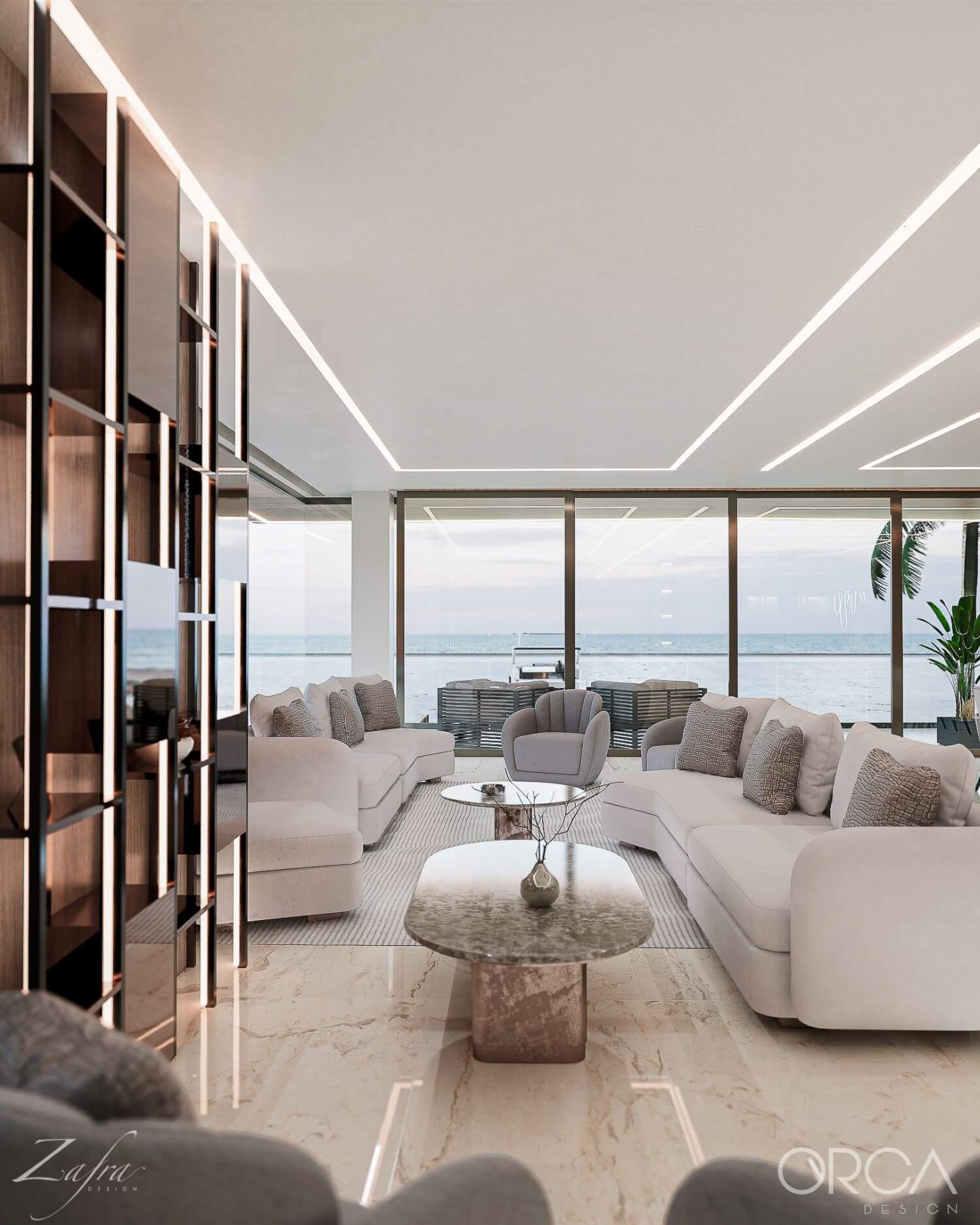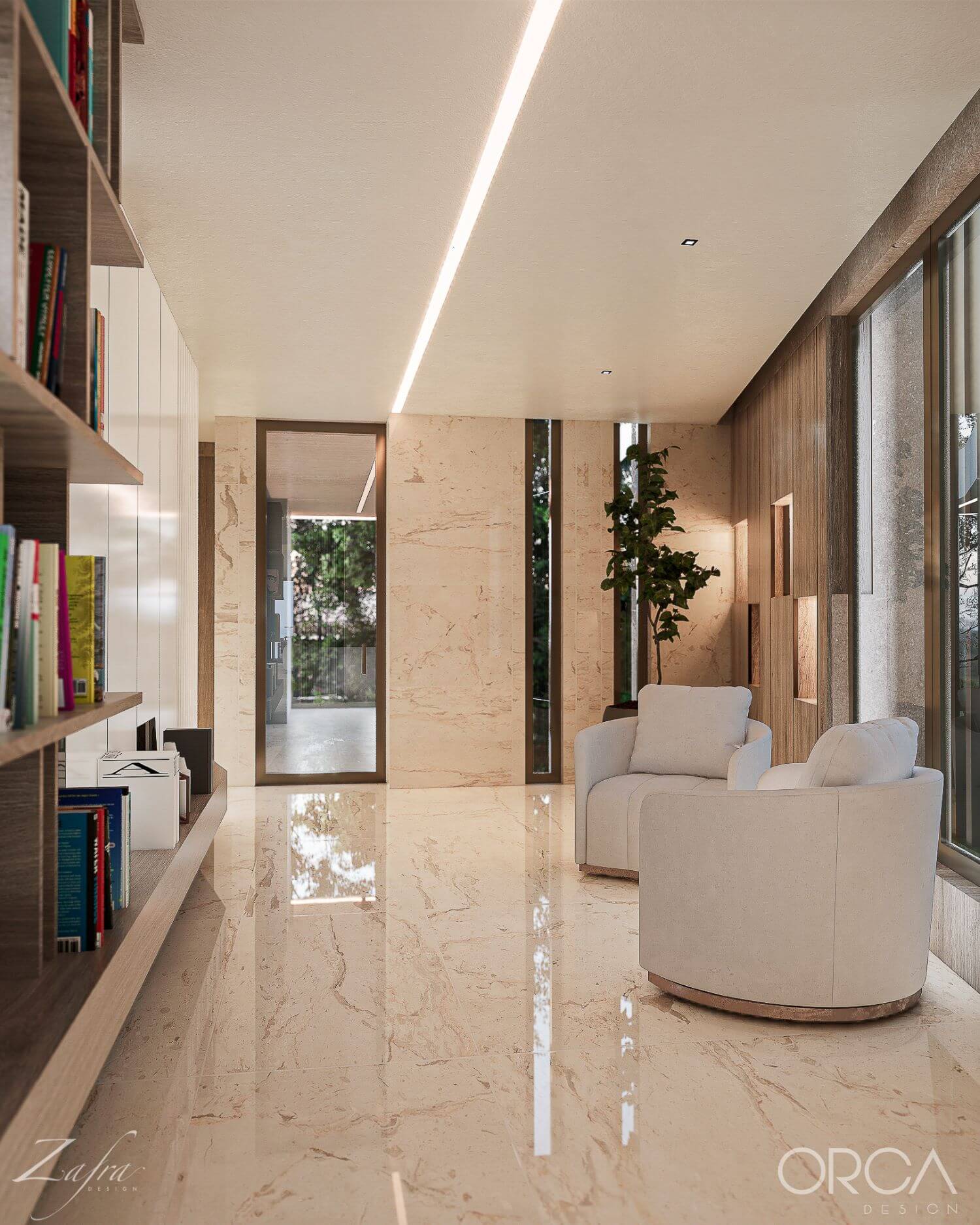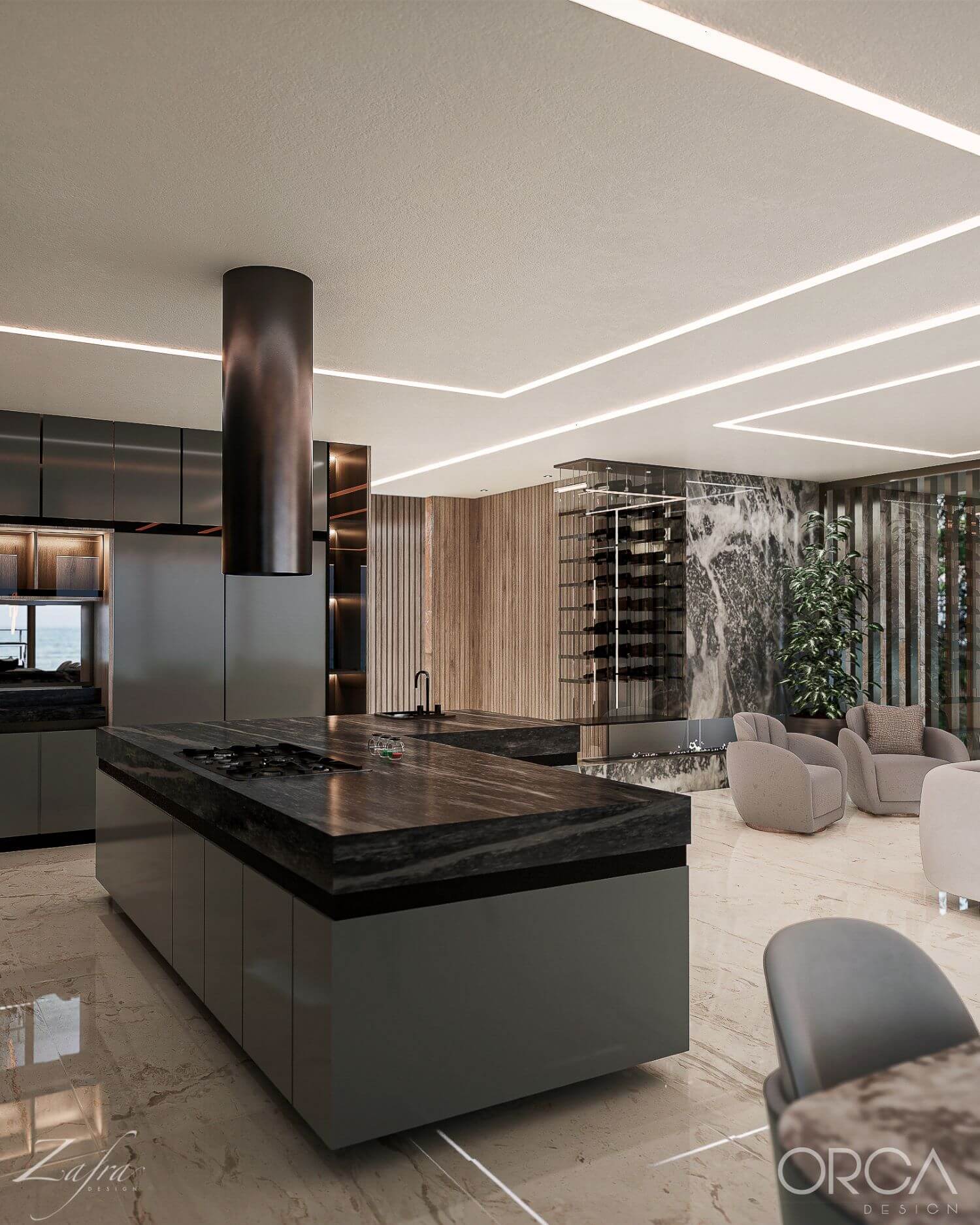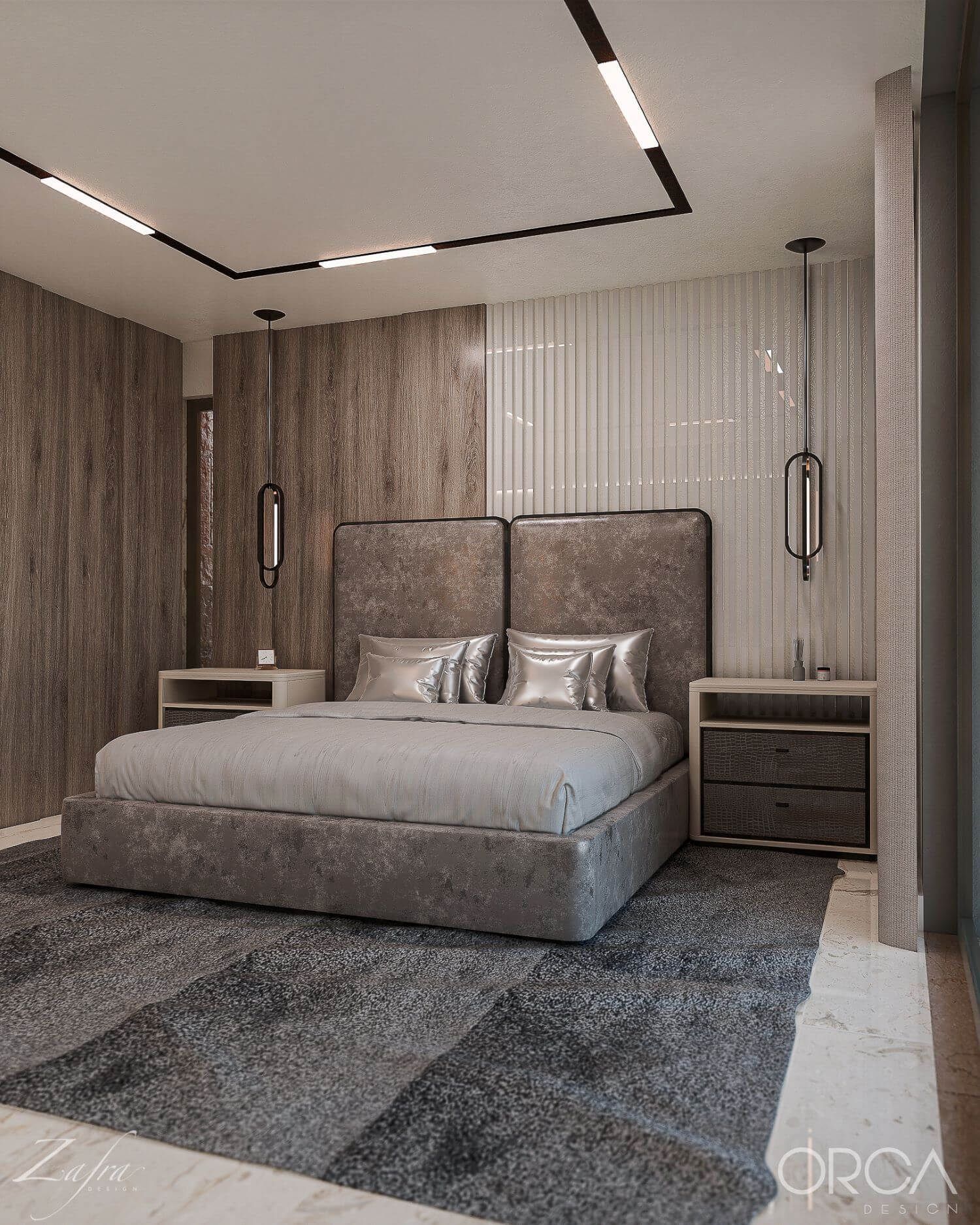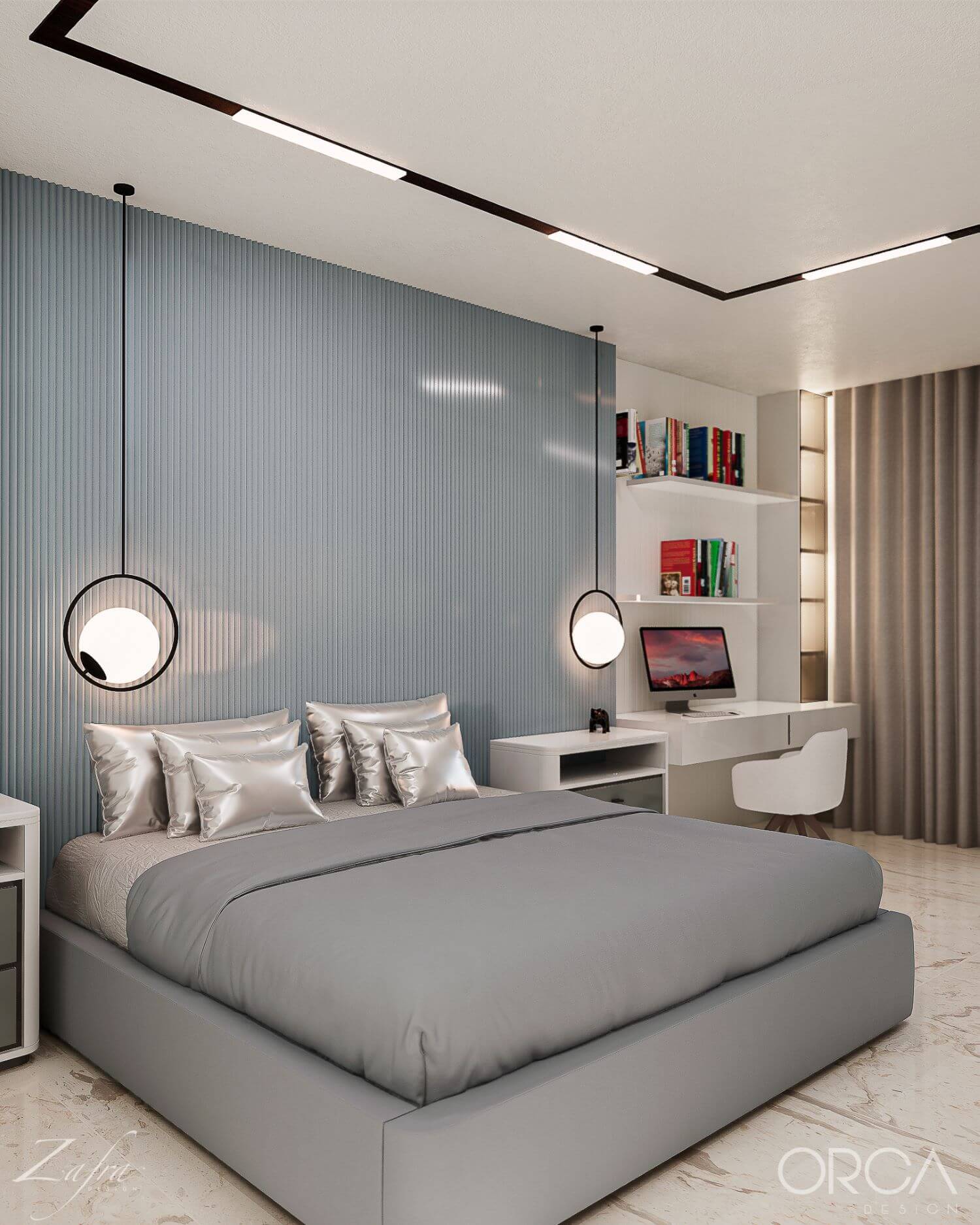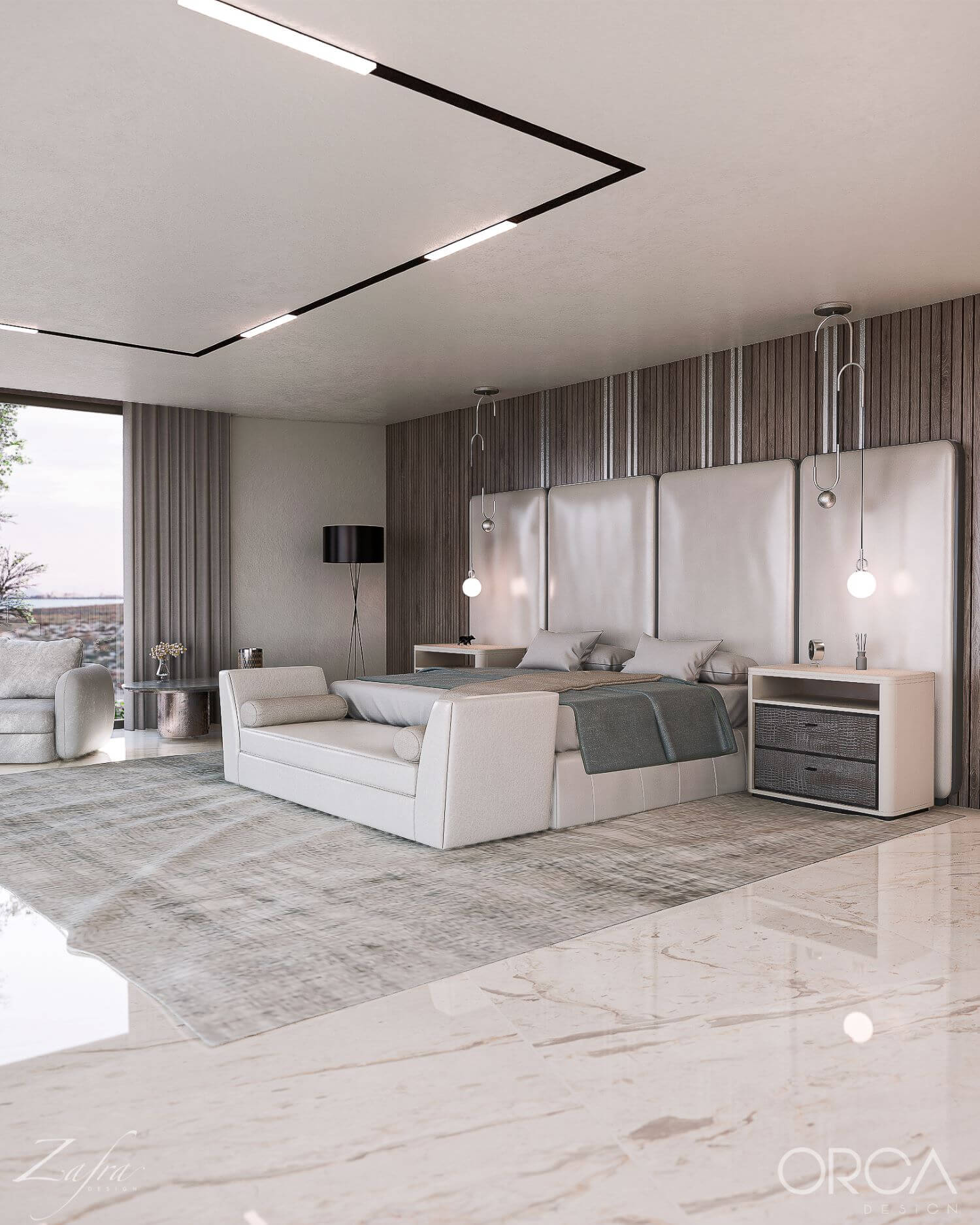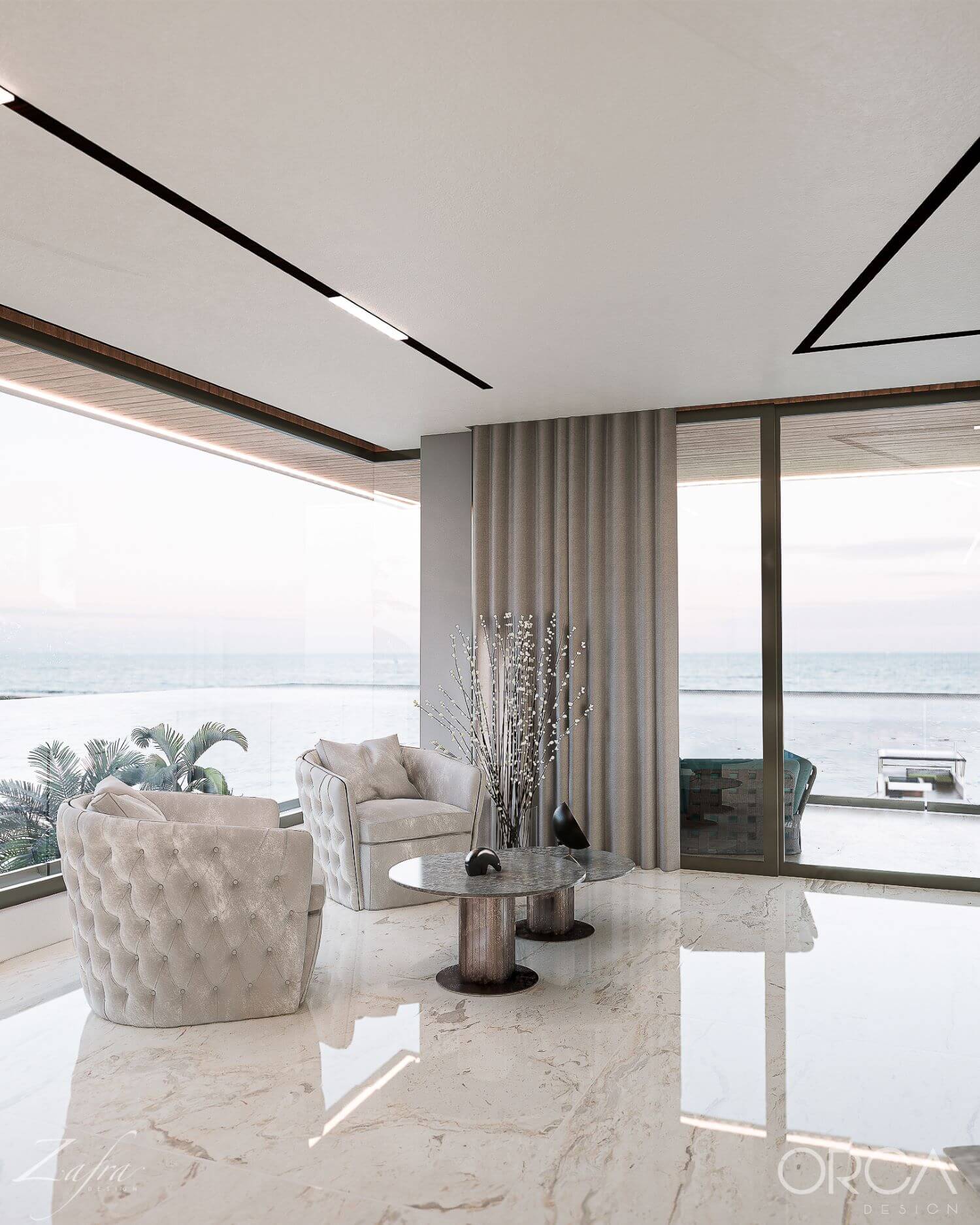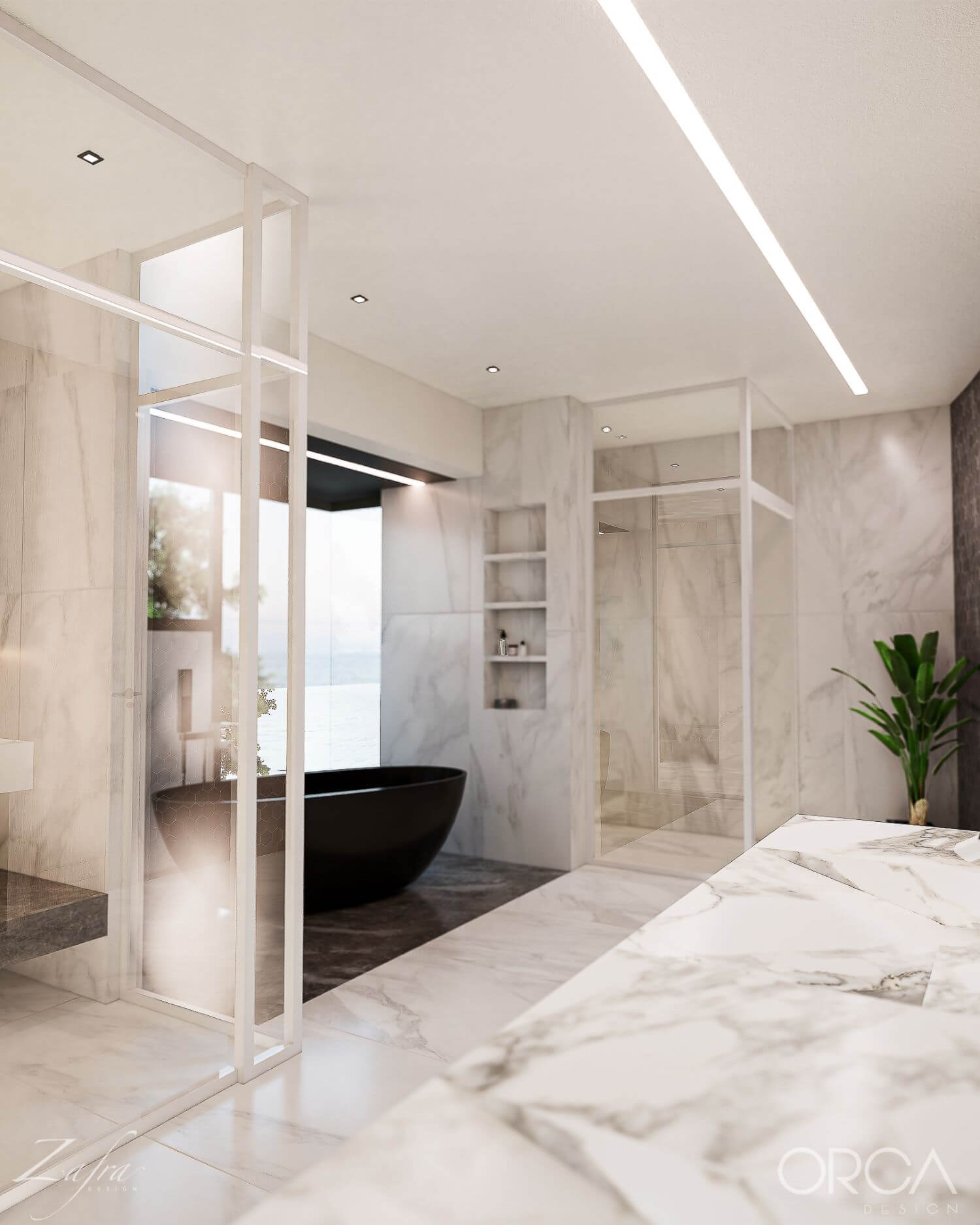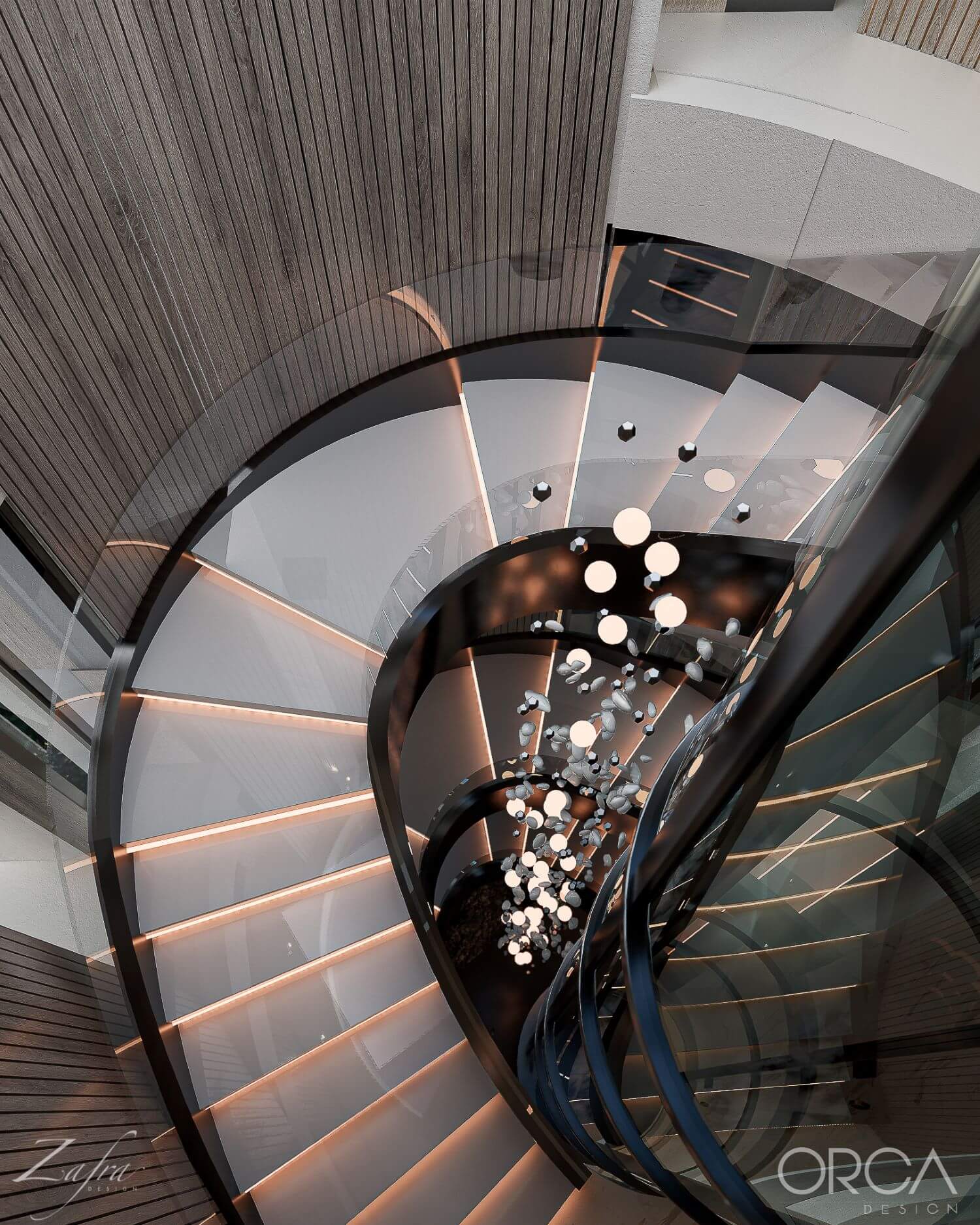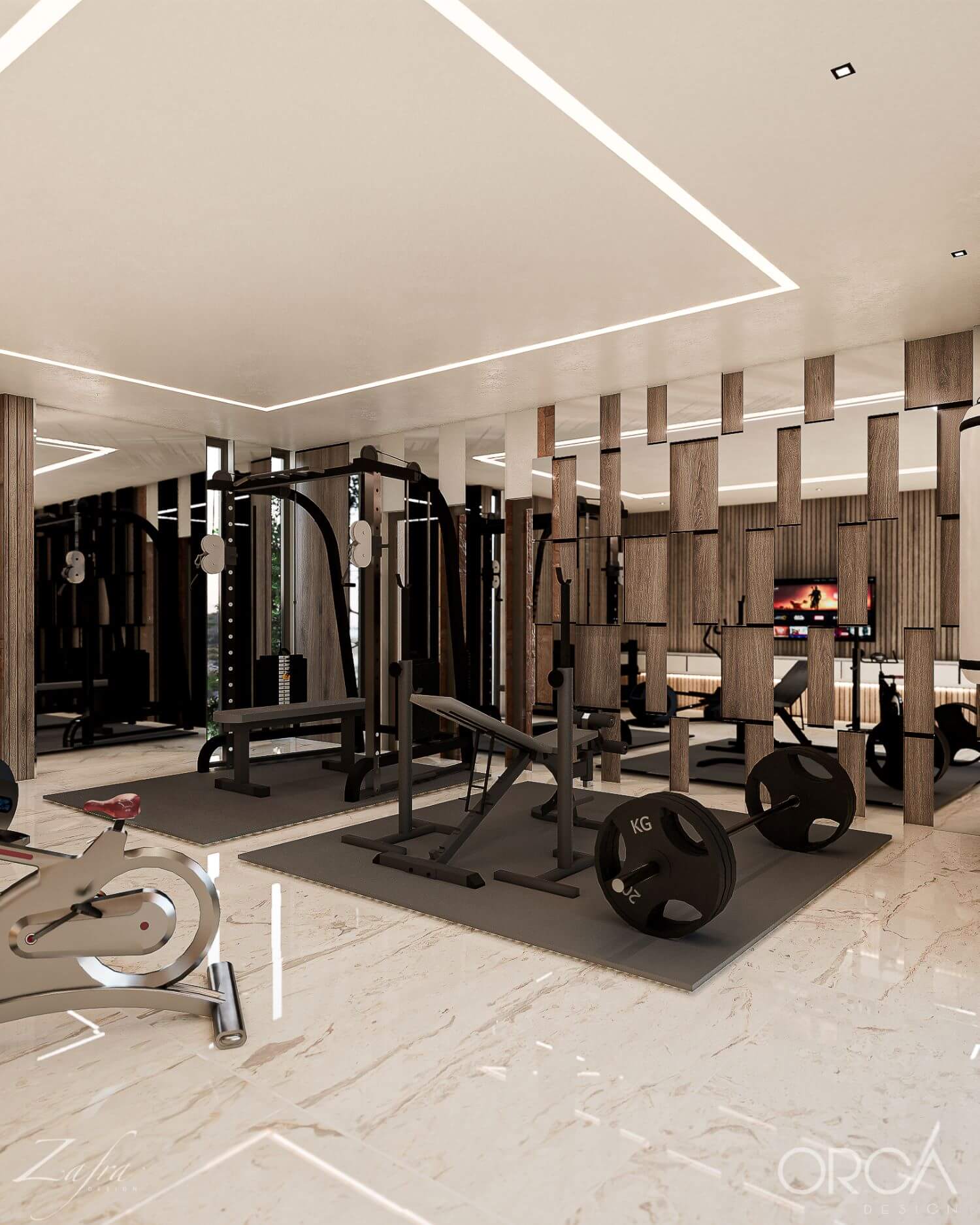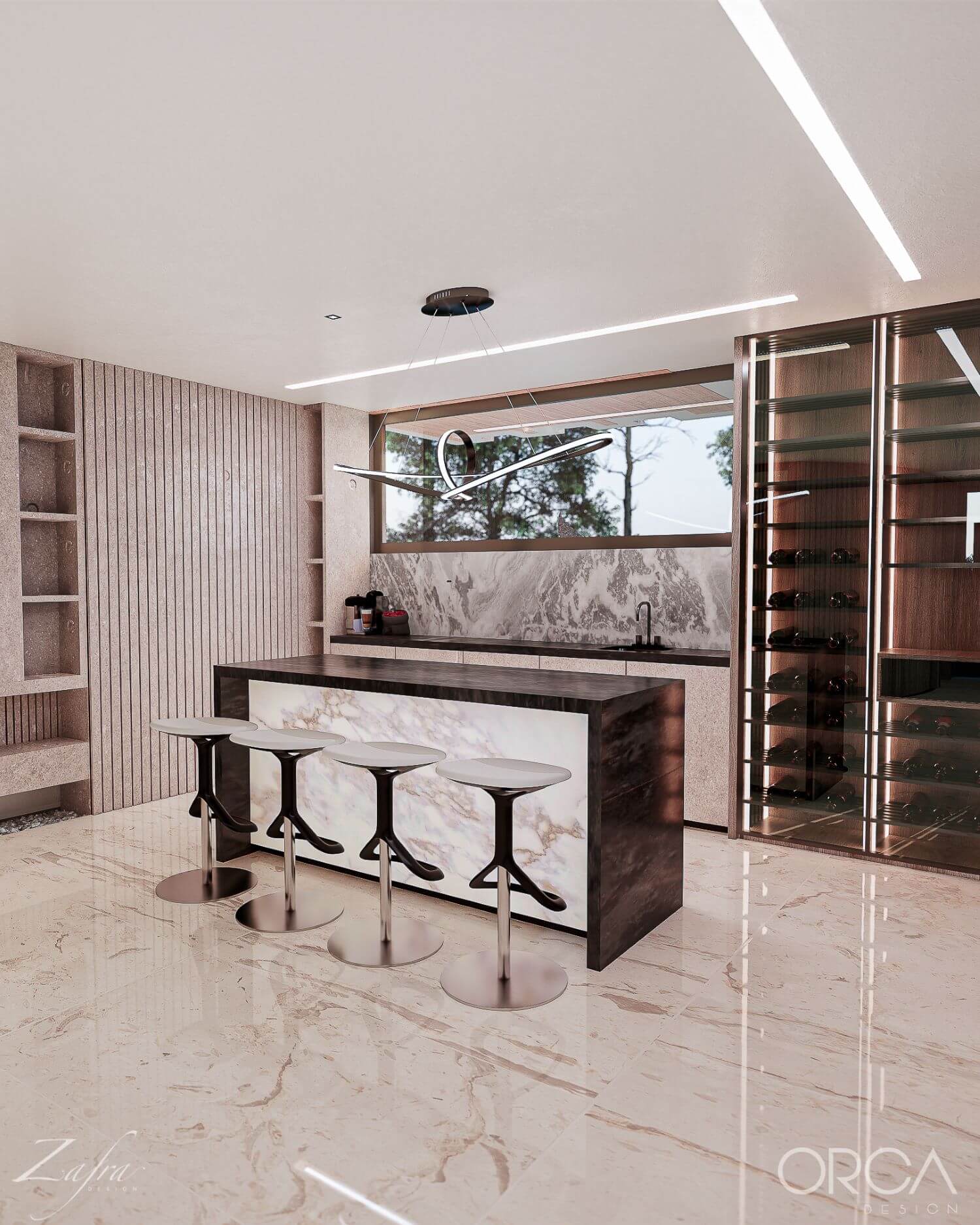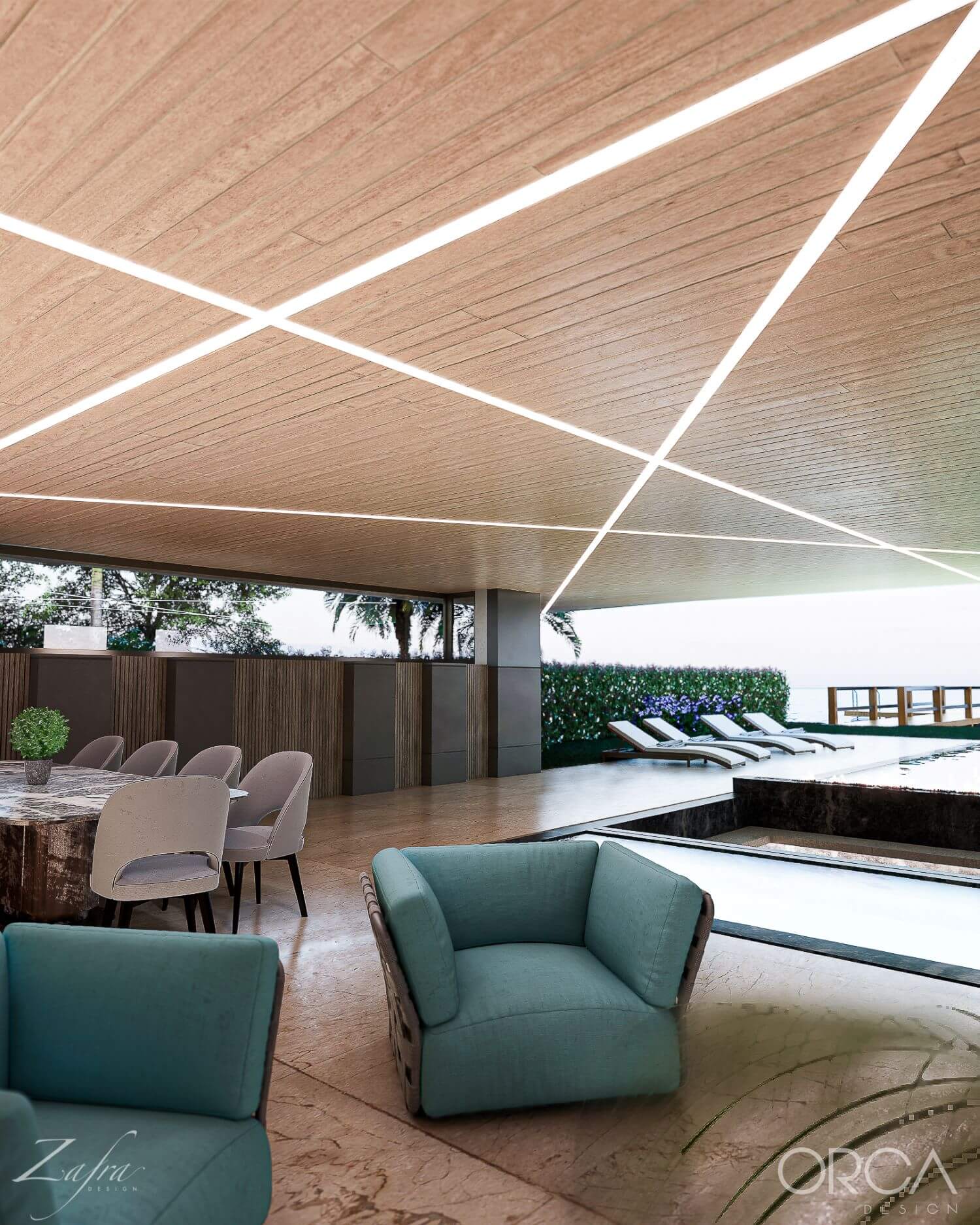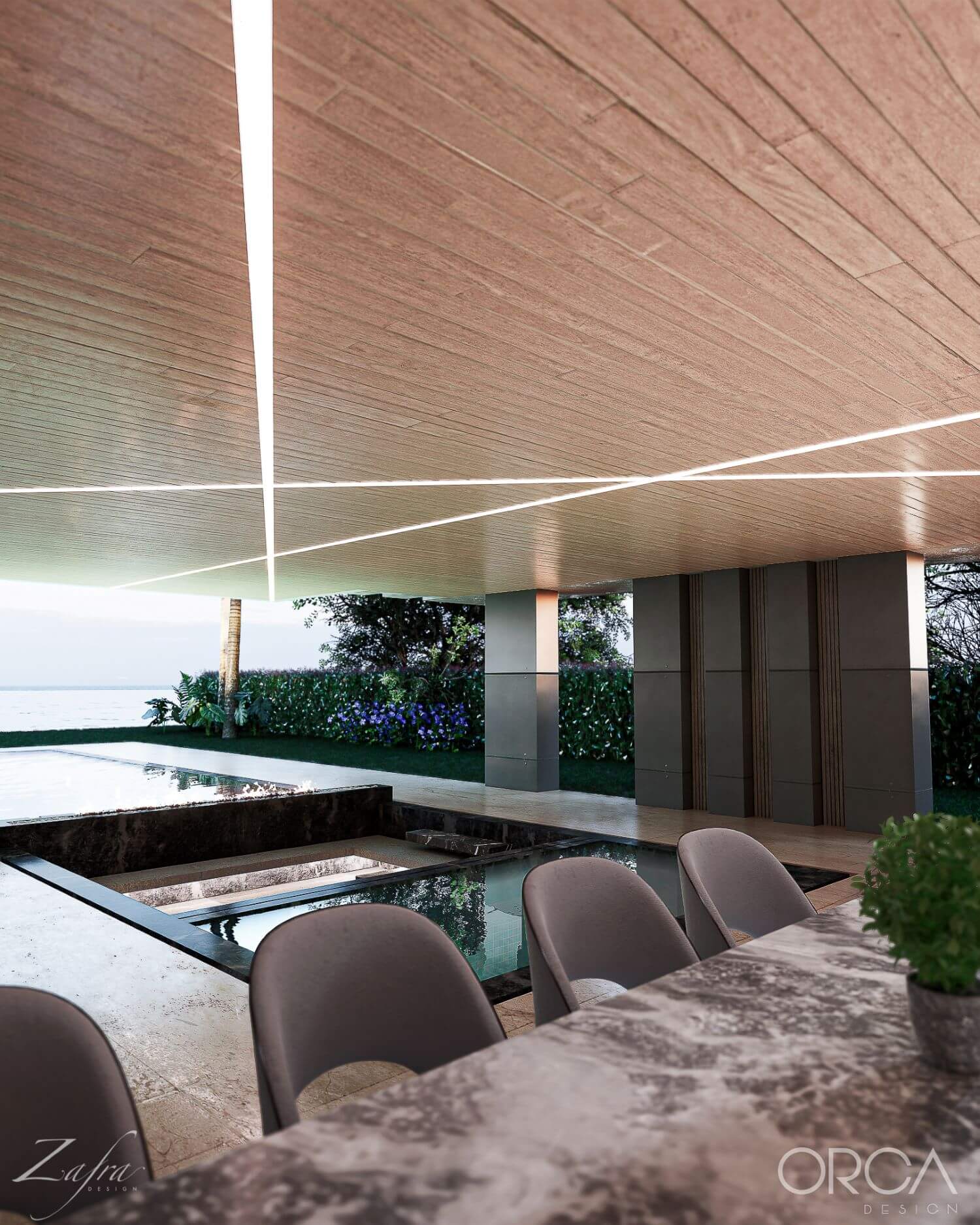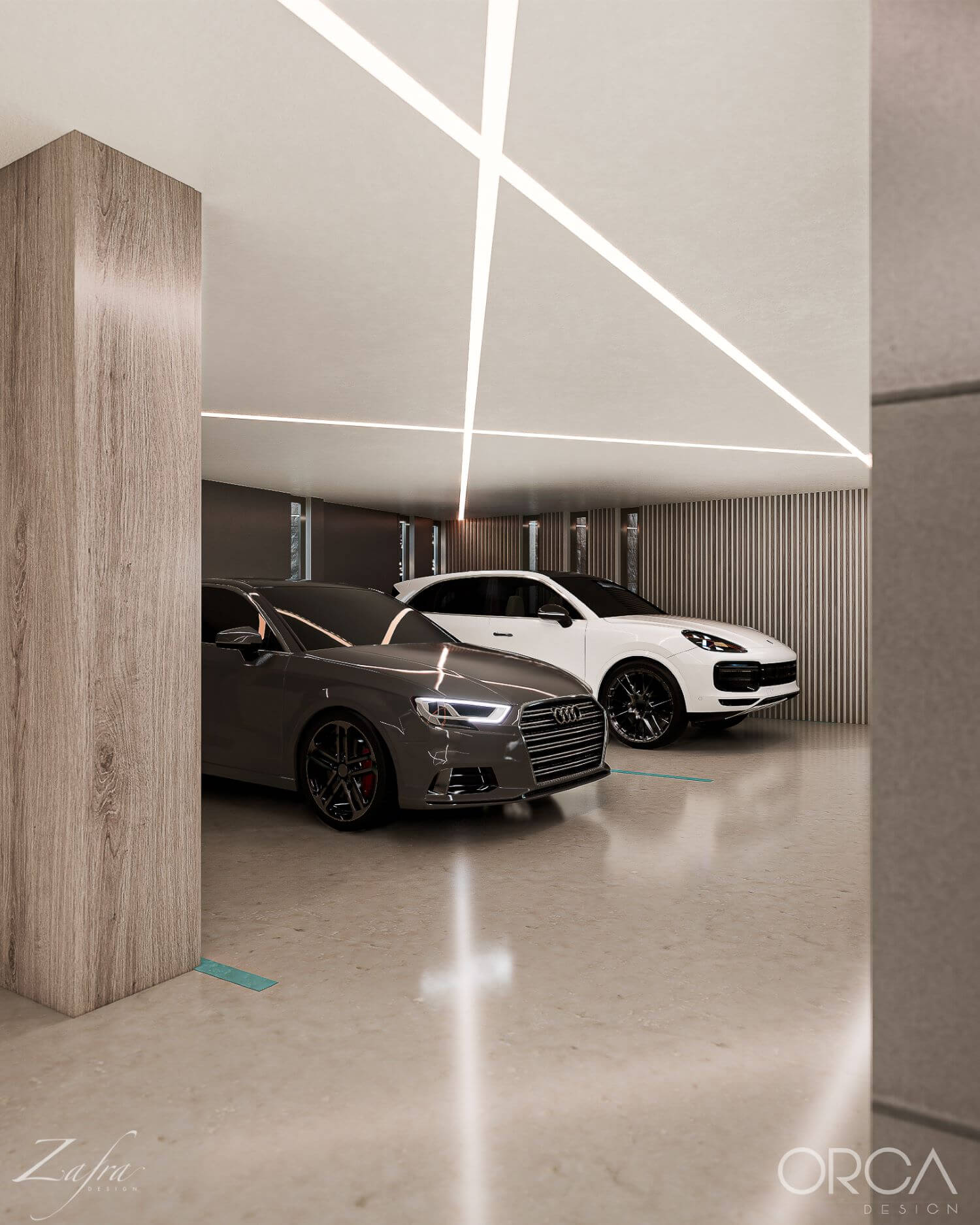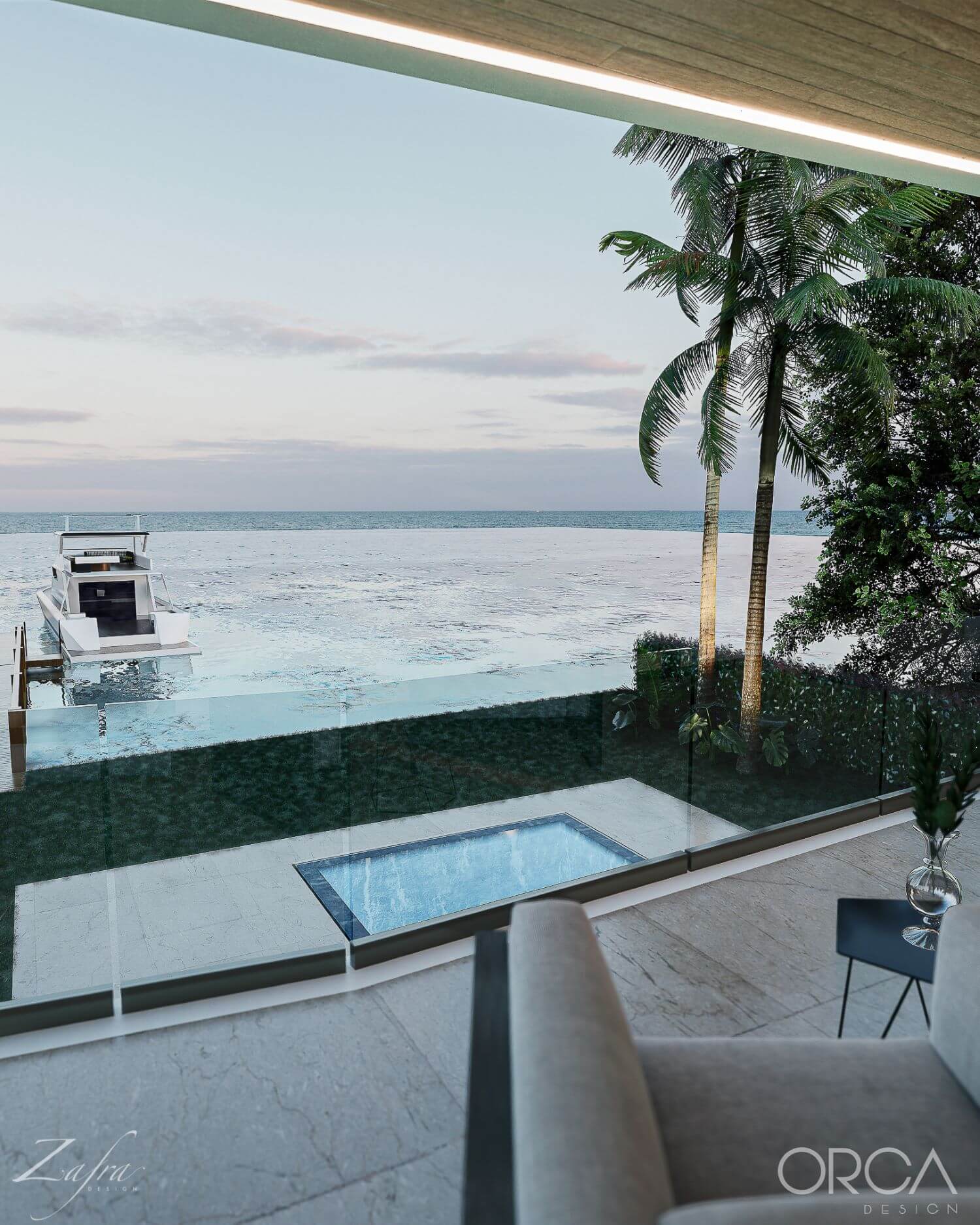 ---