Omar Hakim: The Farmhouse is located in the beautiful region of the Southern Highlands of New South Wales, south-west from Sydney near Bowral and only one hour from Sydney. The main concept is to create a green roof that merges with the surrounding landscape and is also accessible. The U-shaped form generates a courtyard that brings natural light to the interior of the house with an English Pin Oak tree encompassing the center of the house. Due to its location, the house provides a breathtaking view towards the Fitzroy Falls Reservoir and The Farm.
Using a glass façade was essential in the design to bring the outside in, and open up to the surrounding landscape.
The upper level is dedicated to the master bedroom with its ensuite and two walk-in closets with a breathtaking view of the Fitzroy Falls Reservoir, two bedrooms for the grandchildren, a study room, and a studio that face the farm and opens up to the courtyard and could be accessed from the outside.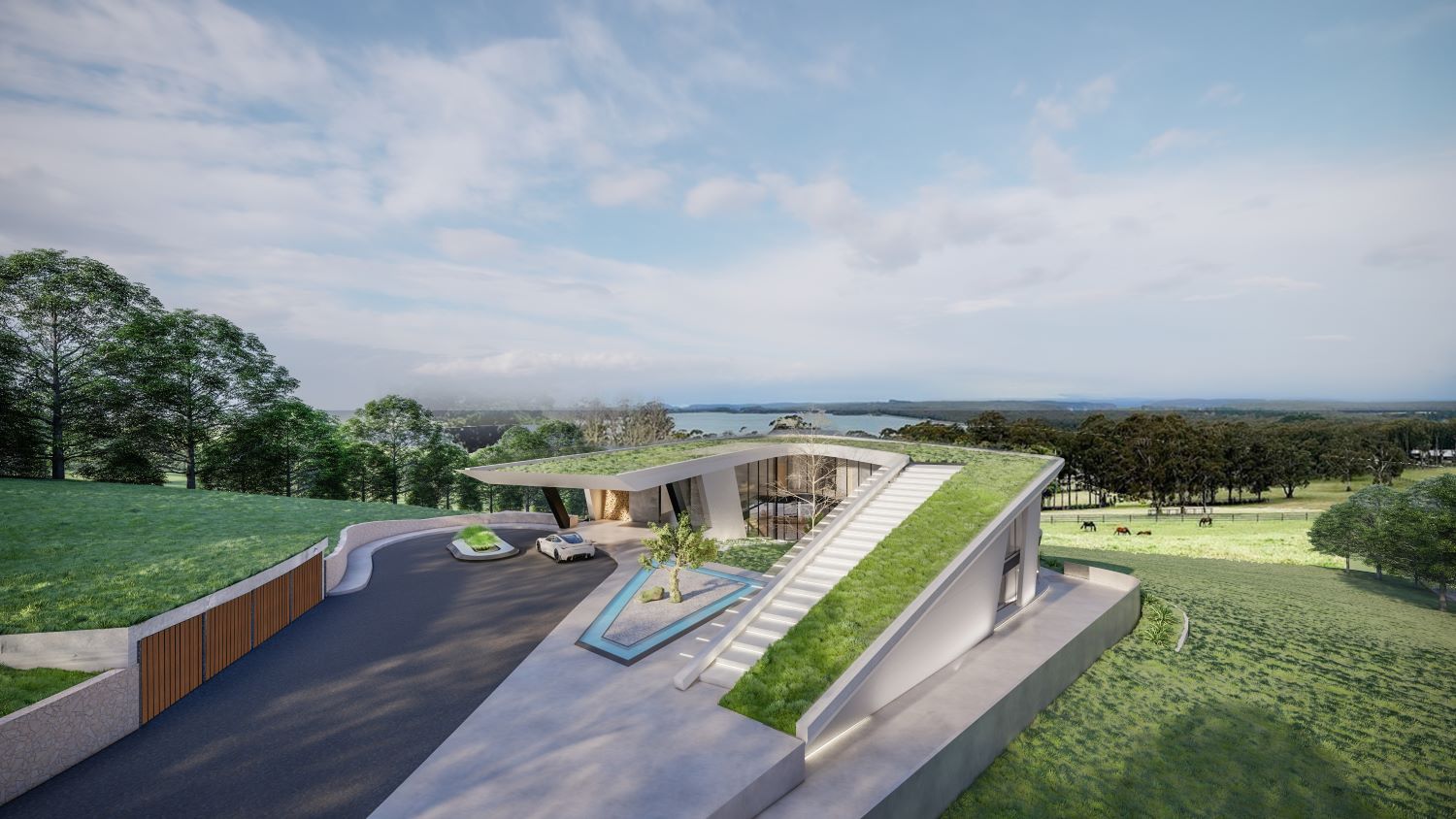 The middle level holds the common part of the house dining room and formal lounge area. With continuous doors open the great room and terrace become one indoor/outdoor space with panoramic views towards the Fitzroy Falls Reservoir Defined by an infinity pool that matches the reflection of the Fitzroy Falls capturing stunning sunset.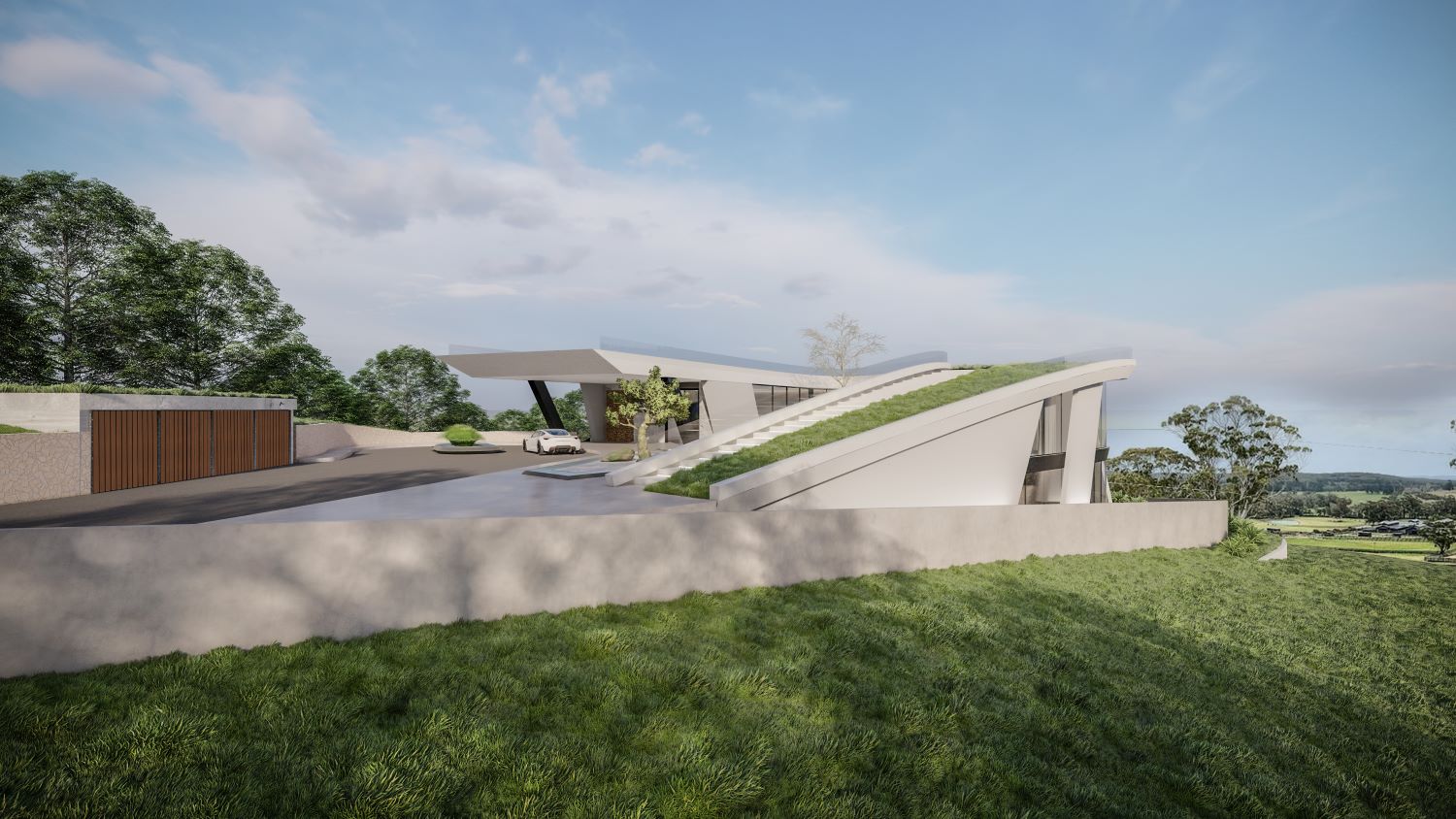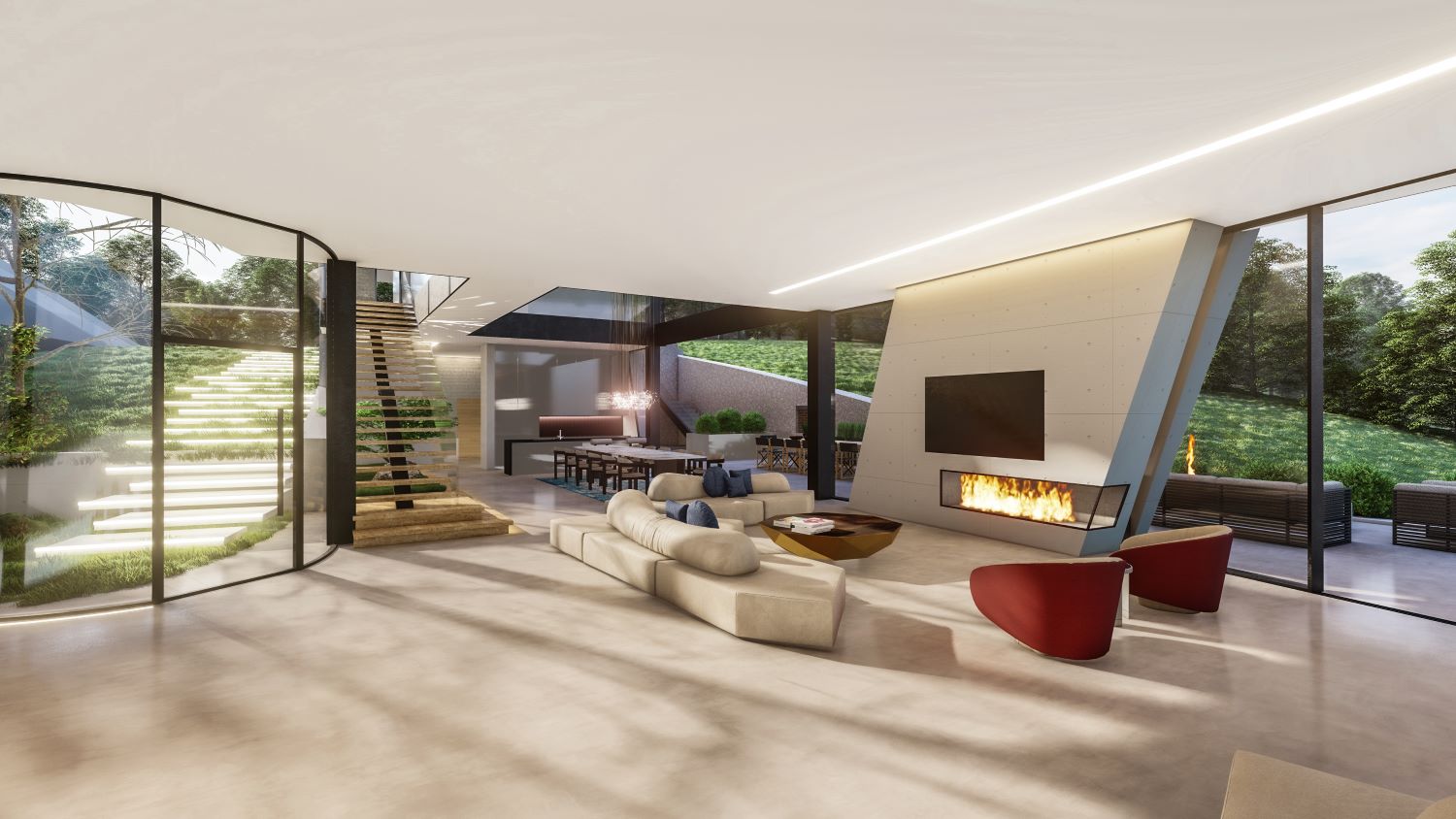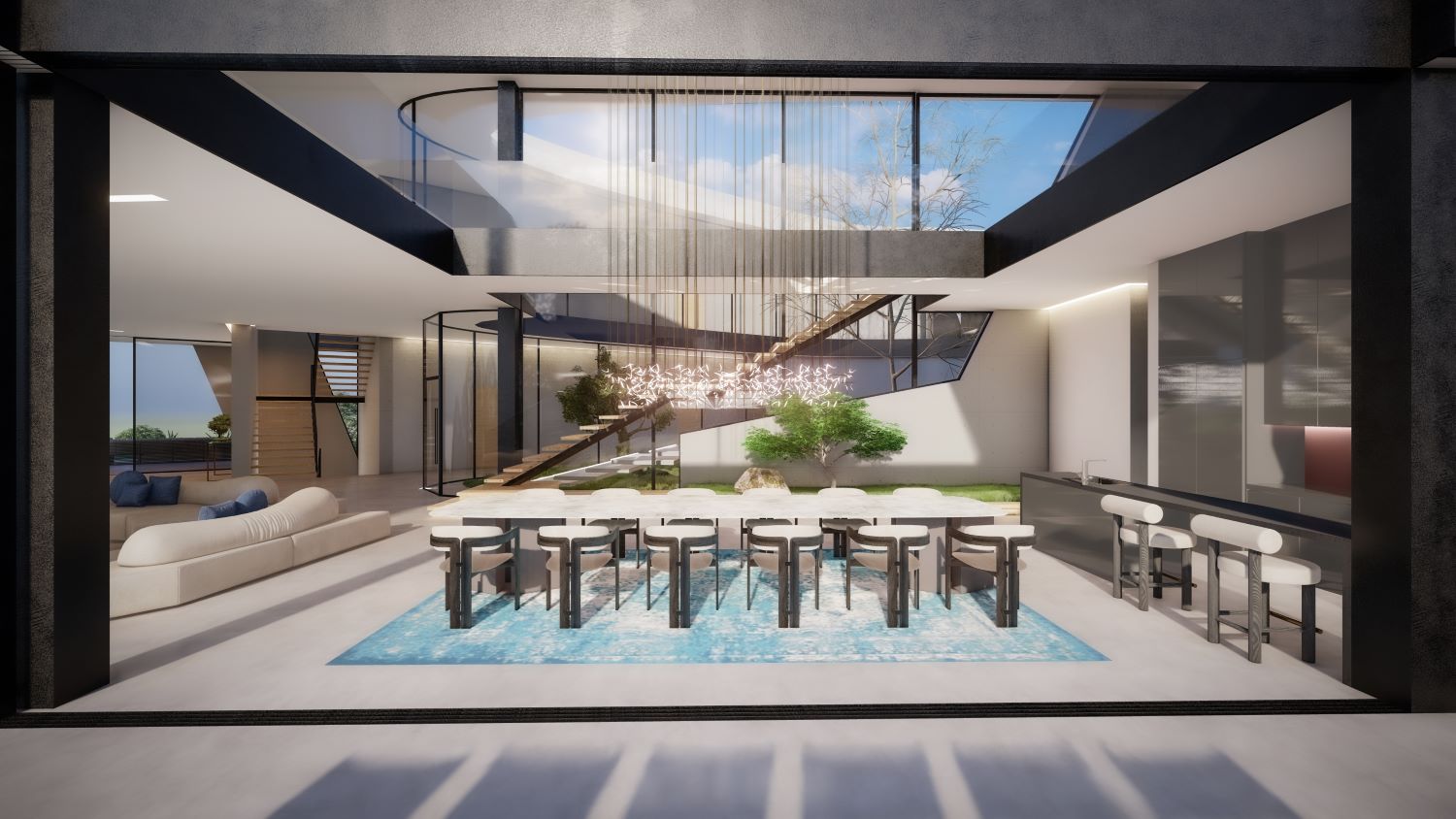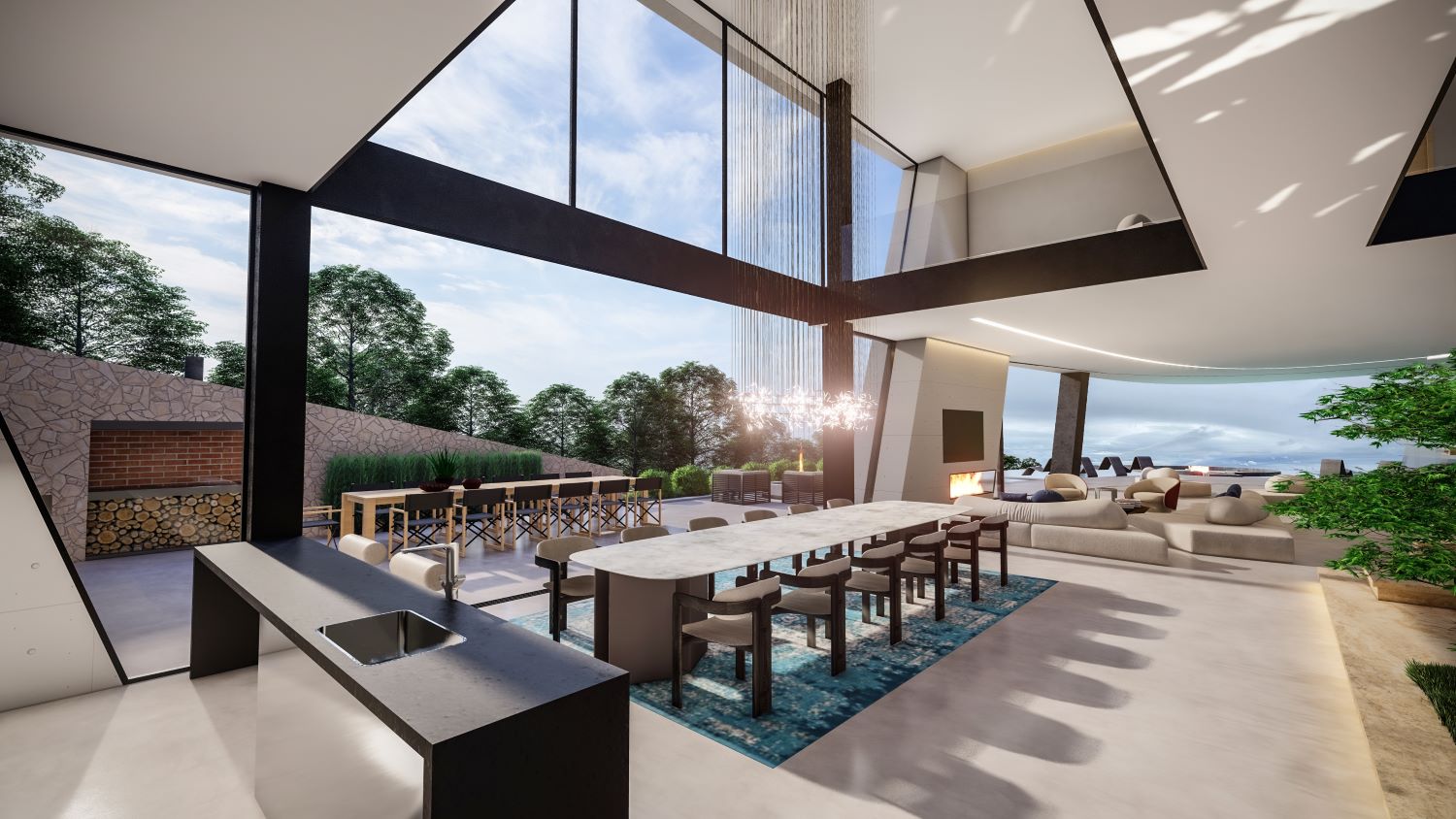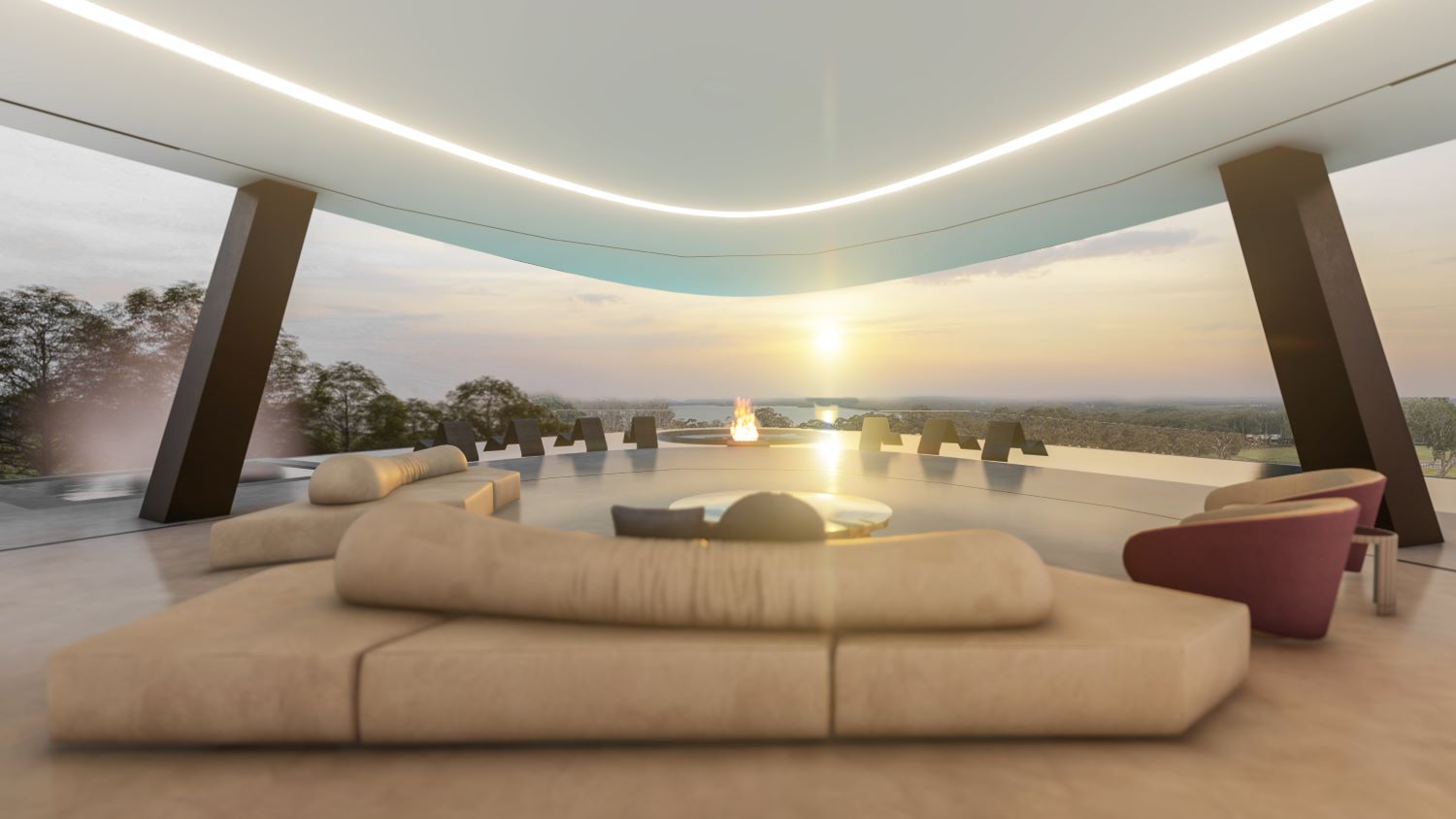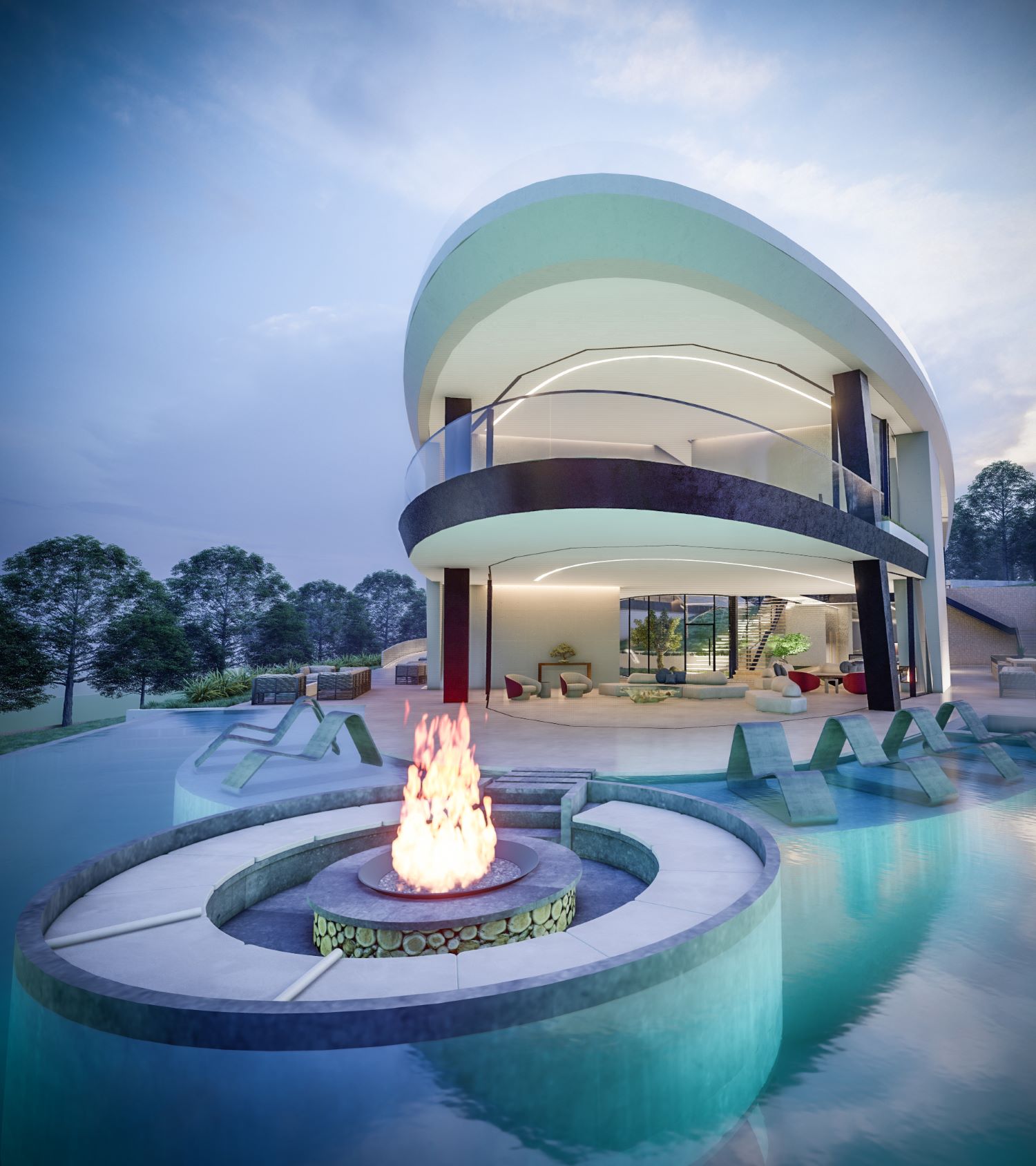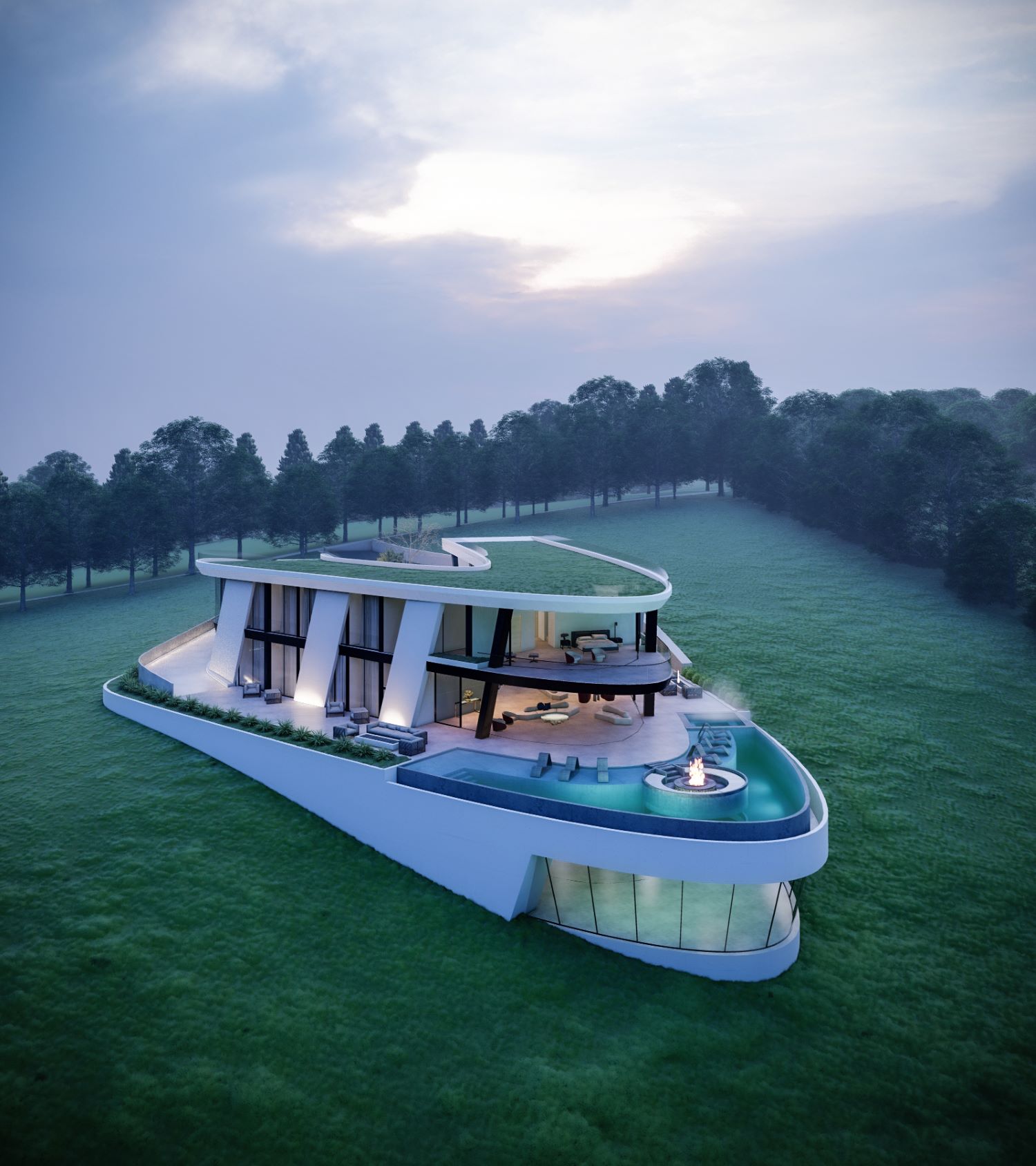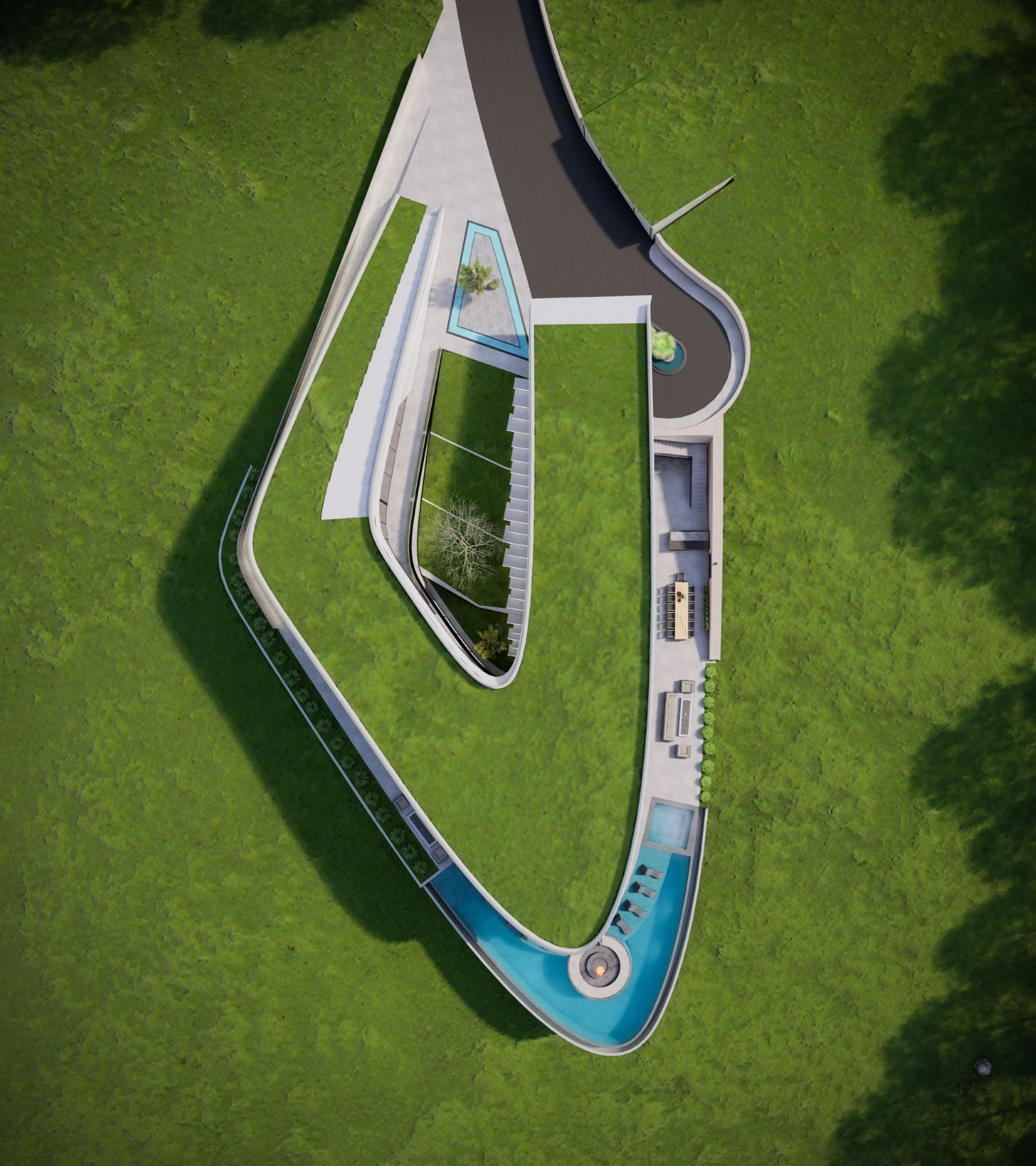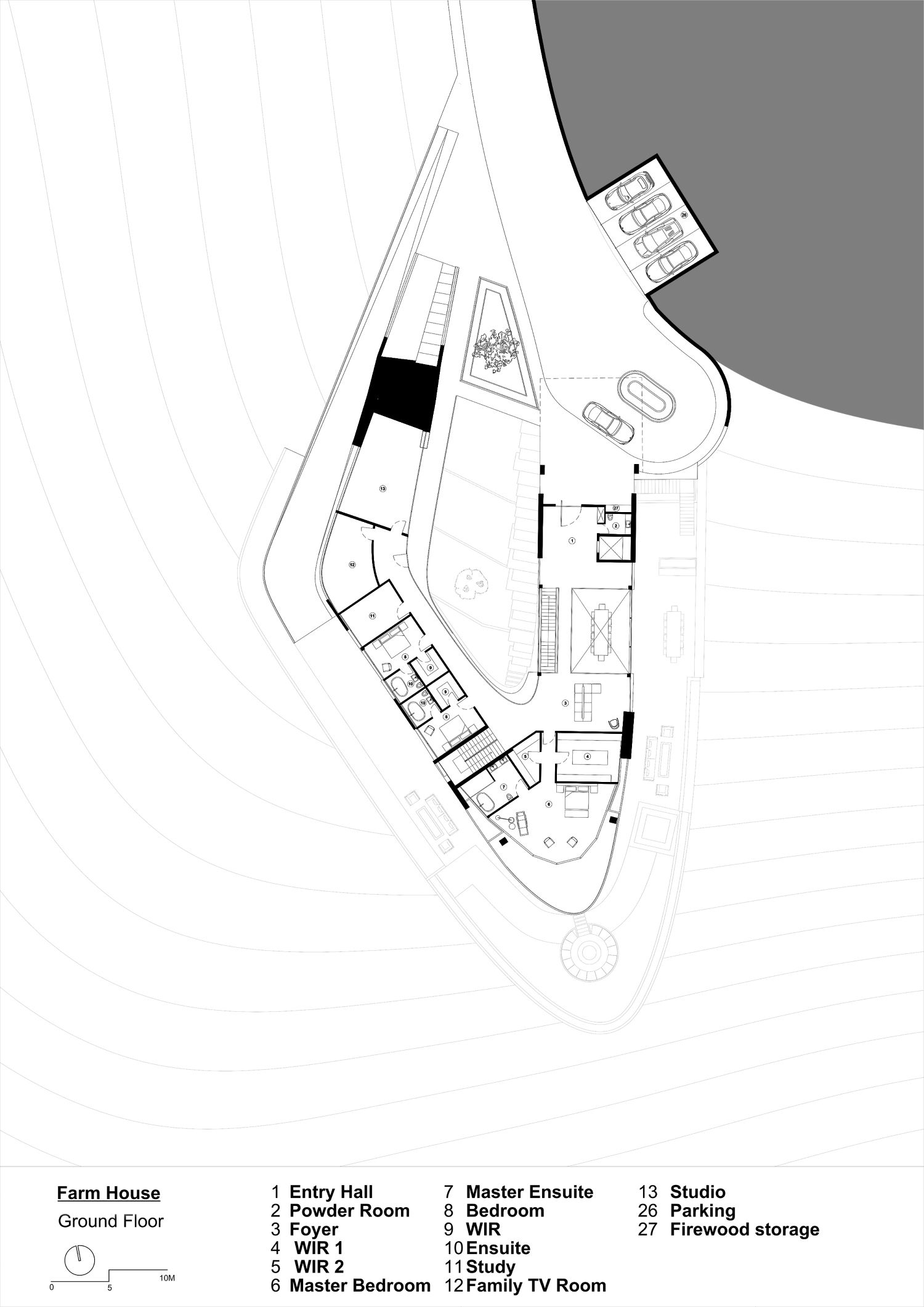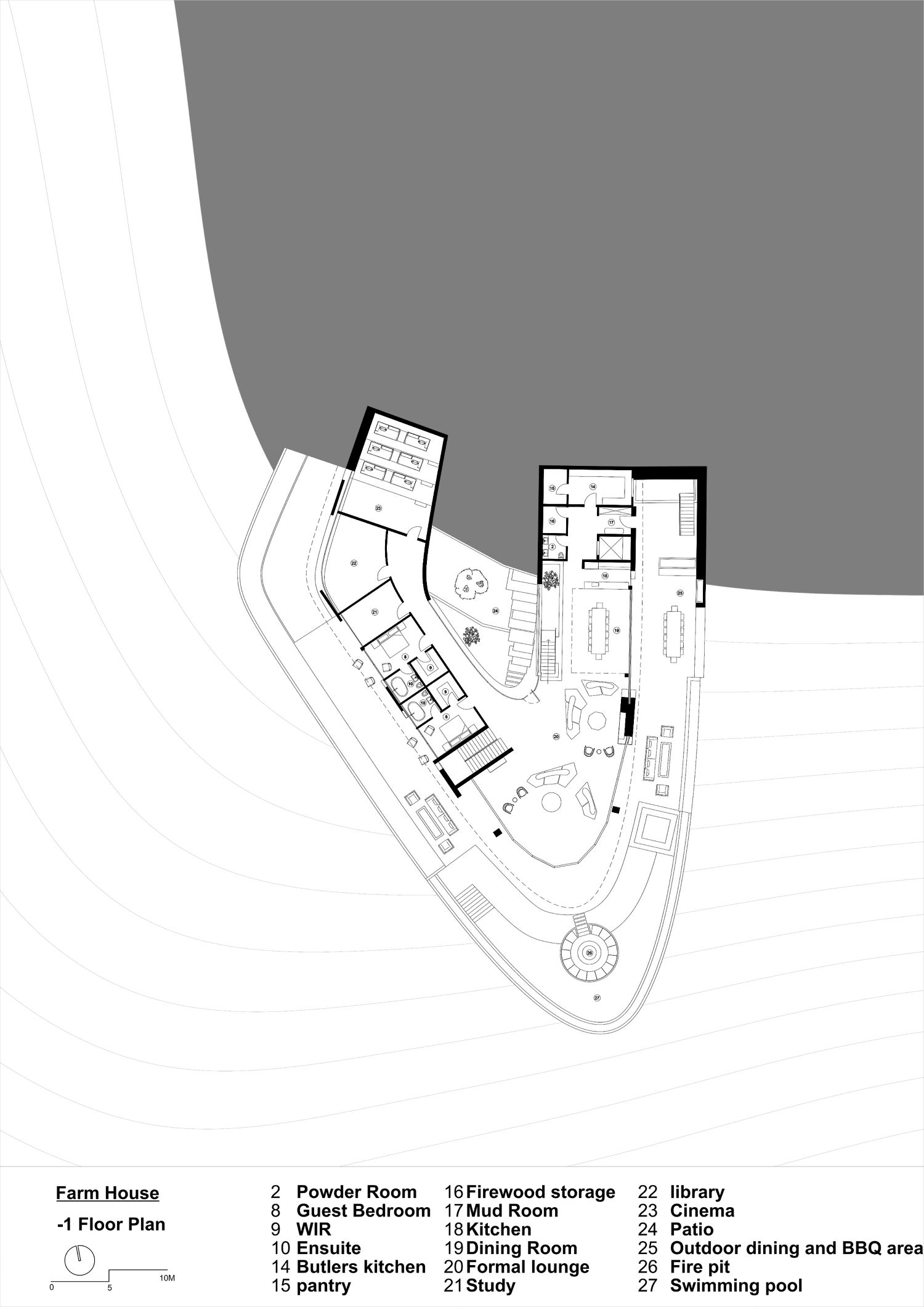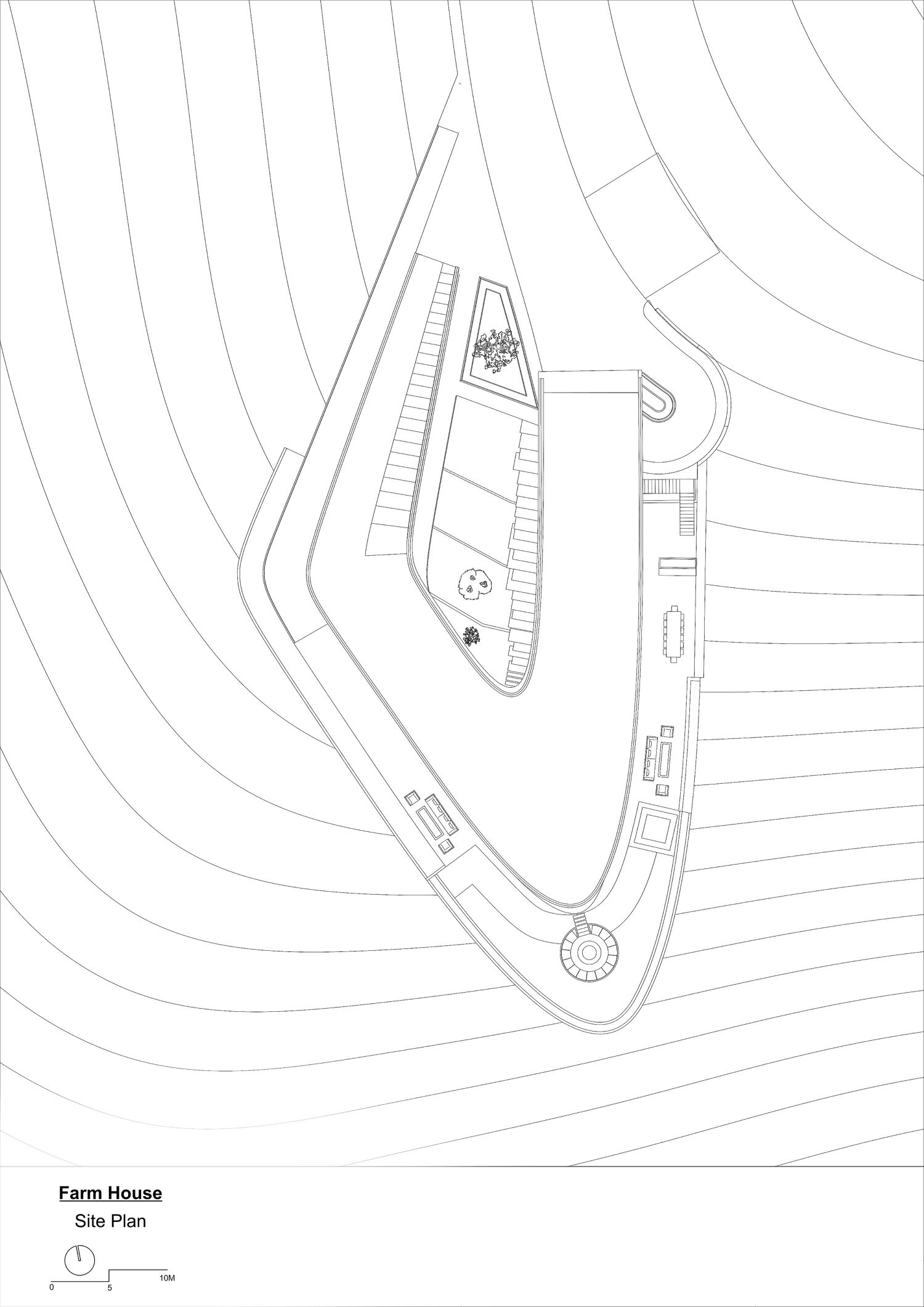 ---