Milad Eshtiyaghi: The main concern of designing this project was to have a good view of the forest and overlooking the surrounding area, Which start from the design of high-rise cottages and start with two concrete cores that forming the structure of them on both sides.
We needed an elevator for vertical access to these huts, but this time we thought a little differently and decided to elevate the house itself instead of attaching the elevator to the house! In such a way that the cottages are like an elevator car and form a vertical access through the elevator structure which is connected to the concrete cores.
Which thus creates advantages for the project: no need for stairs and elevators, the ability to adjust the height of the house from the ground and the surrounding view, providing high security for residents because when the cabin is at a high height no one except the residents of the house is able to access to the inside of the house. Wooden window louvers that act as canopy can be opened and closed mechanically.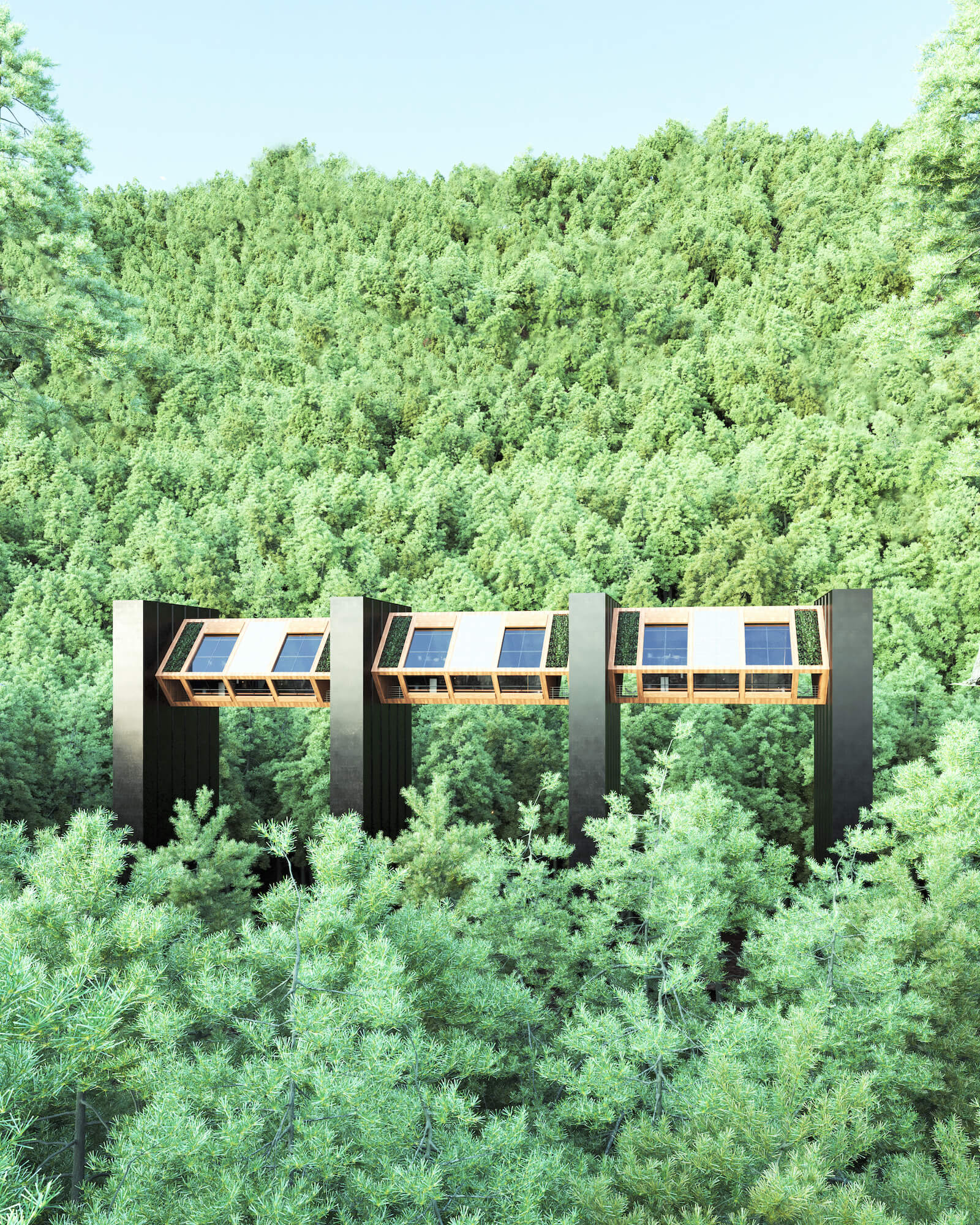 image © Milad Eshtiyaghi
The canopies of the southern front are designed horizontally due to the angle of sunlight at noon, and the canopies of the northern front are designed vertically due to the sunshine at sunrise and sunset in summer. To power the cottage on the south front, we placed photovoltaic cells in the center to minimize shading of the lateral concrete cores.
This project can be expanded and can be in the form of a town as well.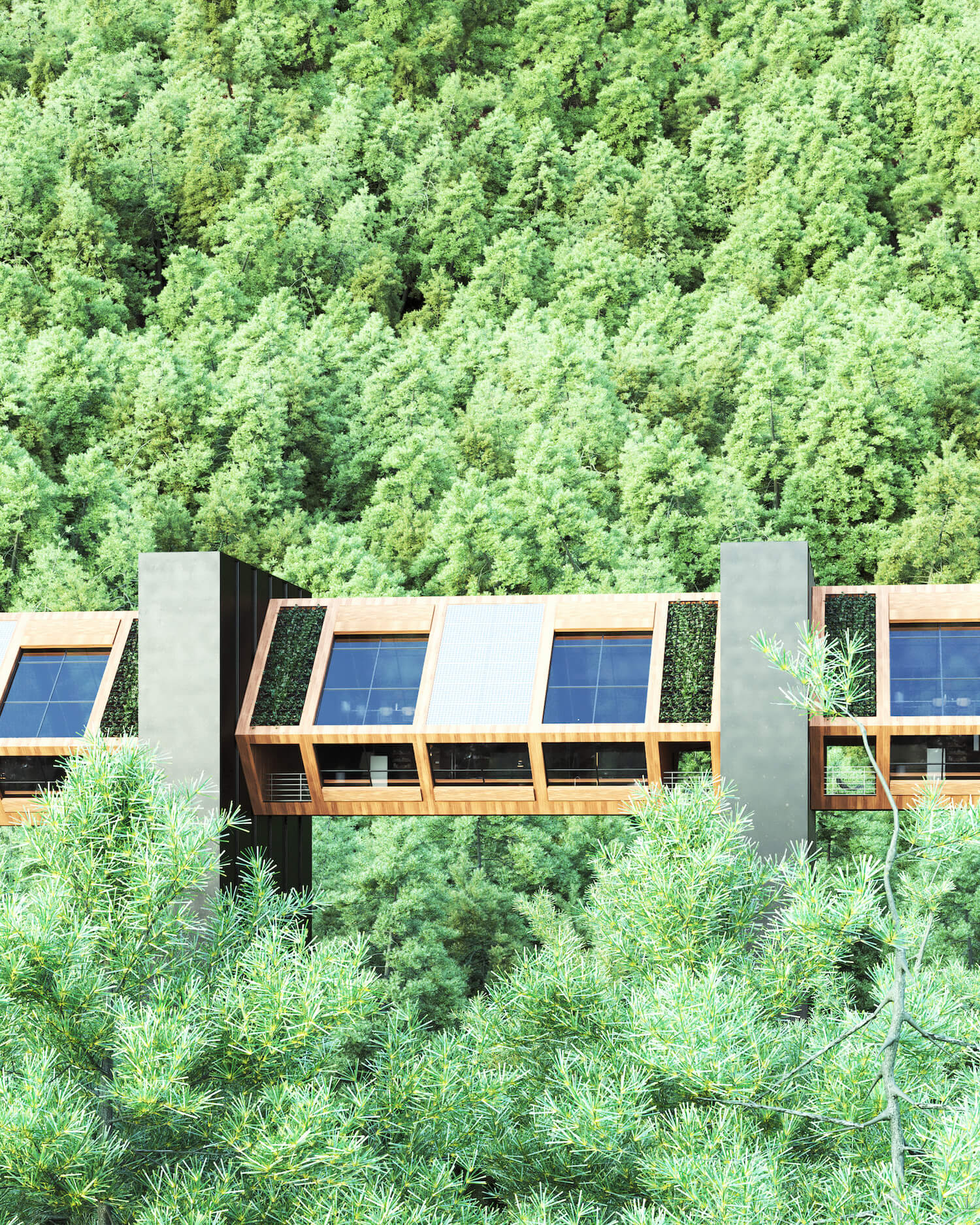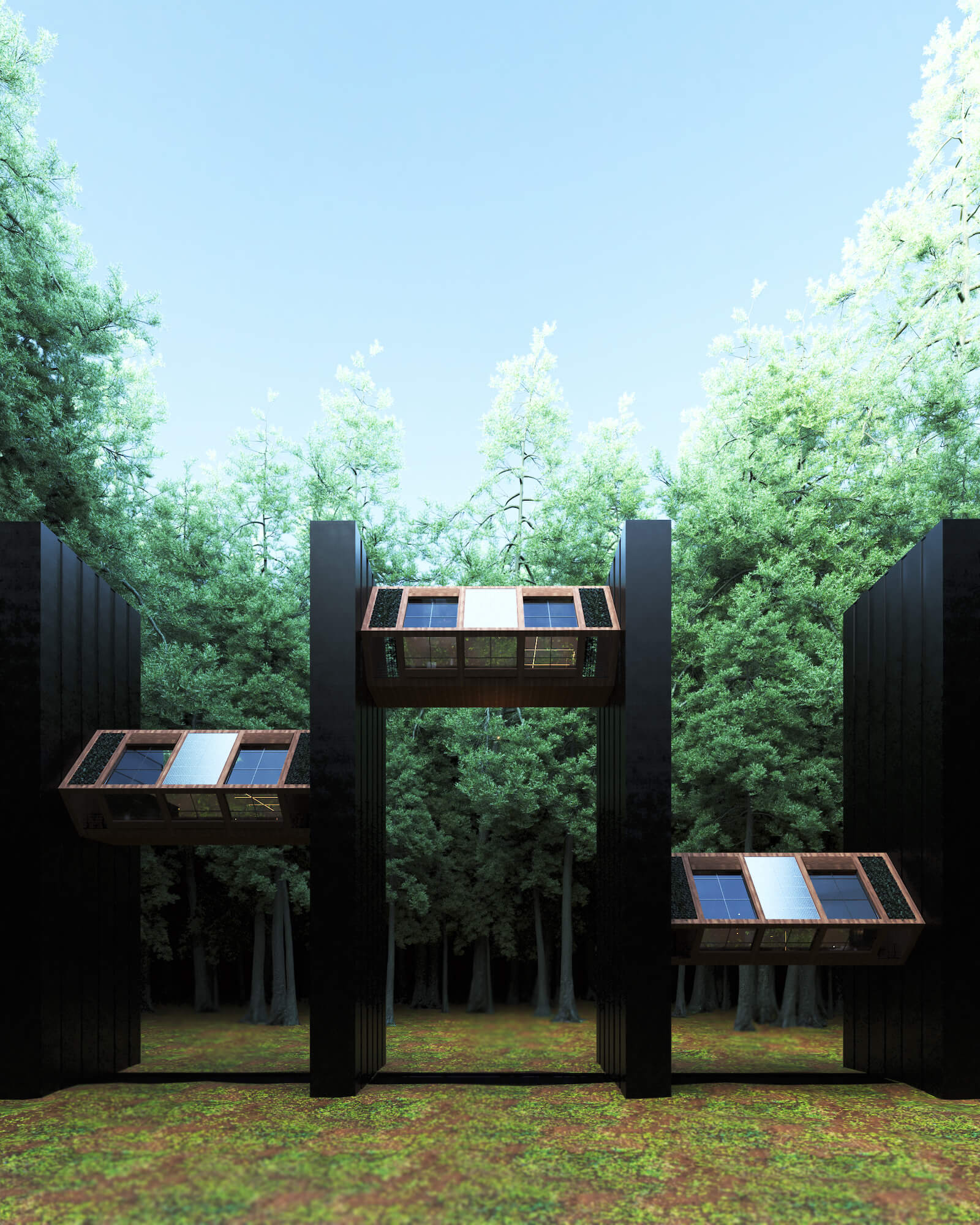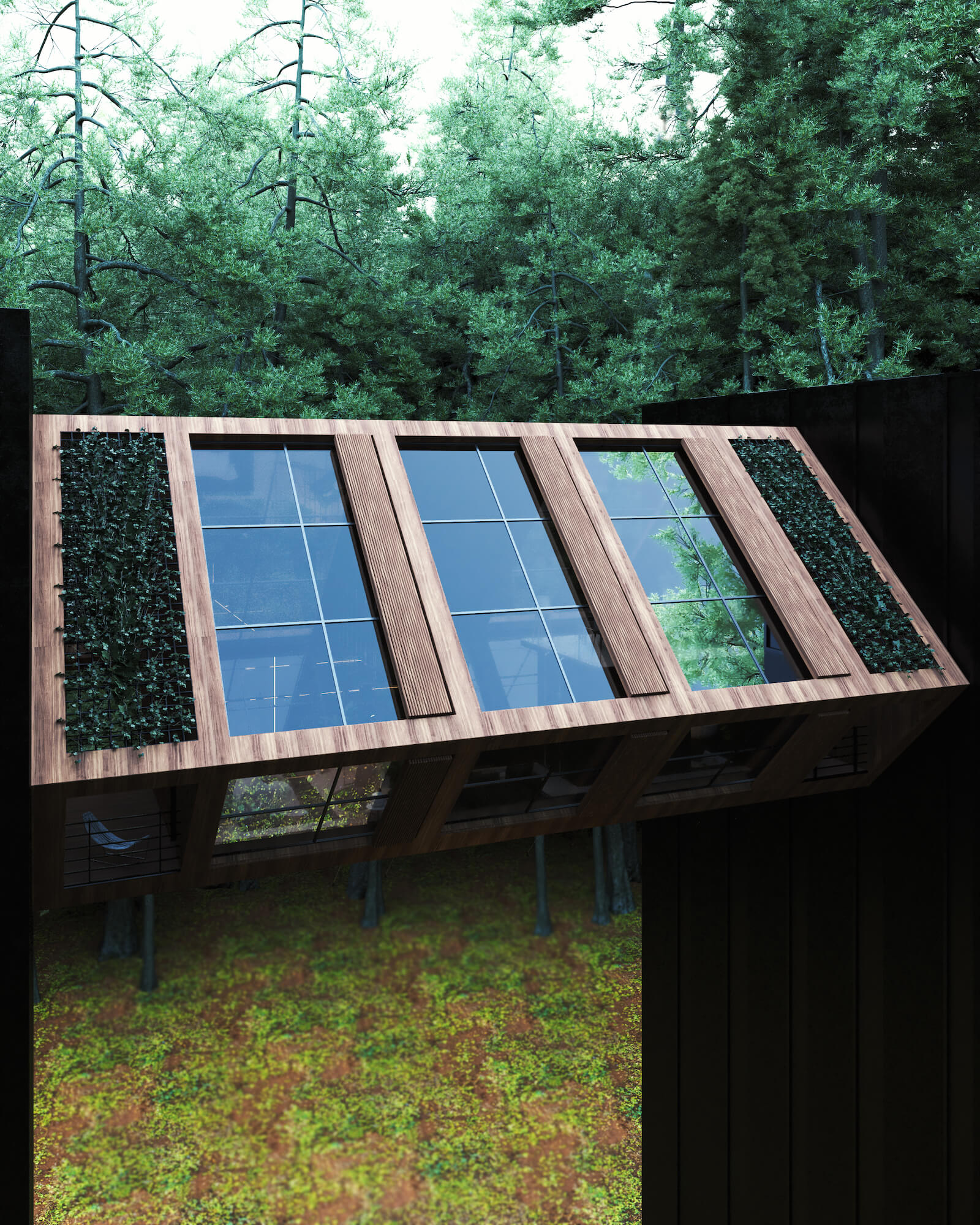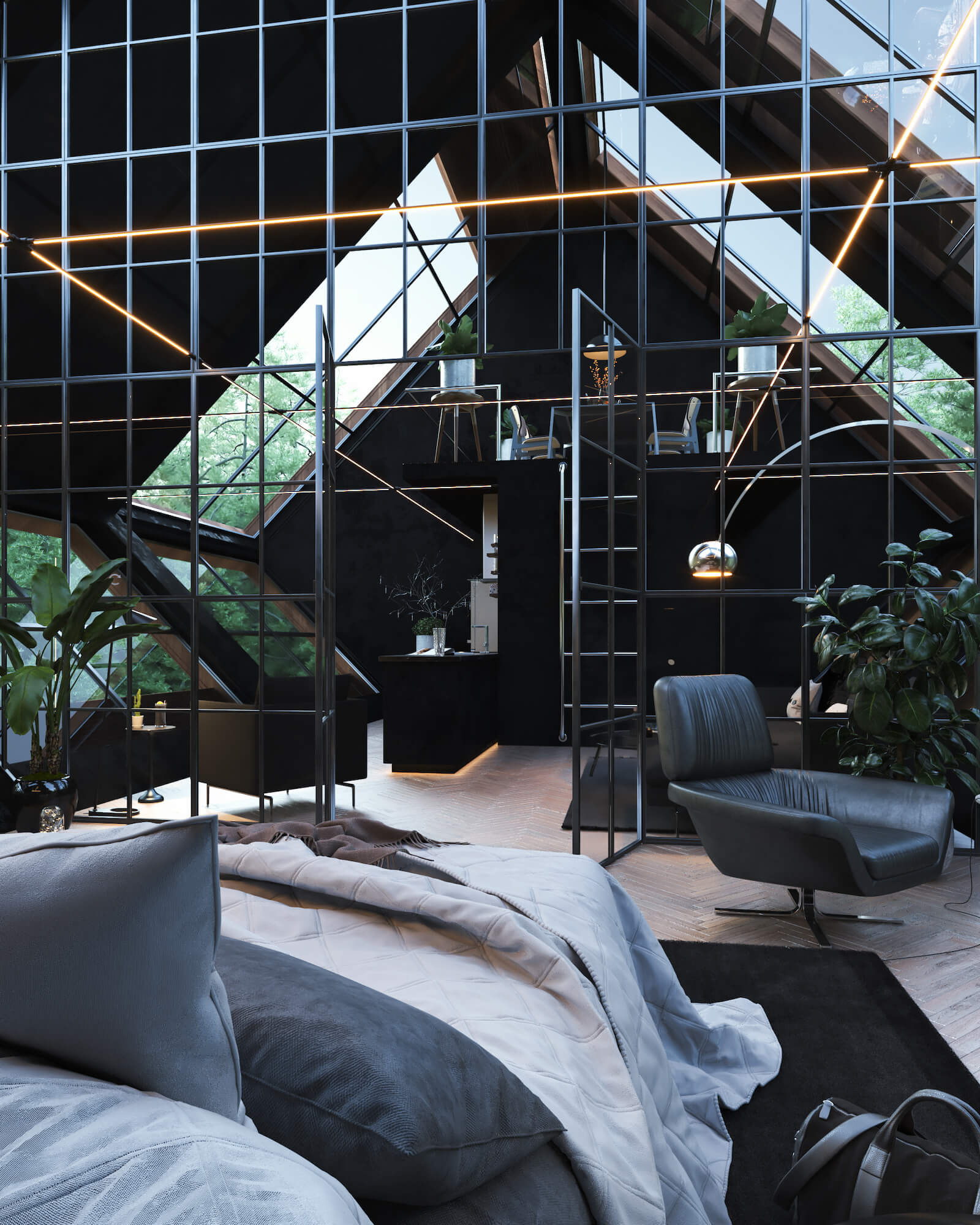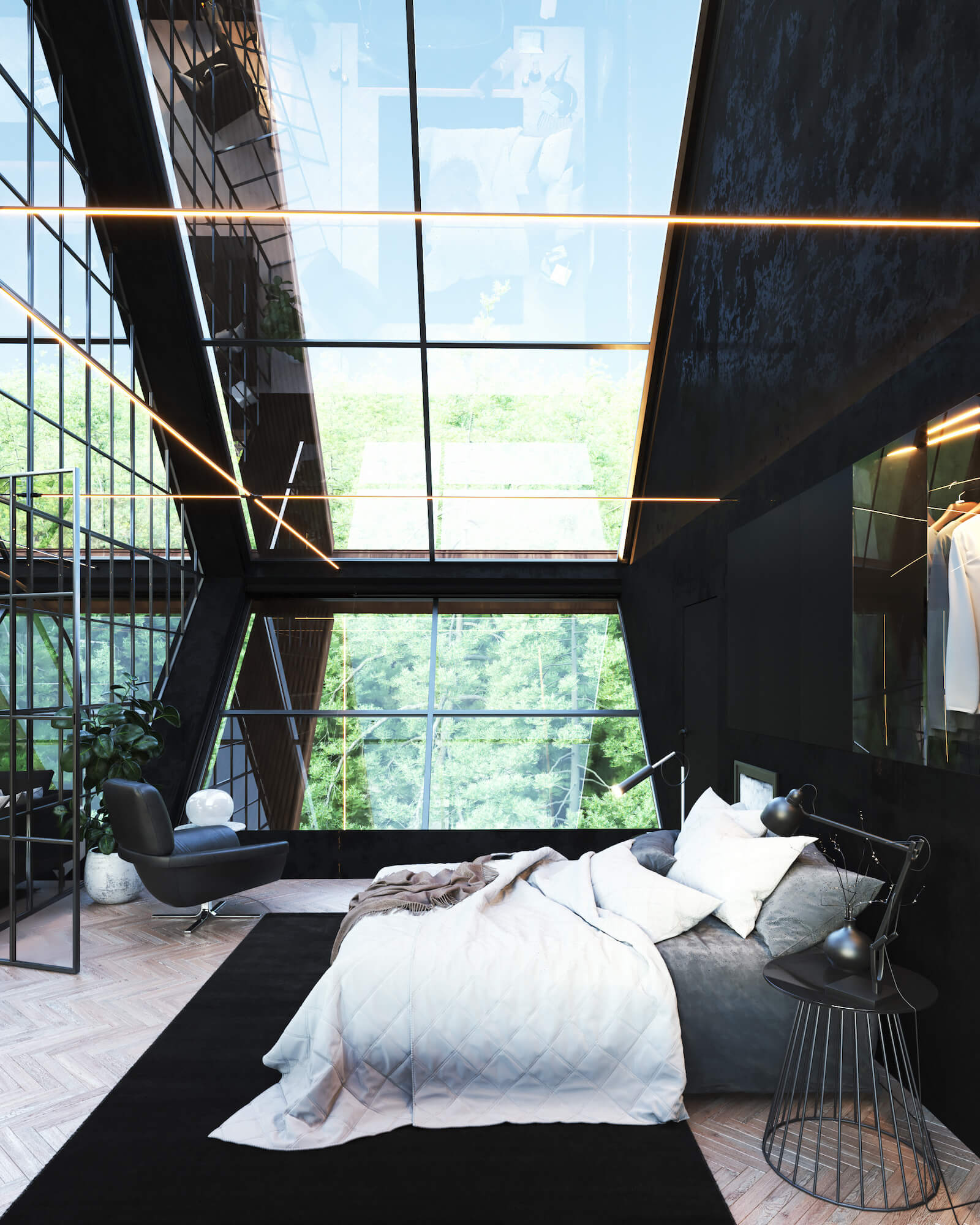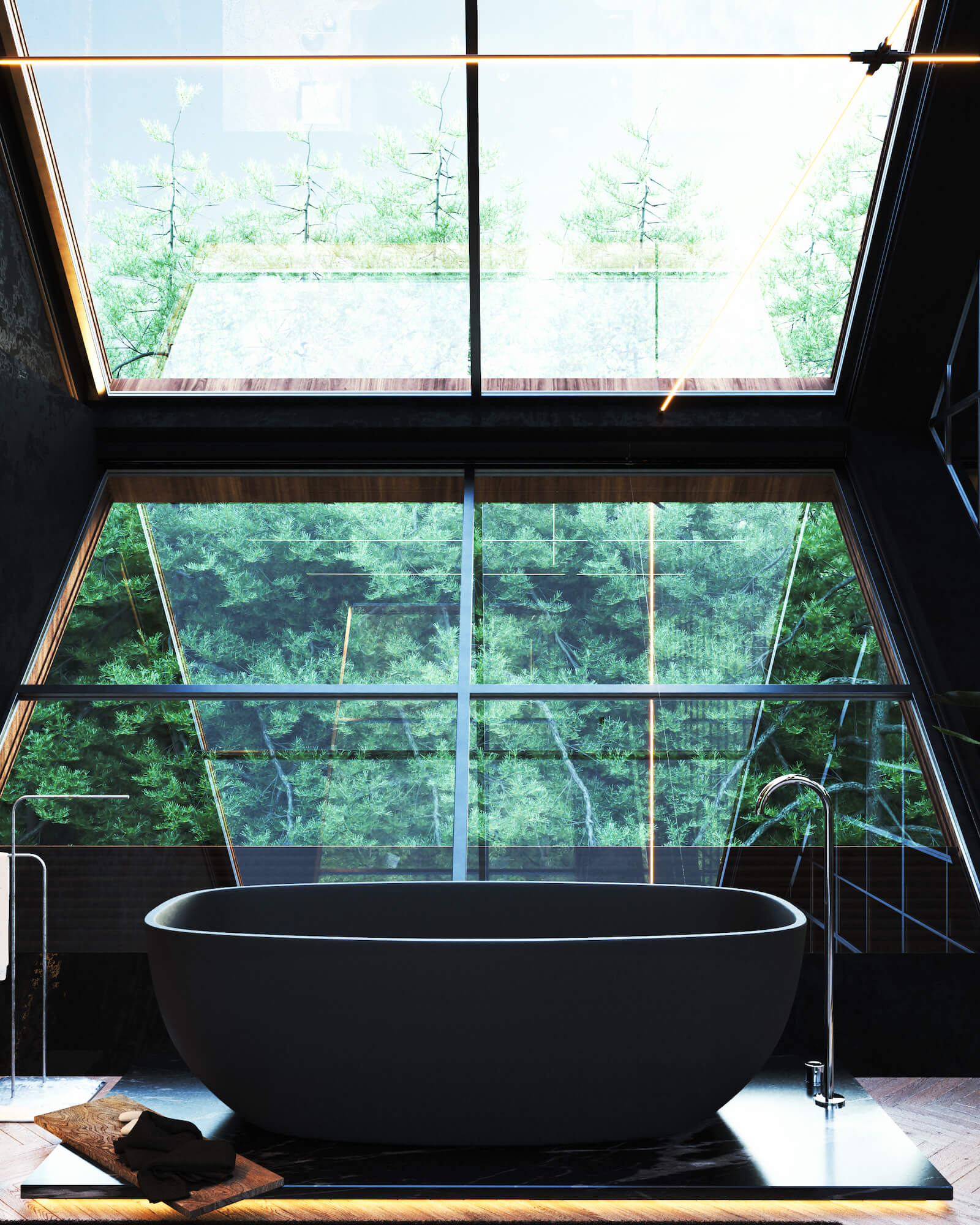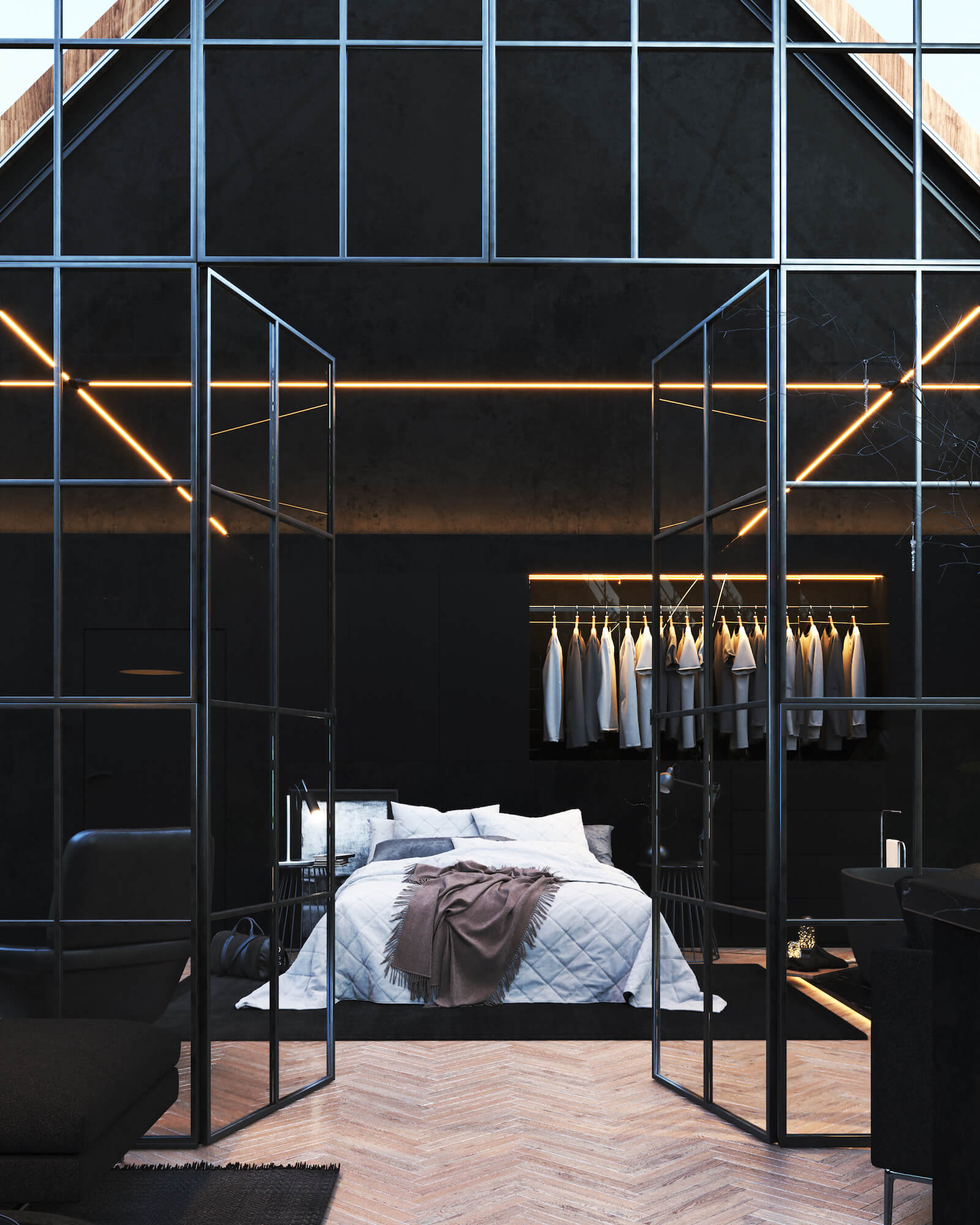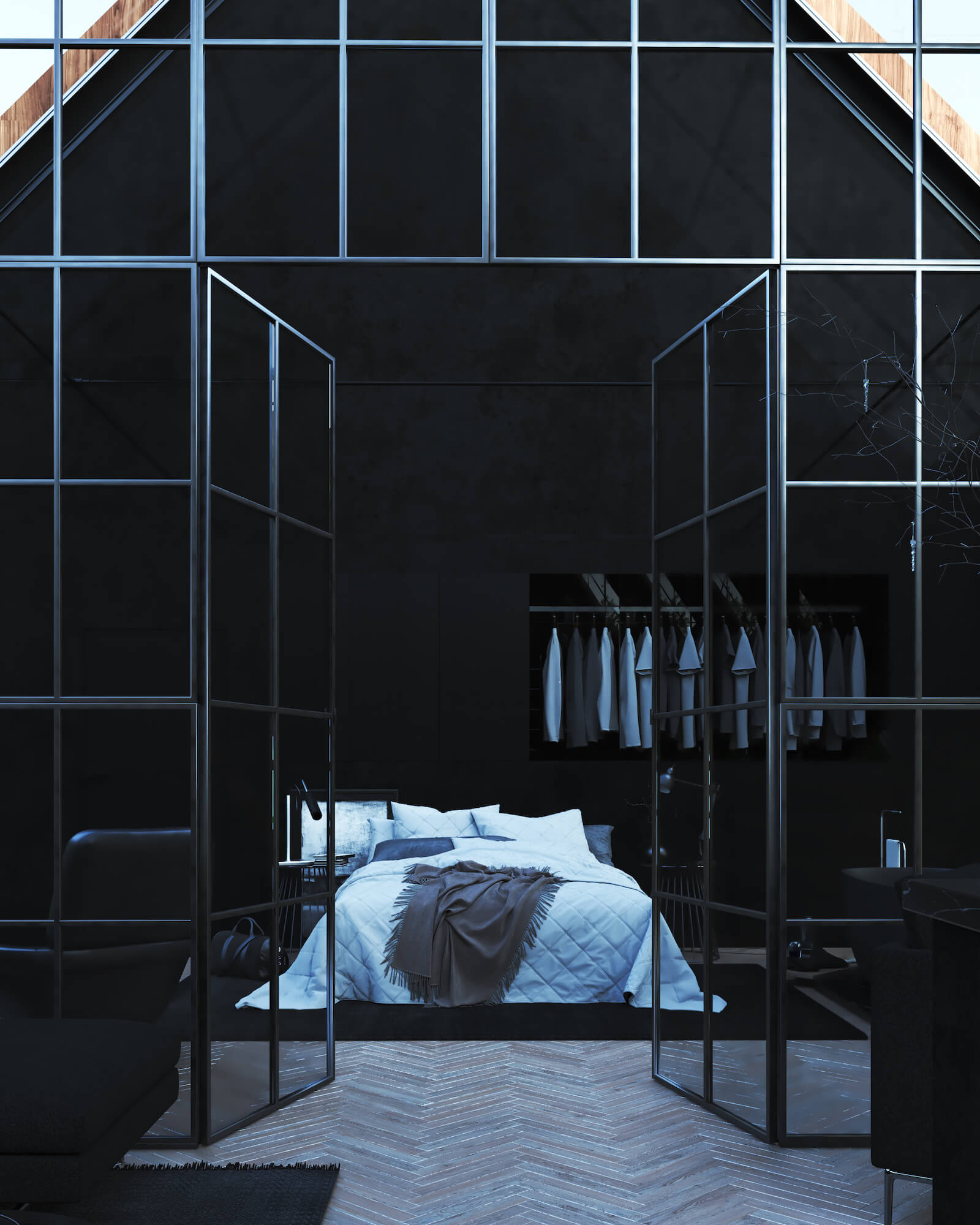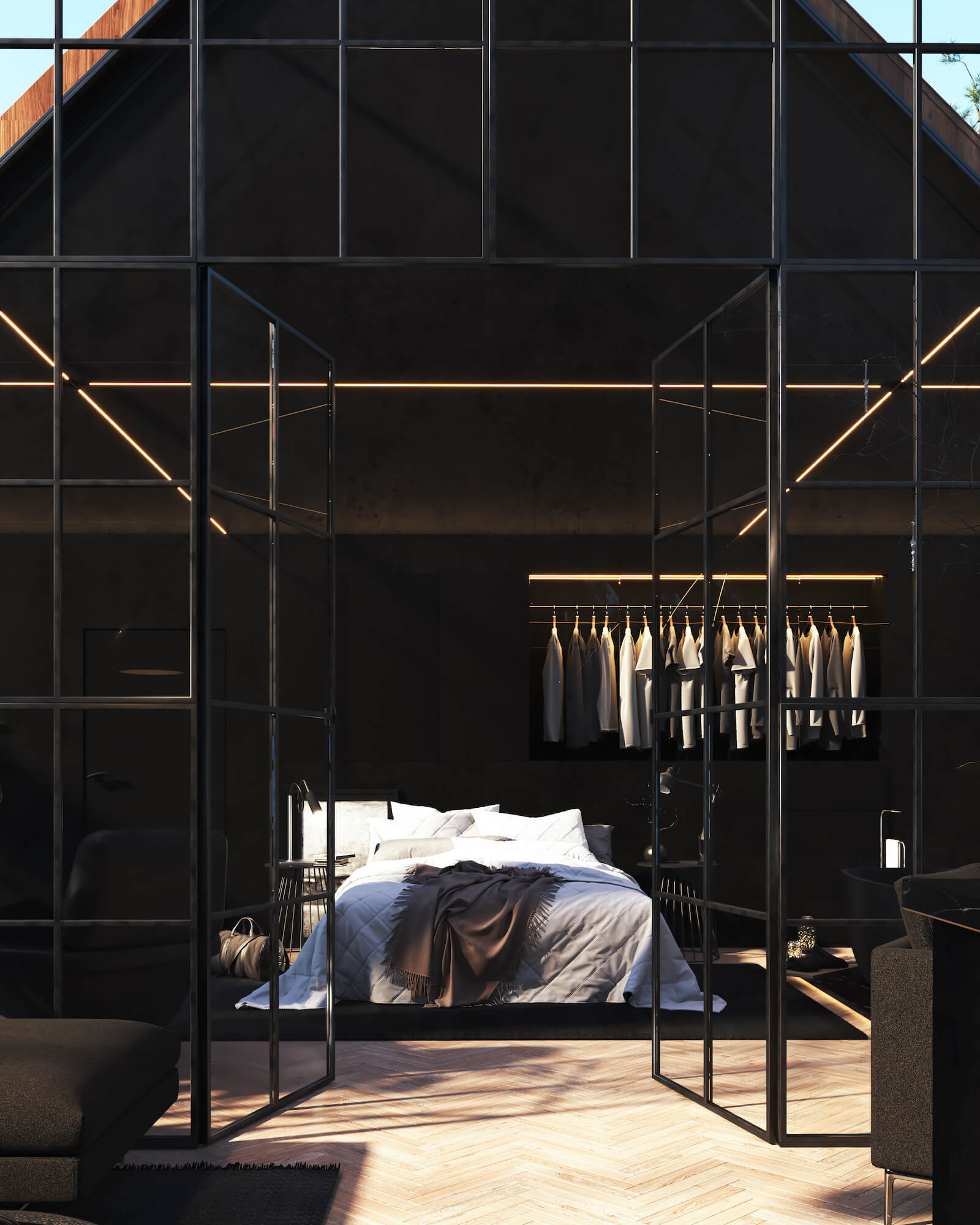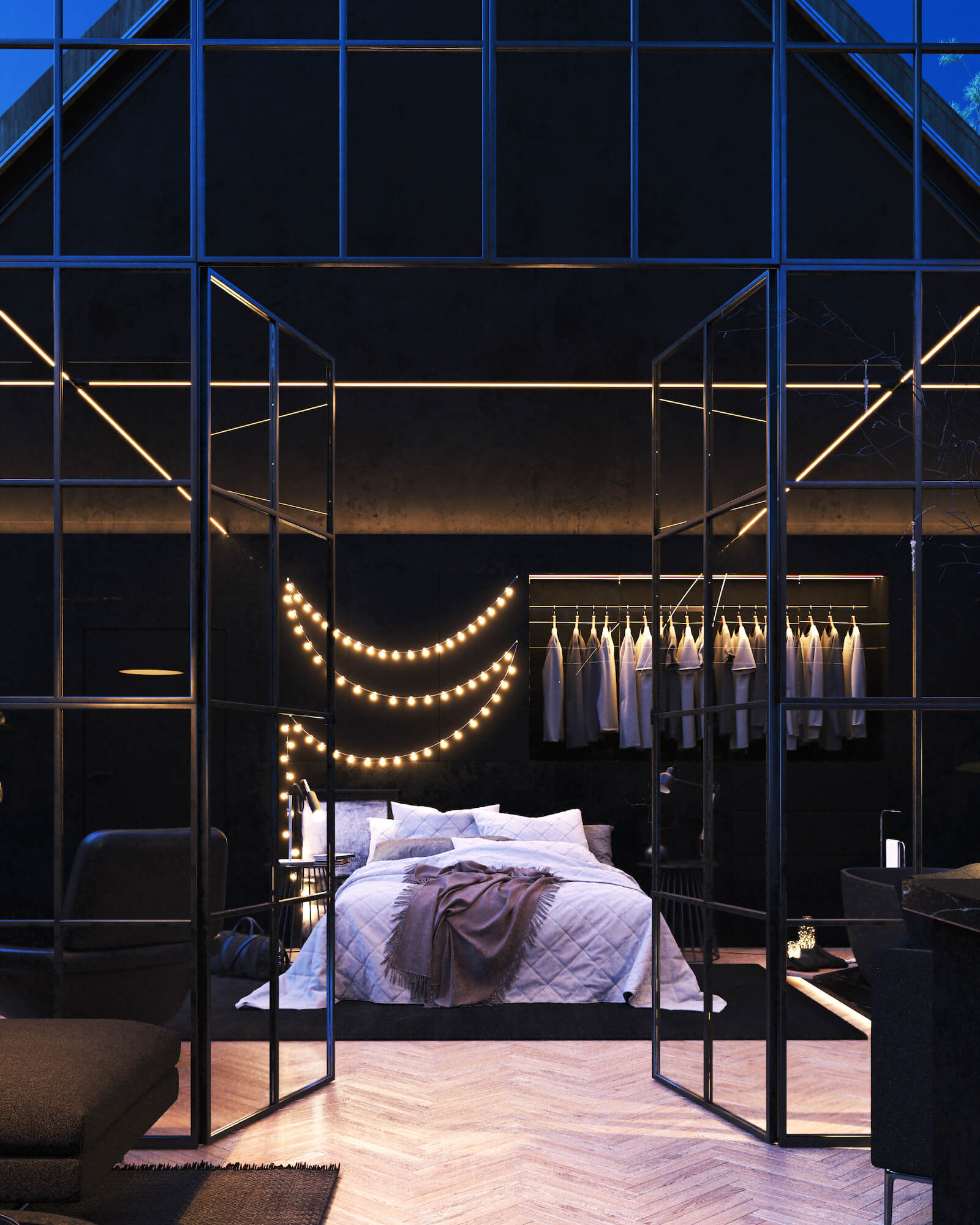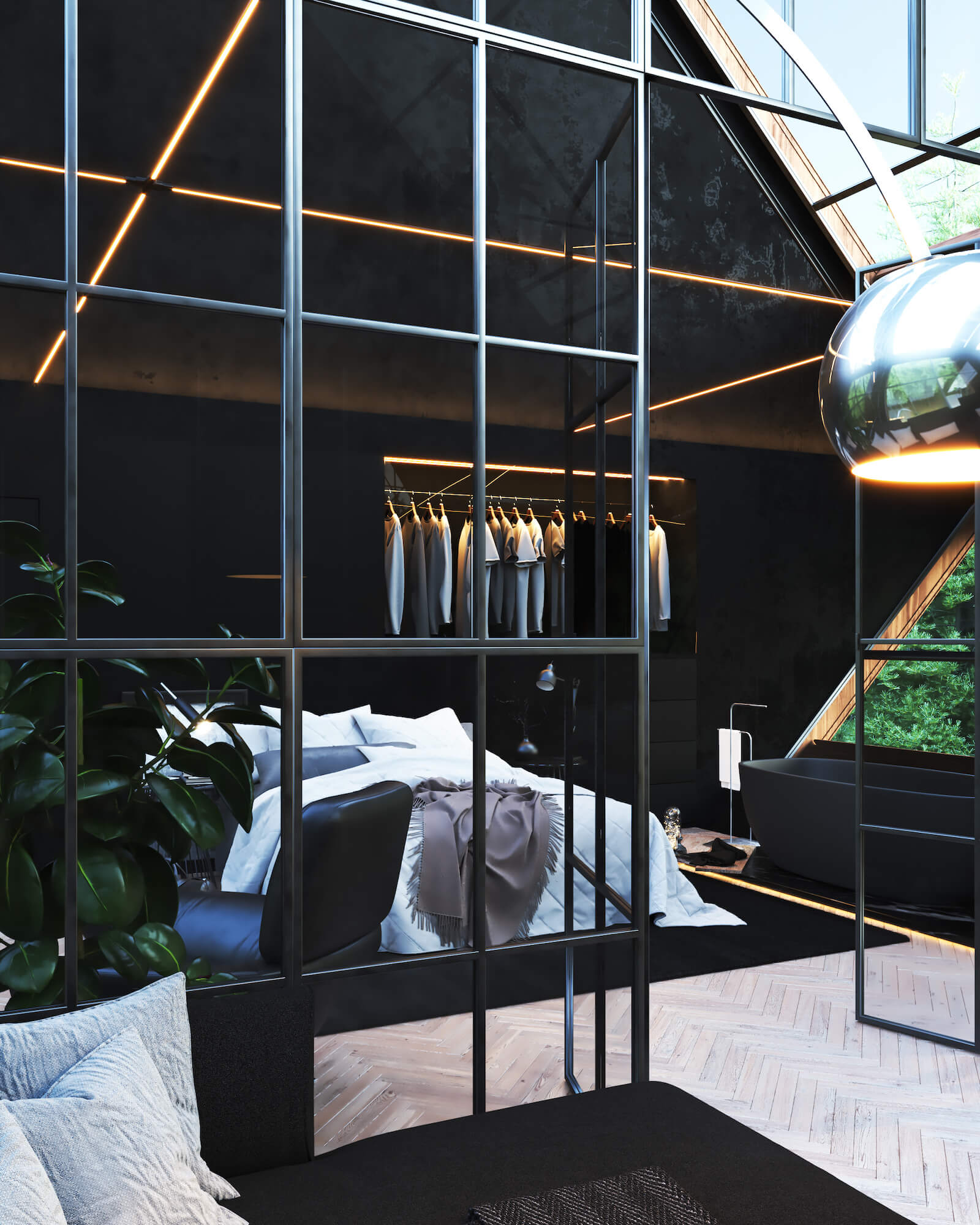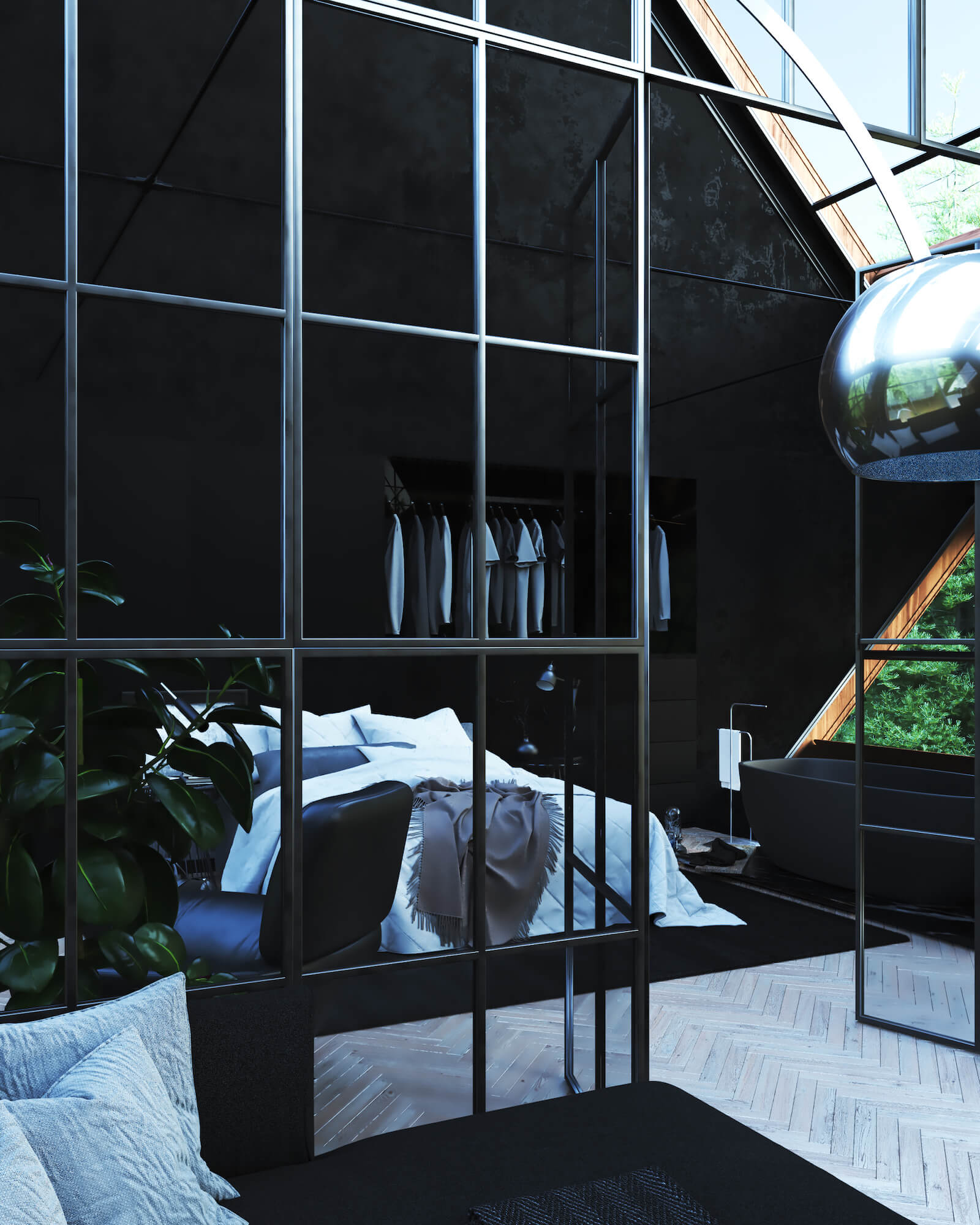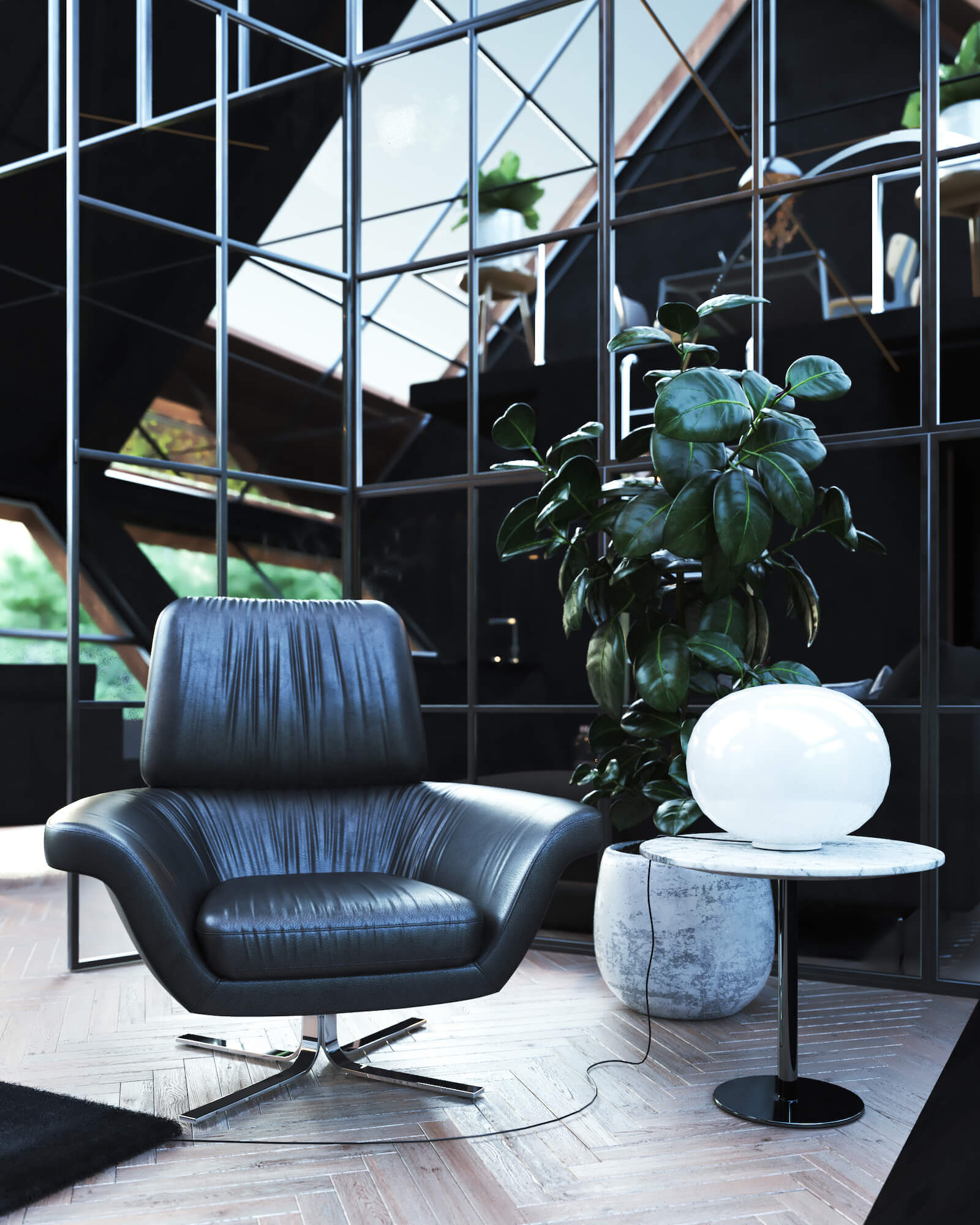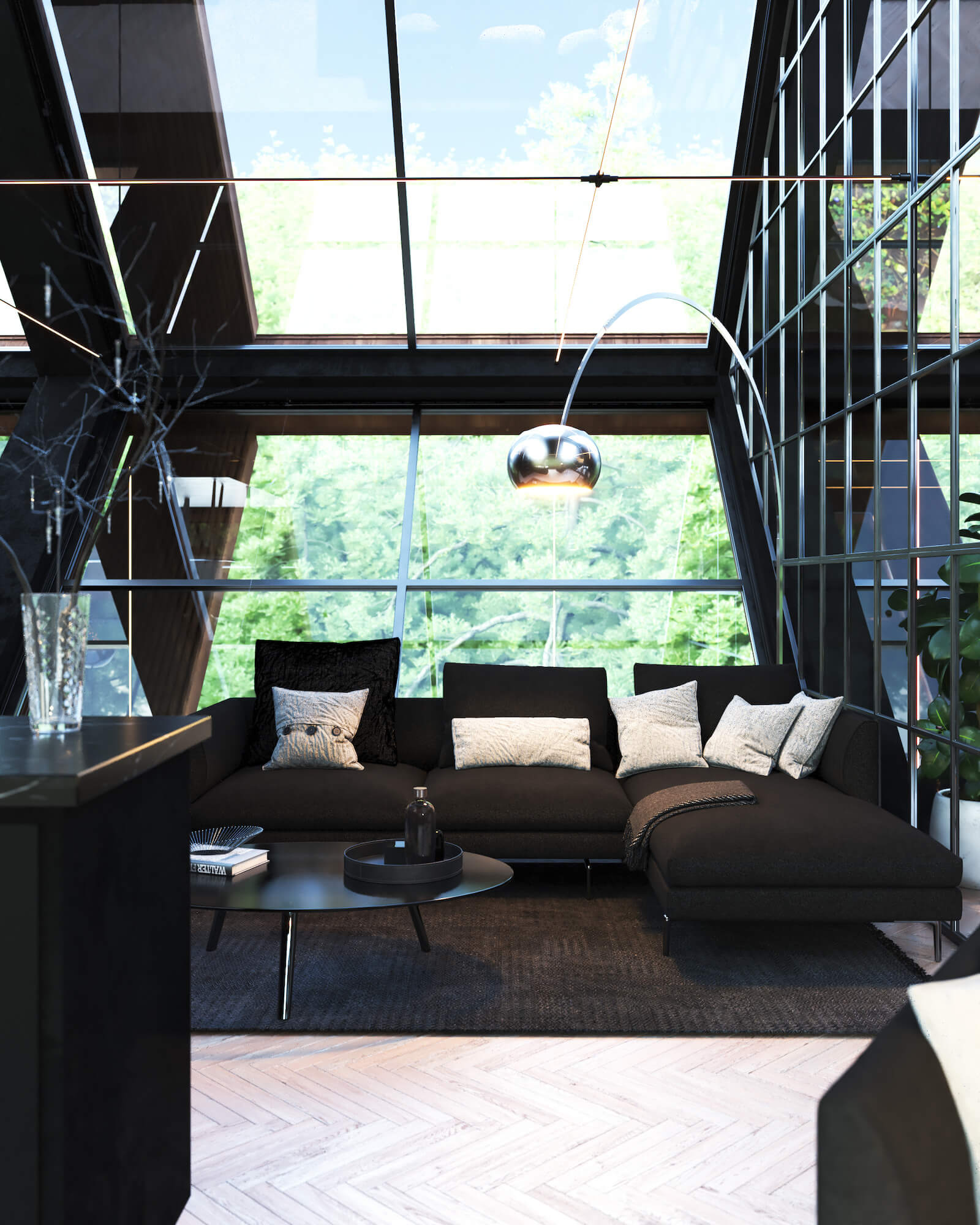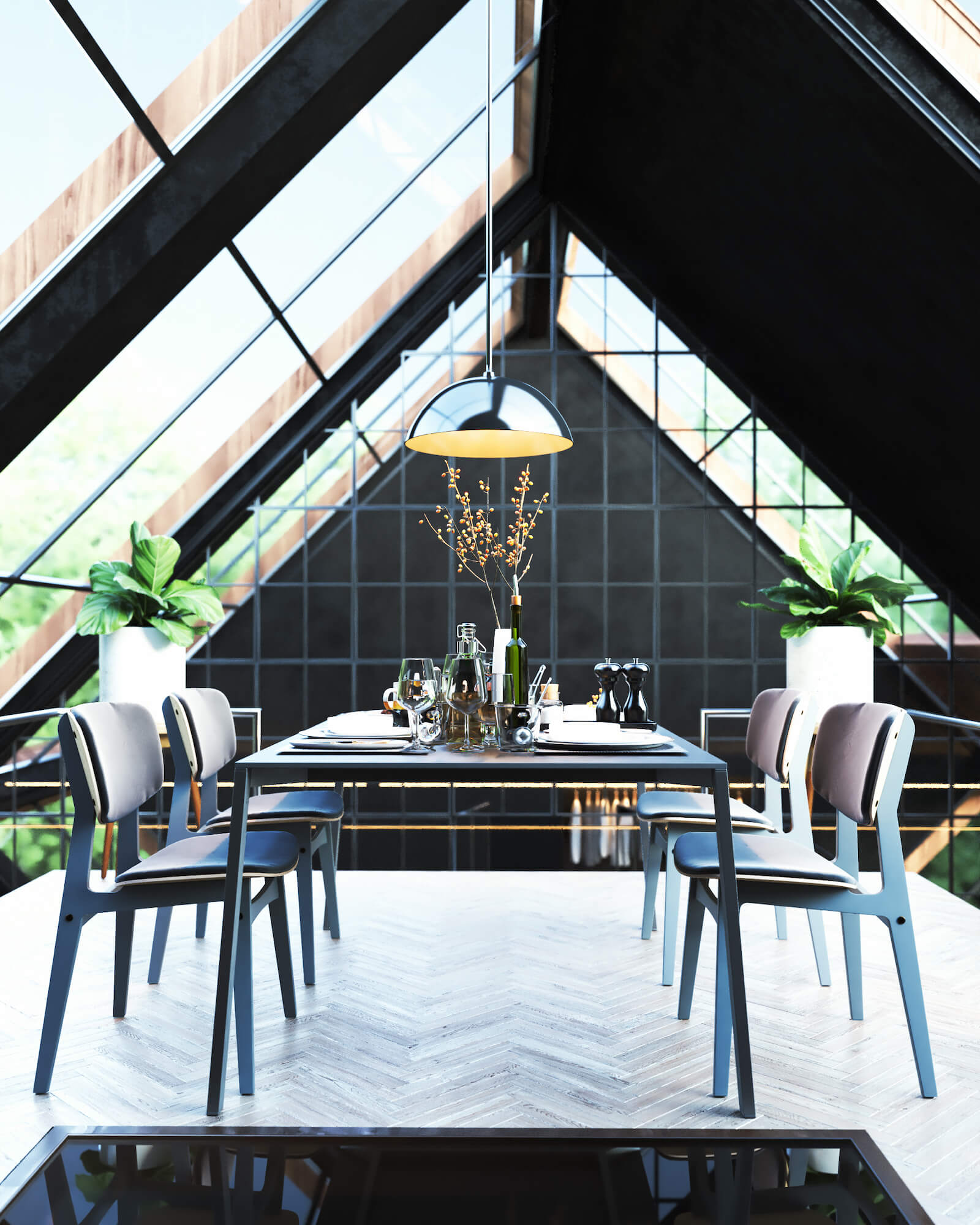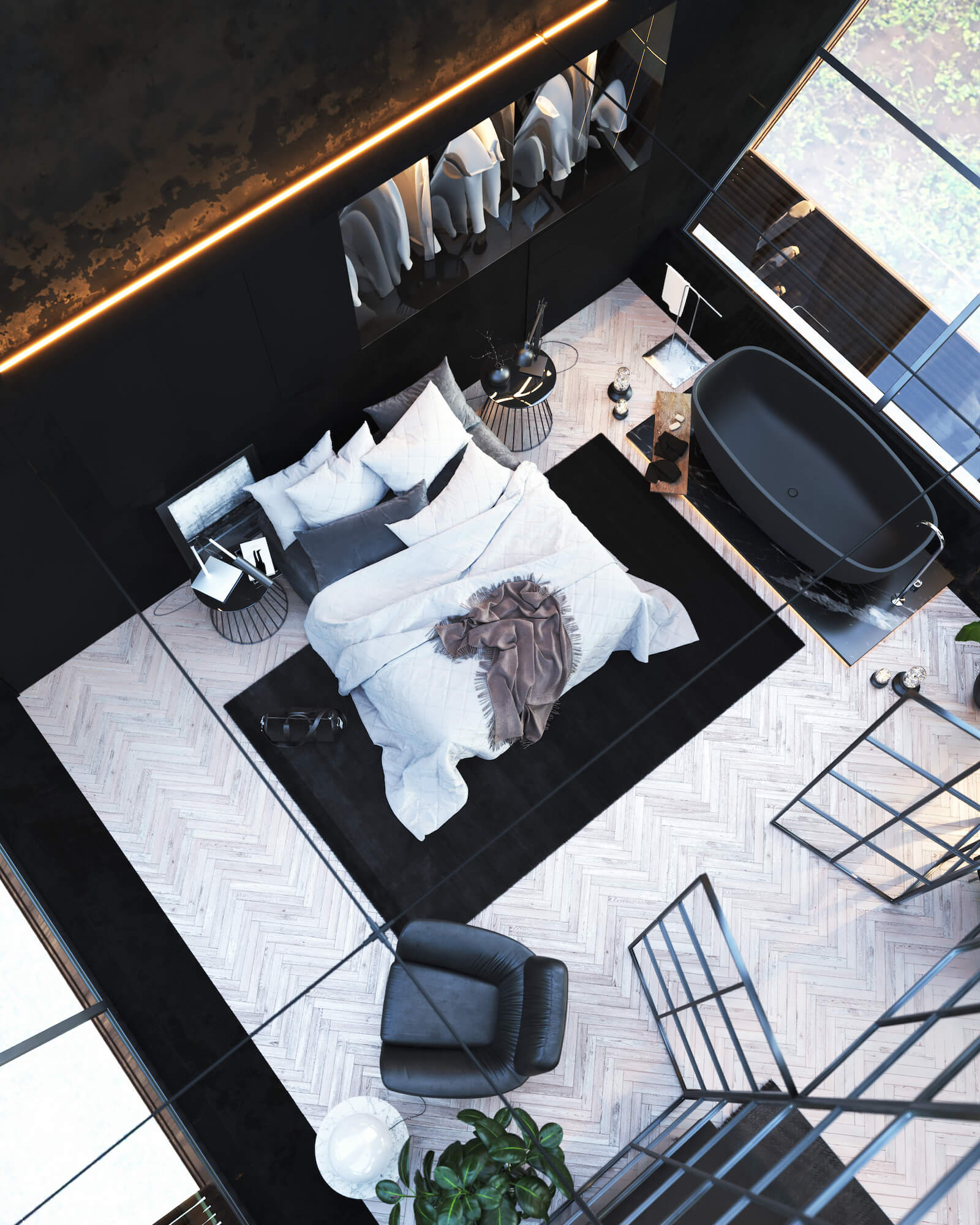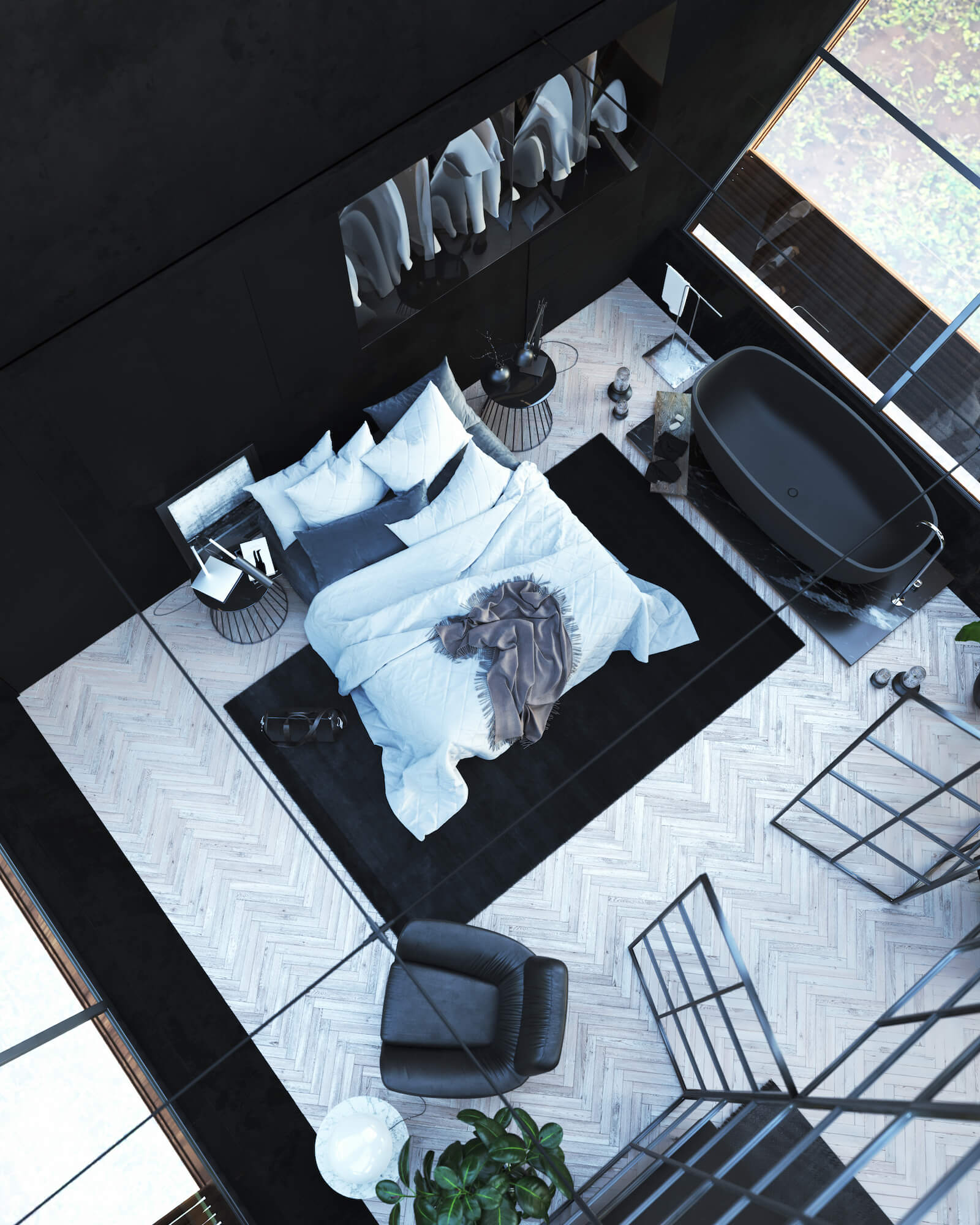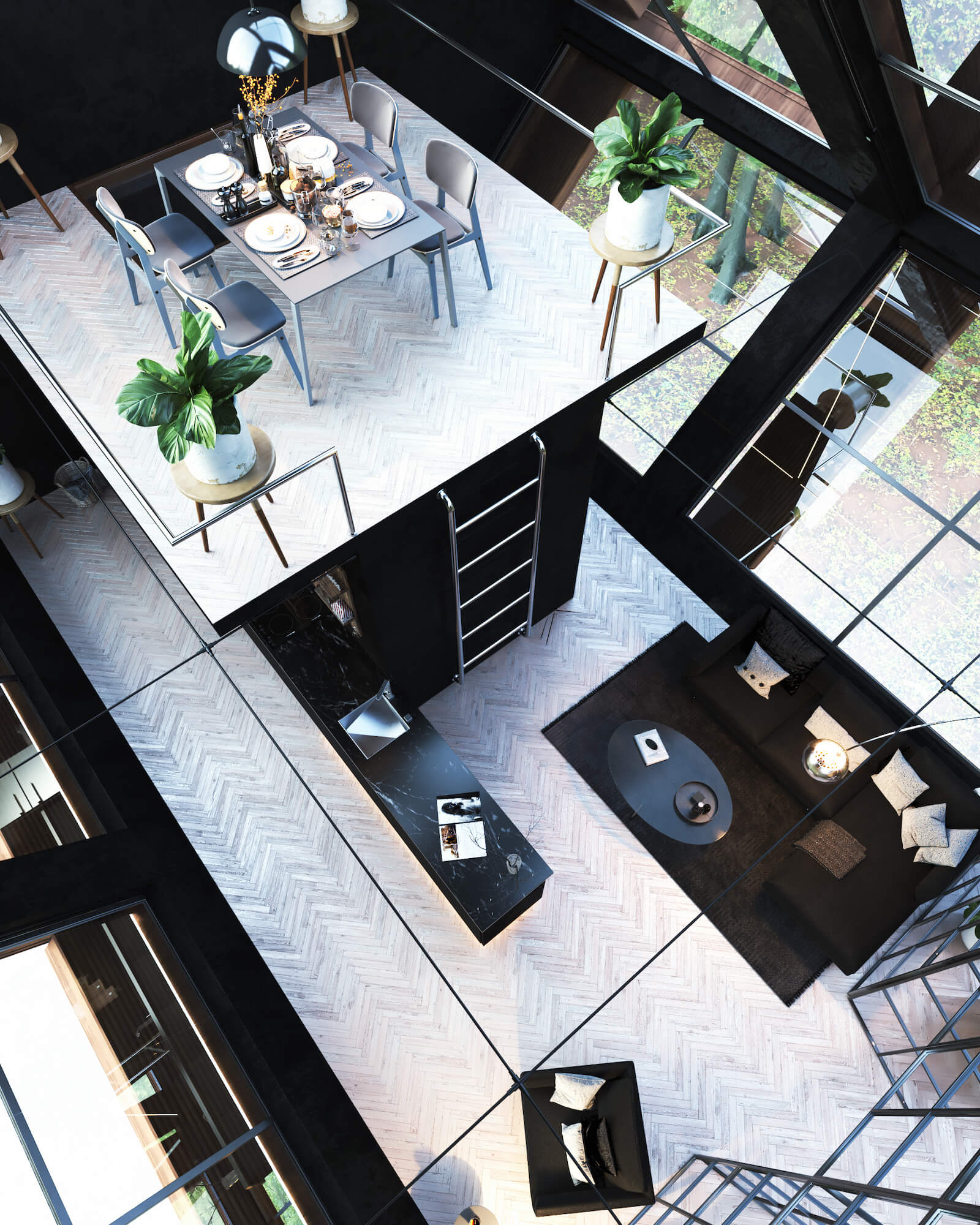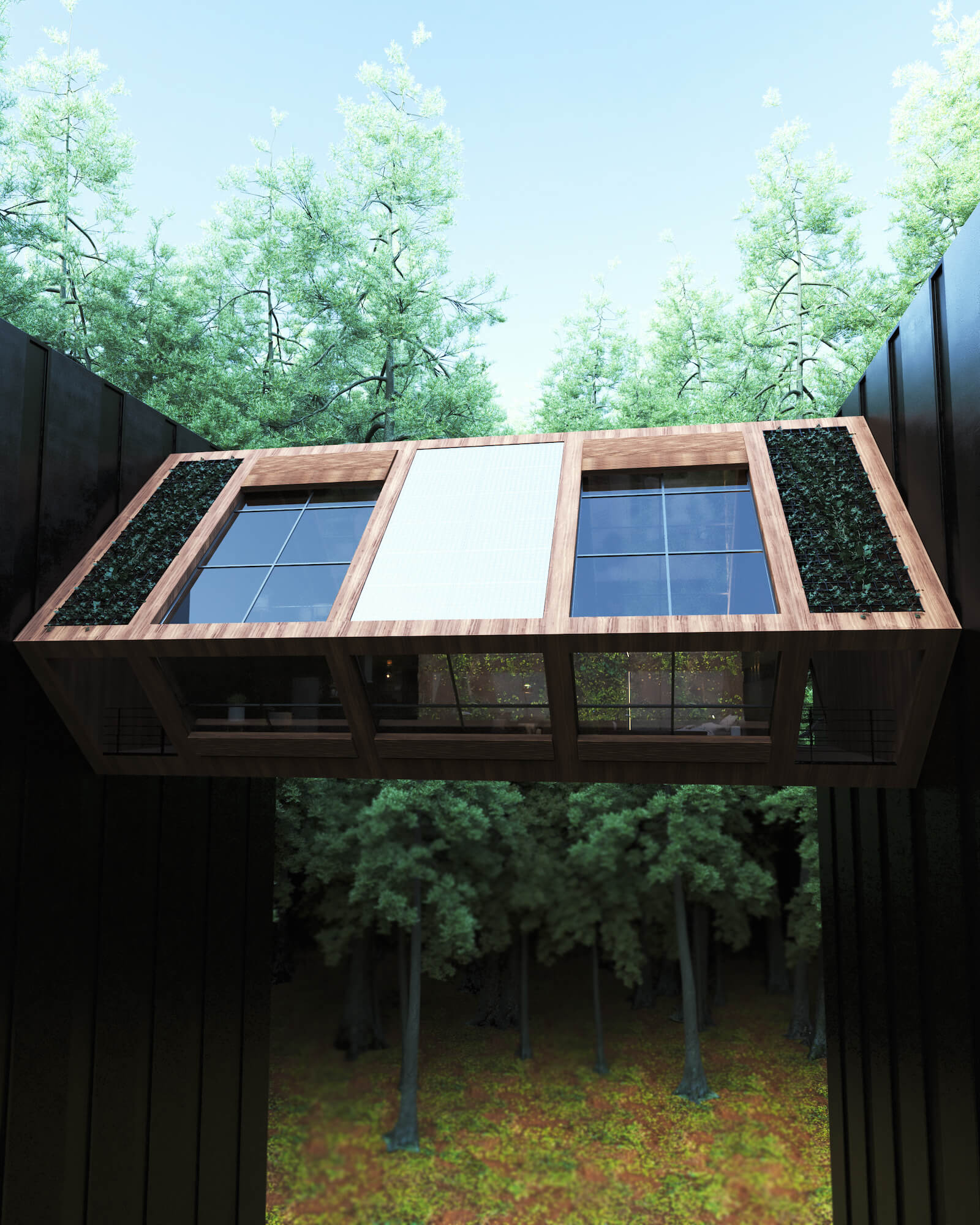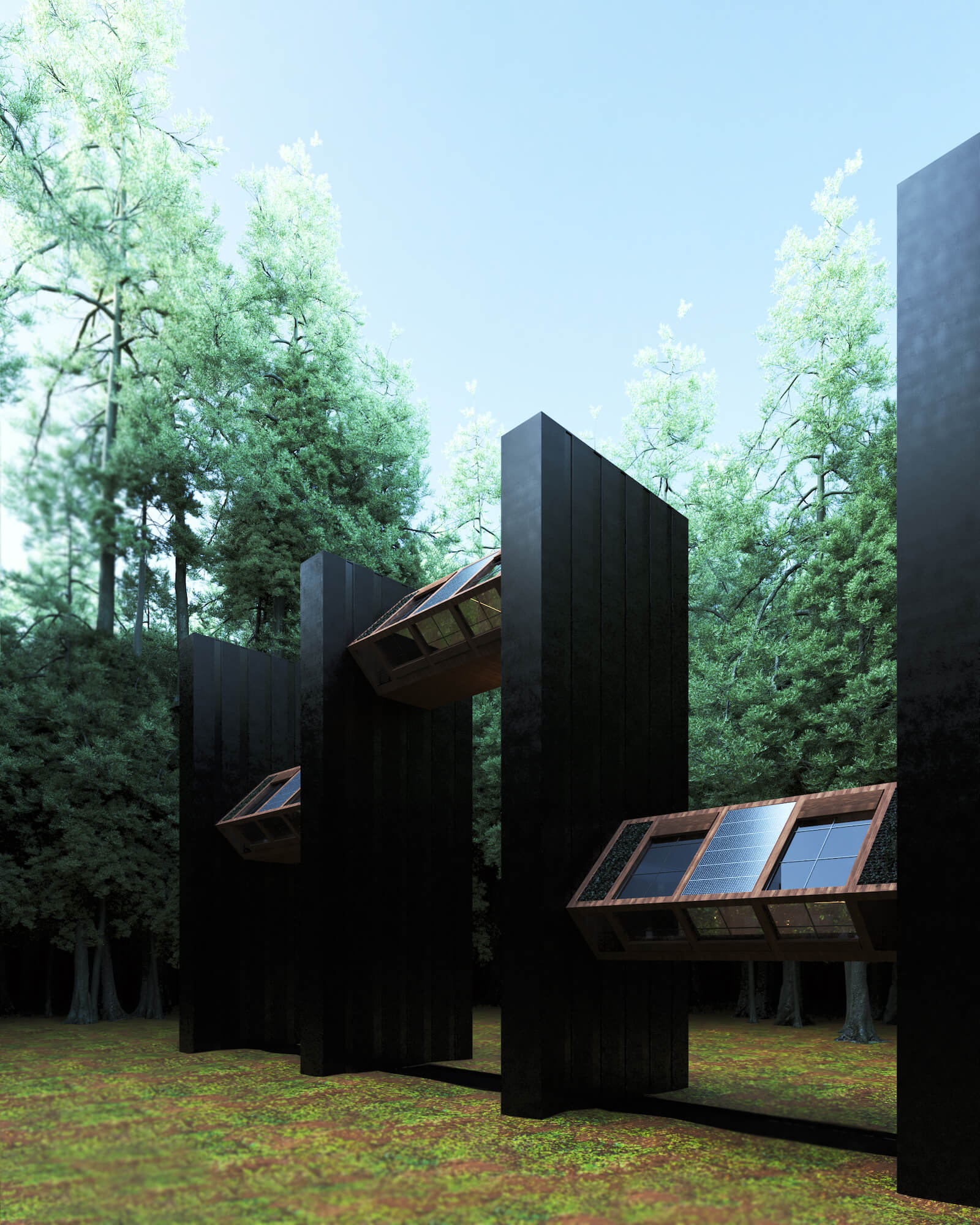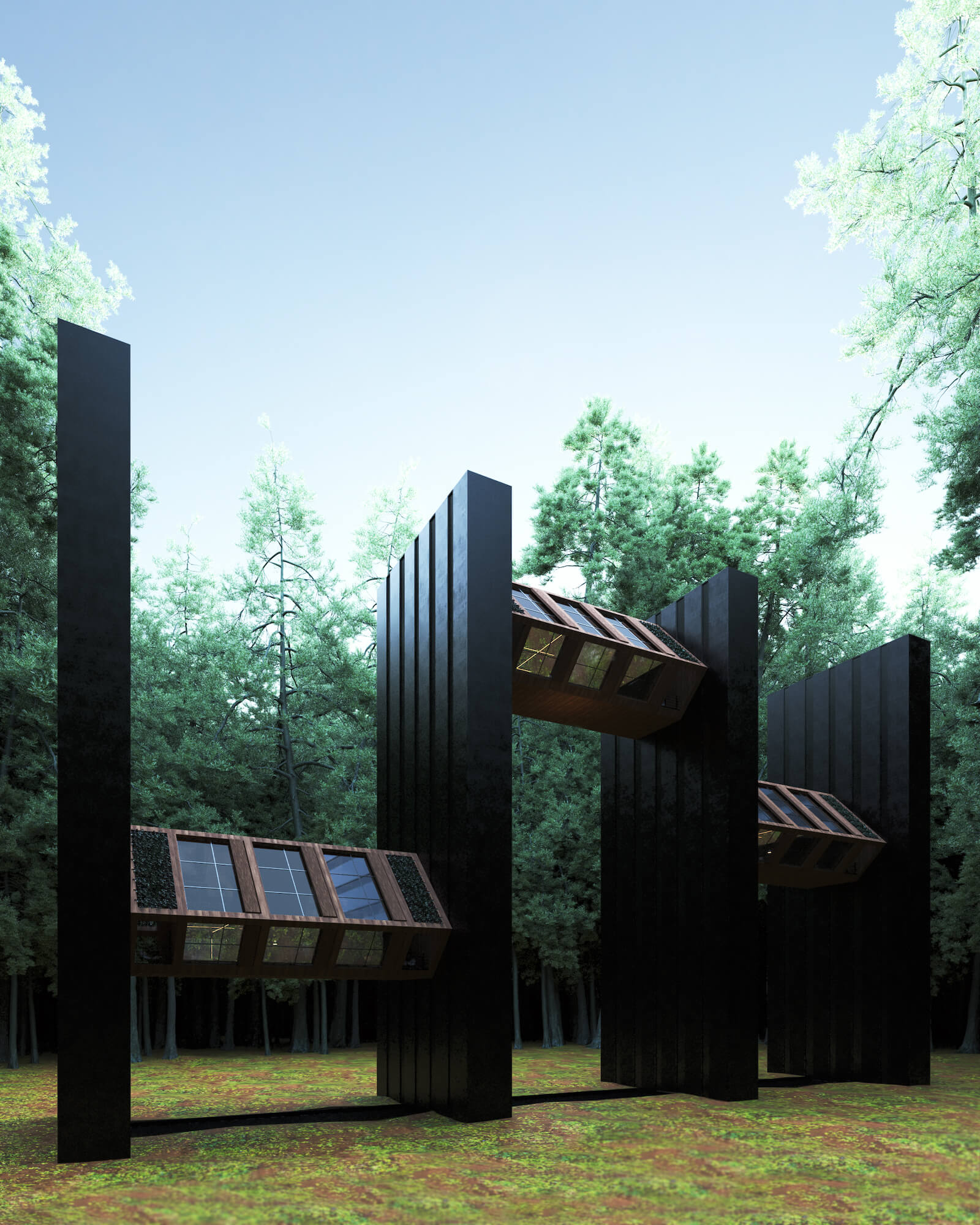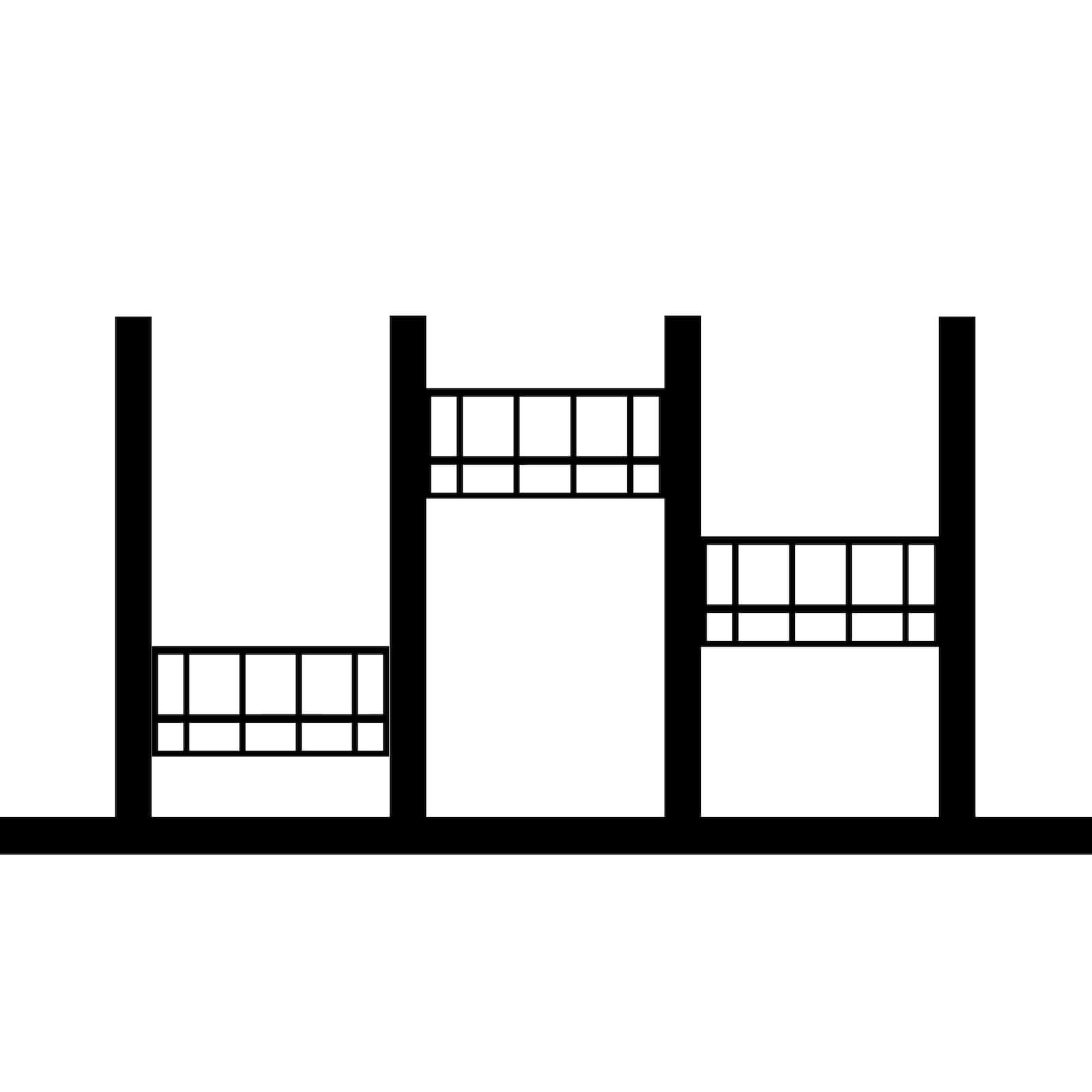 Connect with the Milad Eshtiyaghi
---