Moshe Katz Architect: The light drops idea was born out of a deep dialog with the Mediterranean sun. A moment of appreciation of the sun's importance in our lives and the fact that millions of people in the northern parts of the world, are missing the sun most of the year and waiting for it to return as a distant lover. The lack of sun influences both physically and mentally and the need for sunlight is crucial.
On one of my days in front of the sea, playing with the sunlight, I wished I could take some of "light drops" and bring it to those who don't have it. As a loving gesture.
This is where the Light drop project stated- The vision of a drop shaped urban space, which could hold up to 30 people inside, with special sunlight spectrum illumination, together with healing sound vibration- light and sound reacting to each other, creating a healing space for people to visit and relax in, on their way to work or home, getting "washed" by positive light and see in it a chance for communication and intimacy- same as they would in the traditional gatherings in a Sauna.
Each drop is a 45sqm space with glass stairs as seating area, around the central light and sound system. it's an all-glass structure, built with timber beams, which recreate the traditional usage of wood in ancient construction- tradition meets innovation.
These 5 Drops spaces are spread in the main square, but they are also movable easily to different places, so that light can be brought to each dark corner of the north, bringing people a glimpse of hope through light.
The light drops are multifunctional spaces, for relaxation, connecting with other people, sitting together inside a light drop as in an urban sauna, listening to music, taking a break from the everyday life, enjoying the healthy warmth.

Light is happiness- our physical and mental health is based on sunlight, our inspiration needs light.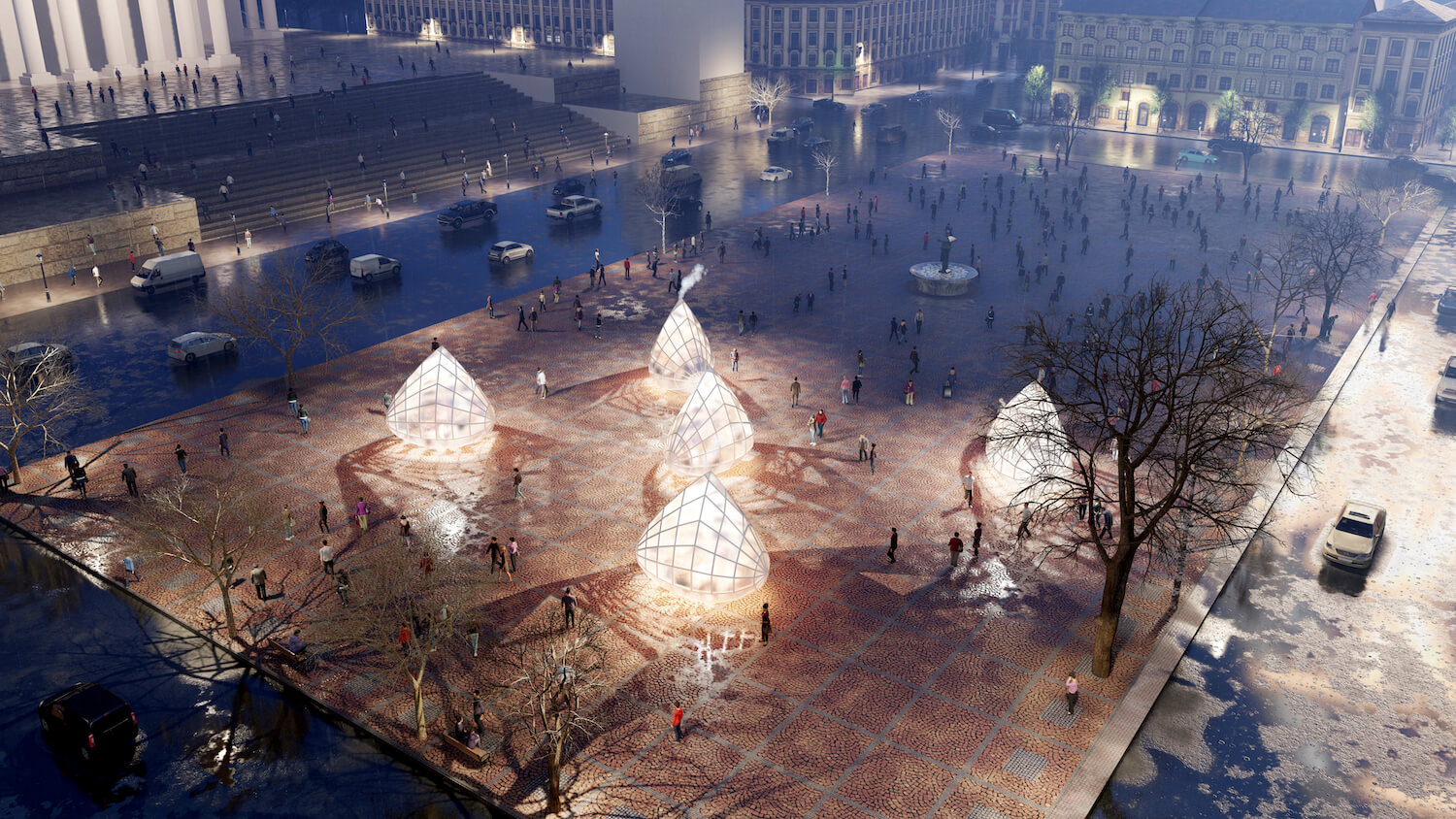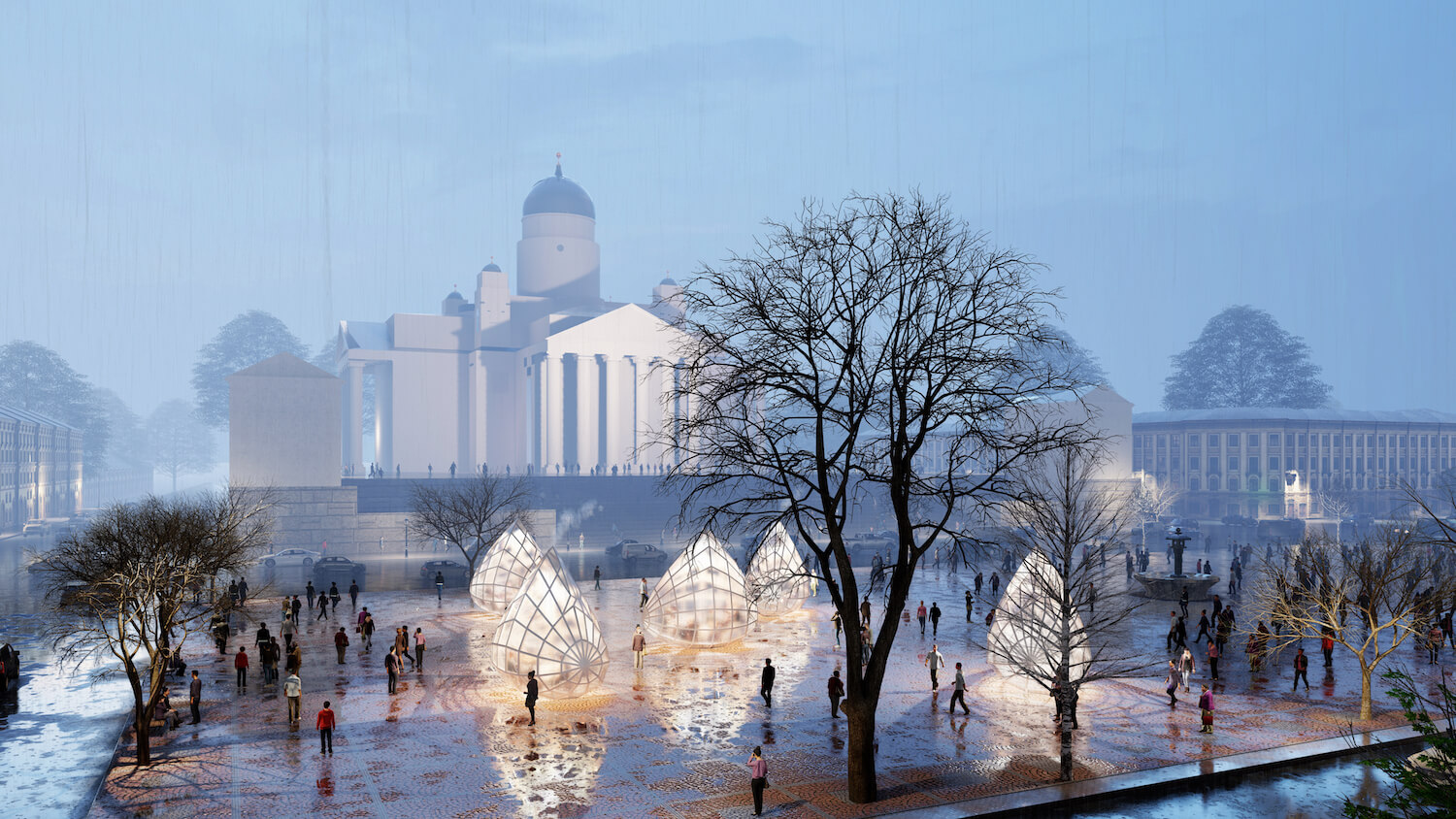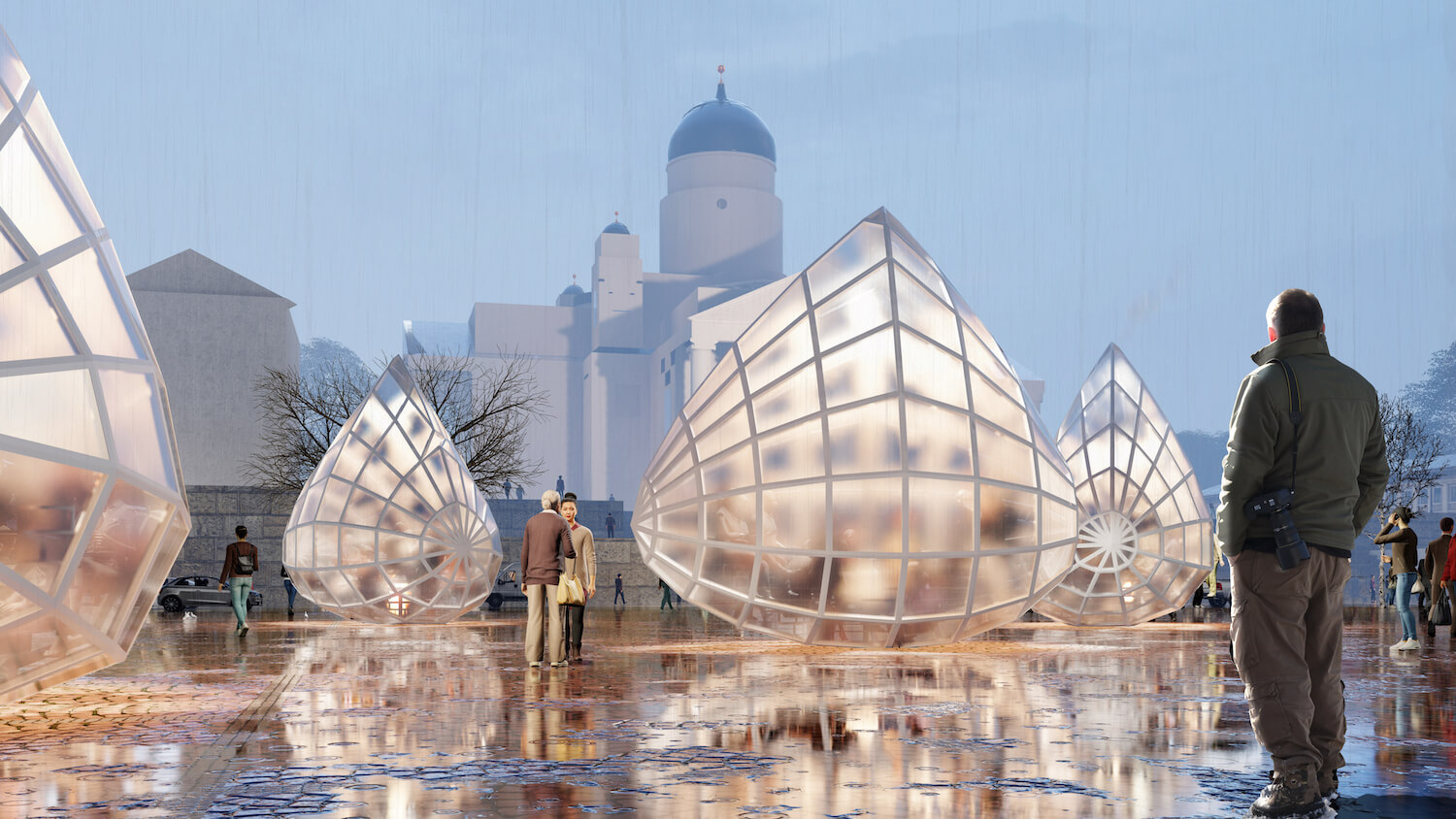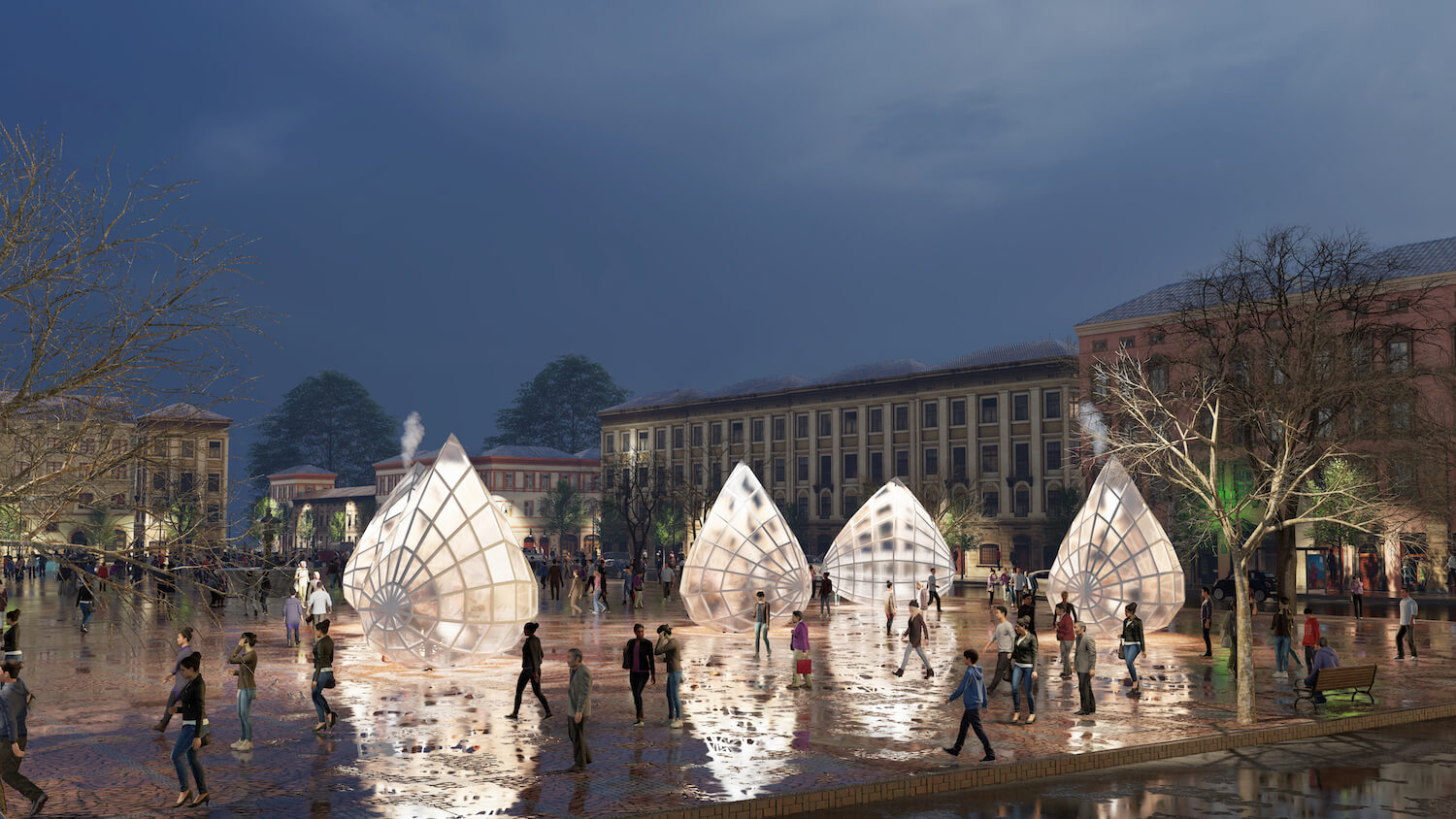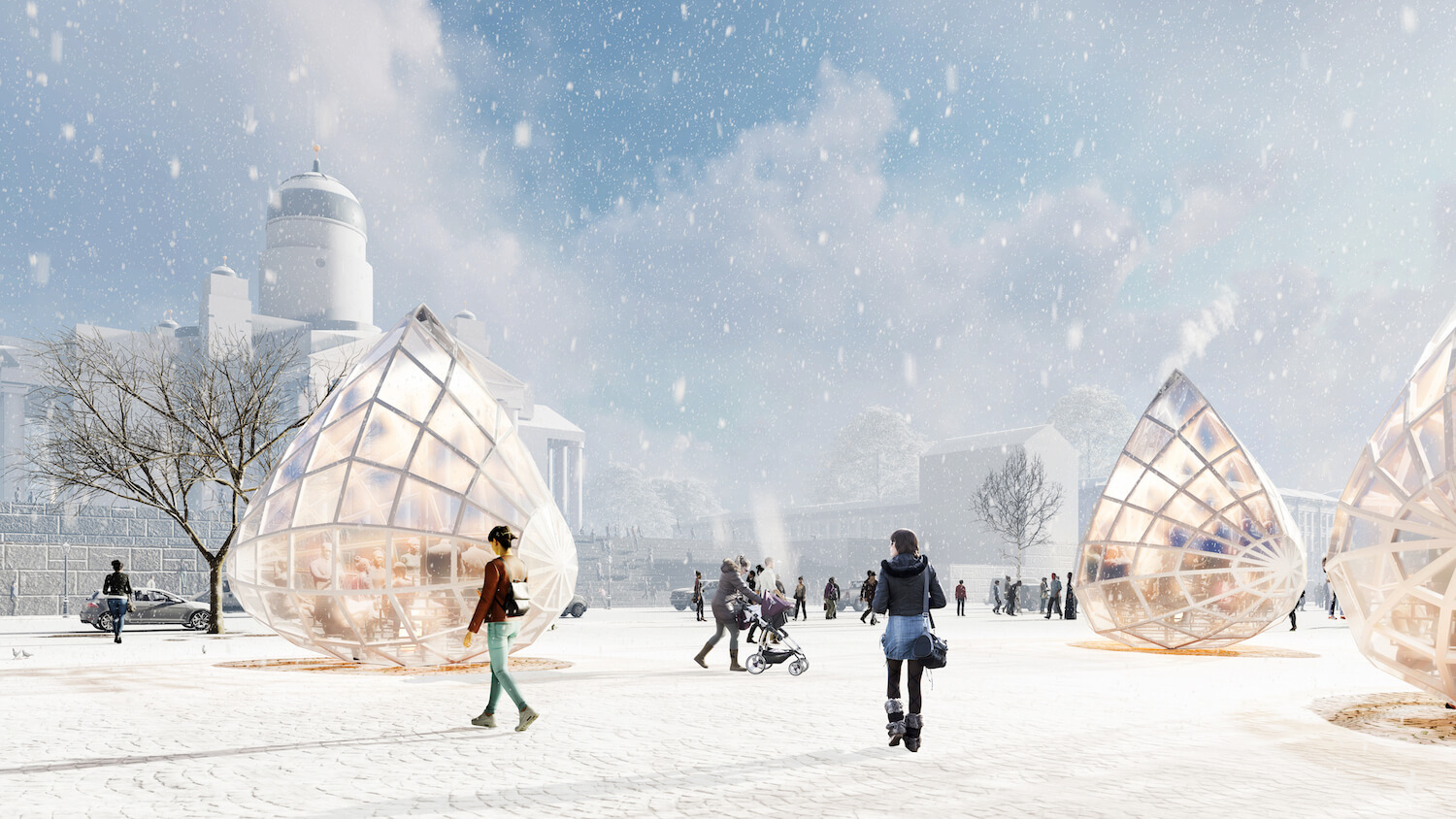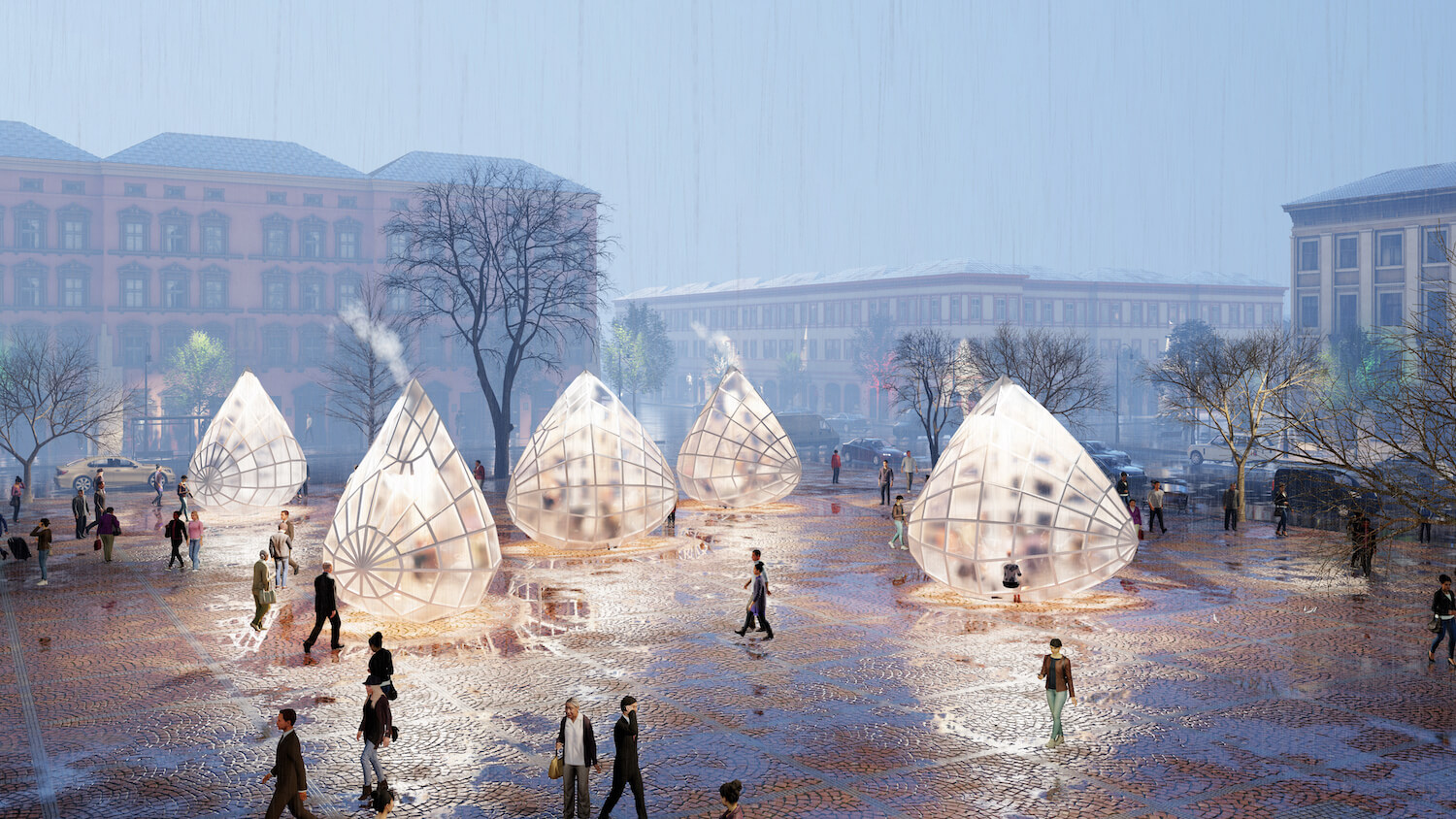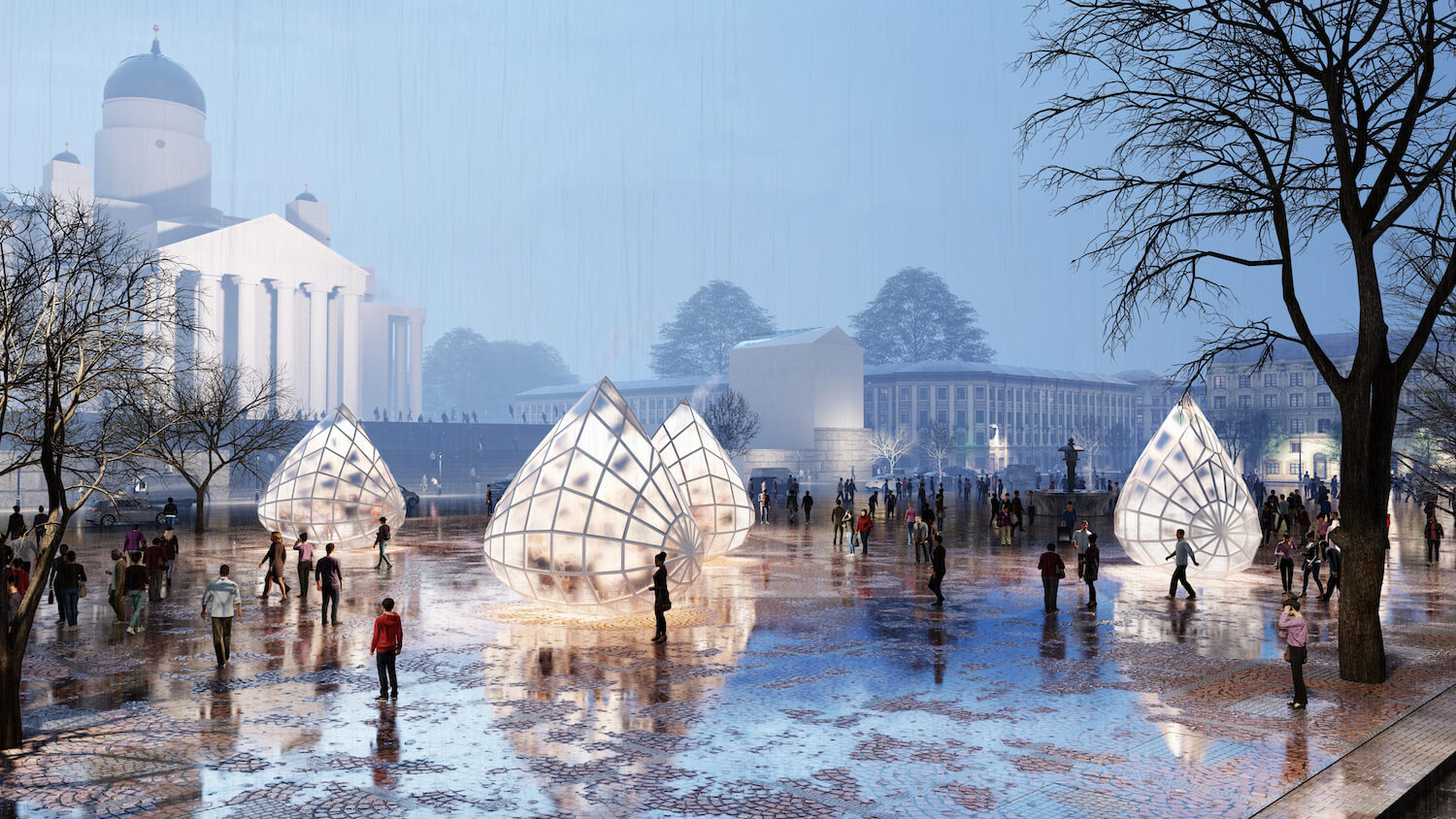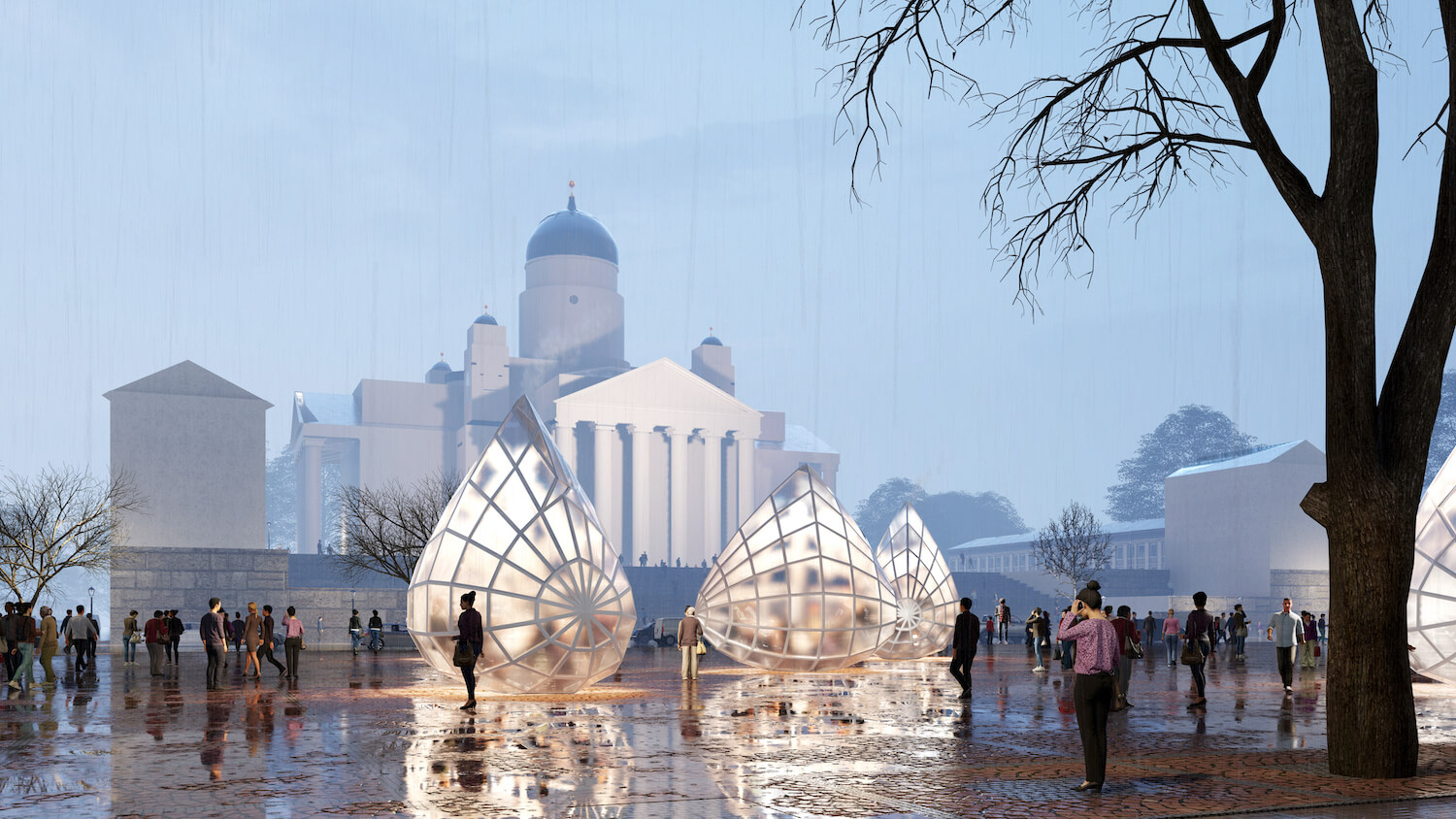 ---