Freadman White: MAB Newquay Docklands — is the first development in the new Parkland Precinct.
MAB NEWQUAY DOCKLANDS has been designed as a 24 level mixed-use podium and single tower comprising 195 apartments and 4 commercial spaces. The complex is made up of a 5 storey podium, a single storey of terrace apartments coupled with common area amenities and 18 levels of tower residences. The project will be constructed in a single stage.
The project reflects innovative pairings of original artistic concepts blended with modern application of traditional methods. It re-interprets existing knowledge of materials to make it relevant today whilst reflecting its maker's personal language and distinct hand.
When a dream comes true and Hanging Gardens of Babylon grows in the heart of Melbourne, when each new step opens up more and more magical views that stagger the imagination of the most demanding viewer — this is all about the project. As if in the lines of haiku, covered with sea air, wrapped in the arms of luxurious parks and fascinated by the leisurely promenade along the embankment, it rises on the border with the business center of the city.
To implement the project, our partners MAB Corporation invited the legendary architect Freedman White to cooperate, who helped create a fundamentally new vision of living space. It will be a story about the heritage of a city inscribed in reality, which, like a living organism, changes its appearance every day, but remains invariably beautiful.
Our task was to tell this story with all the passion and subtlety. Shed light on the textures of interiors and exteriors: the strength of the stone, the fine workmanship of the edges, the smooth satin of mirrors and glazes, the reflection of exclusive ceramic tiles. To illuminate the subtle harmony of the architectural solution, the pacifying interweaving of the urban landscape and the sanctuary immersed in greenery.
We were thrilled to be able to showcase the full range of experiences and sensations that a MAB NEWQUAY DOCKLANDS resident will experience. How in the morning he enjoys the sea breeze with a cup of coffee, how he catches the glare from the graceful curves of the space created by the maestro to the unhurried sounds of jazz, how after the bustle of working days he finds solitude under the mound of falling greenery, how he quietly opens his favorite book, watching the sunset over his beloved Melbourne. MAB NEWQUAY DOCKLANDS is a story of life, where thousands of meetings are gathered in cafes under a scattering of blossoms, where thousands of "feel the moments" are gathered on the dawn balcony overlooking the waterfront, where they are gathered "have a great day" on the way to the new Docklands Primary School.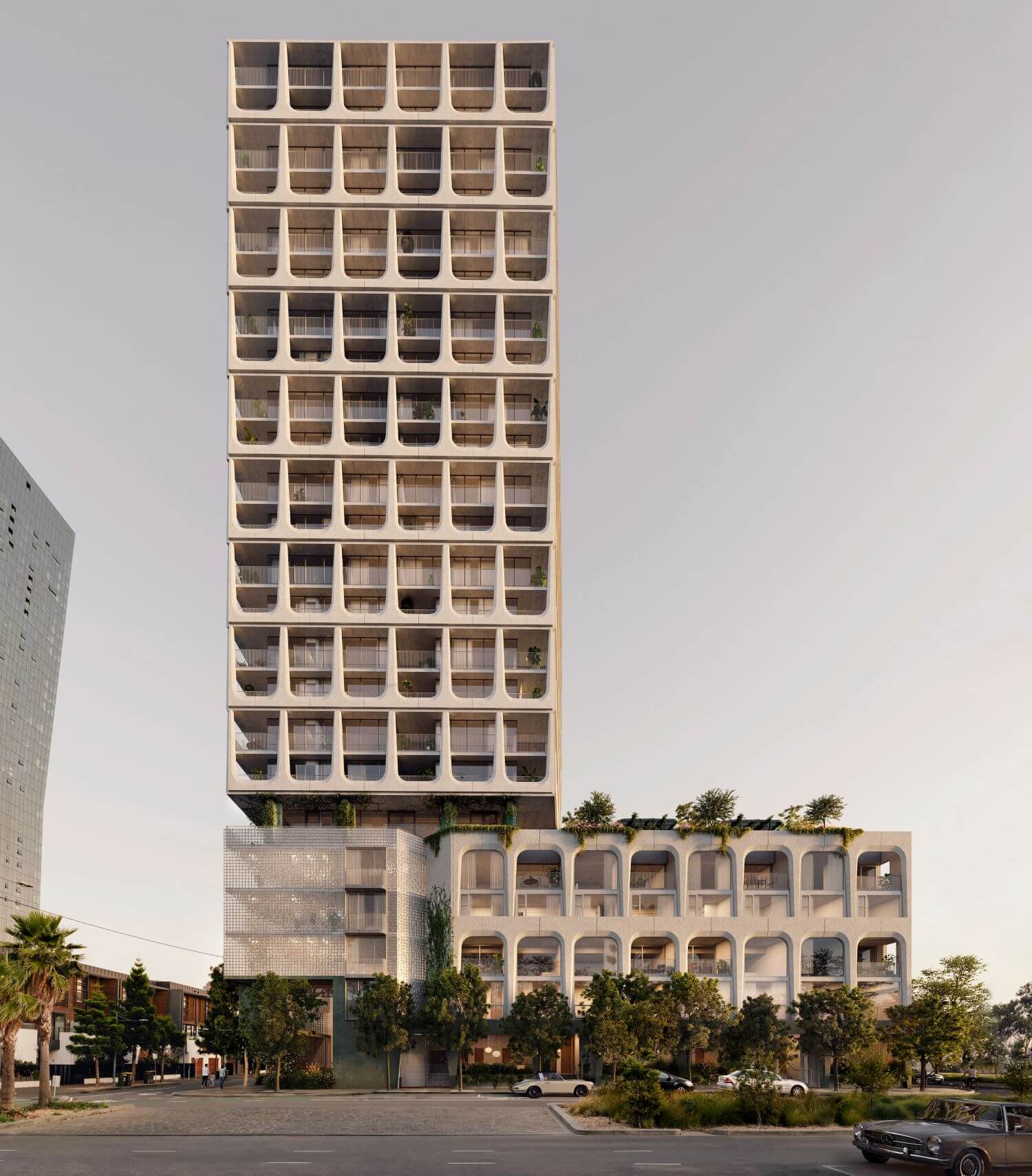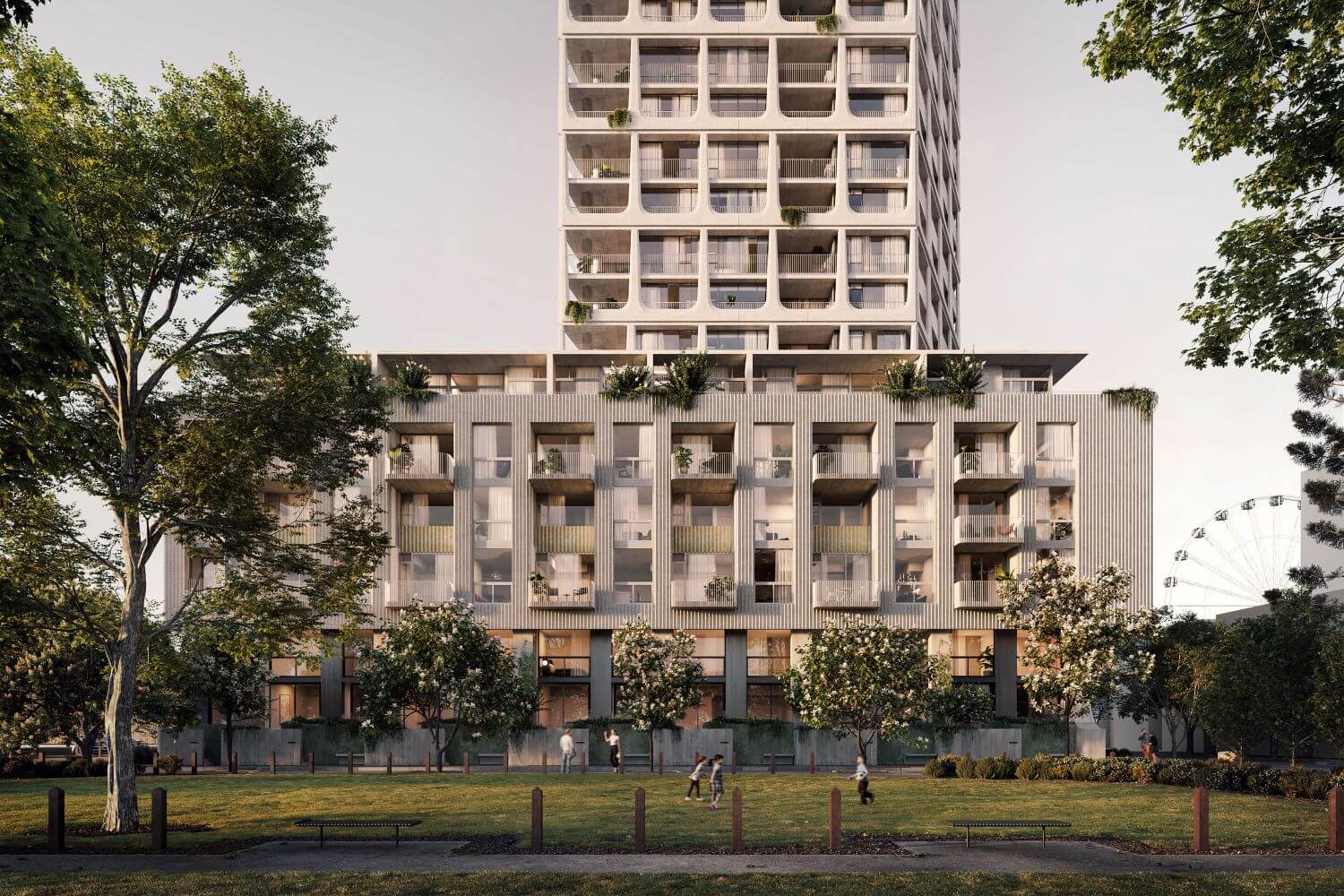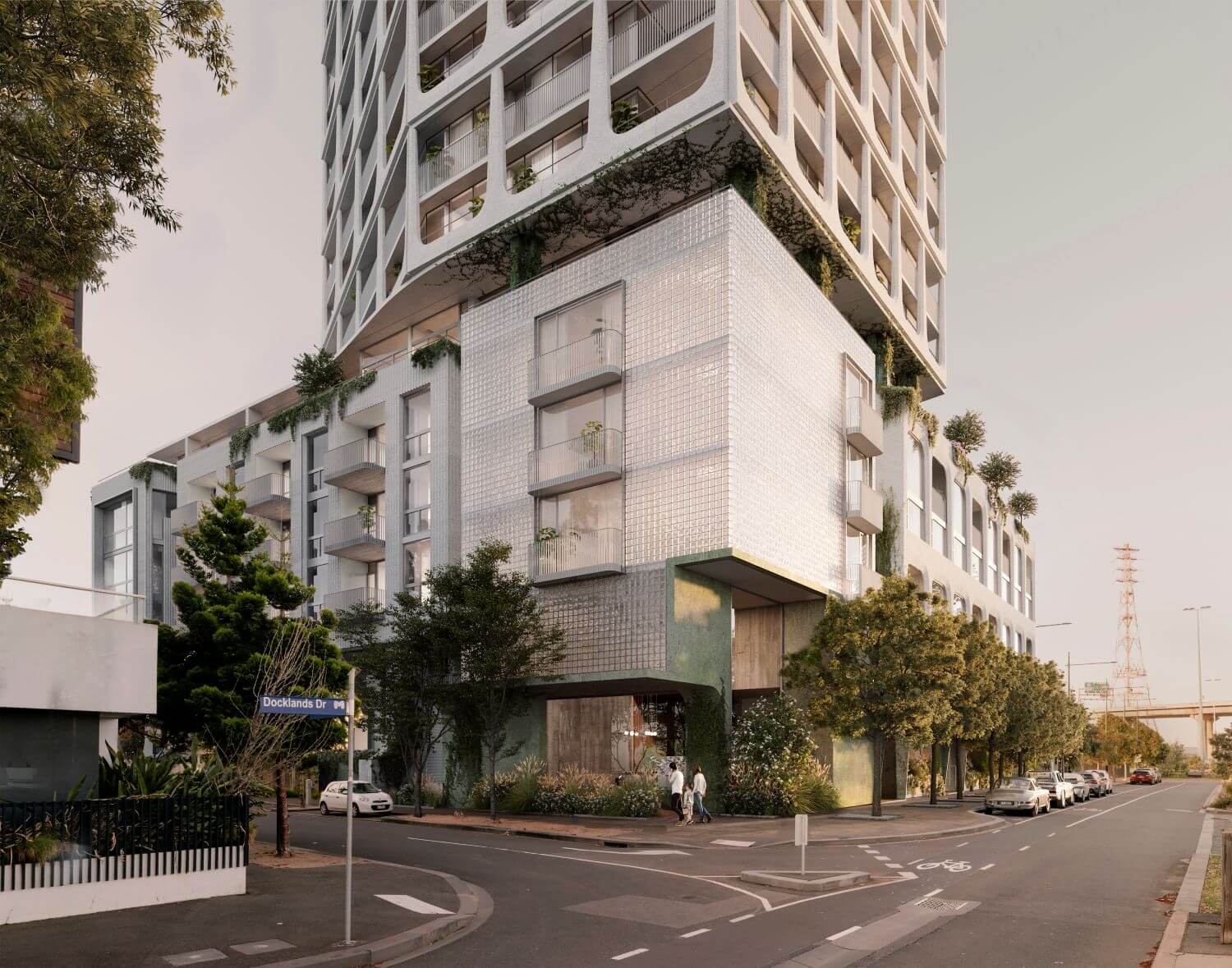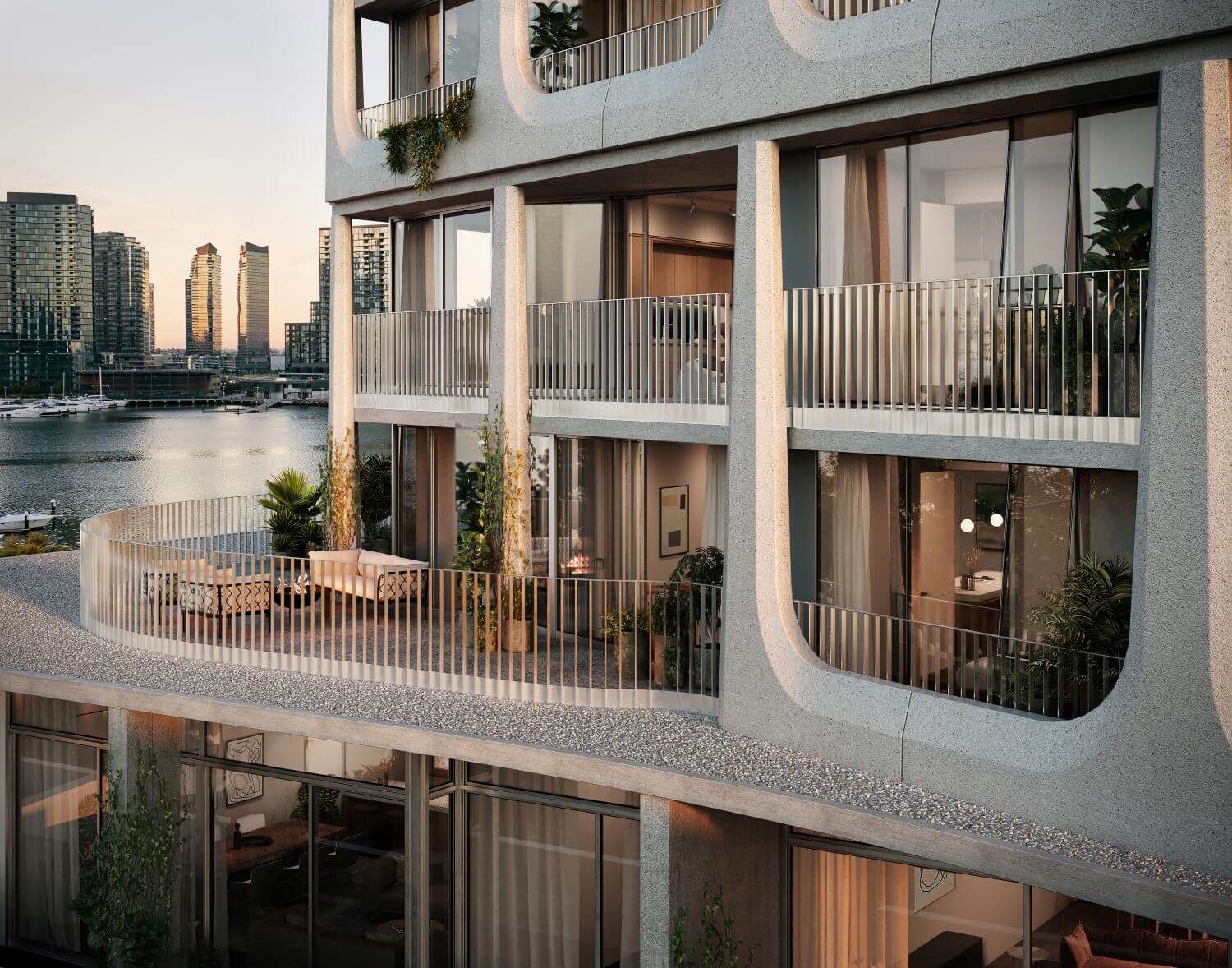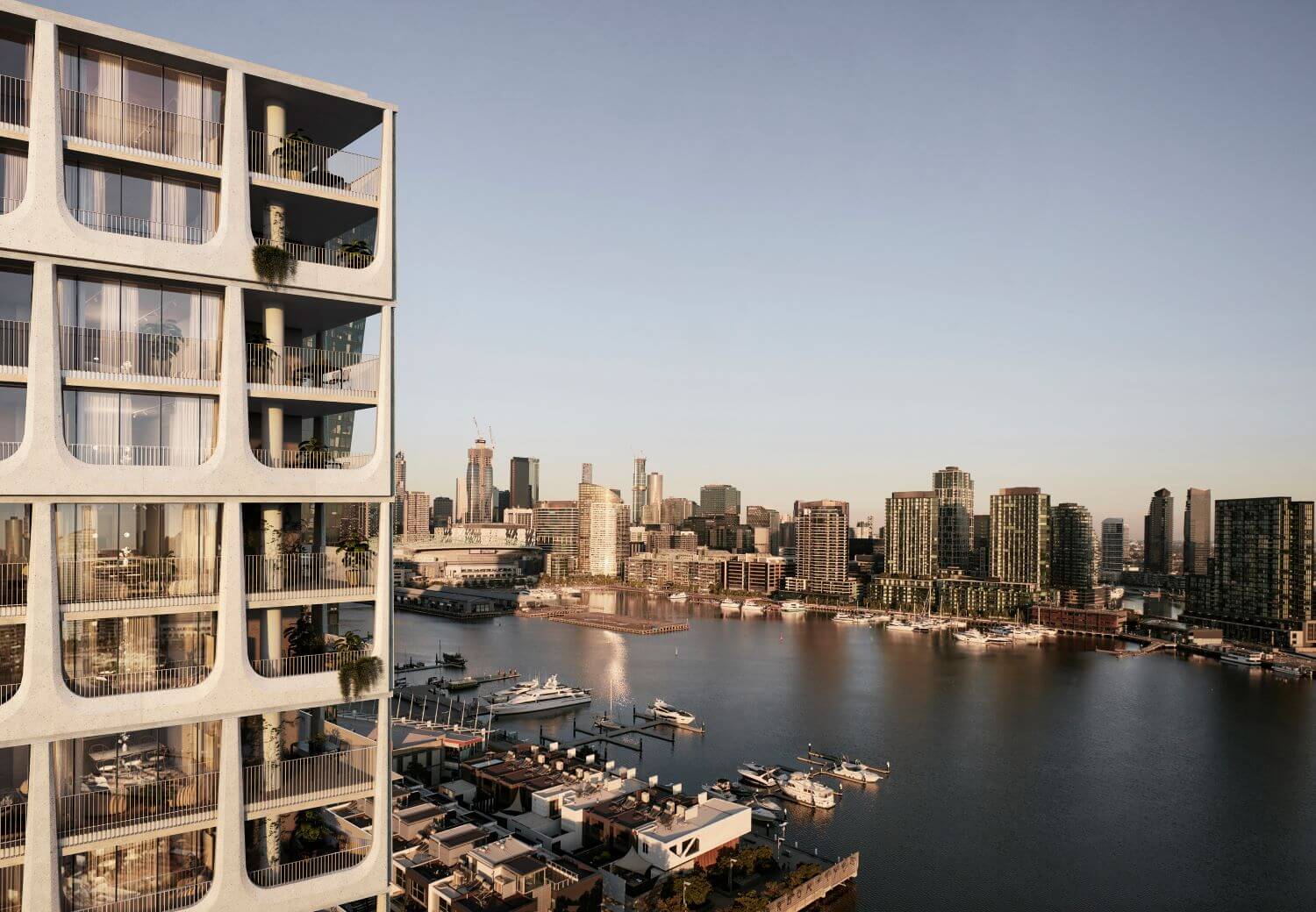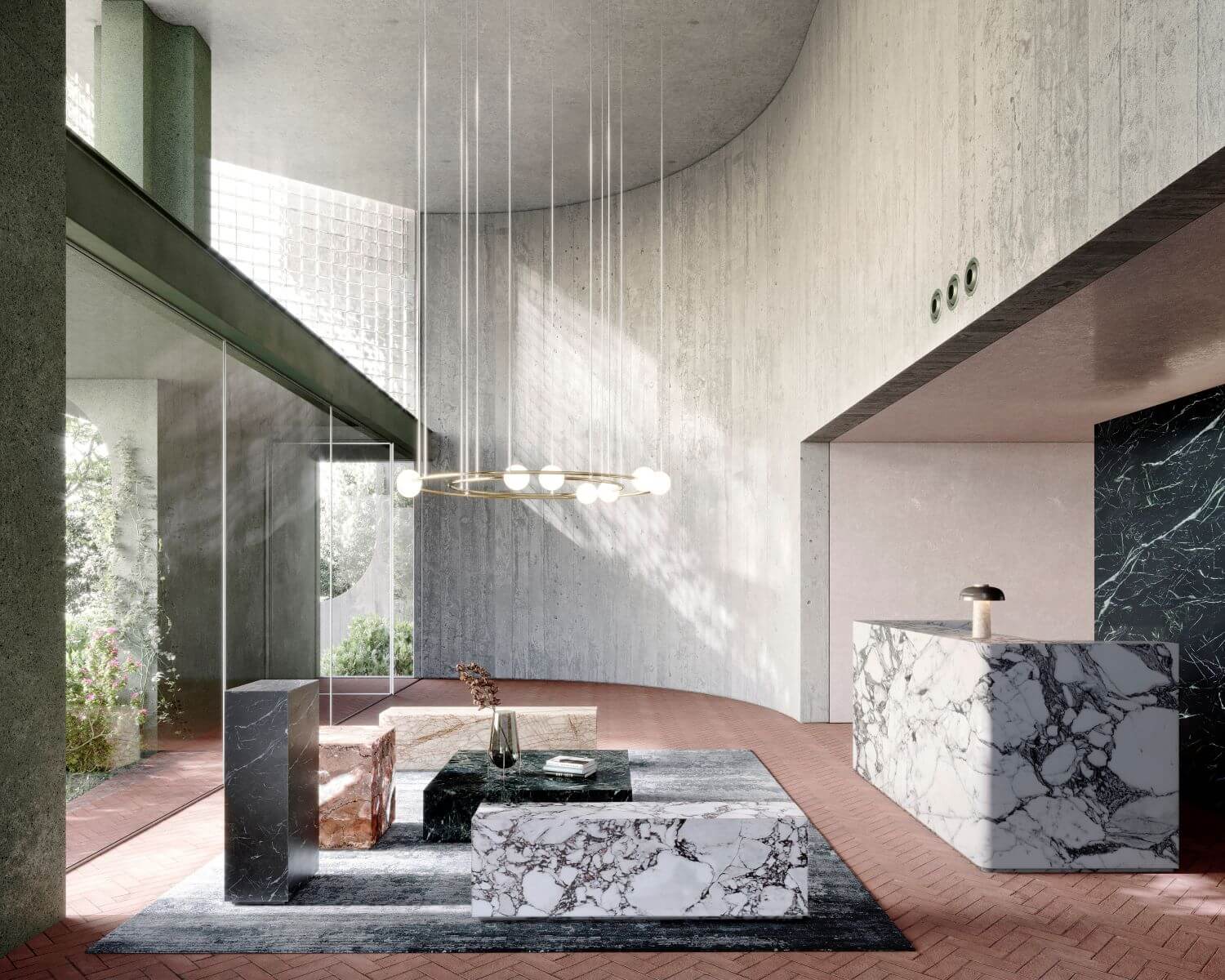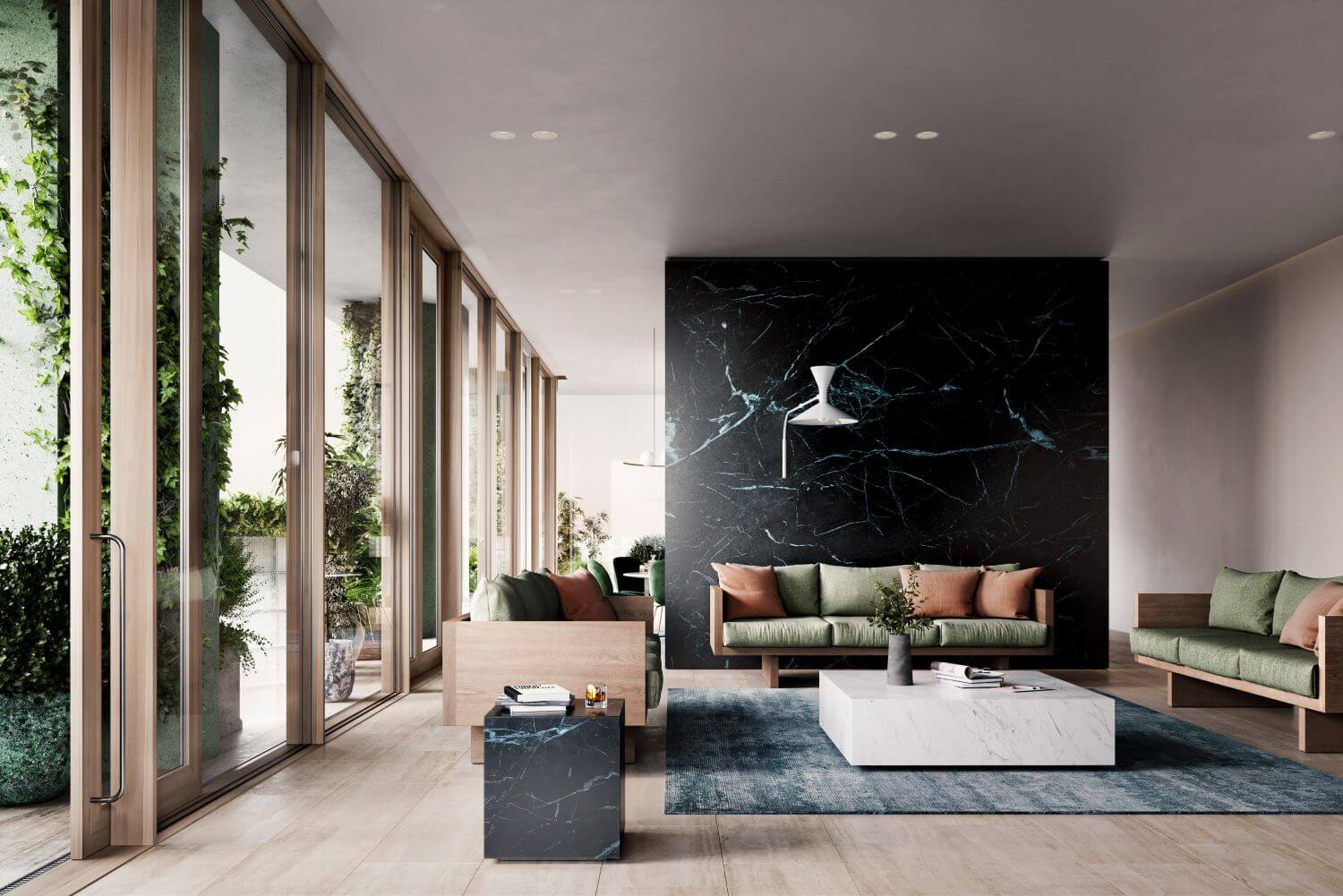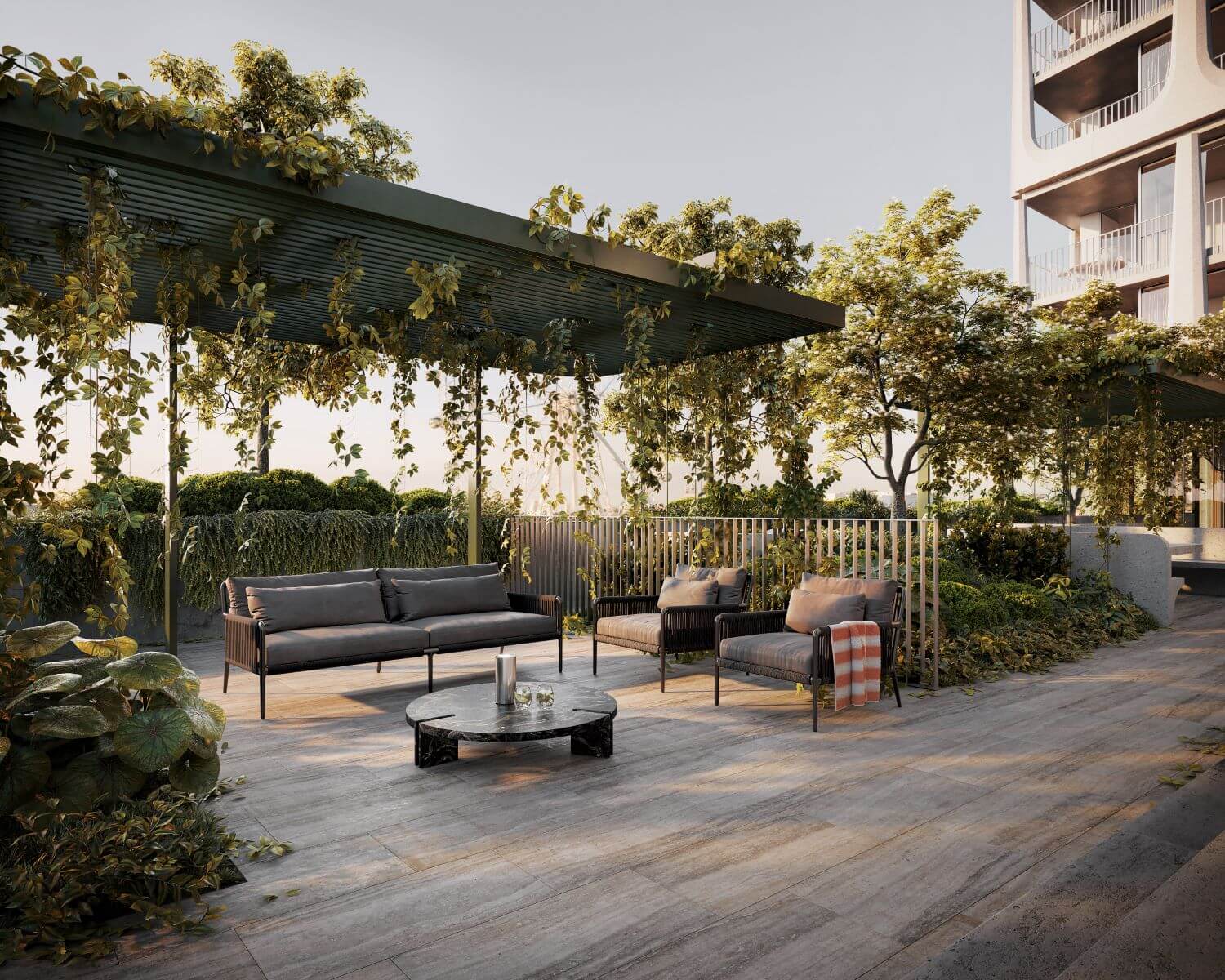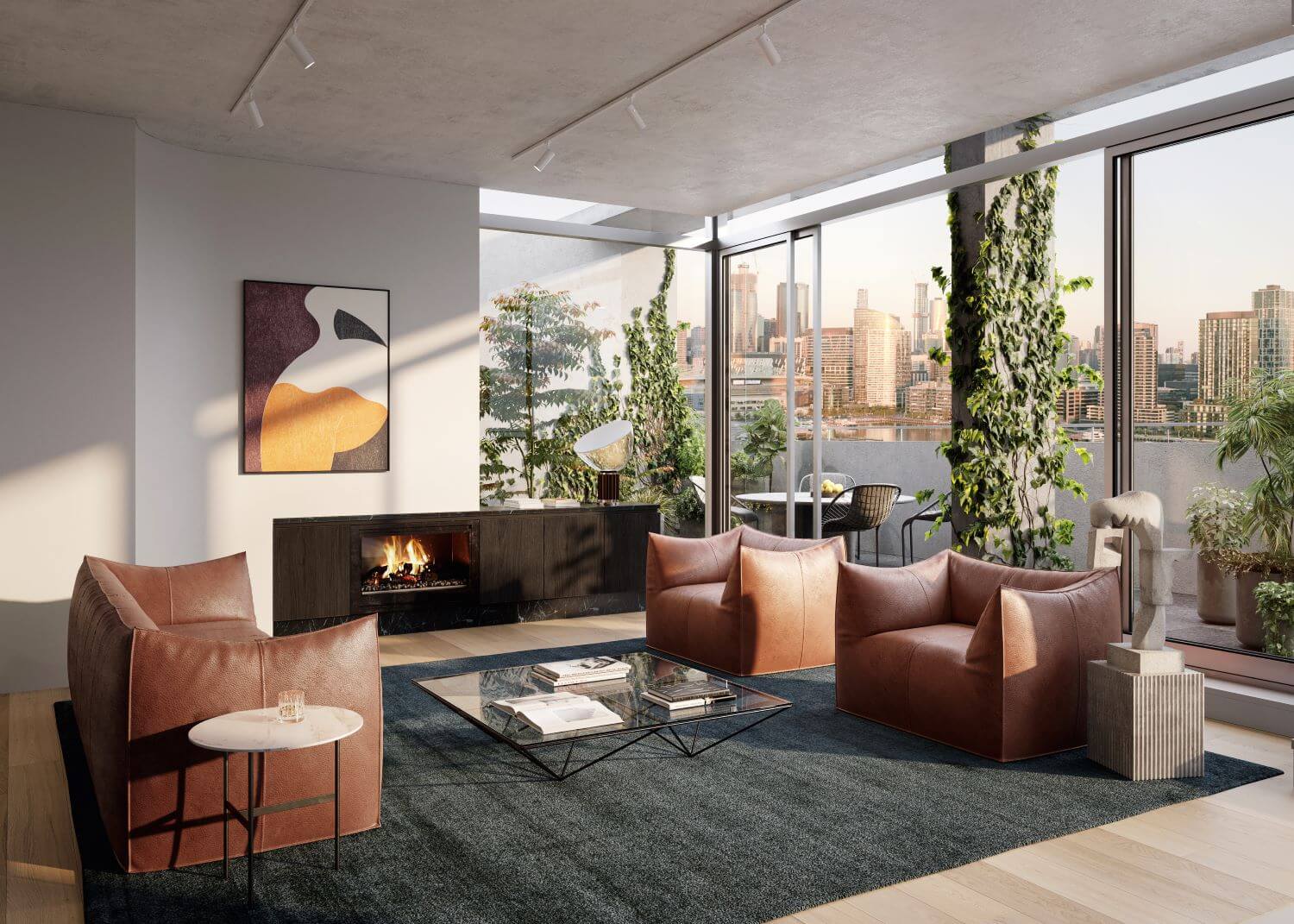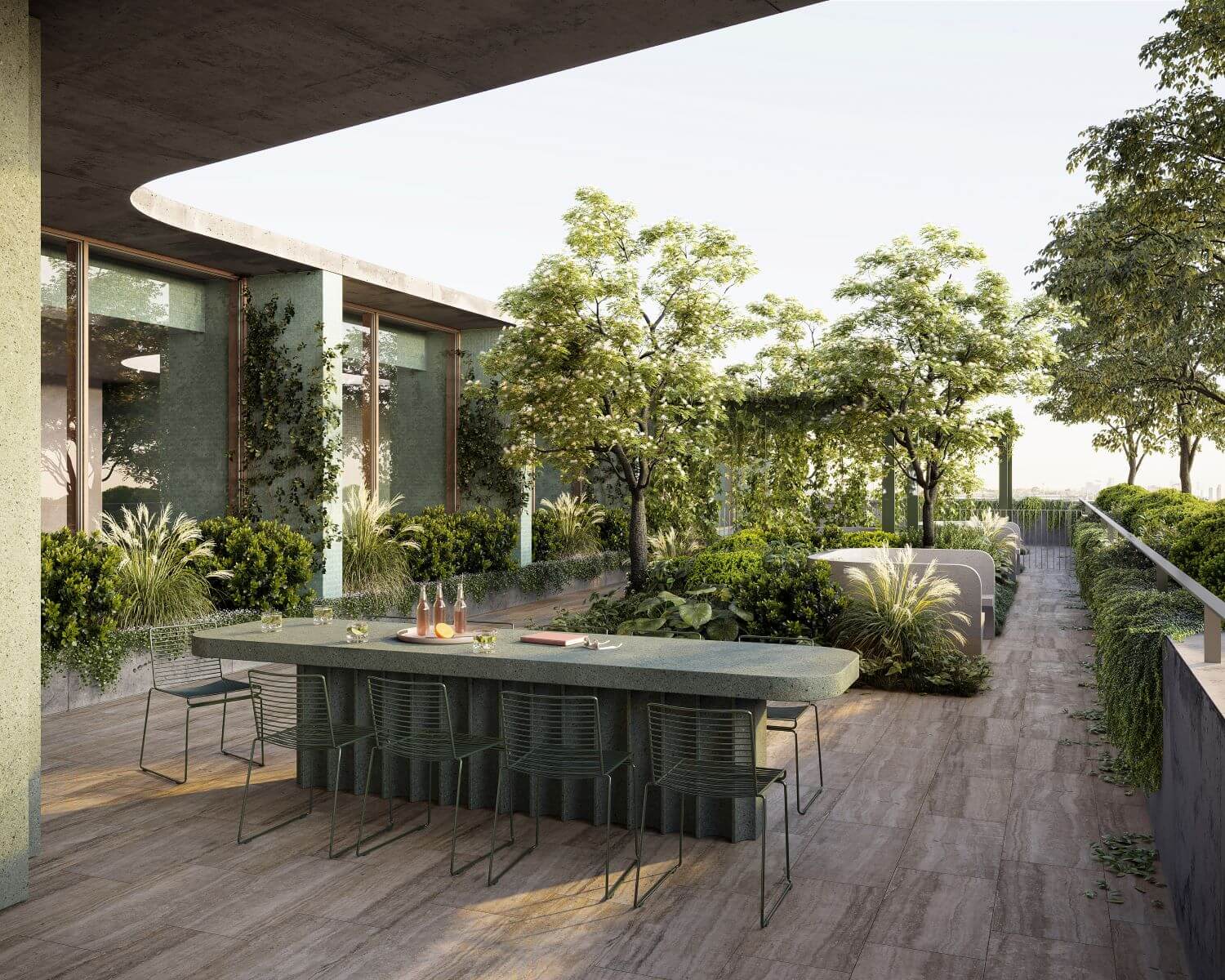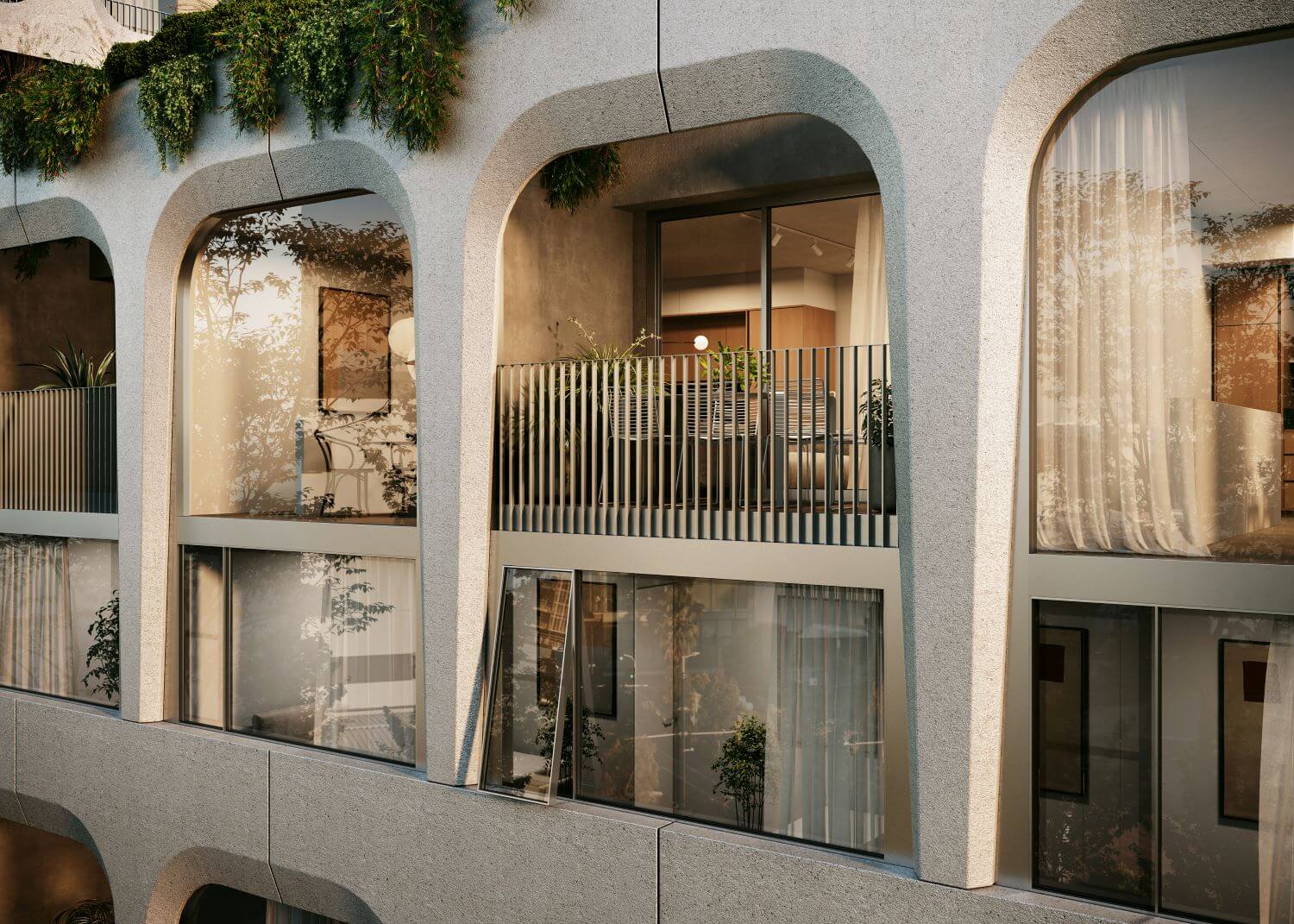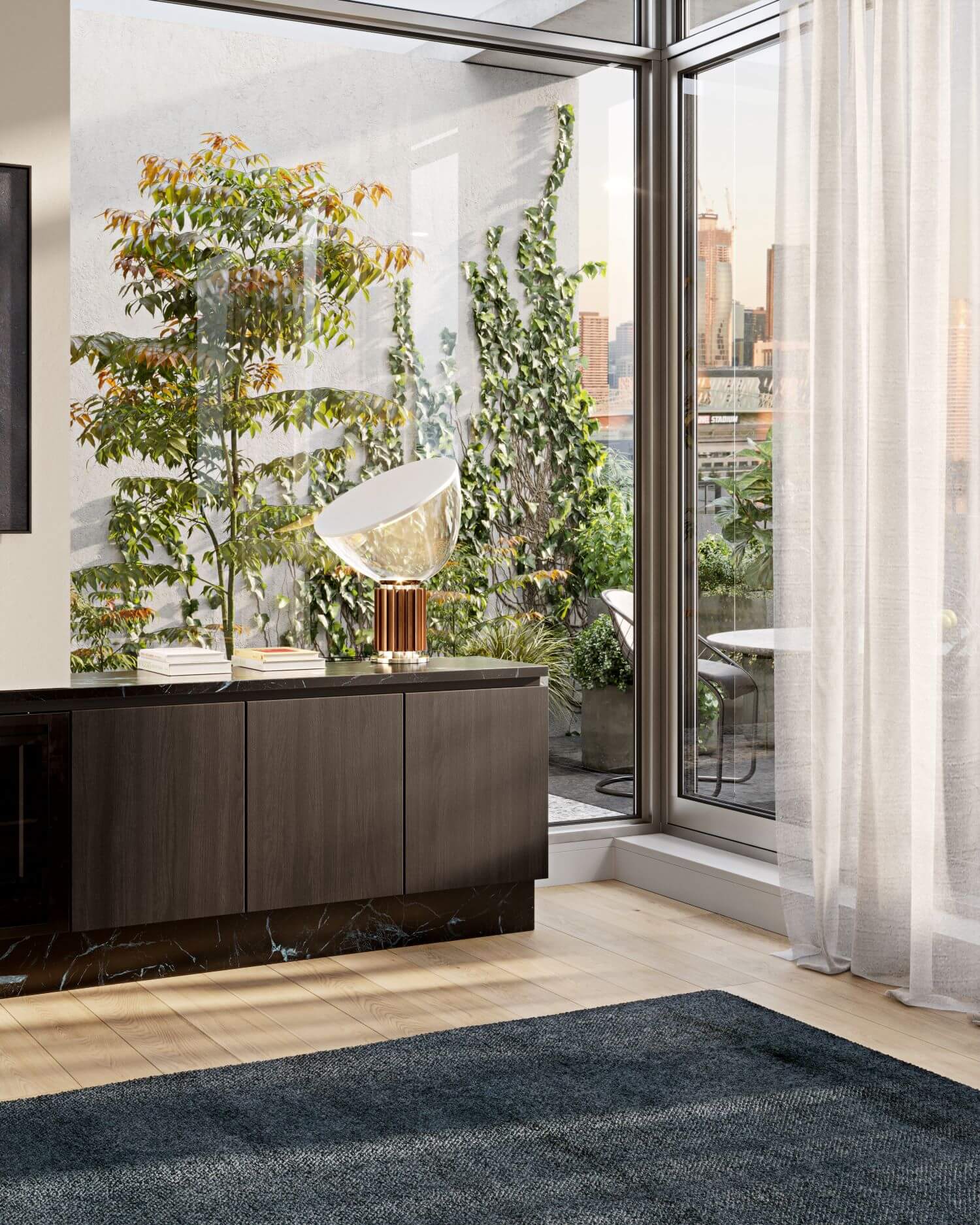 ---