Wael Al-Masri Planners & Architects (WMPA): As part of our efforts to find an architecture that belongs to the spatial and temporal context and meets the needs of the less fortunate groups in societies, this project comes to express a design proposal for a sustainable development center in Mayukwayukwa Refugee Camp, one of the oldest refugee camps in Africa, in Zambia.
The proposed design for this project is both an idea and an evolving reality. It aims to provide a space for the refugee community to learn and develop skills in various life-essential techniques, and to provide opportunities for exchange with visiting volunteers. The project's key objective is to involve the community in its construction, with a focus on the design simplicity and the use of local materials through innovative and adaptable methods that can be easily constructed by the refugees themselves.
The project's design comprises of various functions that are contained within a 2x2-meter grid modular system and divided into units. These functions are arranged structurally in relation to each other, drawing inspiration from the orientation of the existing building on the site. The project units are grouped around shared spaces, including a small amphitheater, that will accommodate gatherings and provide a pleasant outdoor event. All of the site's trees are preserved, and new ones added, to highlight the need to protect and enhance the natural environment.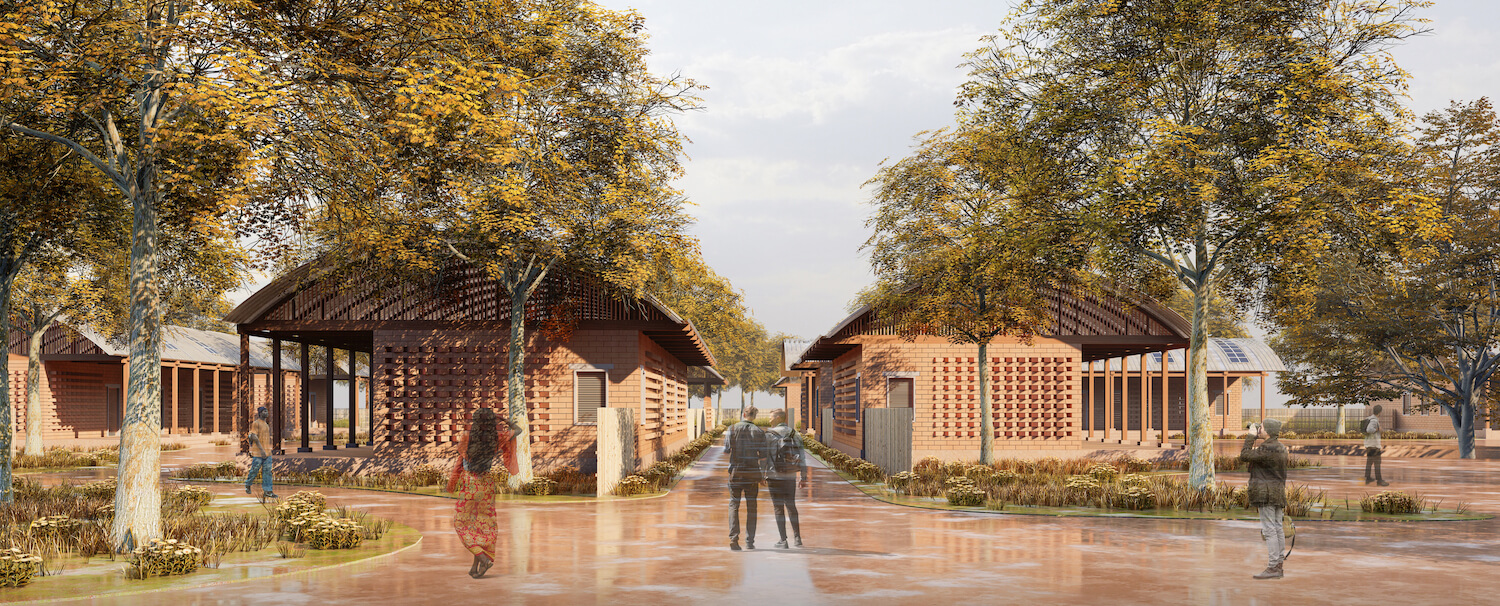 As Hassan Fathy once said: "When one man cannot build a house, ten men can build a village".
The outdoor flooring platforms are made of locally sourced rammed earth mixed with cement. The structure of the walls is made of compressed earth bricks, which will be produced directly on-site and shielded from damaging wind-driven rains by overhang curved corrugated roof sheets, which create dynamic rhythms, and protect the interiors from excessive heat while sheltering them from rain and sun.
The roof also directs rainfall into a water reservoir, which is used for irrigation, reducing the demand for freshwater. The roof will also be covered in solar panels, generating enough electricity to power the units. Hung ceilings, made of local straws and wood, brighten the interior spaces, providing simple shade, while allowing air to circulate throughout the structure, resulting in a remarkably pleasant inner climate.
The structural system is standardized for ease of construction allowing the project to be built and to expand incrementally according as needed, adapting to the gradual availability of funds. This project demonstrates that sustainable design can provide practical solutions while preserving the environment and providing opportunities for the community. The intention for this design is to provide a building prototype for similar refugee areas, by adopting sustainable technologies, environmental awareness and community participation.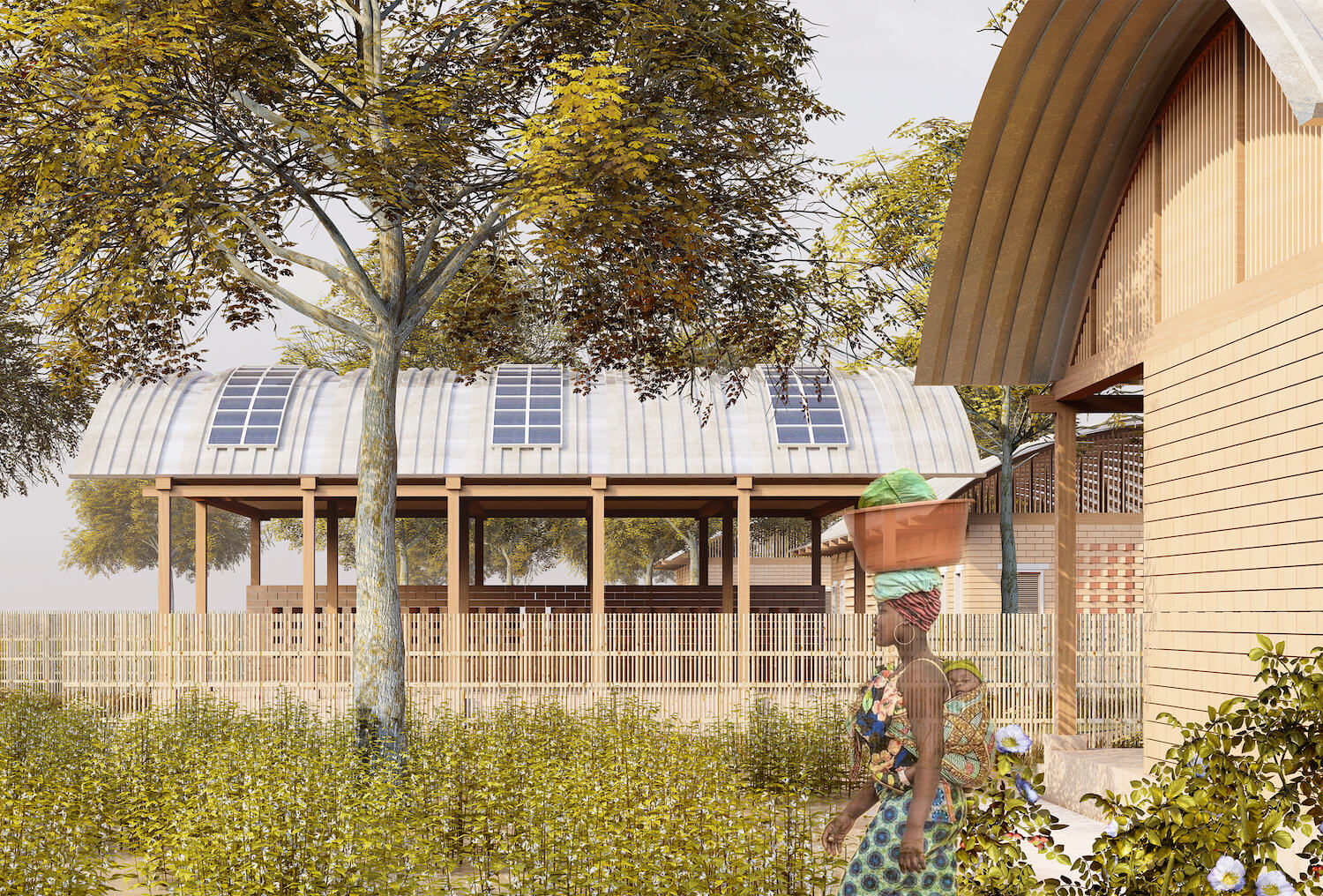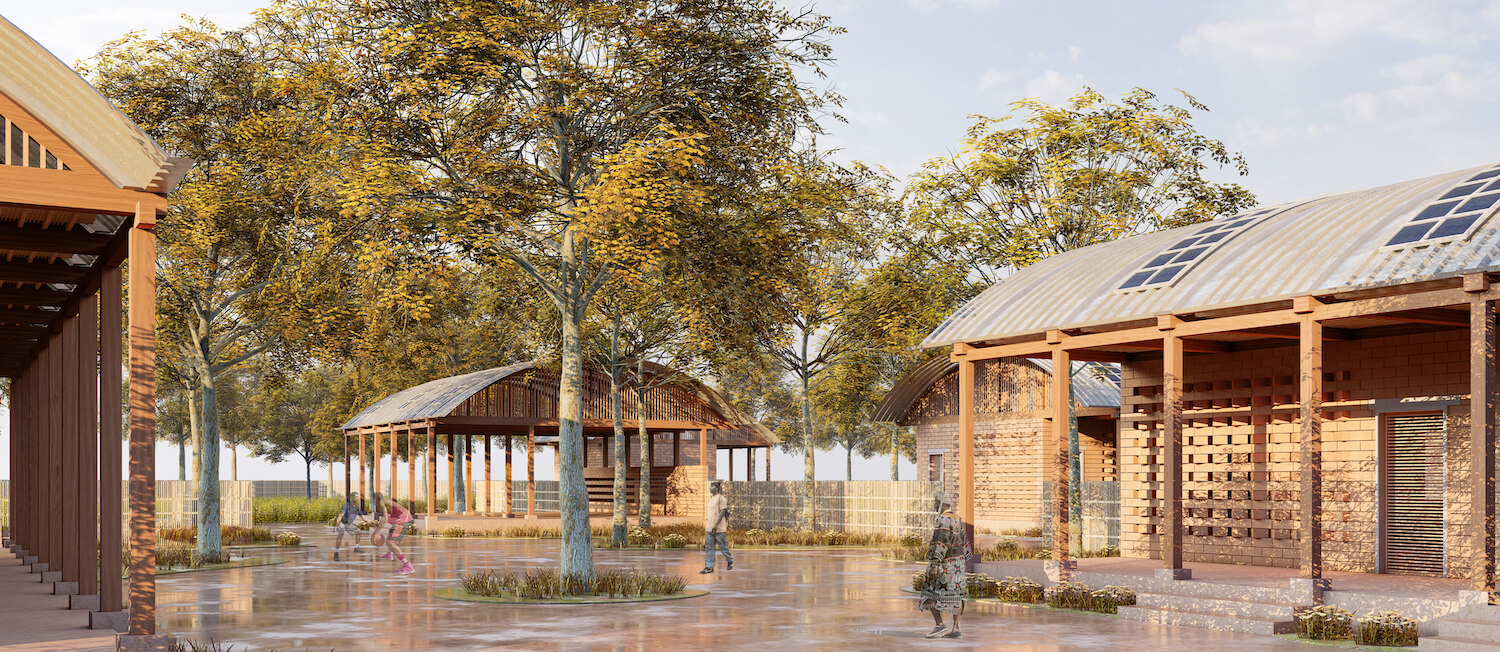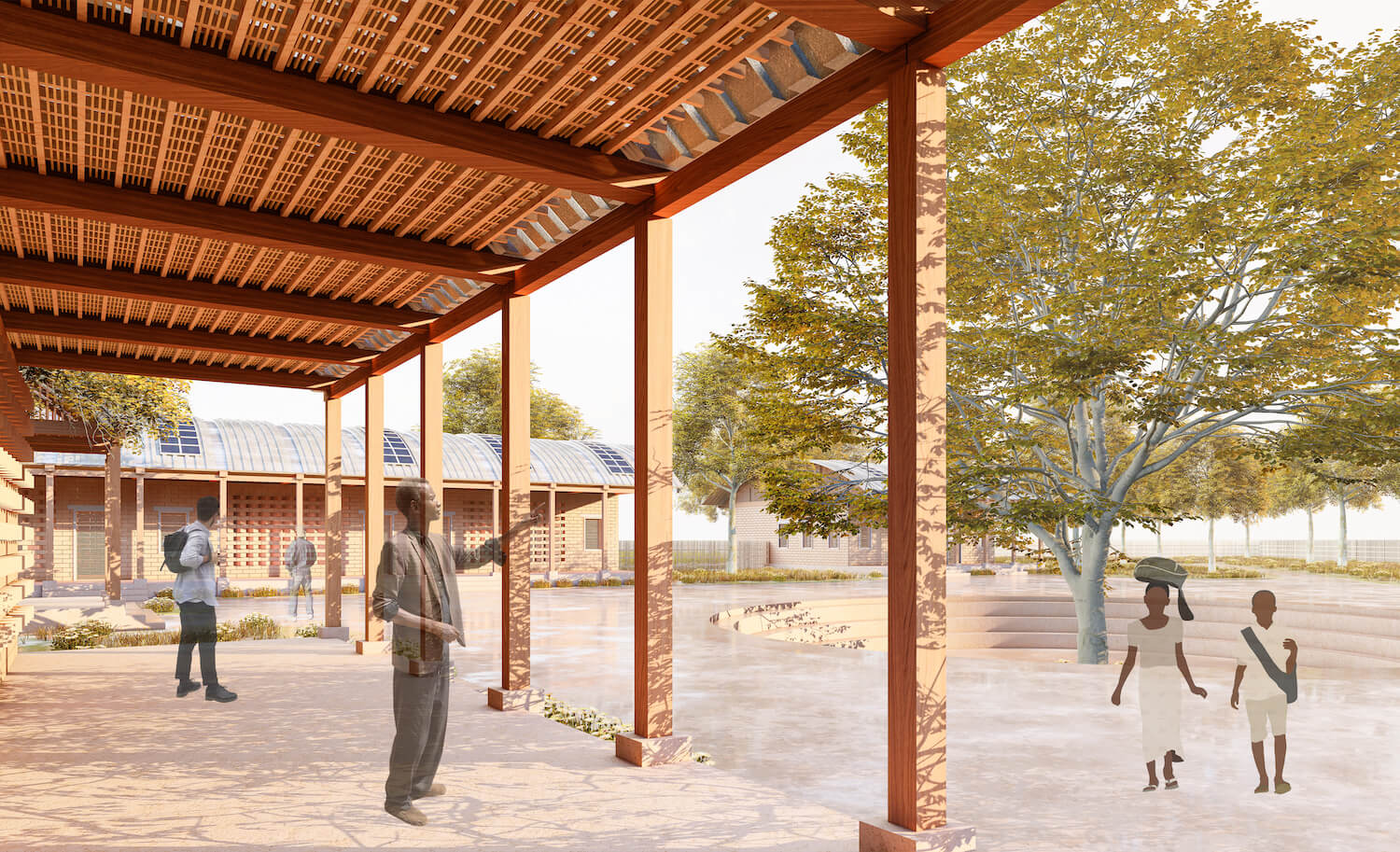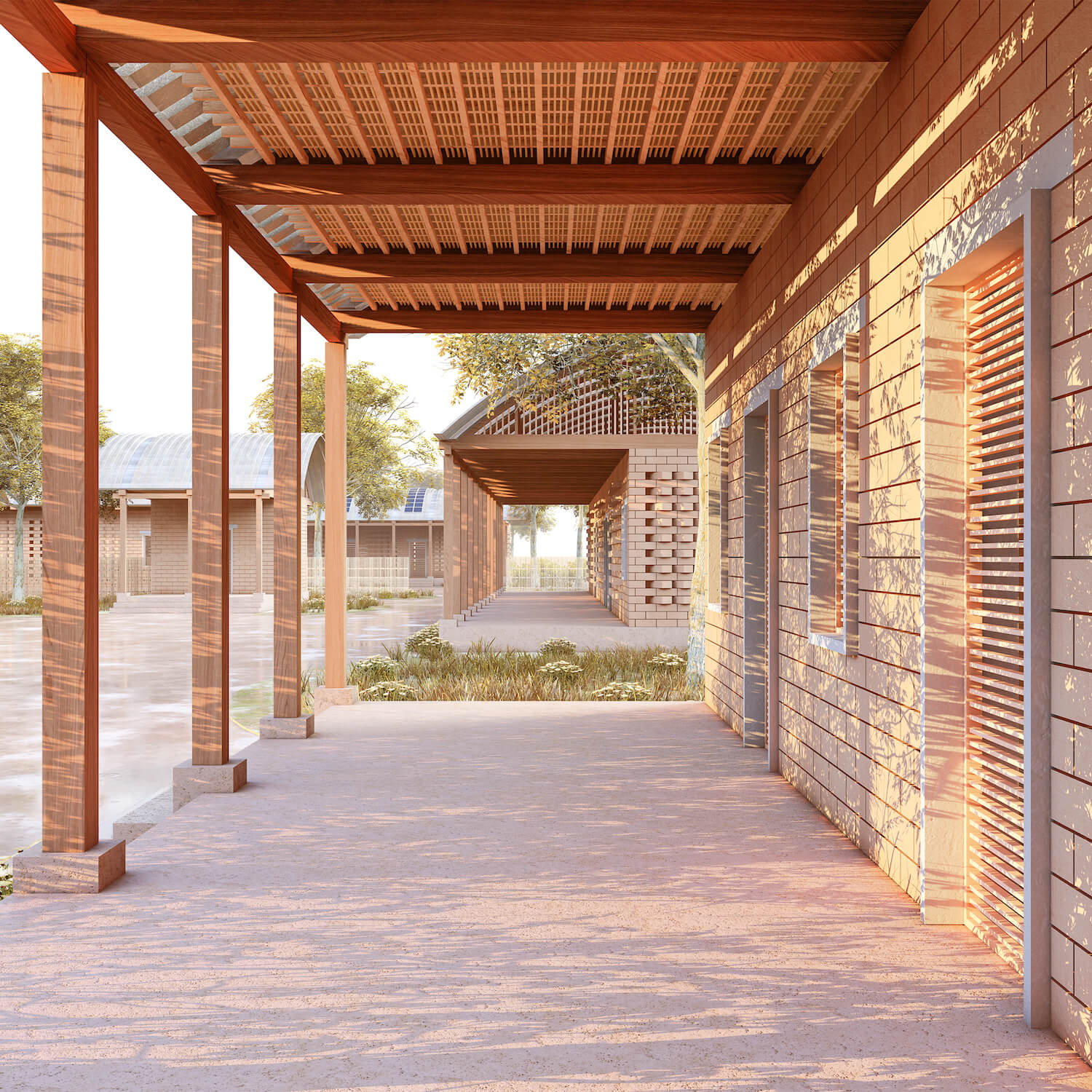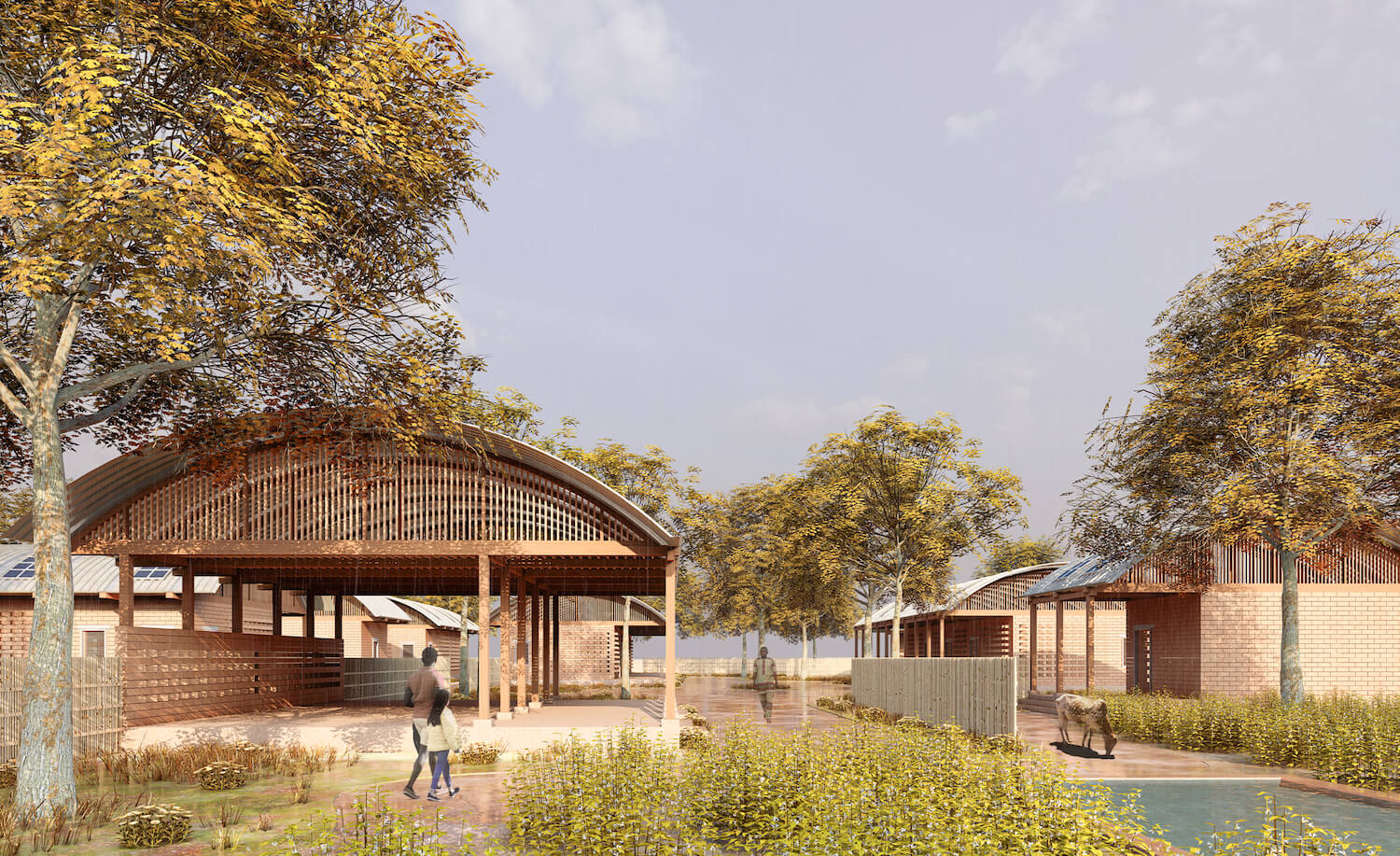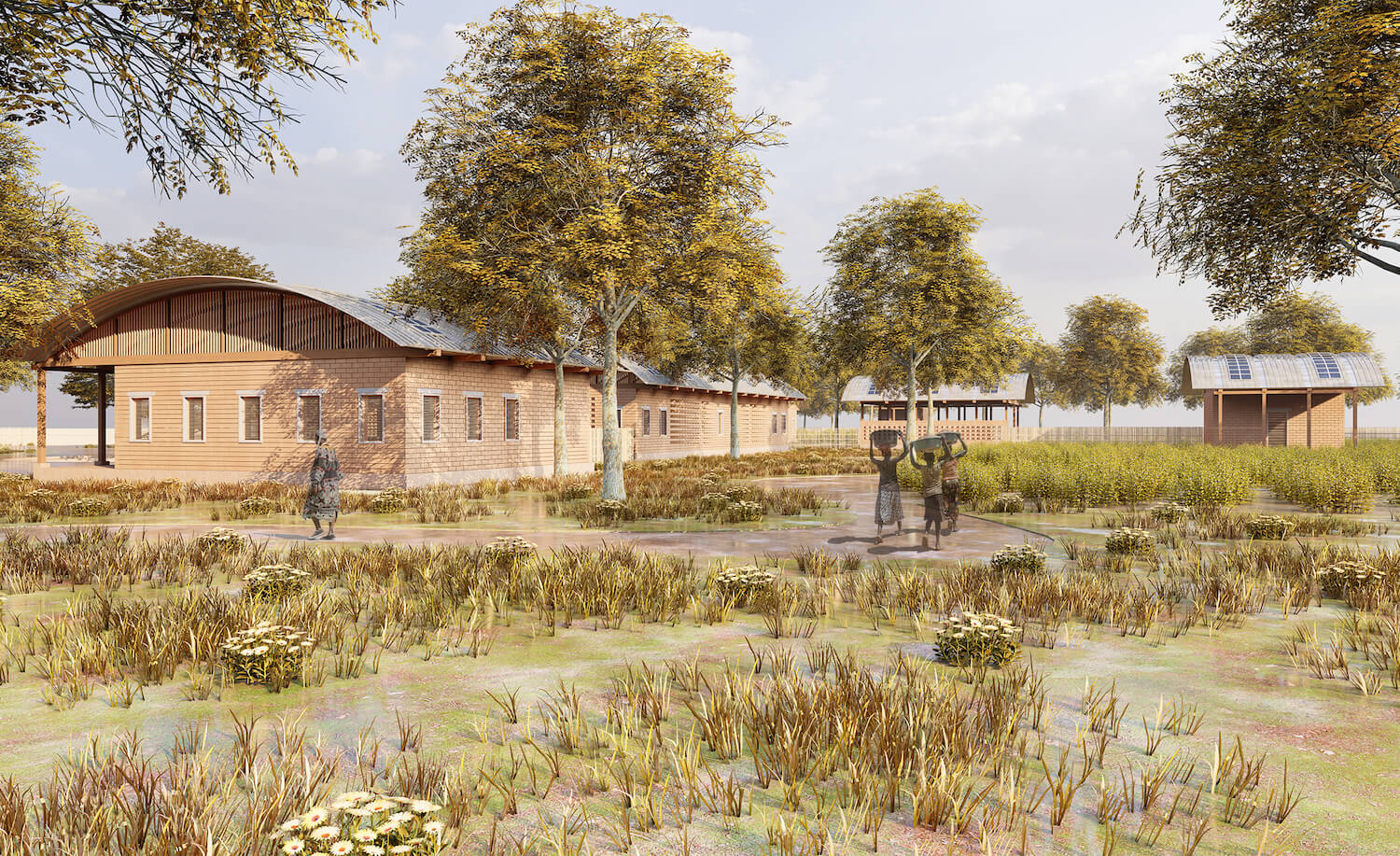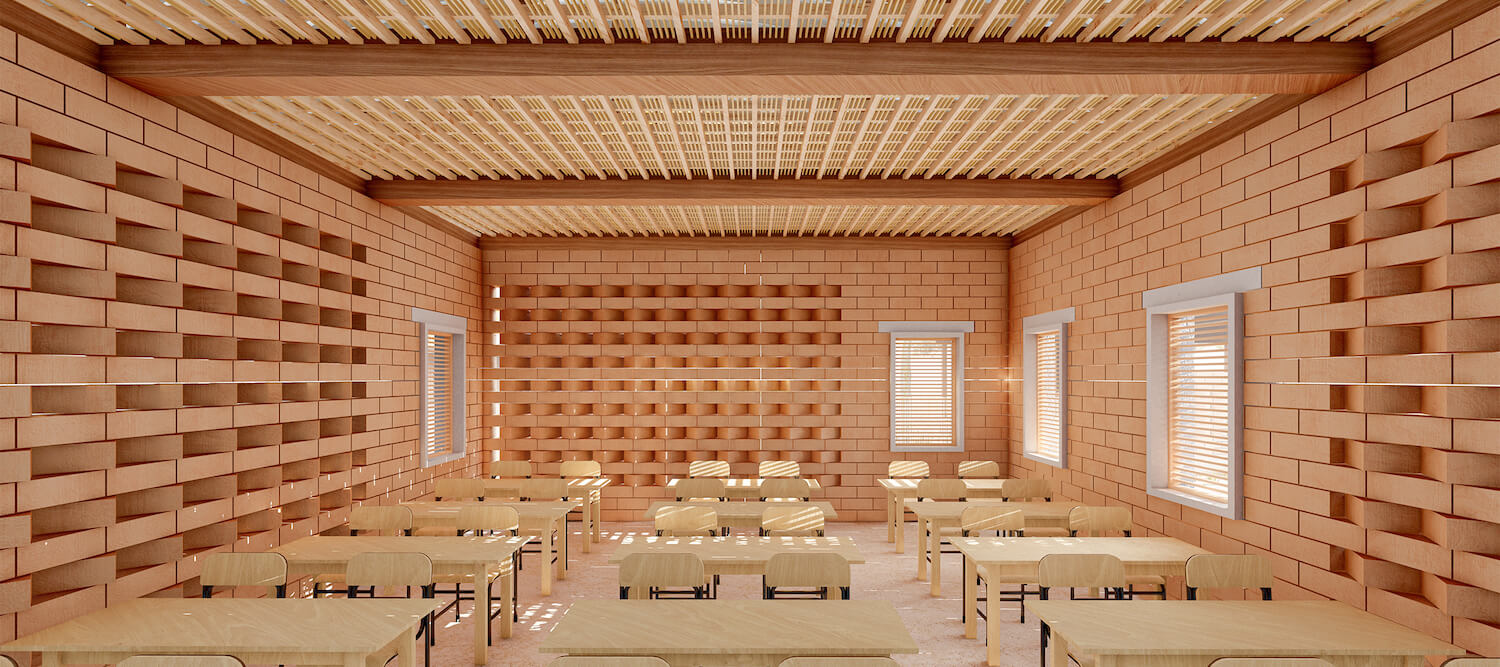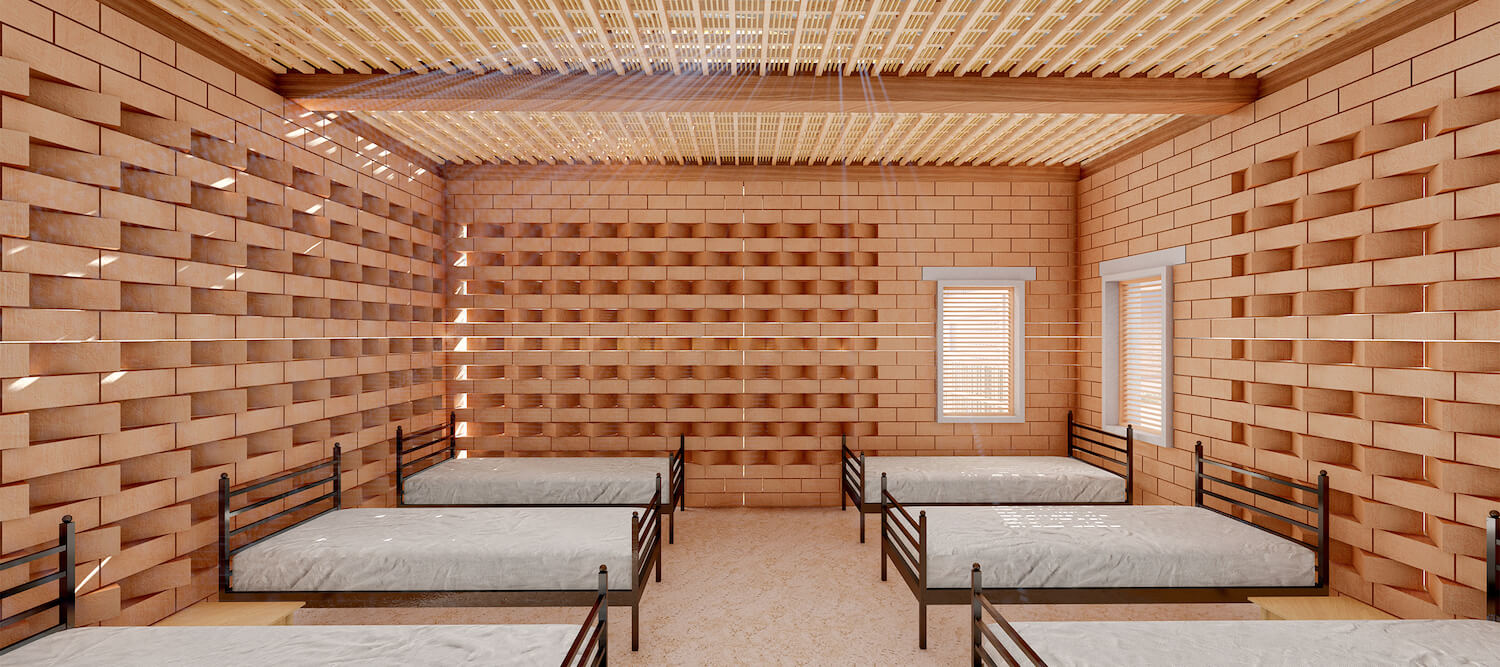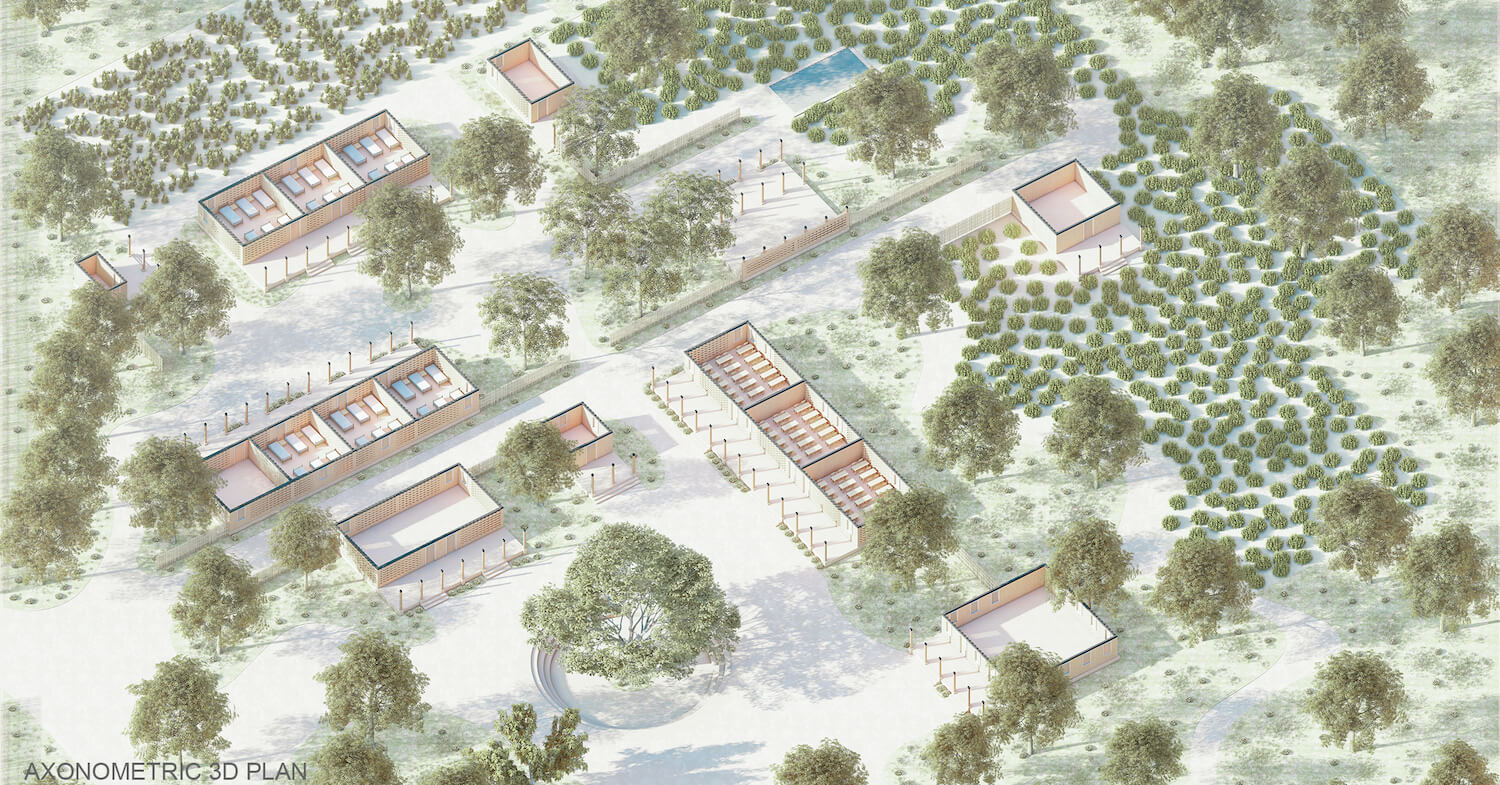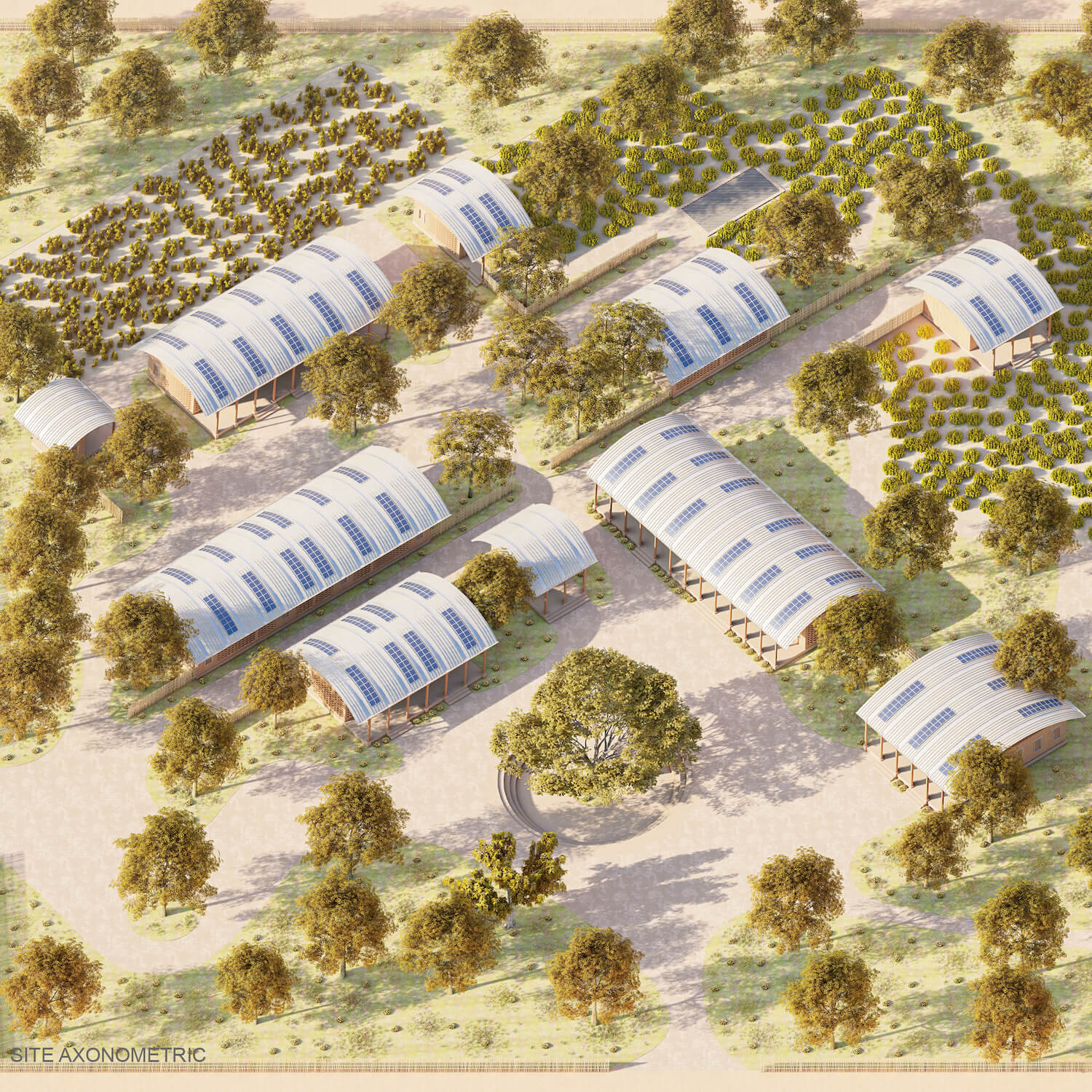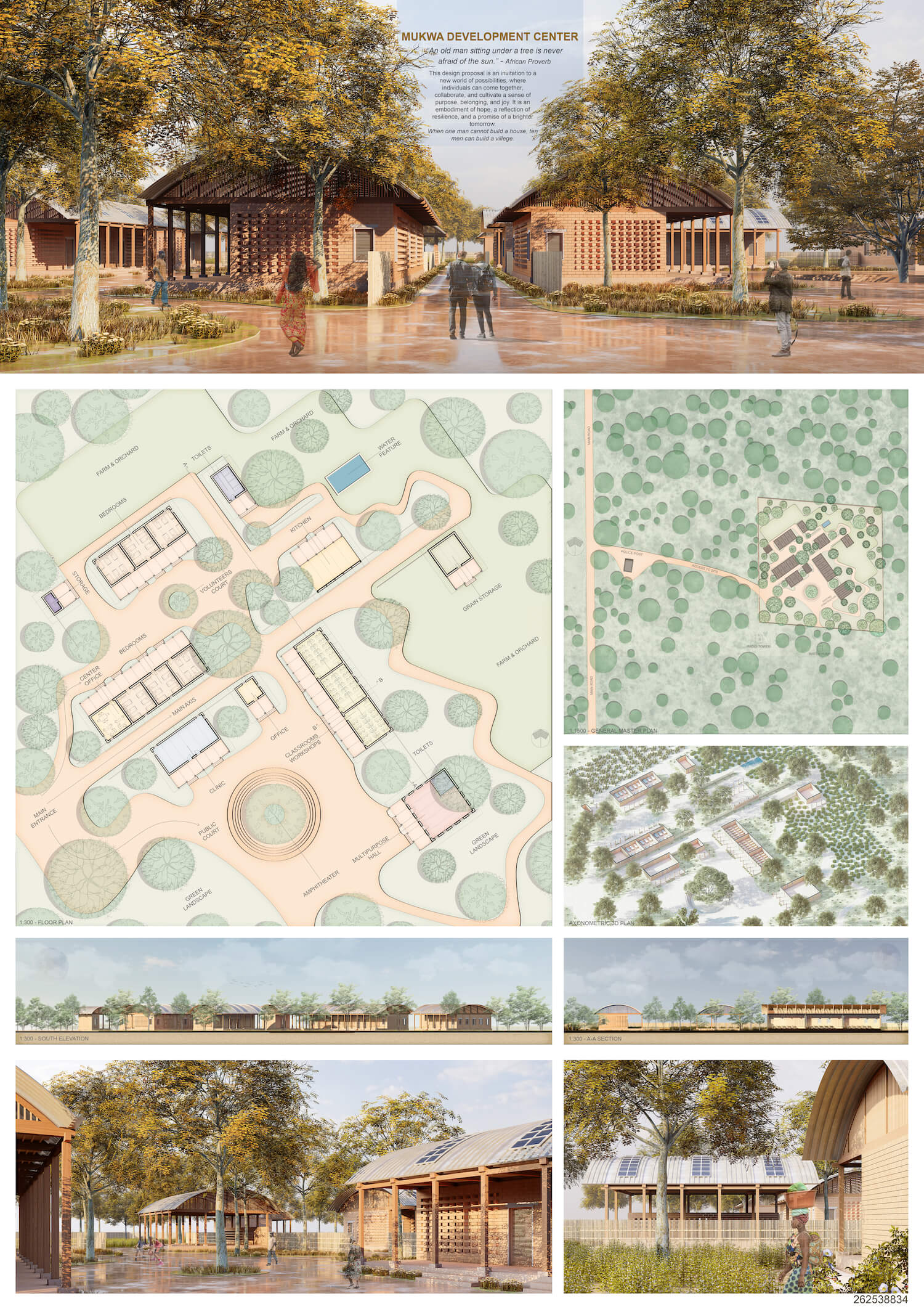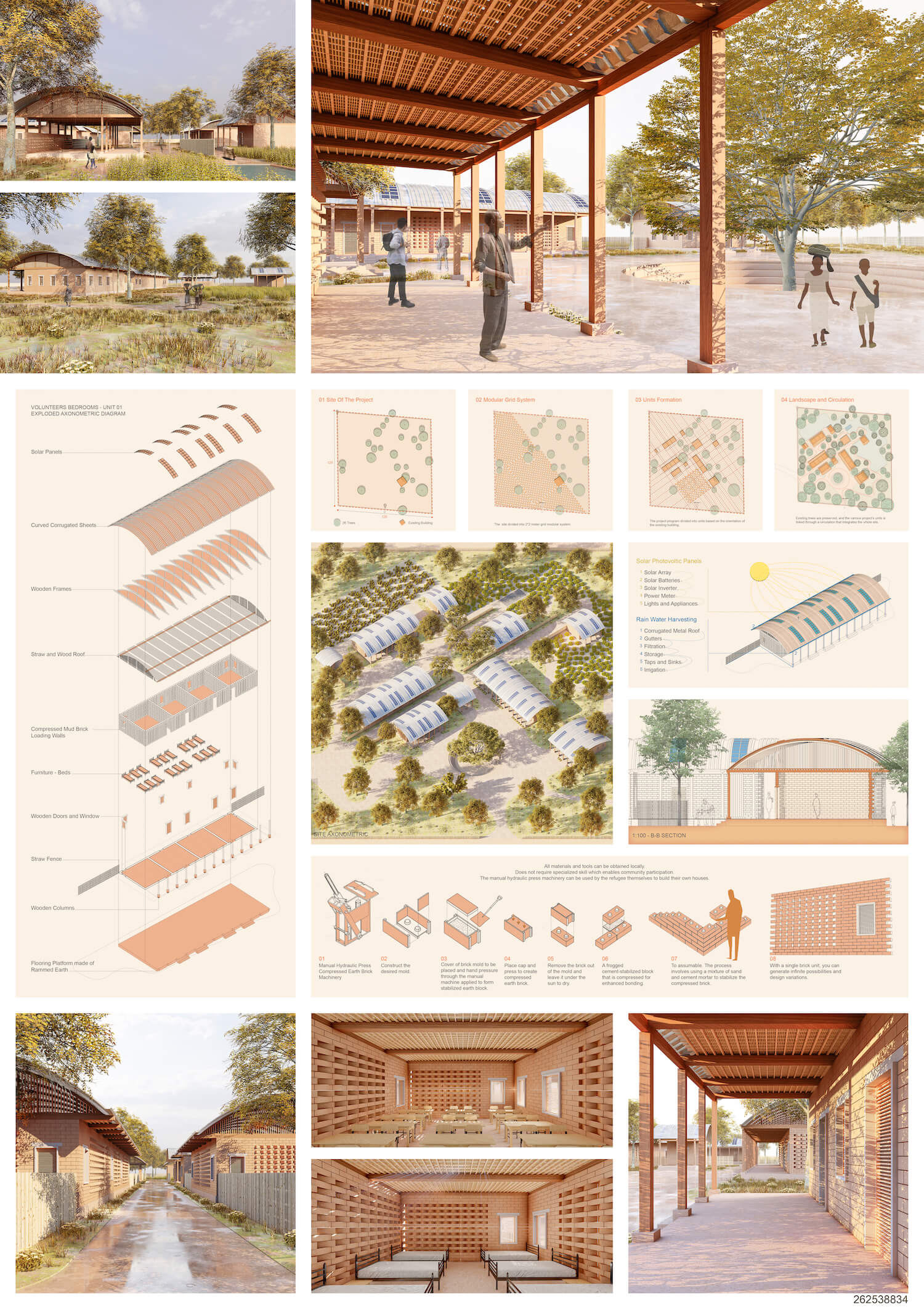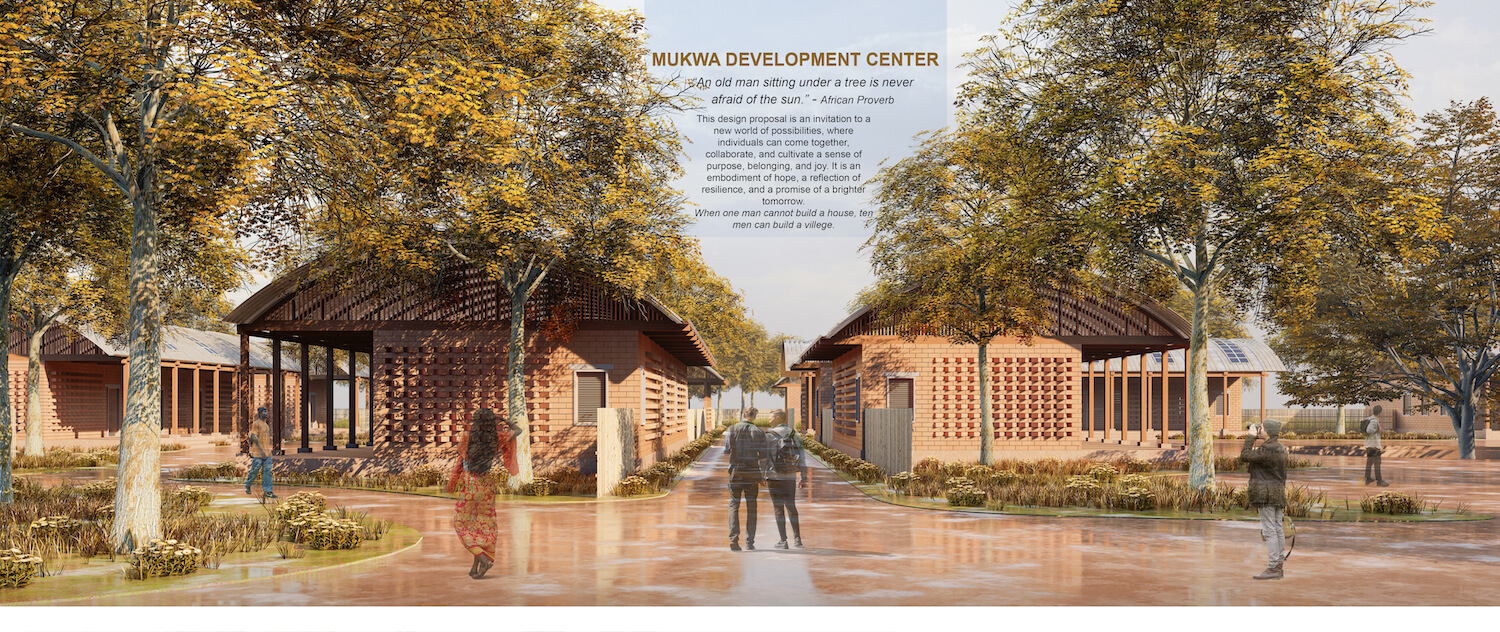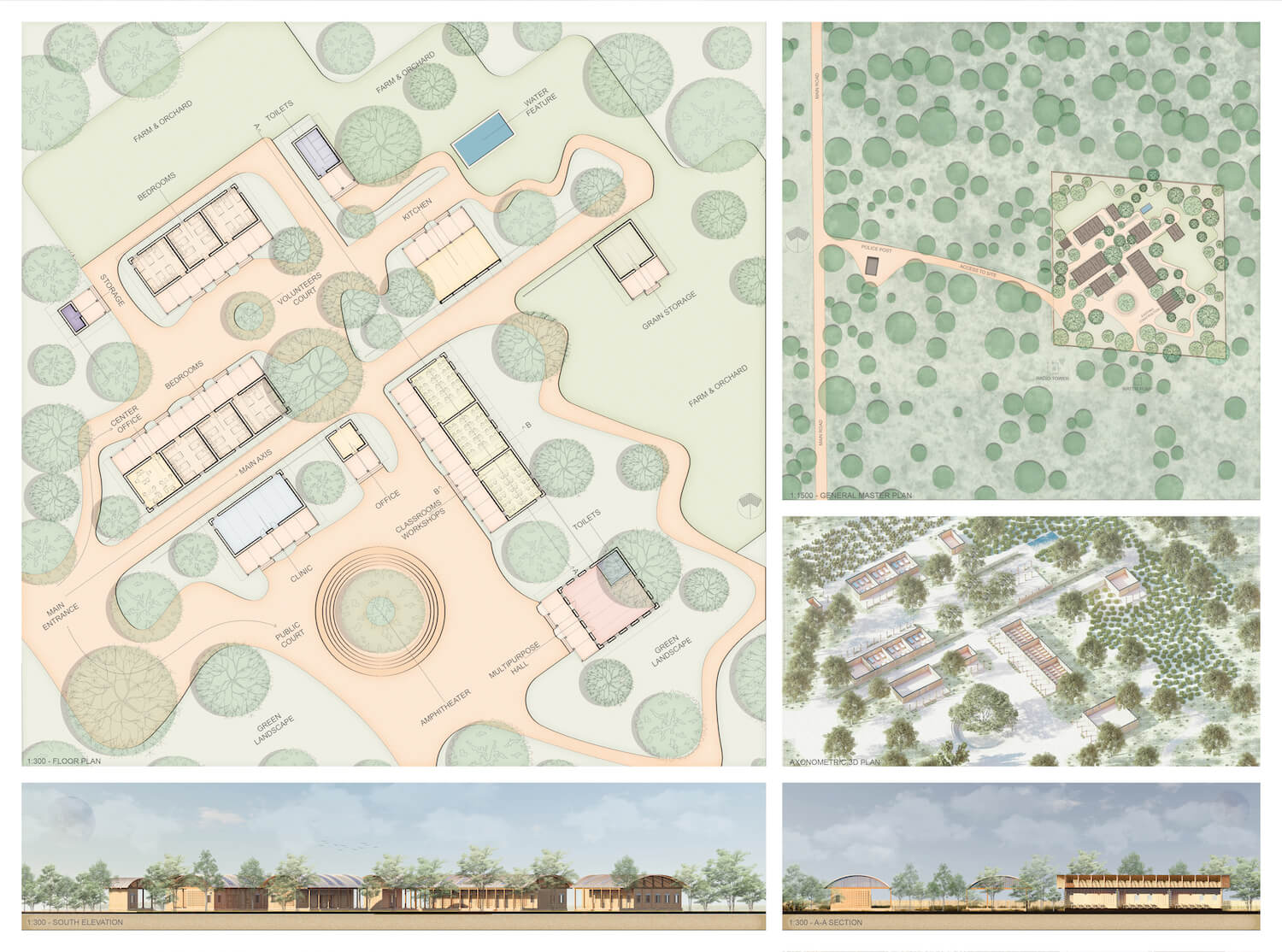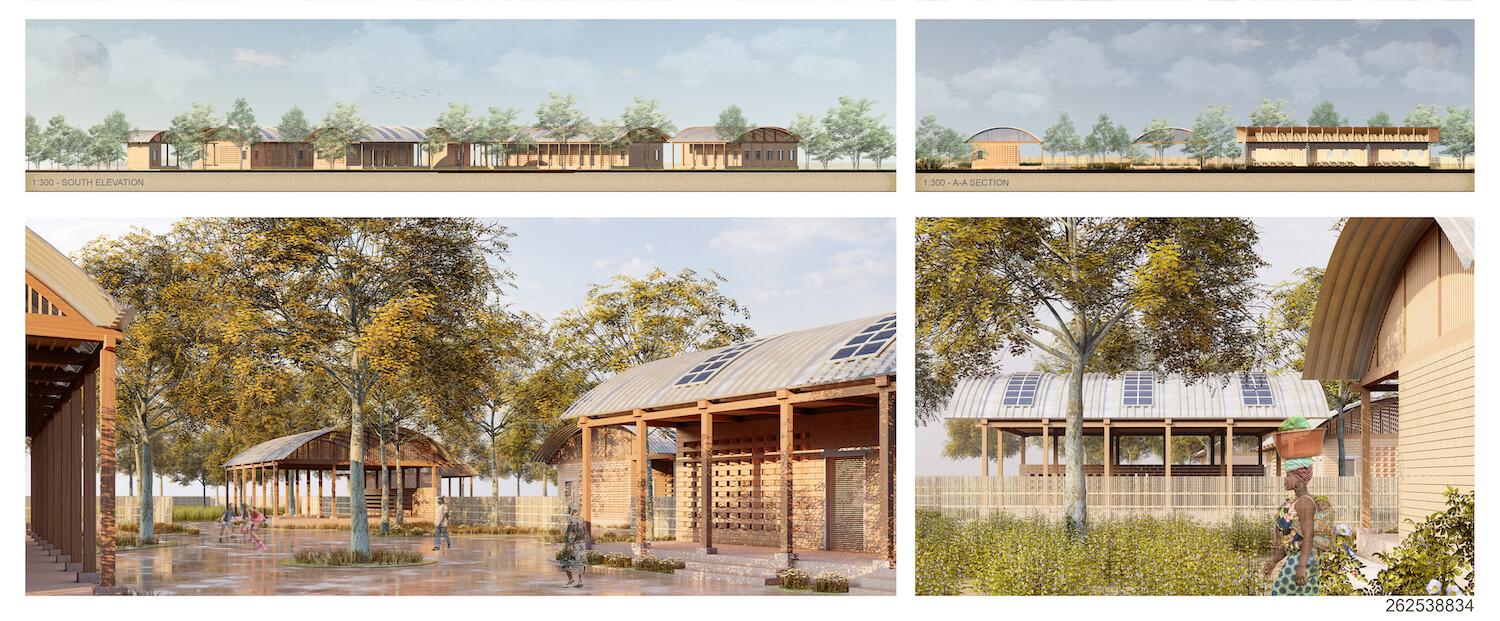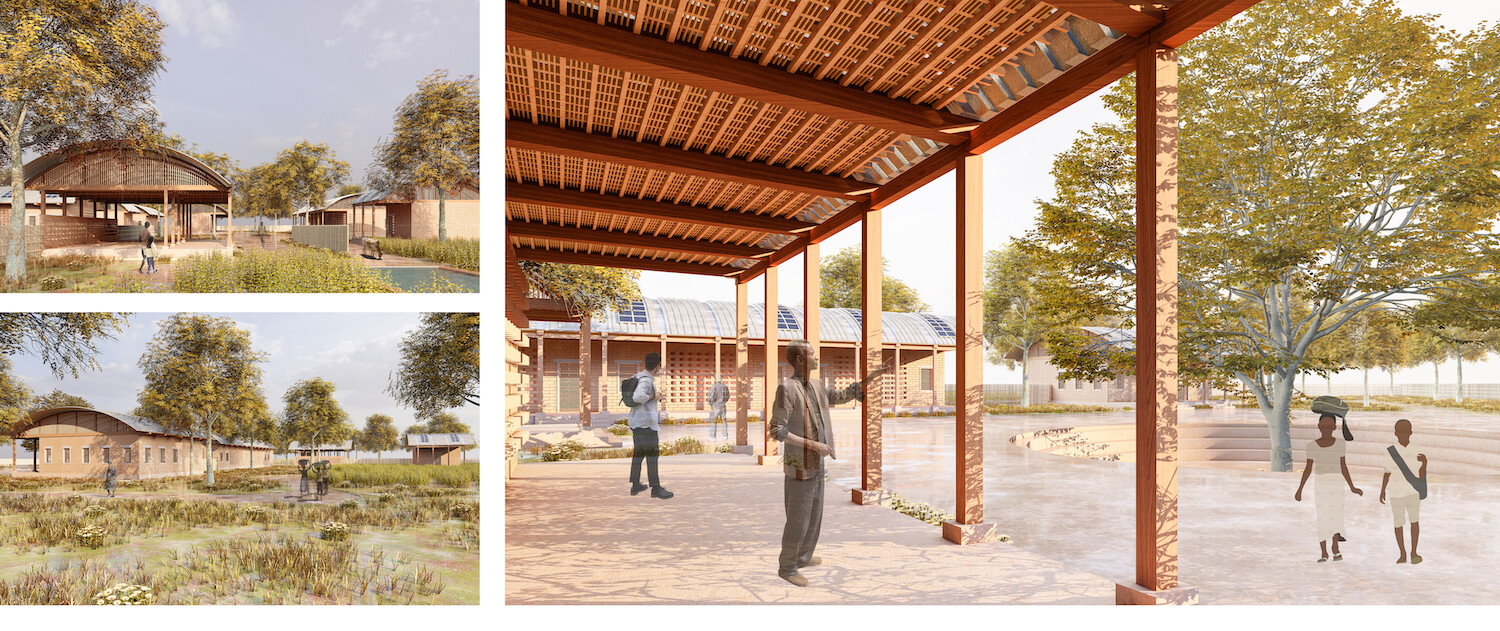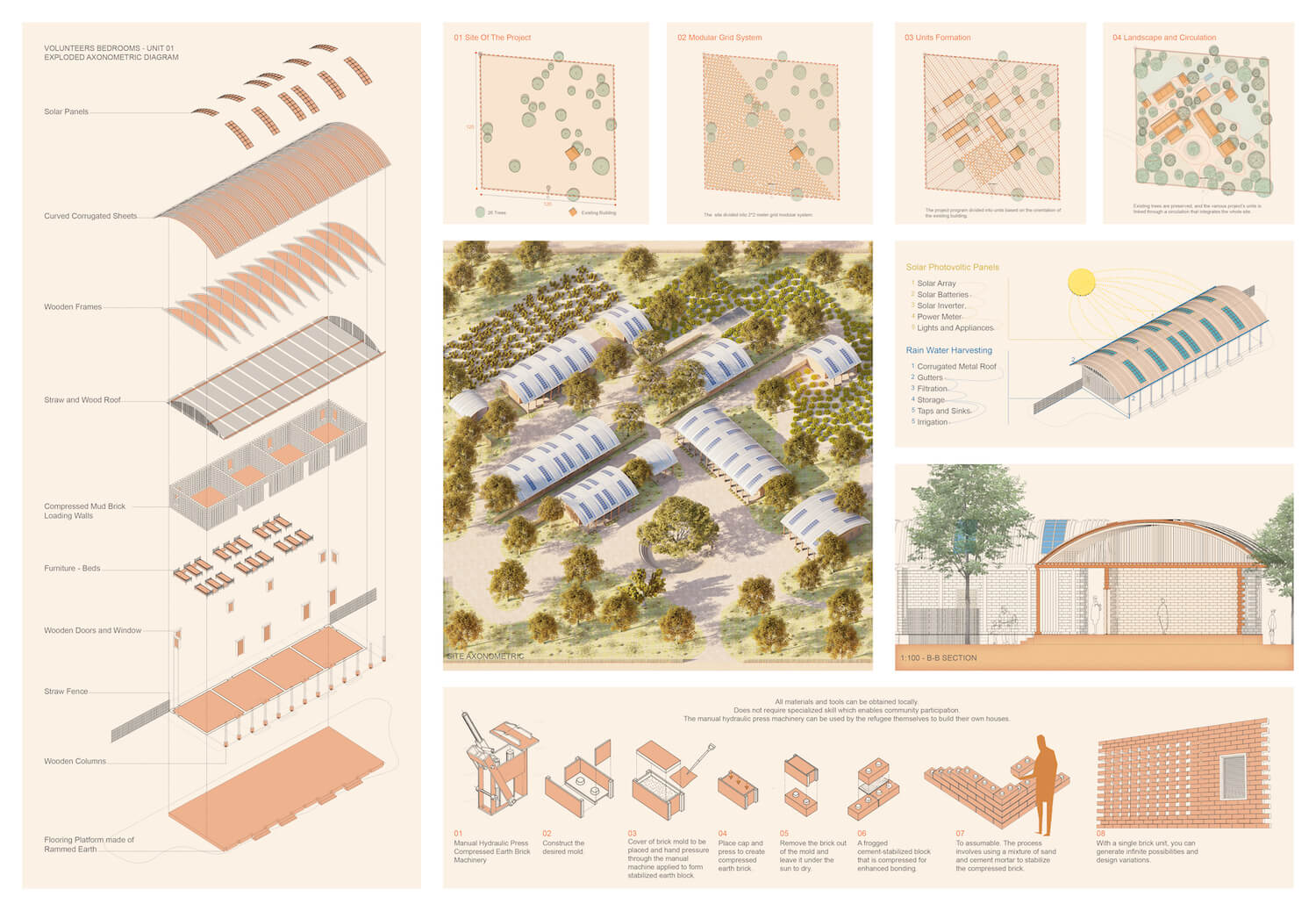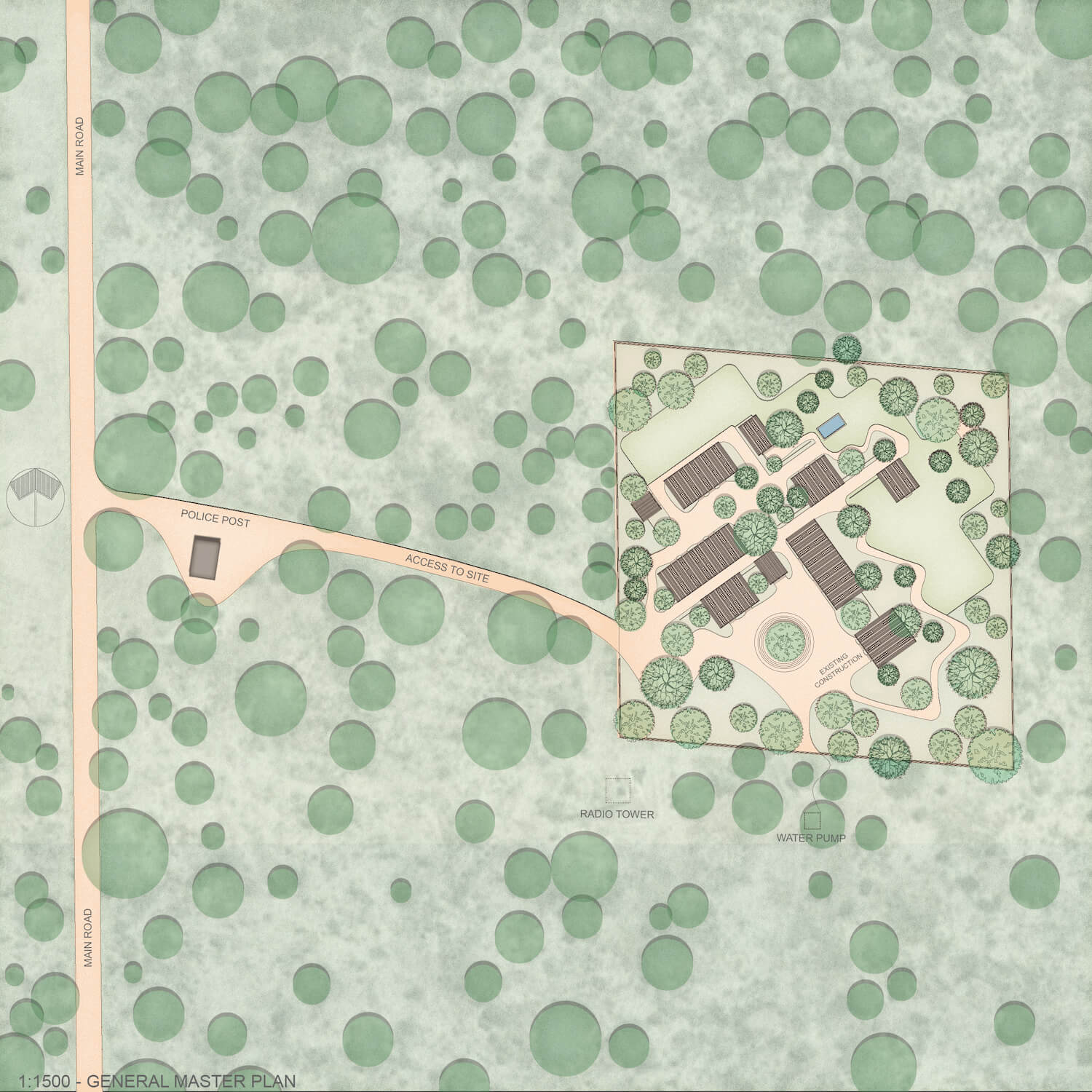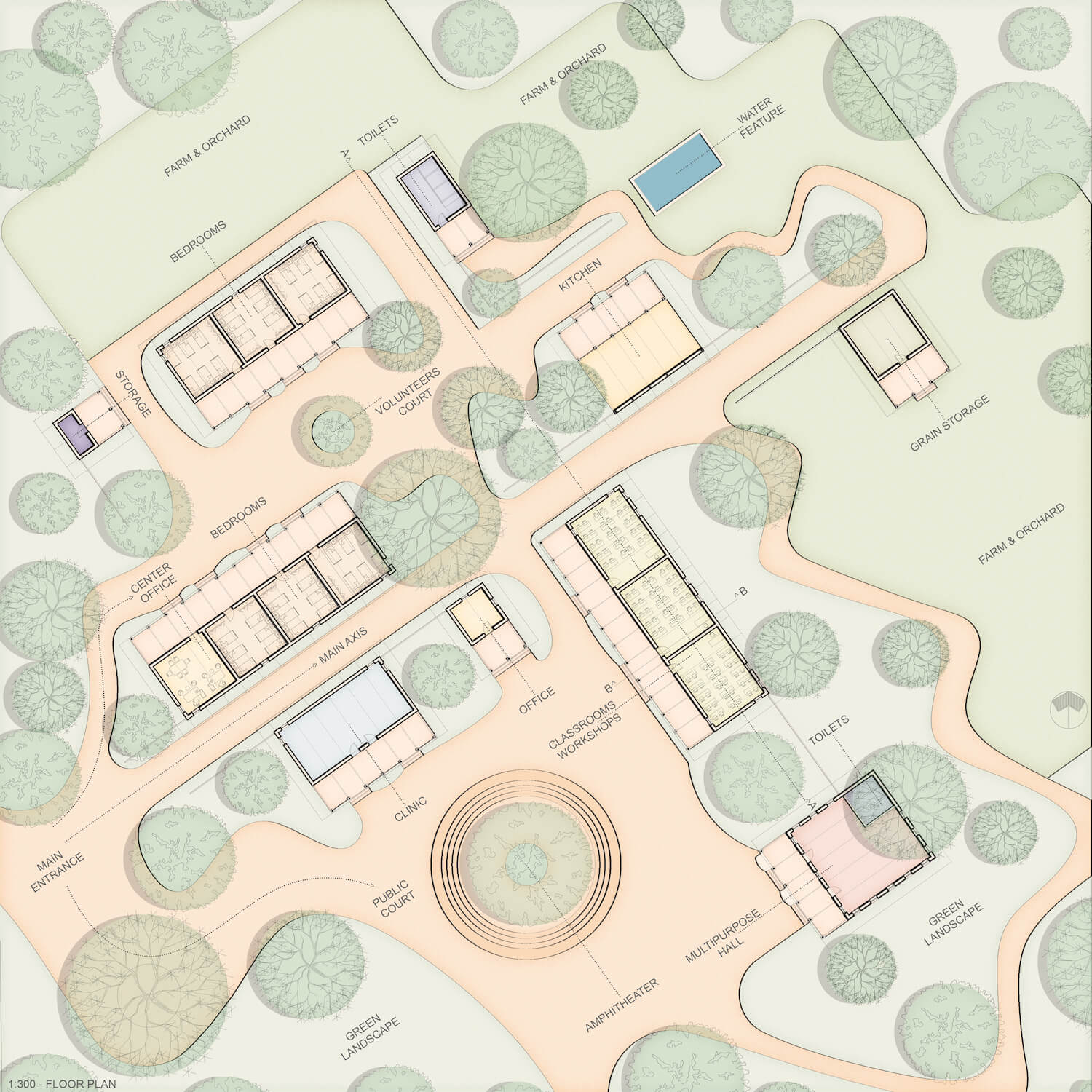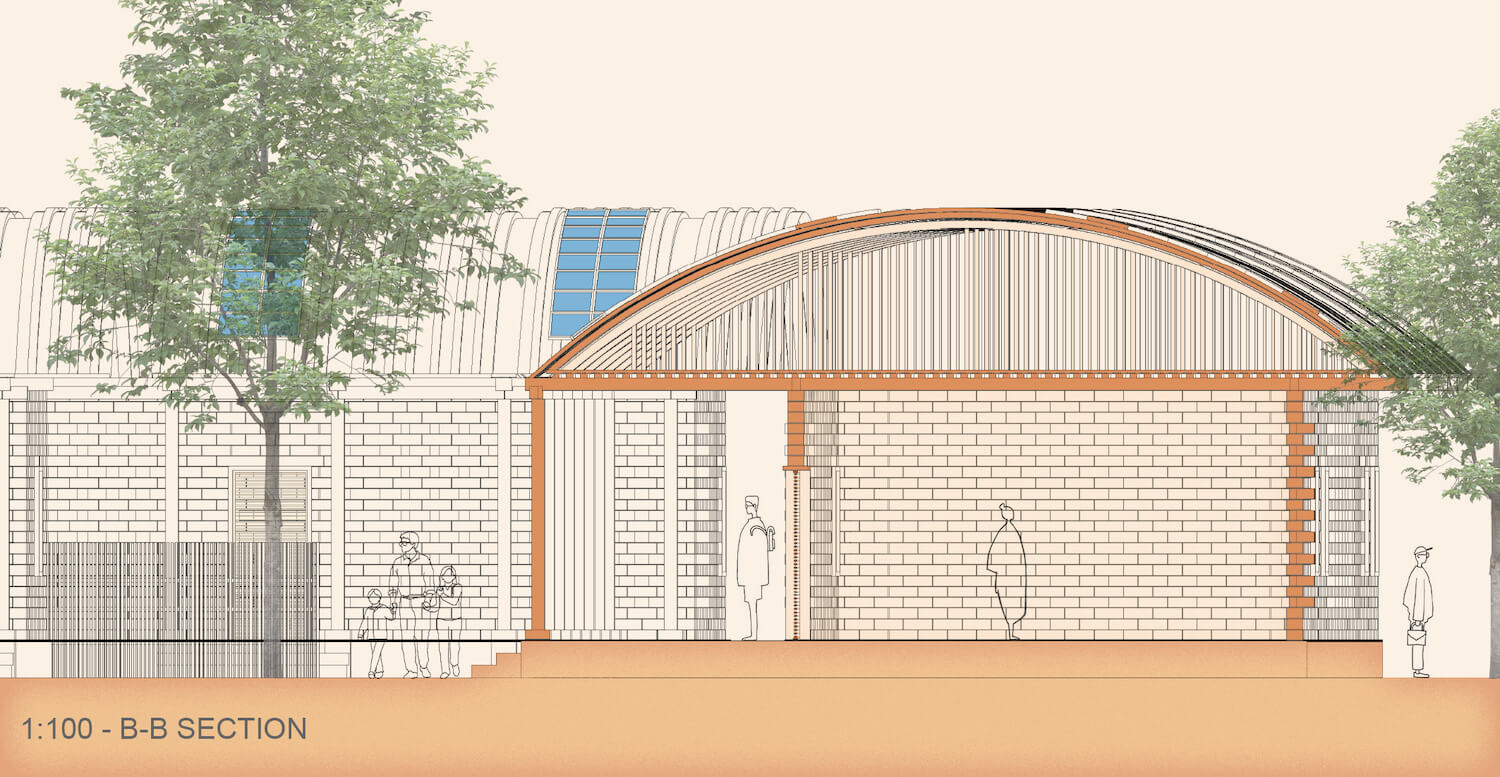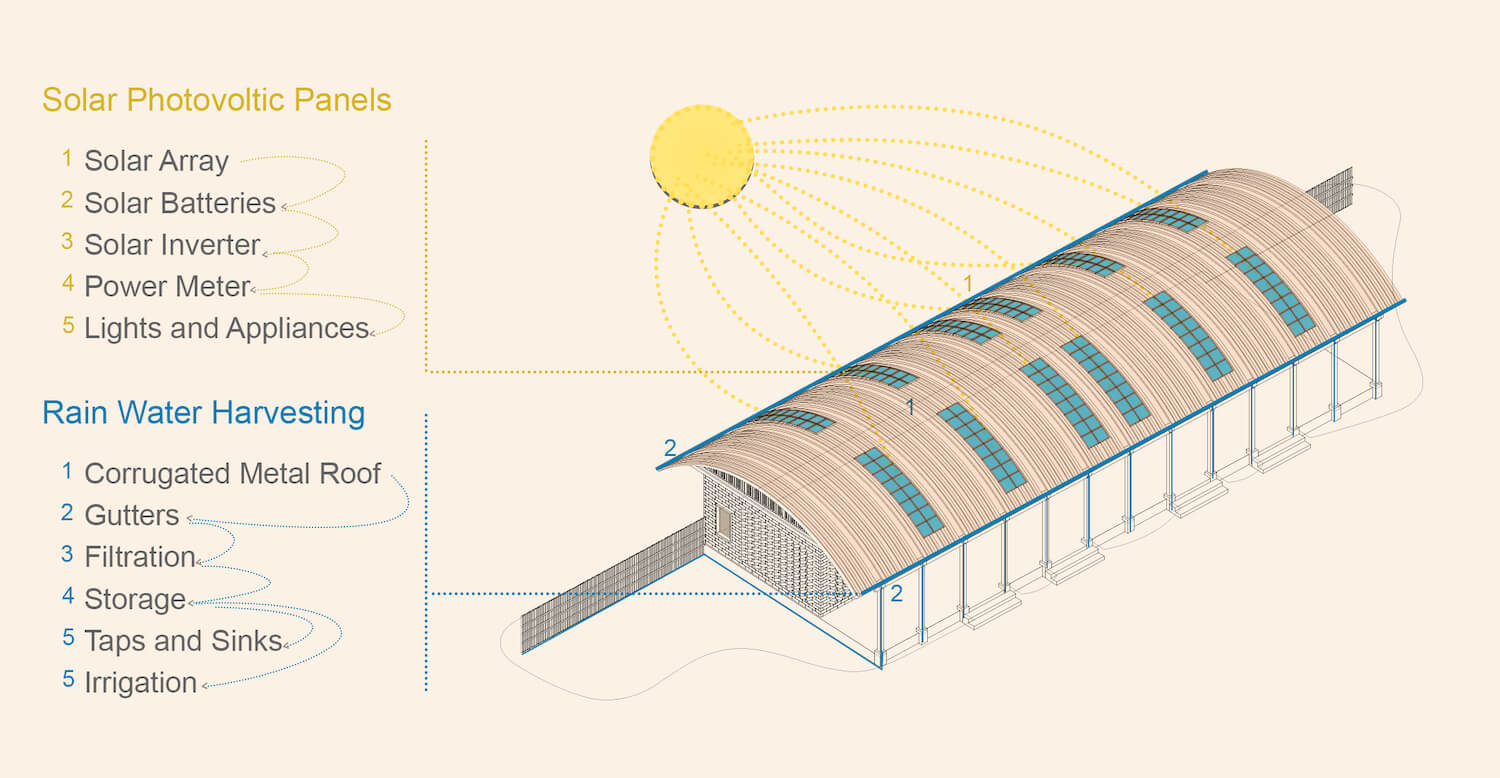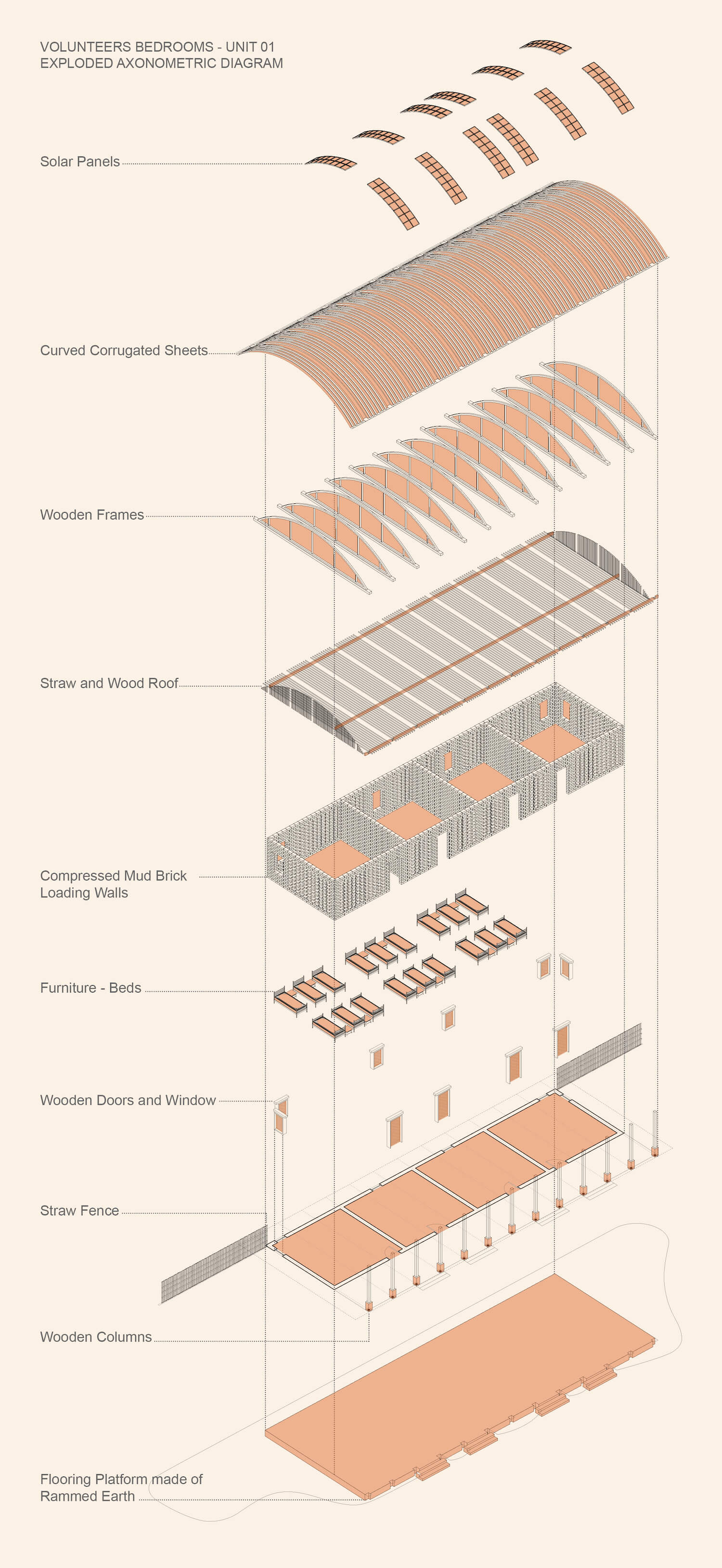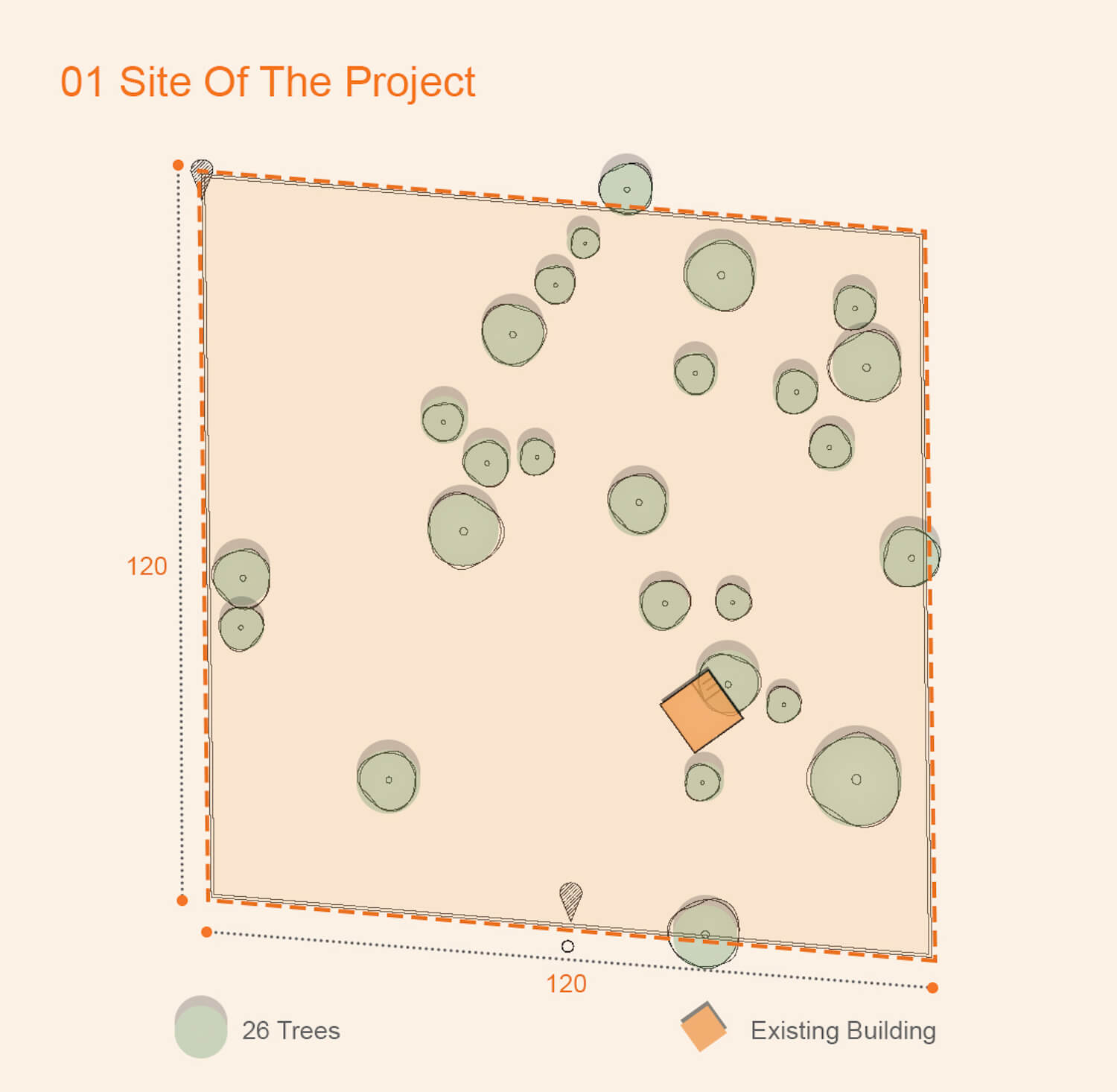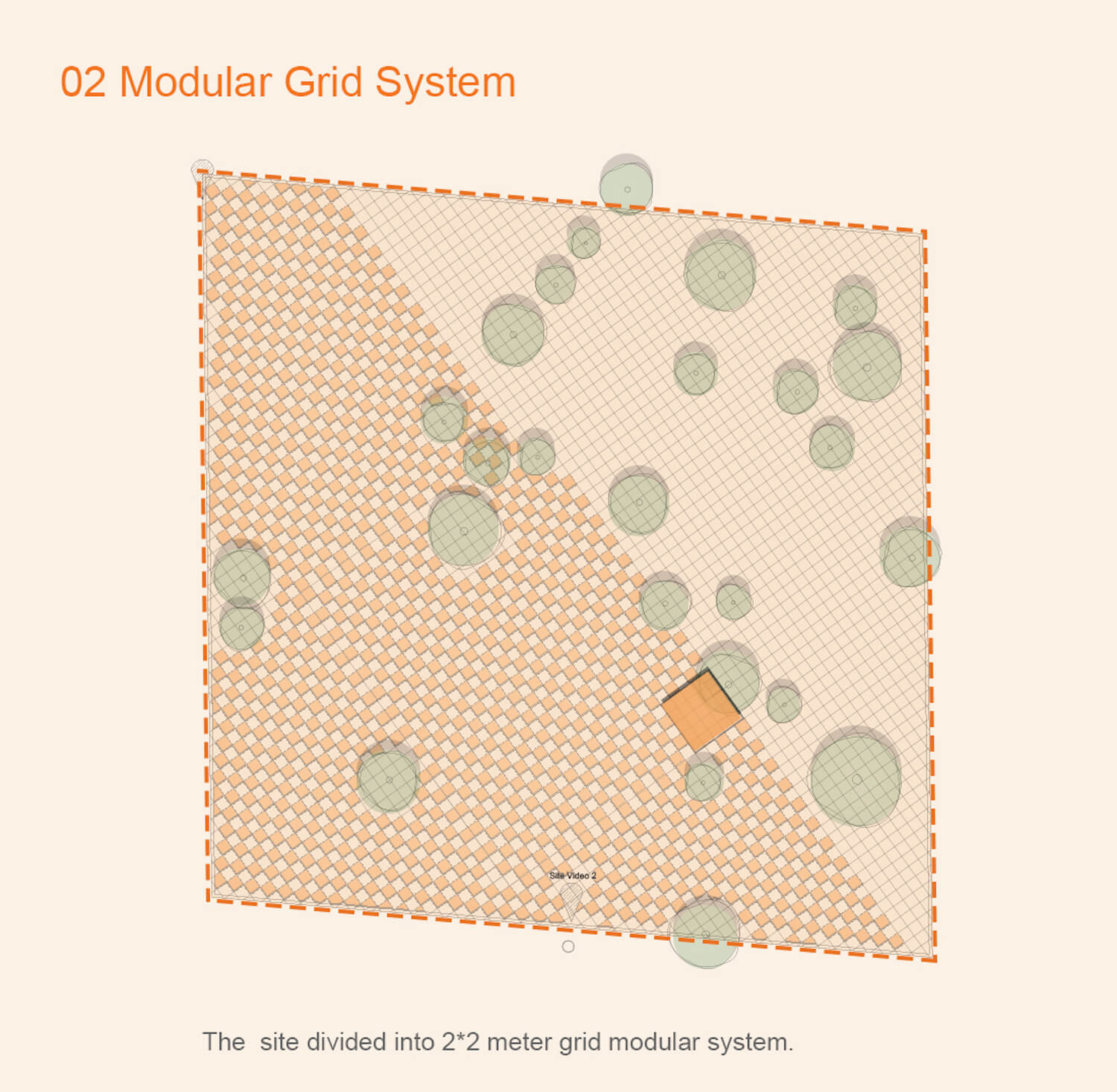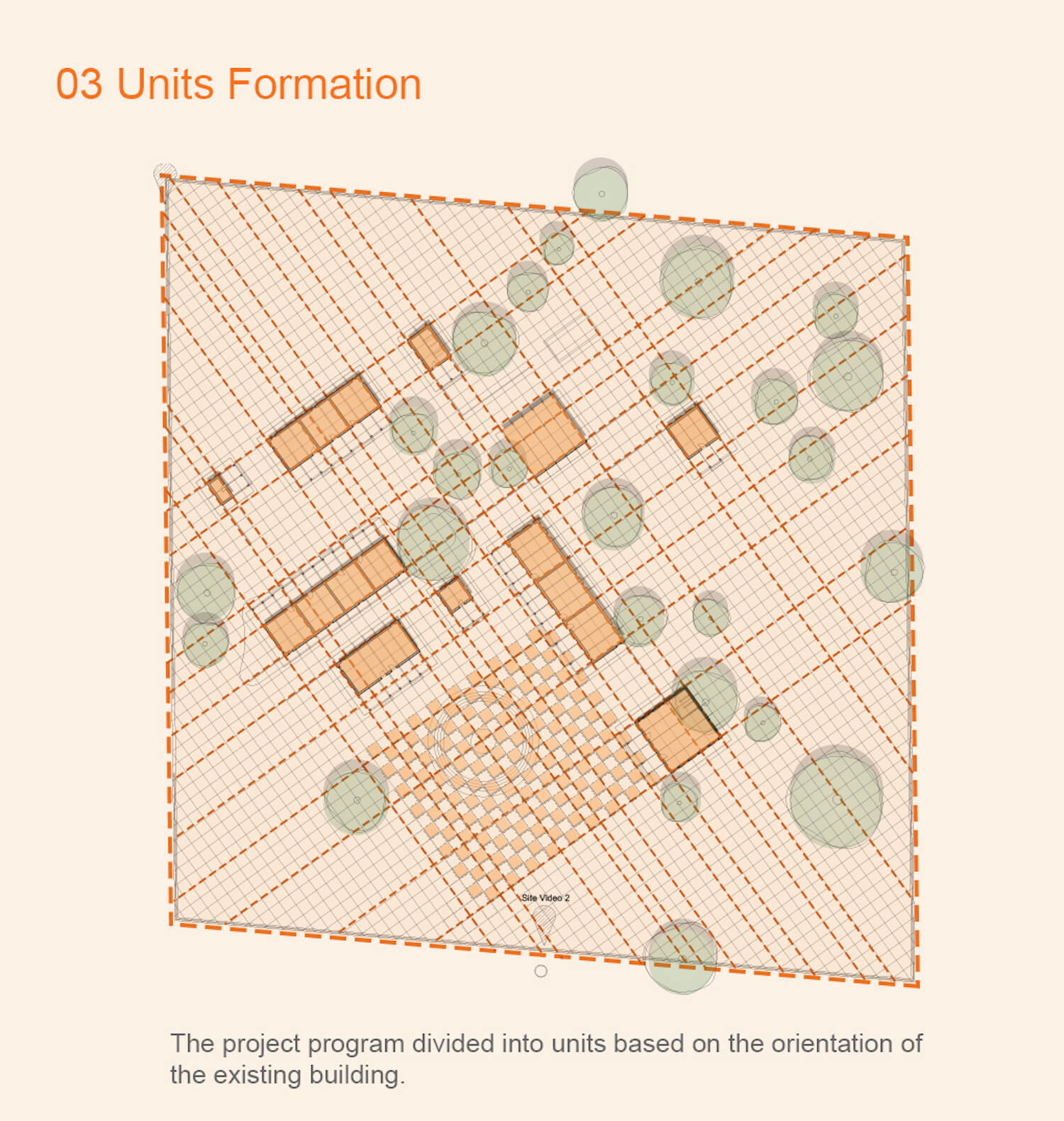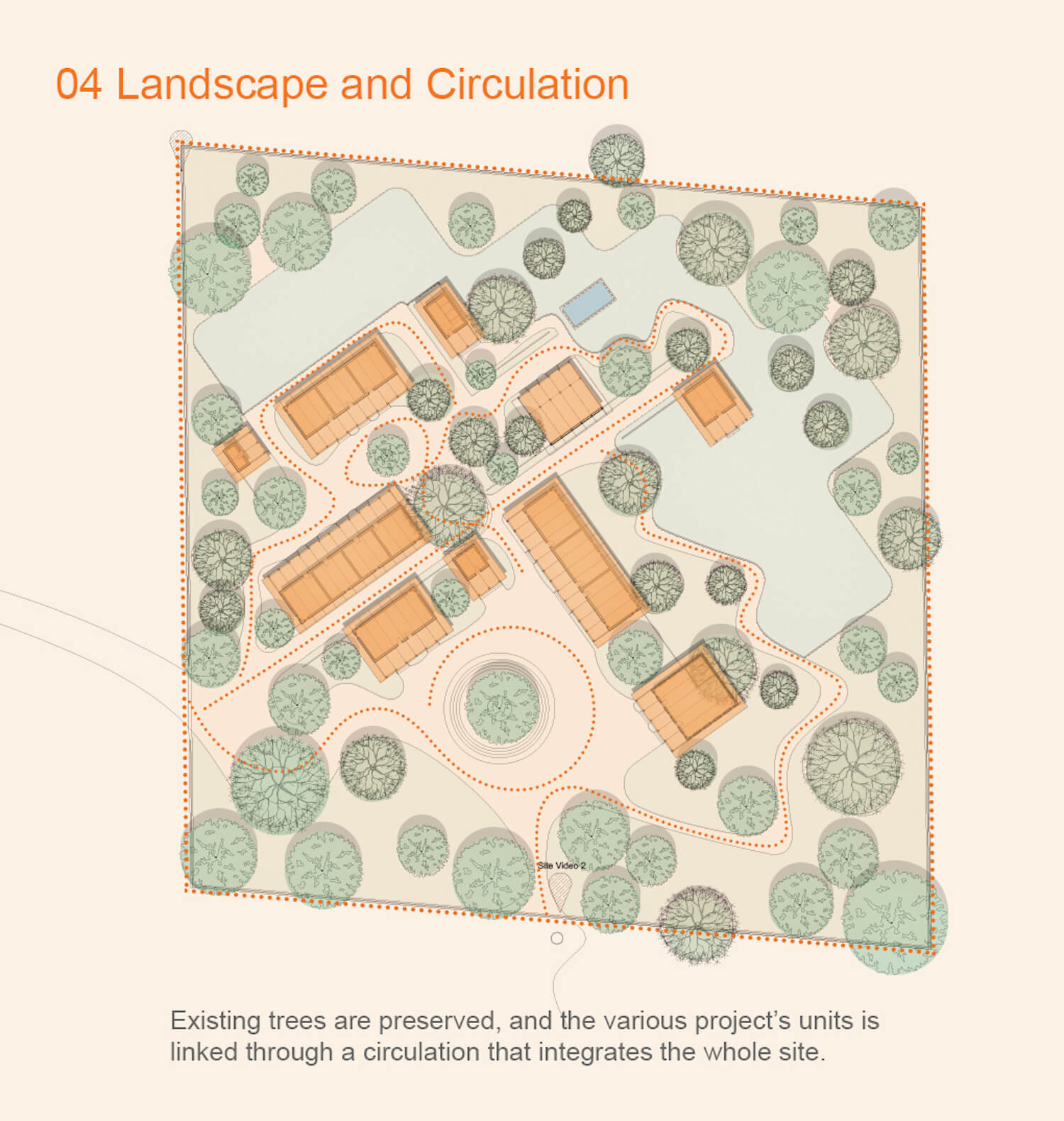 ---