The Iranian design studio, Shomali Design Studio, led by Yaser and Yasin Rashid Shomali, recently designed a villas, located in a Gilan, Iran.
The main idea came from the local building in this area with sloping roofs because of the rainy environment. Always we liked to see this wooden slopping roof from inside the house and the triangle shape from outside. Adding some modern sense helped us to come up with this design.
Used a solid and simple form to make a powerful and safe feeling, then added some curve roofs to soften the design shape. The primary goal was to create harmony with the surrounding by extending a sloping roof to the corner ground. Thus, the futuristic and modern form was born. Also, the interior has fluid and corner shapes, warm colors, and unique floor materials to make a cozy feel and the second conventional area brings up the viewer's eye level and presents different points of view.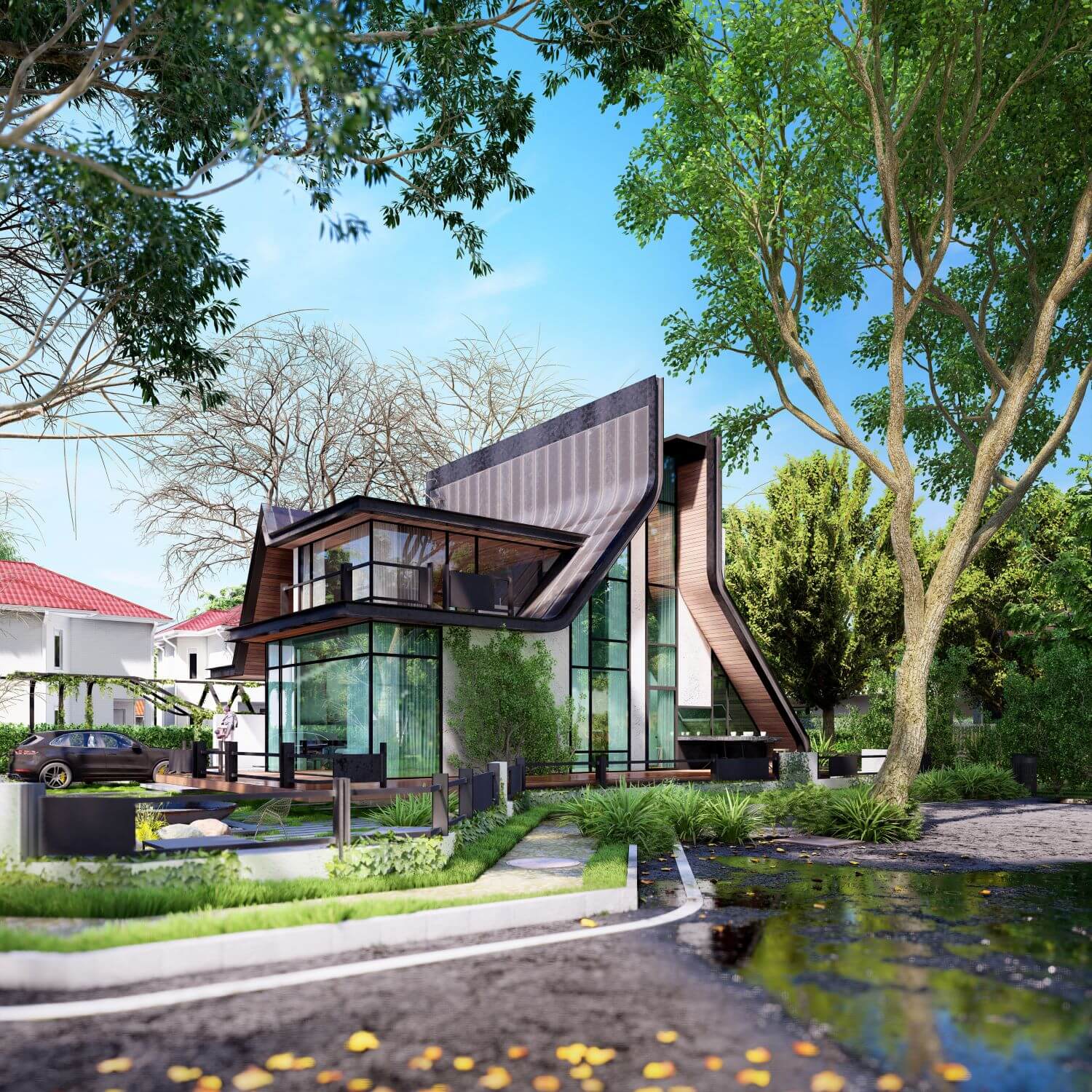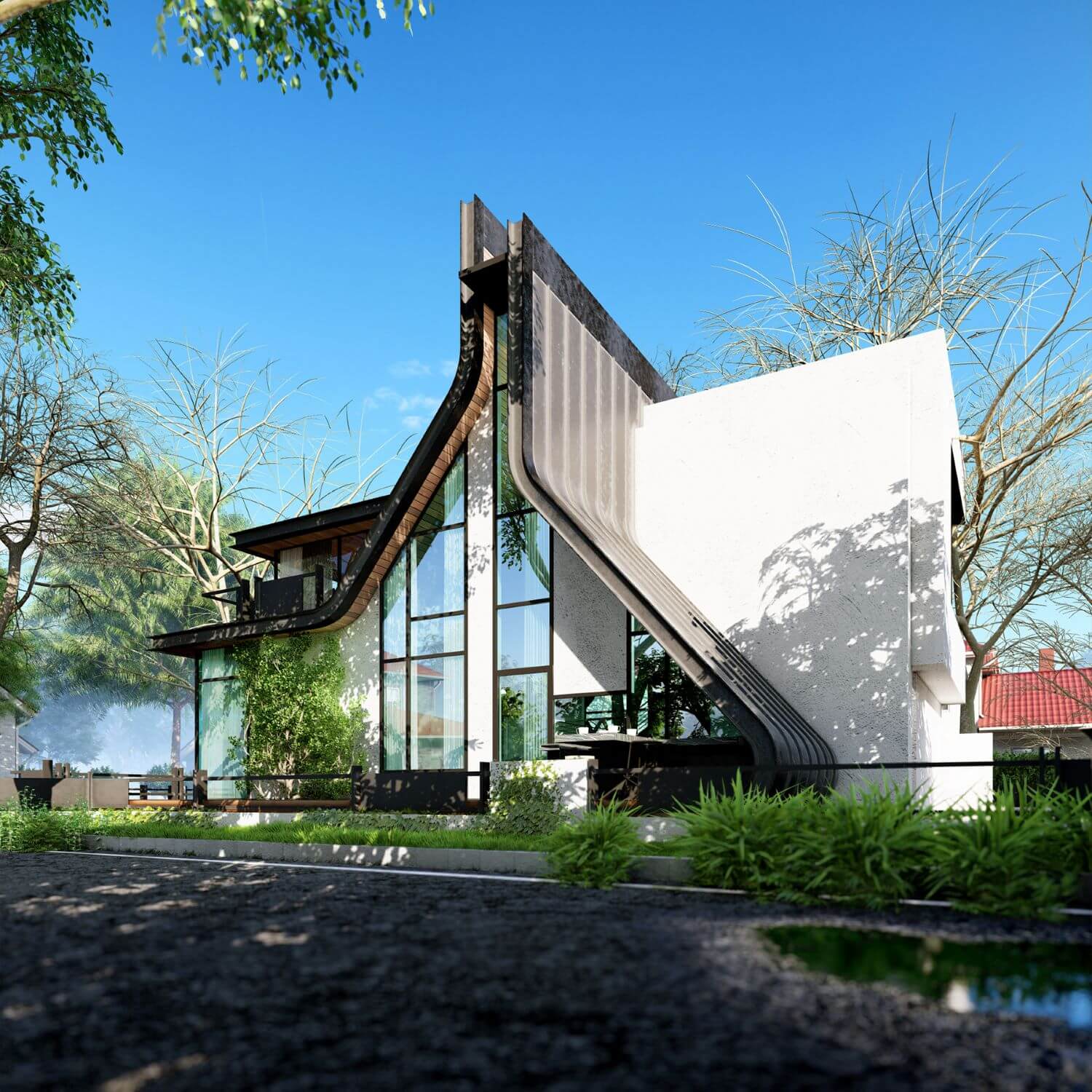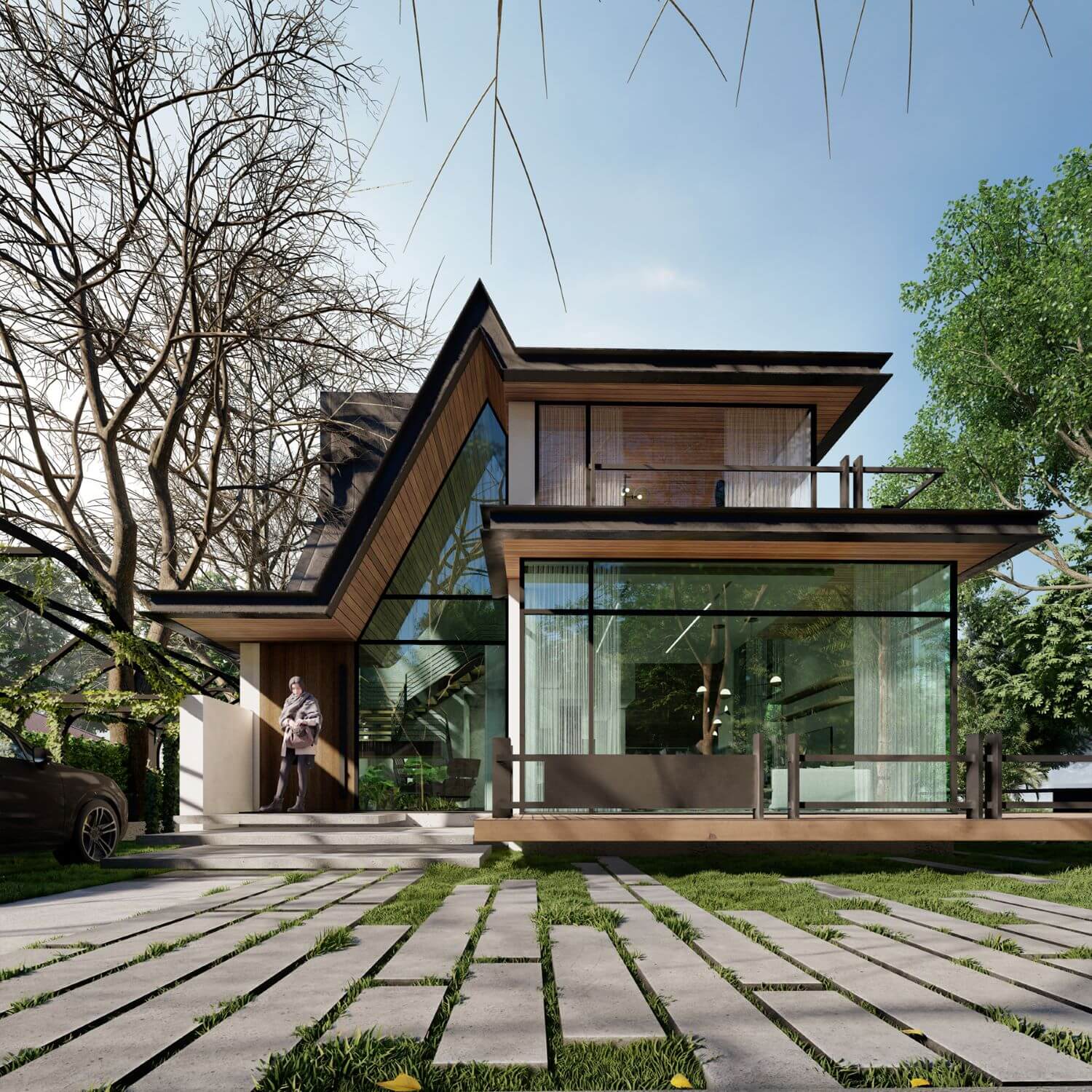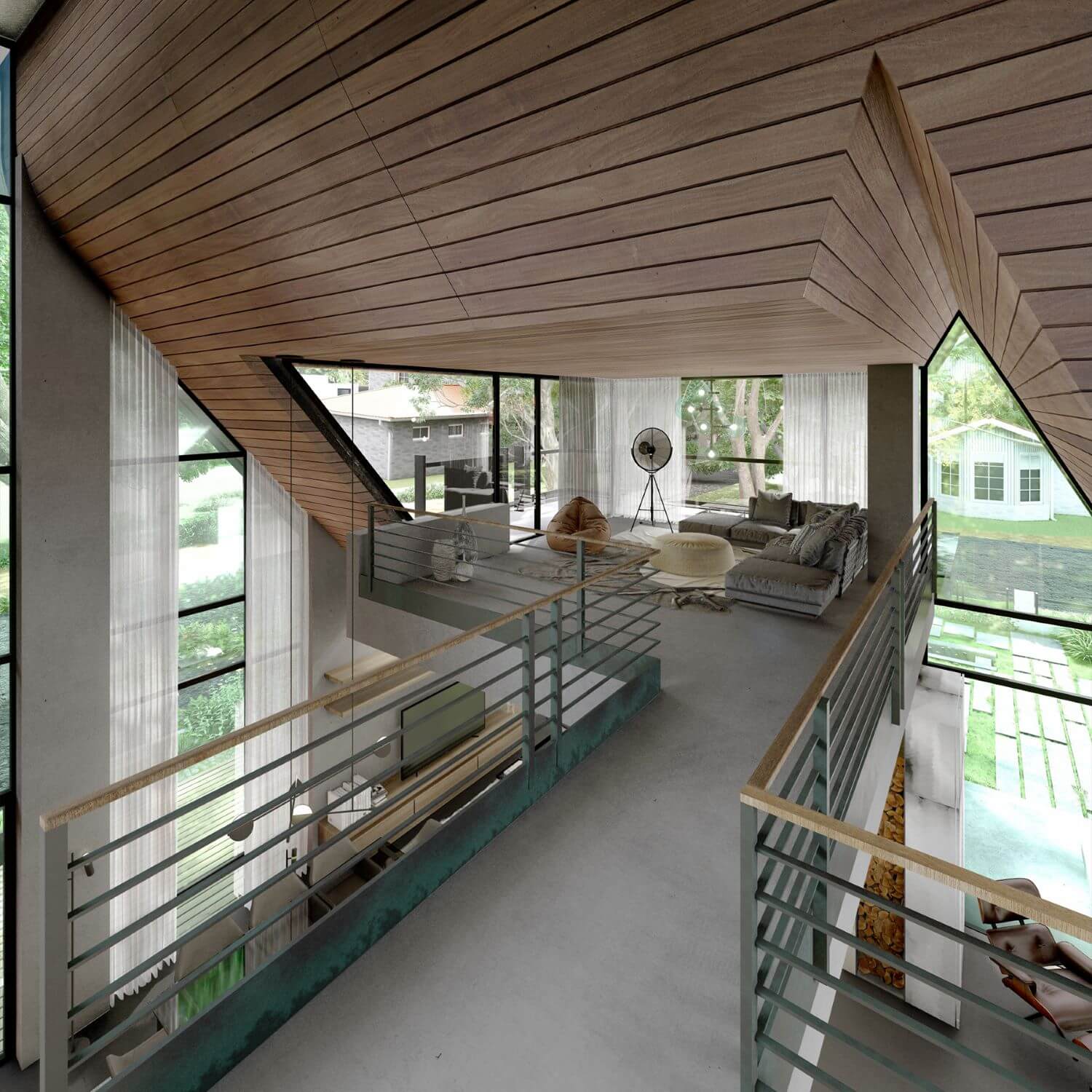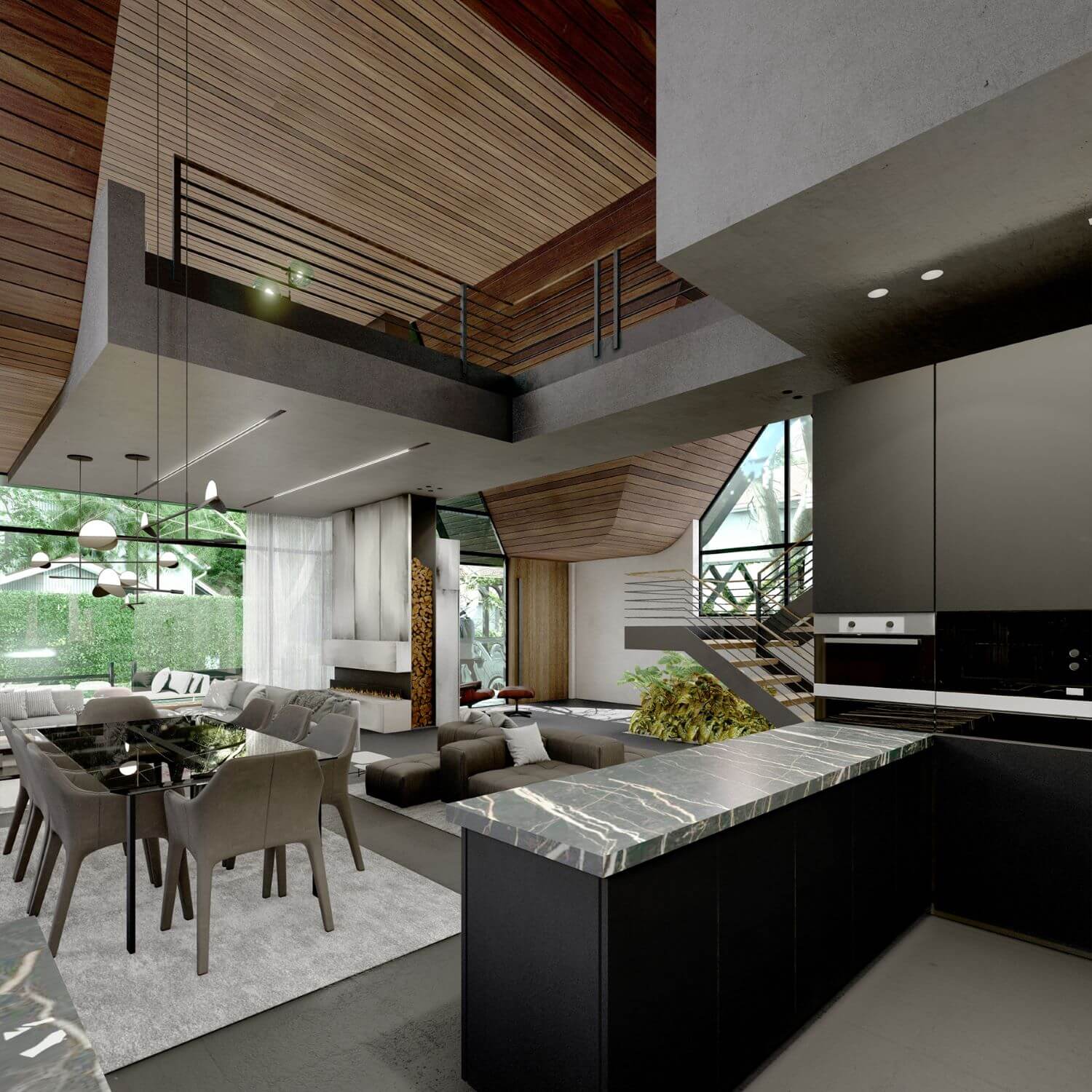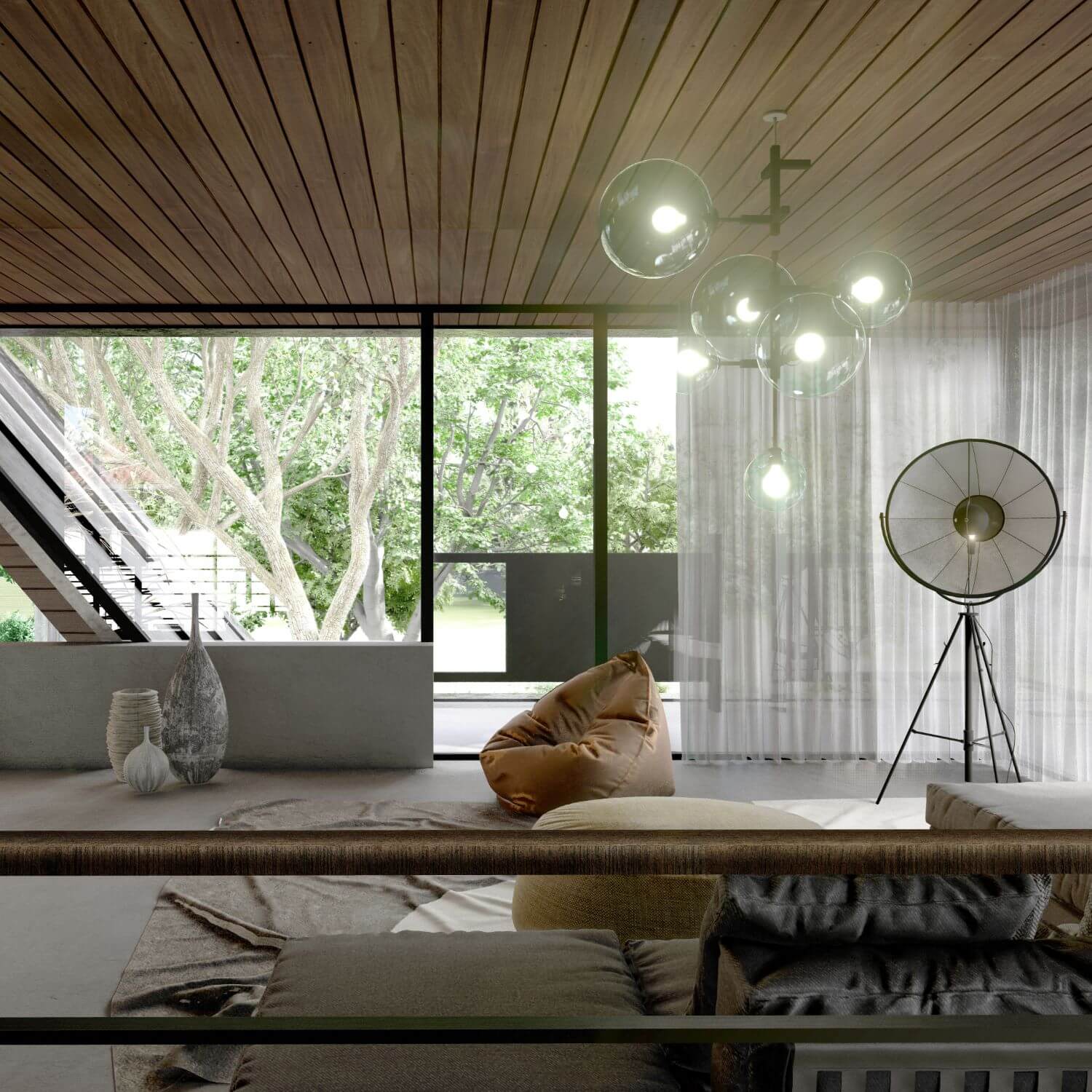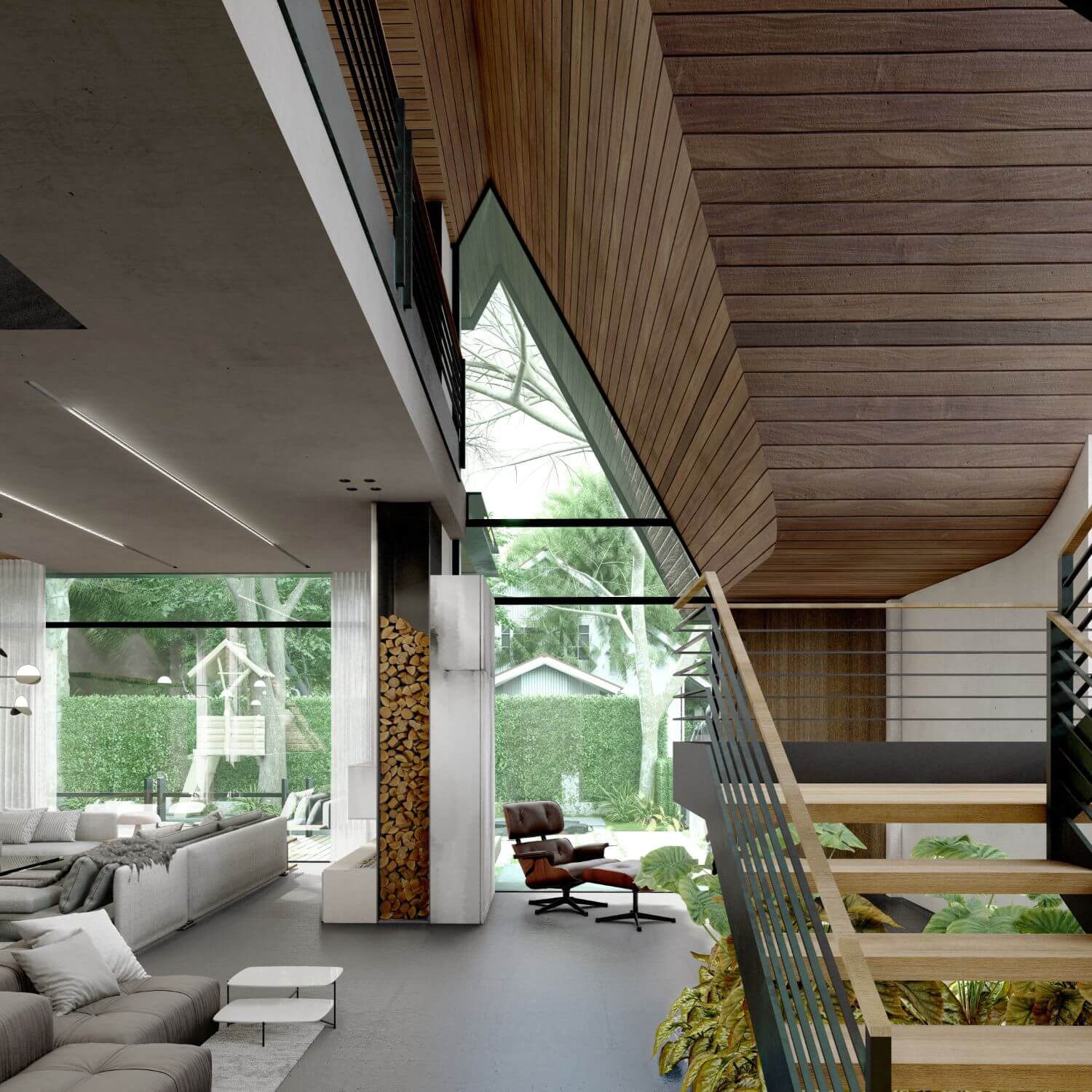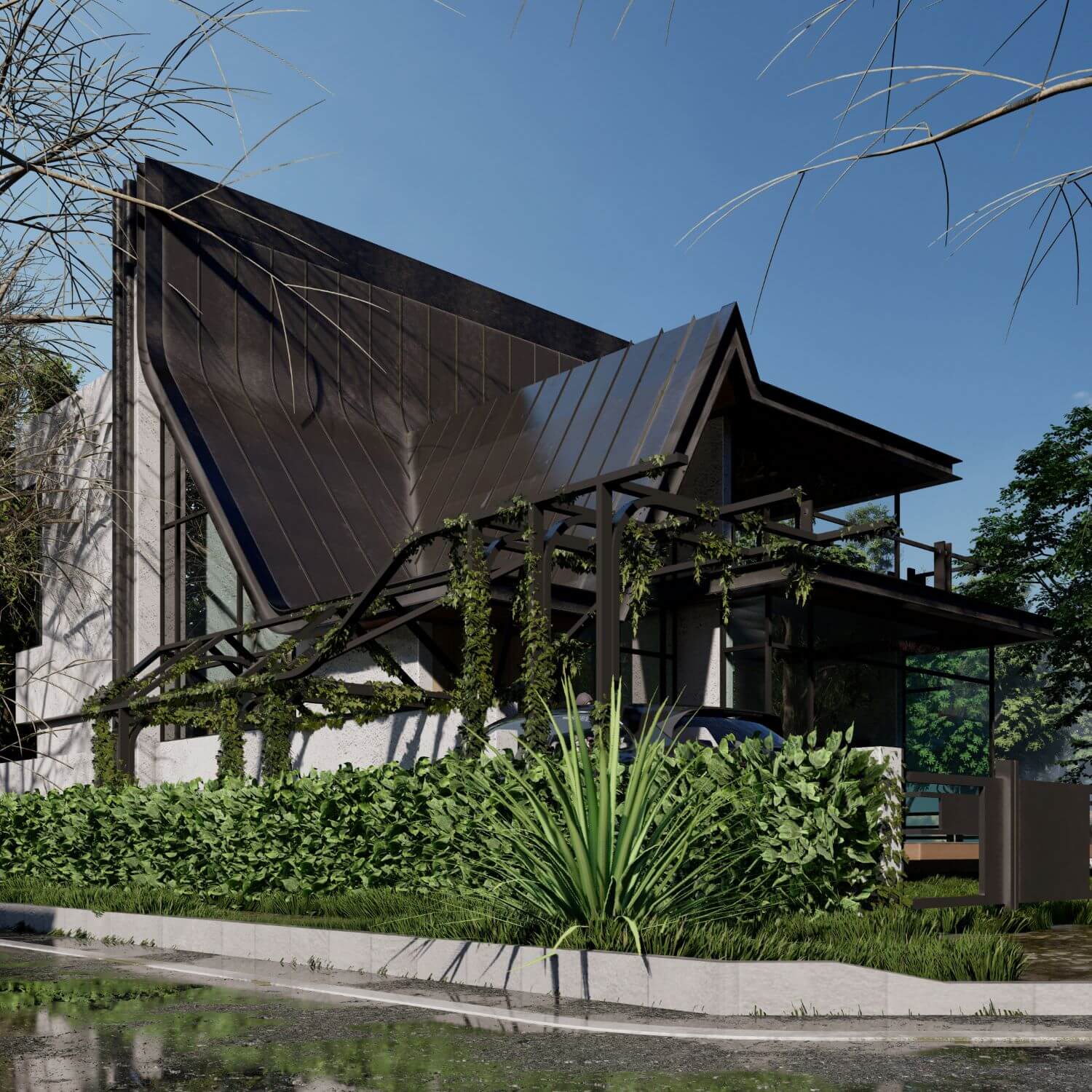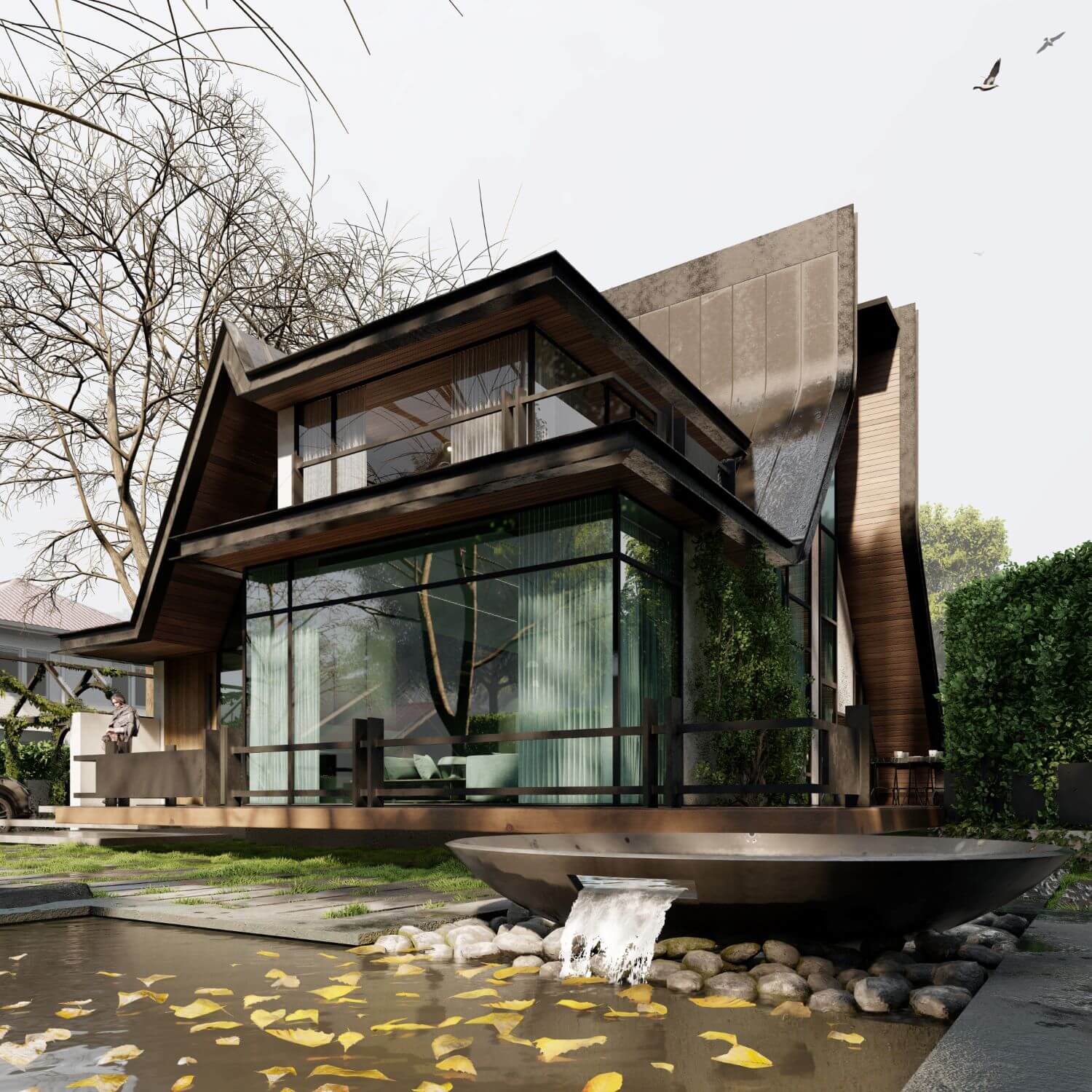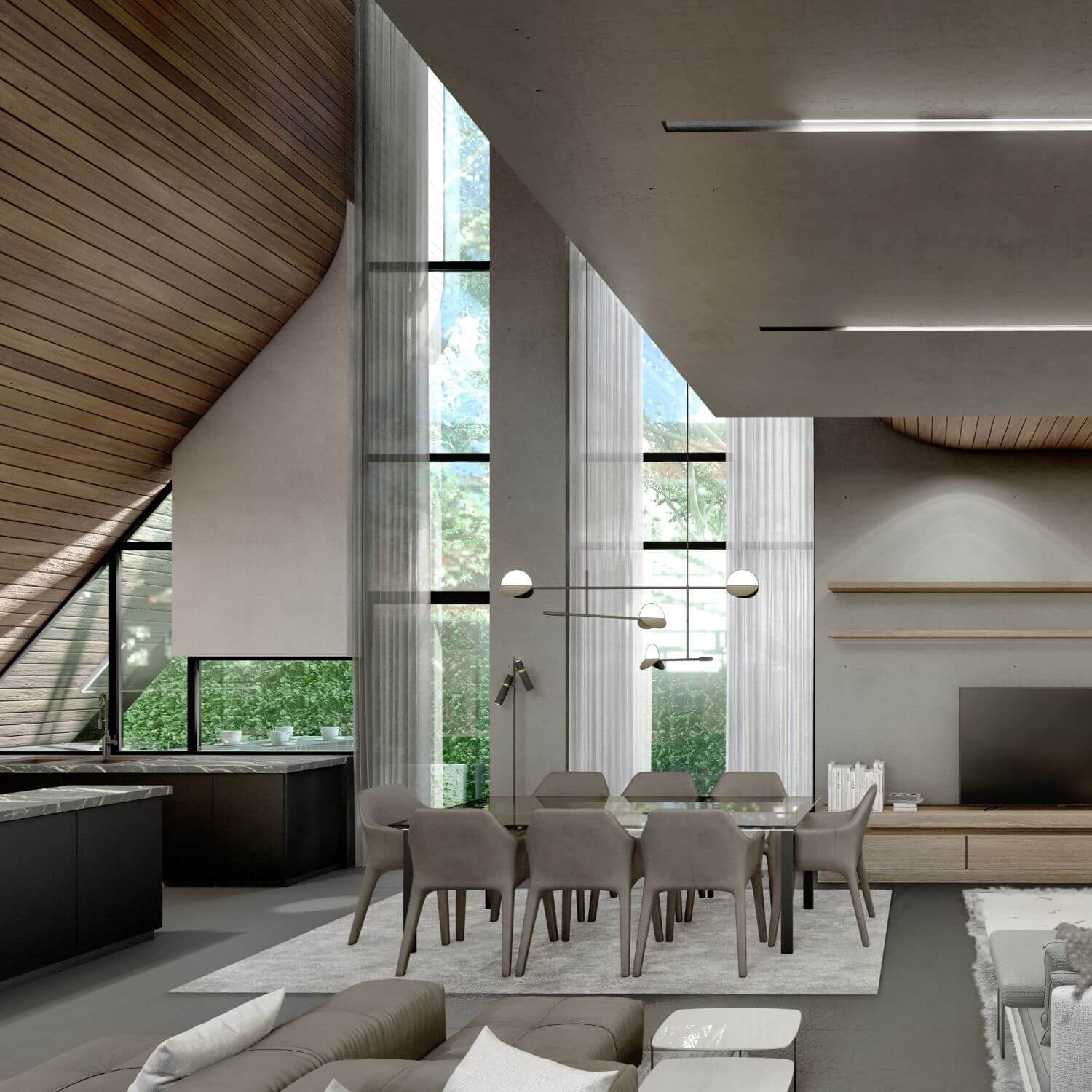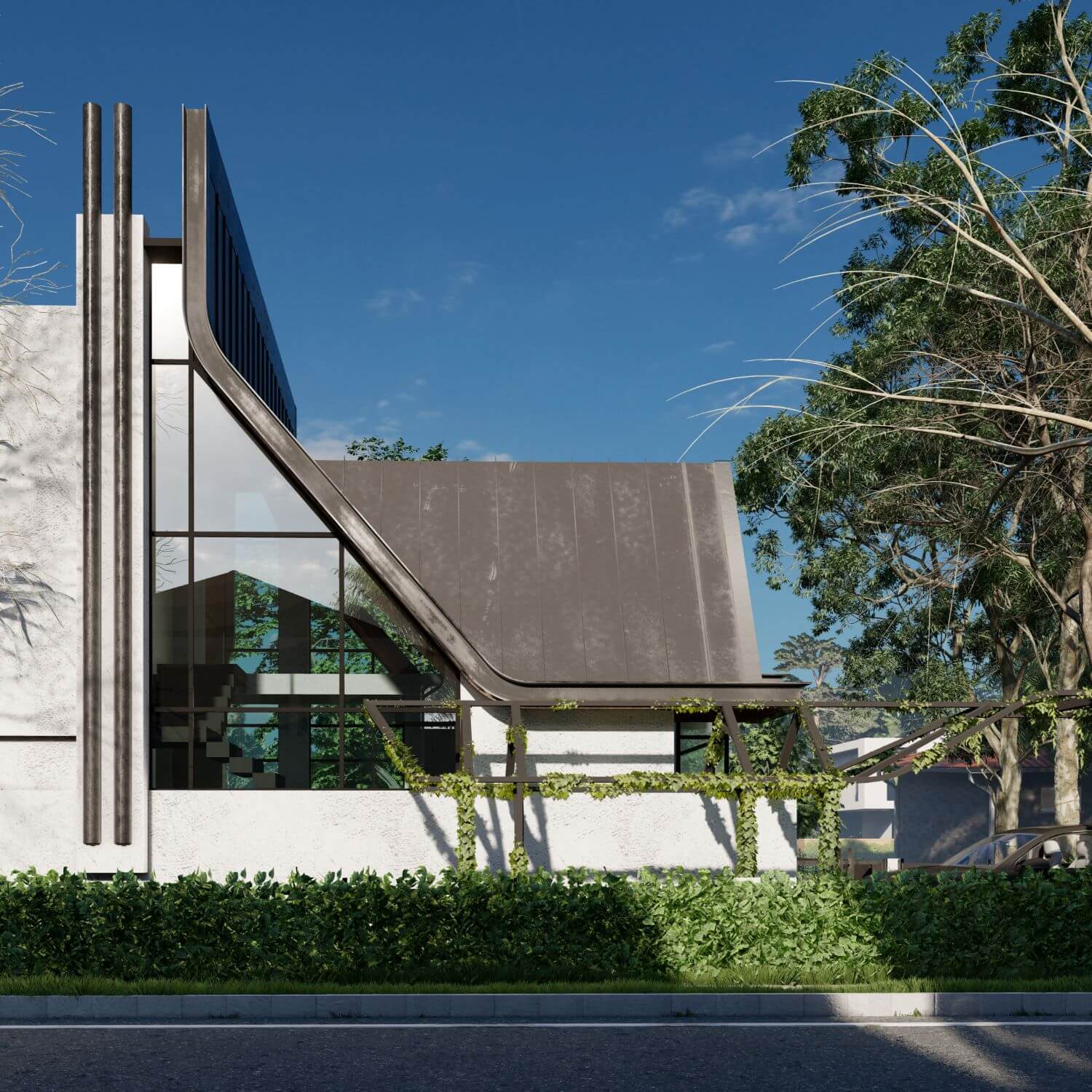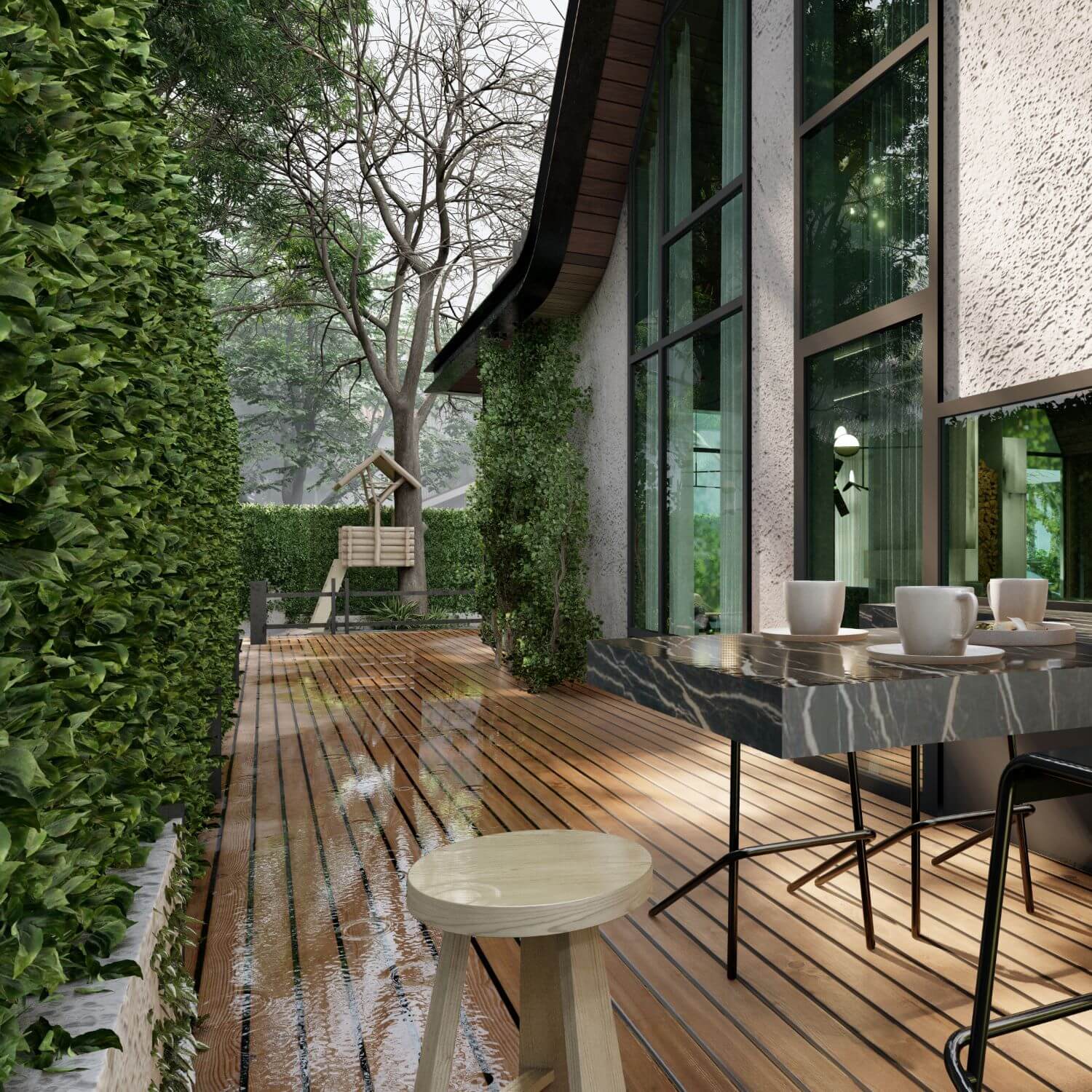 ---