Saeb Alimmohammadi: The project site is located in an area where the surrounding buildings have not been built yet and based on proper orientation for construction Every building. There is a good distance between each building from all four directions, and as a result, the building has the ability to receive light from all four directions, as well as a suitable view and landscape.
The concept of the building consists of two concrete plates with a height of 16 meters, which in the facade represent electrical boards (the field of activity of Pouyan Control Company). The middle opening of these two plates has been formed, which has caused the emergence of a formal volume in the plan and a minimal form in the facade. Due to the class rotation on the connecting axes in the floors, the building has roofs on each floor, which act as class yards and outside the density level.
In fact, the floor-to-ceiling courtyard reinforces the green landscape of the building and leads to more dynamism in the building. Amphitheater is possible. It should be noted that concrete slabs with a height of 16 meters, in addition to defining the concept, also has a structural function that somehow plays the role of holding the form.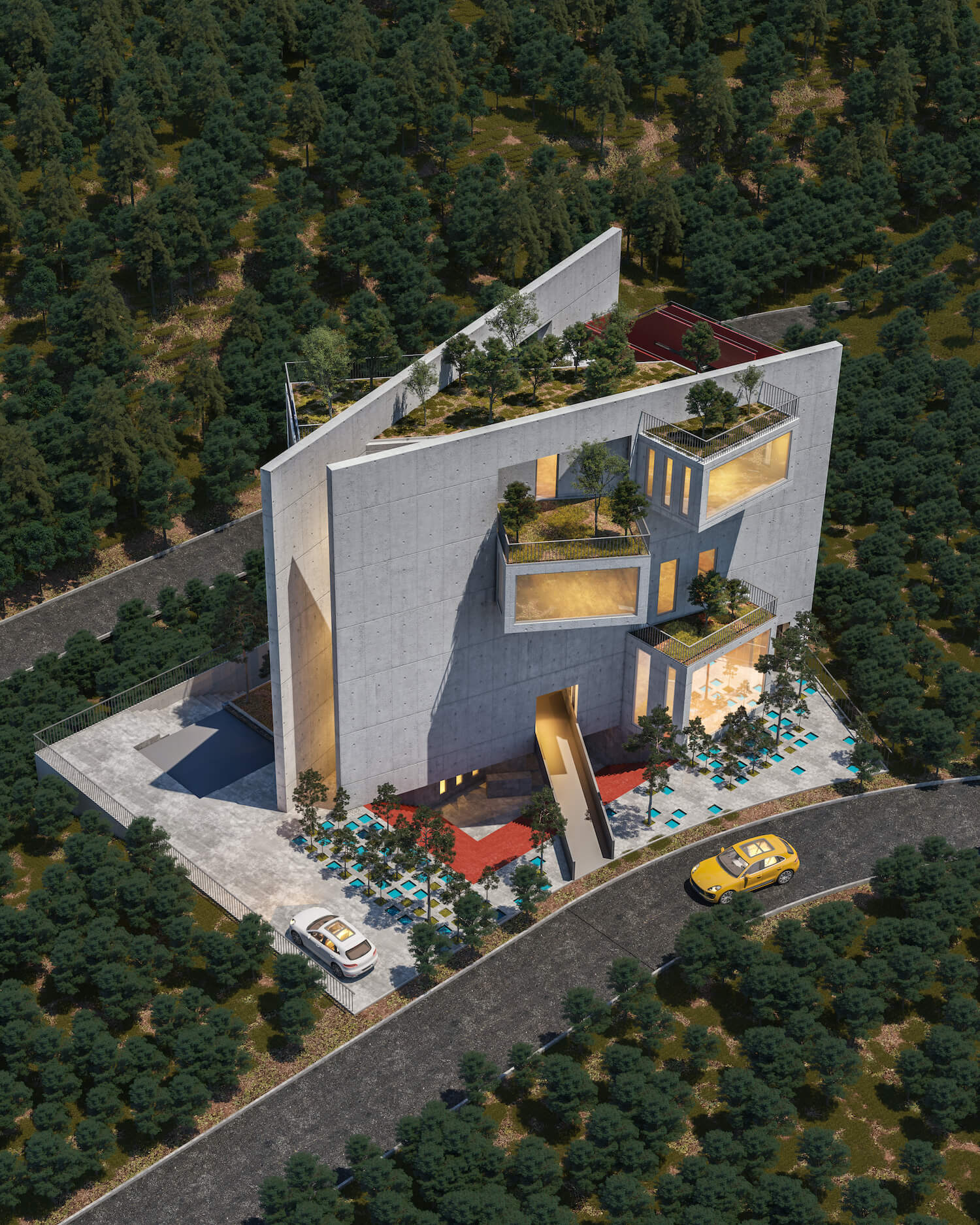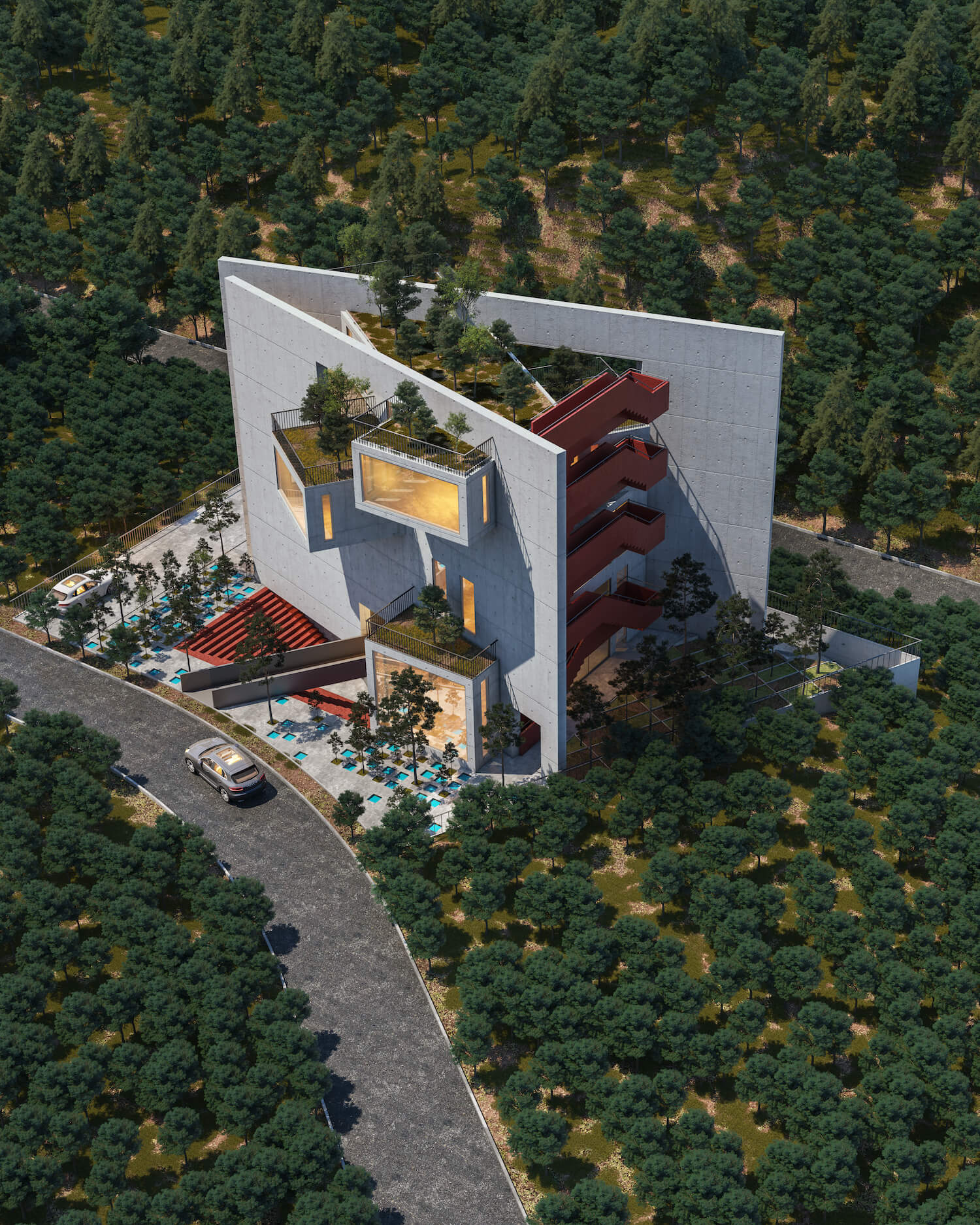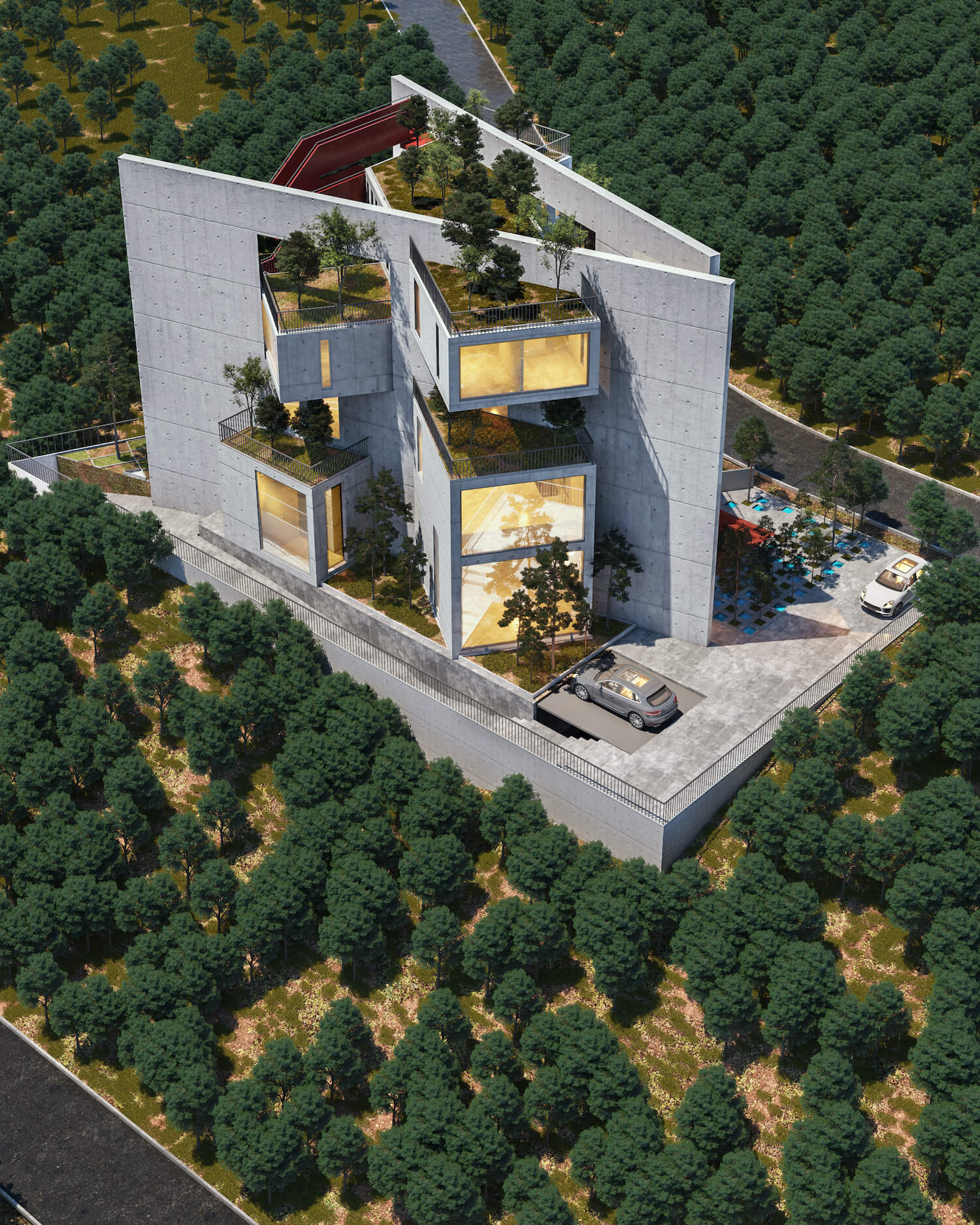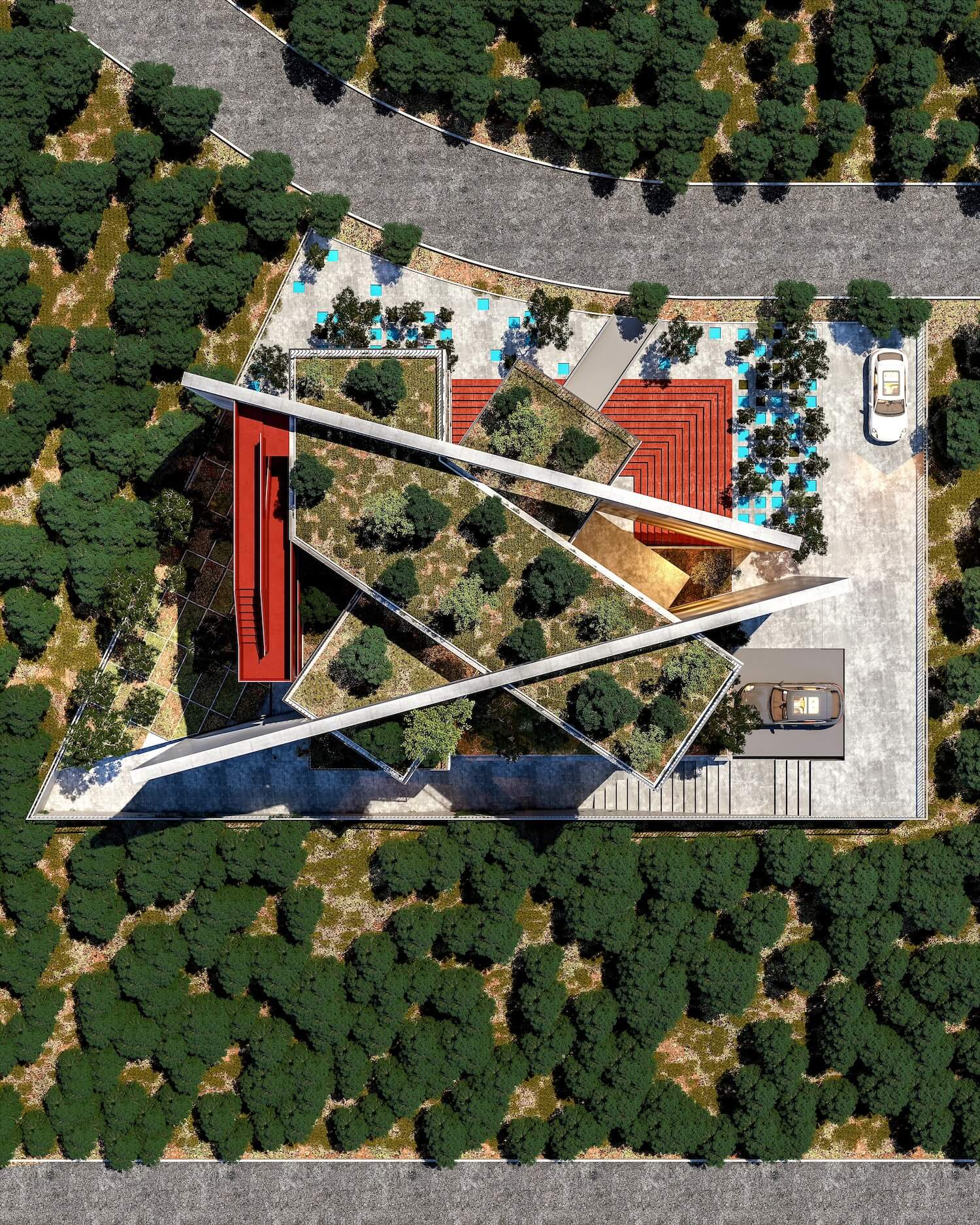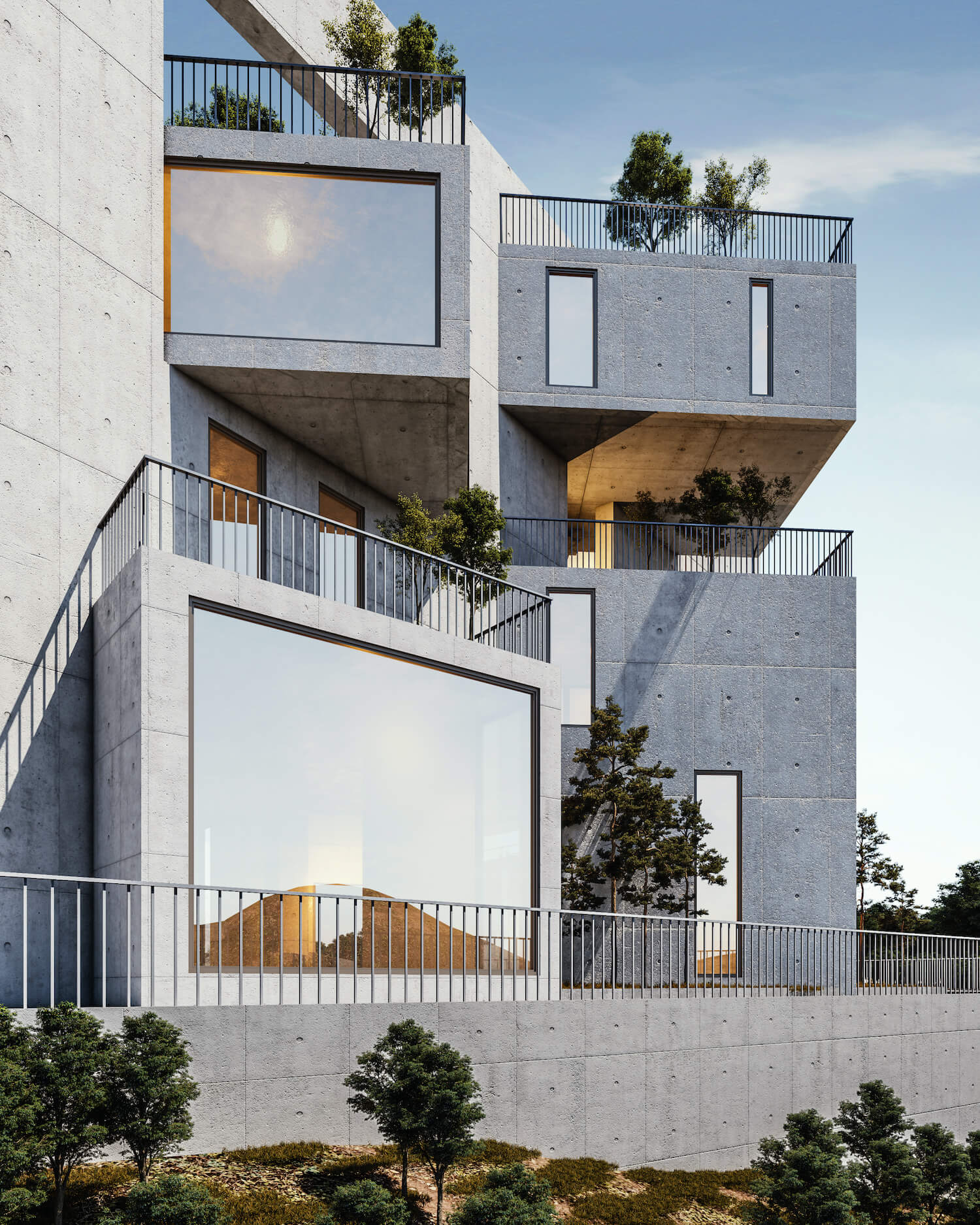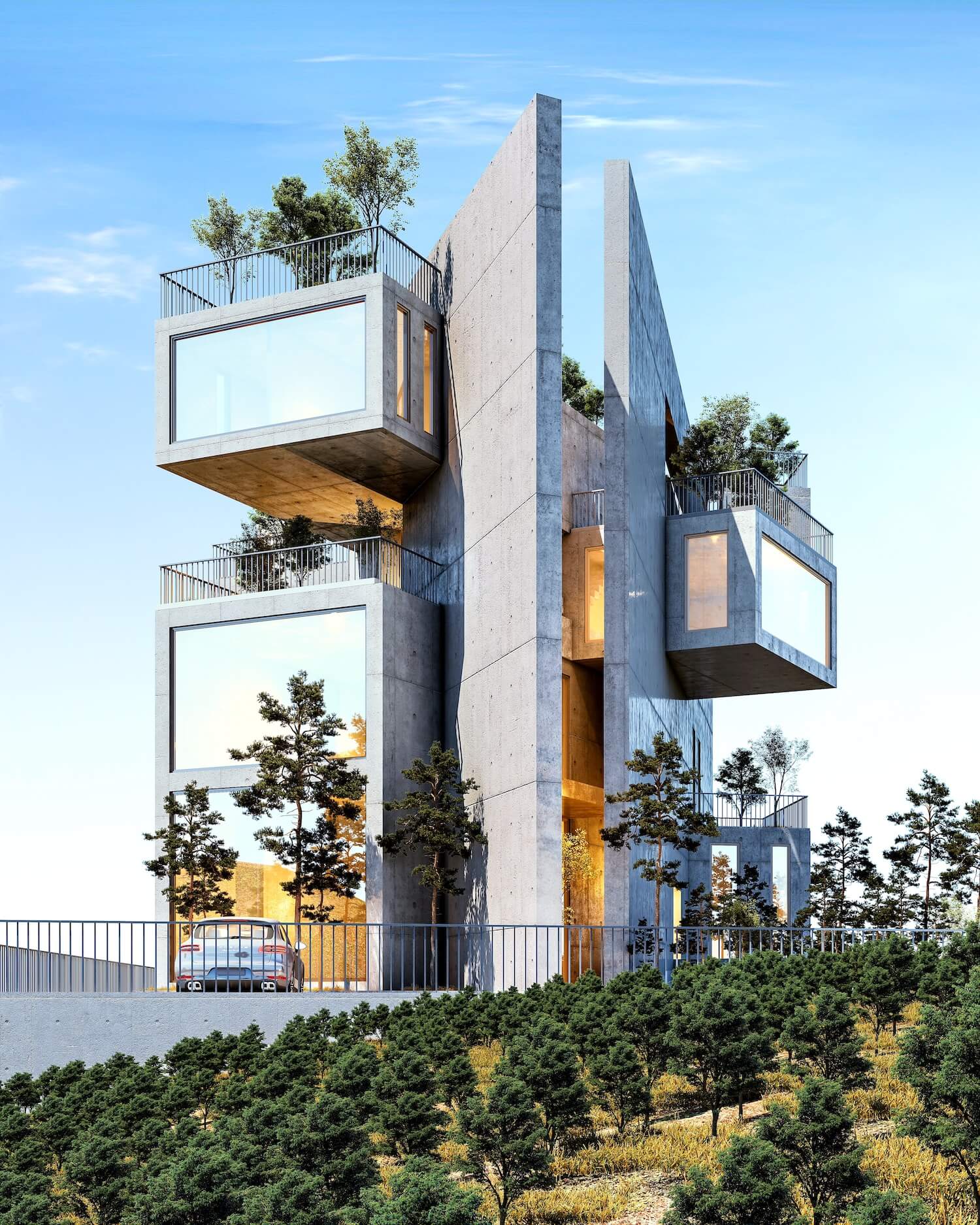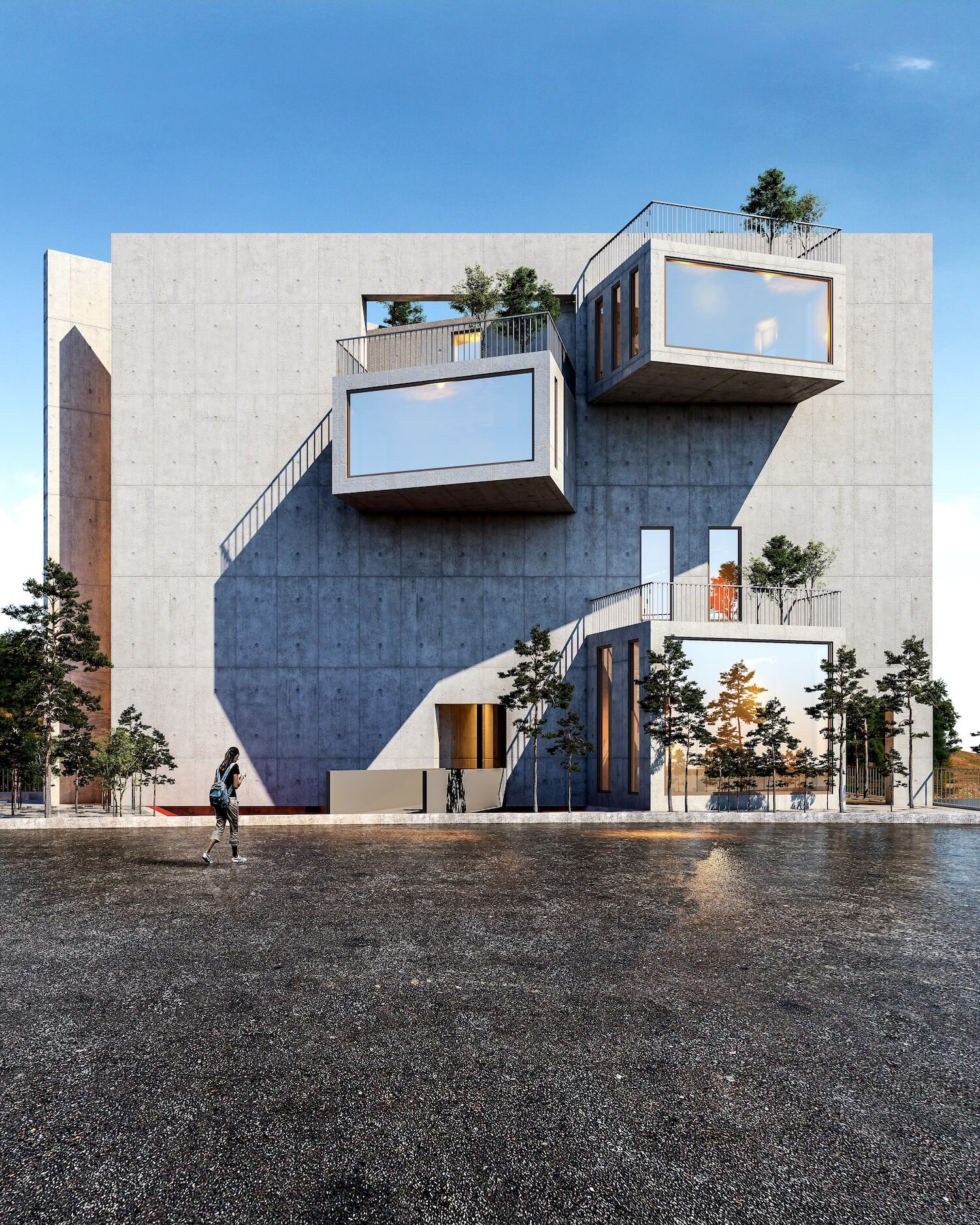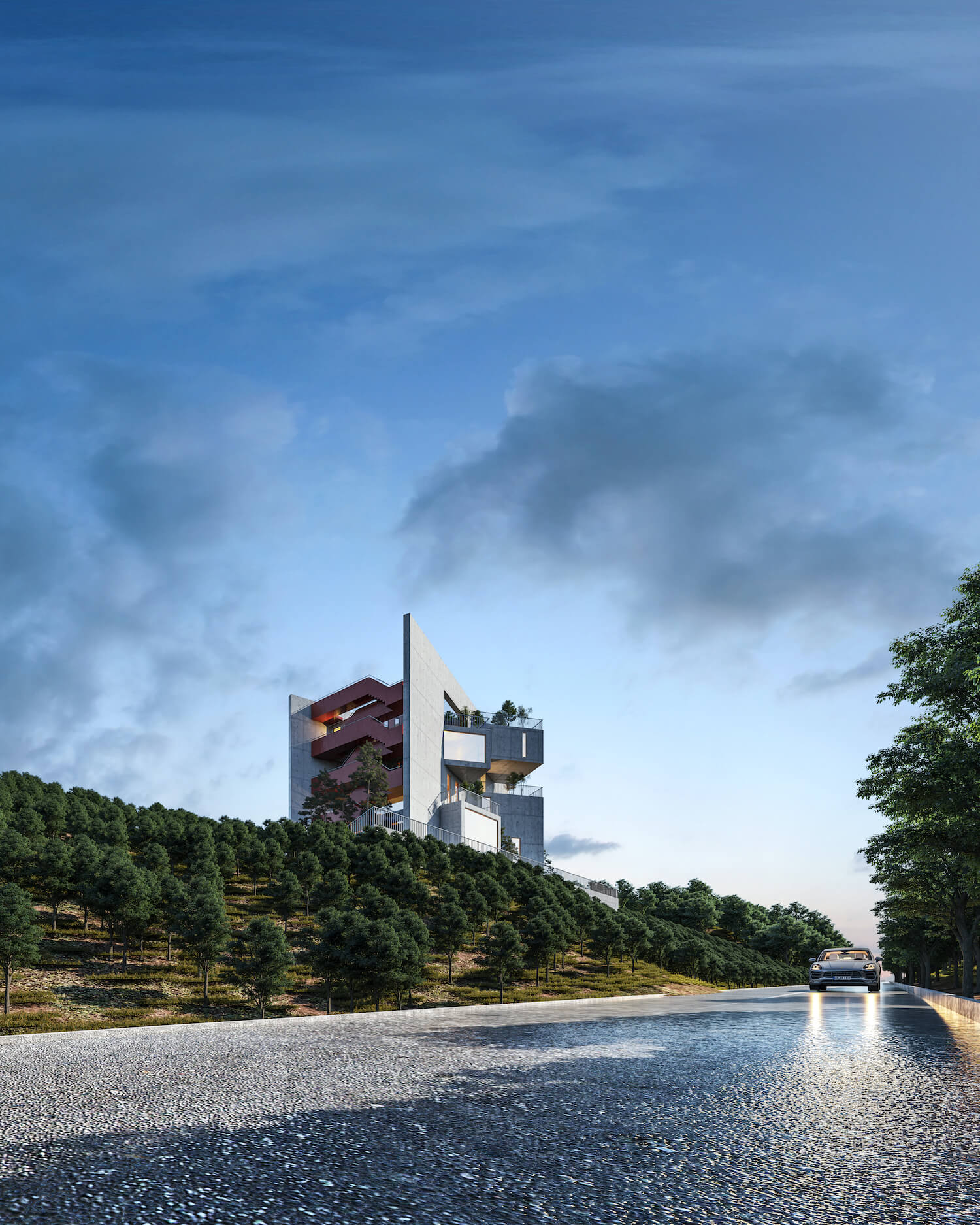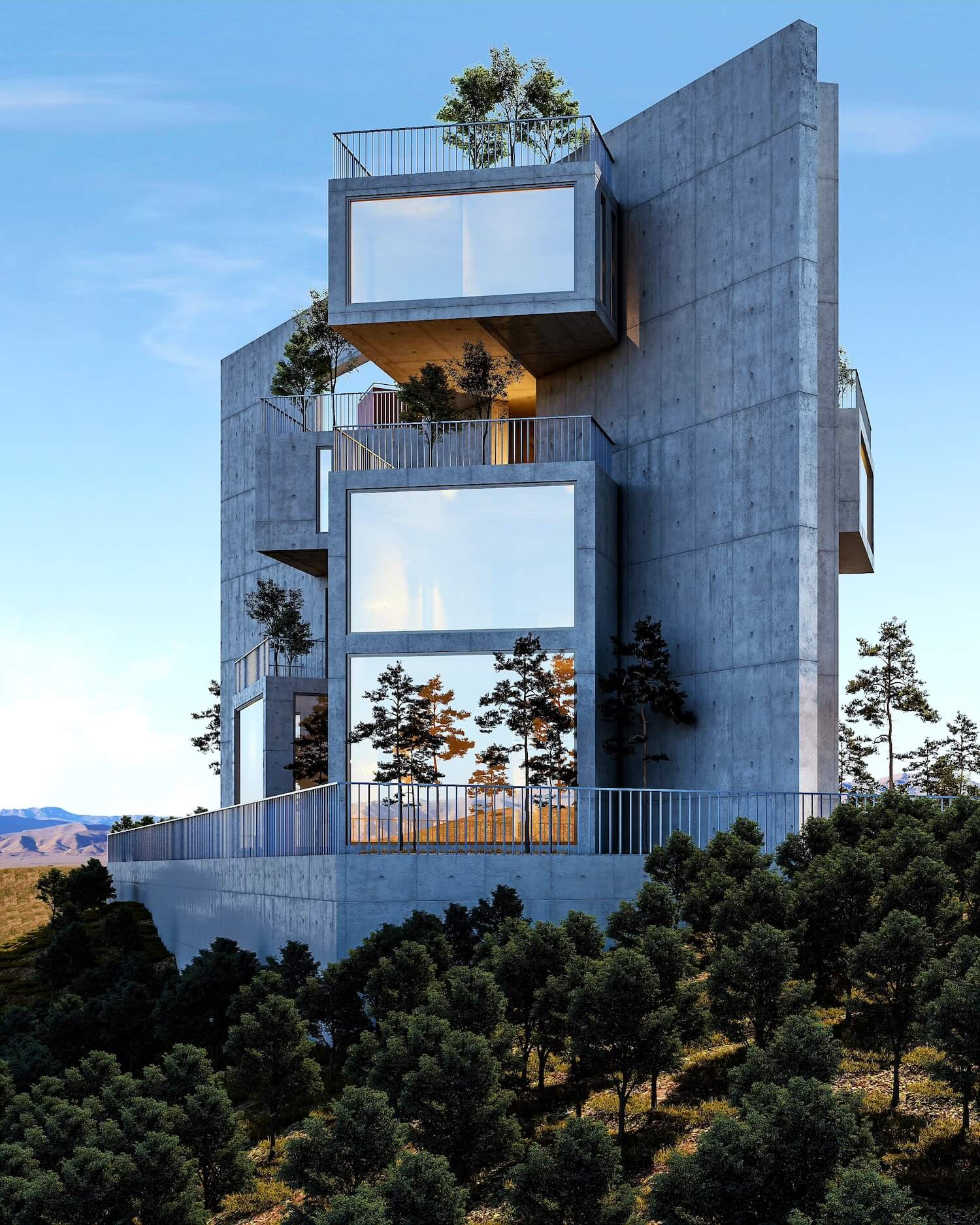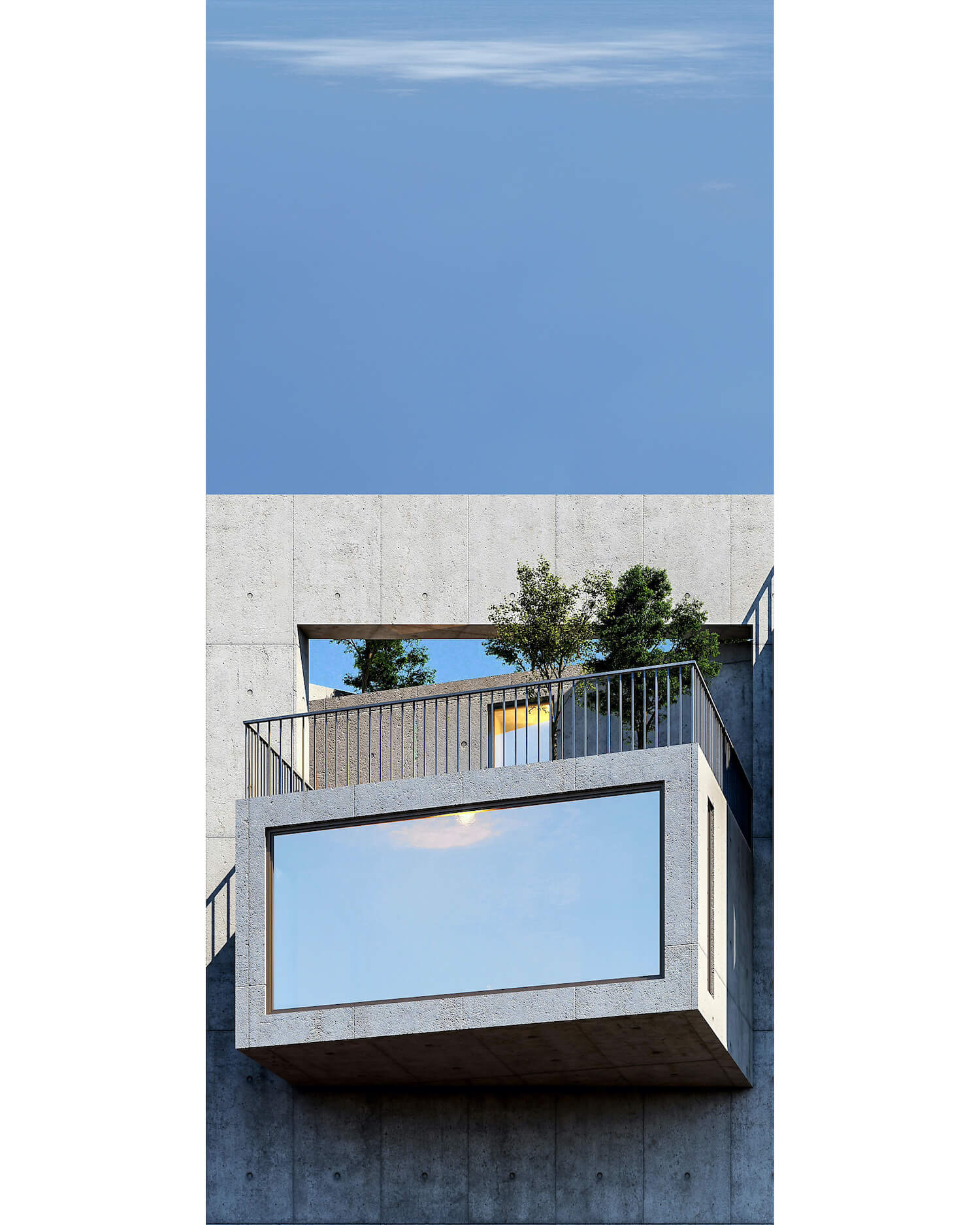 ---