Sence Architects: The hills of Paphos overlooking the serene sea waters were the main inspiration for our team in designing a villa for a young family: a building with brightly expressed modern and minimalist lines.
The central idea embedded in the house project is the atmosphere of laid-back summer living that encourages spending relaxing time with family in nature. Form follows both emotional and practical functions when each space becomes another opportunity for relaxation, reflection, and rationality.
The villa is laid out horizontally on one floor with a substantial amount of lines and right angles which are typical for rationalist architecture. The clear forms and panoramic windows integrated into the facades, letting in the maximum possible amount of sunlight serve the aesthetics of the construction. The key element to the identity of the house is a palette of traditional materials such as stone and wood, designed with modern technology in order to create an architectural space guided by both local Cypriot heritage and contemporary lifestyle. This is a great example of harmonious combination of simple colours and lines.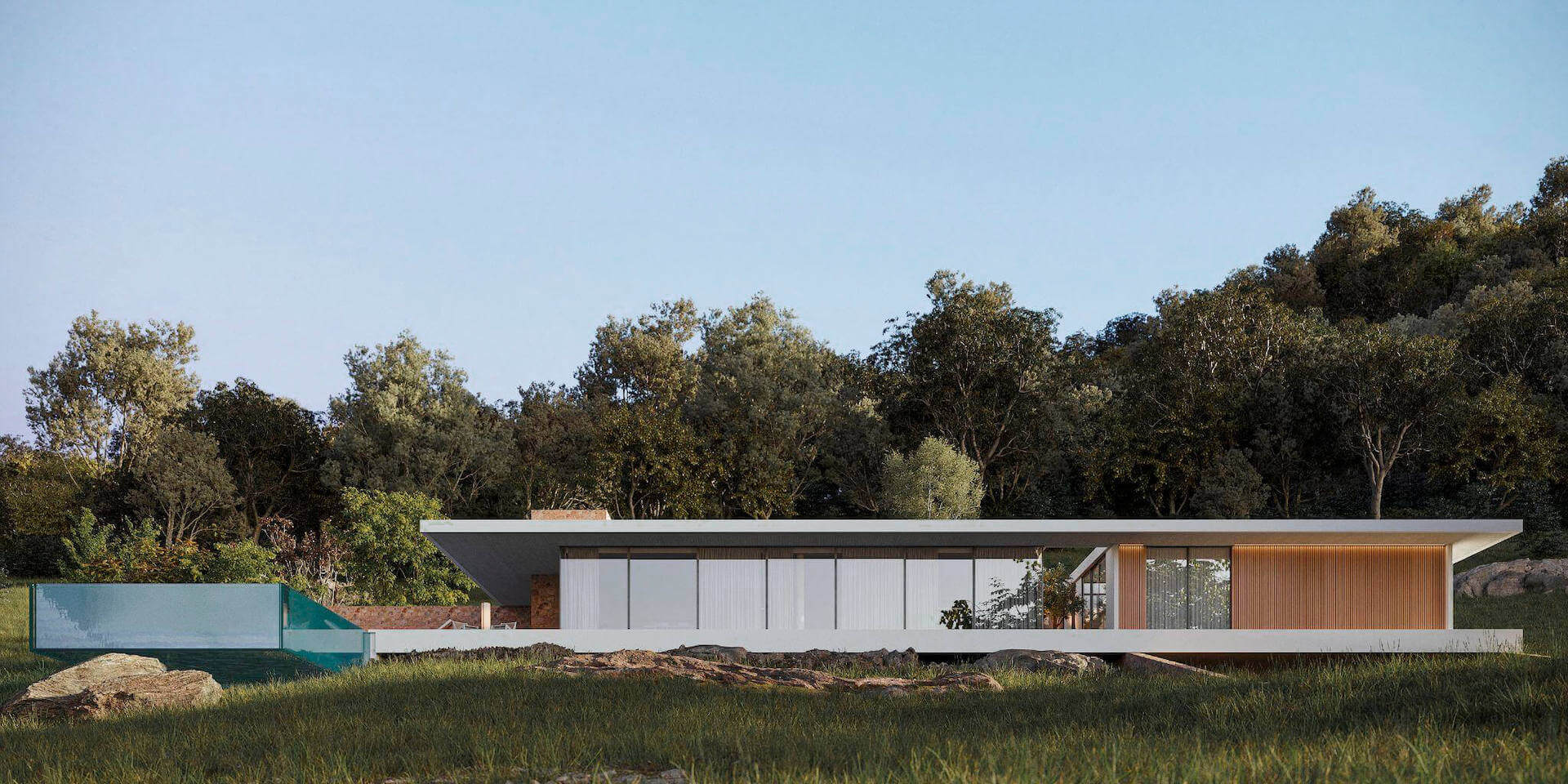 The slope of the land plot became a major challenge in the process of designing the villa. Thus, keeping in mind this peculiarity, Sence Architects resorted to creating the house partially buried in the ground so that the residents would always live in comfort and enjoy the panoramic views. The architecture follows the natural topographical lines that ultimately determined the plan of the entire house. This not only ensures that the positioning blends seamlessly into the landscape, but also allows for the beautiful sea views to be visible from within.
The terrace deserves special attention — a transparent pool made of glass highlights the boundless space and immensity of the sea. This is the perfect place to peacefully delight in beautiful sunsets and sunrises.
The villa itself consists of two main blocks, which are interconnected by a courtyard with a garden, that also serves as the main entrance to the house. The common areas consist of a living and dining room with an open-plan kitchen and an adjacent terrace with an outdoor pool. The corridors lead into a private area where bedrooms and bathrooms are located. All bedrooms are connected to the courtyard and have ample natural light. There is also a separate area for staff.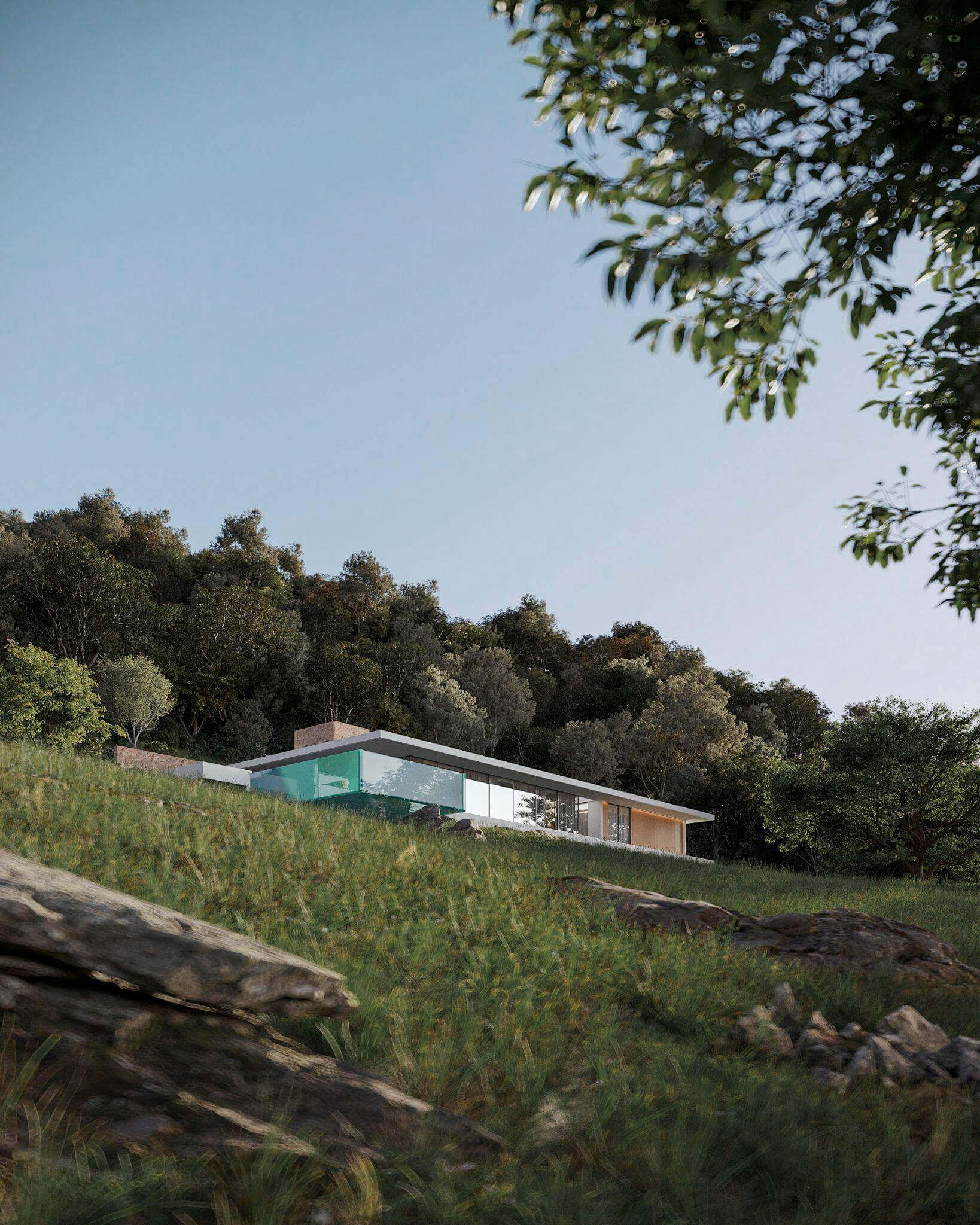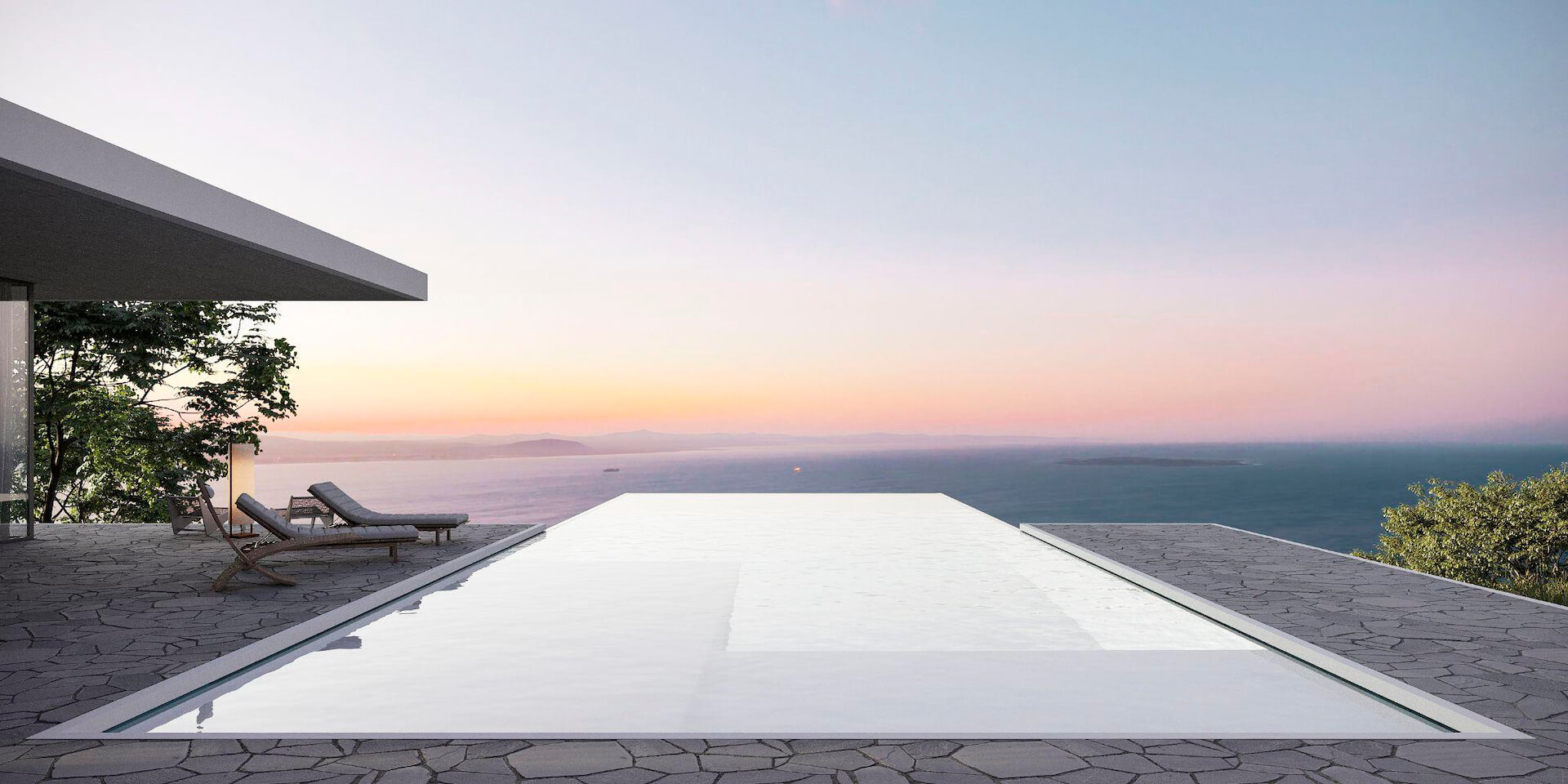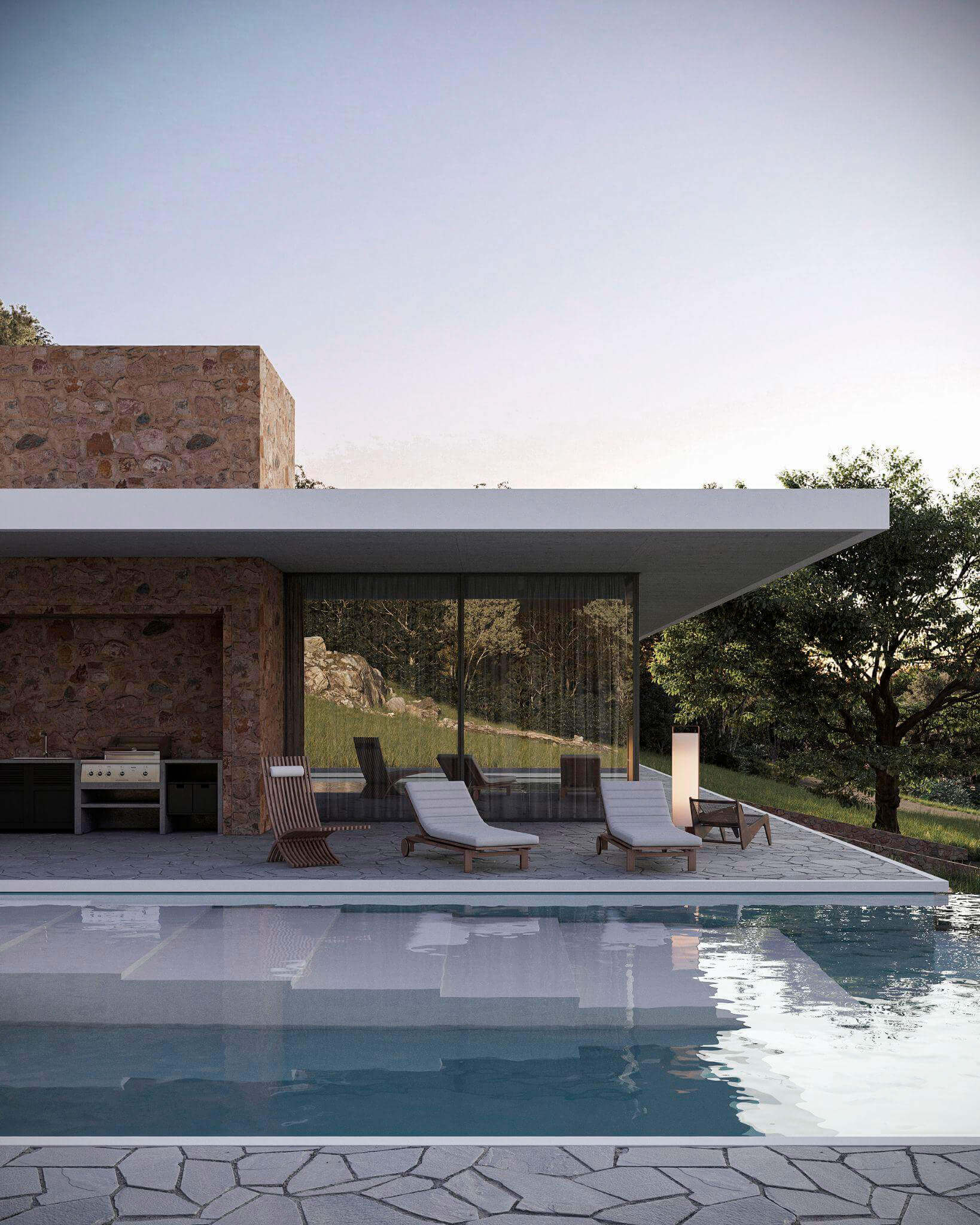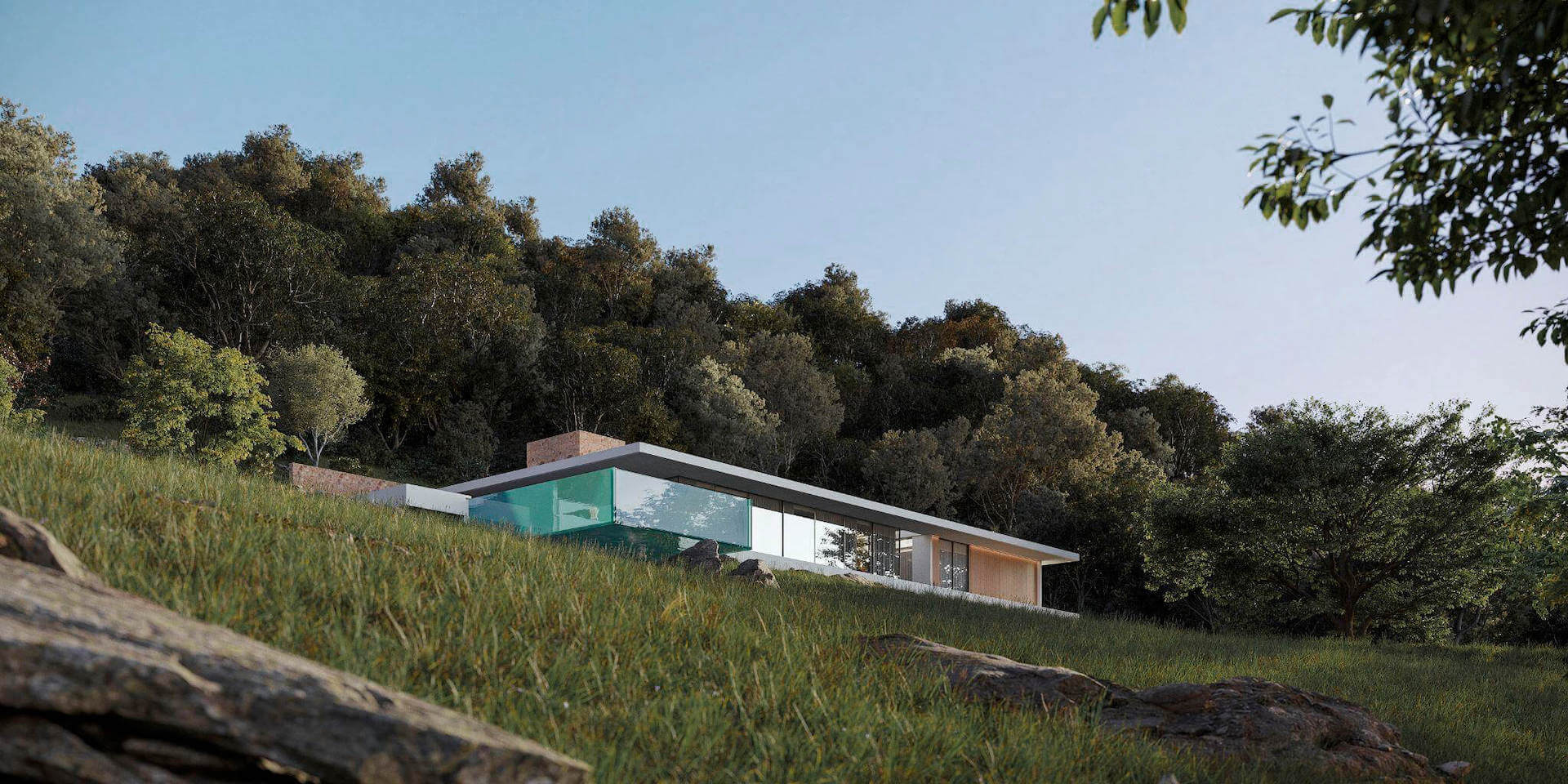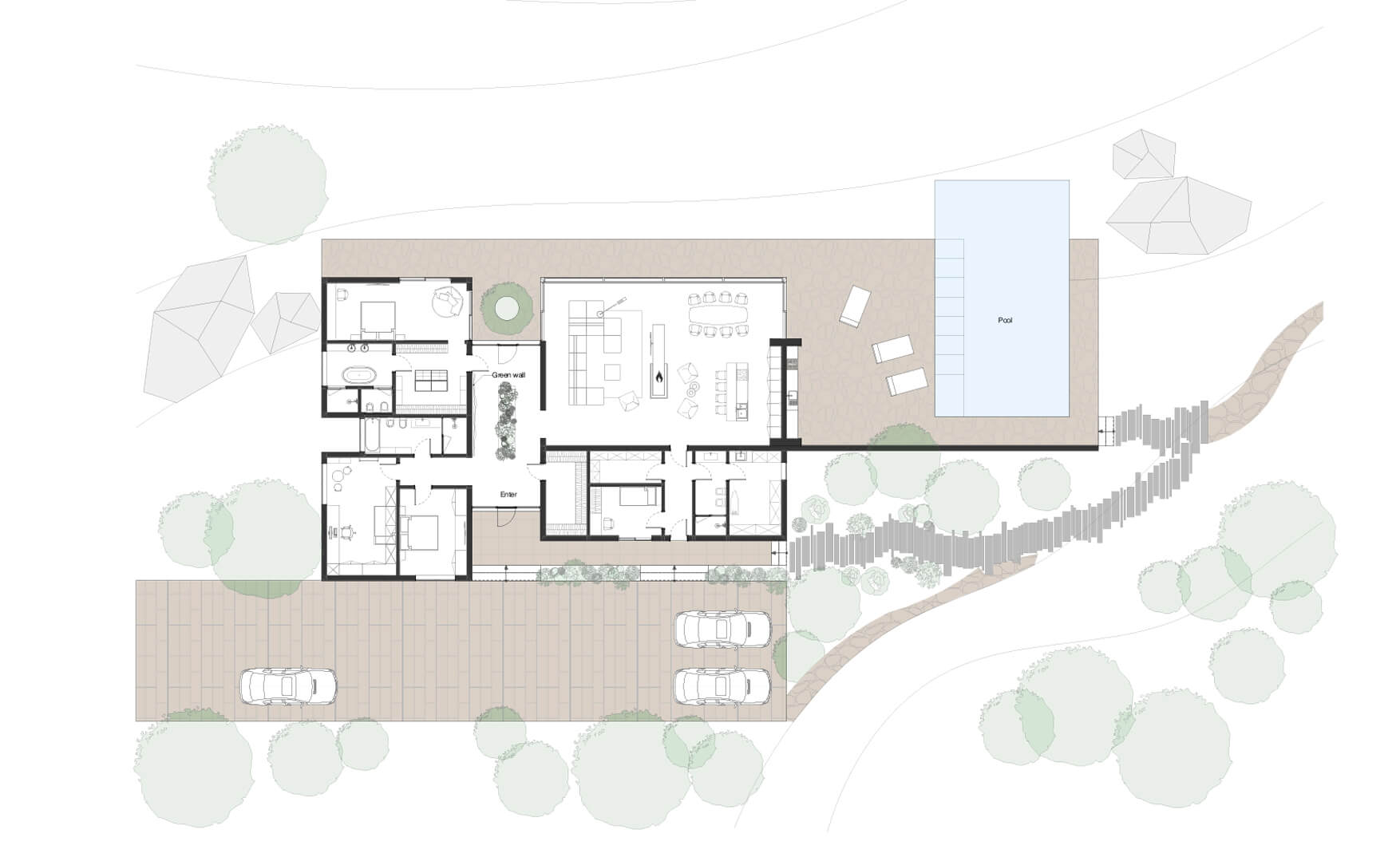 ---