Milad Eshtiyaghi: This project is one of our sloped house series projects, the client asked us for one of the previous designs of this project series (Slope House 2) and we presented him with a new design according to his needs.
The idea of this project is like a person sitting on the sloping surface of the earth and looking at the surrounding scenery.
This design starts continuously from the ground and forms the floor of the project at the ground level, the wall of the project at a higher level, and the roof of the project at a higher level, and finally it moves towards the sky towards infinity.
An axis in the central axis divides the form of the project into two parts.
A tree at the end of this ax splits the floor and ceiling and integrates itself with the project and moves from the ground to the sky.
In the ceiling of the project, a glass skylight has been used, which, in addition to the central axis, is also located above the bedroom.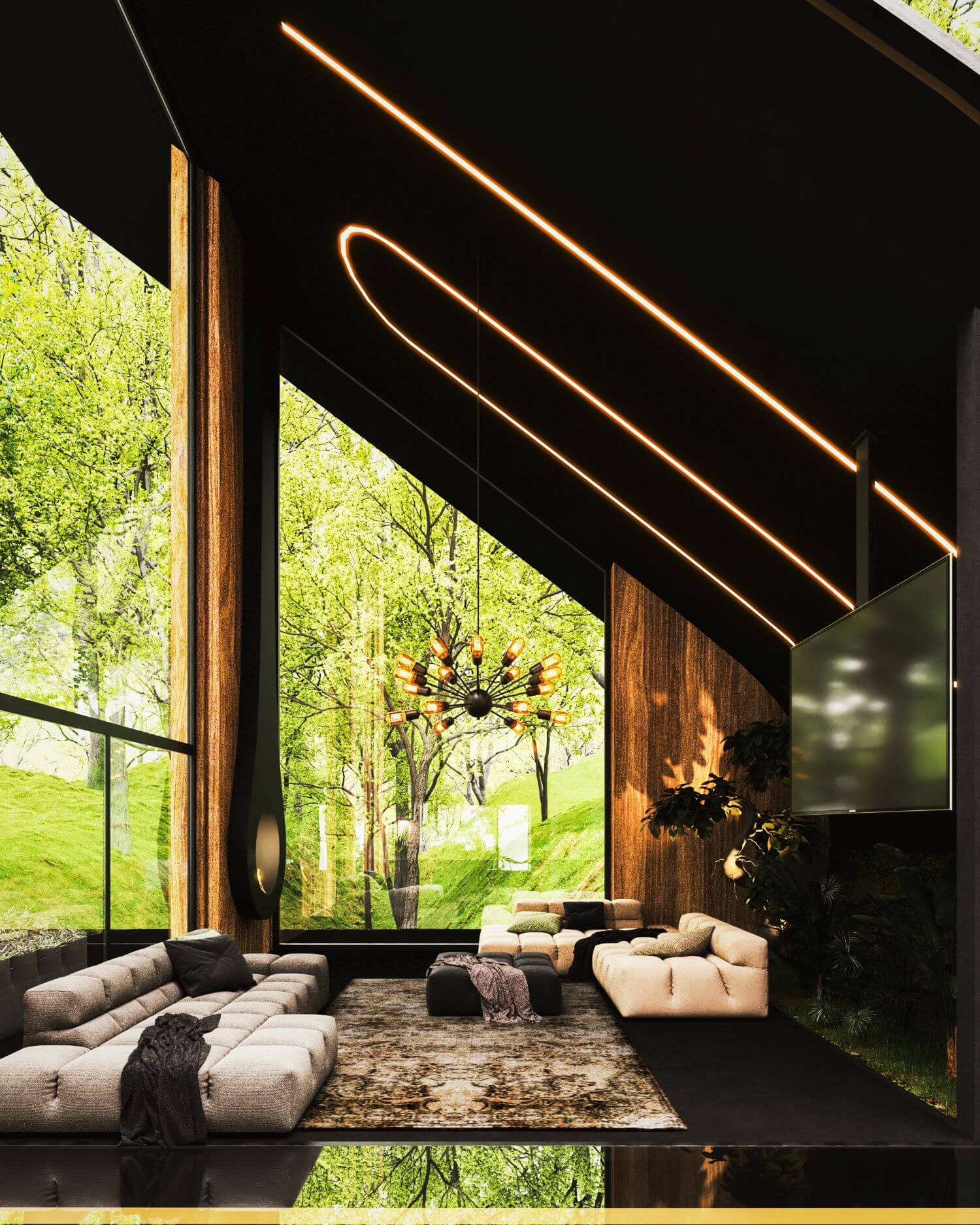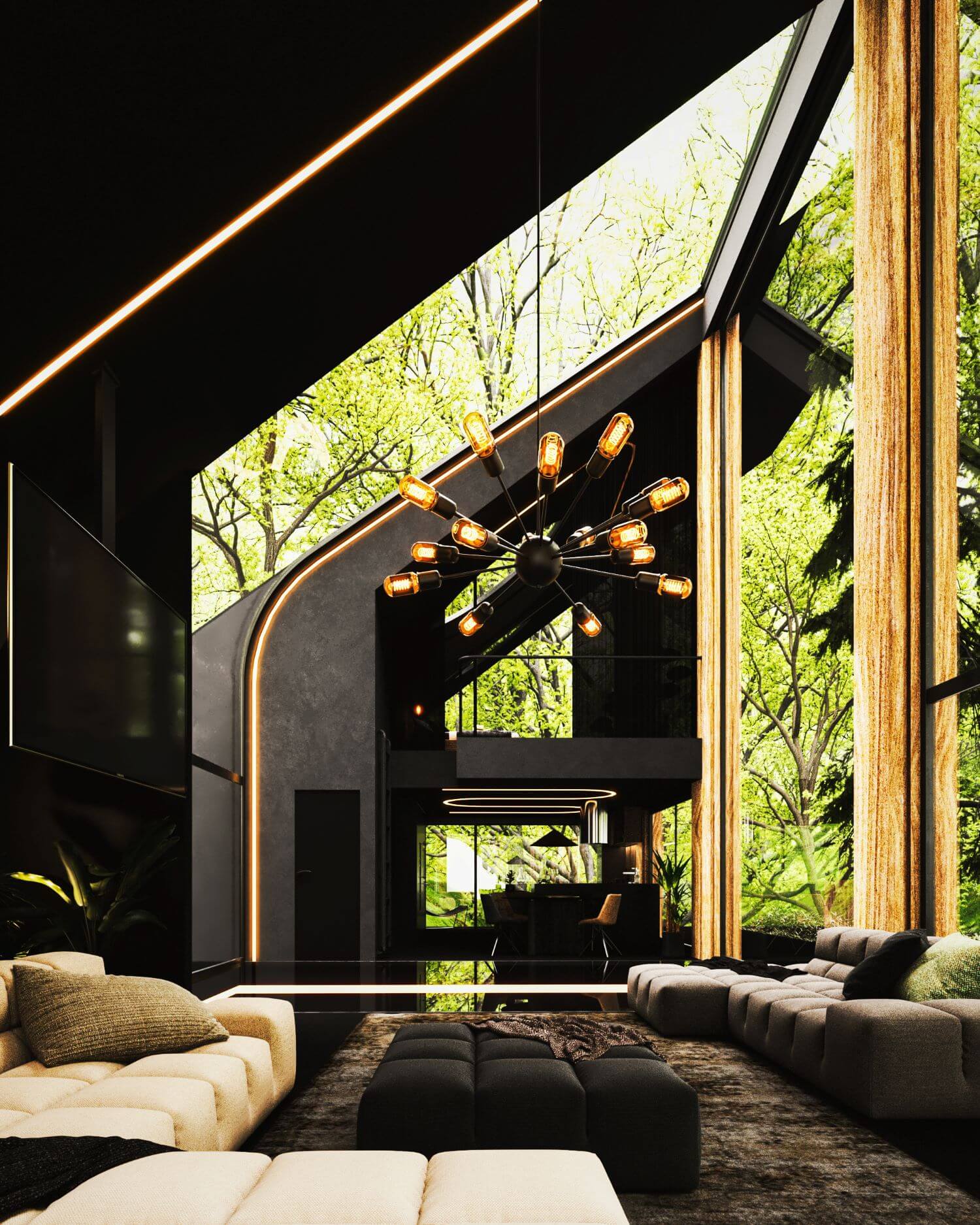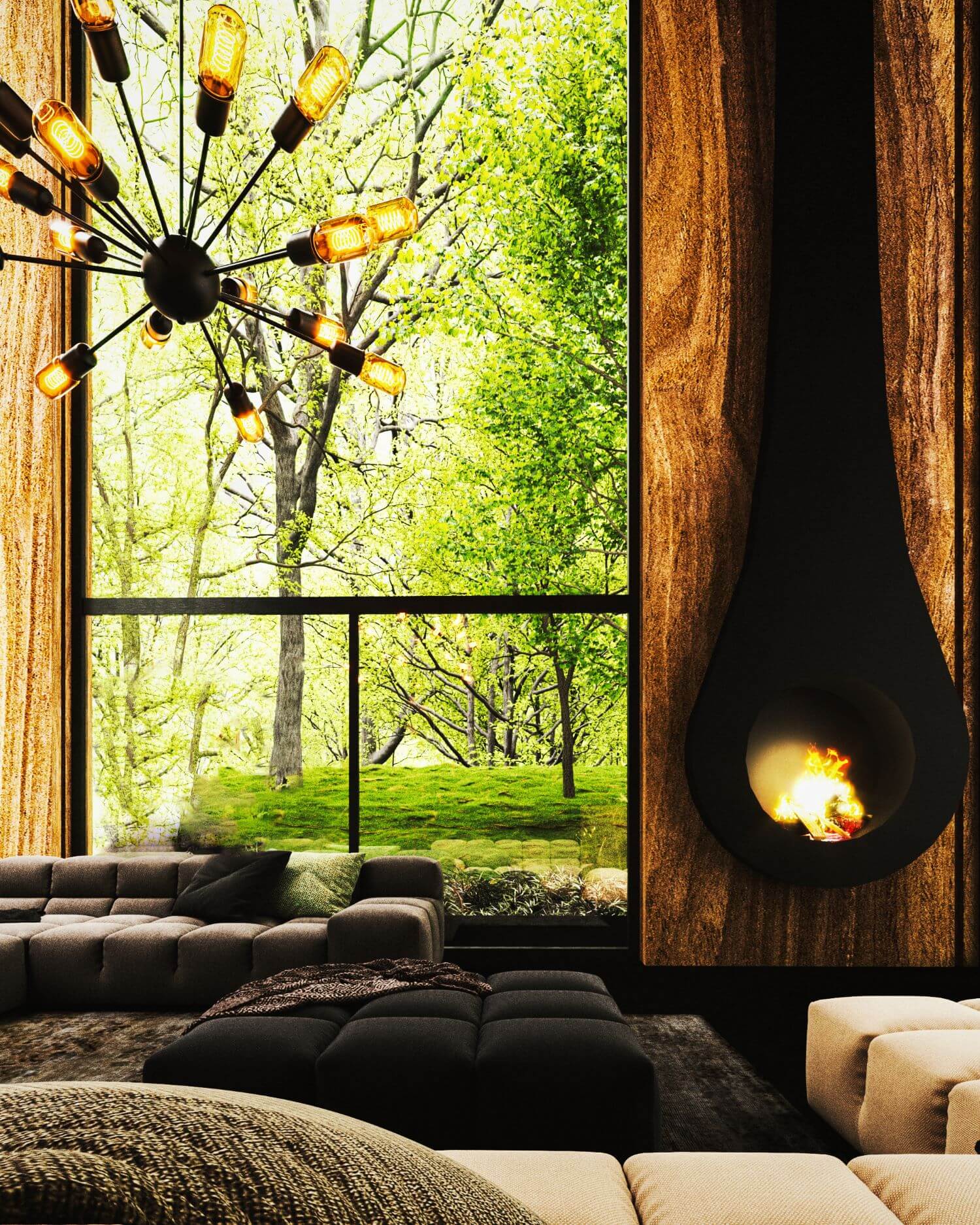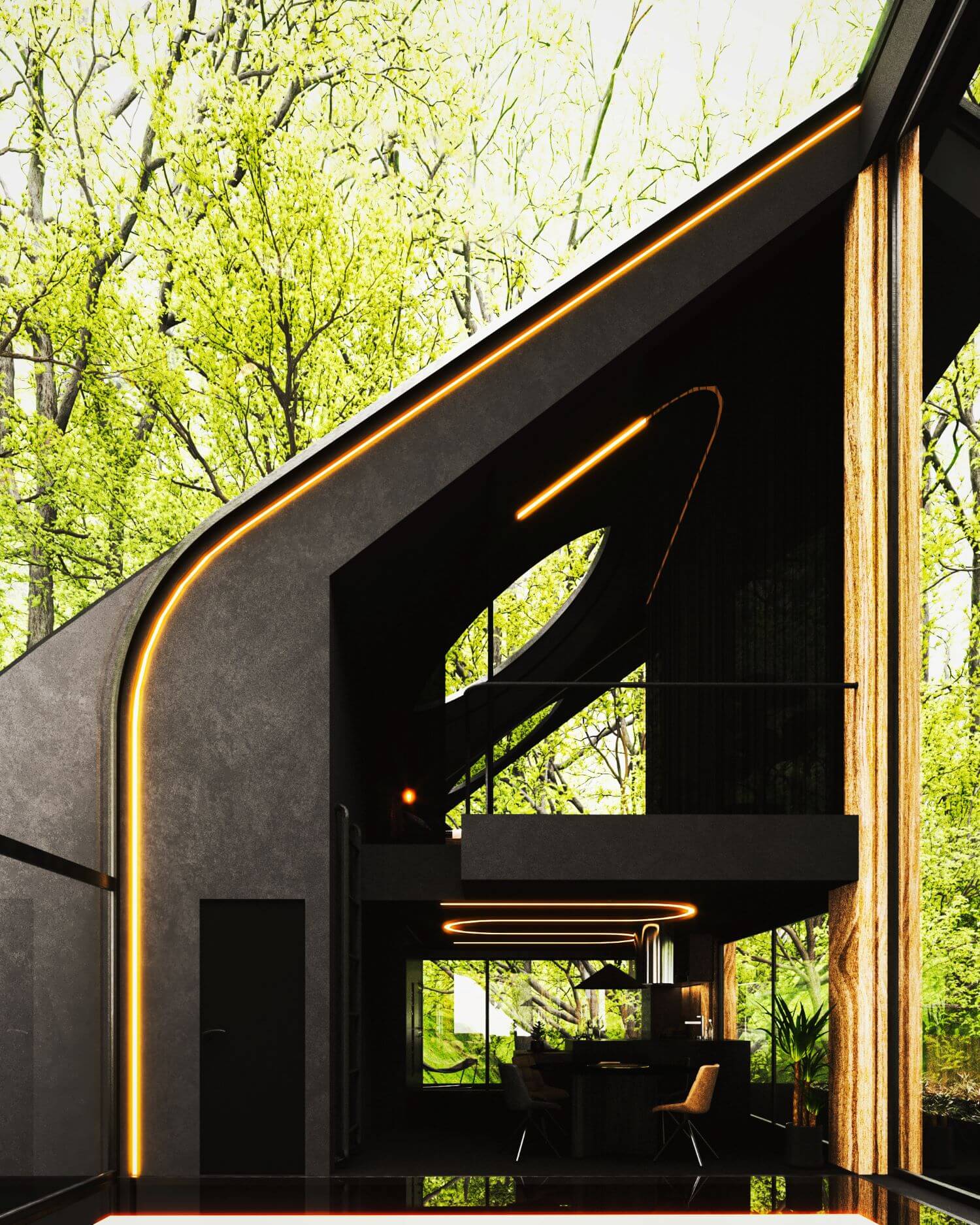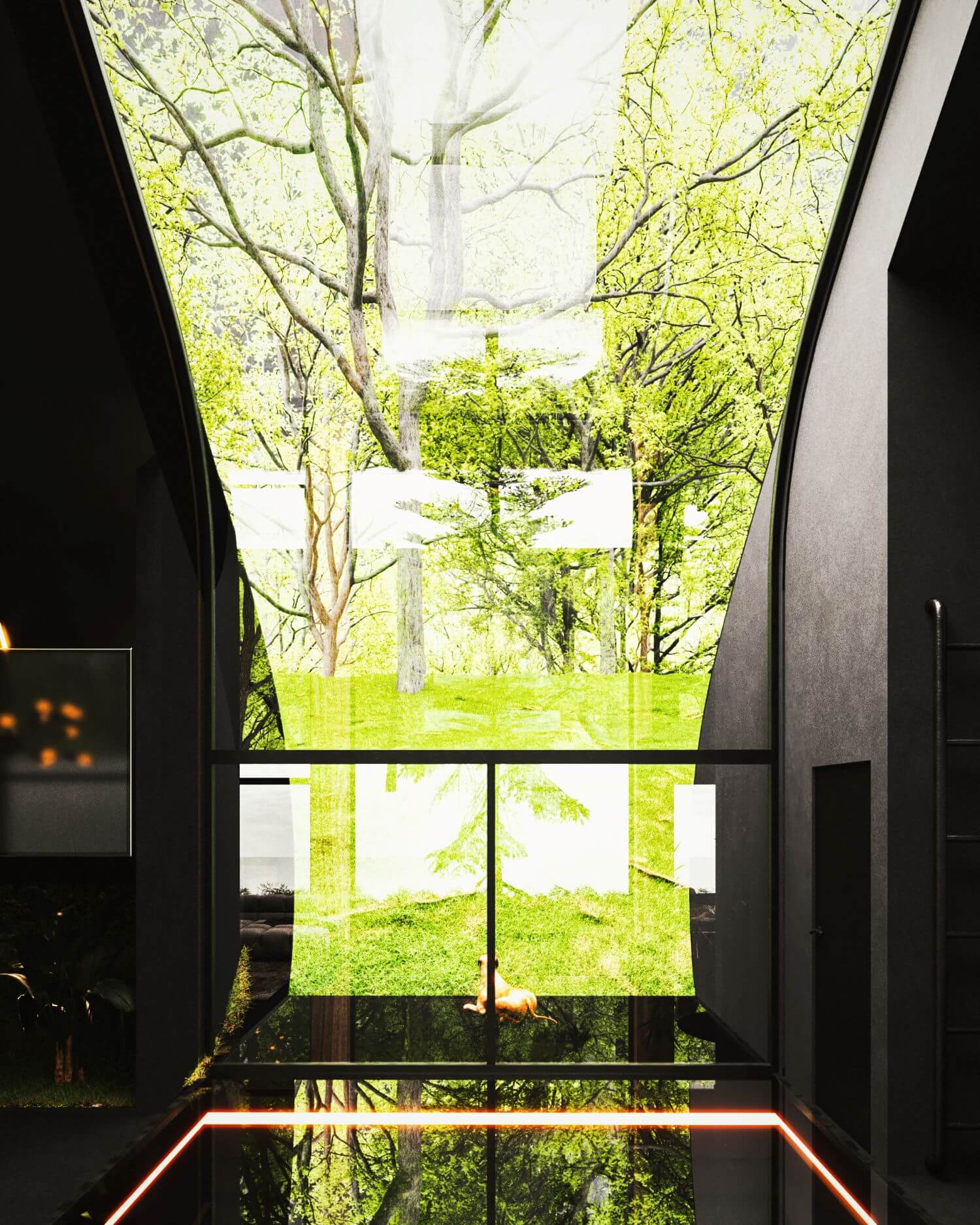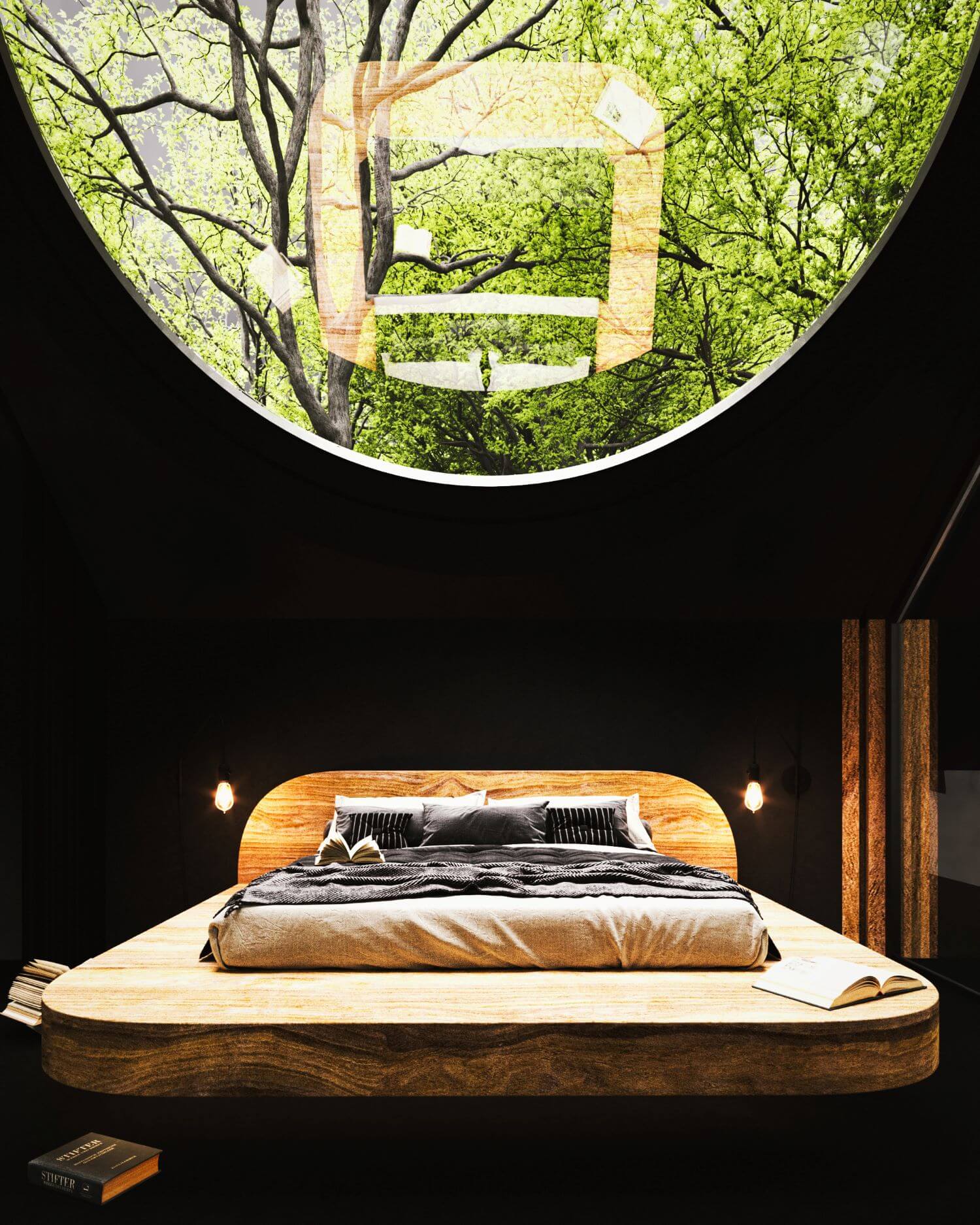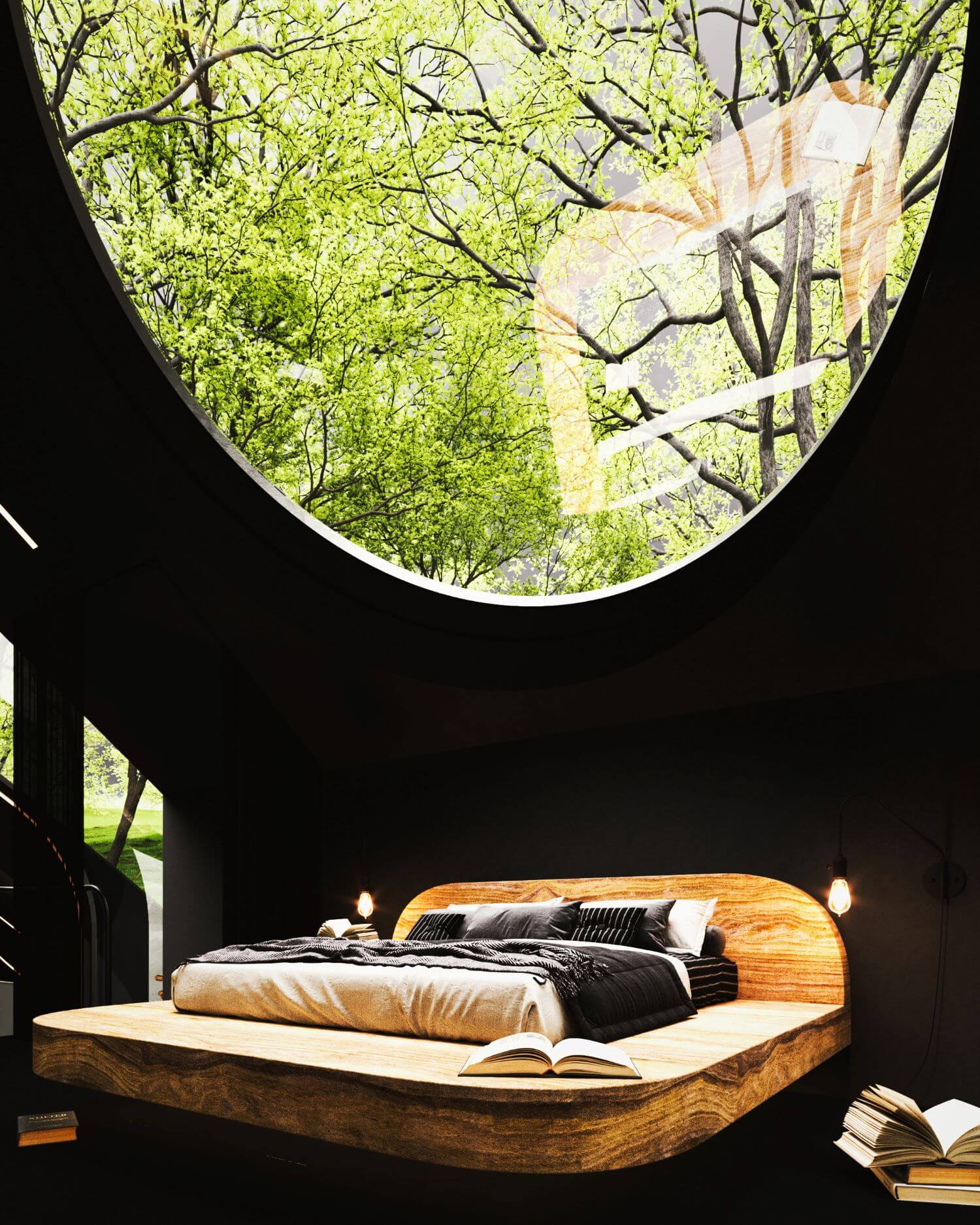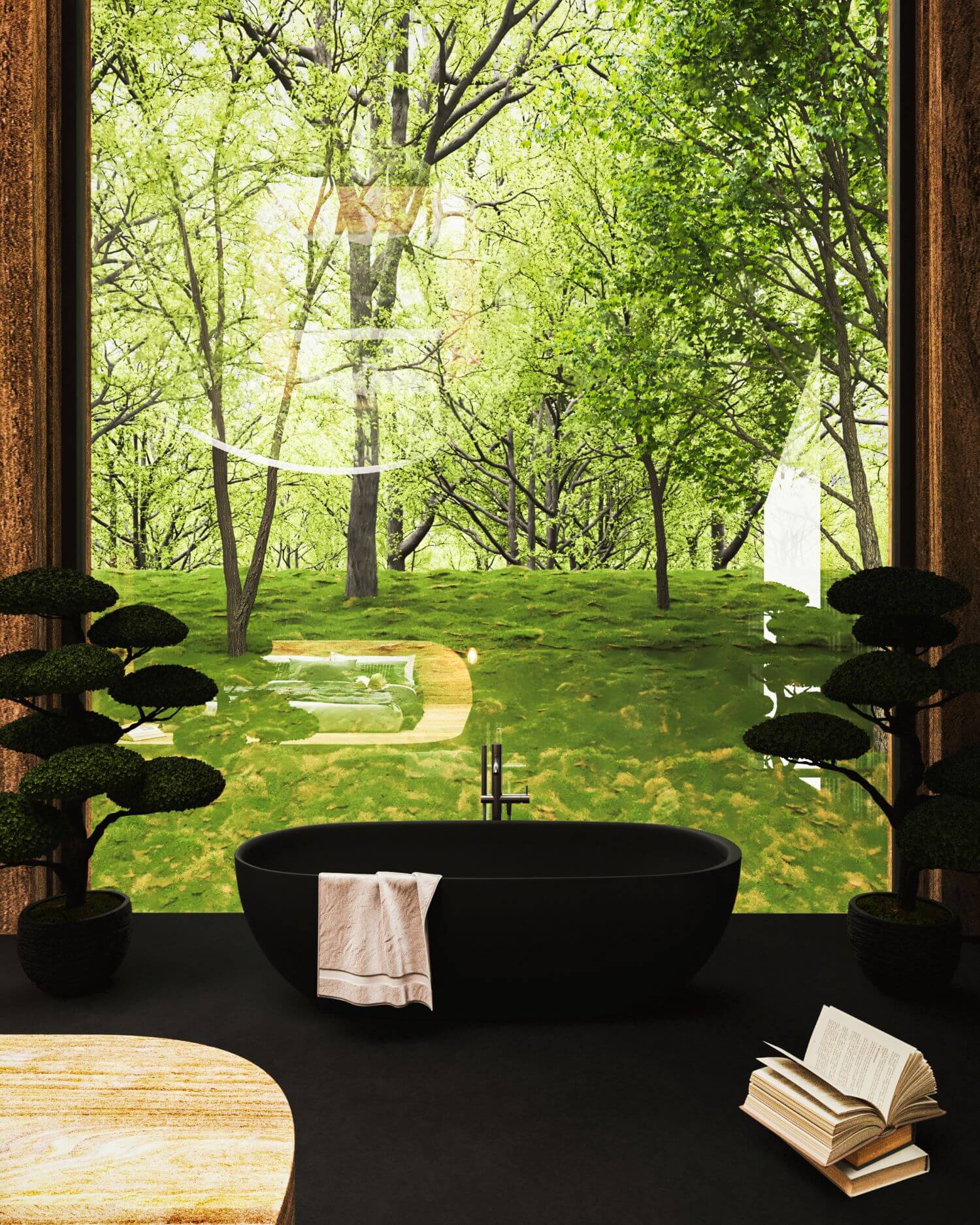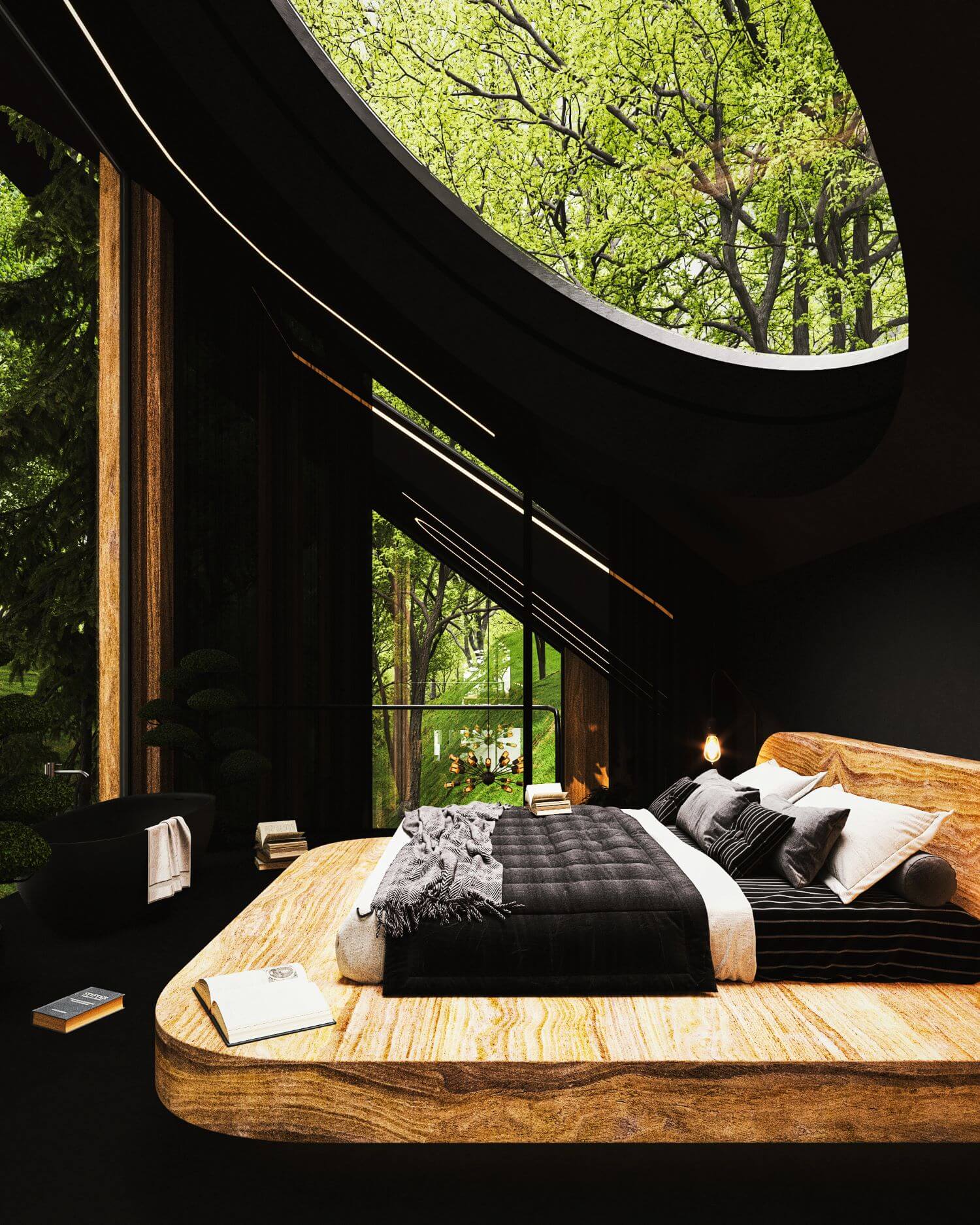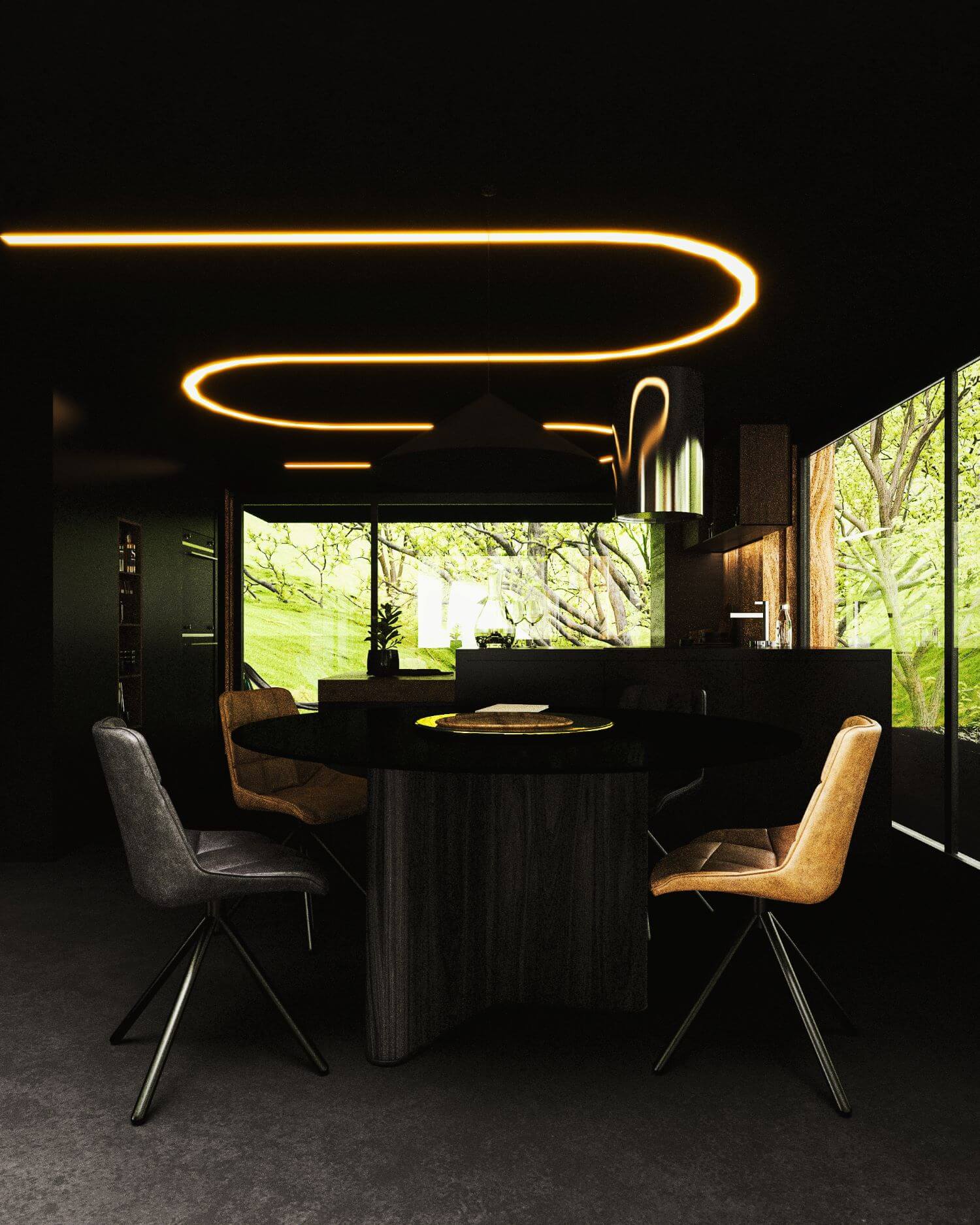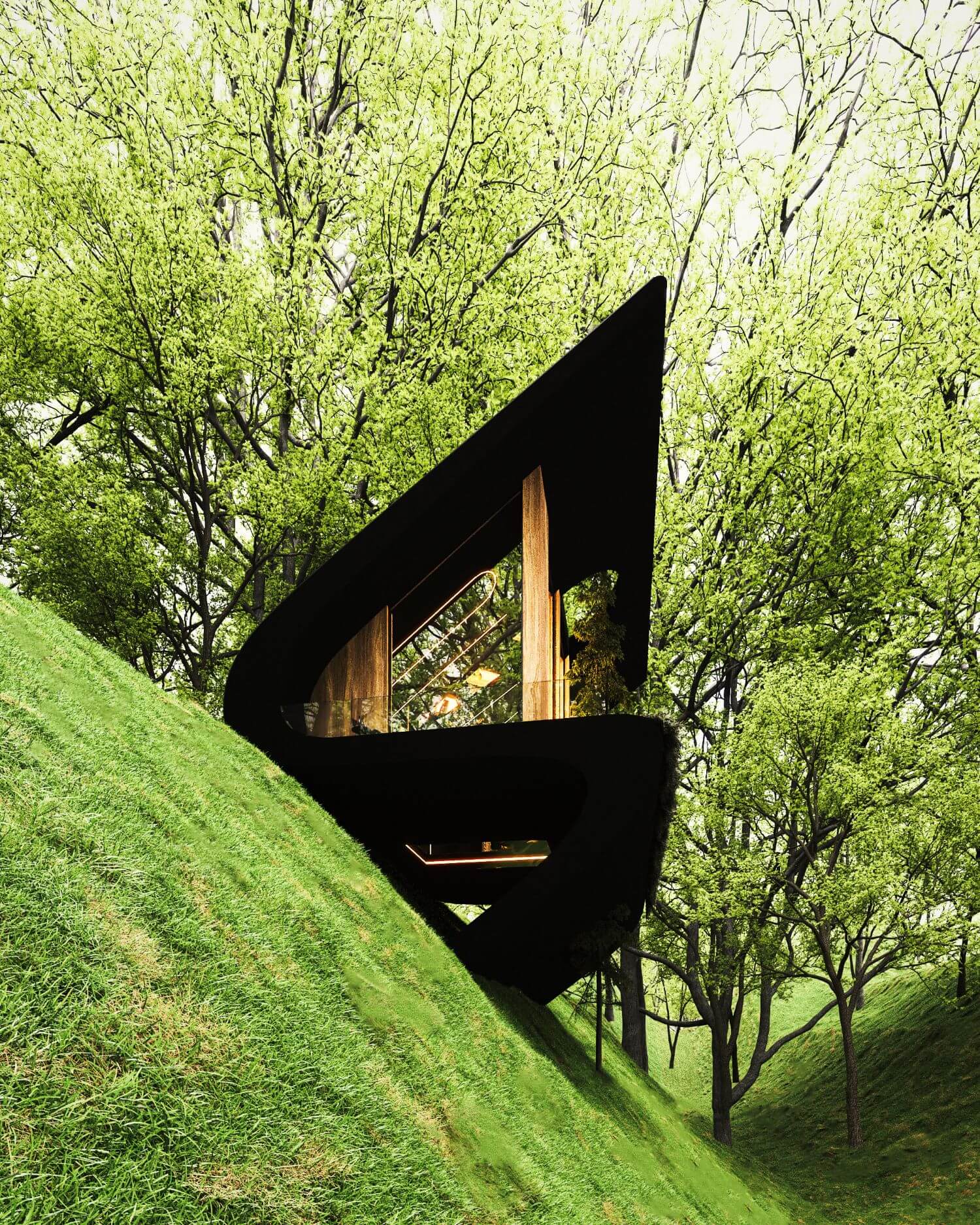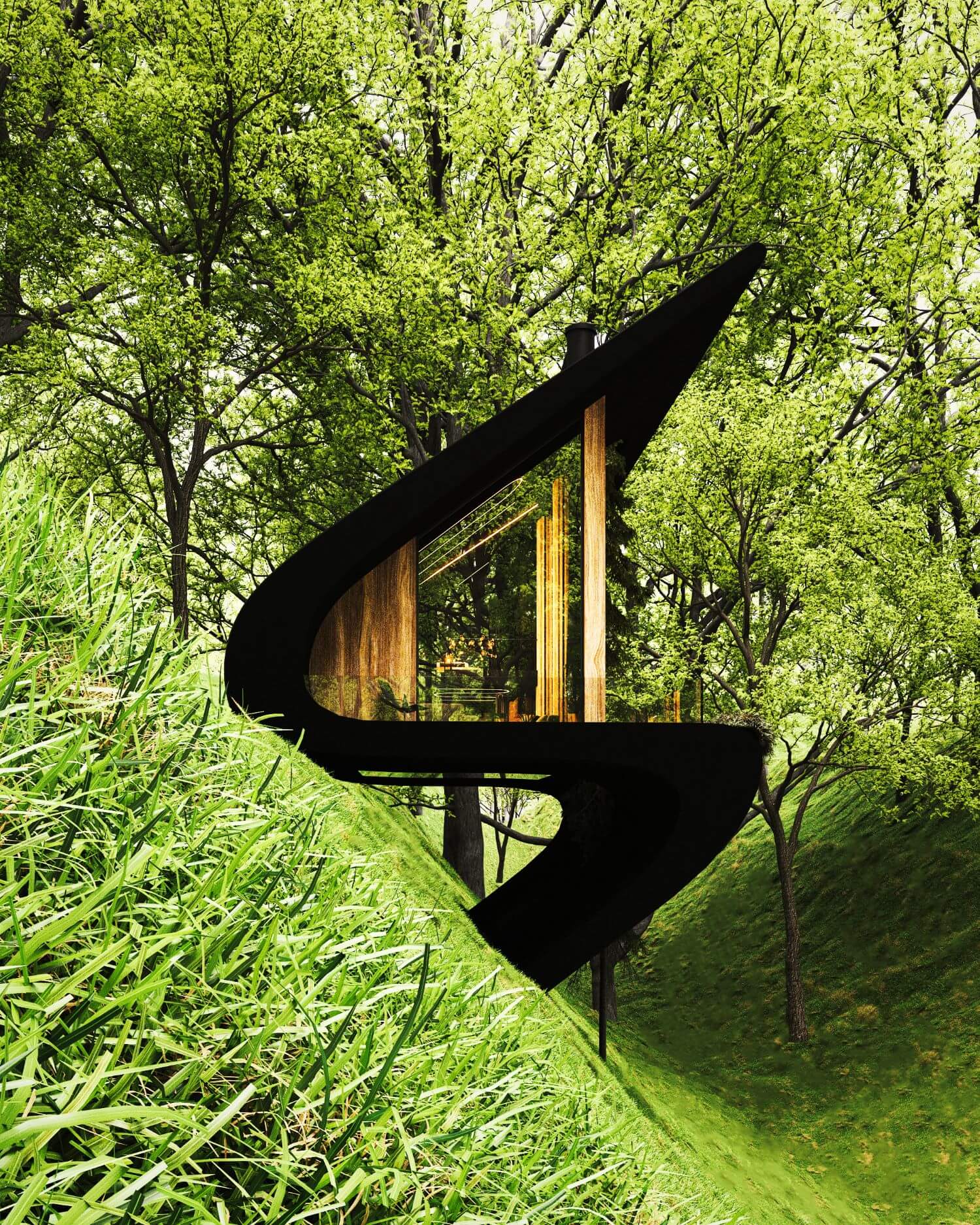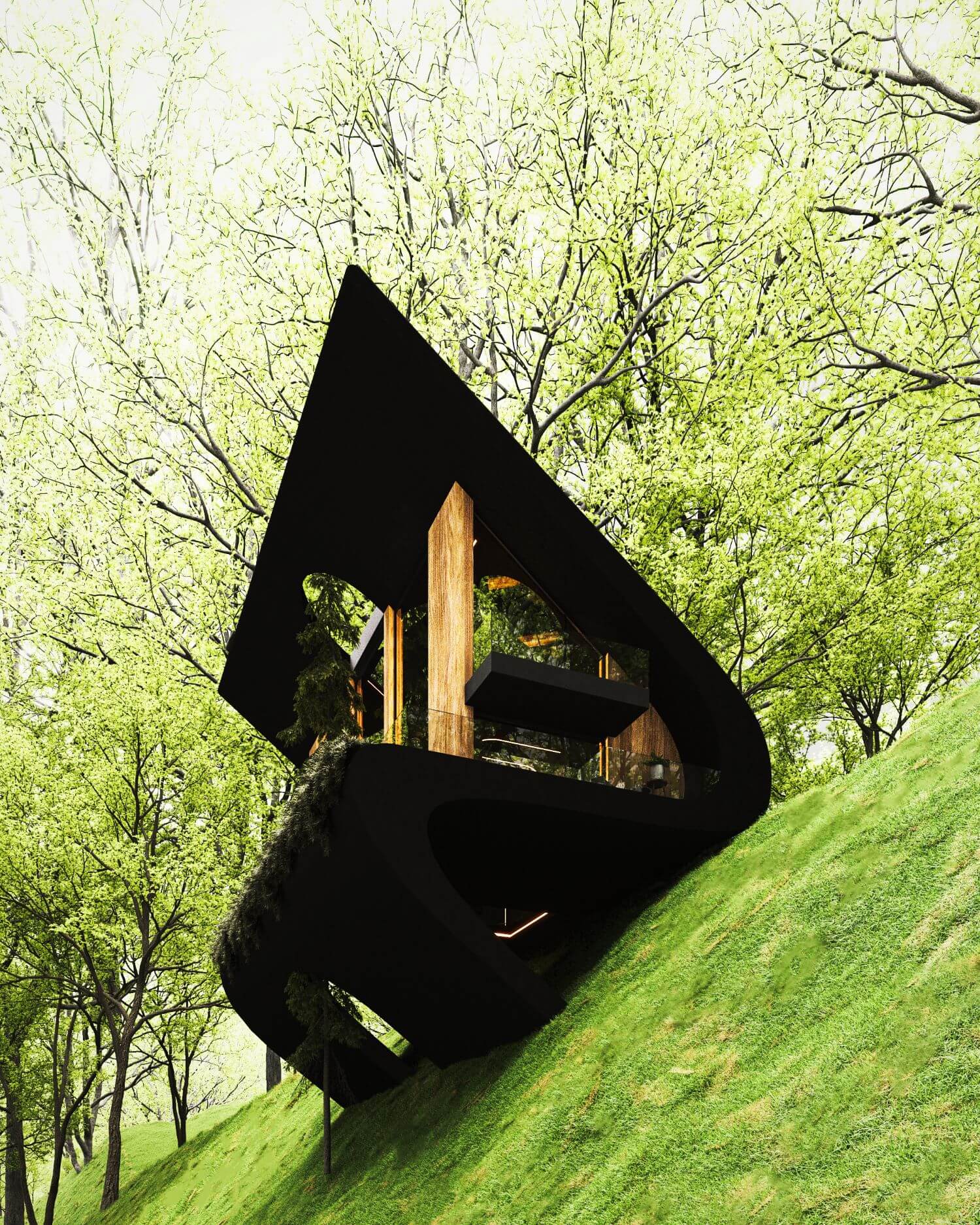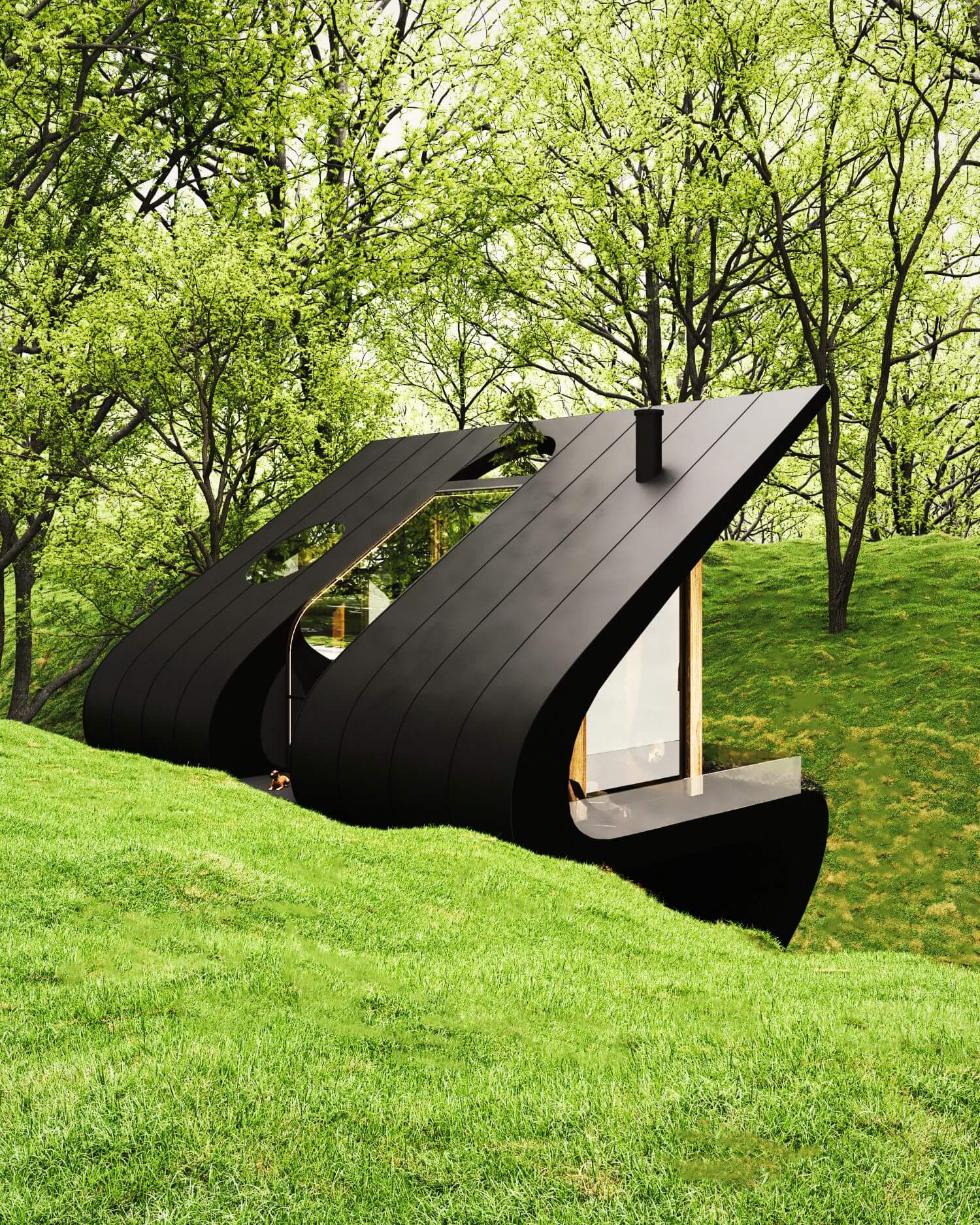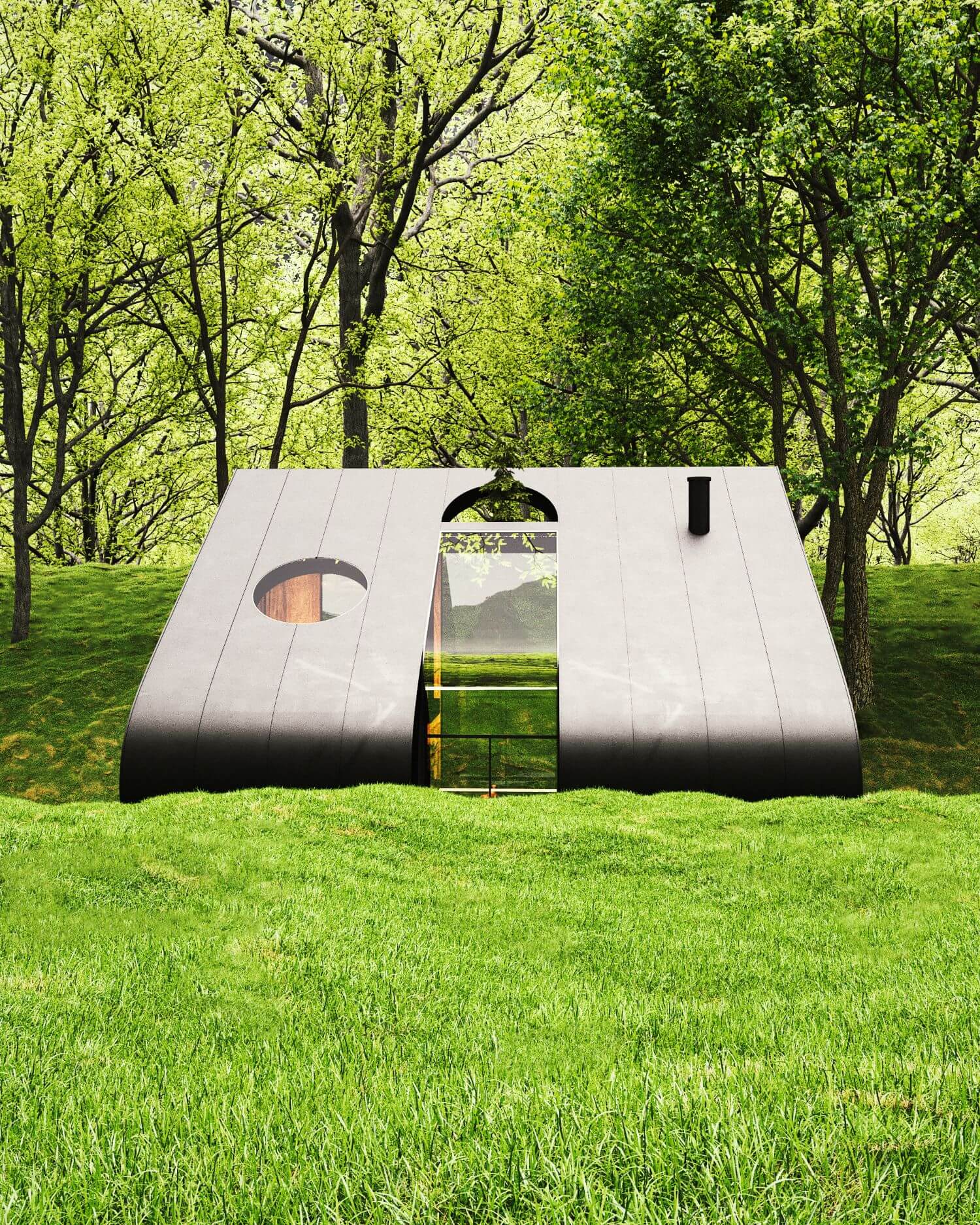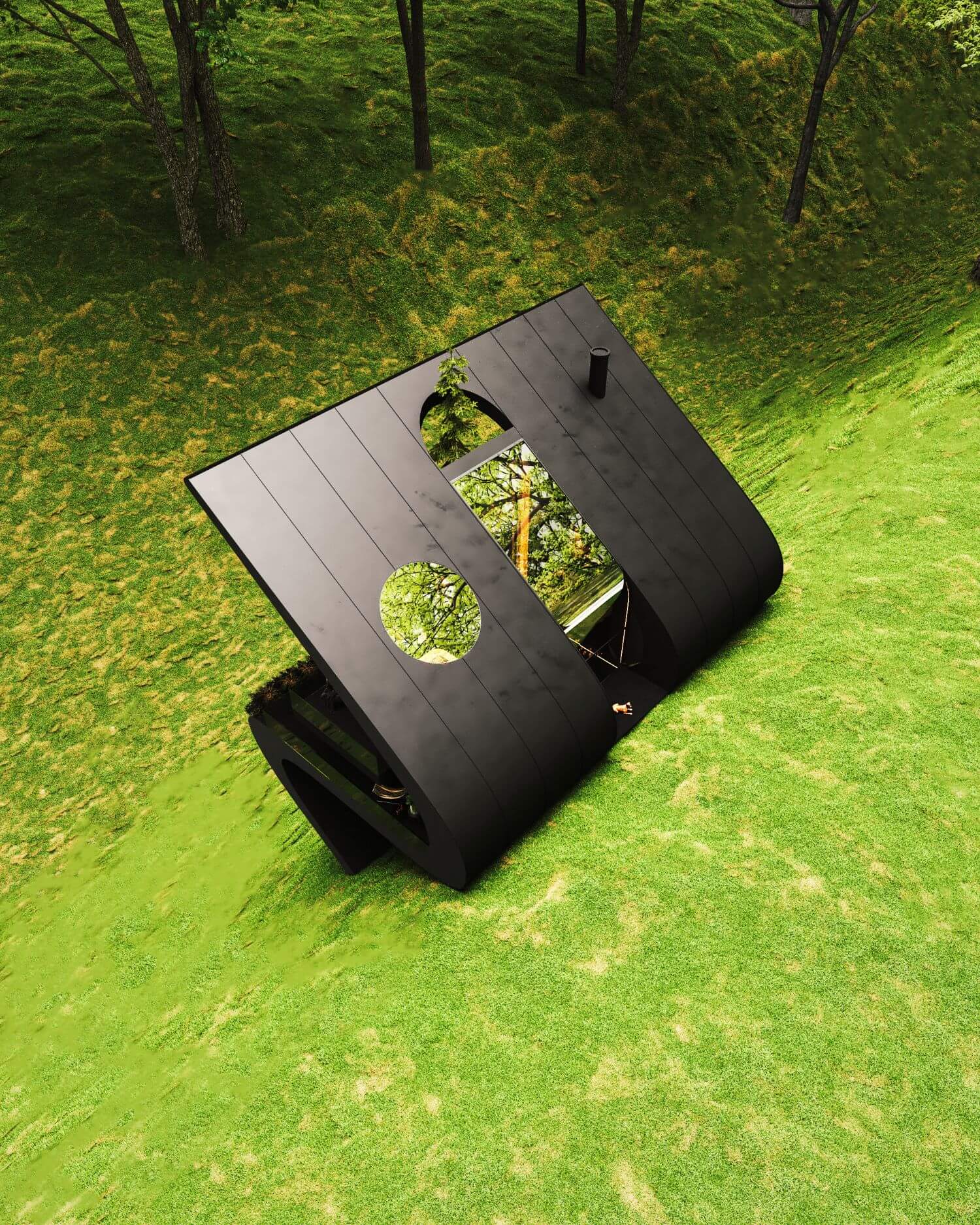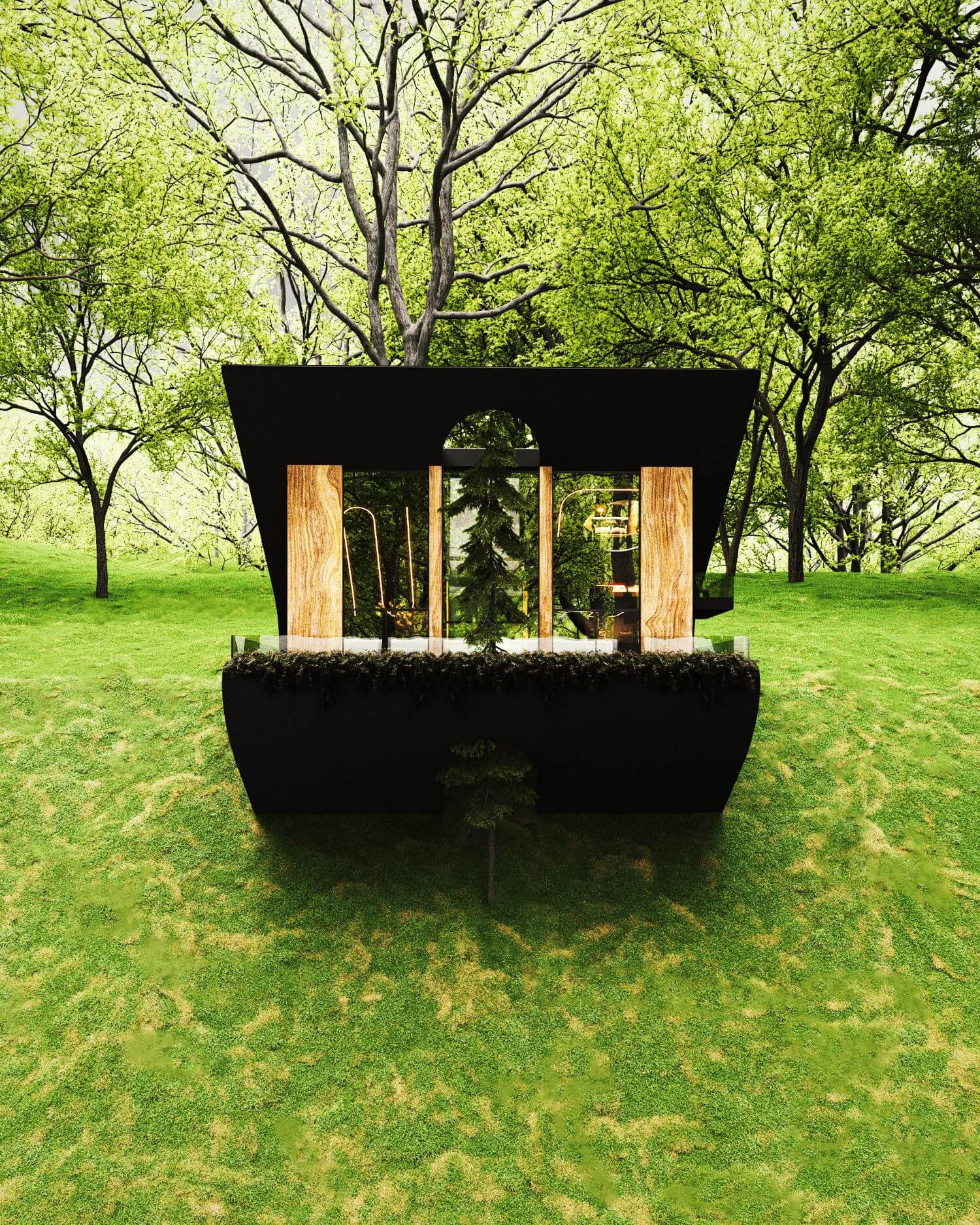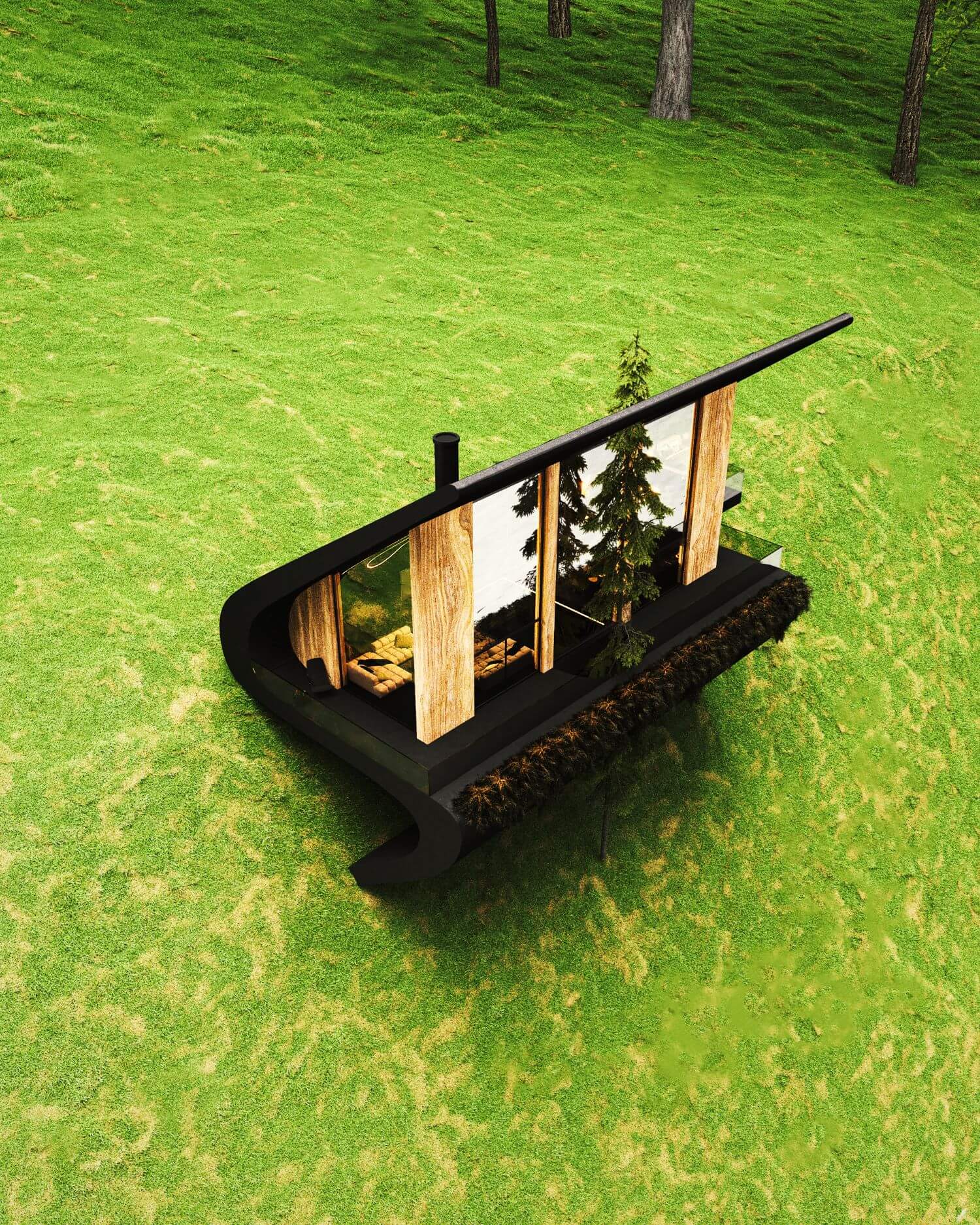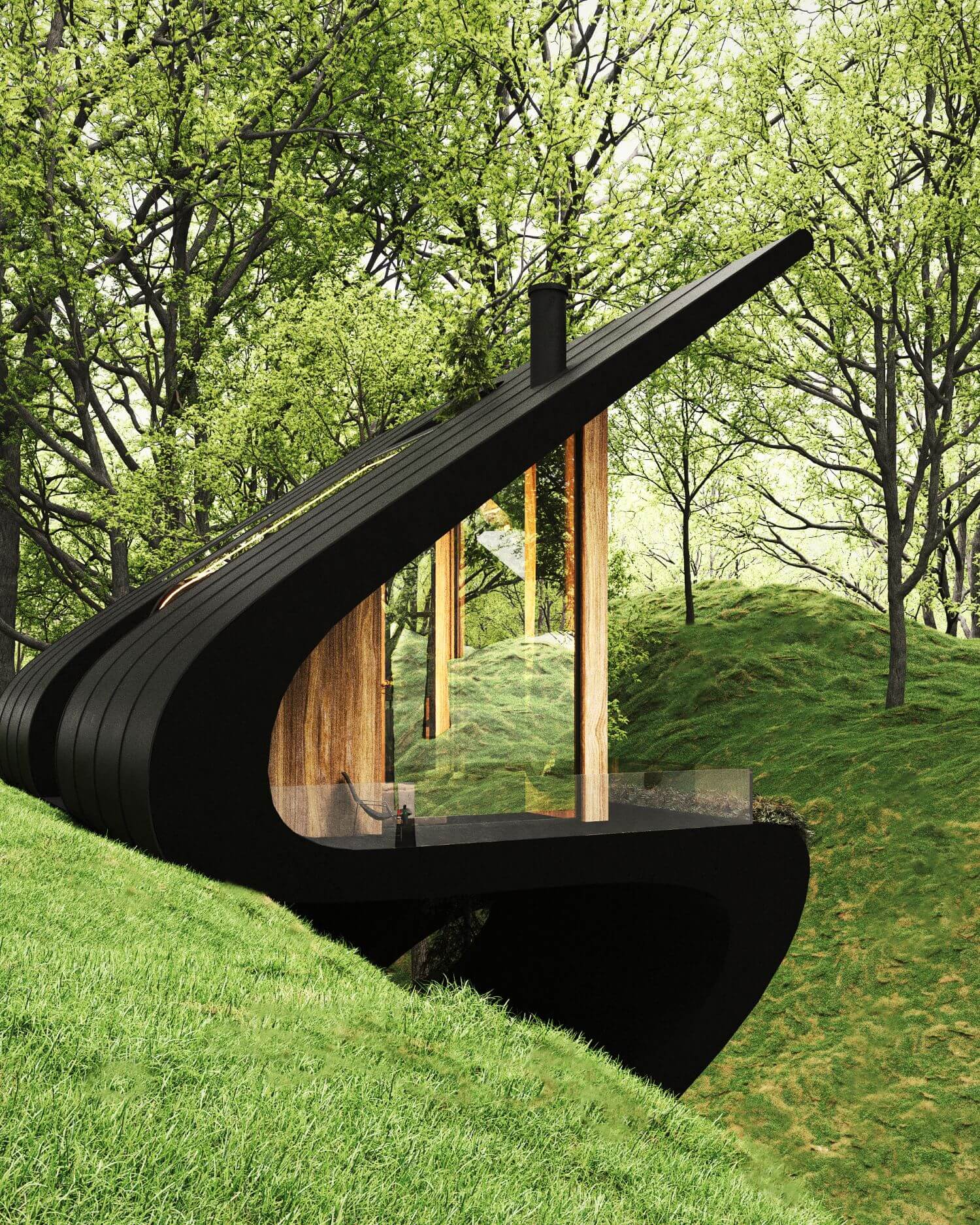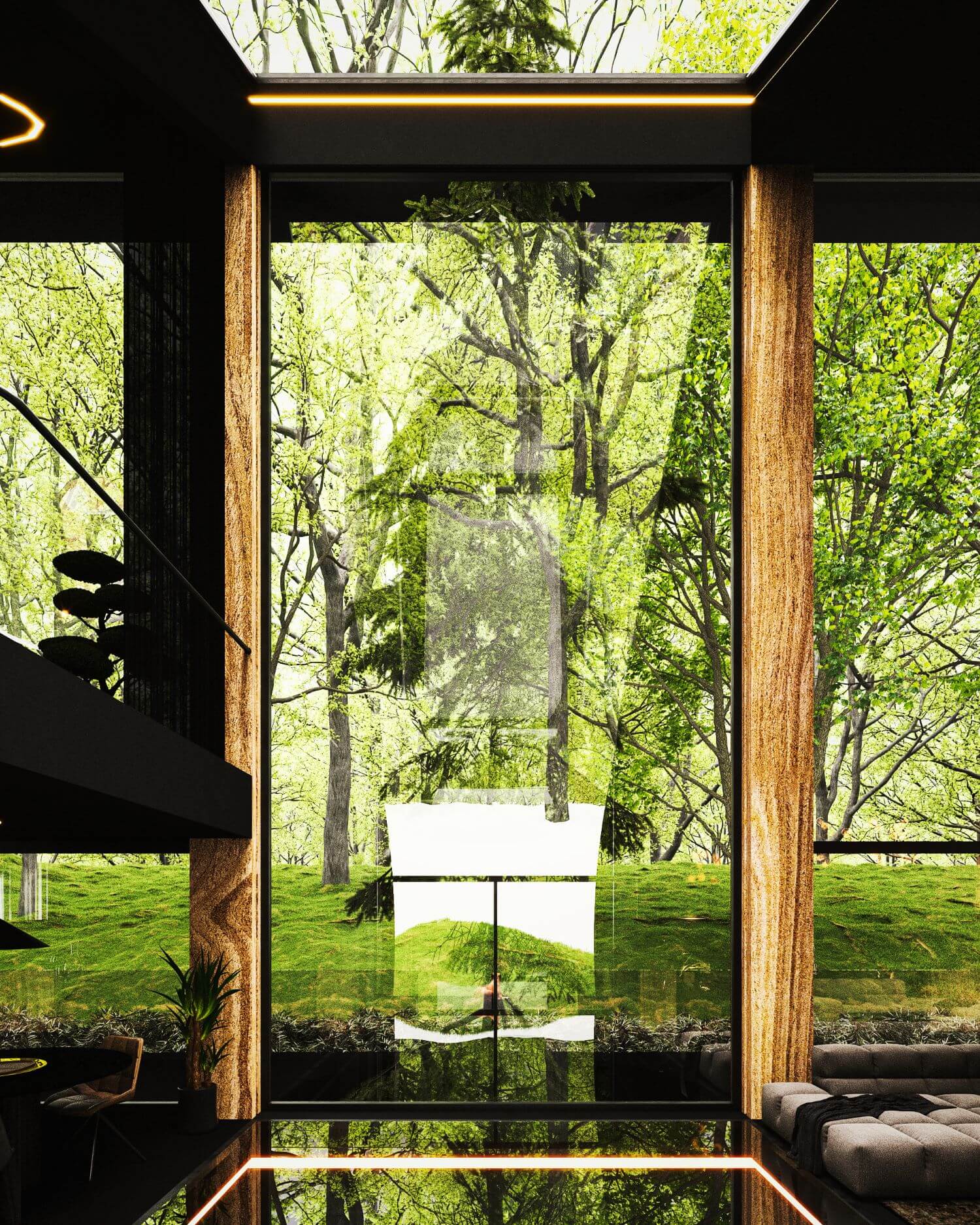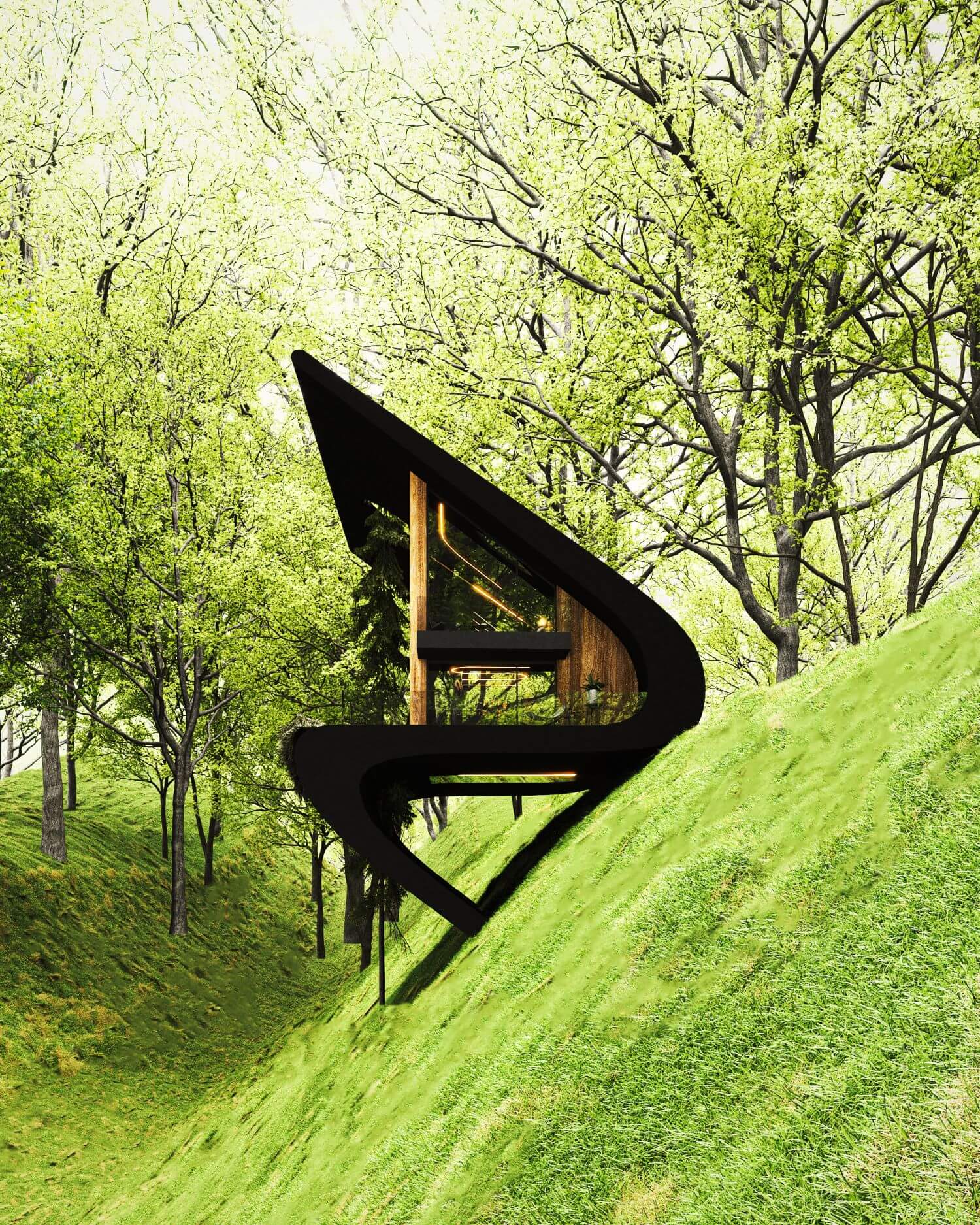 ---