4Architecture Studio: The Gara project started with the intention of making the client's opinion implemented, while considering minimal tendencies and modern life needs. creating a private space suitable for temporary residence and the one which satisfies the agent's need for Flaneur experience in a miscellaneous space but not so vast. creating the sense of belonging in a space free of ornaments with the existence of elements which has been reduced to the simplest model of their own reminding Iranian Architectural spaces. hanging around in a hybrid space and passing across signs from nature. for this matter, an Iranian rug called Kheshti was chosen as the master plan of the project; an element from the past for today's design. a rug pattern with integrated frames (square modules) each of which represents some vital elements such as water, green spaces, shelters and so on. sometimes they are messengers of thoughts and customs of different areas. a pattern which has an Iranian identity whilst having a modular cubic pattern.
Composition of the basis of a dynamic life so is the continuity of the Kheshti rug pattern as an element from the past in the present time and its agency in the space is an emphasis on the fact that space is being created uninterrupted. meaning that the project is always being changed and shaped not just referring to its residents but also its material is a subject to change. and this is a representation of the concept of being. consequently, it ends in shaping a hybrid space between walls with openings borrowed from semicircular Iranian arches and some other walls with the same arches but this time filled with modular curtain walls. A passage through a green space inspired by Iranian rug pattern, Arches (traditional element) and entering a space free of complexity (modern element) with some touches of colour.
Entering an interior minimal space where you can find some of the exterior arches outstanding. a space with high roofs and corridors which cross exterior space and challenge the pureness of space identity. wide and high openings result in an interior-exterior space which reminds us of the fact that this is a hybrid space. thus, by being in an interior zone another interior space is visible in an aura of interior-exterior identity. last but not least, the project is a hybrid space between past and present while having features of both.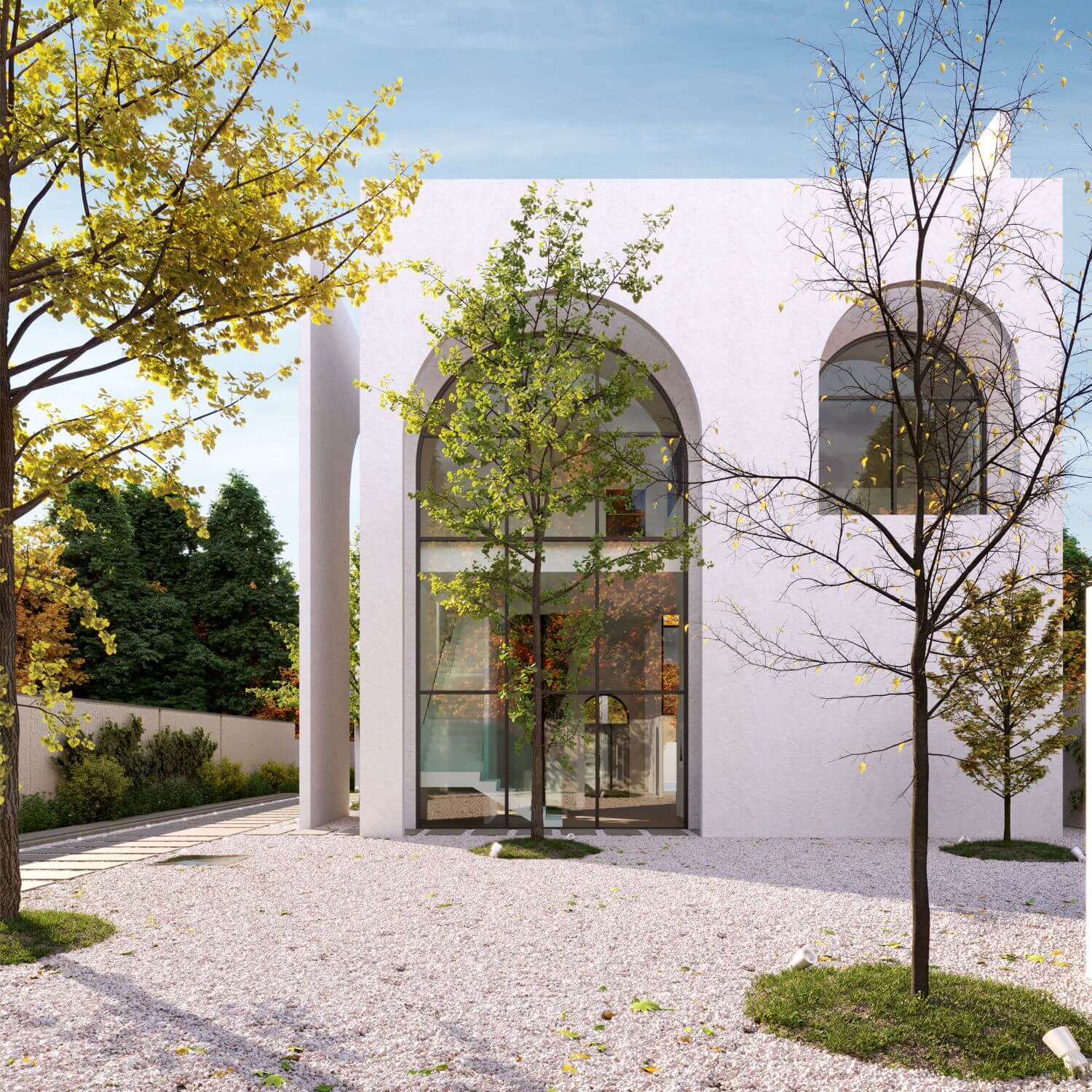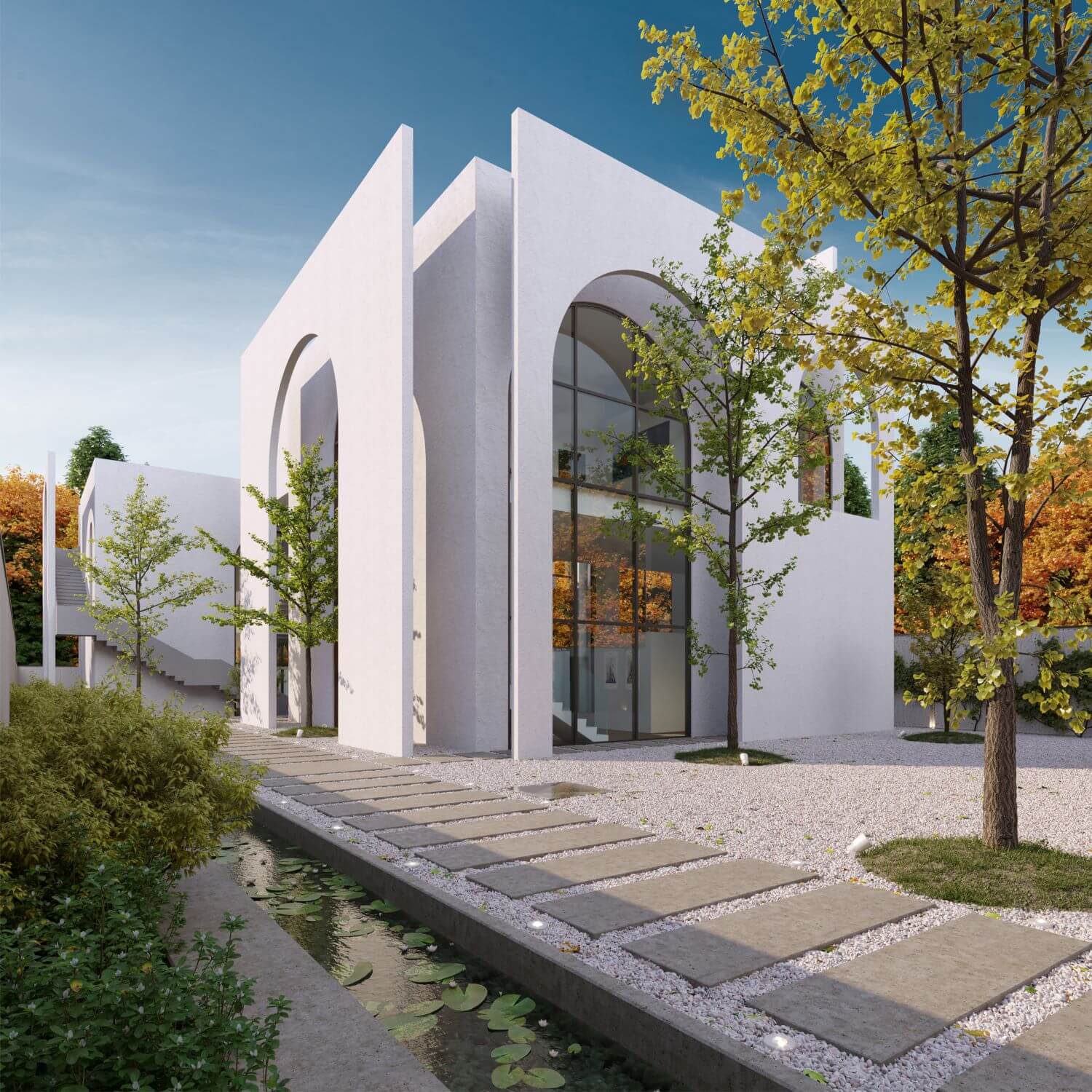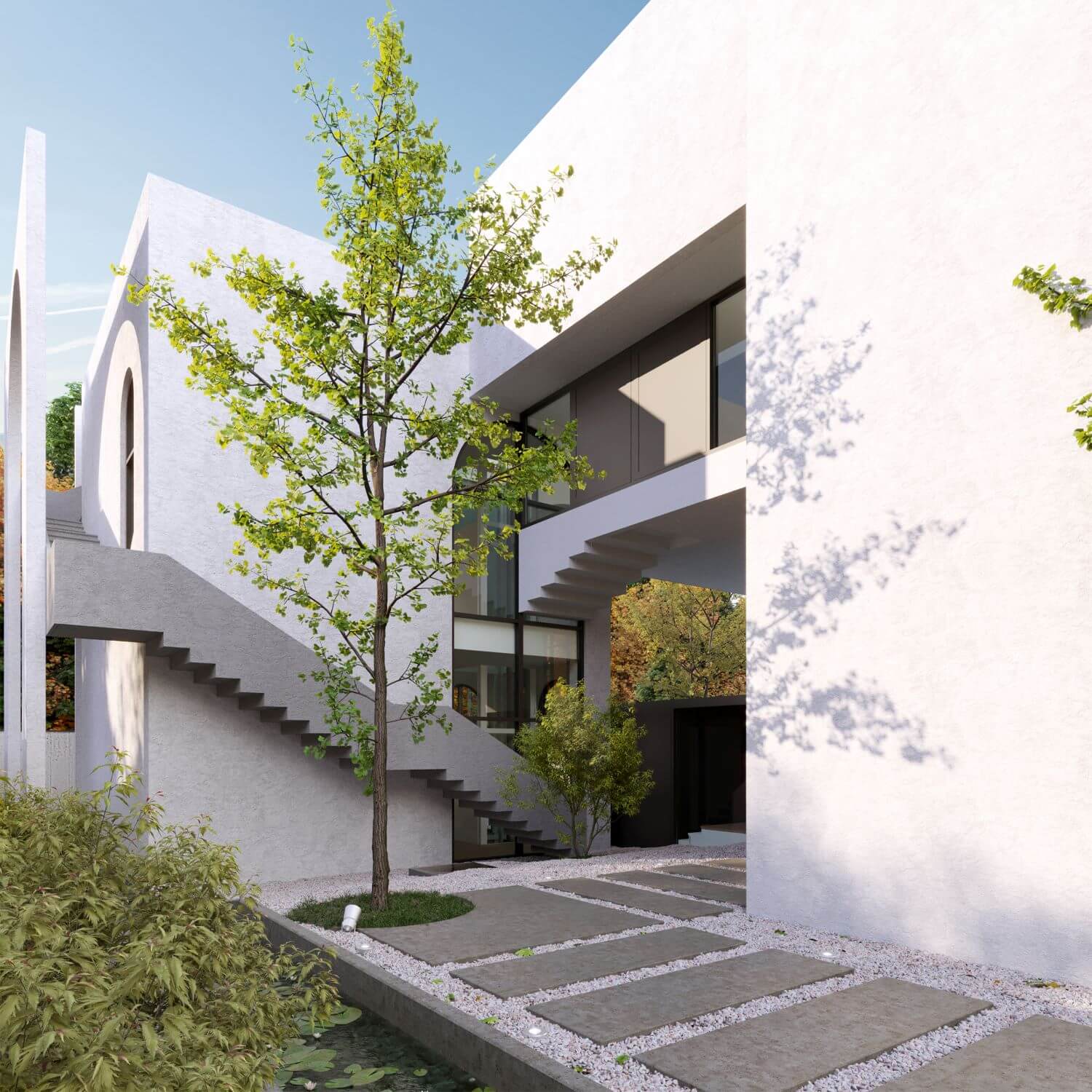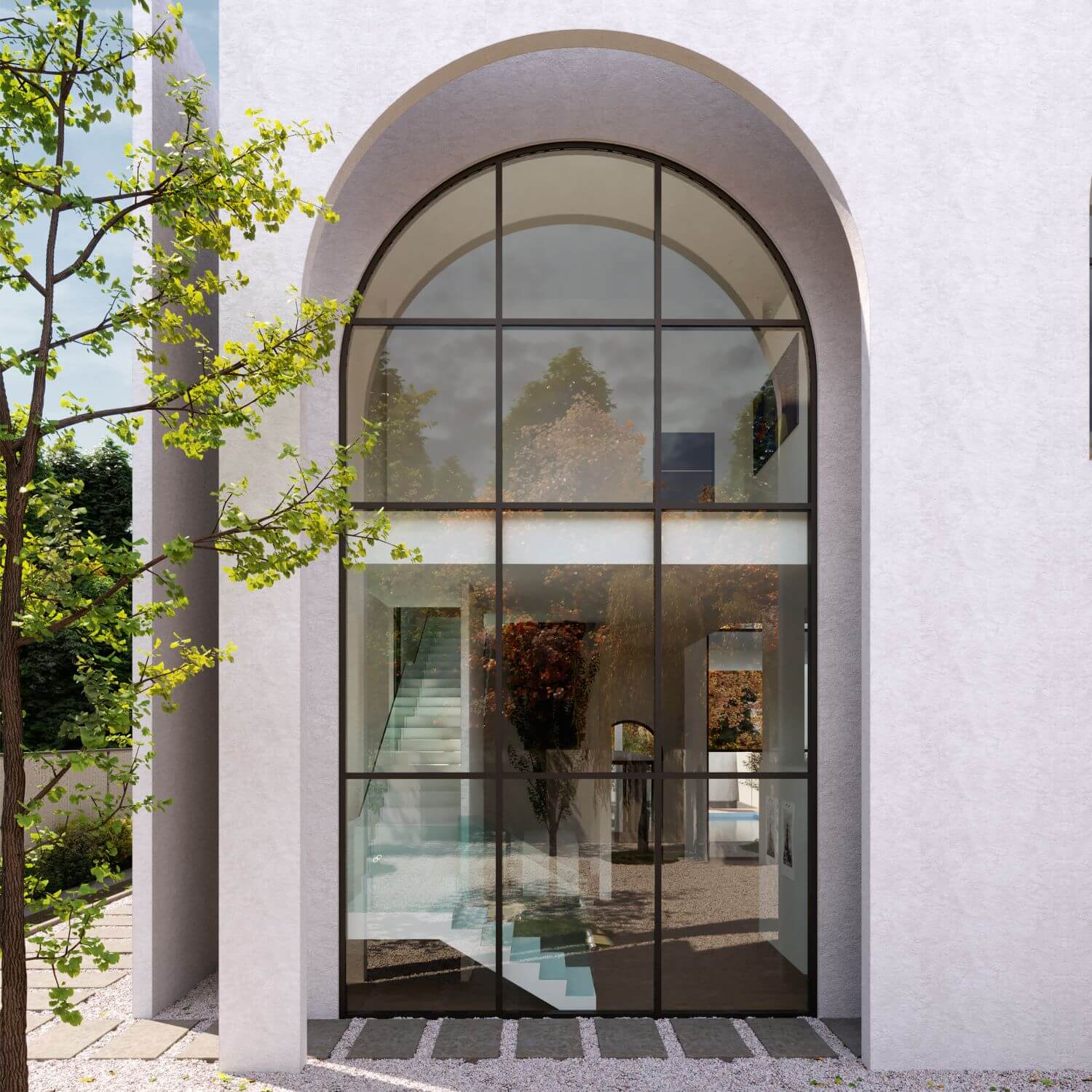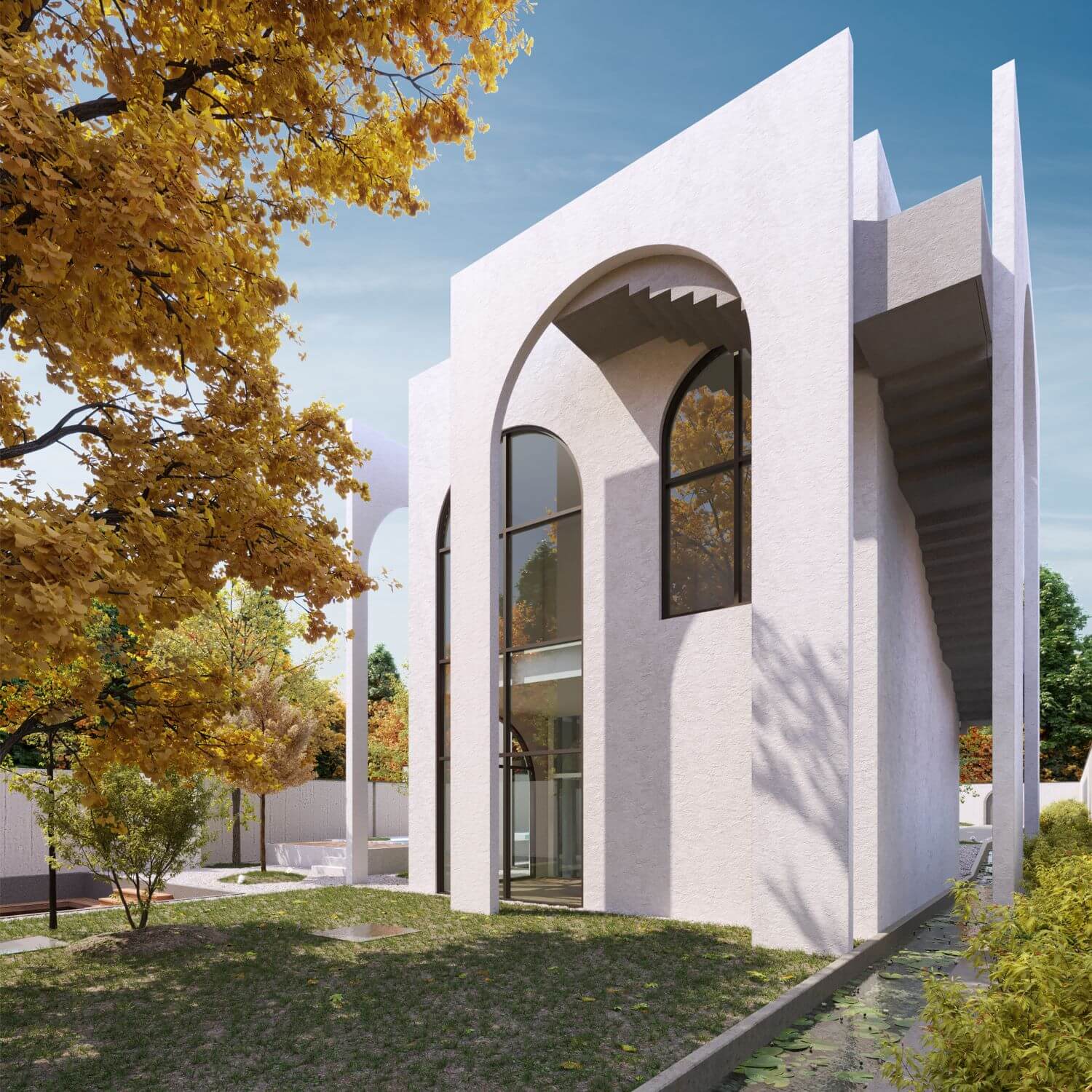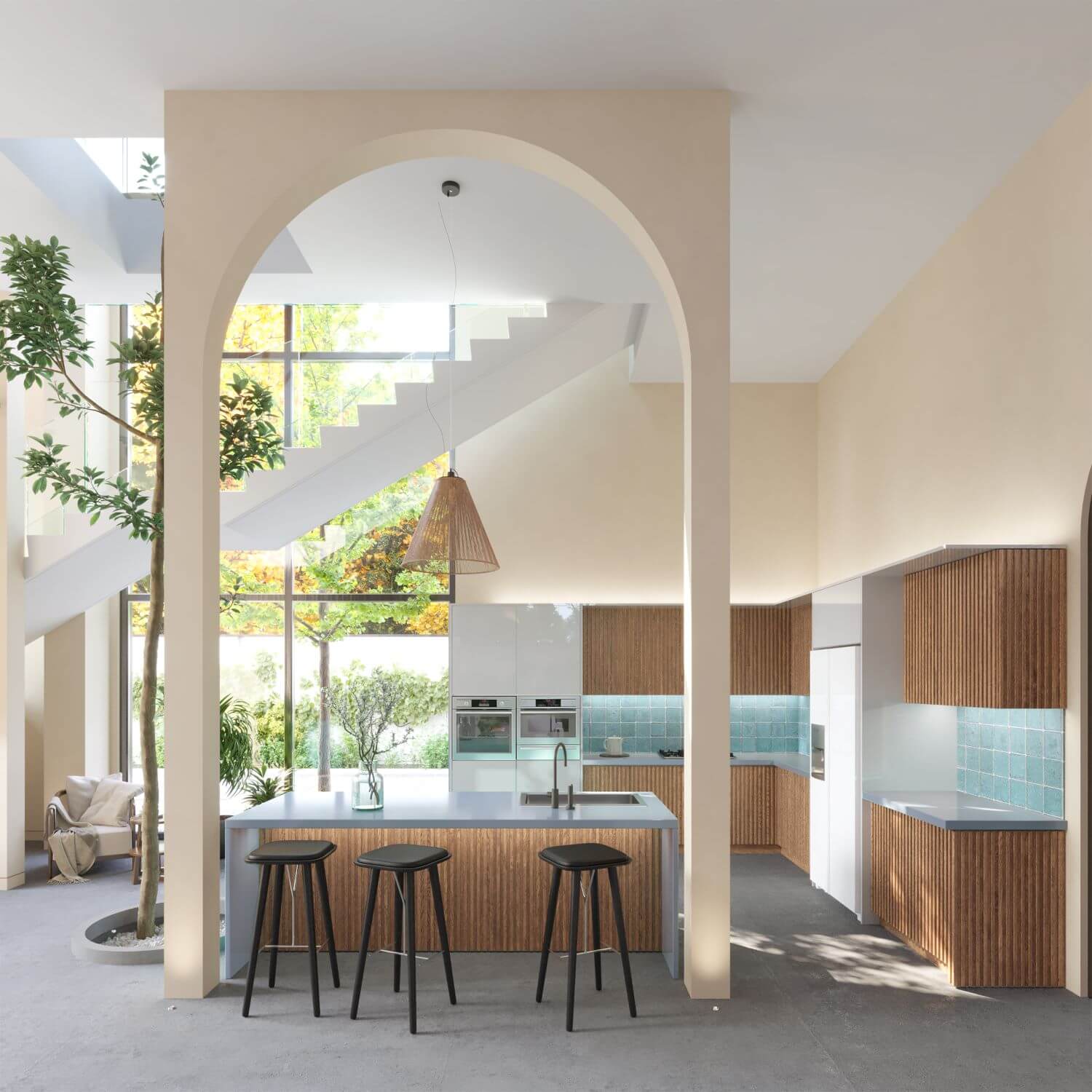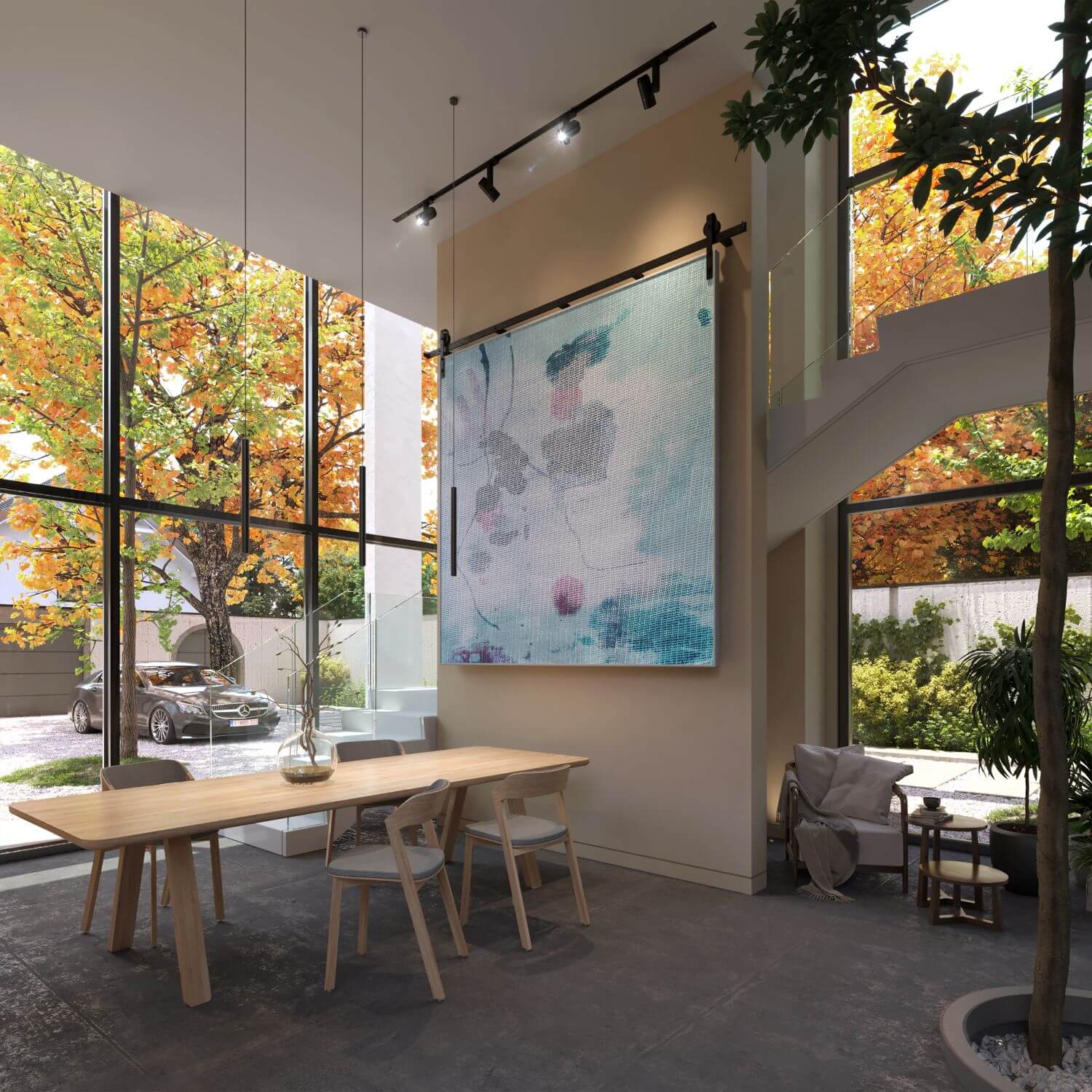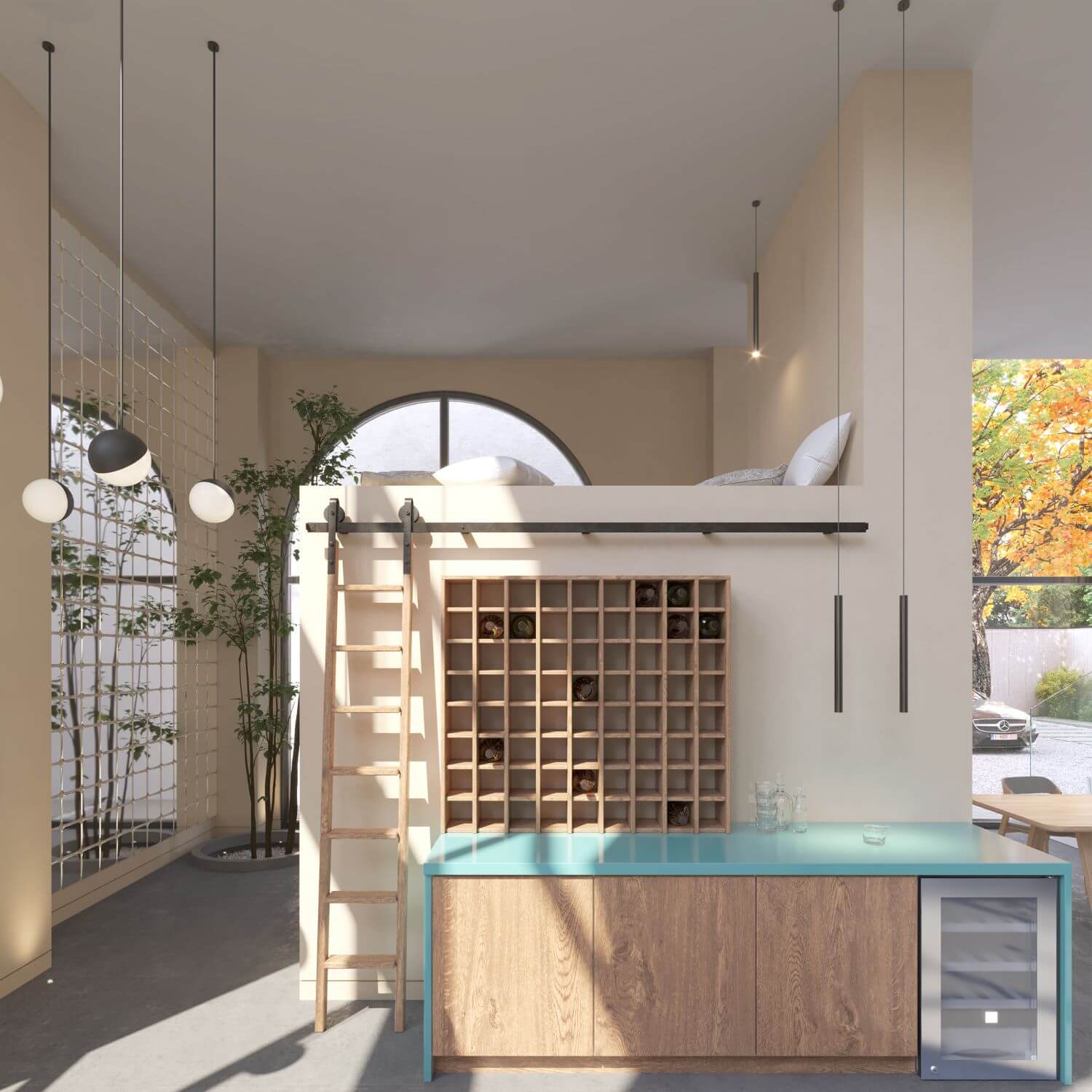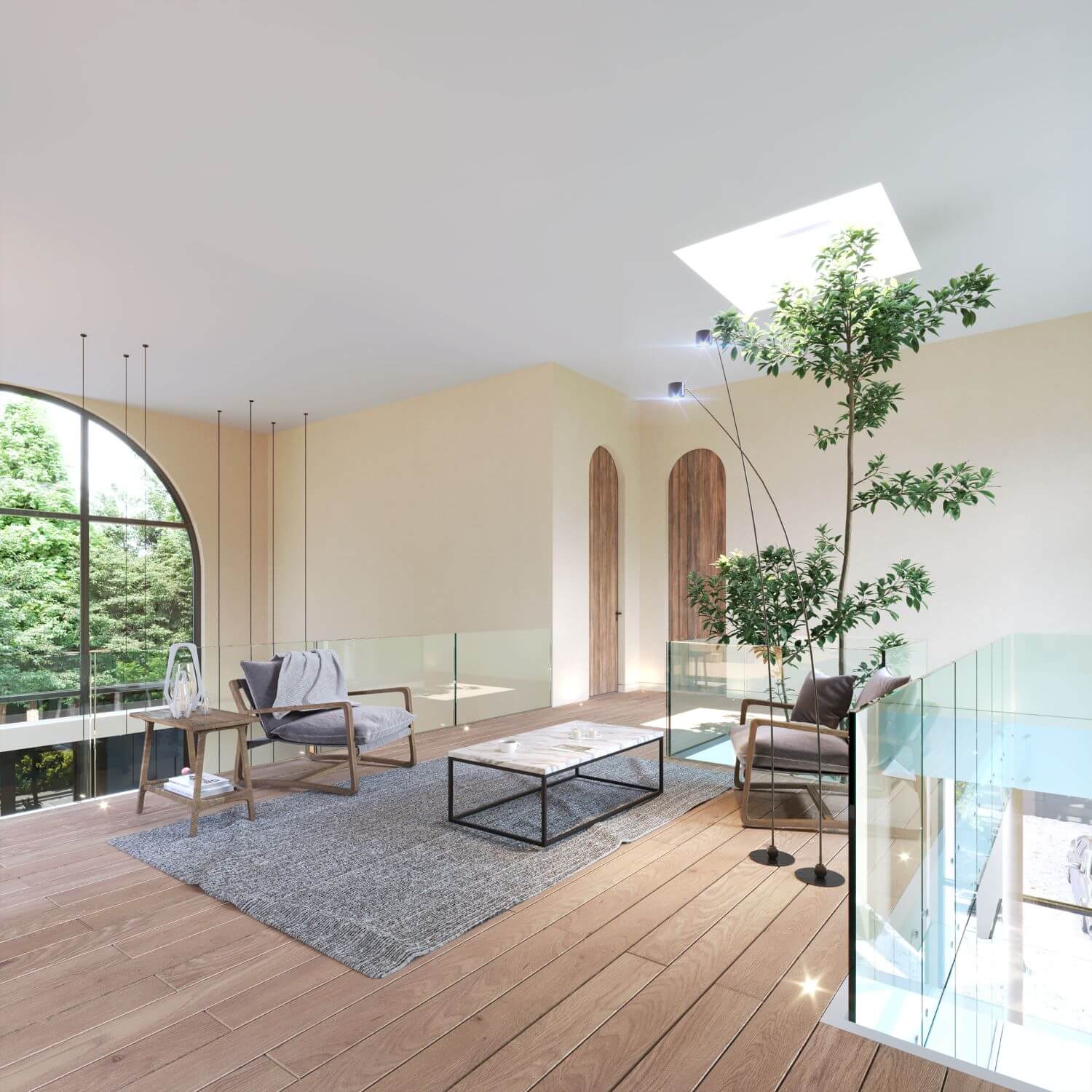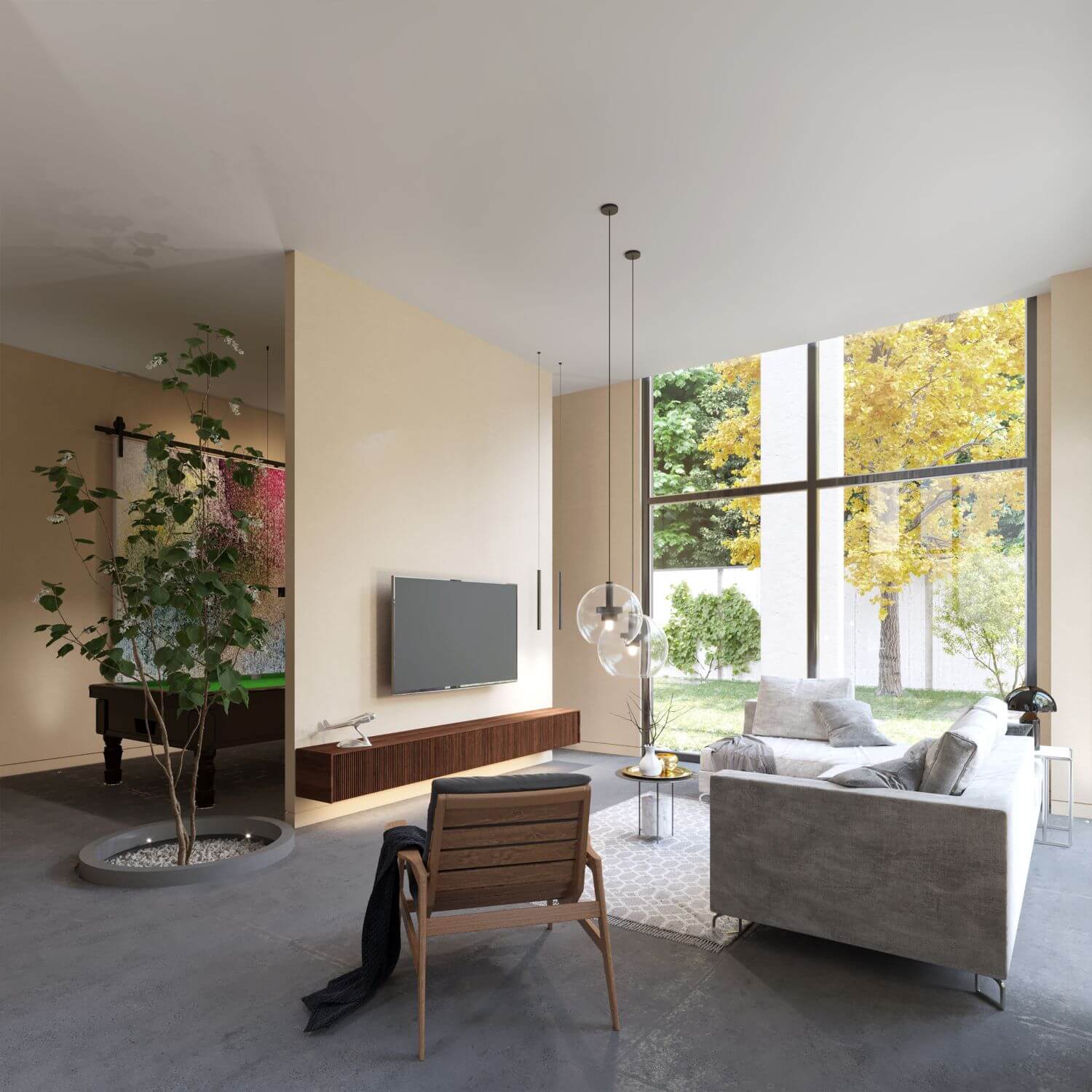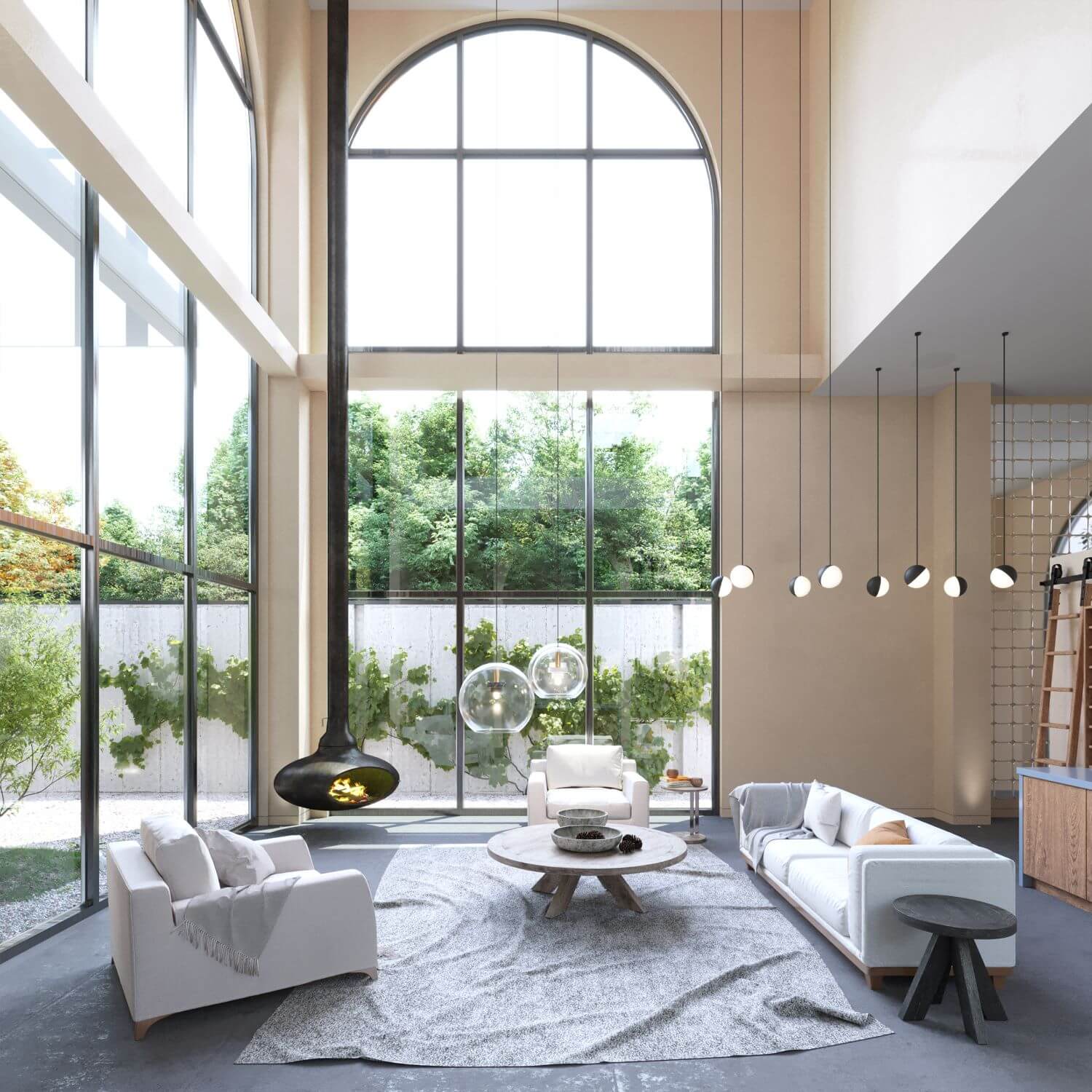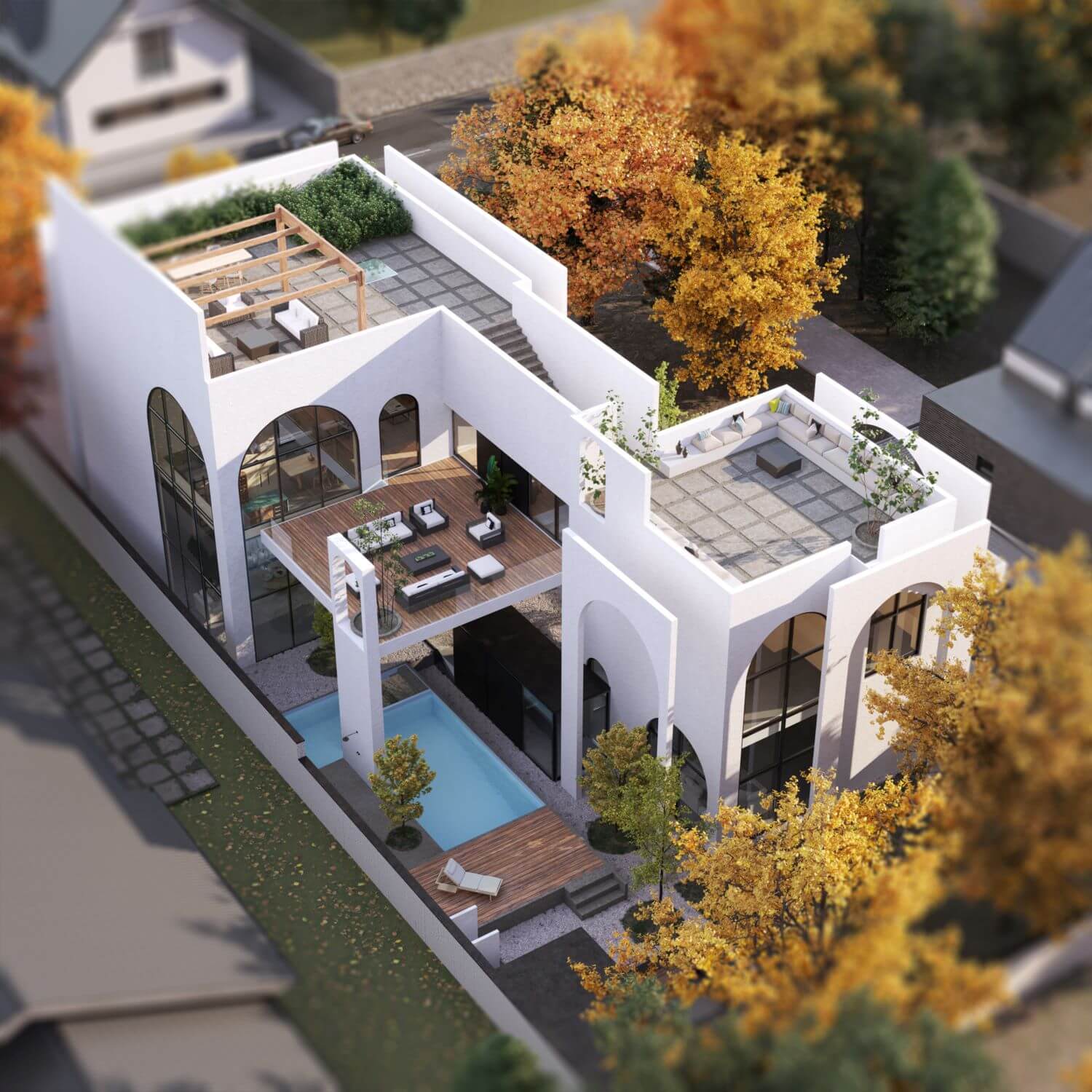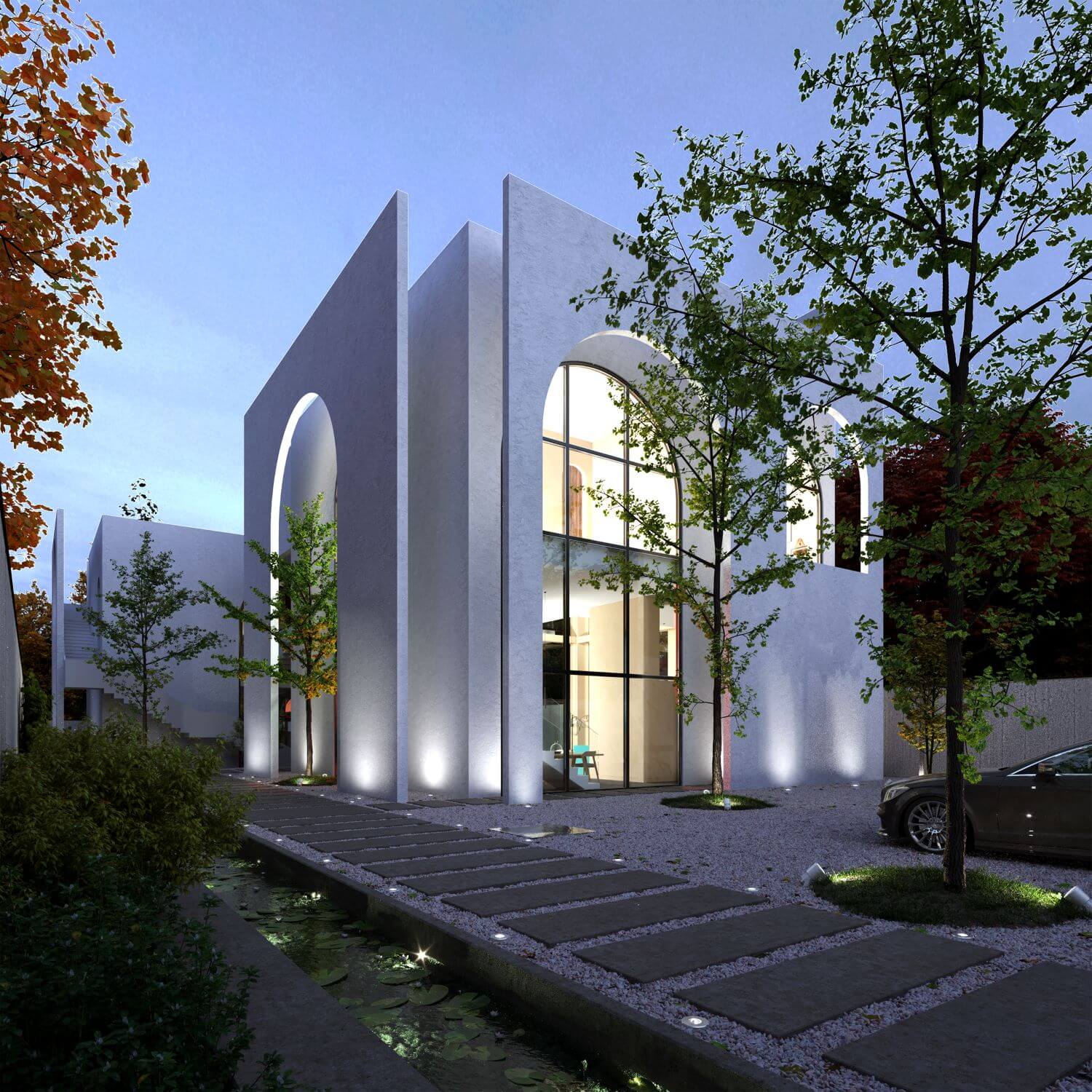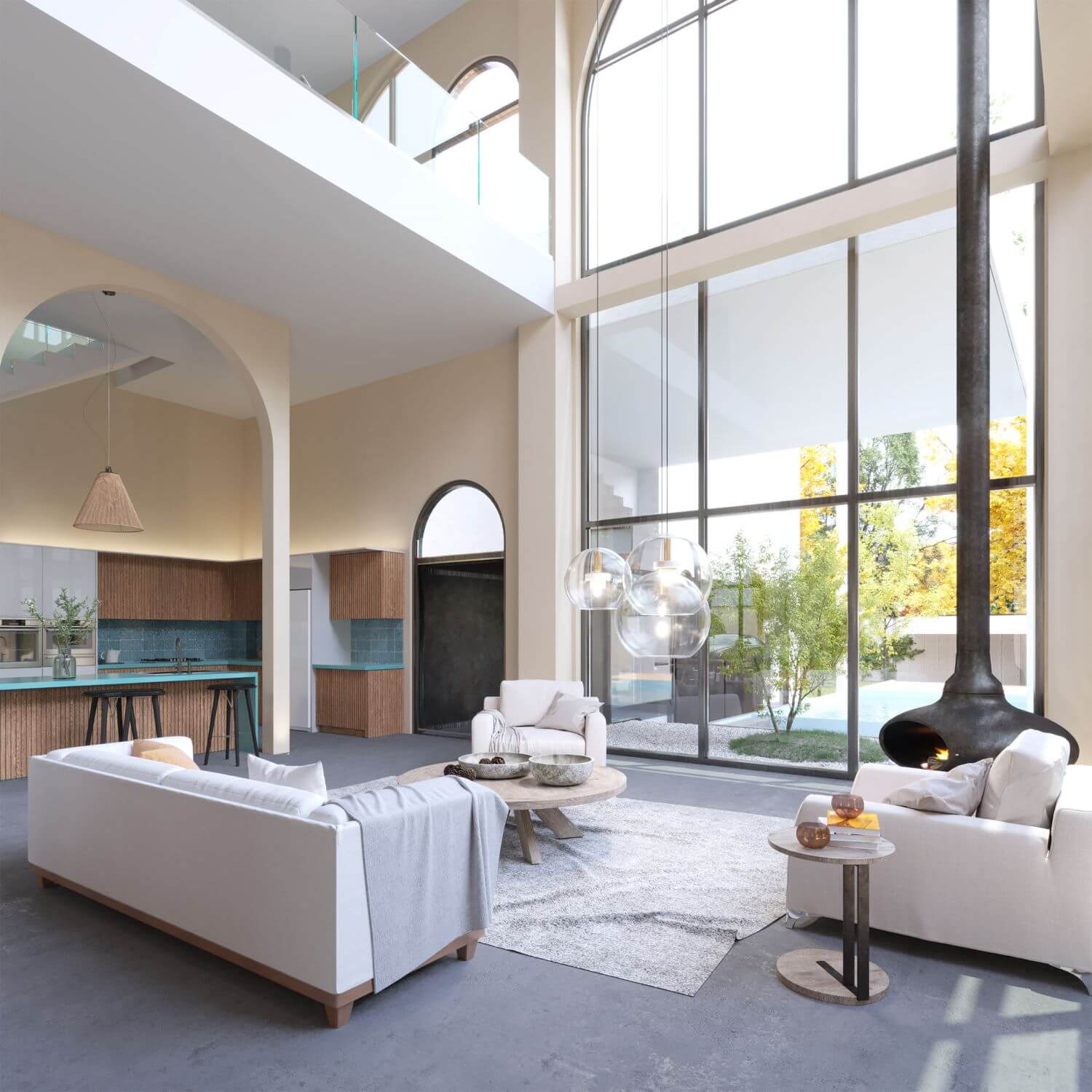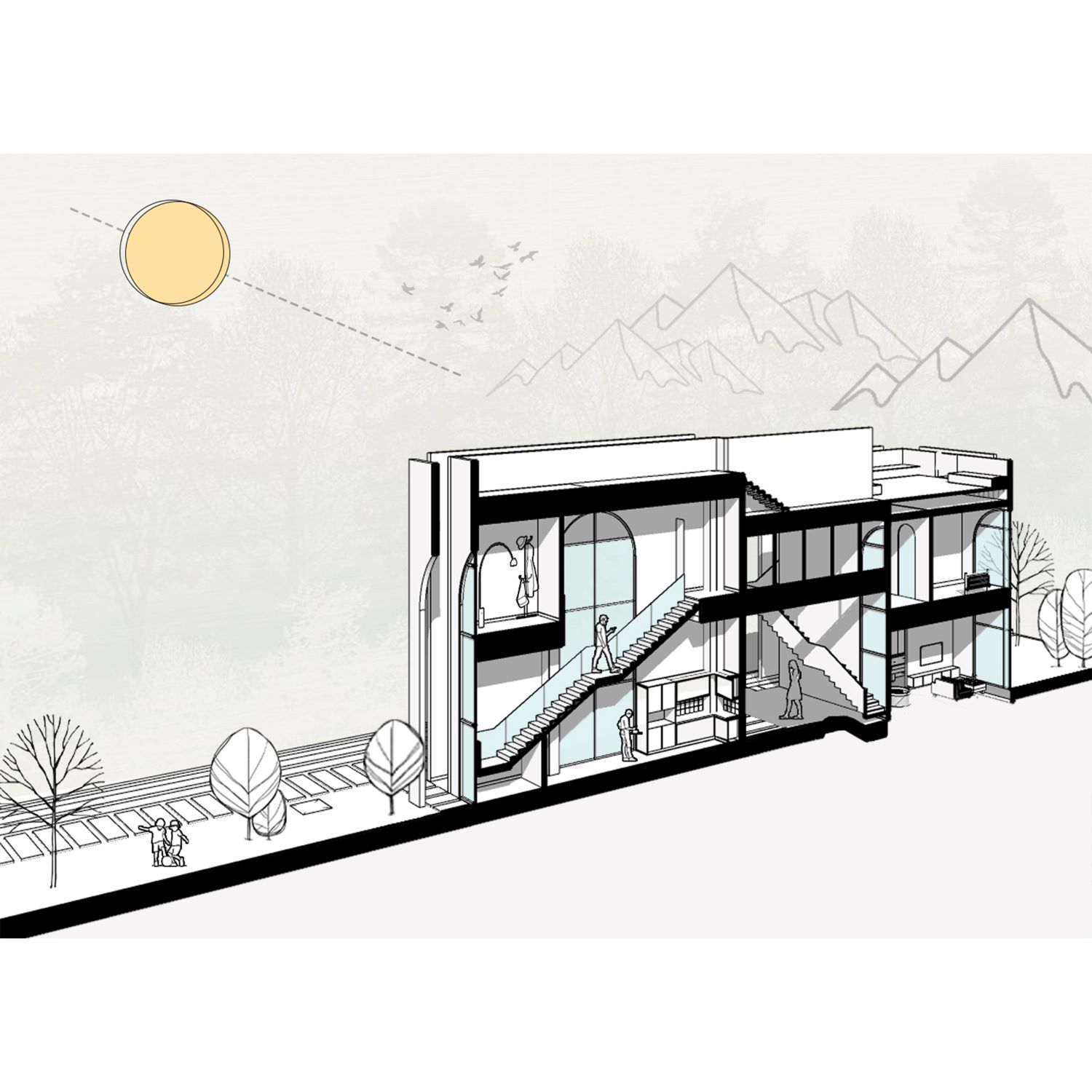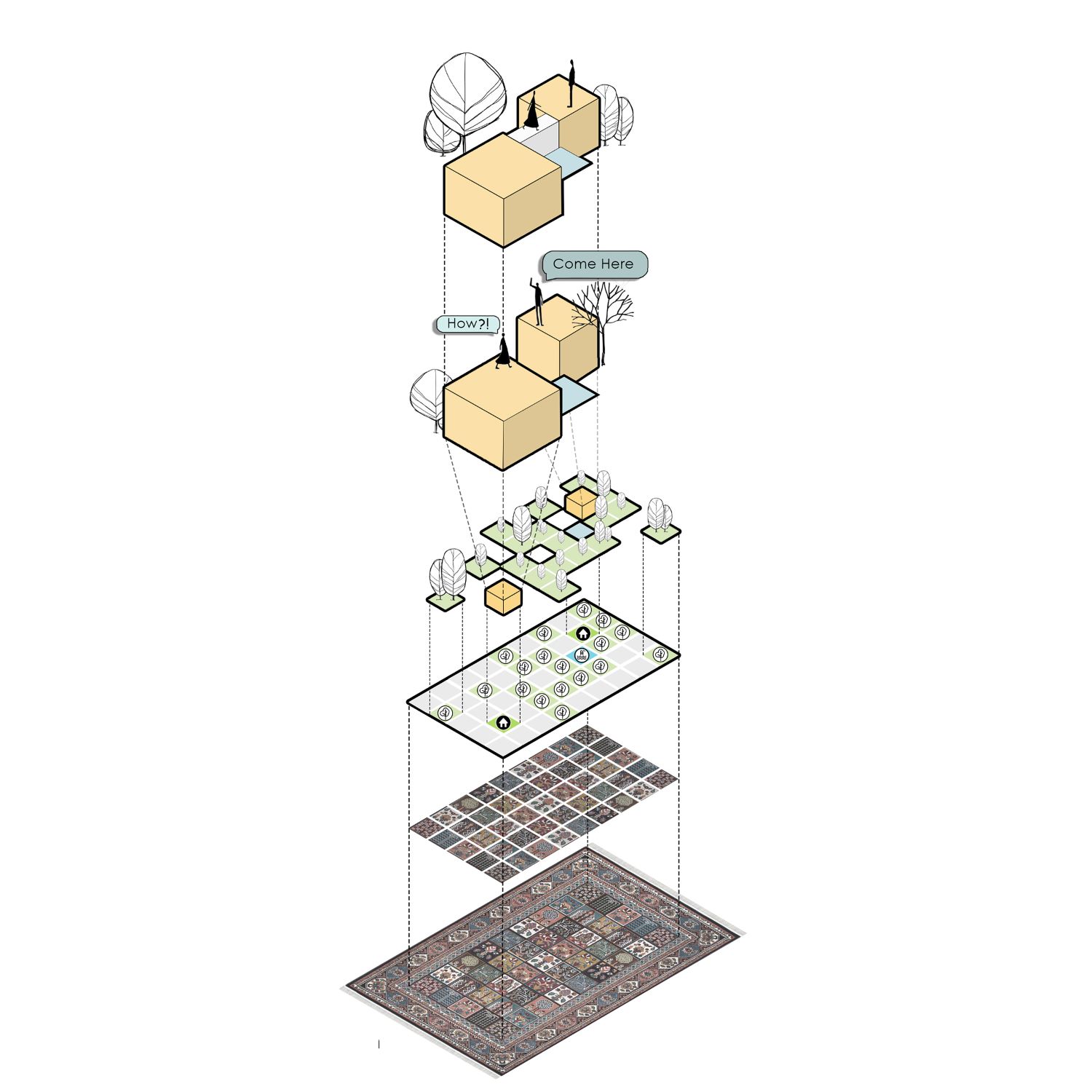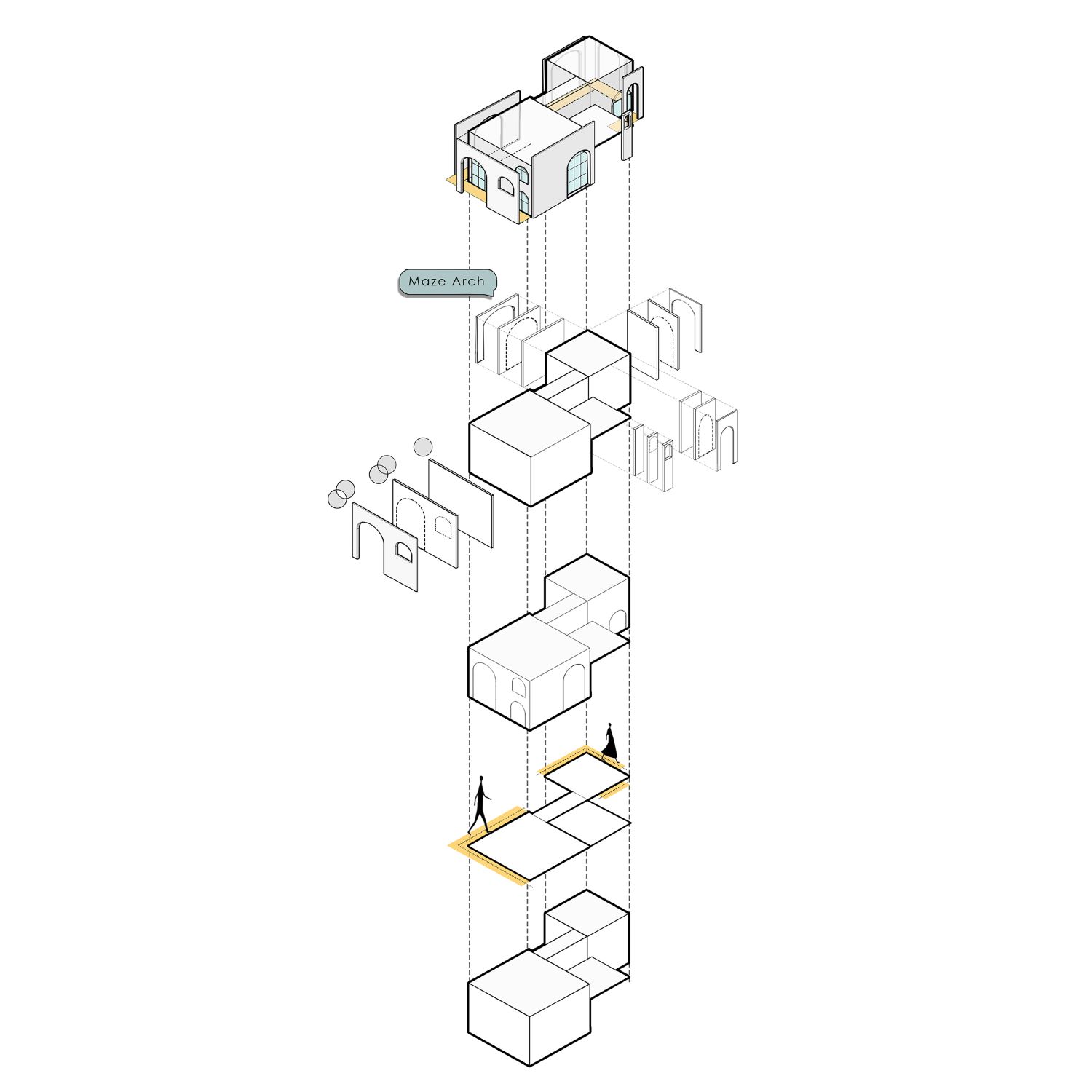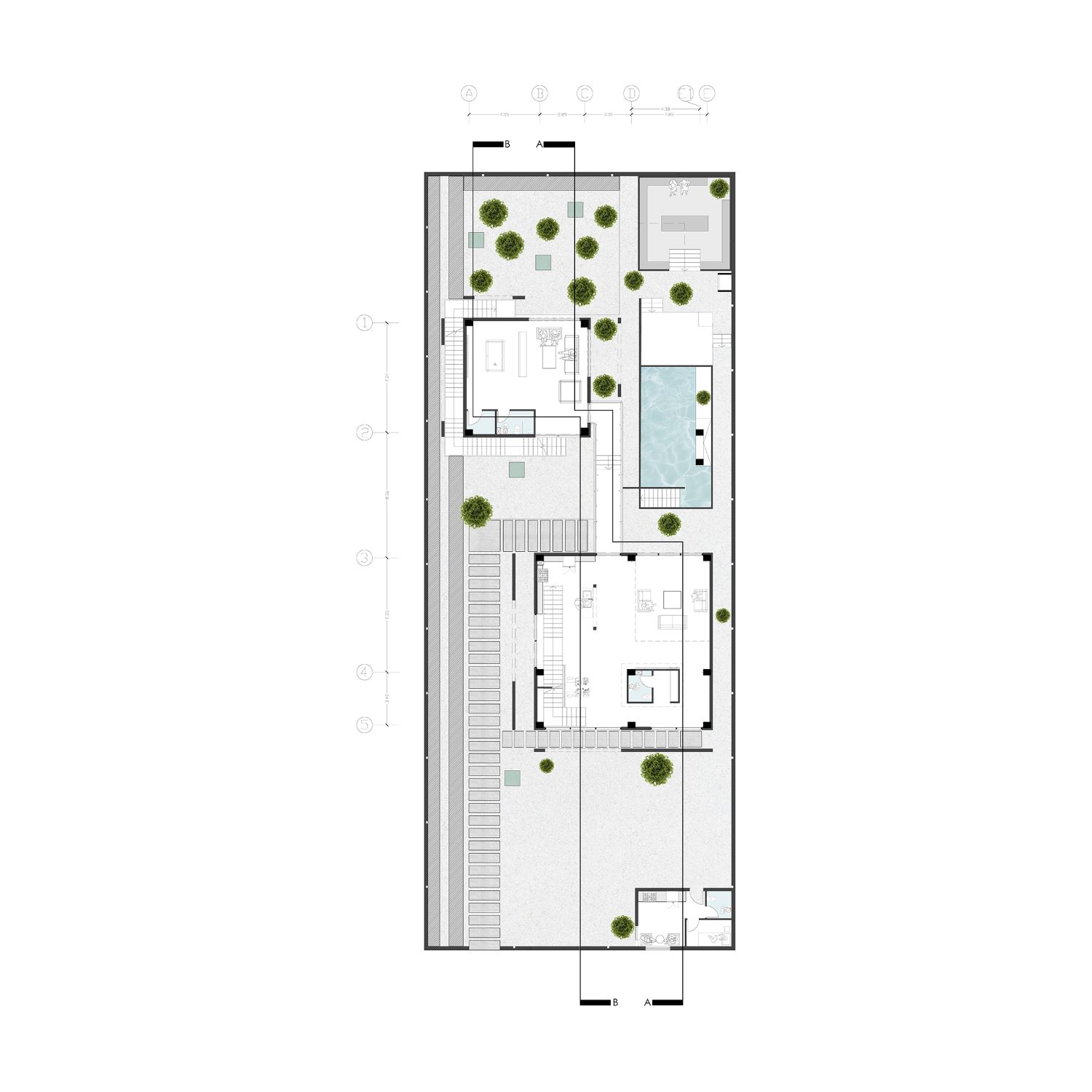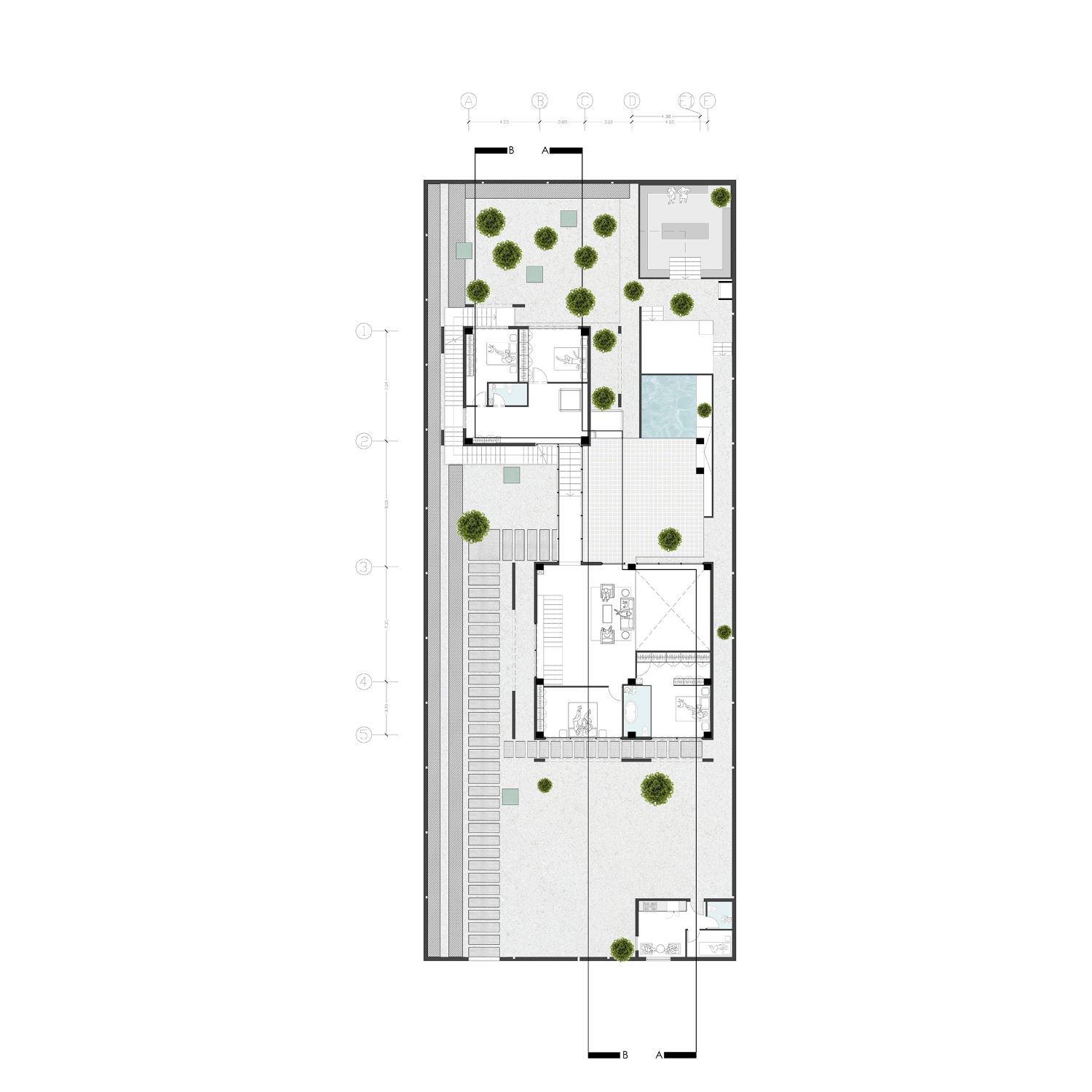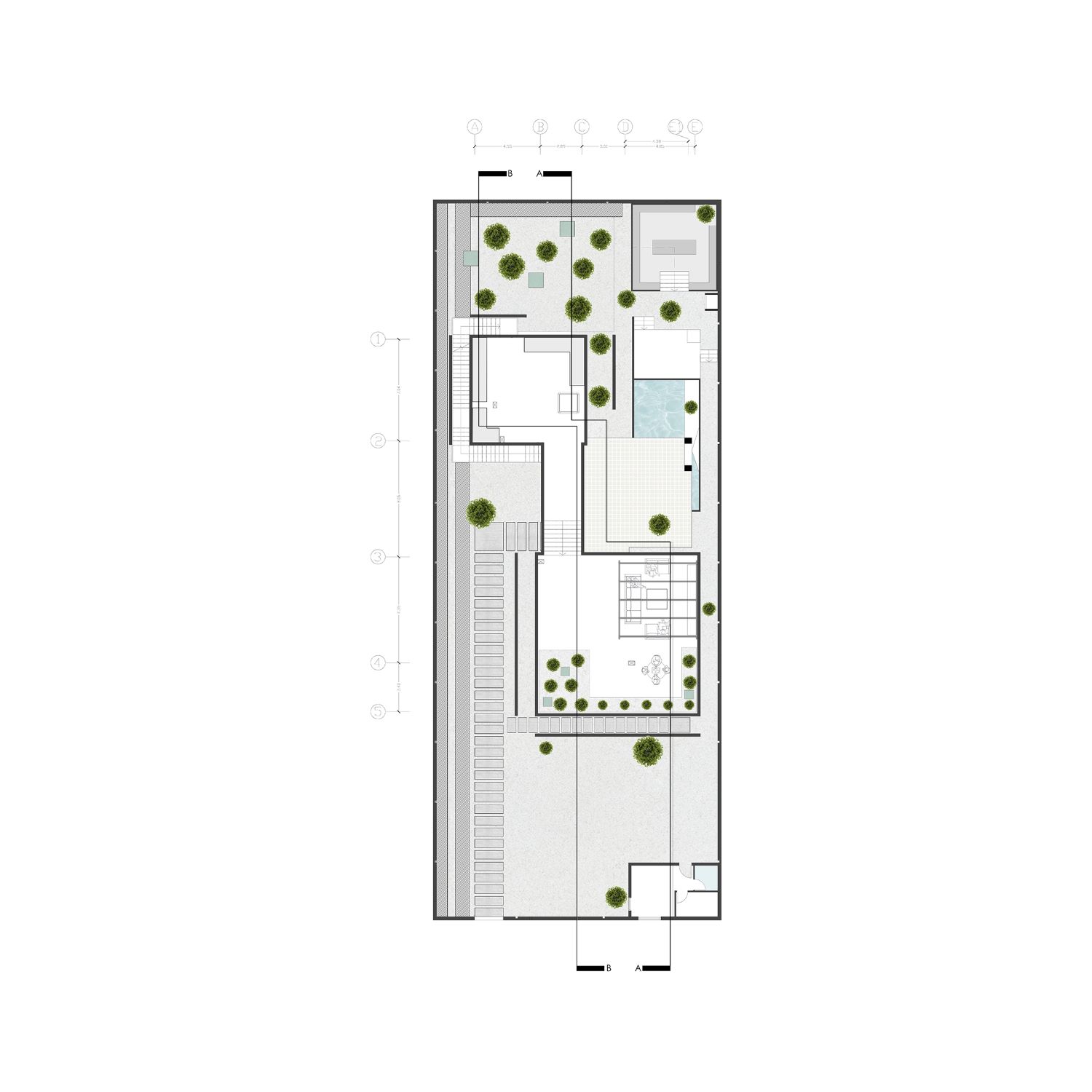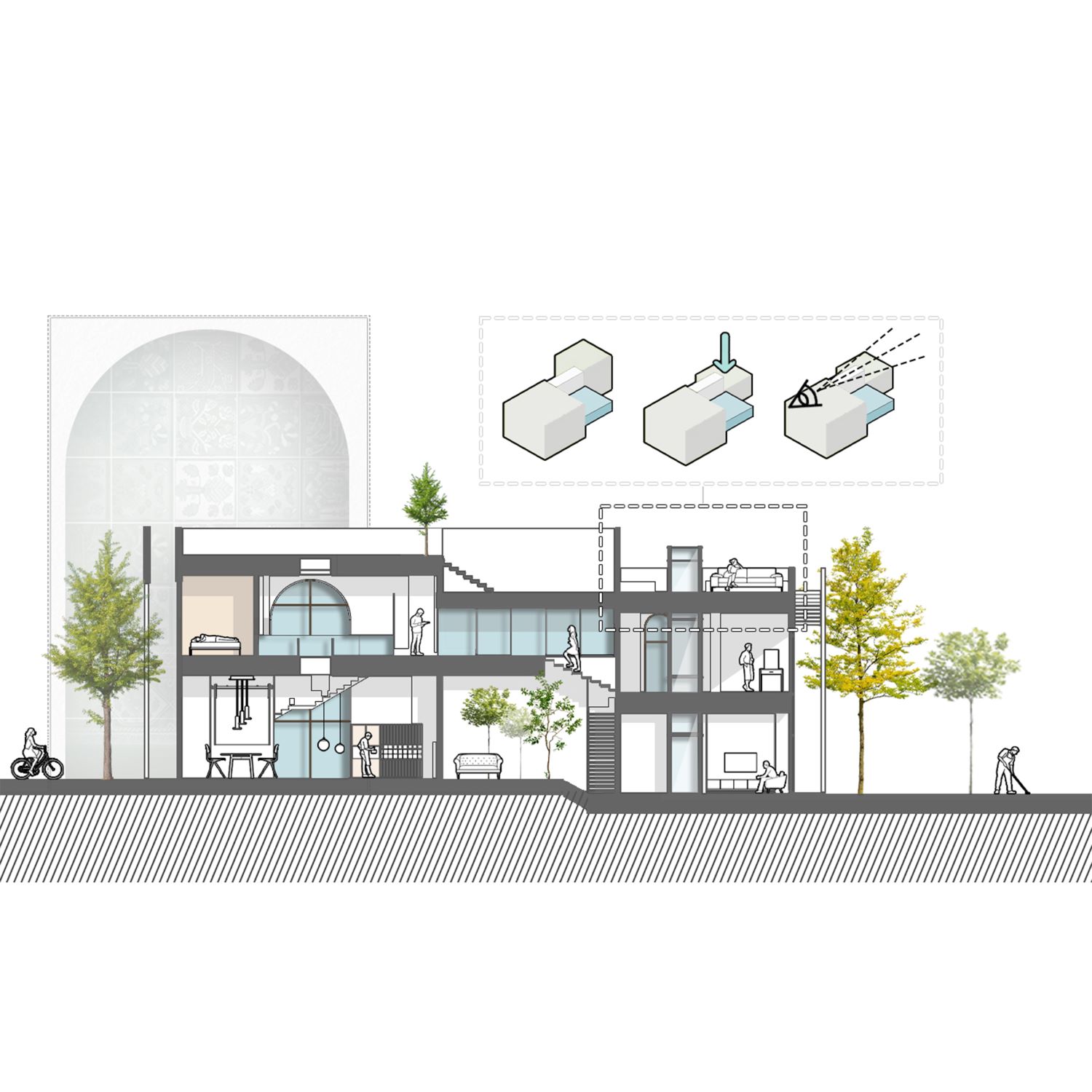 ---