Azimi Art: This project is inspired by nature and the high waves of the ocean. In this project, it has been attempted to use curved and wavy lines both in the volume of the building and in the design of the landscape. One of the design points of this project was to create a feeling that the existing structure is a part of nature and is gently embraced by its surroundings. This structure is suitable for places in which there is a wide beach and are adjacent to the ocean or sea. In the construction of this structure, we have tried to use materials which are maximally compatible with nature and the surroundings.
In the roof and landscape of this project, for example, stone material has been used which is a part of nature and develops a sense of familiarity and tranquility of nature in the viewer. In the design of this project, even the shape of shadows created during the day has been considered. Since curved lines have been used extensively in the design of this volume, it has led to creating beautiful shadows with various shapes during the day on the ground. Thus, by changing the direction and angle of the sun from morning to night, as well as changing the direction of the shadows, different forms are formed on the ground which will attract the attention of visitors.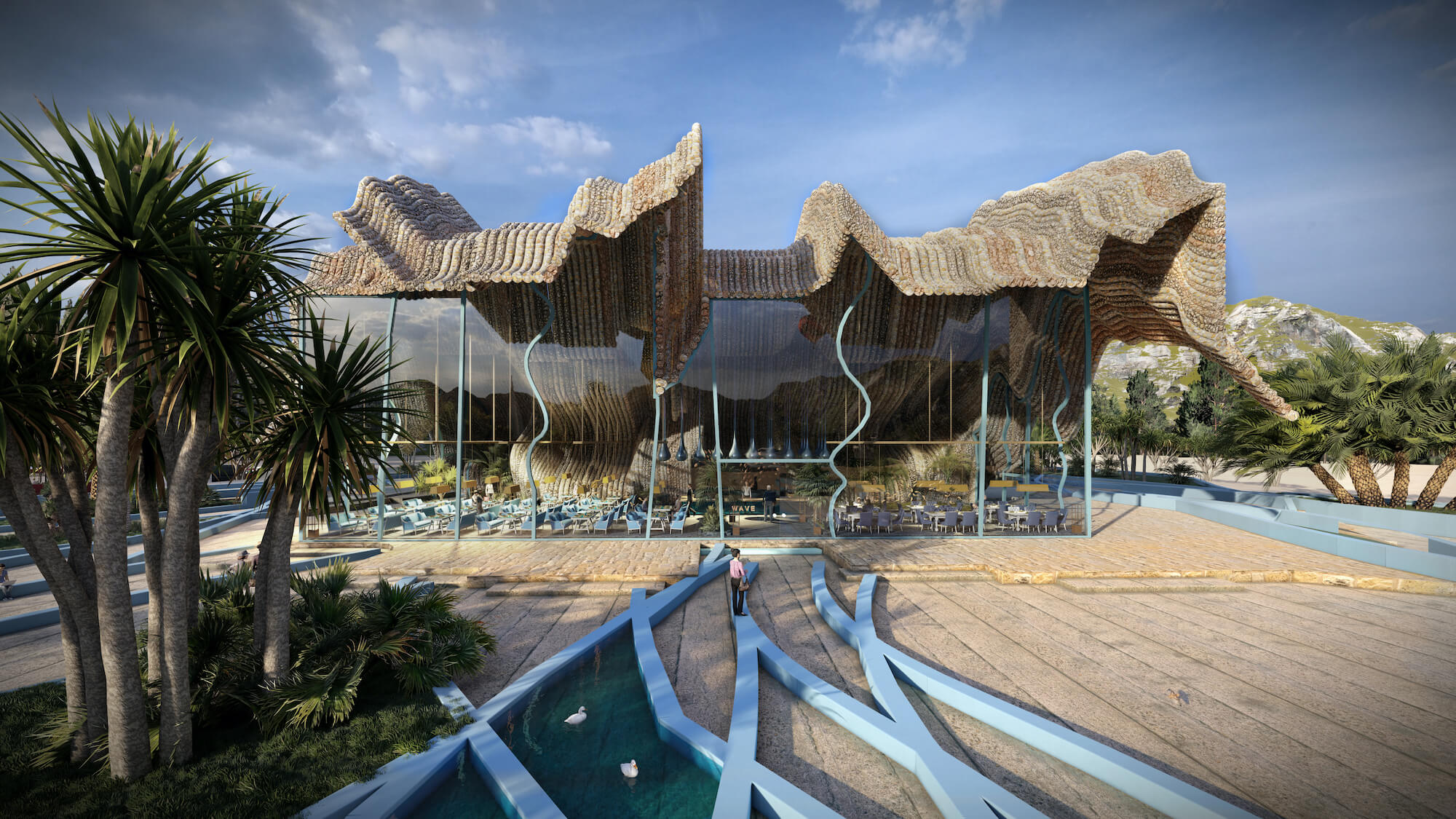 image © Nadiya Azimi Mehr
This building is a restaurant and is designed with a high and wavy roof so when viewers stand in it, they can feel that they are embraced by the sea and its high waves. All glass-walls and outdoor design provide viewers with a greater sense of being in nature. Also, the use of blue colors with different tonalities in the furniture inside the restaurant will intensify this feeling. The vegetation used inside and outside the restaurant is palm, which reflects the feeling of humid tropical environment as well.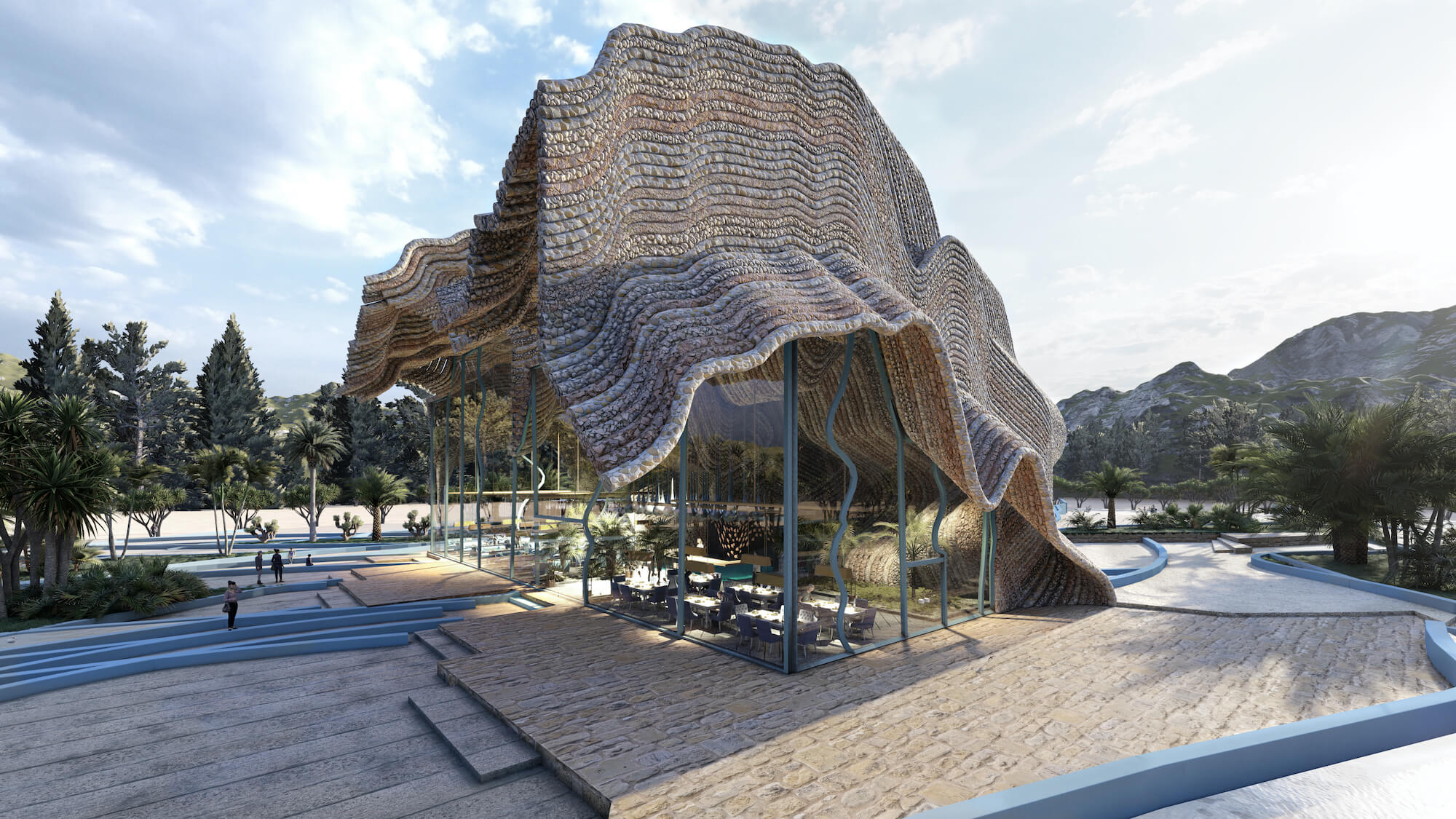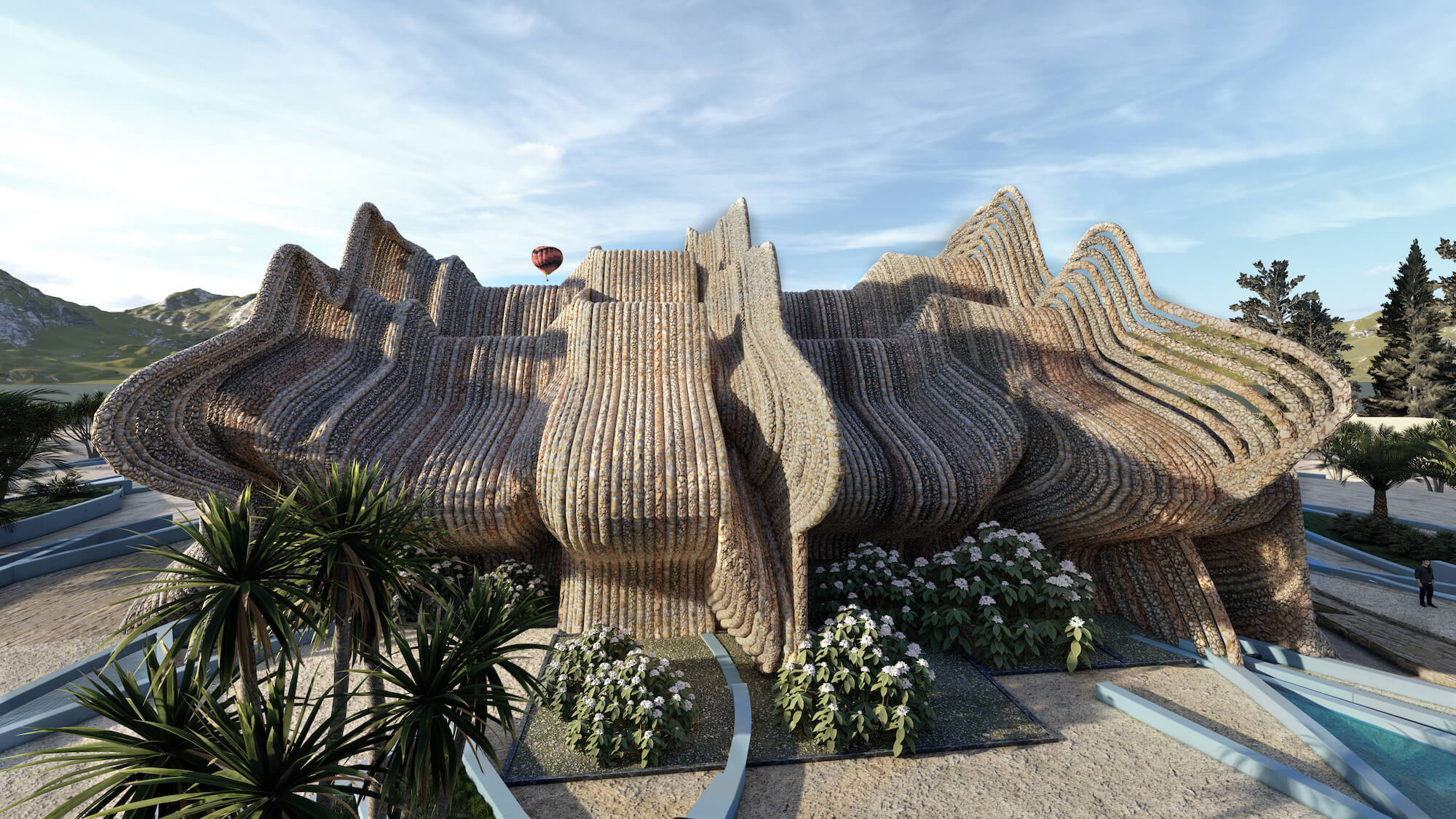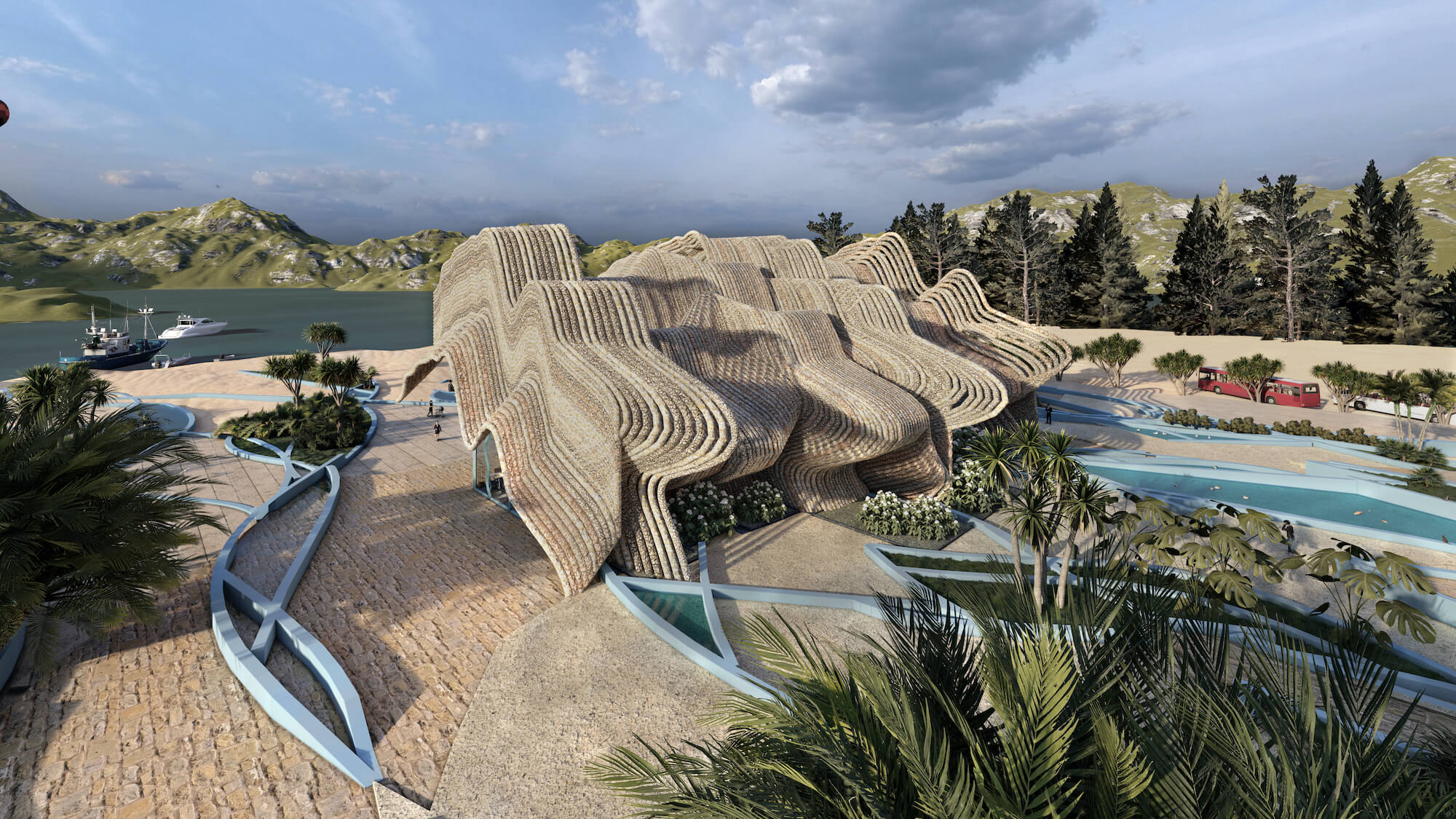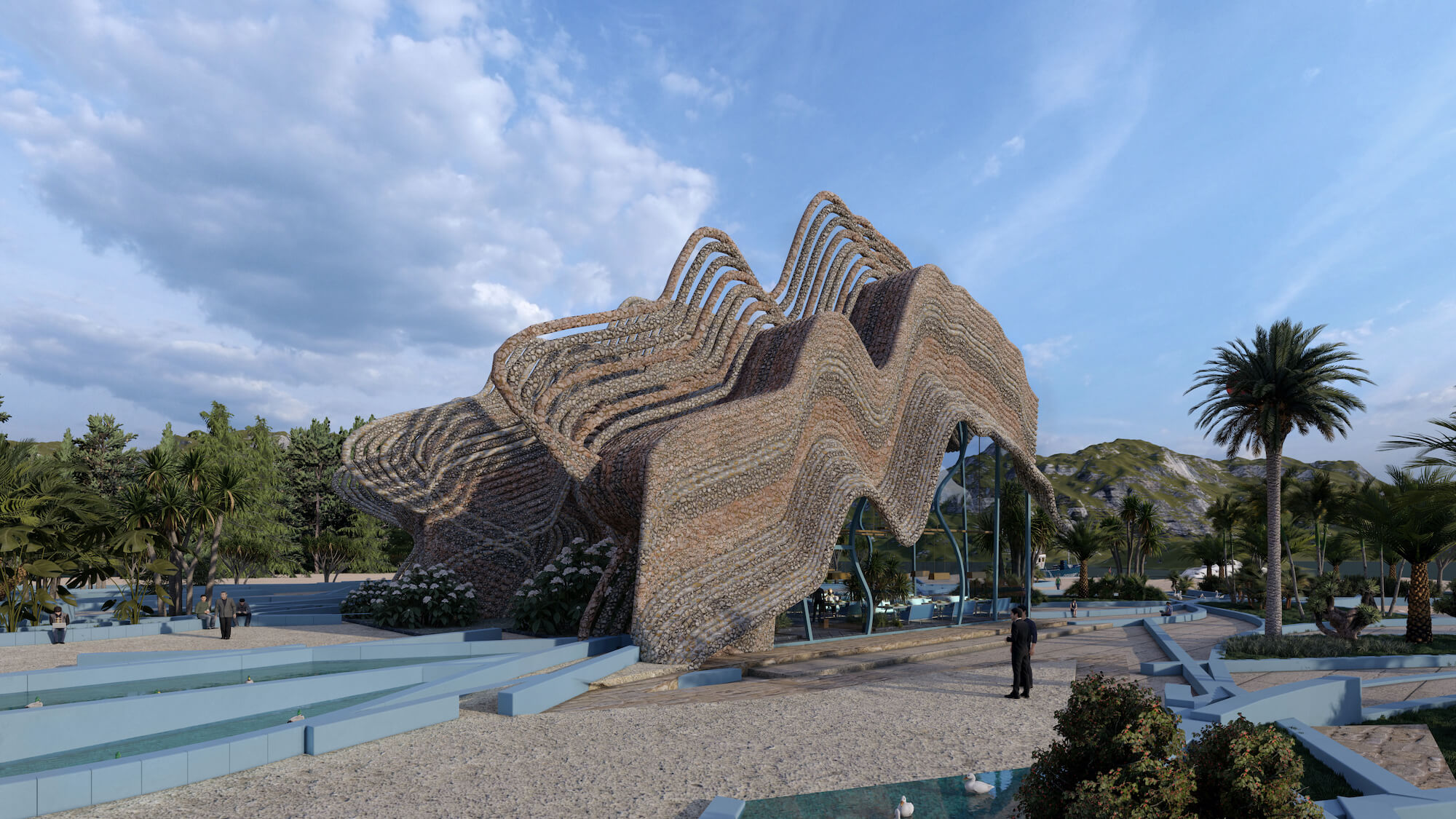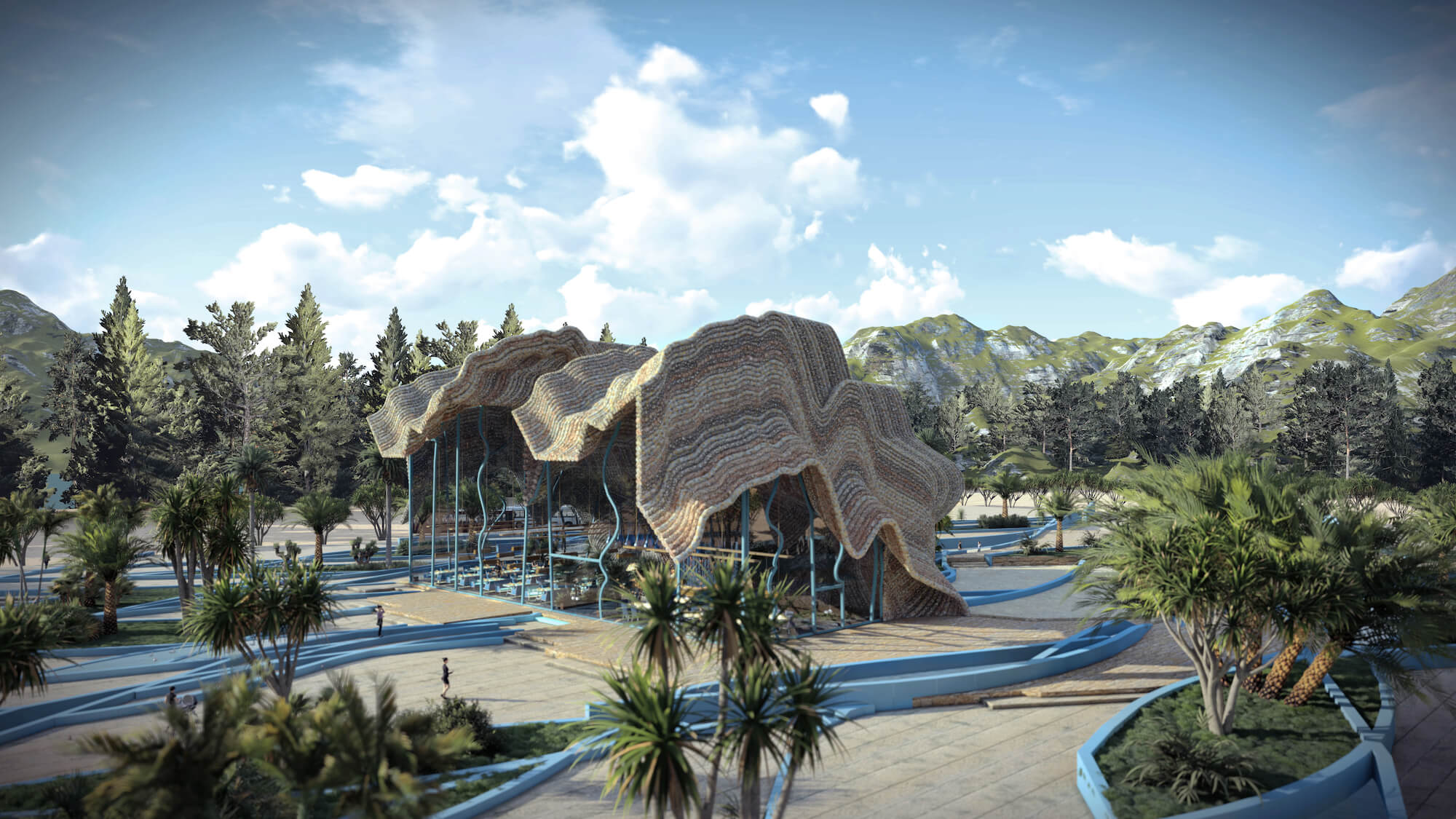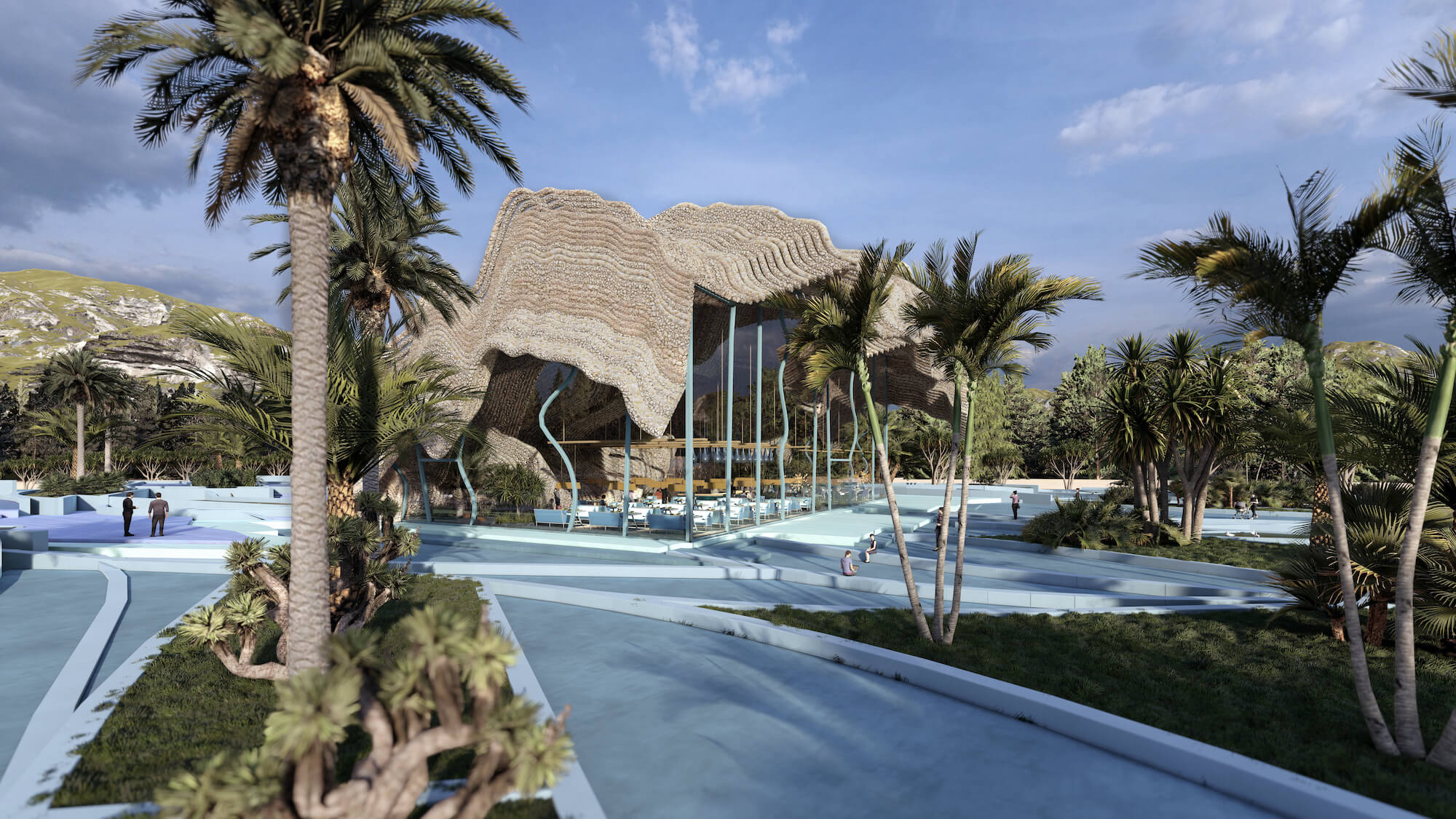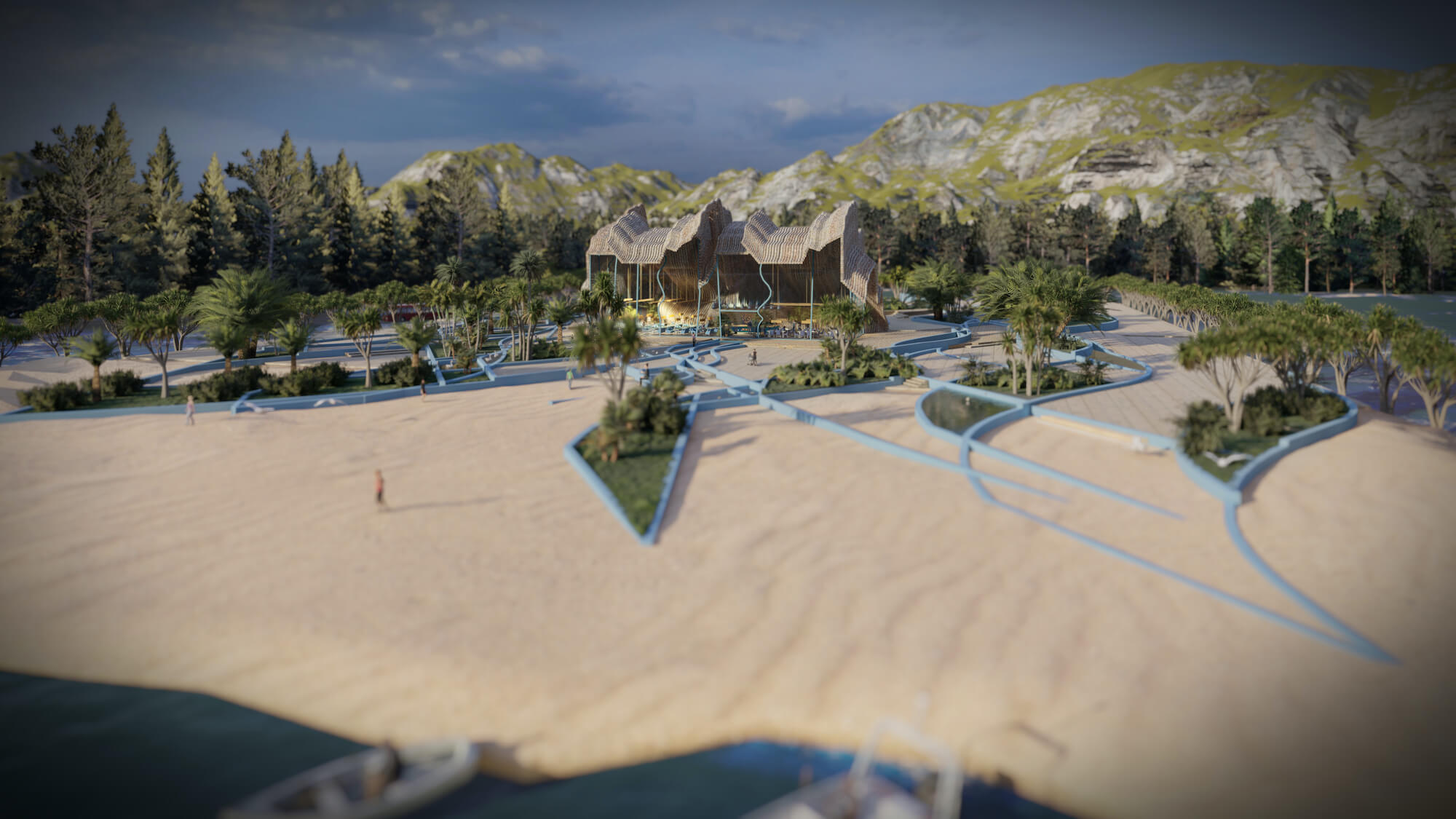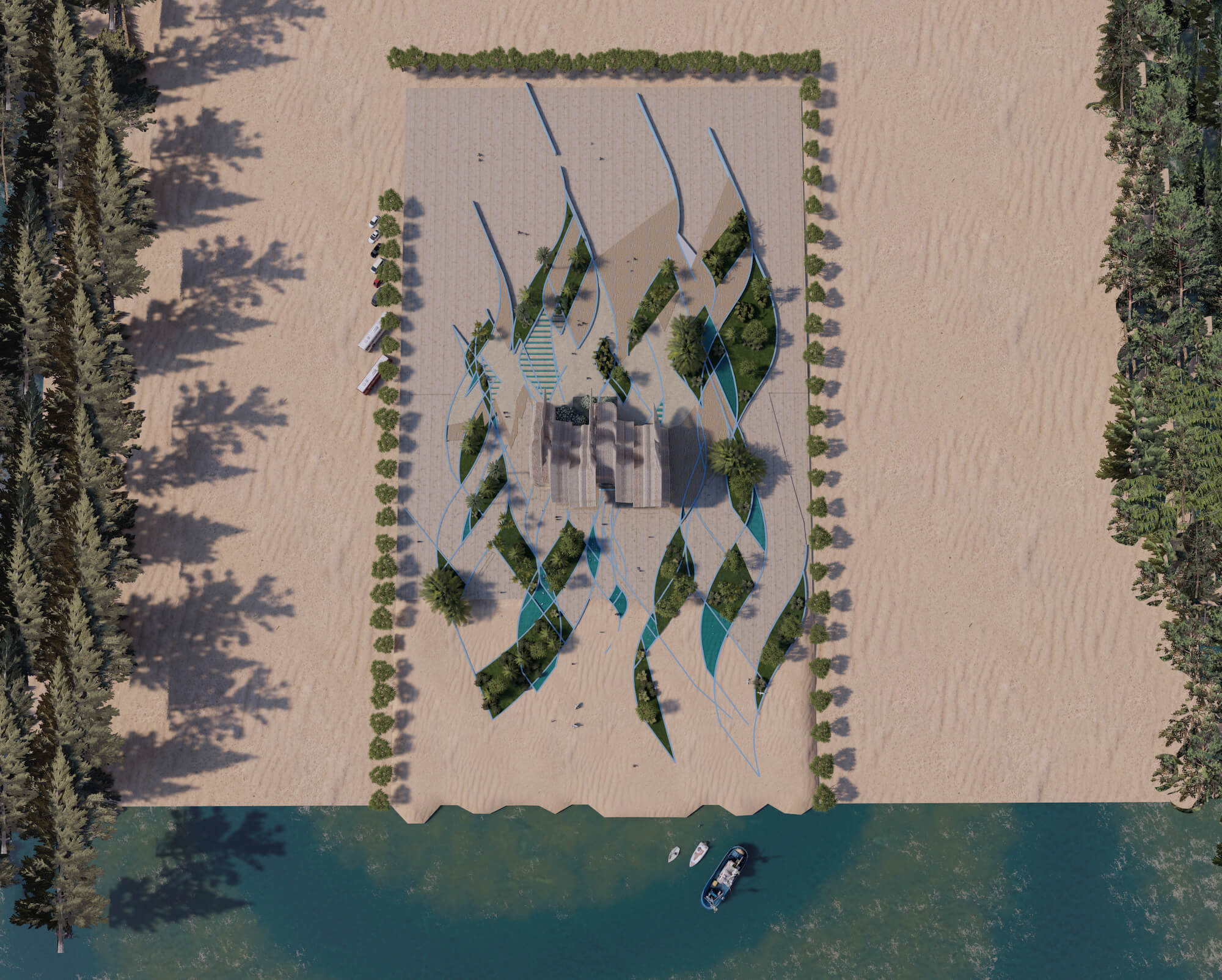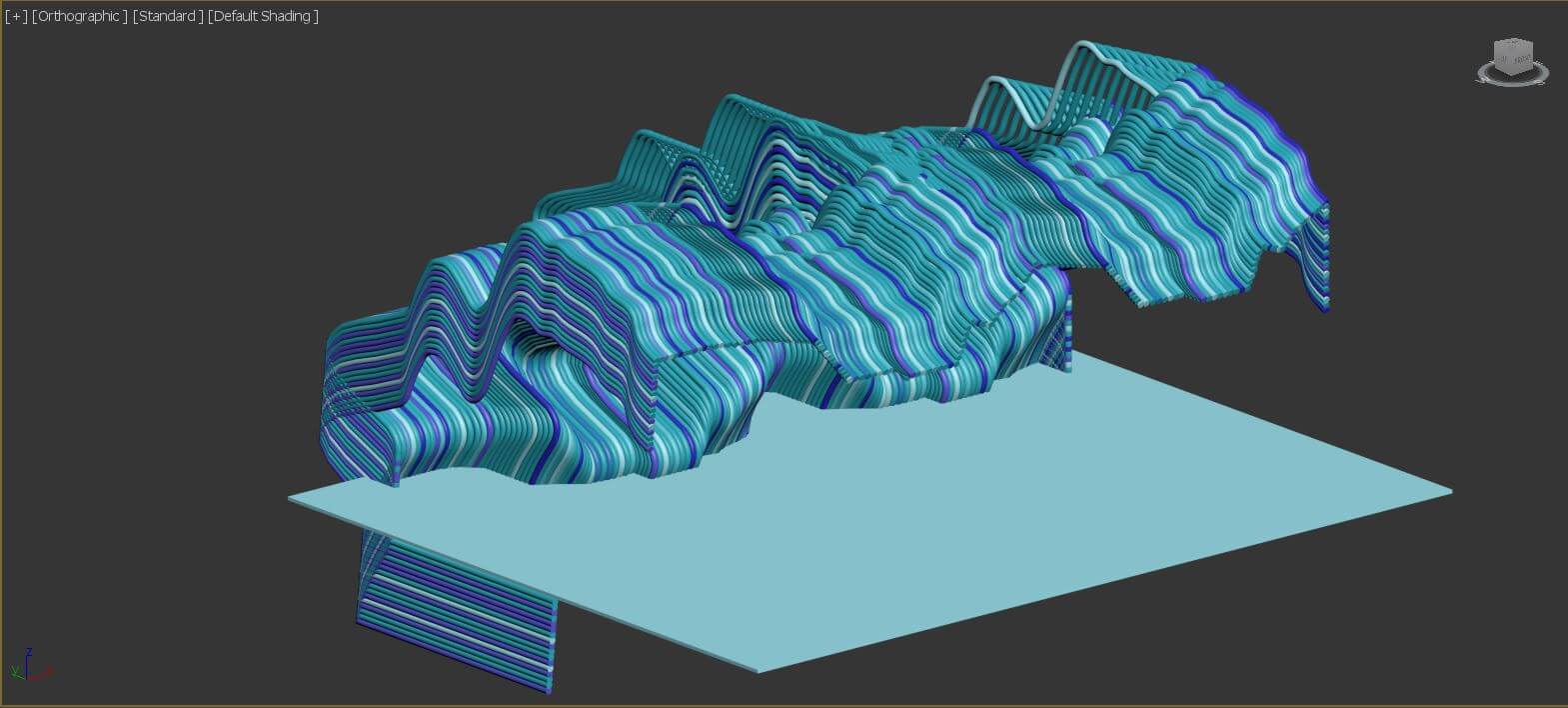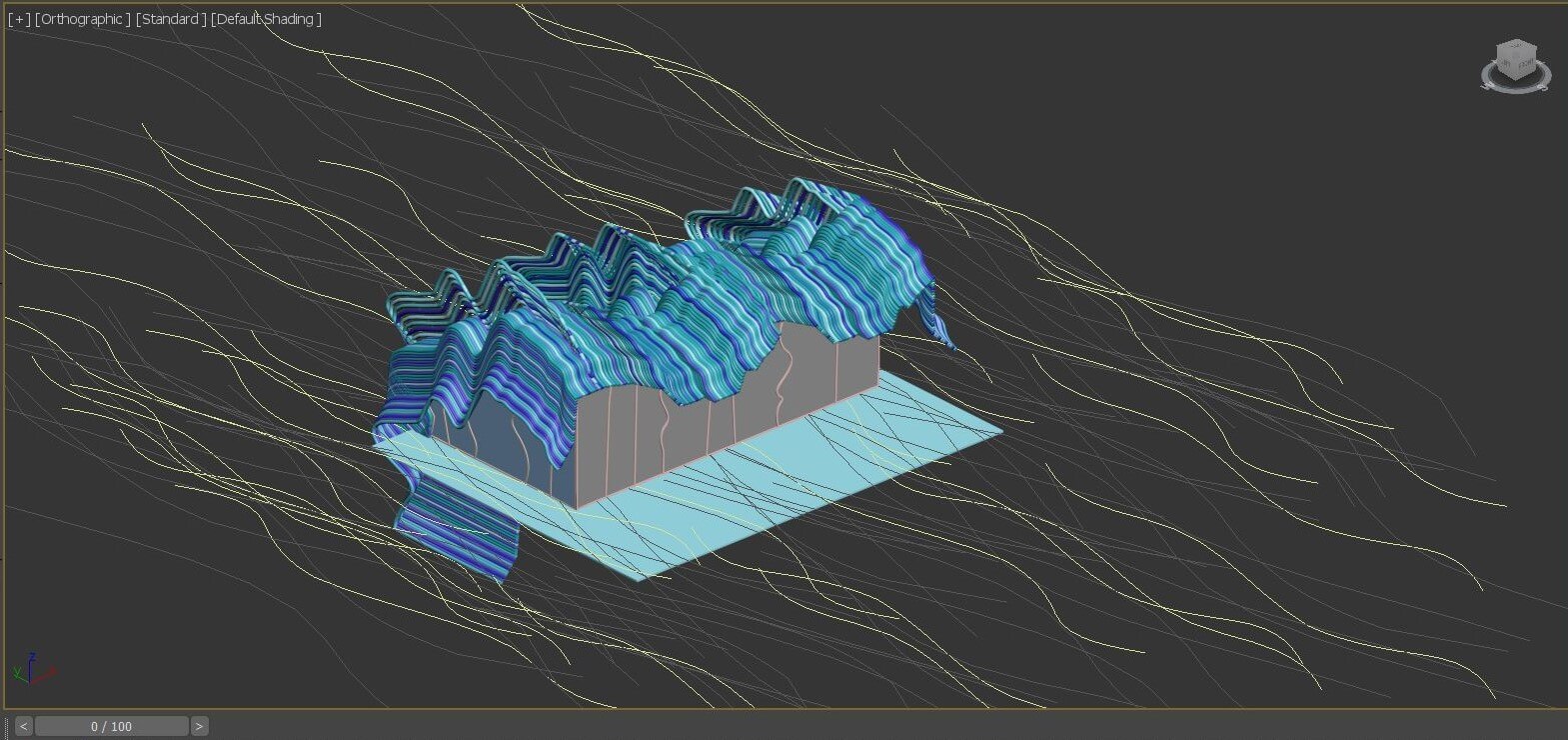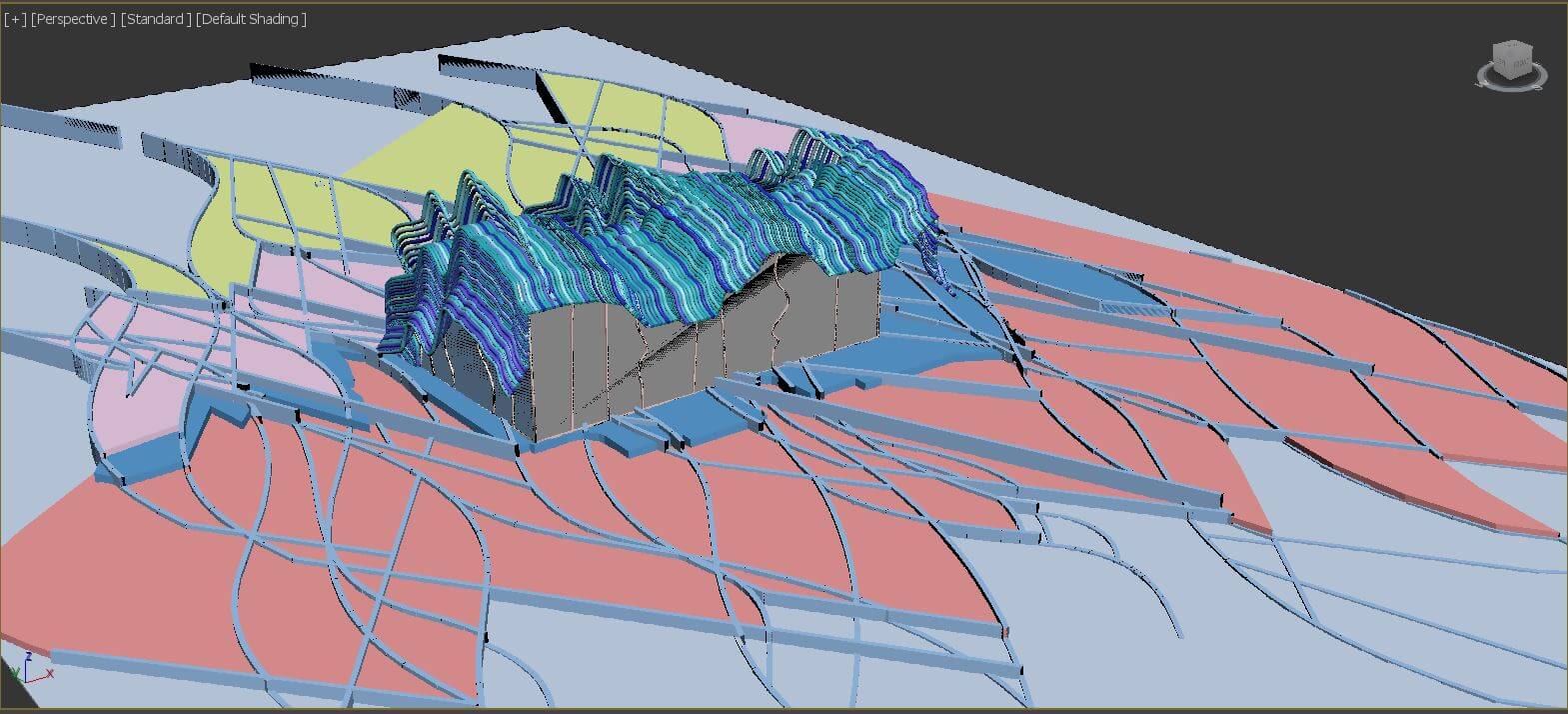 Connect with the Azimi Art
---