Peter Stasek Architects: The idea for the concept of the World Recovery Center is based on the creation of a sanatorium in which clients are treated using their own stem cells. Anyone interested in using this method can have their fat cells harvested, for instance through liposuction, and then saved through freezing at the World Recovery Center. These stem cells may subsequently be used for various desired treatments. The range of uses for this method seems almost unlimited; for example for beauty modulations and corrections after accidents, but also organs may in the future be reconstructed from this basic material with 3D print.
The idea for the building design
The wing which will house the treatment rooms is located on two supporting 55 meter high tower elements, with the entire building reaching a total height of 77 meters. The undulating airborne floors of the treatment rooms are designed to represent an homage to the human muscle fiber, embracing the Sphere, which represent the entrance hall in the form of an oversized stem cell. This sphere, placed on top of the first tower, serves as the lobby and the central reception point for all visitors.
The access to the World Recovery Center begins in the basement of the facility, via a slightly inclined ramp. From here, three glass elevators take you to the reception area in the Sphere above. The glass elevators is where future visitors will begin their journey below the water basin, traveling upward inside the transparent tower casing. At the same time, this can harvest the water from the air and drain it into the basin below. The water obtained in this way is to be used, among other things, to cool the plant.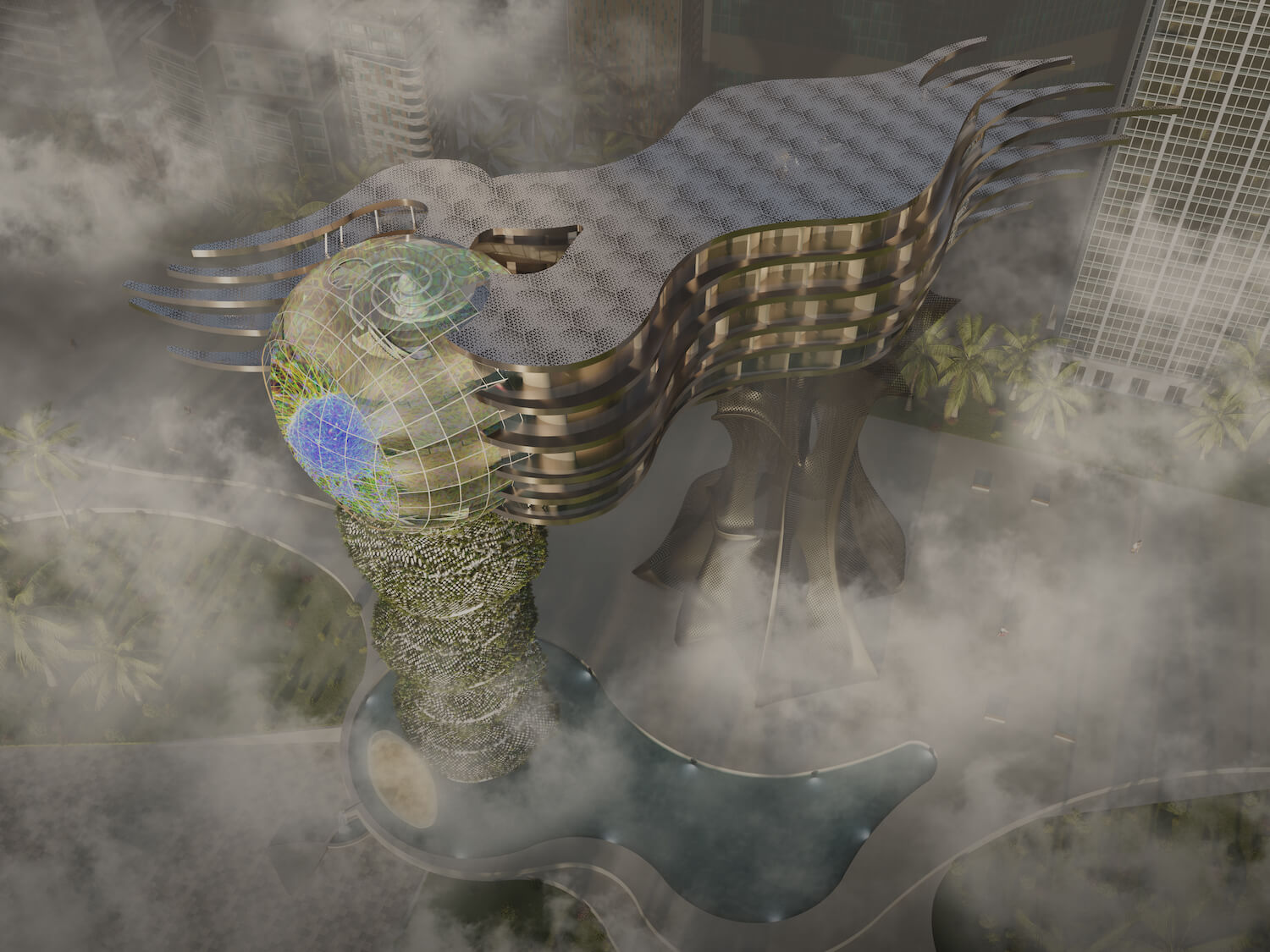 For the nocturnal presentation of the Sphere, a hologram of the embryonic stem cell is also projected onto the glass facade from the inside. In the second tower there are two staircases as escape routes, as well as other elevators for delivery and supply lines.
In the largely planned basement of the facility there are further technical rooms as well as the storage areas for the frozen cells. The total area of the upper floors is 10,000 square meters, the underground floor contains another 5,000 square meters.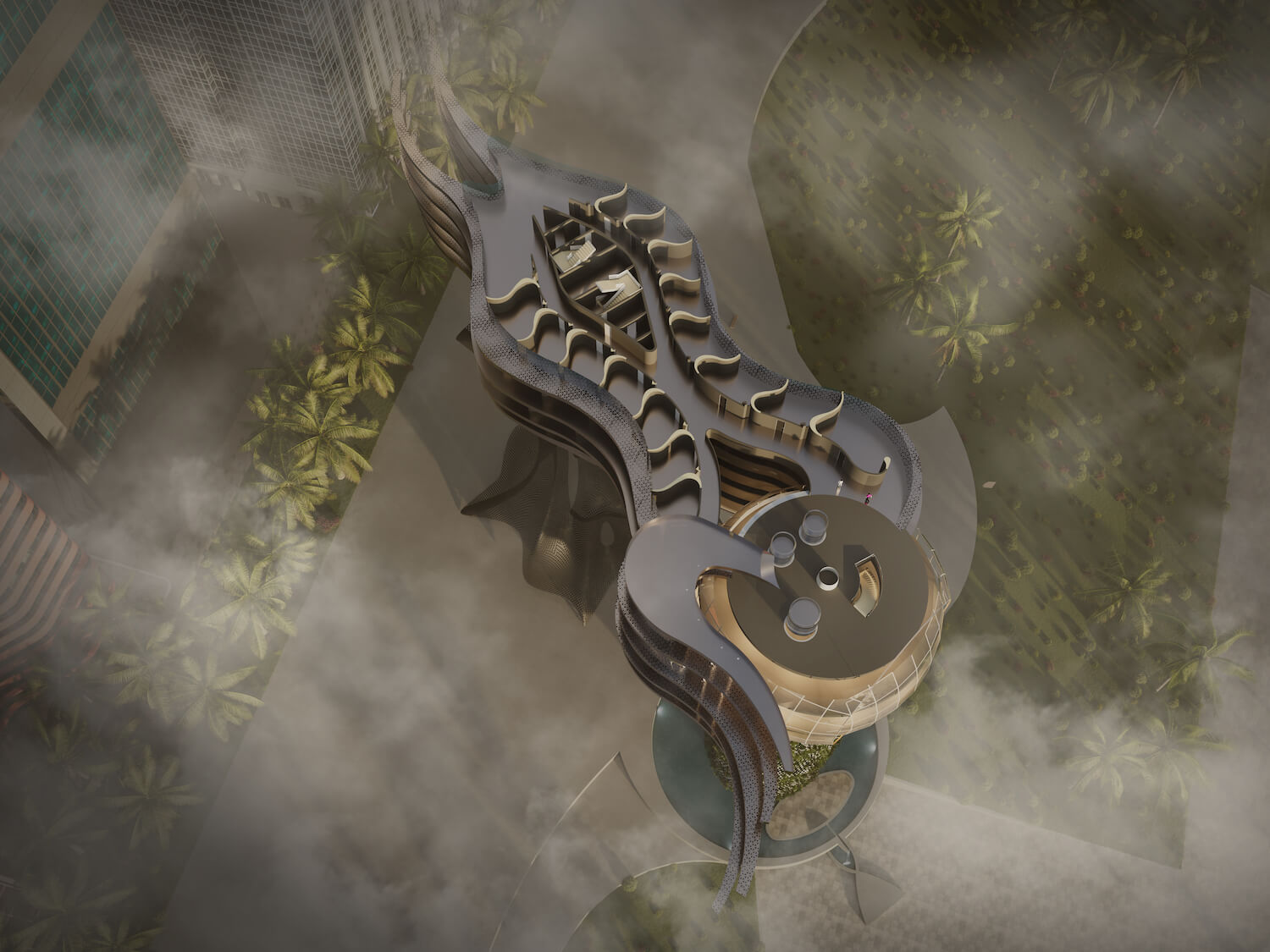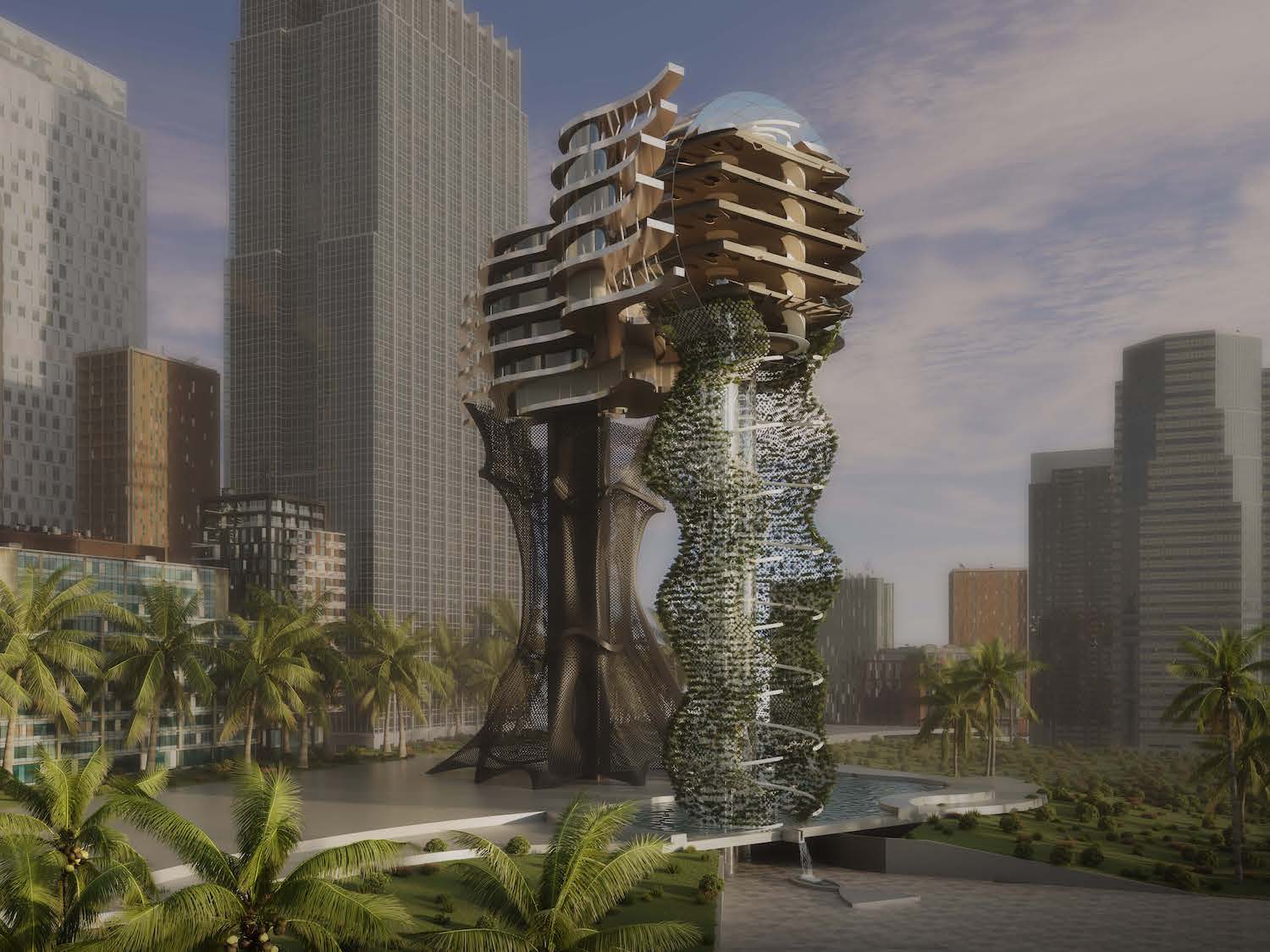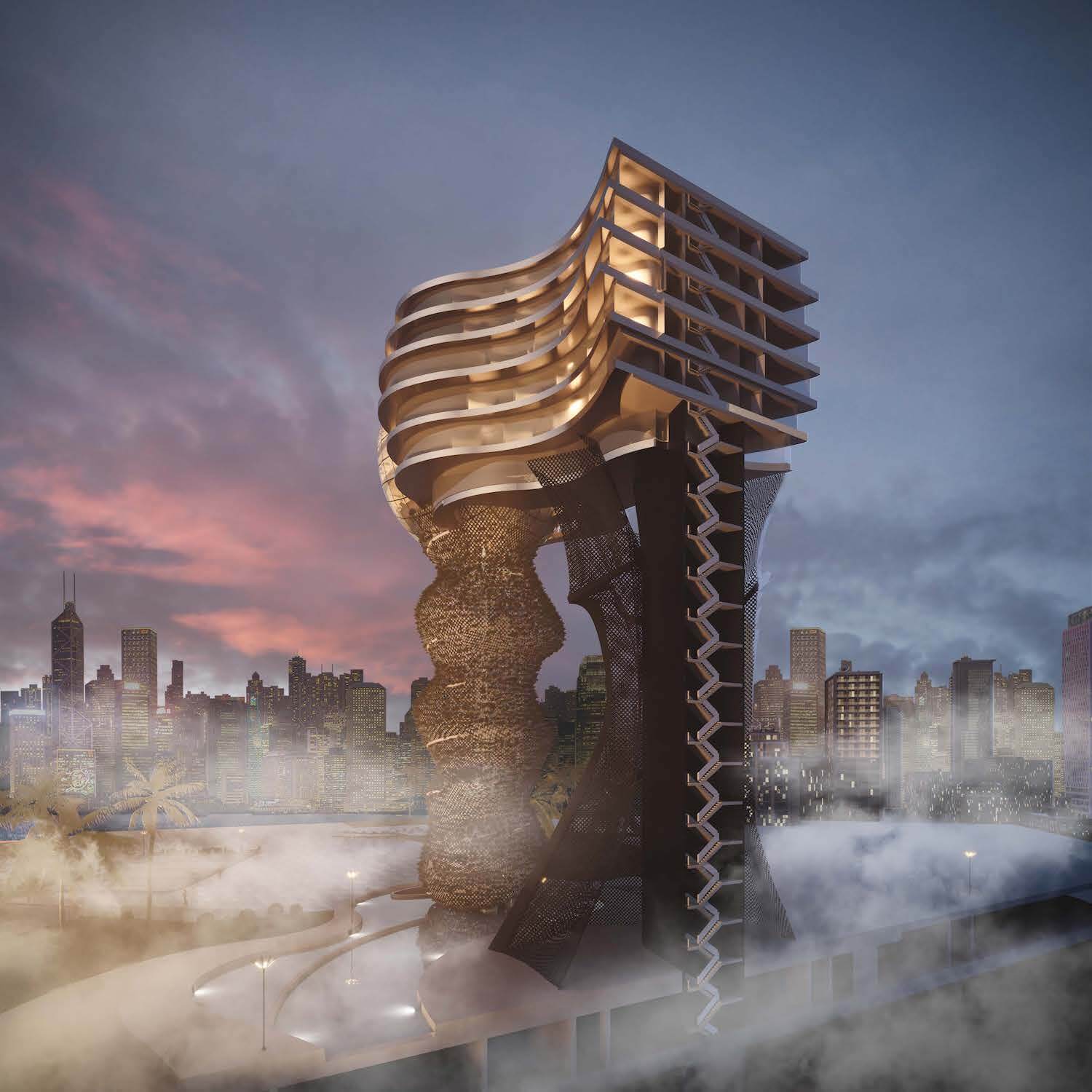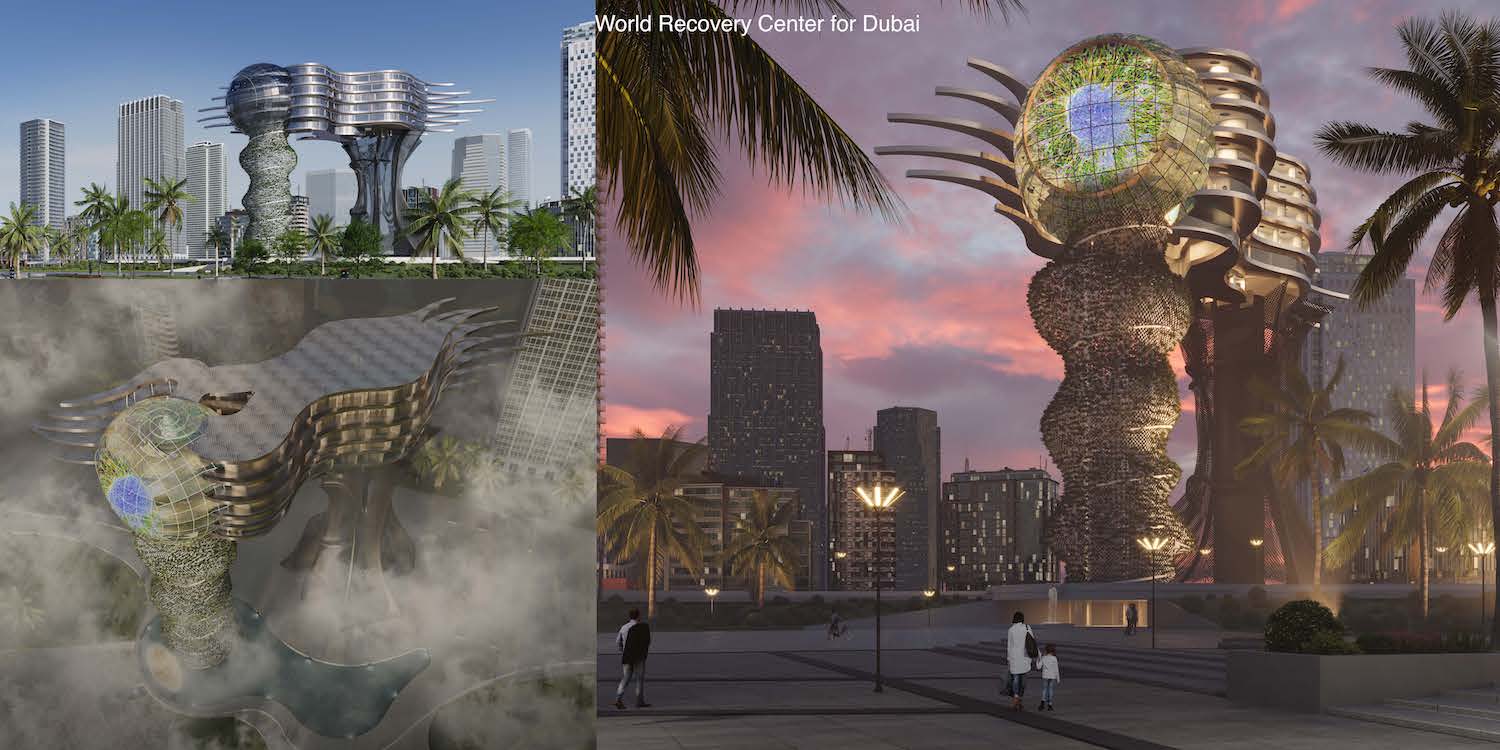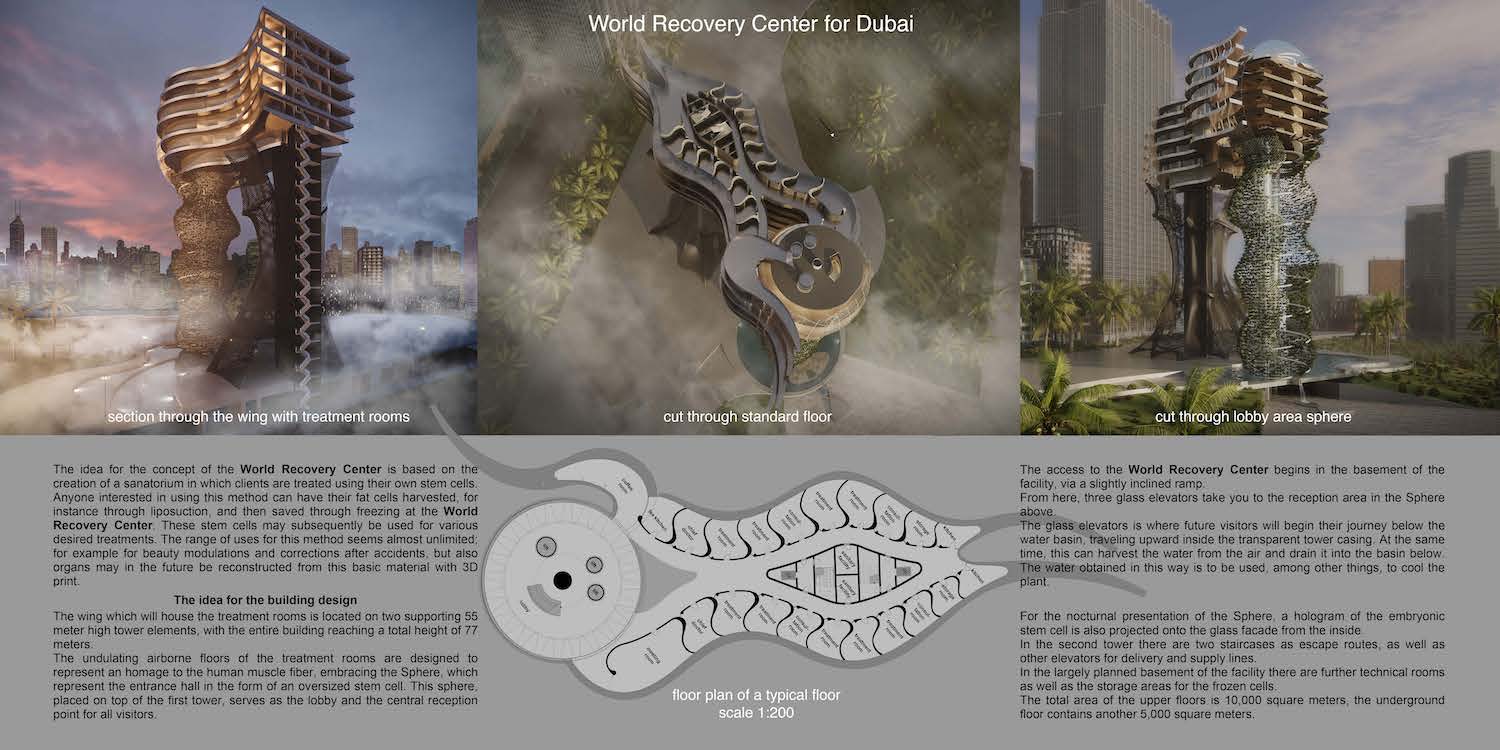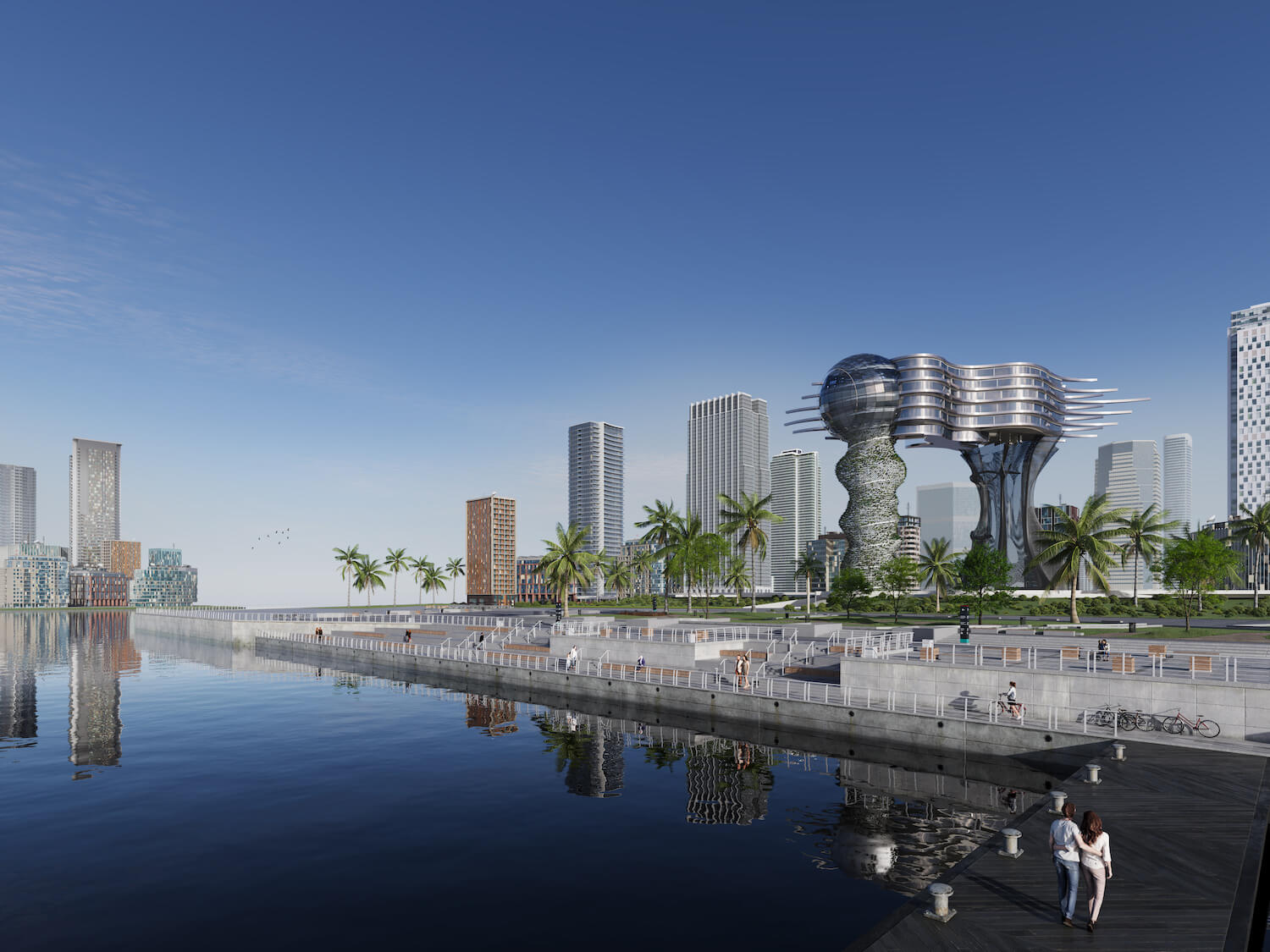 ---