Alexander Tischler: The clients wanted to have a combined kitchen-living room and a home office, which would be transformed into a kids' room in the future, as well as a lot of storage space. We also designed and manufactured all the cabinet furniture specifically for this apartment. The kitchen is divided into two parts. The floor-to-ceiling column cabinets have lots of shelves and contain a built-in refrigerator and a range of appliances. The second part is a minimalist kitchen set with a sink and a cooktop framed by stoneware pylons with the texture of white onyx.
To illuminate the dining table, we made a chandelier of profile lamps mounted at different heights. To dilute the monochrome coloring and the strict lines of the kitchen-living room, we added a volumetric sofa and bright chairs. There is no fourth wall in the home office, but there is a closet instead. There is also another cabinet in the walk-through dressing zone.
Aiming at increasing the storage space, we moved the entrance to the home office: it is now closer to the living room. The home office is supposed to become a child's room in the future; the sofa will be replaced with a crib. Things for the baby could be held in the shelving unit and cabinets. The shelving unit and hanging desk are made of American walnut veneer MDF. In the bedroom, a large closet was installed along the wall opposing the bed. The white fronts can be used as a background for a projector movie night.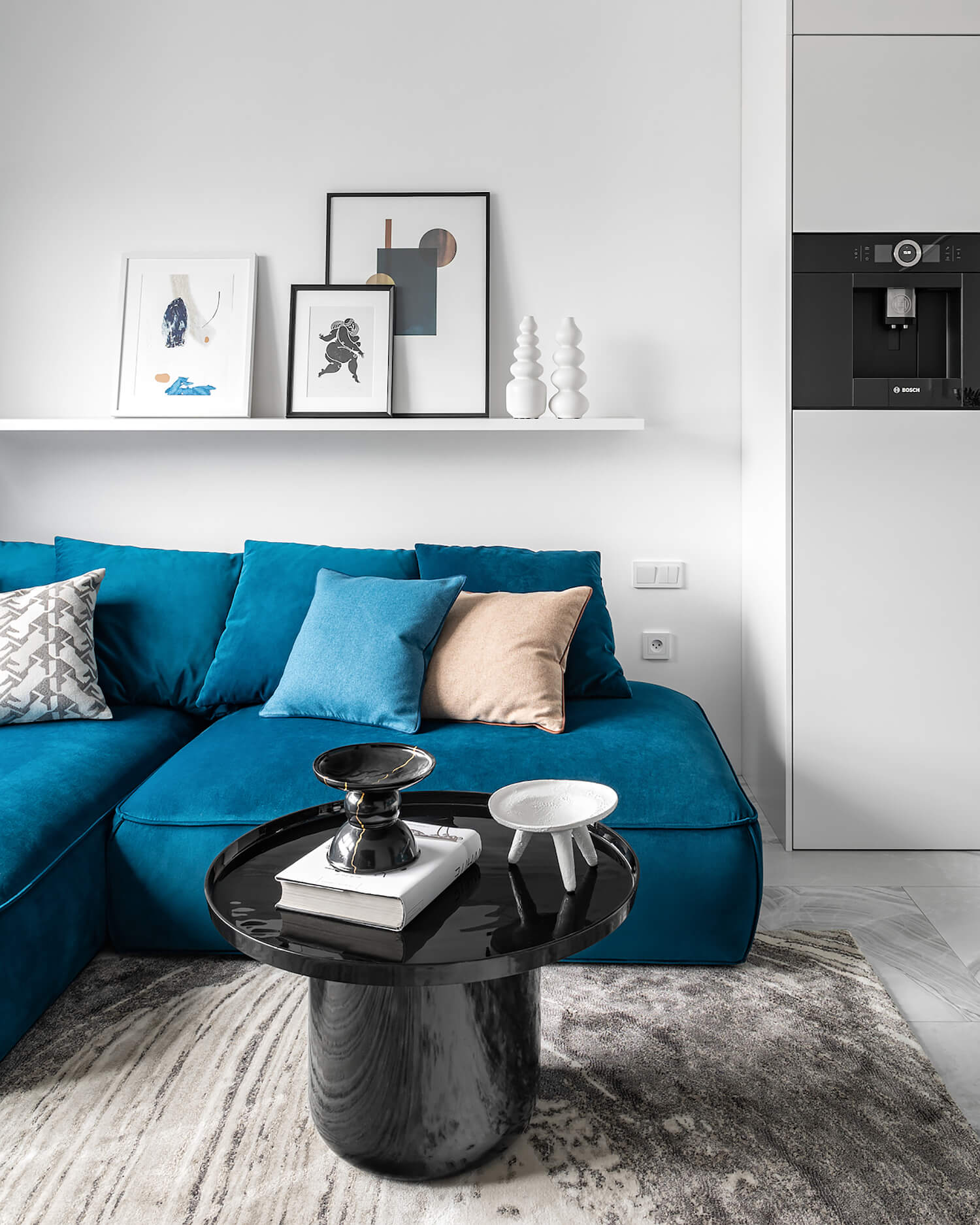 We put supporting light sources along the ceiling and on the furniture. The American walnut veneer panels contrast with the light-colored bed headboard, and the lighting brings out the wood texture. Our team converted the hallway into a walk-in dressing area.
We also managed to put there a washer and a dryer together with a water heater above them. The dressing room area has been expanded at the expense of the home office, so the storage space increased quite significantly.
In the hallway, there is a closet that stores shoes and seasonal clothing. It is opposed by a full-wall mirror with frontal illumination and a hanging shelf. We could have preserved a regular wall instead of setting a radius partition, but it adds dynamics to the room.The guest bathroom was also enlarged at the expense of the hallway, so that the shower room could fit in. Niches over the toilet and the shower are decorated with contrasting tiles and additional lighting.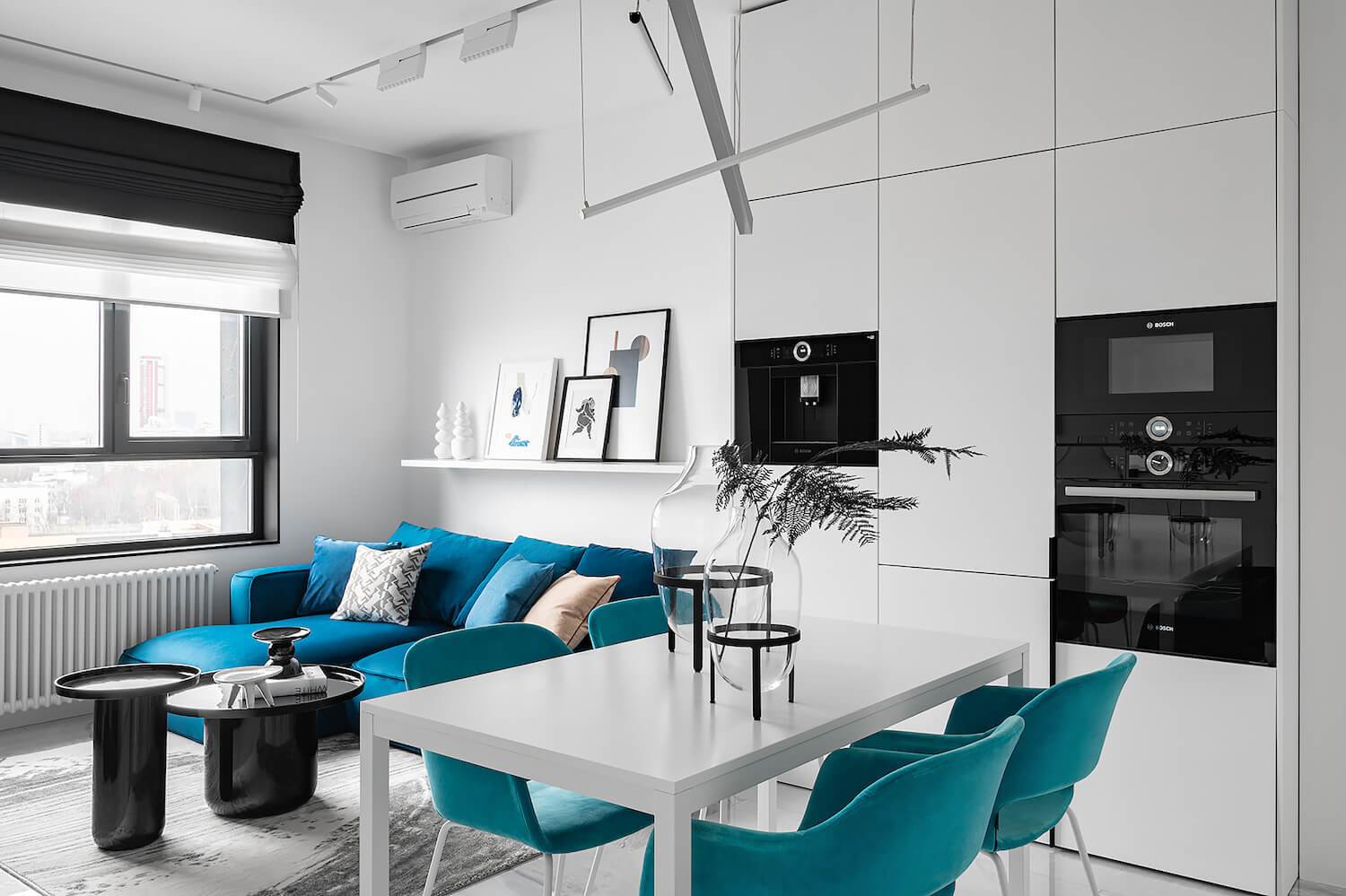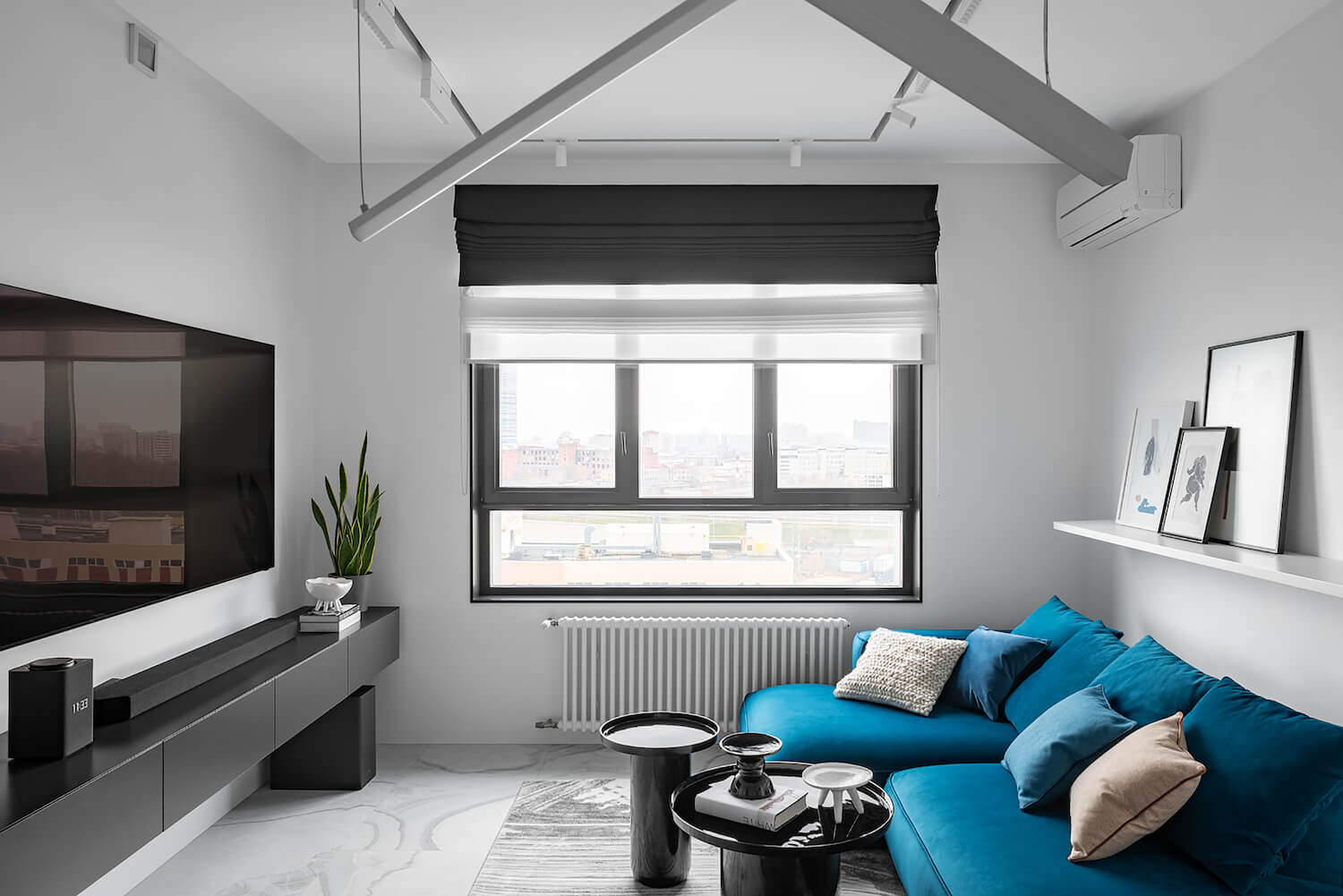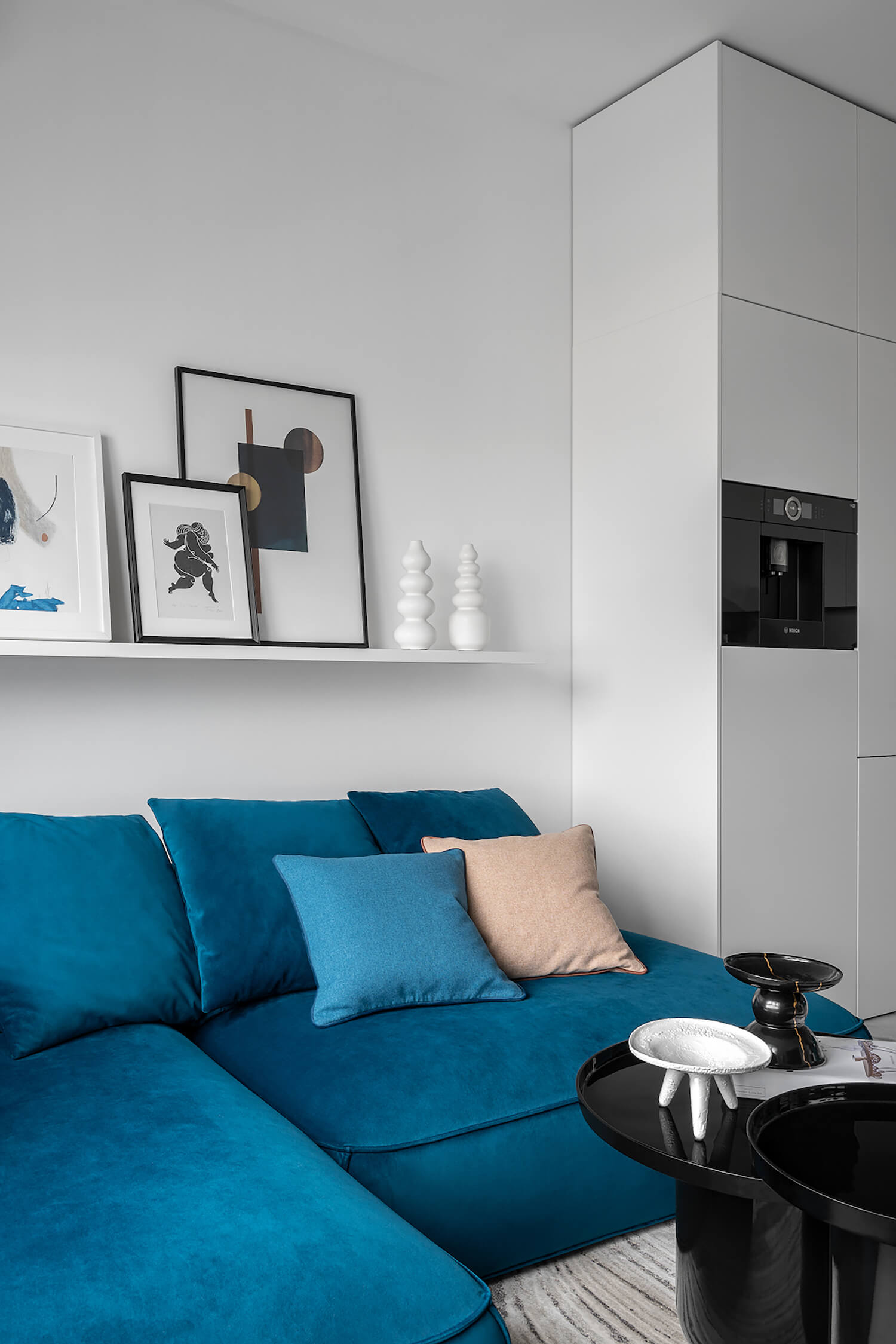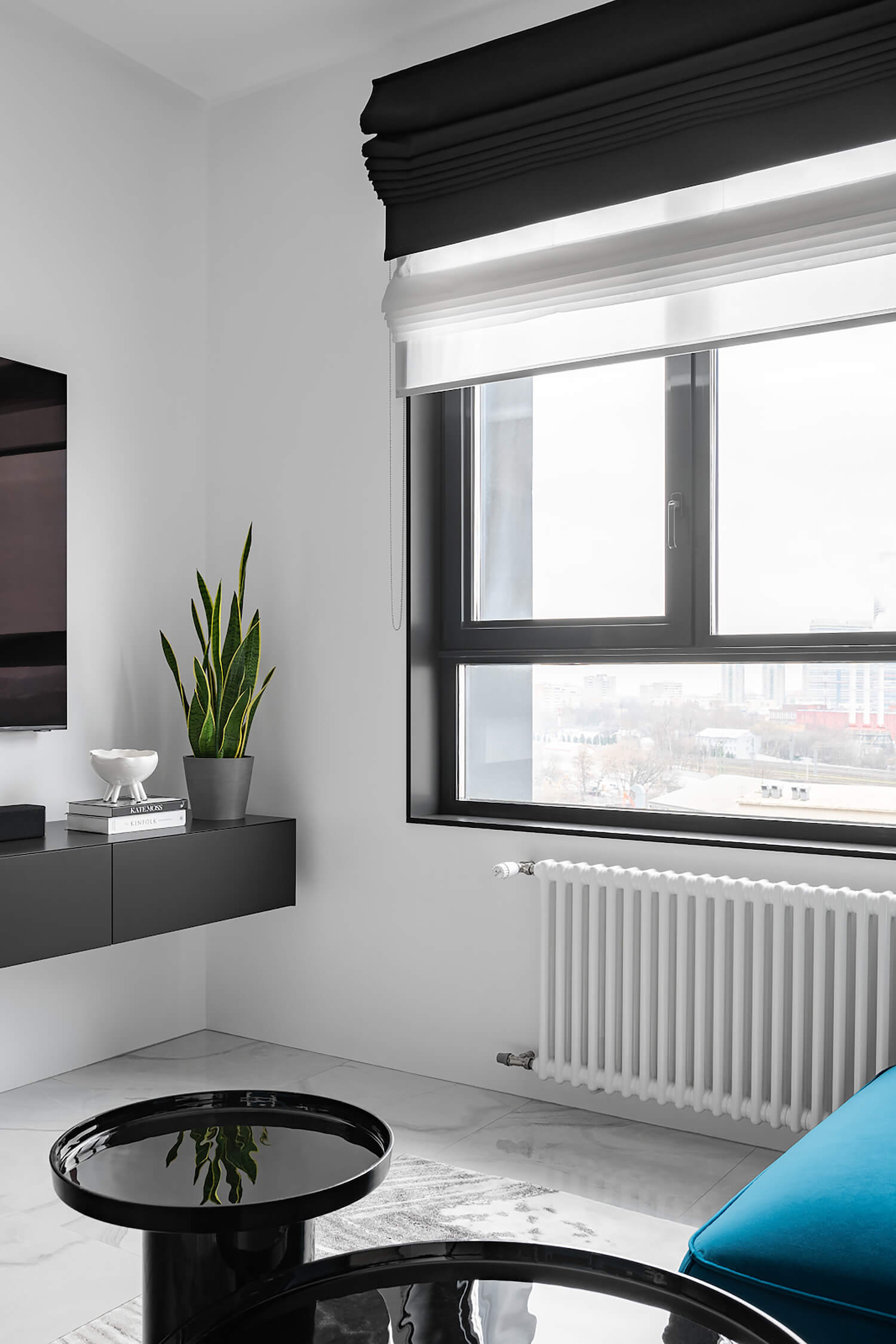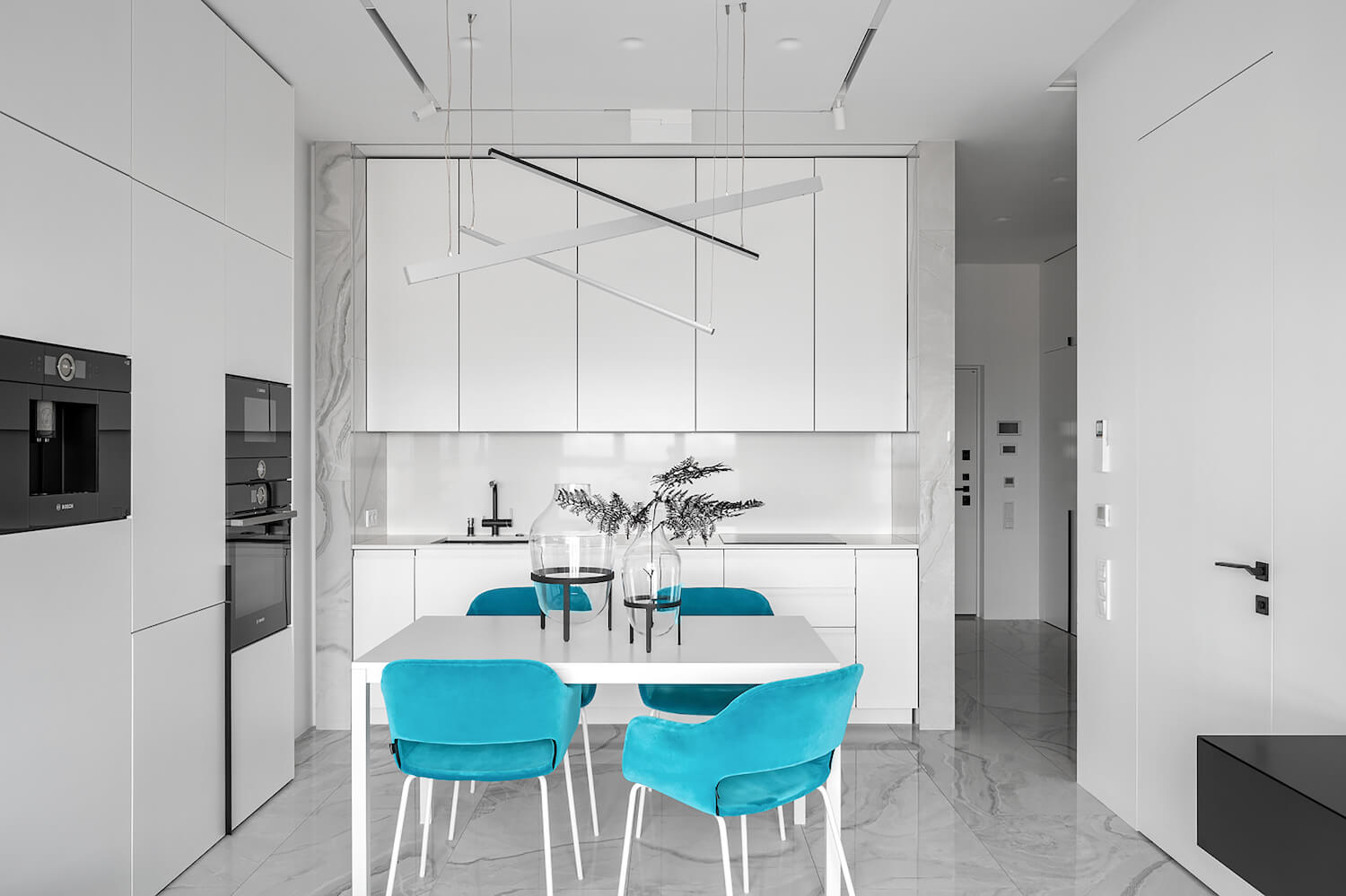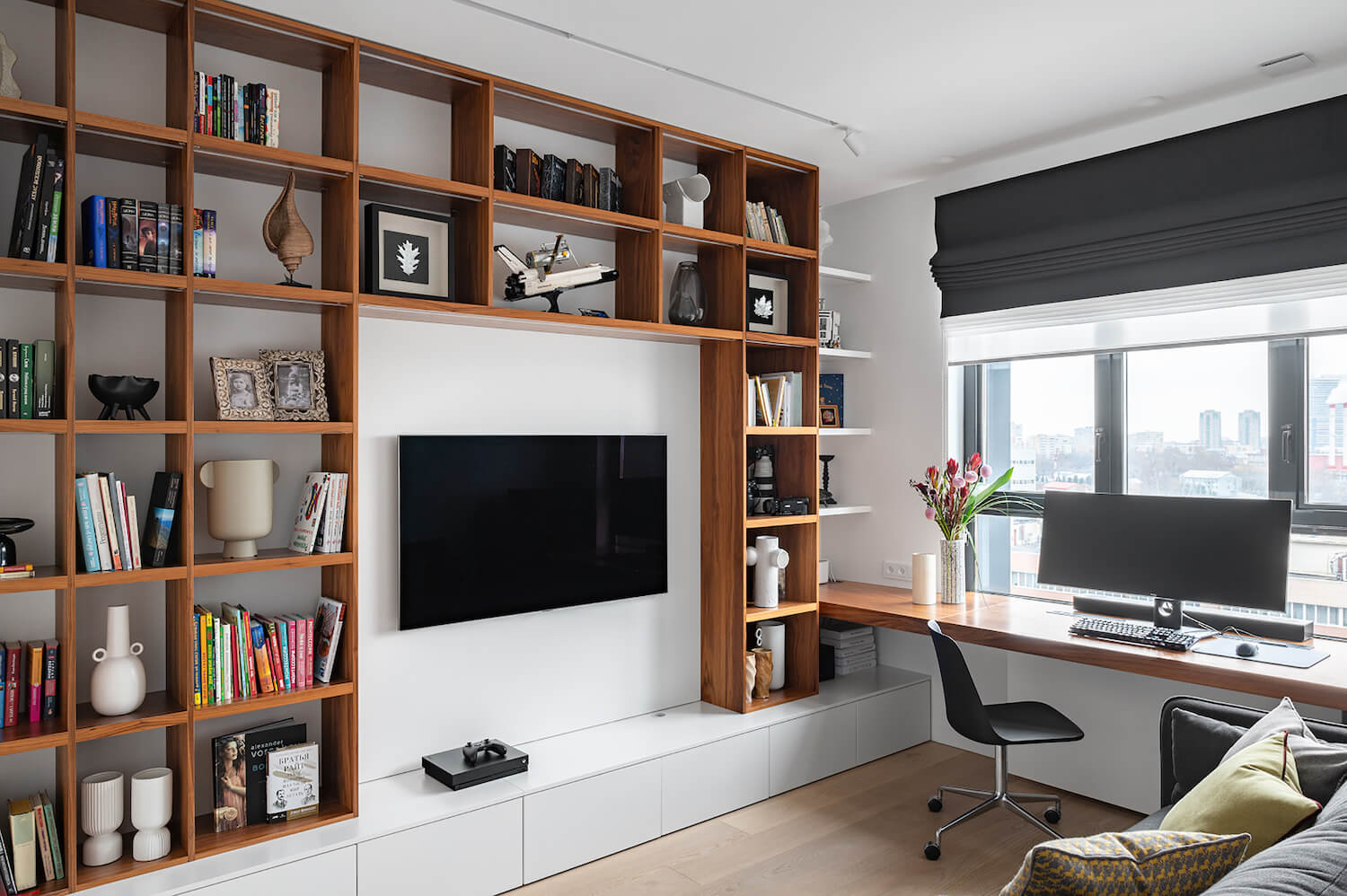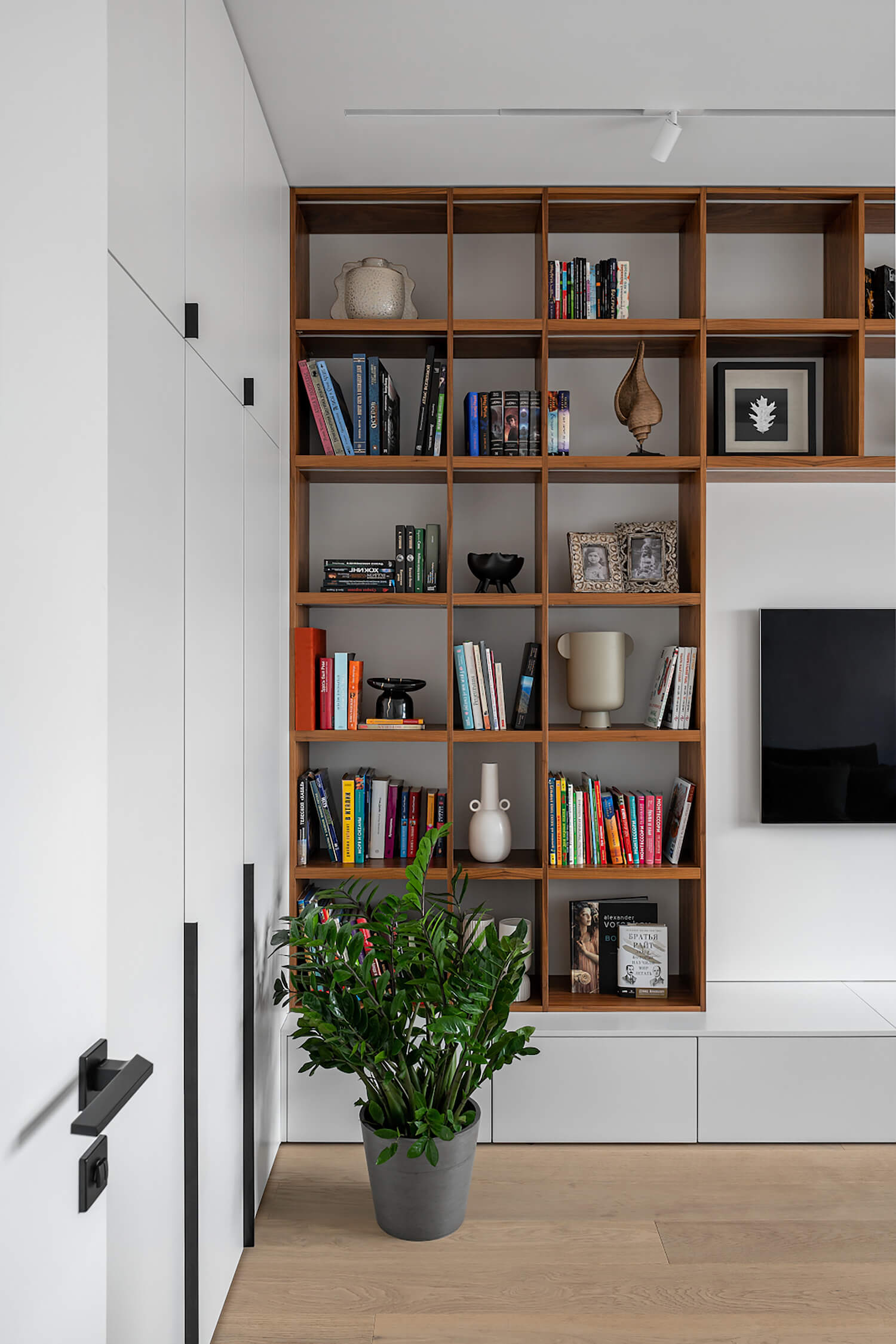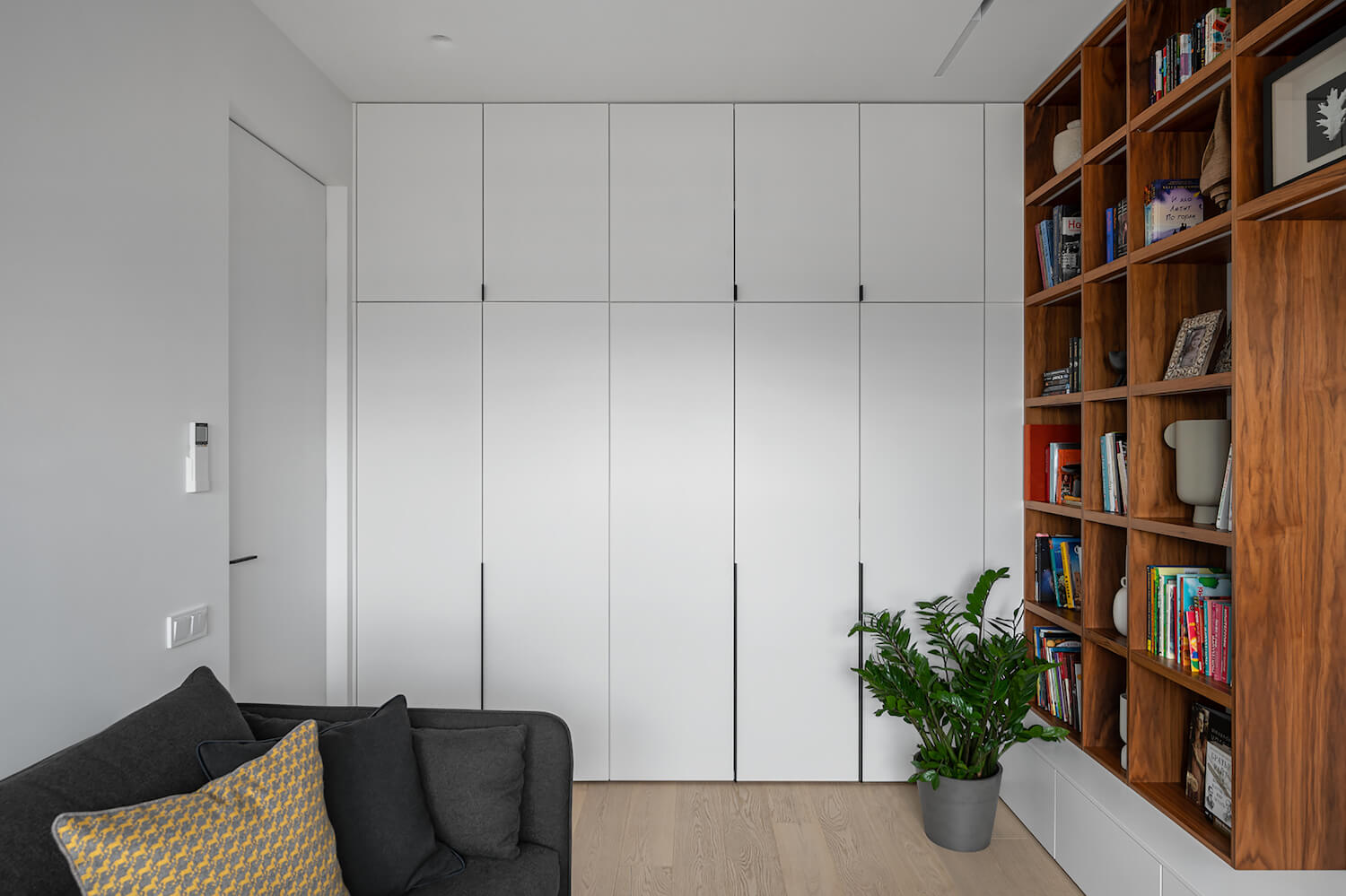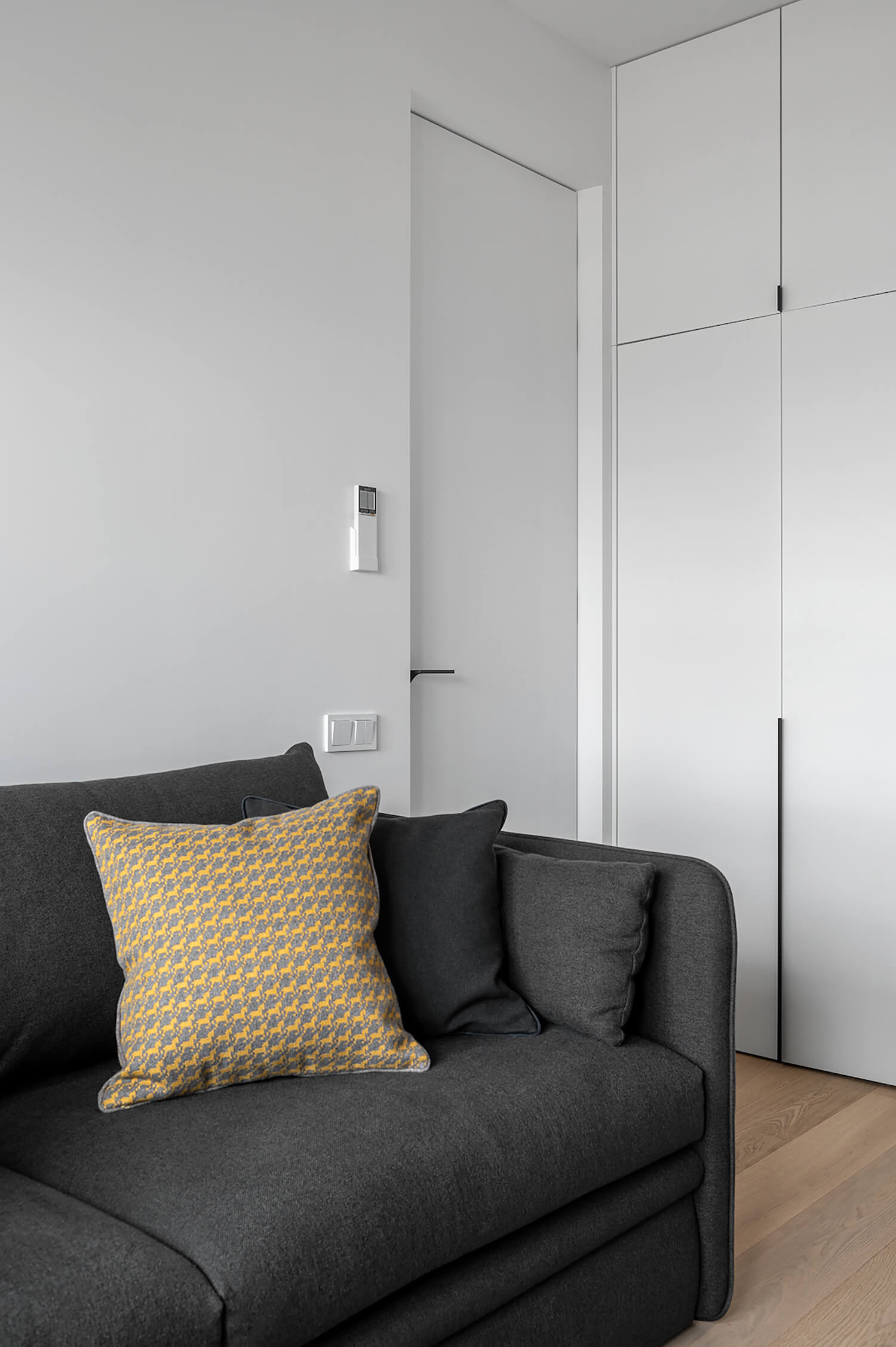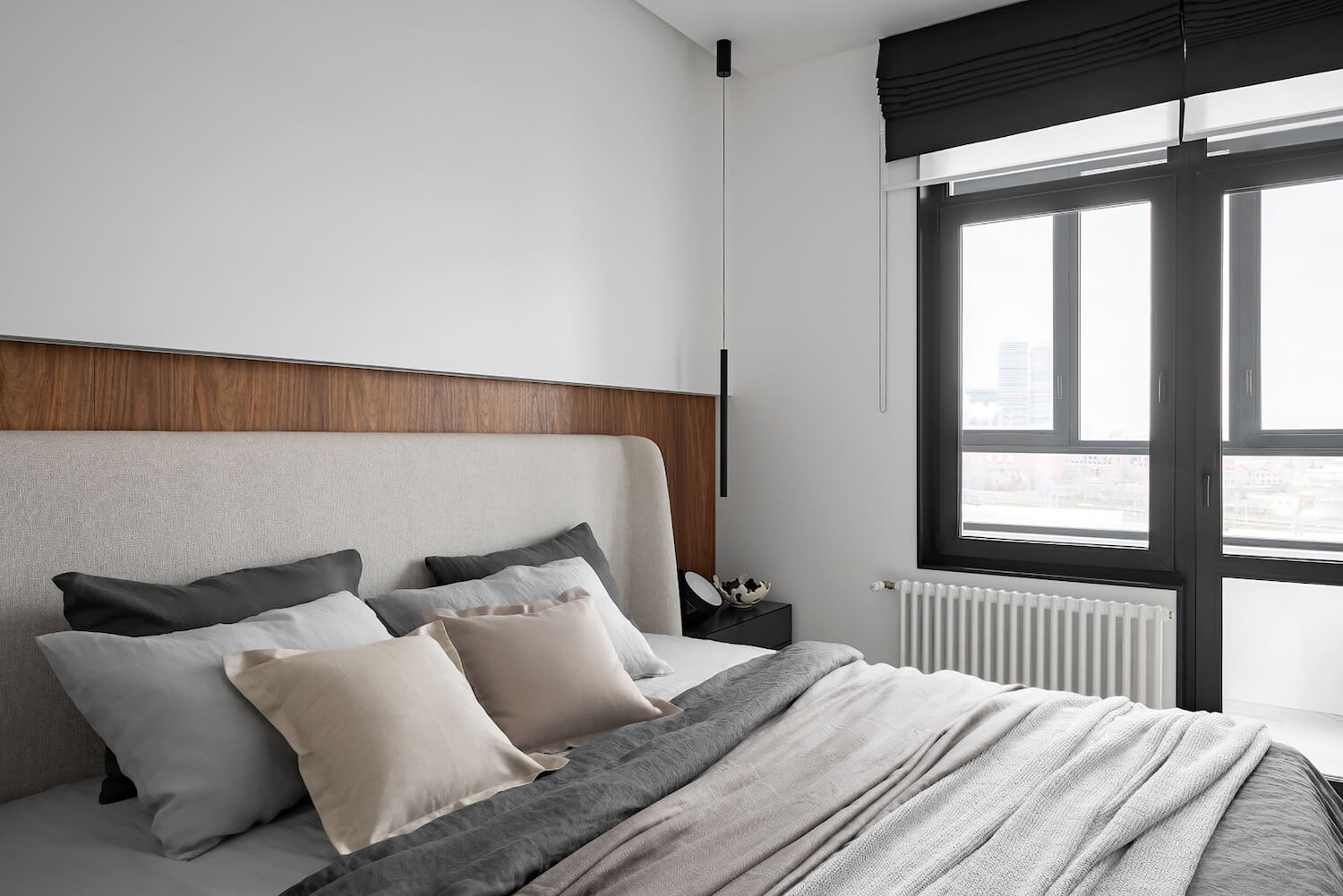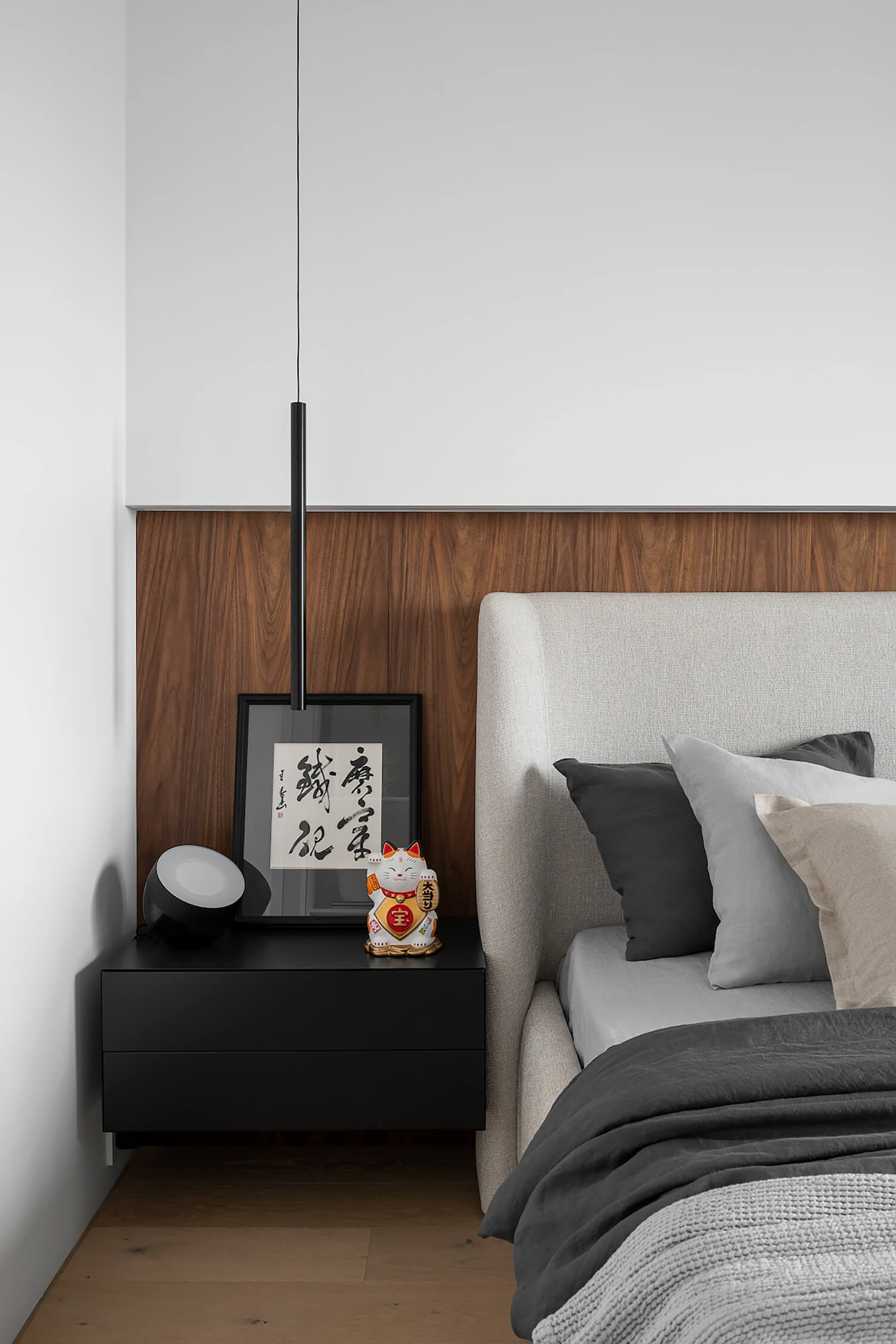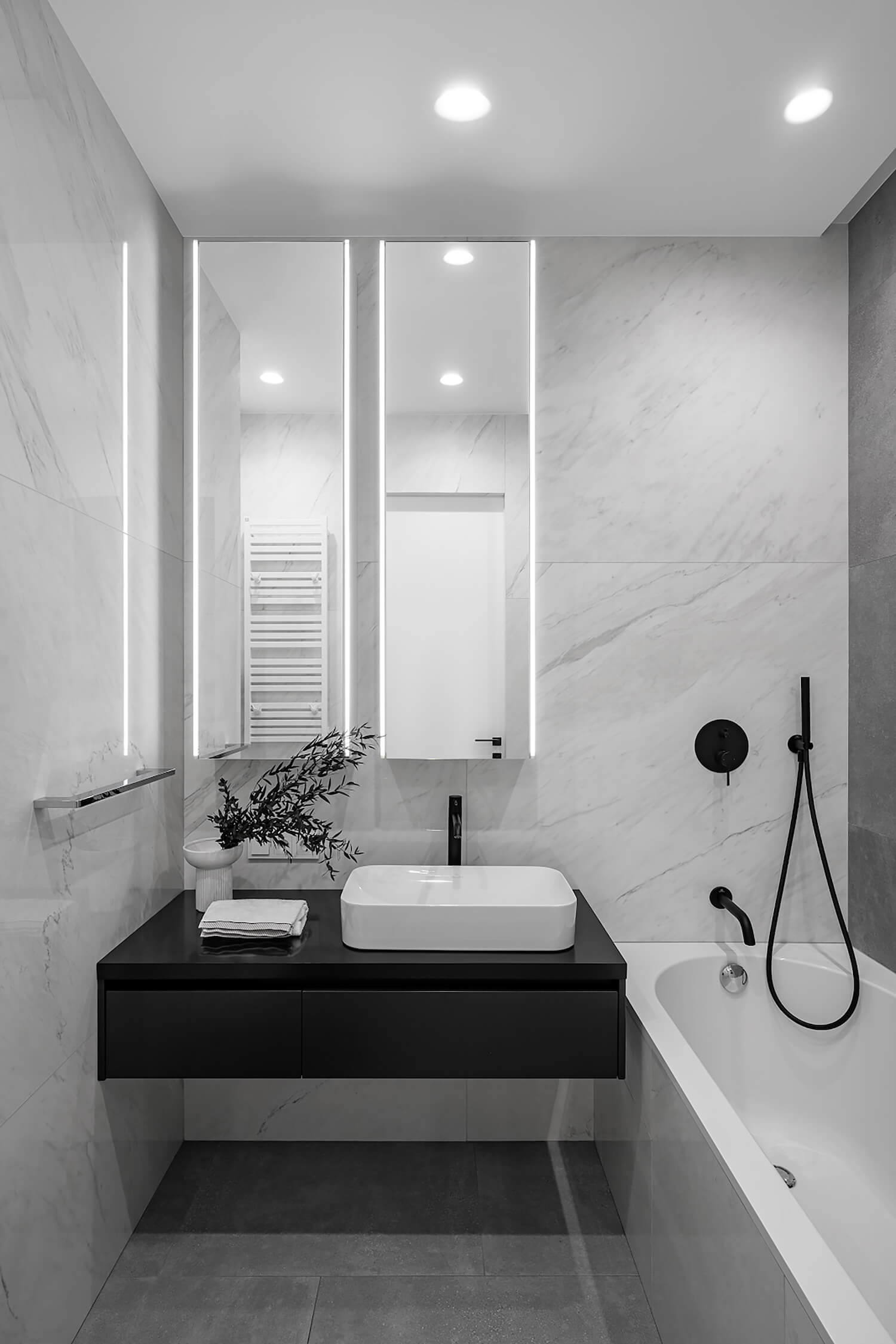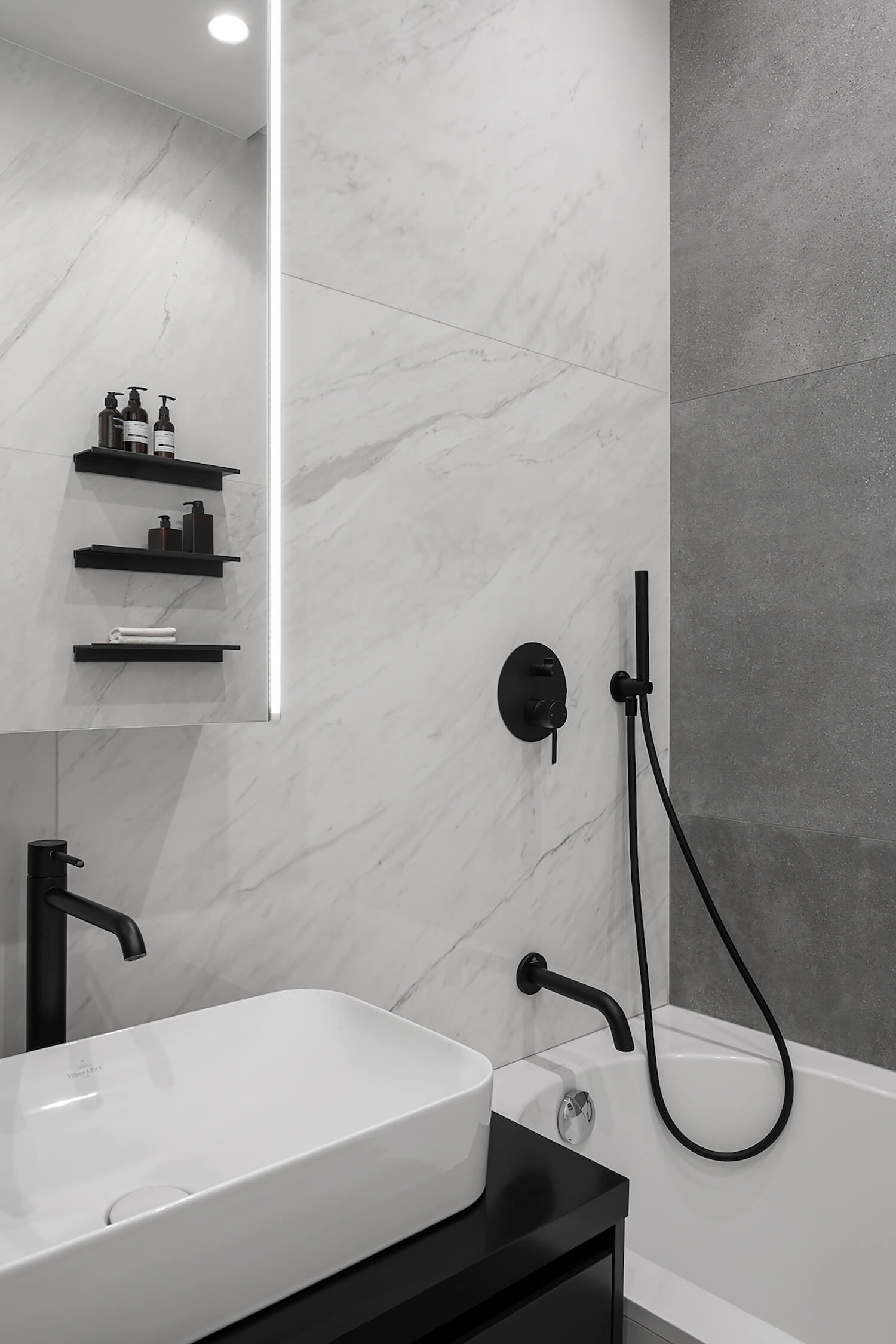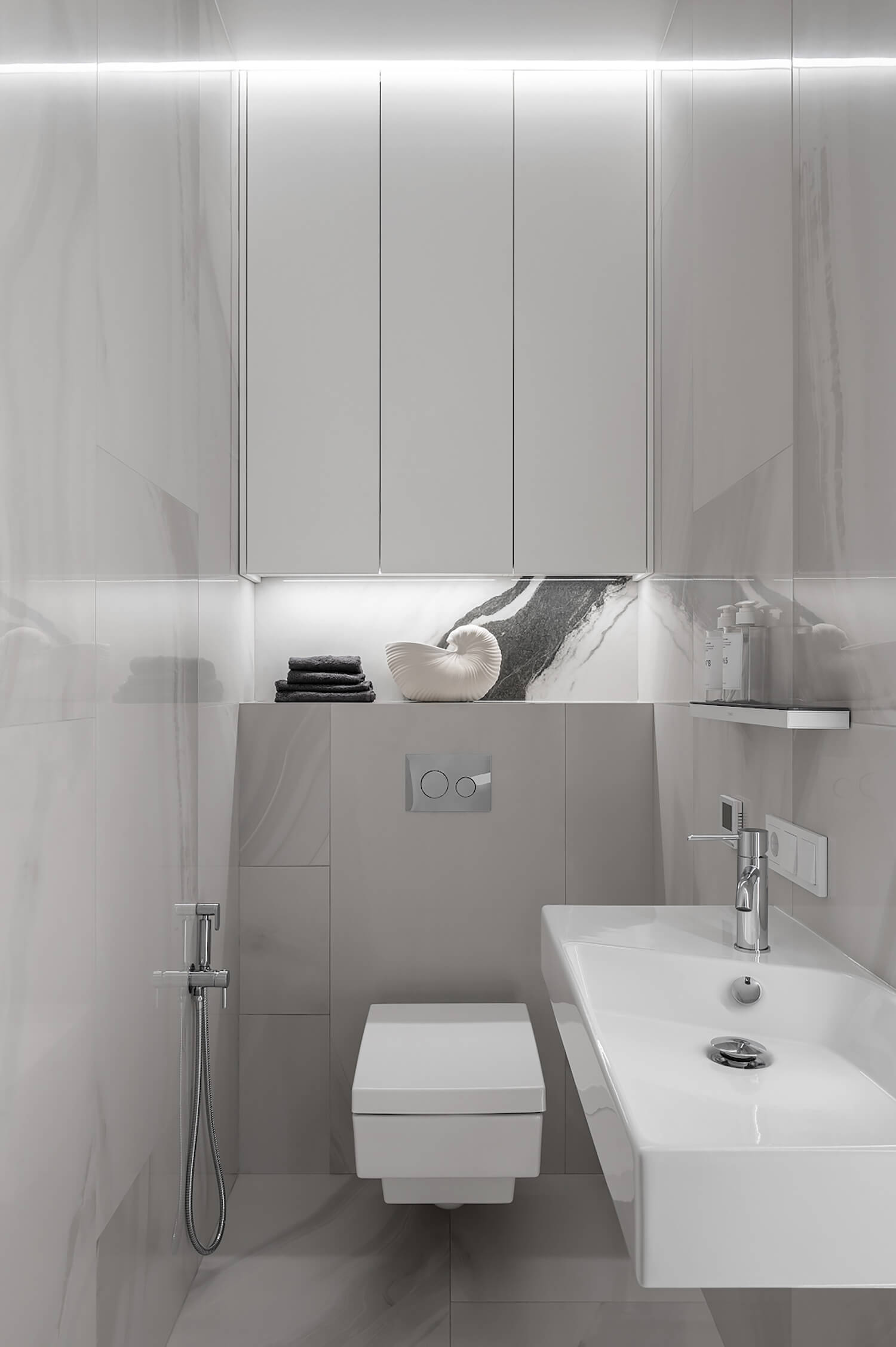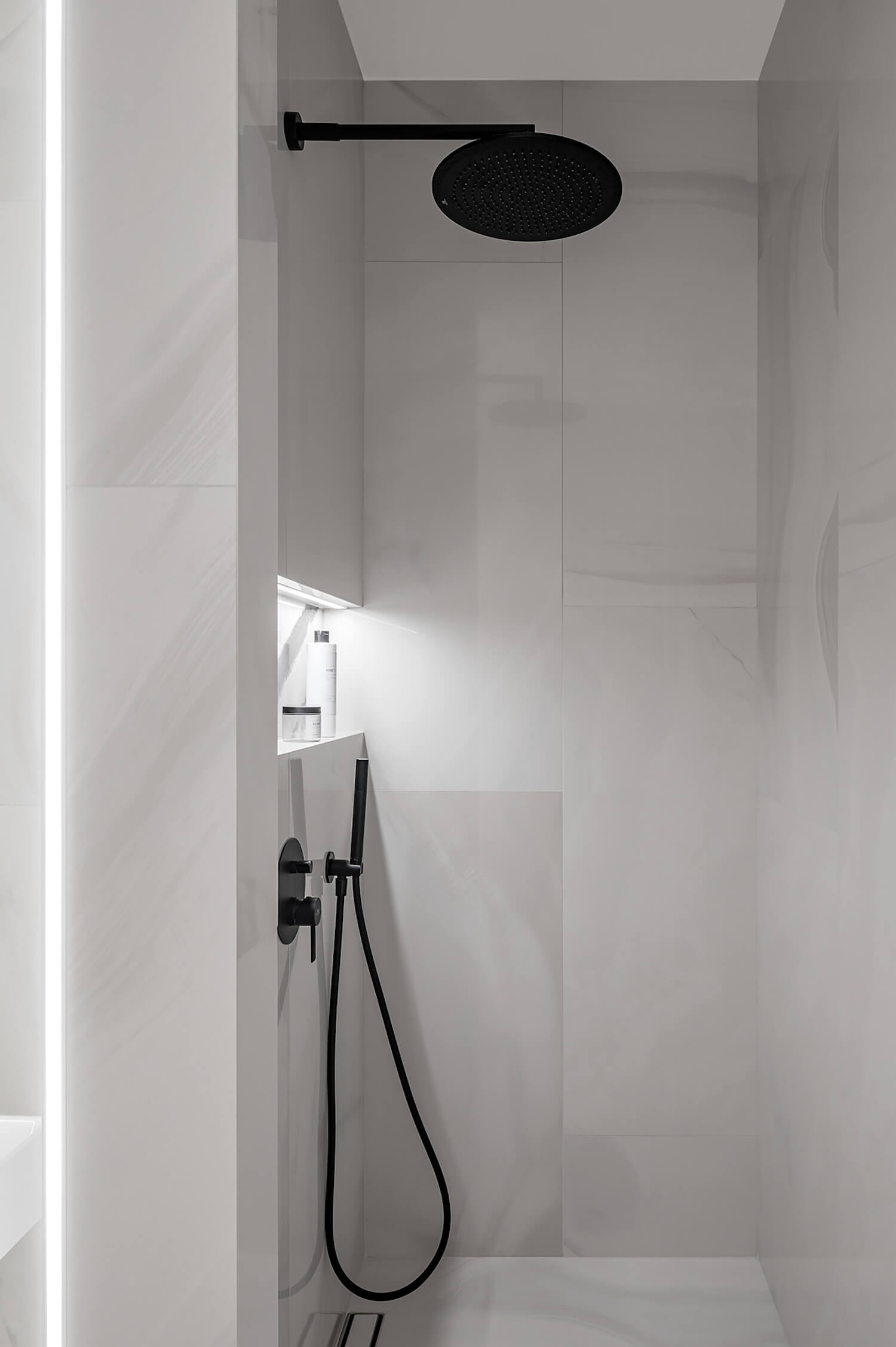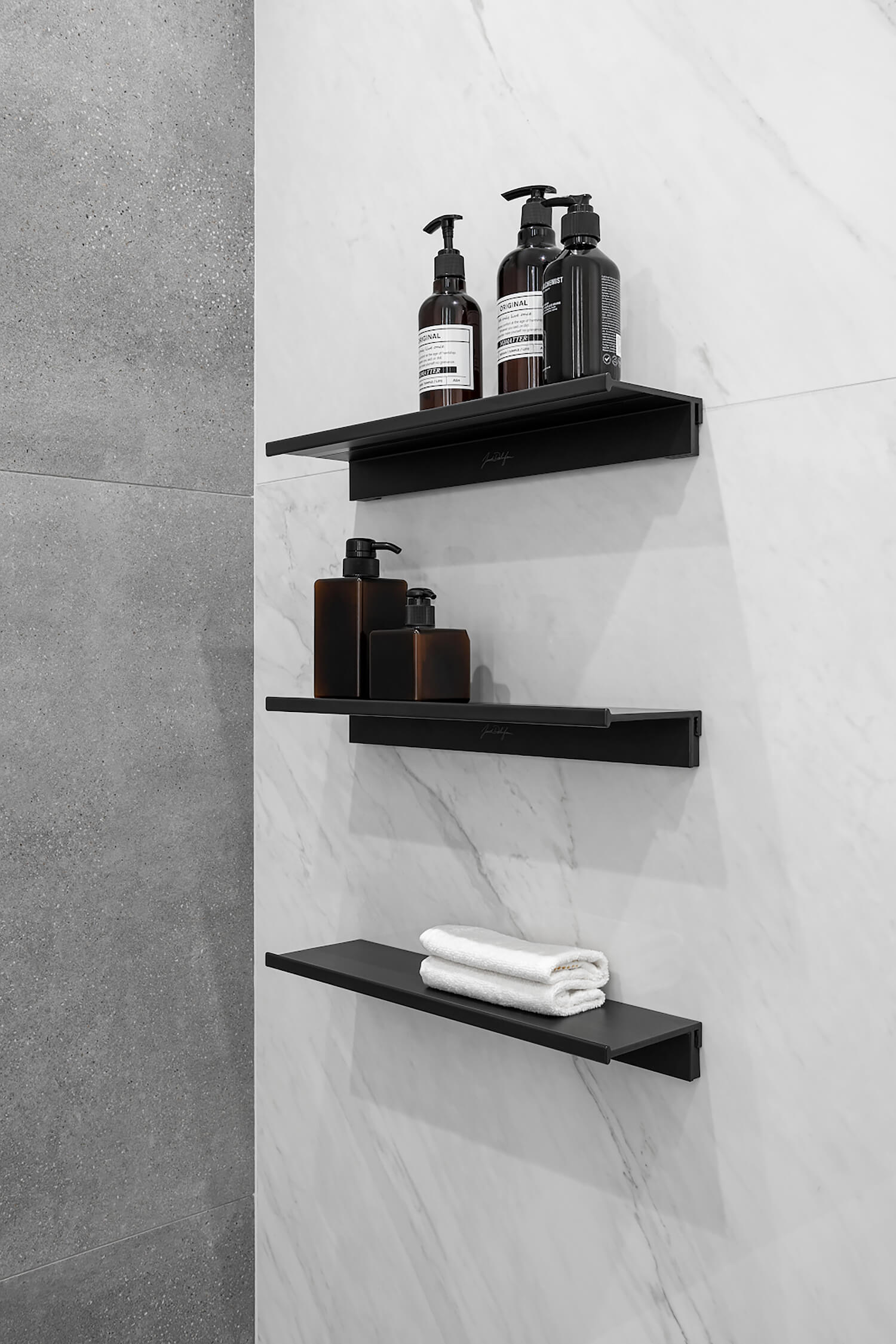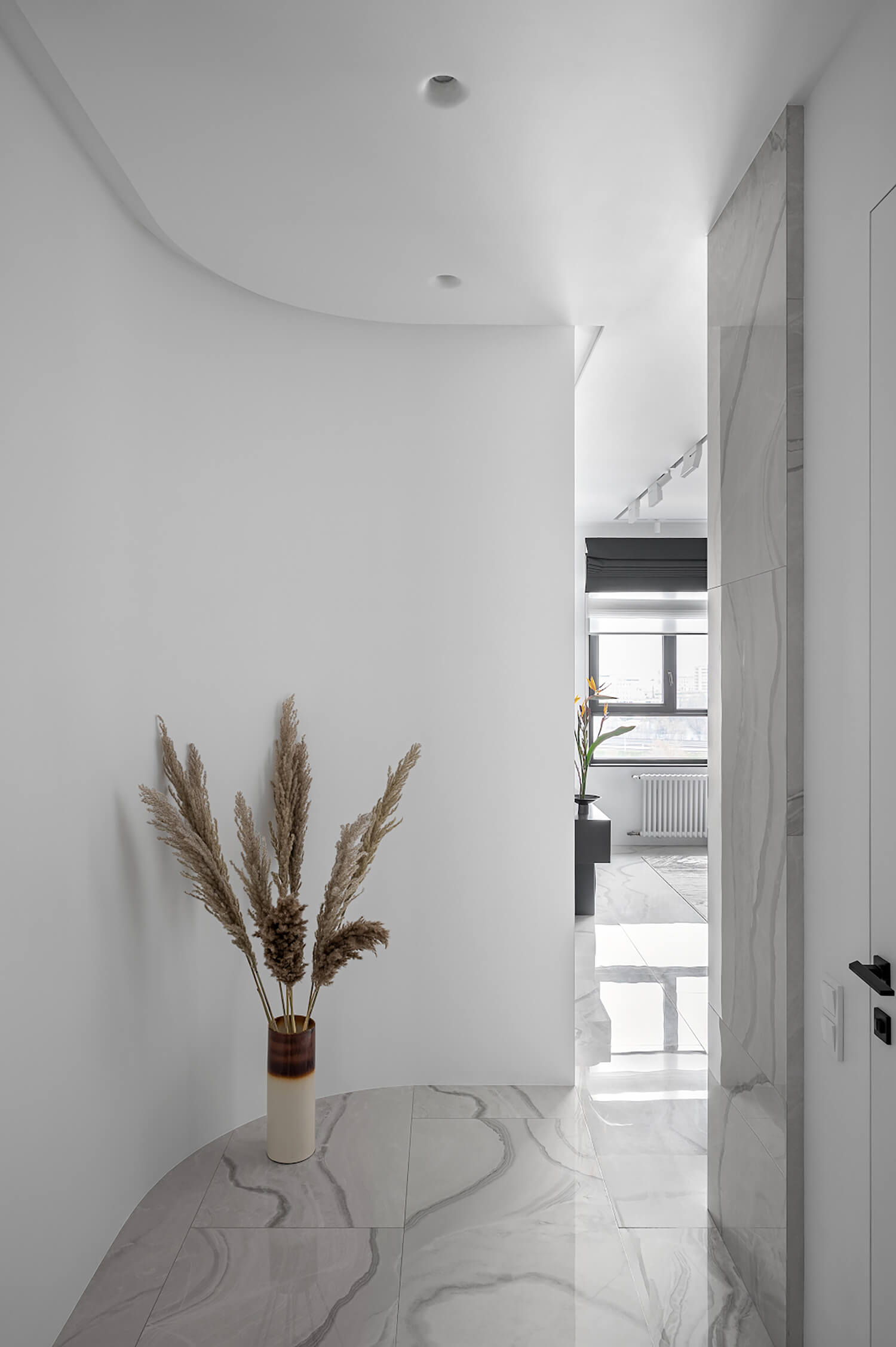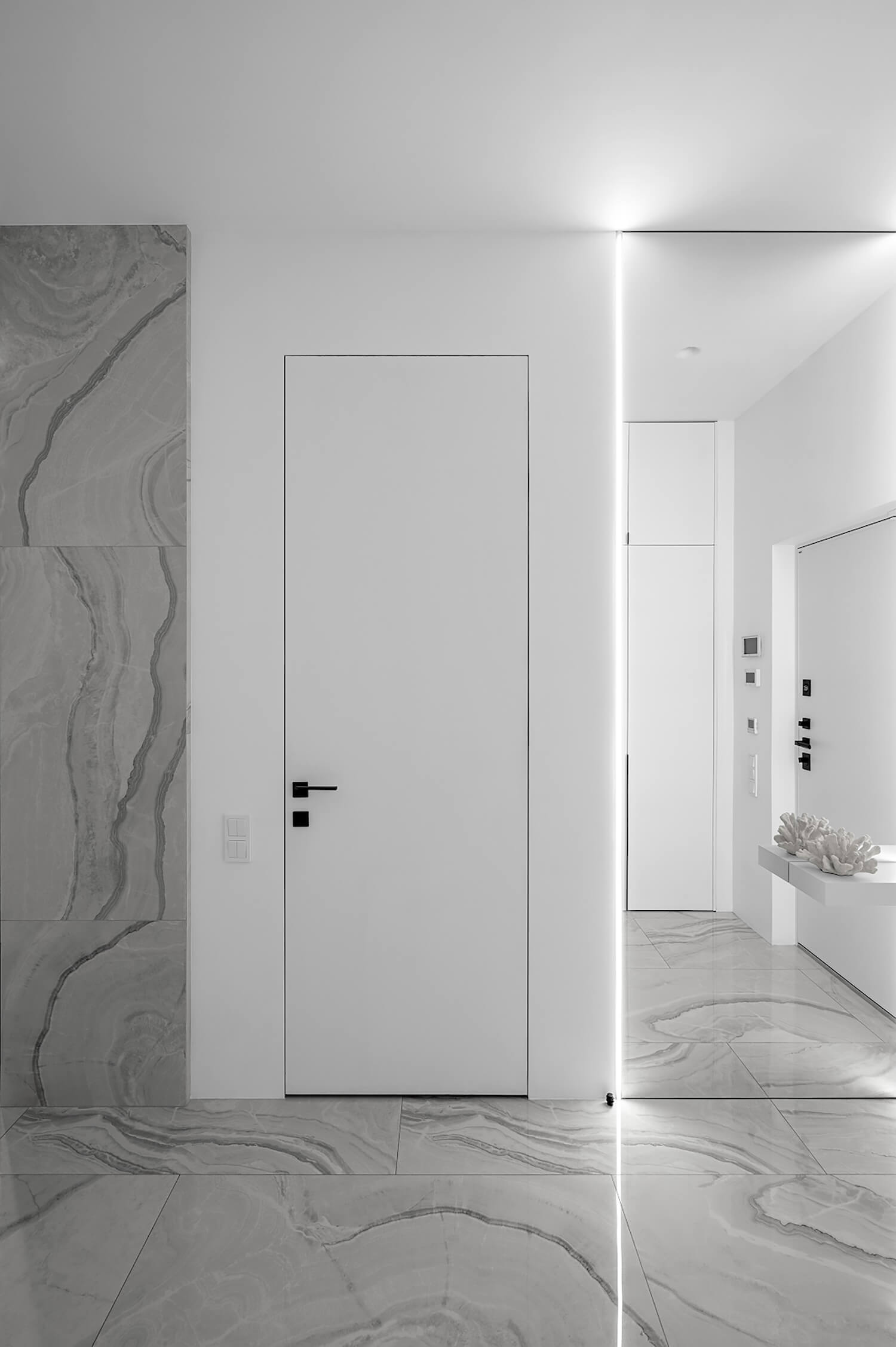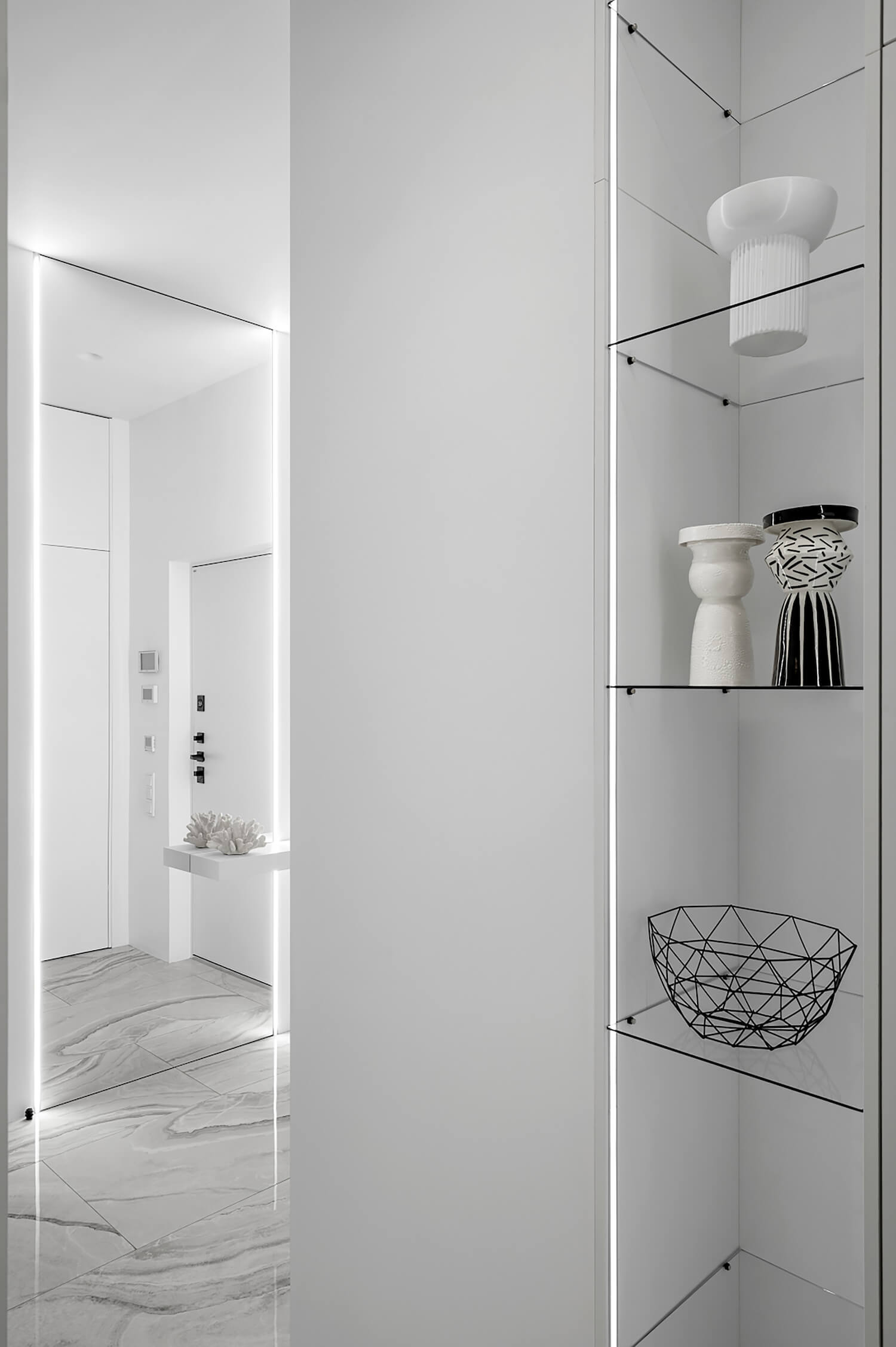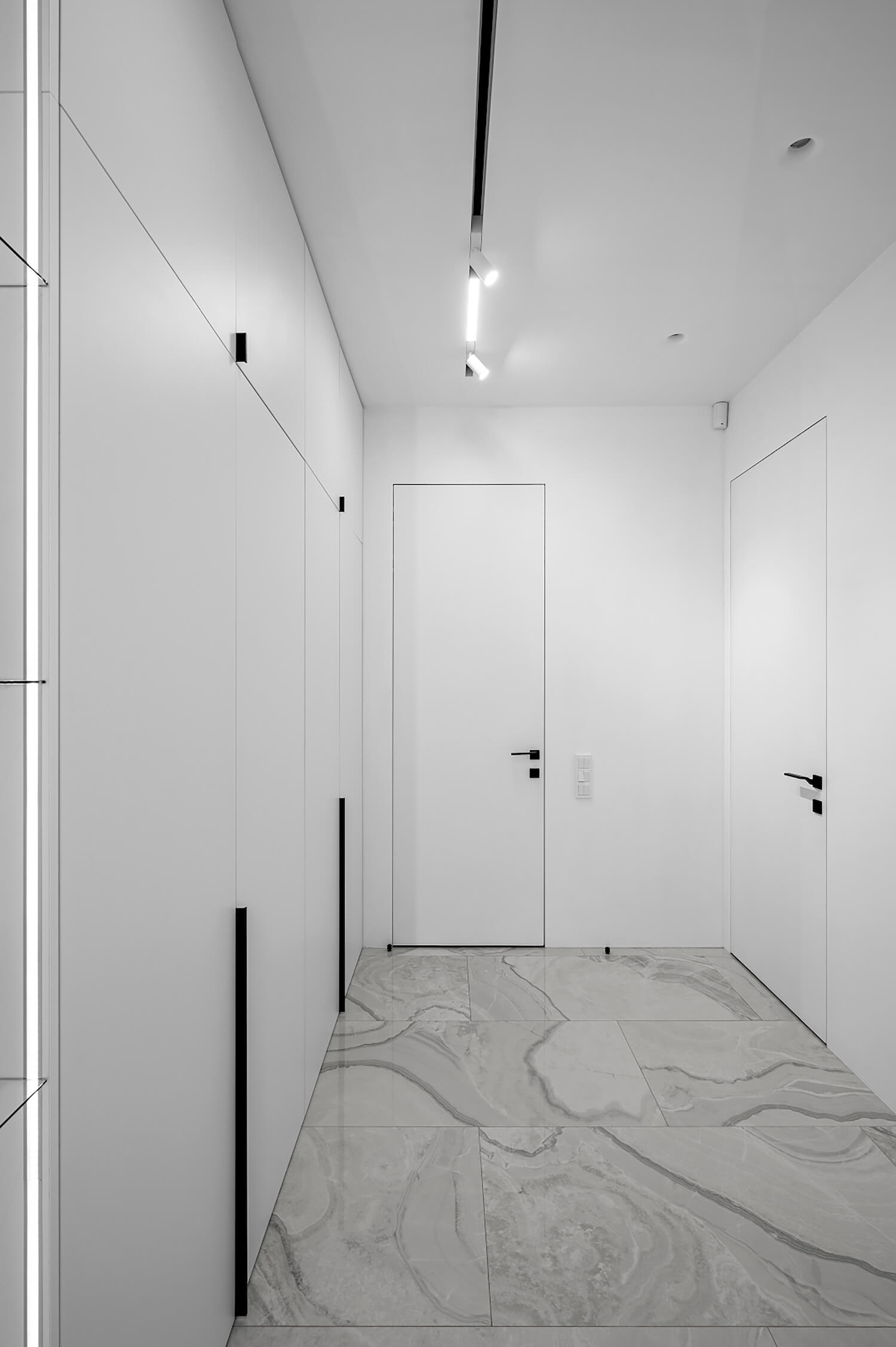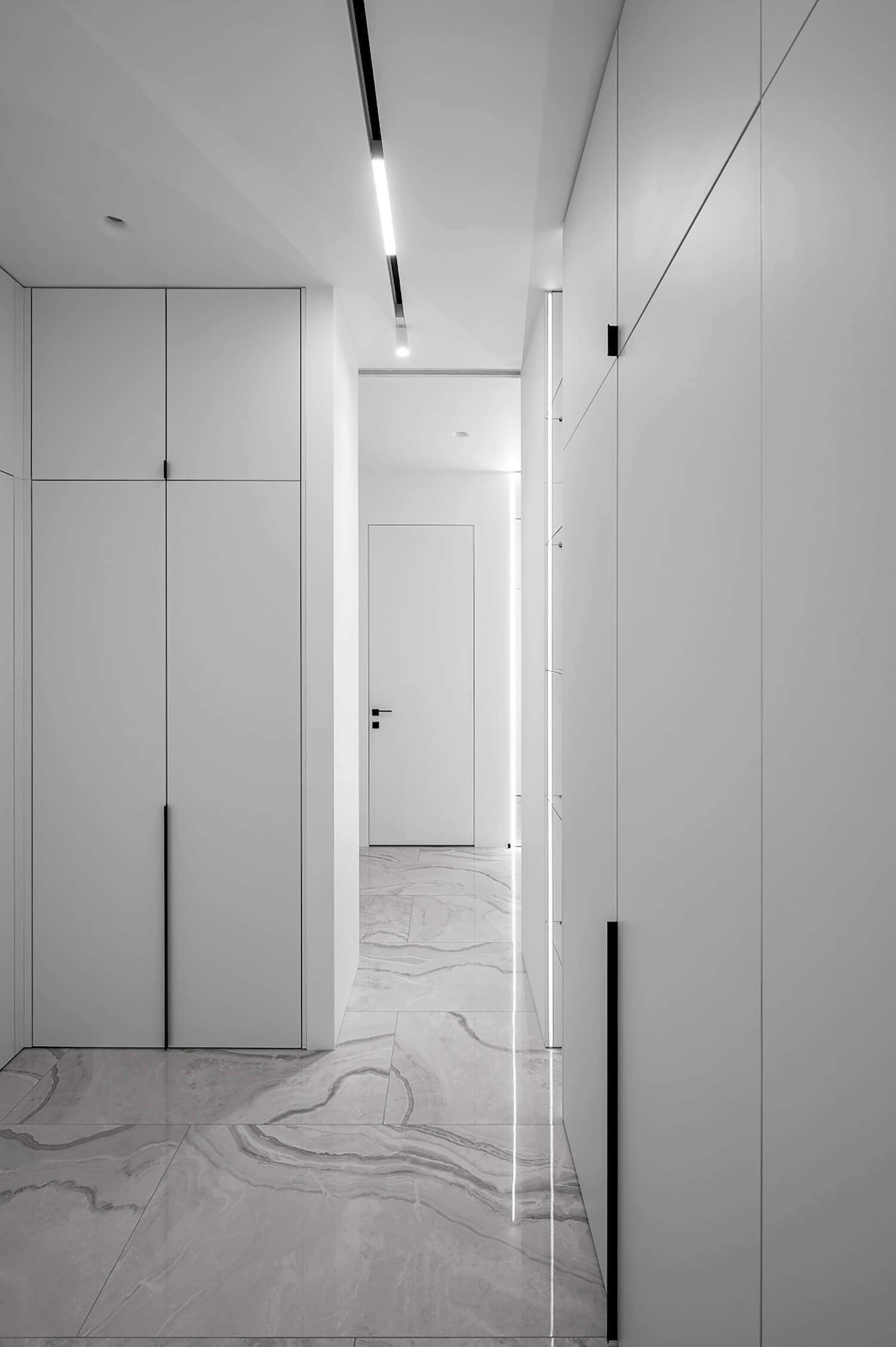 ---