Apartment Rio de Janeiro
The renovation of this 112m² apartment was a challenge beyond its size: the owner of the residence, located in Rio de Janeiro, is a longtime friend of the architect Guilherme Torres. Denilson Machado, a photographer renowned for his architectural and interior records, wanted his home to have the atmosphere of an art gallery.
The project developed from this premise: to create a neutral base to frame the client's large collection of objects, books and works of art. The project, which initially had four bedrooms, was reduced to two: one became a closet and the other was open to the living room.
The coverings are minimalist and in light tones, with white walls and floors made of demolition peroba-rosa boards, designed precisely to receive the colorful, vivid and maximalist arts. The architecture is simple, but extremely well thought out. The collectible pieces form millimetrically thought out arrangements on a white canvas. "From there, we distributed the furniture and works in a setting that resulted in a maximalist contrast", says the architect.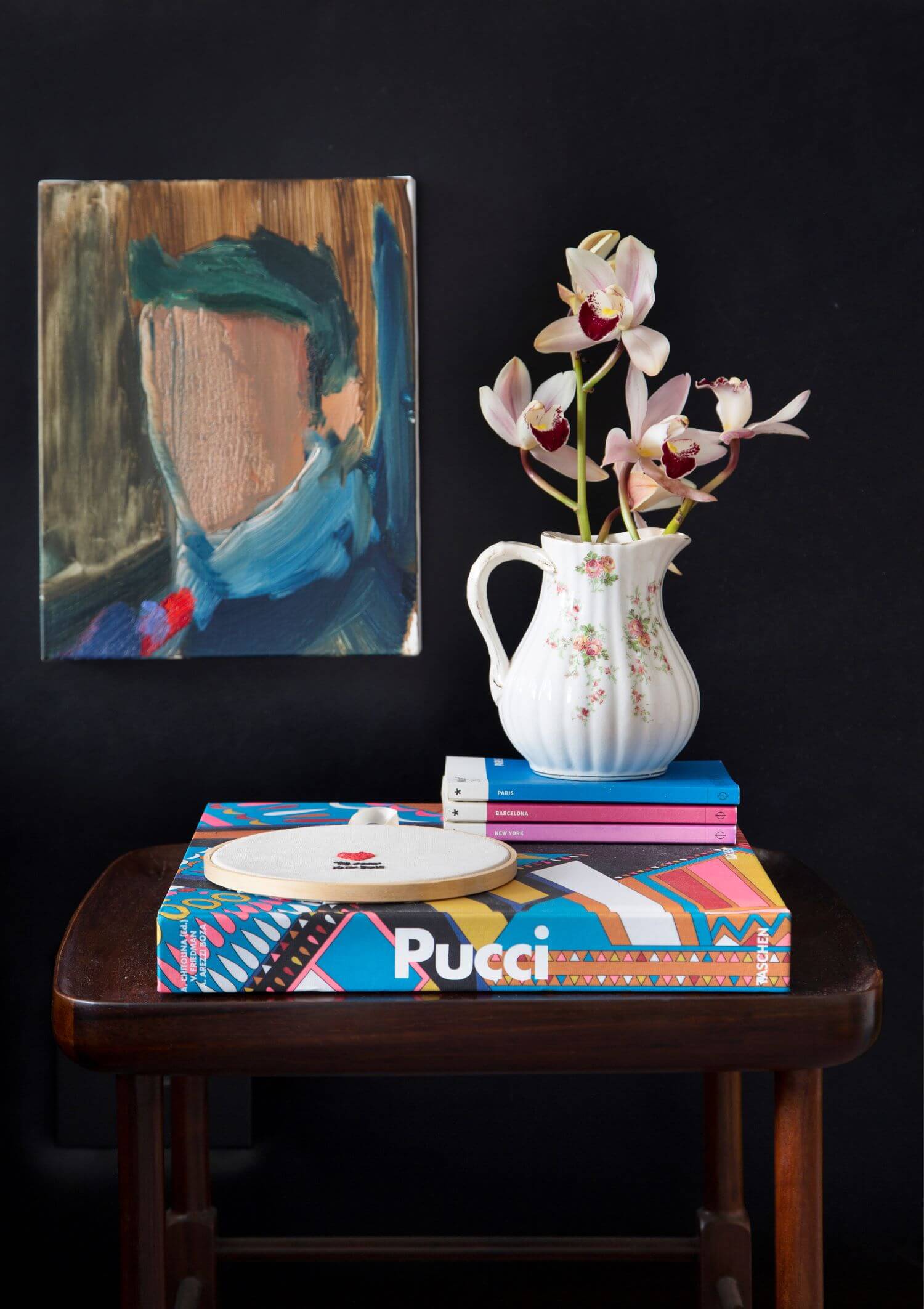 In the living room, the composition of rugs from Turkey and Pakistan brings movement and texture, in addition to helping to create a vibrant atmosphere that offers the perfect environment to receive the Otto 2.0 sofa in caramel leather and, in the dining area, the Jet table in Corian. white, furniture pieces also signed by Guilherme Torres. On the main wall, opposite the sofa, a large low built-in bookcase was installed to accommodate the client's entire collection of books.
The art collection shines, with works by names such as Burle Marx, Athos Bulcão, Adriana Varejão, Daniel Senise, Marepe and Rivane Neuenschwander, artists who are admired by Denílson, in addition to the designers who sign the furniture, as is the case of Guilherme Torres, Jader Almeida, Joaquim Tenreiro and Frenchman Jean Prouvé.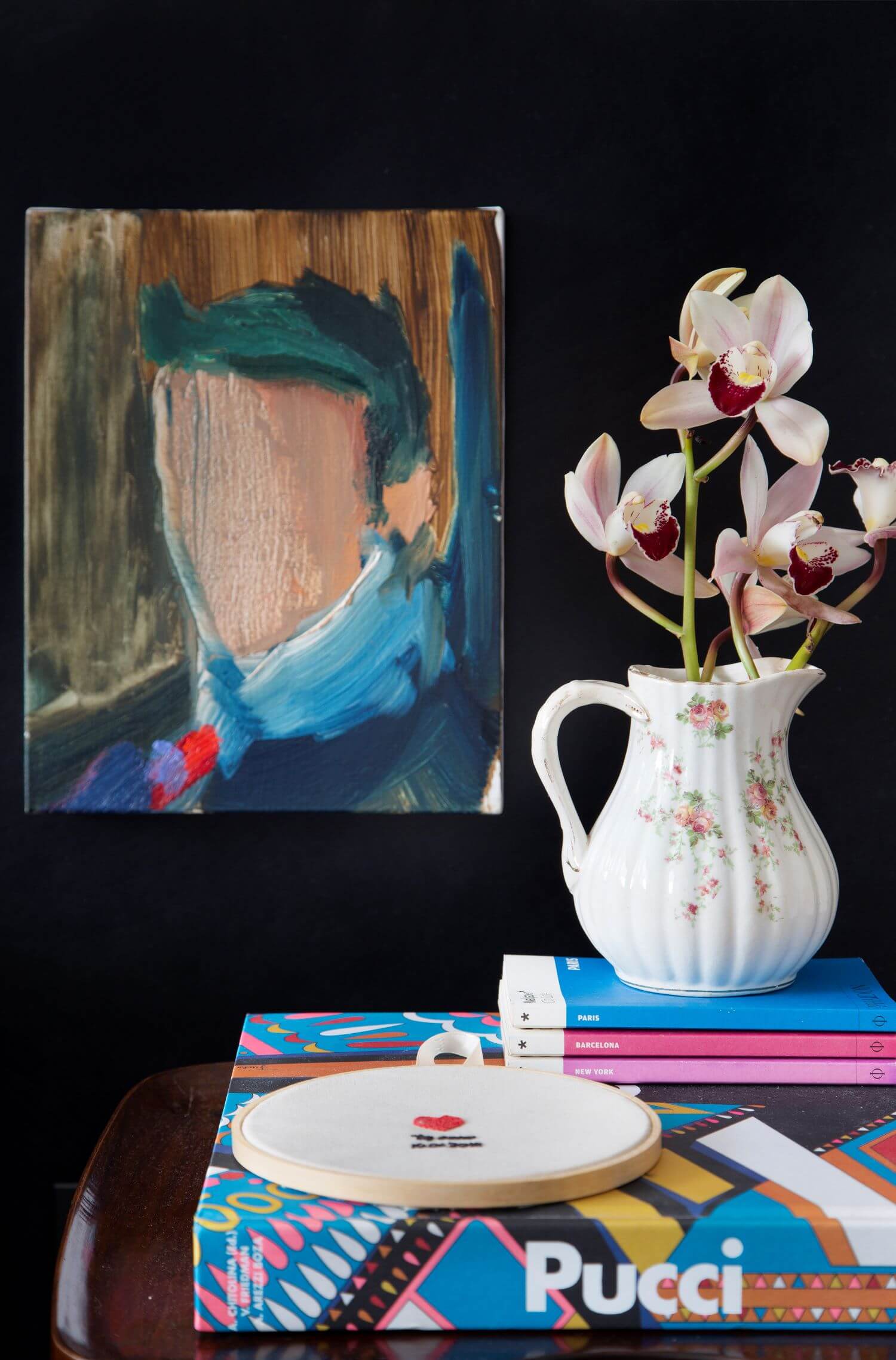 The kitchen is a separate chapter. Initially thought to be a green color block, it ended up with pink cabinets, a color that the customer loves, as well as the blue that dominates the closet.
Another customer characteristic is the elements brought from travel. The photographer has visited around 50 countries, from Nepal to Albania, from Iceland to Latvia, from Lithuania to Namibia.
The lighting was also made like in a museum, with lights directed to the works to enhance them and make them the center of attention of the space. When we see the final result of the renovation, we realize that the objective has been achieved. The residence carries many stories and memories, and that's what really turns the apartment into a home.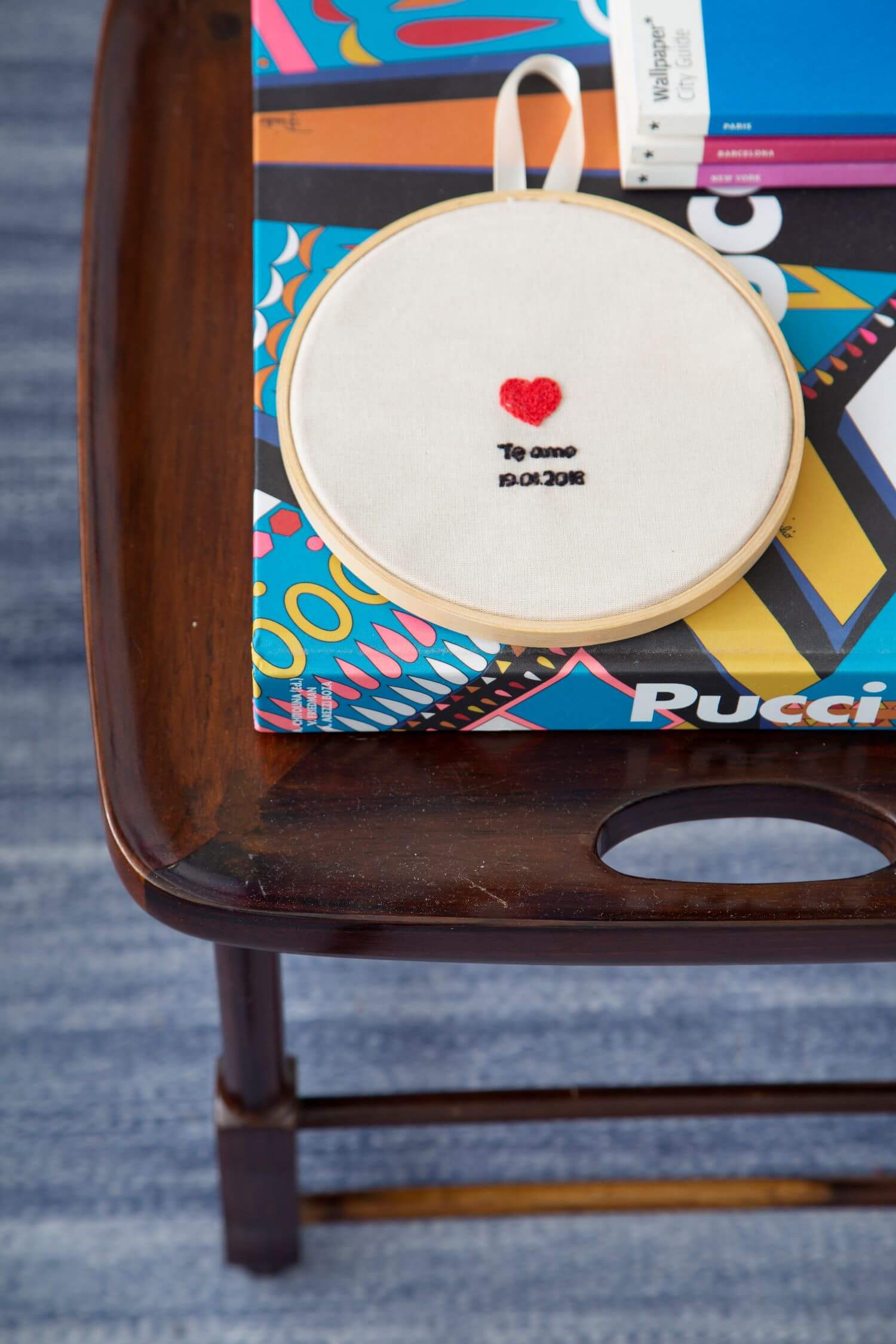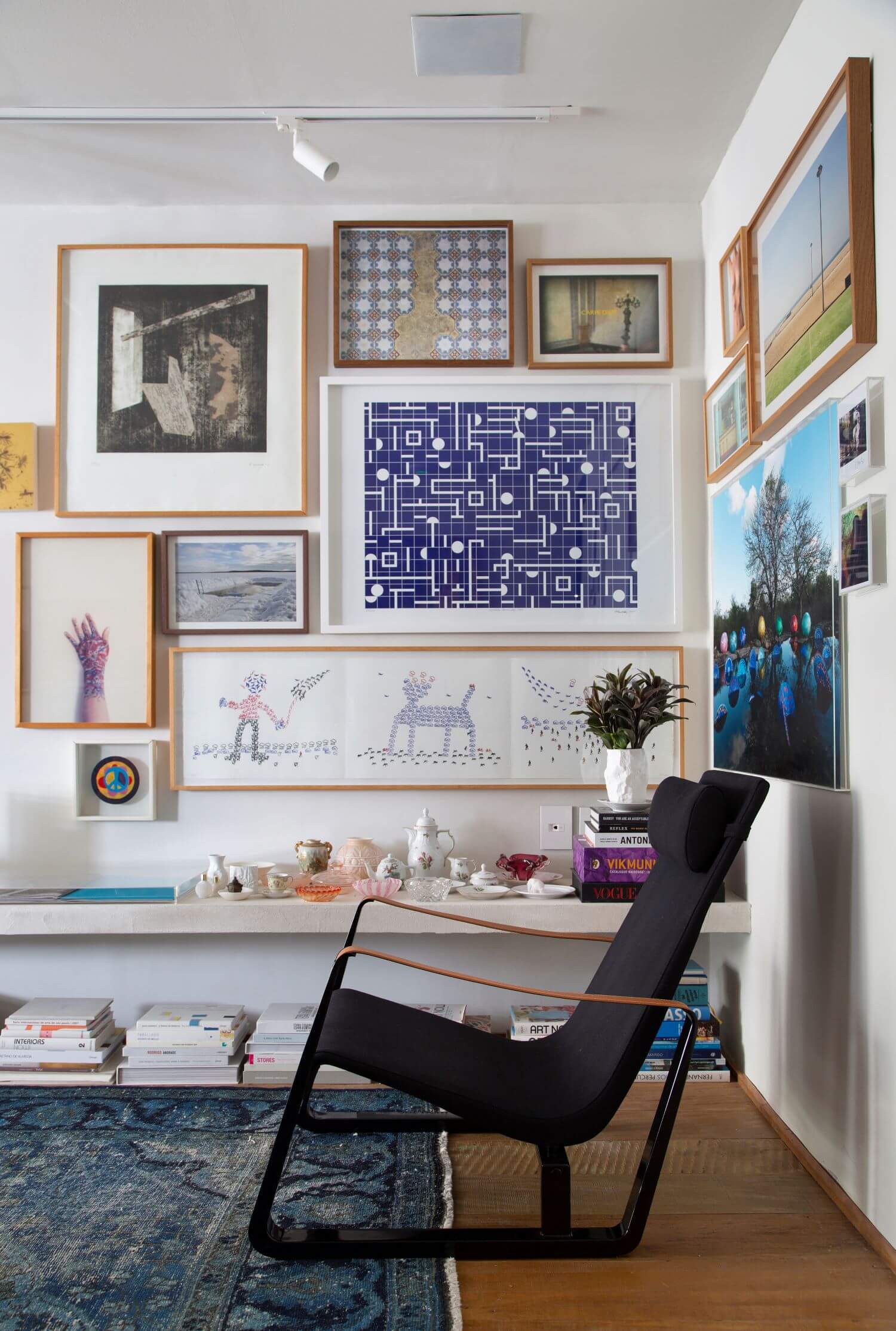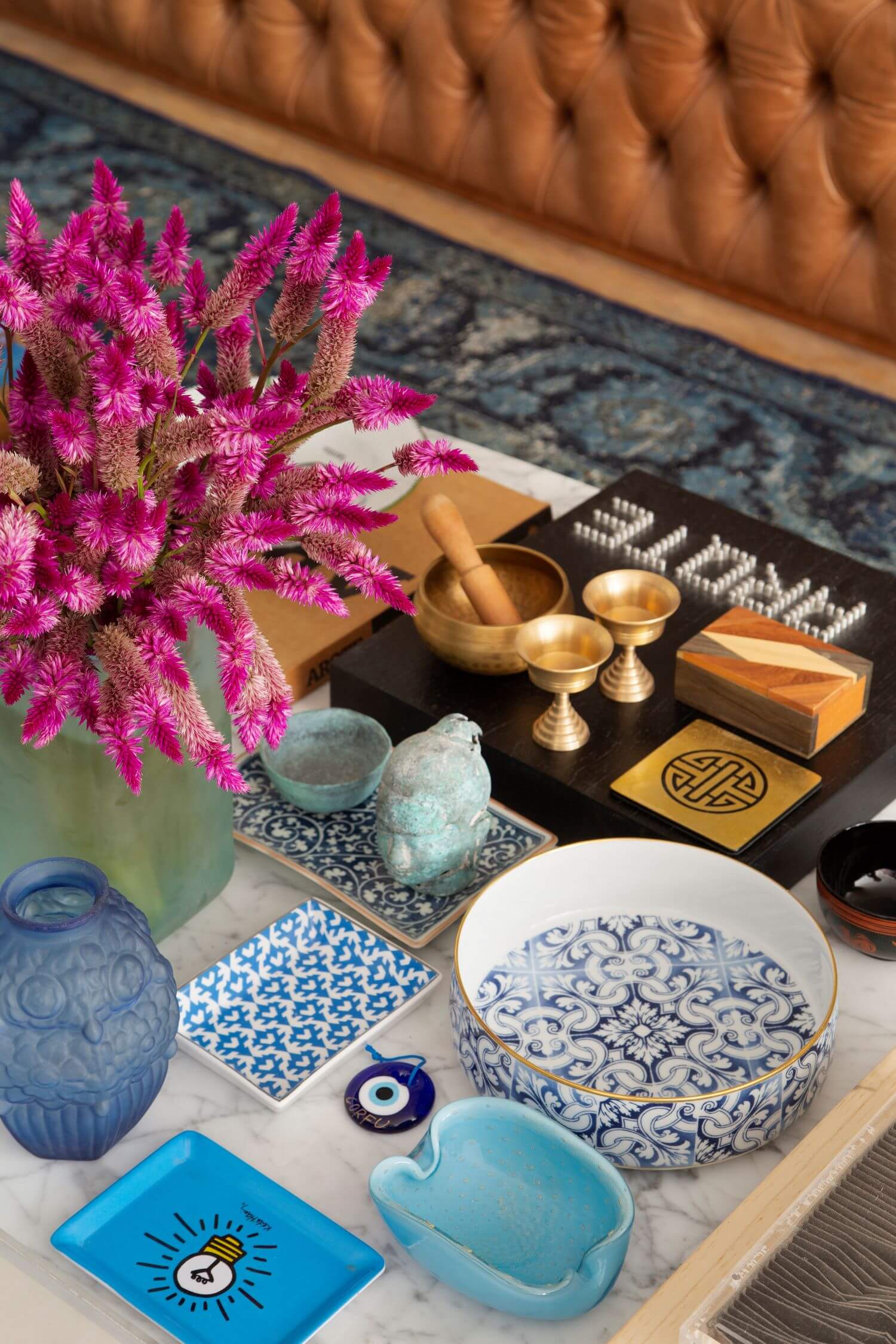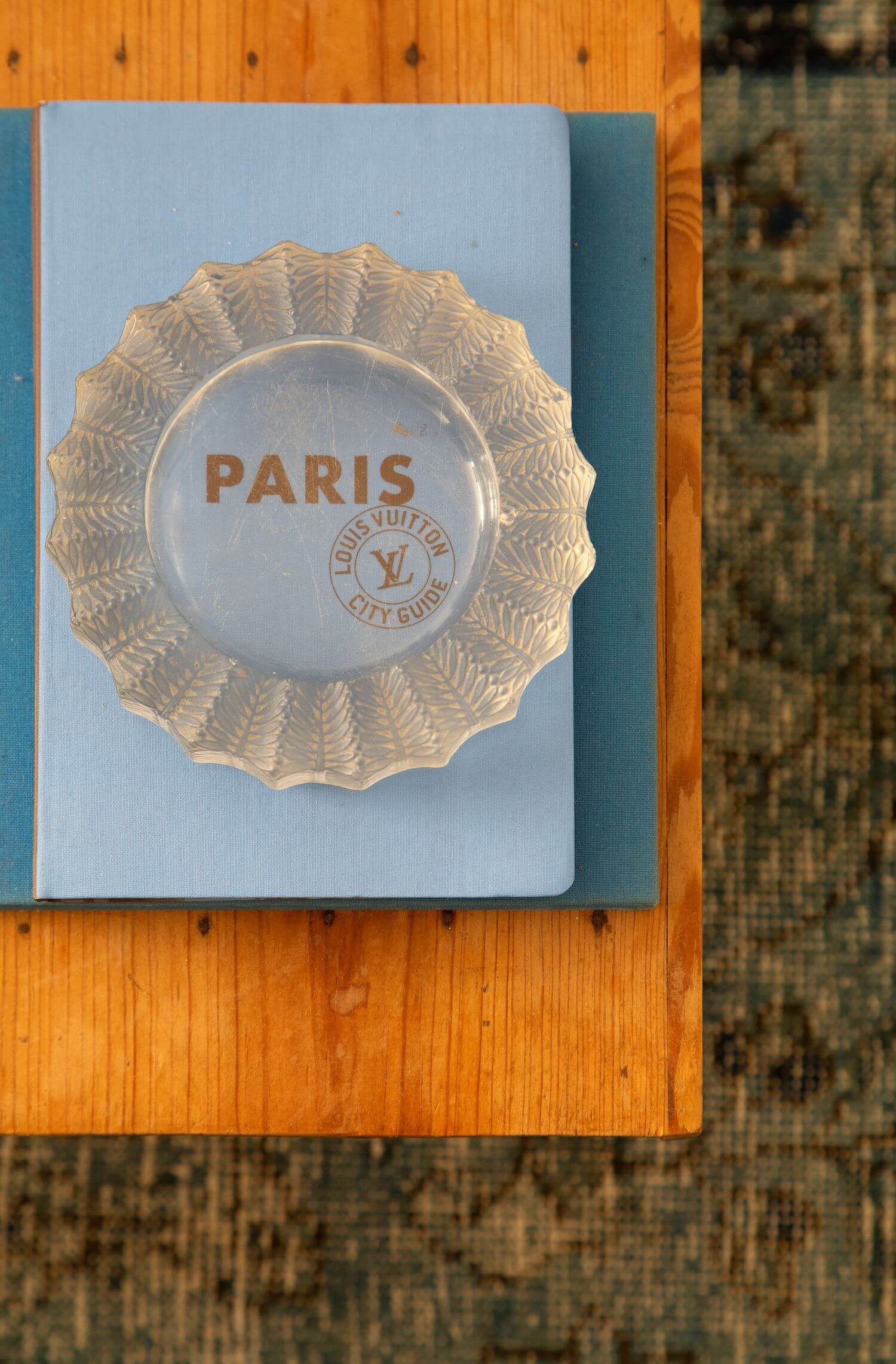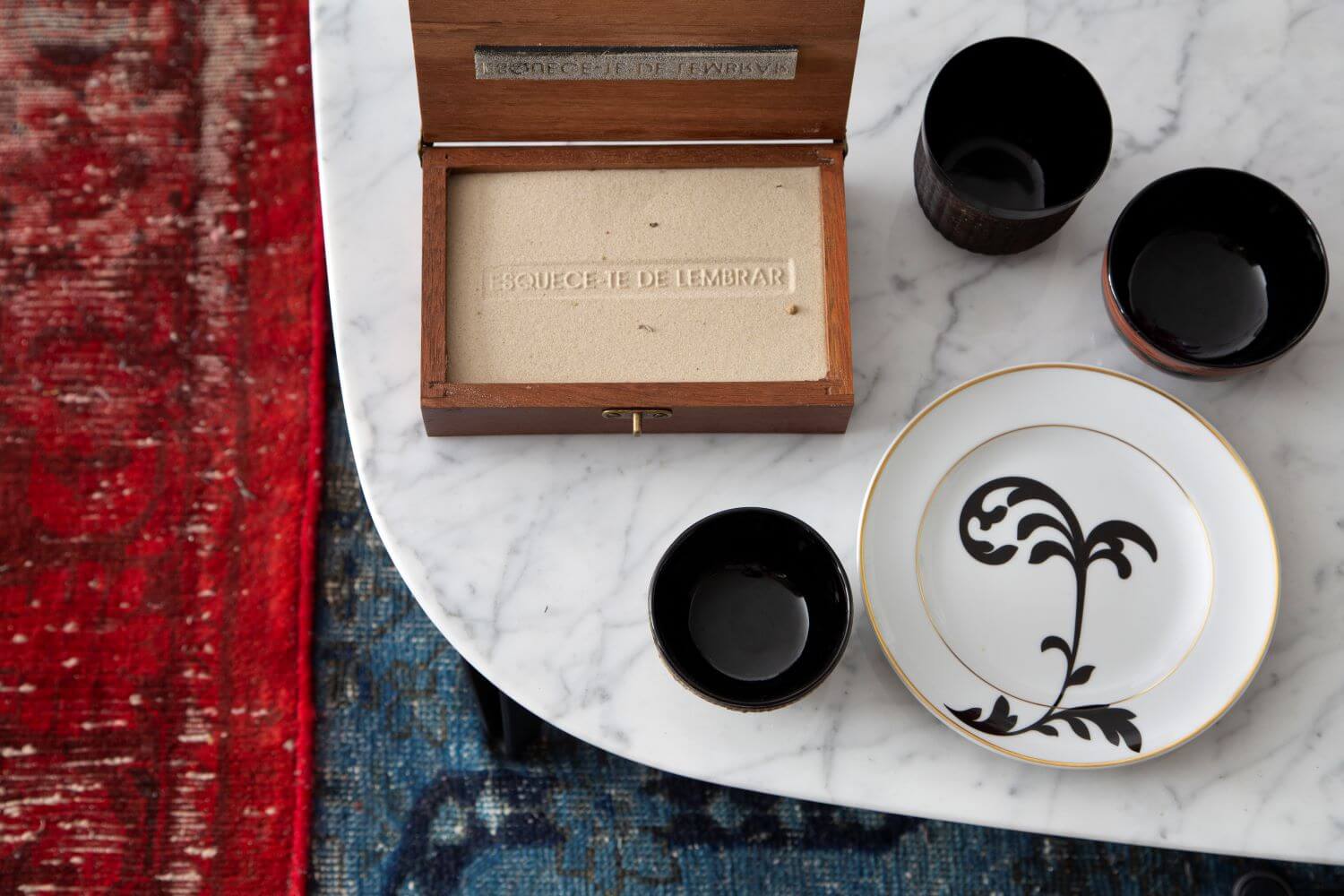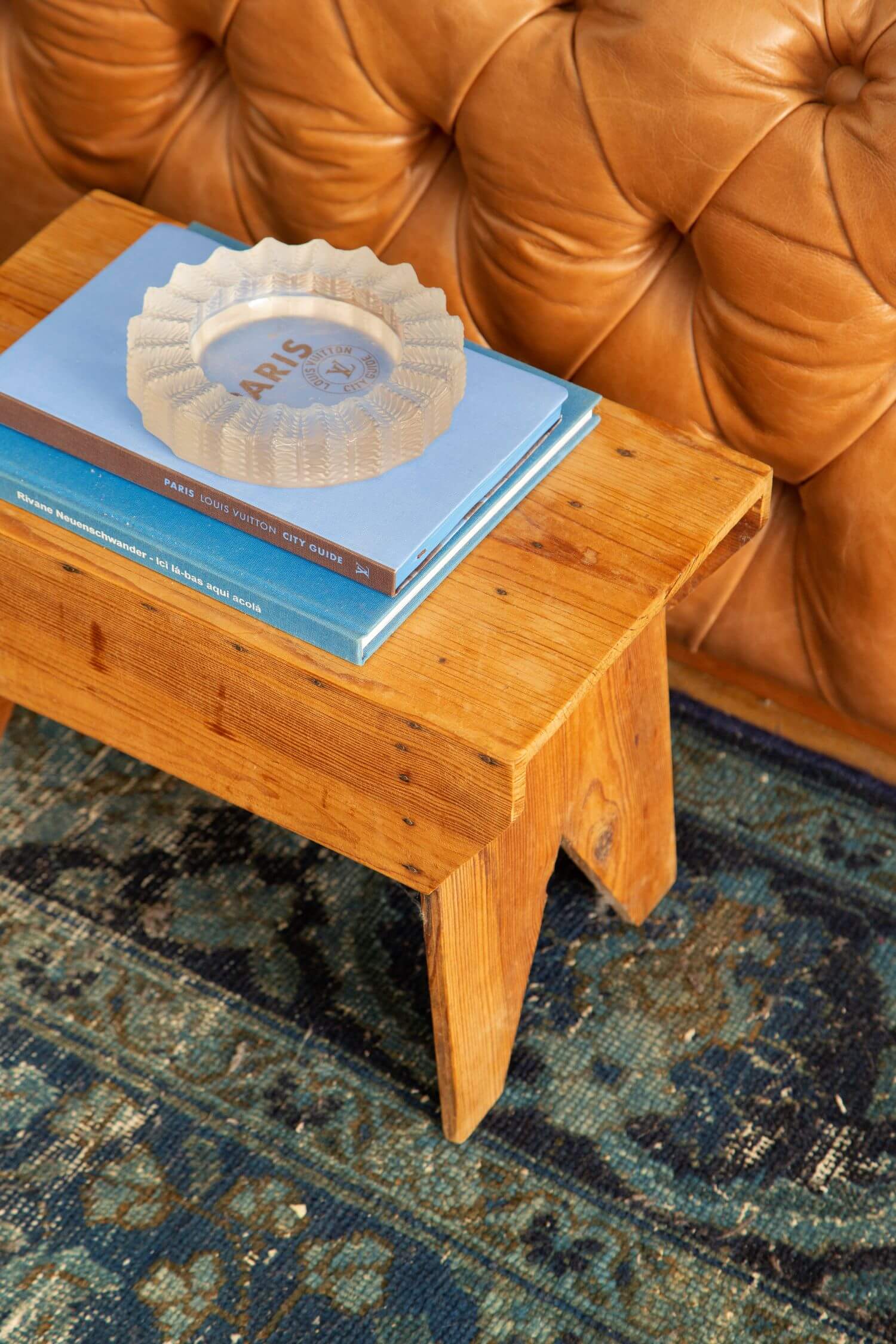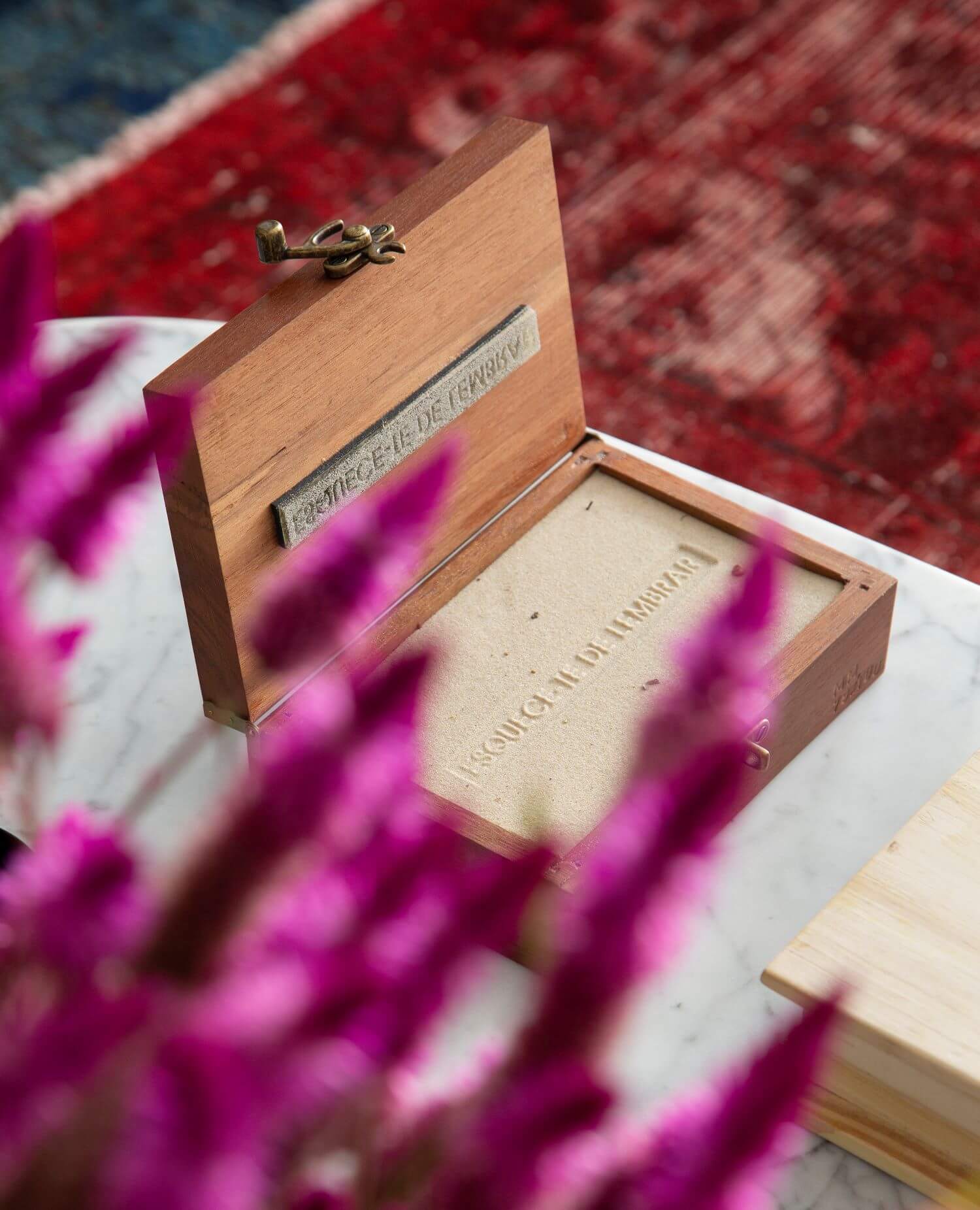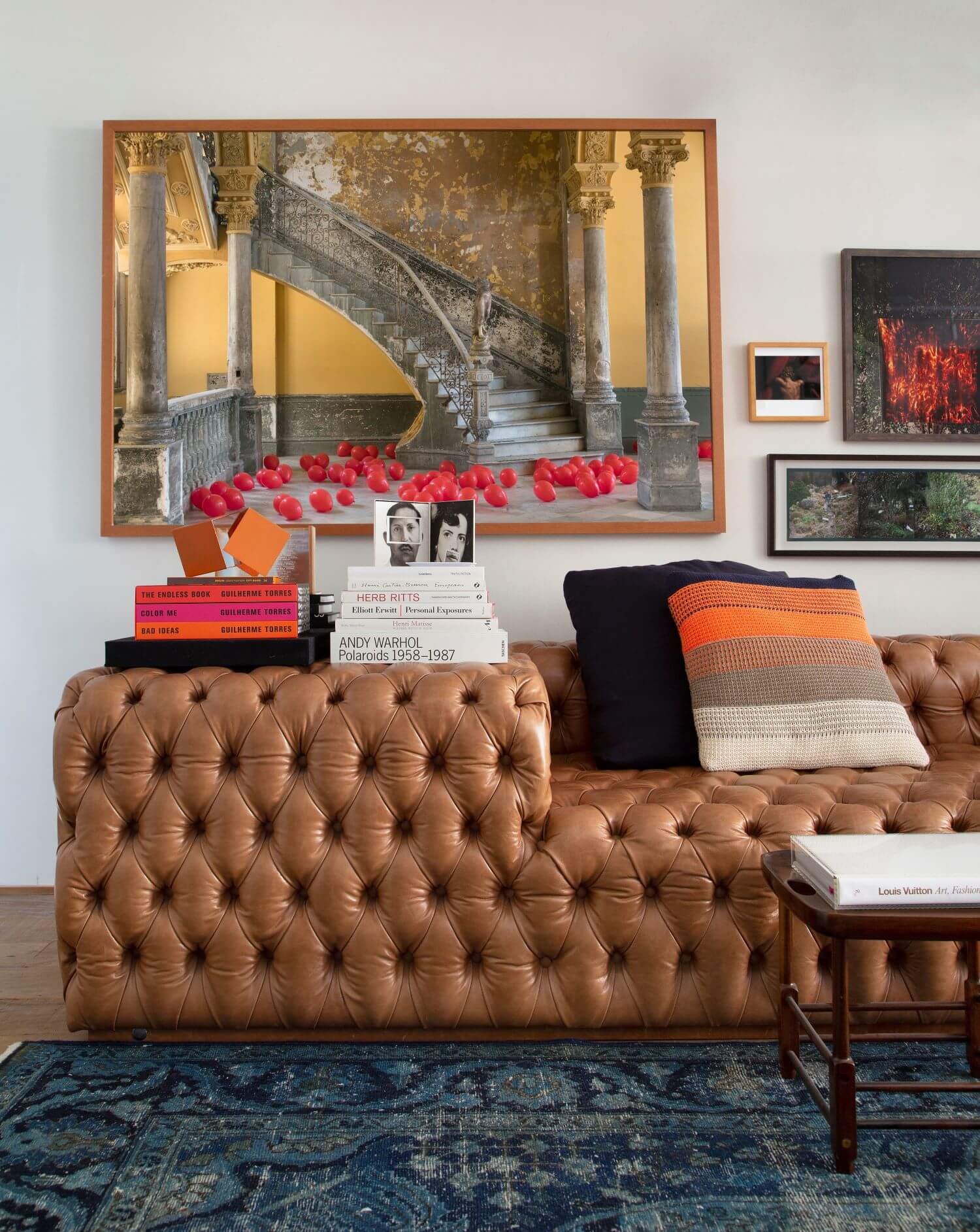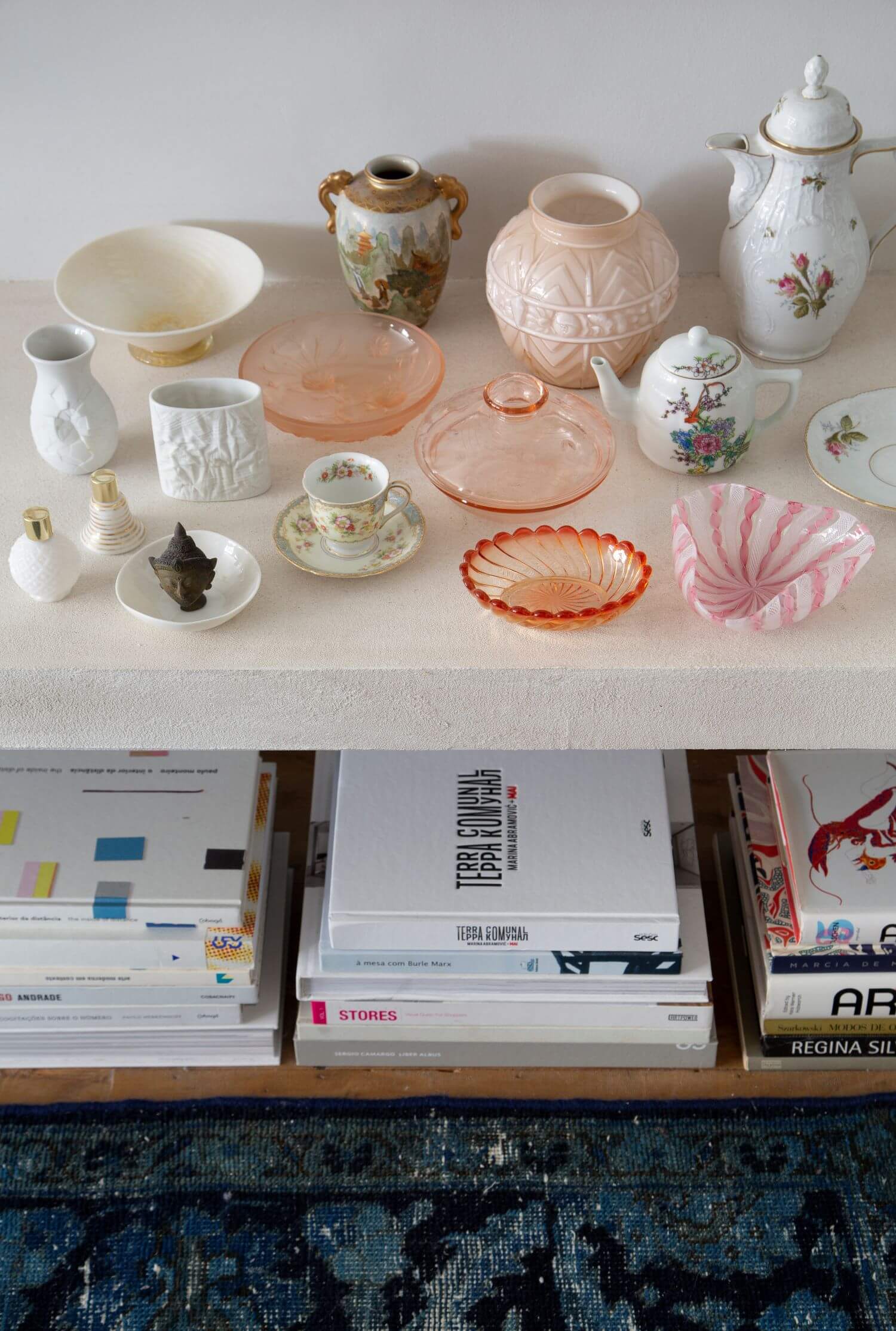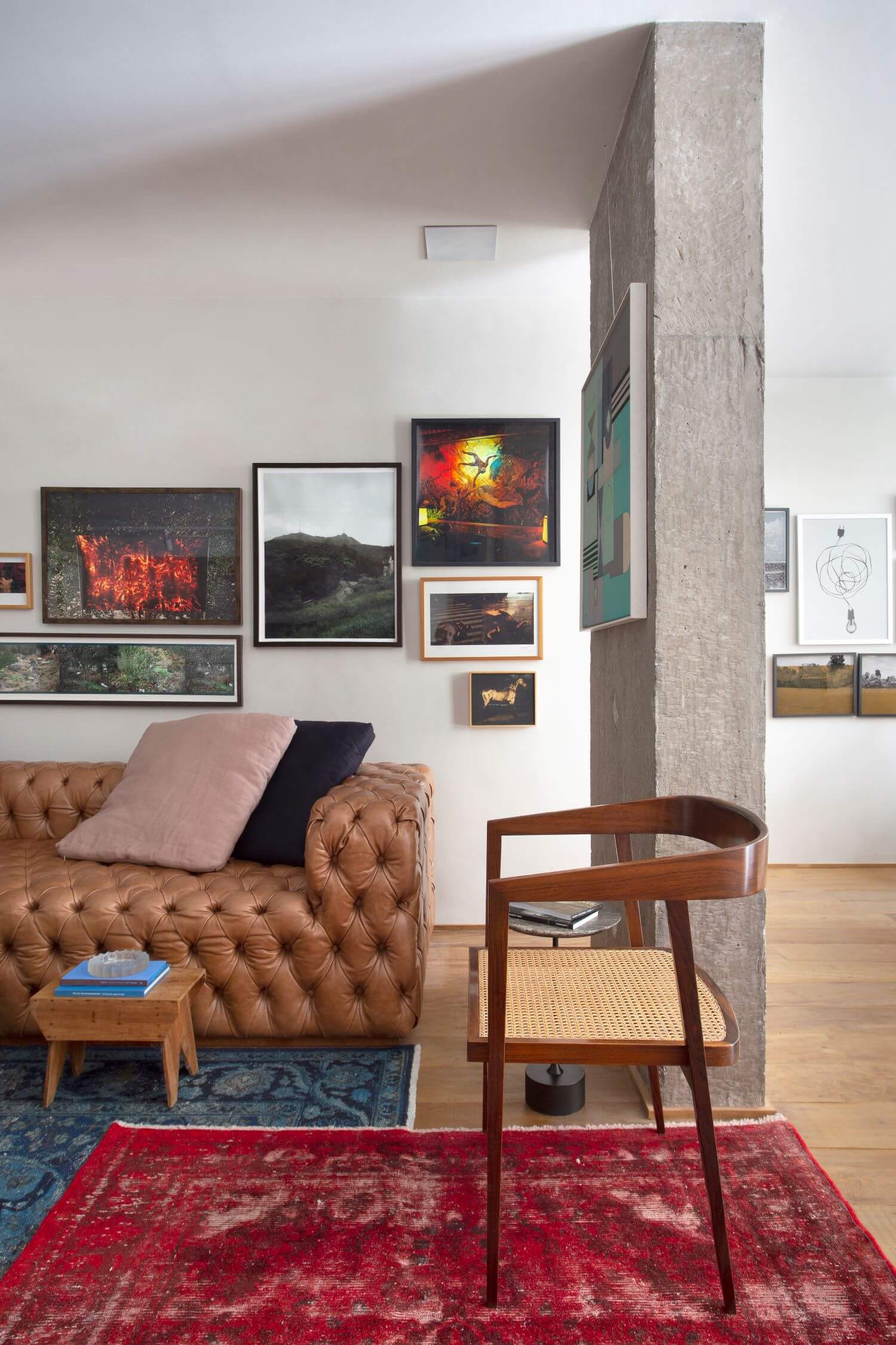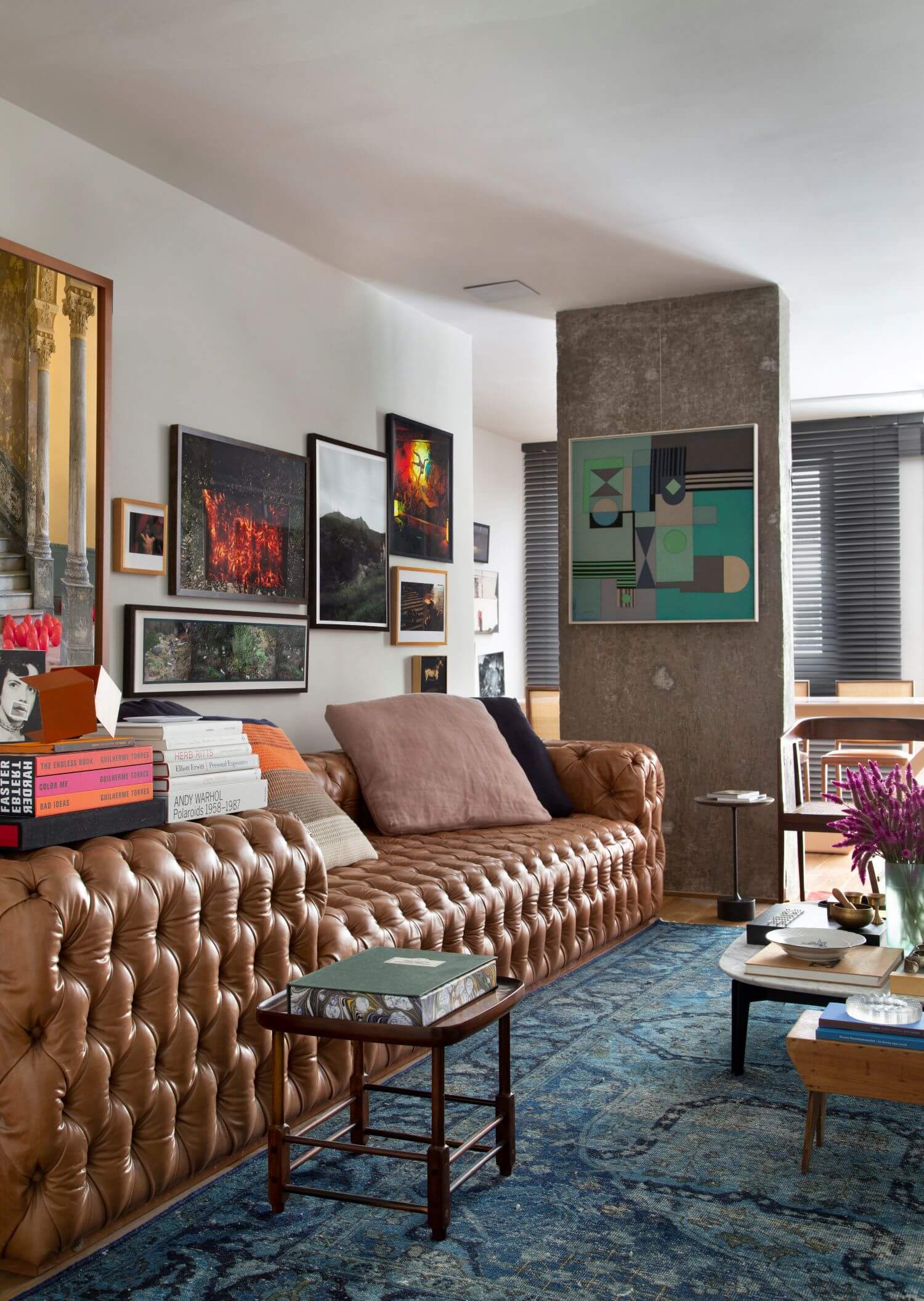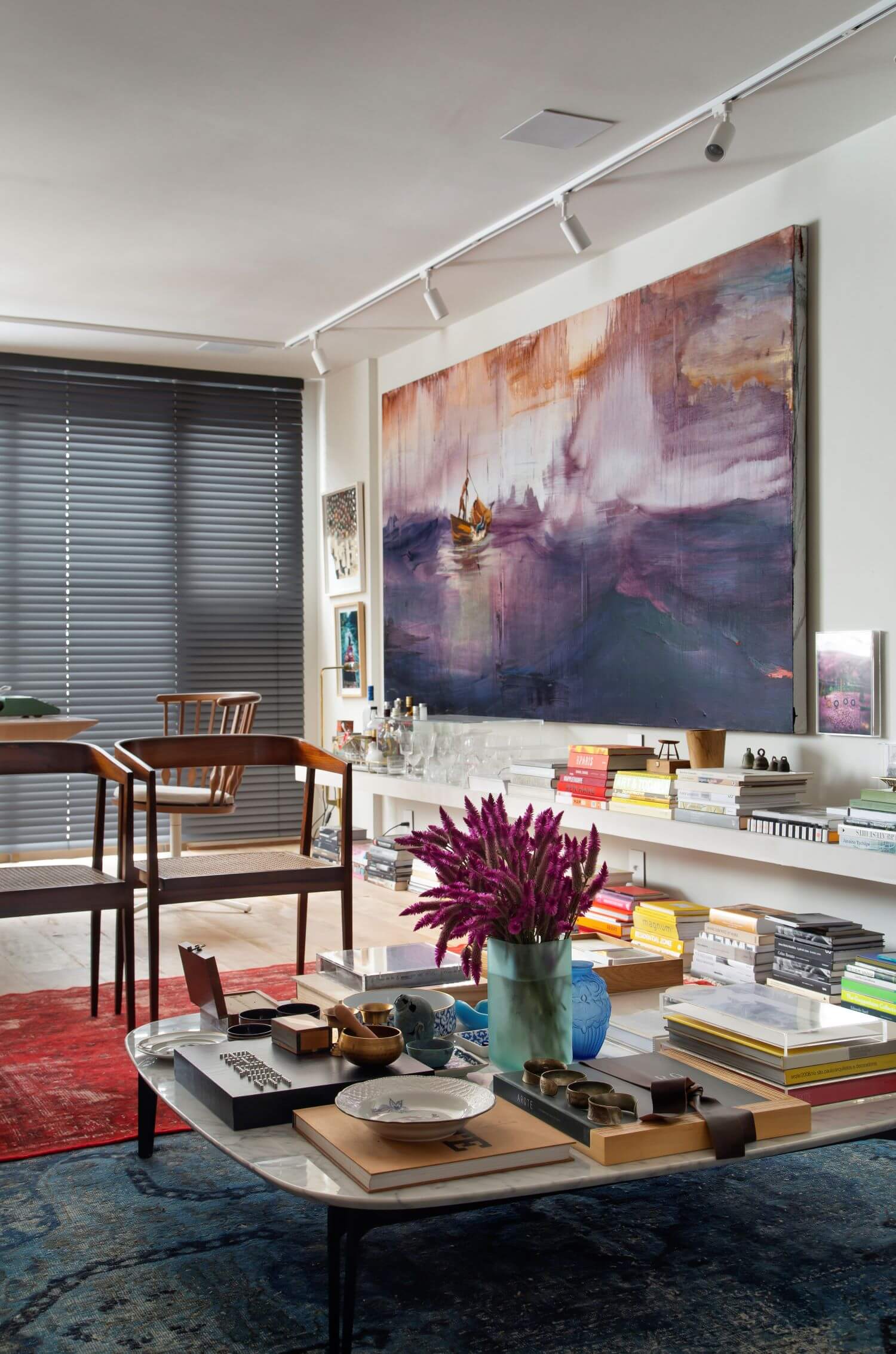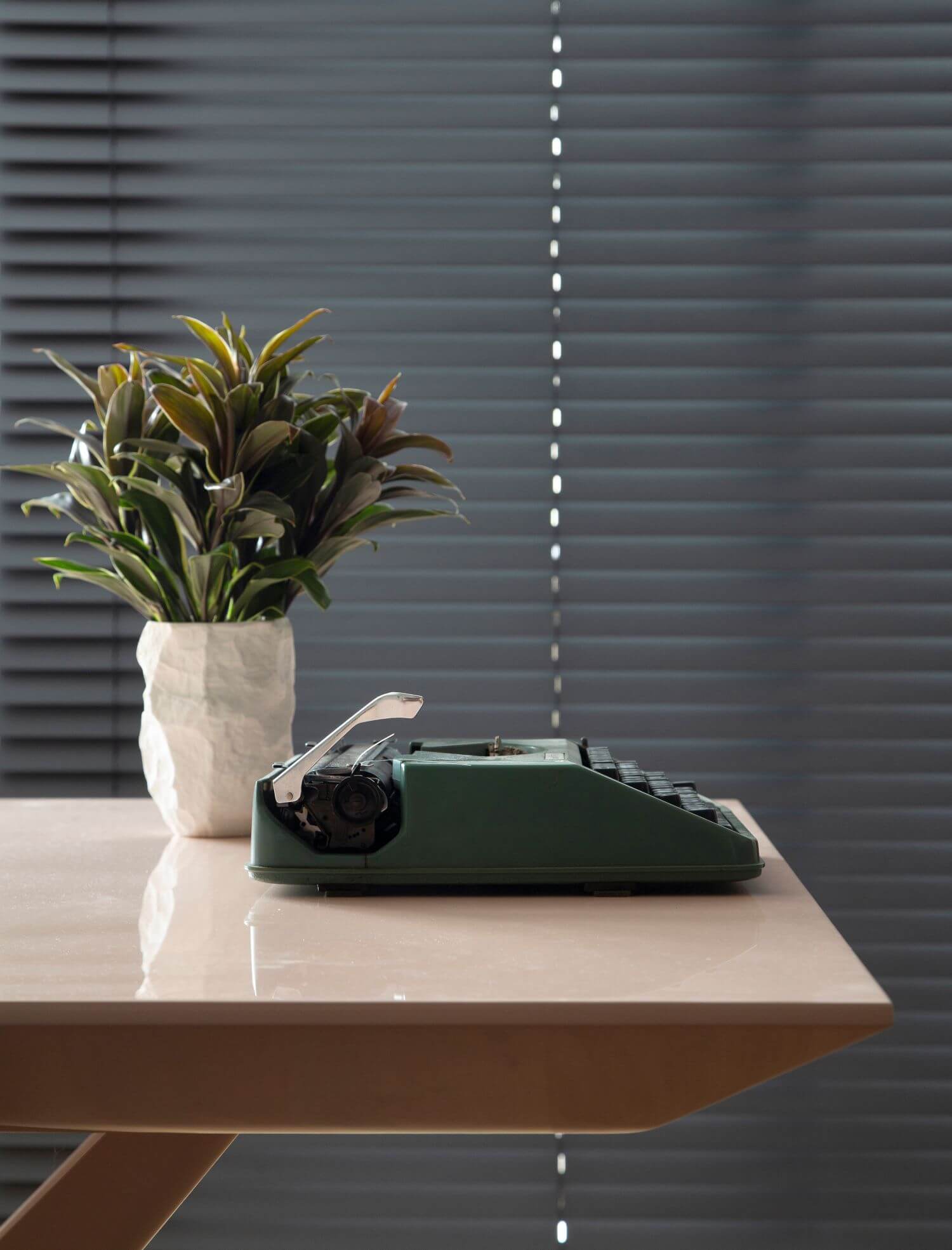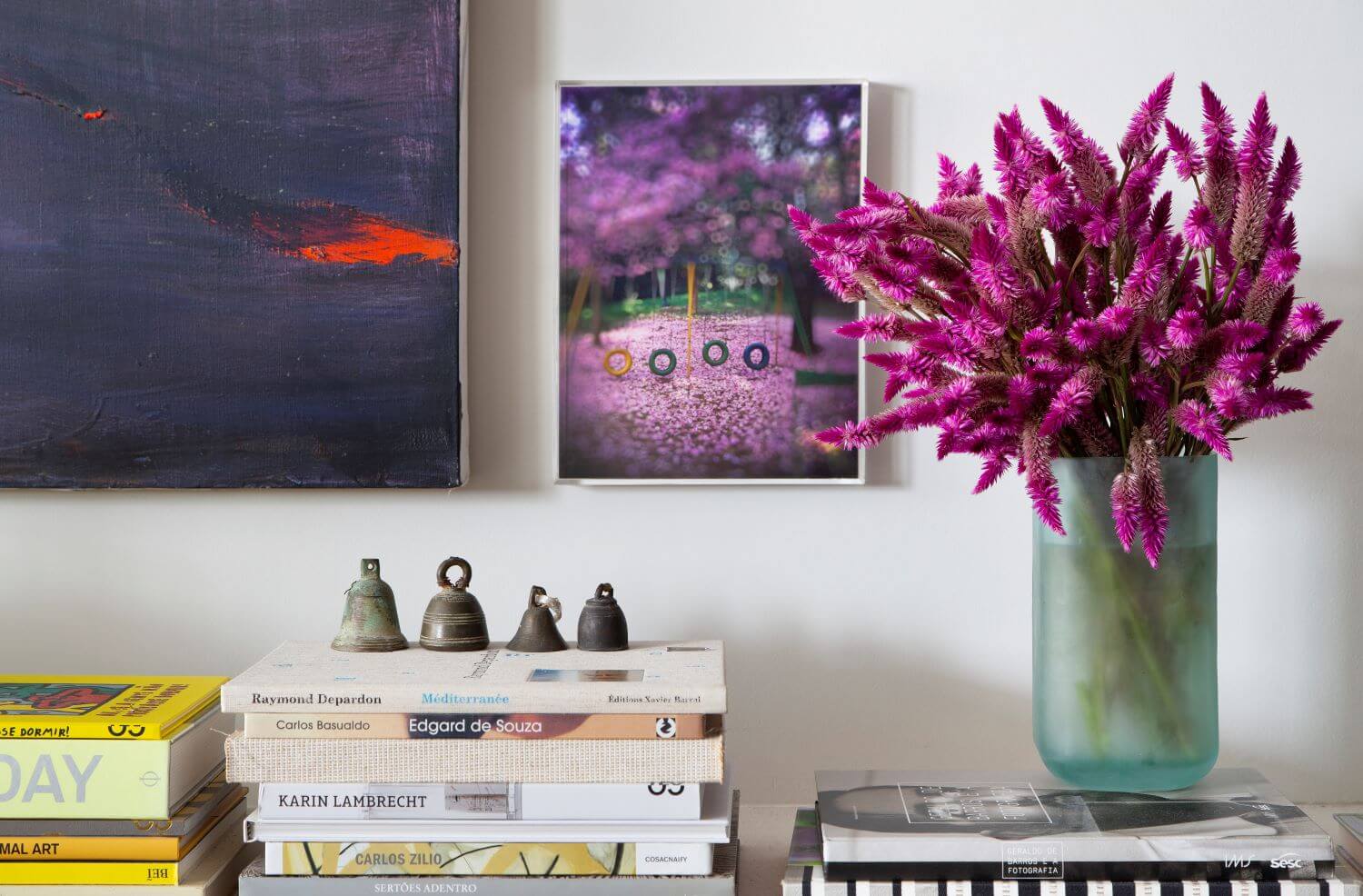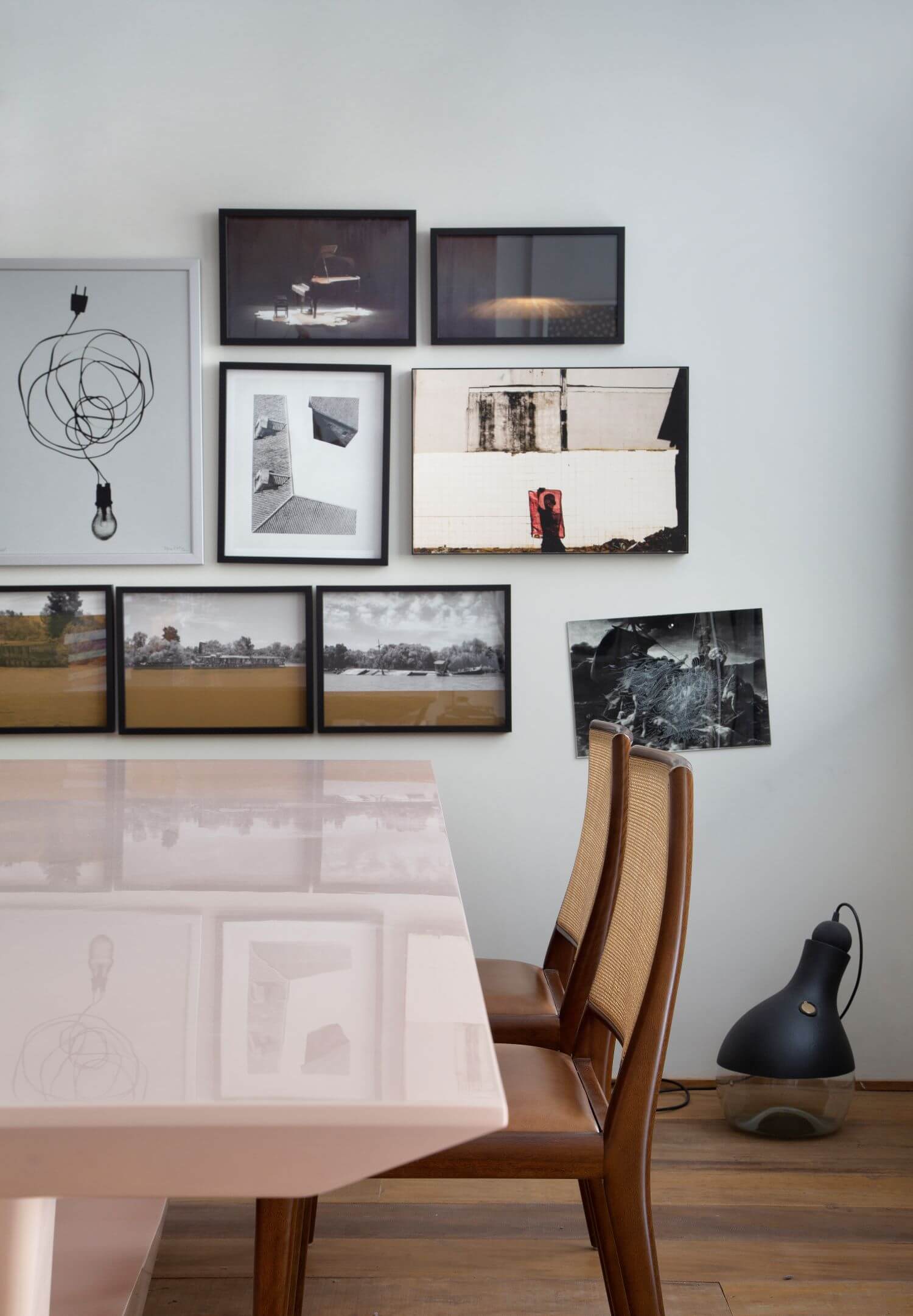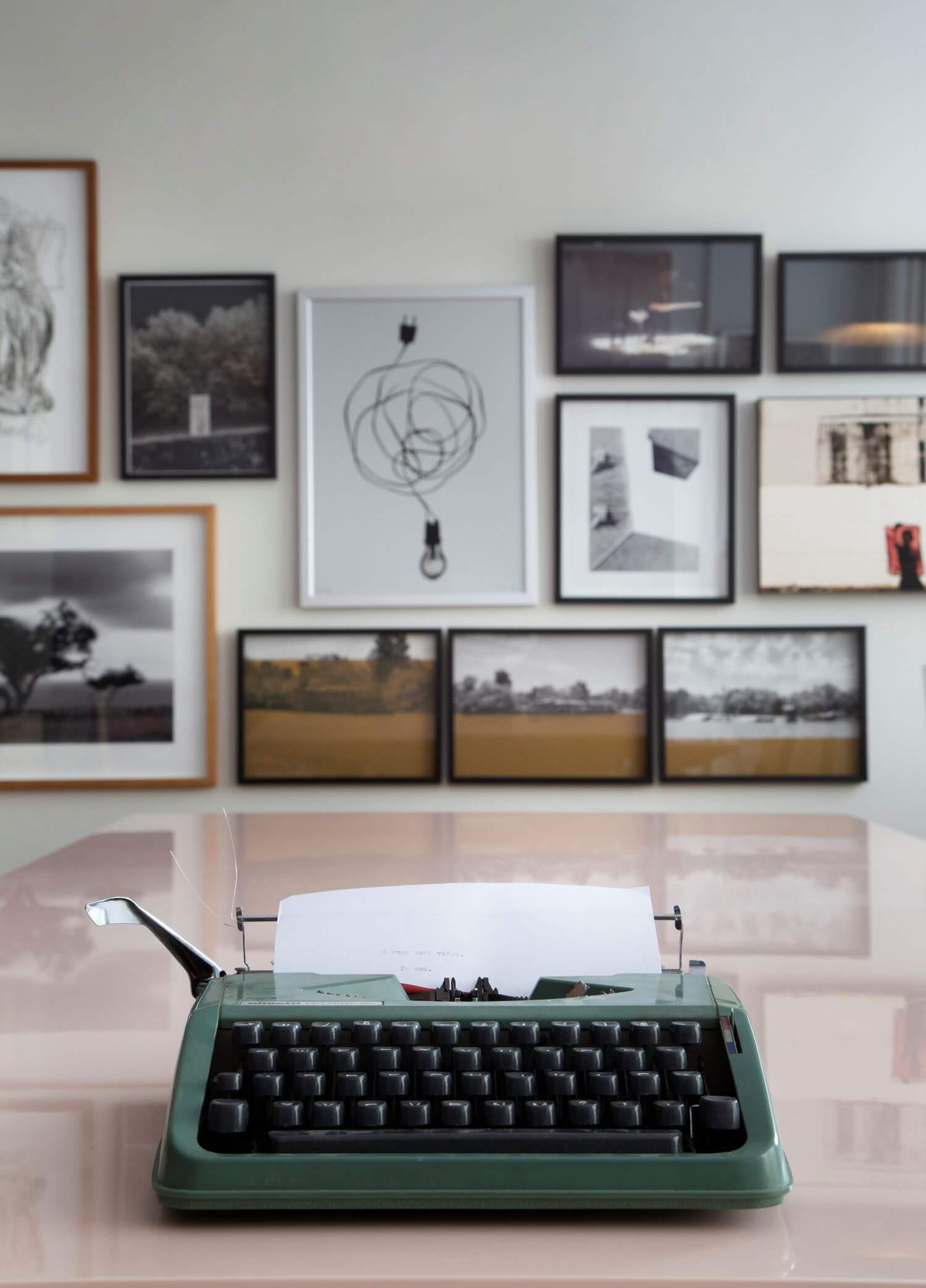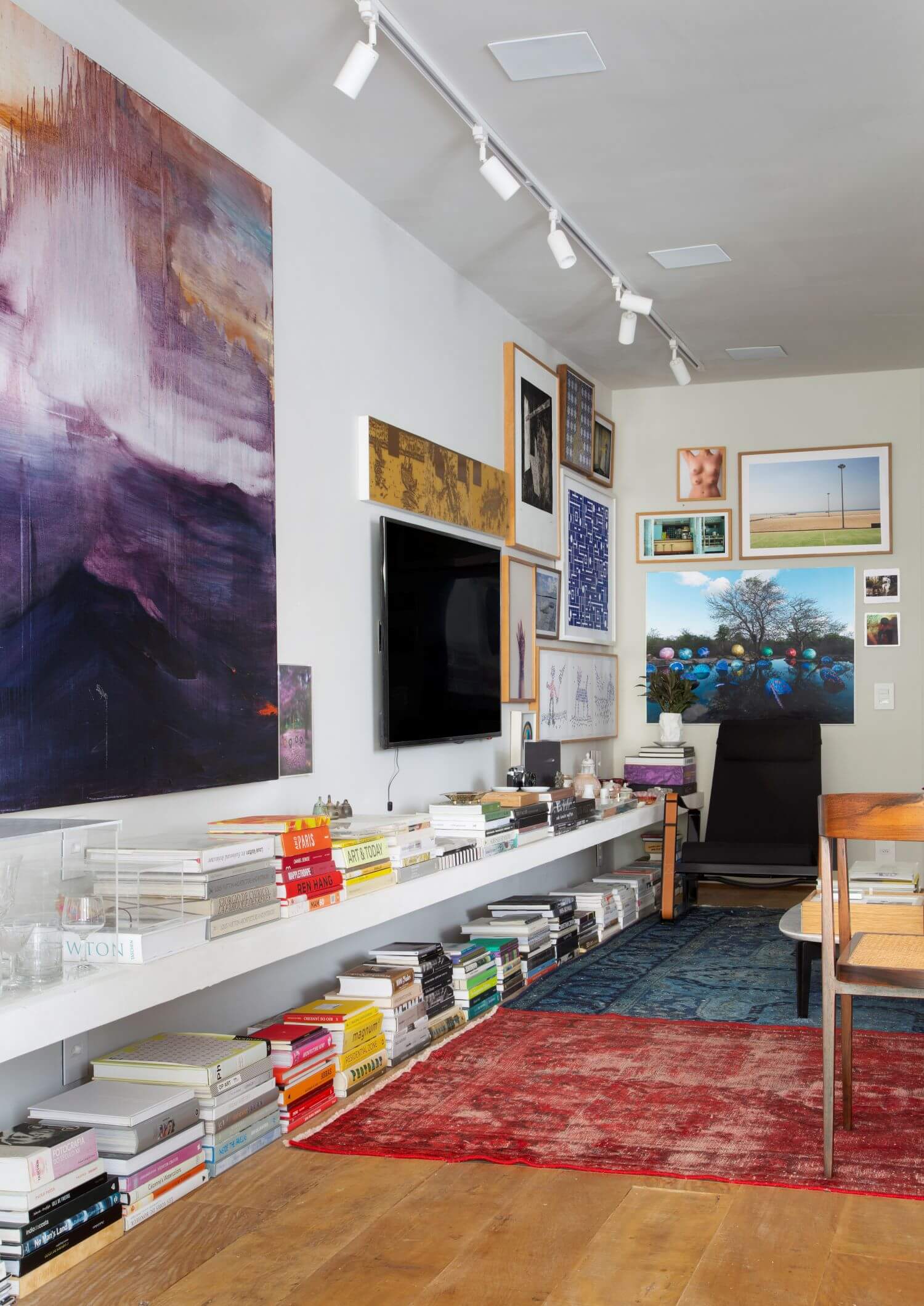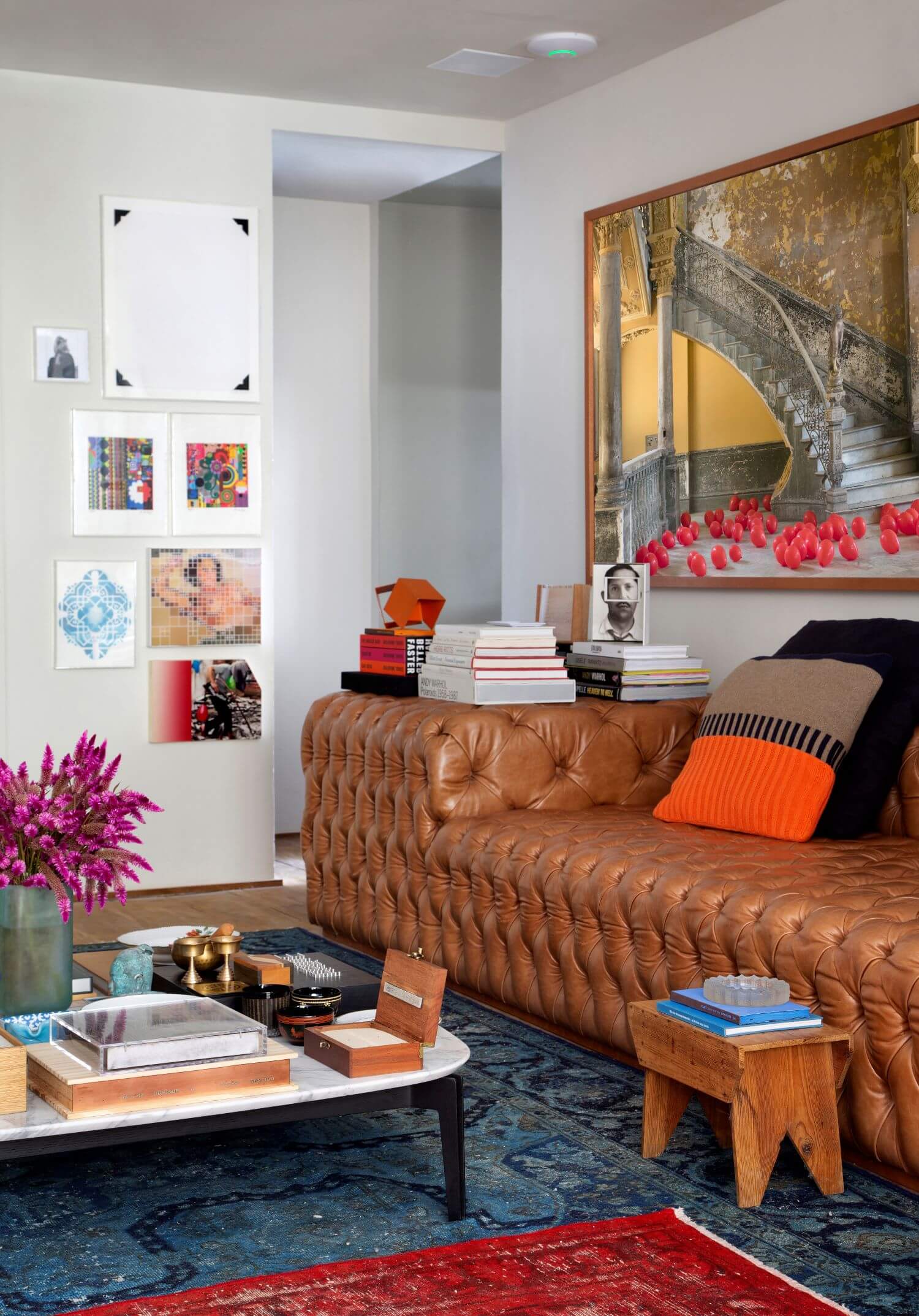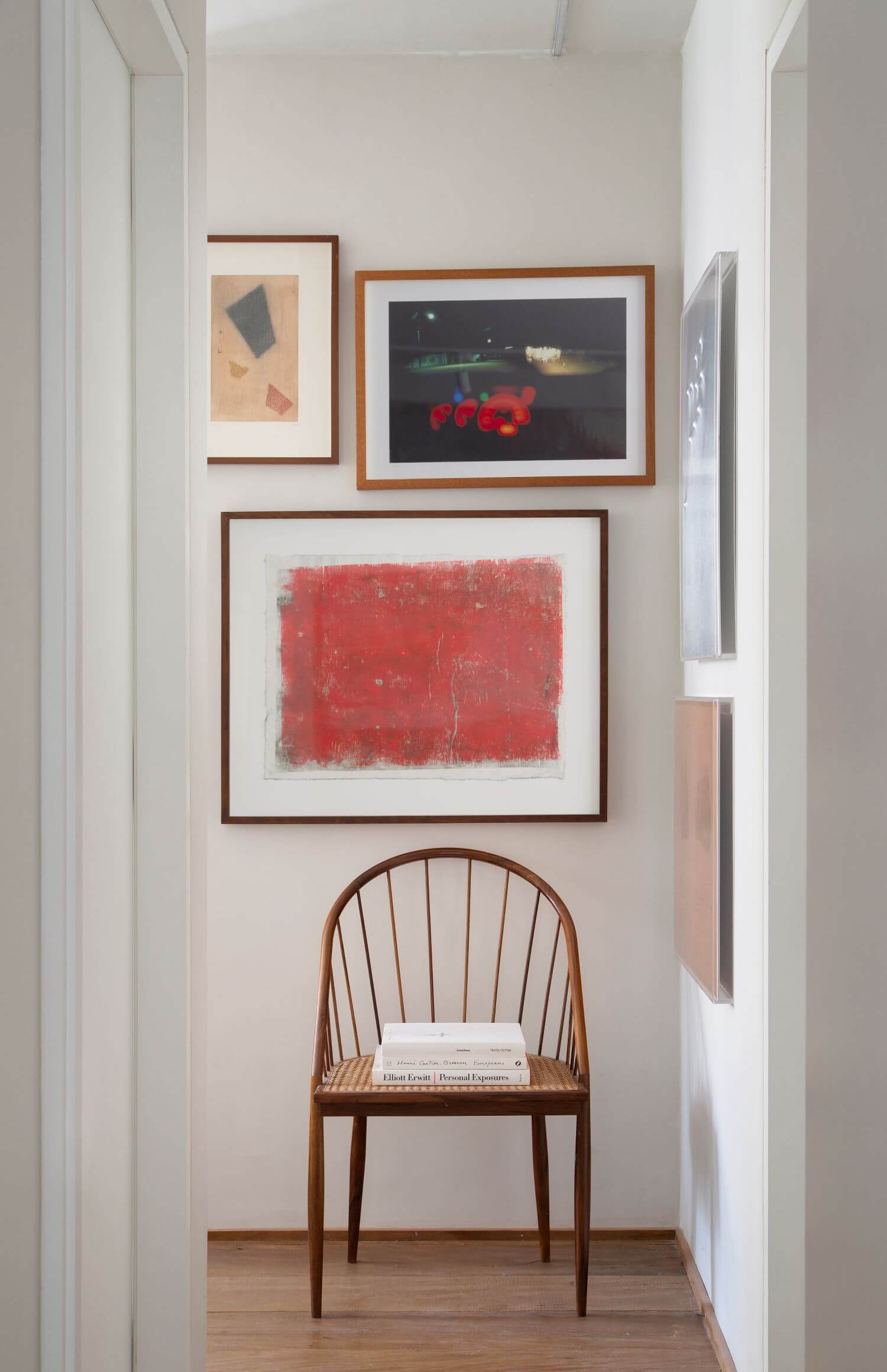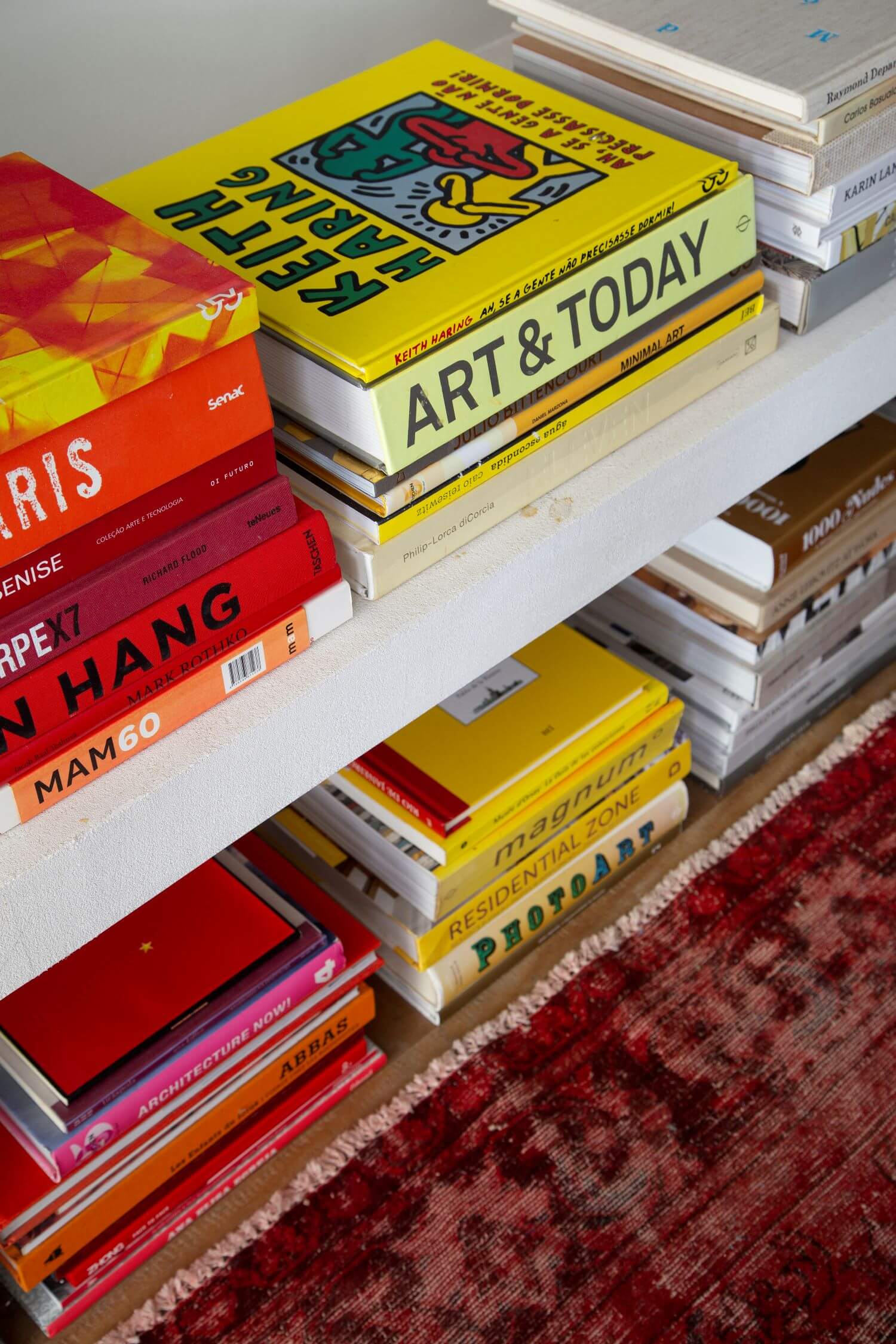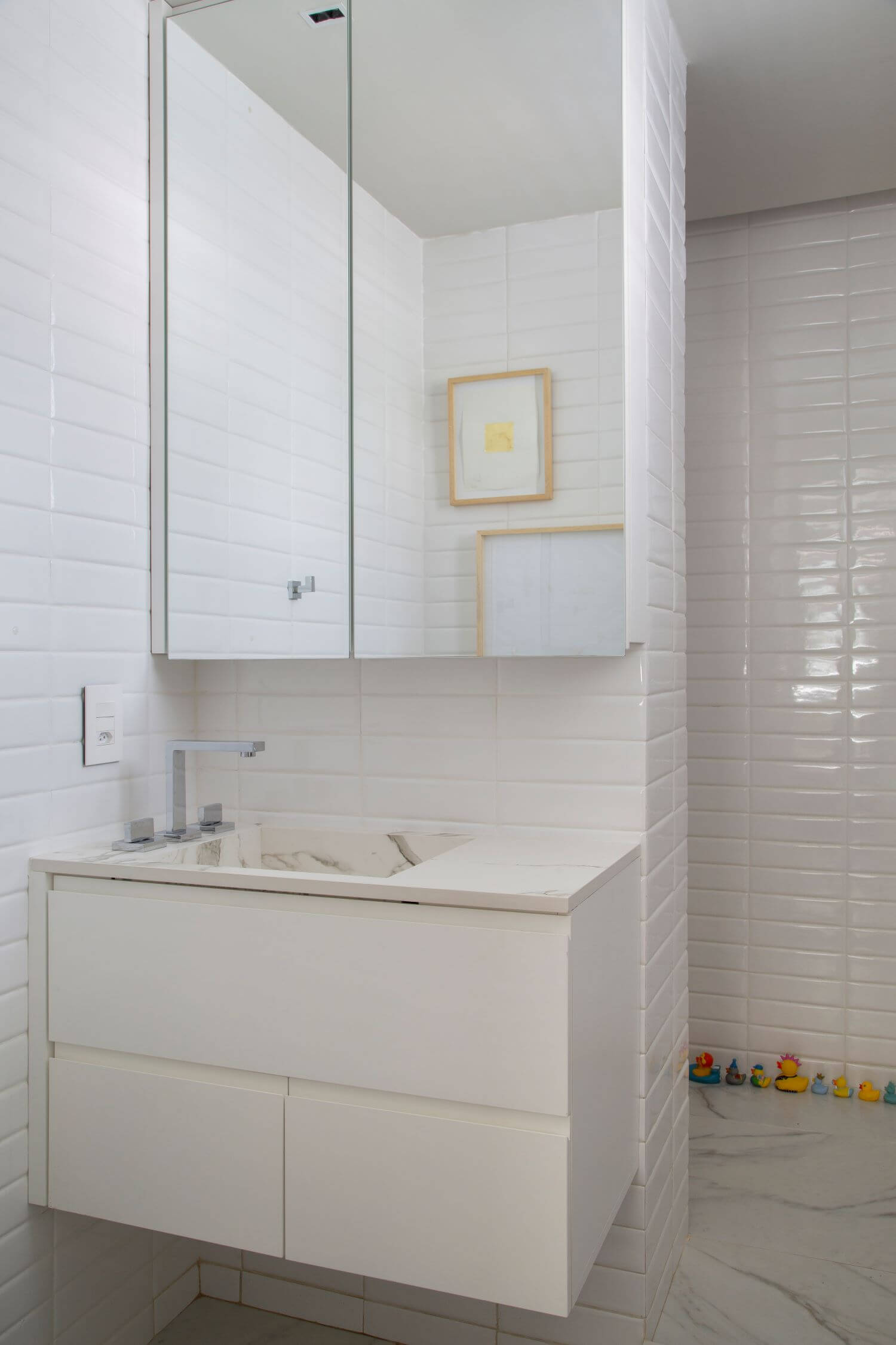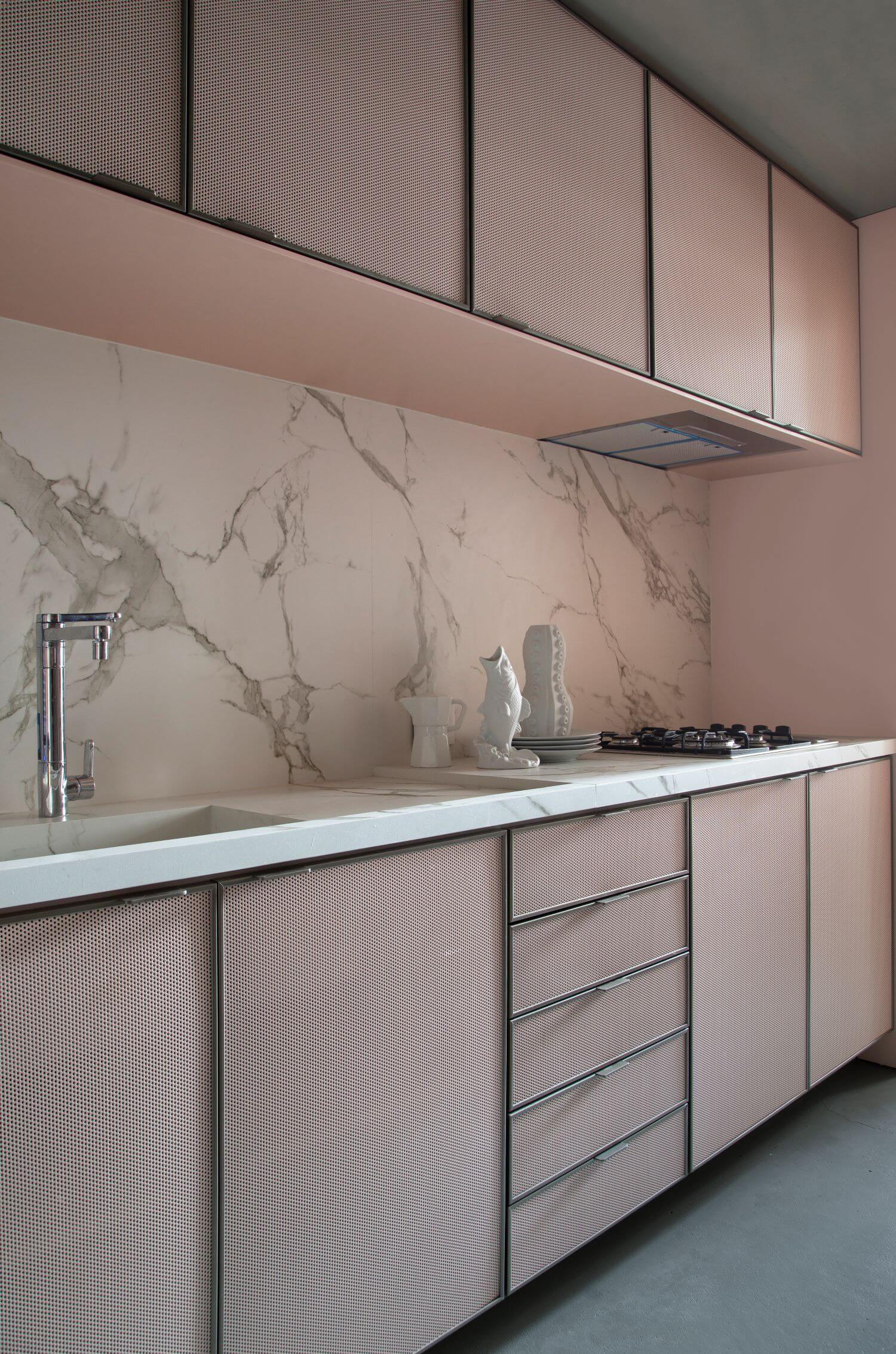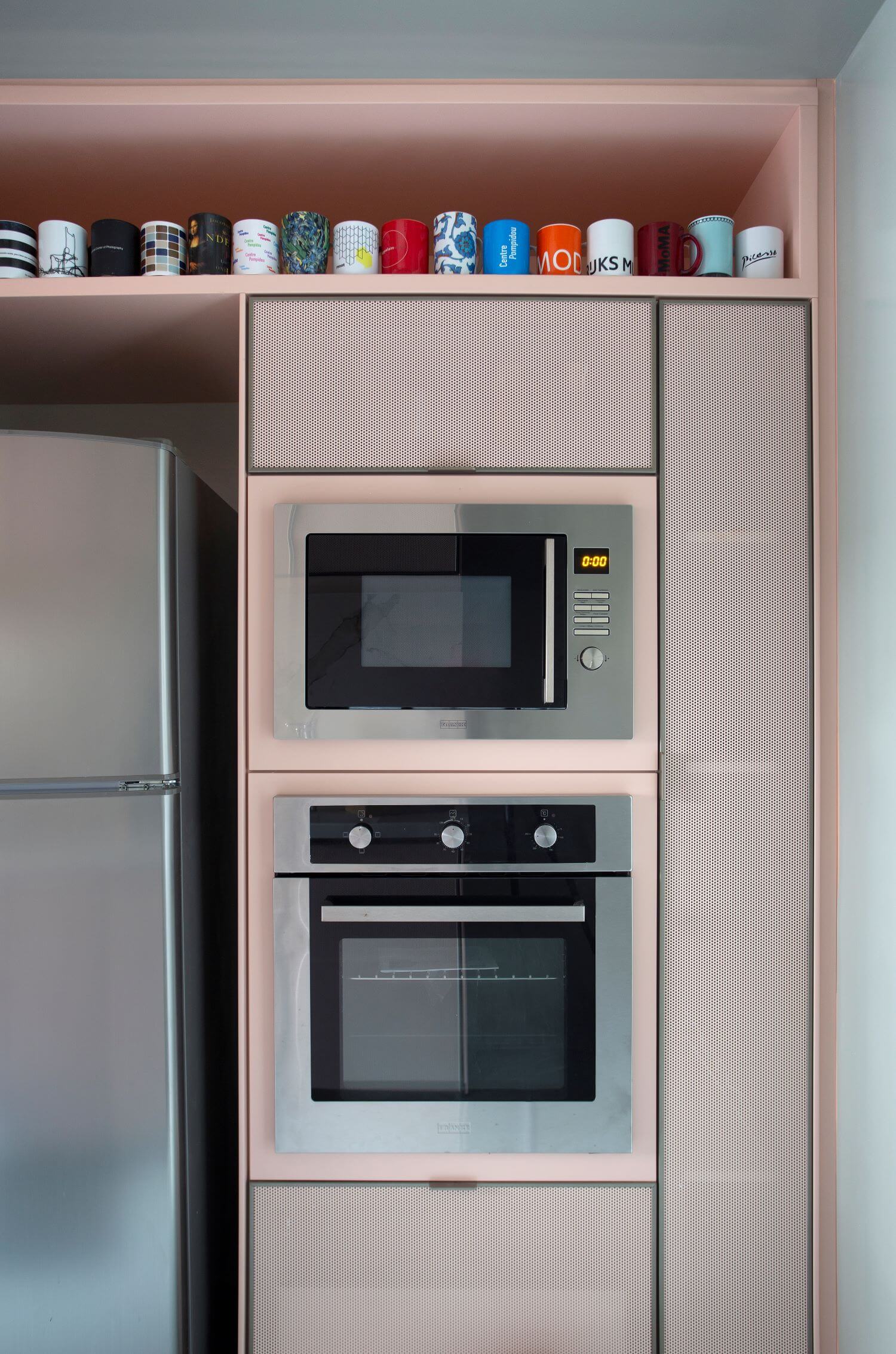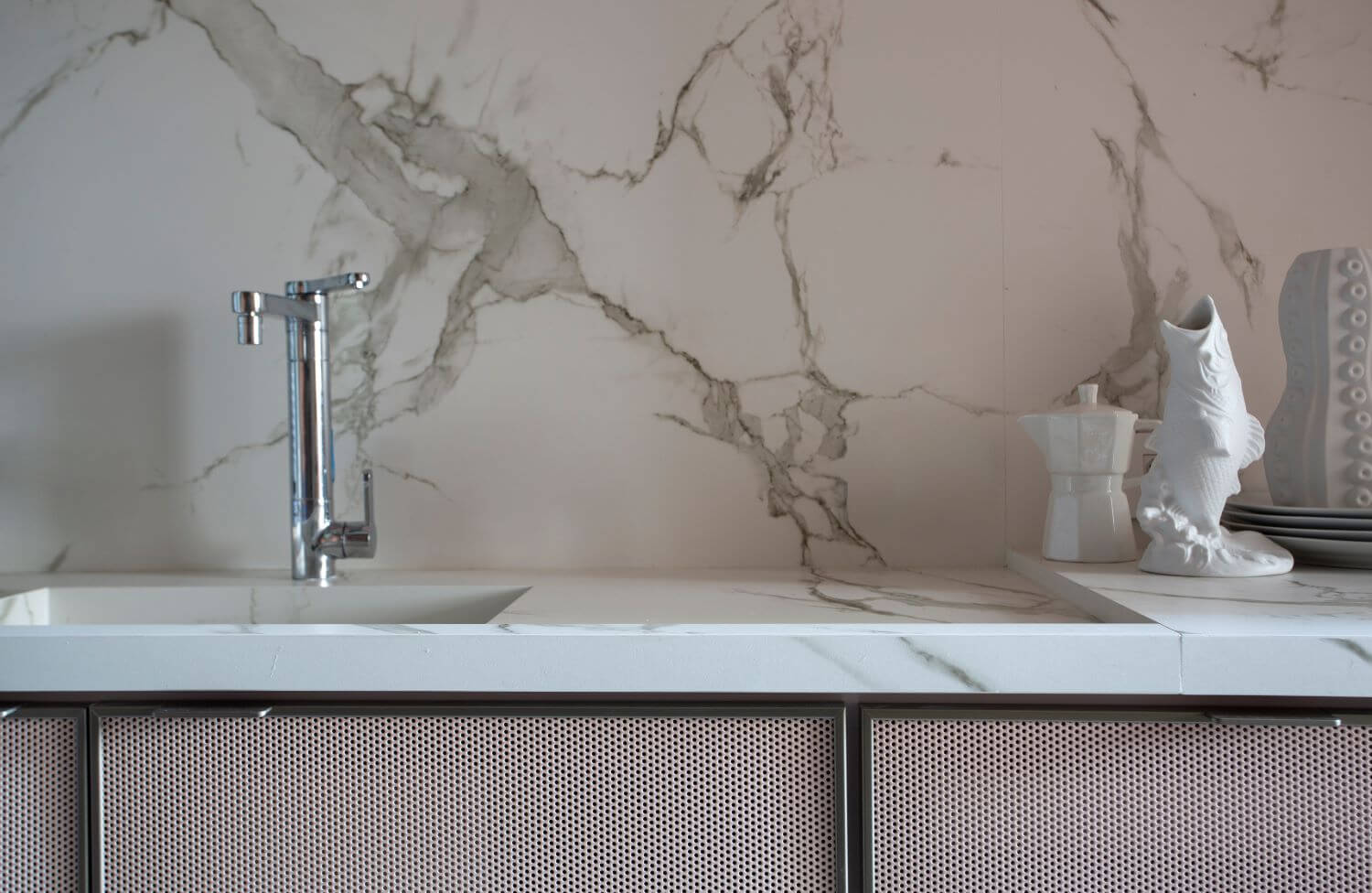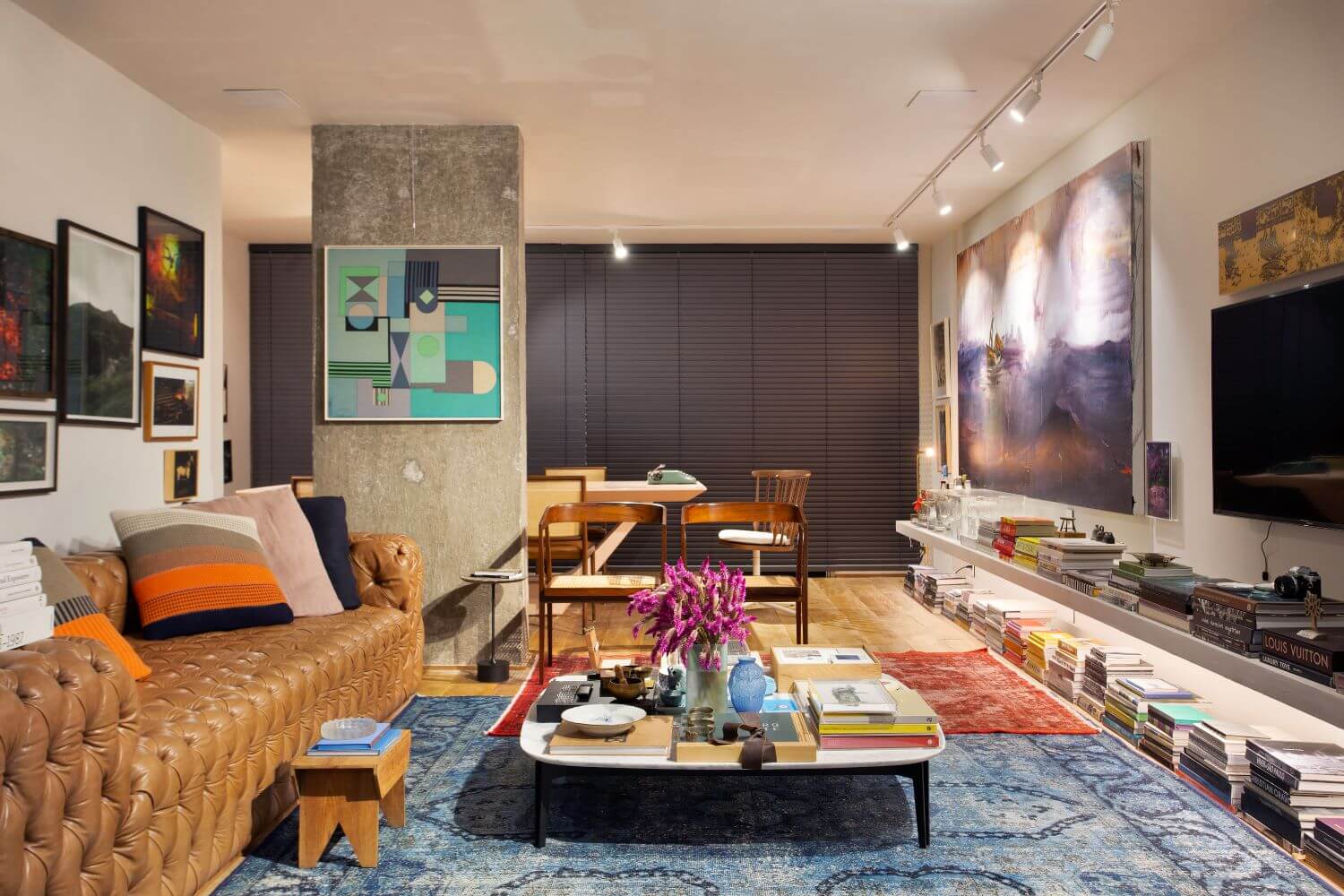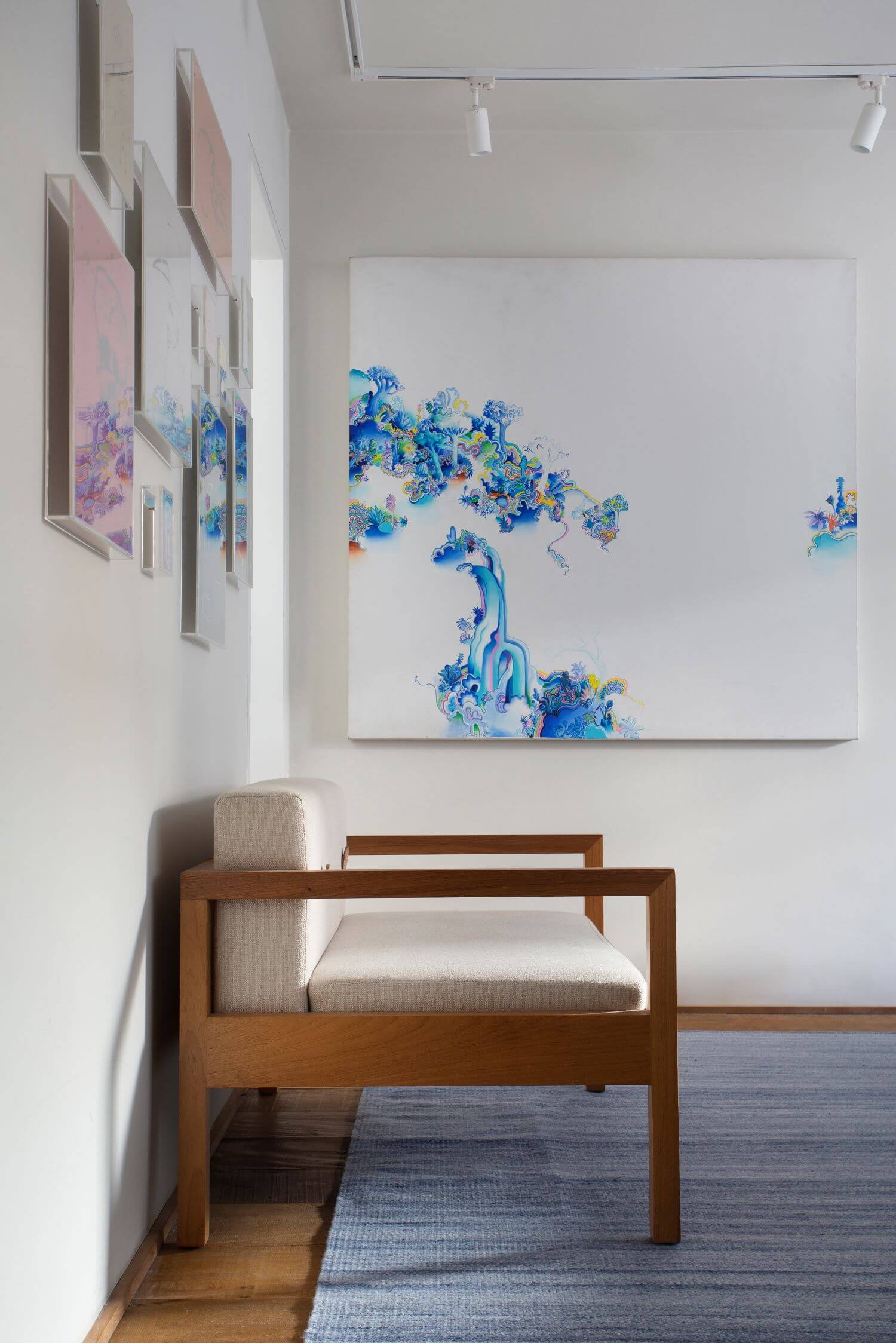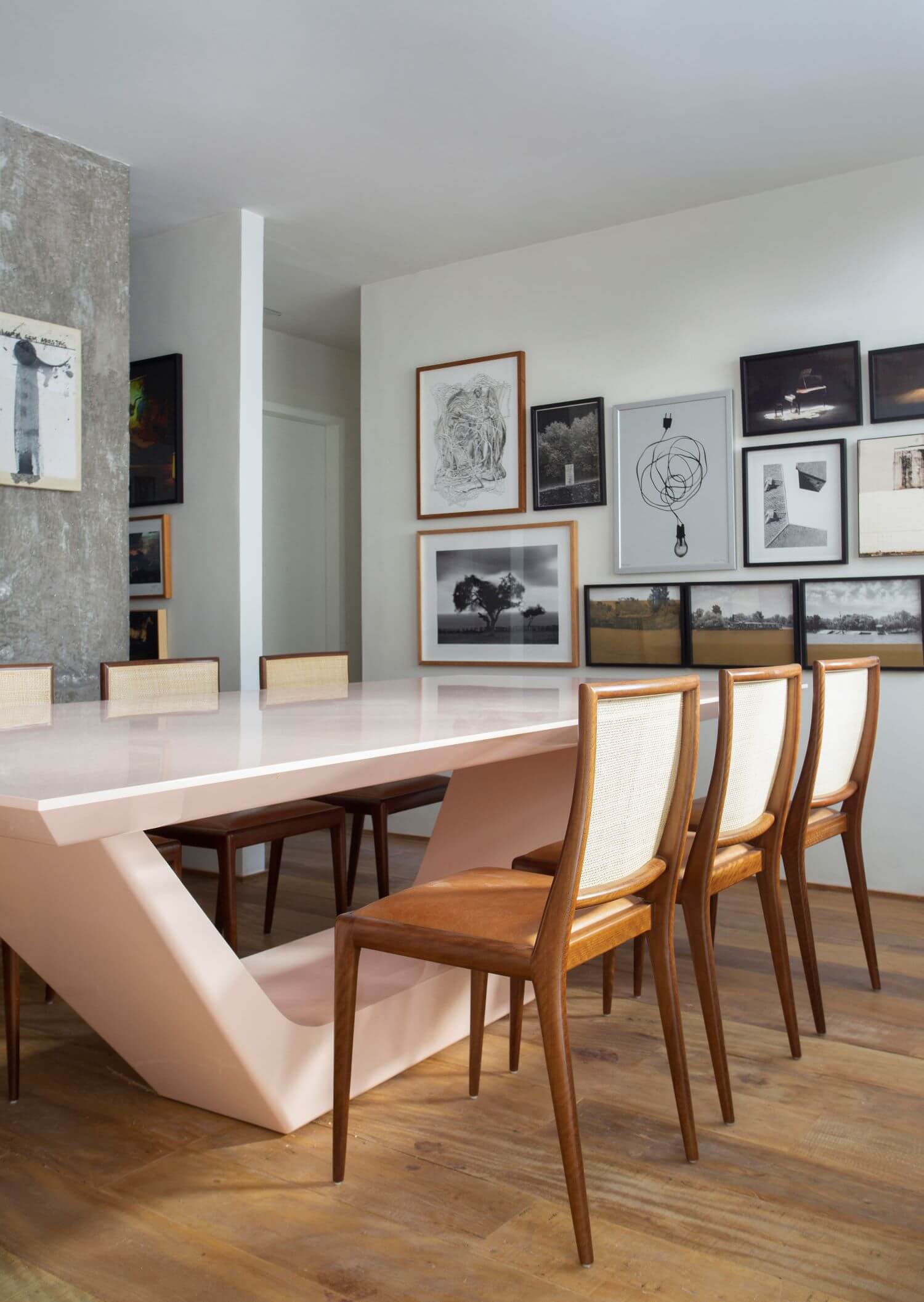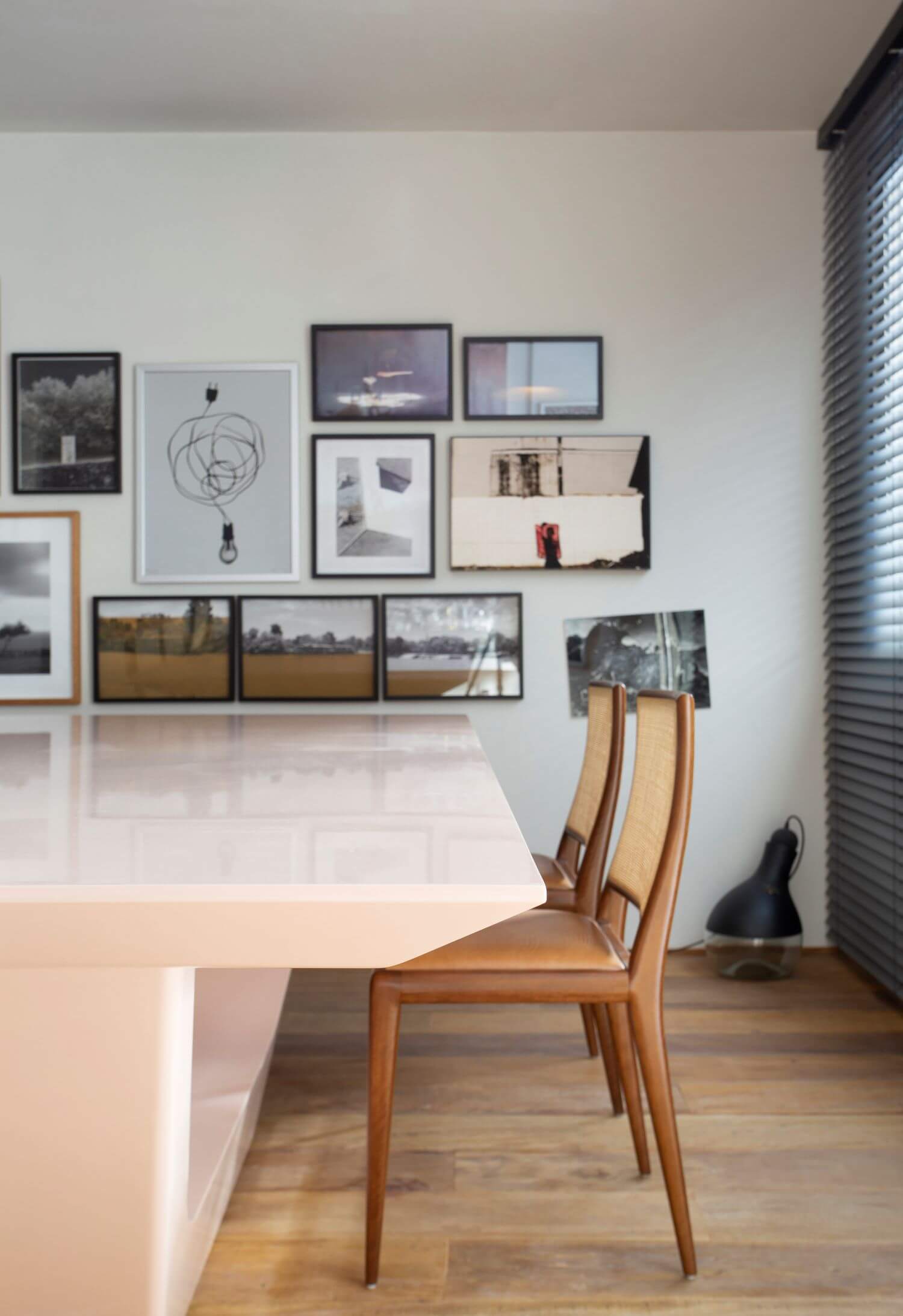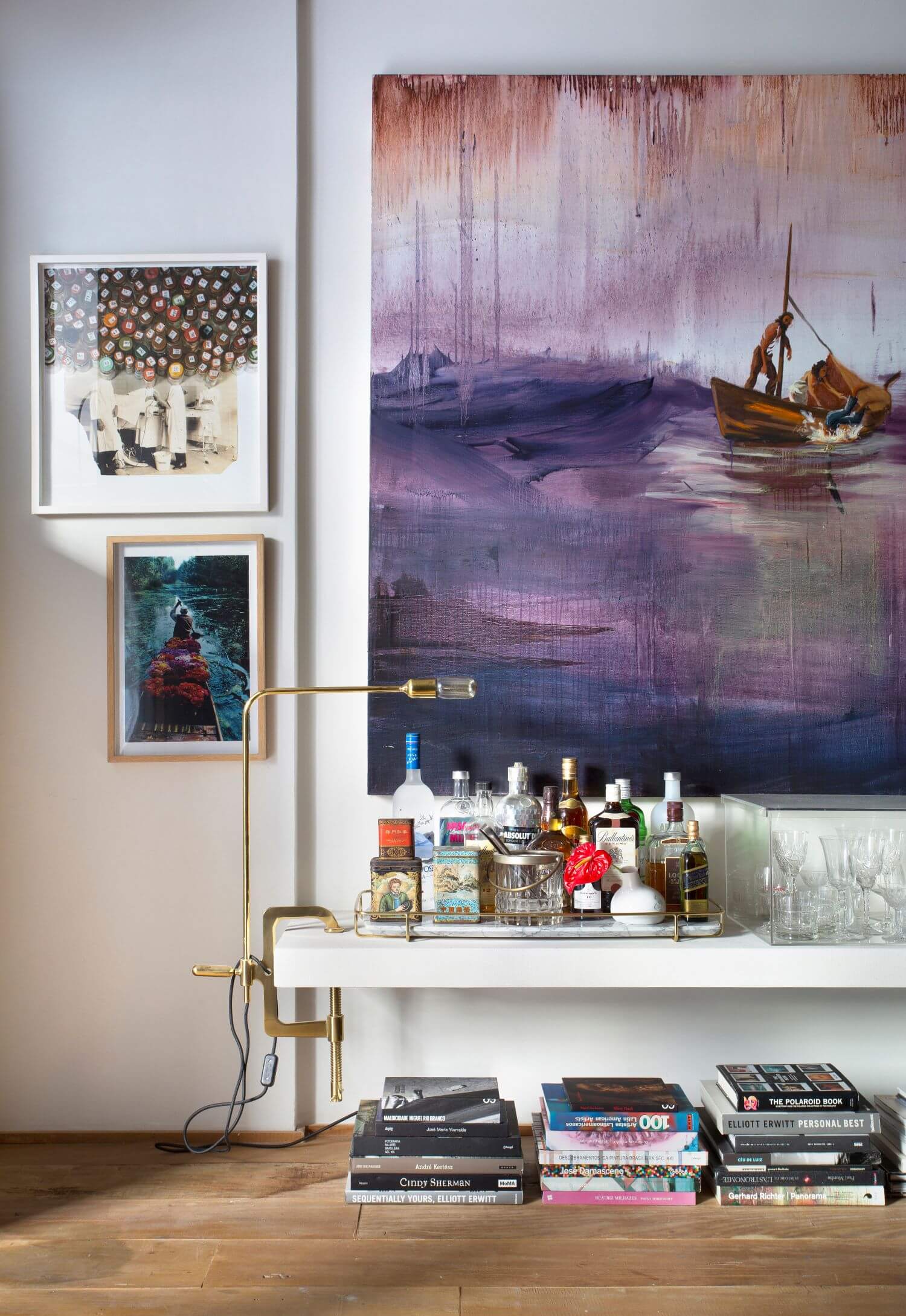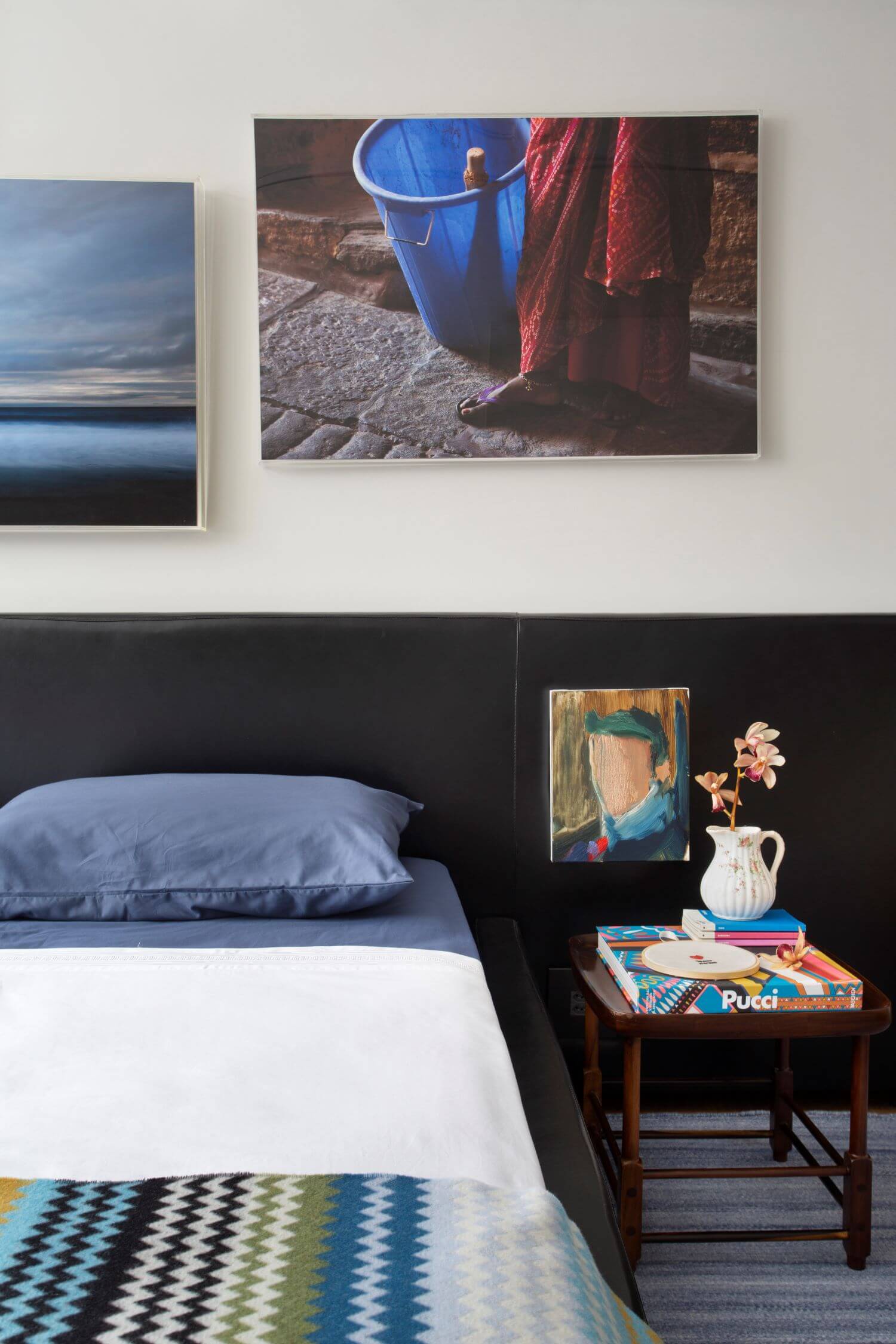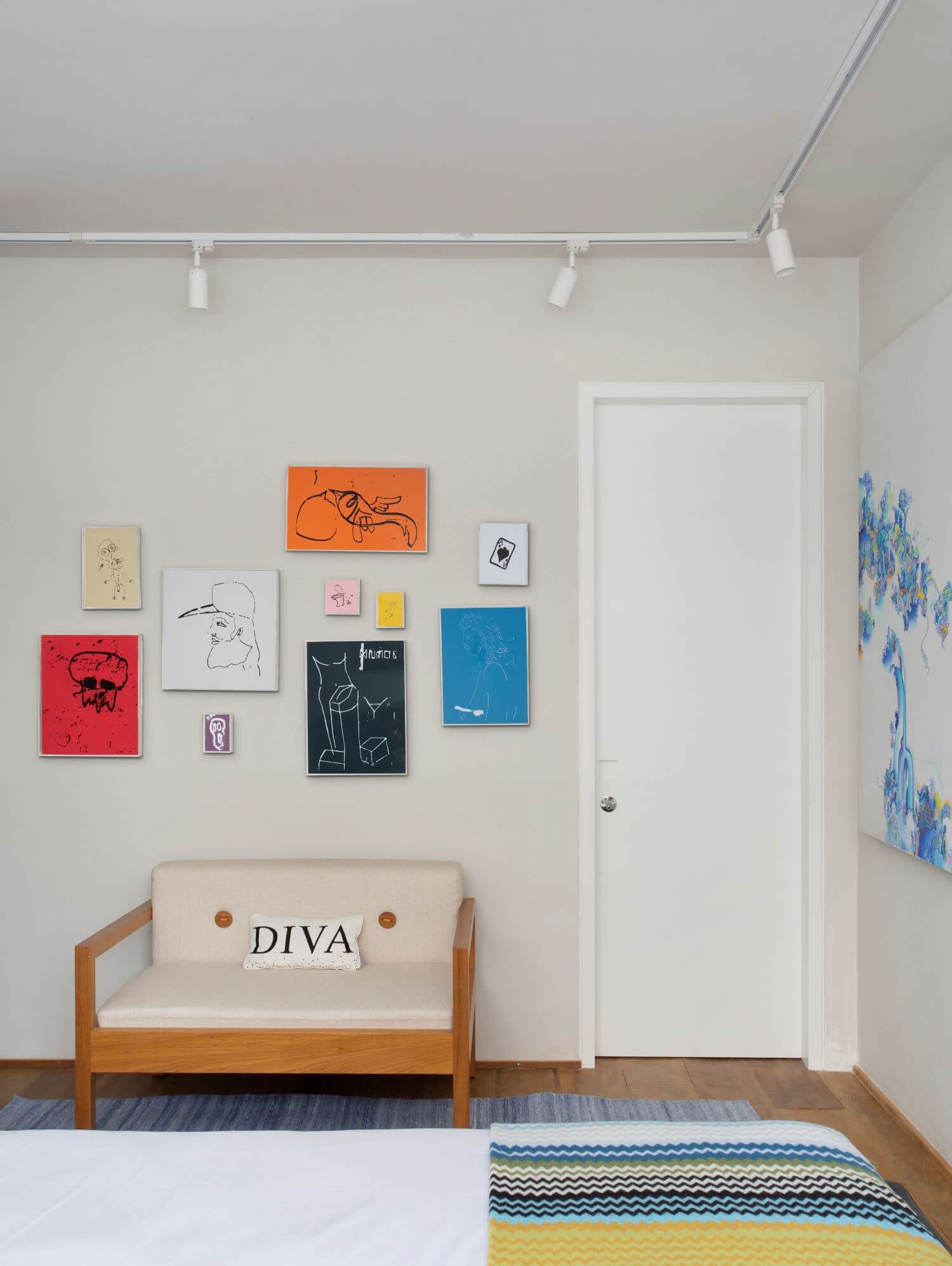 ---