Nan Arquitectos: An apartment for a single person and their two children. Our client acquires an old house in the center of Pontevedra and, aware of its potential, seeks a comprehensive reform of it. The promoter has a special sensitivity, since he is a person linked to the world of art and with a great fondness for literature. Design and architecture are therefore matters in which he develops safely.
For your home, the premises to follow is that it be a unique and sober space, as well as timeless so that the reform is as durable as possible over time and ages well. Spatially, the plan is quite simple, looking for an entrance area where to integrate a living room/kitchen space and then through a small corridor, reach the night area where the bedrooms, laundry and bathrooms are located.
After the distribution on the floor, it is decided to design and integrate the furniture almost completely, thus furniture is generated in the living room, the kitchen is designed, and the rooms are actions where no furniture is acquired, the space is simply designed accompanied by its custom furniture. The same occurs in the bathrooms, where a ceramic material makes all the walls the same, also eliminating the shower tray, thus achieving a very strong and consistent image.
Very few materials are used, ceramic black, oak wood, combined with white wall and ceiling facings, as well as the concrete structure that we can see, thus contributing uniqueness and simplicity to the entire project.
Within this common thread of a clean and designed space, total coherence is sought, for this reason high doors up to the ceiling are introduced in order to generate complete plans and not have lost pieces such as doors at half height.
Lighting is treated with great care. We rely on these structural elements that we consider interesting for lighting, such as concrete beams, thus generating indirect light. We also illuminate curtain rods to bathe these textile elements in light and we introduce this indirect lighting in all the furniture elements.
For more general lighting we use projectors and light points camouflaged with the plaster ceiling. These are strategically placed in order to illuminate the numerous paintings that our client has.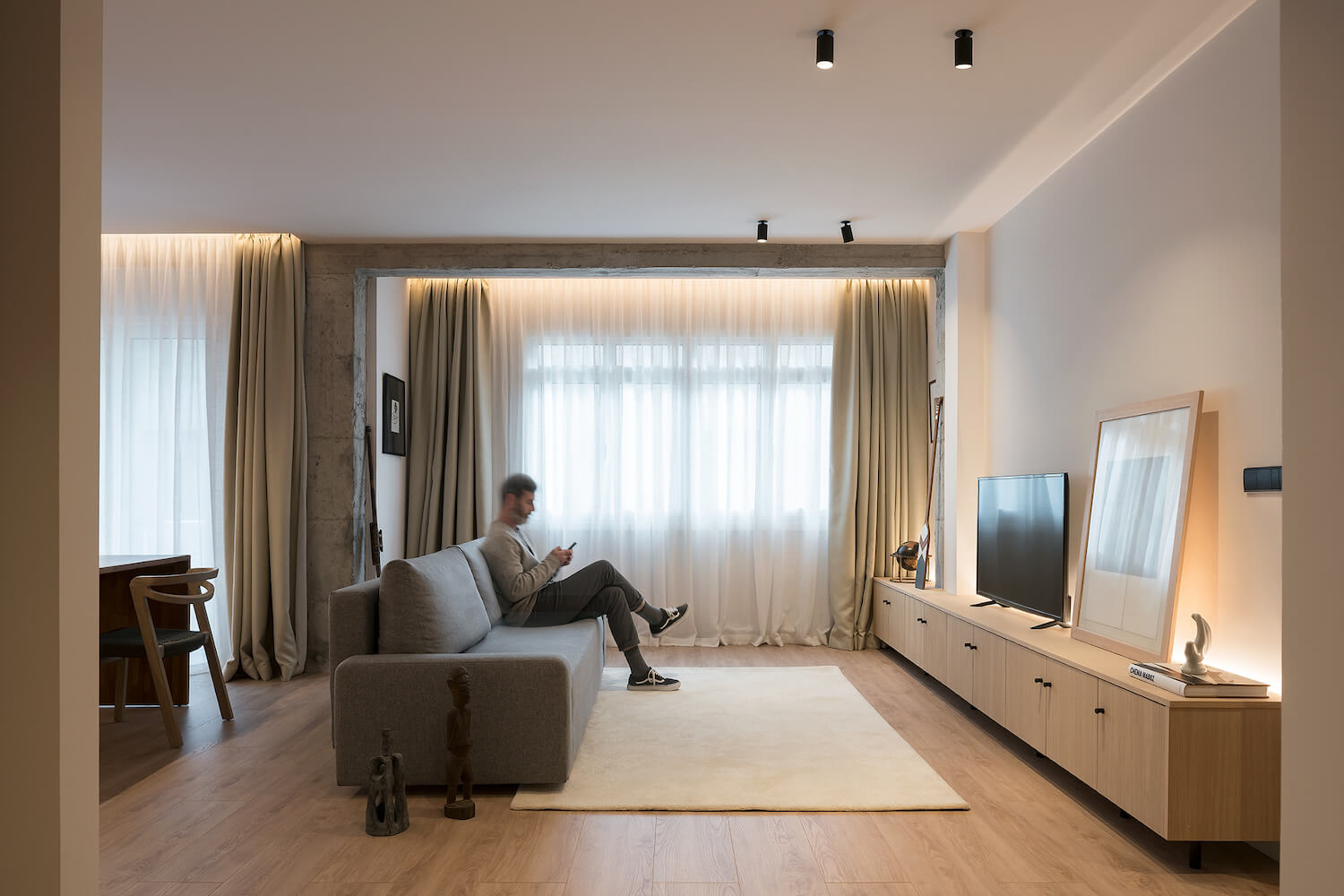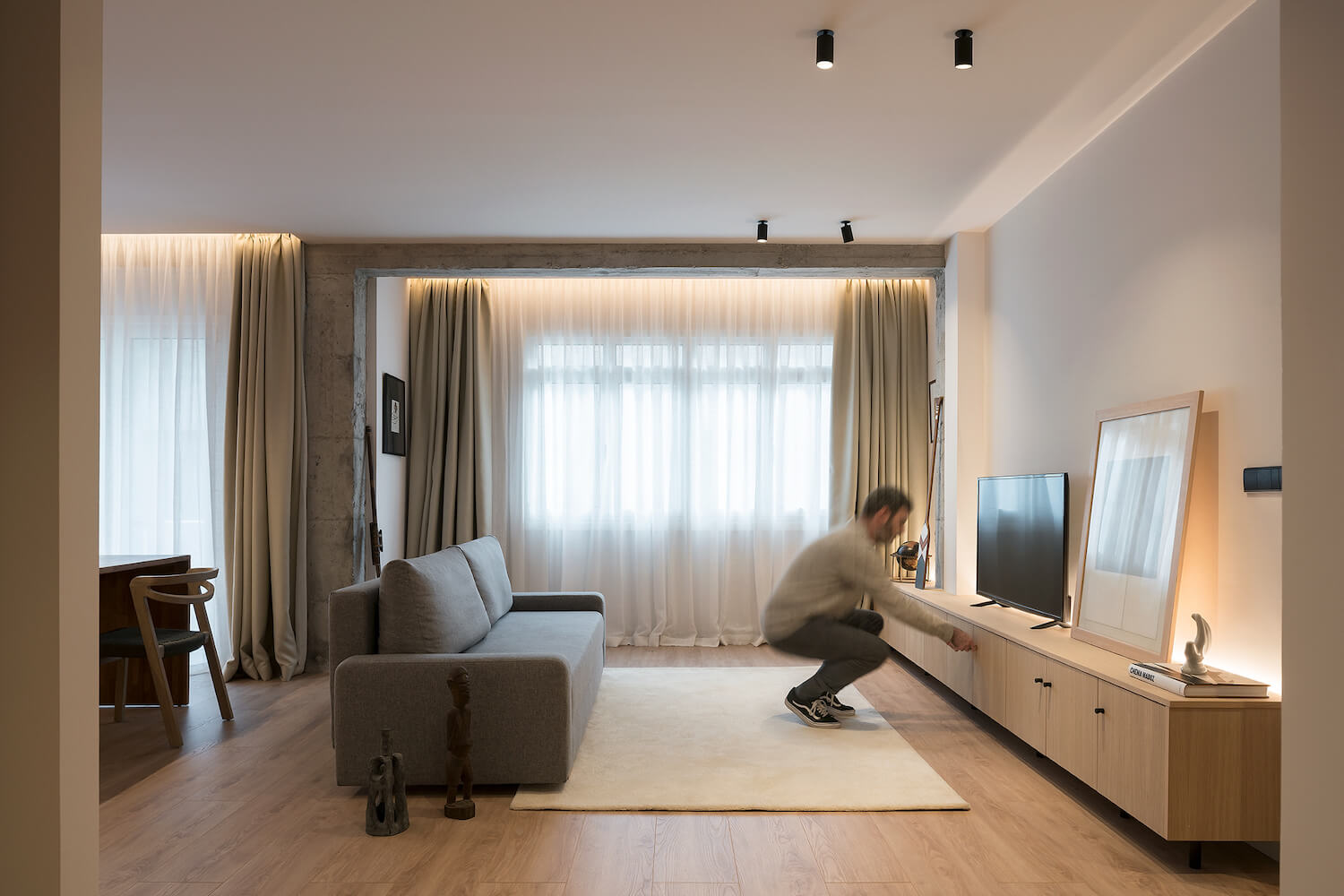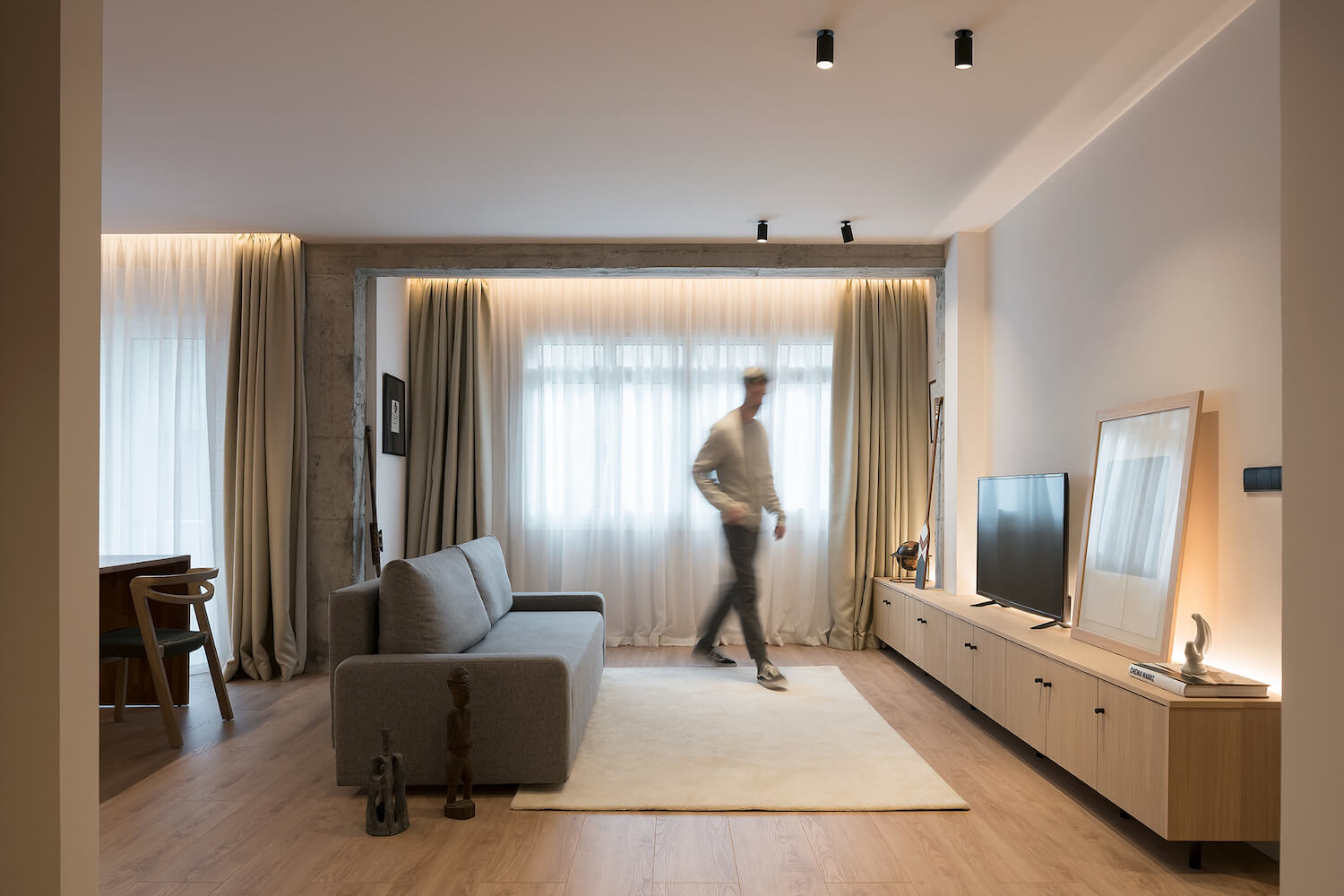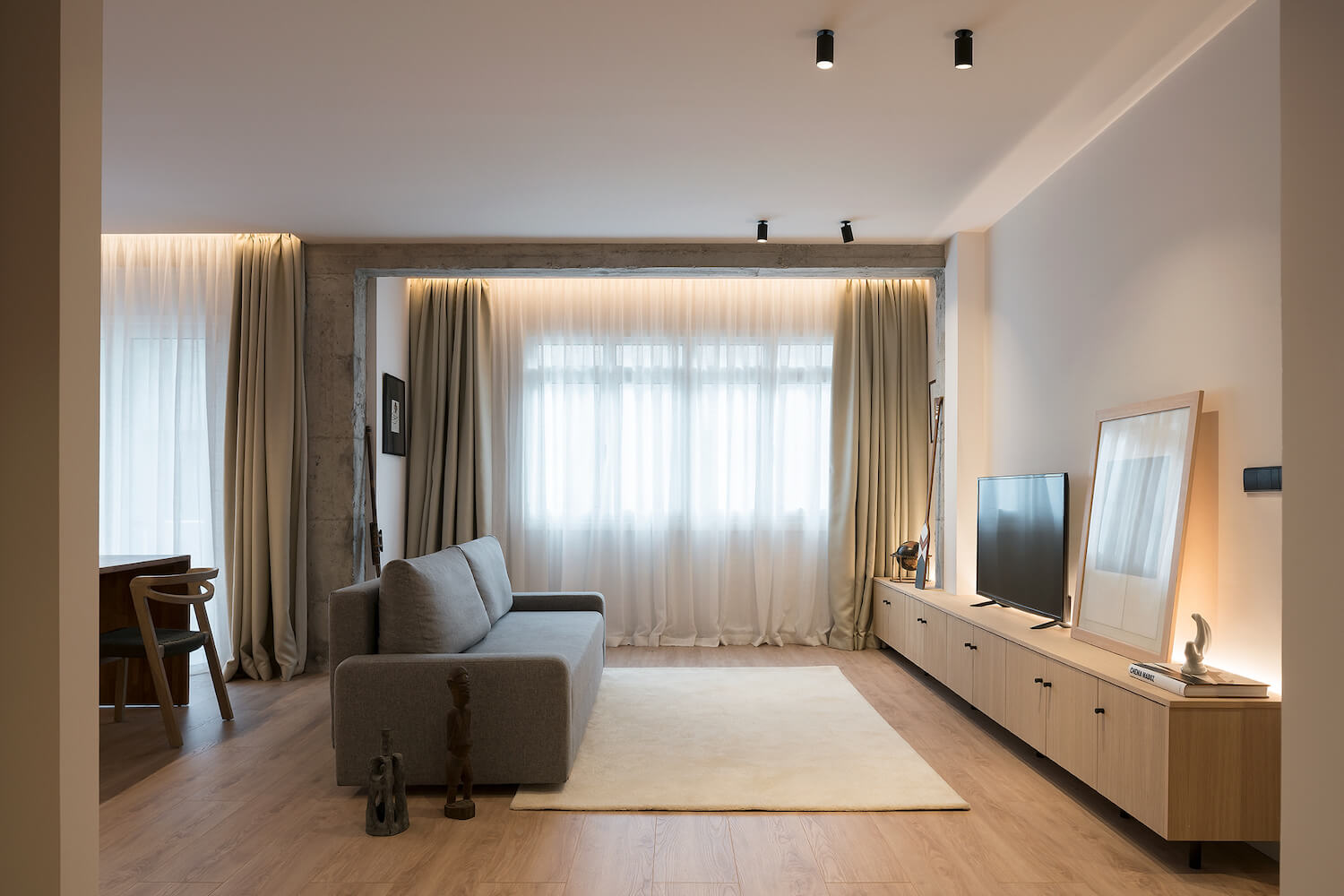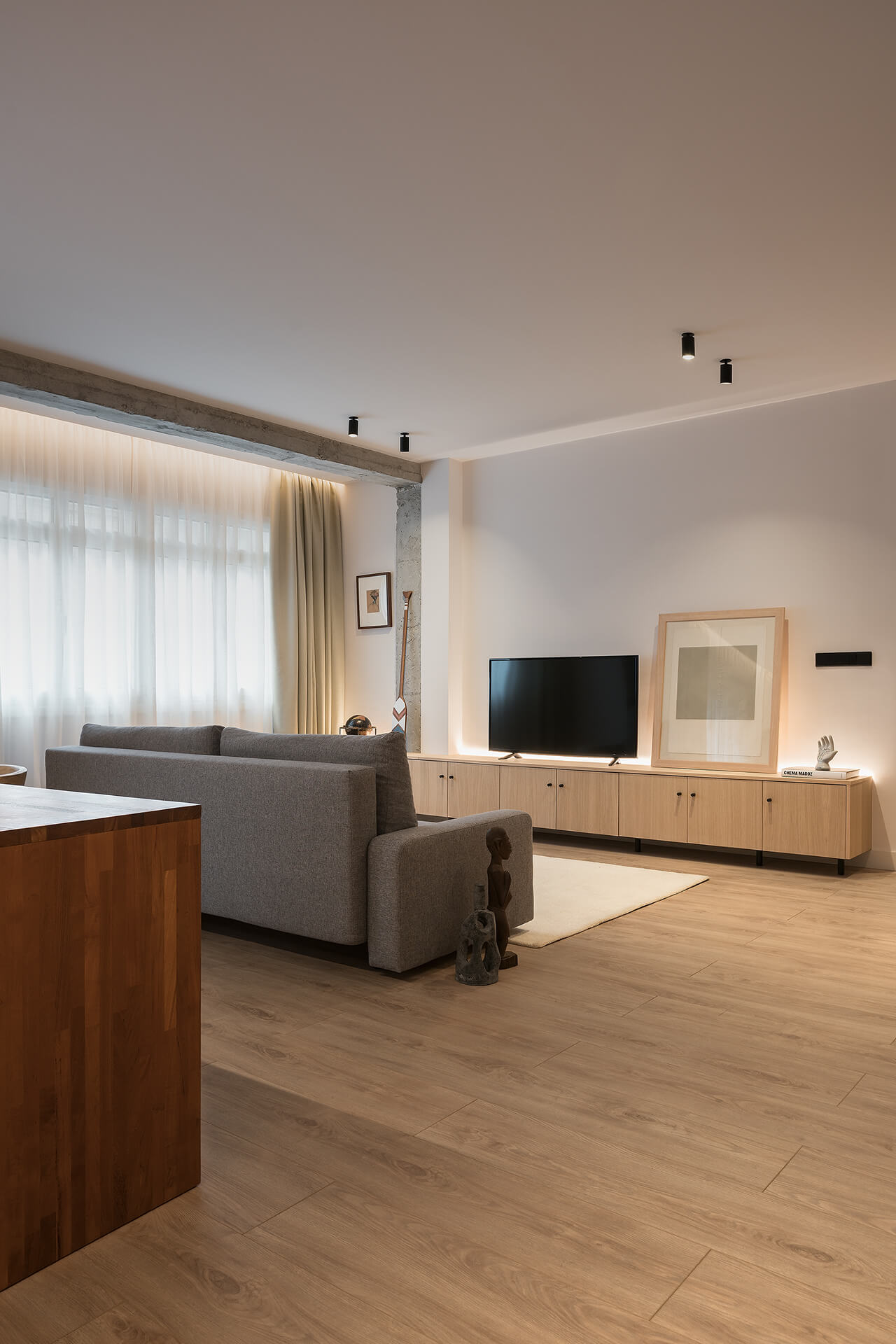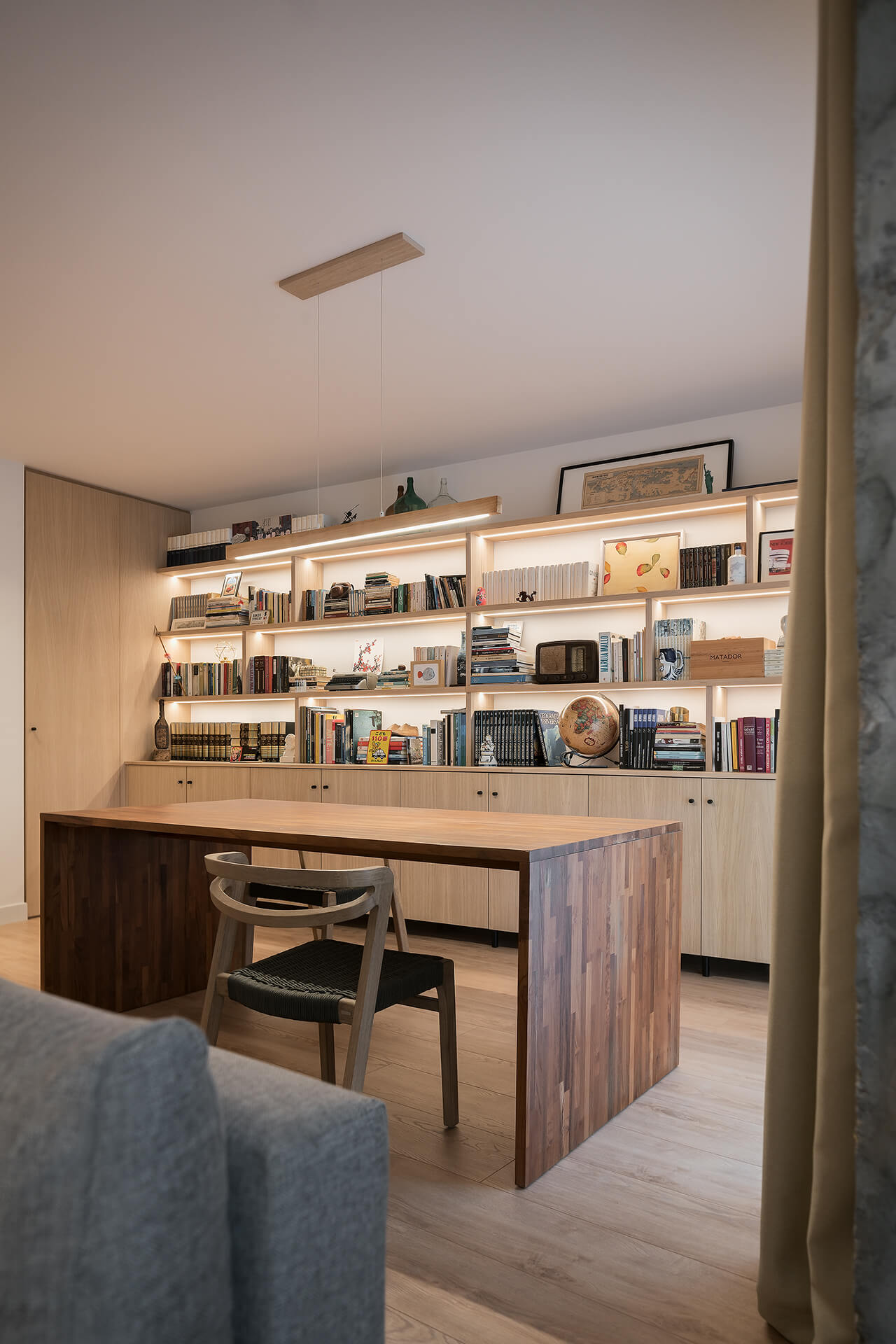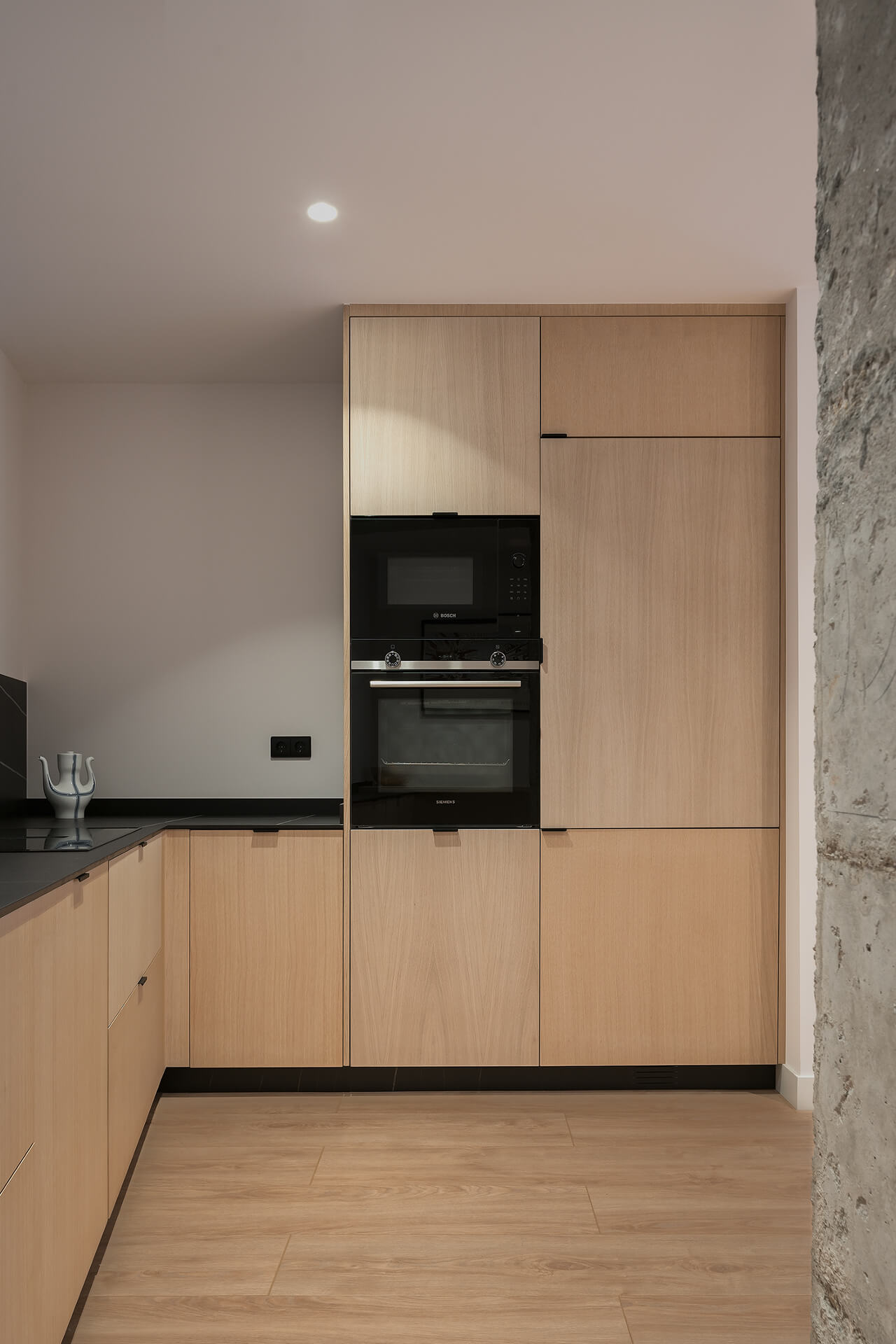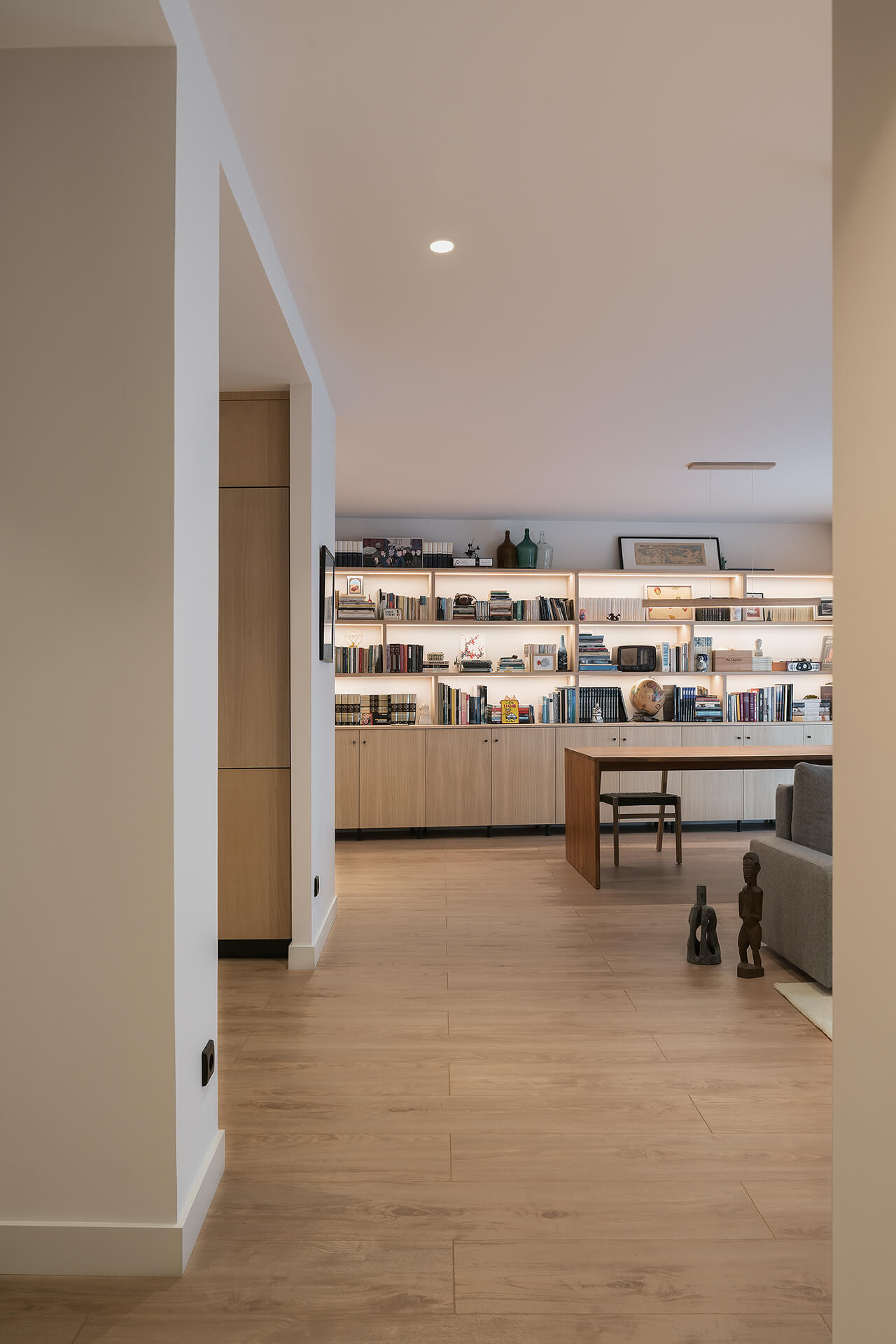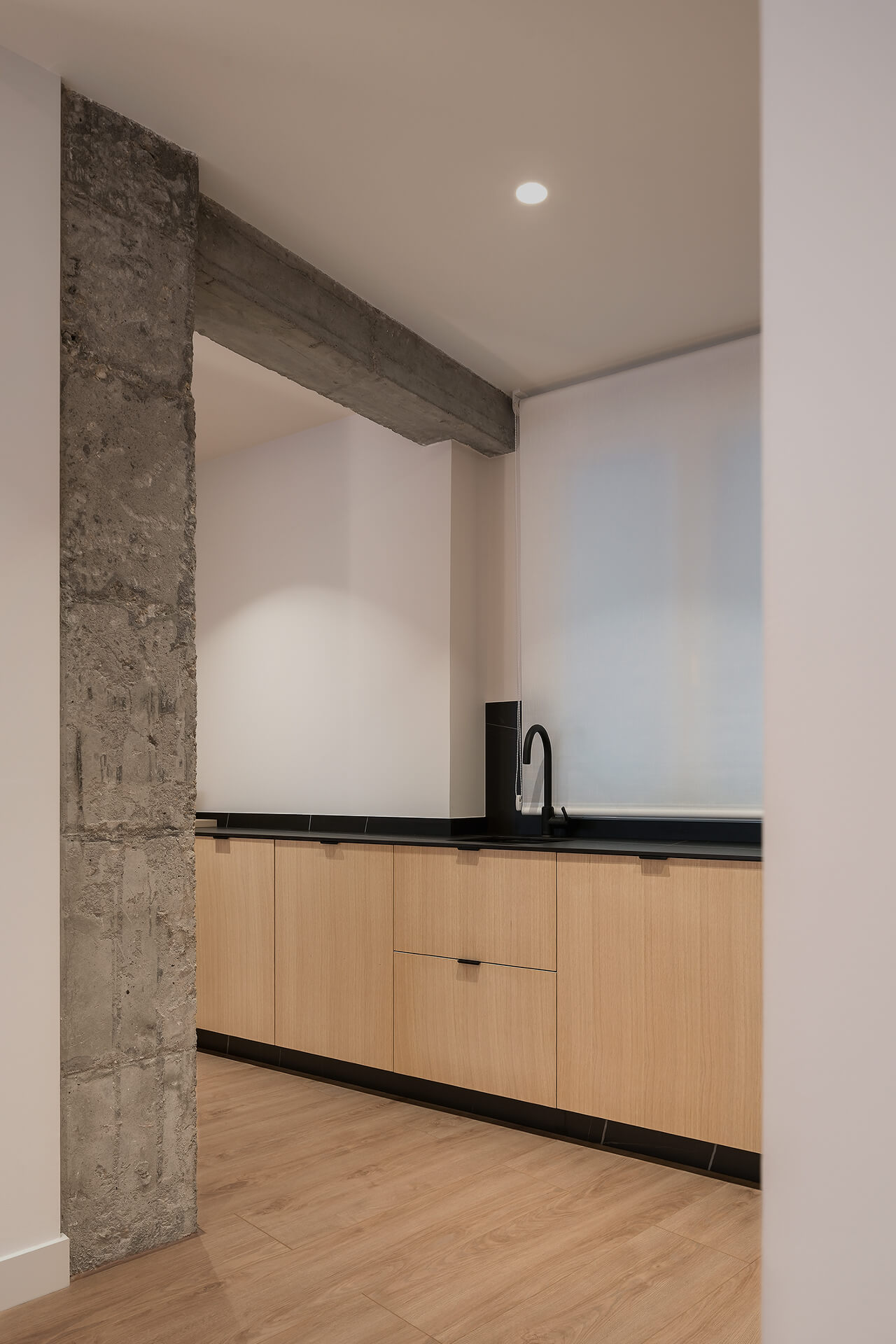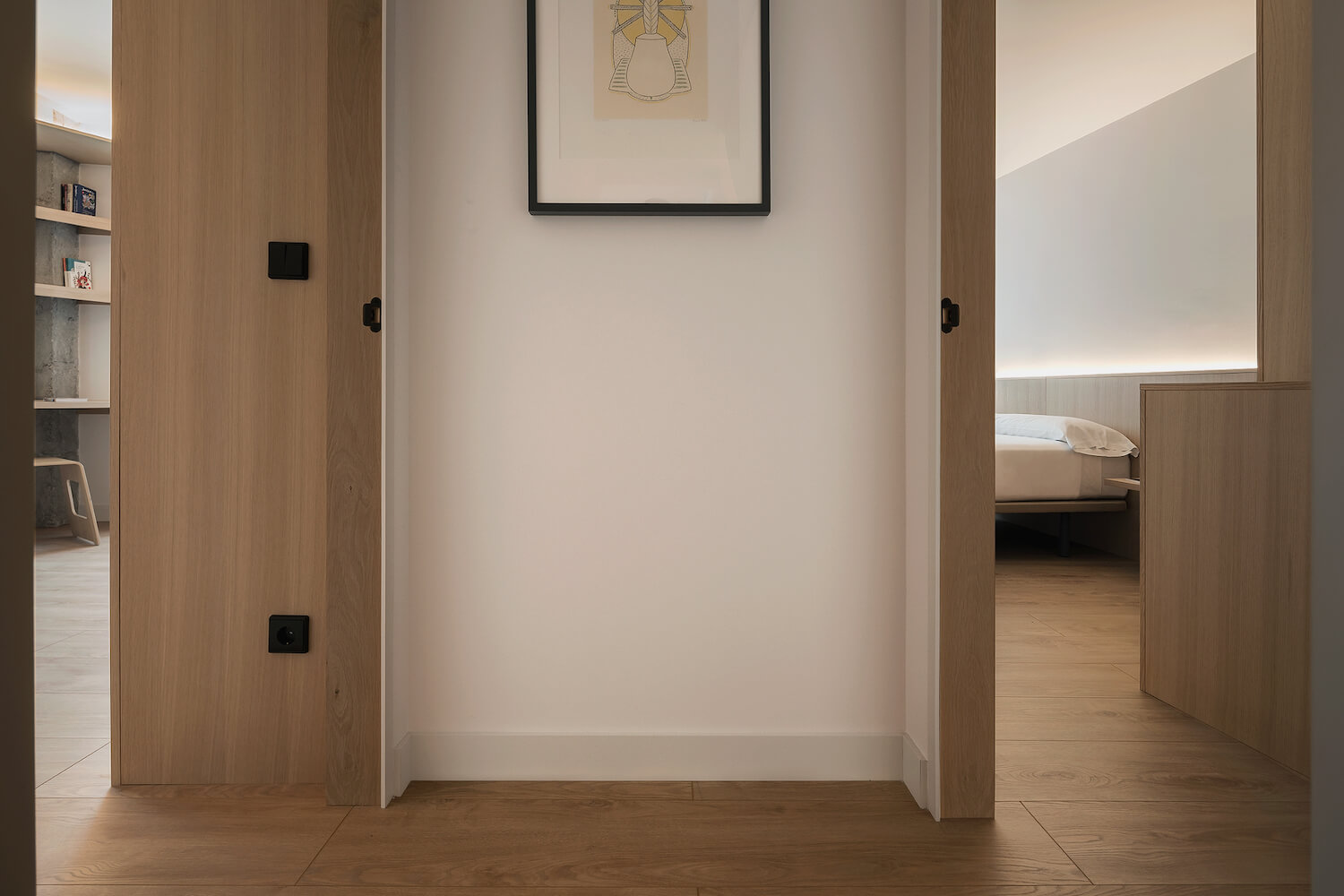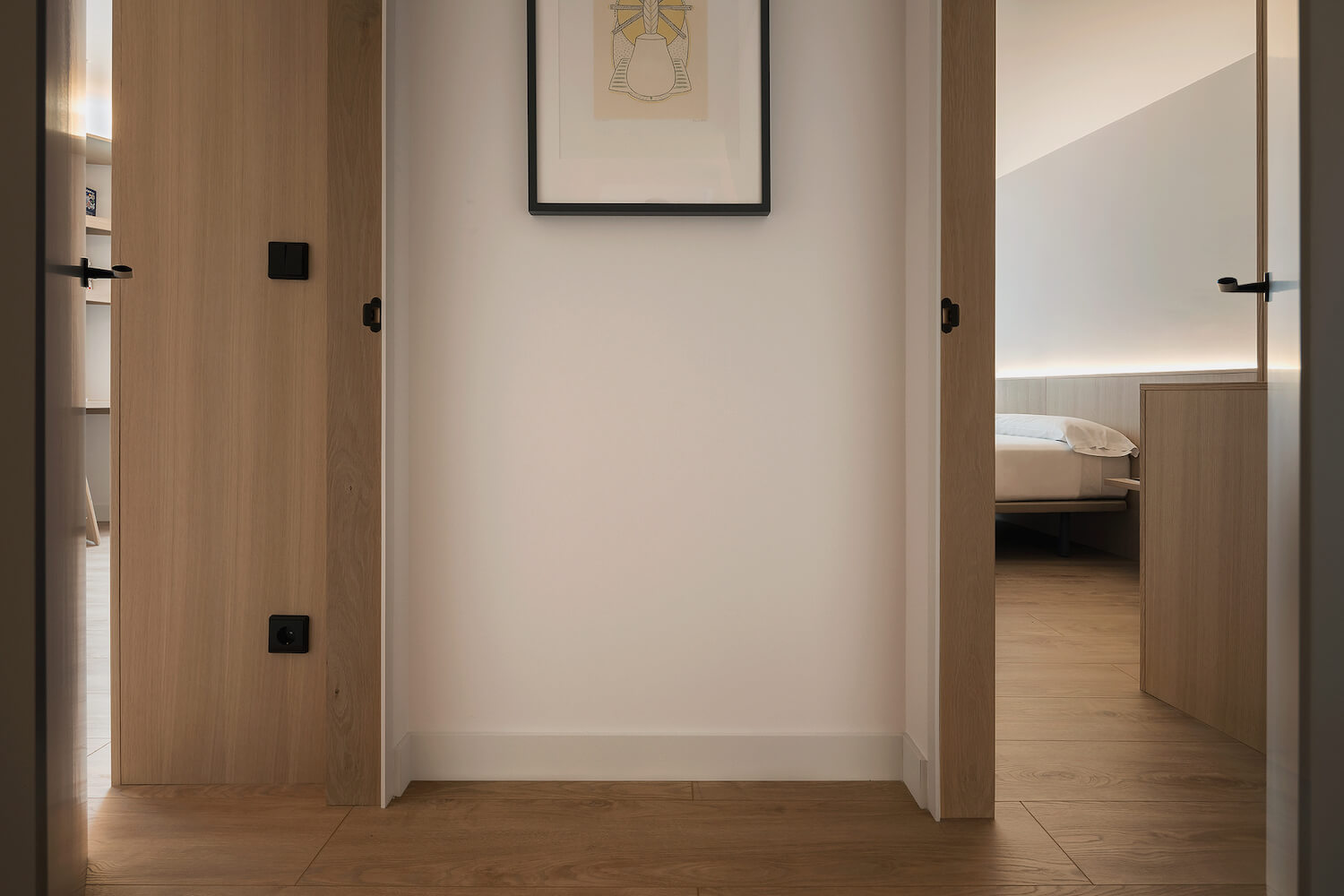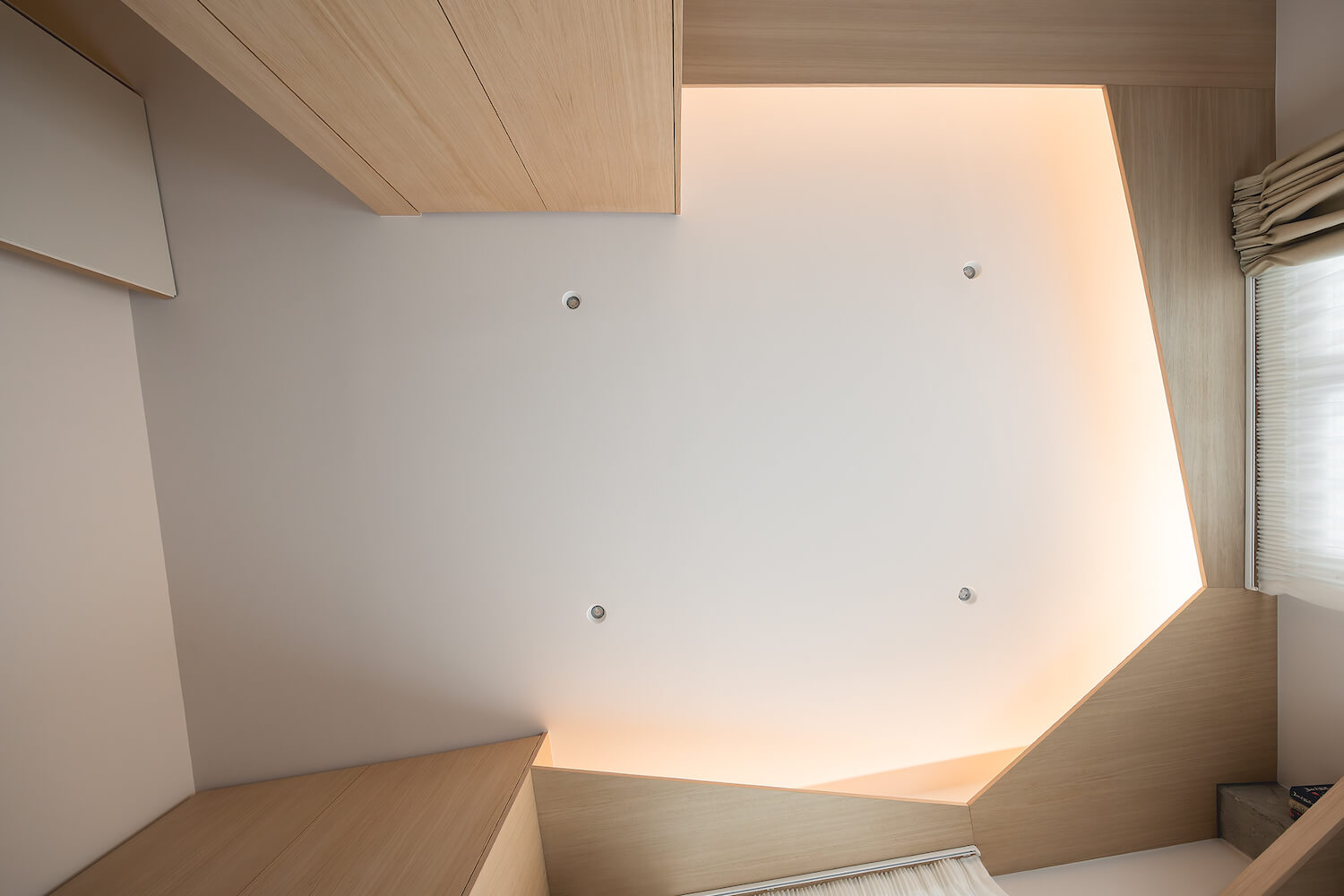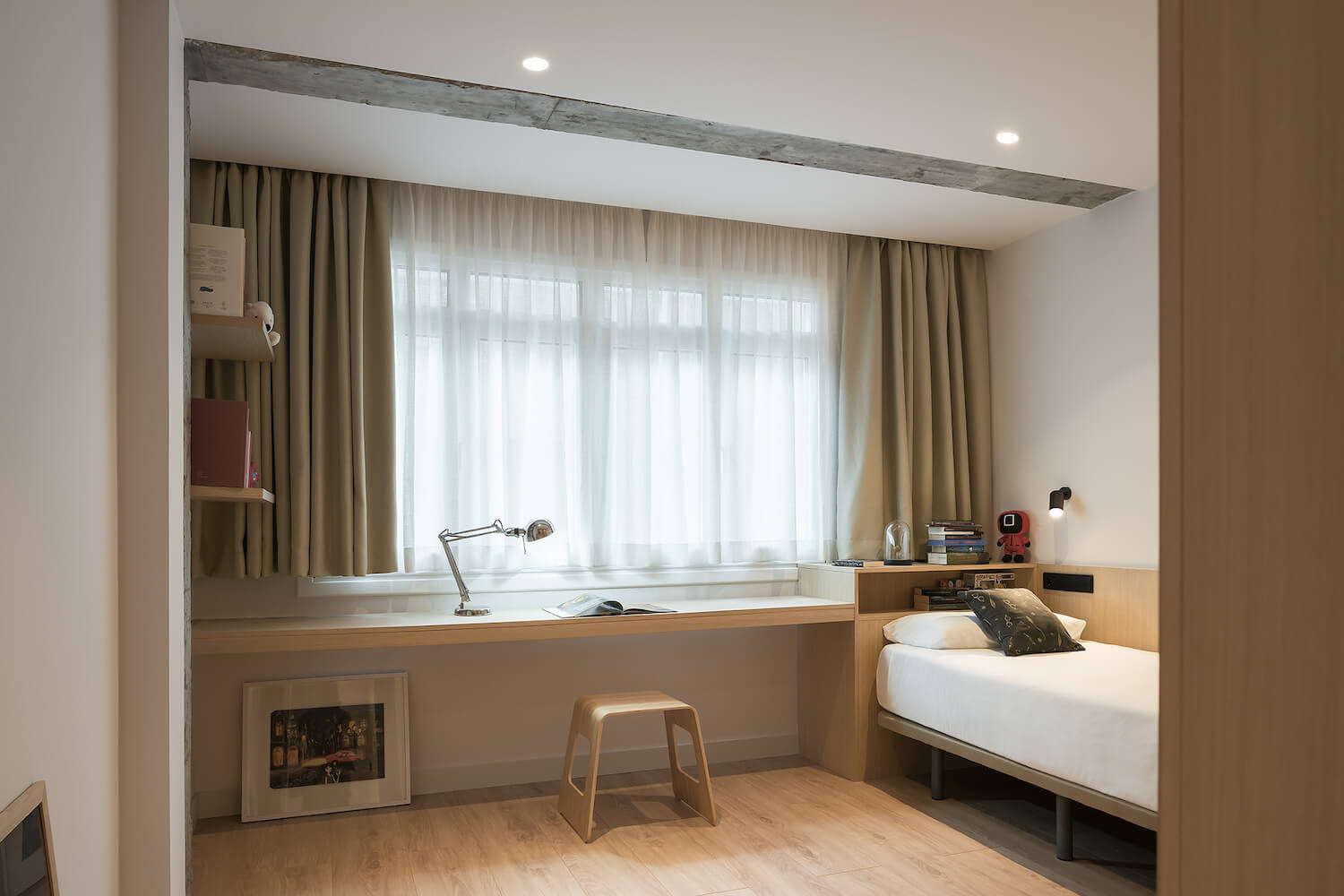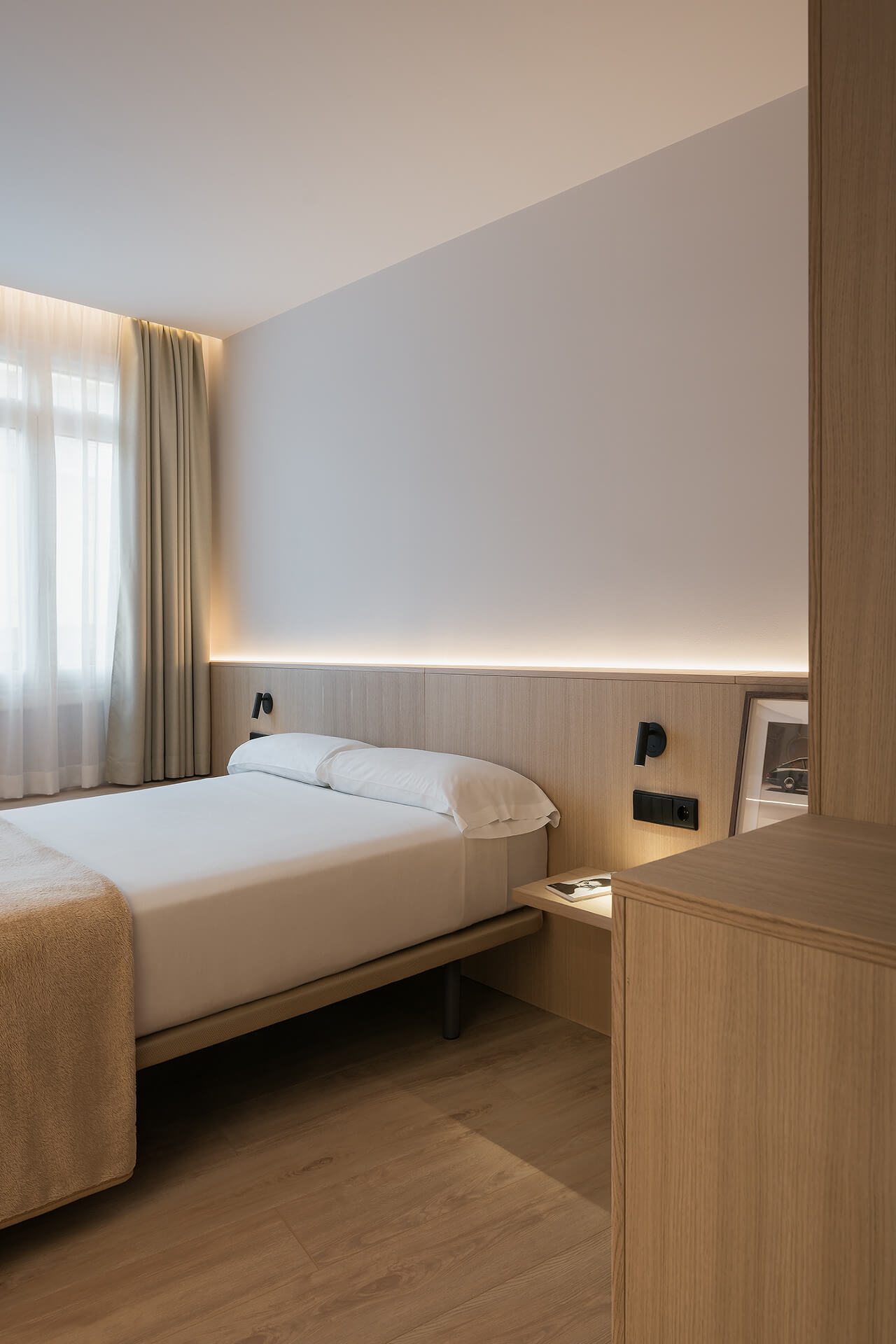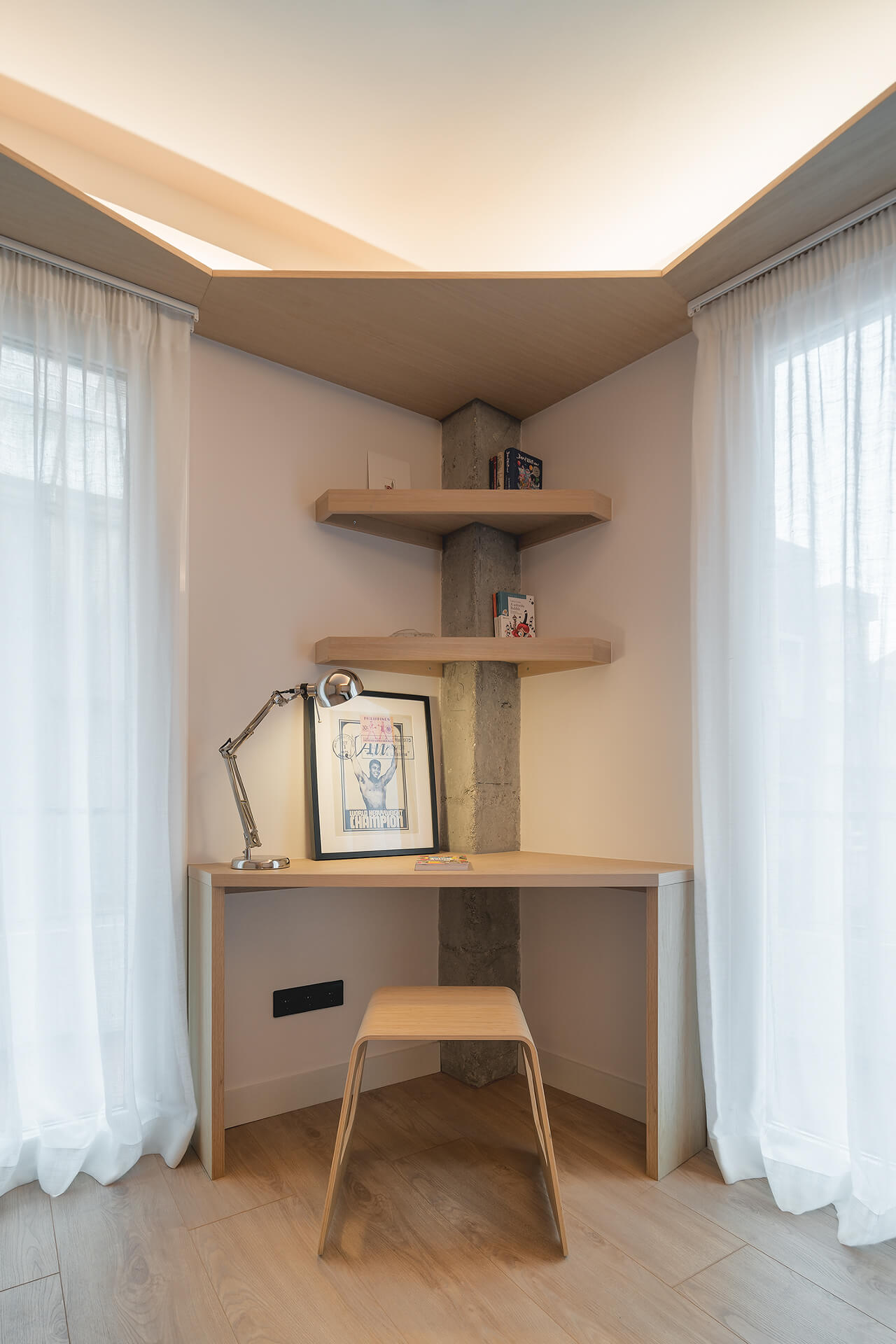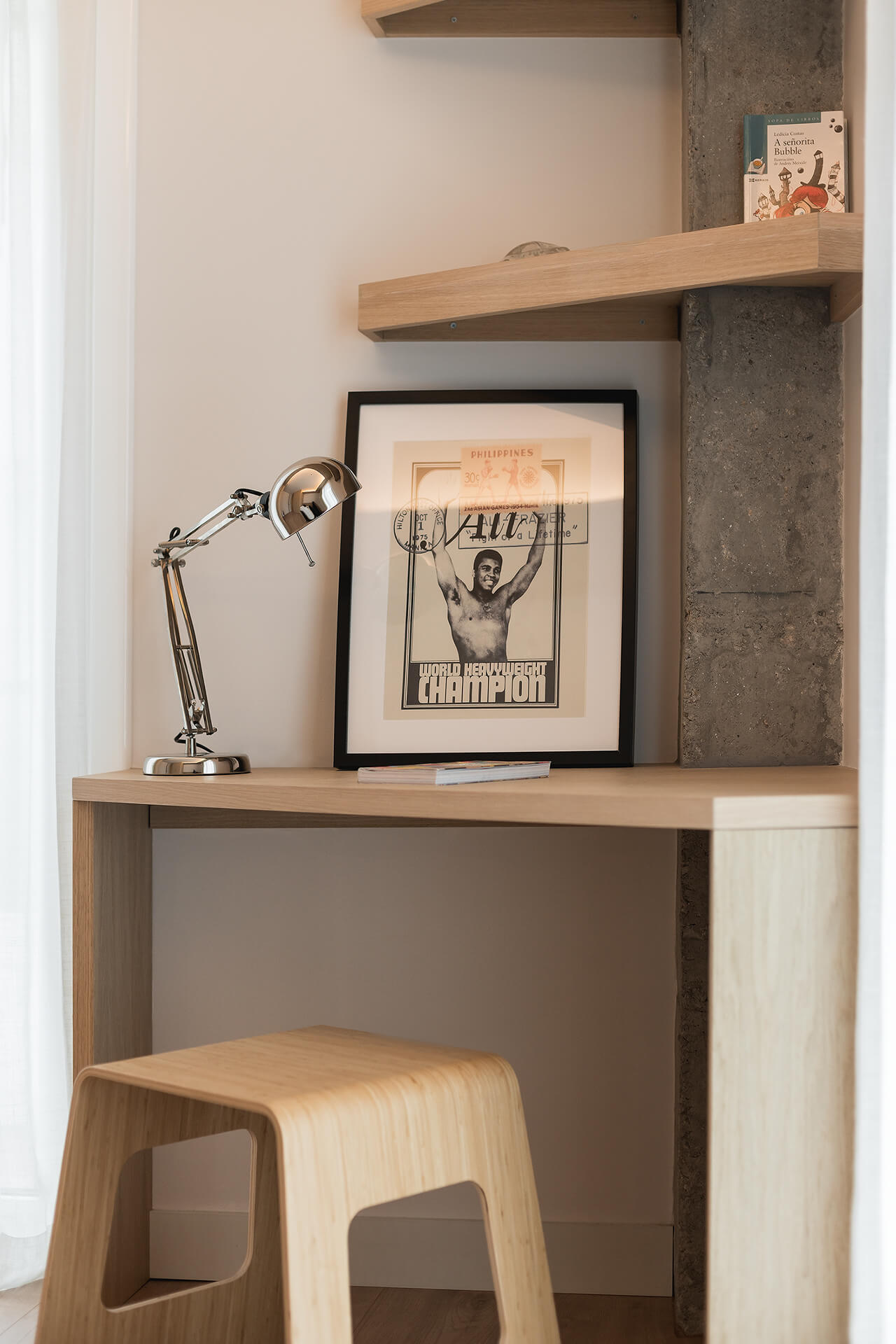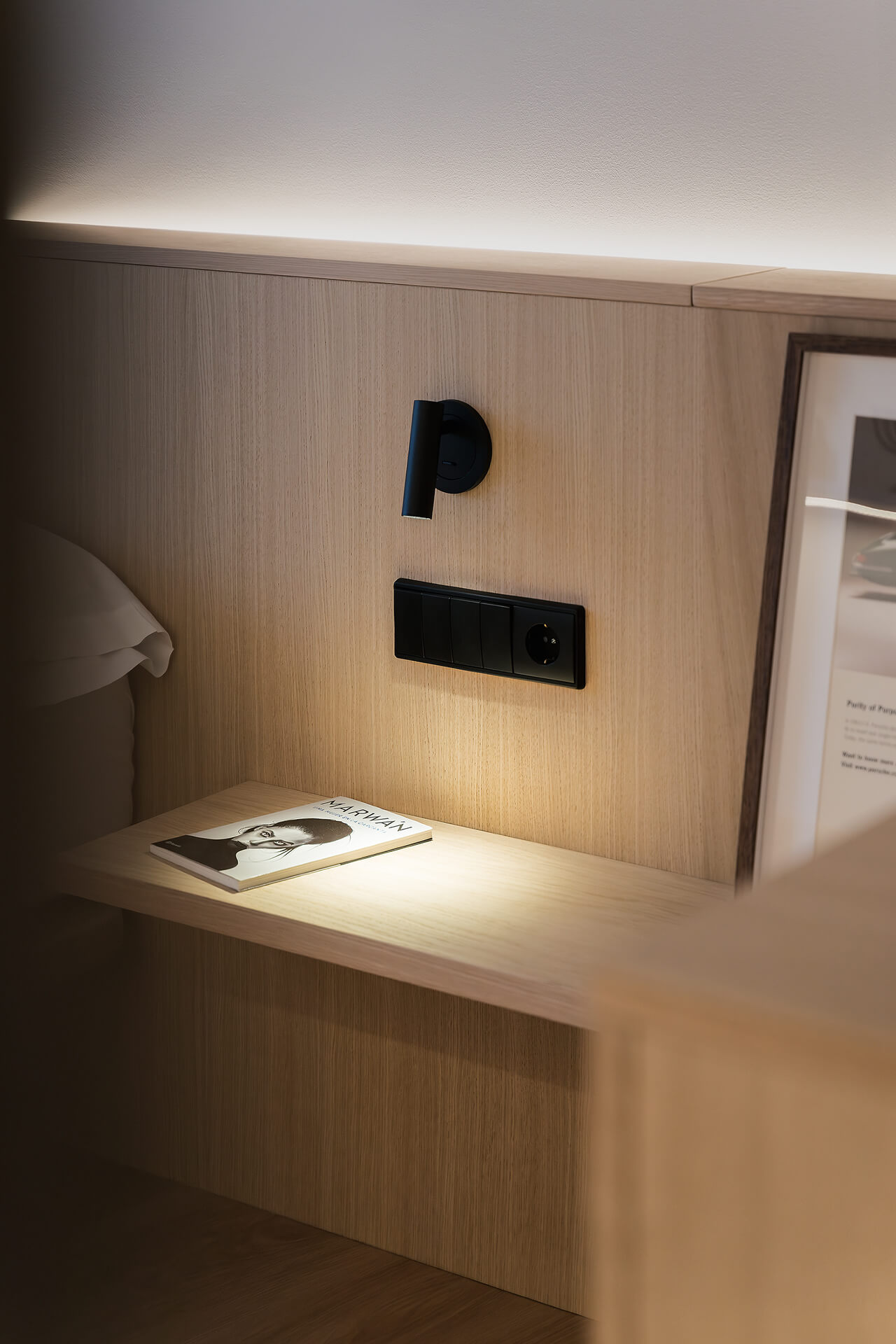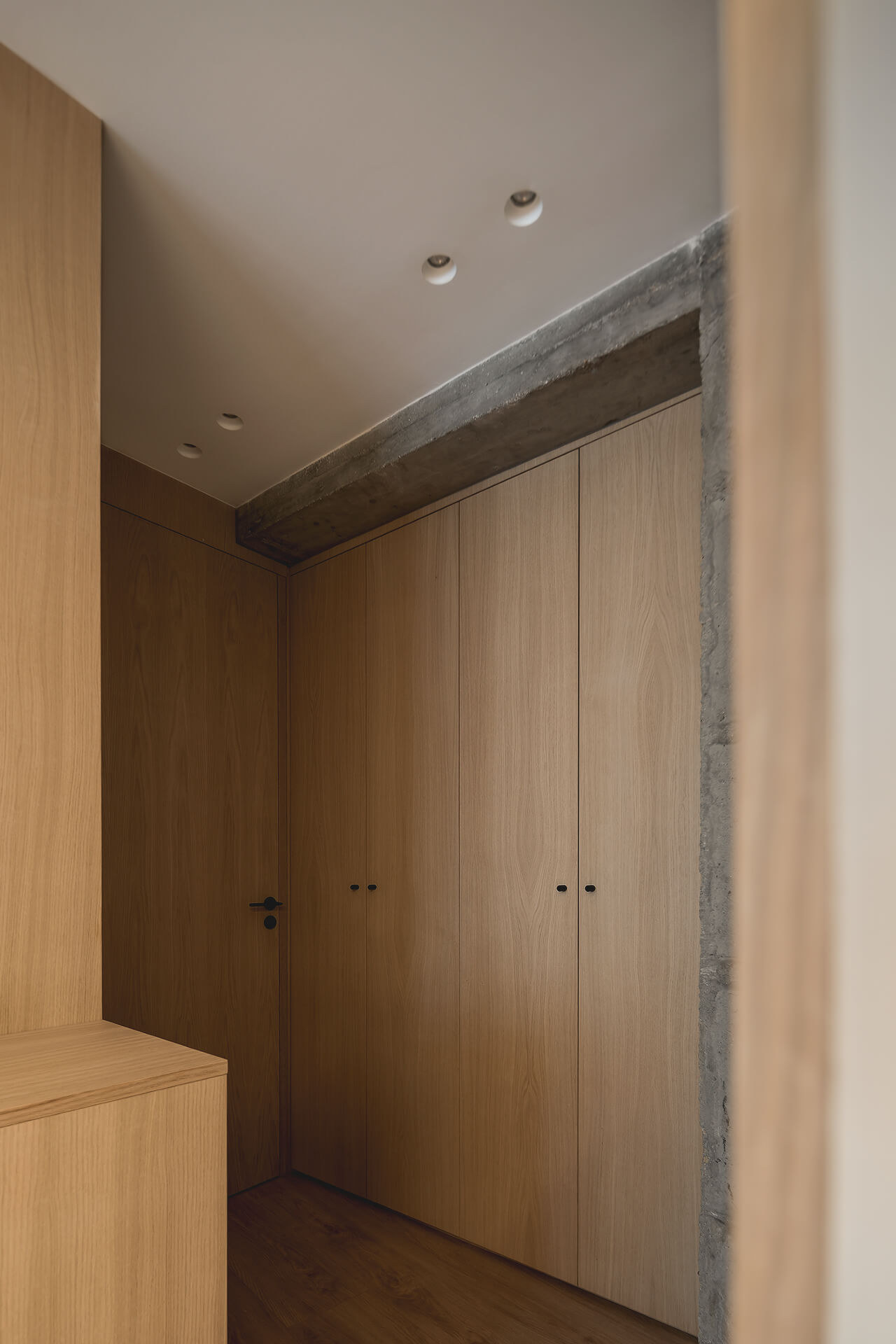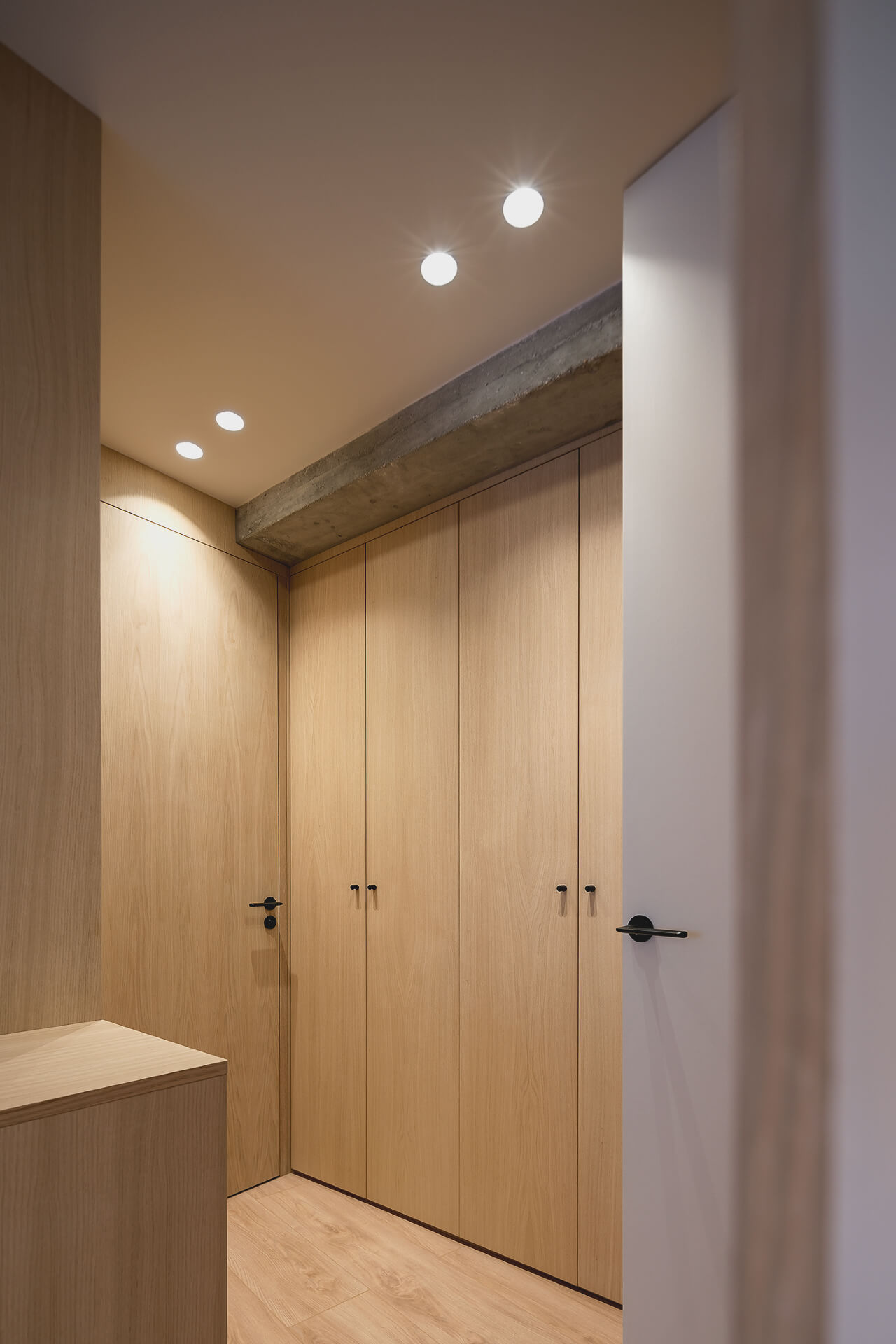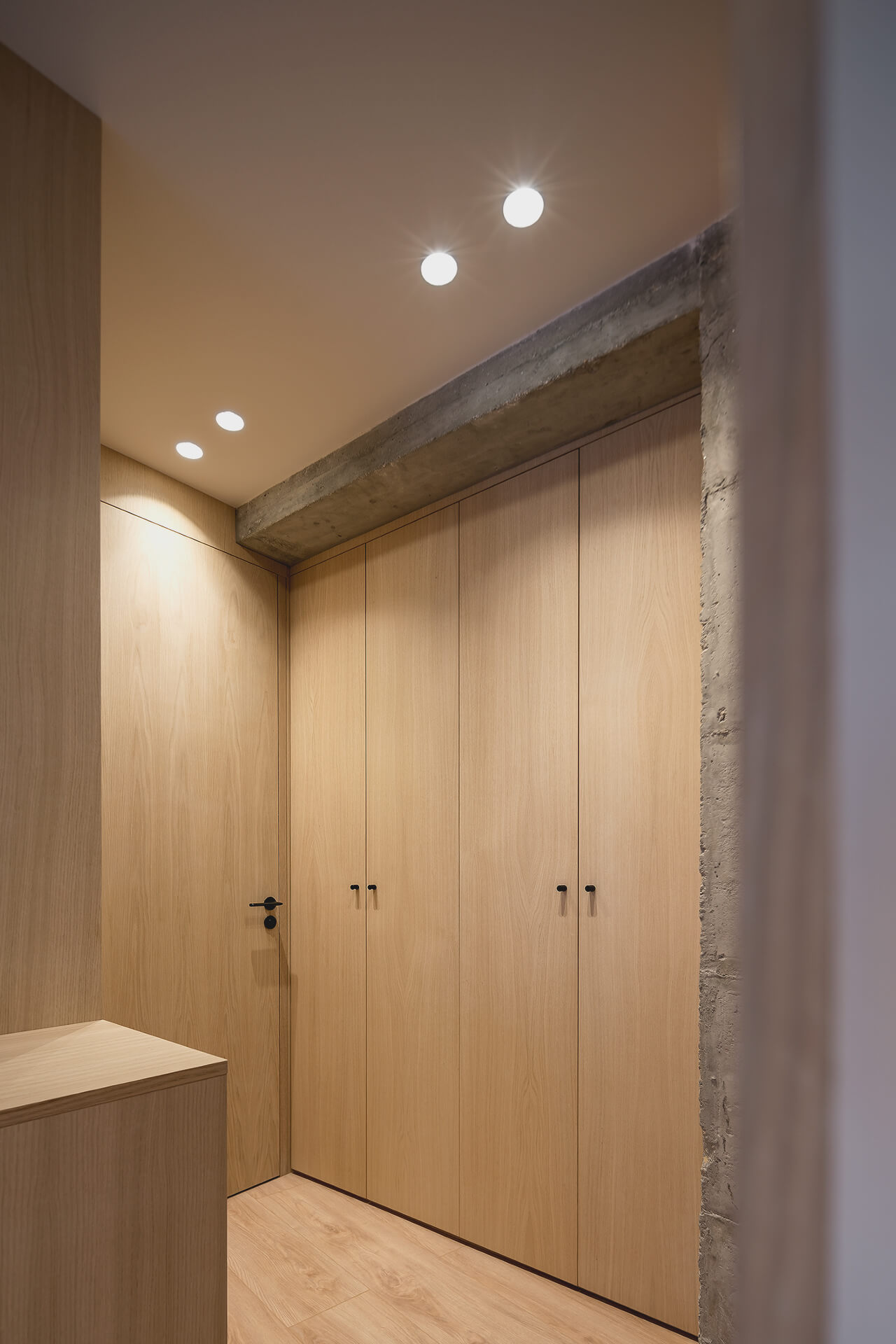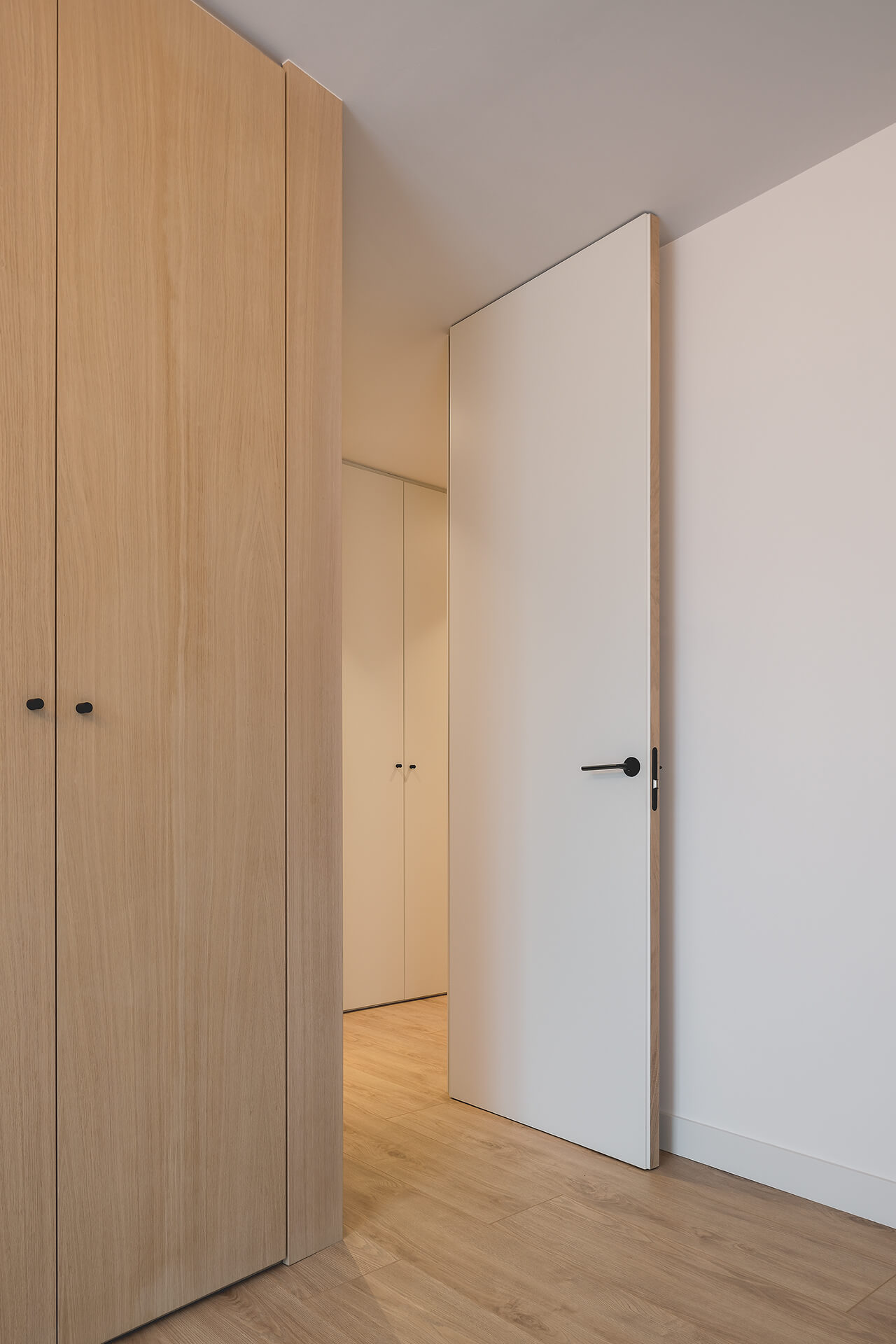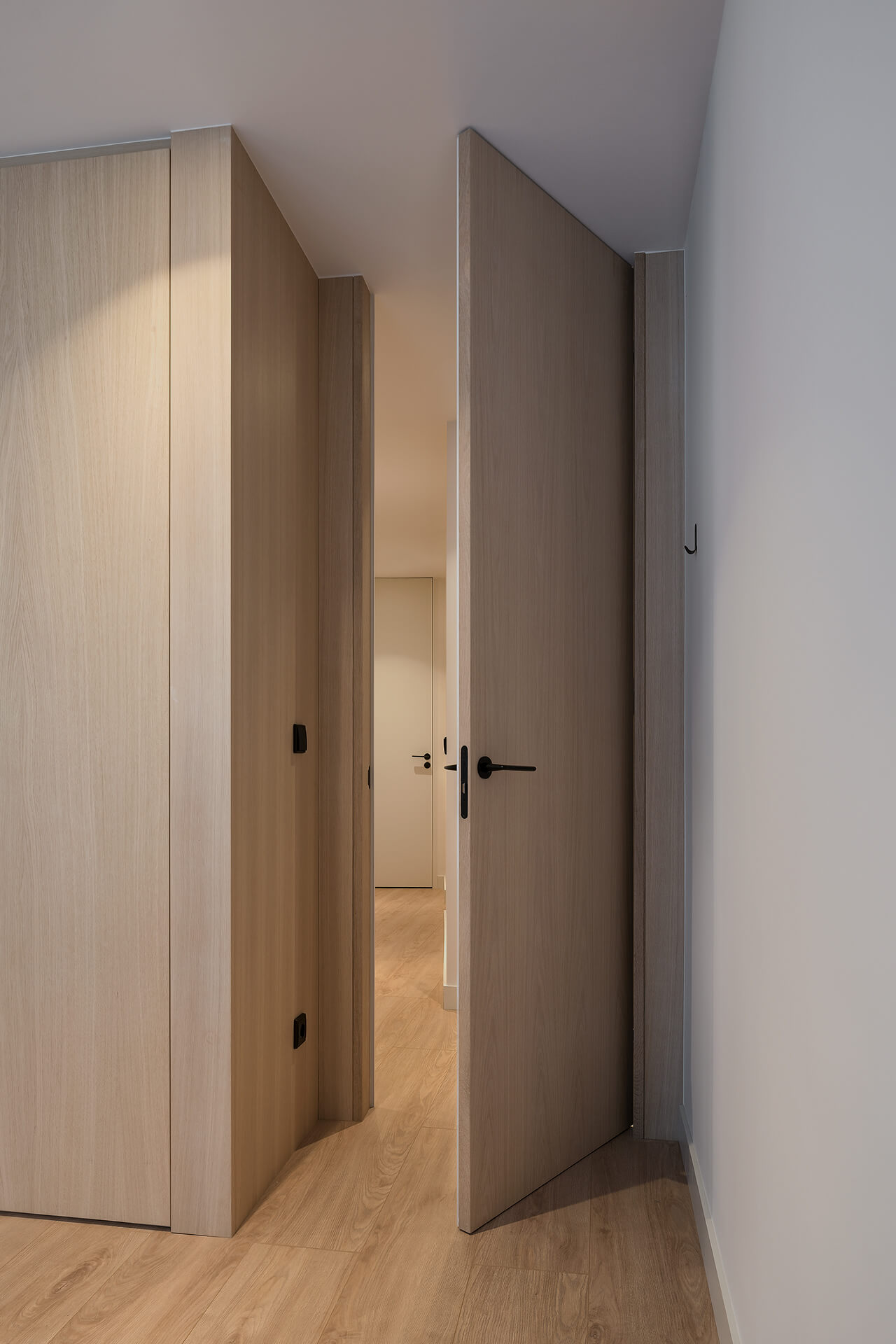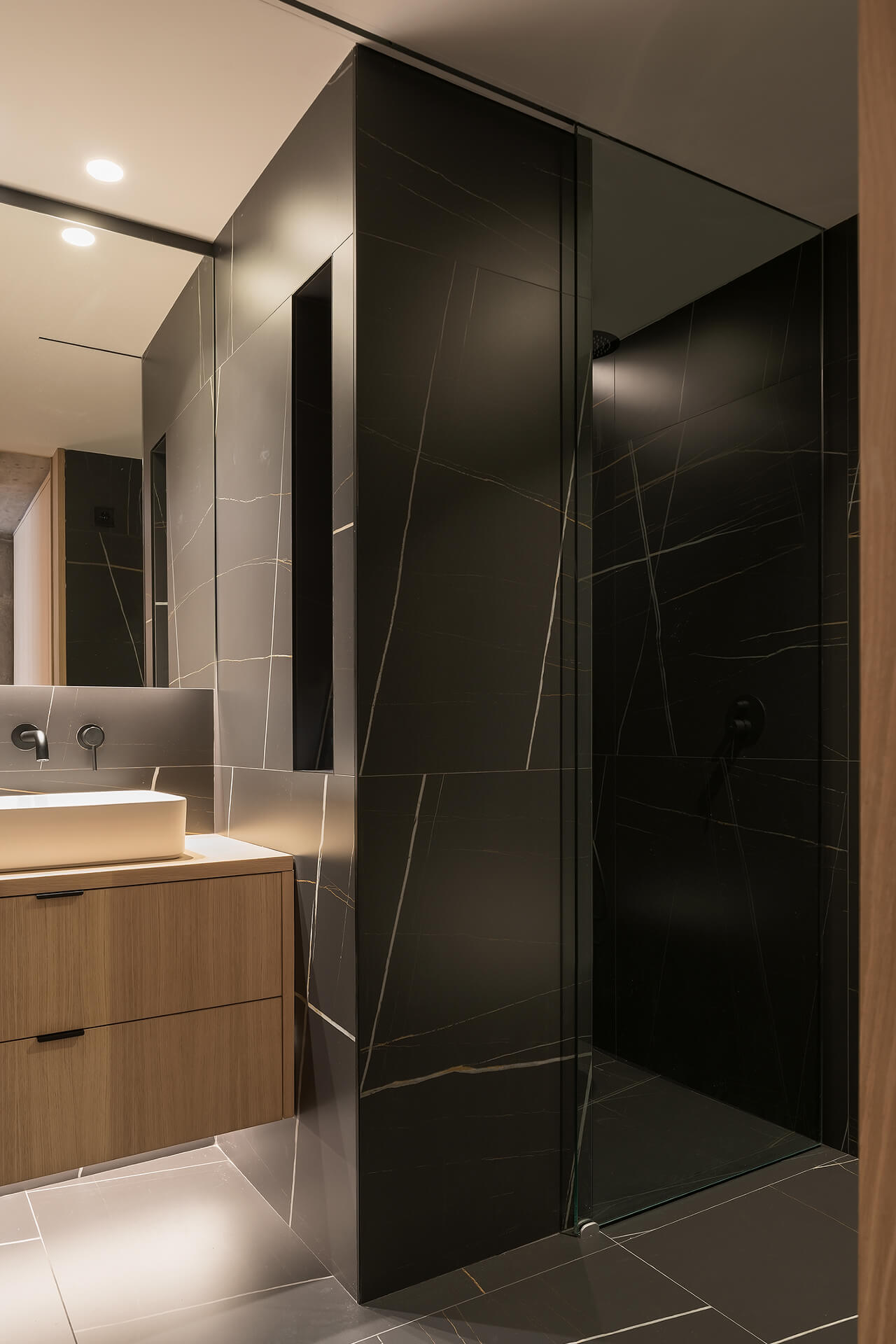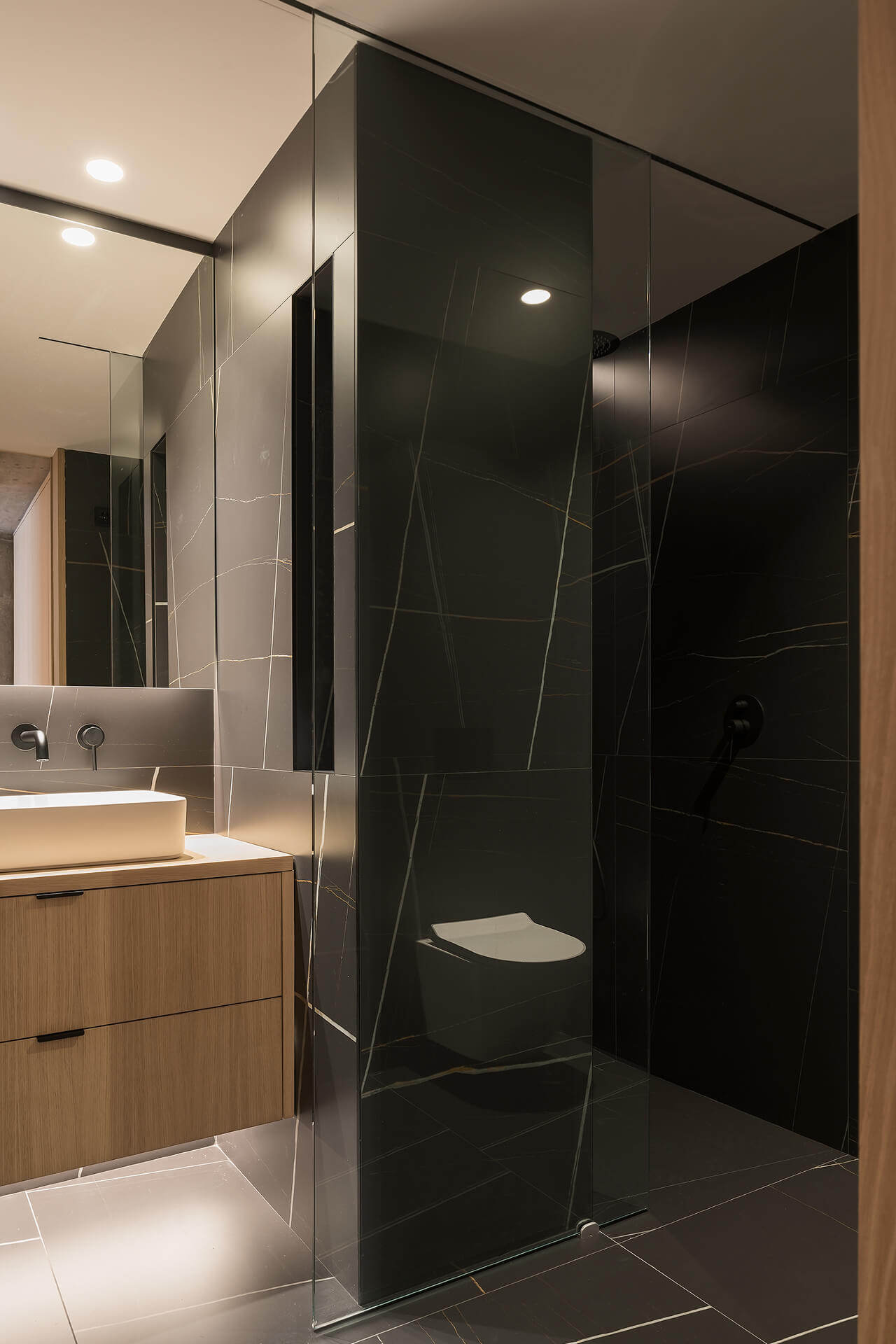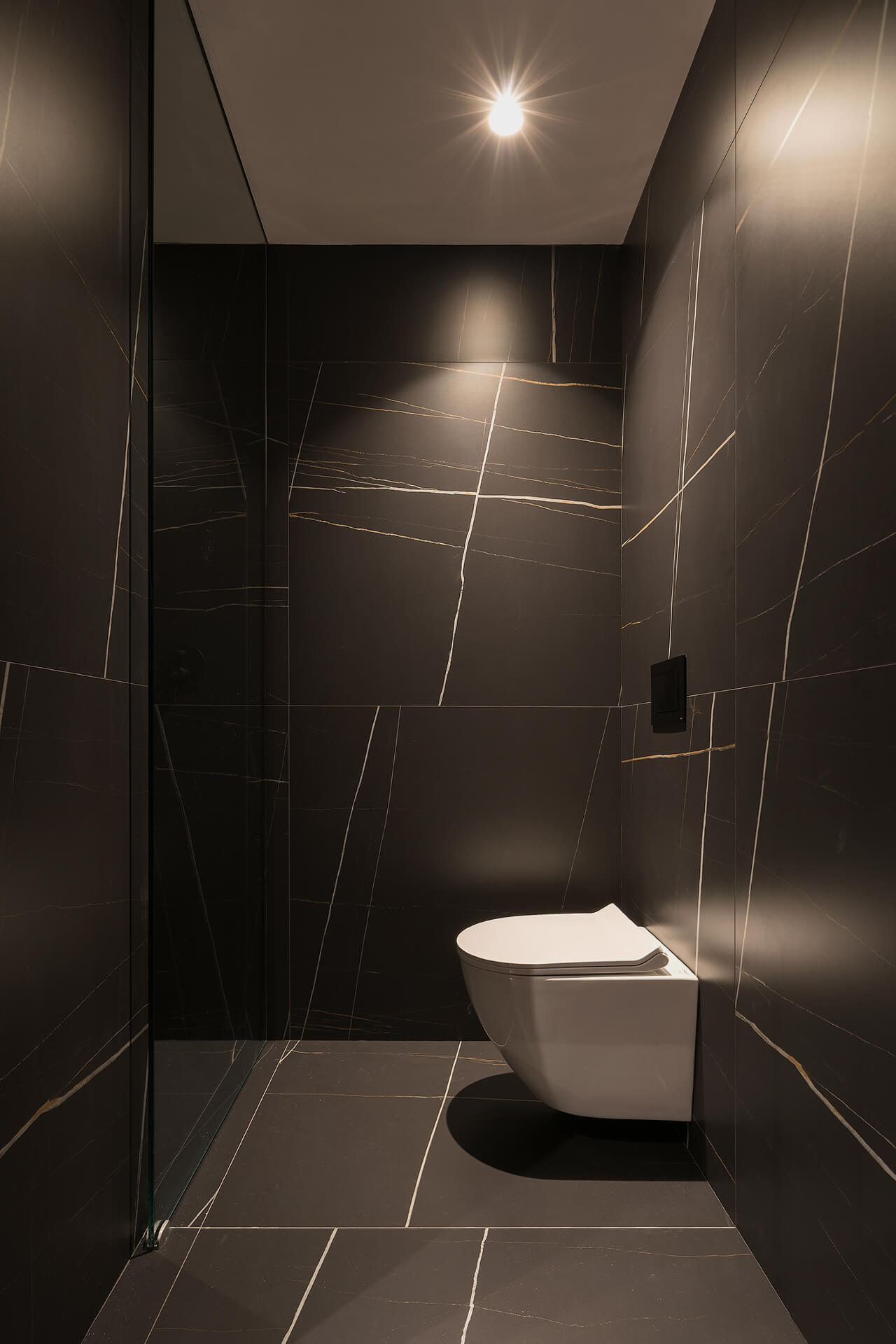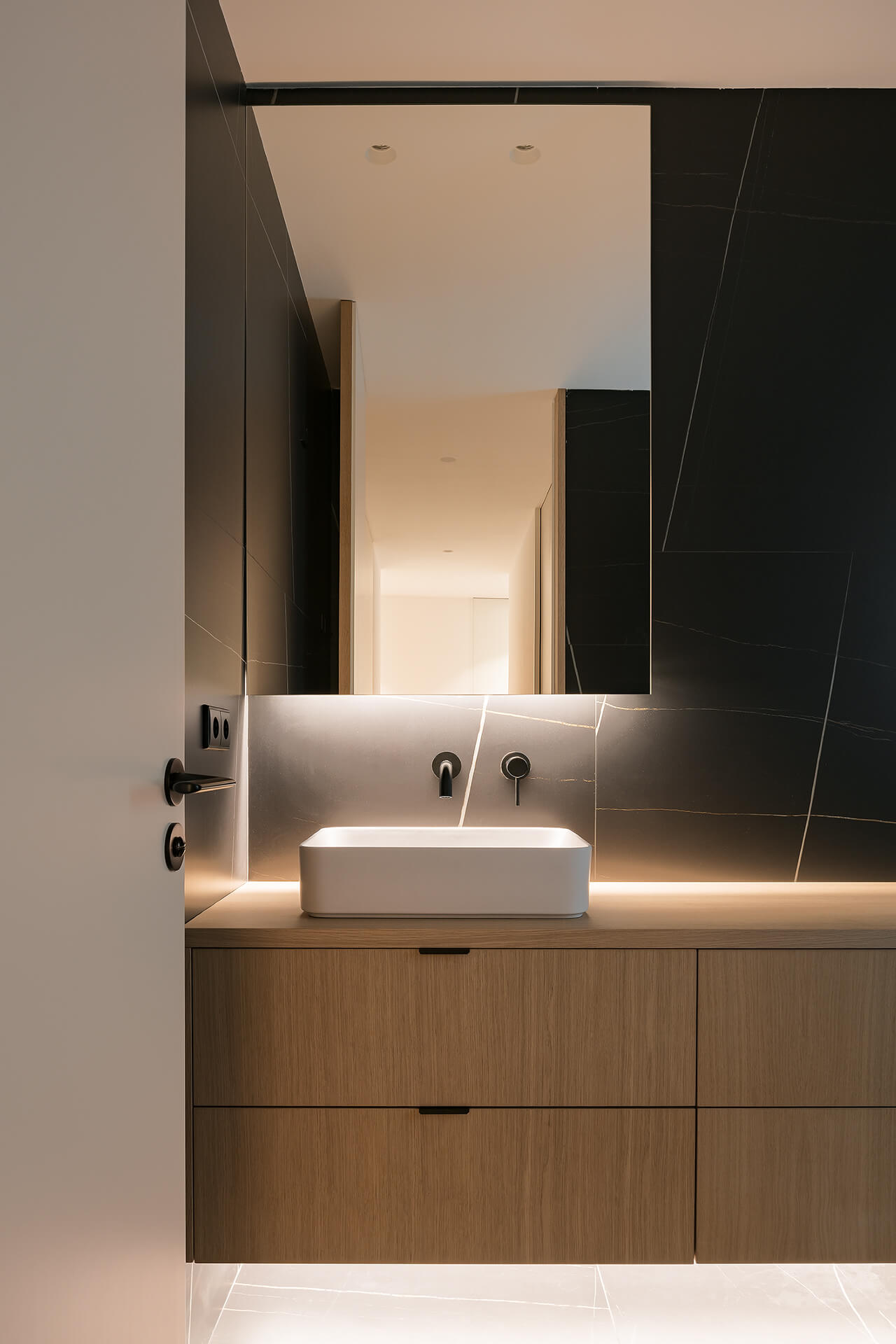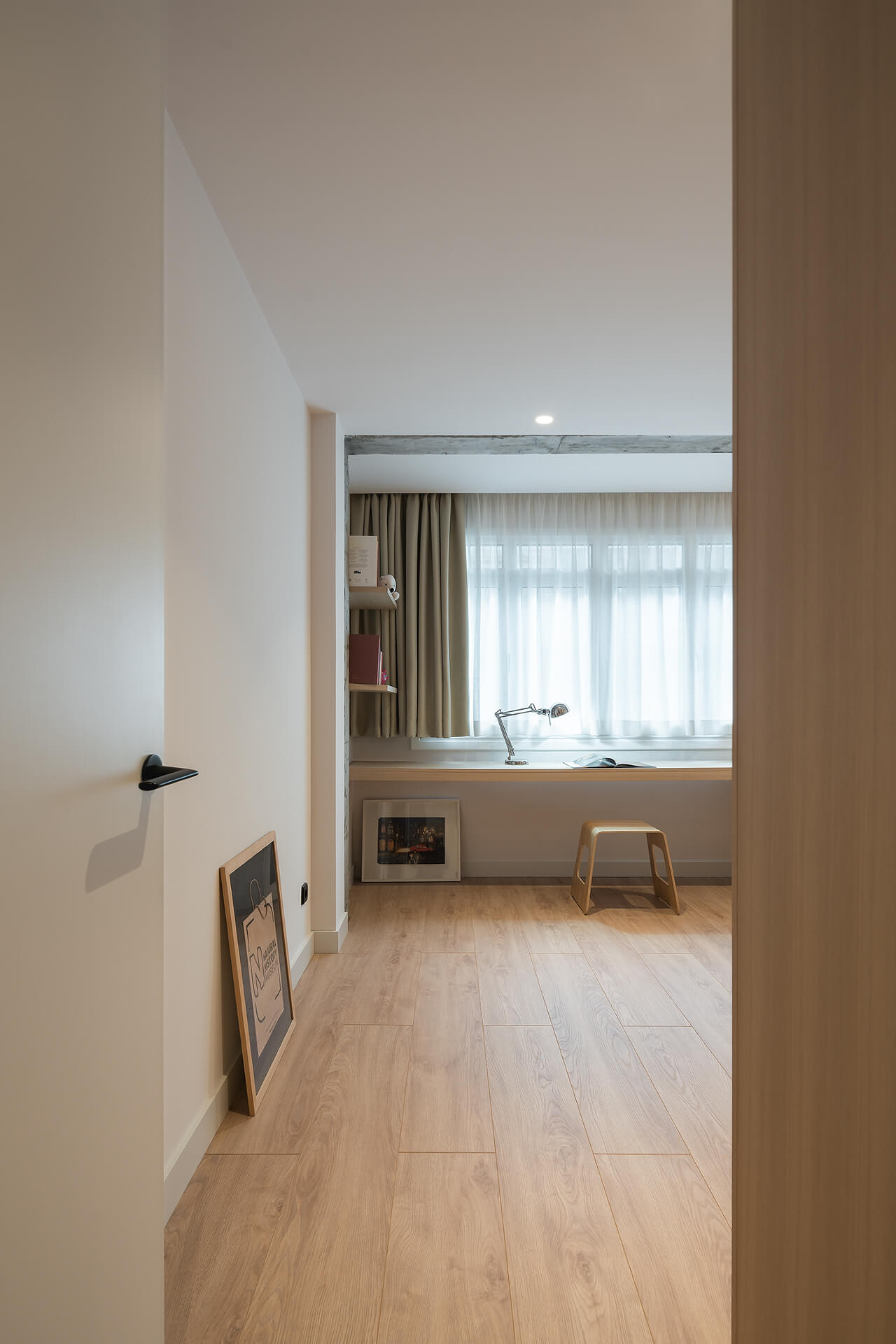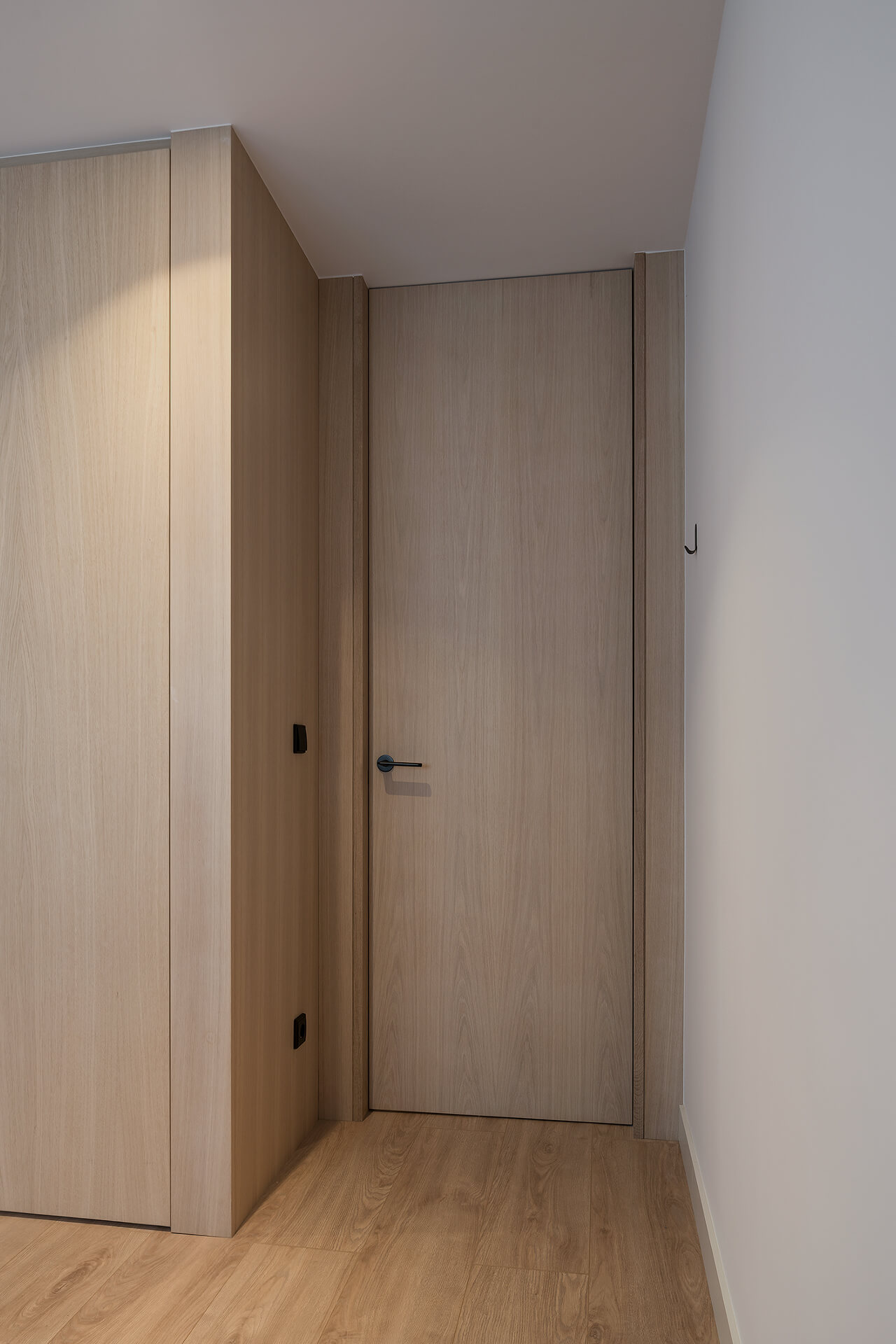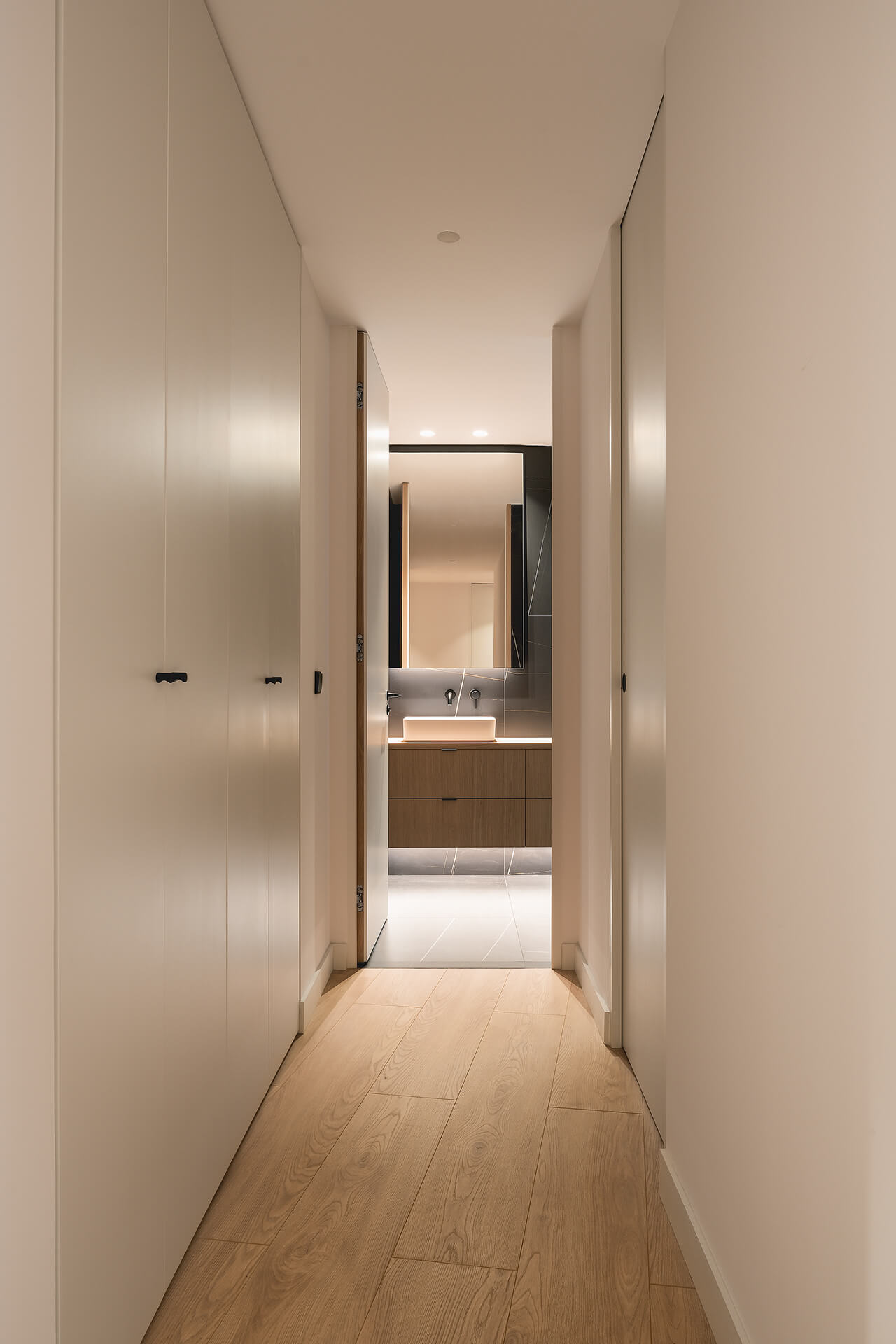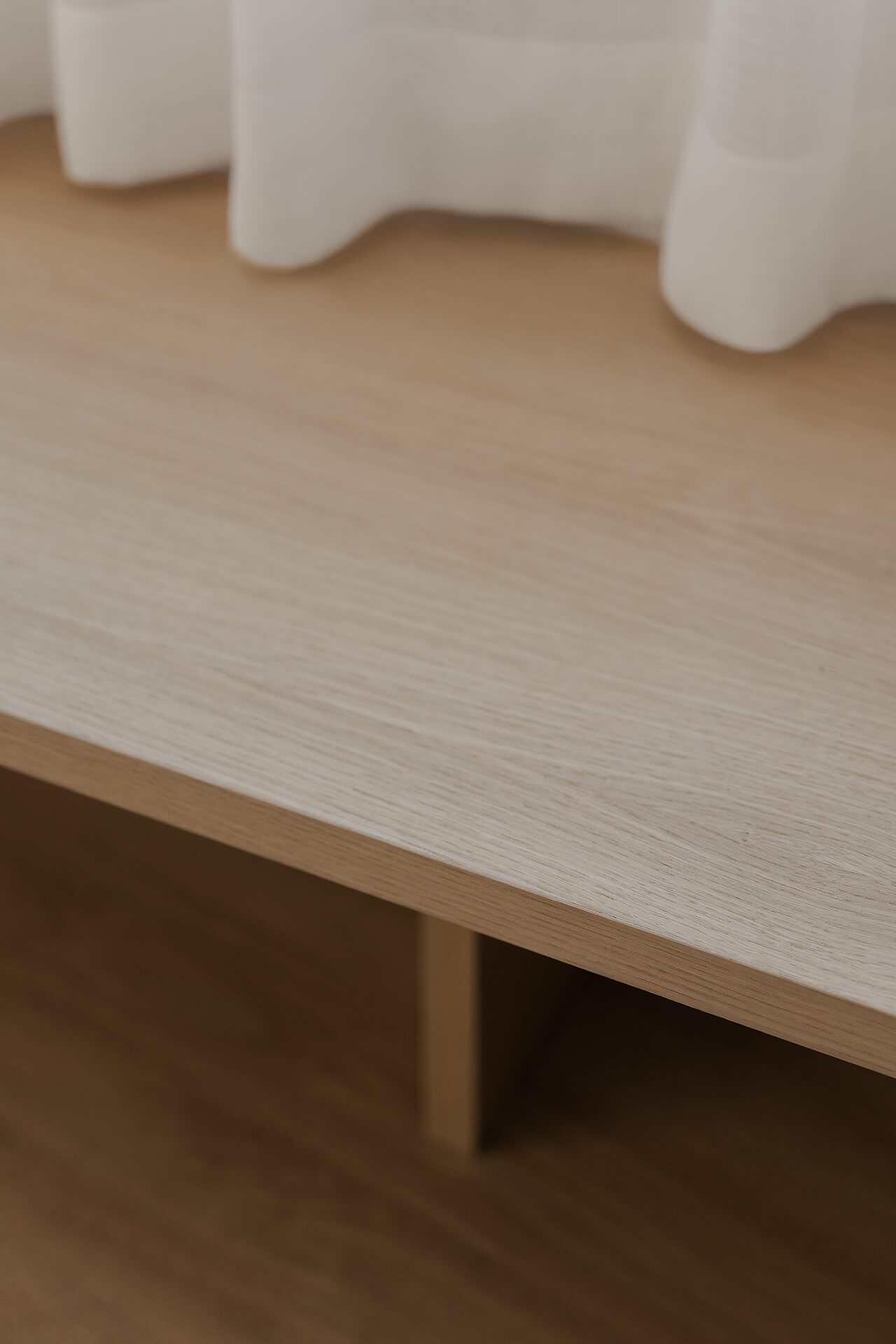 ---