Ho + Hou Studio Architects: This is a renovation of a duplex roof-top apartment overlooking the Palace Museum in Taipei. The project was a long time in the making spanning four years. The main issue was the vertical connection between the two floors involving the placement of the connecting stair, the appropriate double interior volume space and the area of roof terrace required.
The final scheme placed a sky-lit gym on the upper floor adjoining the roof terrace. It is connected directly to a skeletal stair with natural light filtering through to the lower floor. This was the most efficient use of space while allowing natural light to imbue this roof-top space and living room view to the Palace museum.
The selection of material finishes is a study in contrasts. Limestone, beige colored walls and ceilings is the base palette. Green marble, walnut veneer panels, and copper are the darker accents that provide an added layer of sophistication to the space.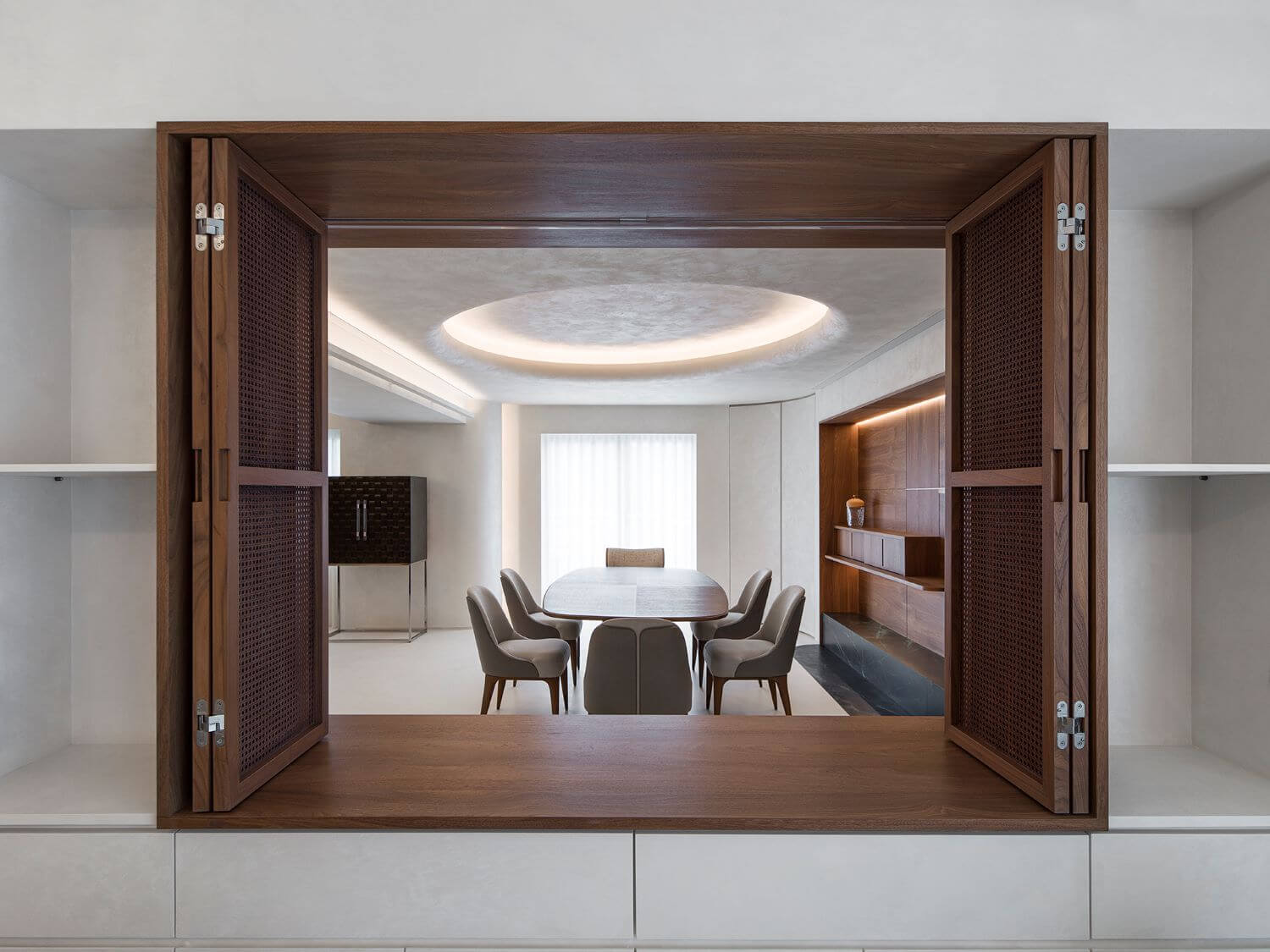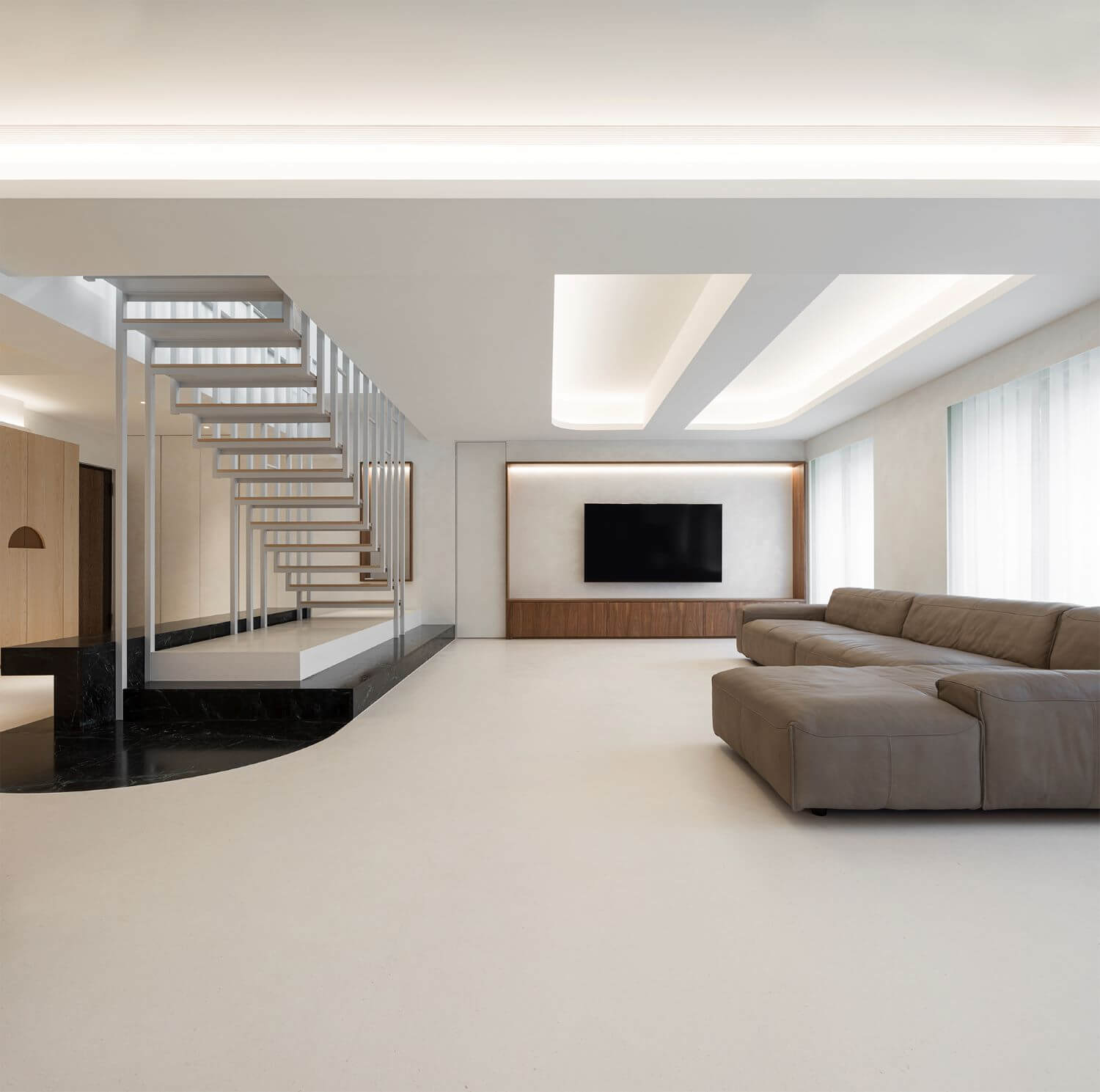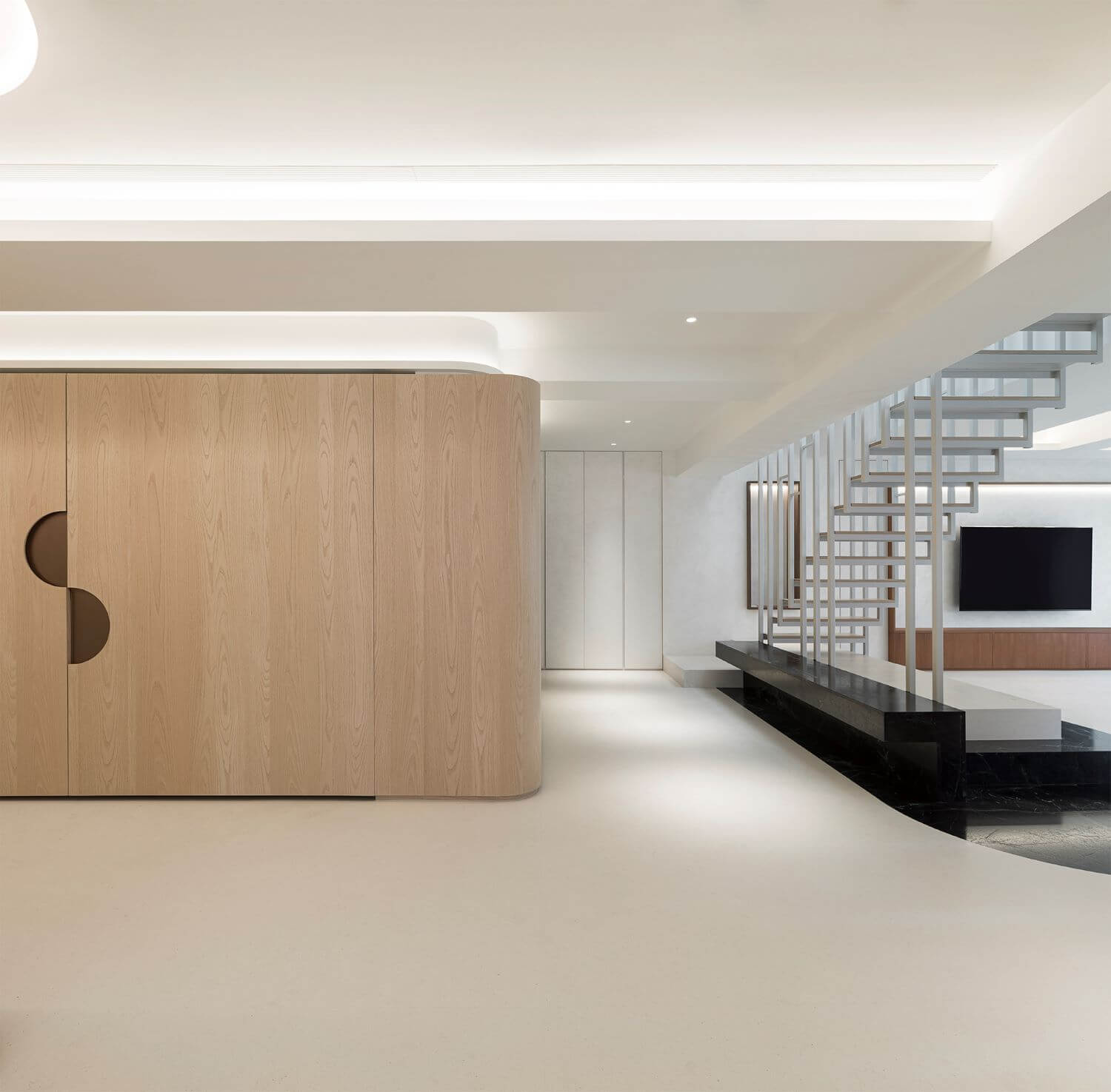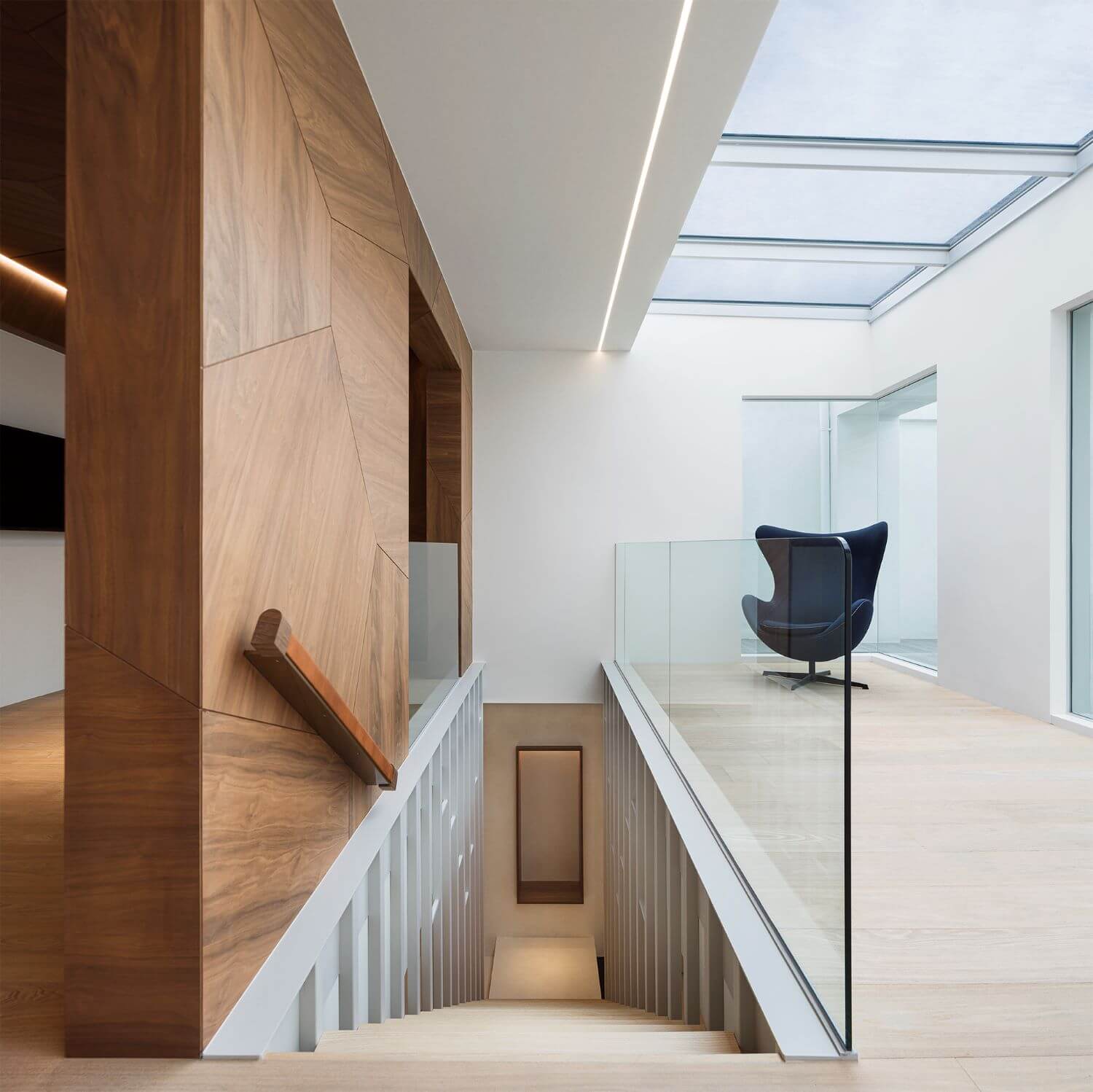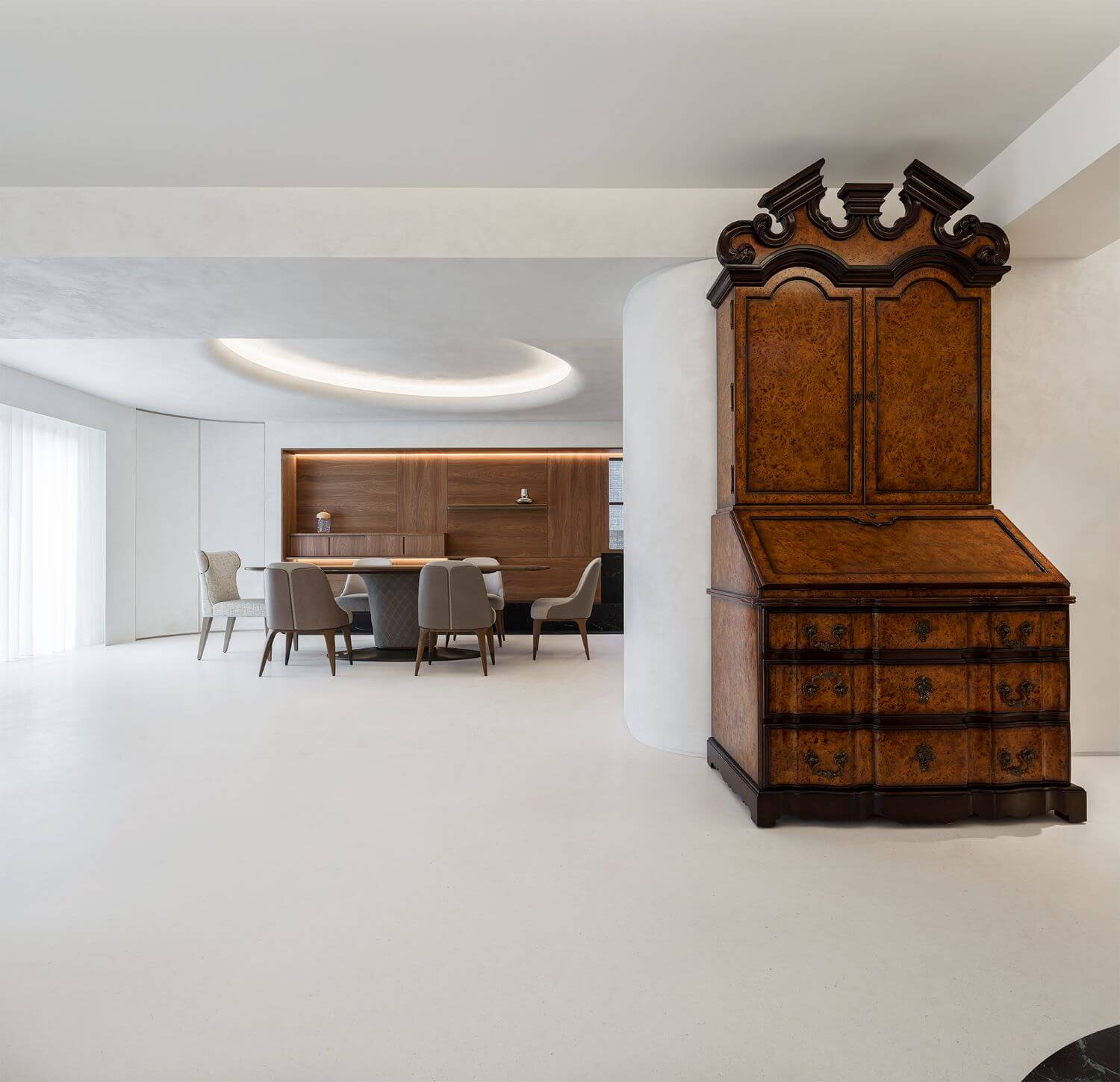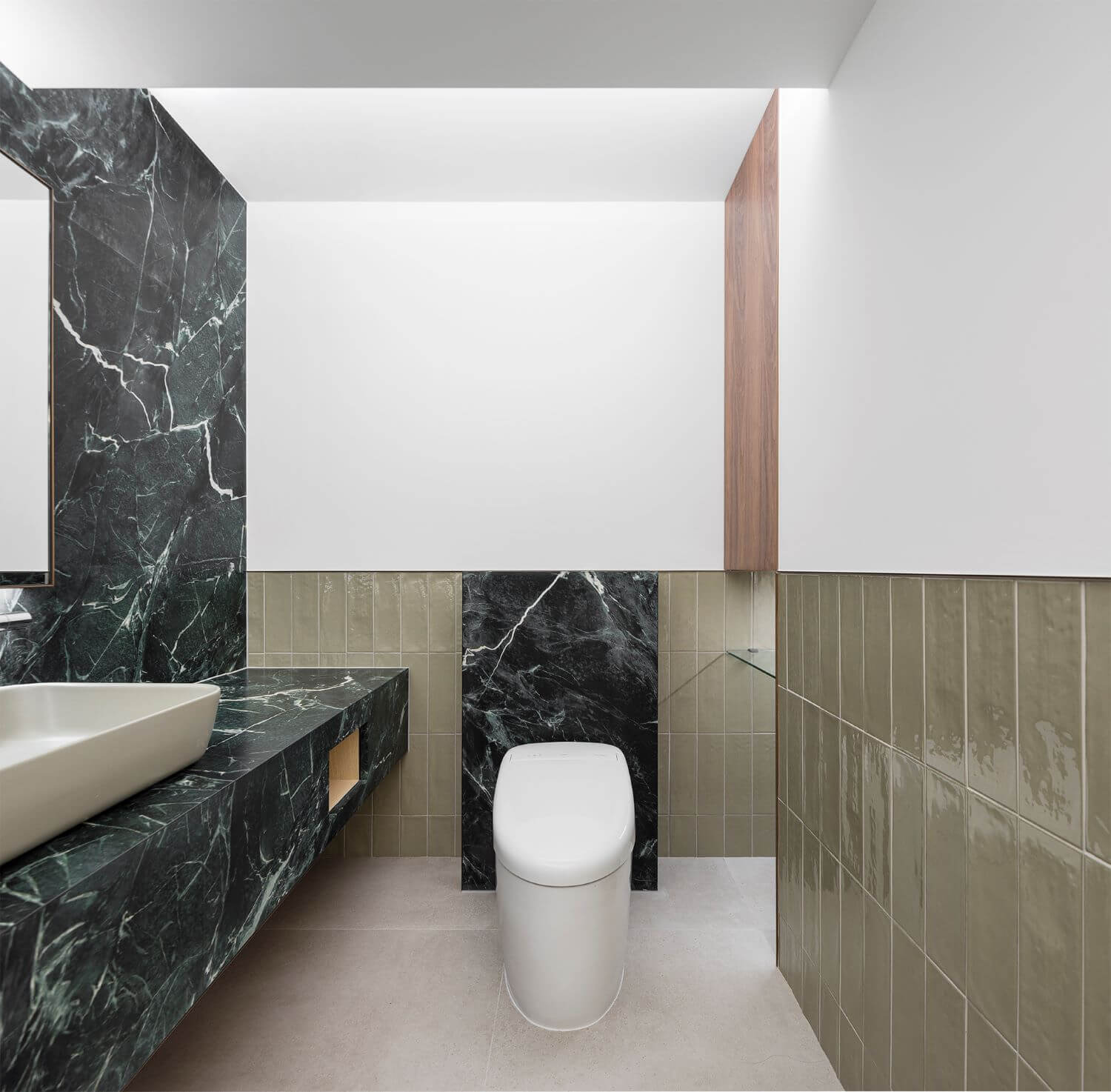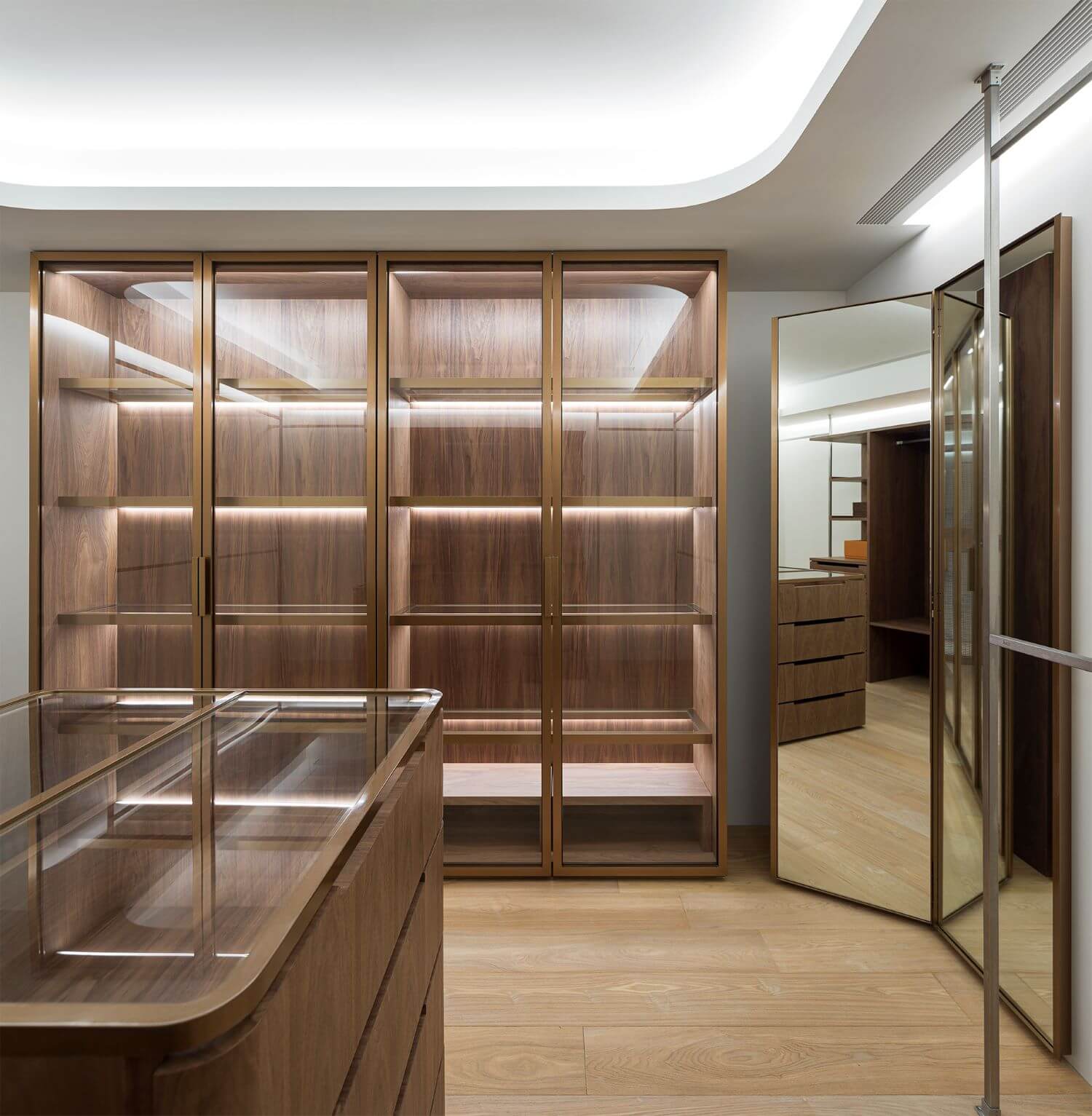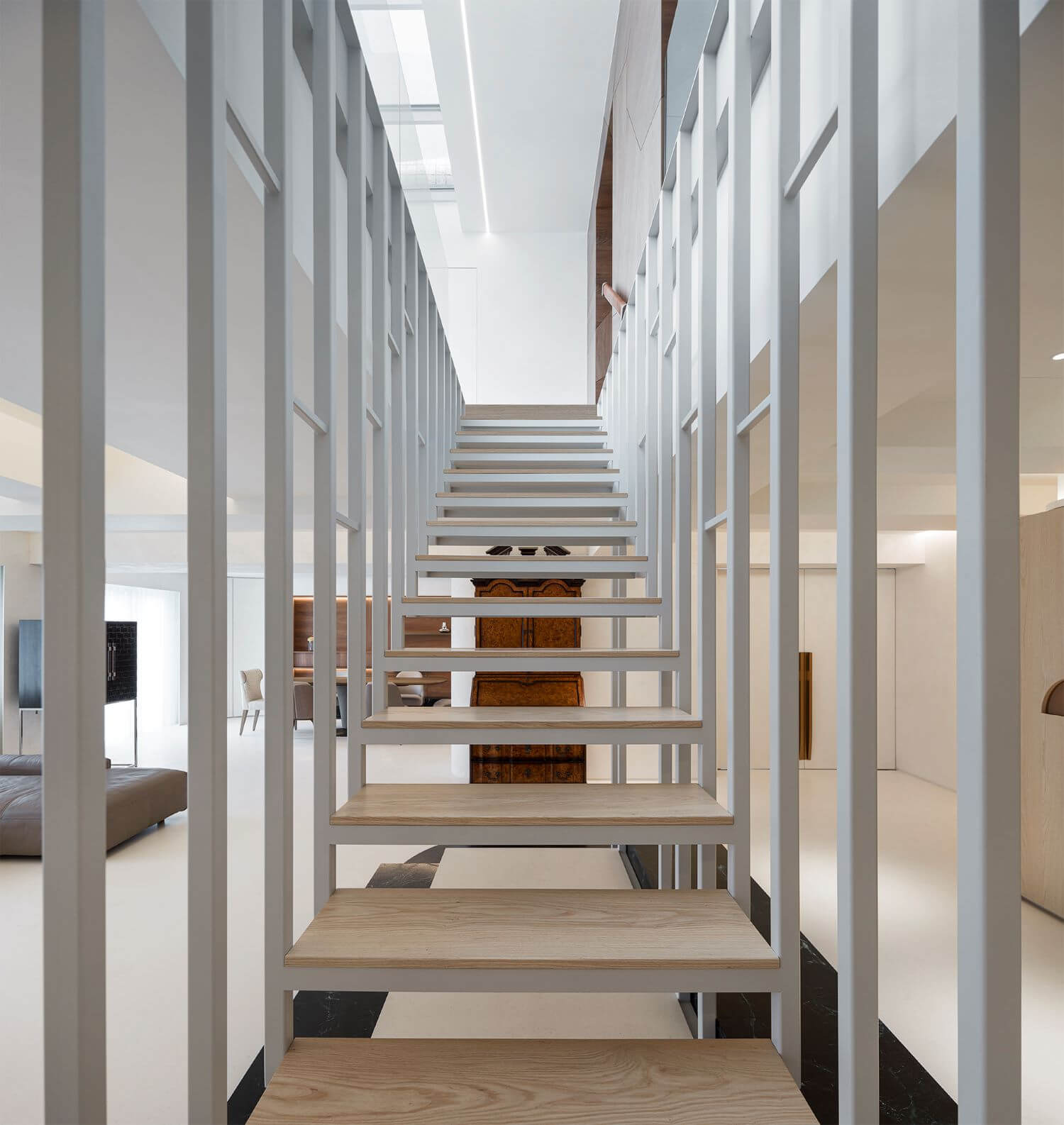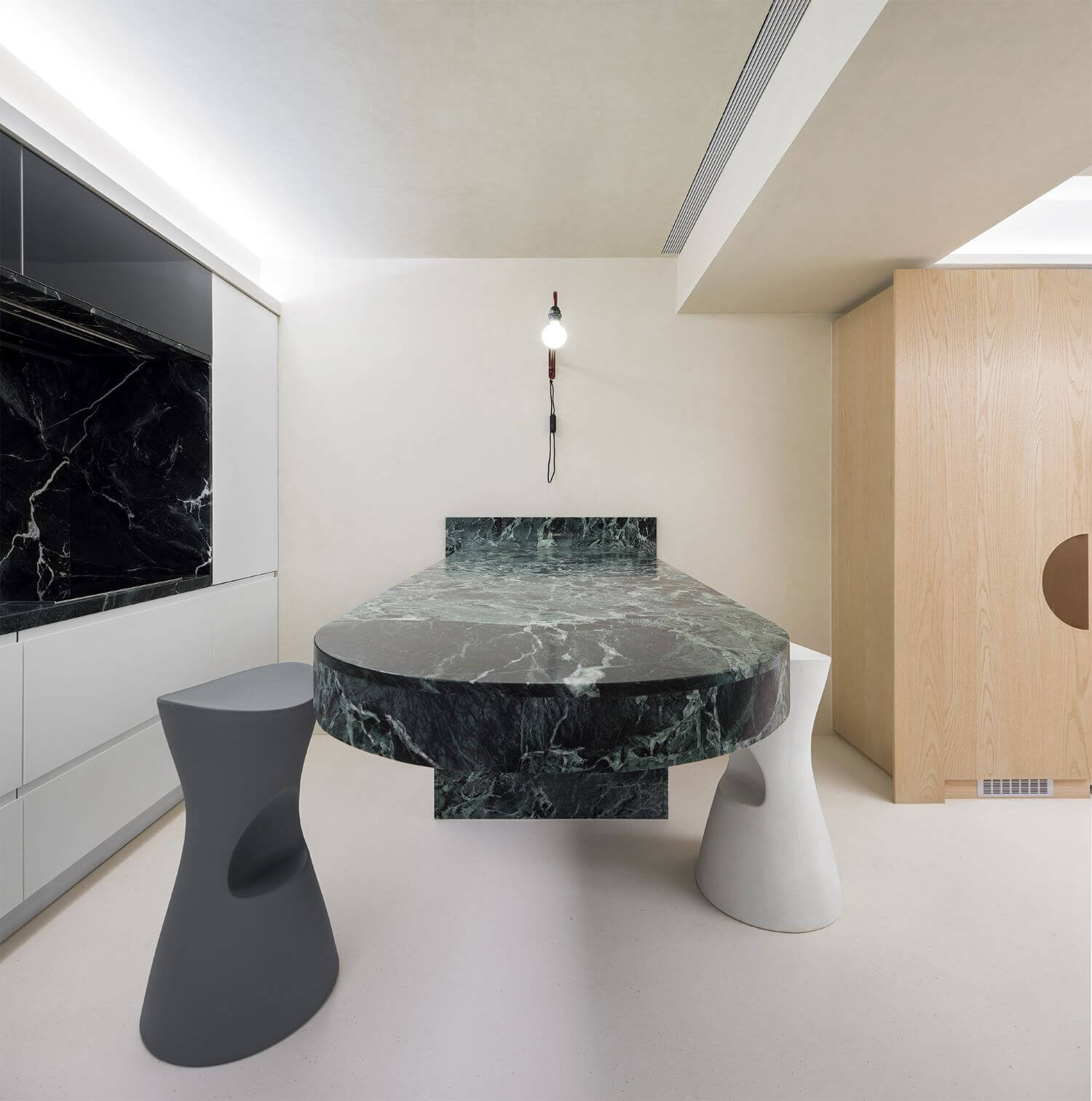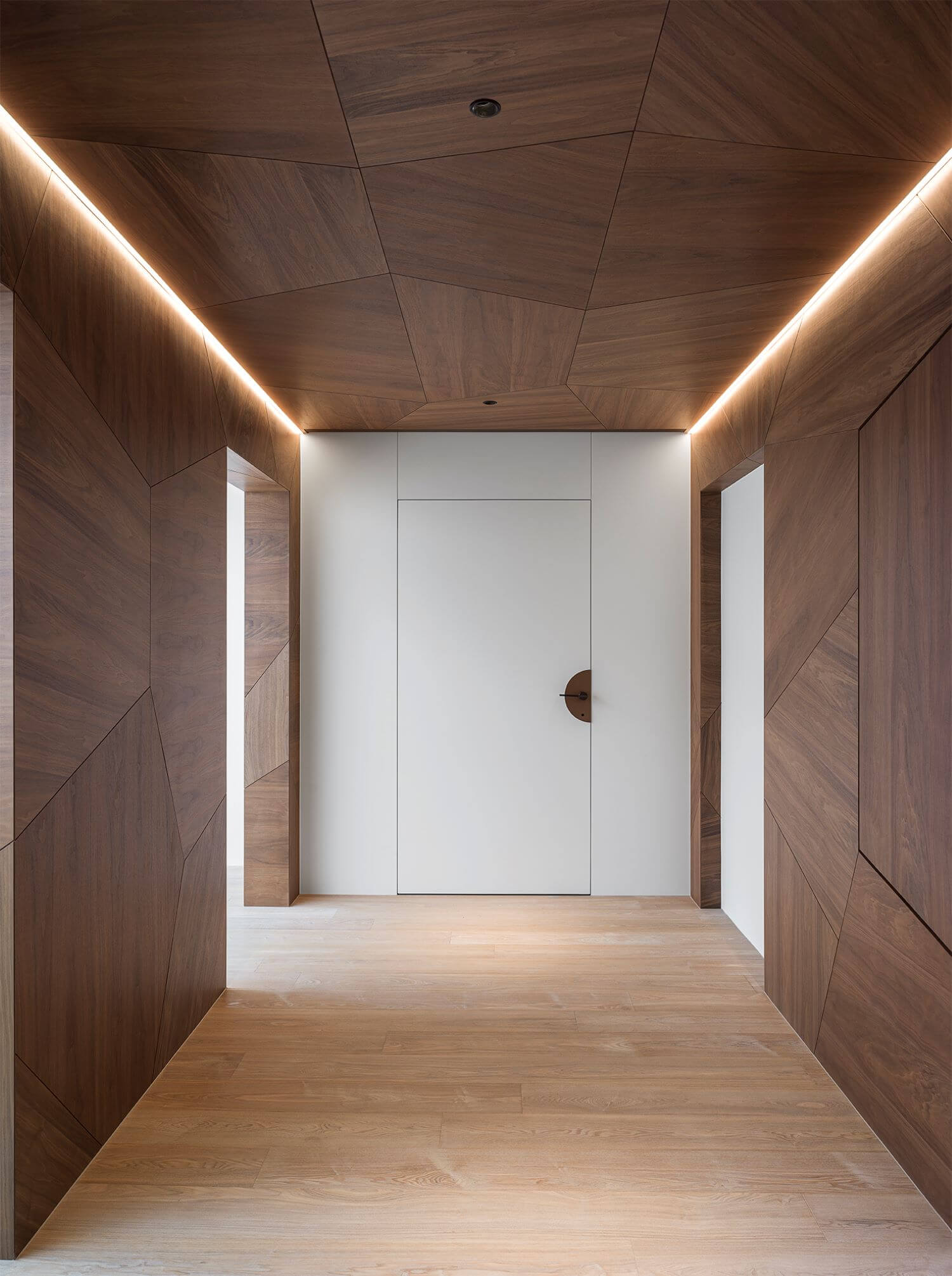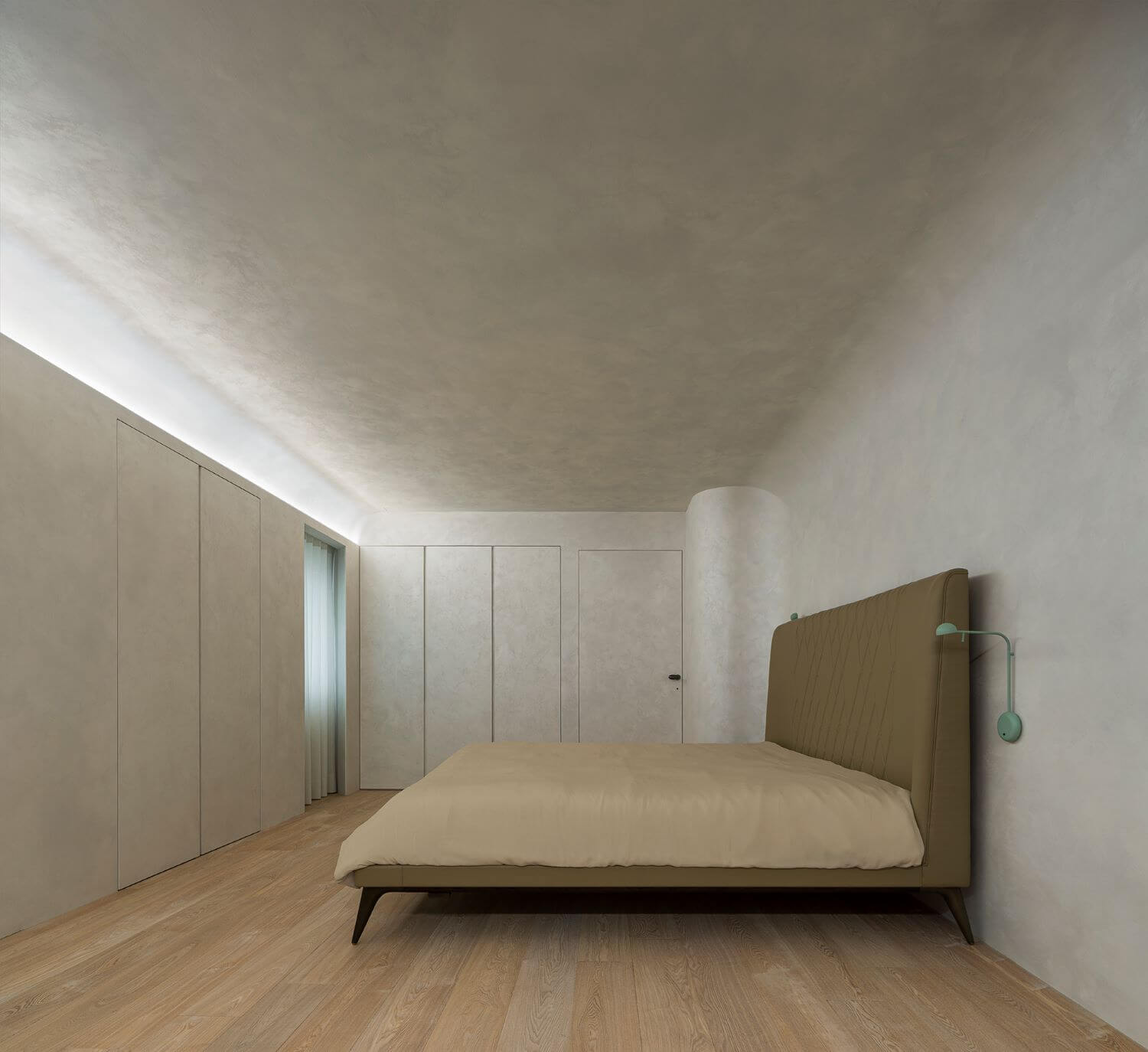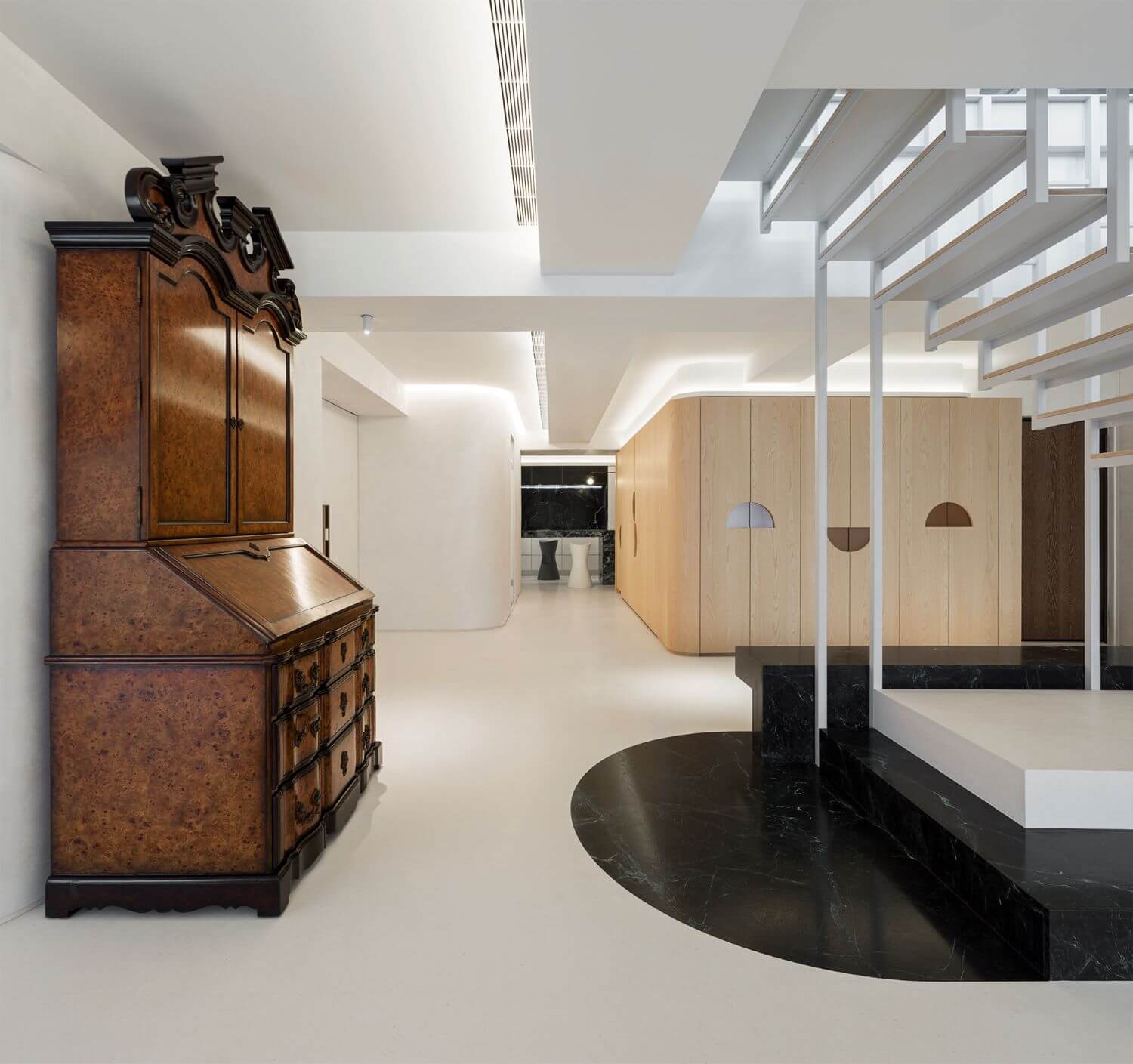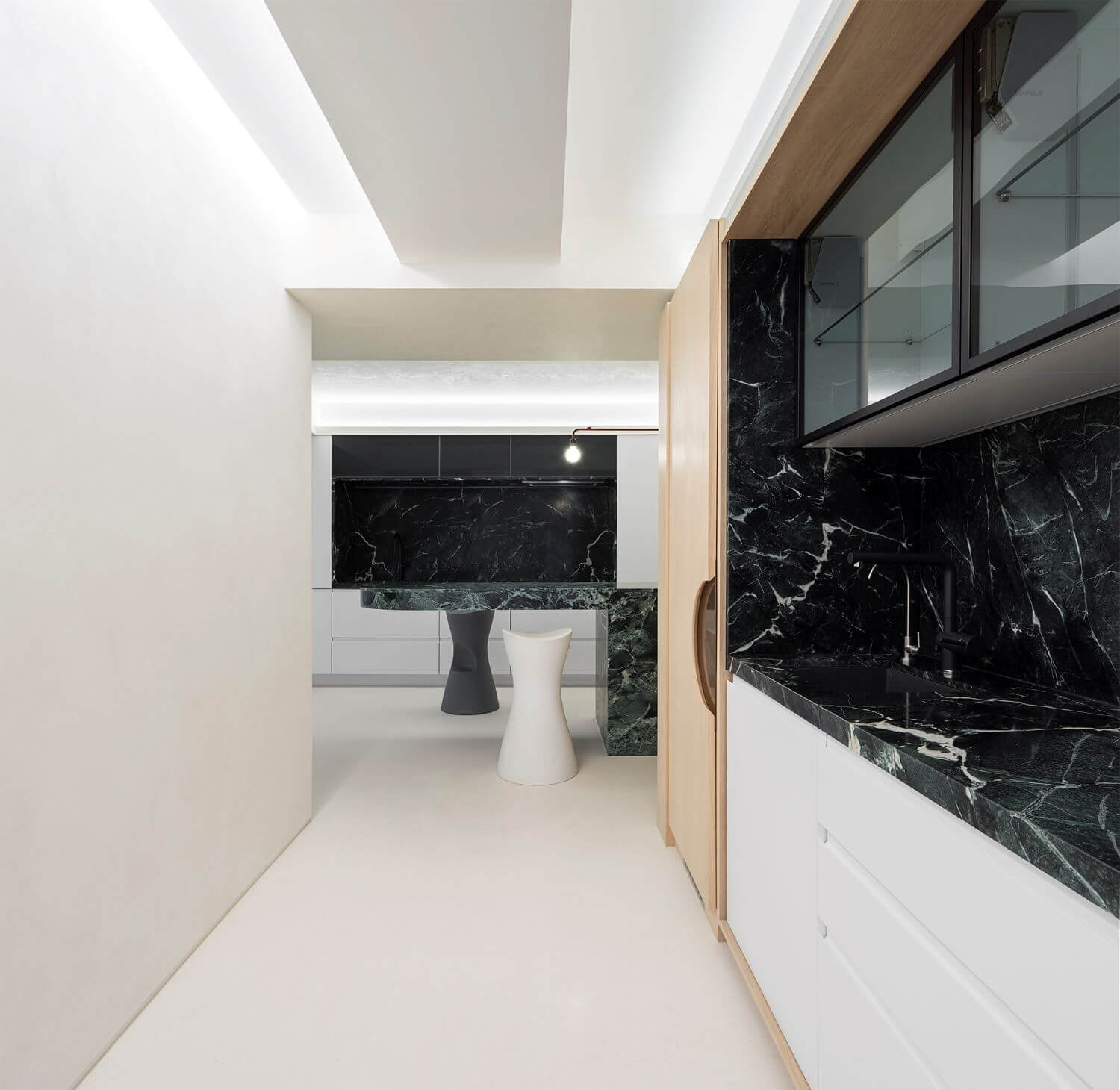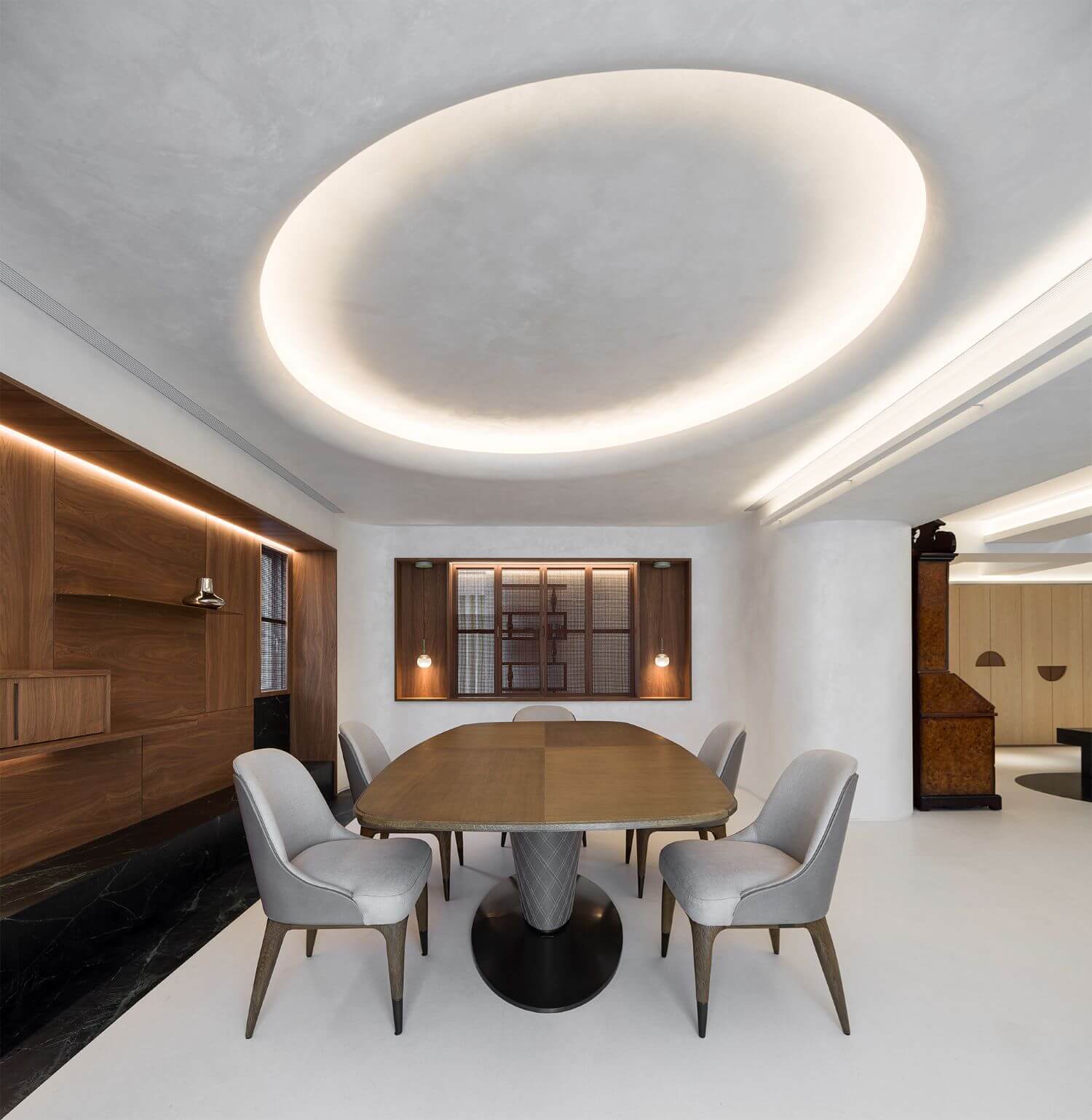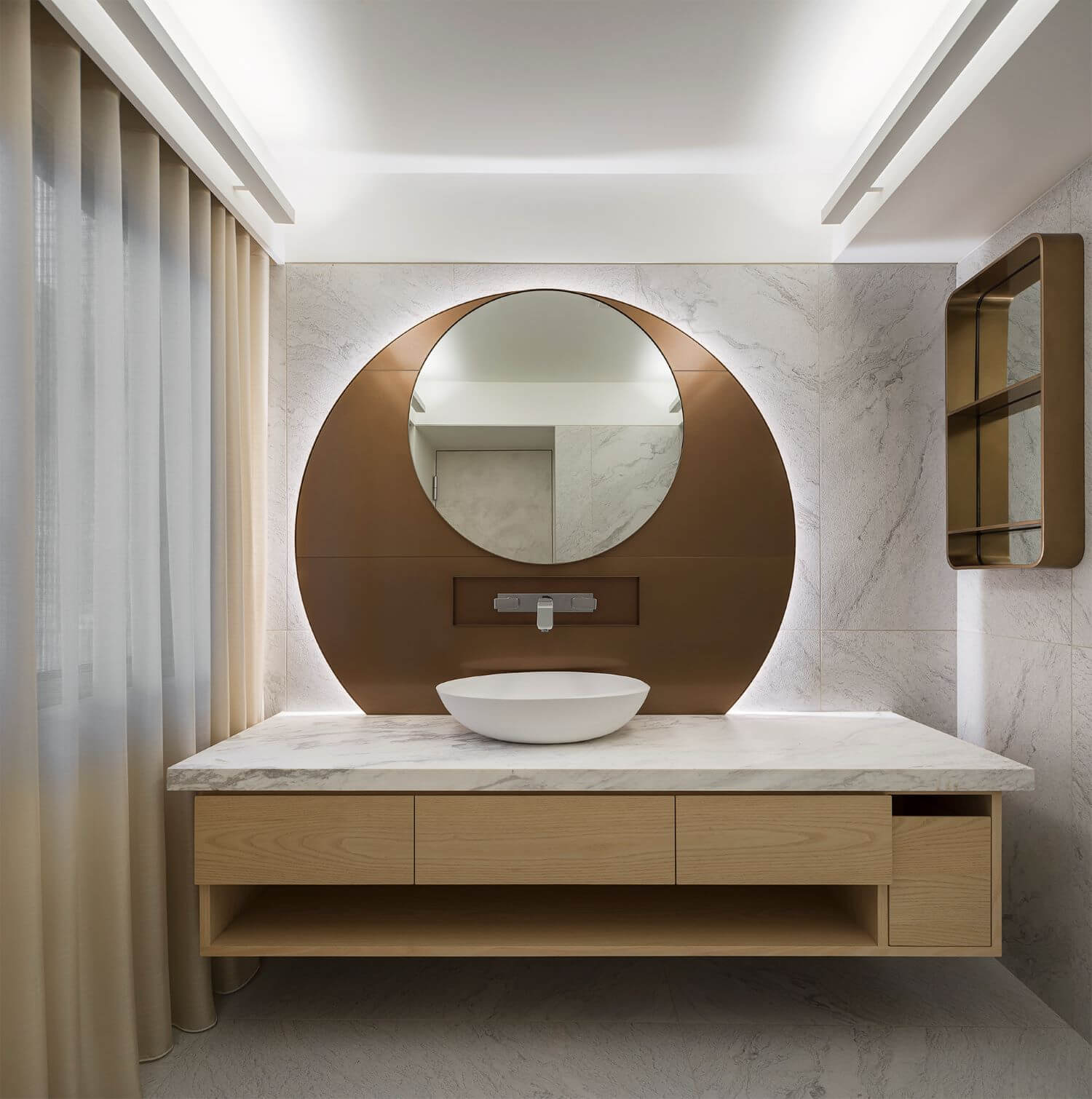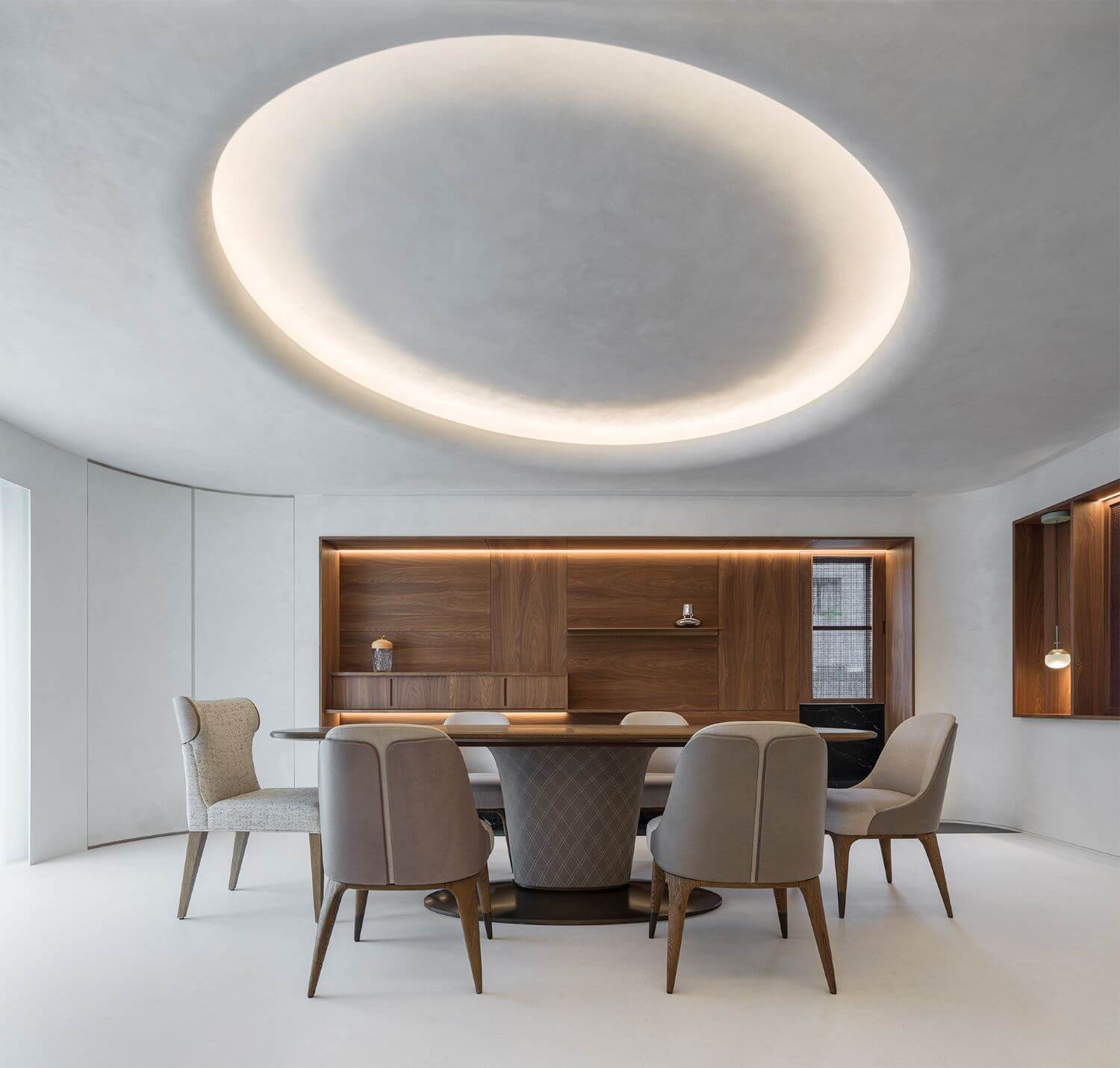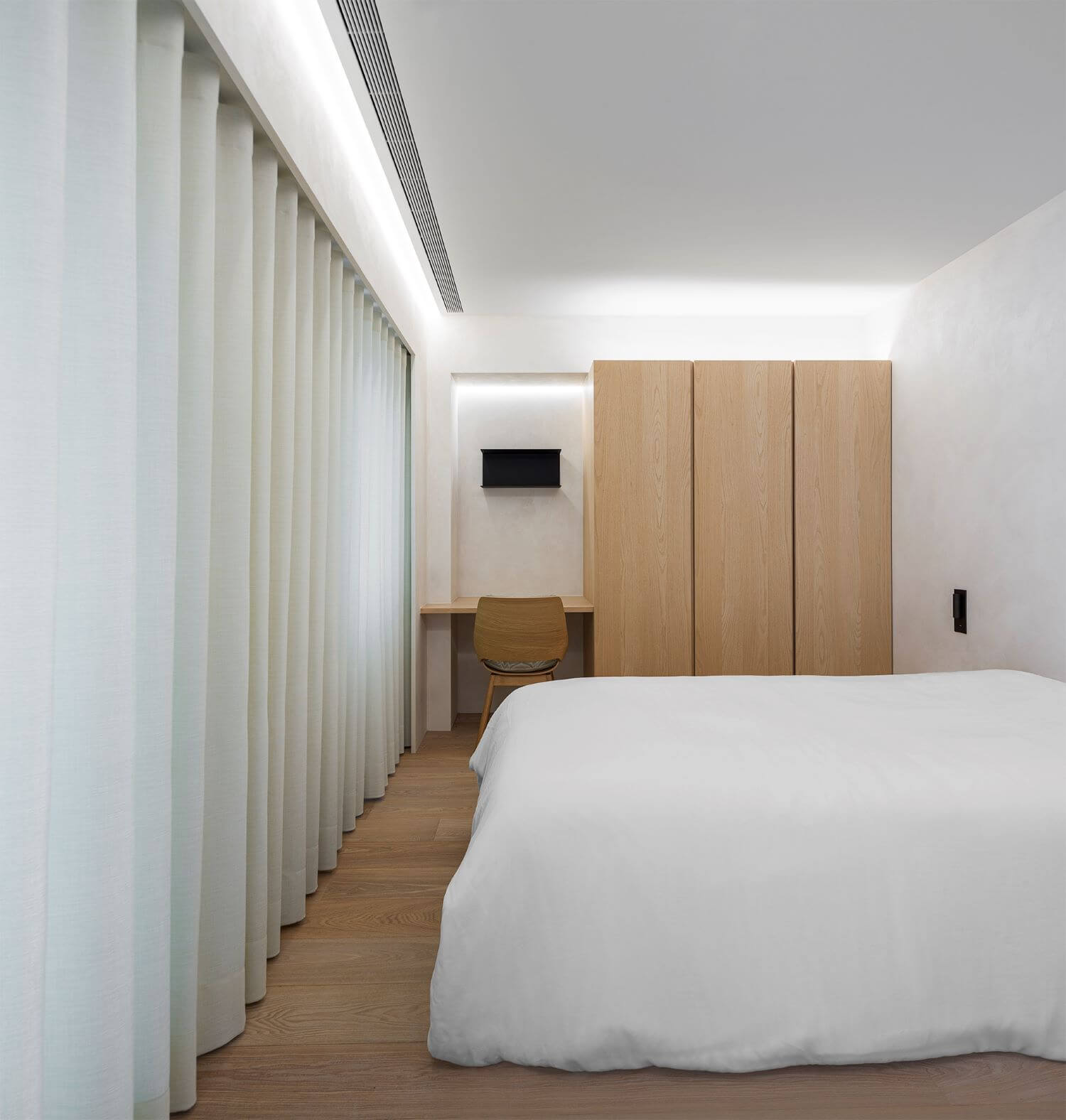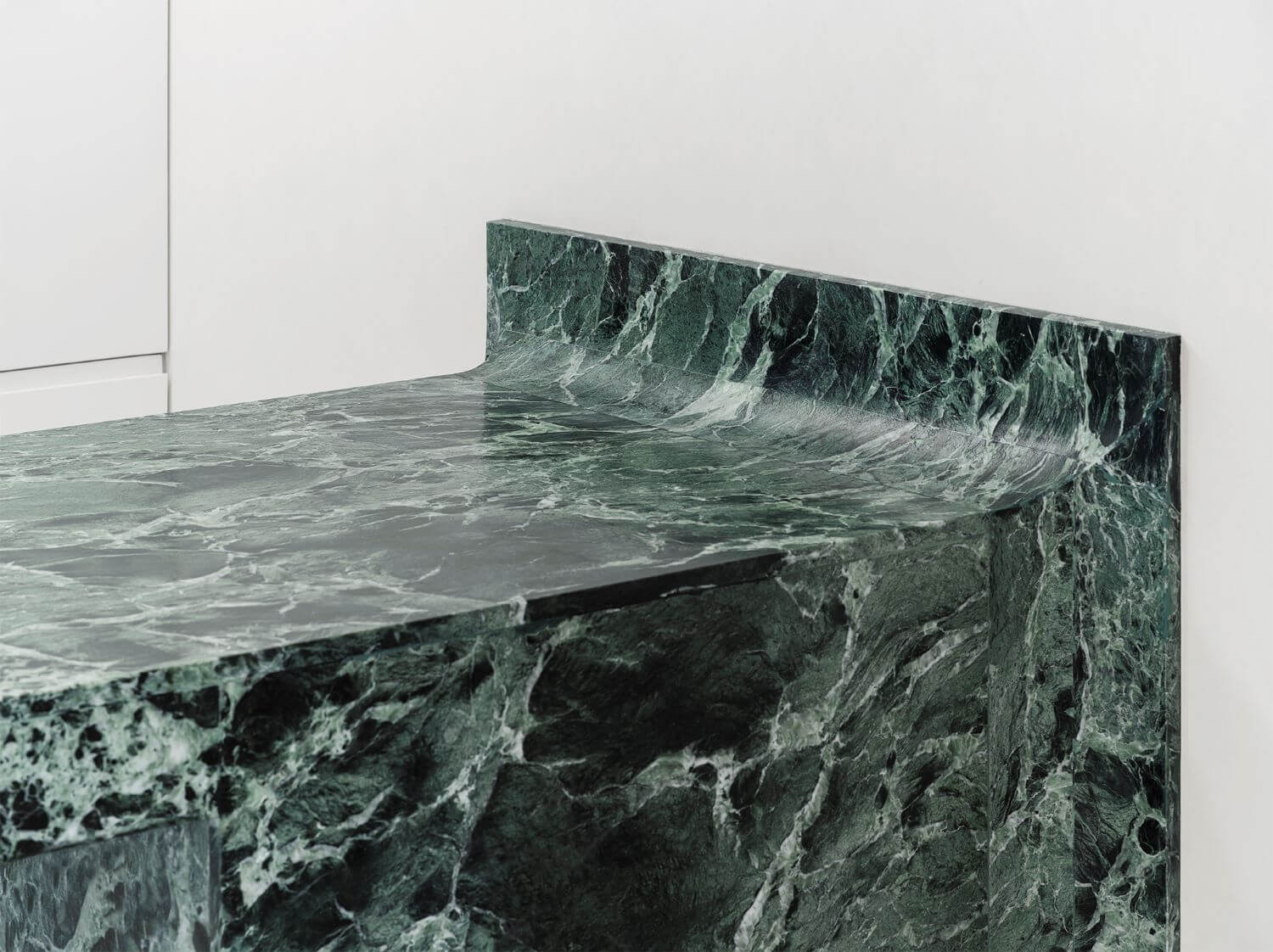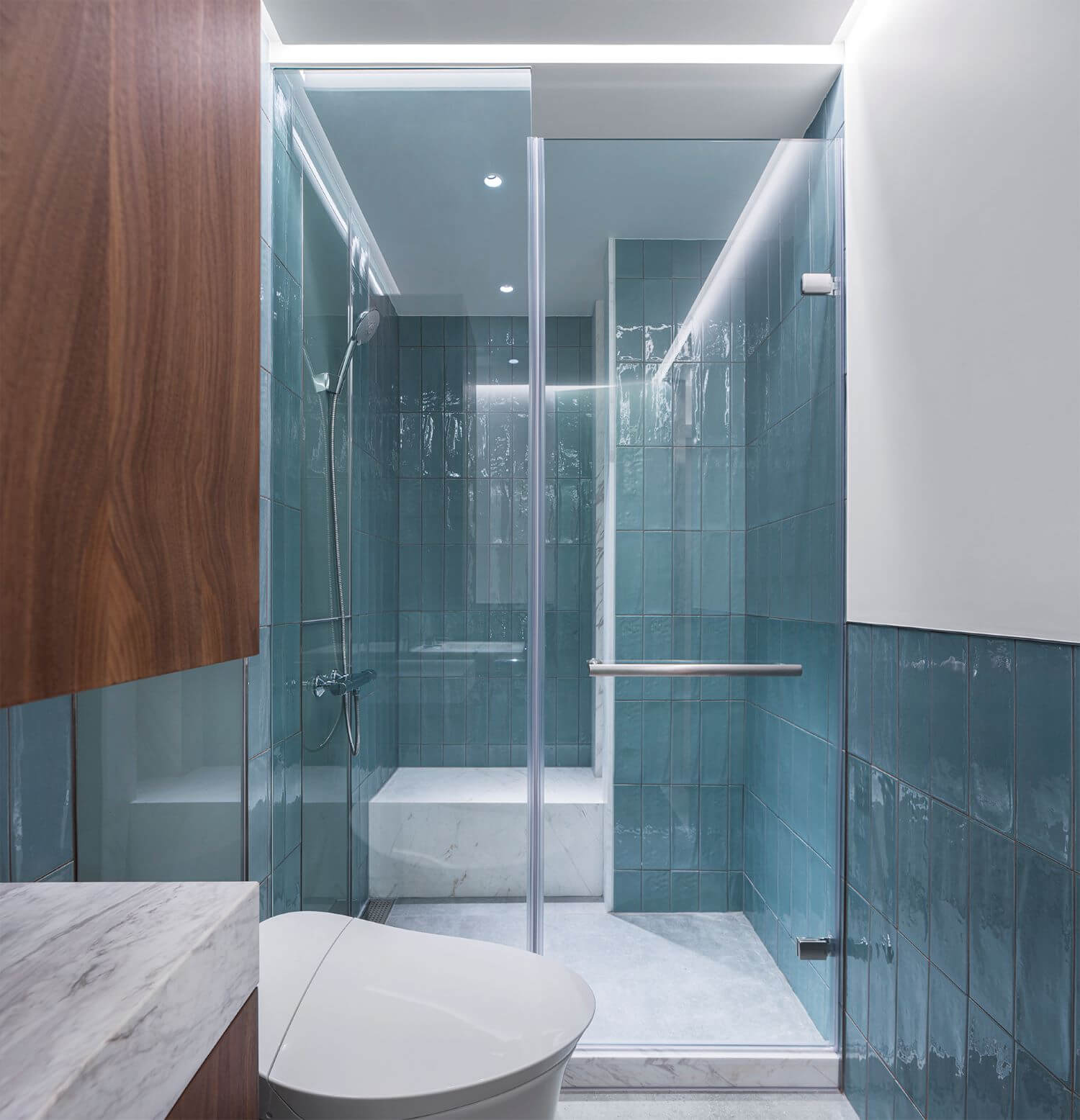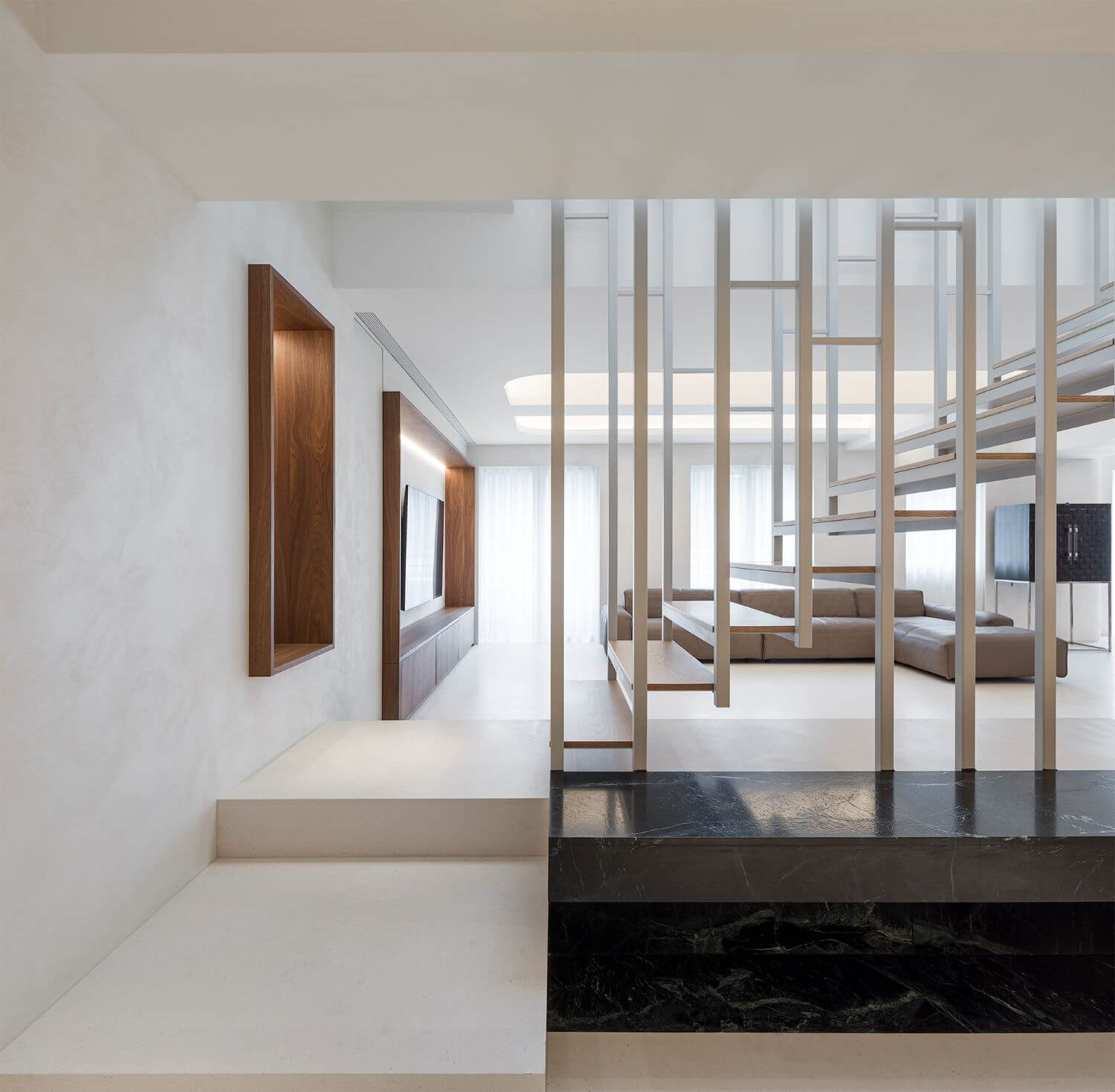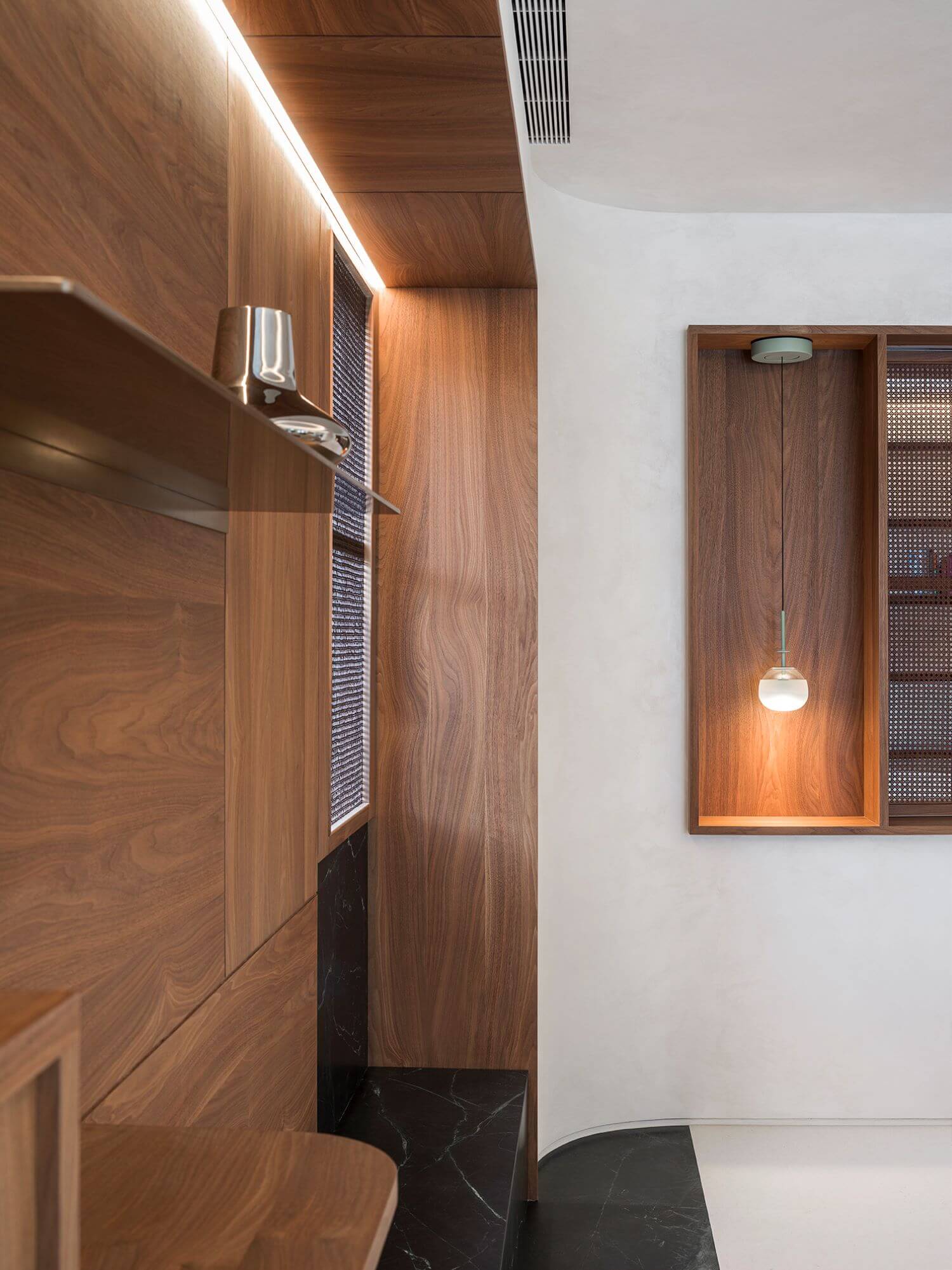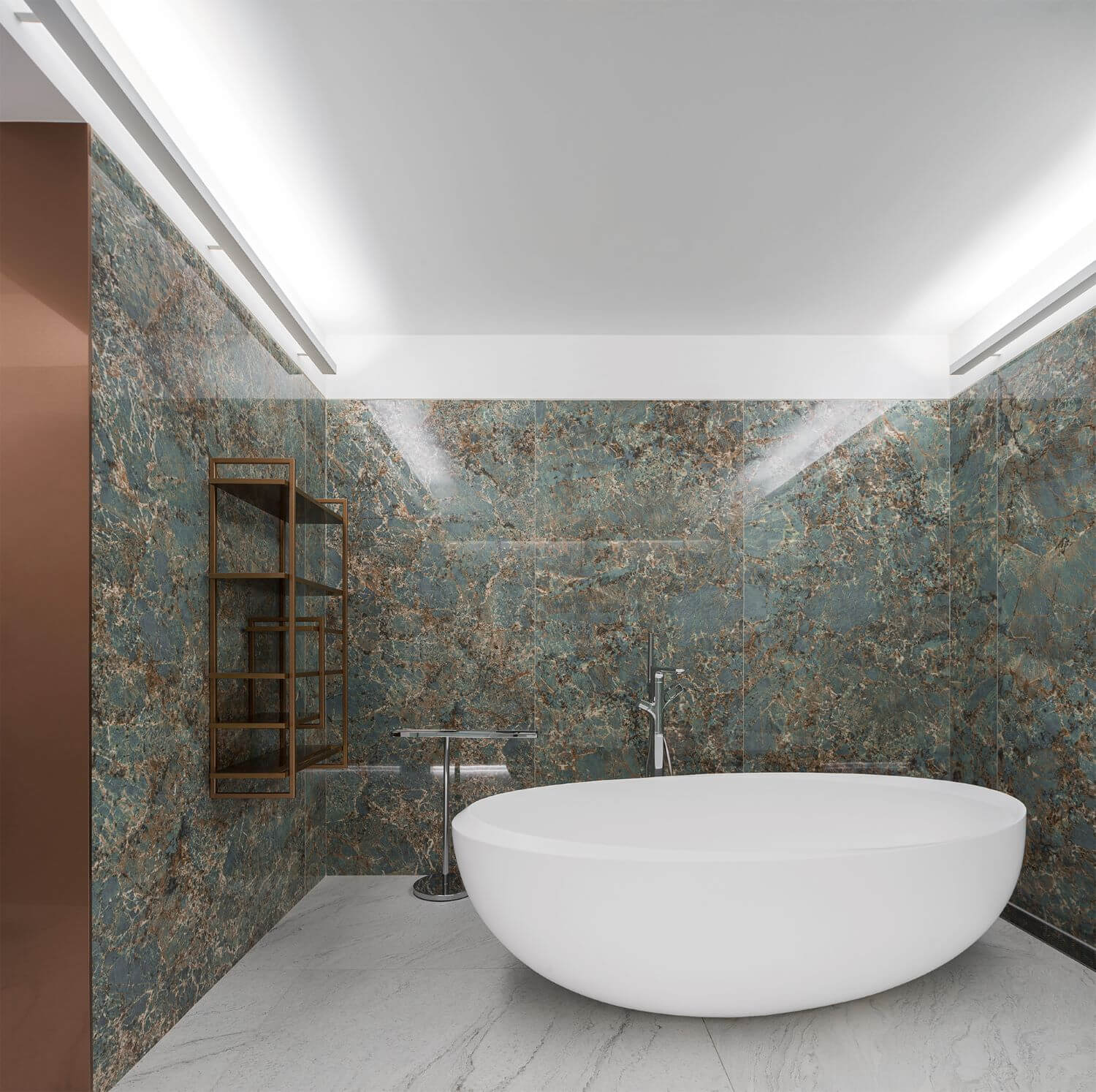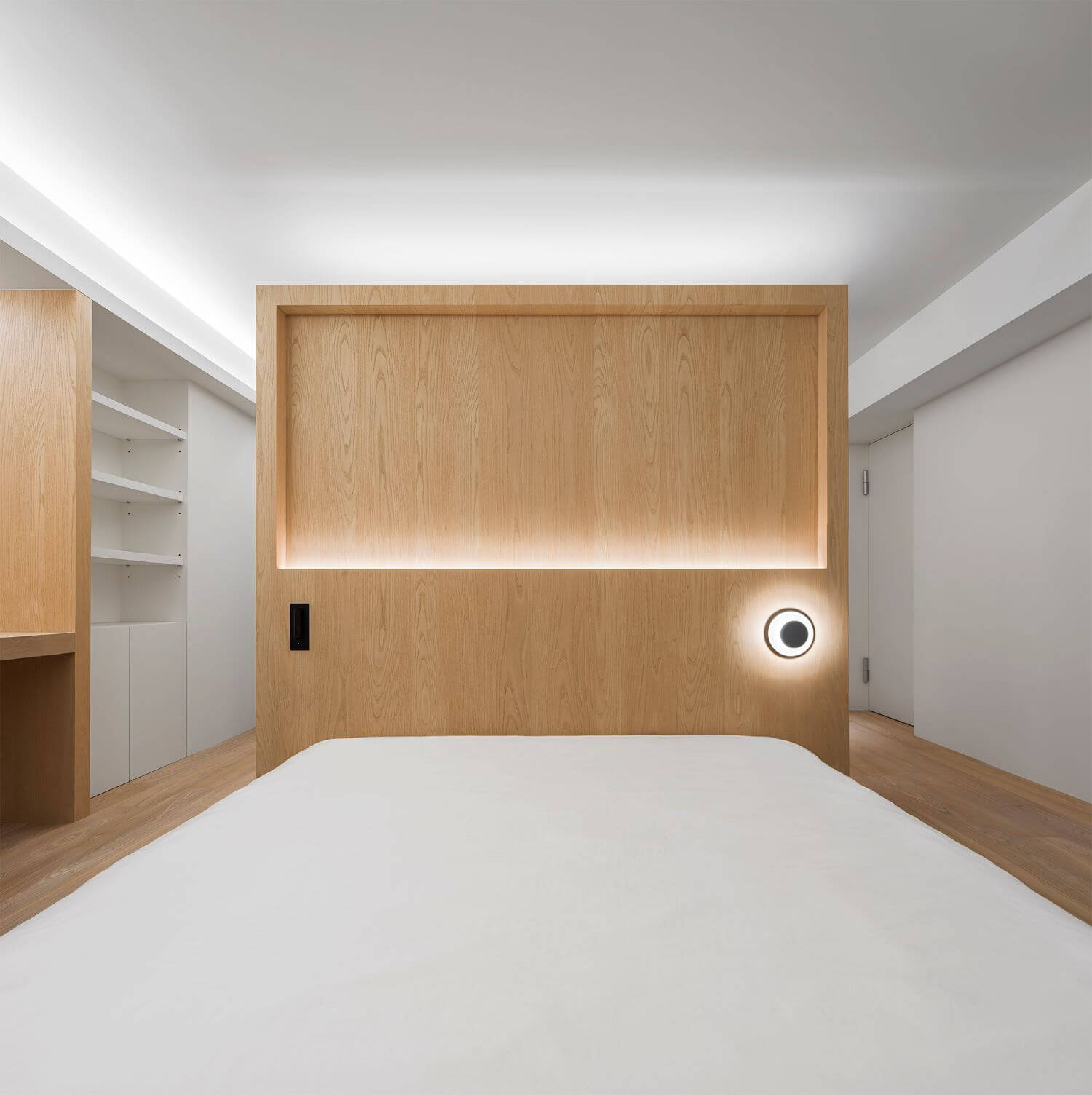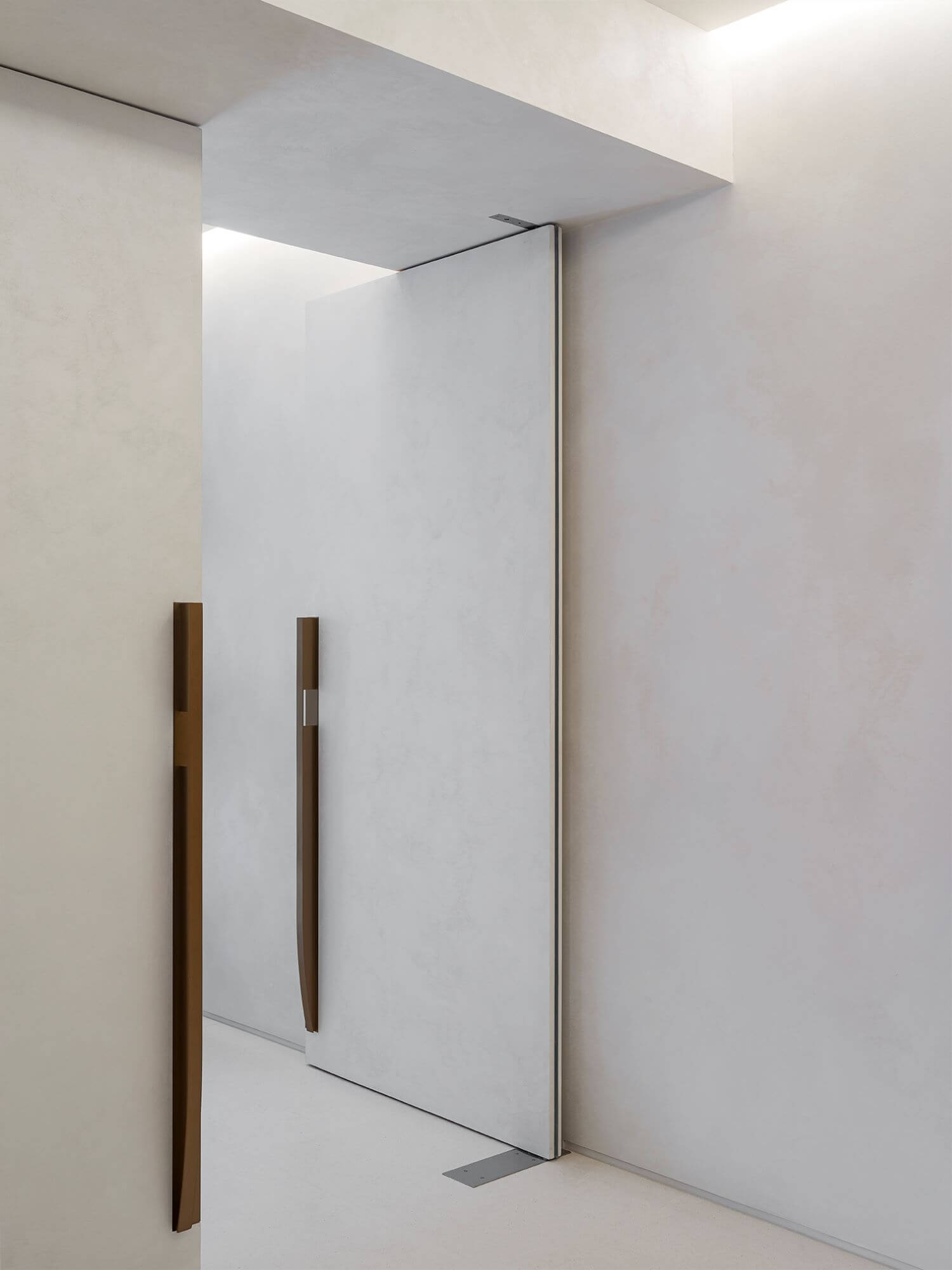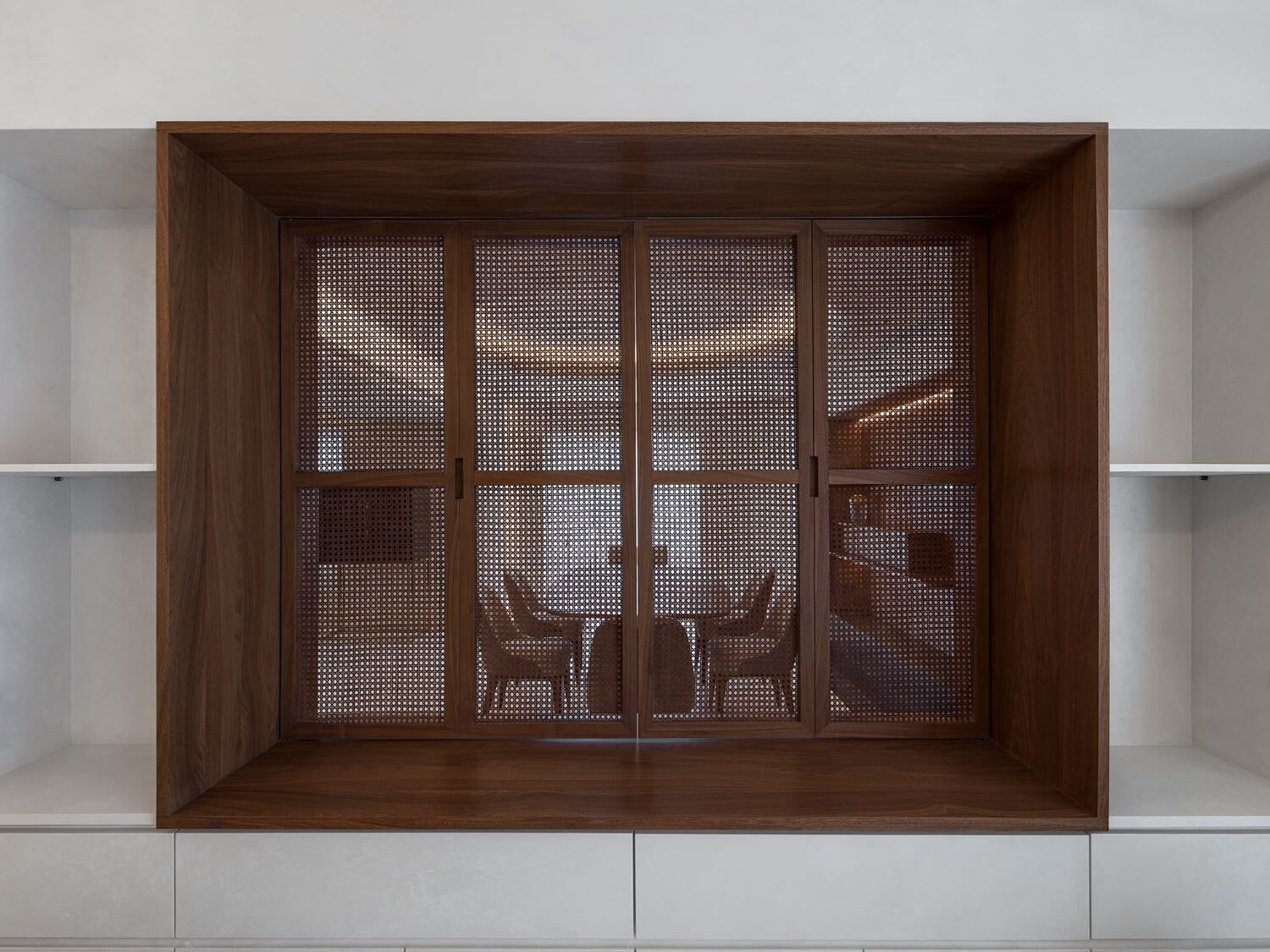 ---