Alma de Arquitectos + Estudio Radillo Alba: Estética BC is a beauty salon in Guadalajara, Mexico. The rented commercial space which hosts the salon, had previously been a butcher shop. To save on cost, the design premise was to create a distribution scheme which would work within the existing frame of the space. Under this guideline, we developed a proposal to arrange the space we received. We standardized the different heights of the place, restored stucco and plaster, and converted service patios into contemplative spaces.
As it was an old commercial building, its relationship with the street was different from what we were searching for. We wanted the beauty salon to have active communication with pedestrians. Our first question was how to enter the premises. We wanted the façade, without major formal modifications, to give a hint of what you would find inside. Our goal was that upon entering, the visitor would be taken on a journey and discover the interior in small doses.
Another objective of ours was to give identity to the brand through the architecture. We achieved this through the application of color envelopes in each main space. These large monochromatic surfaces, in addition to being a low-cost resource, help bring continuity and order to the program. The architecture was complemented by fixed furniture that completes the activation of each area with its respective use.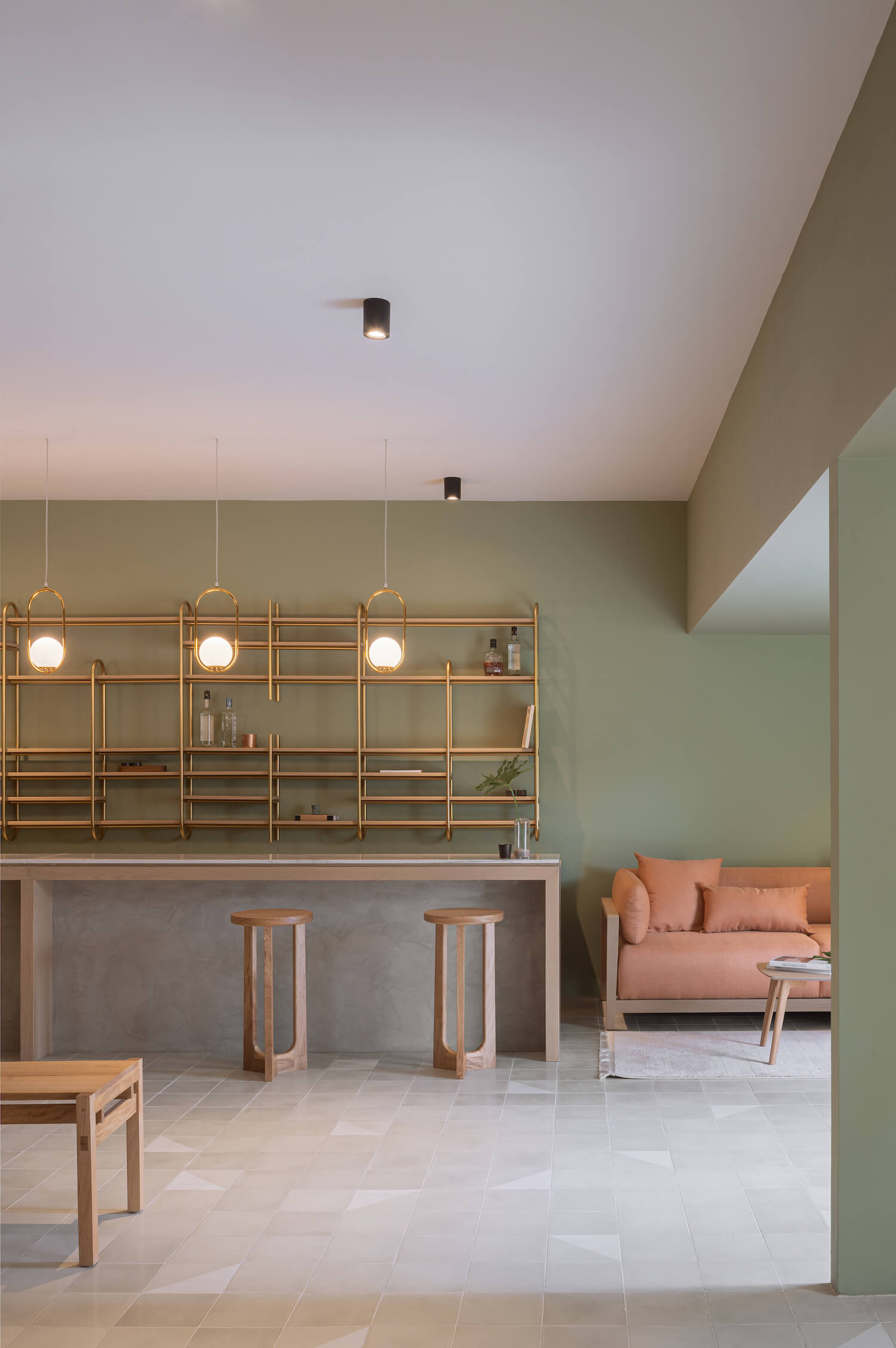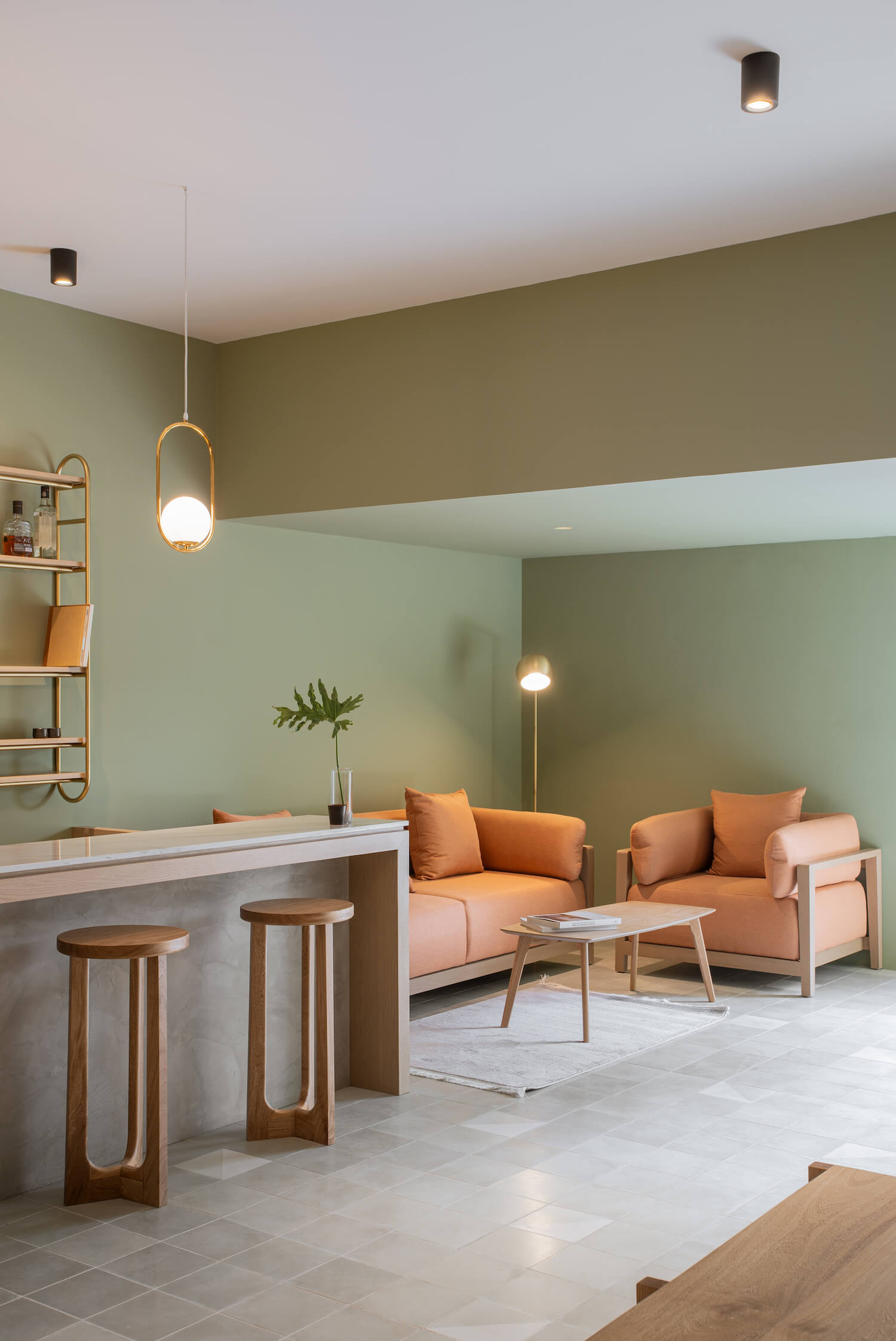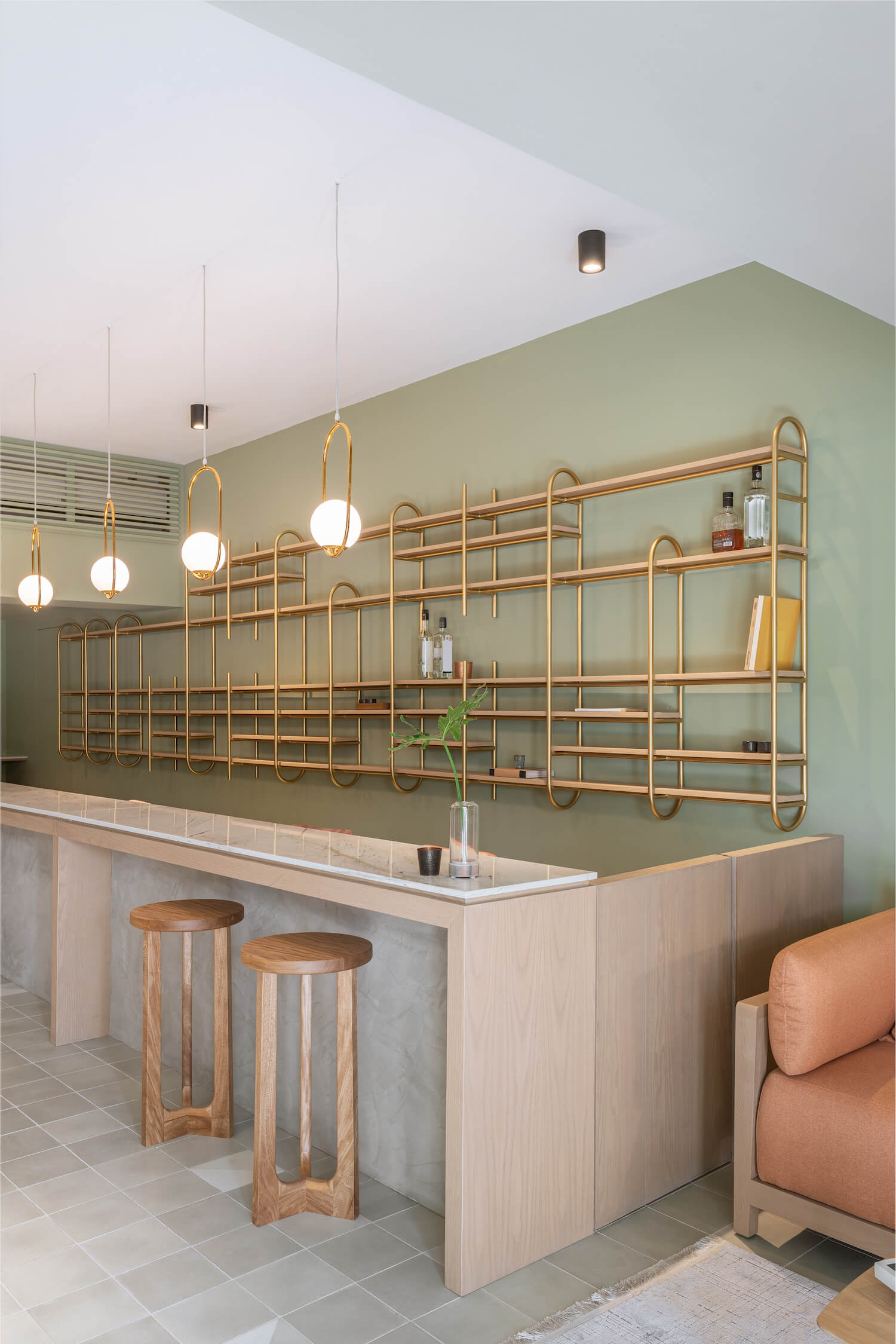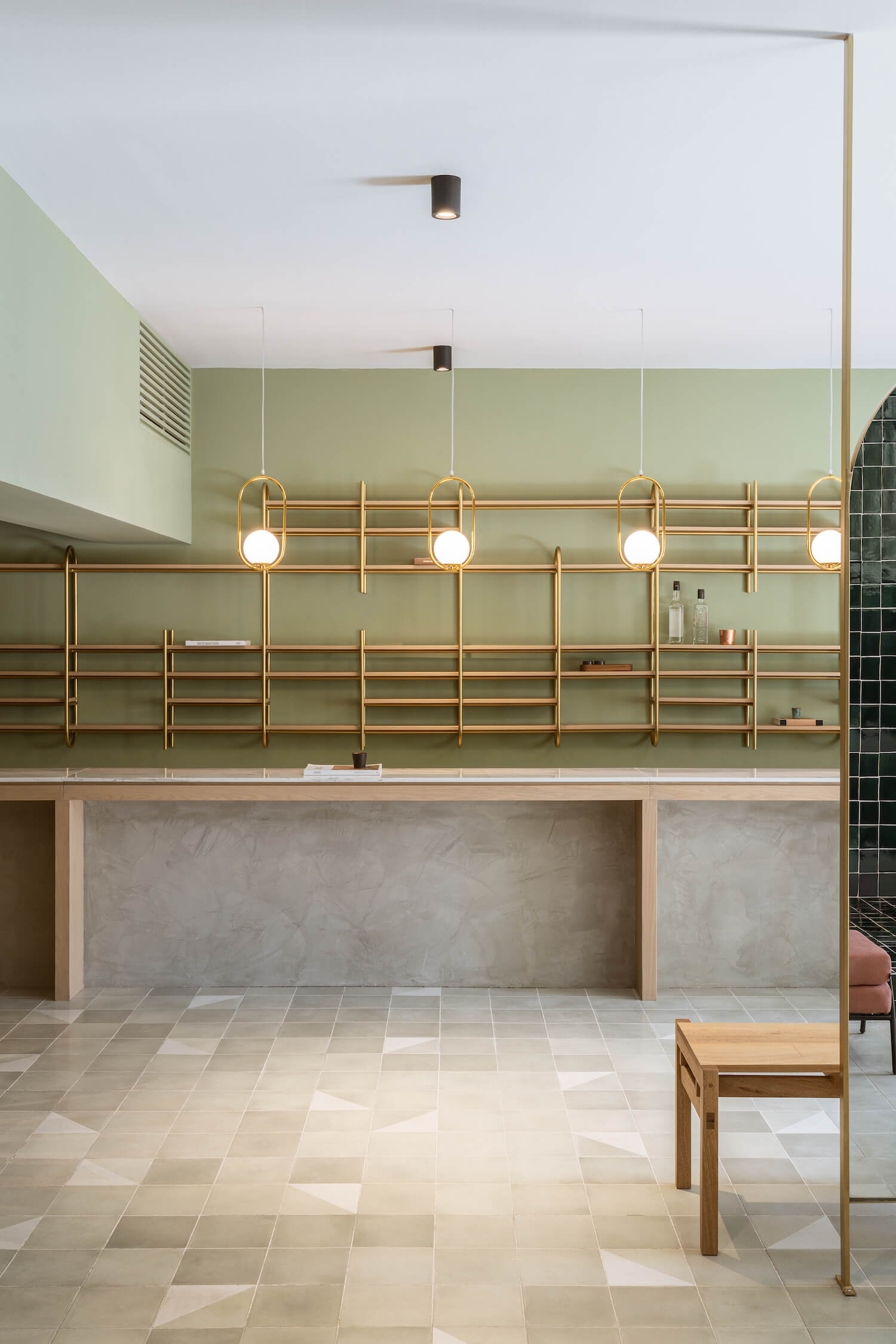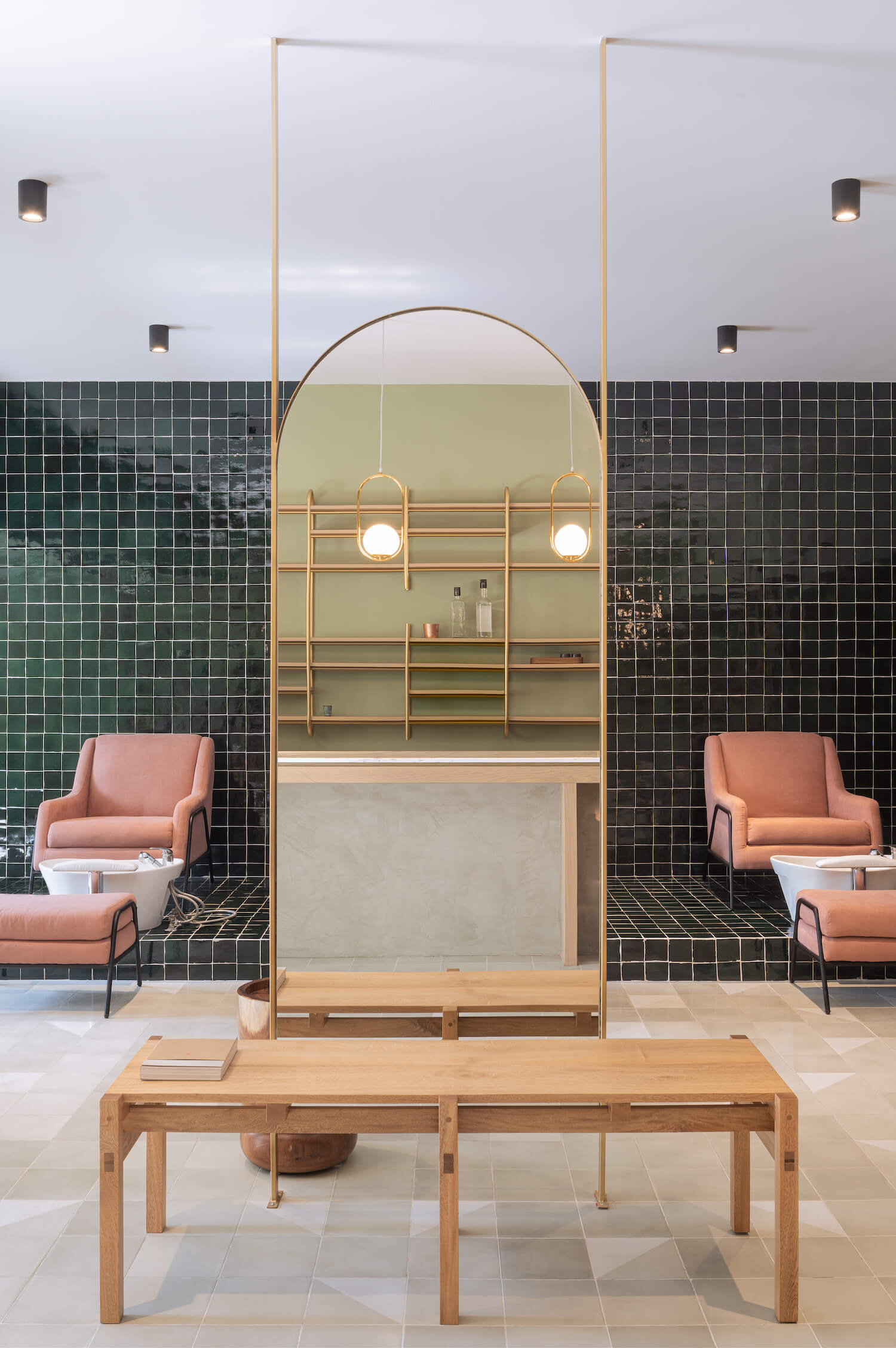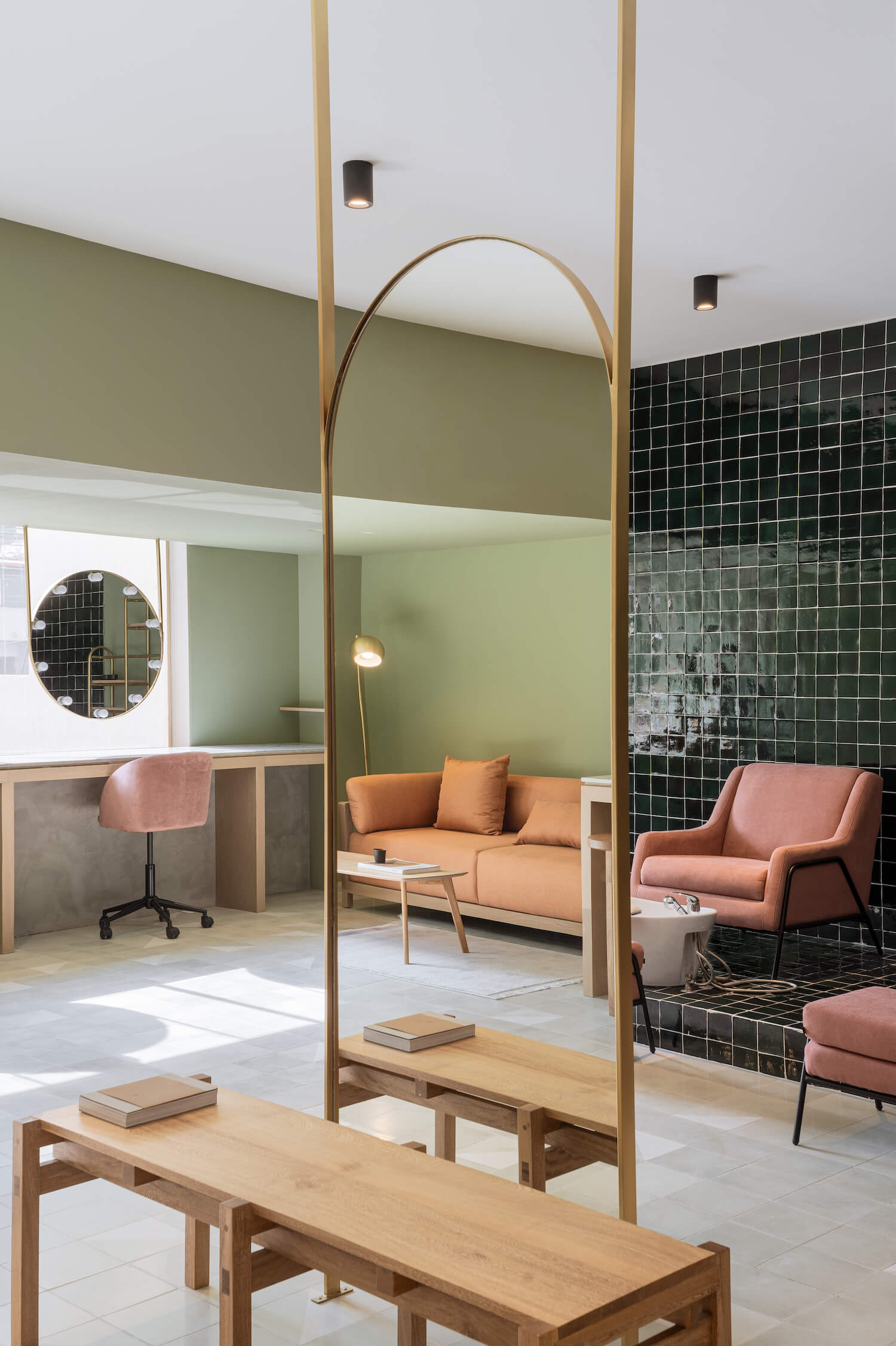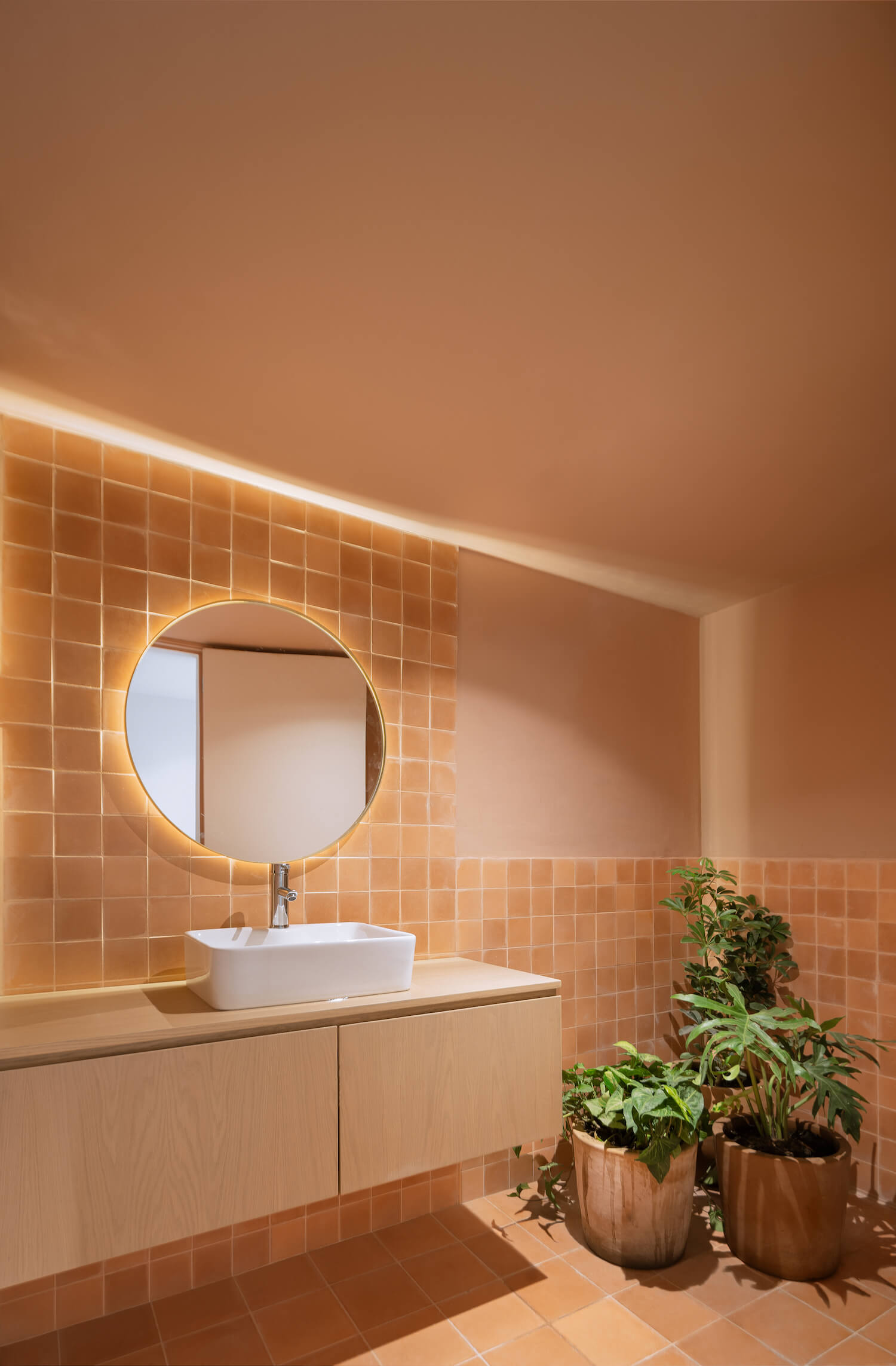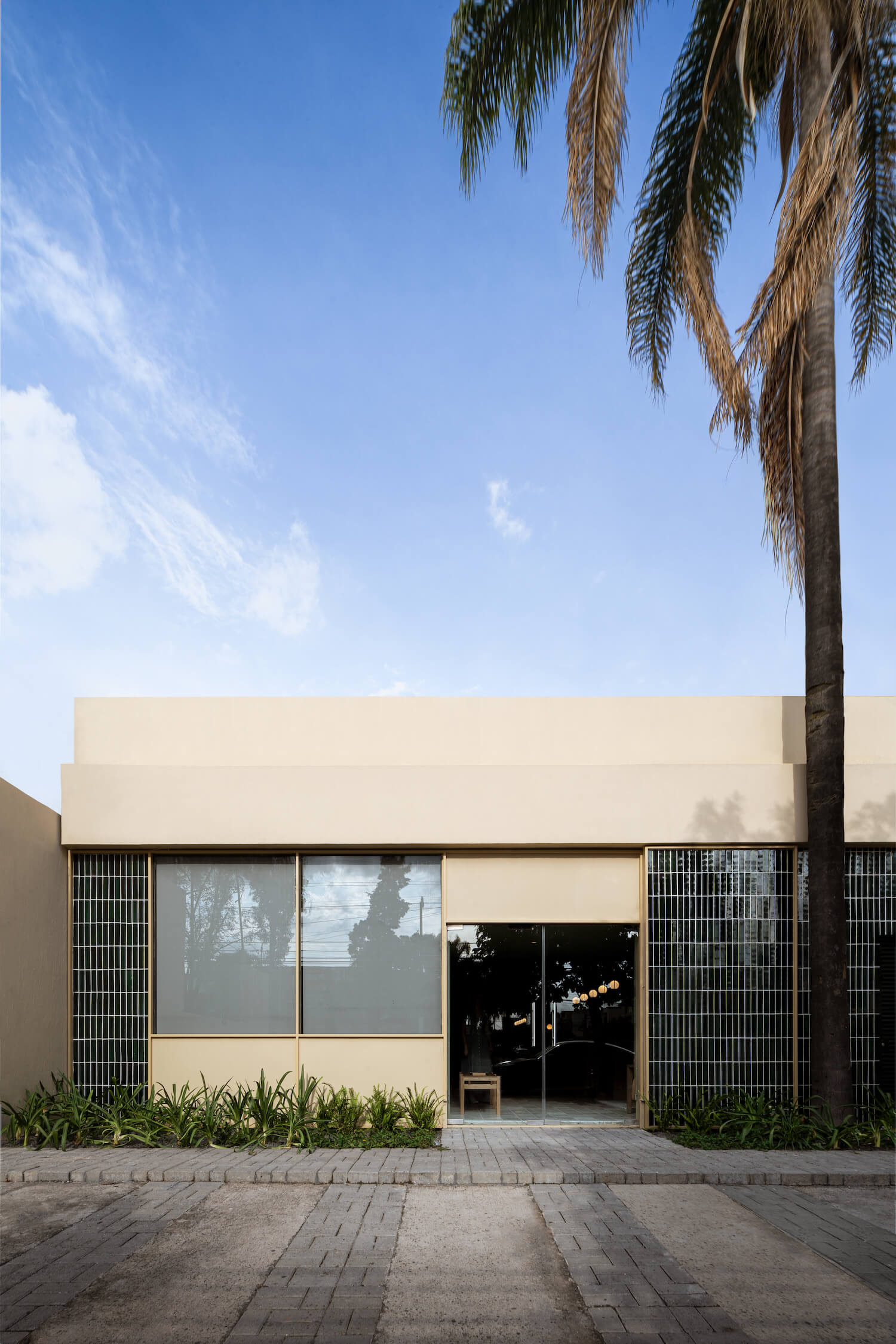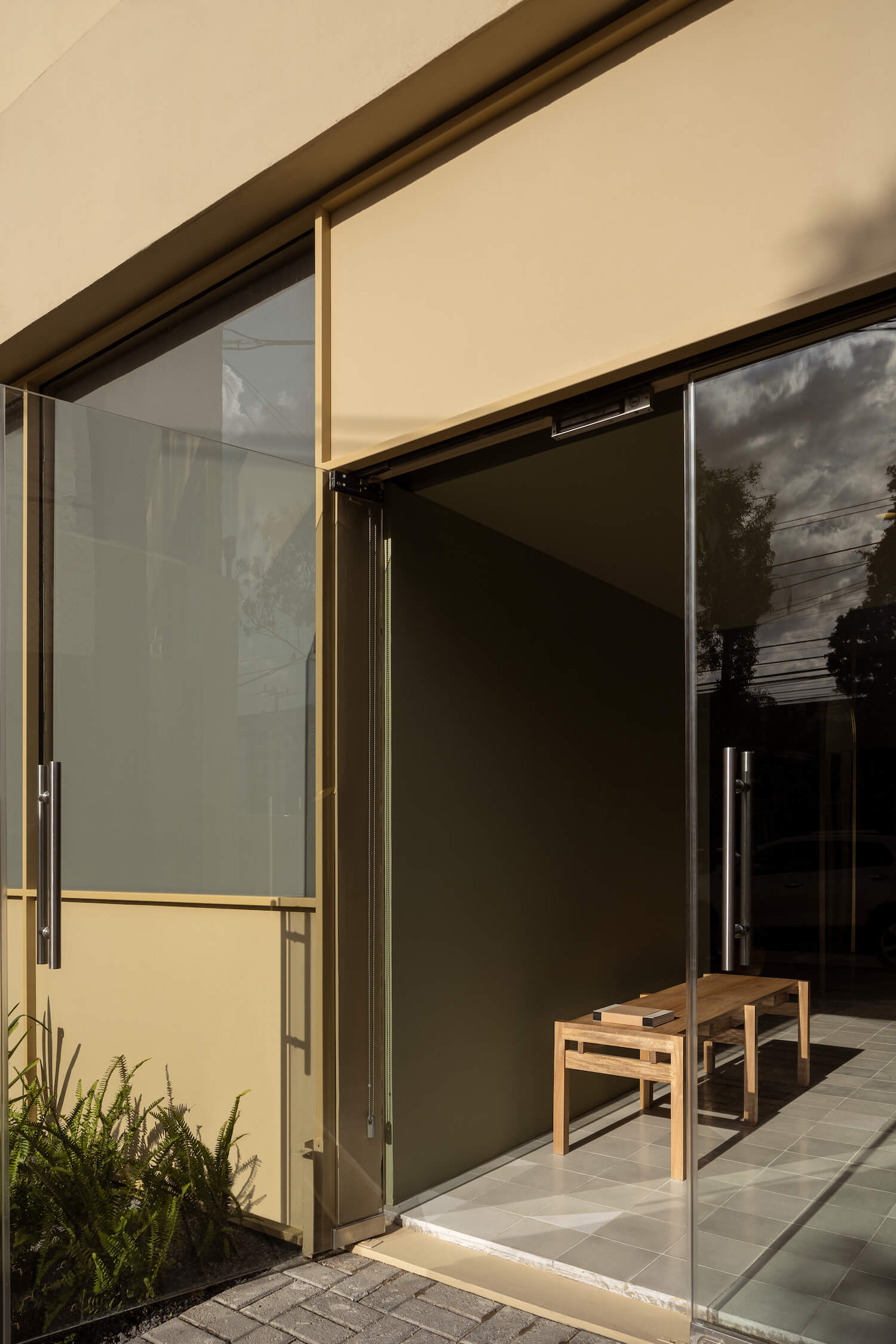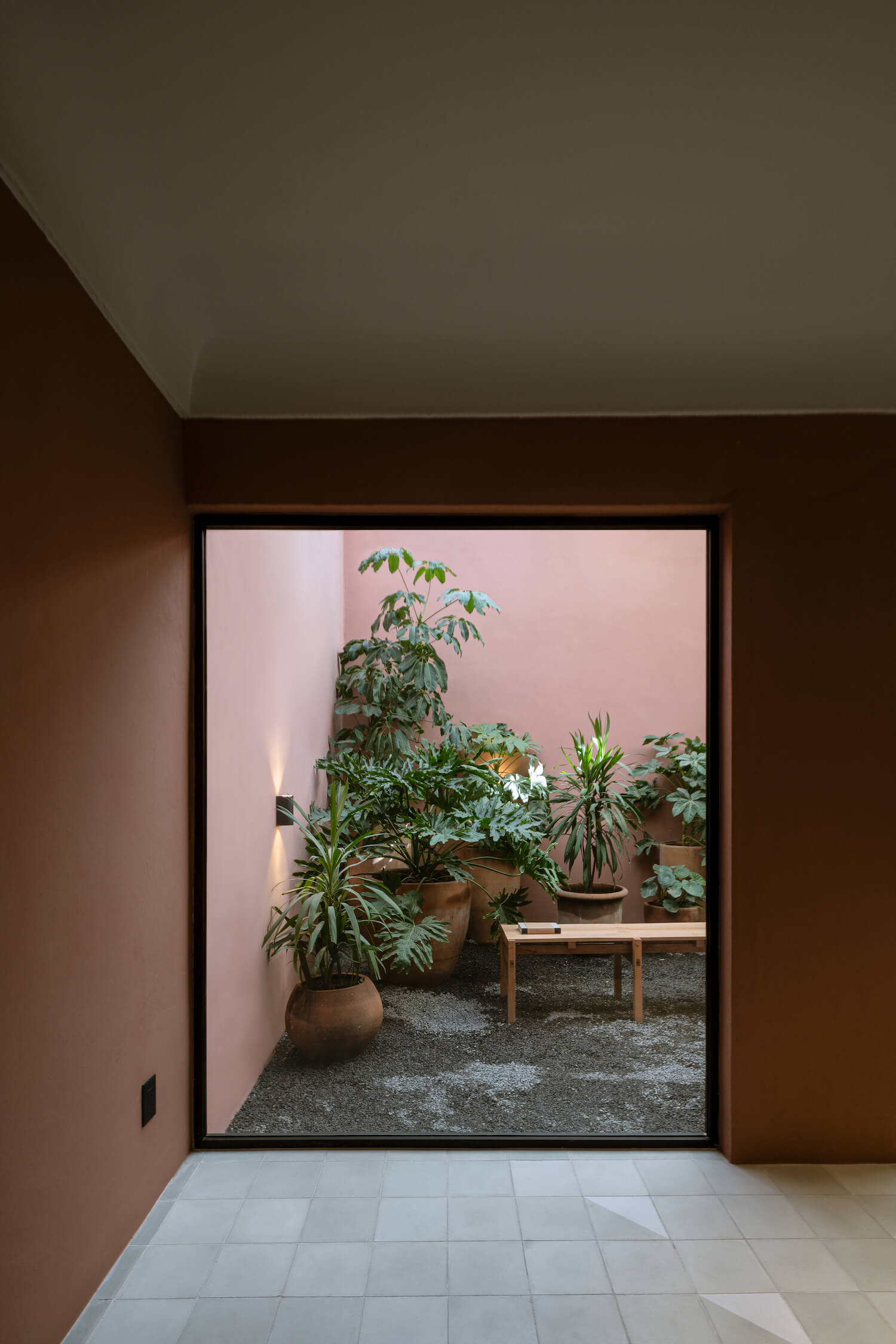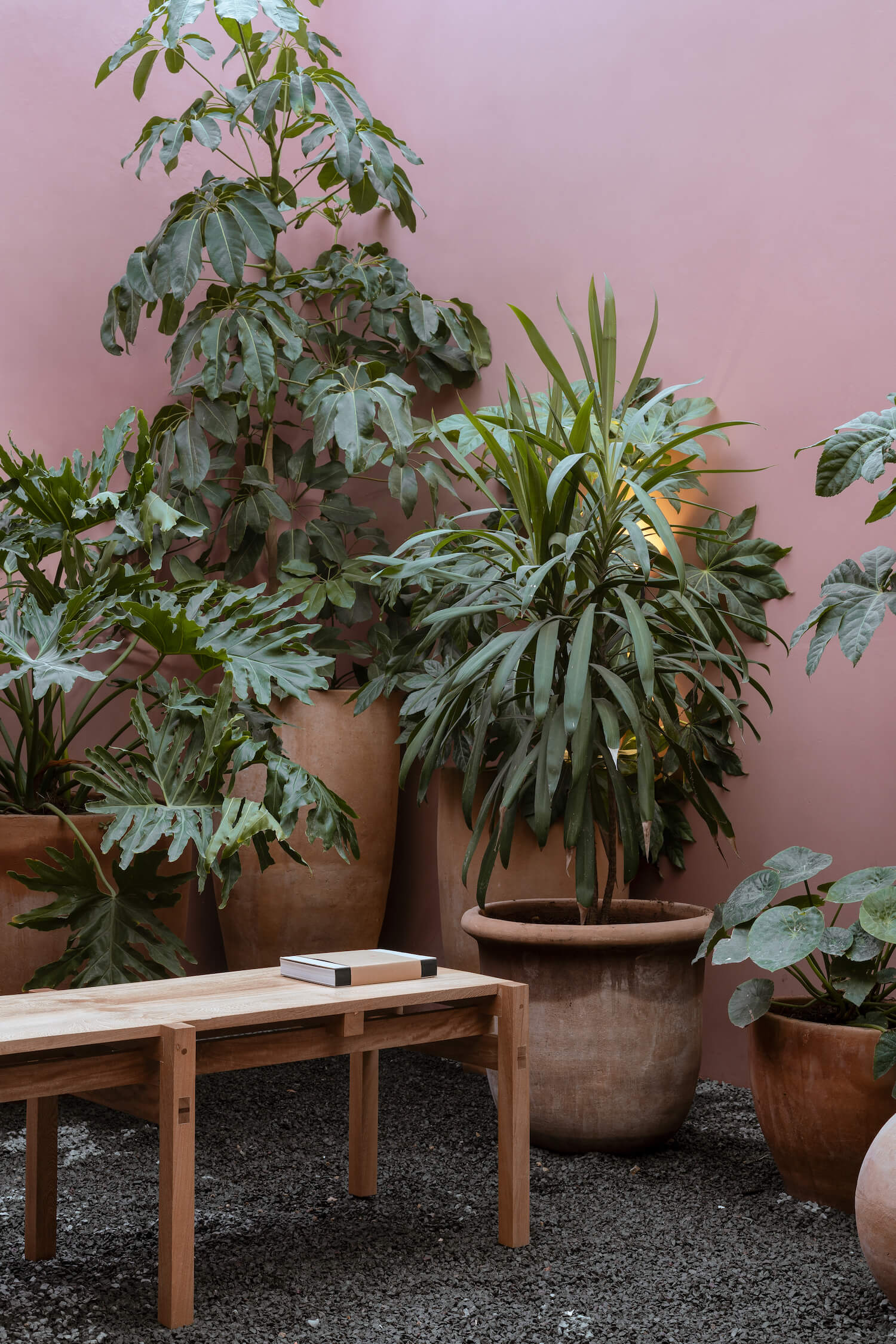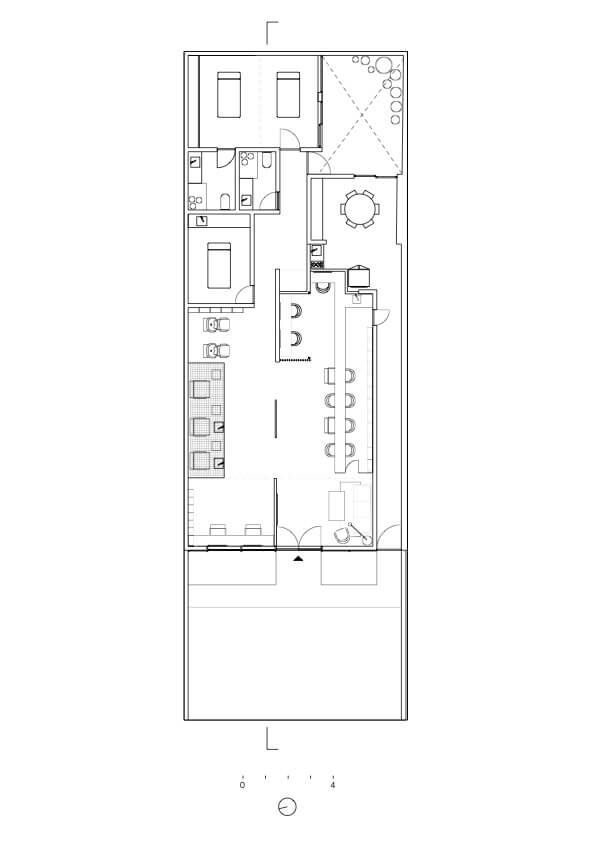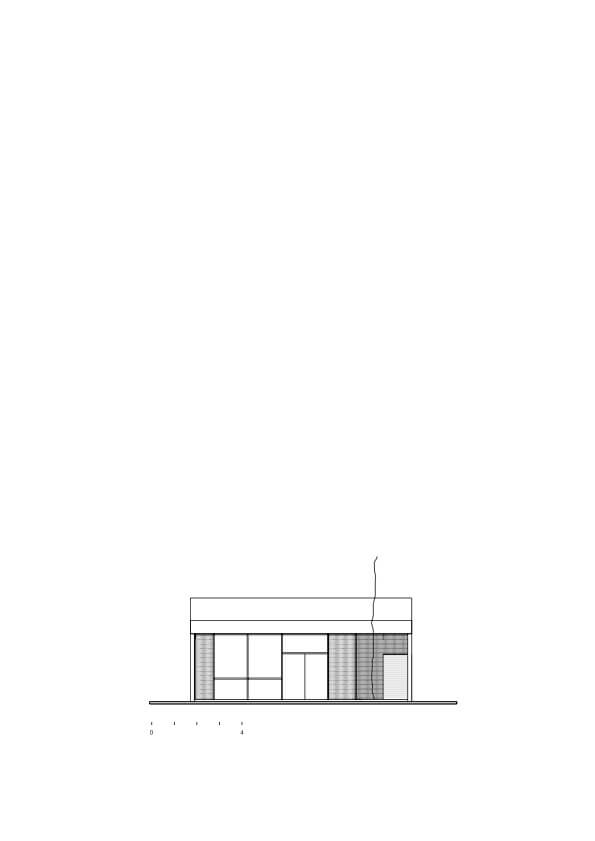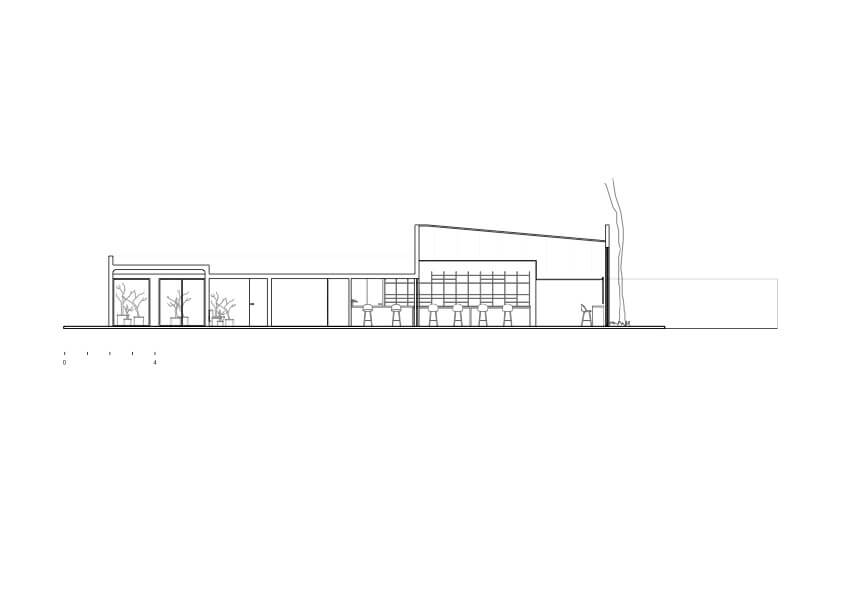 ---