The León-based architecture firm Taller5 Arquitectos has designed ''Casa GP'' a single family home that is located in León, Guanajuato, Mexico.
Project description by architect:
The Casa GP project is the result of a clear definition of needs as well as an excellent and open relationship with the client, who clearly expressed his or her concerns for the optimal development of the project. The land is located in a residential area delimited by neighbors on both sides and in the back with the wall that separates the fractionation. The architectural program comprises the requirements for a single person with which we develop an architectural scheme with the basic needs to inhabit the space: bedroom, bathroom, dressing room, kitchen and services.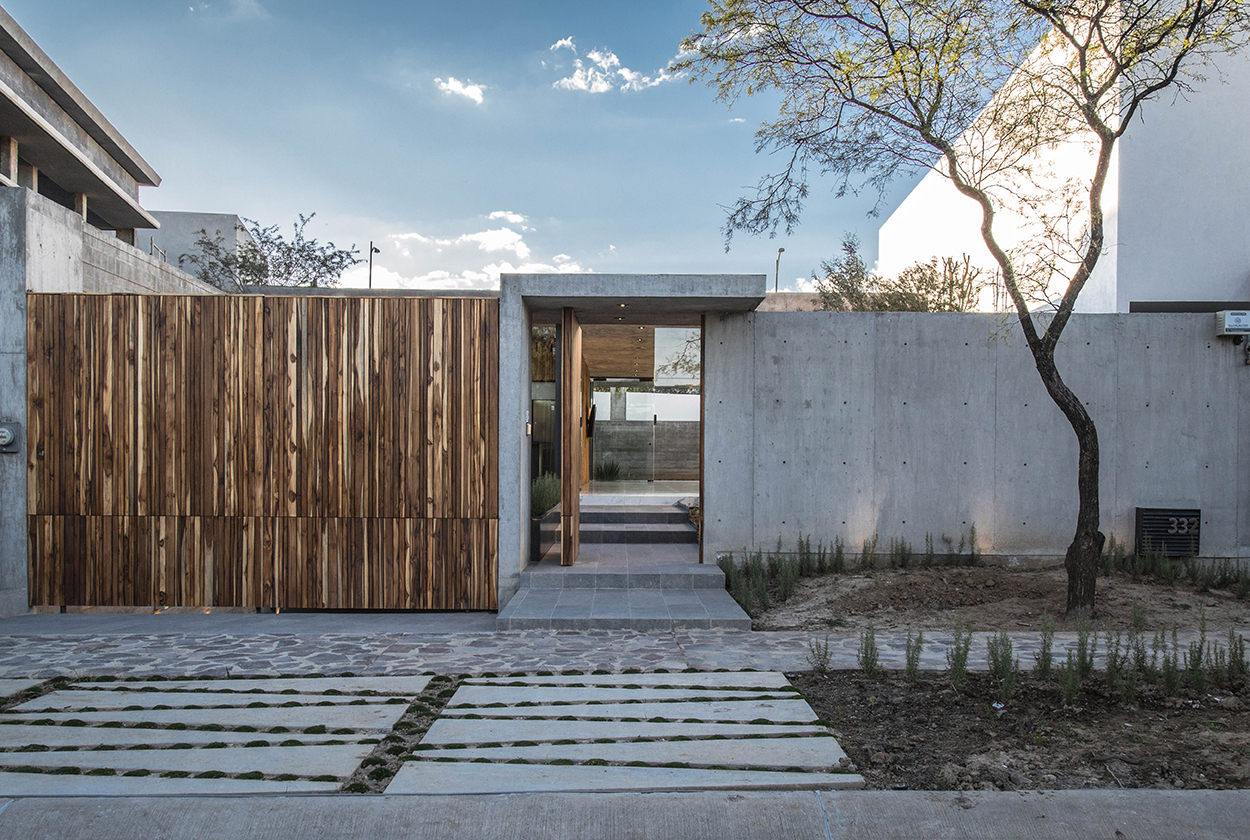 image © Oscar Hernández
From the street, the Casa GP manifests its character with an apparent concrete wall with the access doors in wood, providing the privacy required to the interior of the land and denoting a contrast of these materials that are the constant of the whole house. Upon entering the property, you will discover a glass volume with a concrete slab resting on light steel columns.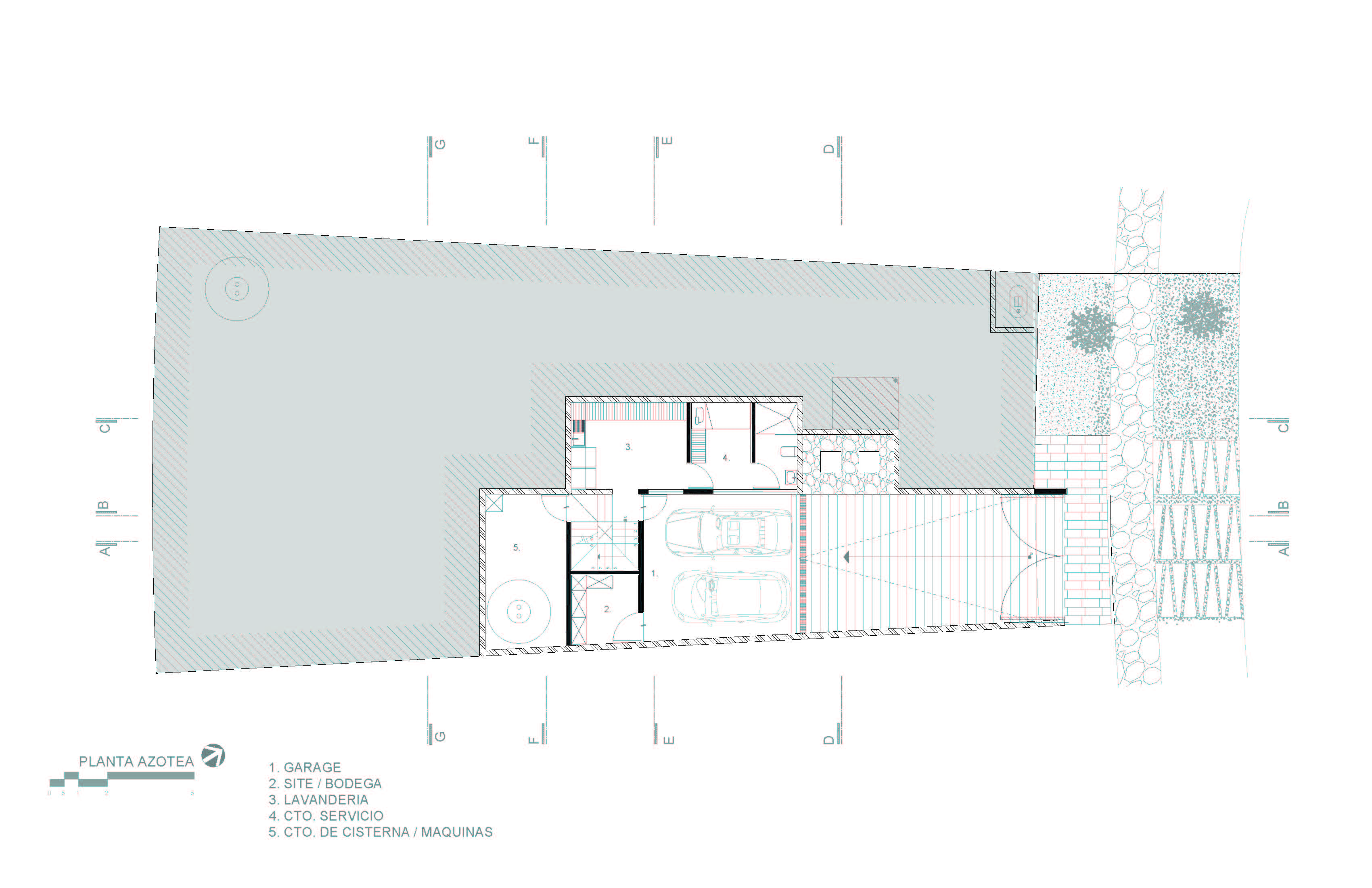 Basement Floor Plan
To the living space is accessed via an ascending staircase by a gardener which offers shelter over the lateral vacuum towards the garages. The main volume serves as the setting for the main activities of the house, being a diaphanous space, in which is directly related the areas of kitchen, living-dining room and bedroom; A second monolithic body lined with vertical wooden friezes contains the secondary services and gives a constant visual finish from any angle of the house, providing warmth and contrast to the sober presence of the apparent concrete.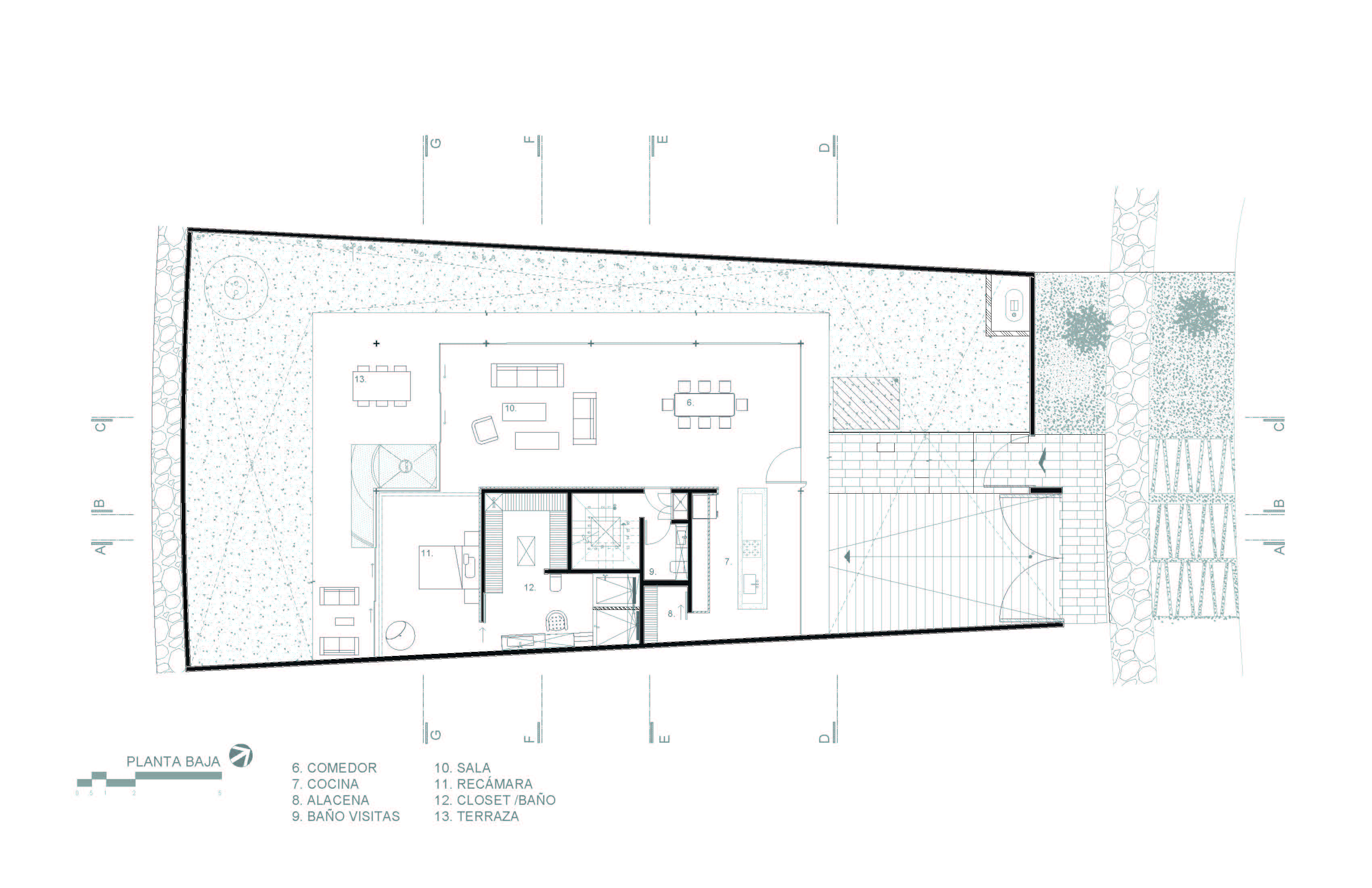 Ground Floor Plan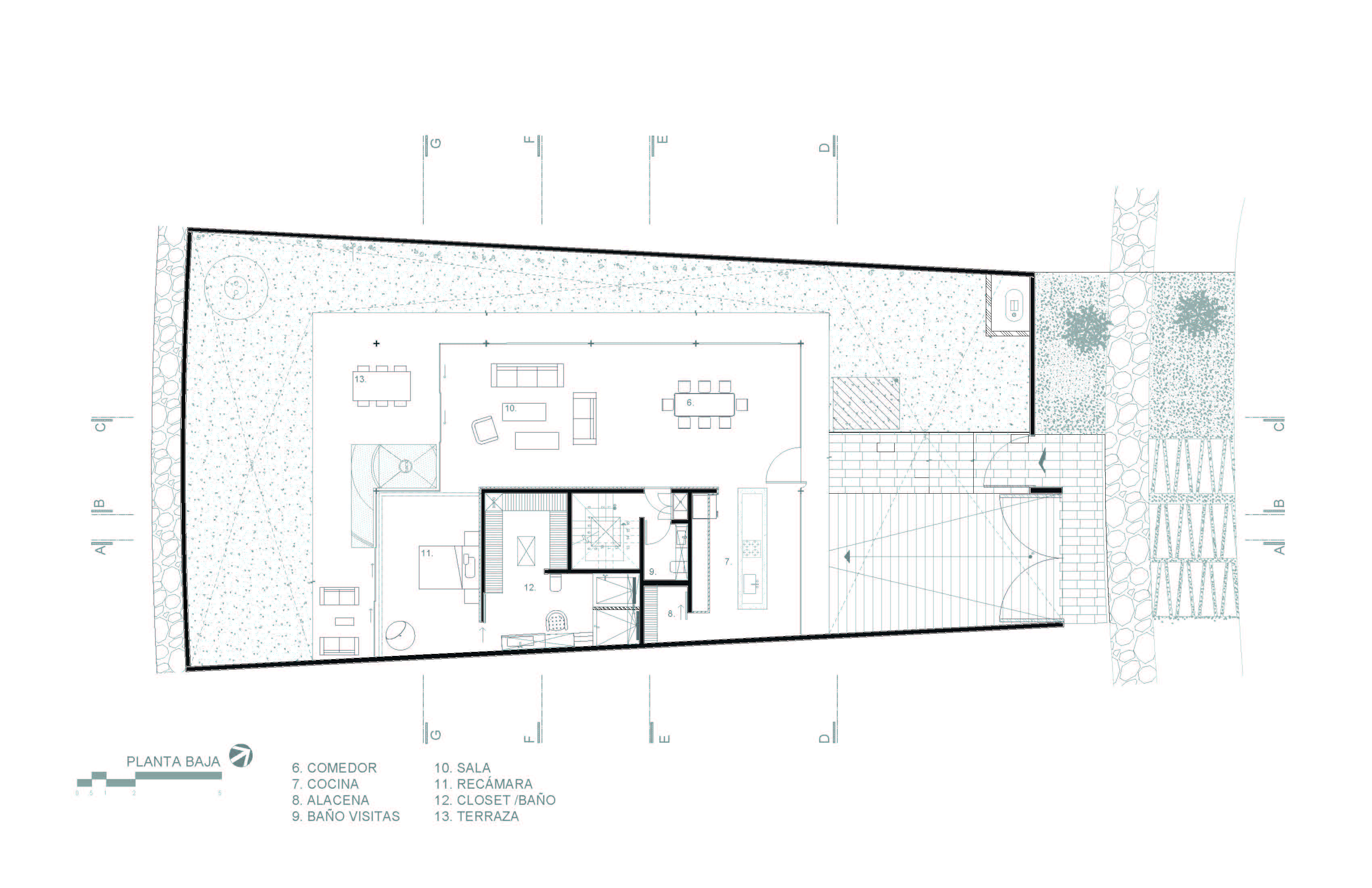 Roof Floor Plan
The bathroom of the bedroom has its own character to be completely covered in white marble plates, accessories in black and natural wood in a gesture of warmth. The bedroom is intimately related to the social area in such a way that these areas are not physically delimited, having direct access to the terrace, a small pond and finishing with the exterior land scaping which is made up mostly of endemic plants.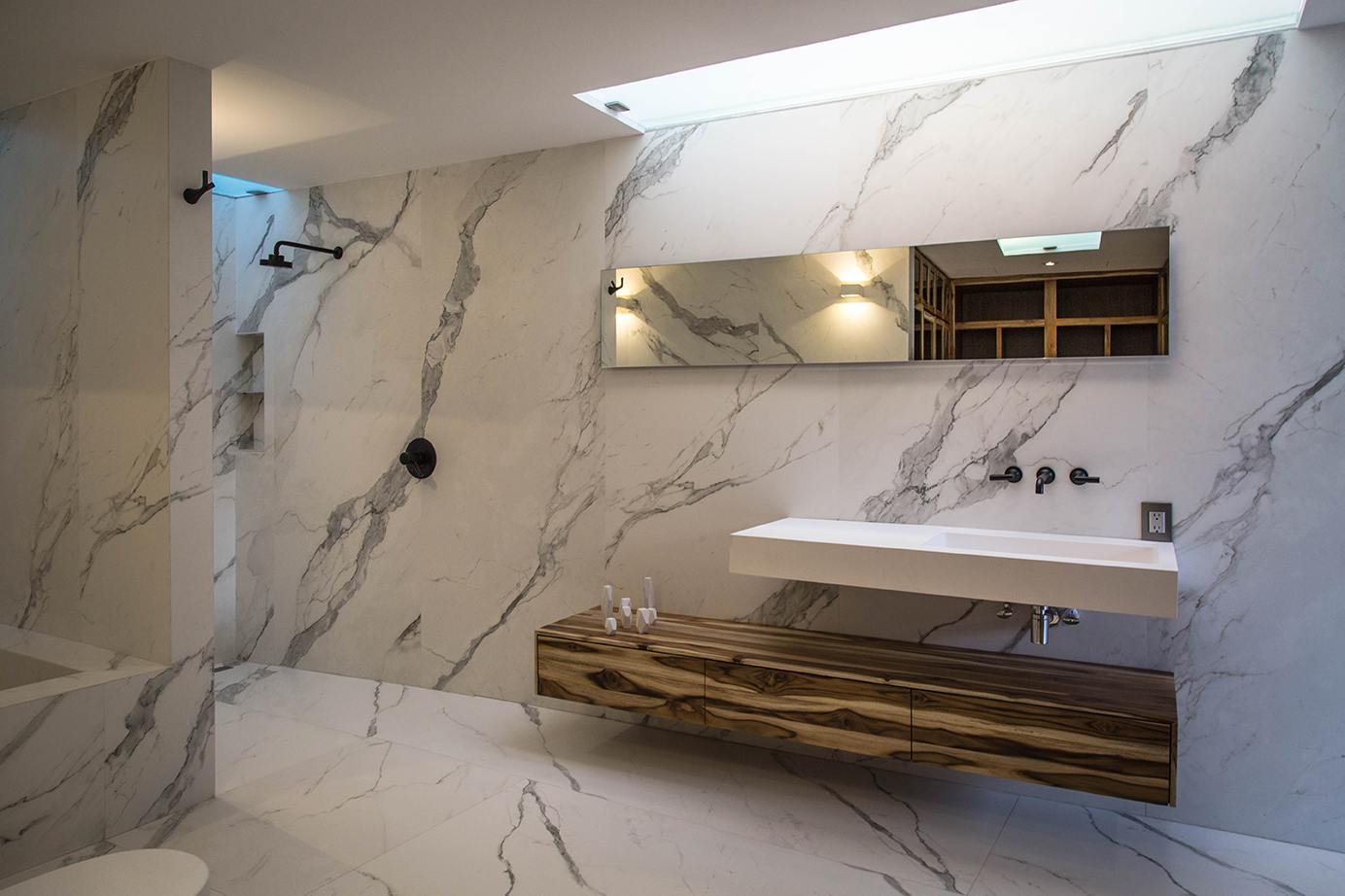 image © Oscar Hernández
The basement is accessed directly from the street through a slope which you enter the garage and is this area where is located the service area, laundry, engine room and the main staircase. Concrete, steel, wood and glass are the elements that give Casa GP a plastic character.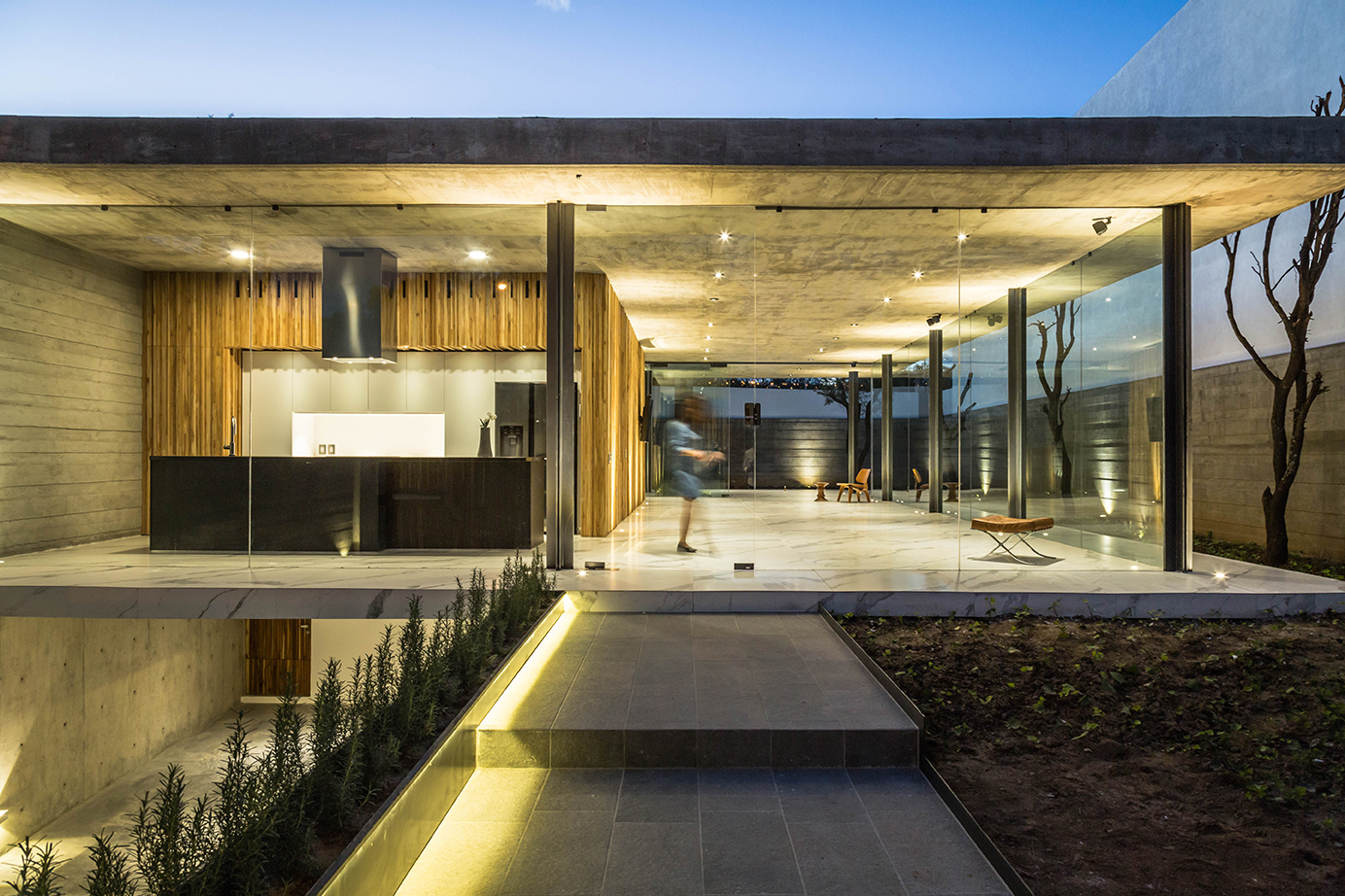 image © Oscar Hernández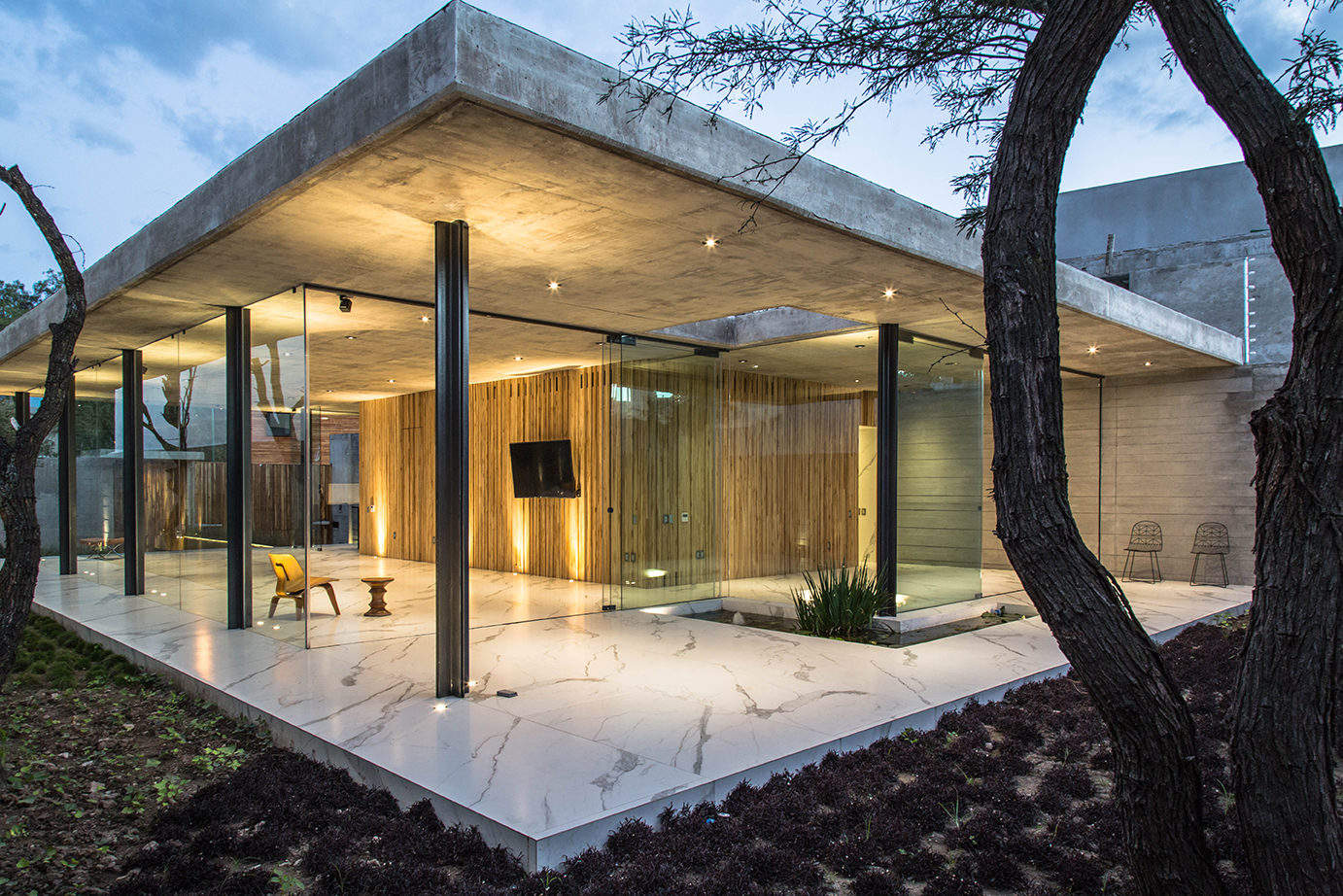 image © Oscar Hernández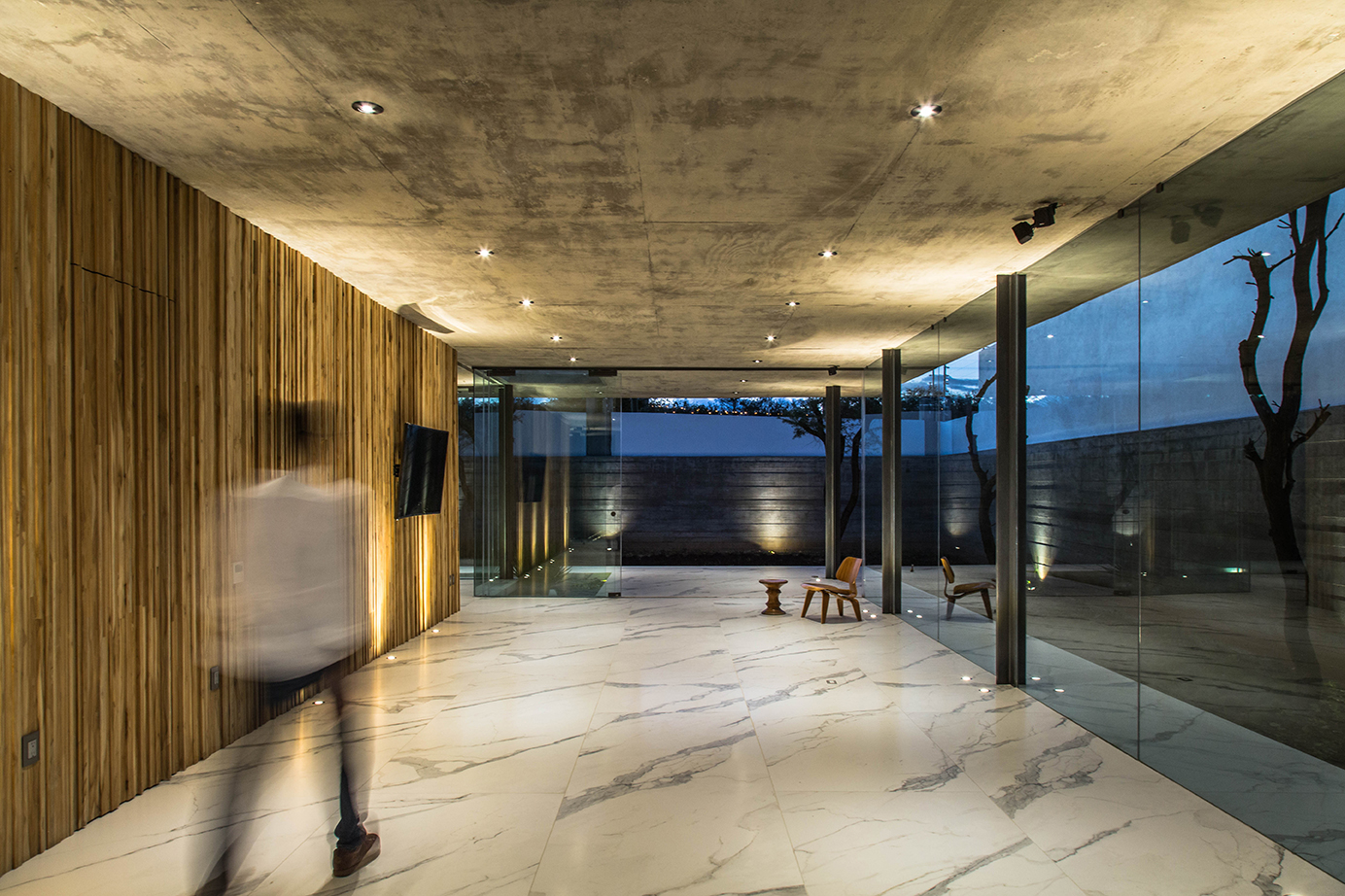 image © Oscar Hernández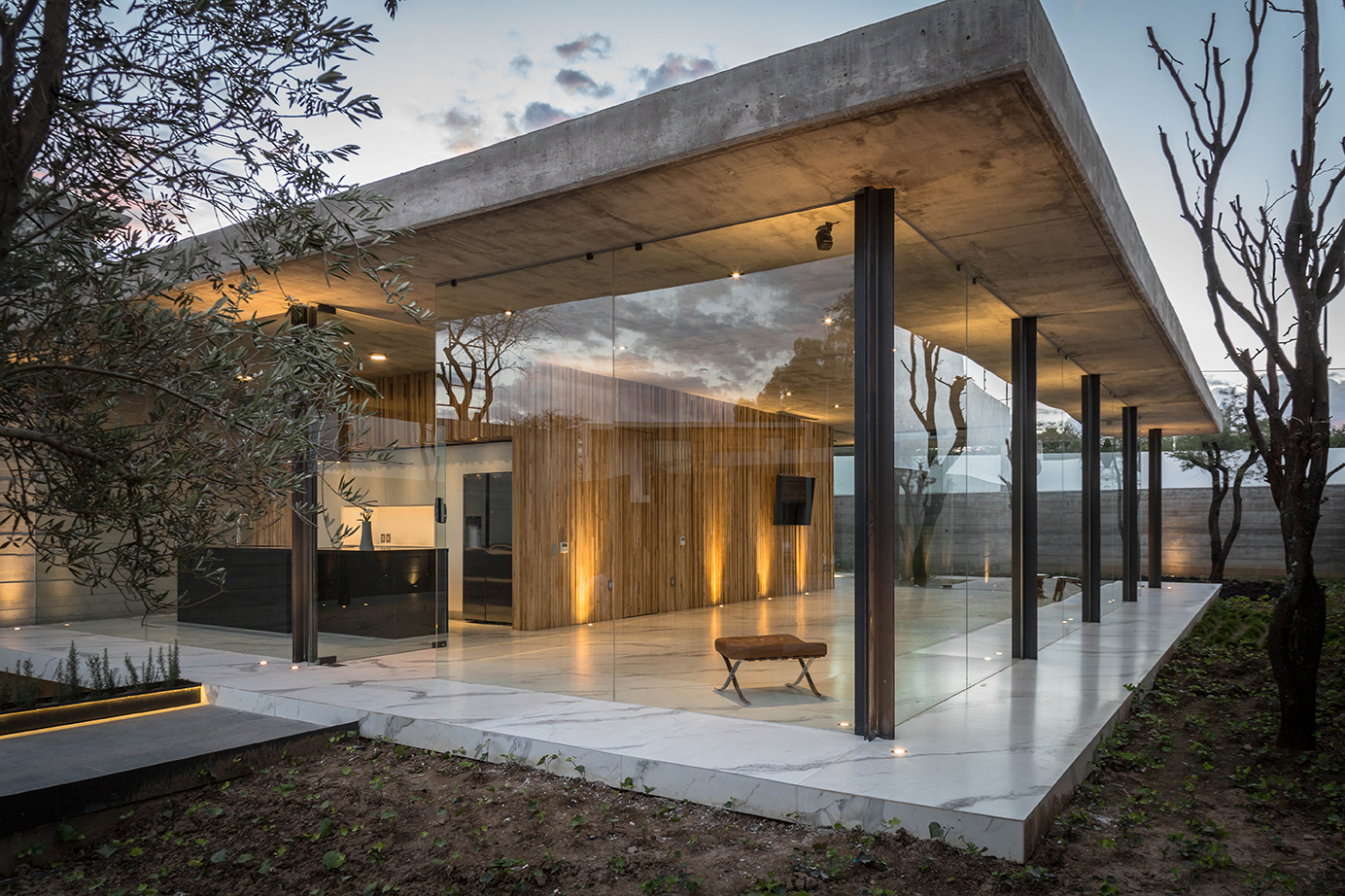 image © Oscar Hernández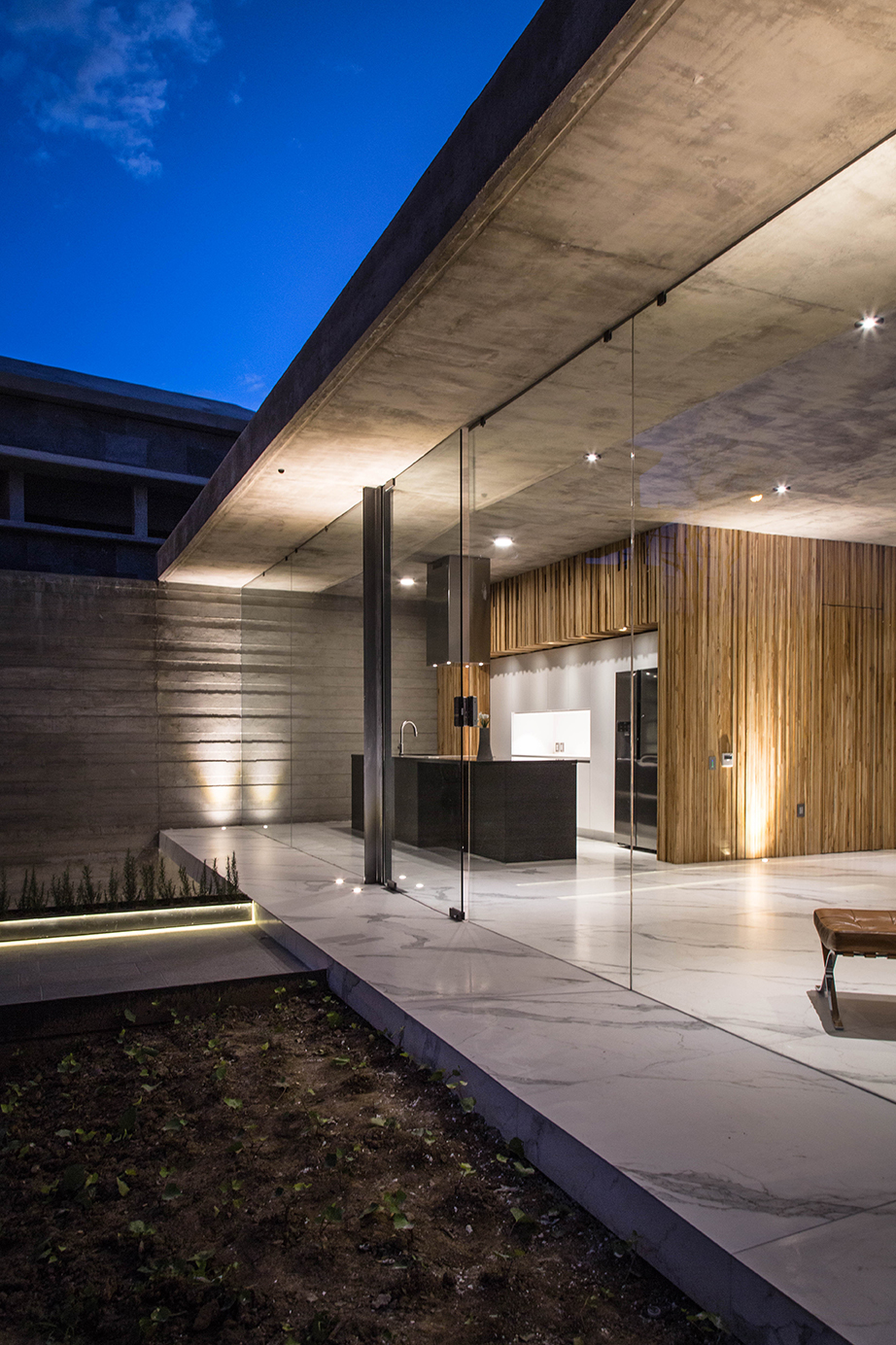 image © Oscar Hernández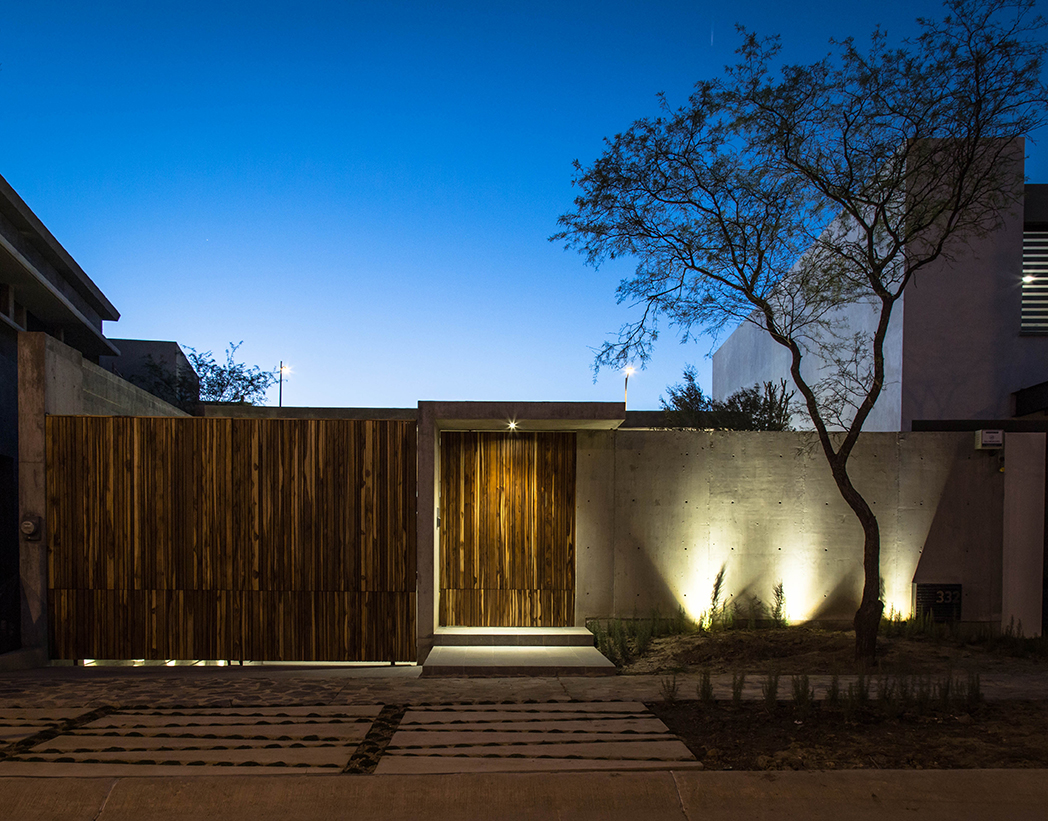 image © Oscar Hernández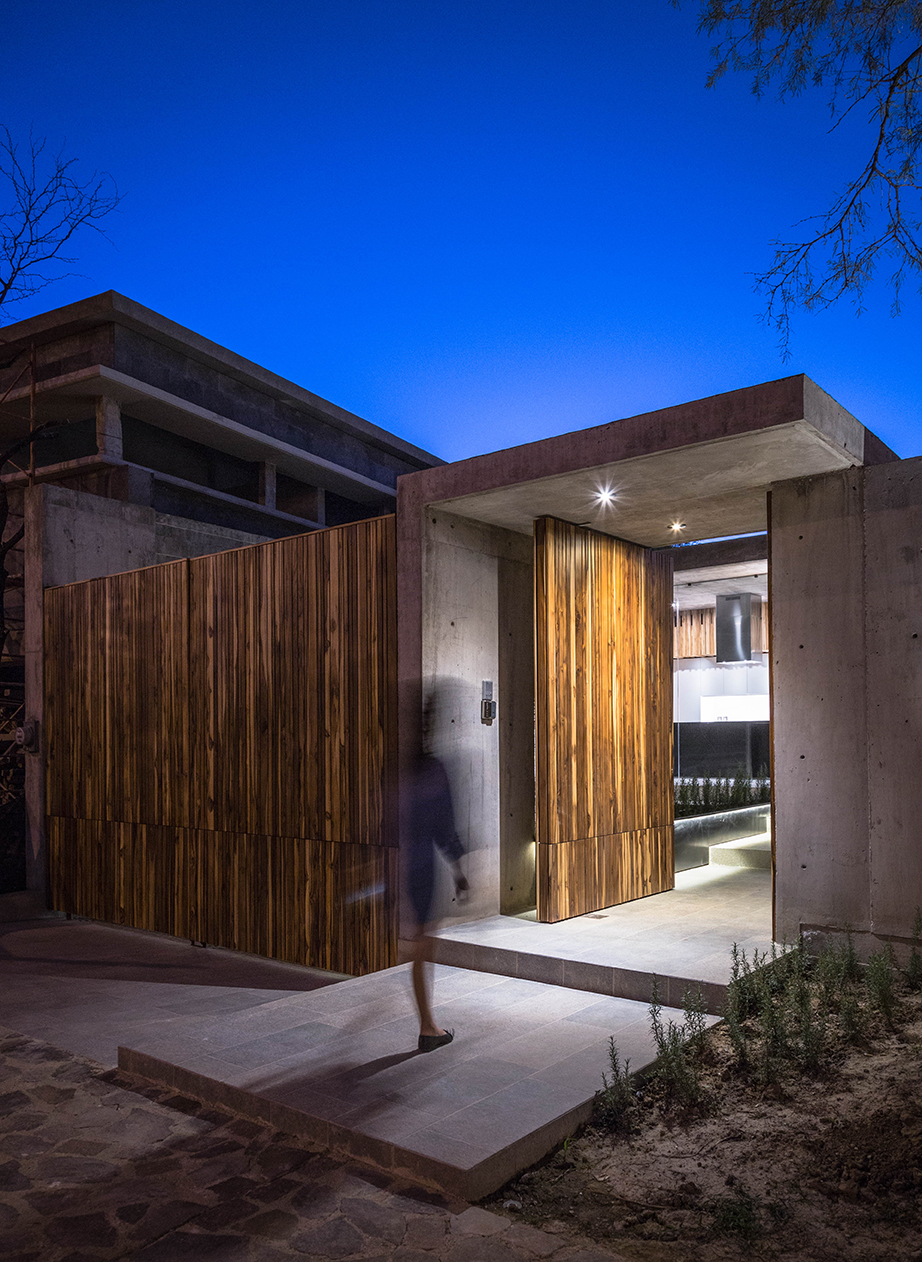 image © Oscar Hernández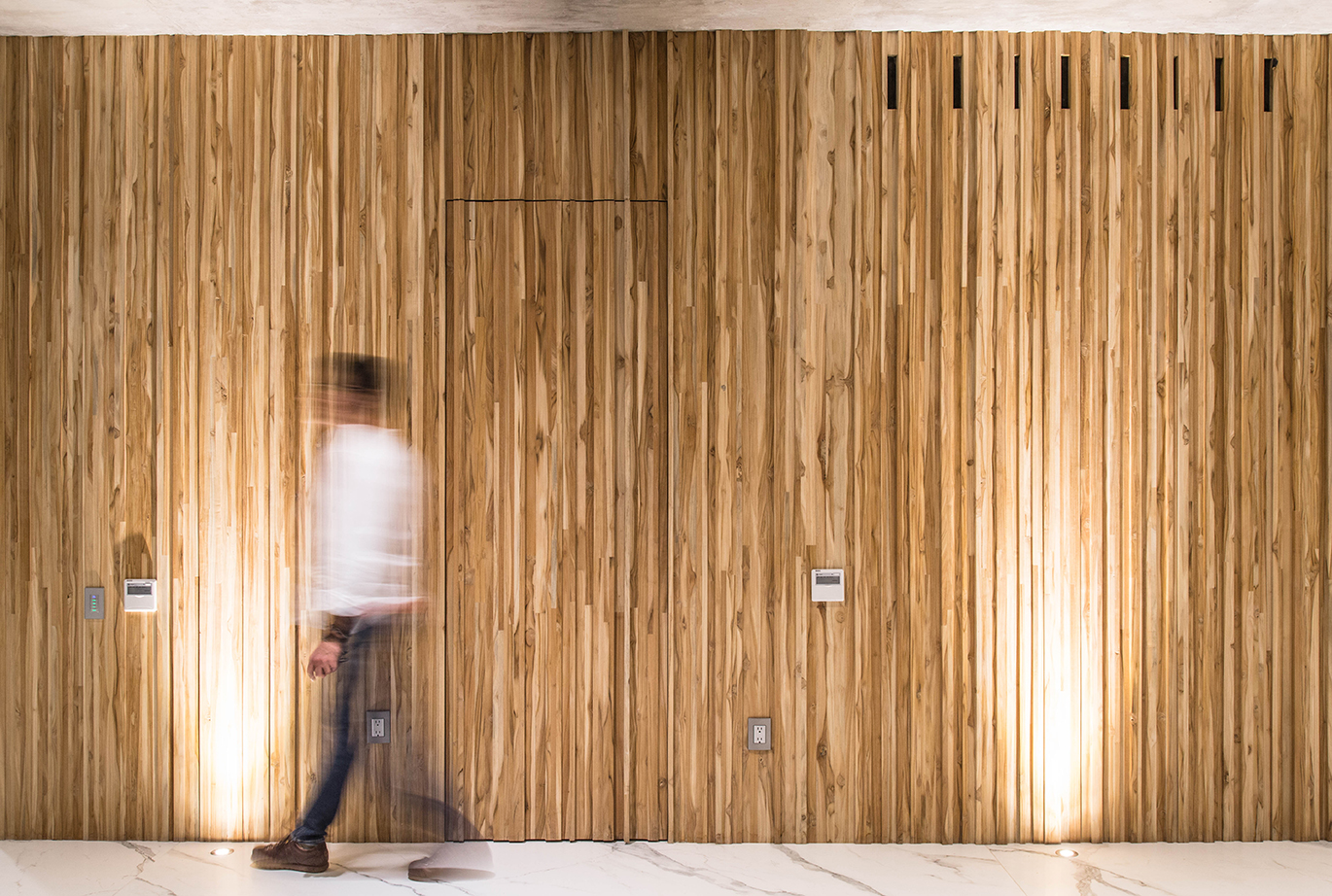 image © Oscar Hernández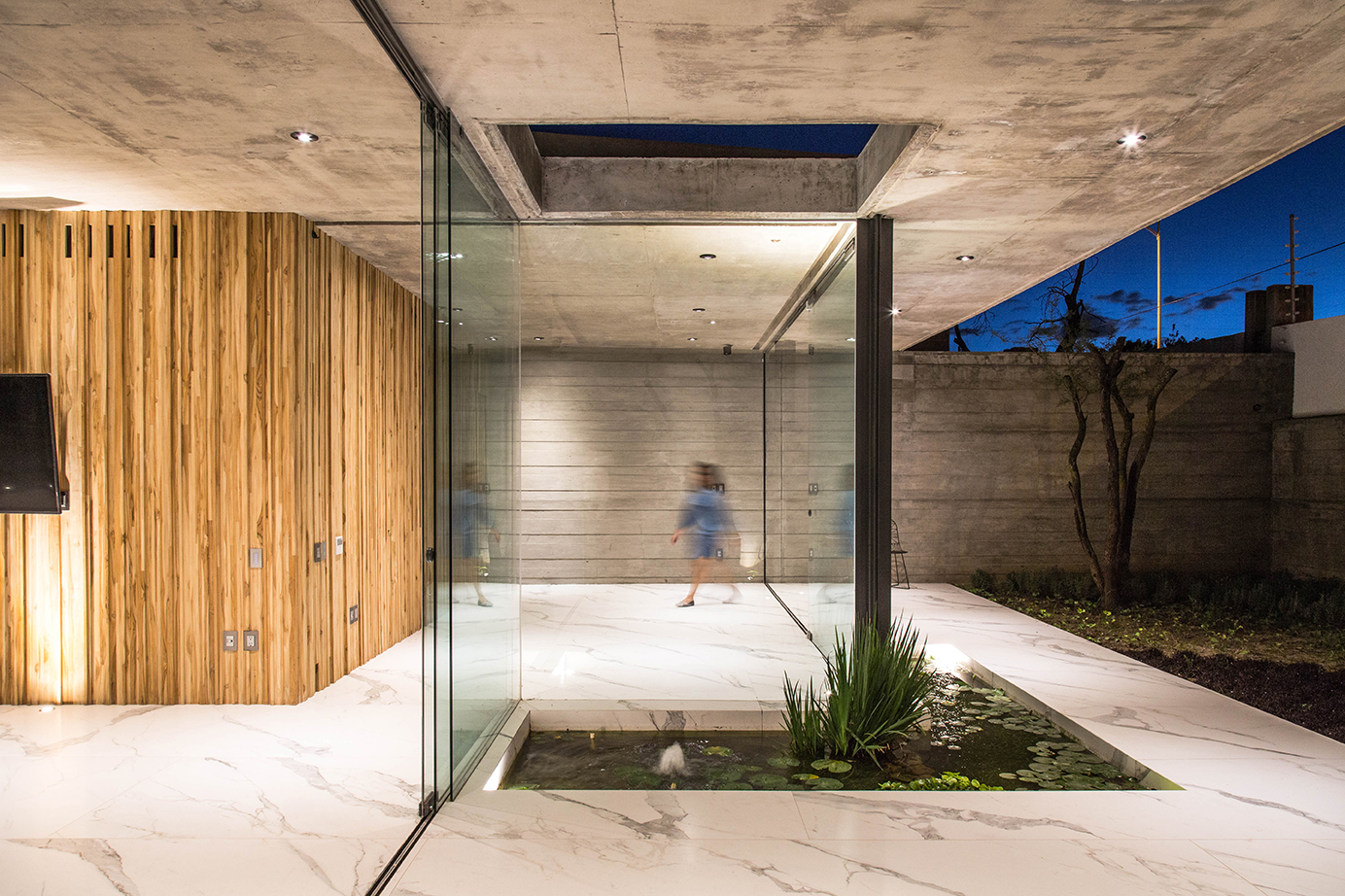 image © Oscar Hernández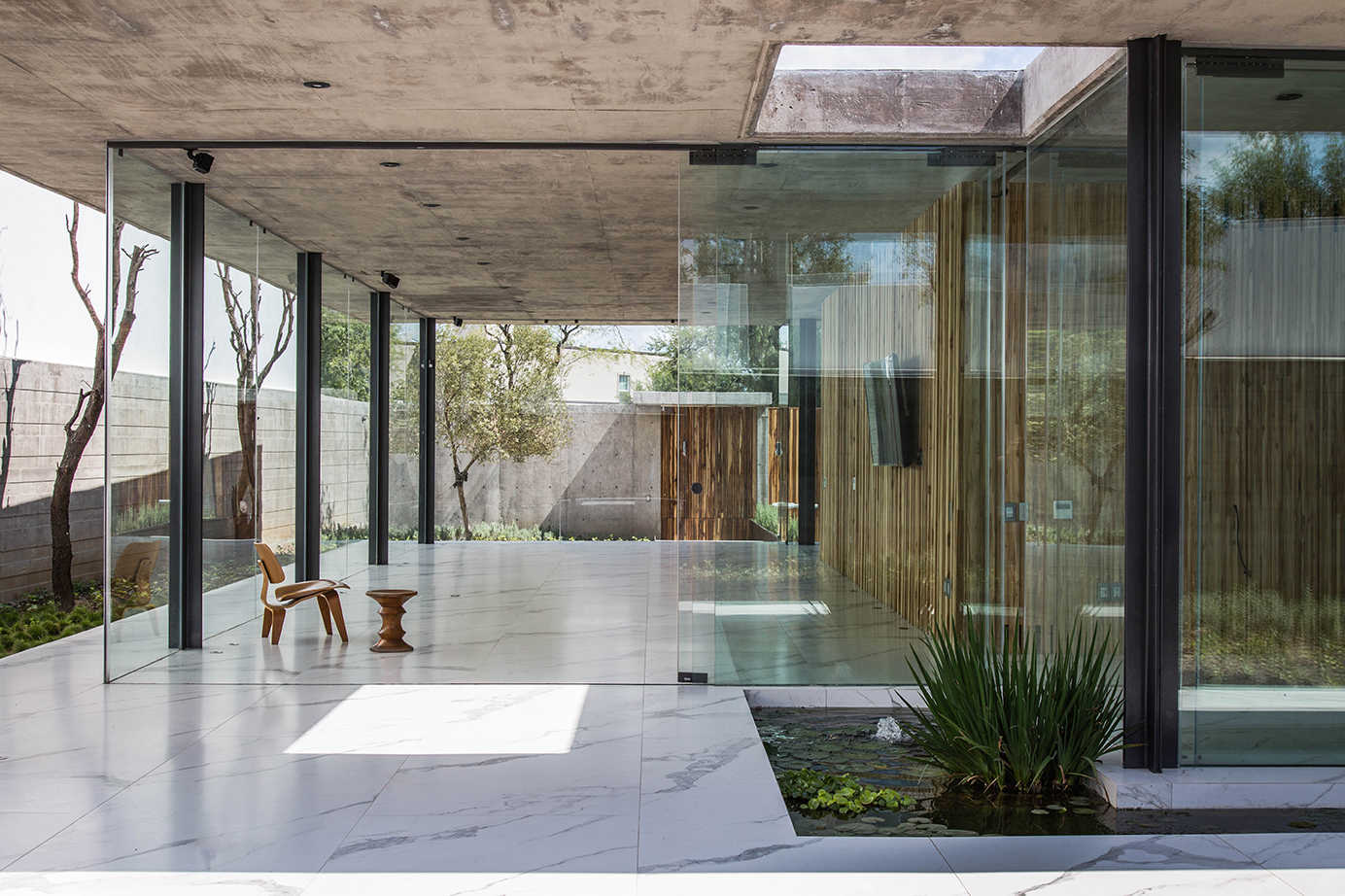 image © Oscar Hernández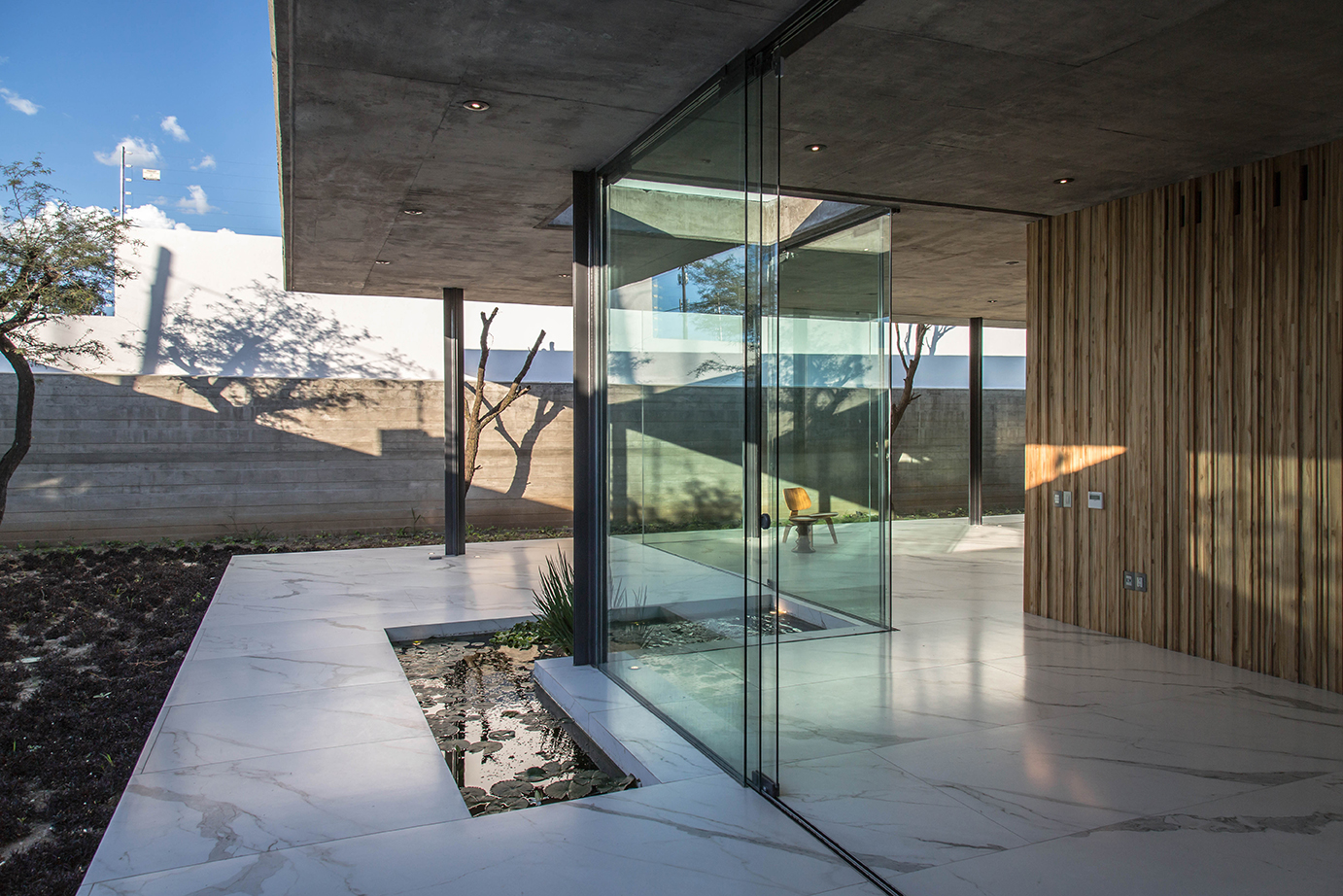 image © Oscar Hernández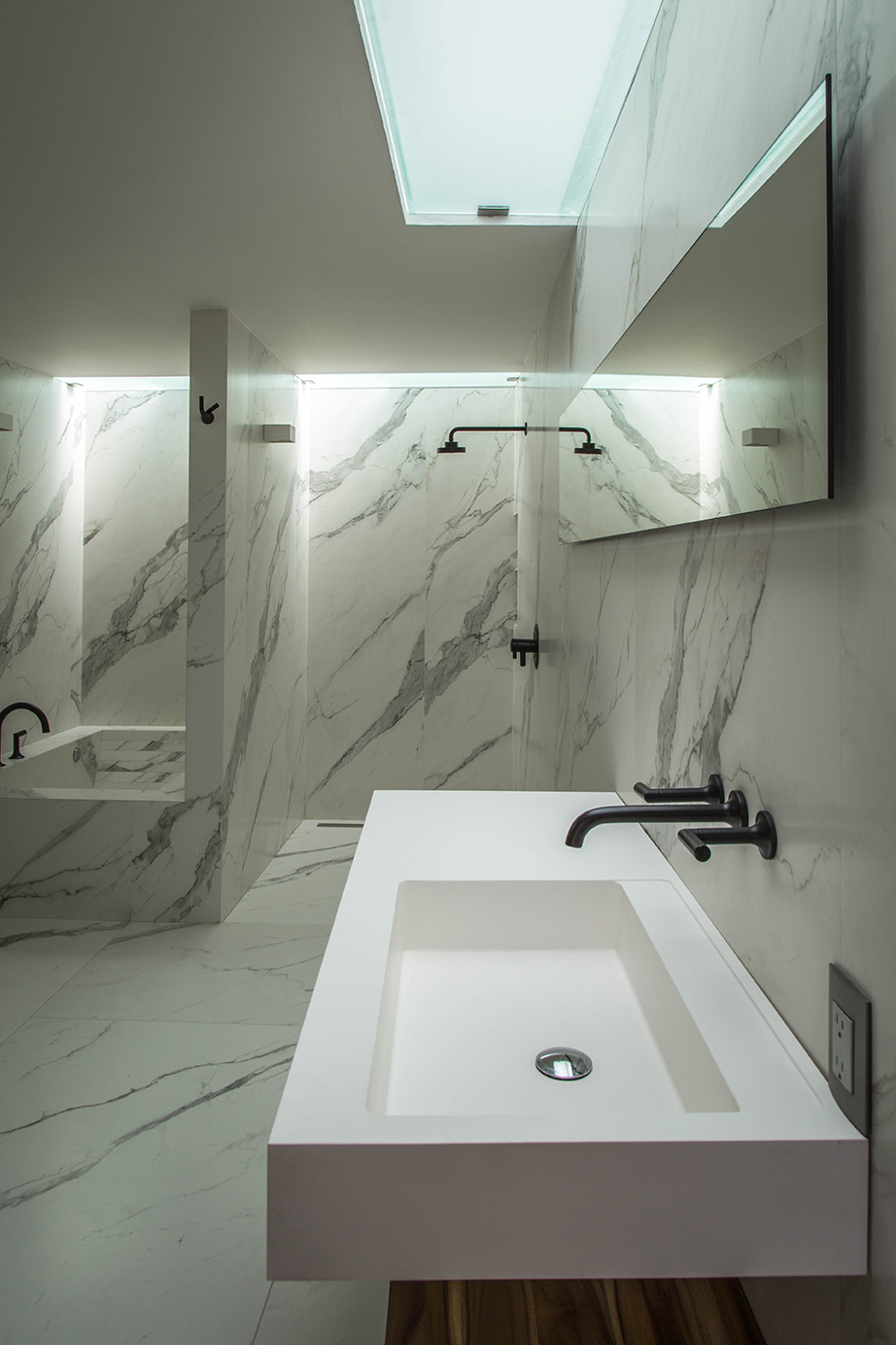 image © Oscar Hernández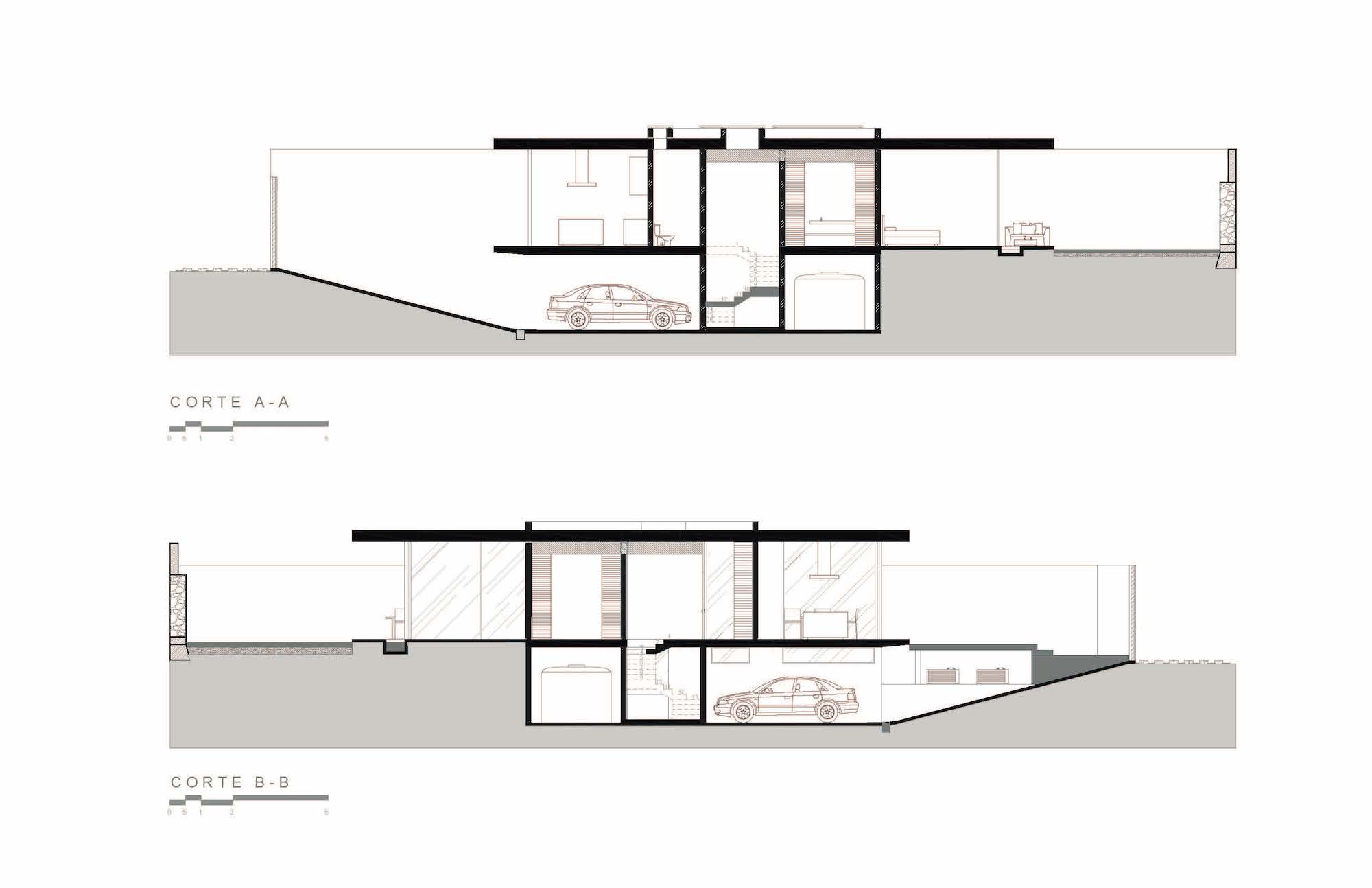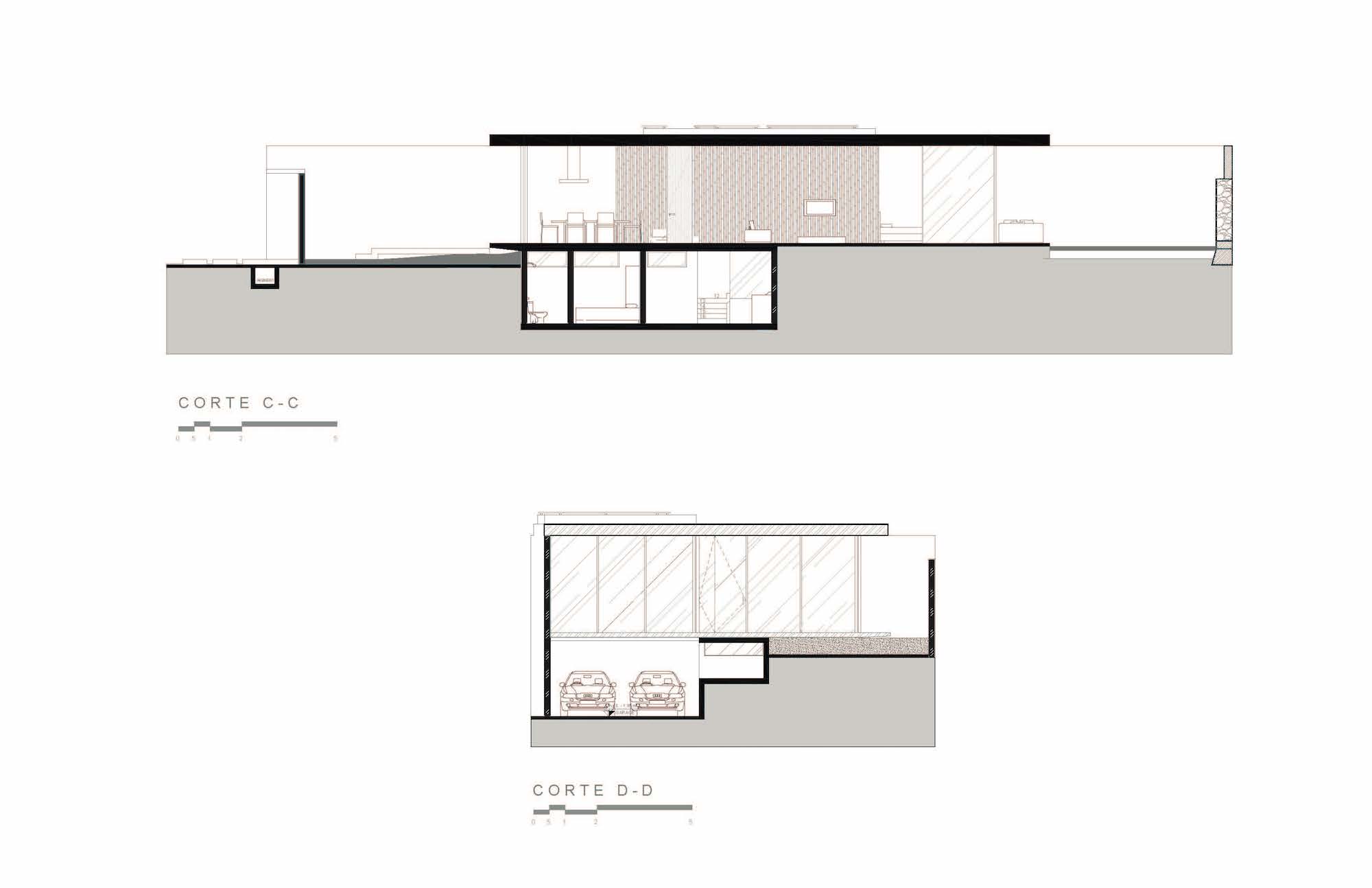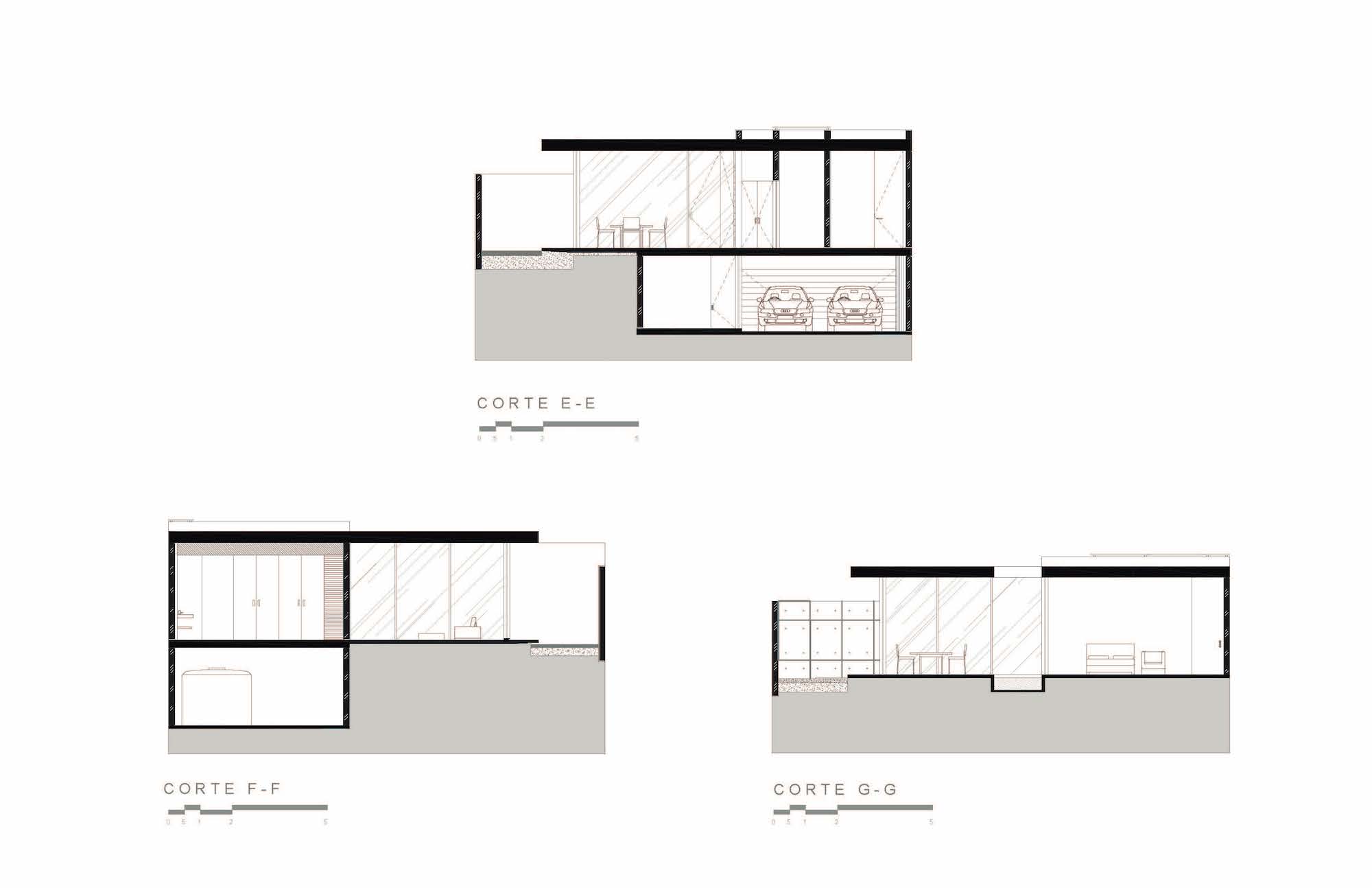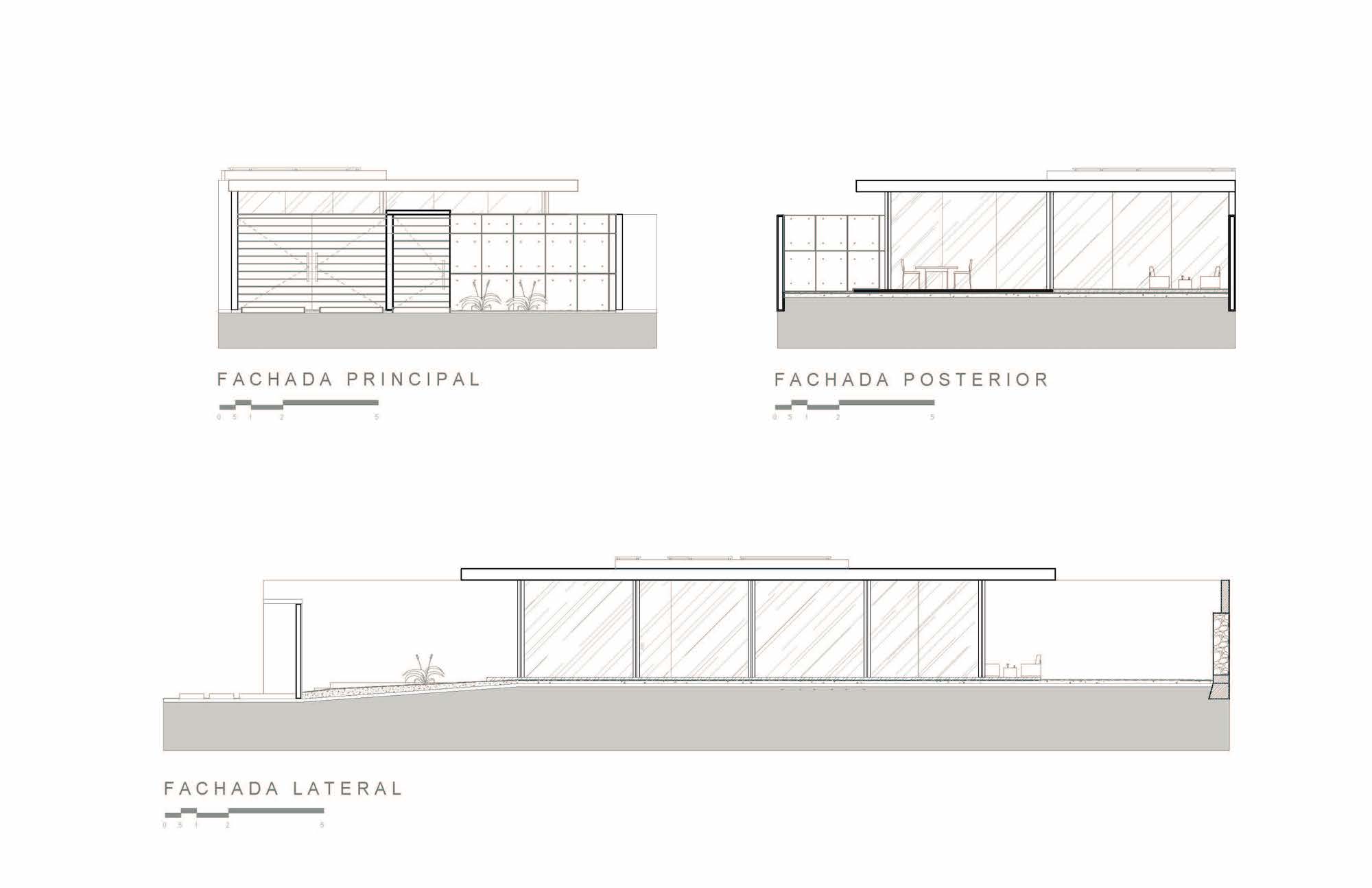 Project name: Casa GP
Architecture firm: Taller5 Arquitectos
Architecture in charge: Octavio Arreola Calleros, Elisa Lerma García de Quevedo
Associates: Maja Czeznik, Julio Rivera, Juan Vallejo, P.A.E.G.A. Maximiliano Jaime, Víctor Marín, Alejandra Robles
Location: León, Guanajuato, Mexico
Completion year: 2016
Area: 180 m²
Structure: Carlos Cortés
Landscape: Salvador Mendiola
Technological system: David López
Hydrauclics: Jorge León
Wooden Works: Rodrigo Ríos (Wood element)
Iron Works: Concepción Murillo
Exterior finishes: CEMEX, Wood Element
Interior finishes: Serafini, CEMEX
Electrical: Roberto García
Photography: Oscar Hernández
---