LA 68 is a cultural center located in a restored building in Yucatan, Mexico. The project by FMT Estudio considers the architectural proposal, interiors, custom-made furniture, and lighting design.
The restoration of LA68 was guided by the desire to create an inclusive space that allows social discourse, dialogue, and exchange of ideas; as Merida's evolving society demands. In addition to the aesthetic renovation of the property, the restoration represents a critical opportunity to reevaluate the role cultural attractions play in society.
Originally known as "Elena Poniatowska's cultural house", this building hosted independent film screenings, book presentations, and outdoor dinners during its foremost opening. After becoming a cultural landmark in the city, LA68 closed its doors and was abandoned for several years. It was later purchased, and the new owners decided to preserve it as a cultural center but refresh the site's image.
The original building is the result of the merger of two colonial houses in Merida's historical center. The proposal unifies the two buildings through a vibrant green textured mosaic floor, simulating a long carpet that invites the user to walk through it. To communicate the new cultural center's values, the project aims to highlight quiet spaces as neutral scenery, allowing the graphic imagery and the diversity of personalities to bring the building to life.
The intervention respects the spaces on the existing buildings and adapts different functions which seek to generate an empathetic and conscious dialogue: a second-hand clothing store, a vegan products shop with a cafeteria, a gallery, a poetry library, and a forum. All are designed according to their distinctive aesthetic and function.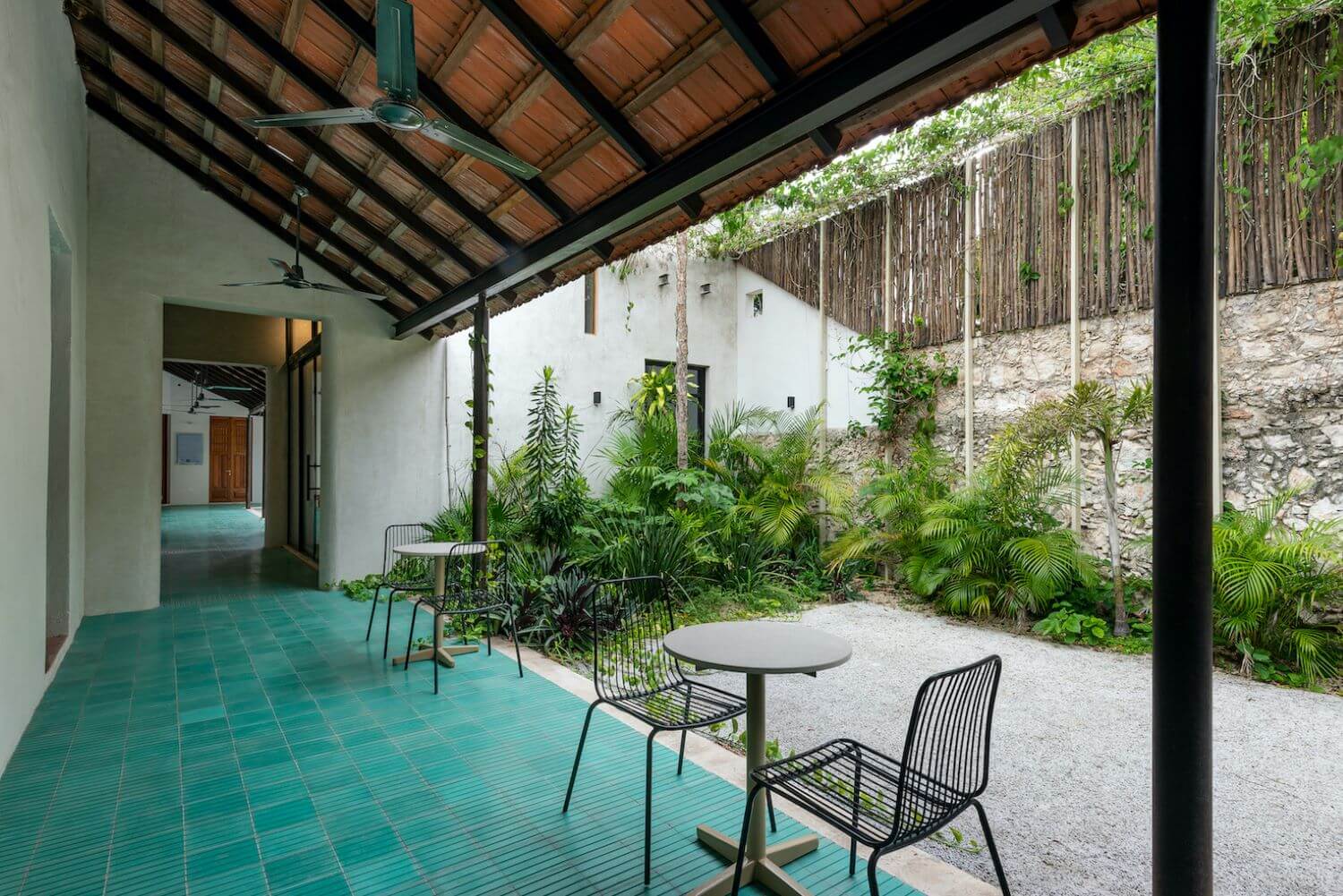 The poetry library is located in the center of the property. In the interior, its blue mosaics emphasize the importance of this space as it functions as the core of the proposal on a conceptual and spatial level. It is surrounded by two outdoor terraces with remade permeable pavements and endemic vegetation. These terraces transform the space into an open area, where cultural events, yoga lessons, and film screenings are hosted.
The bathroom is designed to allow light inside the booths and provide comfort to its users. A monolithic sink enables users from different body types, heights, and capabilities to use it, as it offers variable heights. Some elements function as witnesses of the passage of time, such as the masonry aligned to the cabinets, which indicates there was a preexistent partition wall.
The facade was gently restored and repainted in neutral colors. To keep the heritage values of the building, the representative moldings and cornices of the building were preserved. The ironwork is designed according to the graphics of Merida's historical center.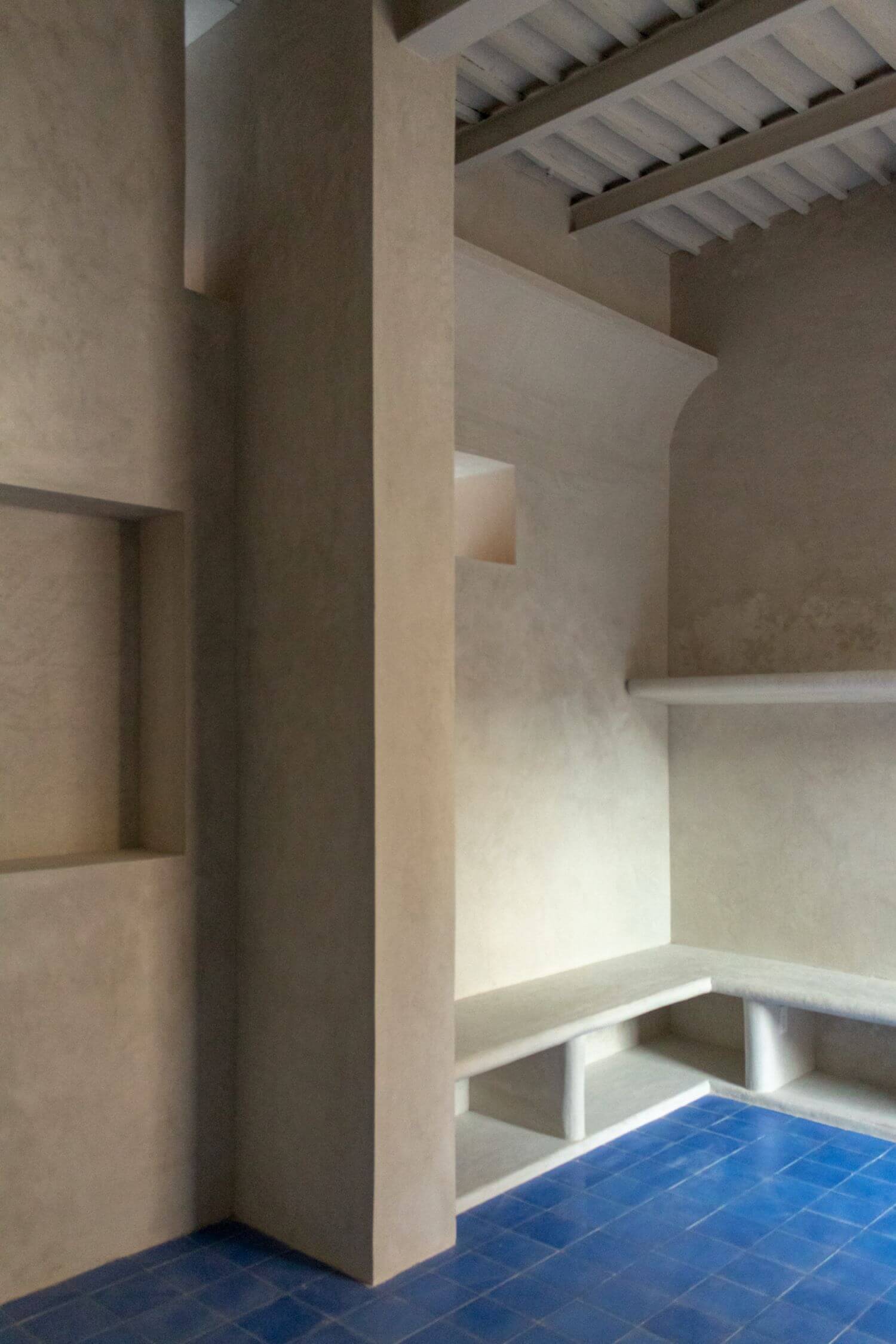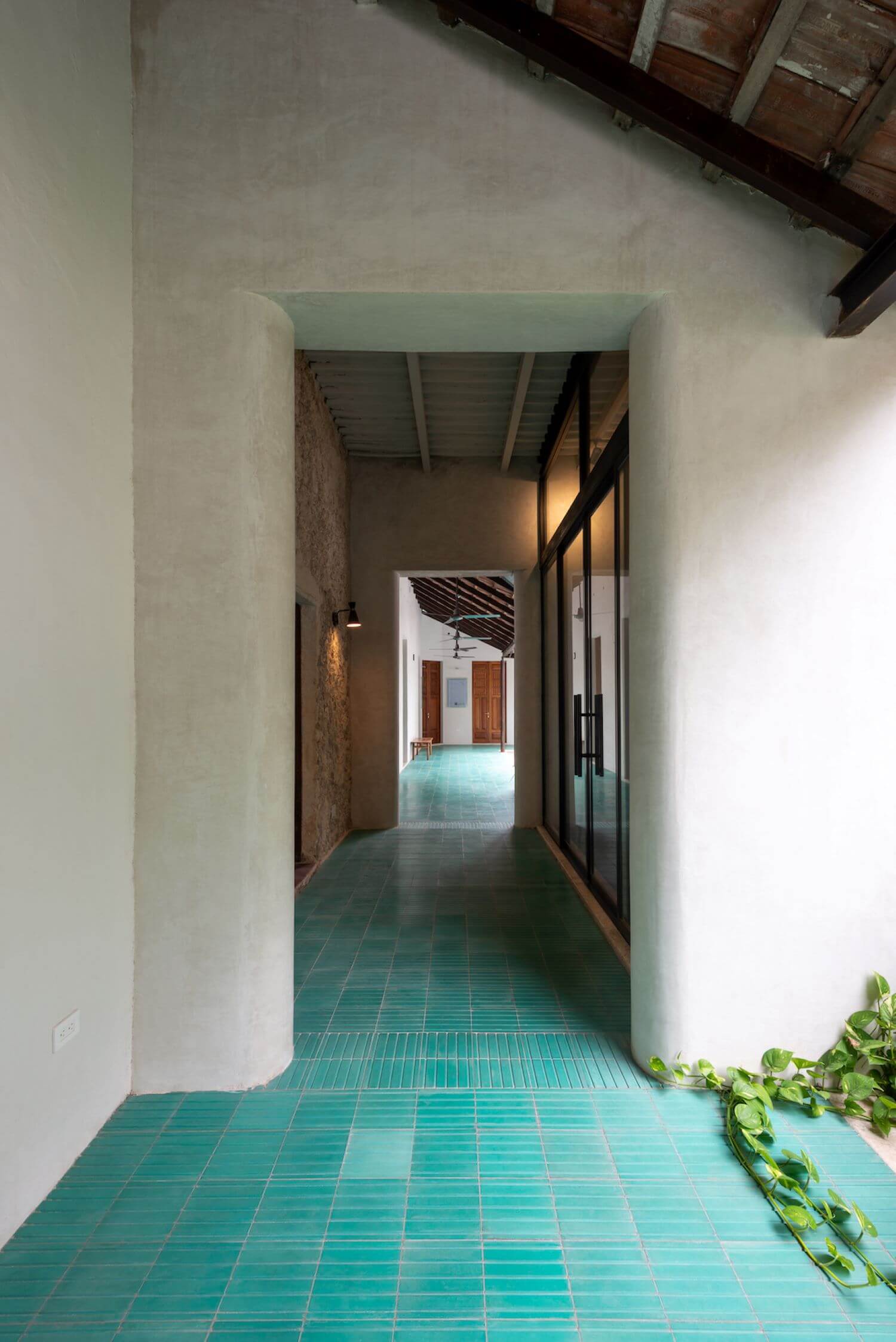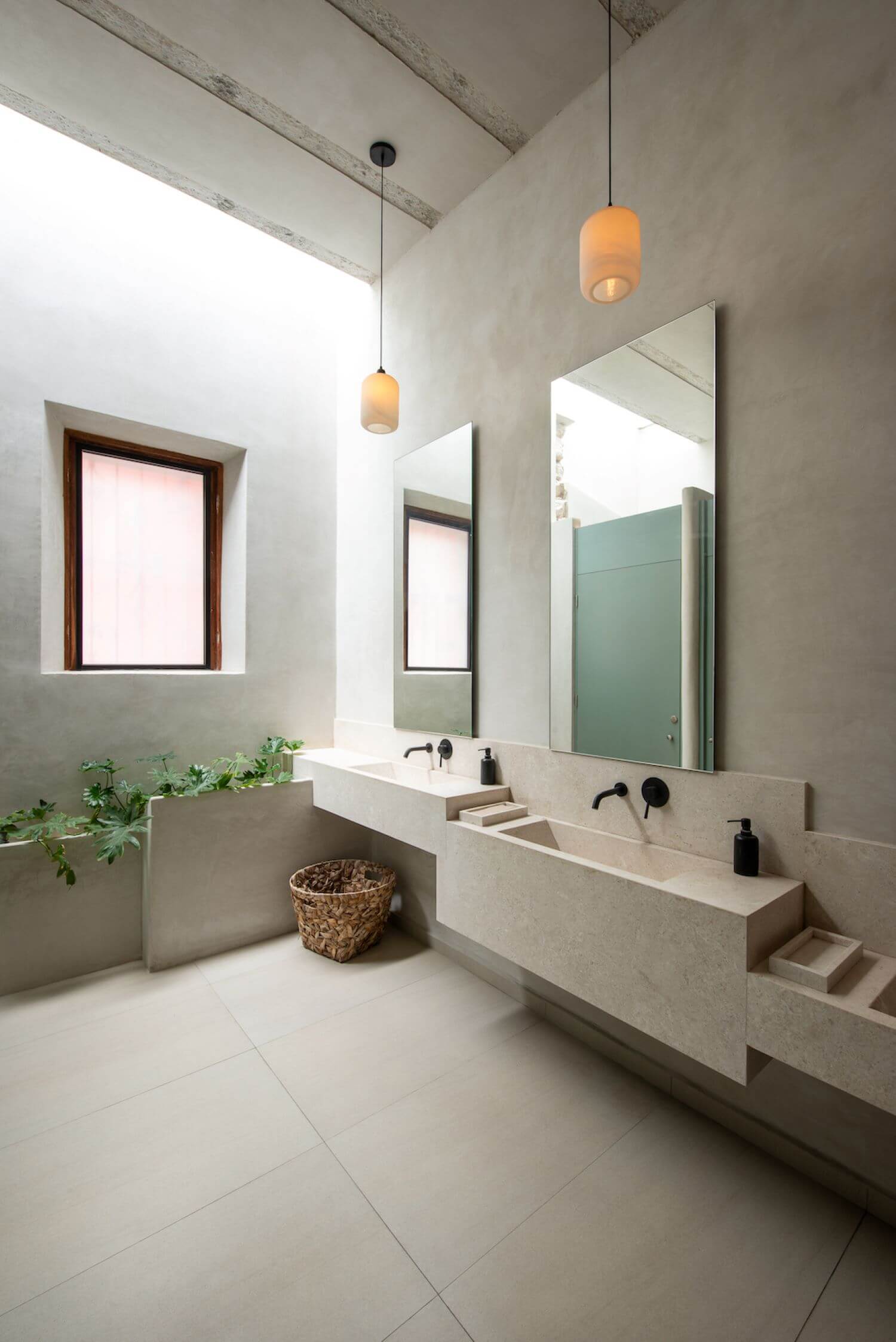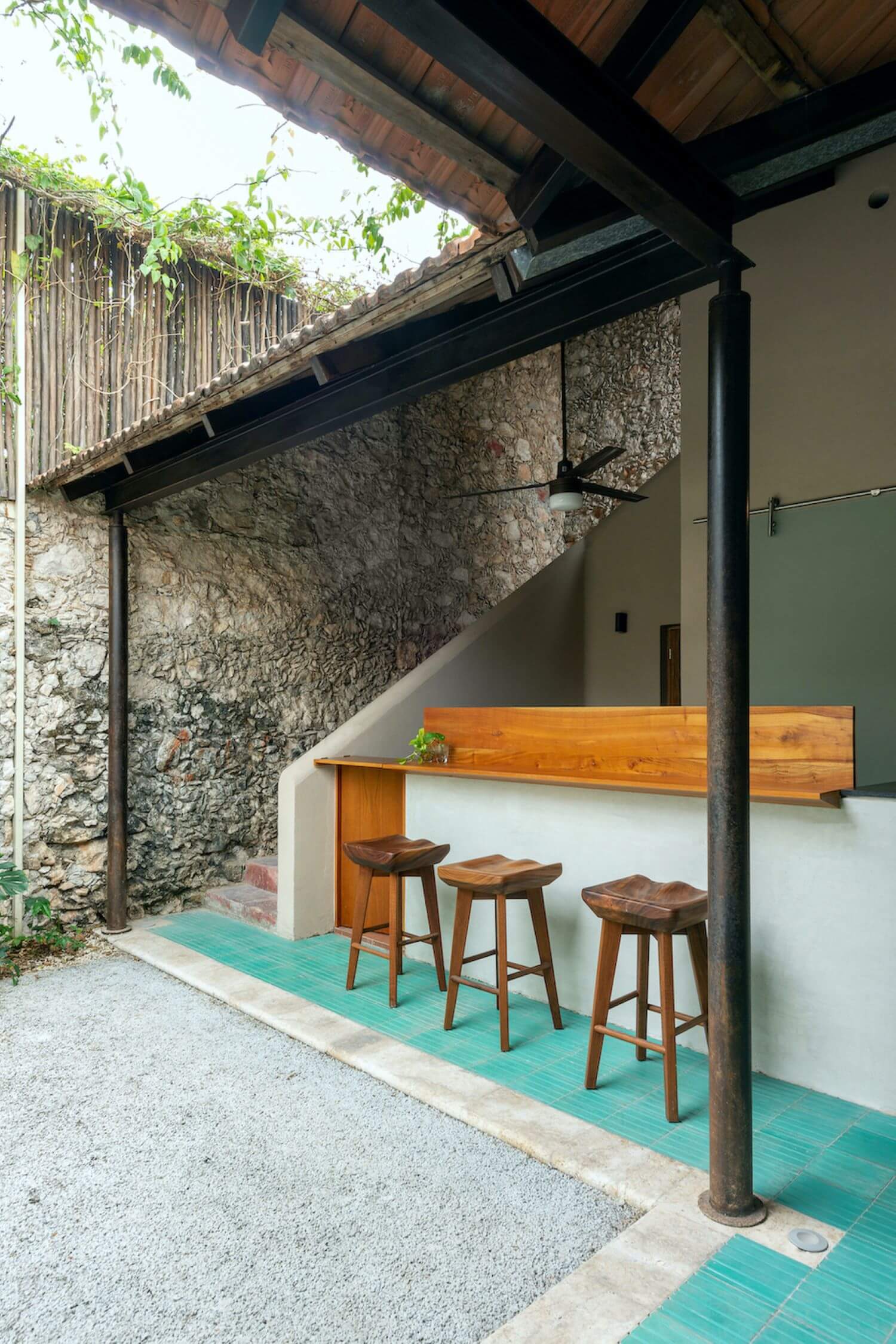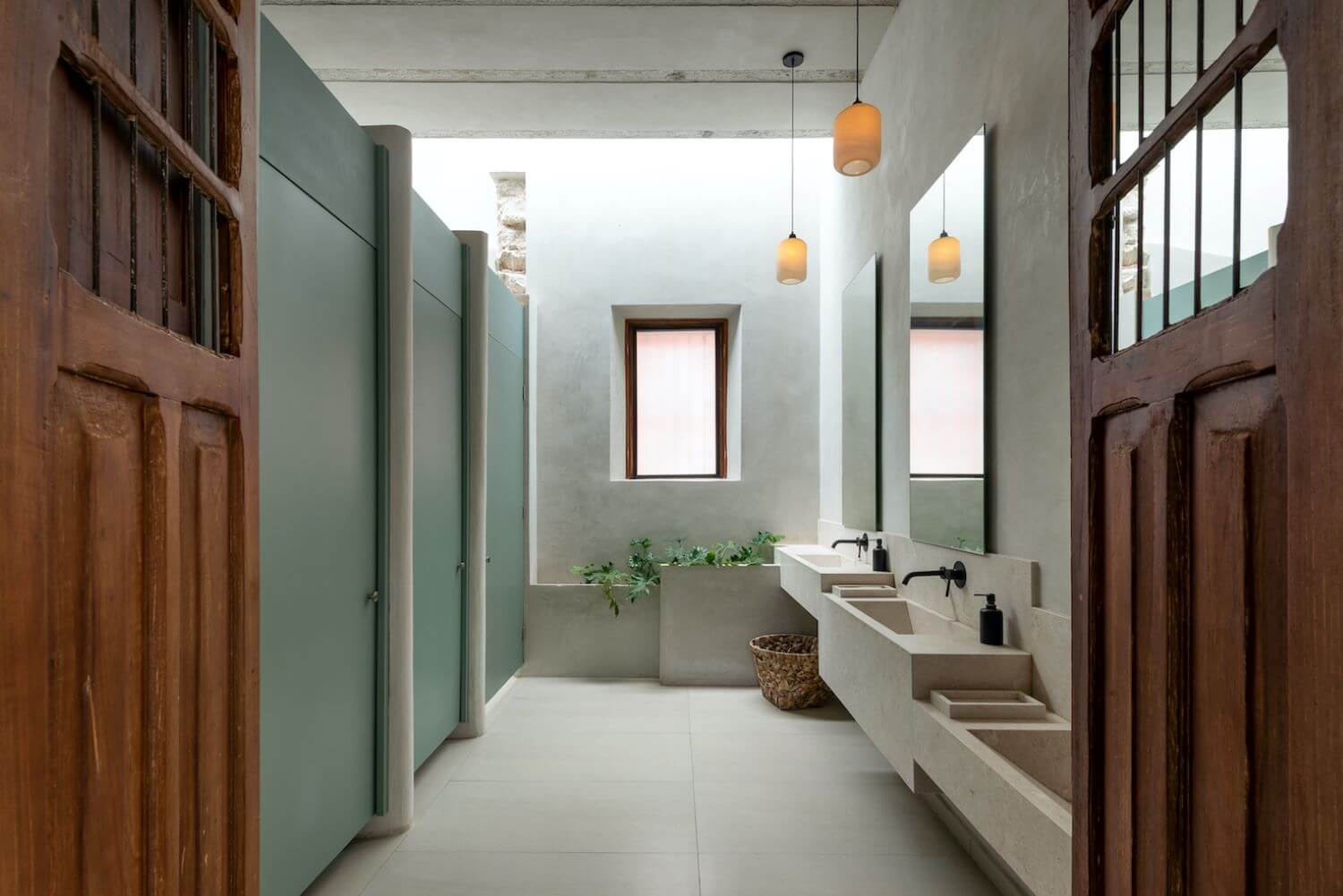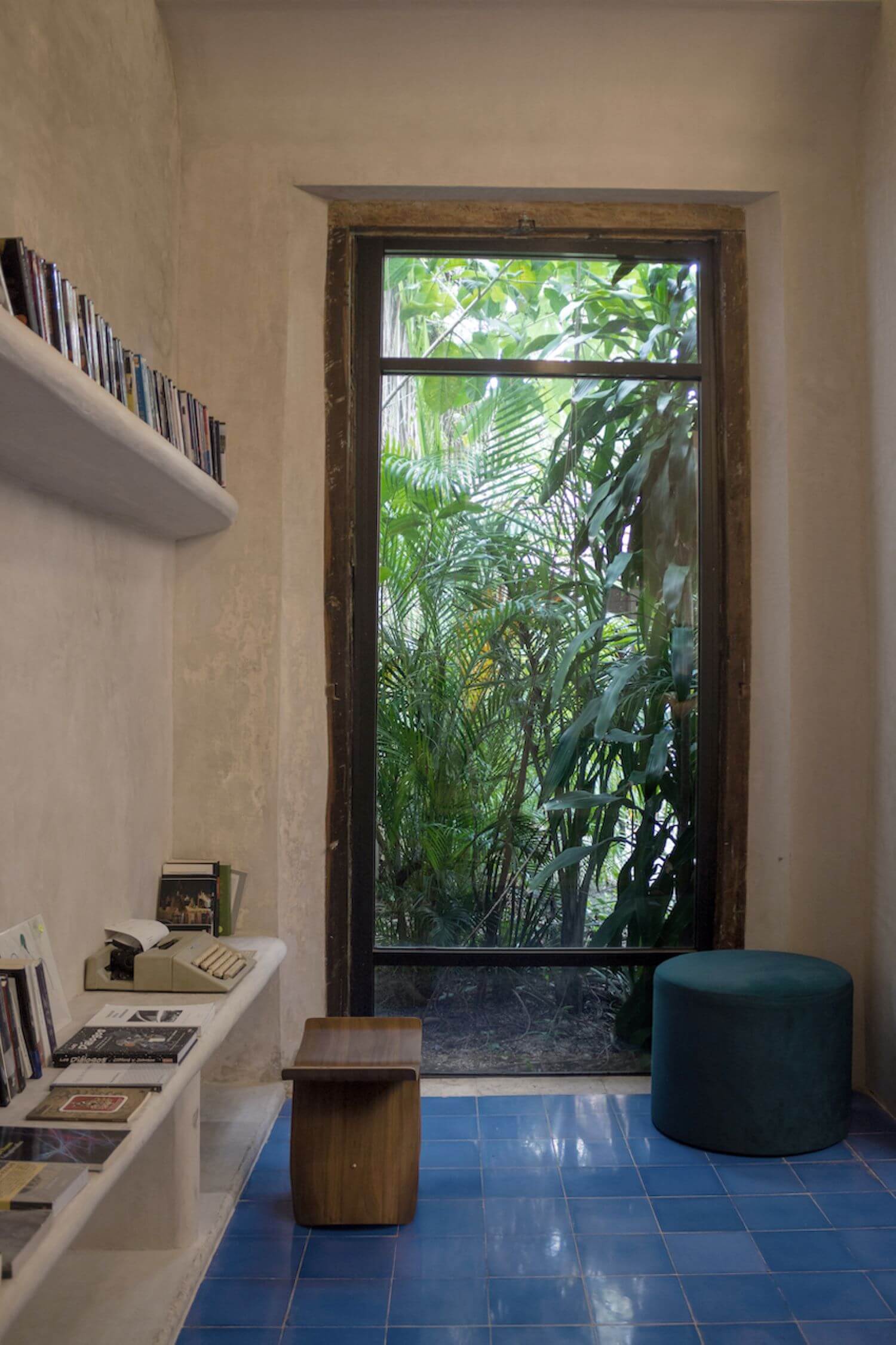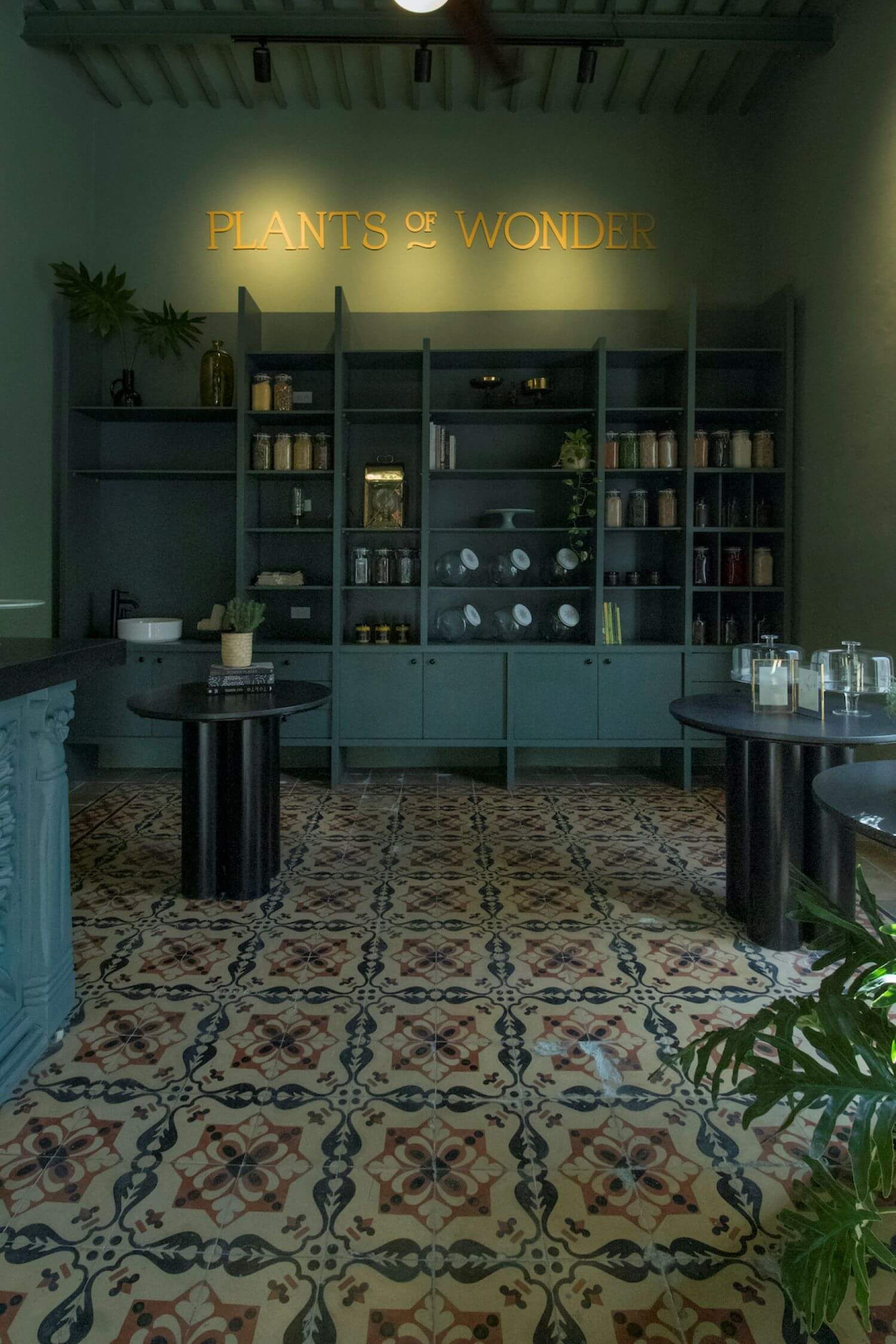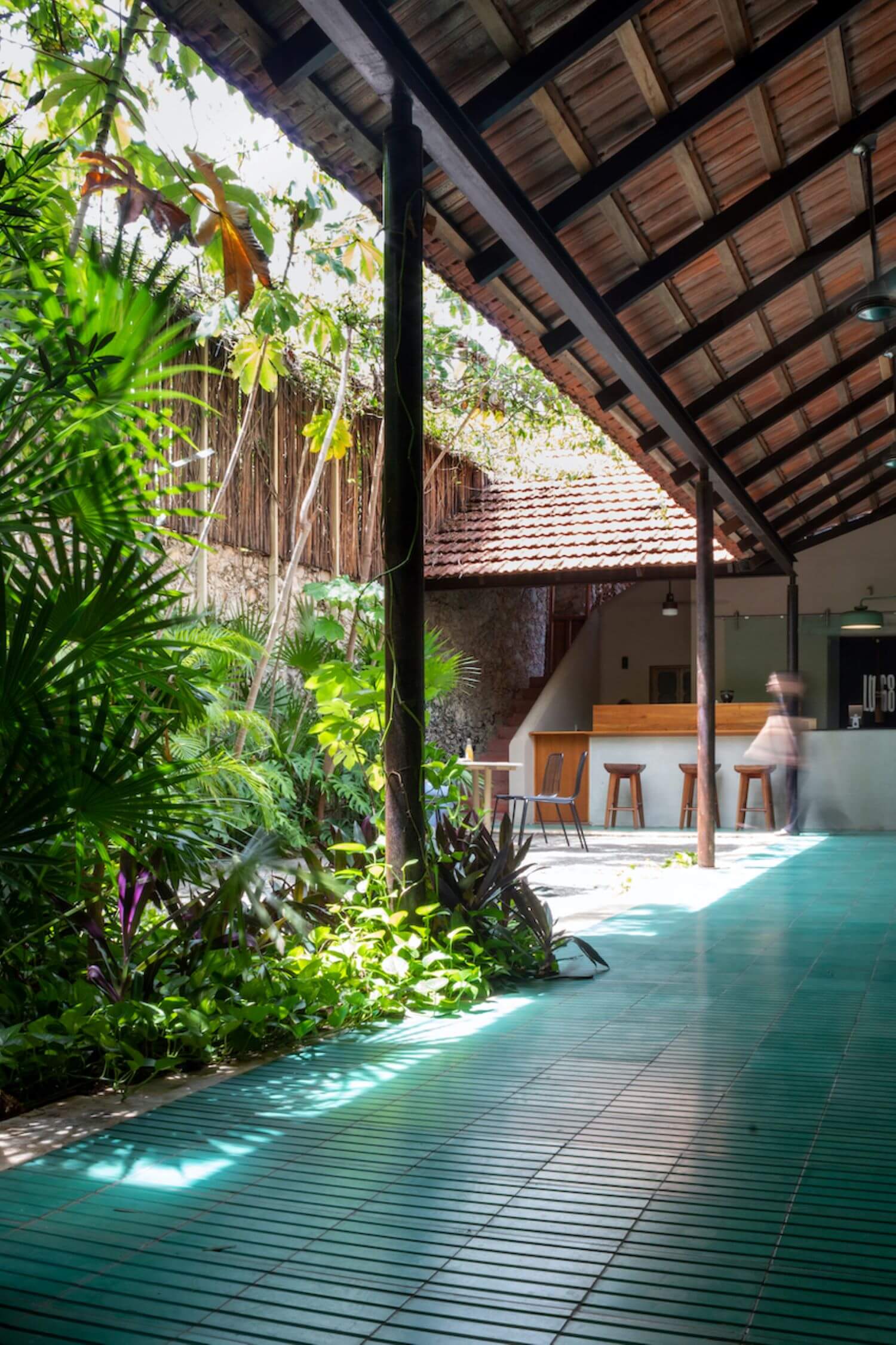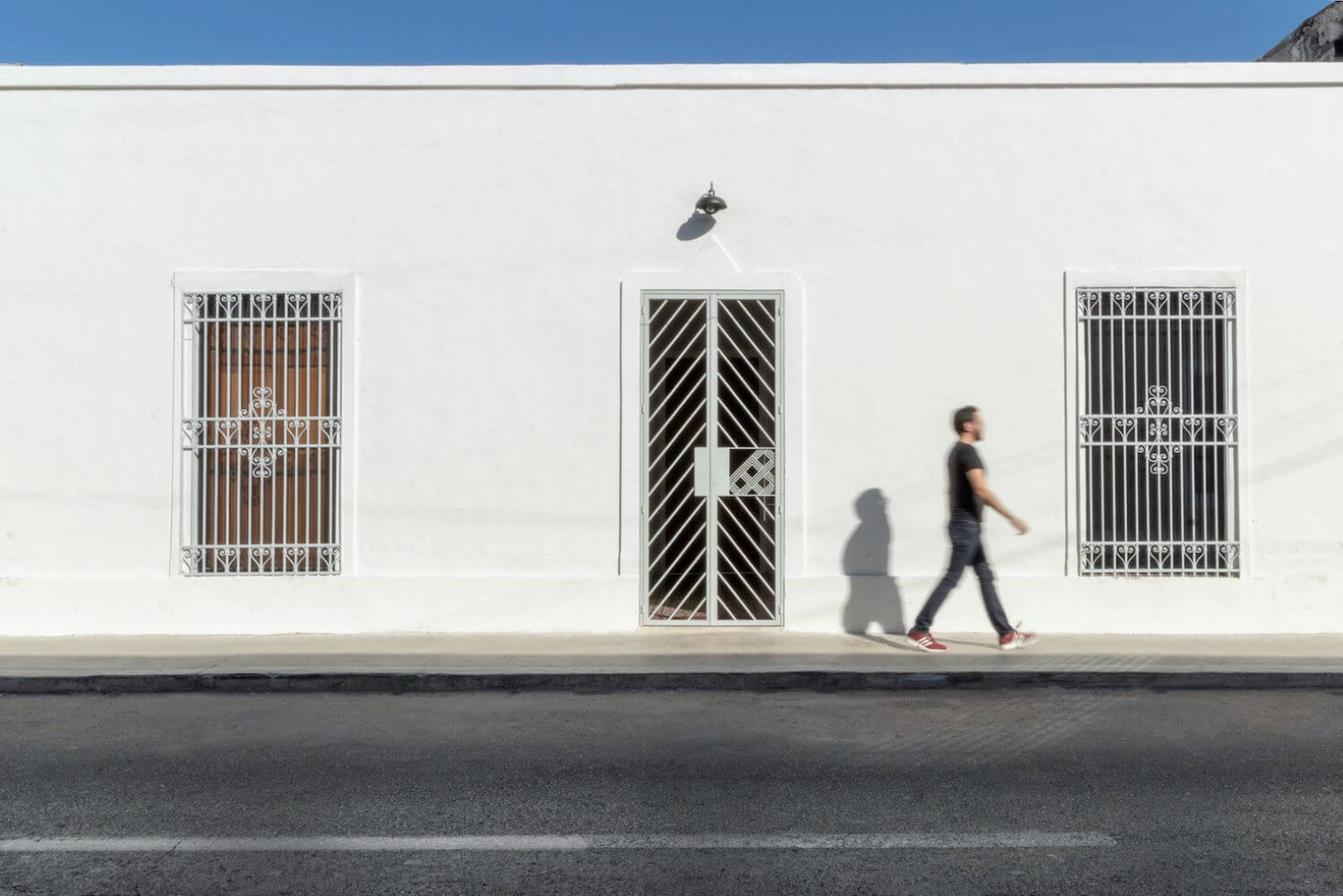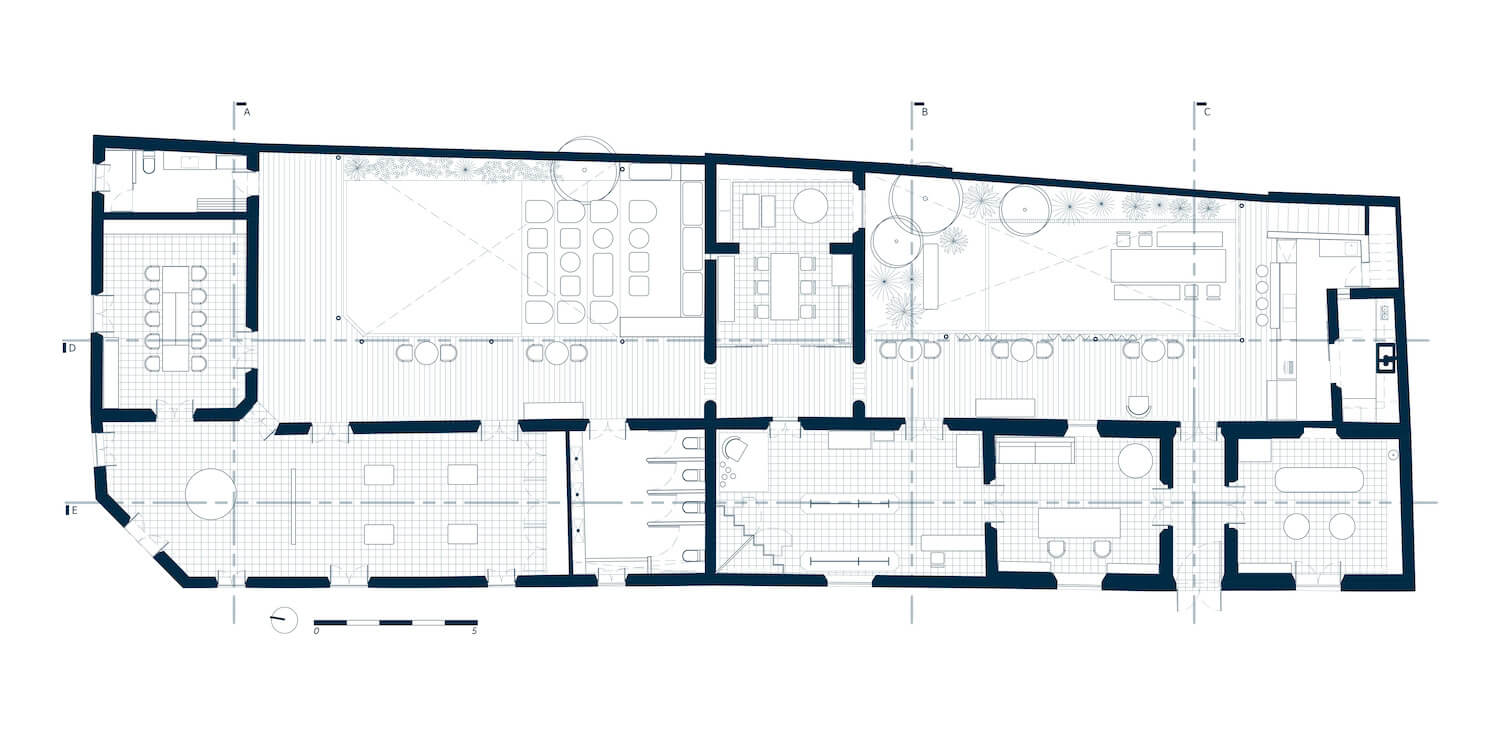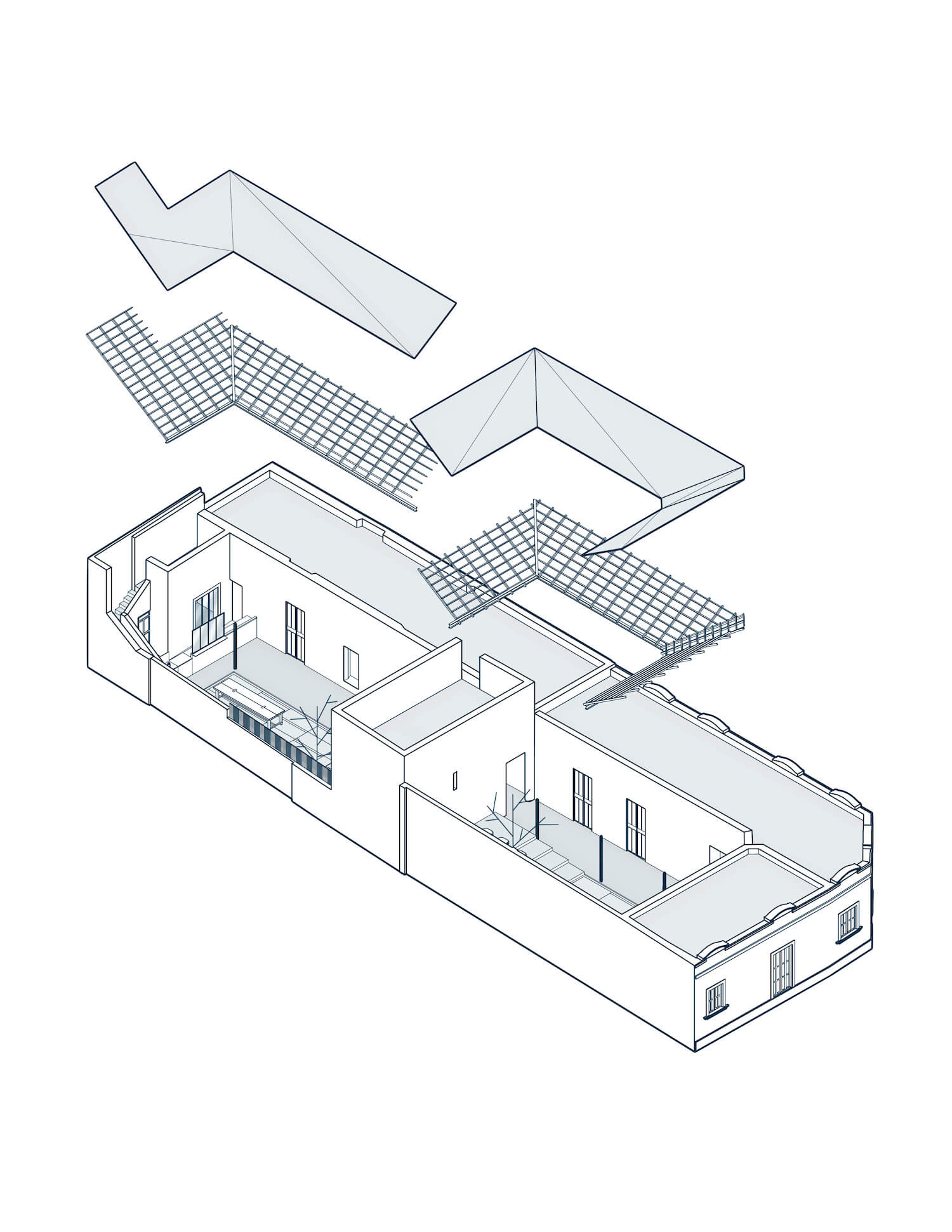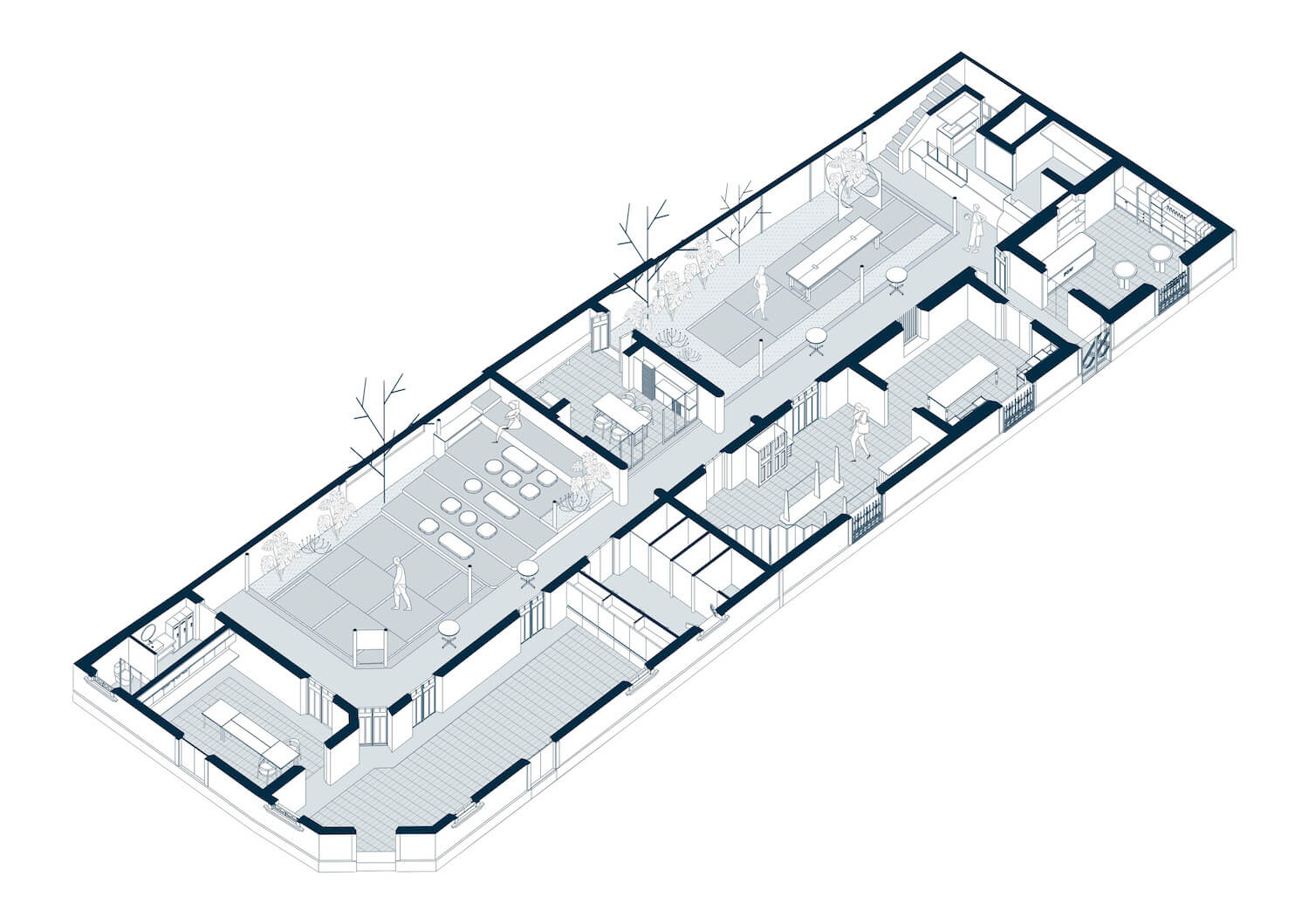 ---