Françarq Arquitetura / Gustavo França: Bird Life is a purely conceptual project created and produced by the architect Gustavo França, from Belo Horizonte MG, Brazil. As he had already produced other projects related to Norse and Elvish mythologies such as Elf Cottage and Valhalla, this time it couldn't be so different. Lover of ancient mythologies, Gustavo created this time, the "Bird Life" with mention to beings that in most fantasy and mythological stories lived in the forests, precisely in the trees, the elves, as beautiful and luminous beings, or even divos and magical beings .
They were major deities of nature and fertility. Elves are often depicted as young people of great beauty living among forests, underground, in fountains and other natural places. They were portrayed as sensitive beings, long lived or immortal, with magical powers and a strong connection with nature.
As the initial idea of the project, it was to bring this fantasy to the real life of human beings. Creating a full sense that the users would be the forest elves themselves. The basic idea was to create a building with the typical characteristic of a tree. Carved out of a large rock in the composition of trunks and branches where users would have access to their individual units. For the covering of the units, an external vegetal layer so that they resemble the leaves of the tree. The building has an area for collective use with a brandy swimming pool with a waterfall, and two lawns for recreational use. Hall for shared use for meals and a reception.
The building's access would be one of the most complex premise for the project as it is a vertical and horizontal building at the same time, so three elevators were thought that would depart from the base of the building through the central trunk of the tree. the first elevator would take users only to the lowest part of the pantry, the second elevator would take users to the middle part of the pantry, and the third elevator would take users to the top of the pantry. after using the elevators, users should move through the horizontal and ramped accesses from the tree branches to their units. The building has a total of 92 meters in height and its area with the largest perimeter in the crown, has approximately 4221 m².
Reflection by the architect Gustavo: My dreams are planned seconds before I close my eyes in sleep, never remembering everything as it was, but I always remember the fascination it causes me in life.
The enchantment of the water, the liquid cure, rebirthing the magnificent green and other infinity of colors that are transformed into luminous energy again. Yes, through a complex metamorphosis or a simple walking modification, everything ends and is reborn beautiful again.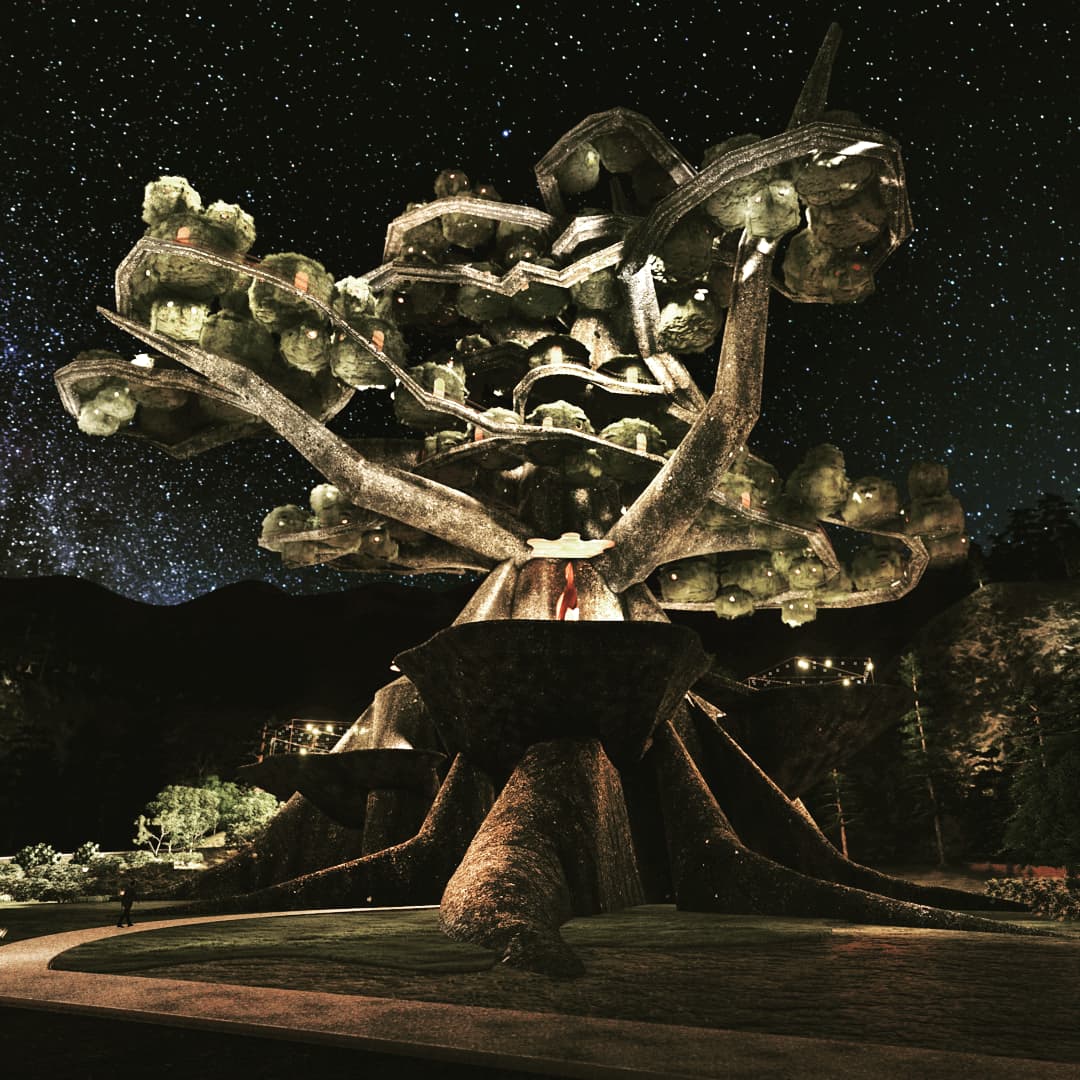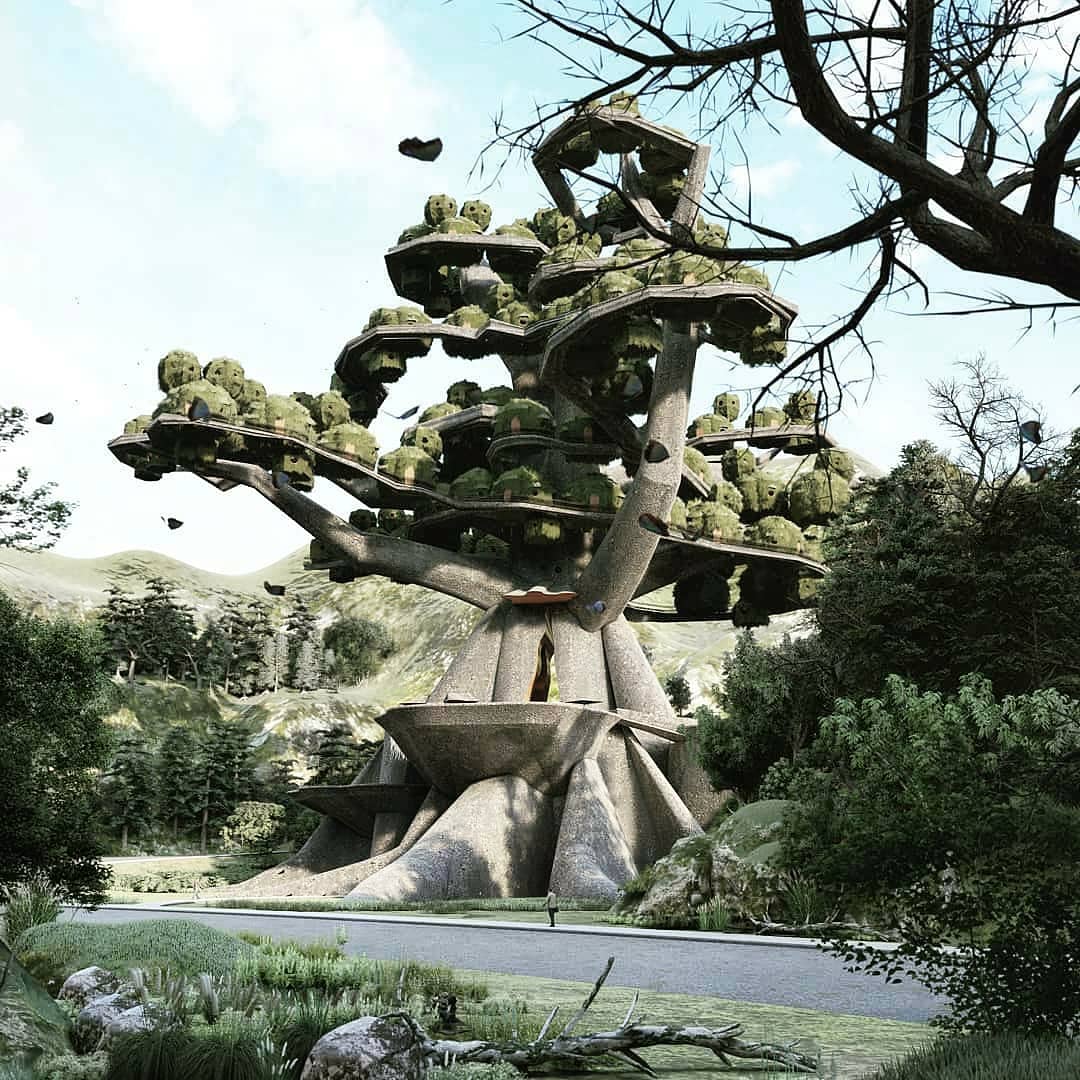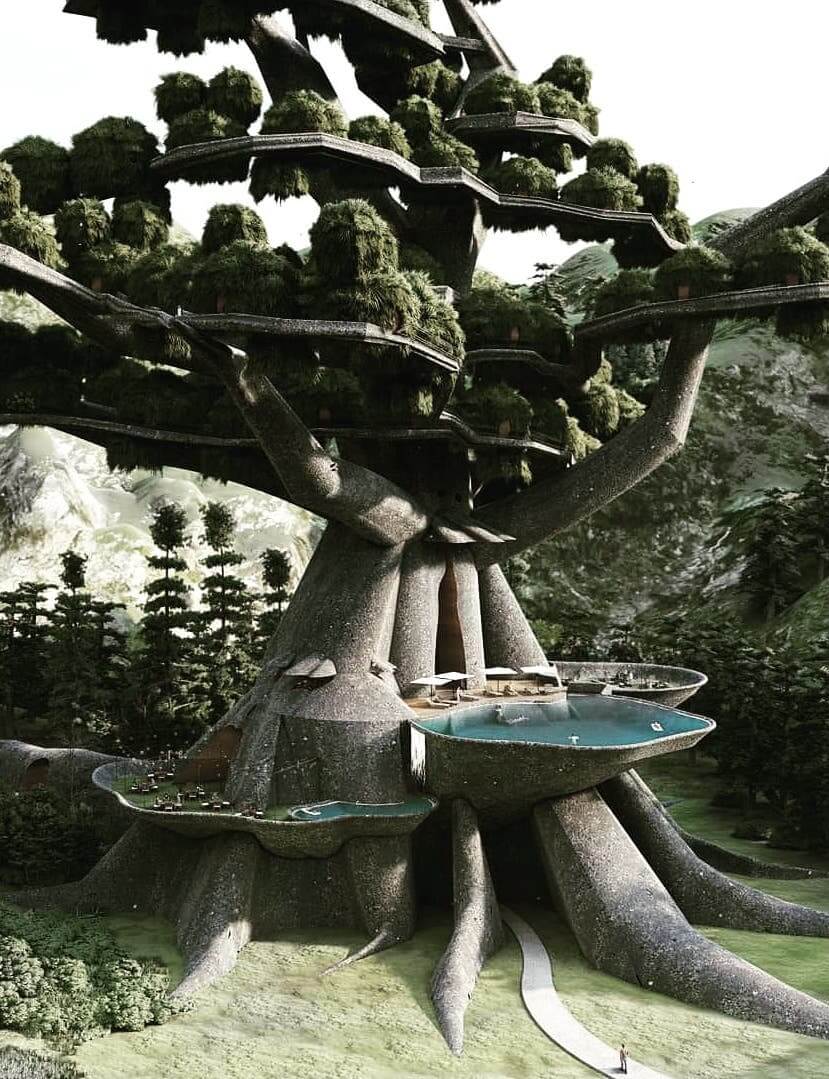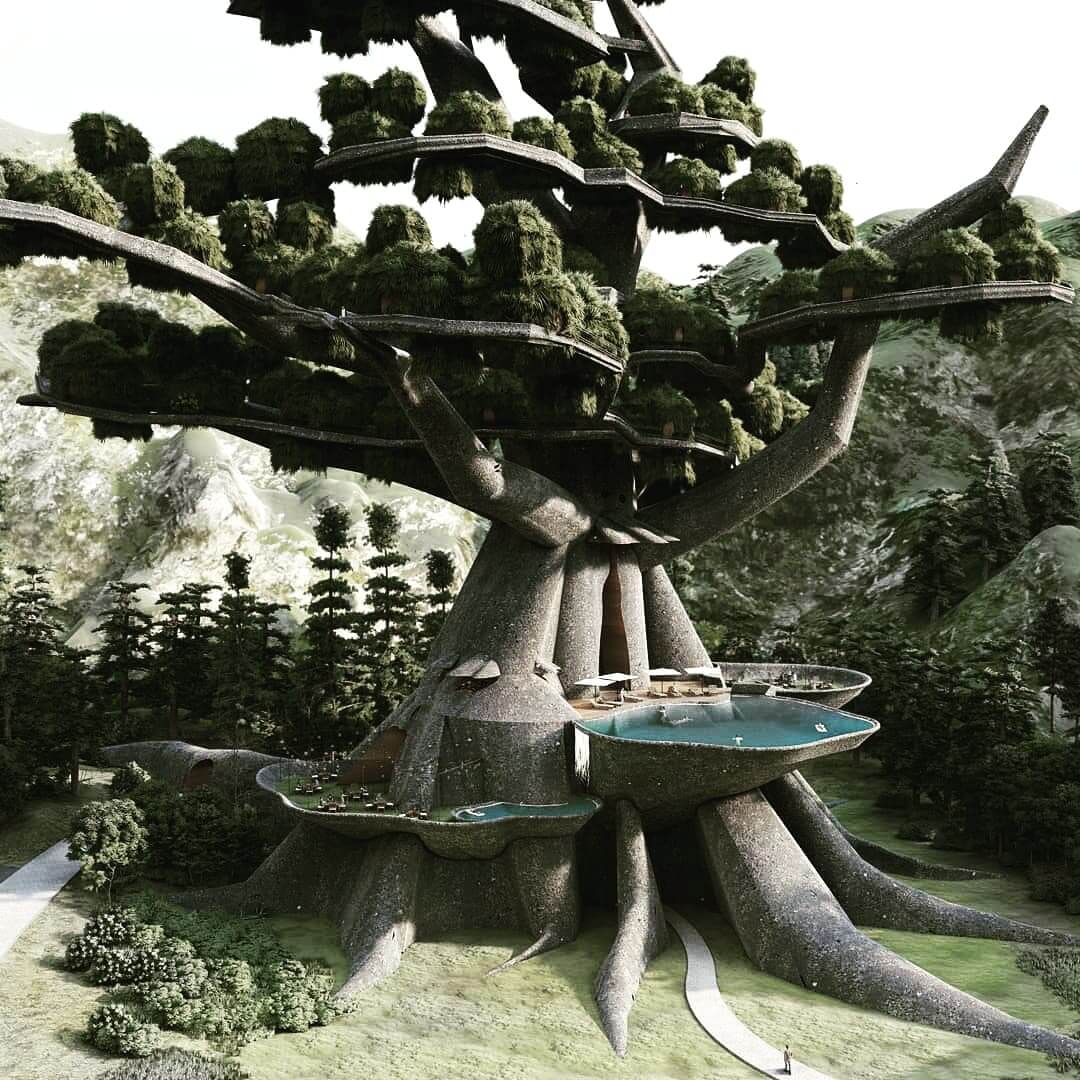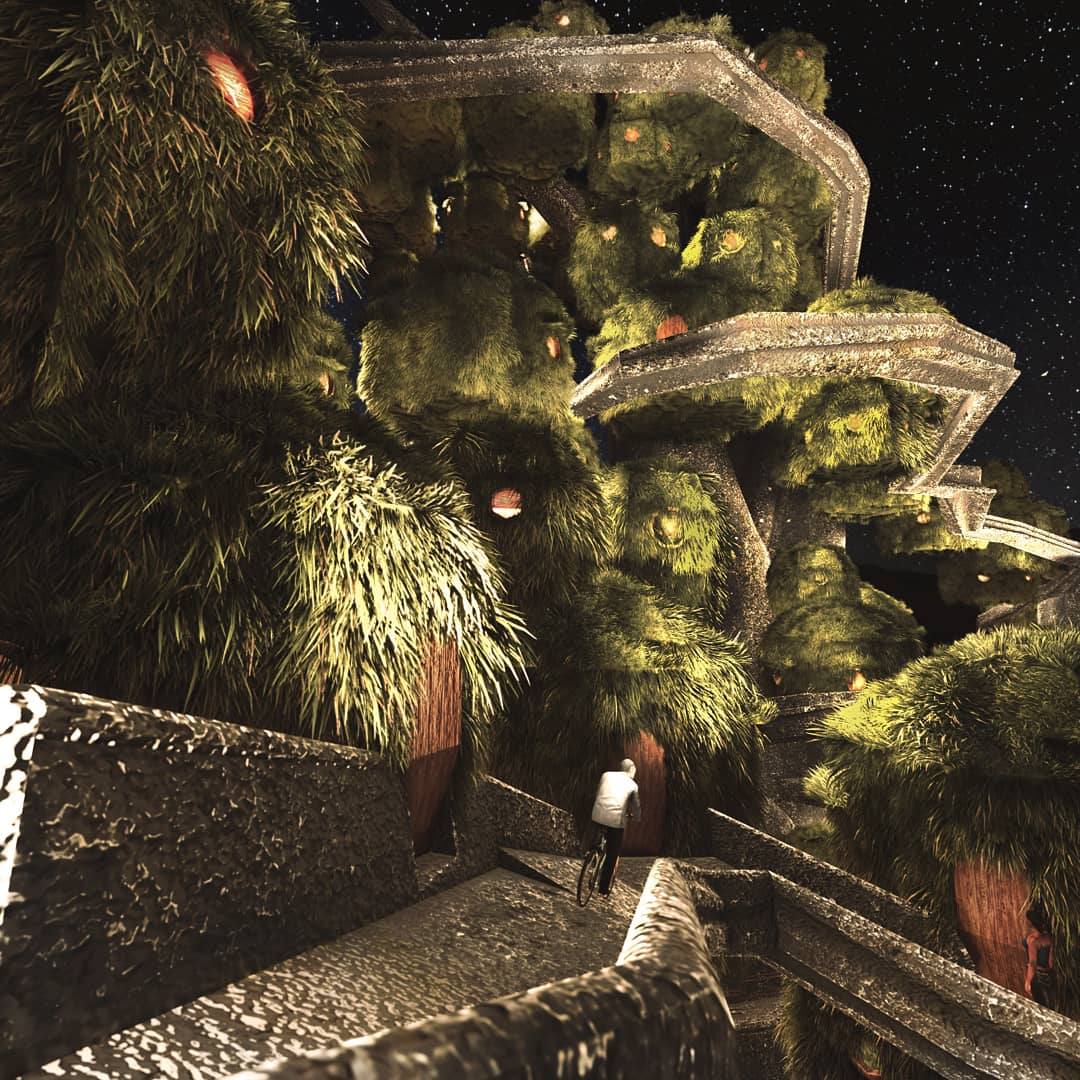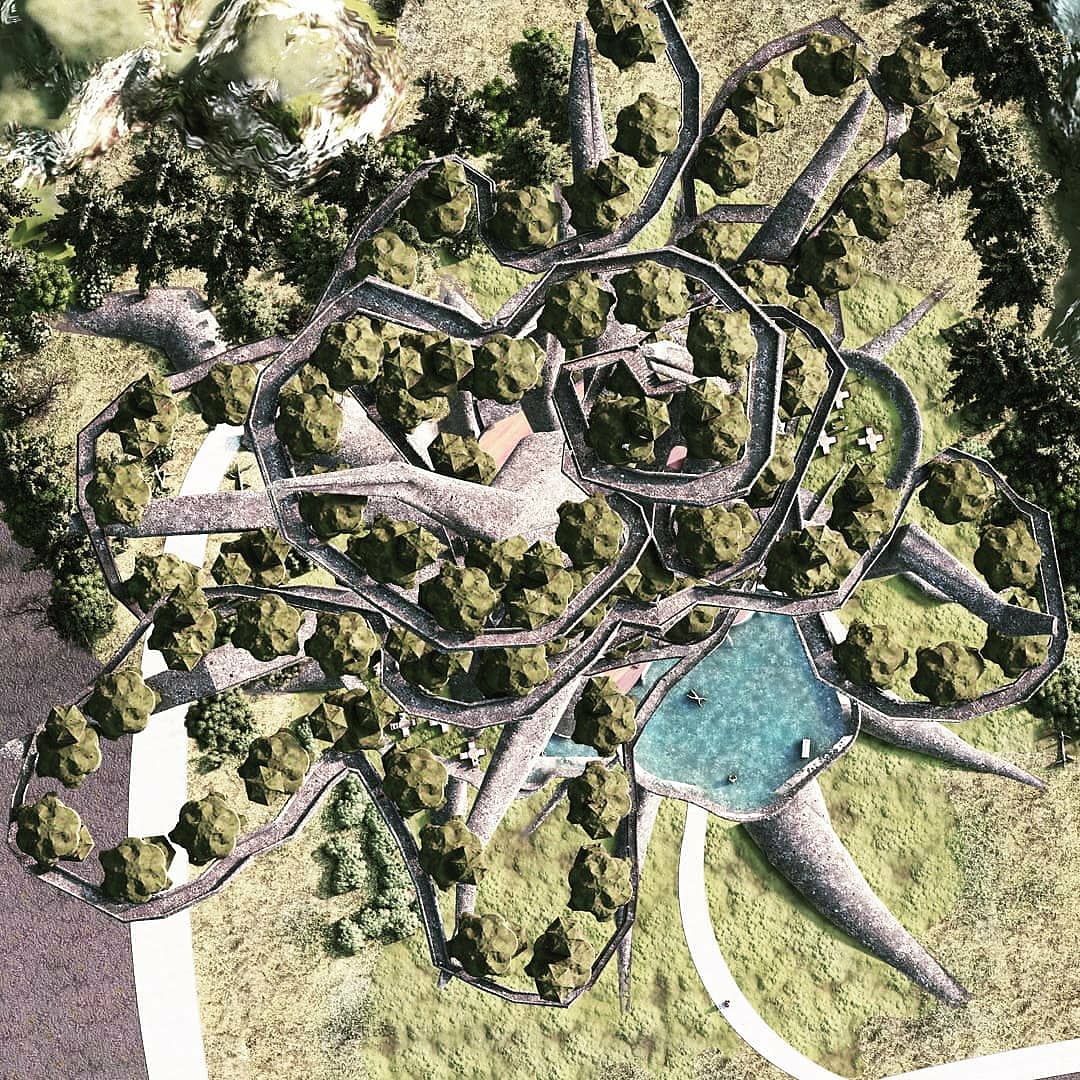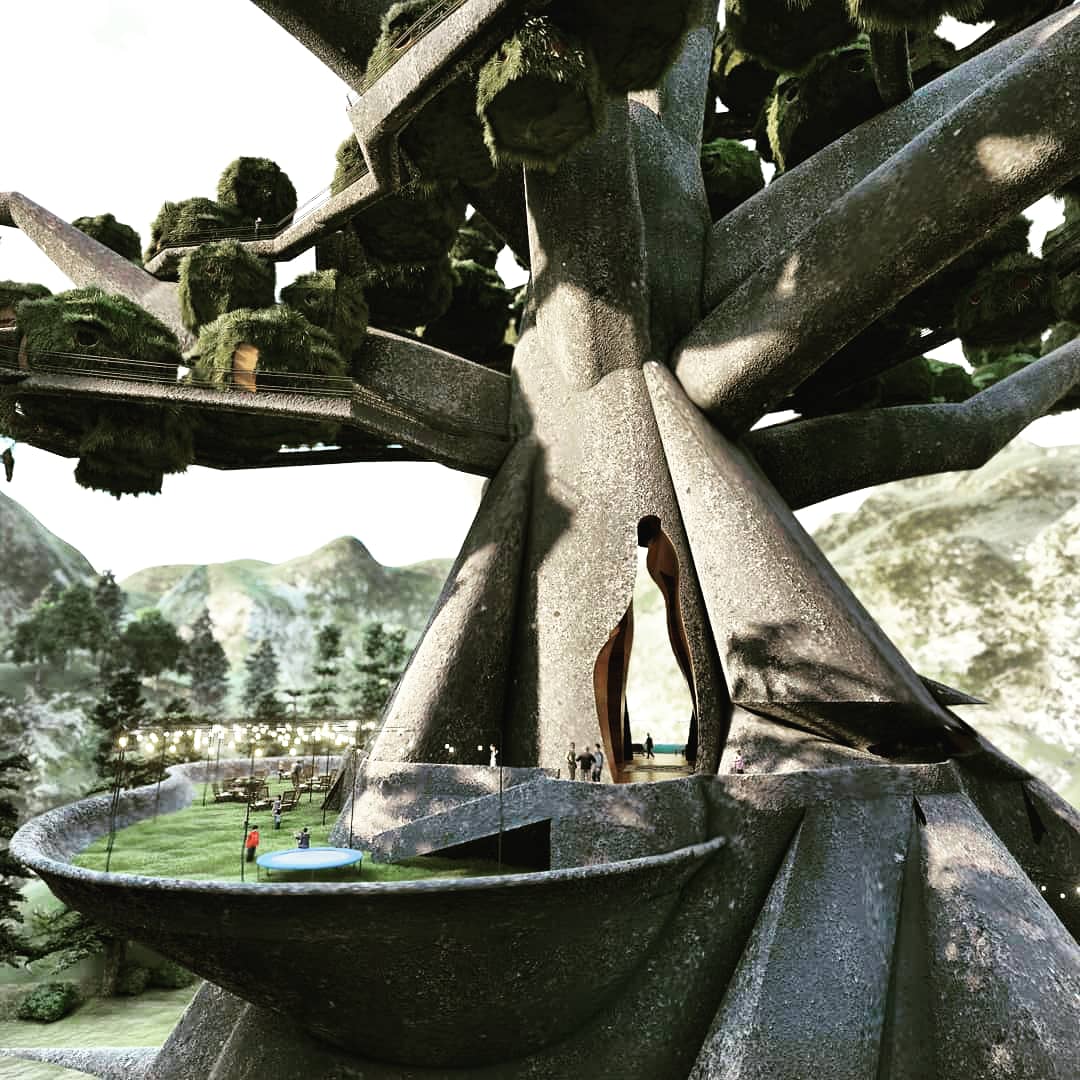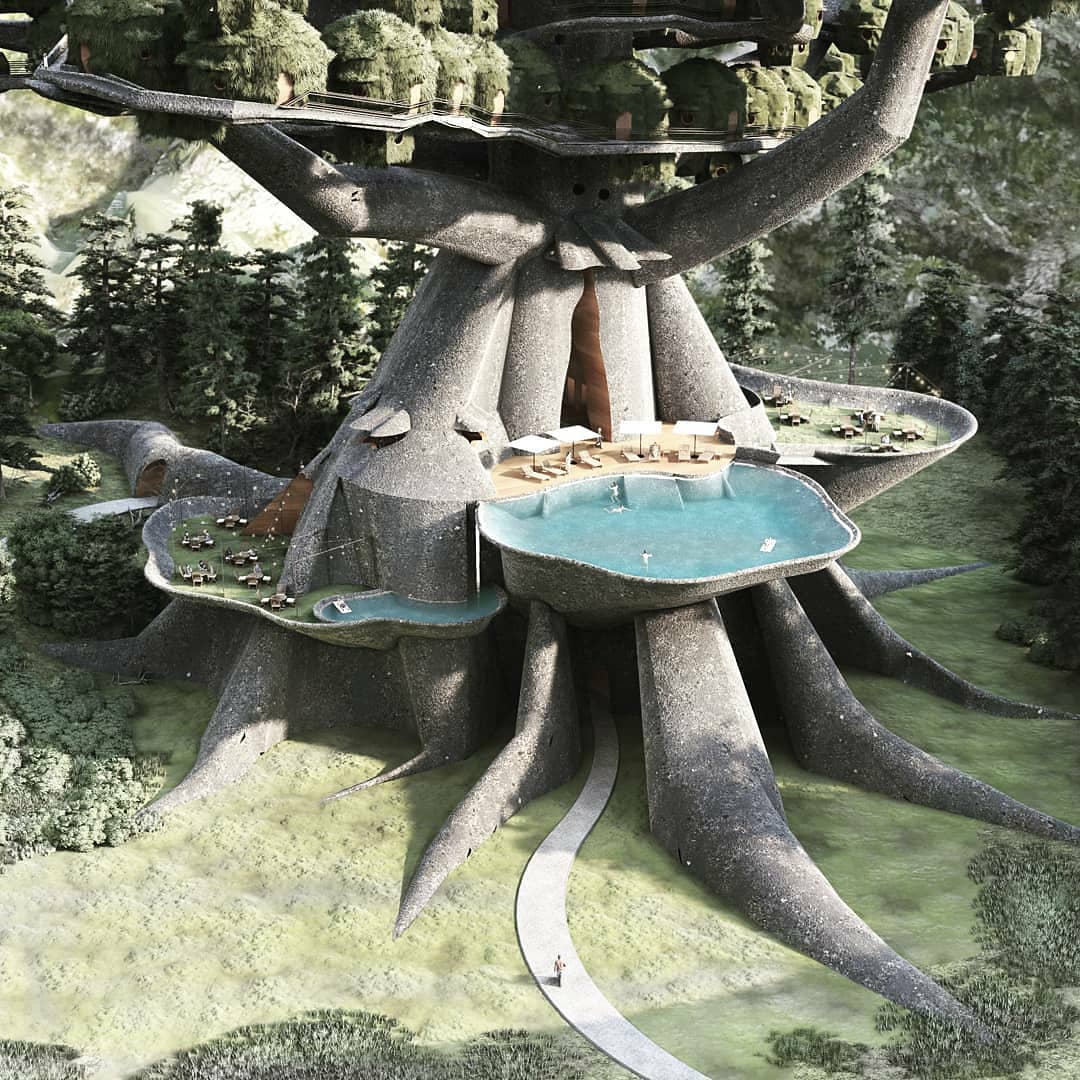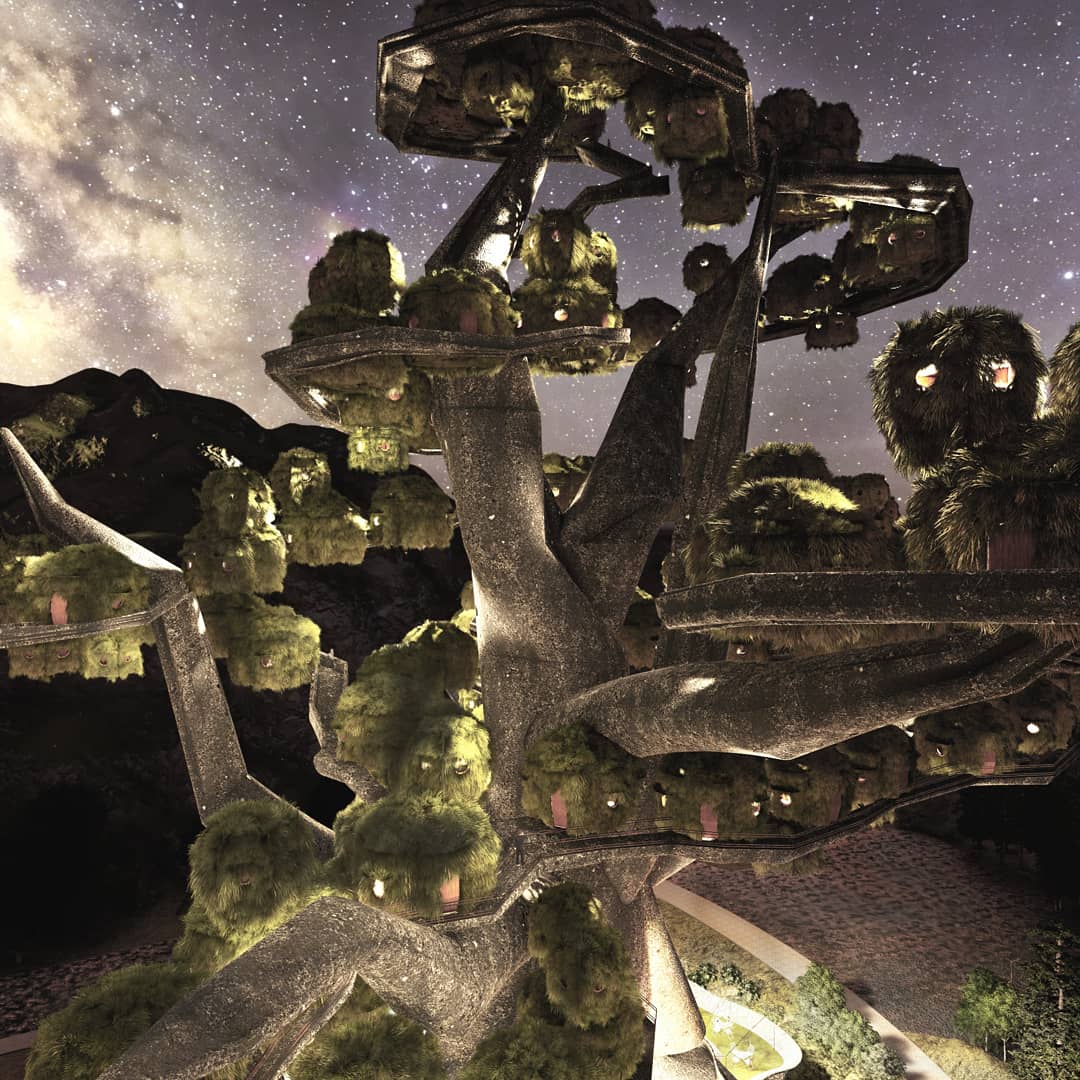 ---