Yongwook Seong: Neo Coral City is a fictional architecture project that was created via Midjourney. The project unfolds from an imaginary setting that Amphitrite 3.0 (underwater AI design/build practice) is commissioned to revitalize part of the-once-called-great-reef area that has been devastated by the rise of ocean temperature and acidification.
With the rising ocean temperature, large part of coral reefs in the area are suffering at the risk of coral bleaching or already perished. Human clients were advised to take direct intervention as corals' natural regeneration rates are greatly outpaced by their degradation rates caused by climate change.
Amphitrite 3.0 joins a coral reef revitalization project under the name of the Neo Coral City. Neo Coral City aims to upscale a restoration effort while gaining public attention for underwater eco- tourism opportunities in the region. Amphitrite 3.0 utilizes the 3-D printing technology to construct various types of coral habitats, and implants heat/acid tolerant symbionts into them for climate change resilience.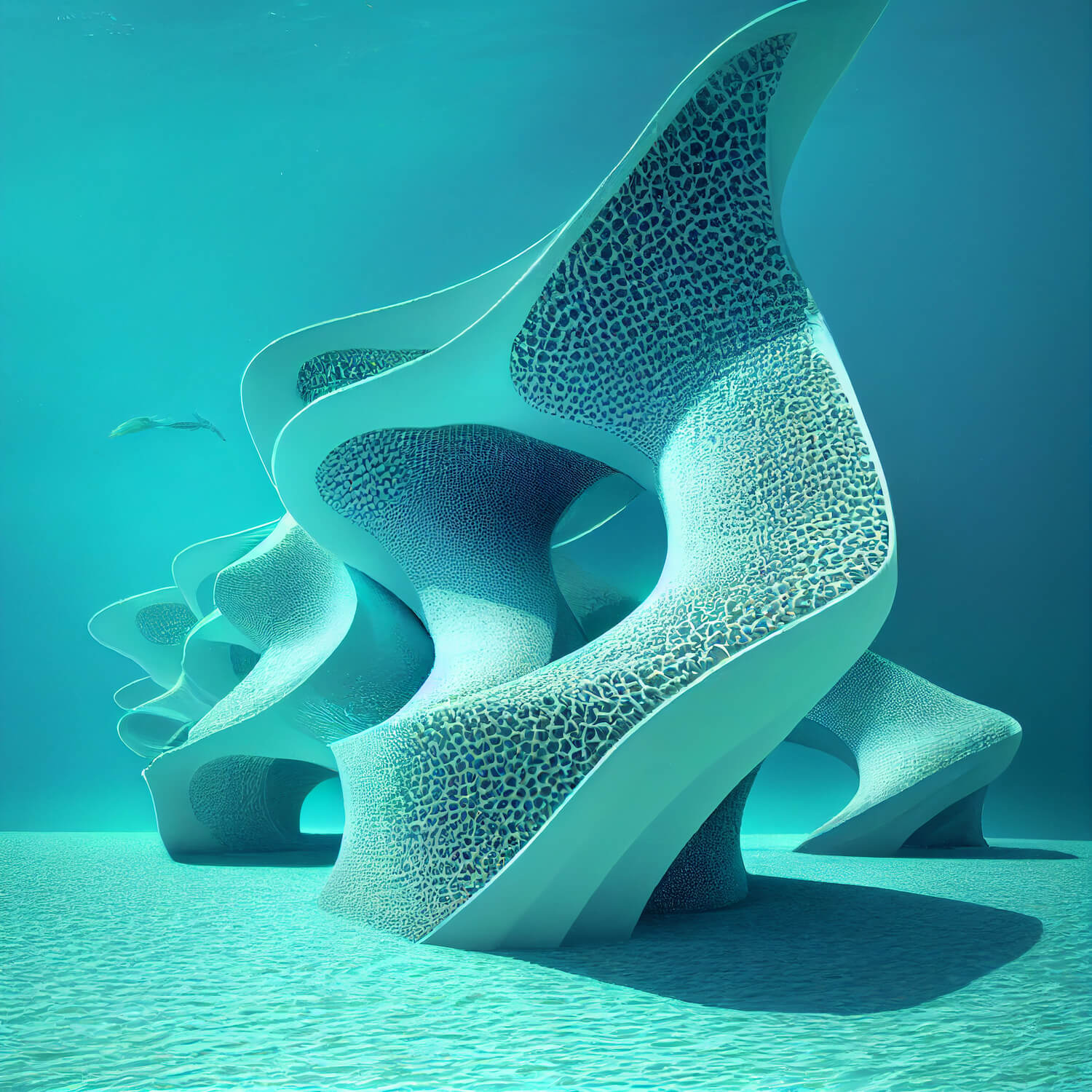 Seashell Townhouse: Amphitrite 3.0 helps to find an optimal 3-D printable material similar to coral's calcium carbonate structure, yet algae friendly. These shell-like townhouses have reef- grade exoskeleton with porous skin that warmly invites symbionts to move in.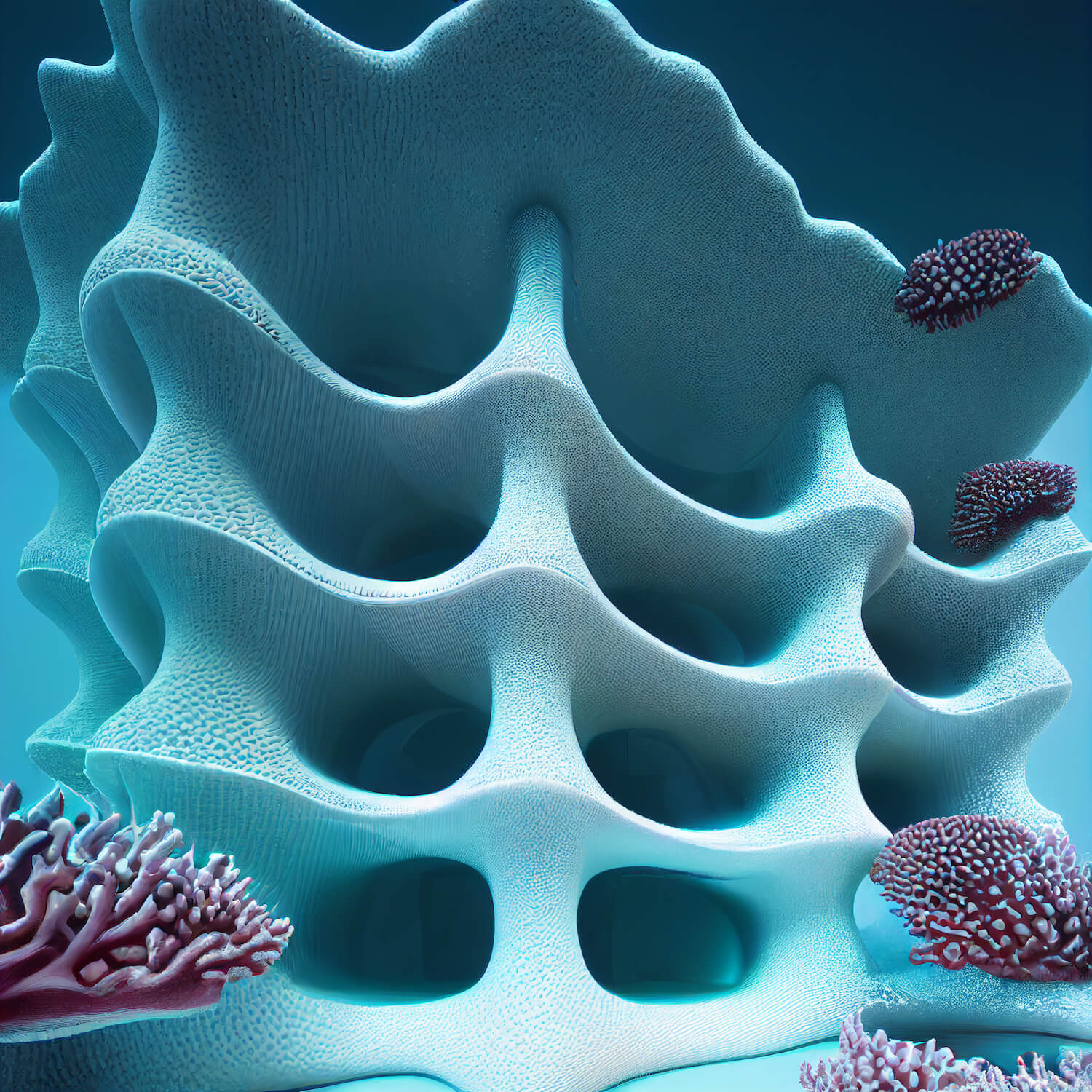 Skeletal Condo: This skeletal condo boasts organic flows into its interiors and provides comfy inner experiences.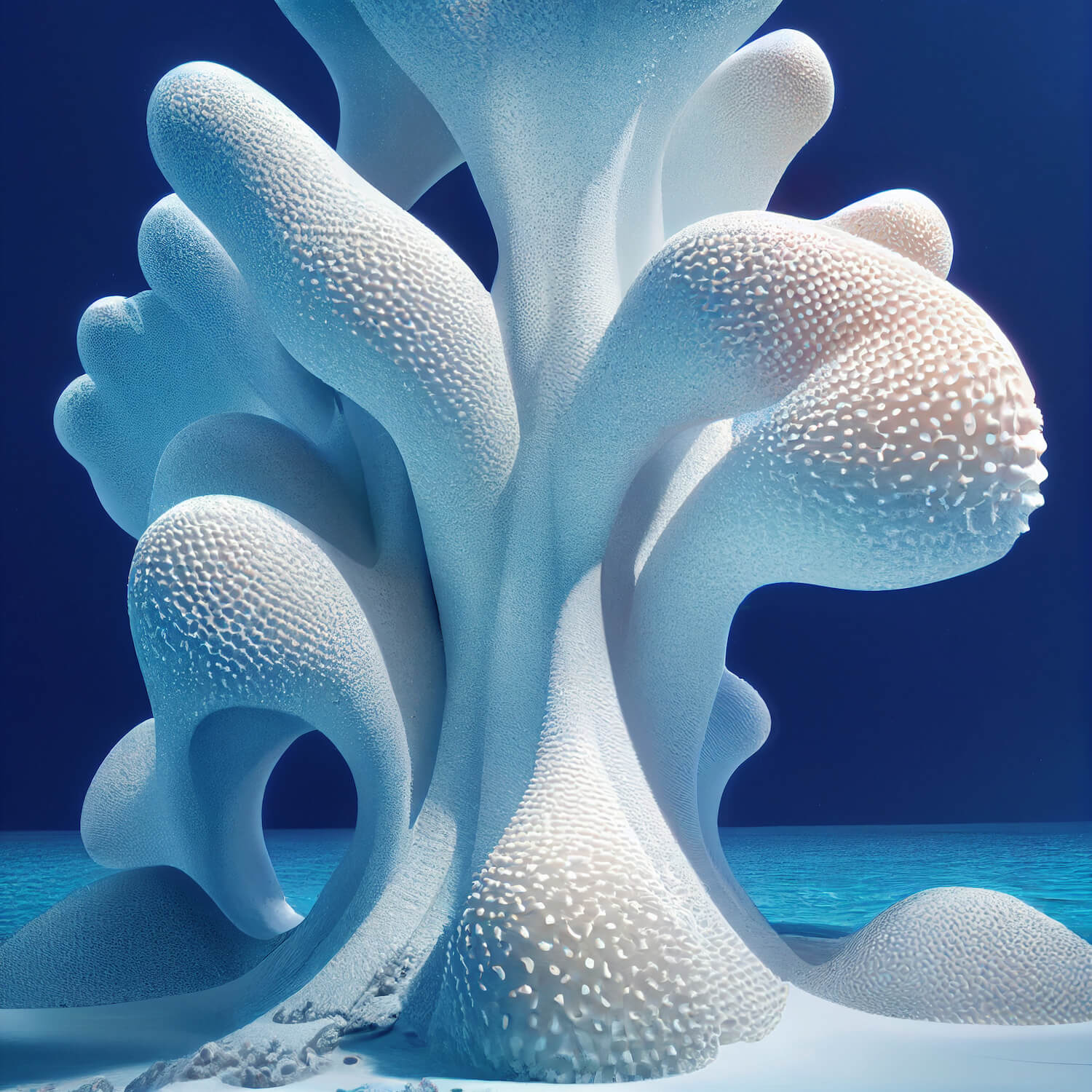 Coral Treehouse: The 3D-printed coral treehouse grows at a much faster rate than natural reefs' and transforms into multiple hide-outs for marine organisms.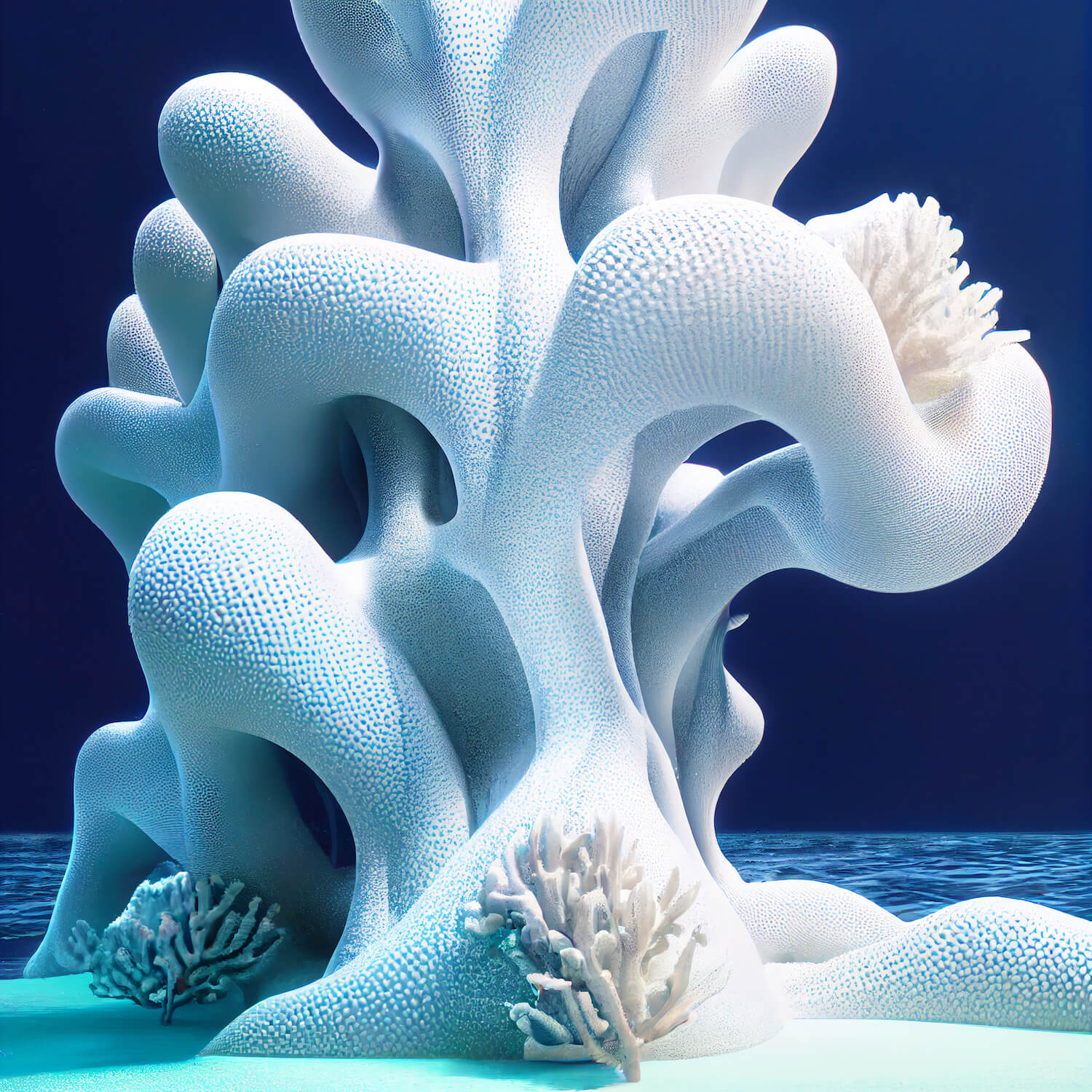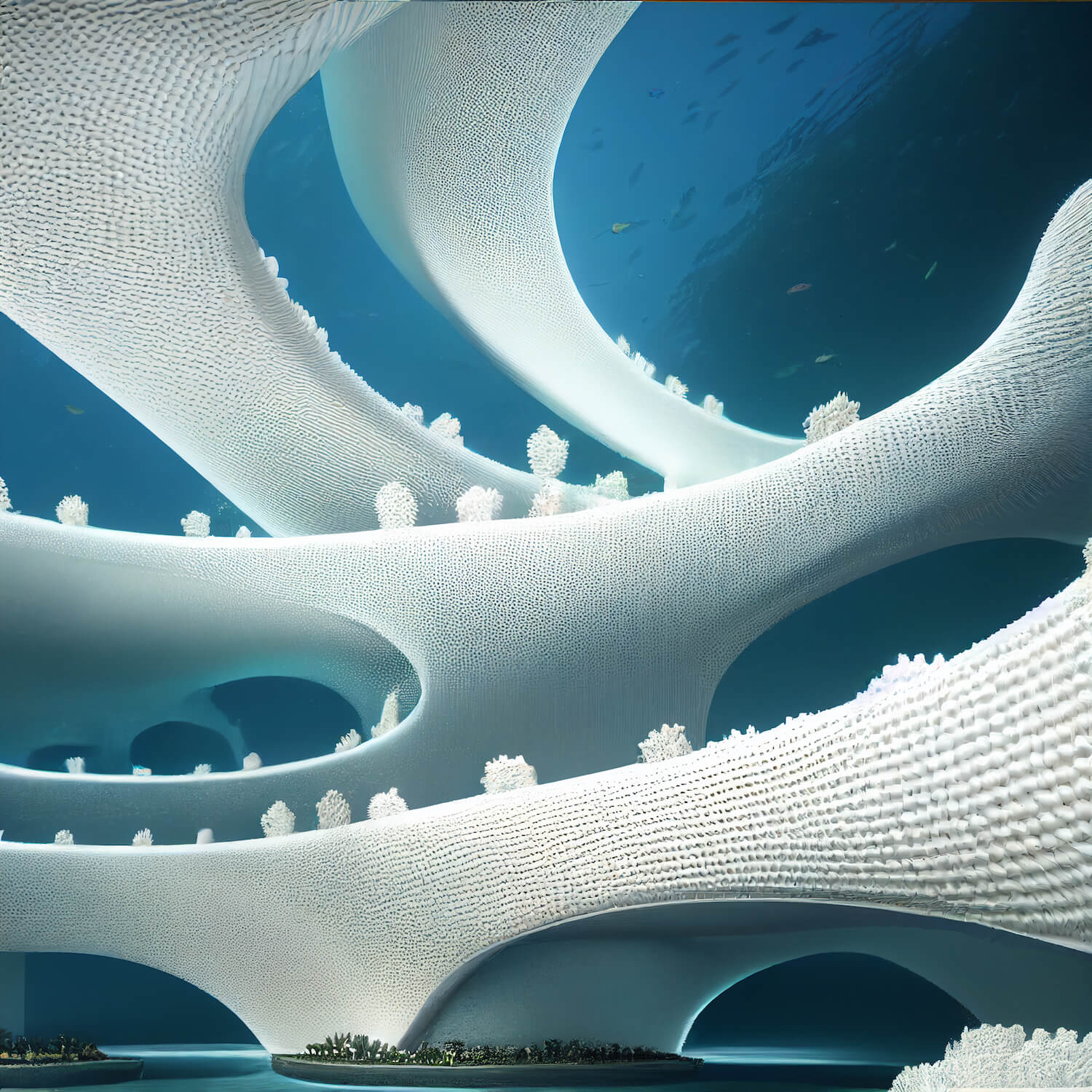 Underwater Coral Museum: Underwater Coral Museum is a culture/research institute for coral reef education, archives for extinct specimens and research programs on coral species that are resilient to climate change.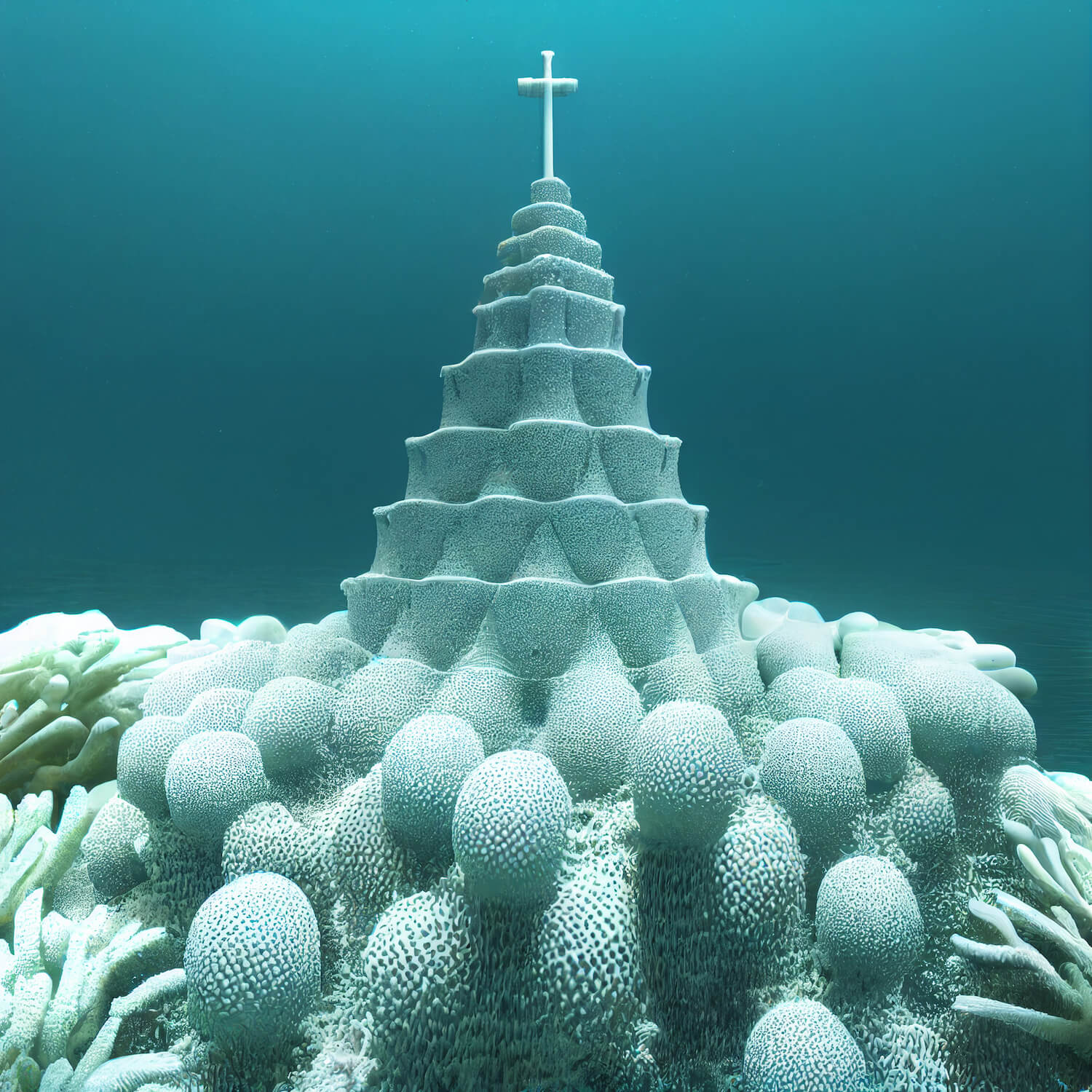 Coral Cemetery: Coral Cemetery is constructed to be dedicated to the deceased, and hoped for near-future resurrection.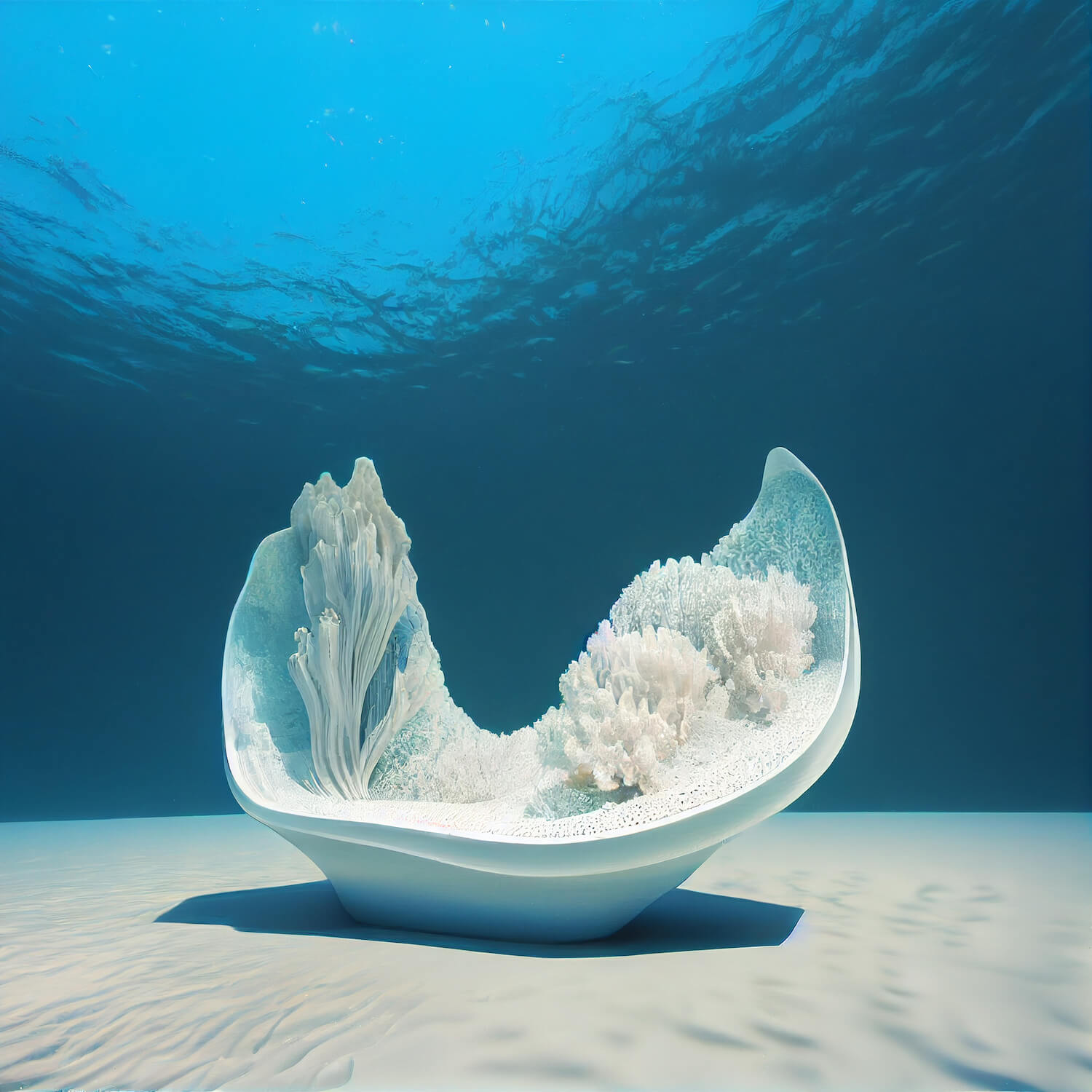 Coral Bench: A bench is placed for marine travellers to rest.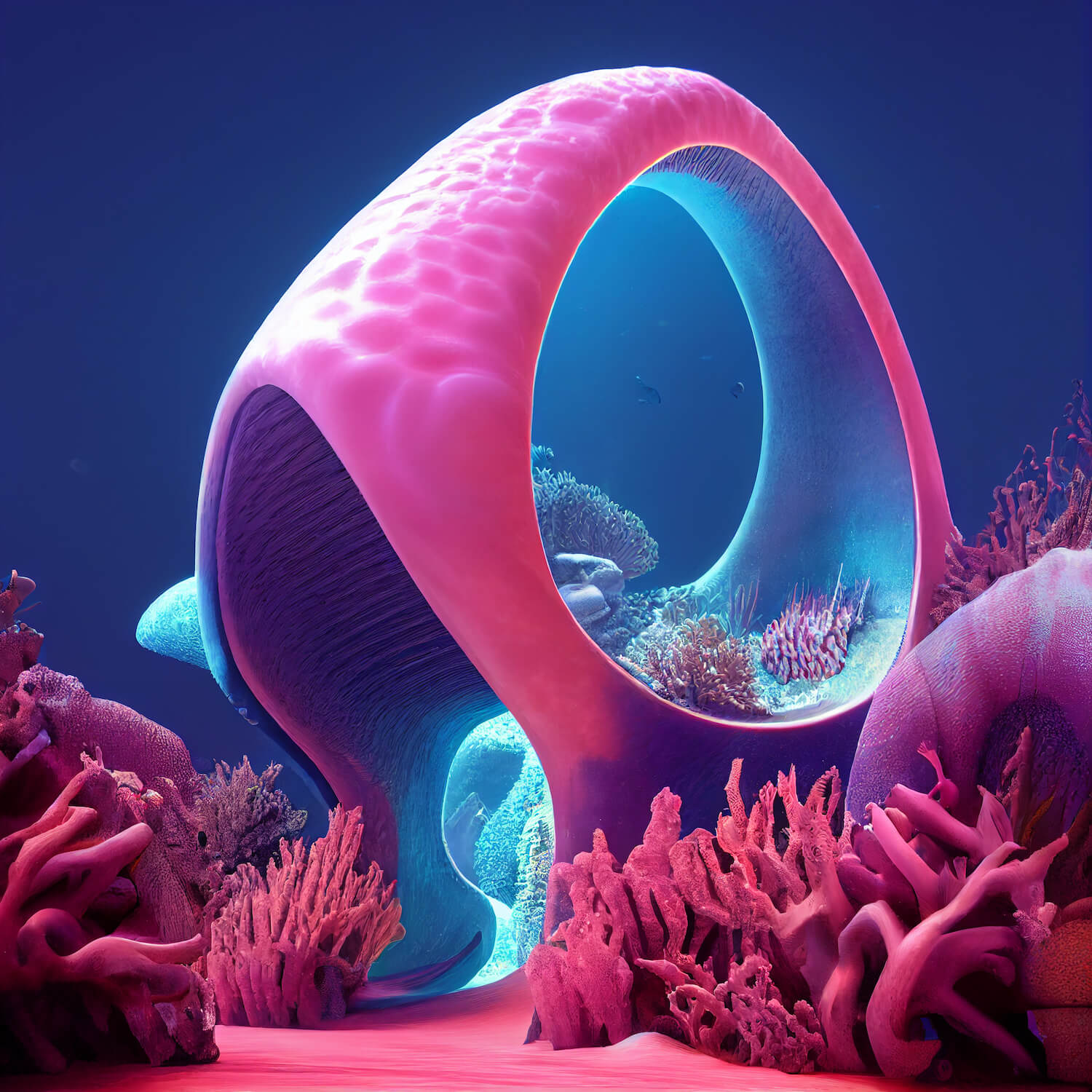 Neo Coral Pavilion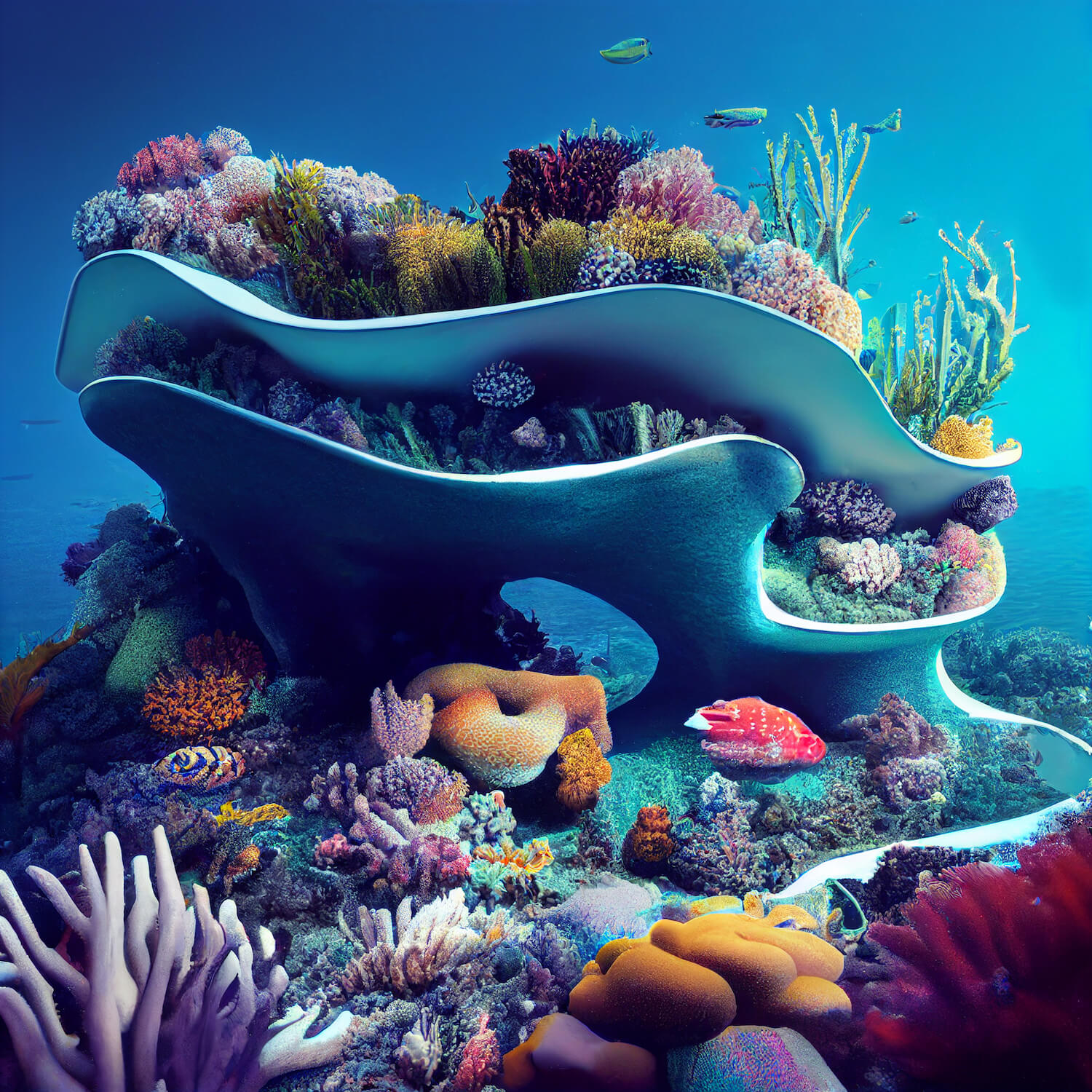 Neo Coral City: New generations would become more resilient by cross-pollination and climate adaptation, therefore contributing to marine life diversity.
---