Viktoria Nyerges Architect: Stretching the boundaries of reality and fiction through architectural visualization my aim is to create scenes that are oftentimes impossible to exist but faithfully convey the desired message.
In the digital dimension, we have the freedom to design whatever we can imagine, for me the 3d tool is a way to transport the viewer from real space to my imagined worlds.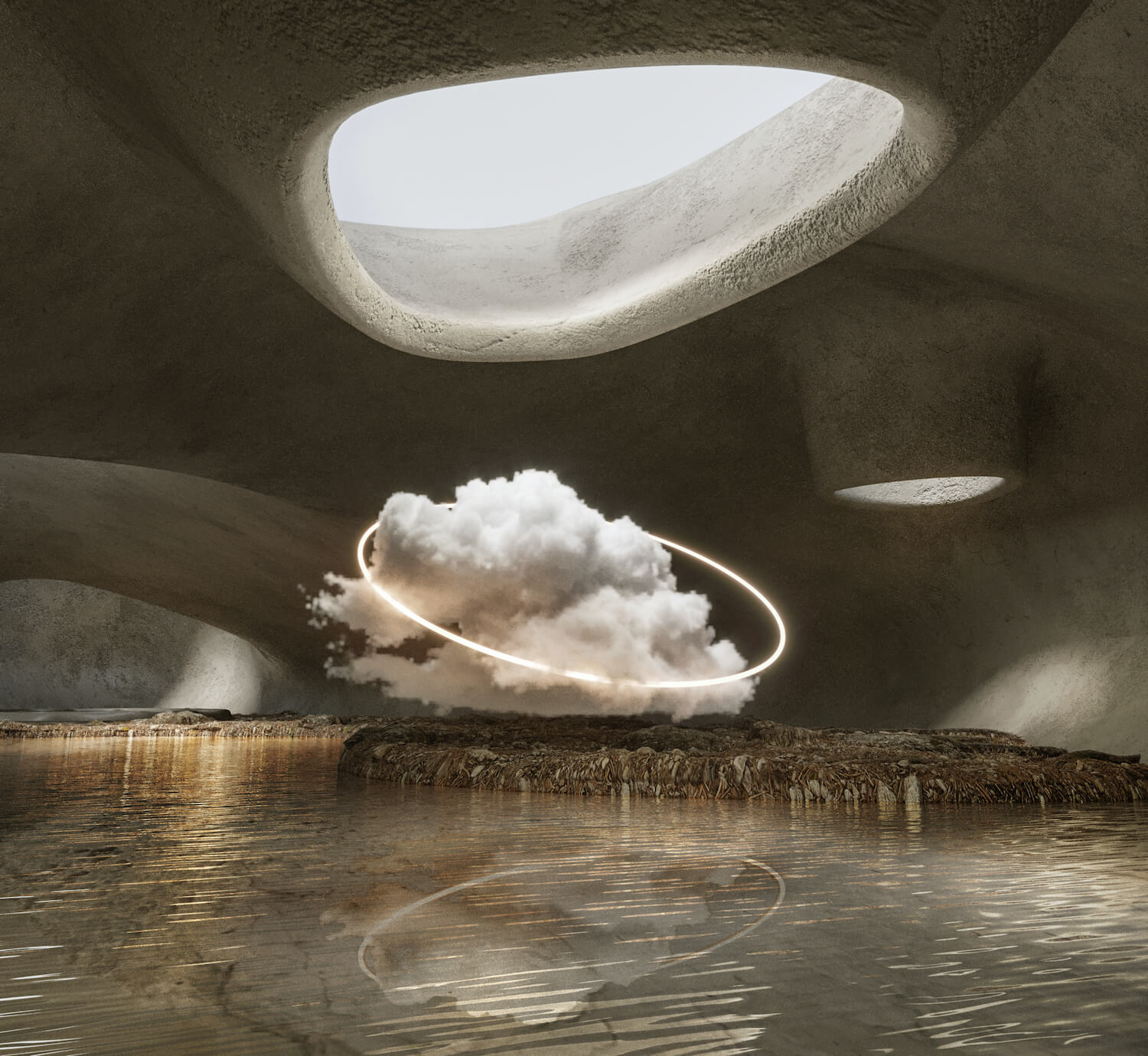 Inspirations come from many sources but I often use natural forms and materials in an architectural environment combining with space which appears sometimes in my dream.
With "The Hideout" scene I would like to abstractly represent feelings that are triggered by practicing meditation, sort of weightless condition, and the altered perception of time. Hiding away from the real world to be unseen, stopping time and focusing on ourselves for a while till we just experience a weightless uplifting mood.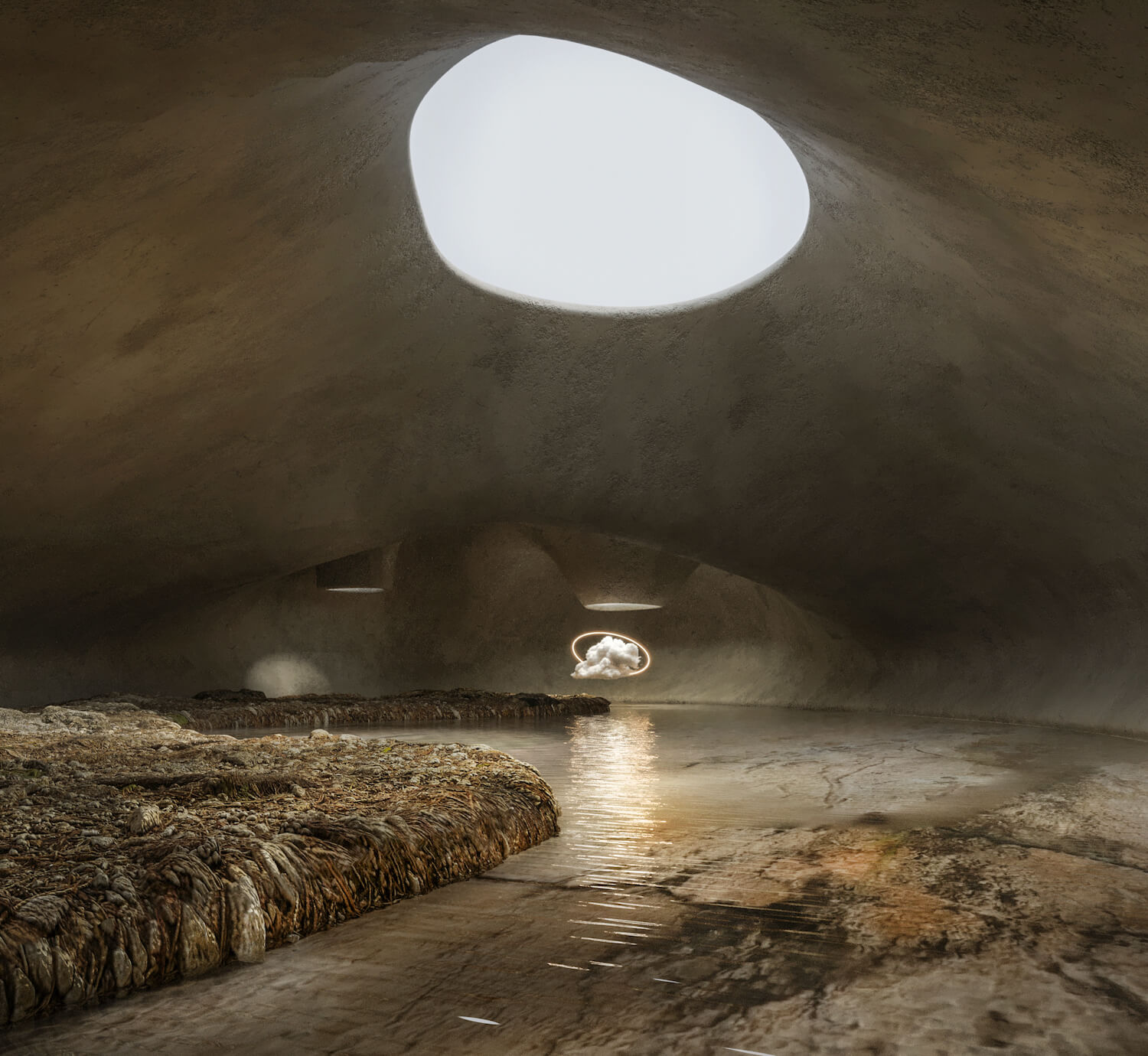 ---