Arquea Arquitetos: In an area of ​​over 5,000 sqm, where an abandoned shopping center used to be, we created the new Olist office.
Our starting point was to look at the problem: A very segmented floor plan due to the building's structure of two existing towers. To minimize this, we created volumes that embrace these structures and house all the private offices and meeting spaces. In addition, this core volume facilitates the reading of the project and the room itself. There are three floors in the offices. On the lower floor, with little natural light, the solution was to bring in an illuminated flower pot measuring more than 60m. The lamps simulate daylight, making the environment more pleasant and humane.
Finally, the existing feeling of integration due to the old shopping center's central span is amplified by removing the ceilings, which enhances the 4.3m ceiling height. The white color predominates in the project and, combined with the curved surfaces, spreads the light through the space, creating continuity and smoothness.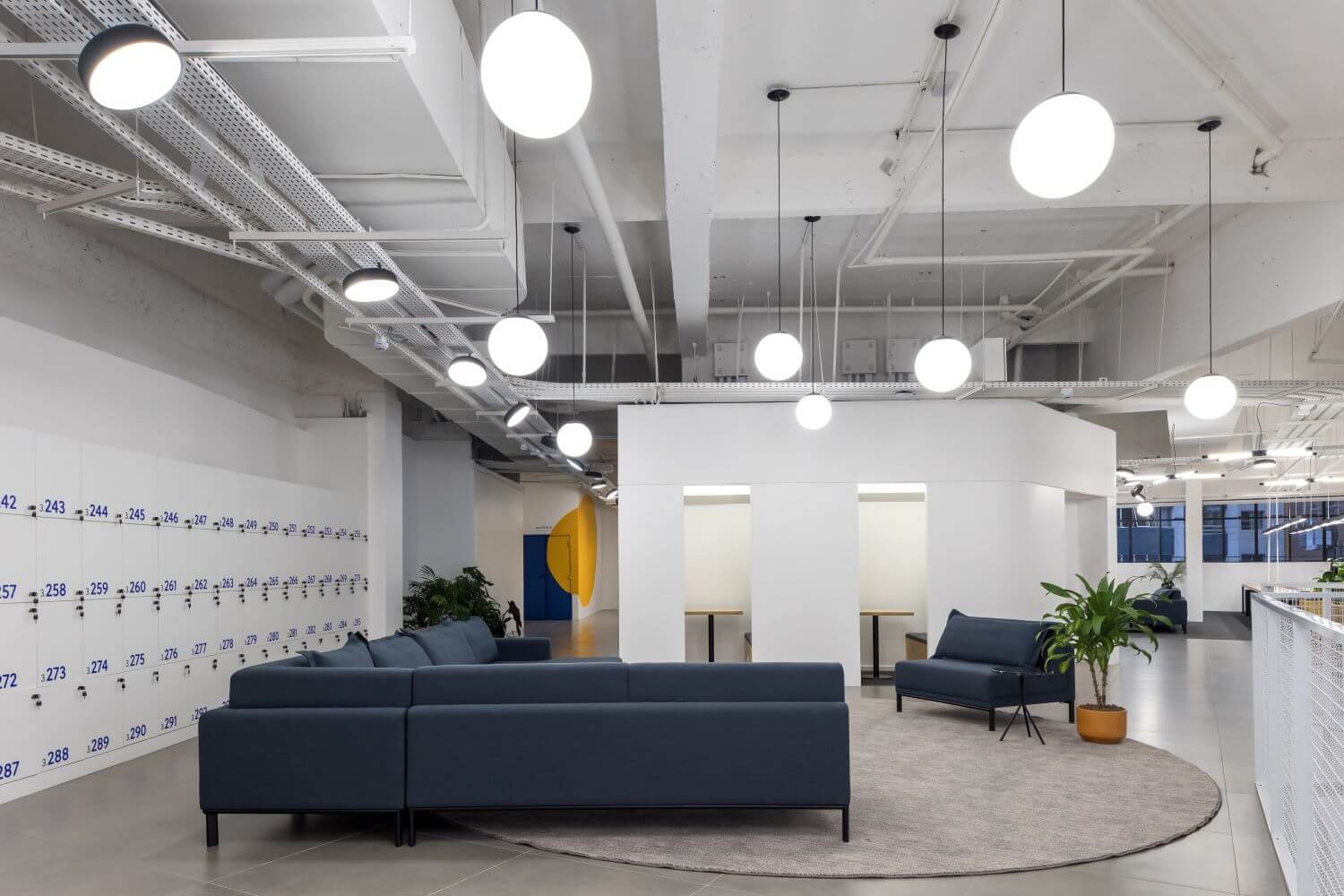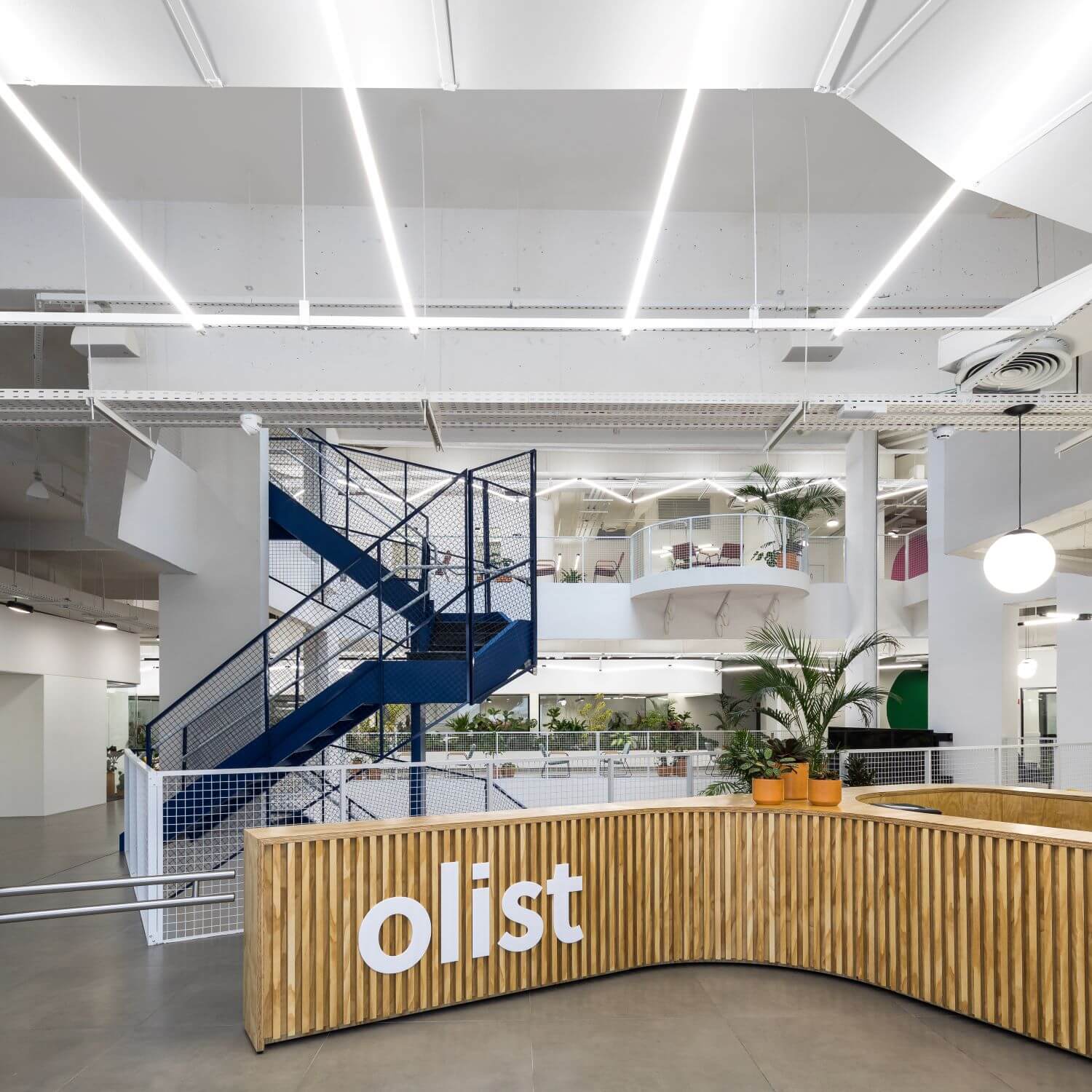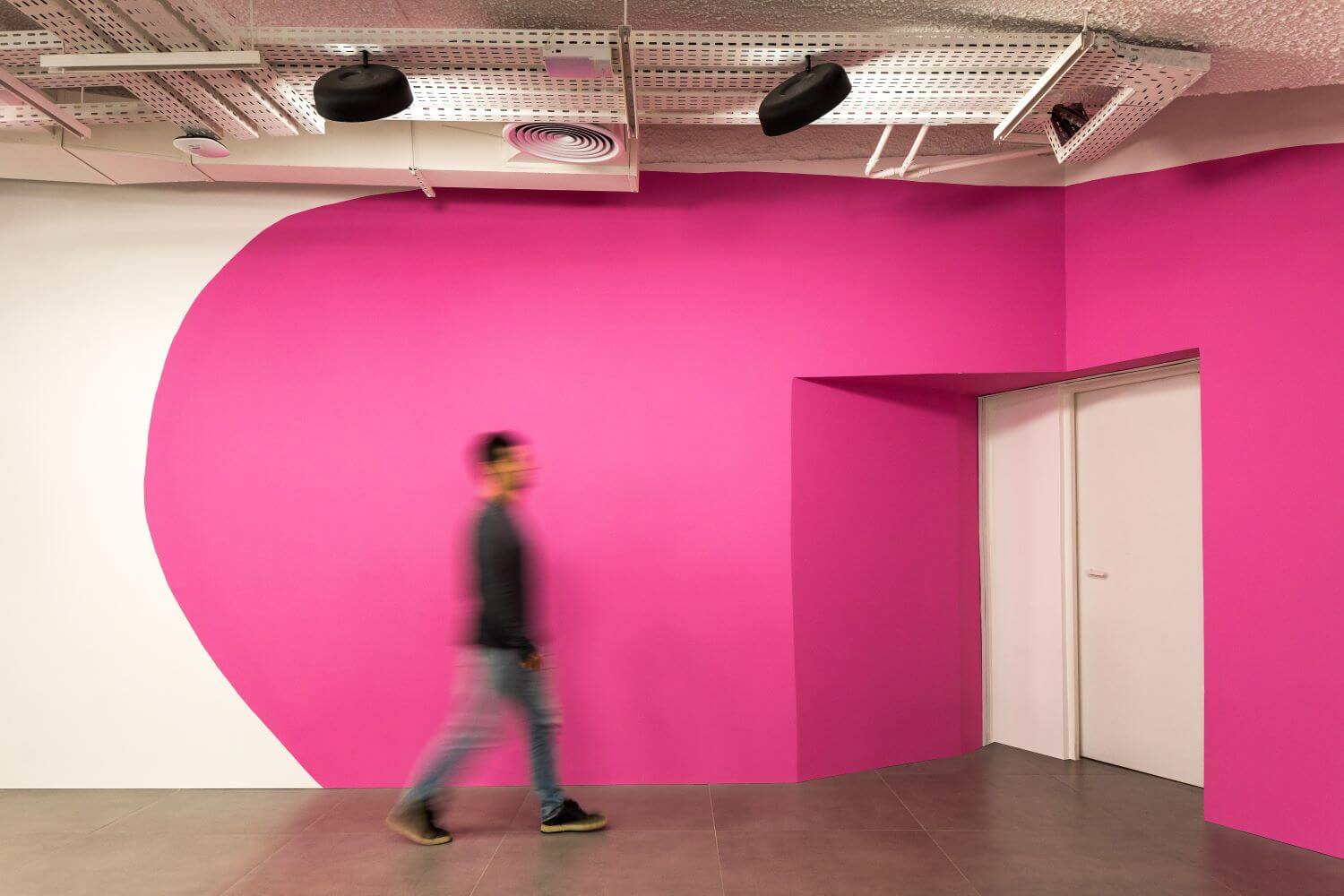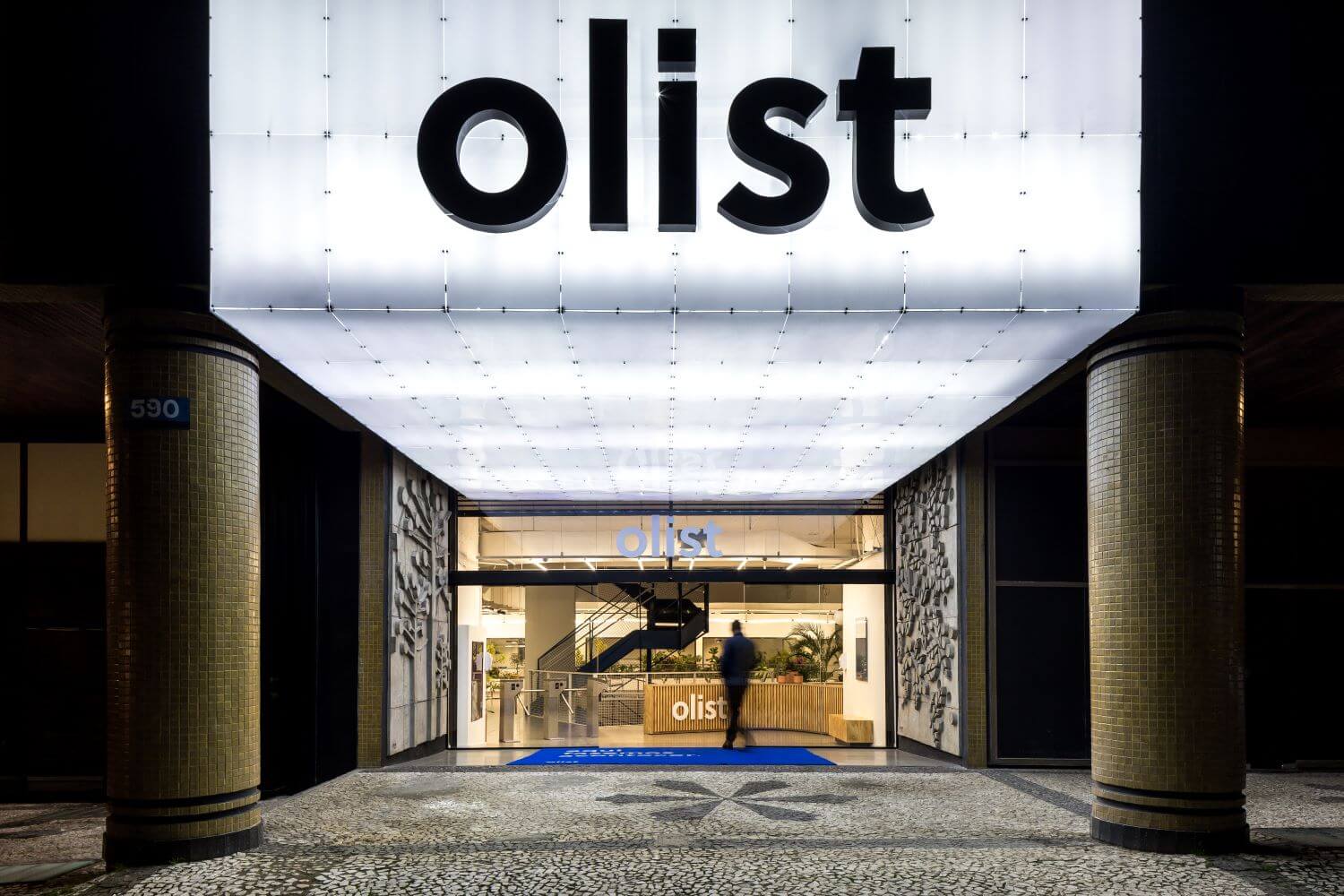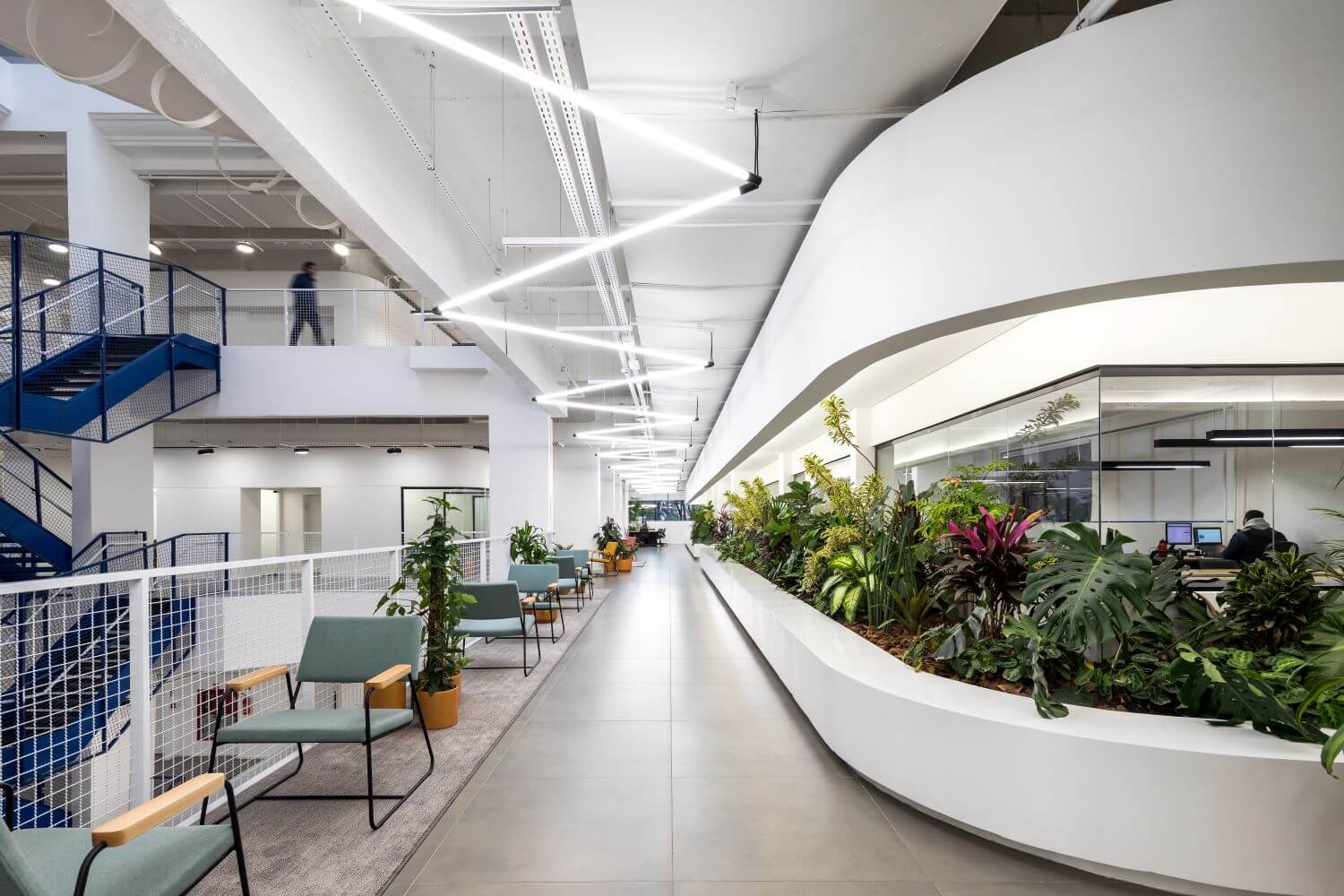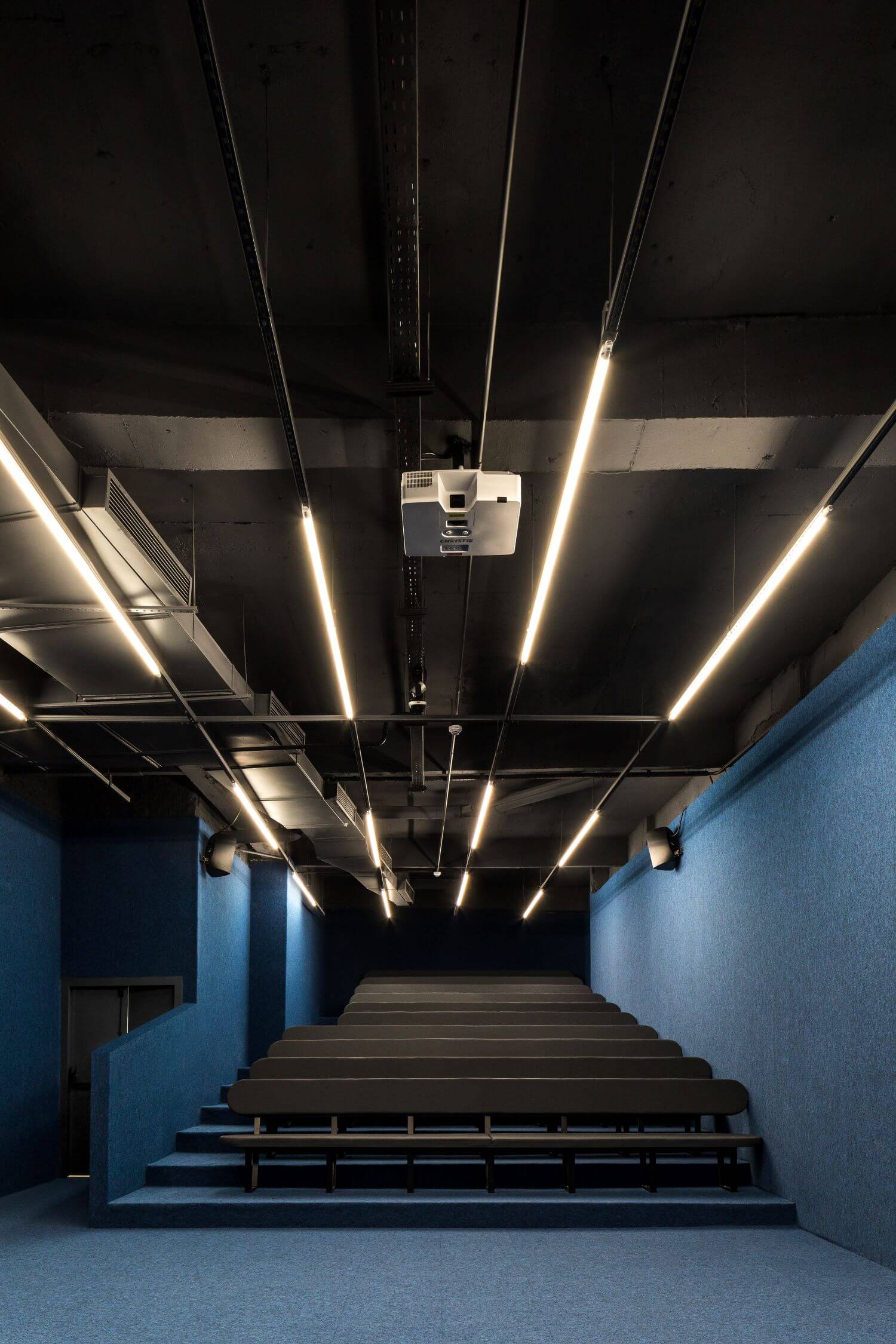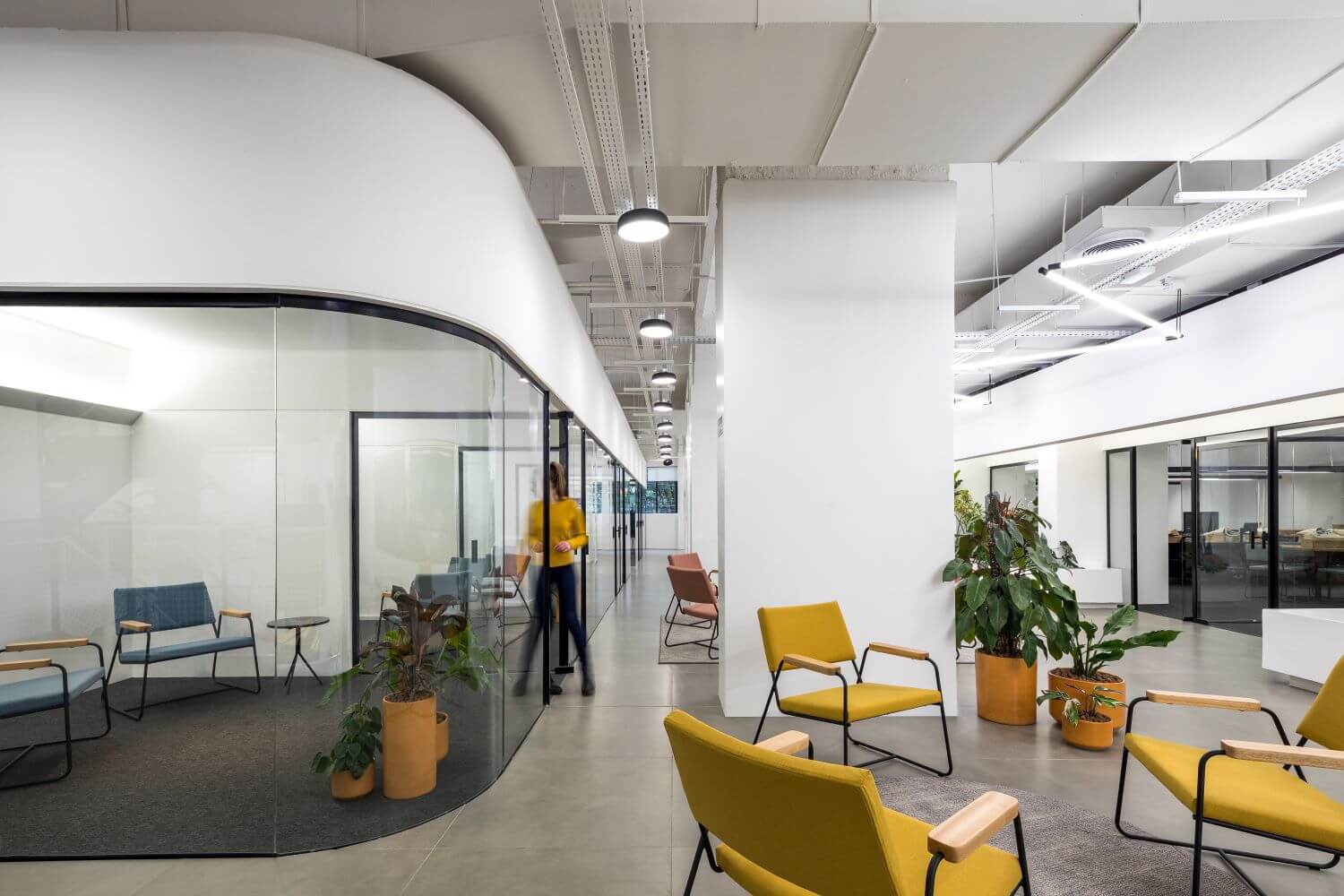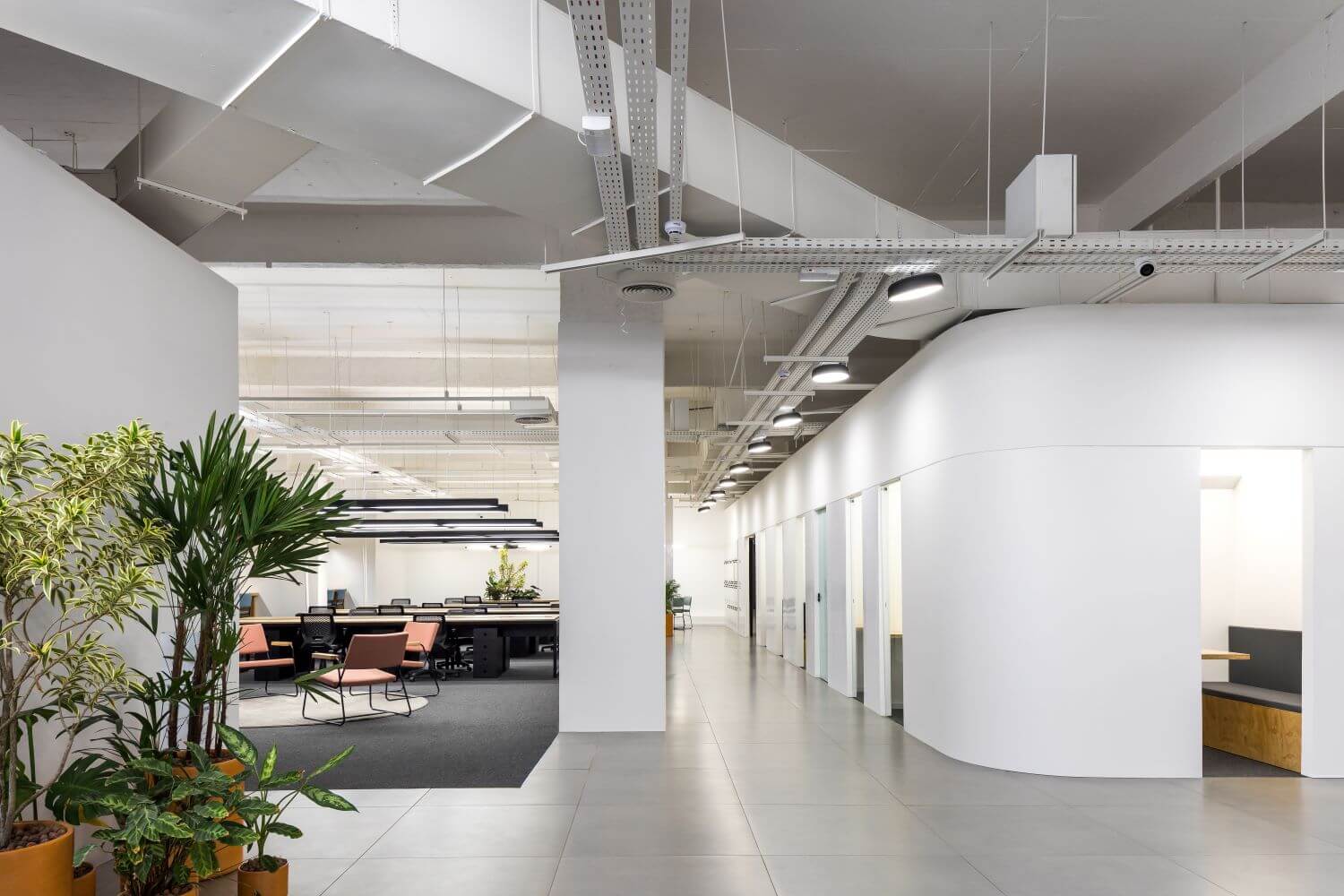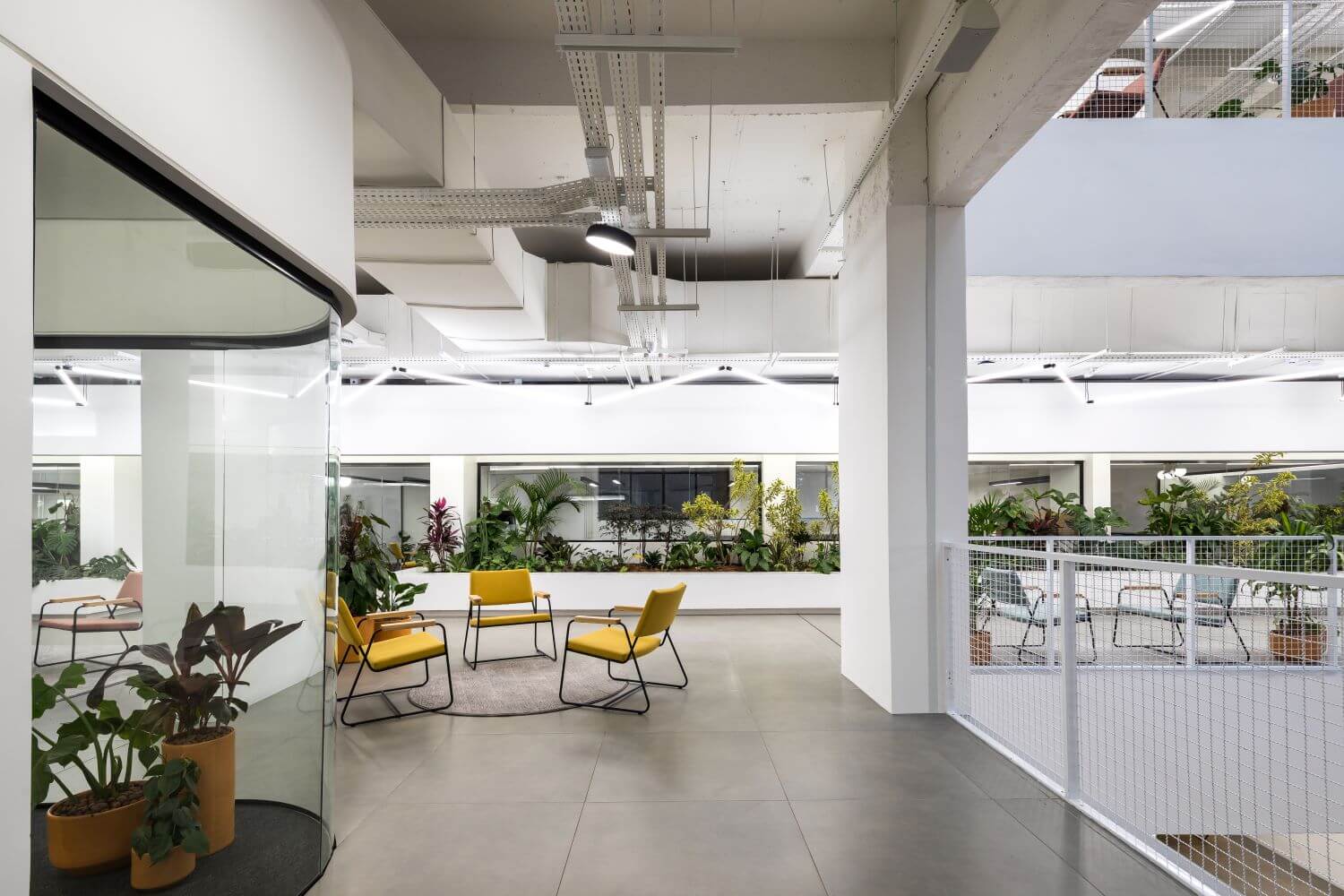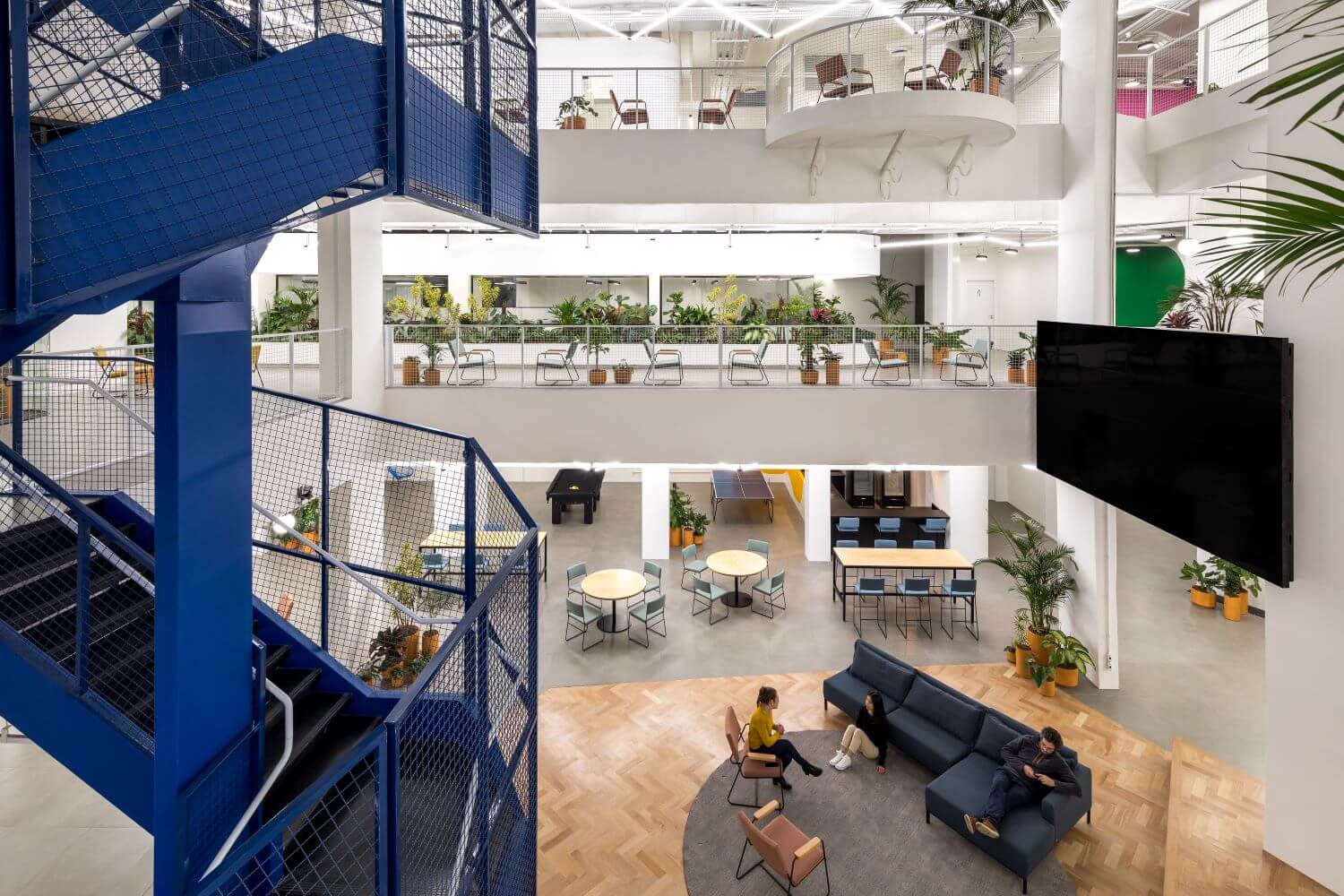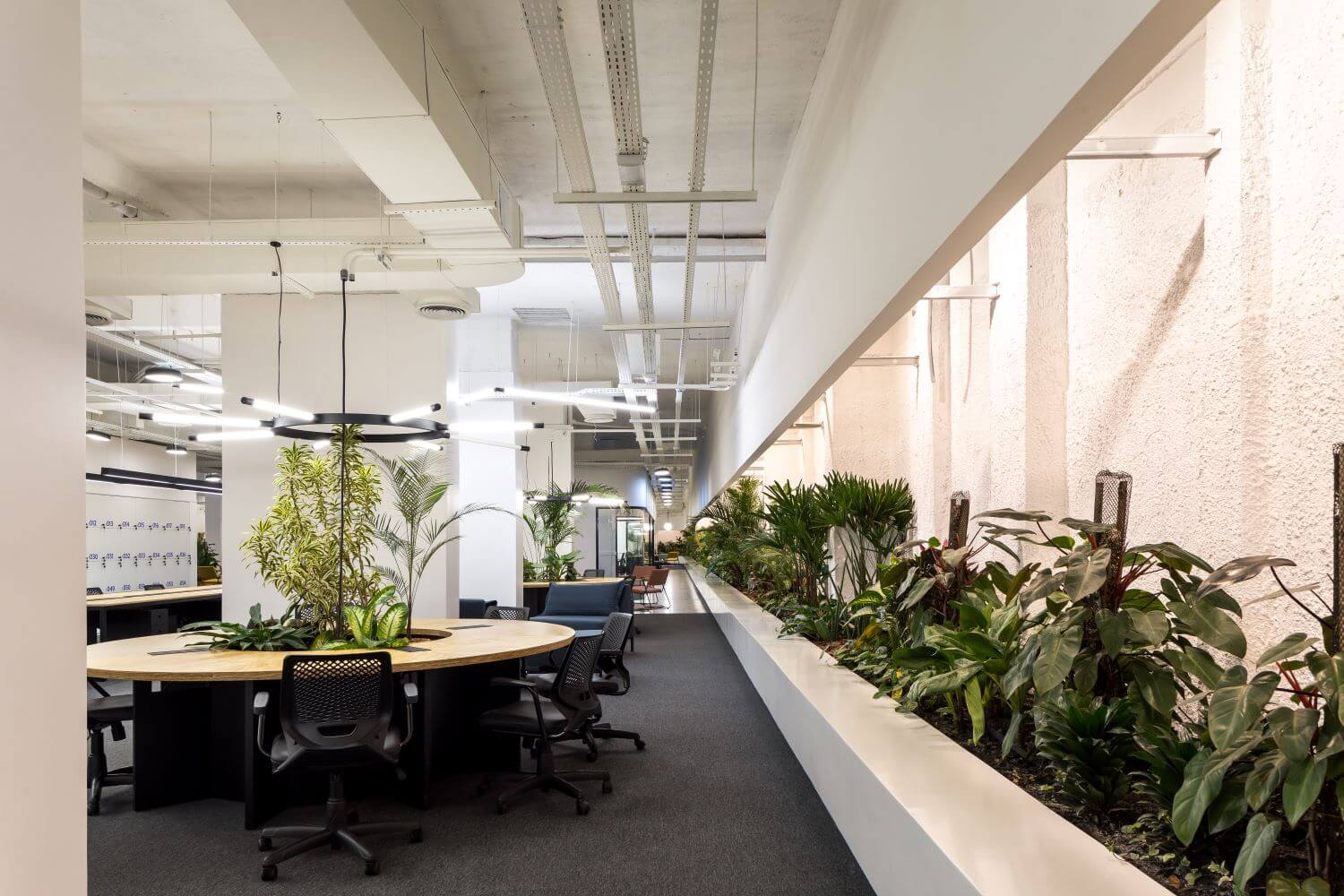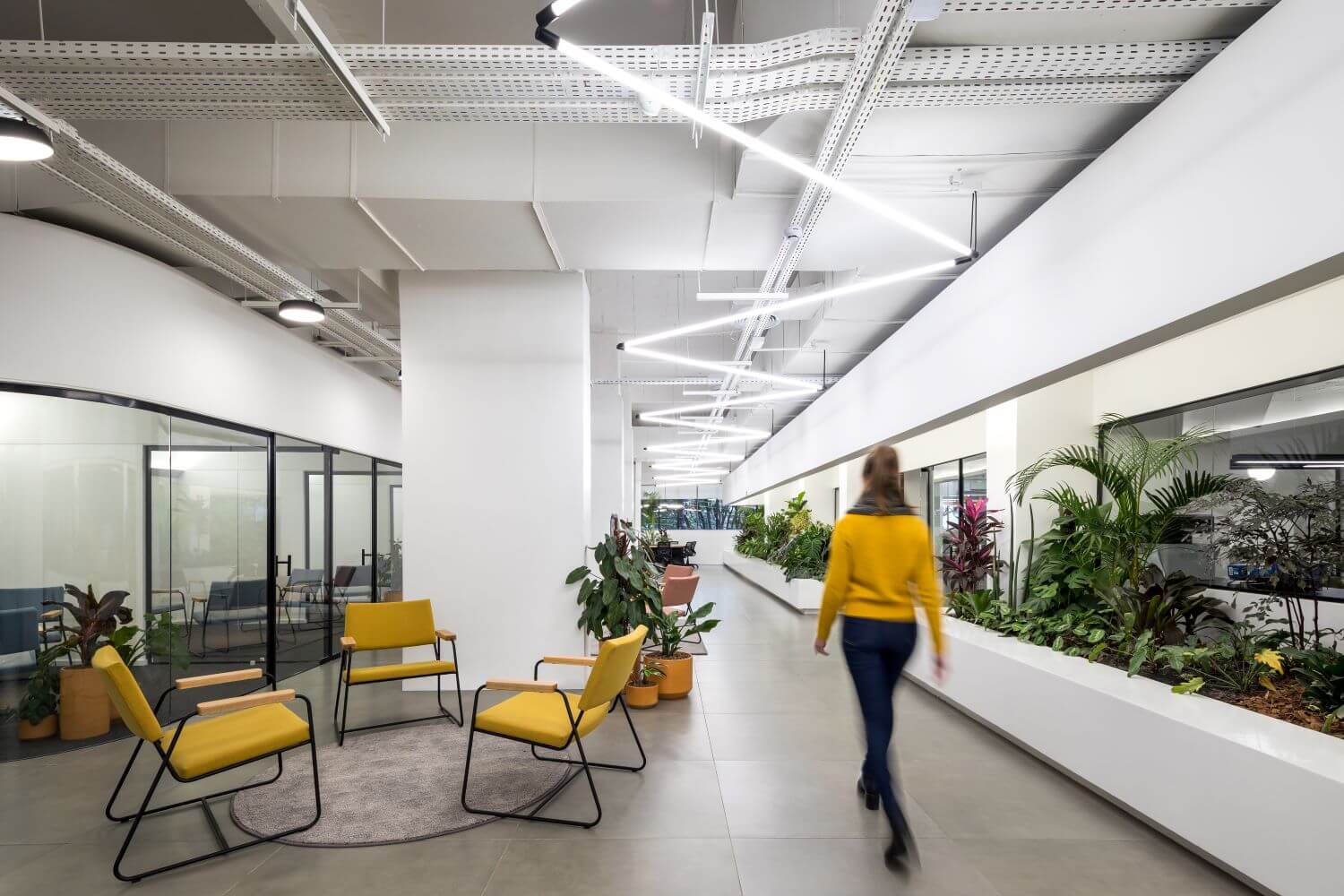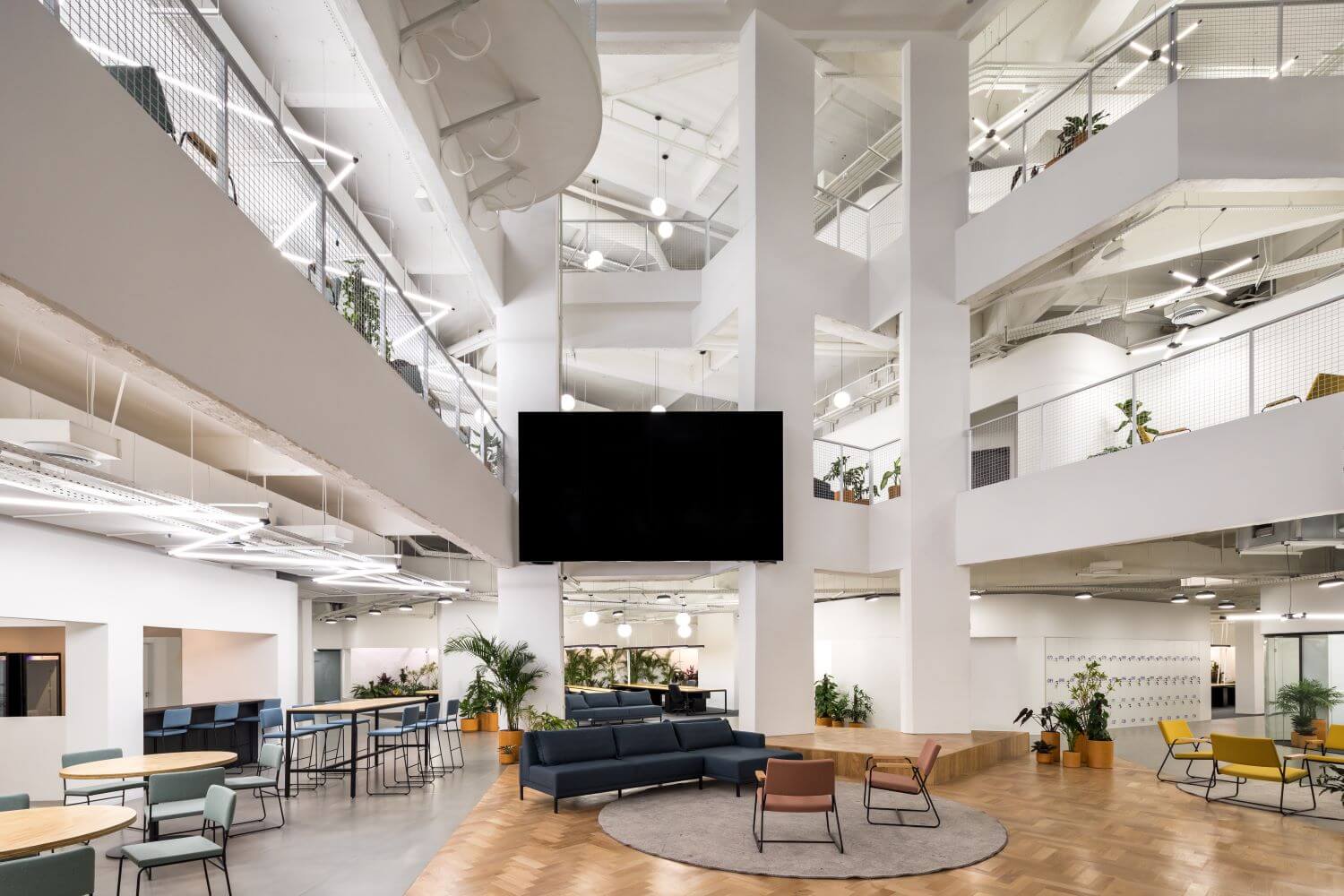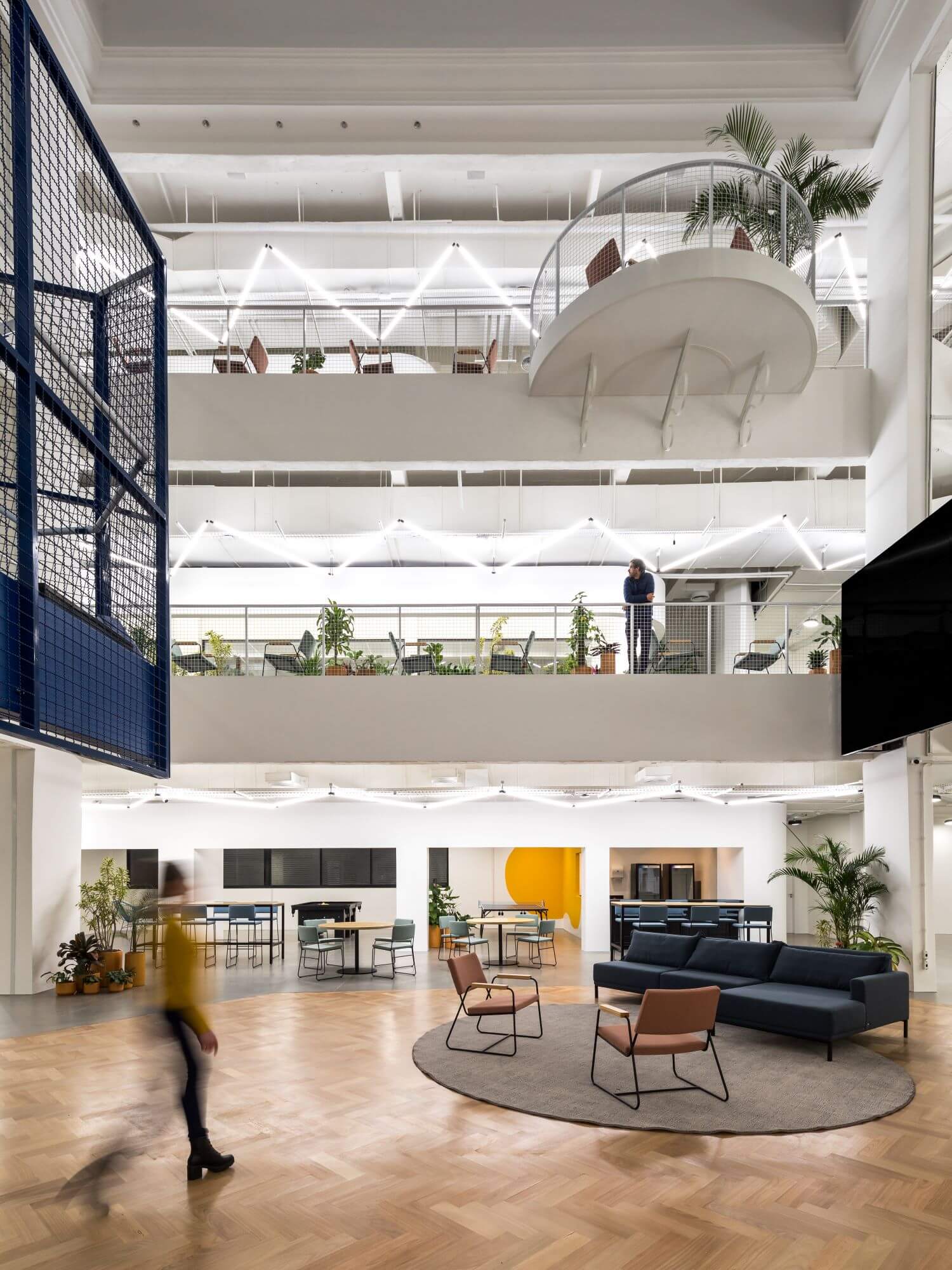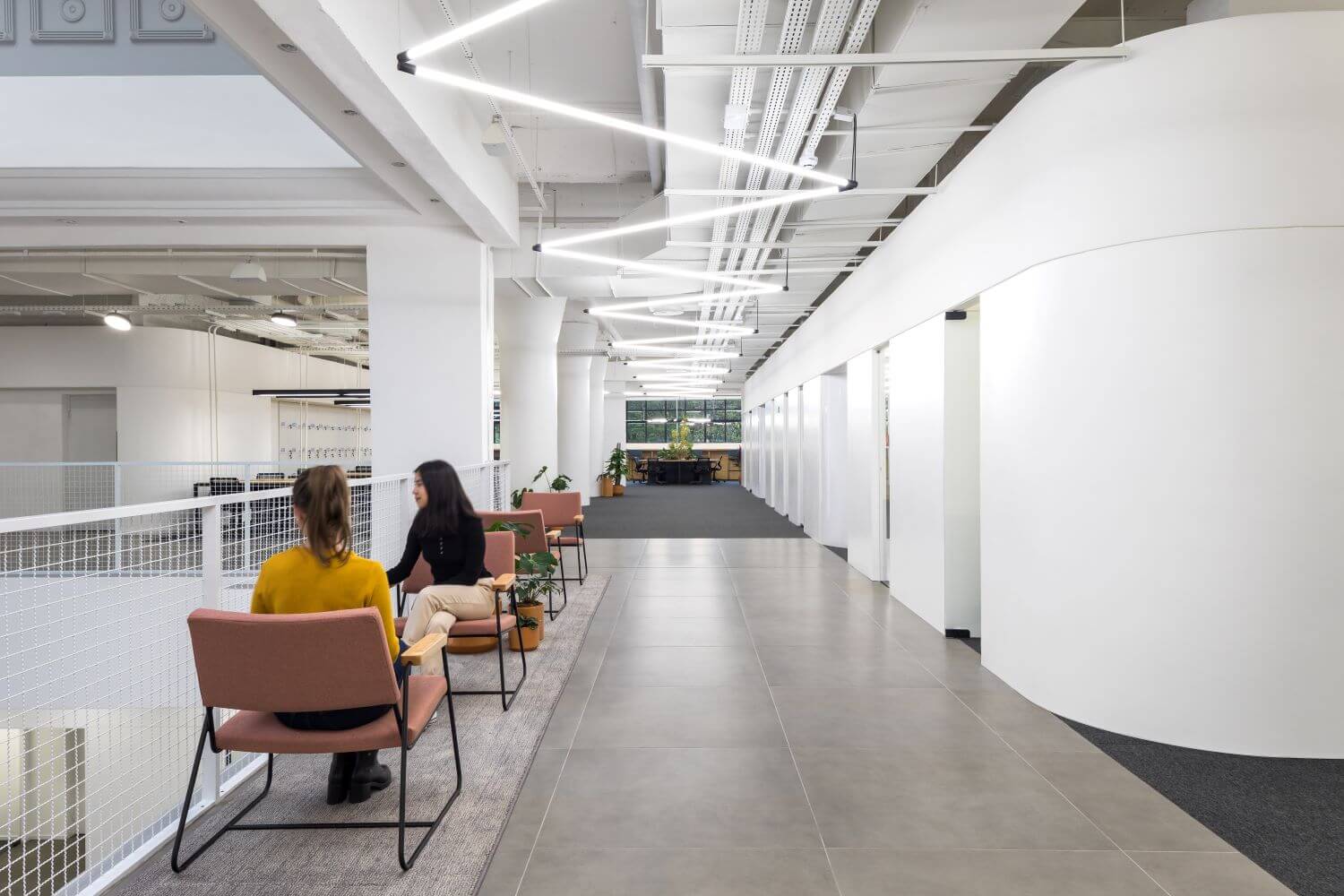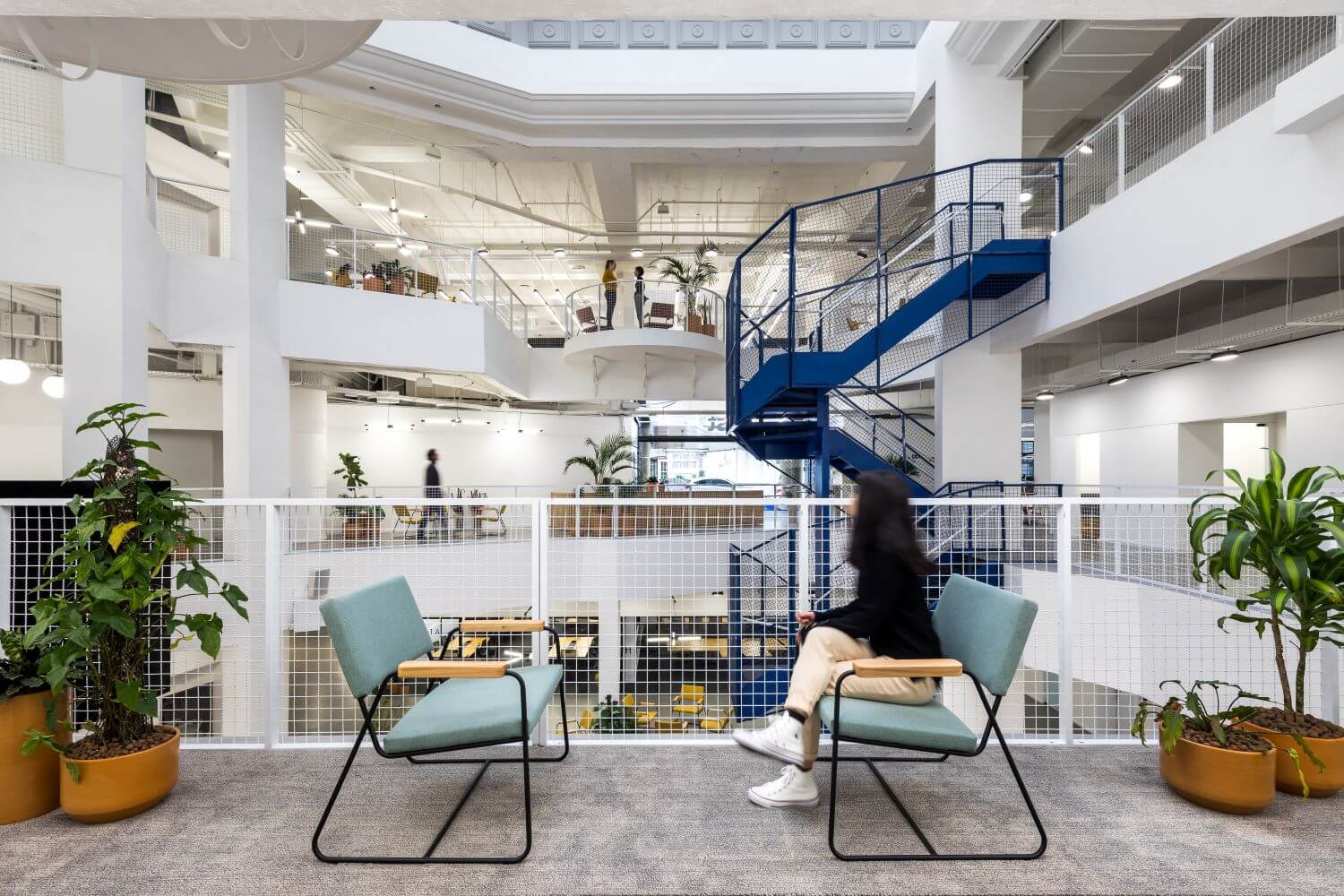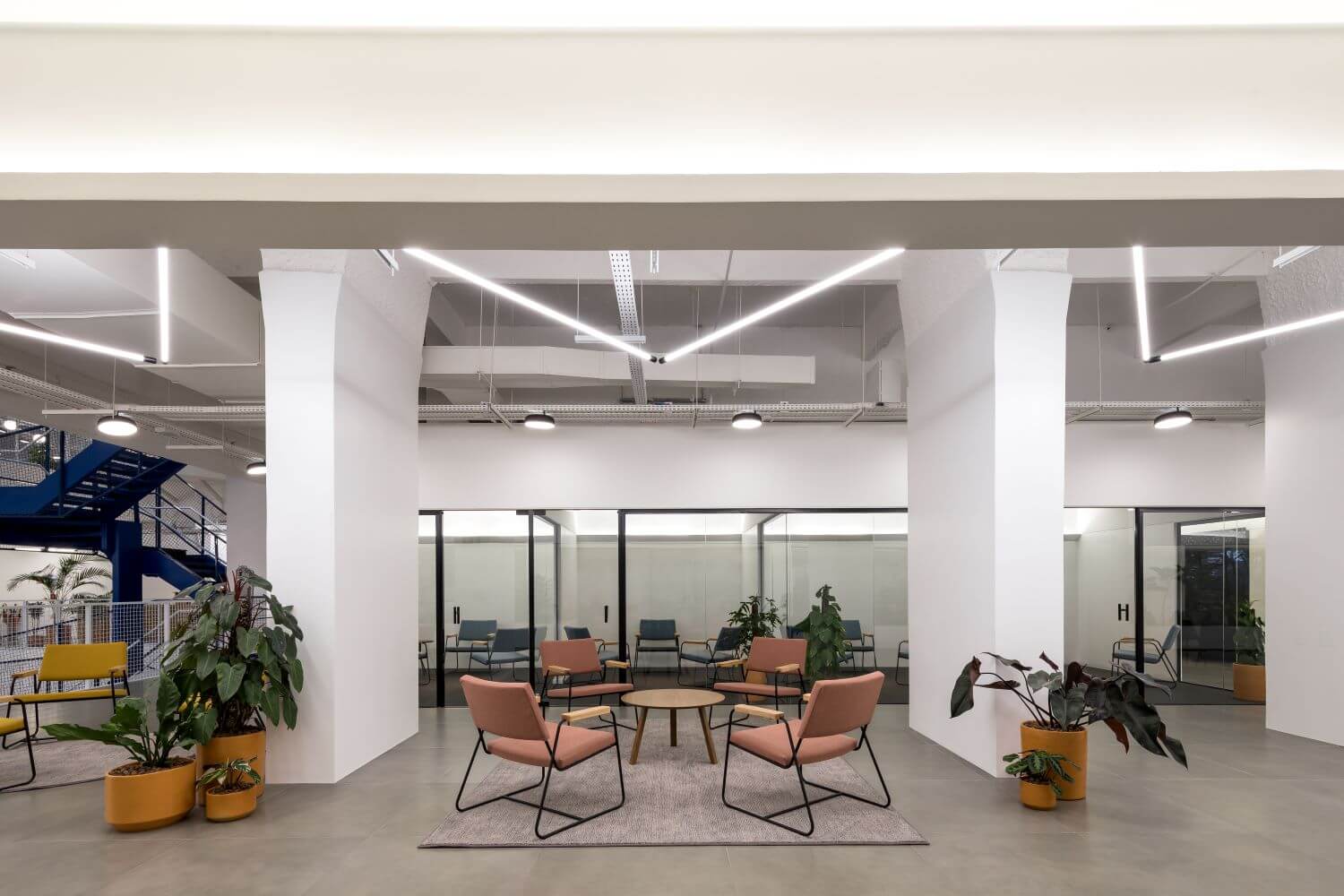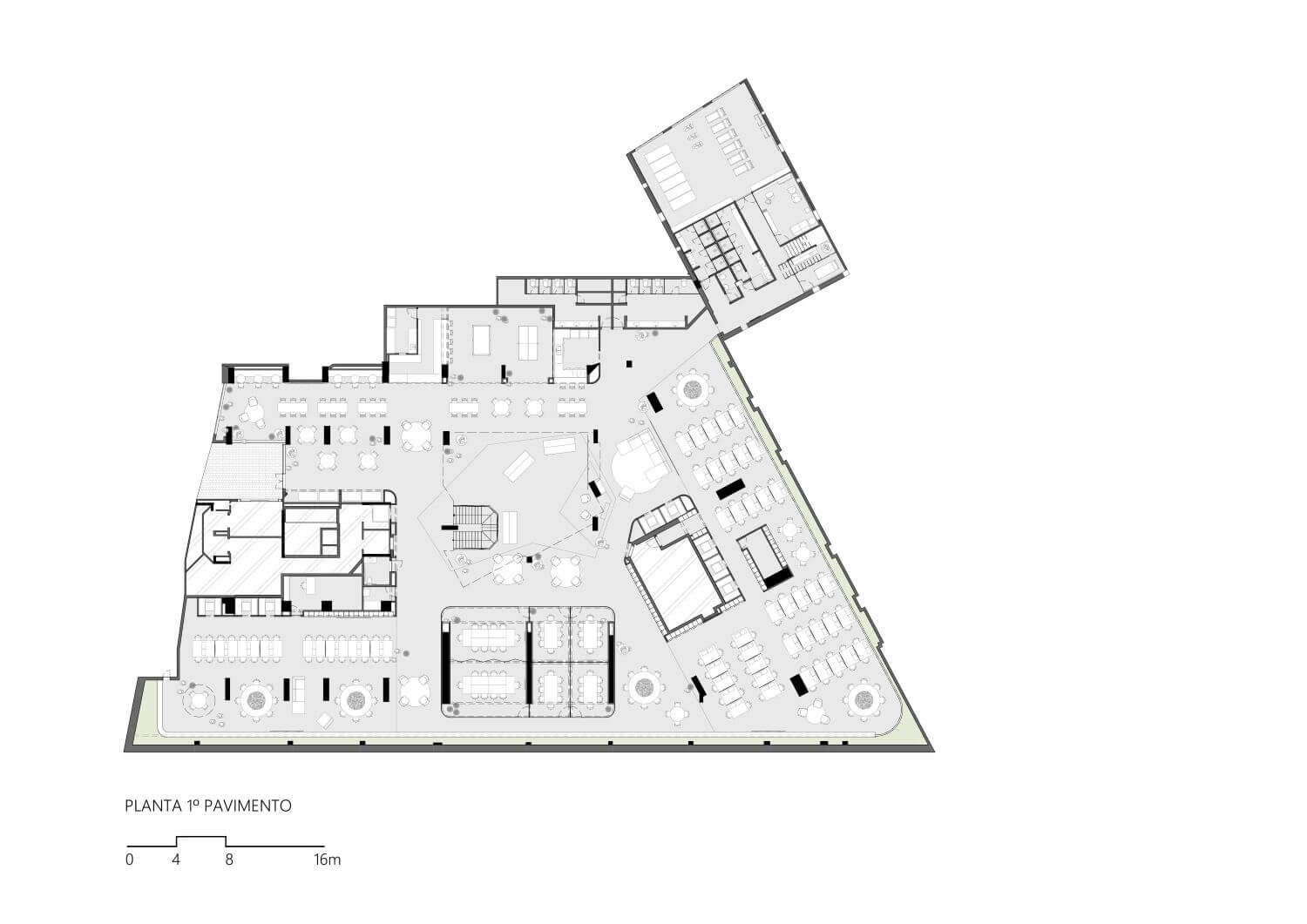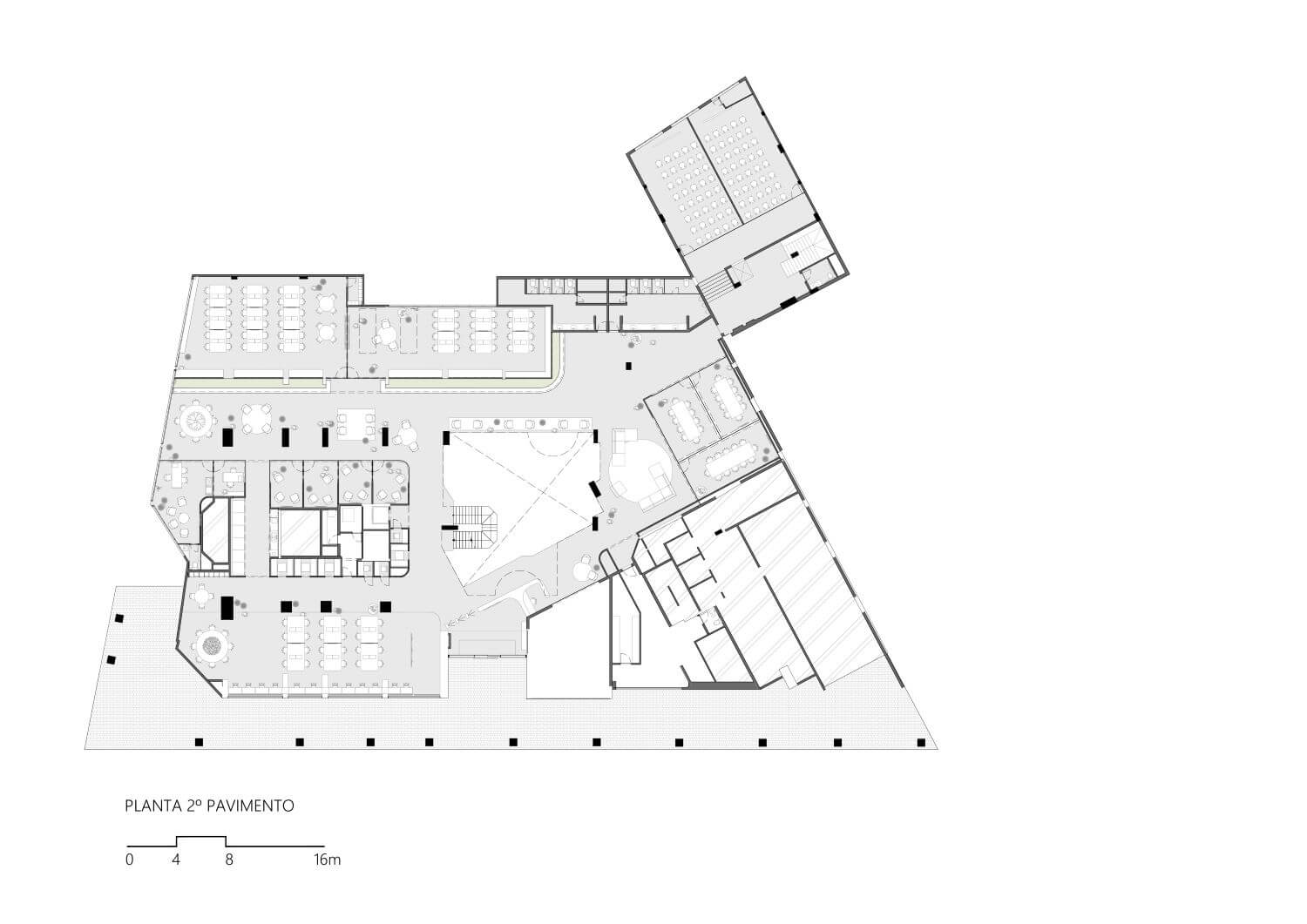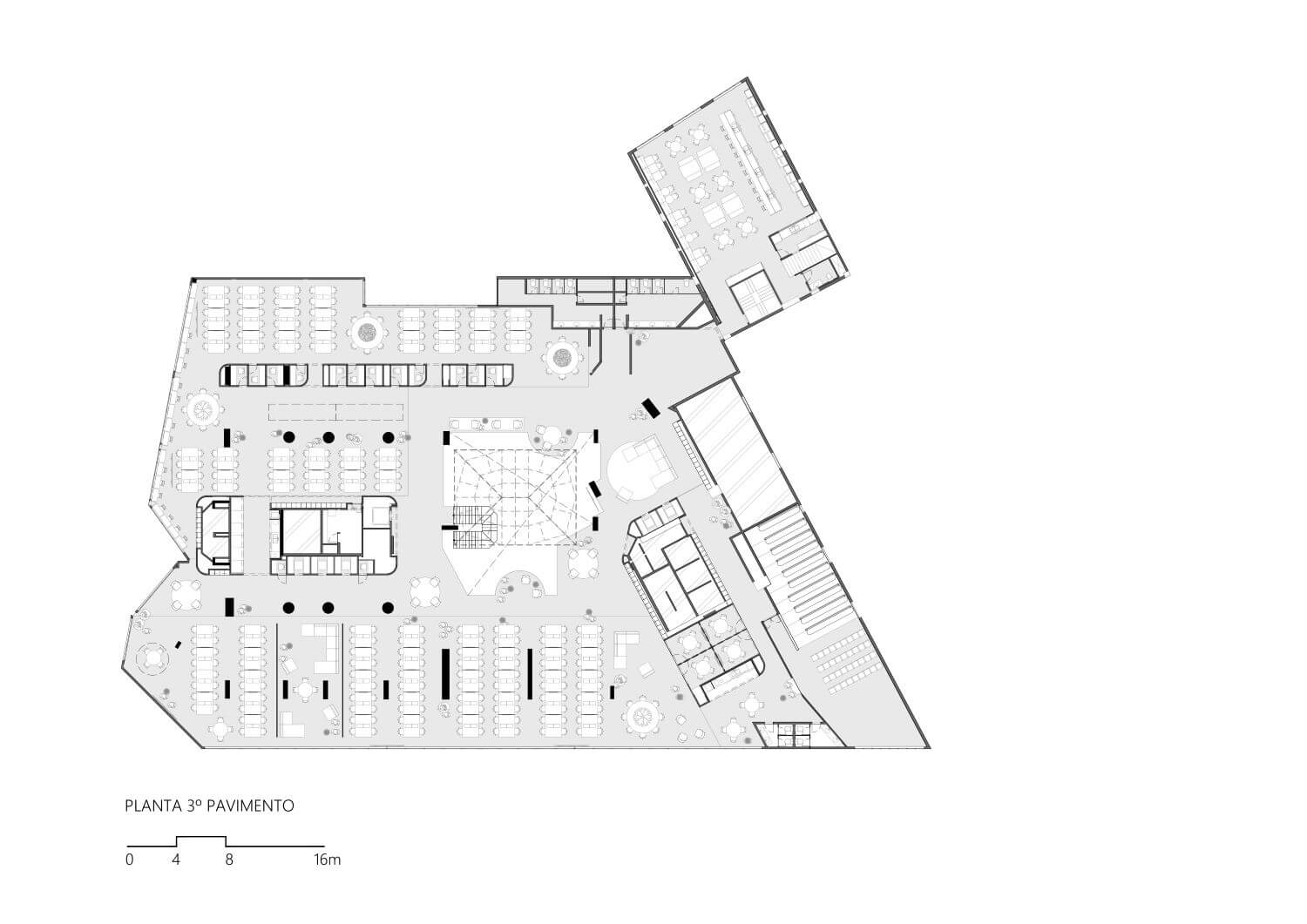 ---