London practice Baca Architects have designed a sustainable eco resort for bíku in Bocas del Toro, Panama.
Architect's Statement: Baca Architects has designed a cocoa pod-shaped treehouse for an eco hotel located on a secluded Panama island, which is accessible only by boat. The practice was asked to design the treehouse as well as a larger residence for the Bíku Treehouse Retreat on the Bocas del Toro archipelago. The chain of islands in the Caribbean Sea are known for their scenic natural parks, made up from forests and mangroves that provide a habitat for hundreds of species. The treehouse's design aims to take advantage of the idyllic setting through a broad panoramic opening at one side of its bulbous form, splitting it in two like a cocoa pod.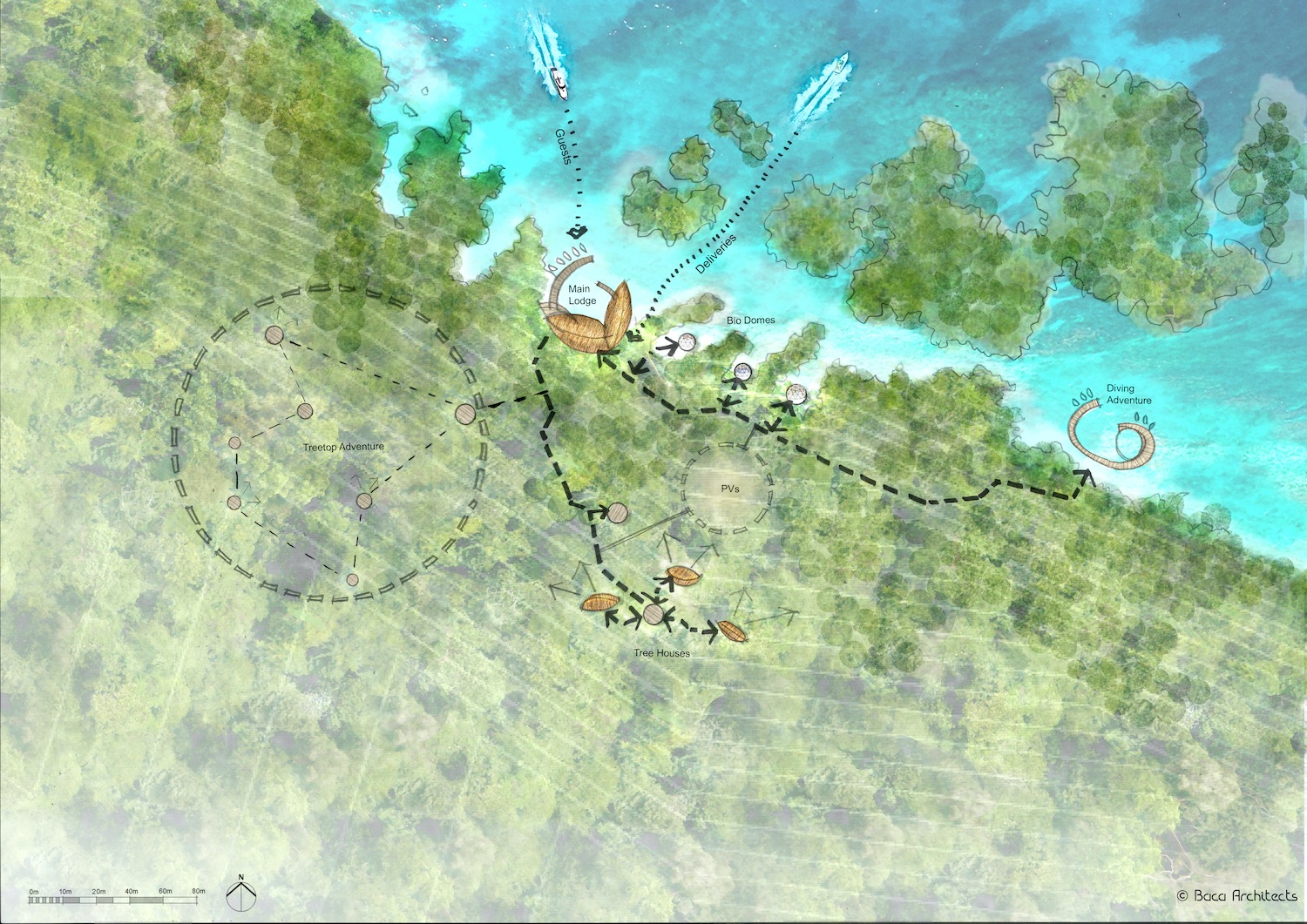 Site Plan
The business will reinvest profits in the community. The site is only accessible by boat. Visitors will be welcomed at the water's edge by the main lodge. Whilst the cutting patterns are designed in London, the lodge and trees are constructed from materials sourced on site and with local labour.
Treehouses feature outdoor showers, shaded balconies, sleeping areas and staircases that spiral around the tree trunk. The resort will offer snorkelling and canoeing expeditions, treetop adventures and chocolate making activities.
Key design considerations include deep overhanging for sun-protection, cross- ventilation, water-catchment, as well as protection from tropical rain-storms. The forms are inspired by cocoa pods and other seed structures found in the rainforests of Panama.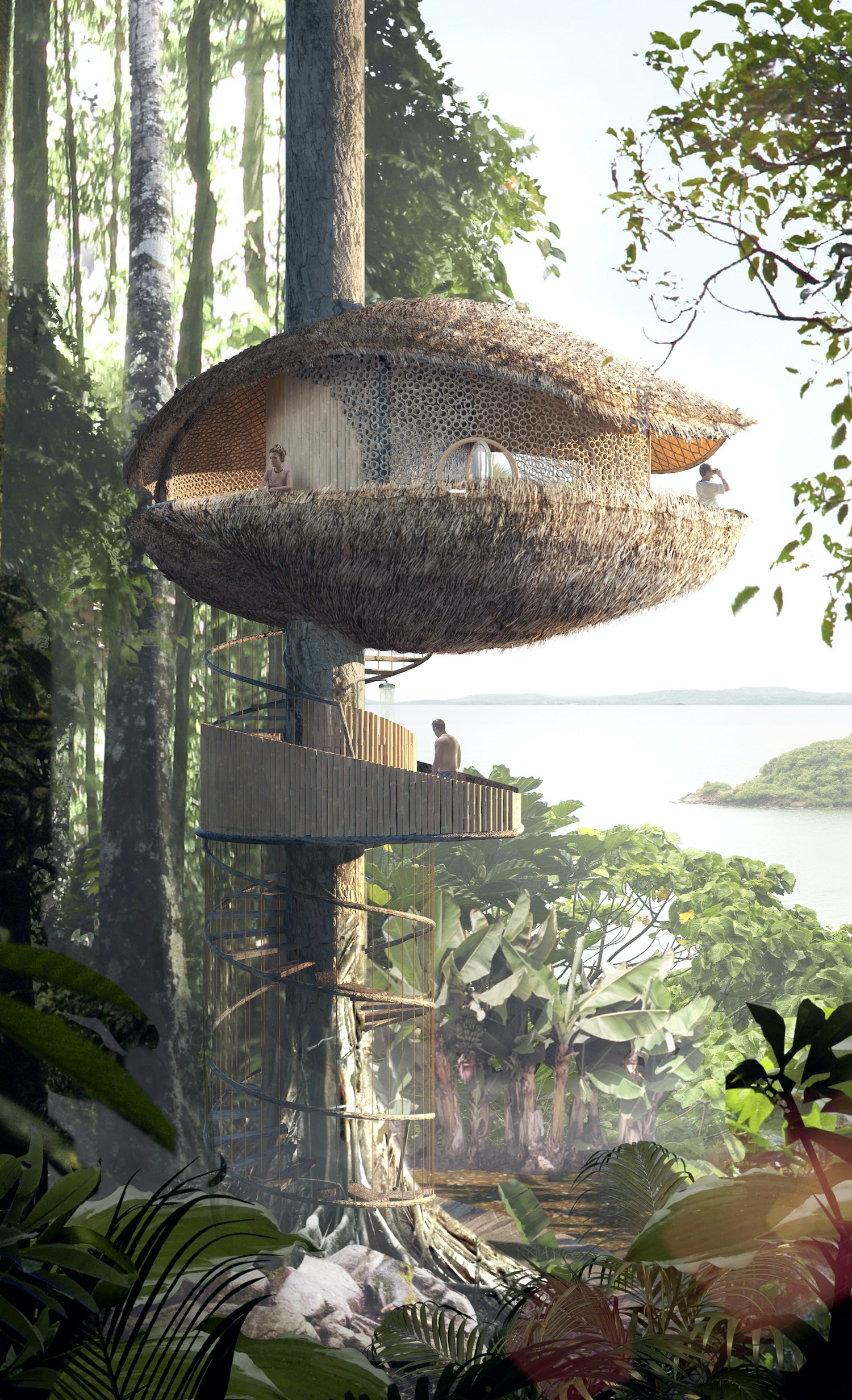 image © Baca Architects
Bamboo's diversity as a construction material is celebrated in numerous manifestations, including, walls, screens, balustrades, roofing and cladding. Work is expected to begin on site by summer 2018, and complete by summer 2019.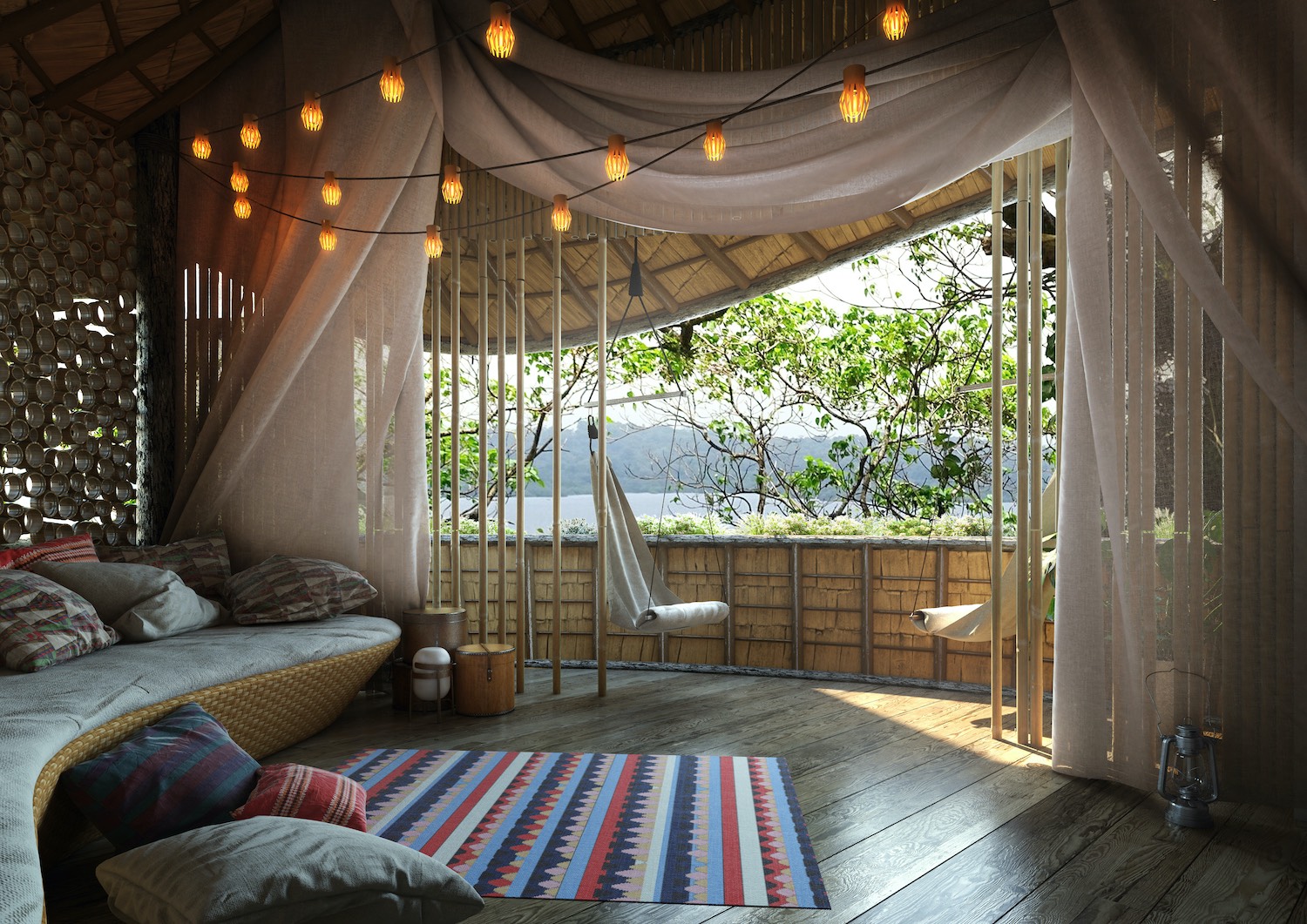 image © Baca Architects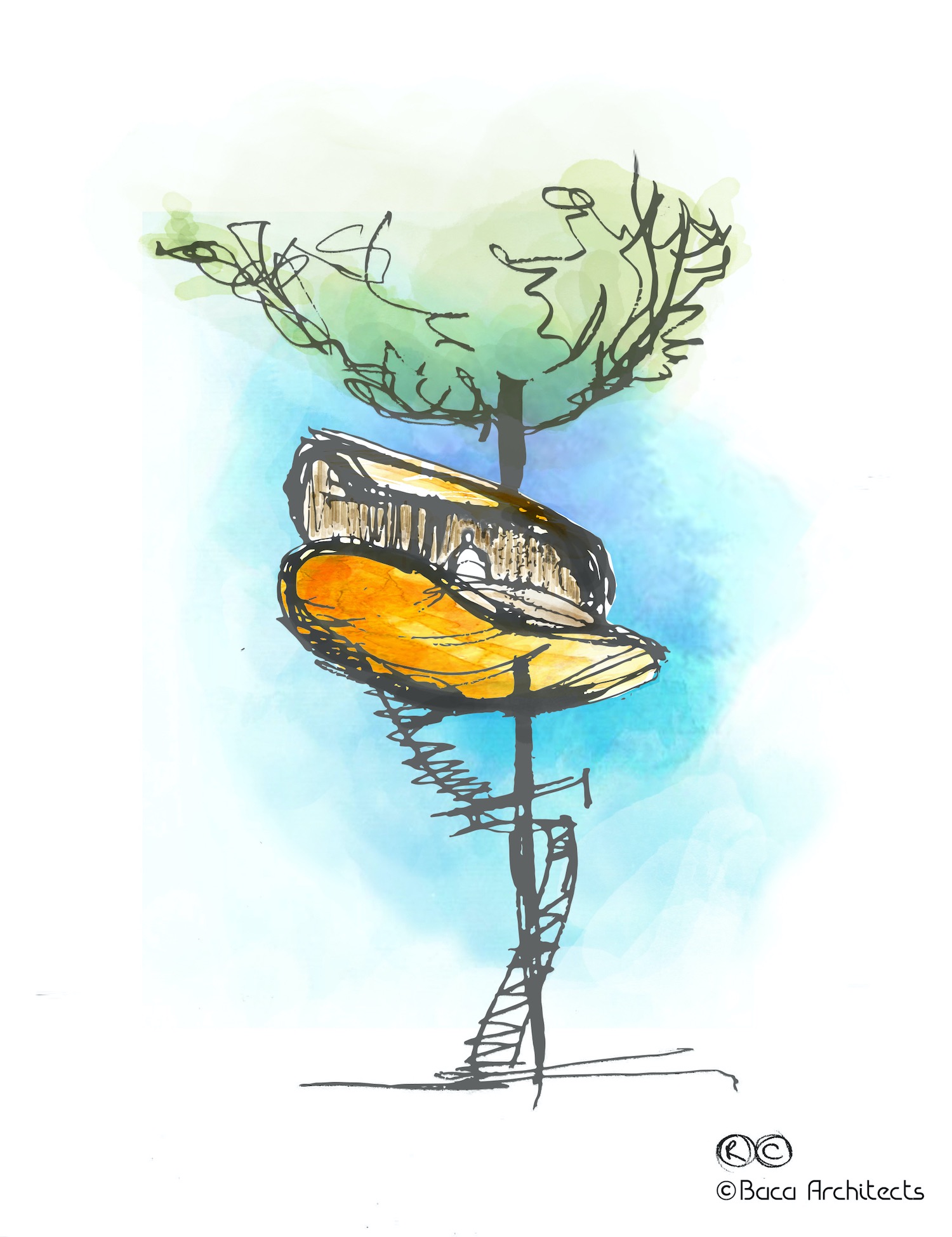 Concept Sketch Drawing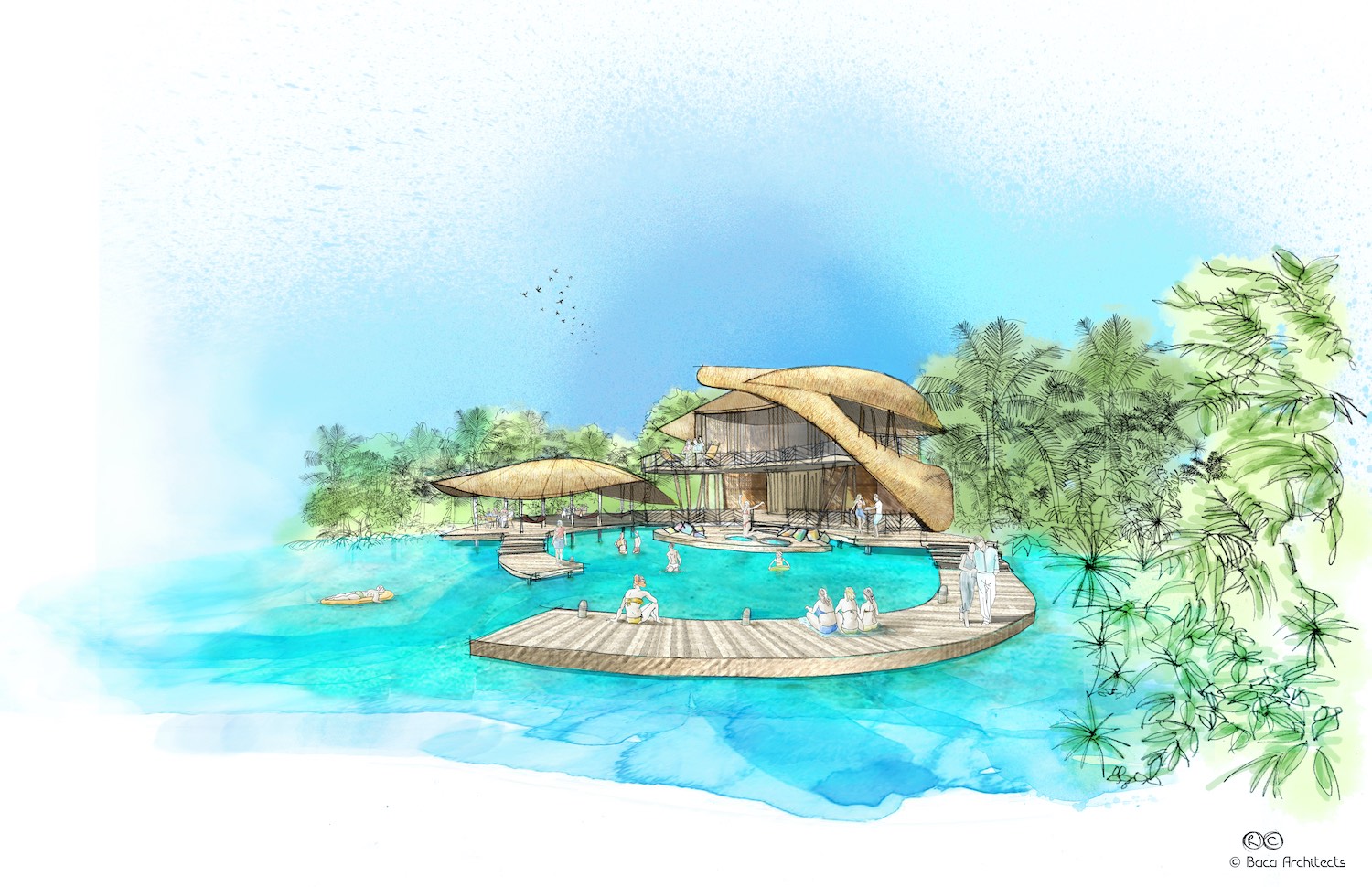 Lodge Perspective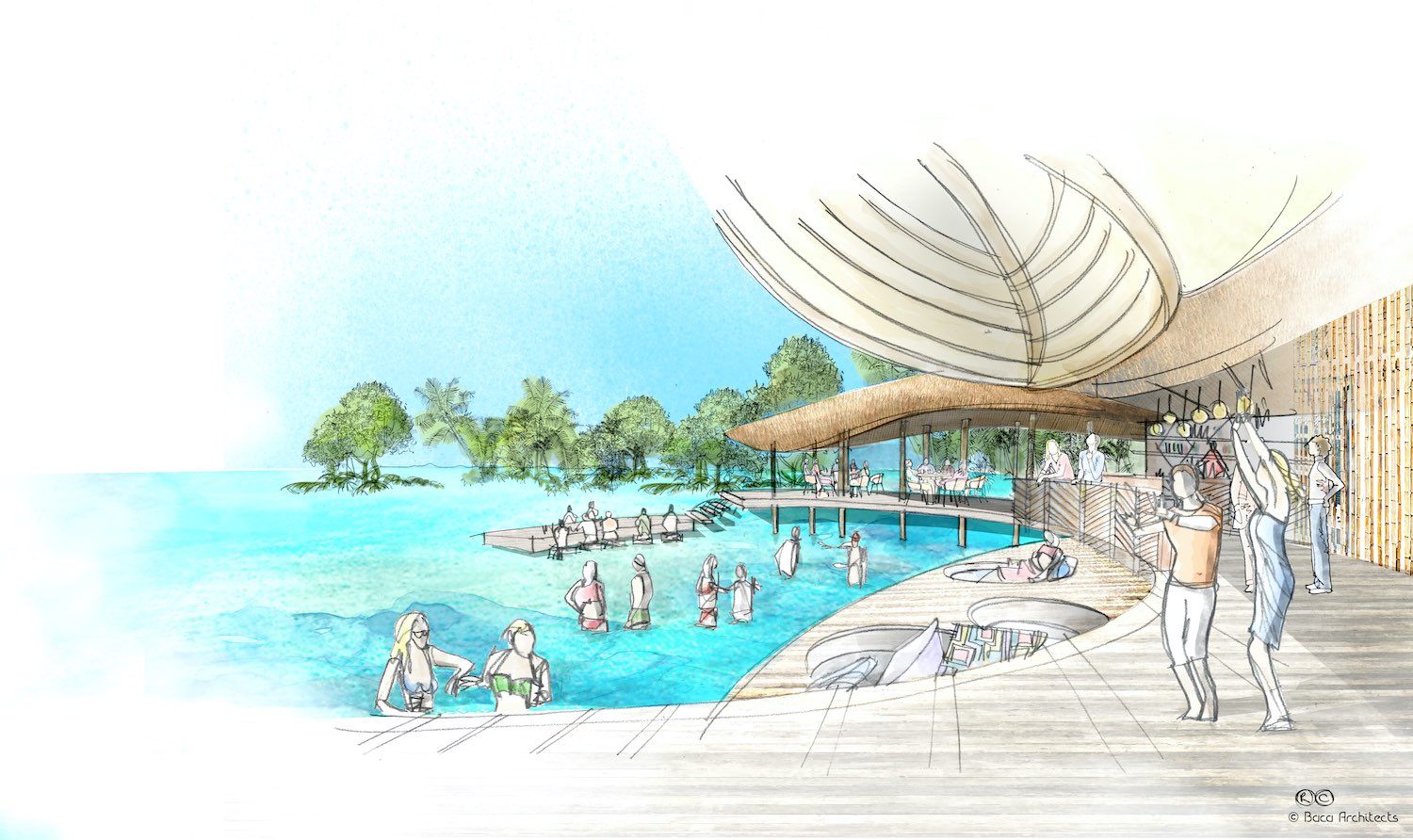 Lodge Close-up
Project name: Biku Treehouse
Architecture firm: Baca Architects
Location: Isla Pastores, Bocas del Toro, Panama
Design year: 2018
Completion year: 2019
Gross internal floor area: Main Lodge 250 m²; Treehouse 25 m²
Visualization: Cosmoscube
Tools used: Autodesk 3ds Max, V-ray, Adobe Photoshop, Adobe After Effects
Client: BÍKU Treehouse Retreat
---