Square Feet Architects: Two large houses on Arkwright Road in Hampstead, since converted into flats, have large rear gardens which back onto a rear lane, leading to some garages and other newer houses that have sprung up over the years. In these back gardens are a selection of mature cherry, hazel and oak trees – all protected and within the 'RedFrog' Conservation Area.
The owners were looking to create new homes for their children, setting up home in expensive London. After a process of engagement with the local residents, planners, tree officers and conservation team we attained planning permission for two new-build houses on the rear gardens, sensitively sited harmoniously between, in and amongst the trees.
What was the brief?
To investigate the possibility of building new dwellings to the rear of the large two houses facing Arkwright Rd which have very deep gardens, the rear of which is accessible by a lane.
What were the key challenges?
Building on a 'backland site' within a Conservation Area, in and amongst some protected trees.
What were the solutions?
Careful consideration and clever design, working with the planners to an acceptable design.
What building methods were used?
We used a highly engineered, highly insulated prefabricated timber framing system to deliver quality, cost and time benefits - clad in sustainable hardwood slats and local brick, producing highly efficient and sustainable homes.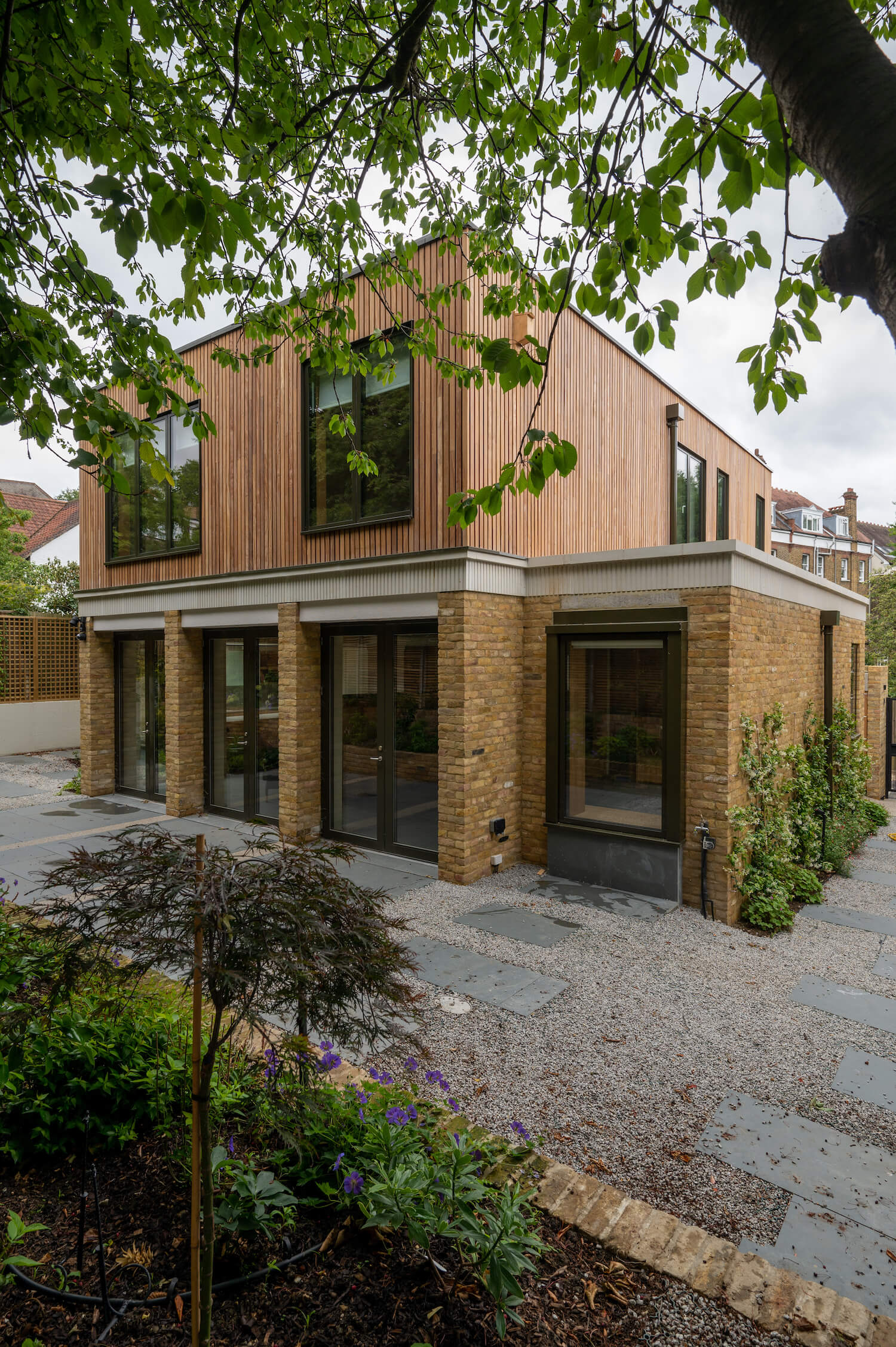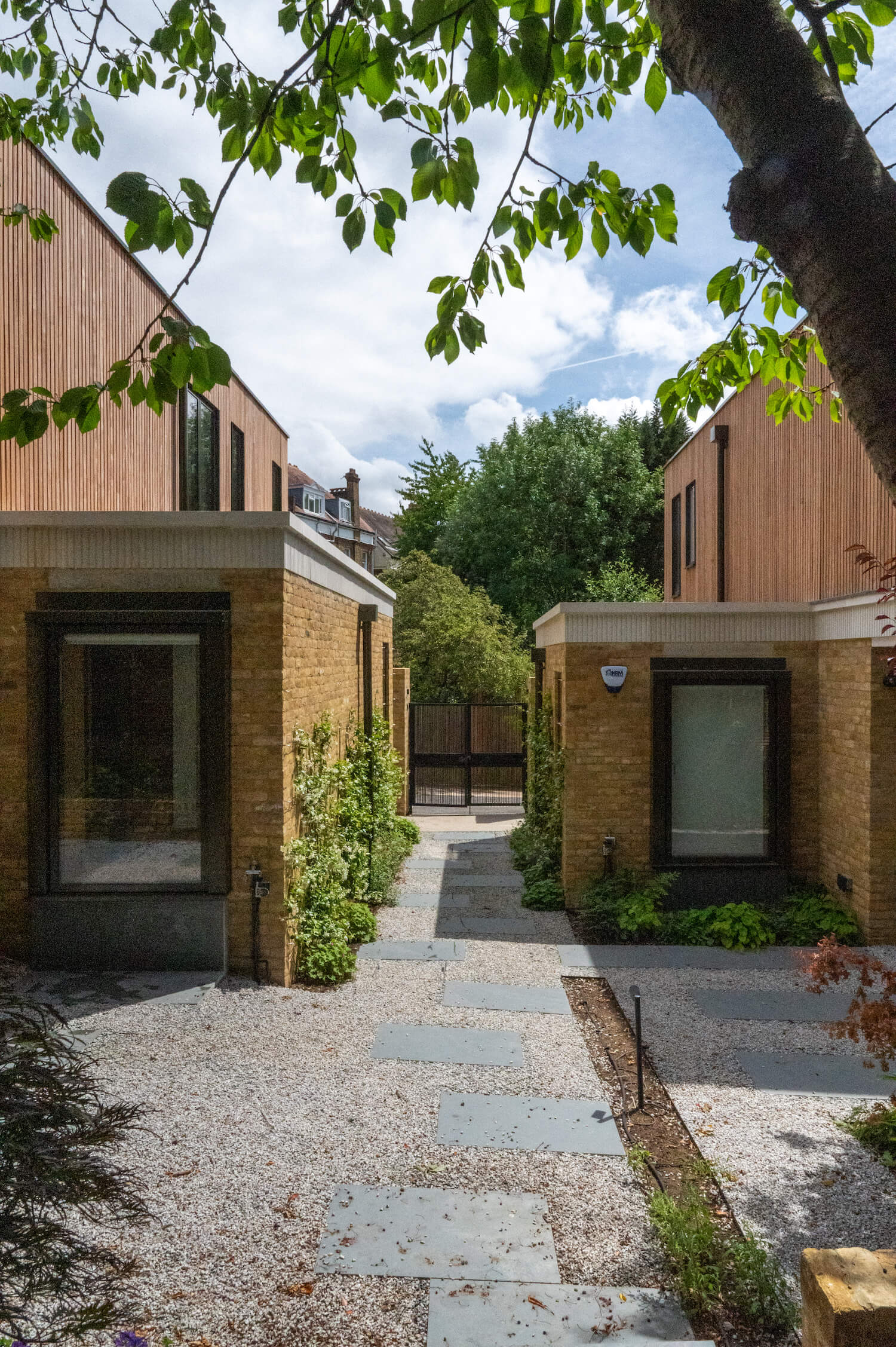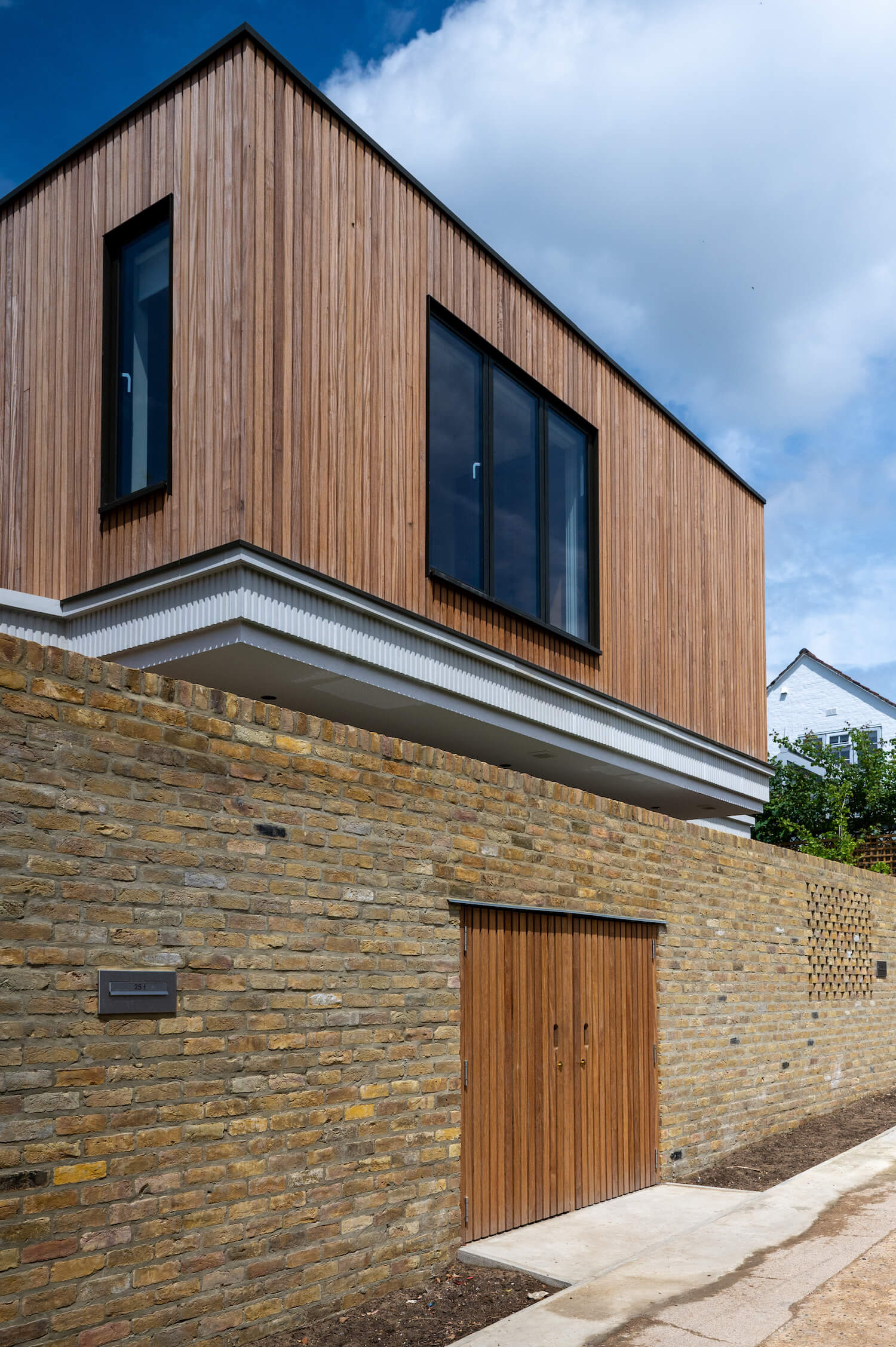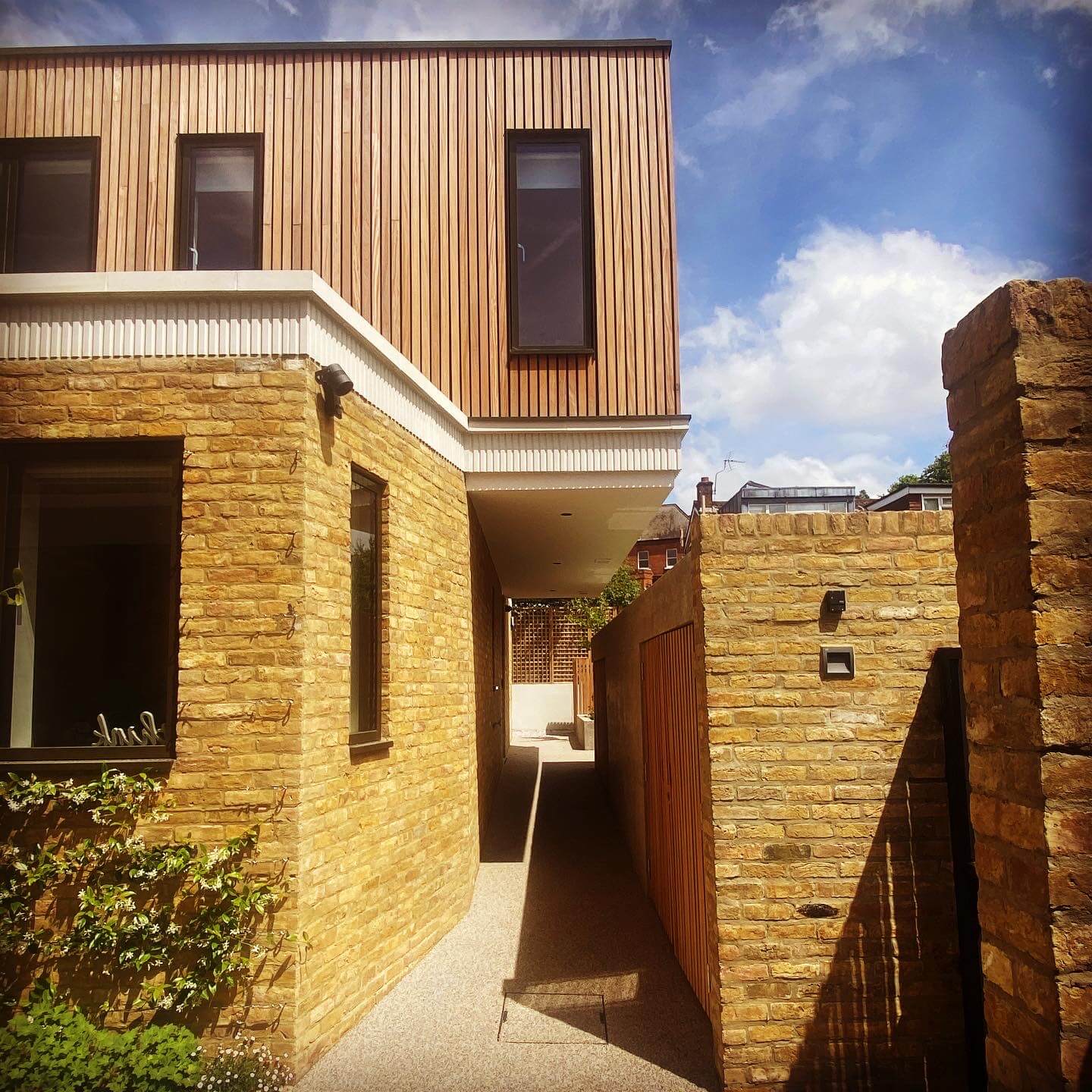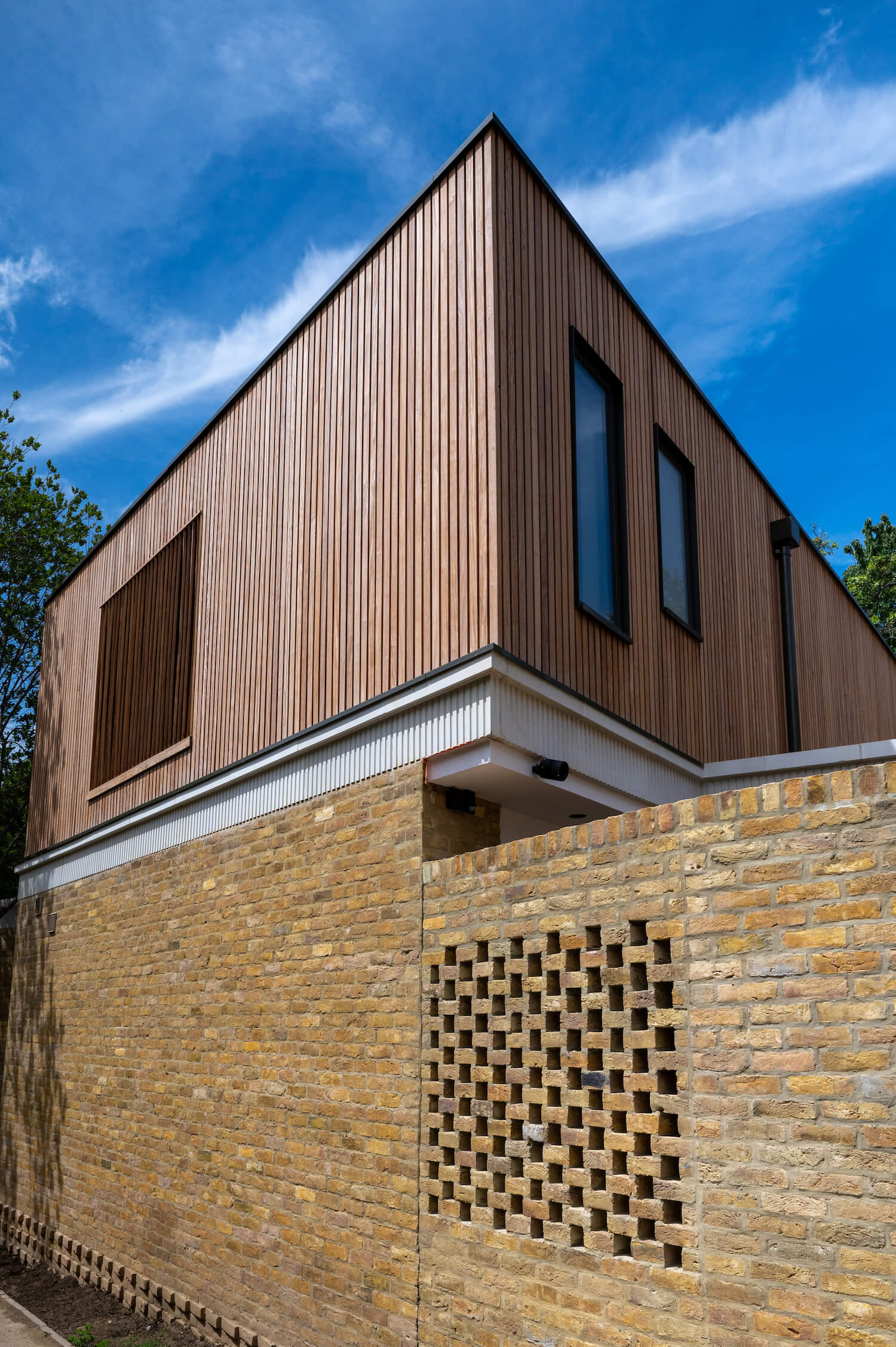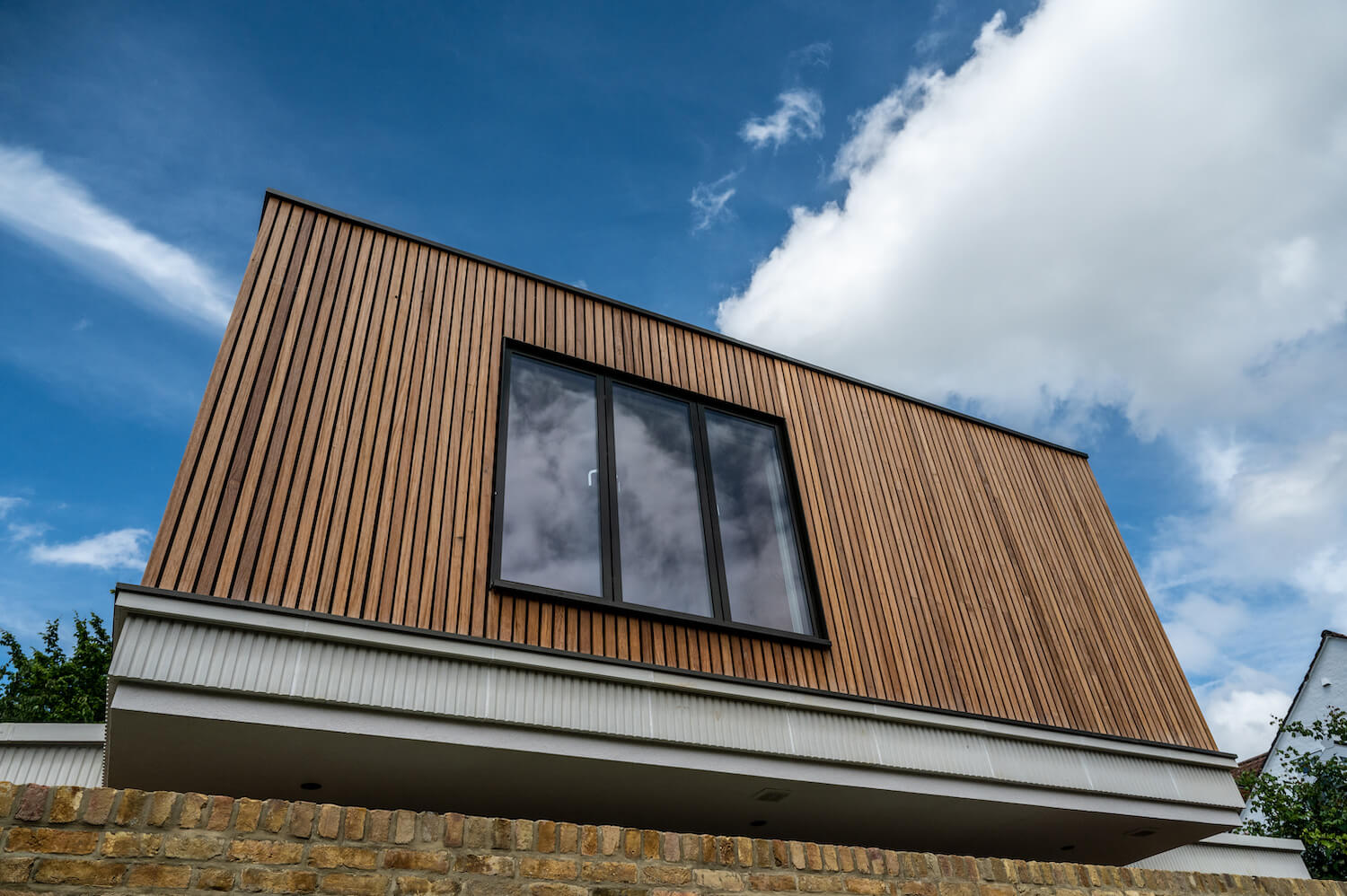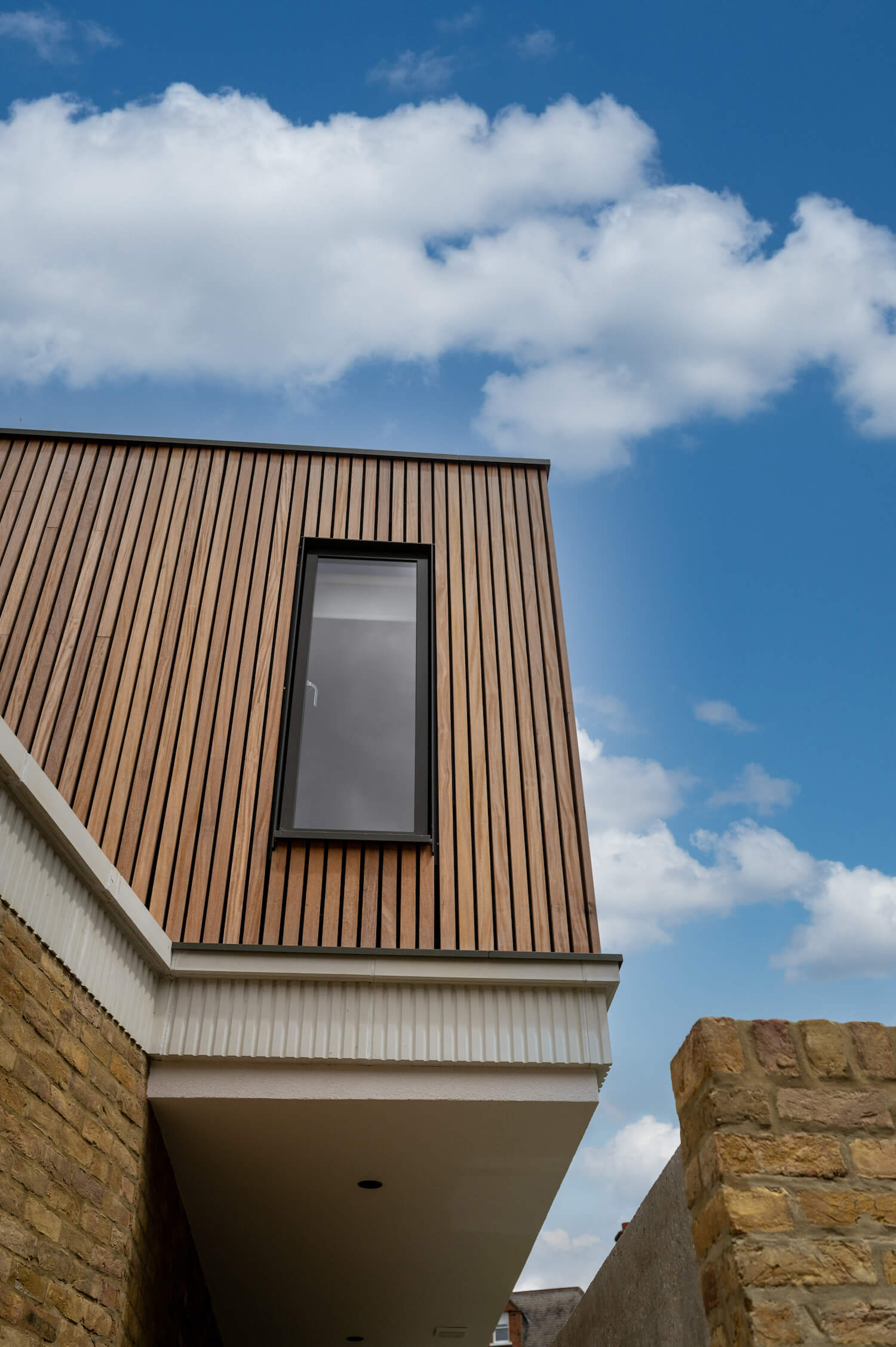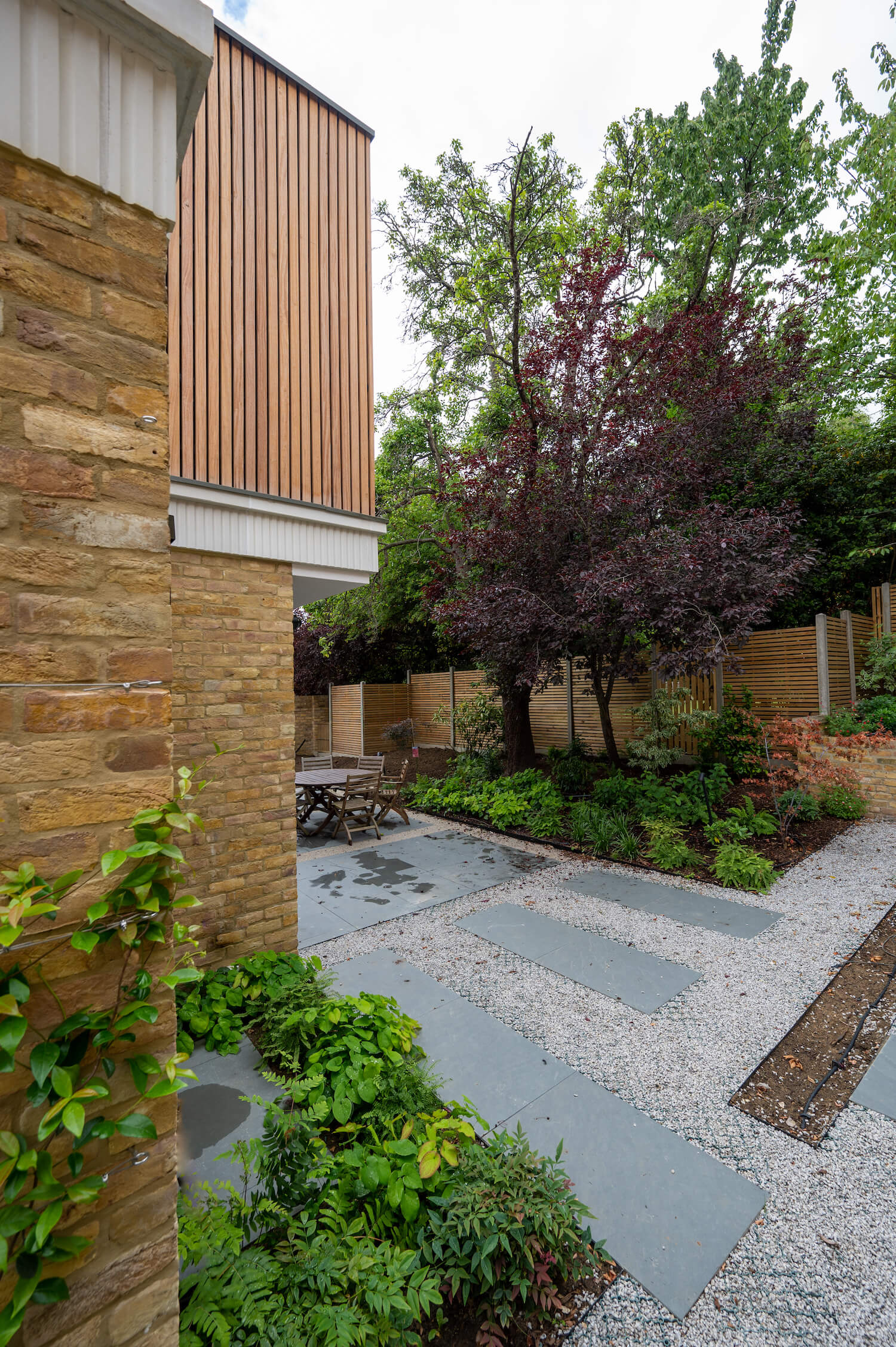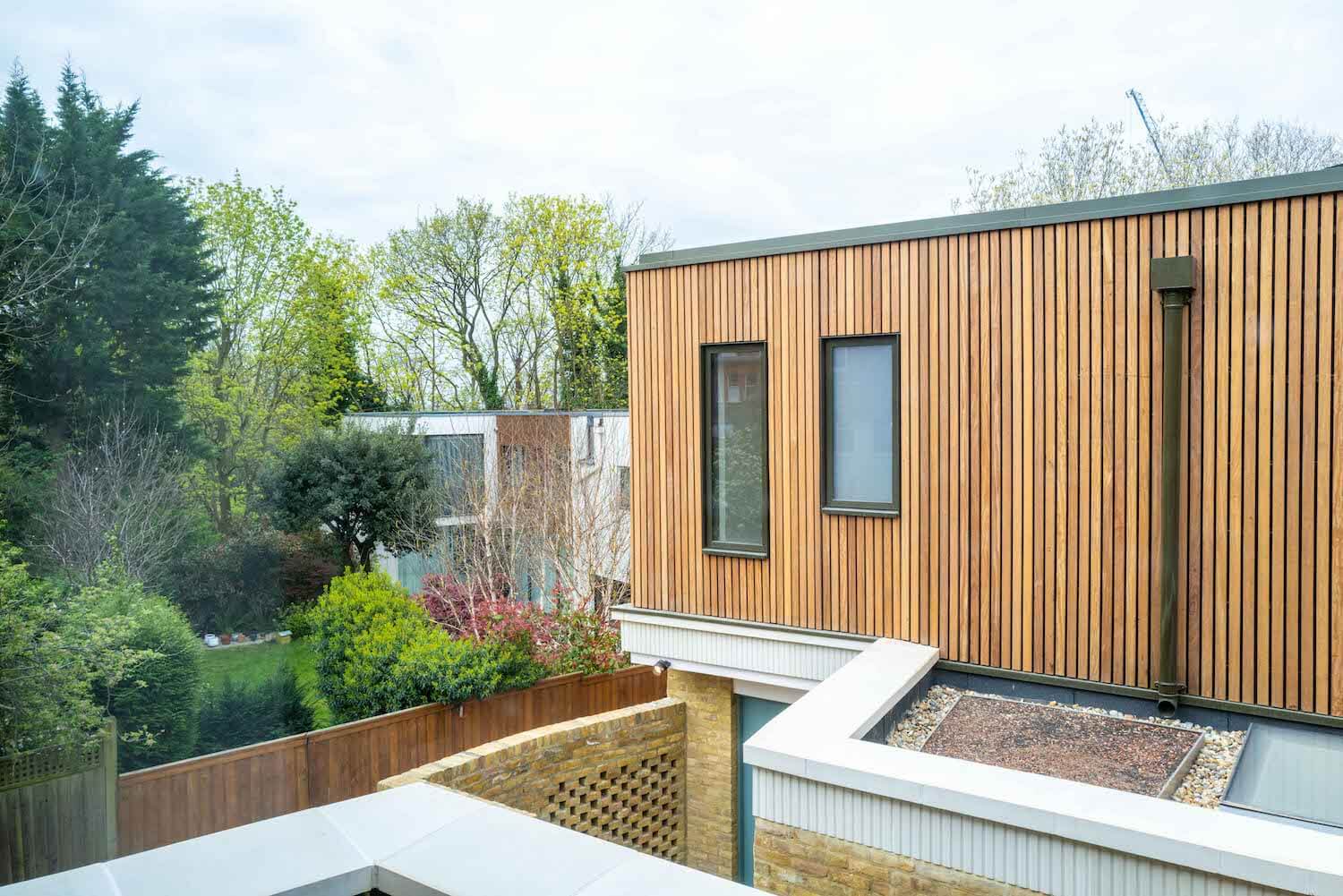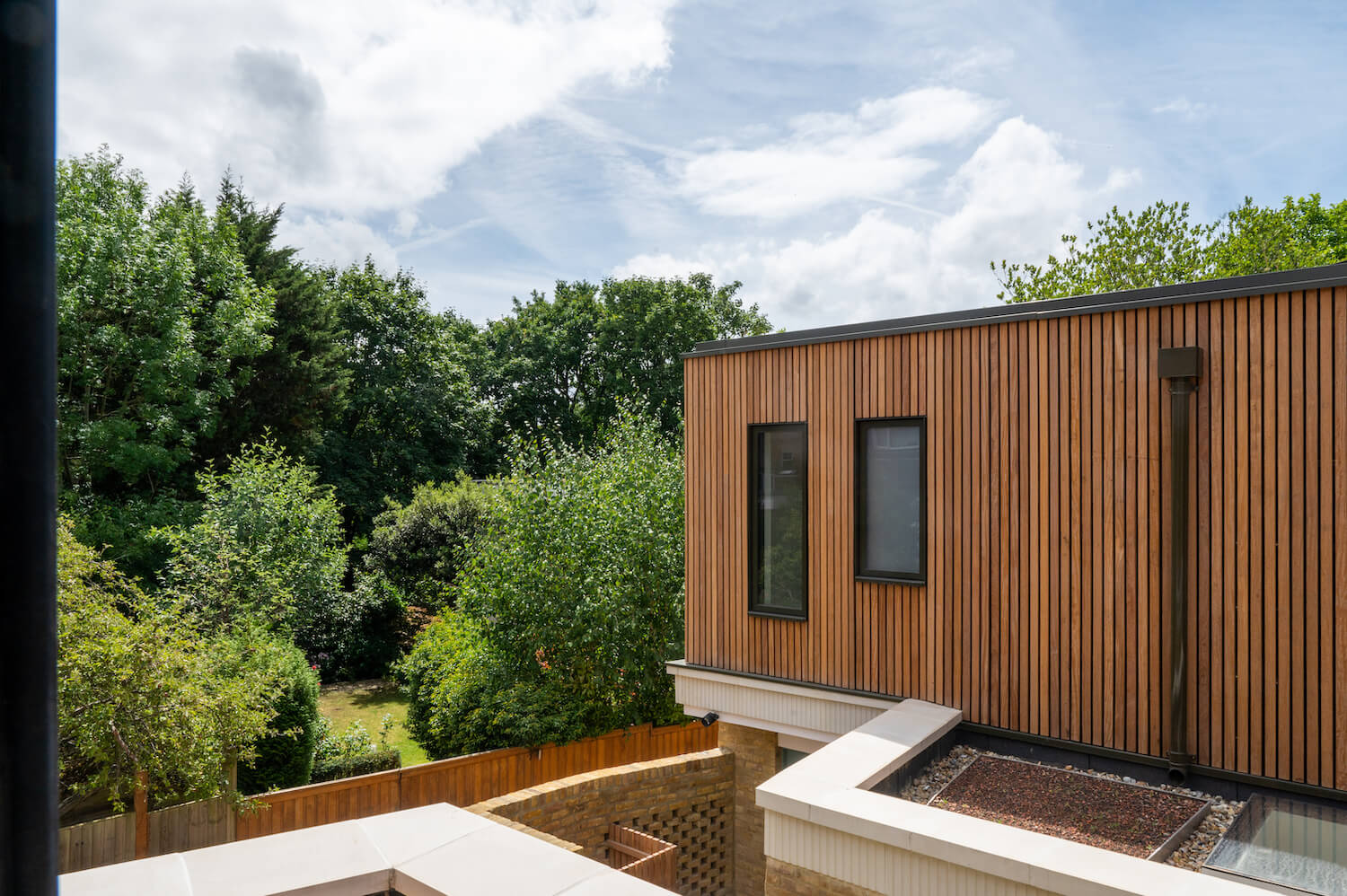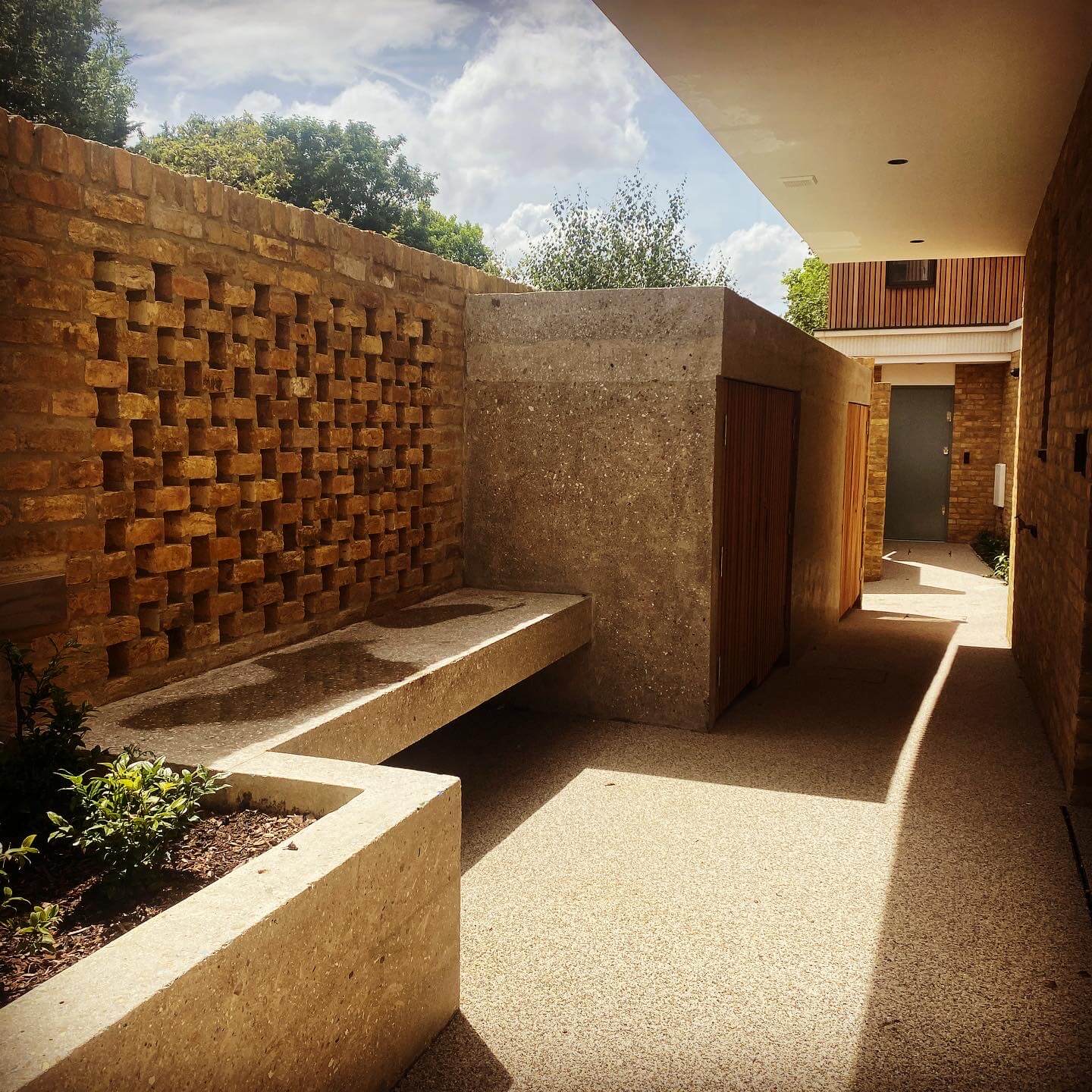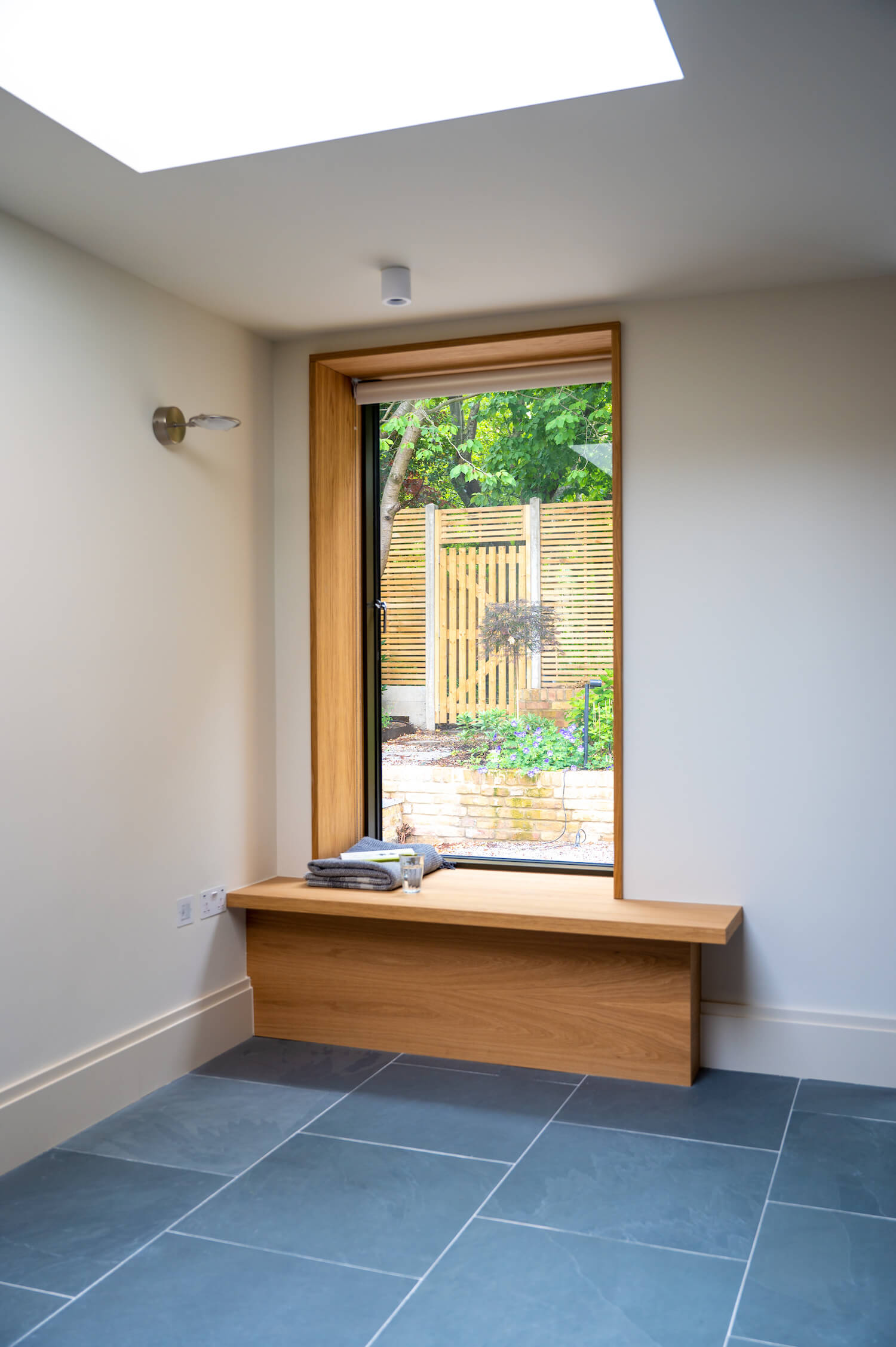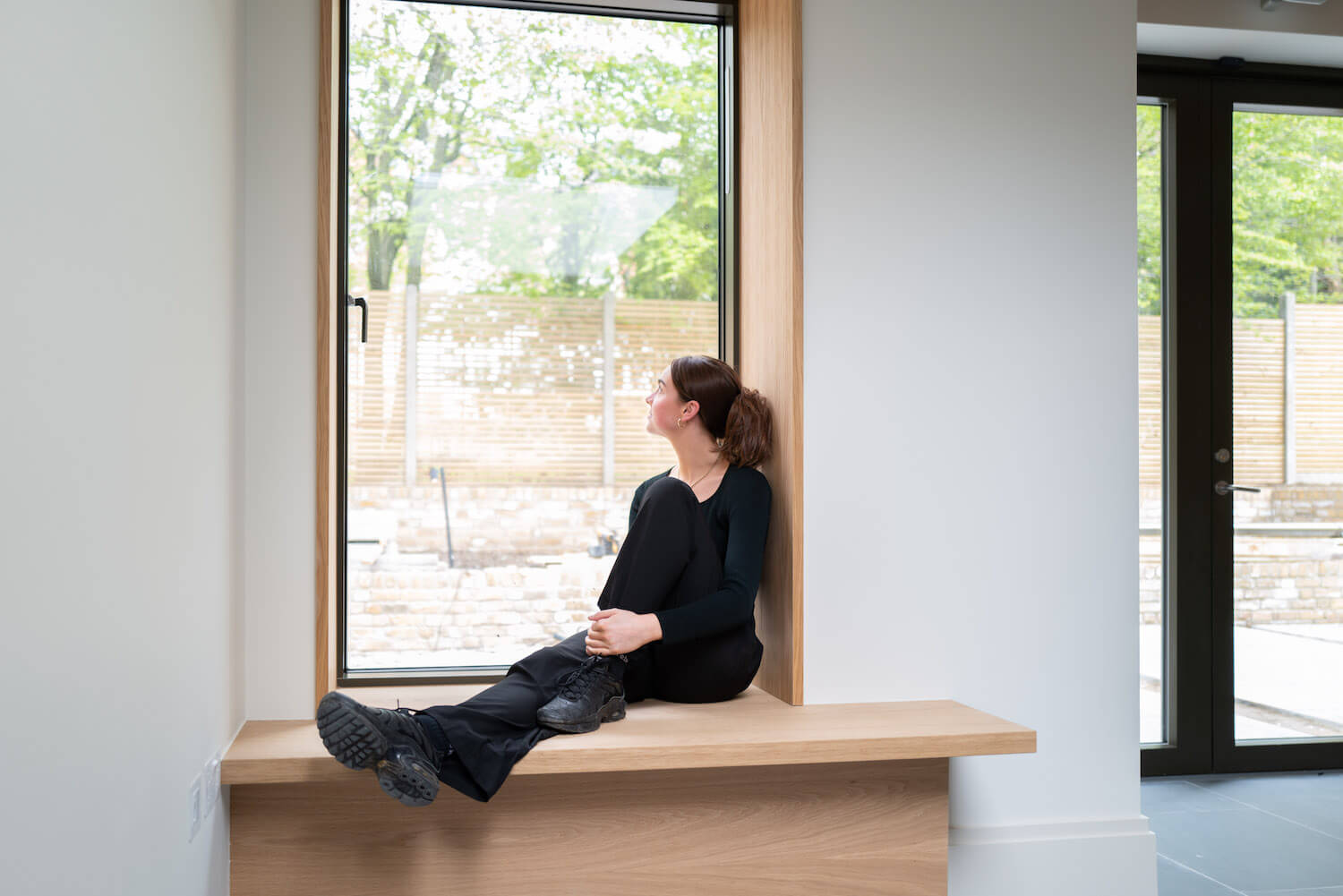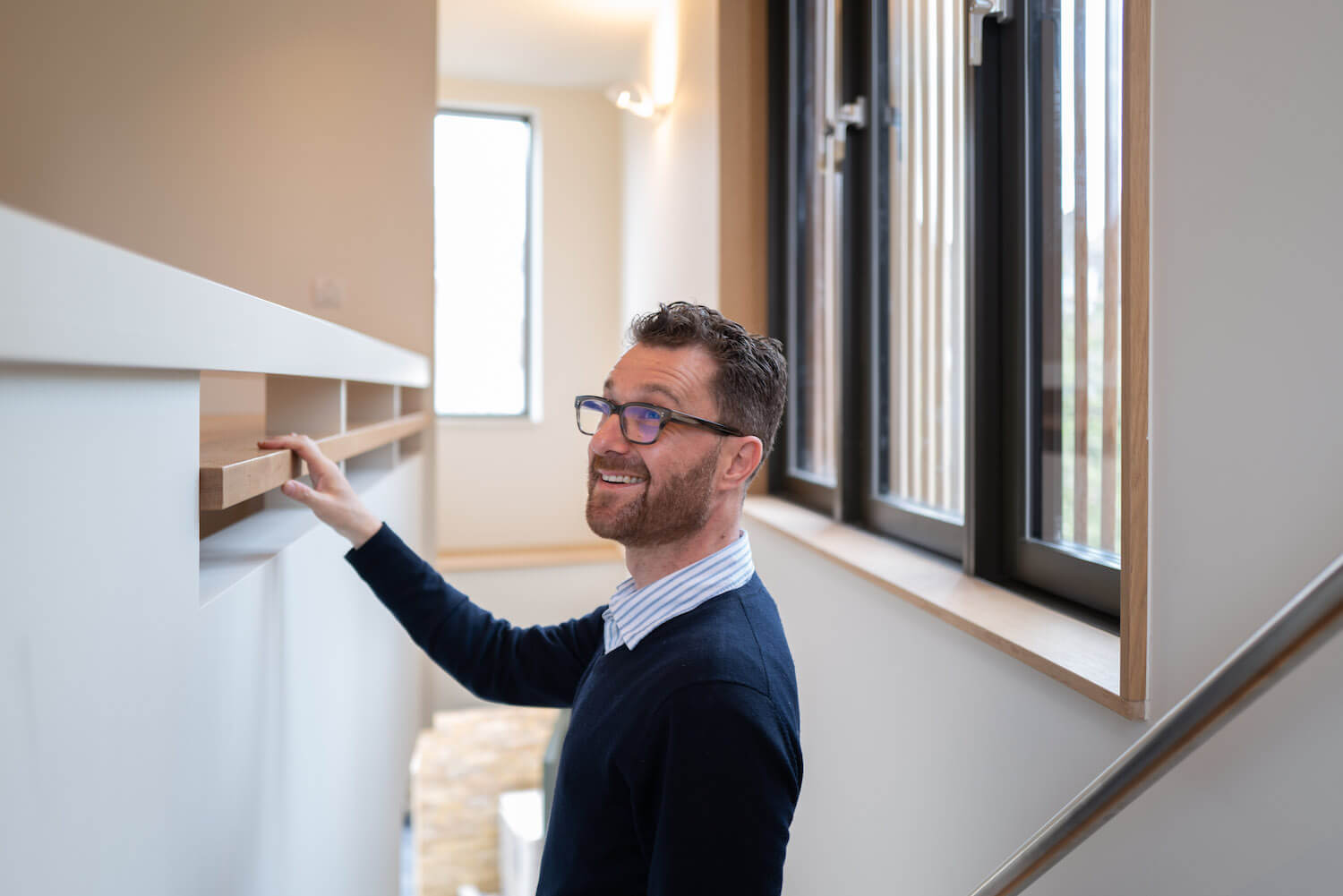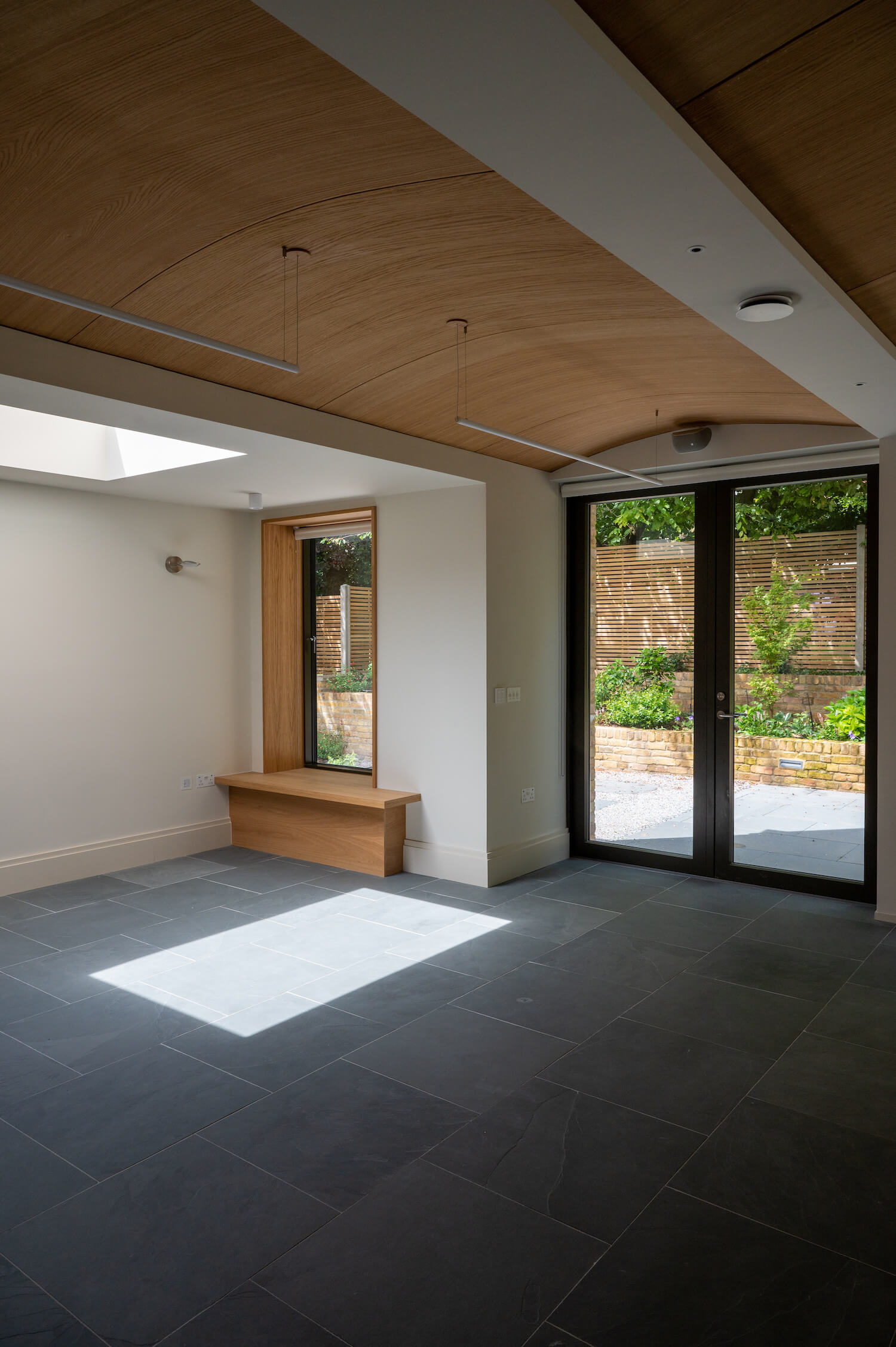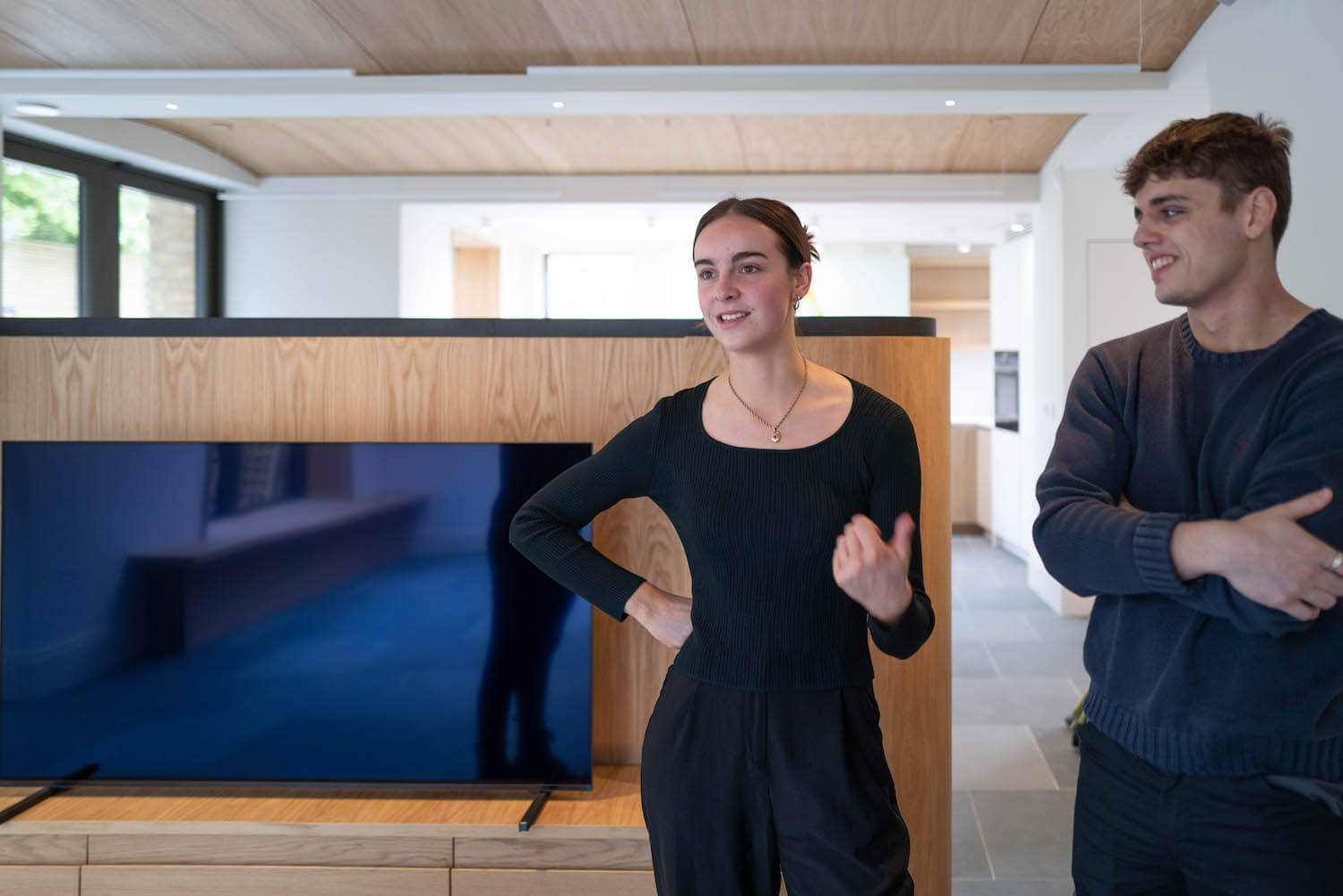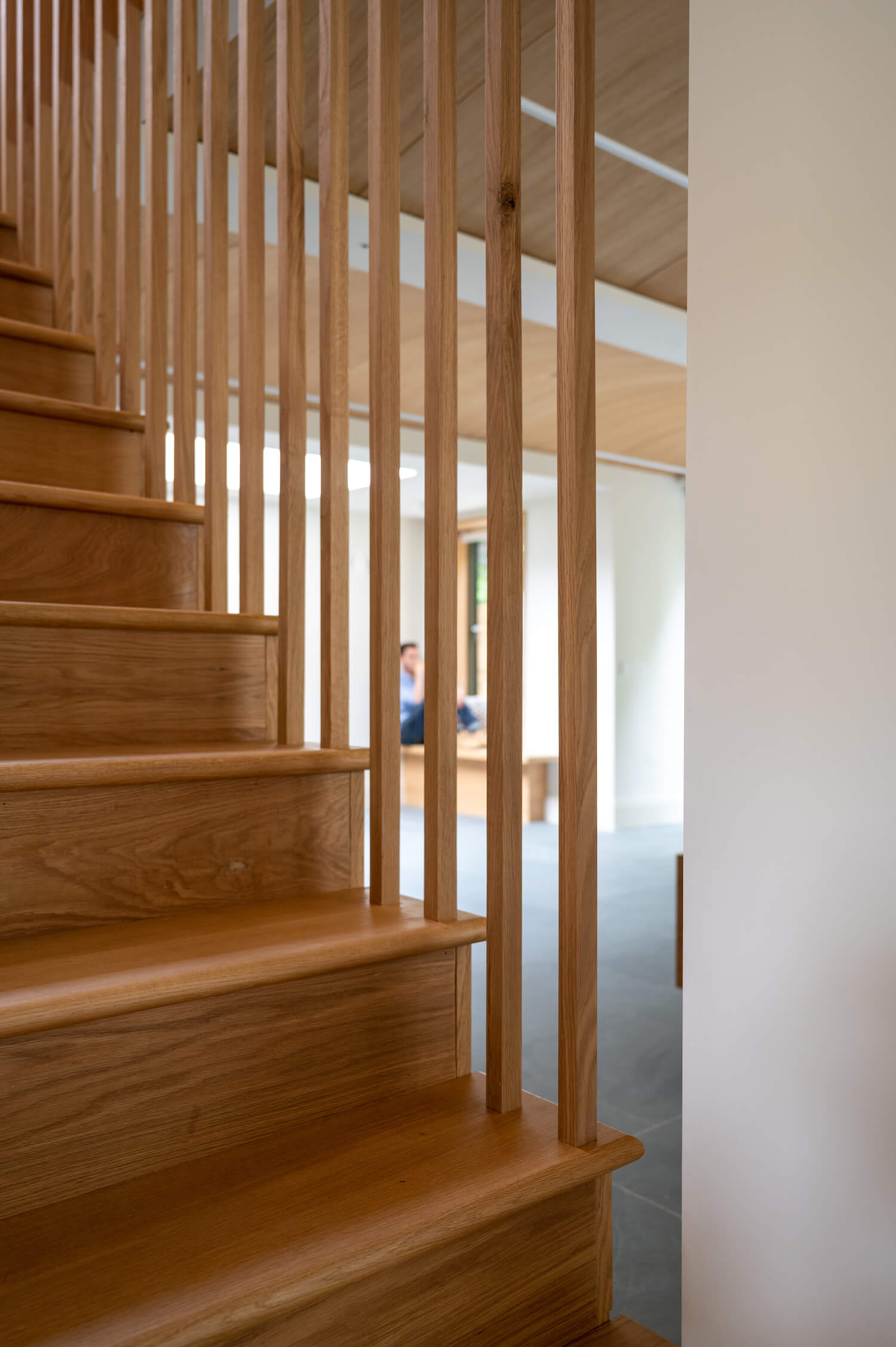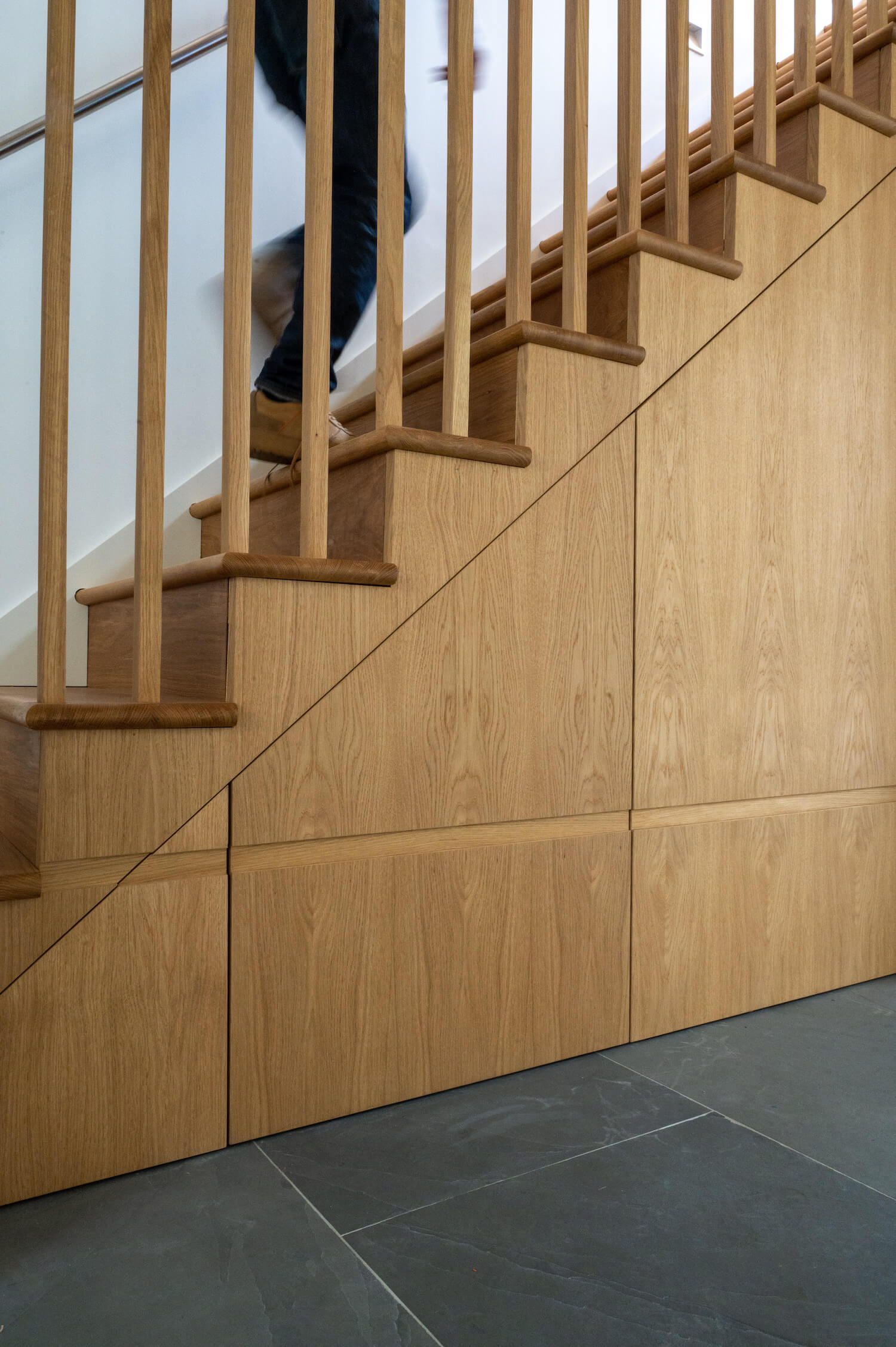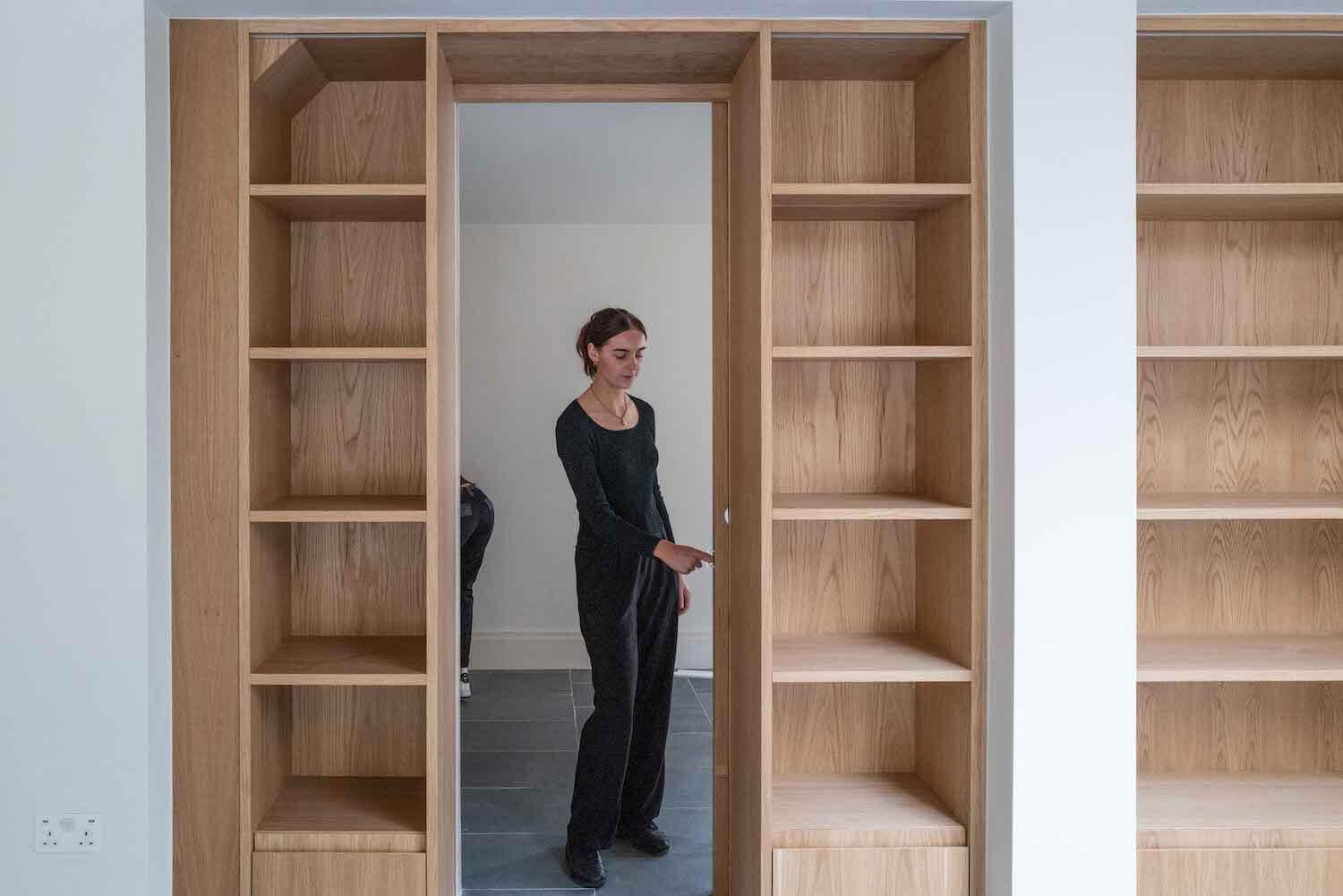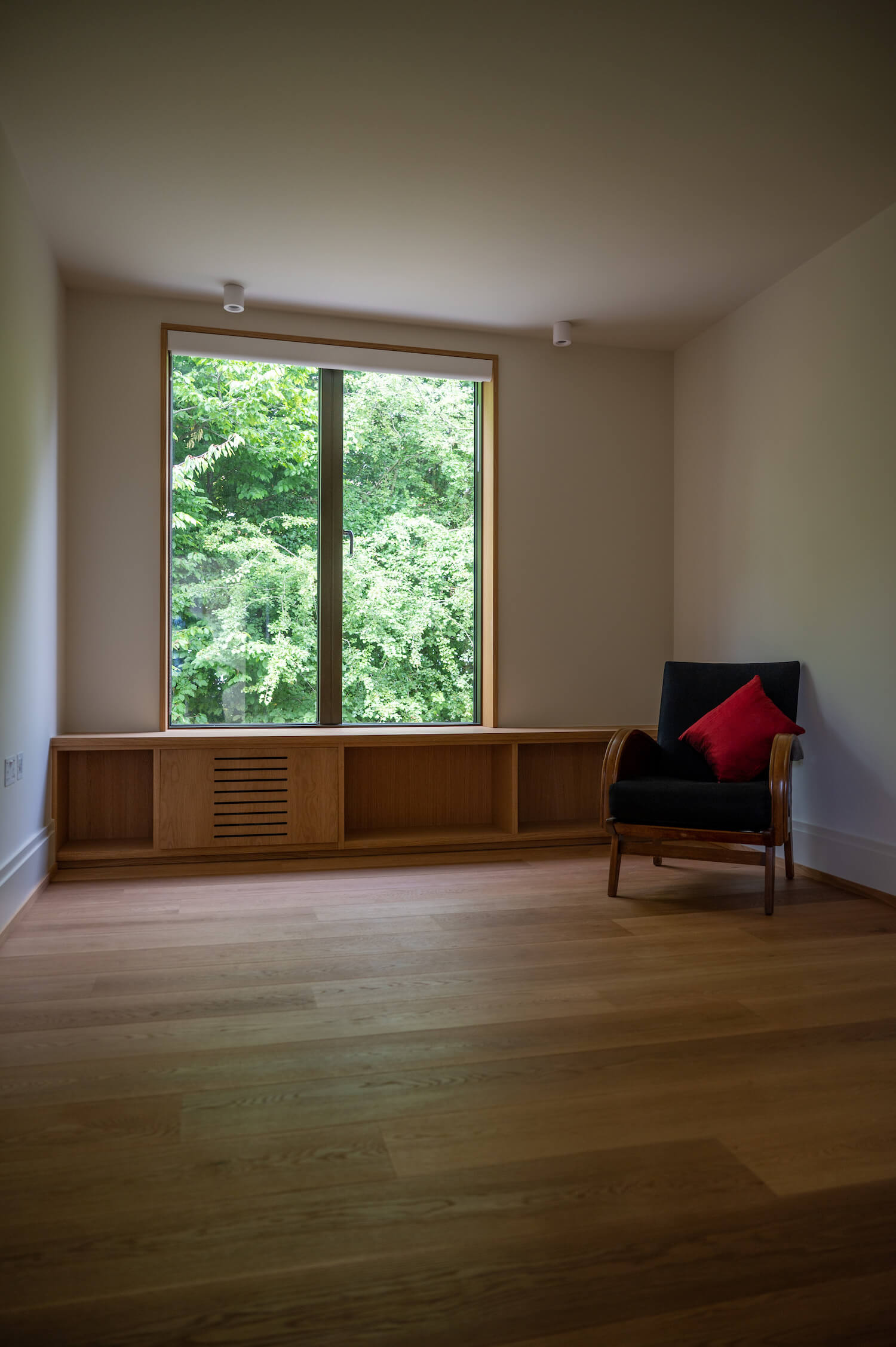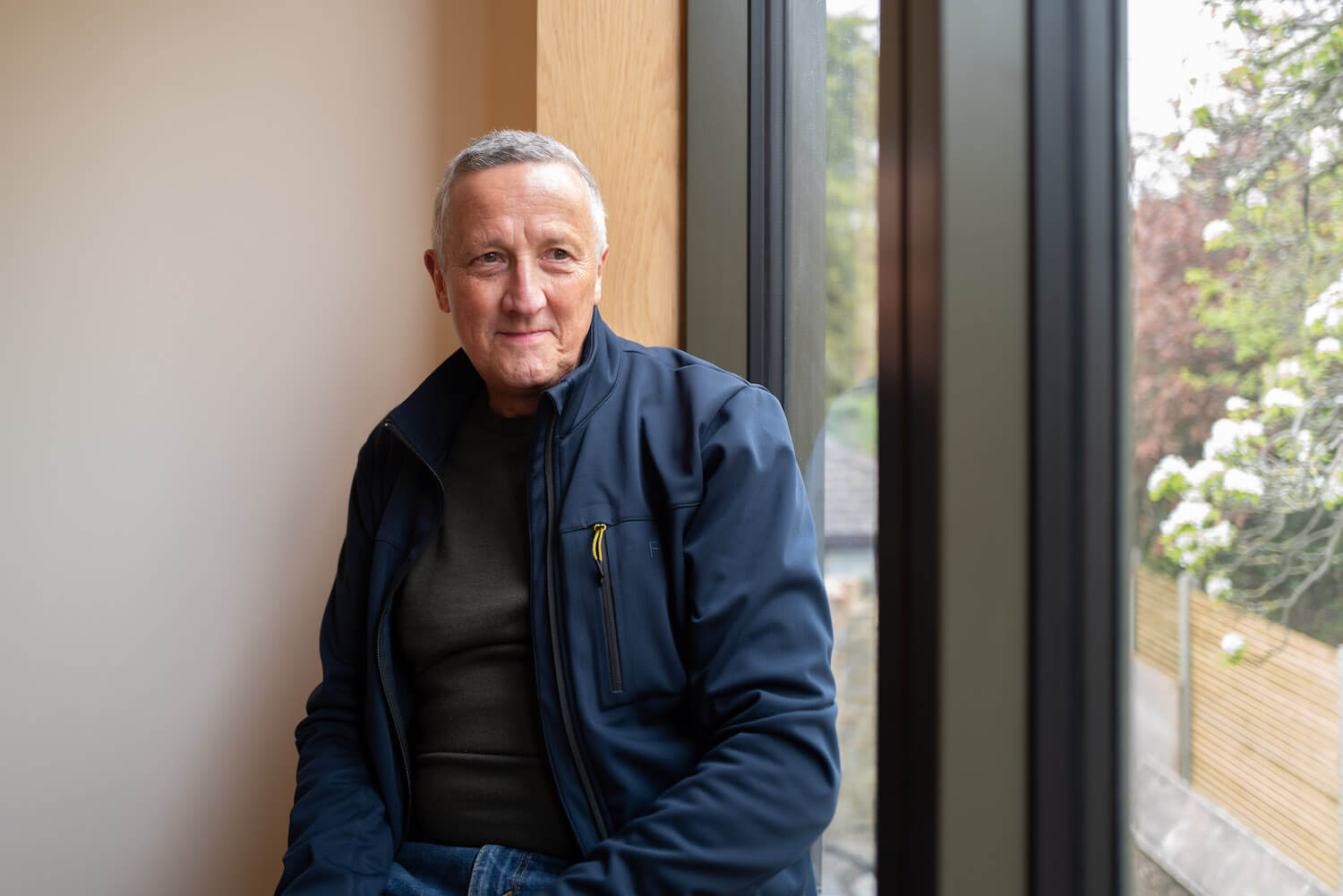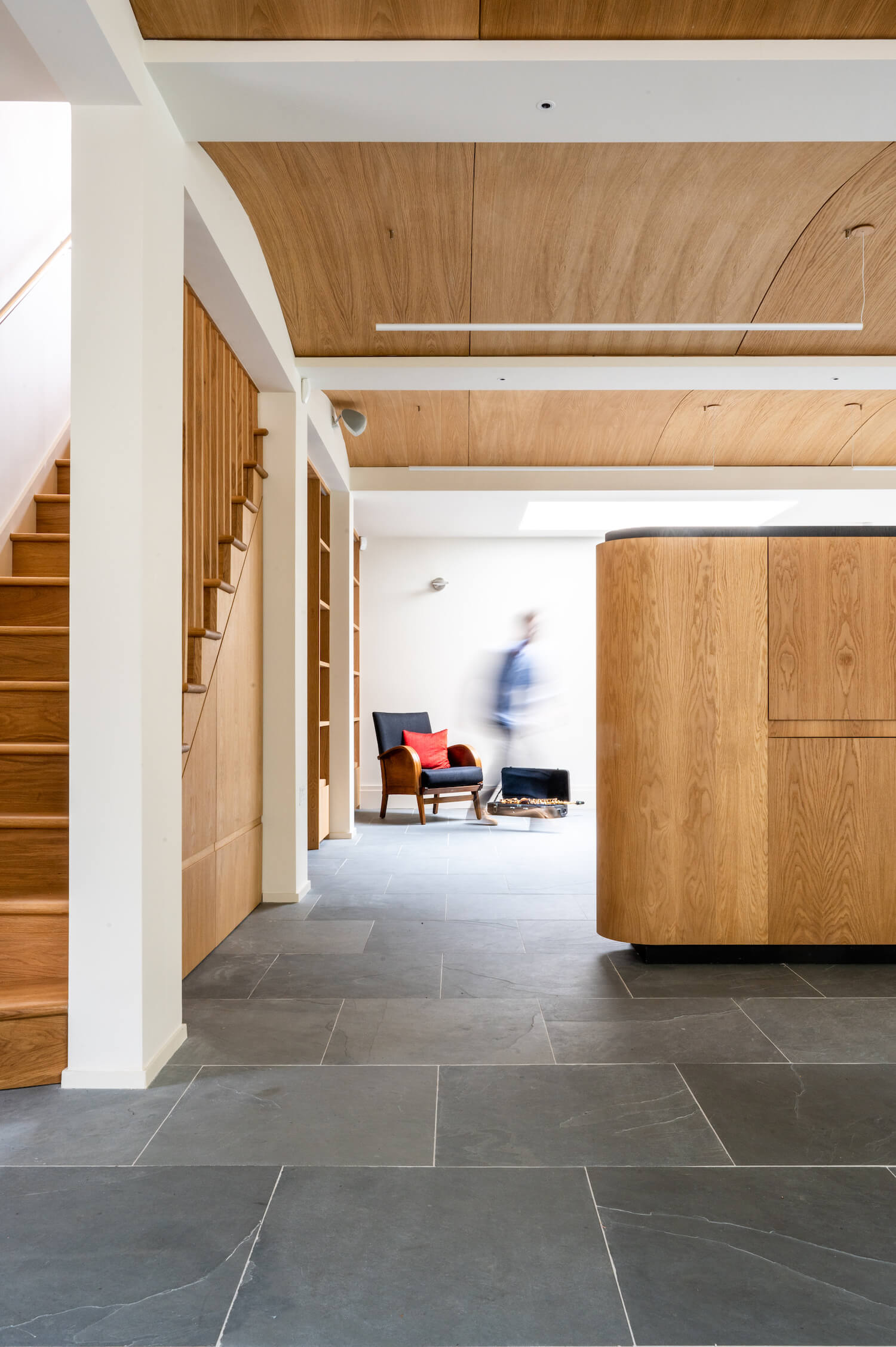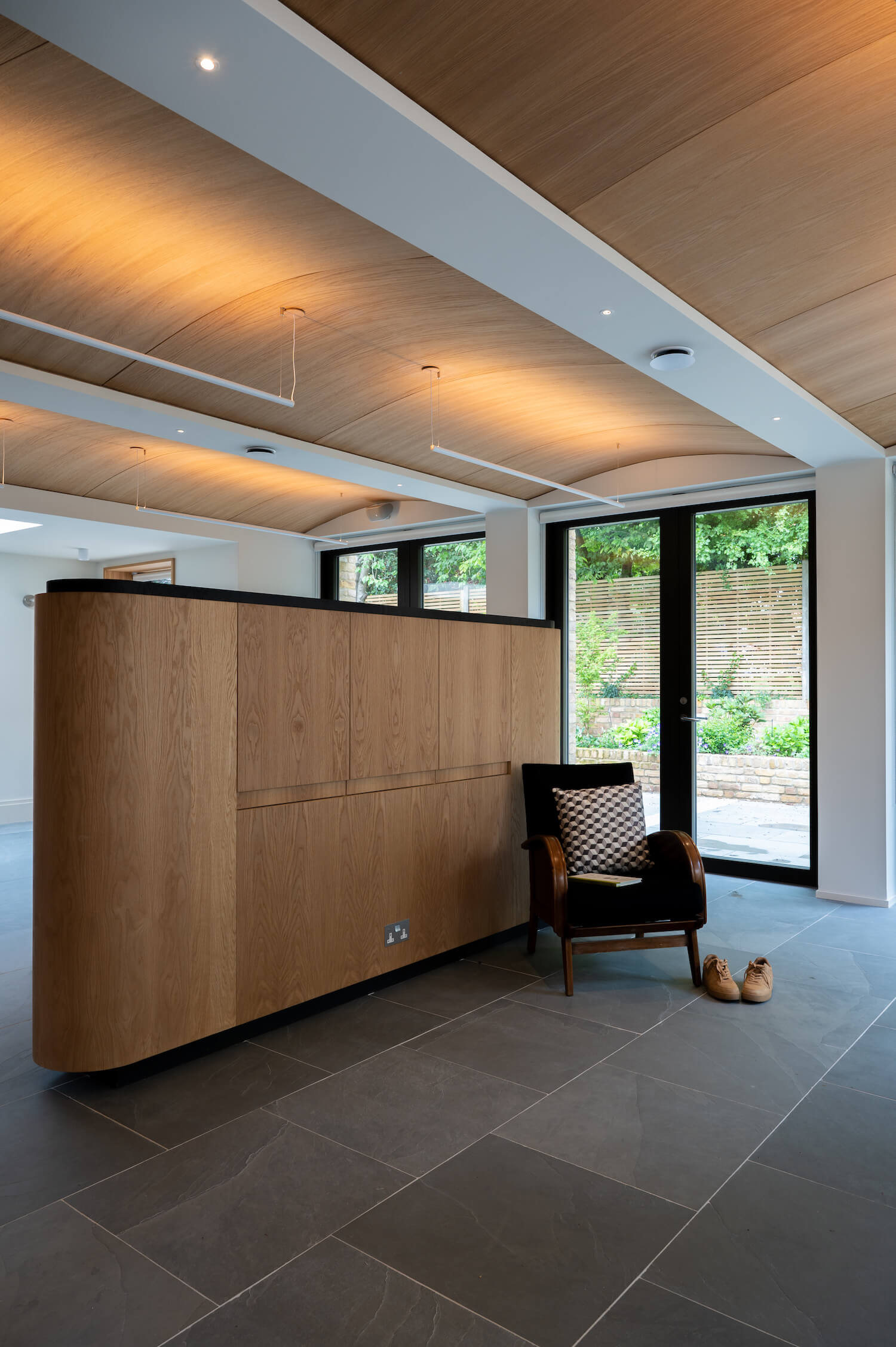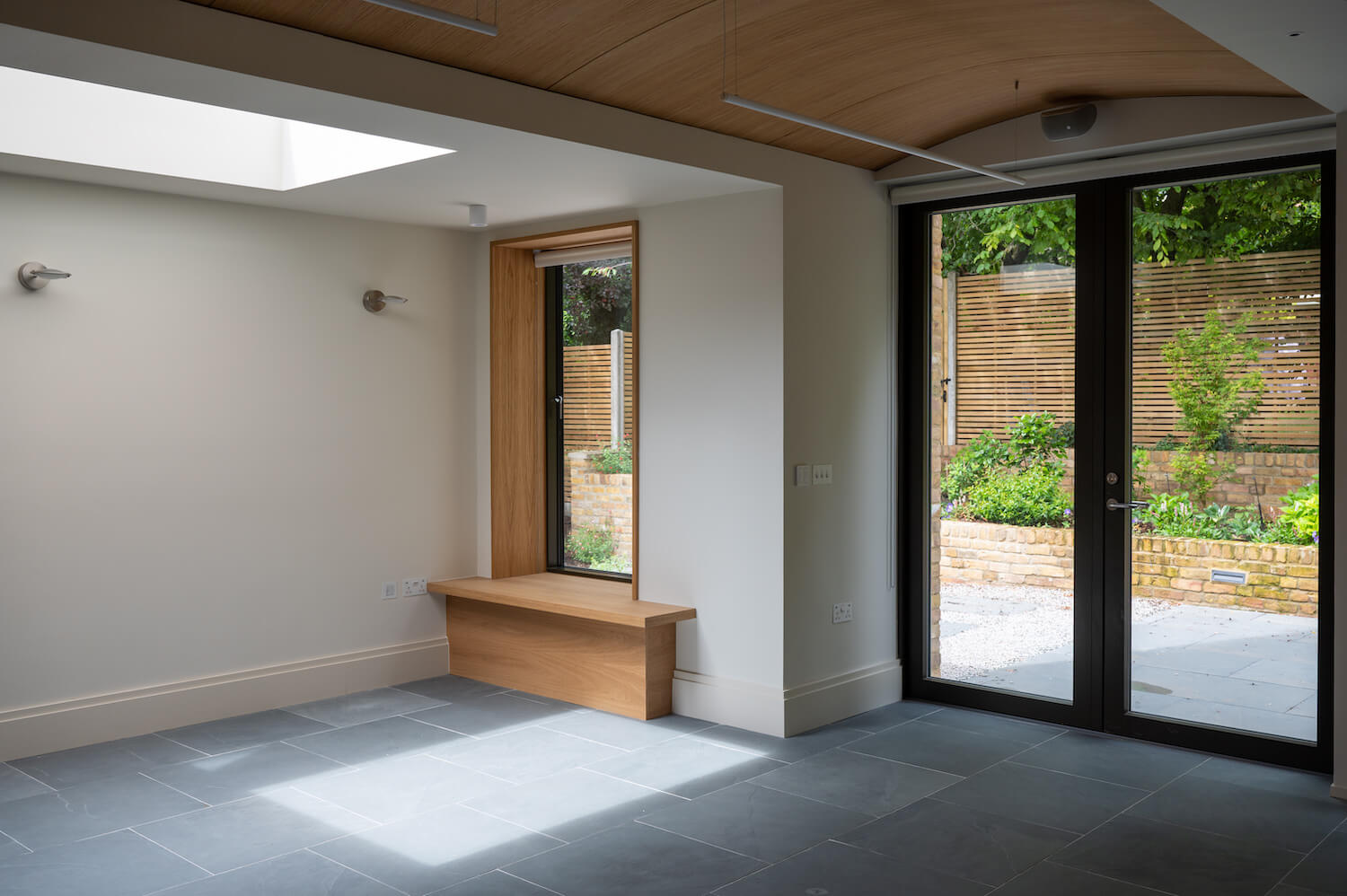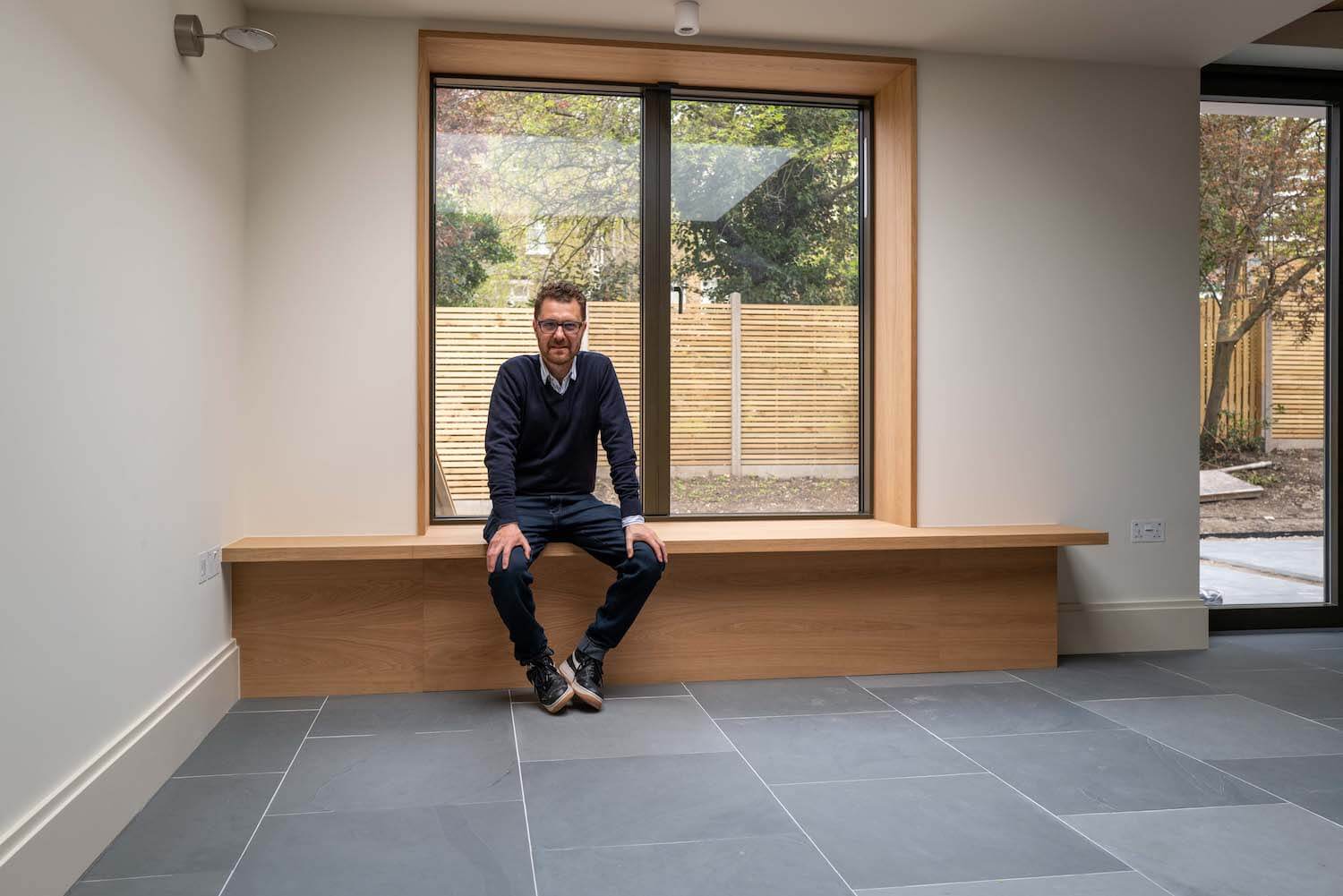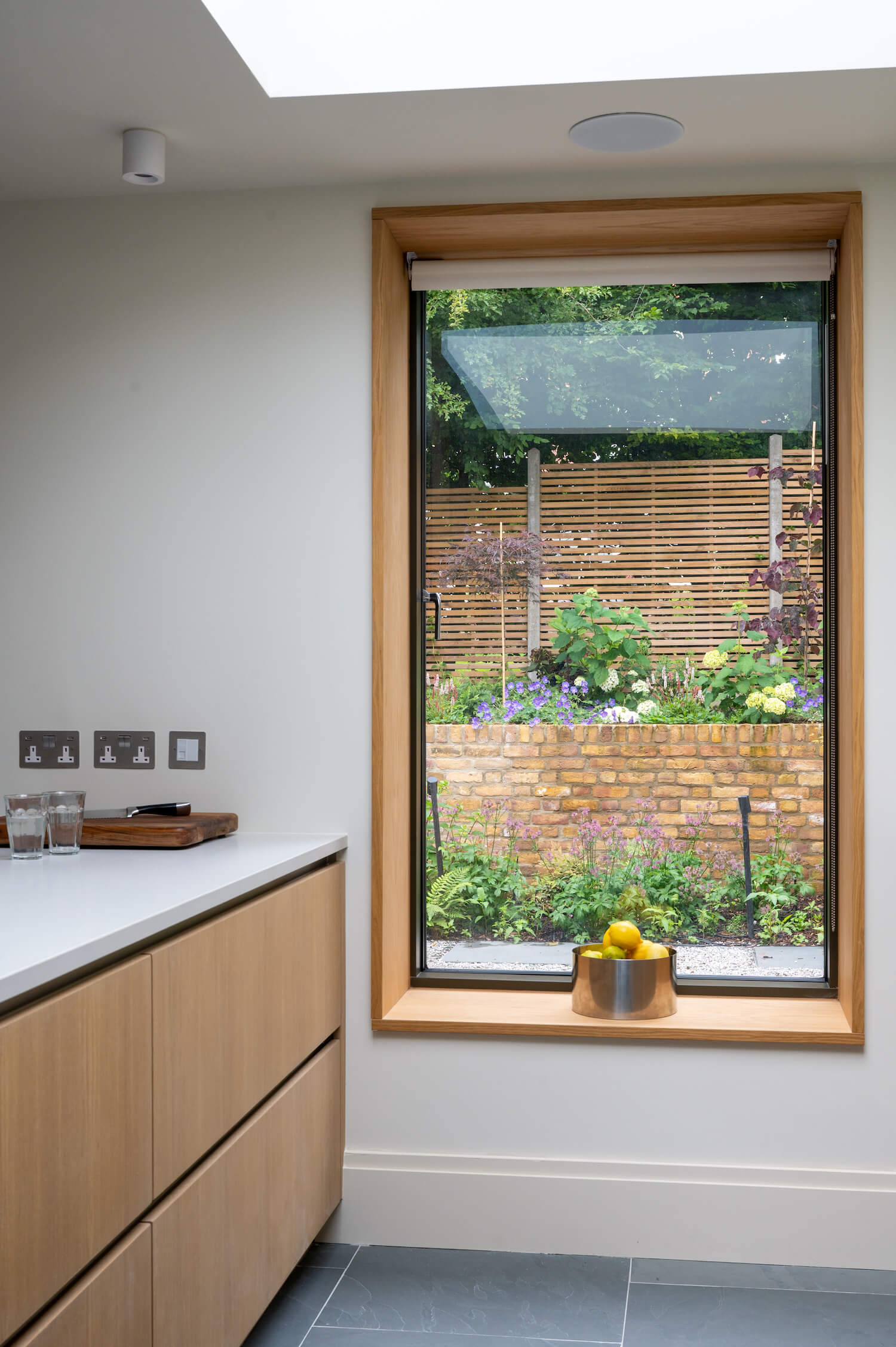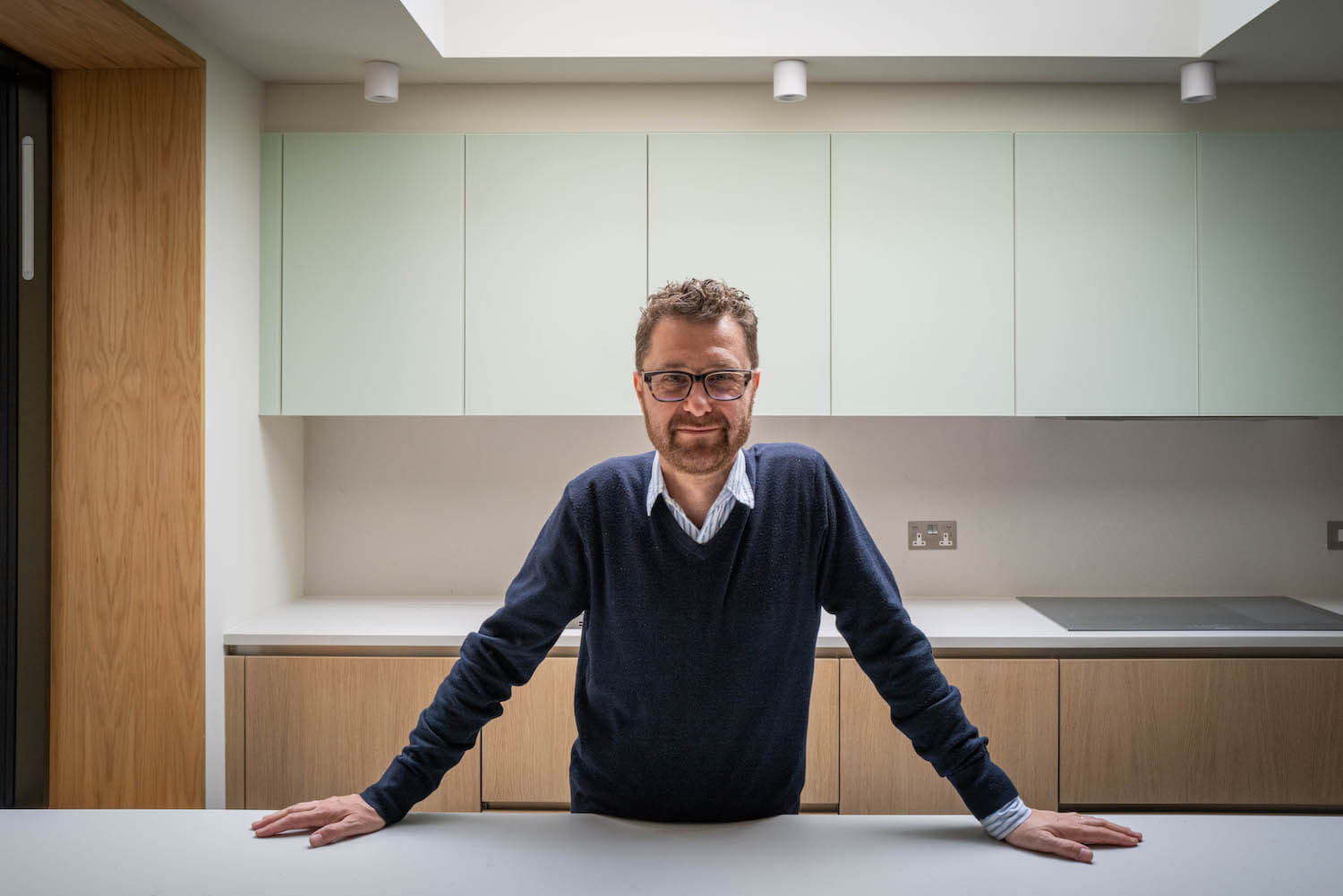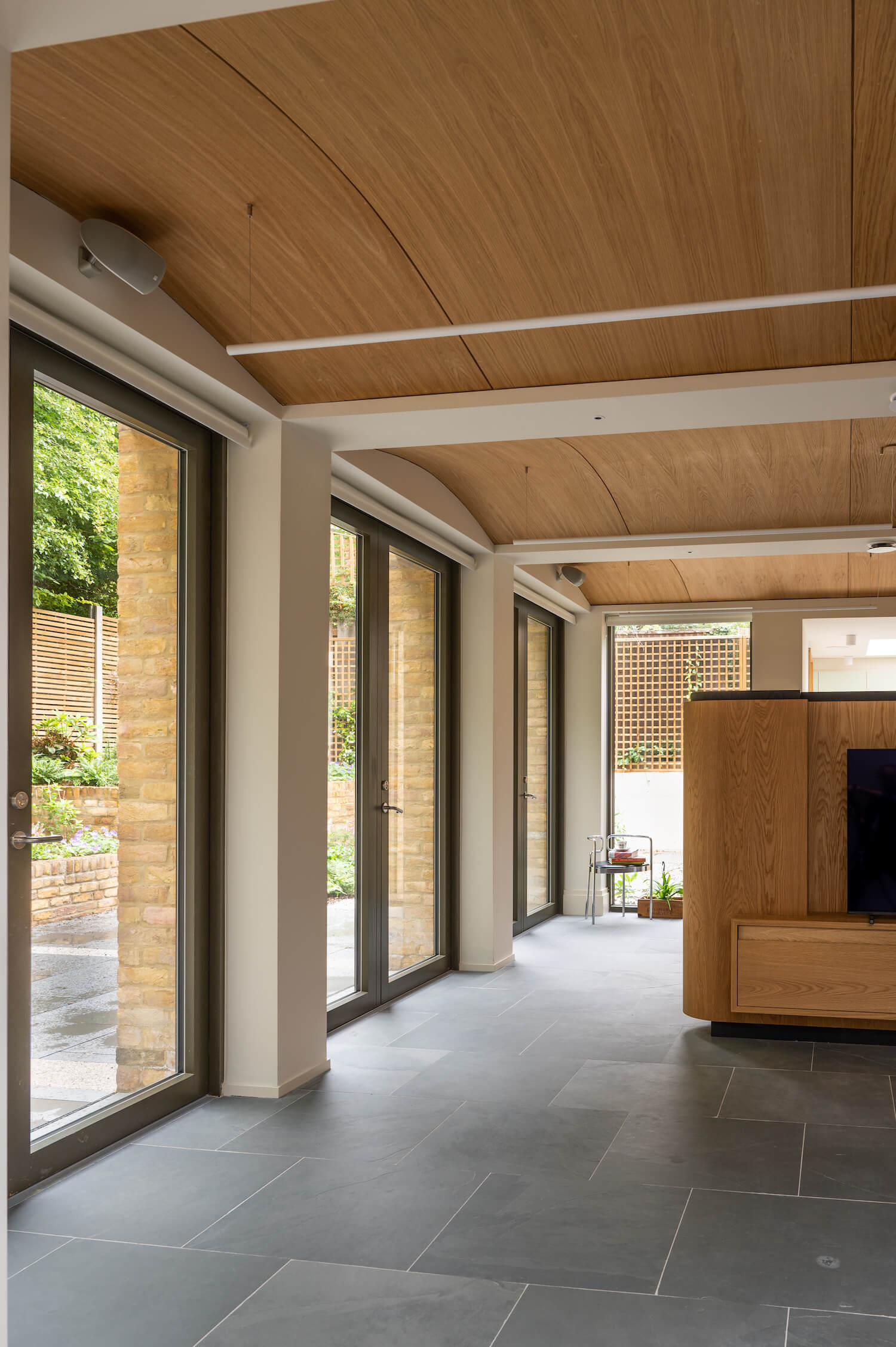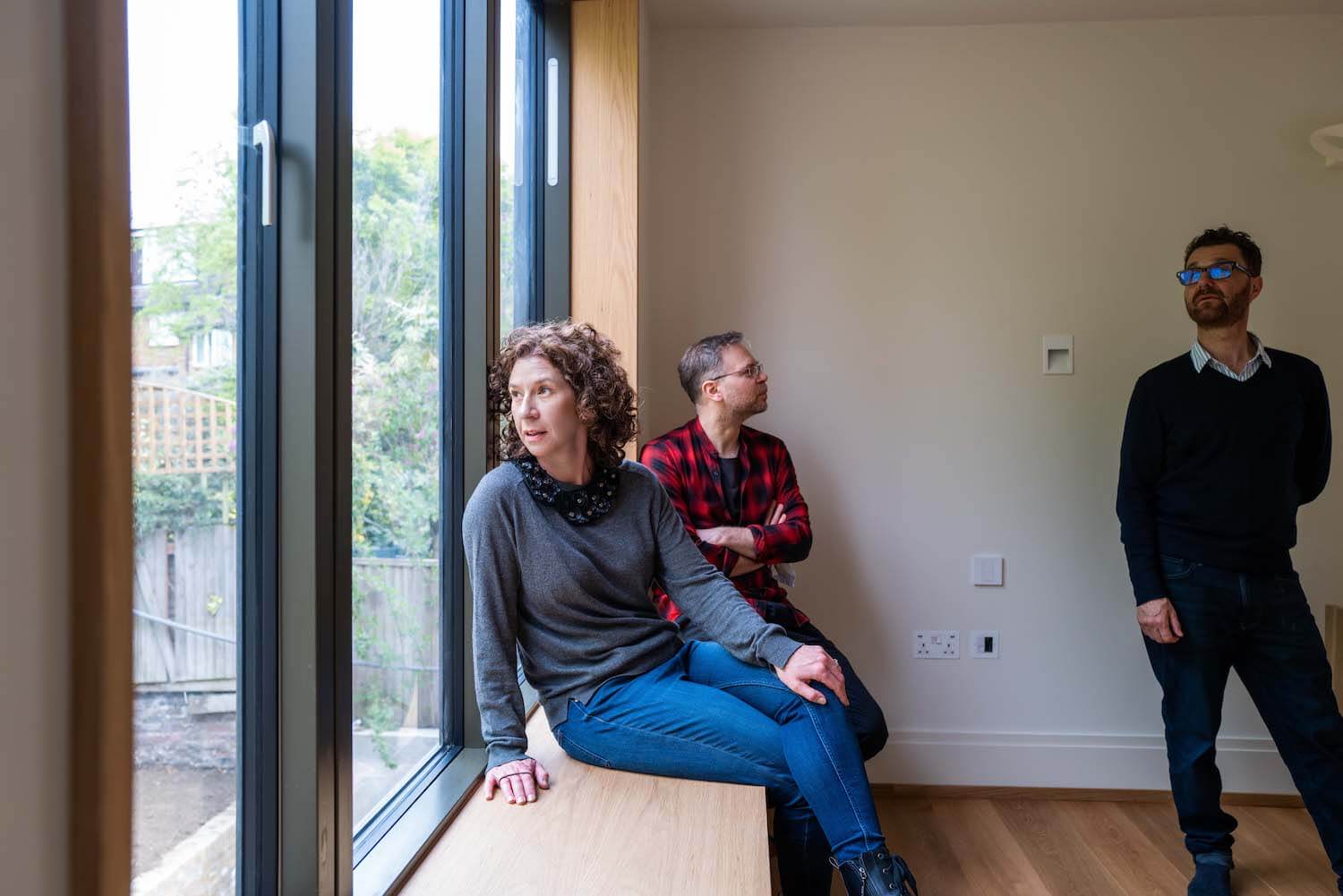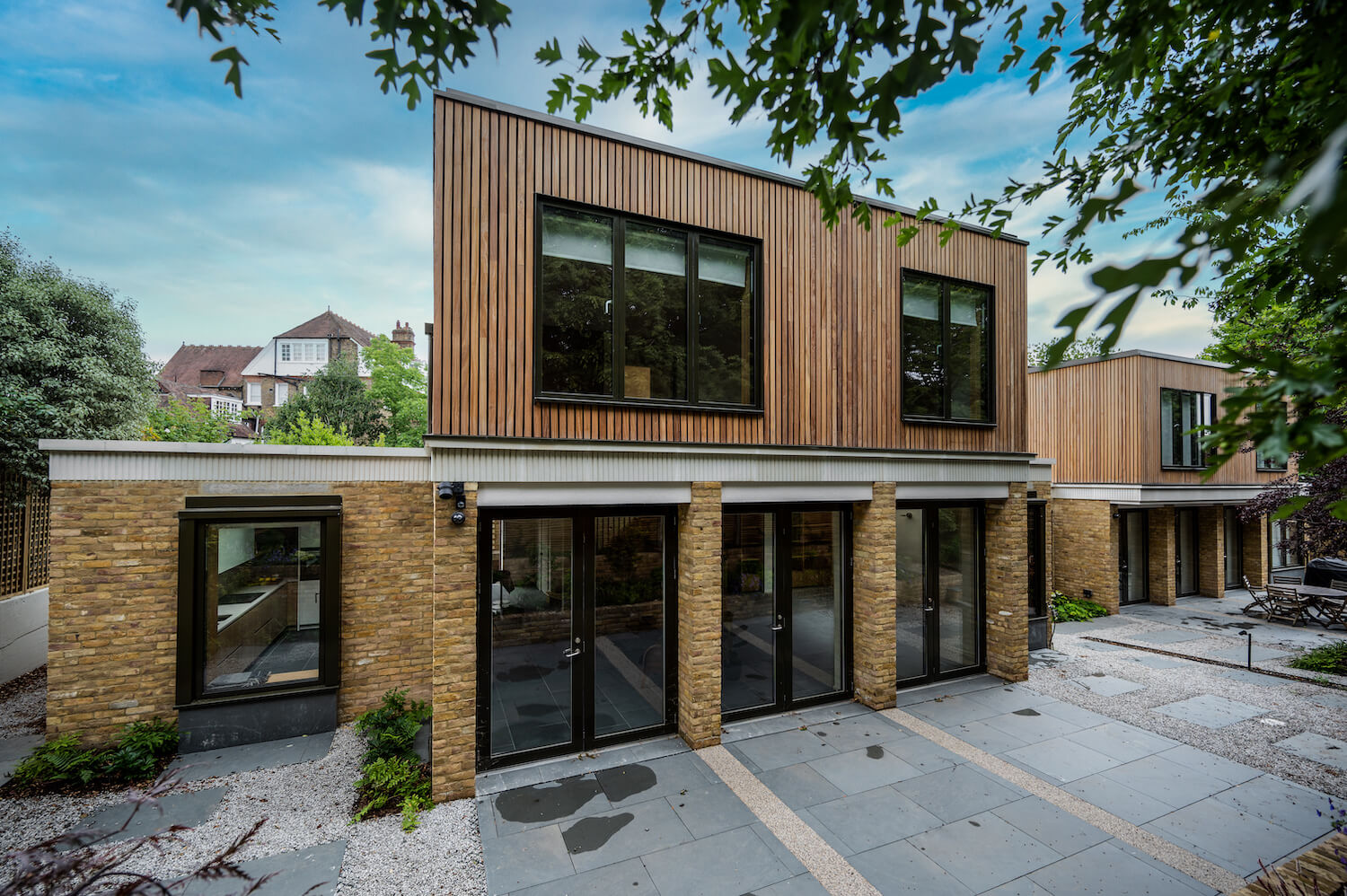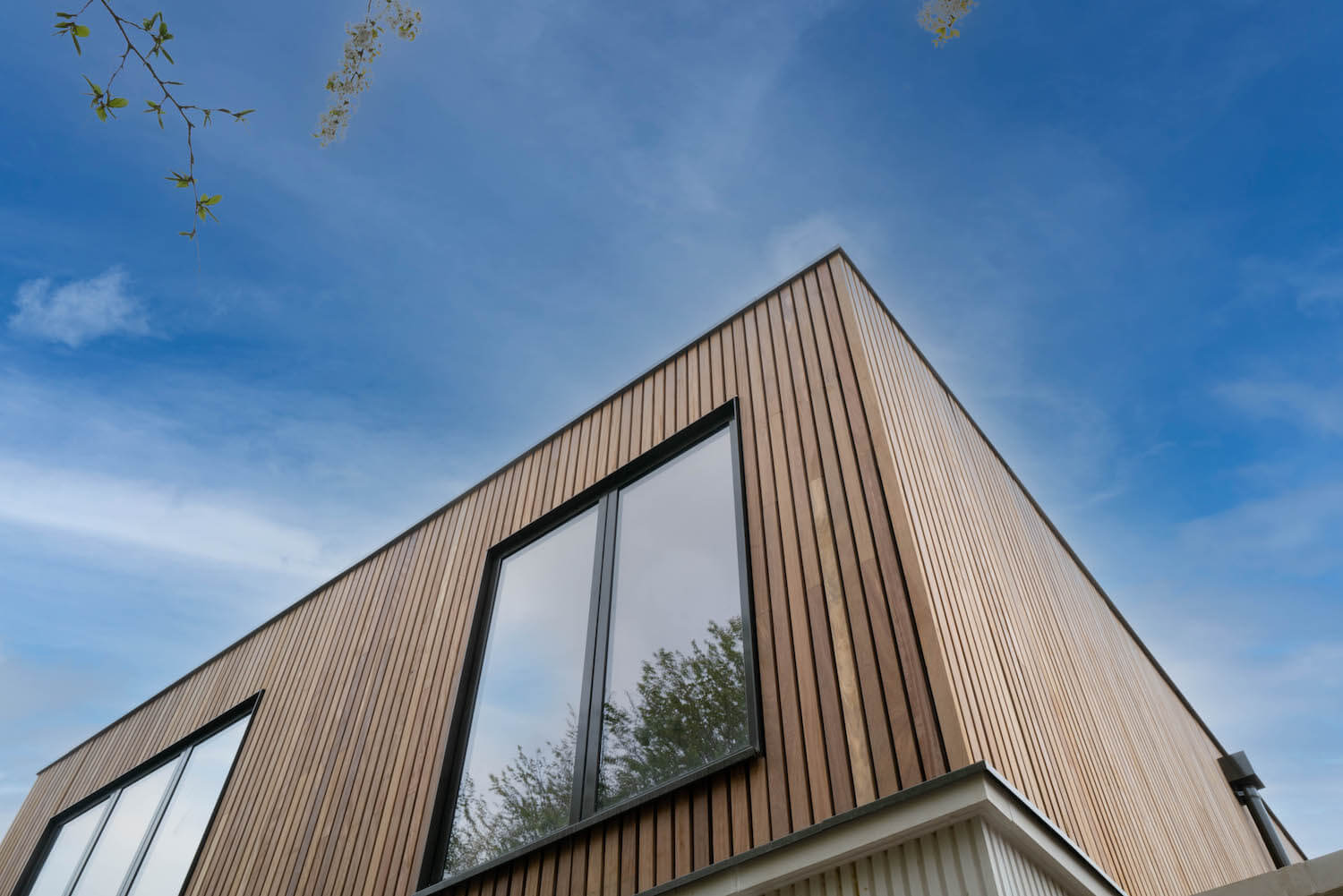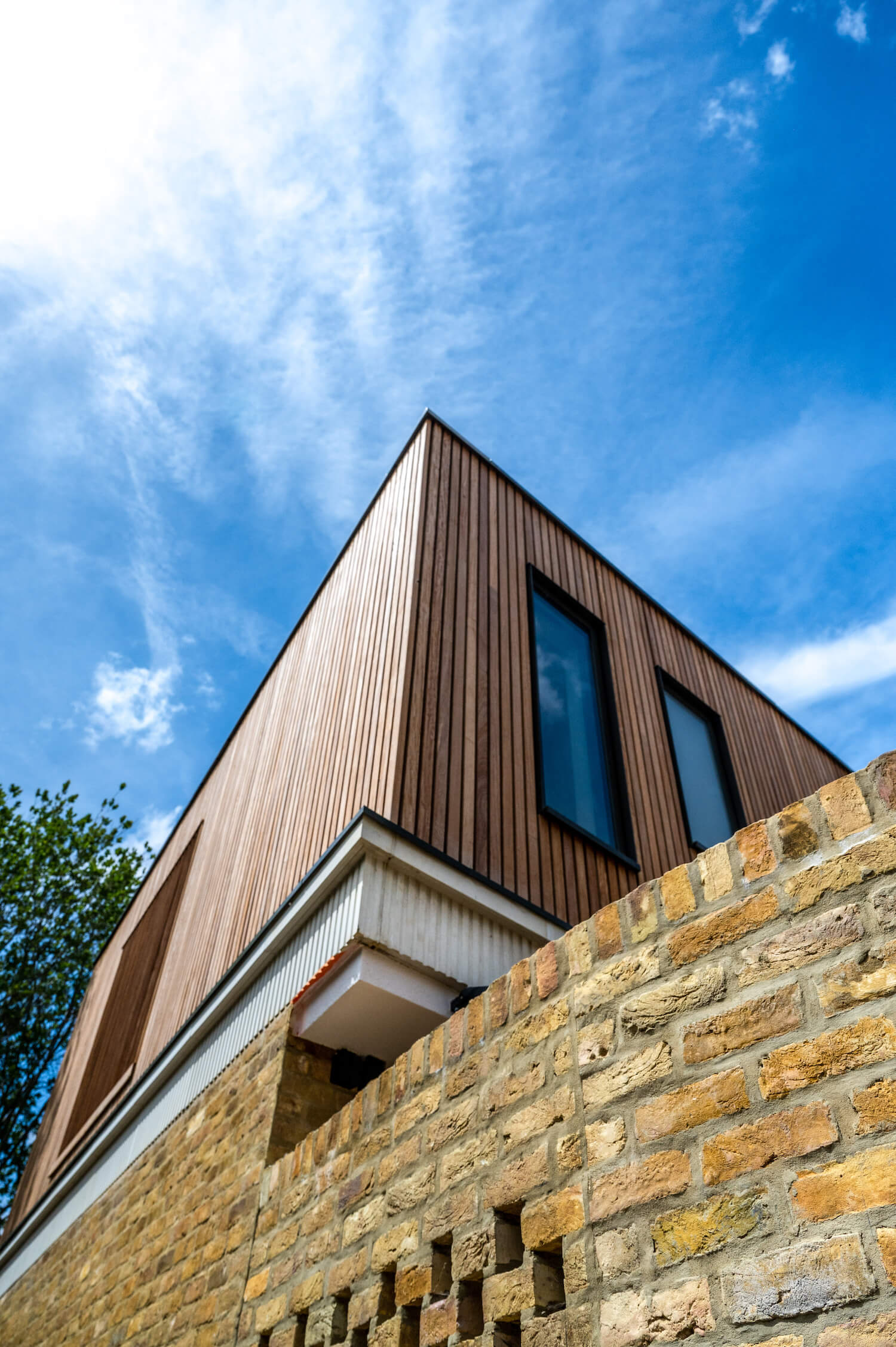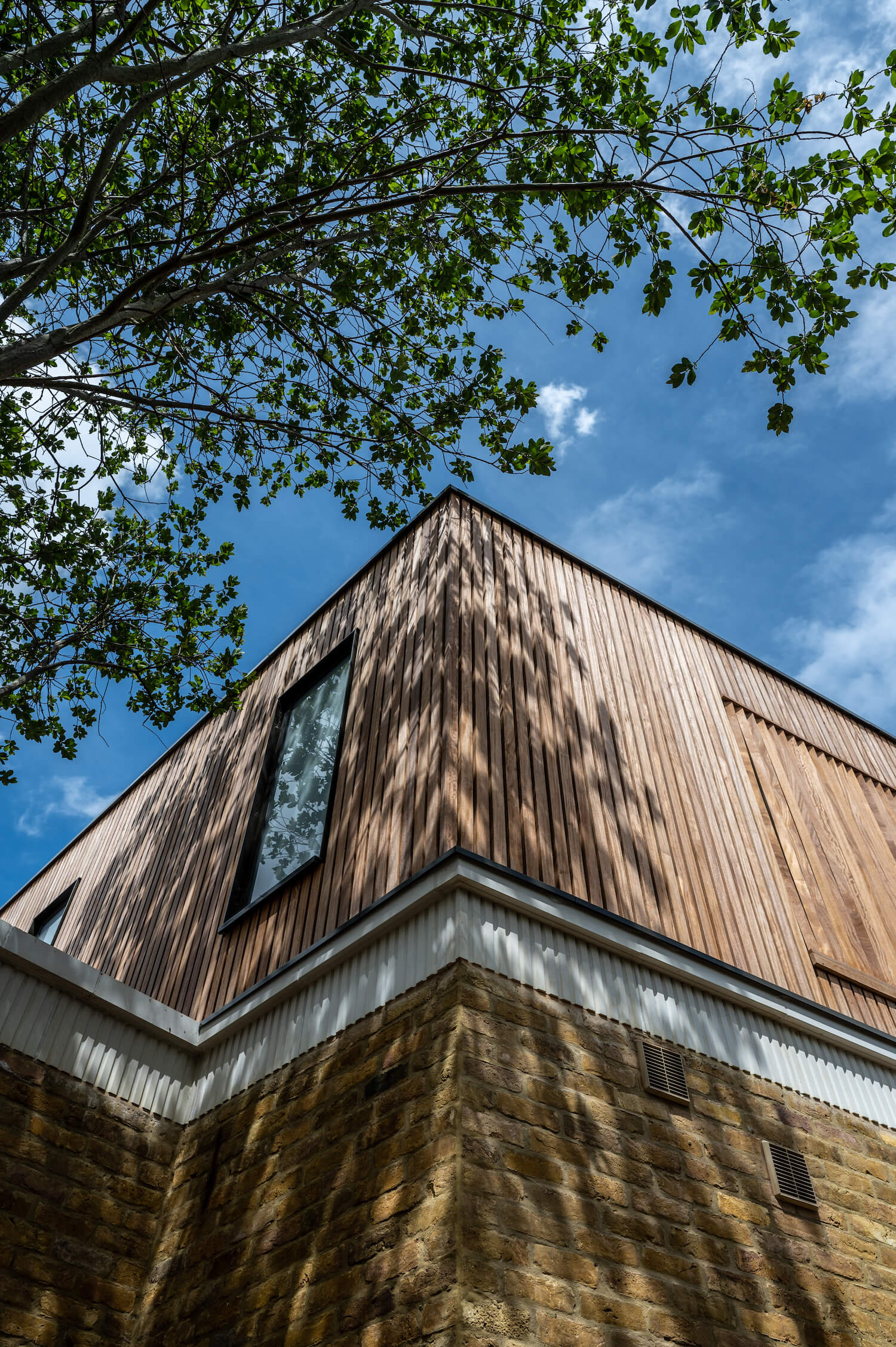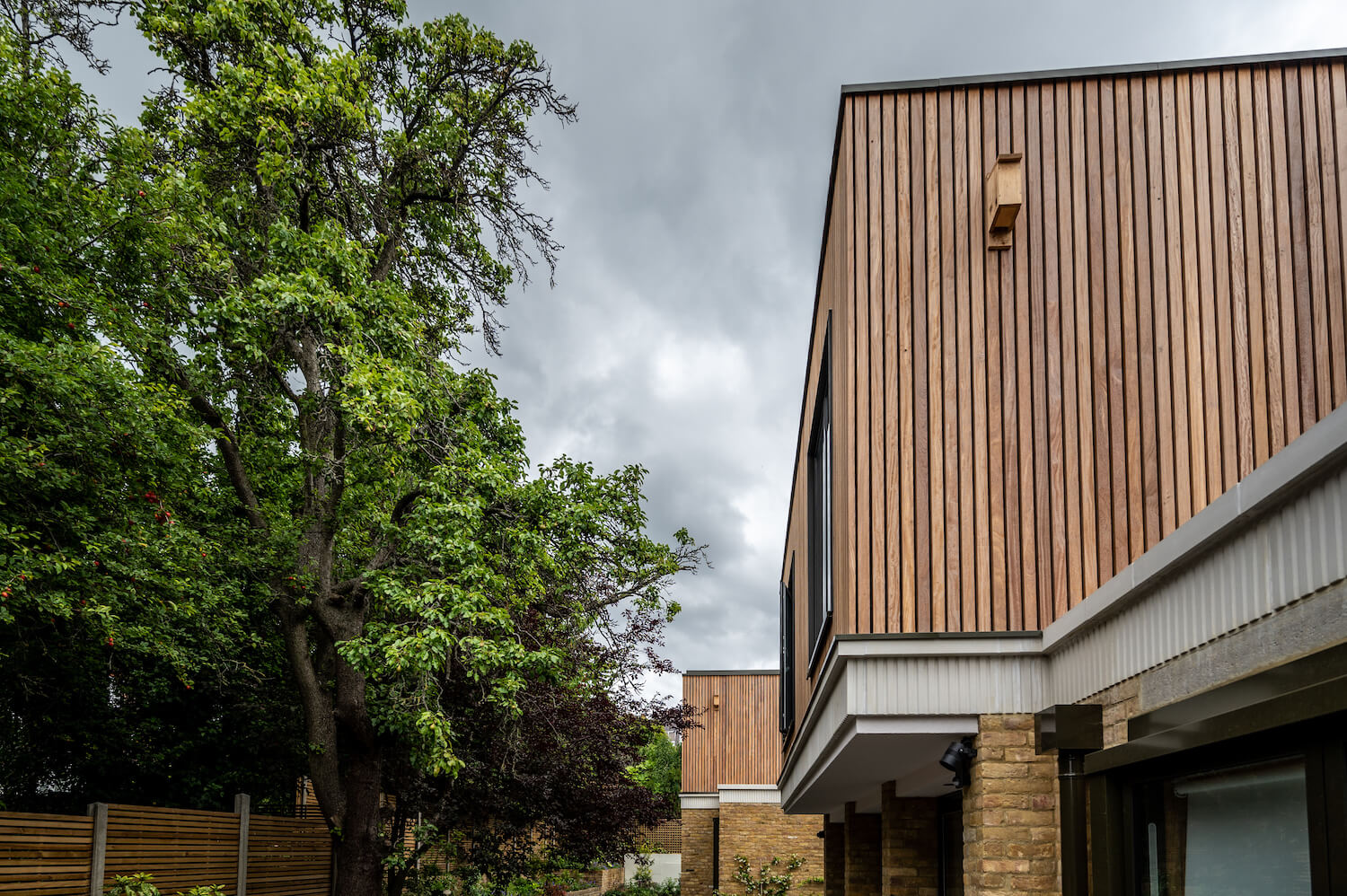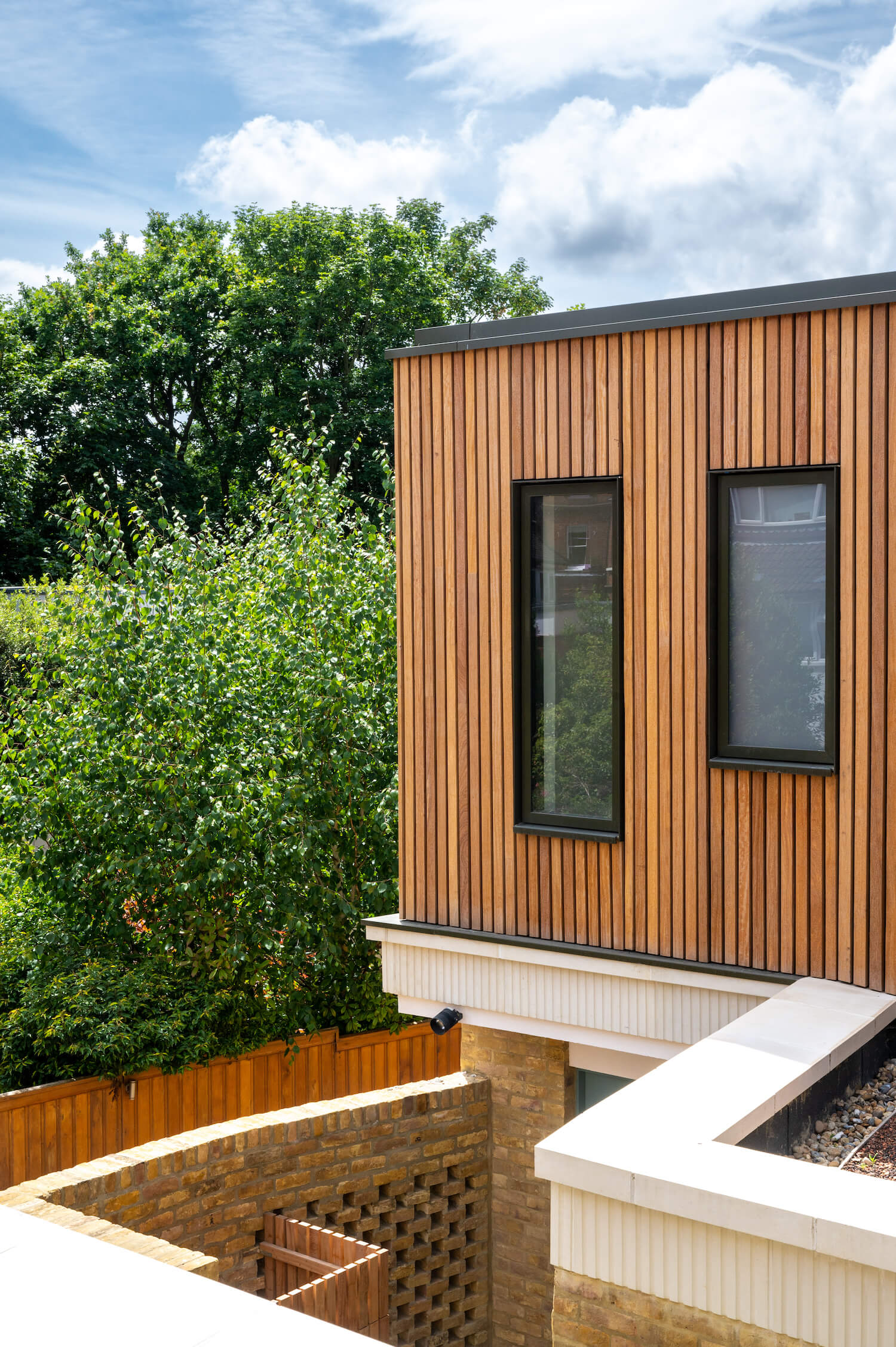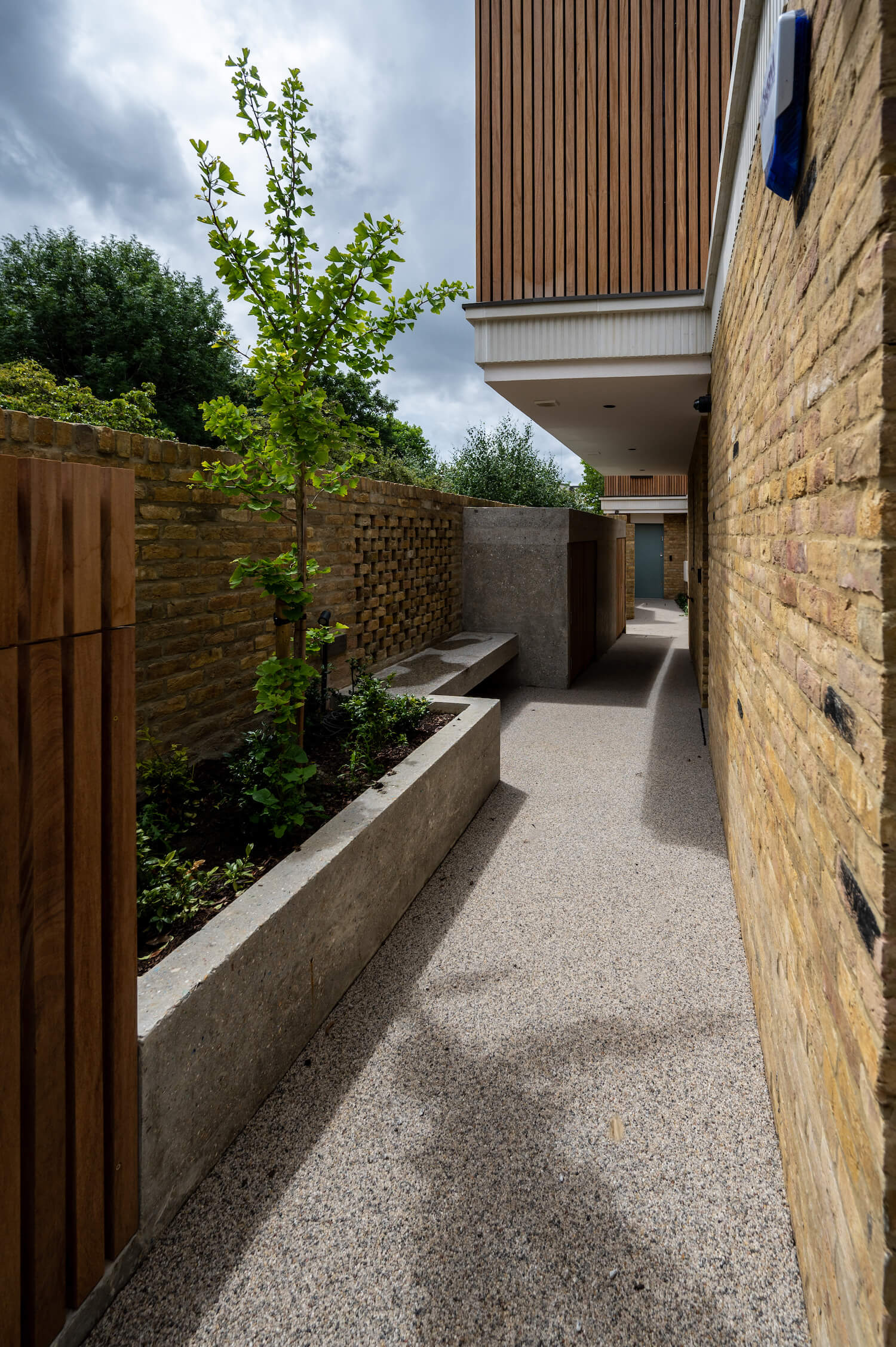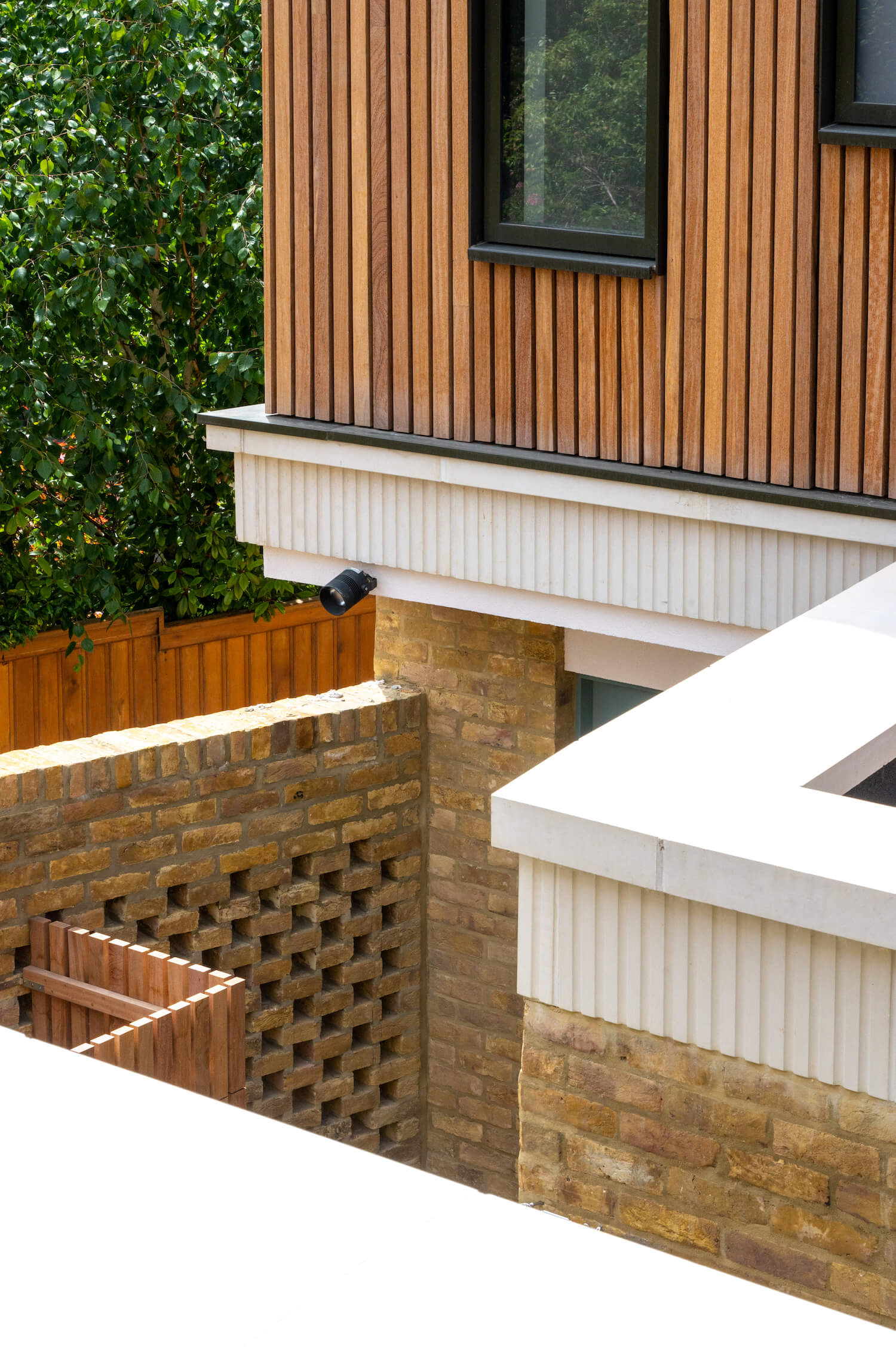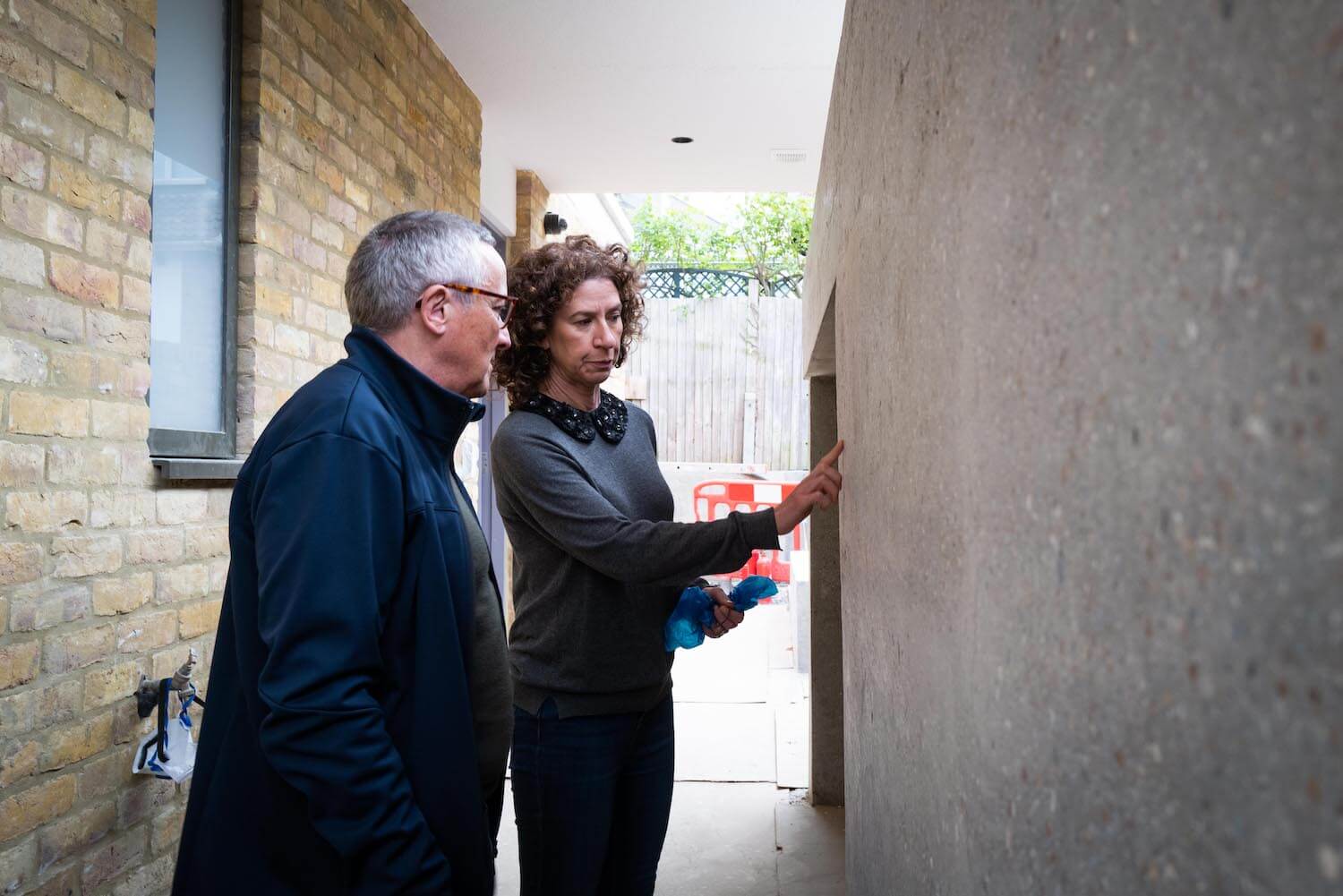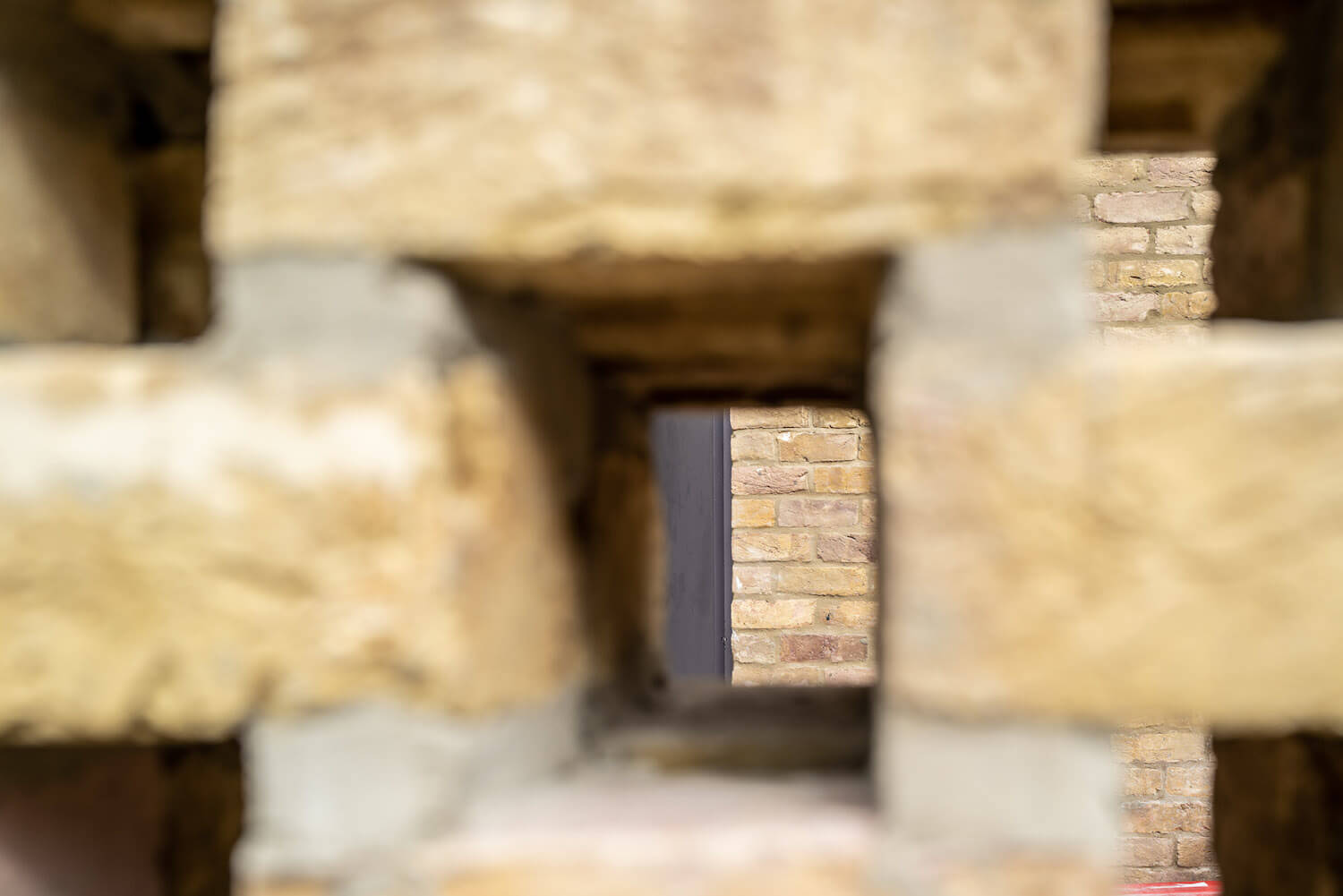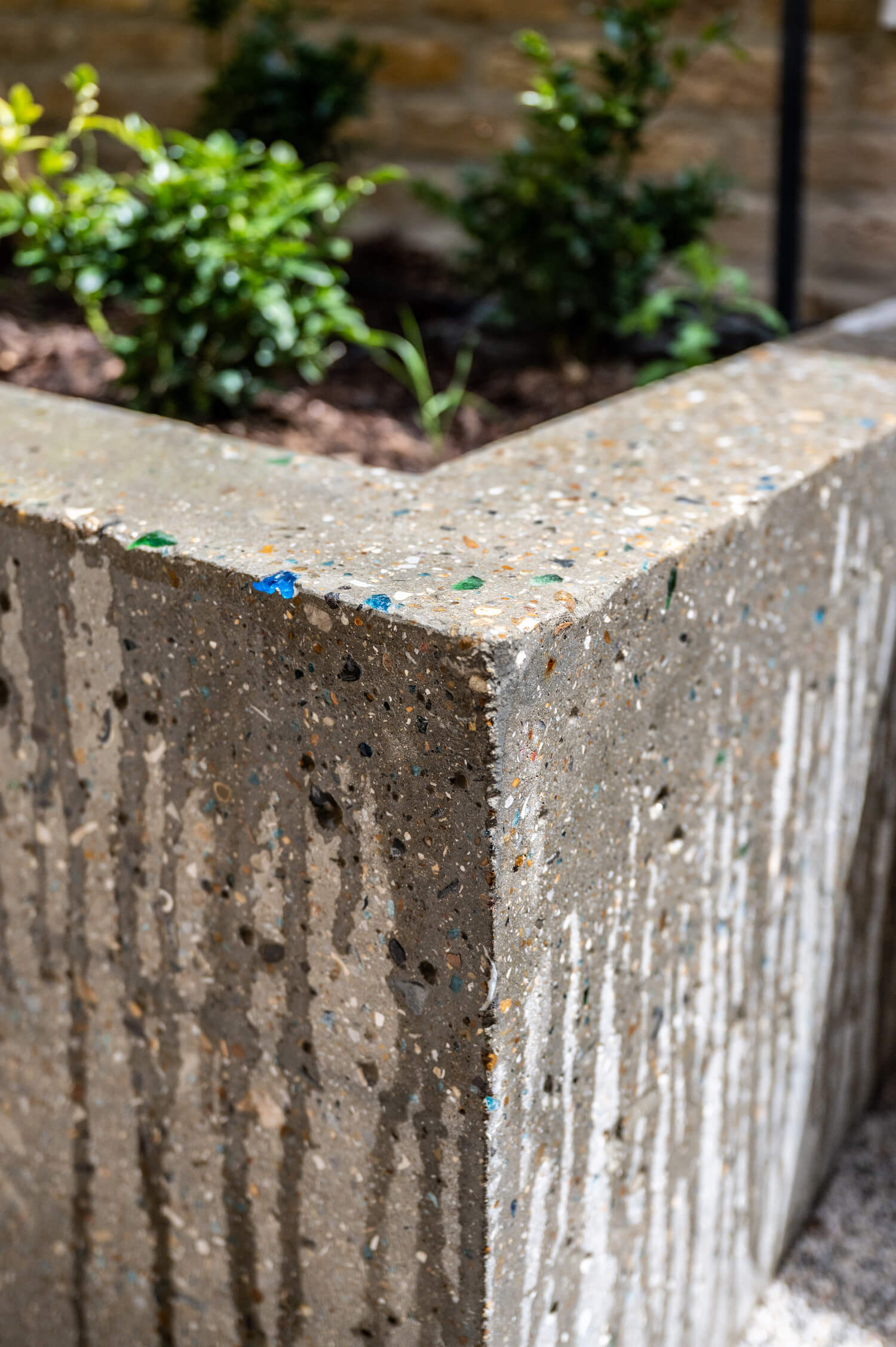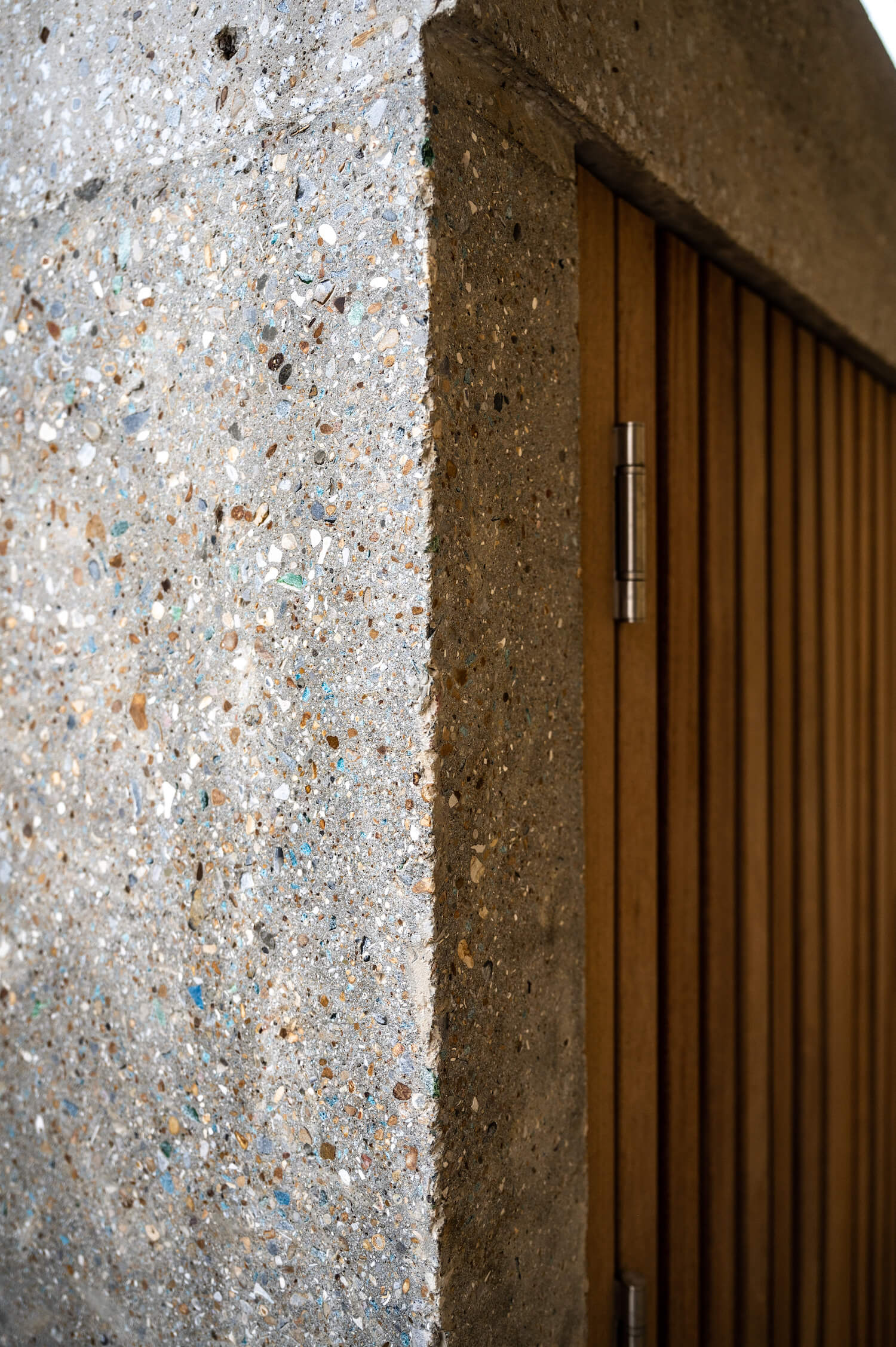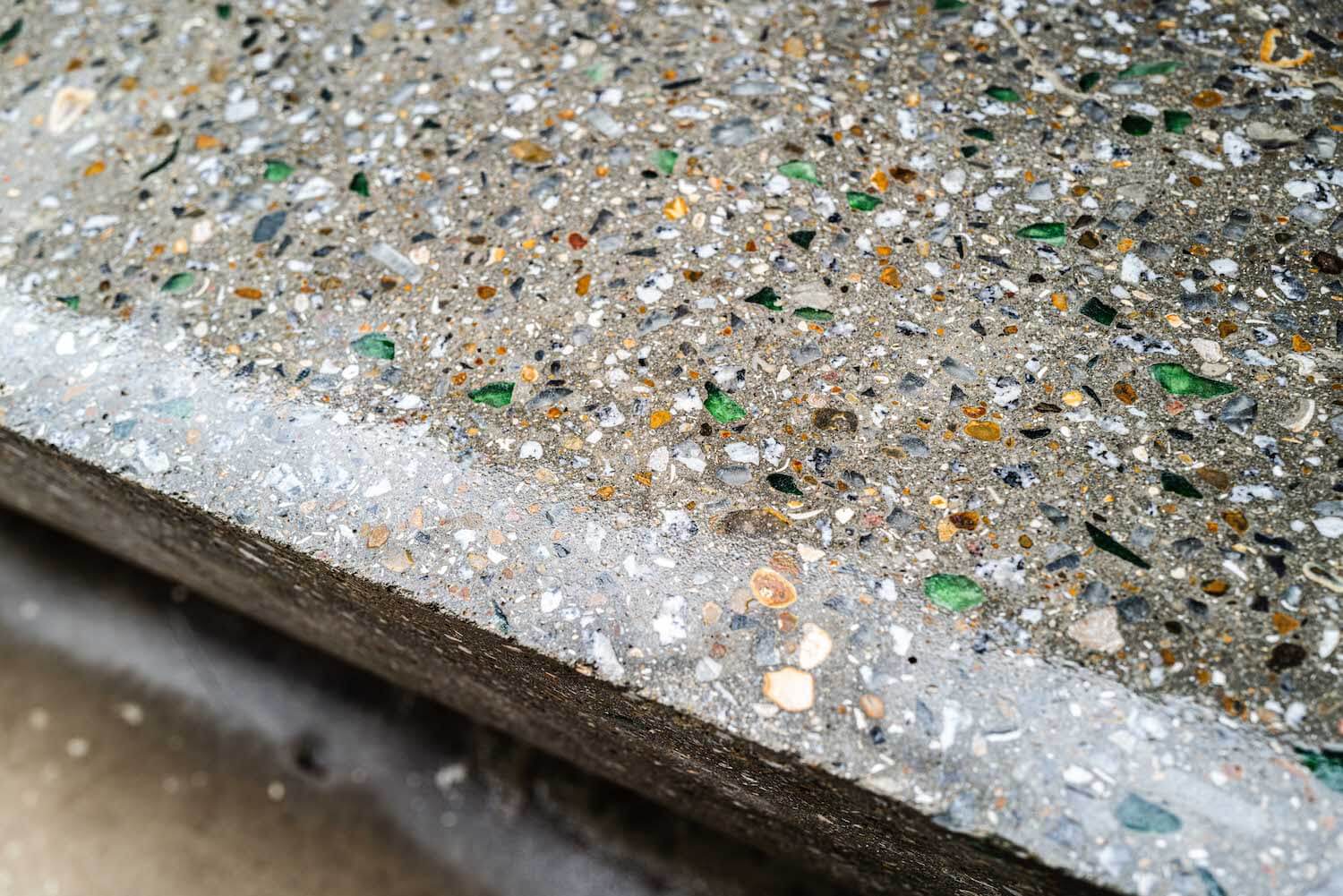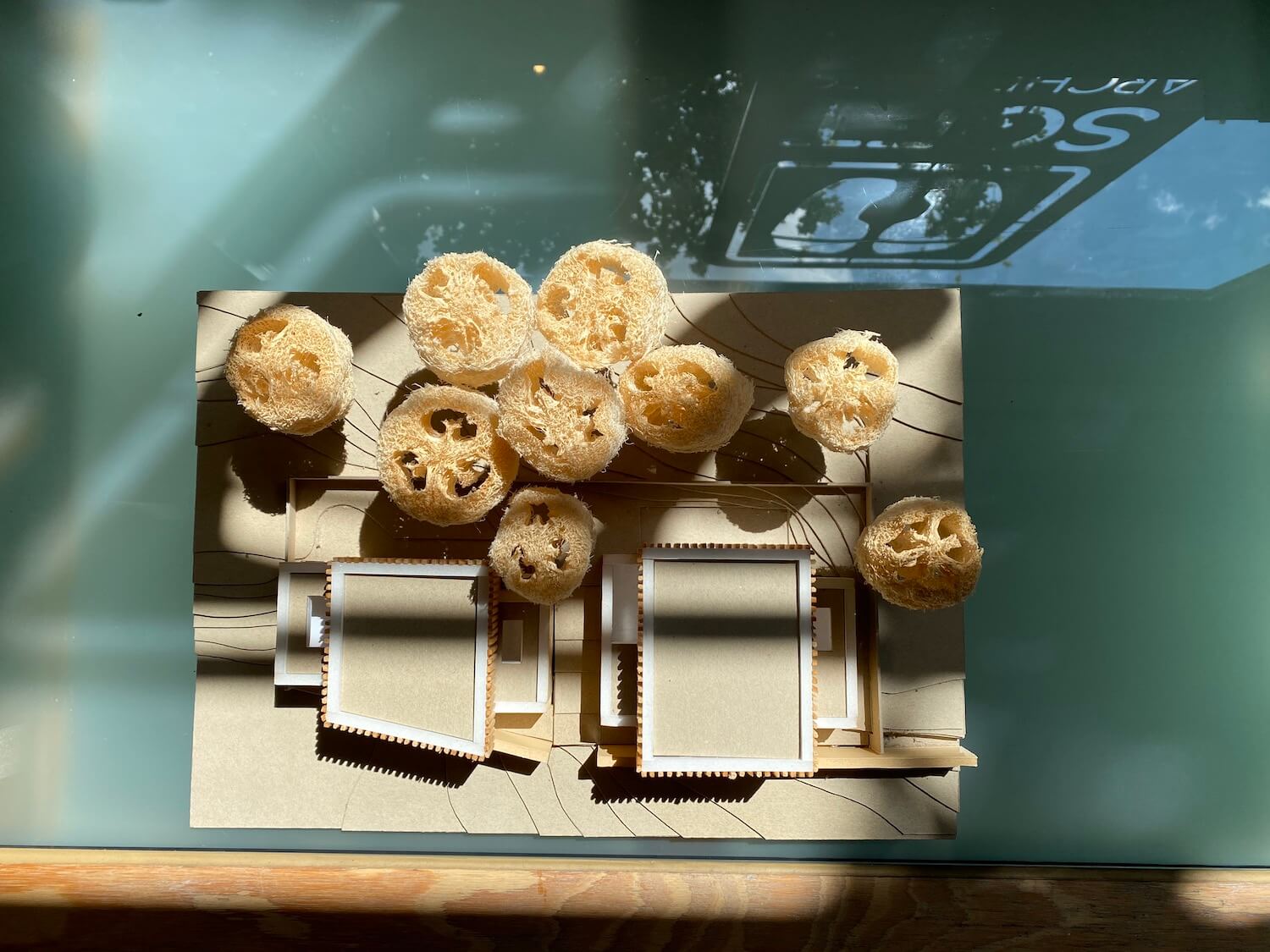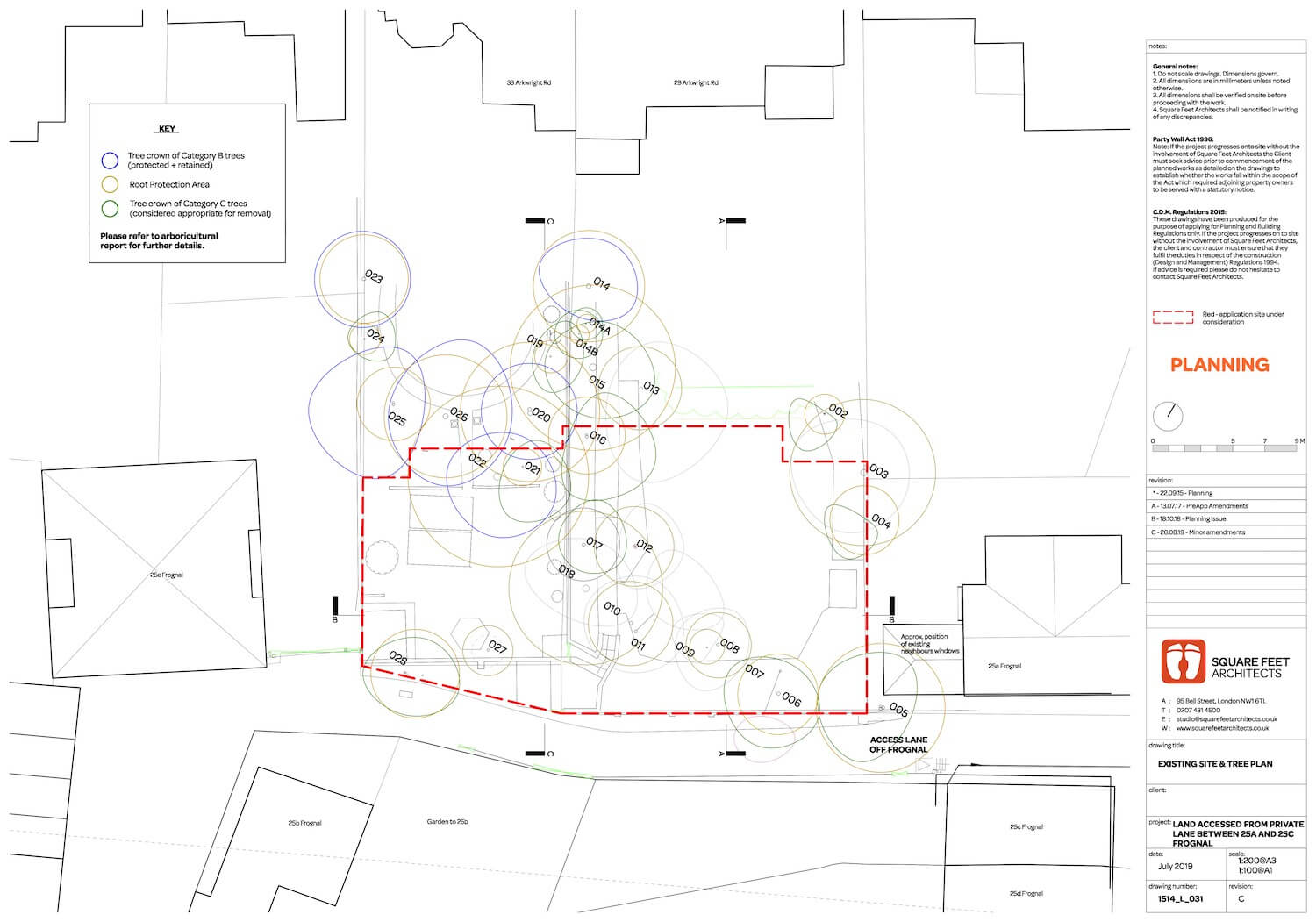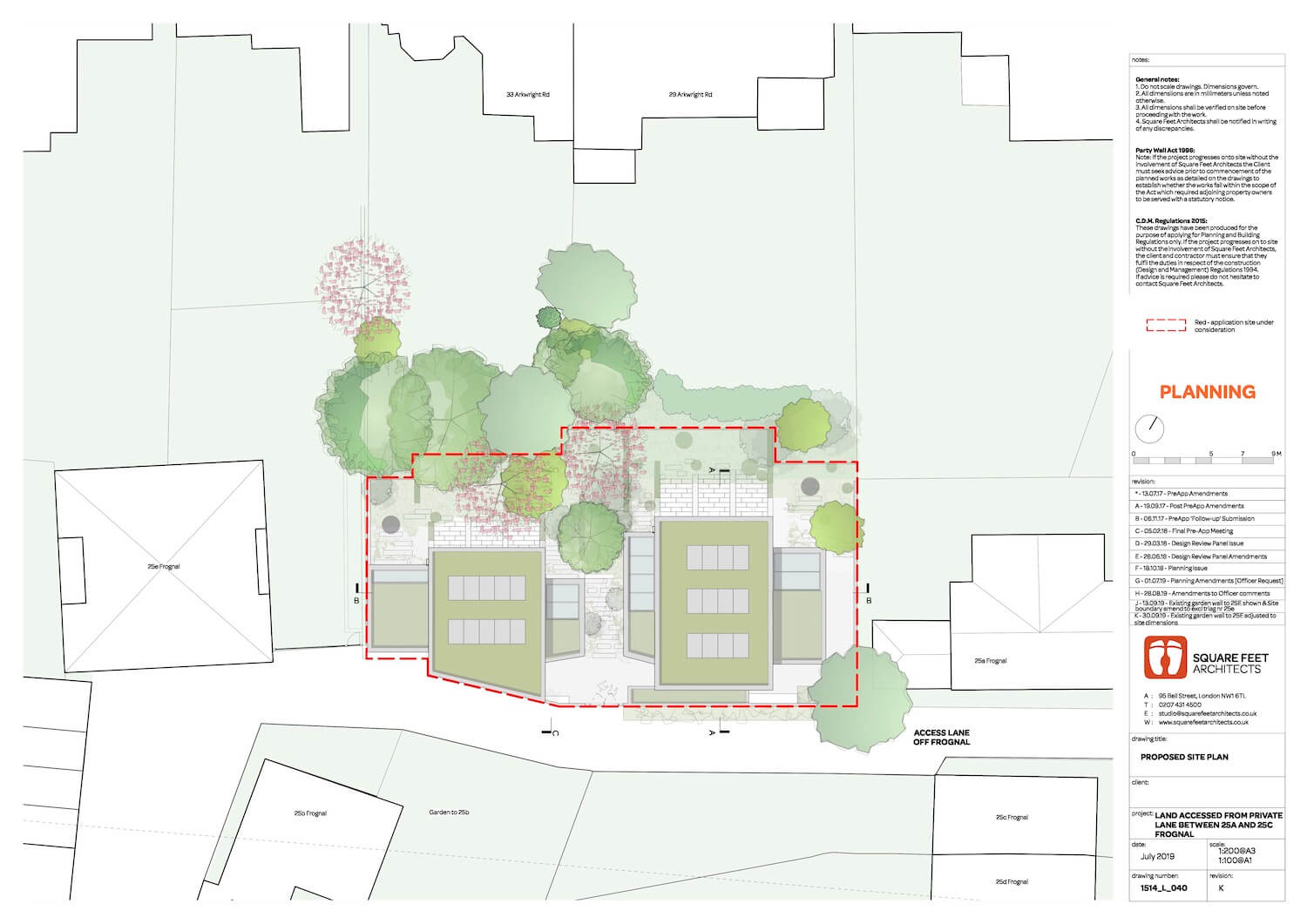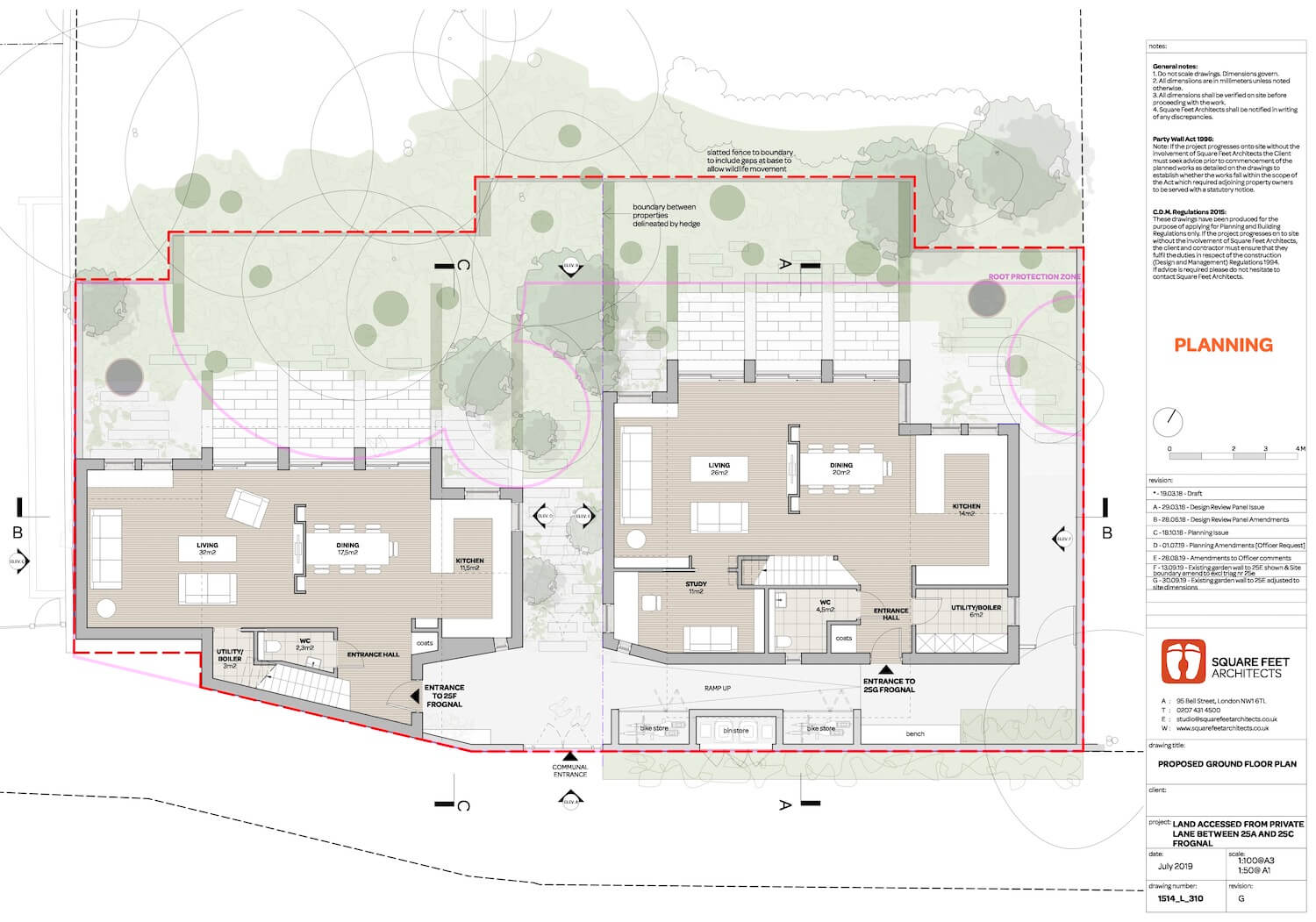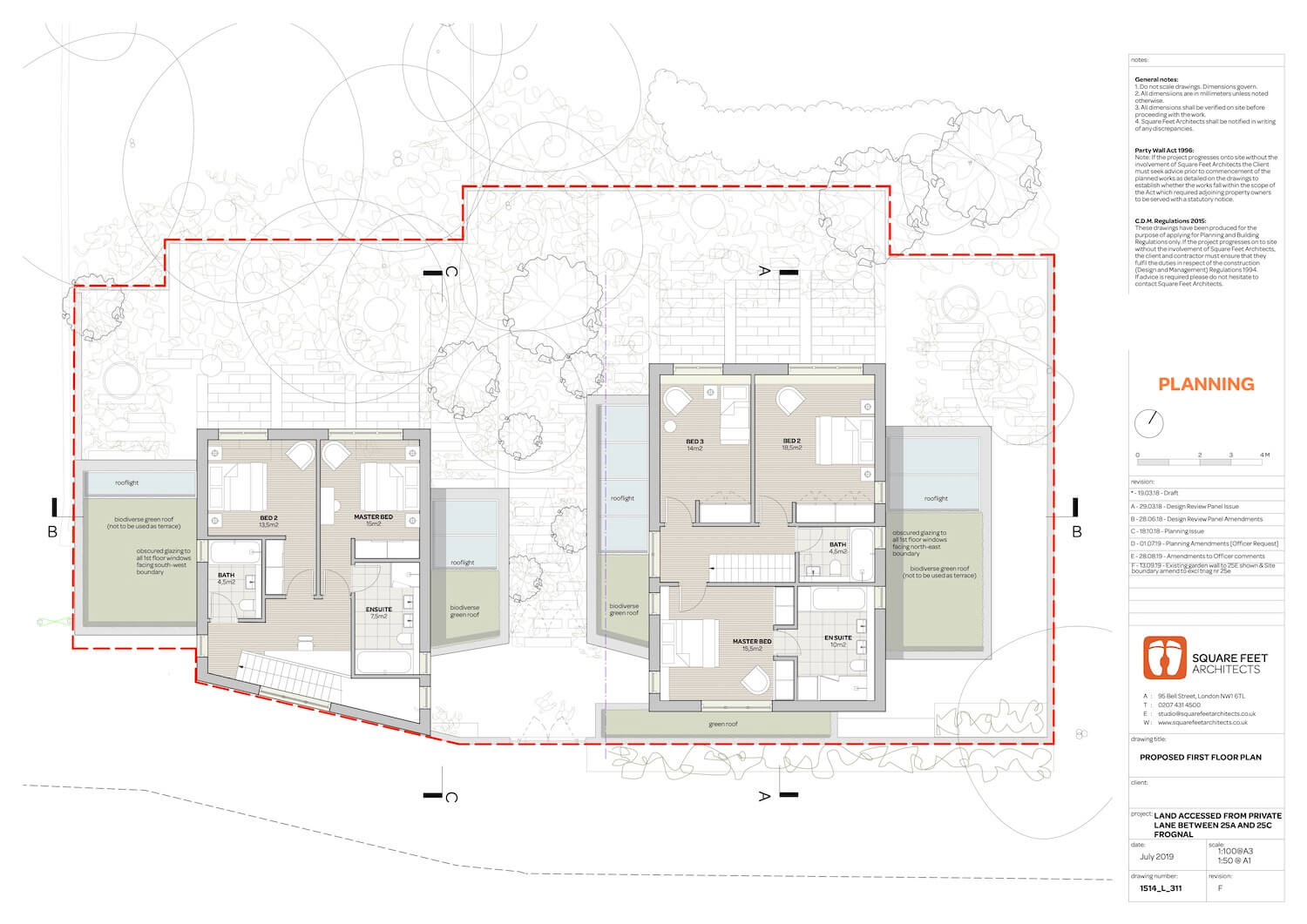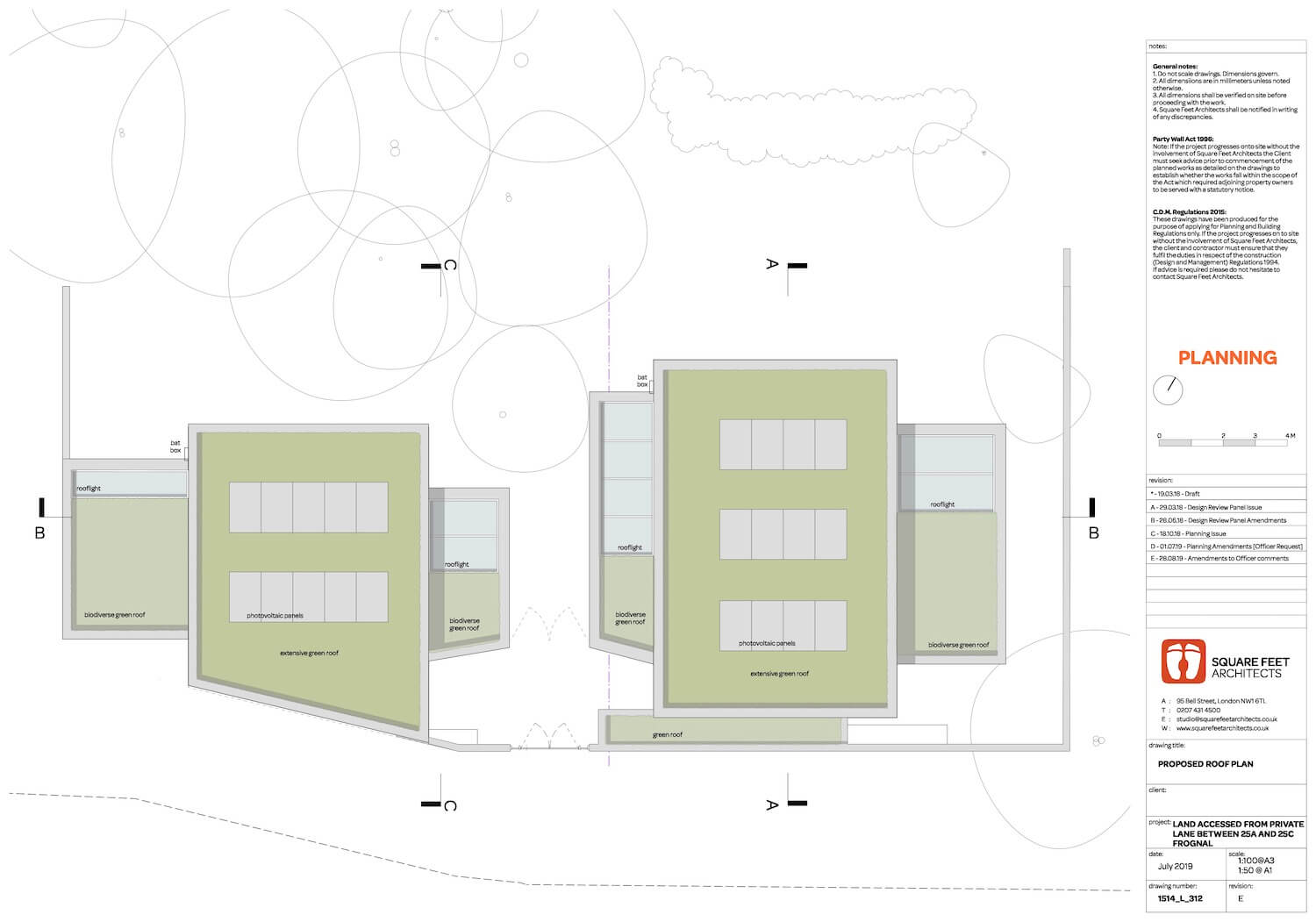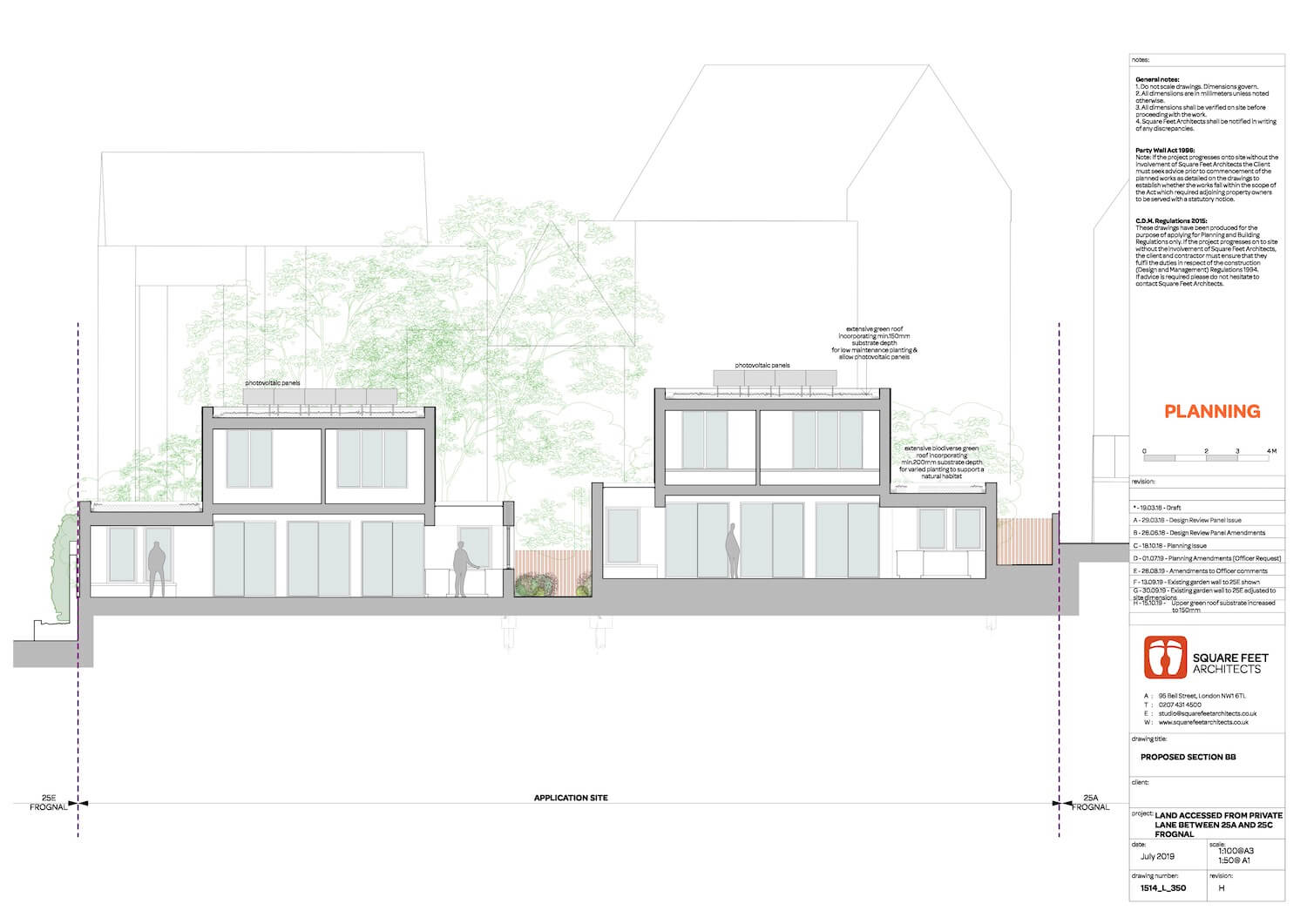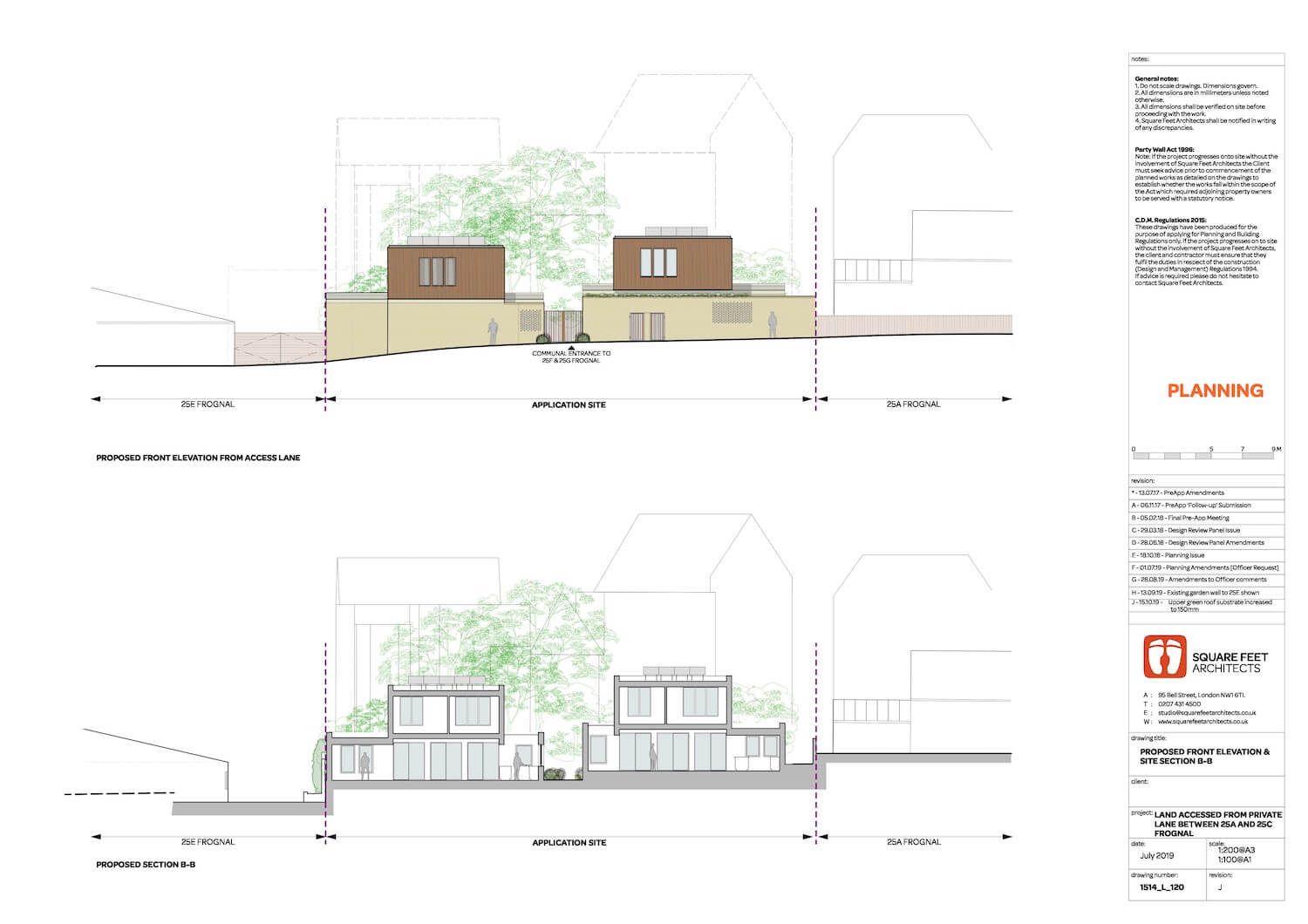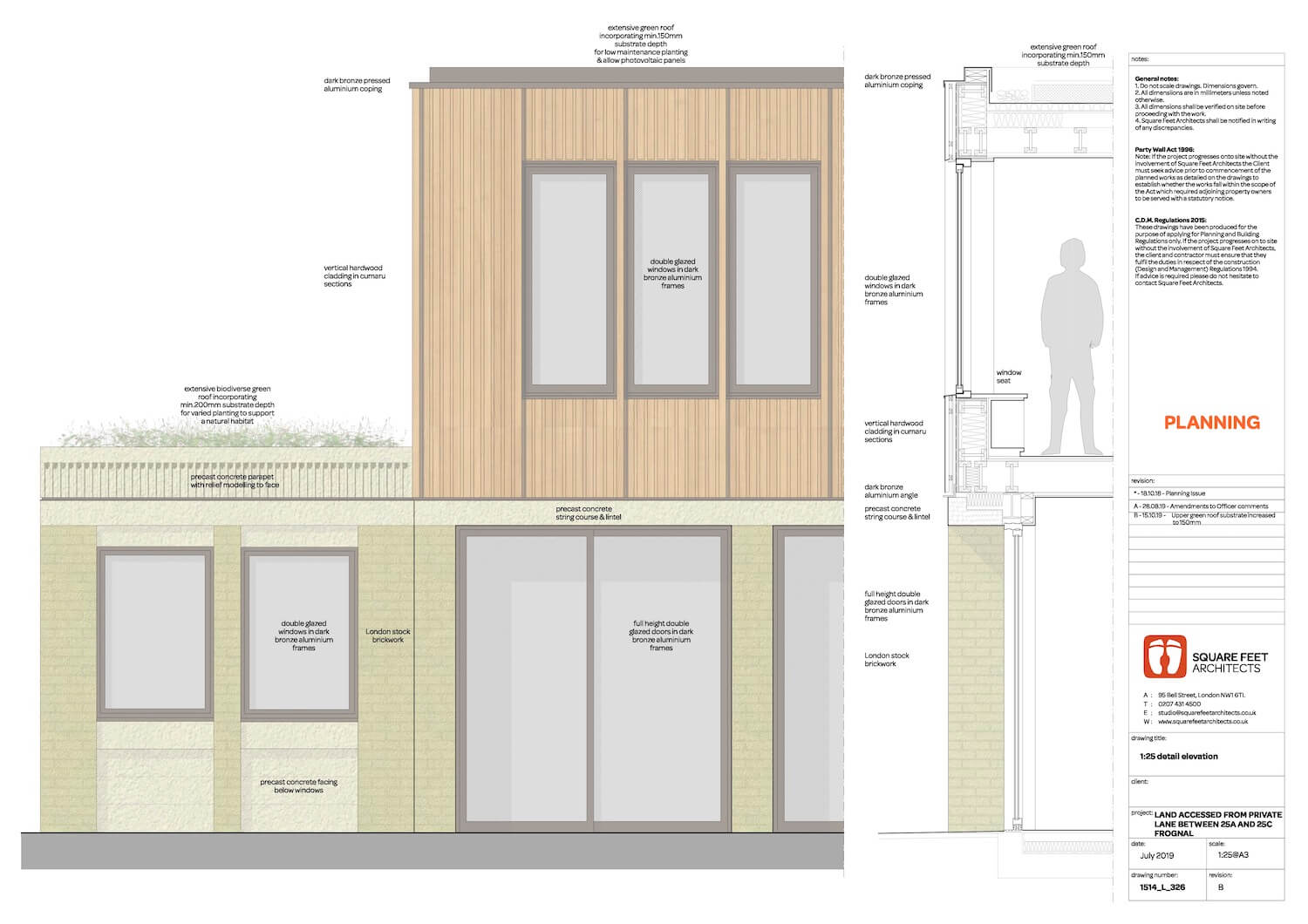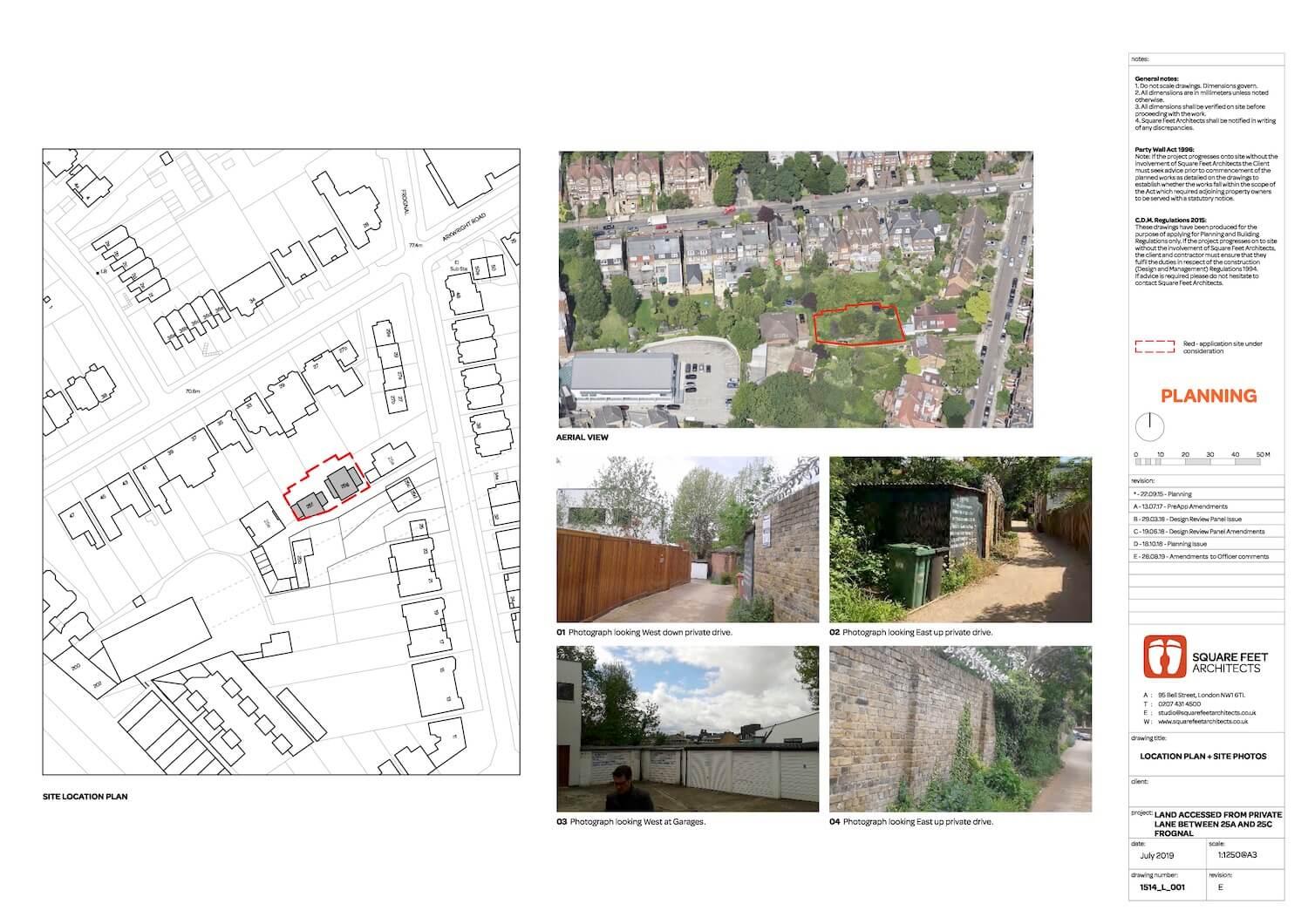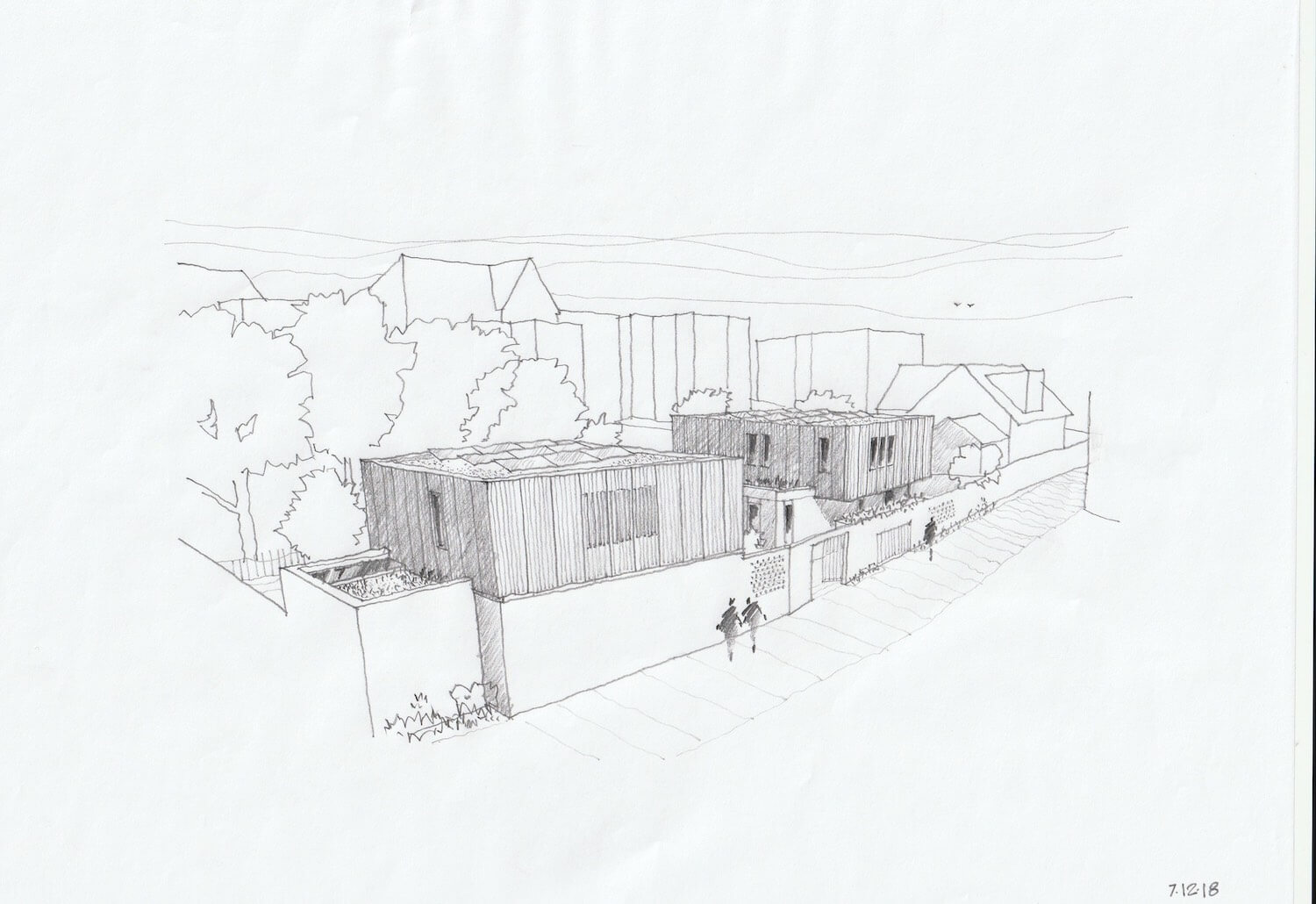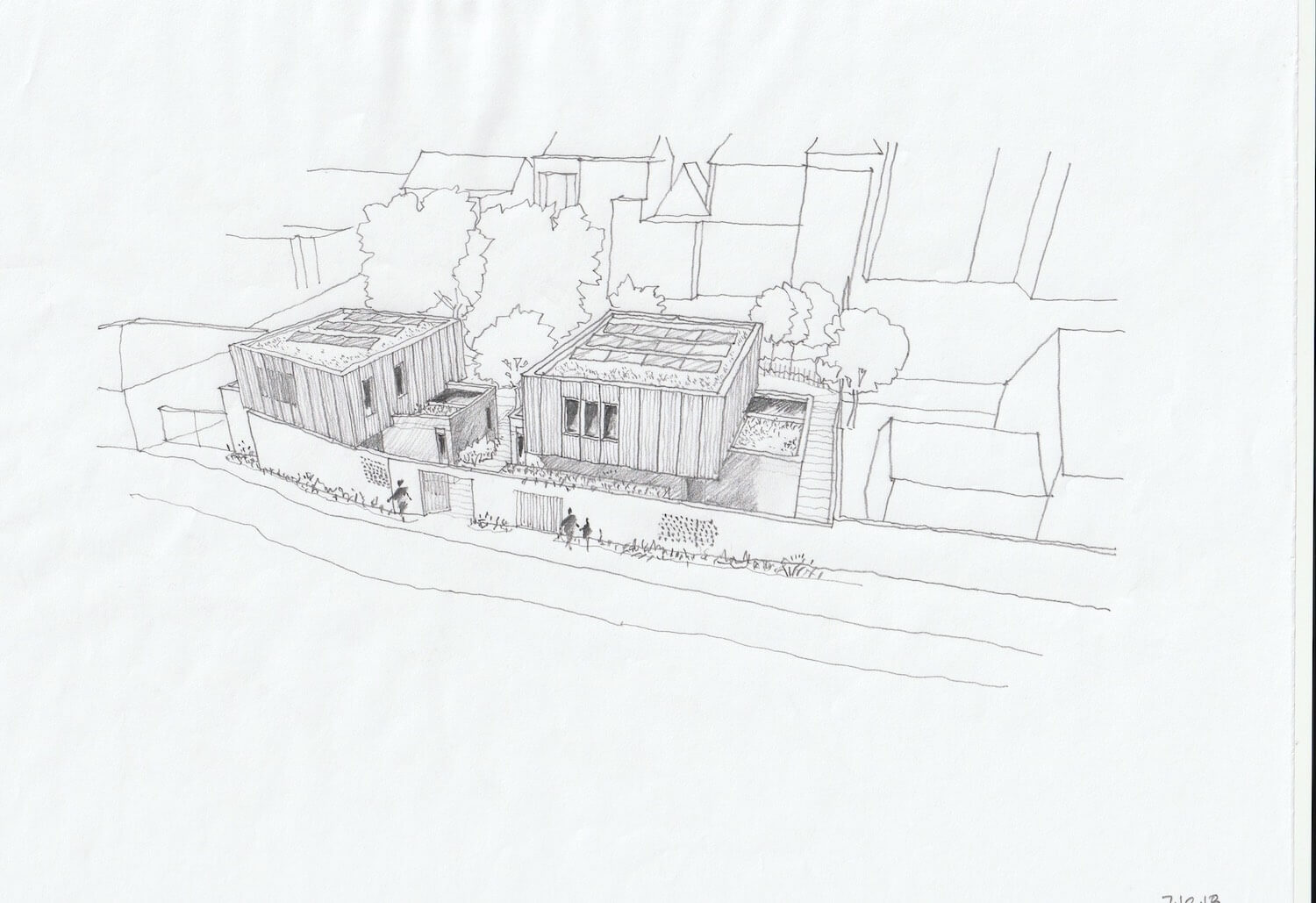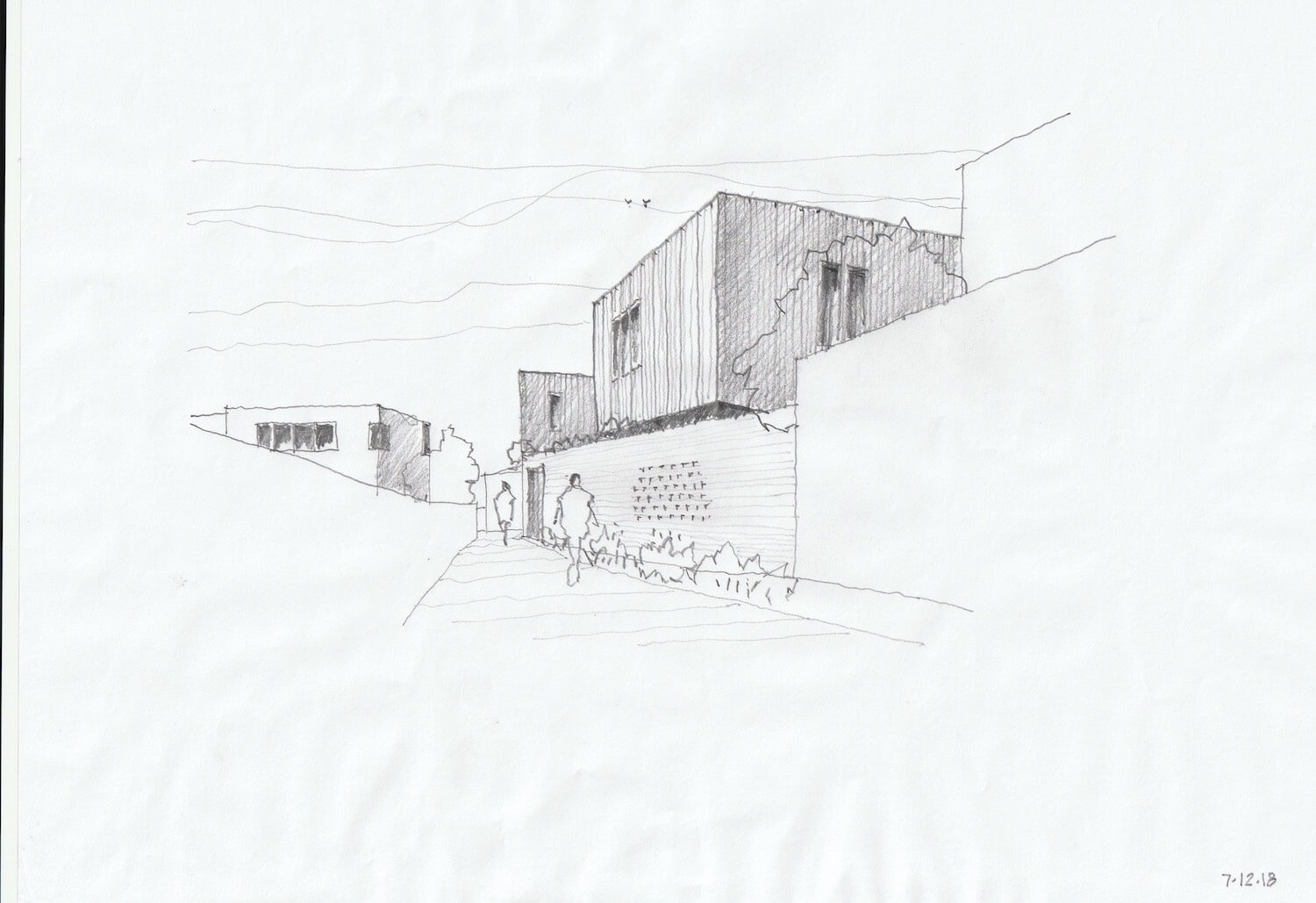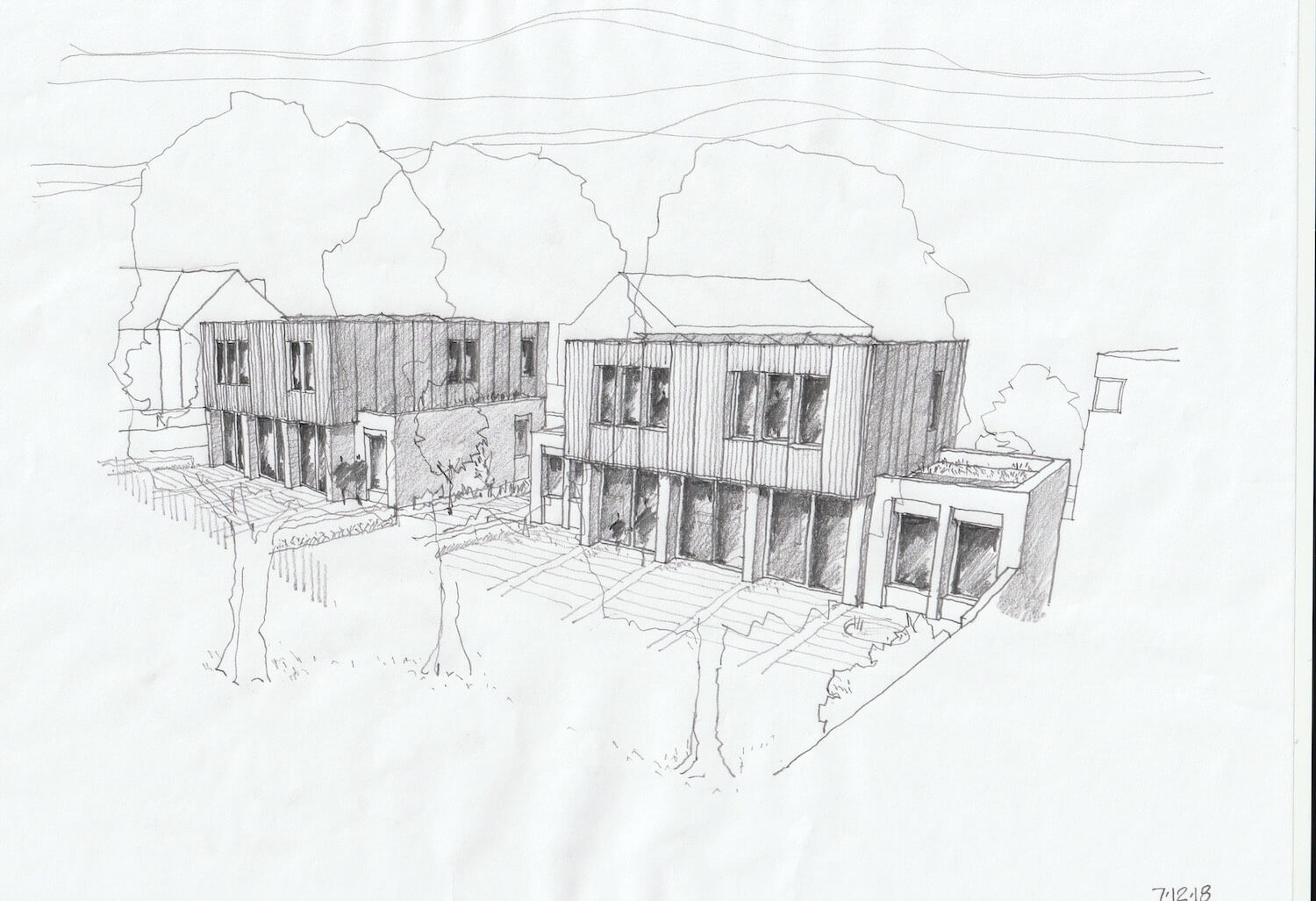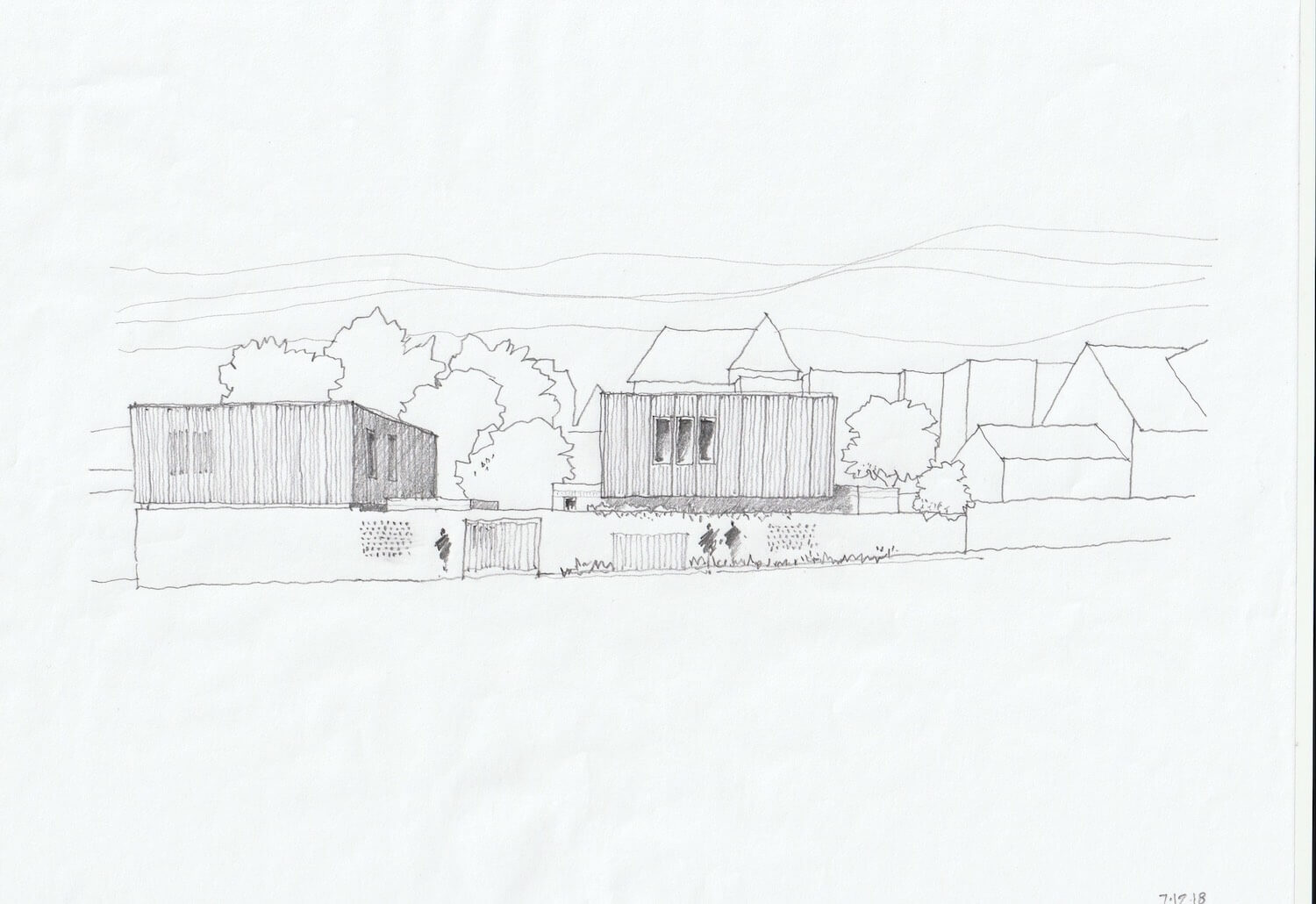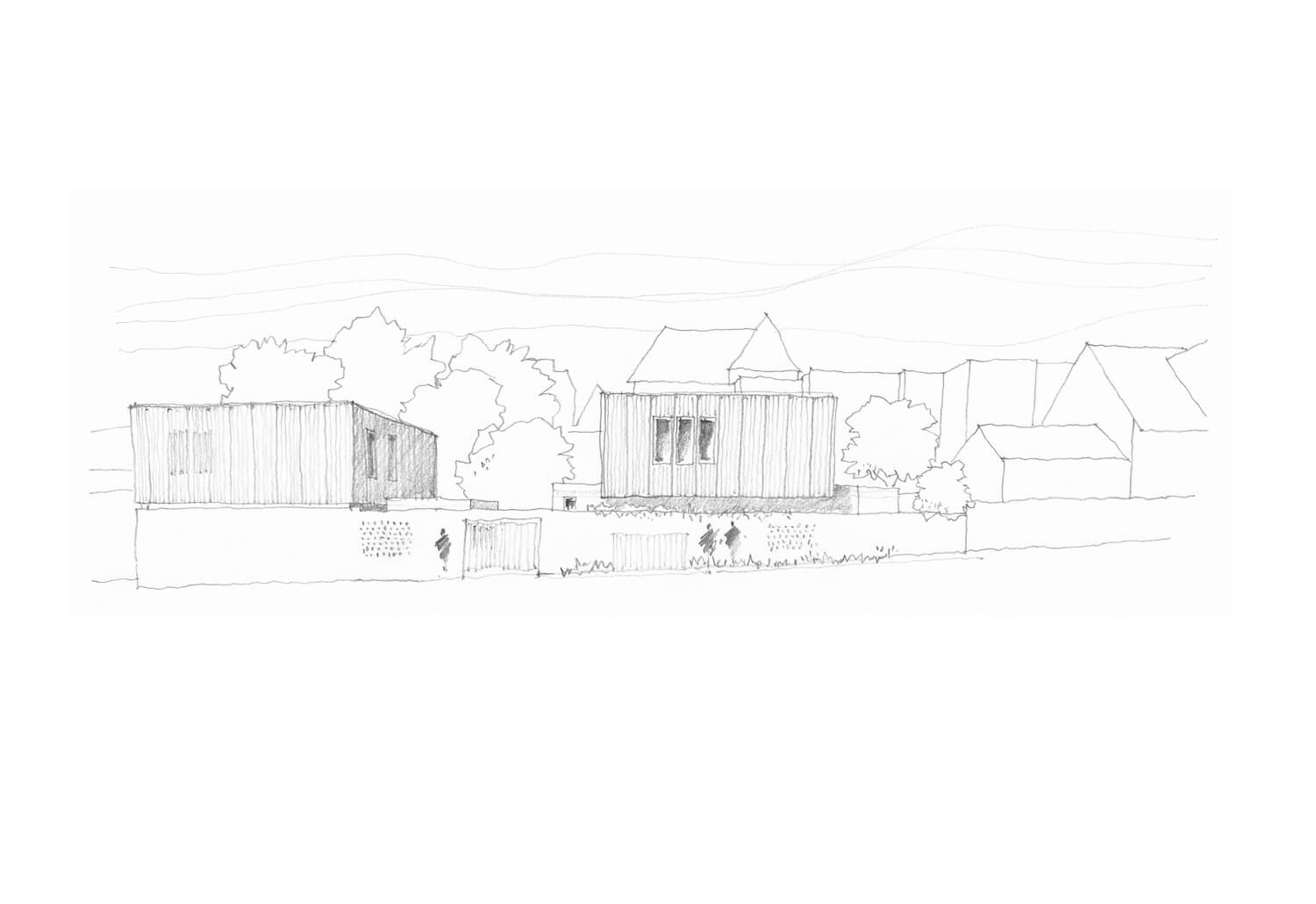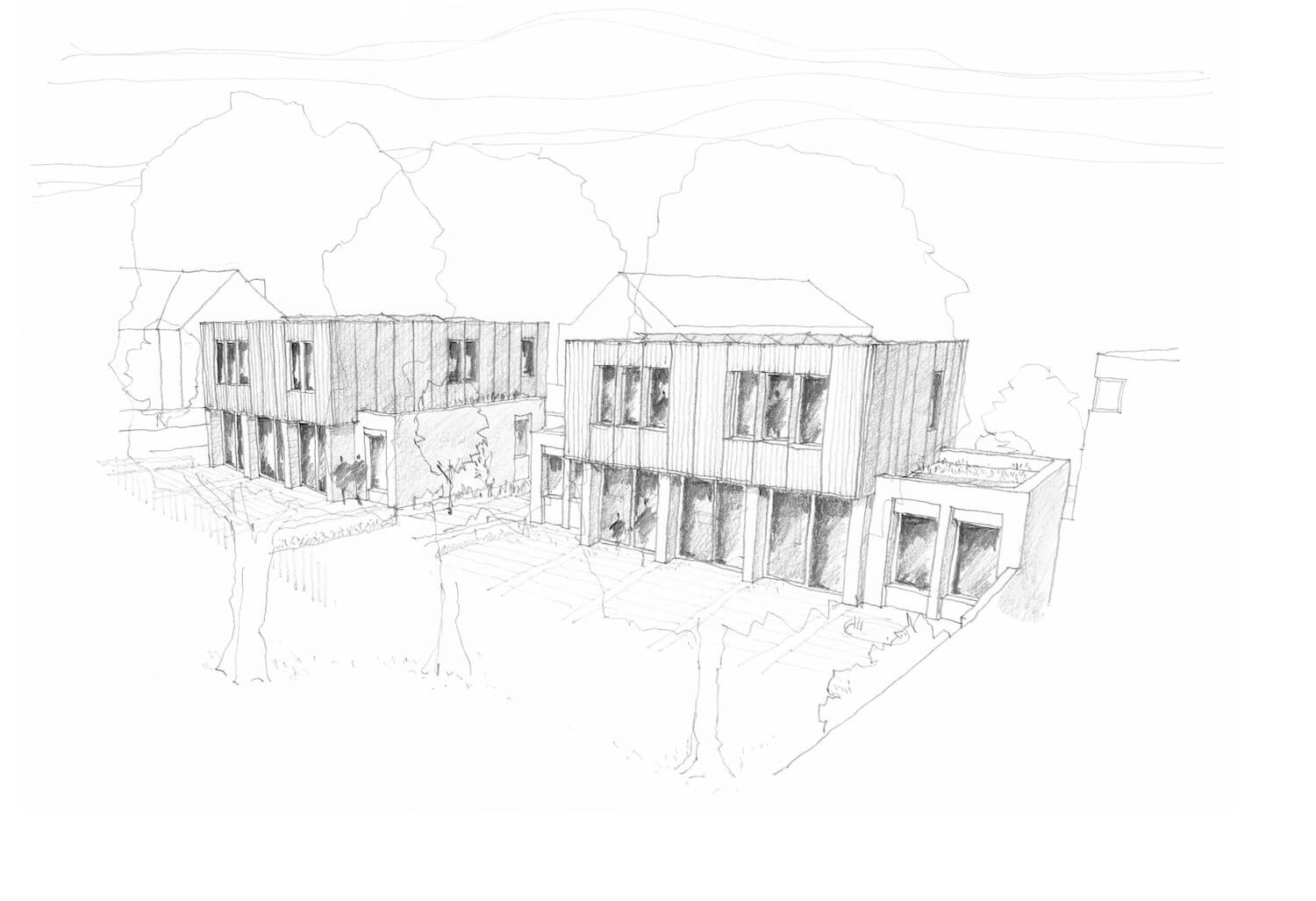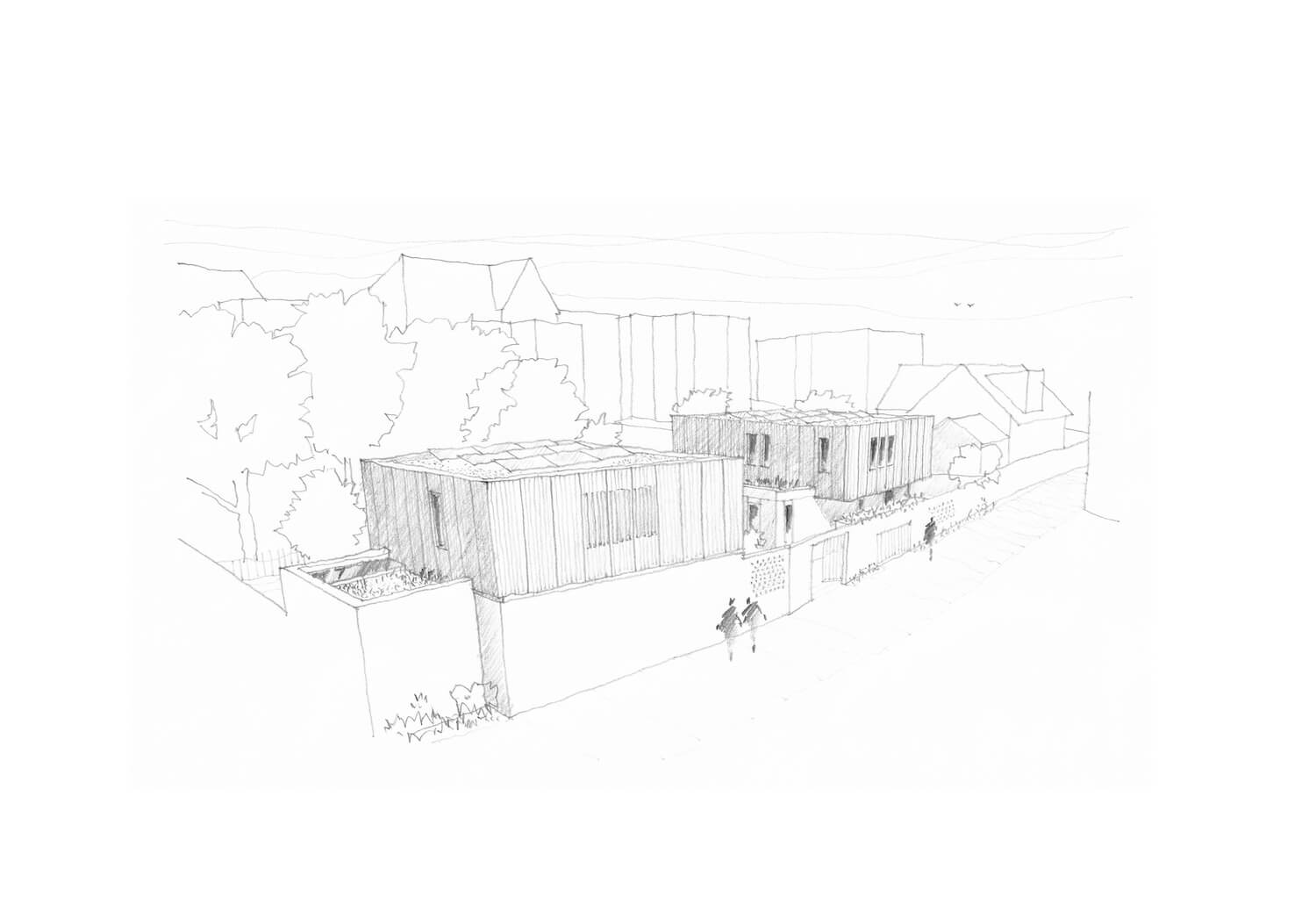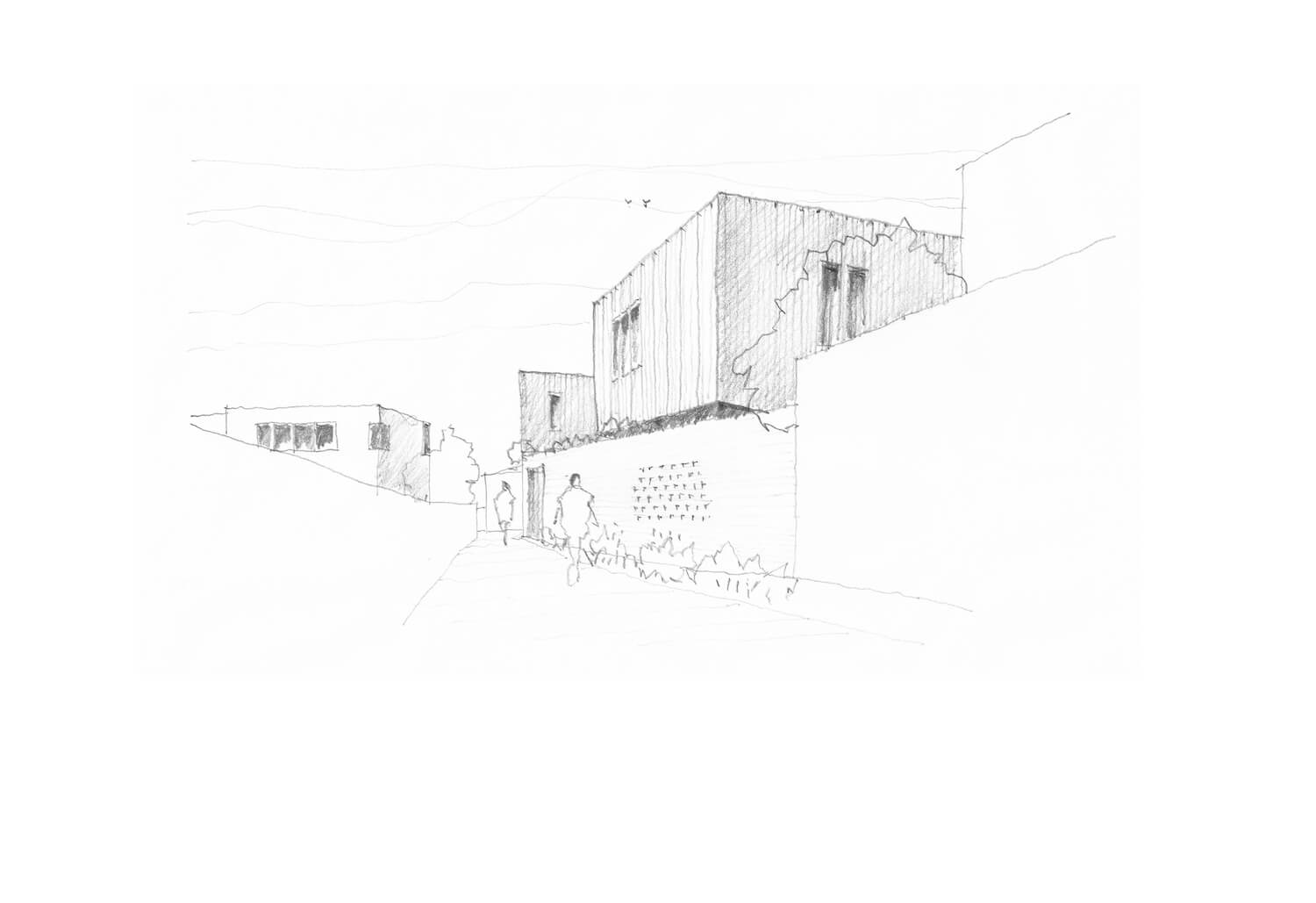 ---