Jobim Carlevaro Arquitetos: Bravos House was designed in 2013 and built from 2013 to 2015 at the Porto Riviera Condominium, in Brava Beach, city of Itajaí, Southern Brazil.
The organization of the 937-square-meter house opens its best views to the east sector of the site, where Brava beach is located. The living areas are positioned on the lower floor, the bedrooms on the upper floor and garage and services are situated on the basement floor.
A green area in front of the site surrounds the entrance to the house. By the garage, Bravos House can also be accessed by a staircase.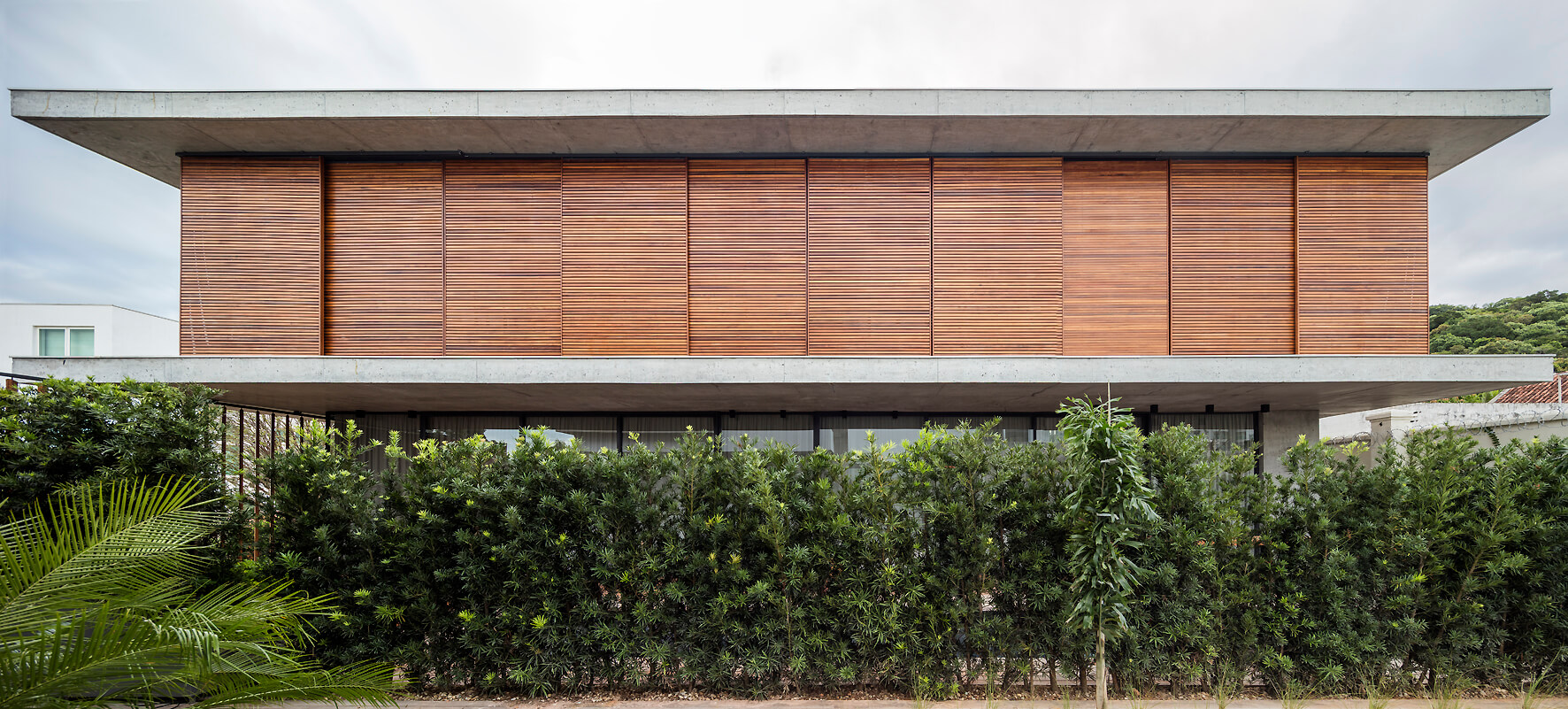 image © Leonardo Finotti
The garage is located on a lower level than the street. This way, the ground floor is on a higher position and allows the clear interpretation of the house's program. It displays a wooden vertical brise soleil, made of Cumaru, a Brazilian tree species. The same wood is repeated in the moving panels of the upper floor.
The pool is located on the ground floor as an extension of the living and dining areas allowing an intimate space along with the landscaping solutions.
The constructive solution with ribbed slabs and apparent concrete pillars allow the appropriate spans for the organization of the house and separation of the structure and the glass plan of the facade.
Bravos House materials are the combination of wood, apparent concrete, transparent glass and dark gray aluminum. Jobim Carlevaro architects use this combination in various designs creating a simple color palette with a strong visual impact.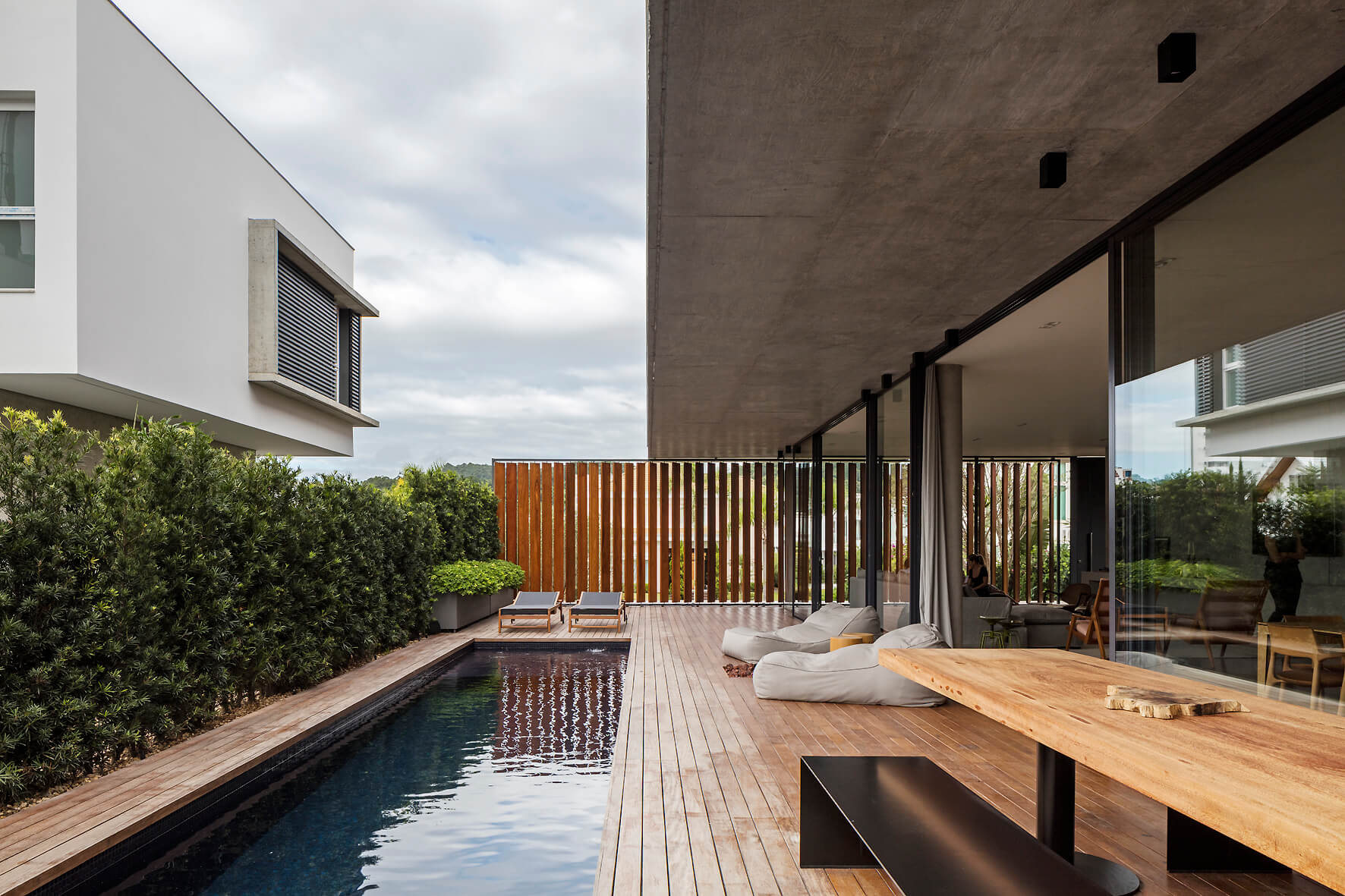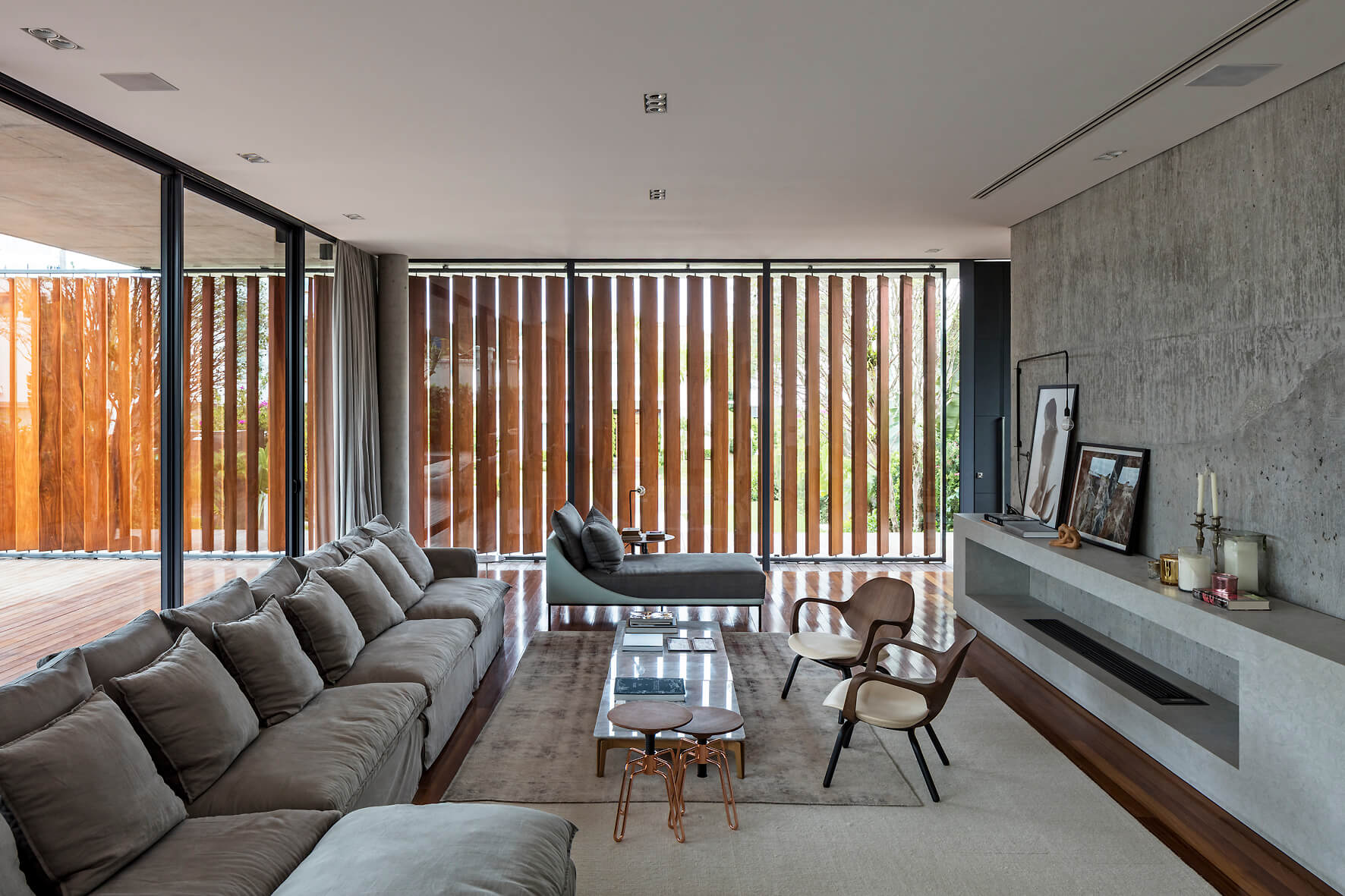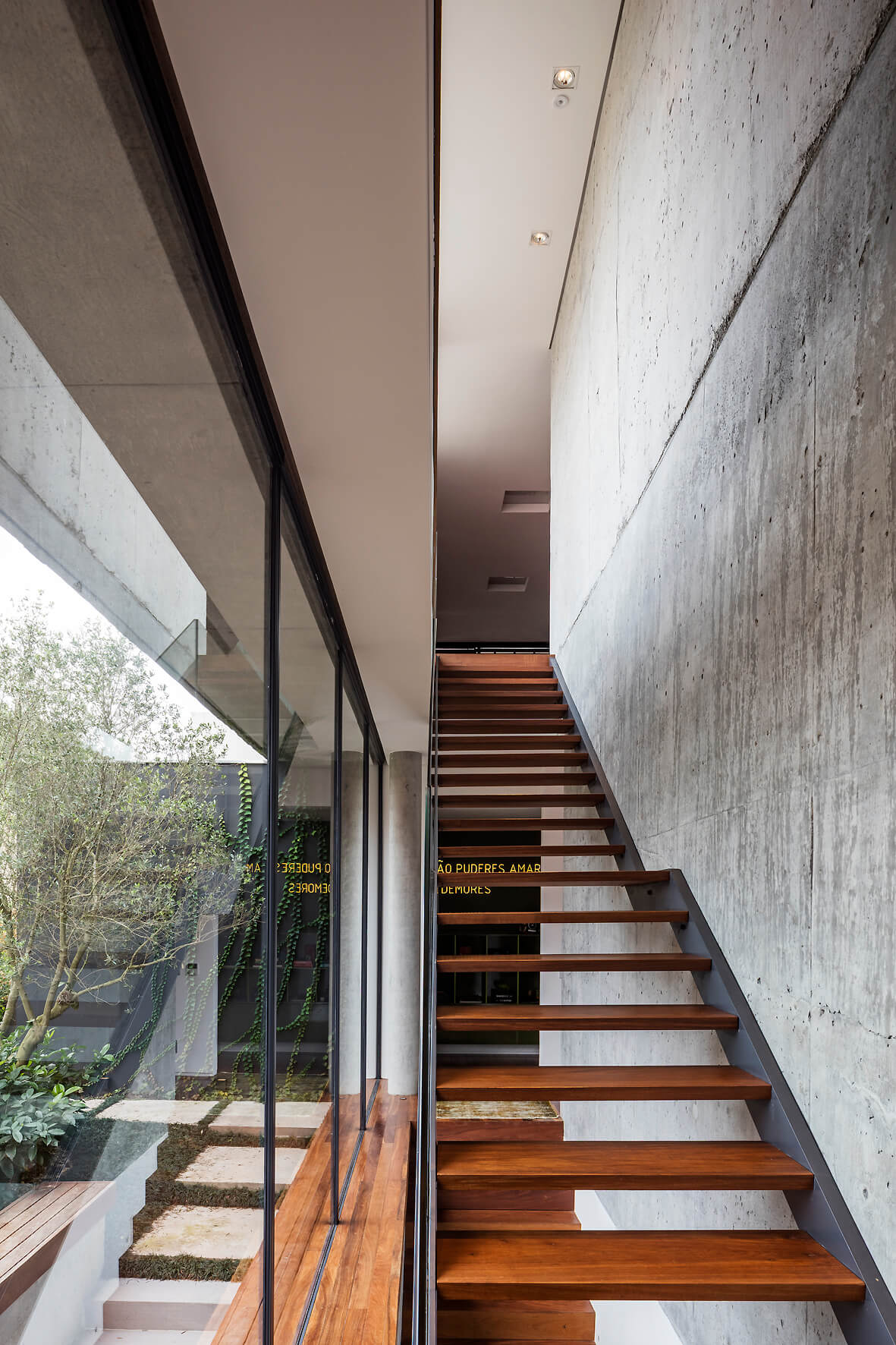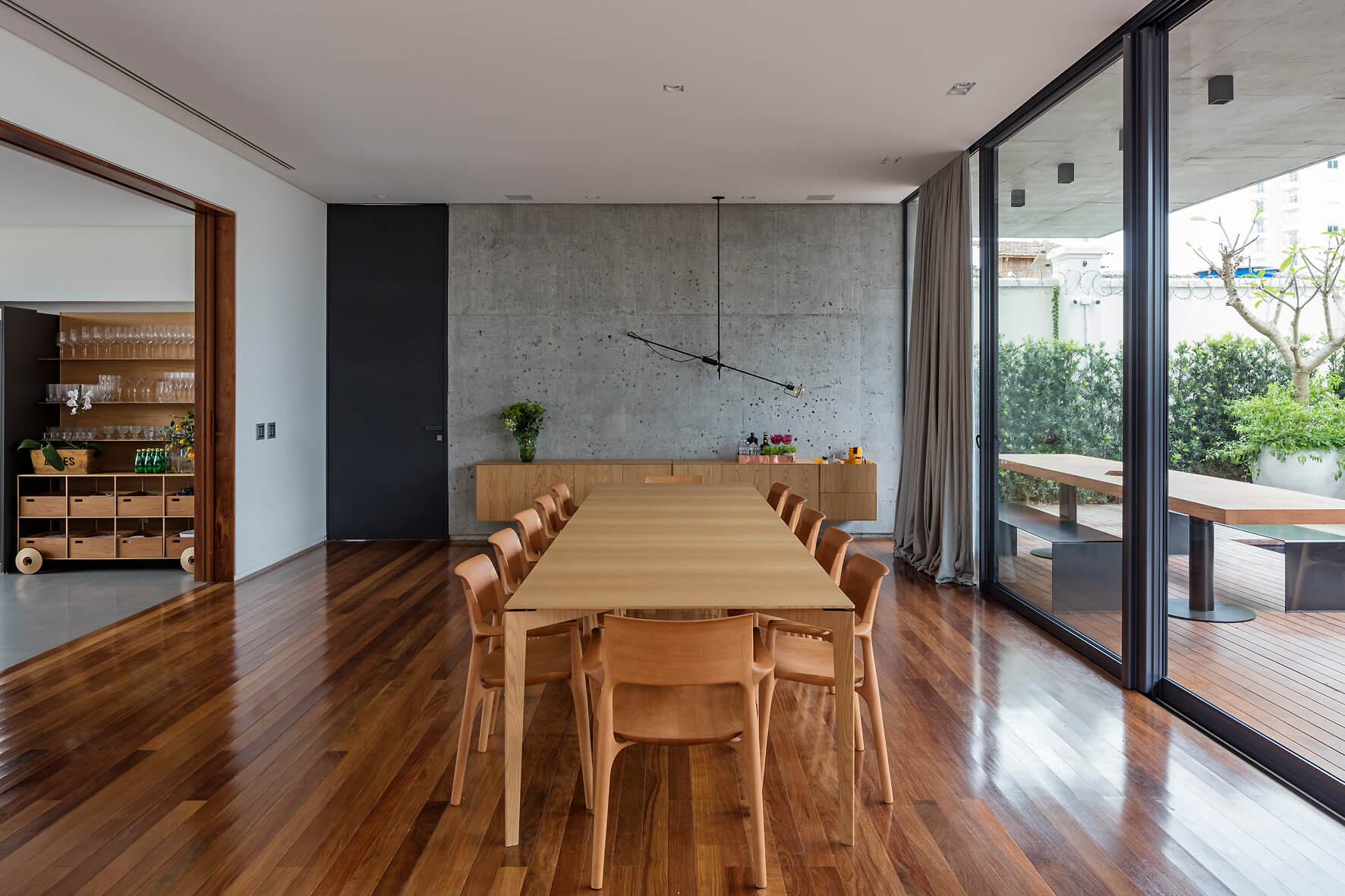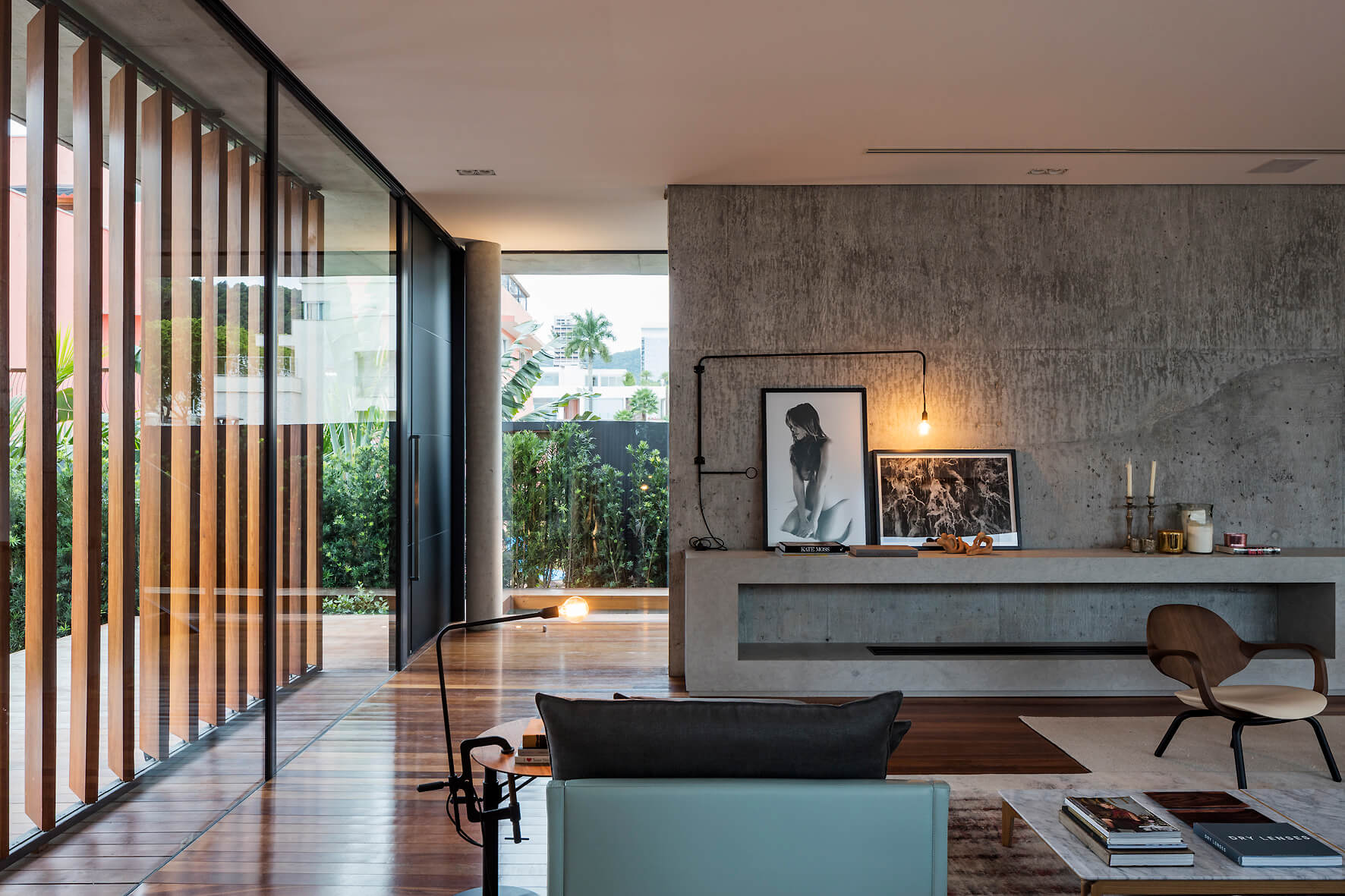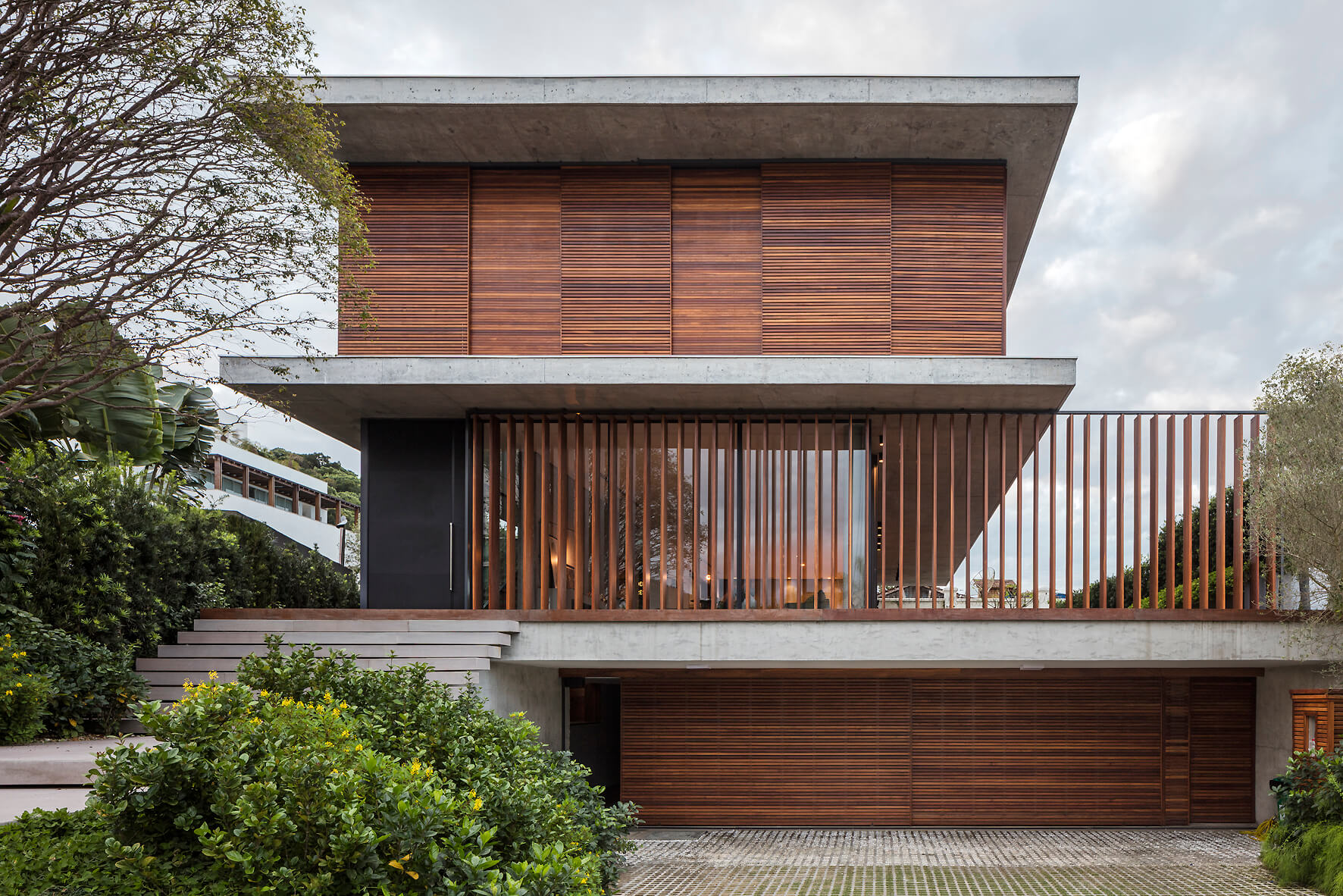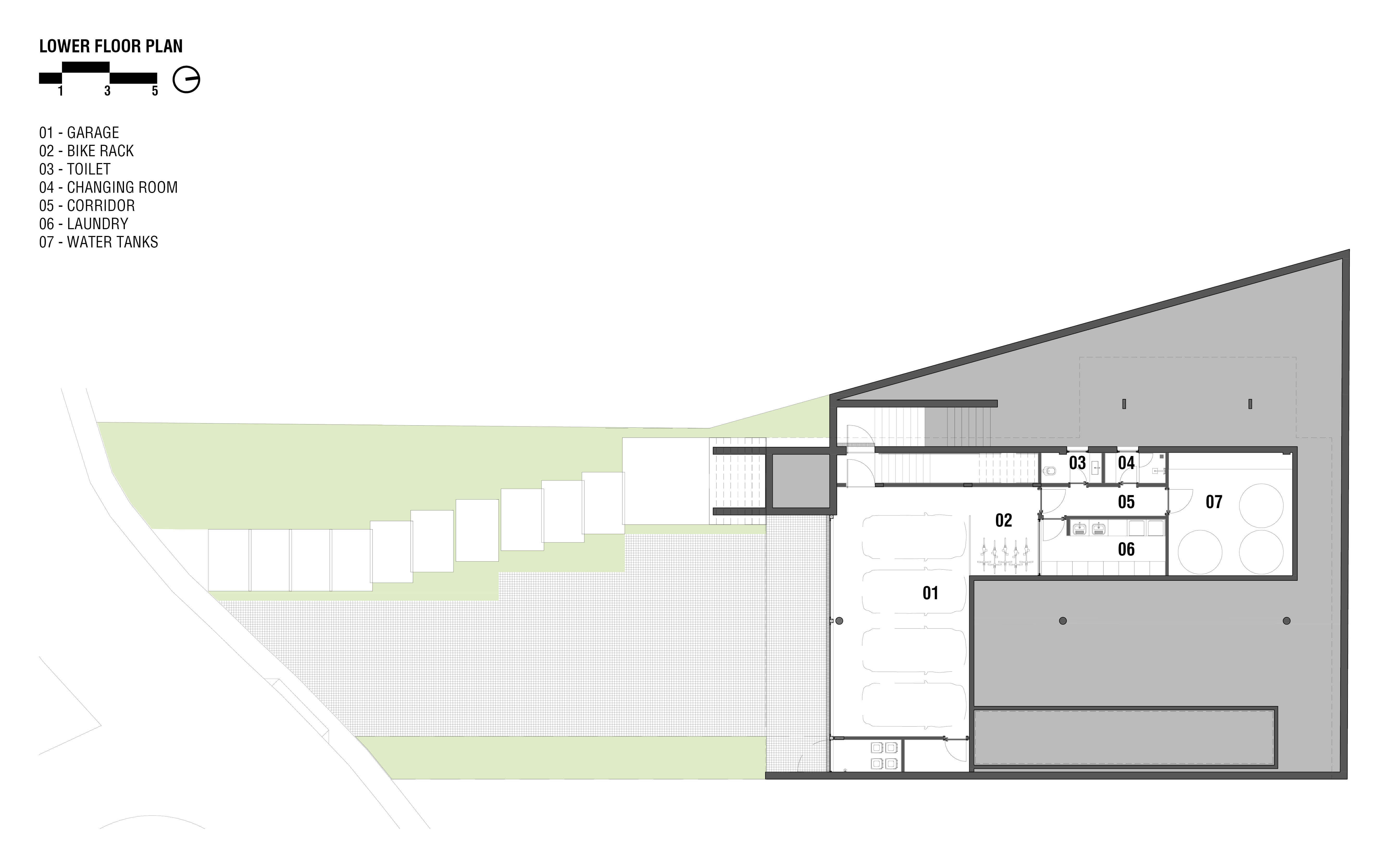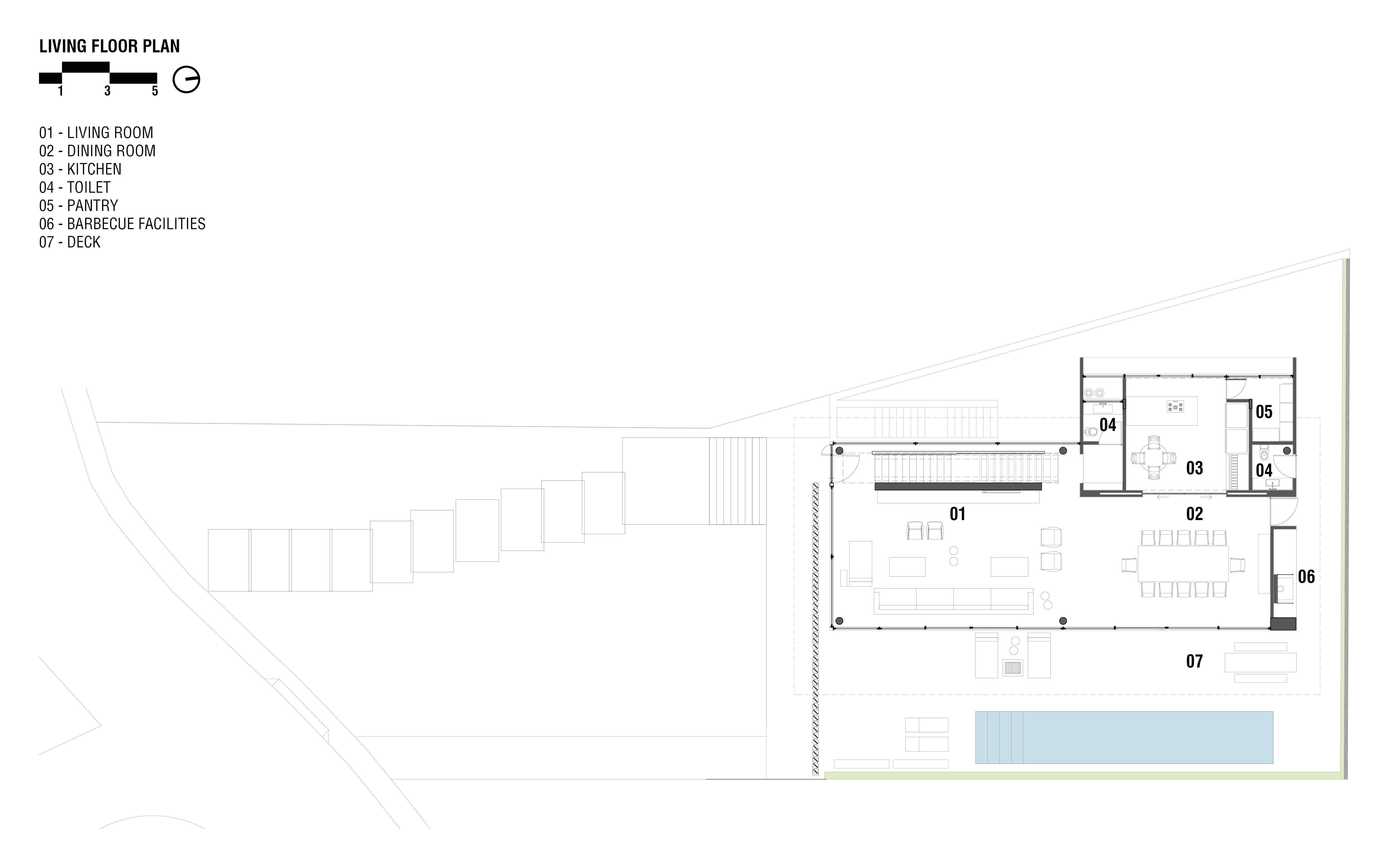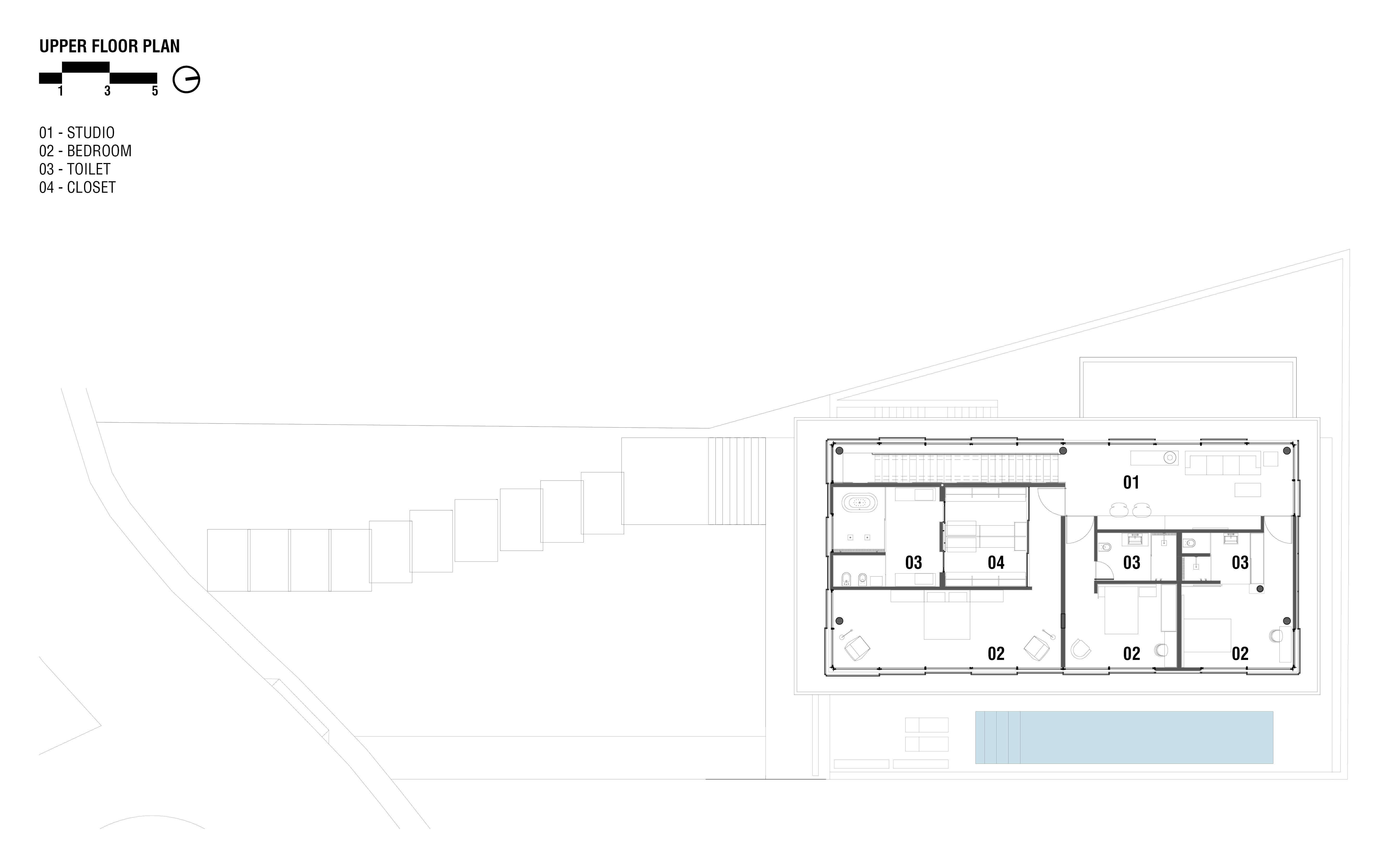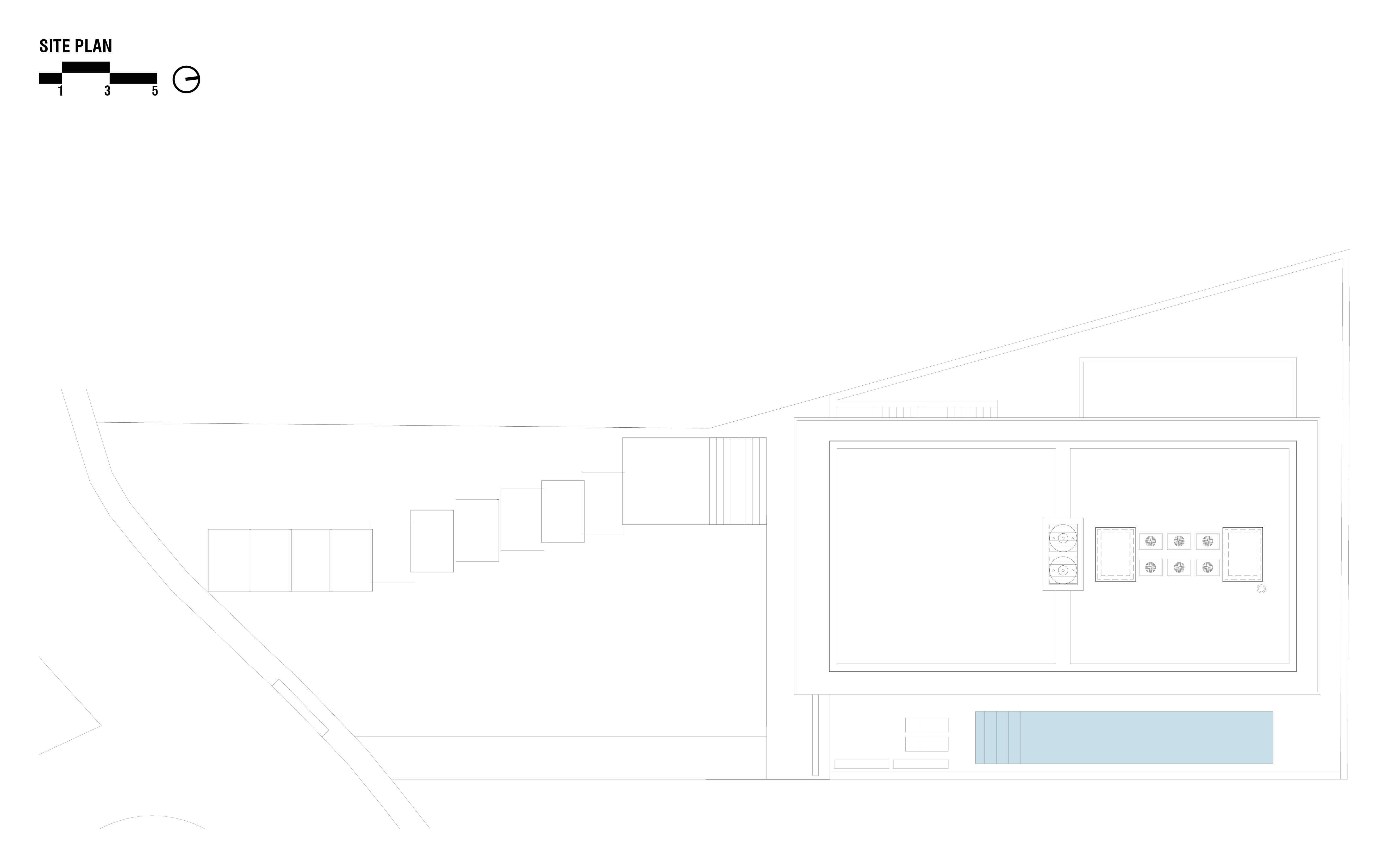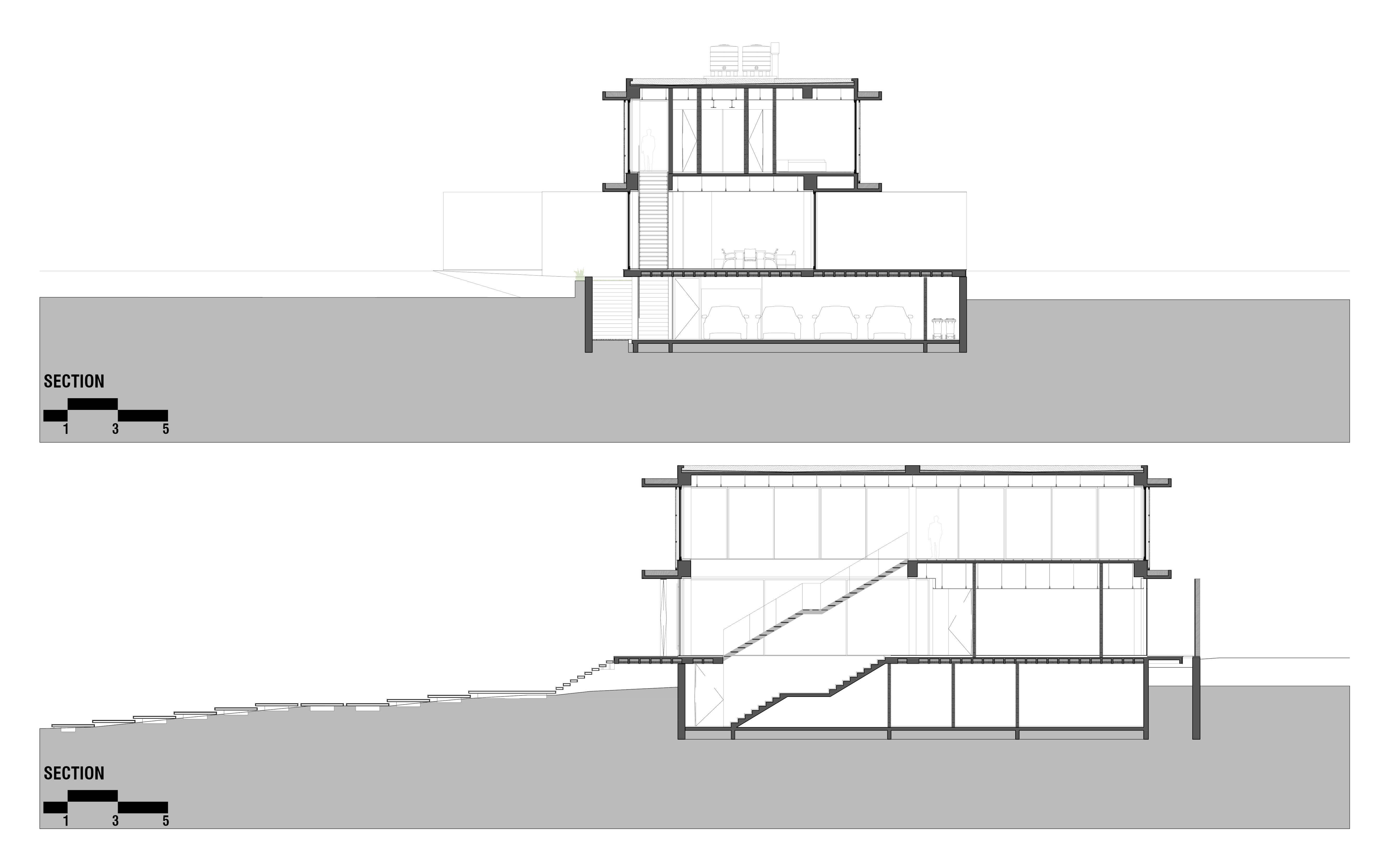 About Jobim Carlevaro Arquitetos
With more than 11 years of experience, the JOBIM CARLEVARO ARQUITETOS office has in the curriculum residential architecture projects, residential and corporate interiors, multifamily buildings, office buildings, commercial and industrial buildings. We are based in Florianópolis, Brazil, and we are one of the most recognized offices in our state, with several awards and publications along our trajectory.
Our professional activity aims at the development of functional projects committed to the constructive and energetic efficiency of the buildings in any scale counting on a team of architects in the development of projects in BIM. We work with a network of professionals and consultants in the areas of engineering in every necessary specialty for the good development of the projects.
JOBIM CARLEVARO ARQUITETOS seeks functional and aesthetic results through an enthusiasm for technological research and construction systems conducted during a project design and follow-up phase.
---