HCRA Design: C6 house is located in Xuan Hoa ward, Phuc Yen city, Vinh Phuc province. Phuc Yen is the gateway city of Vinh Phuc province, adjacent to Hanoi city in the south, 30km from the center of the capital. The house is the living space of a young couple and their two sons. The owner want a modern space, close to nature and great connection between family members.
The land is 90 m², long and narrow - the typical "tube houses" in Vietnam. The house's orientation is Southeast which welcomes good wind for houses in Northern Vietnam.
In addition, the house can have large view thanks to its face to the rice field in front. This is also an advantage to welcome the cool summer wind. Being diagonal, modest frontage, and wide back are disadvantages of the land, which bring many challenges to the design team.
We put the primary spaces at square angles, while the secondary spaces such as corridors, atriums, and bathroom are at diagonal angles to lower the impact of diagonal angles to the house.
The main structure of the house is split-level which help to enhance natural ventilation. On the other hand, the height difference between floors helps family members to easily see each other and strengthens interaction between members.
The first floor has living room space, a kitchen, a dining room, and a guest bedroom. The 2nd floor has 2 bedrooms for parents and children located at two different sides of the house. Between the 2 bedrooms is a shared space, where parents and children can have a talk and have fun at the end of the day. Enjoying nature, trees, sunshine, wind, and clouds right inside the house is also an interesting thing.
The 3rd floor is the worship area and storage room. The worship room opens to the terrace in front of the house. The roof tile is built with an empty ellipse shape, creating a view of lush rice field and the idyllic town below the distant mountains.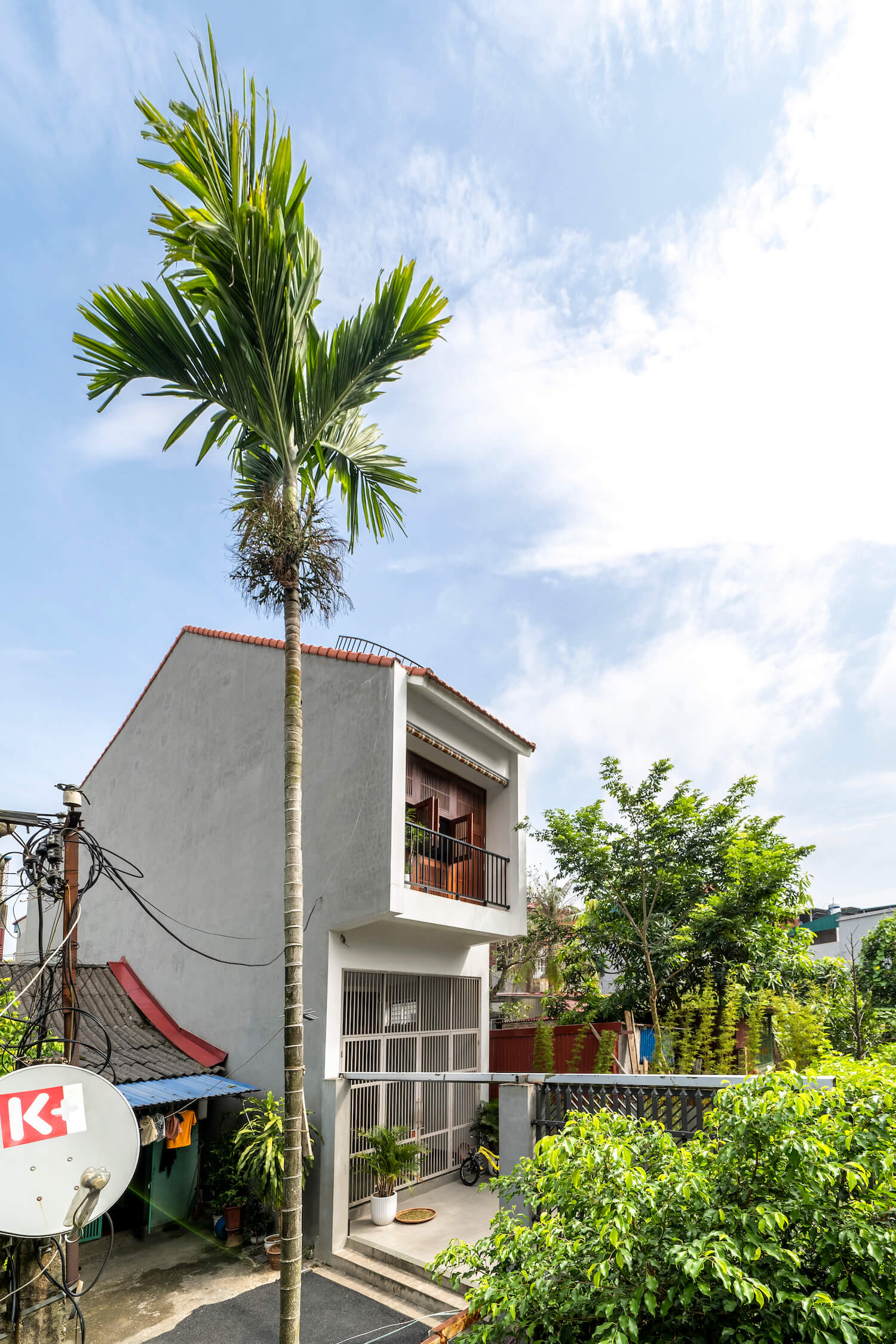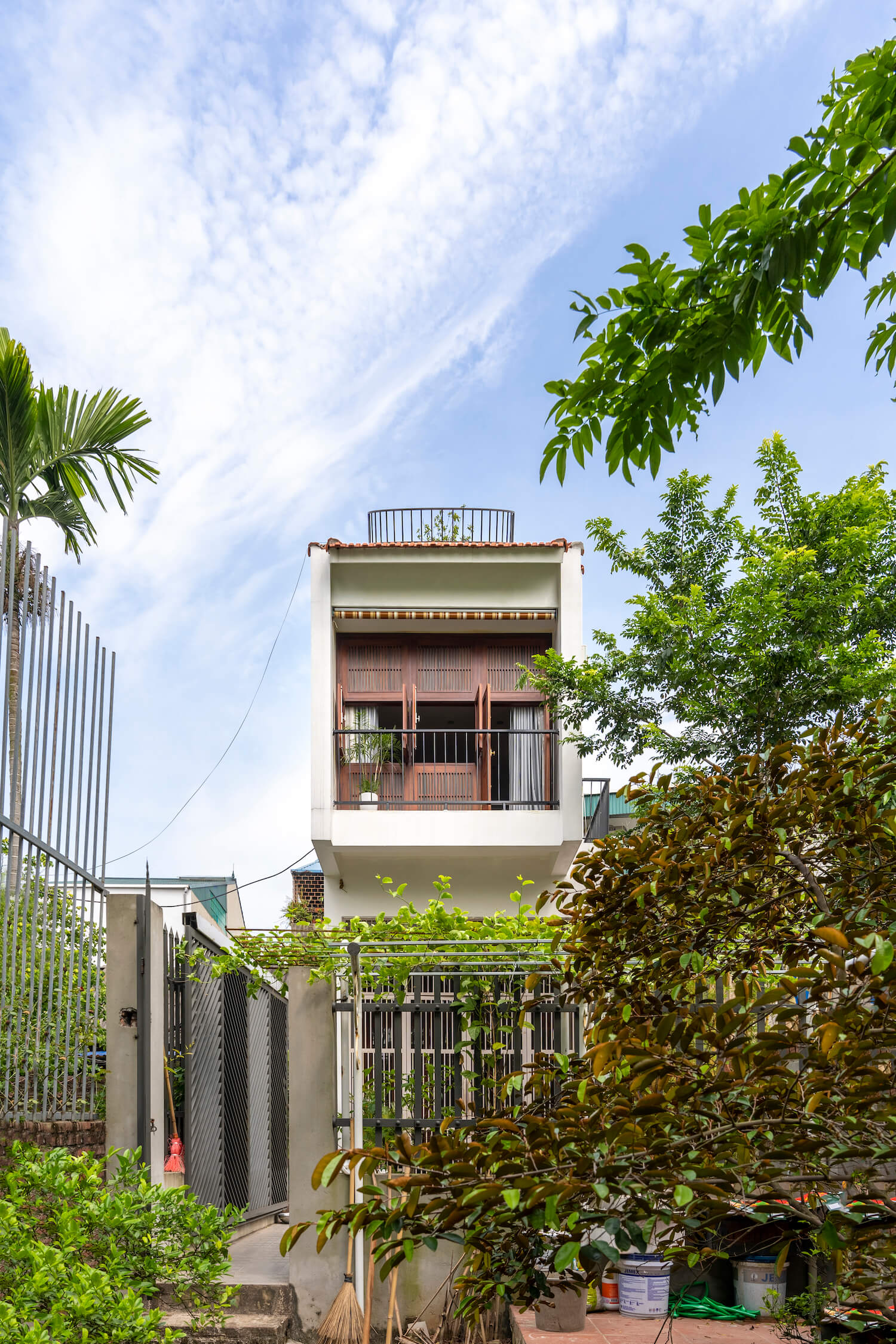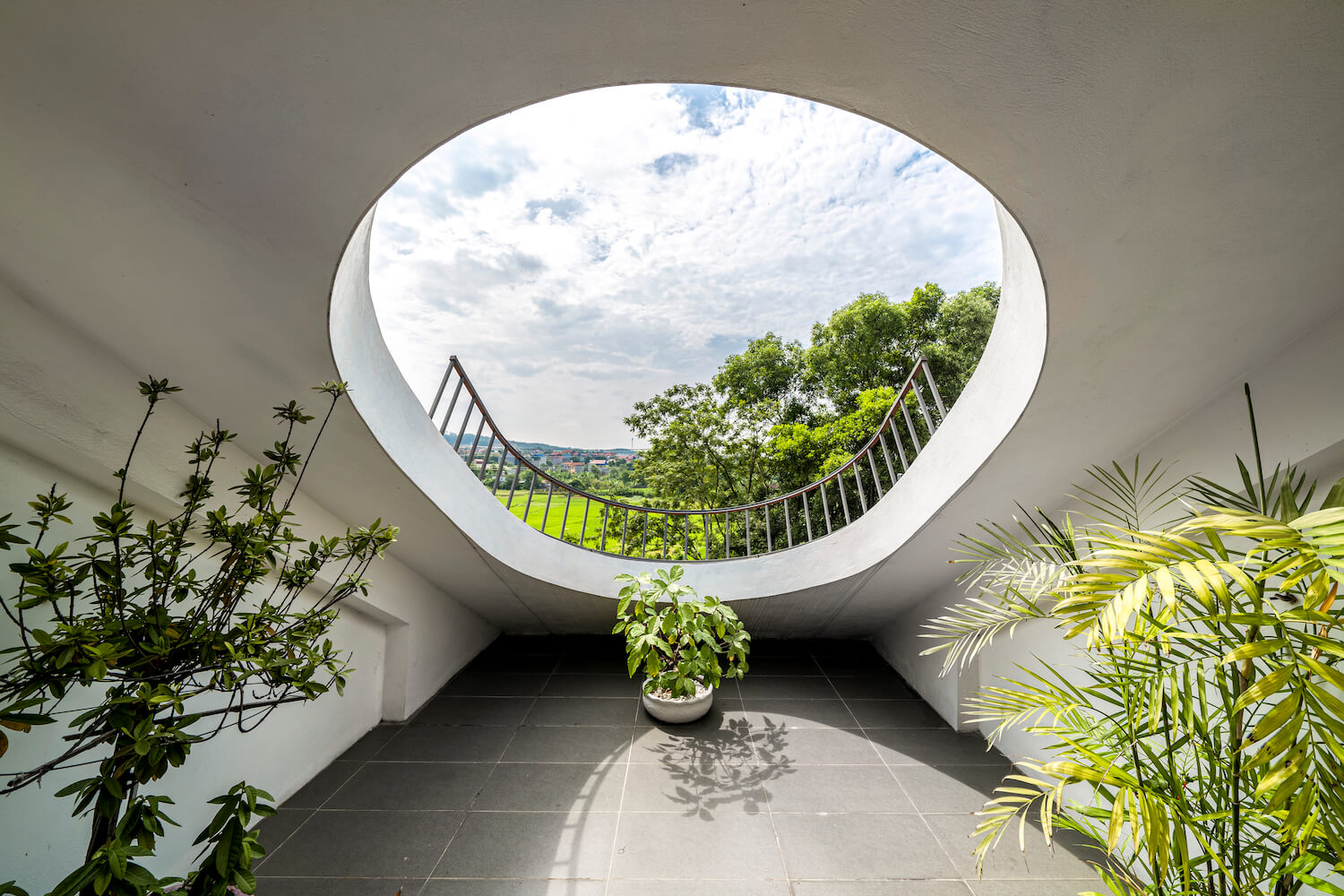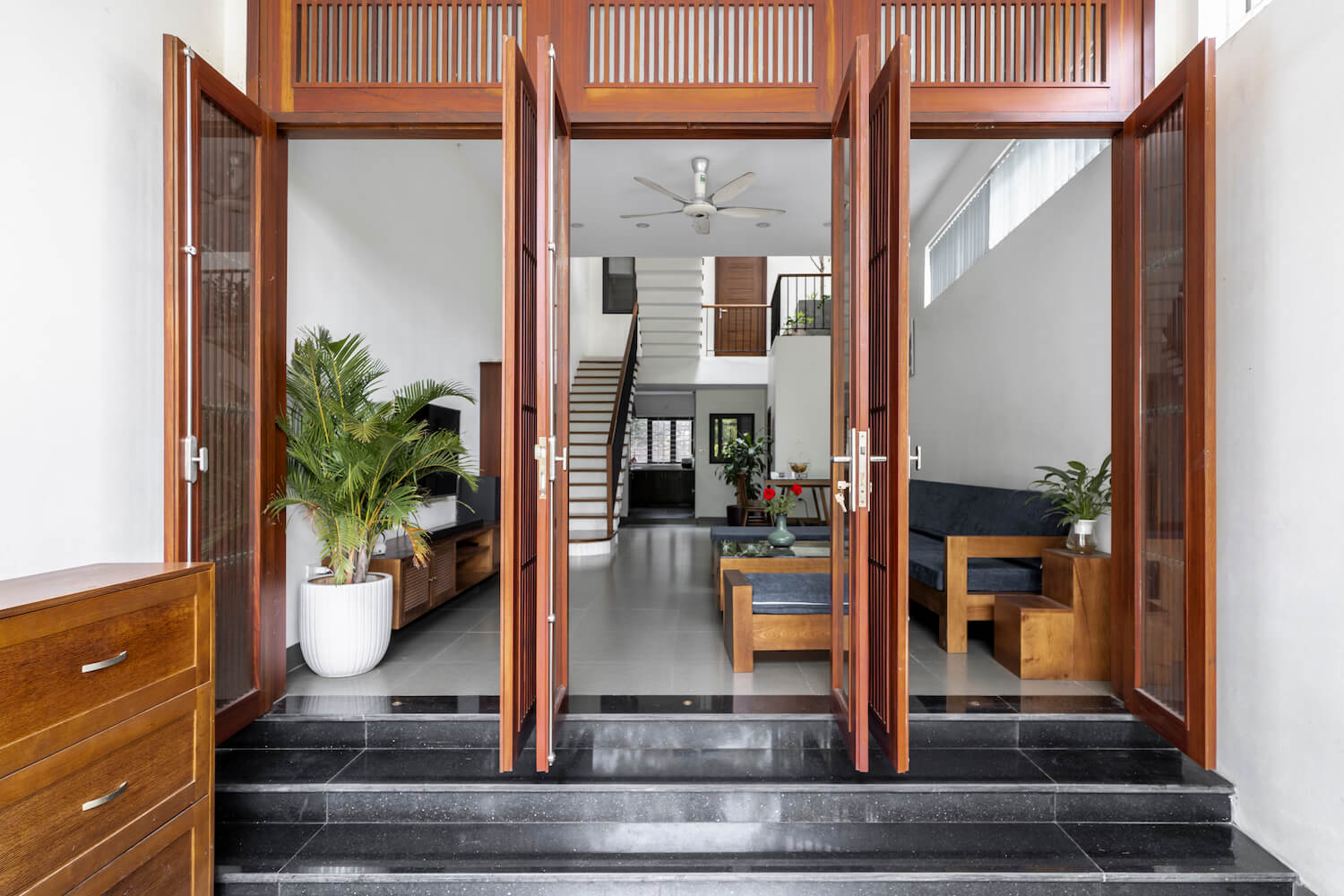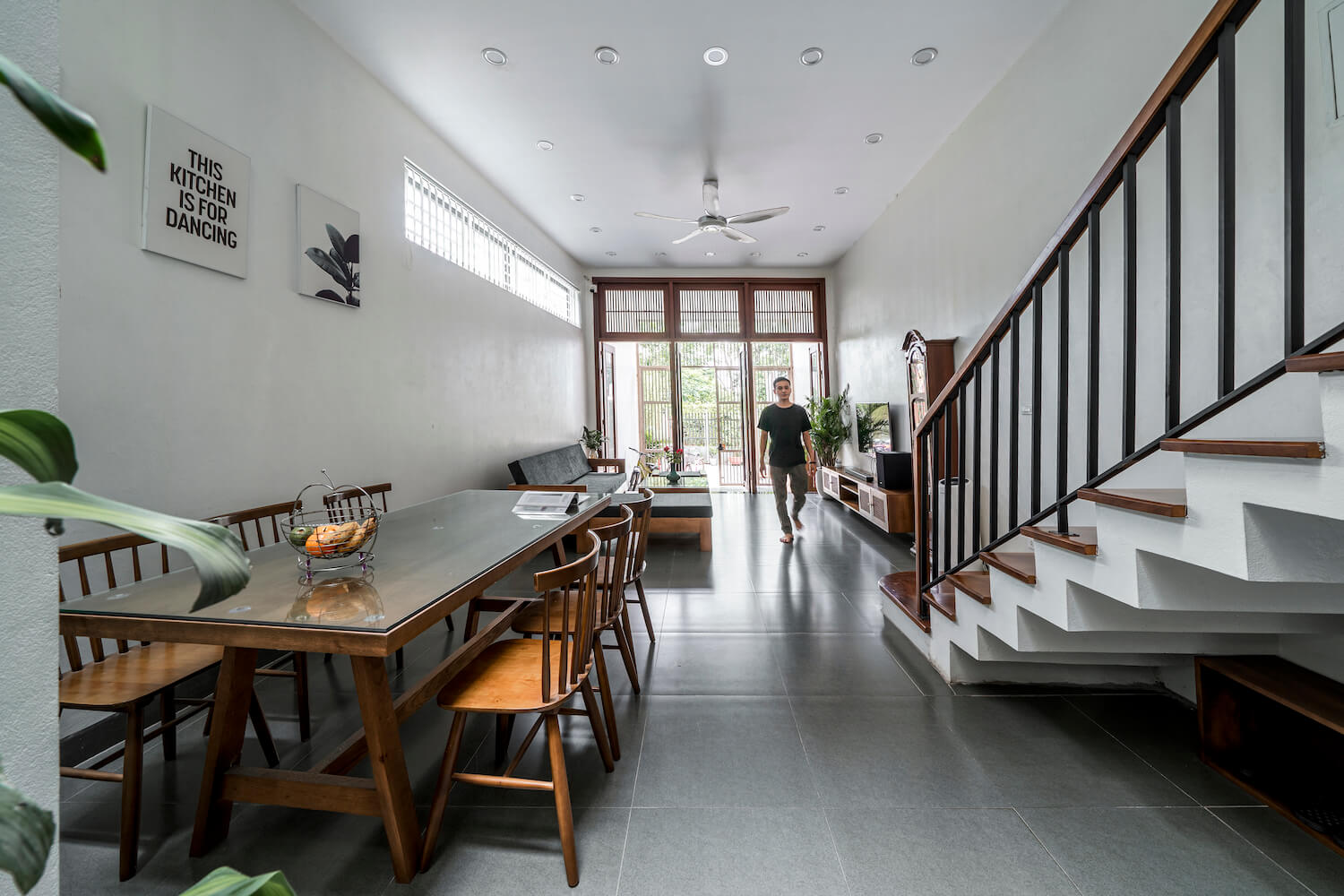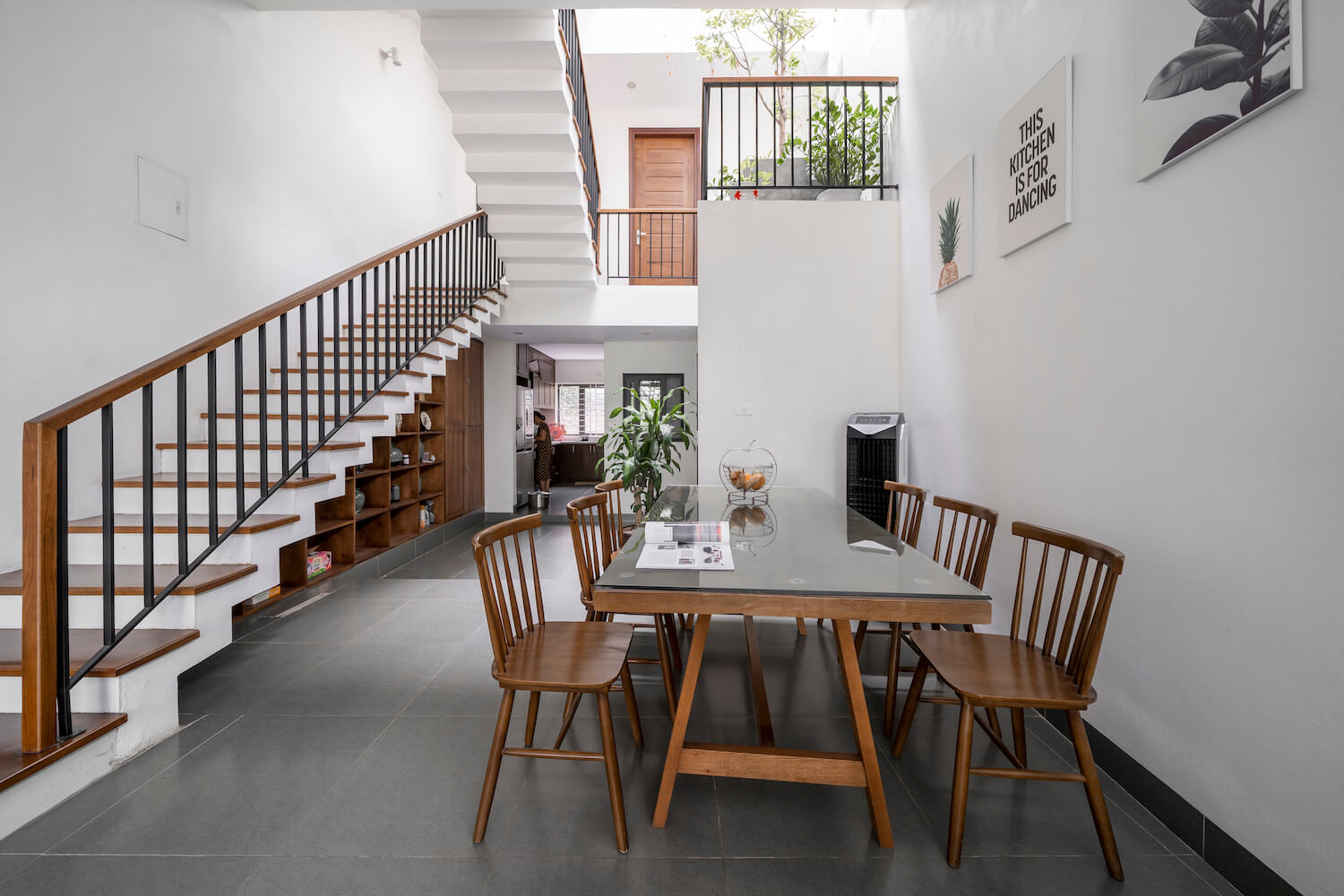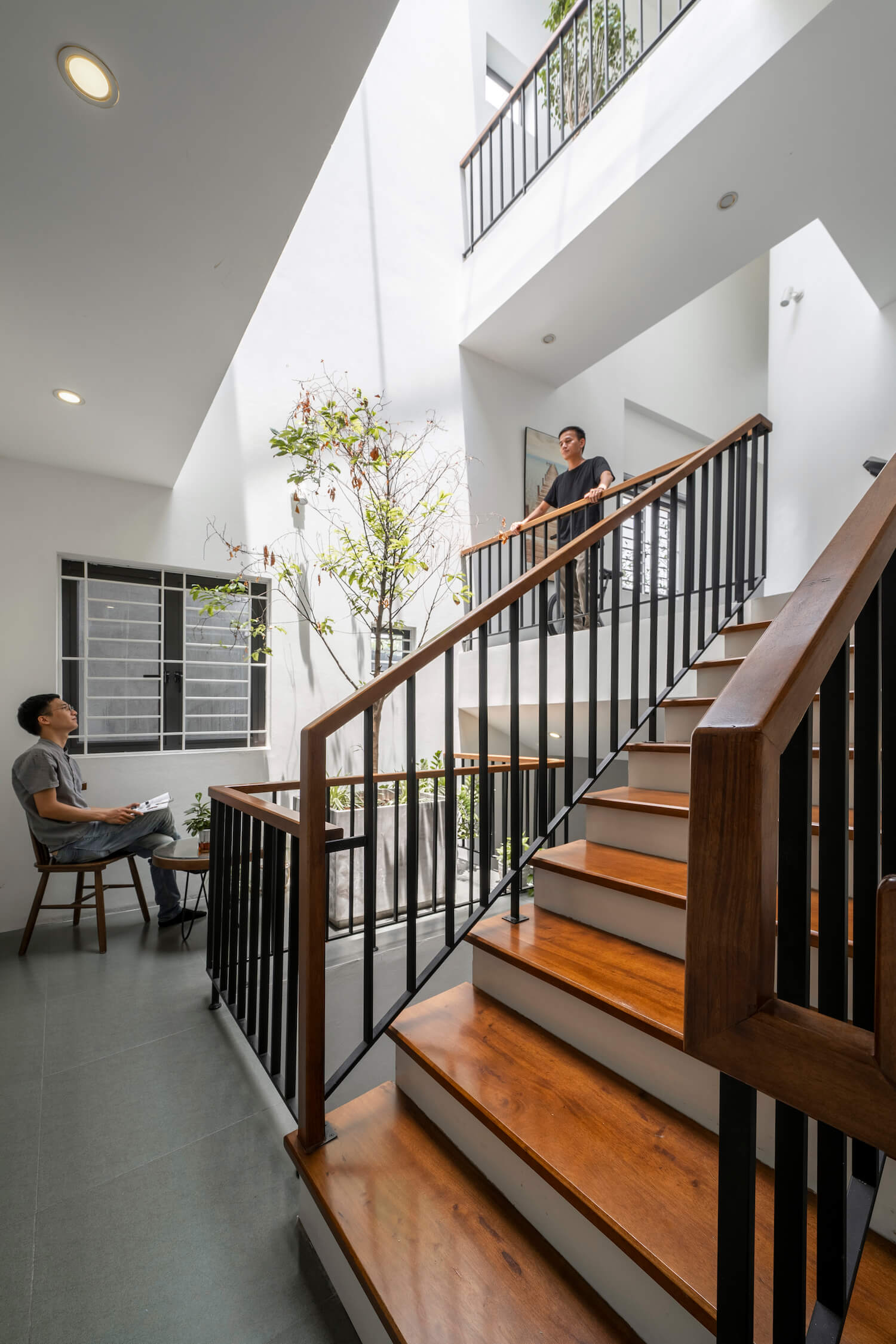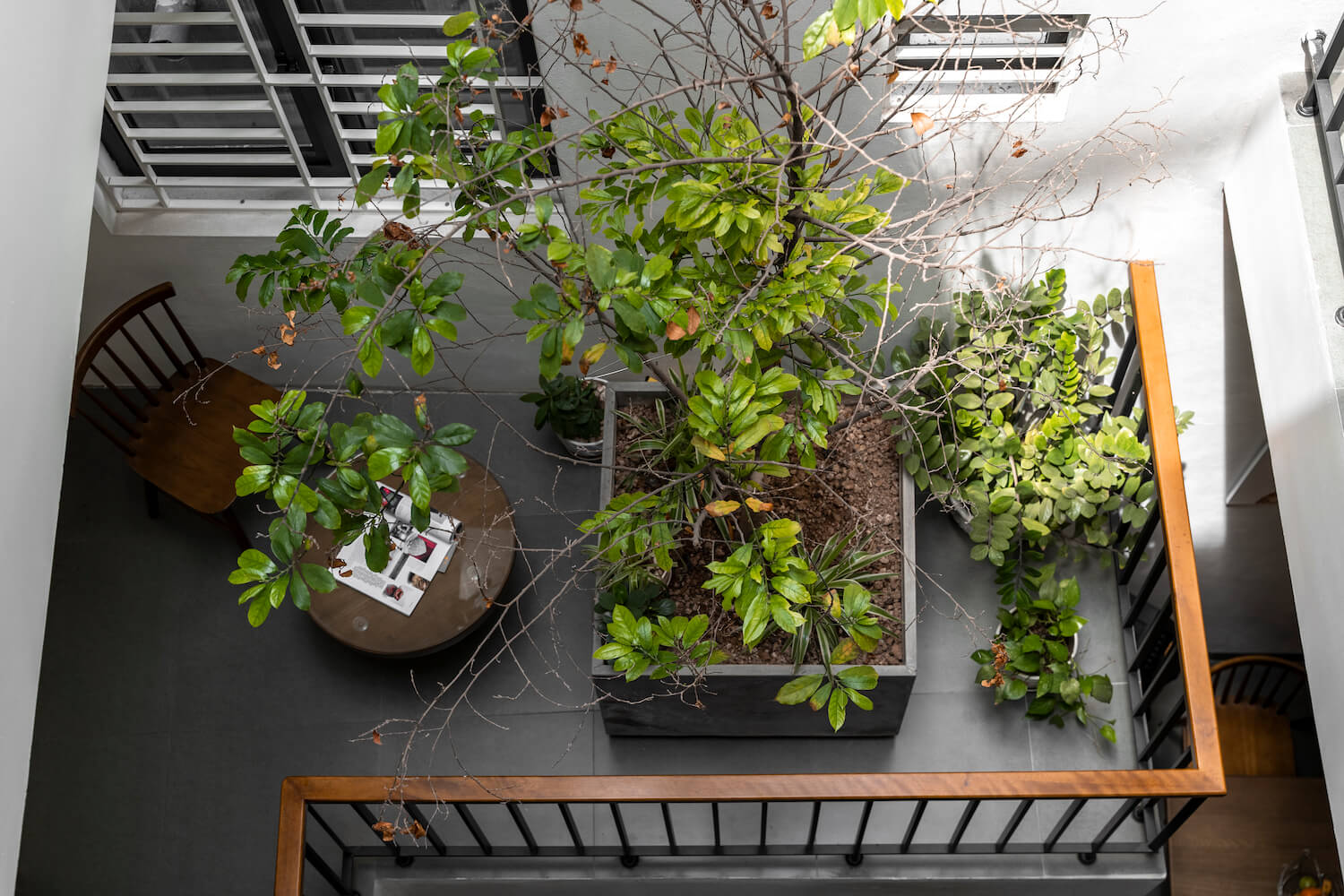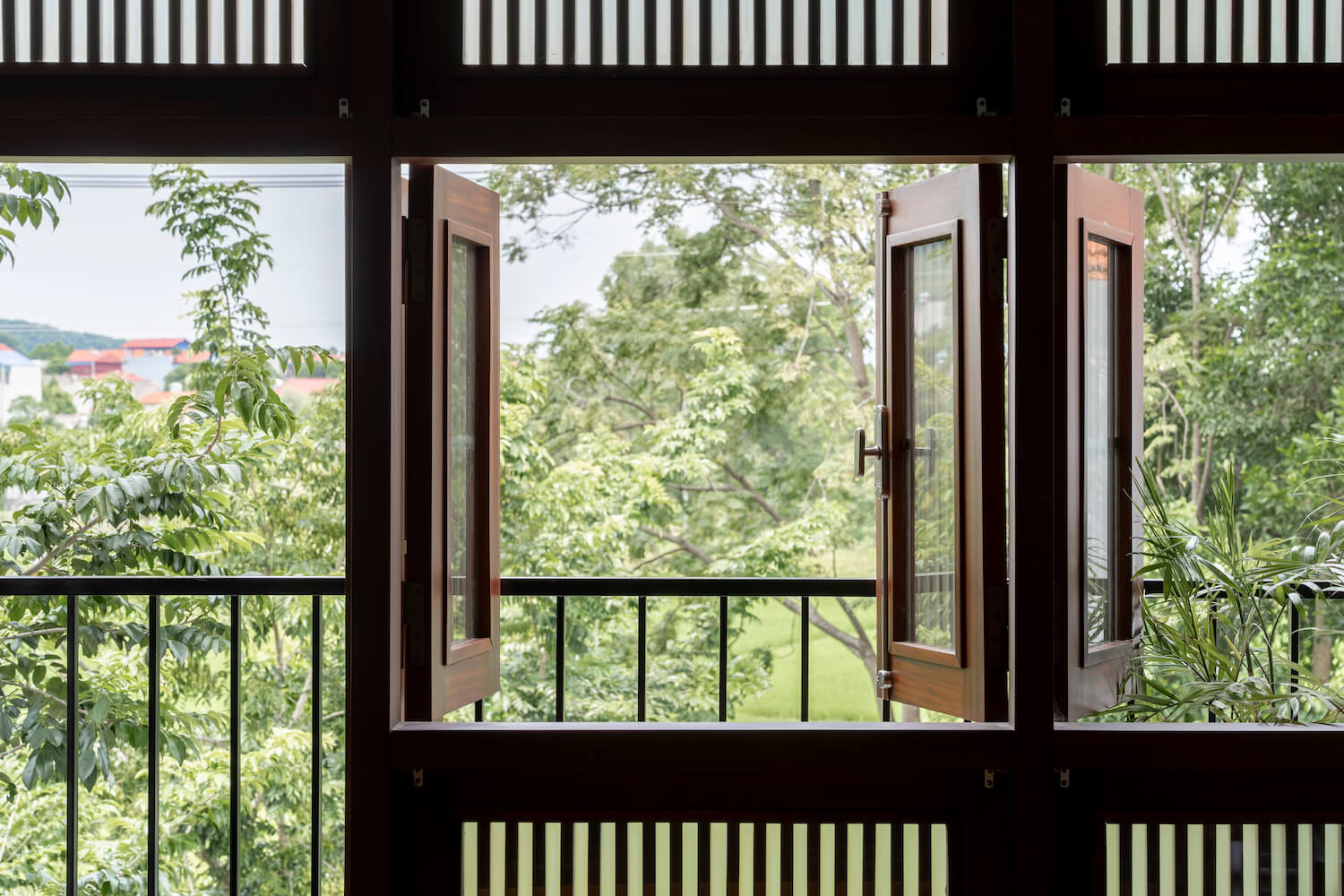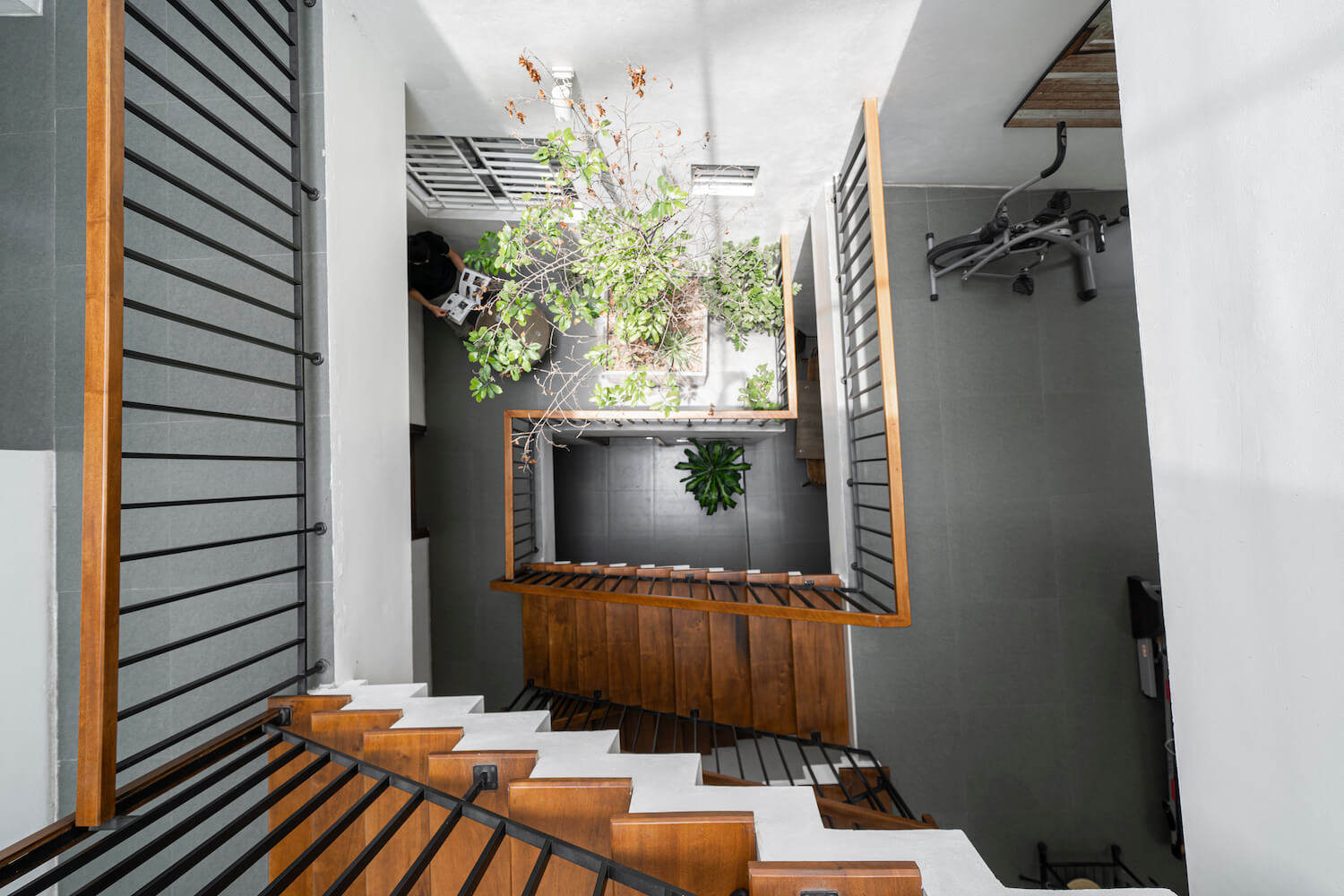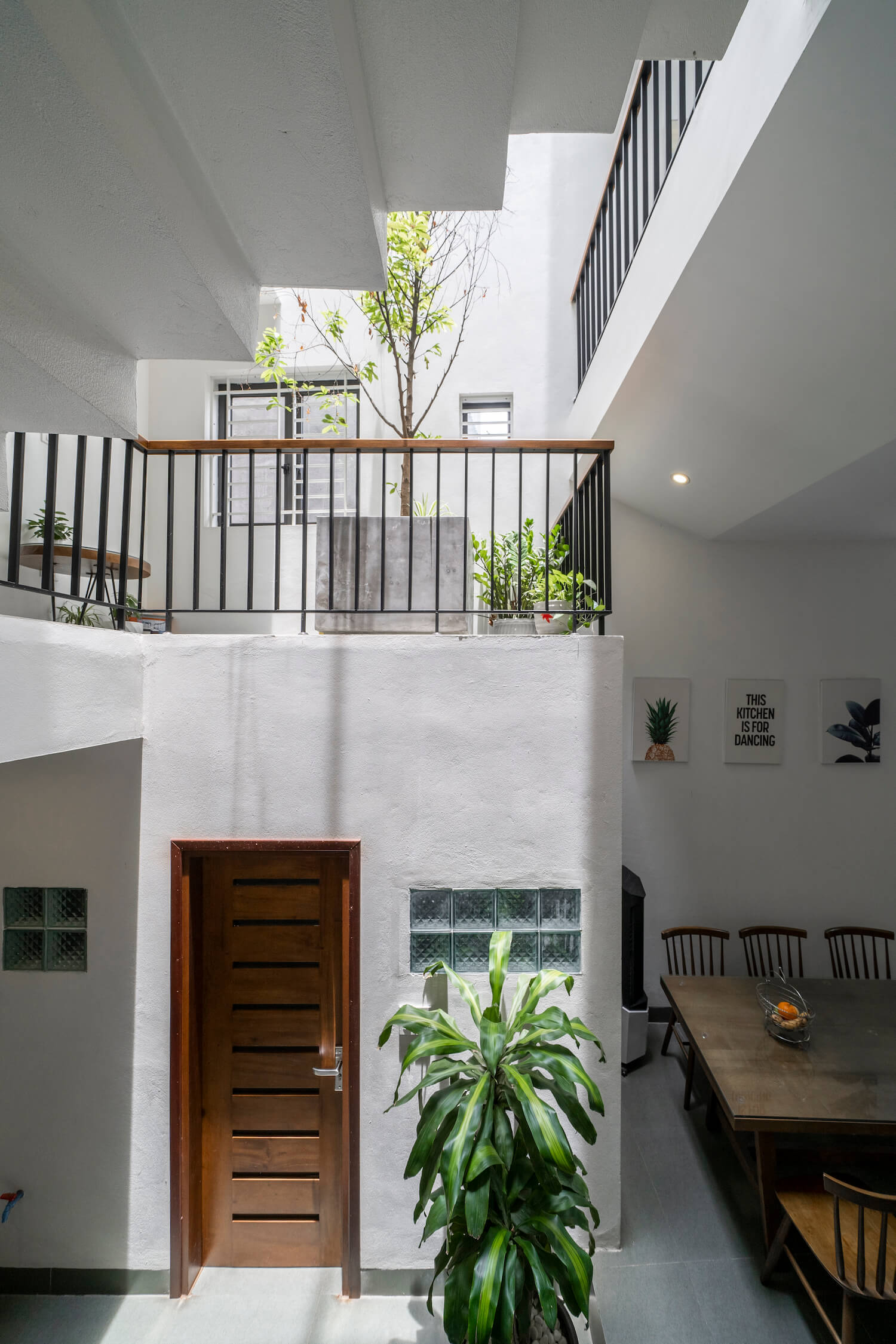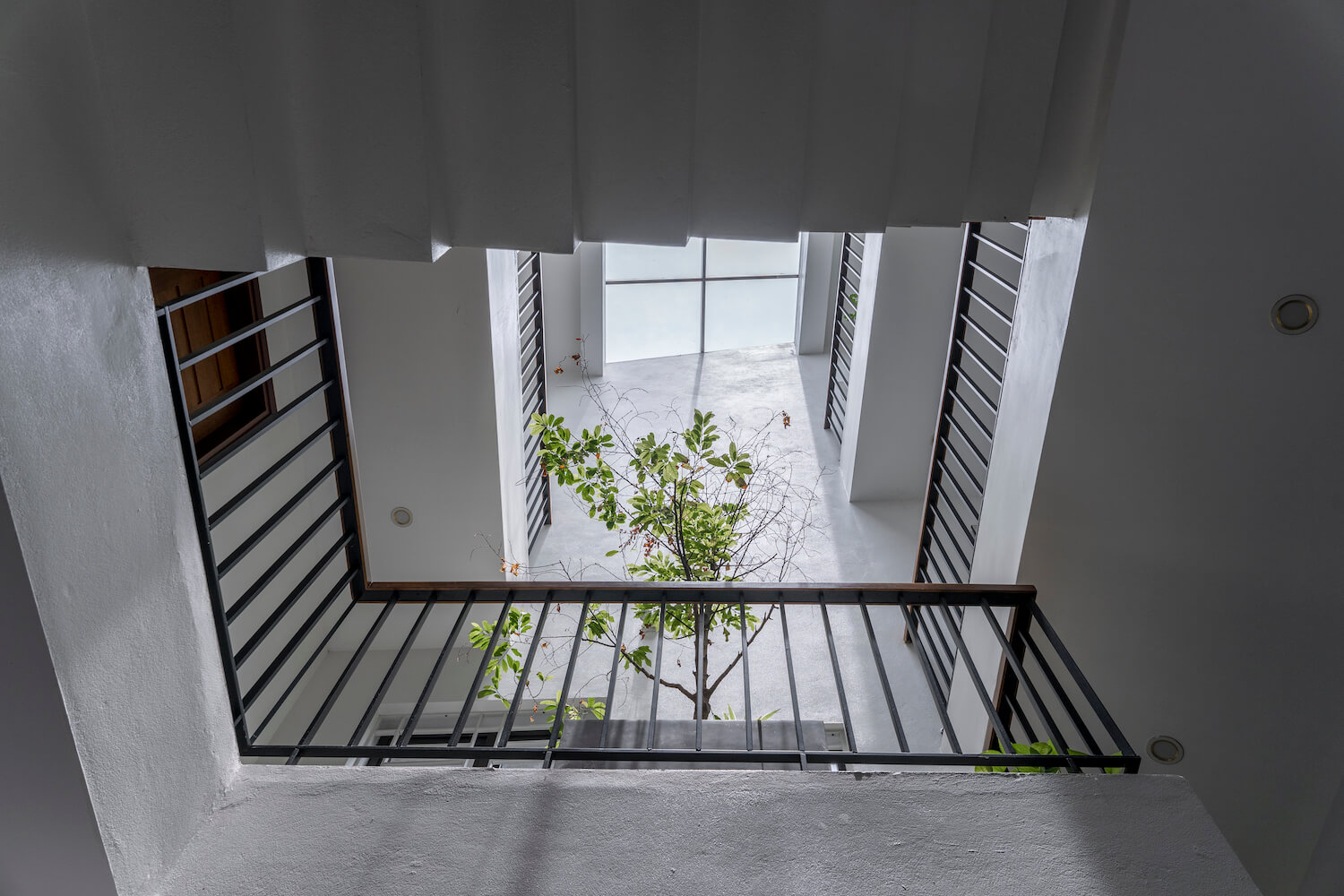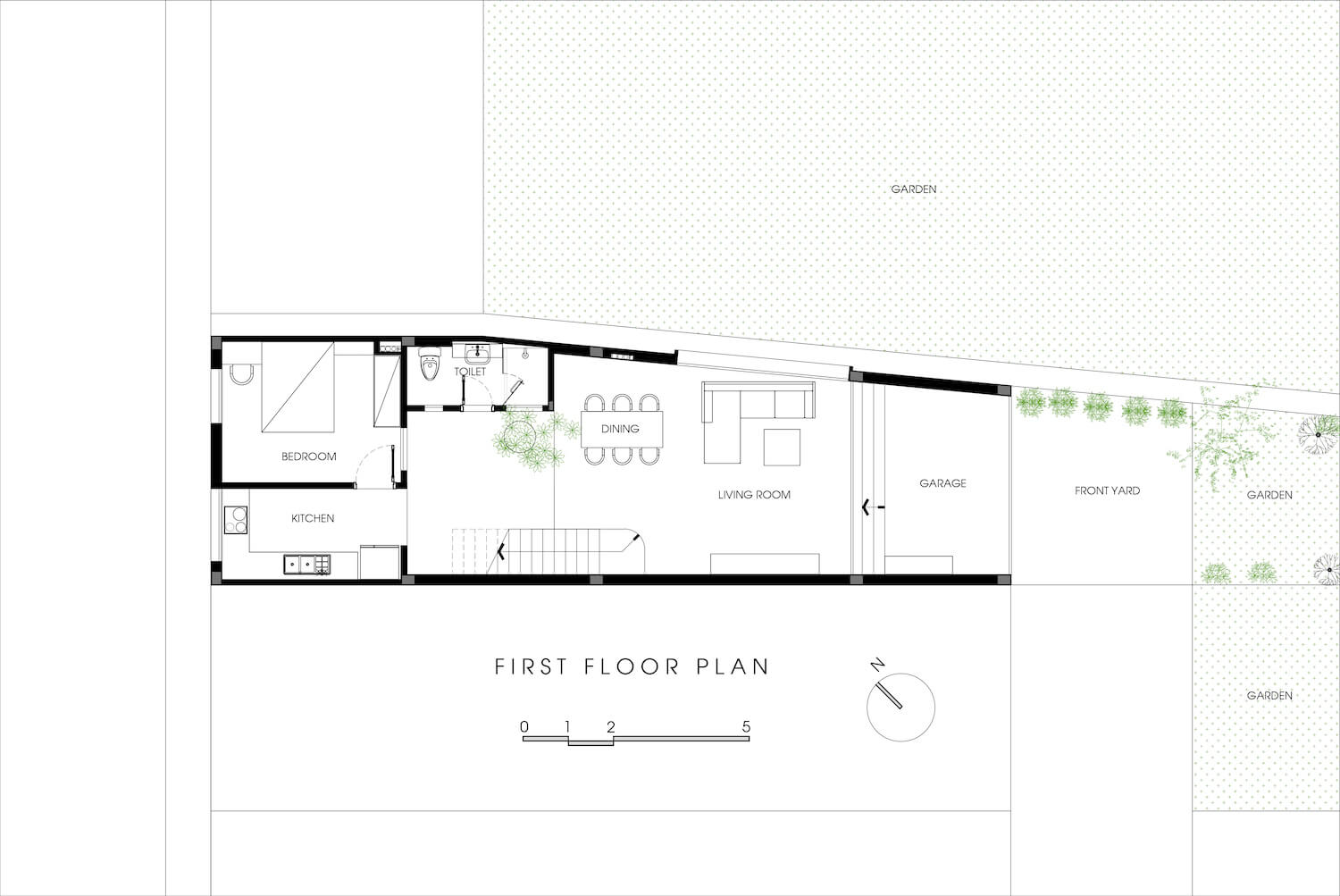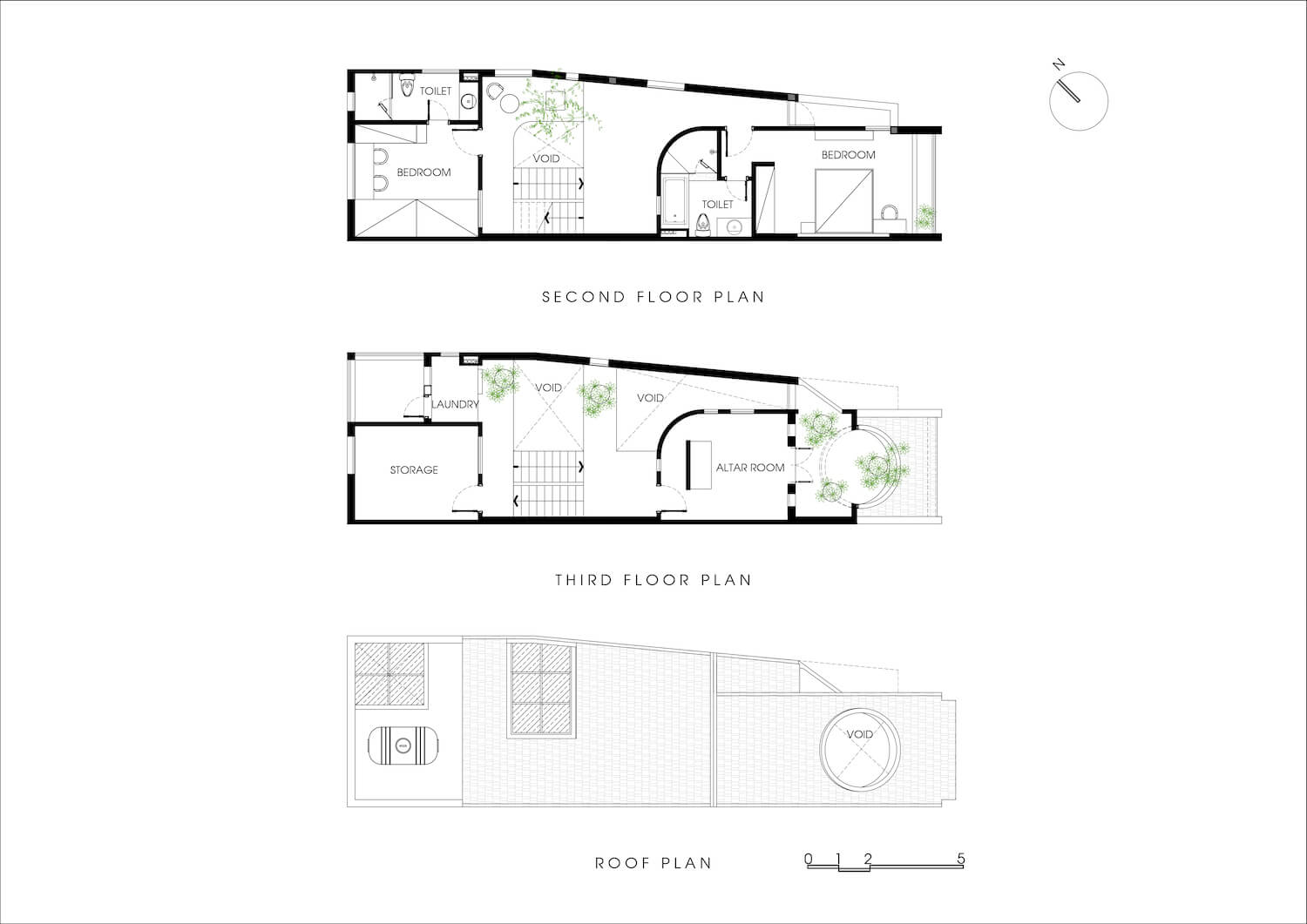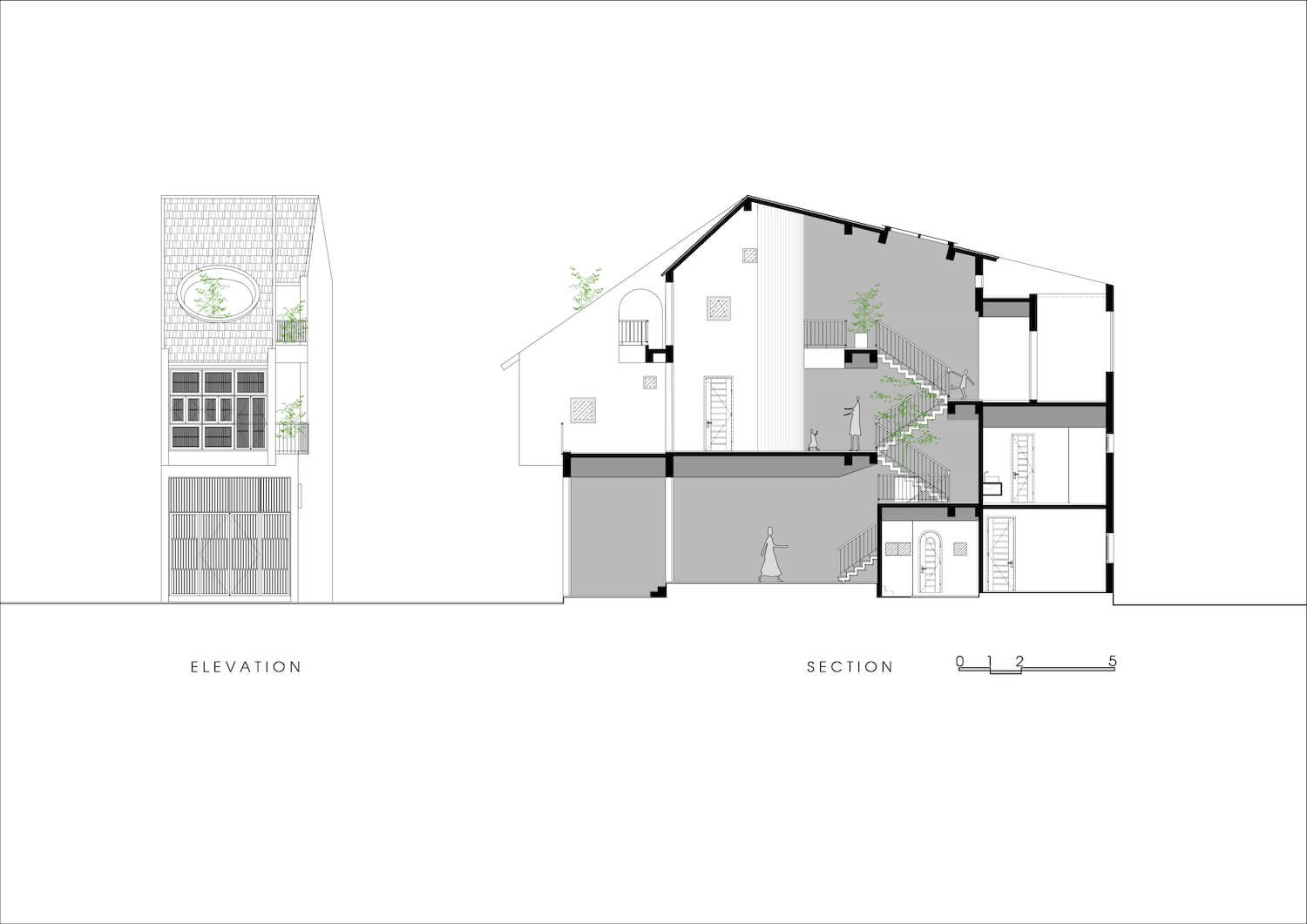 ---