Nick Bell Architects: A work of contemporary architecture, up-cycling and a love of entertaining.
What were the materials used?
Natural timbers have been used internally and externally within the upcycled brickwork to balance more stark materials such as glass and concrete. The external materials have been continued through the loving spaces with a double height wall in upcycled brick adding drama and texture to the rear of the house. Oak joinery and flooring, Pacific Teak cladding, grey marble and brass detailing give further richness to the space.
What was the brief?
The brief for this design was to establish a long term home for a family returning to Australia after ten years living abroad. The aim was to develop a new modern dwelling that provides a warm, welcoming environment and sits comfortably in the streetscape - a blend of city meets coastal design. A key requirement was to provide comfortable spaces for entertaining, living, entertaining, working....and entertaining.
How is the project unique?
The dwelling is located within a street of period homes typified by the low, wide gabled roofs of Californian bungalows. Nearly 4000 bricks from the previous property were up-cycled and integrated into the interior and exterior design - although challenging from a builders position, its proven to be a much loved feature of the home for its owners.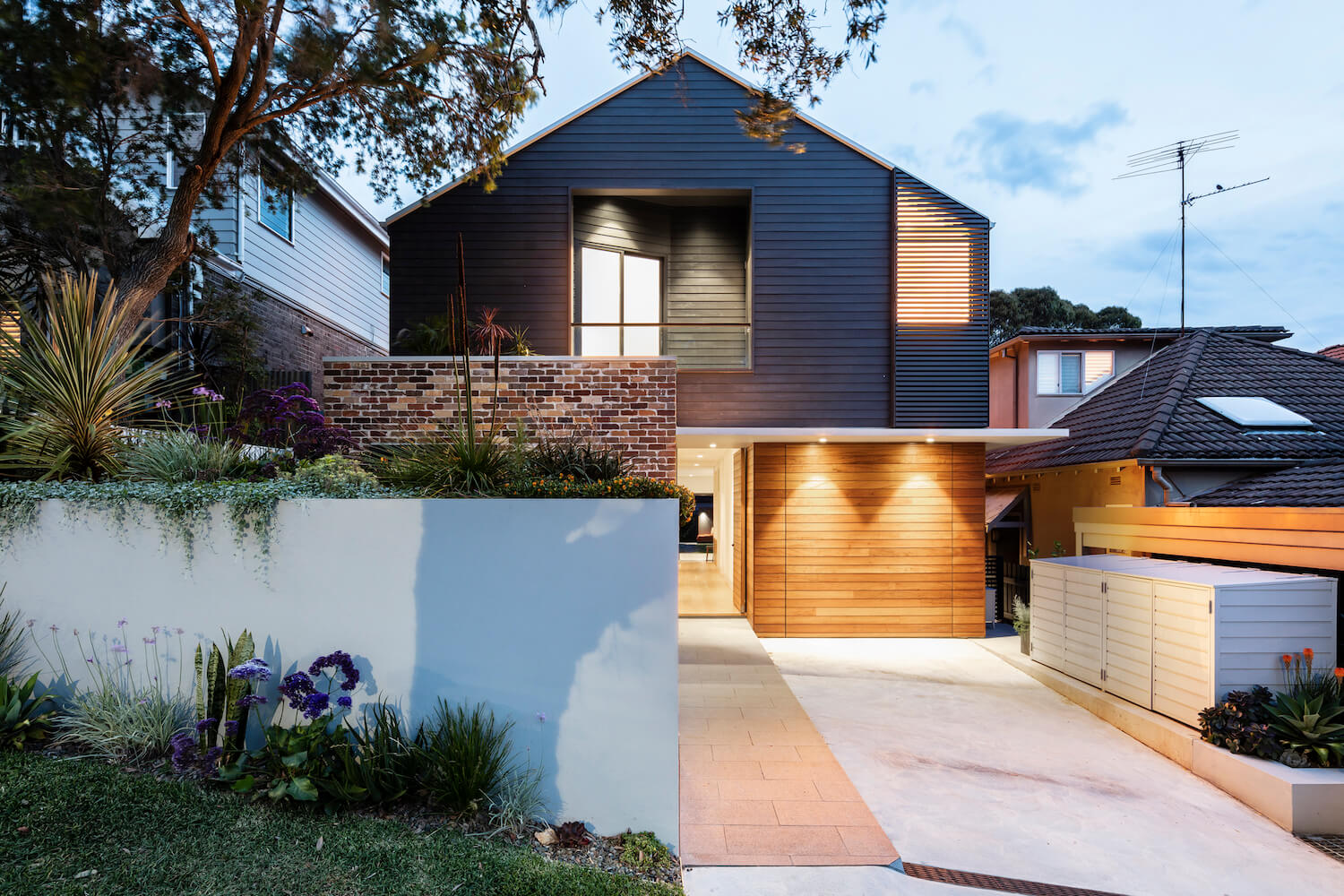 The form of the dwelling references this typolgy with its oversized pitched roof. Overlooking and overshadowing by the higher northern neighbour has been overcome through the use of skylights. A custom glazed roof was constructed over the living space, with a mezzanine study slotted in underneath the sloping roof form. The roof form of the dwelling has been fragmented to provide ventilation and light into the centre of the house.
What are the sustainability features?
More than 4000 bricks salvaged from the demolition of the previous house form part of a warm material palette and are used extensively throughout the living area of the home and the outside landscaping.
Thermal mass of concrete and brickwork elements, external shading devices and the orientation of glazing has been carefully considered to regulate the internal temperature of the home.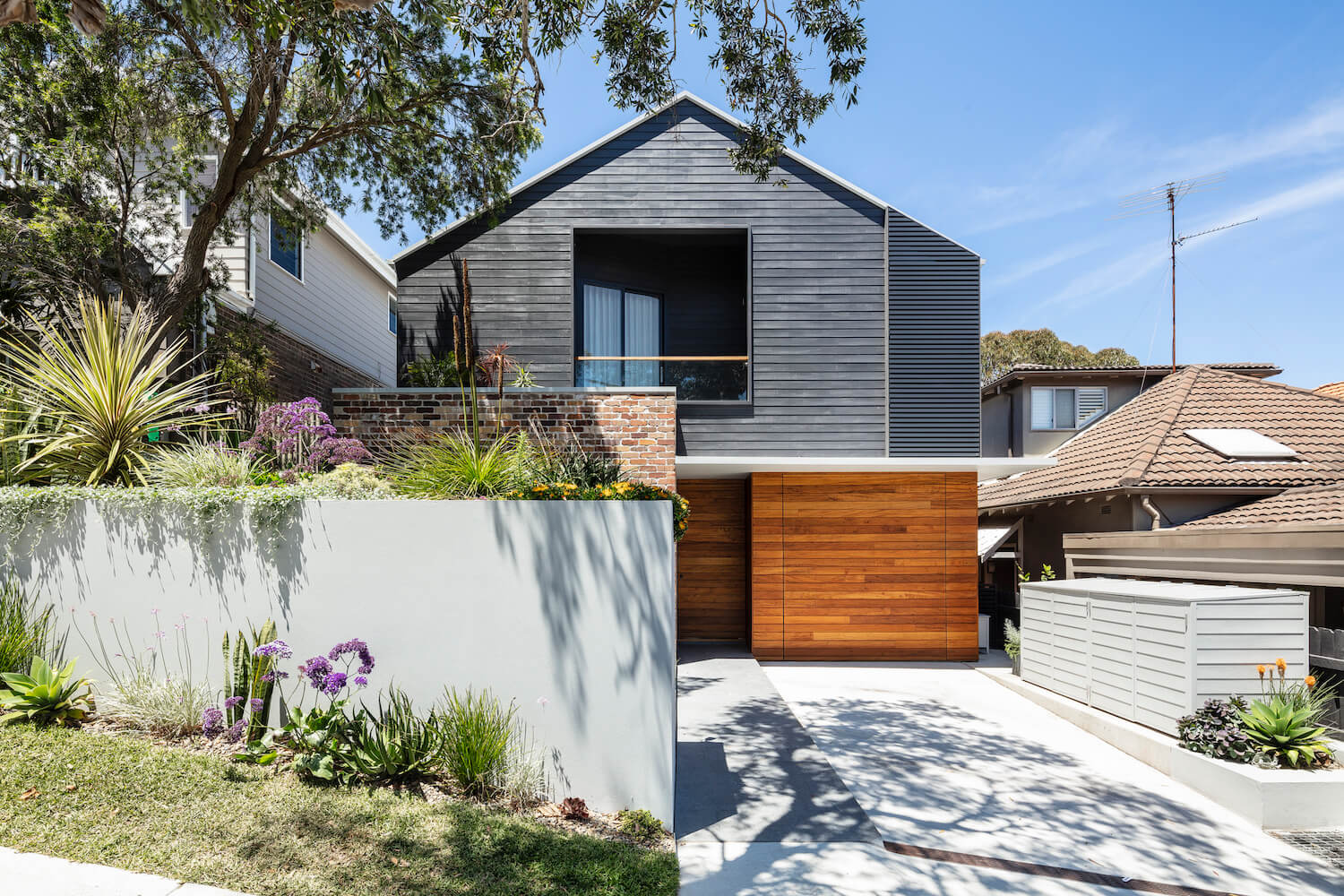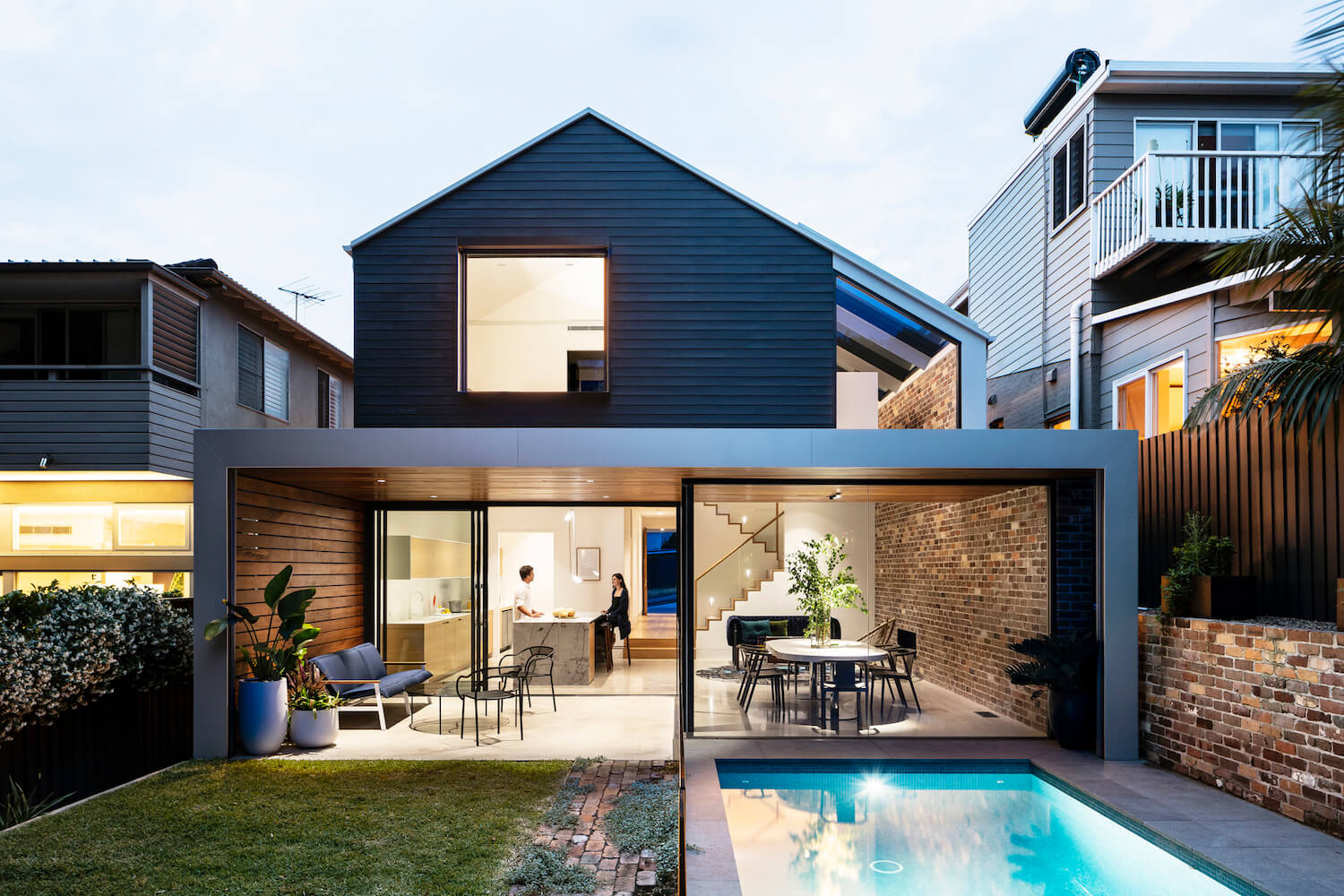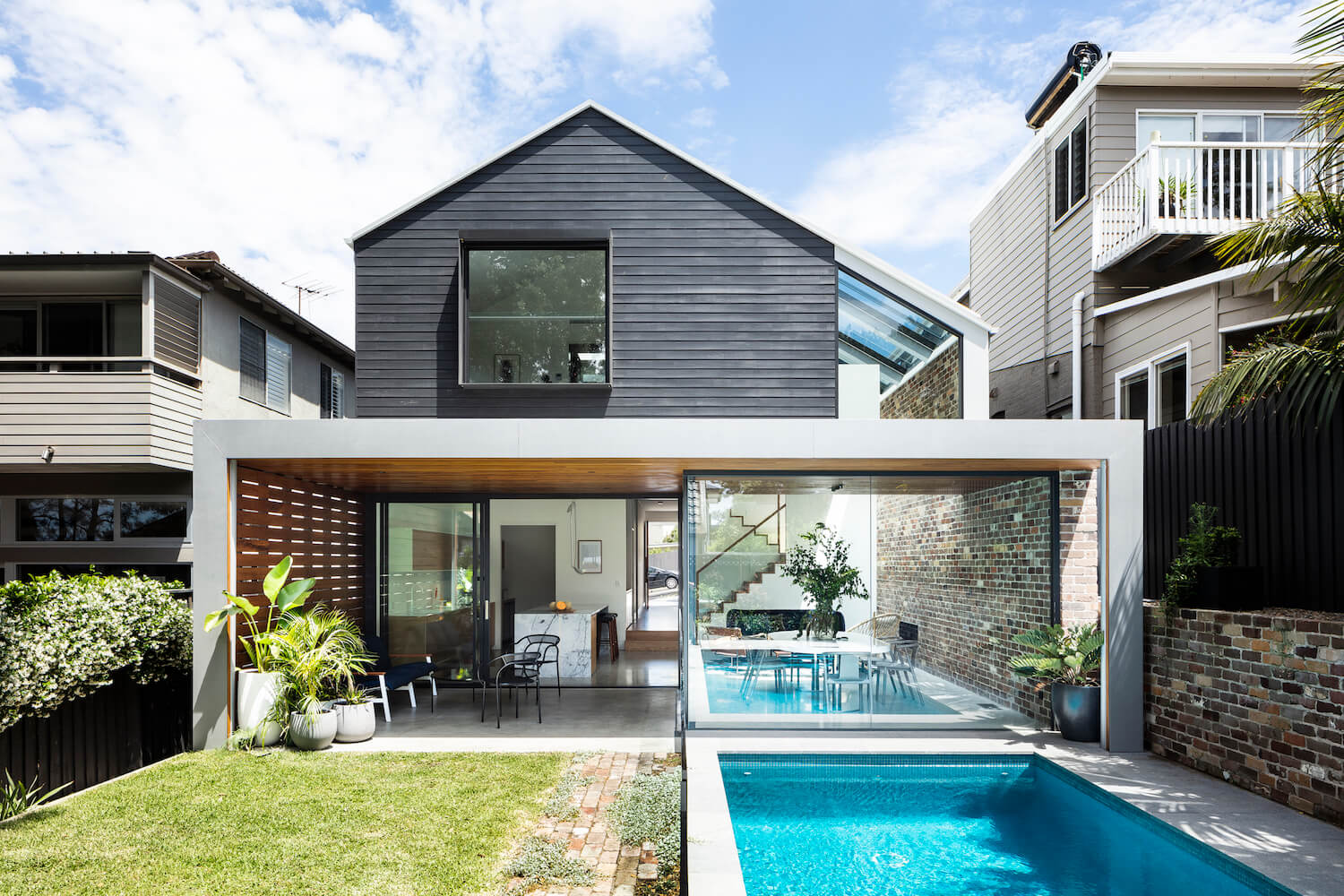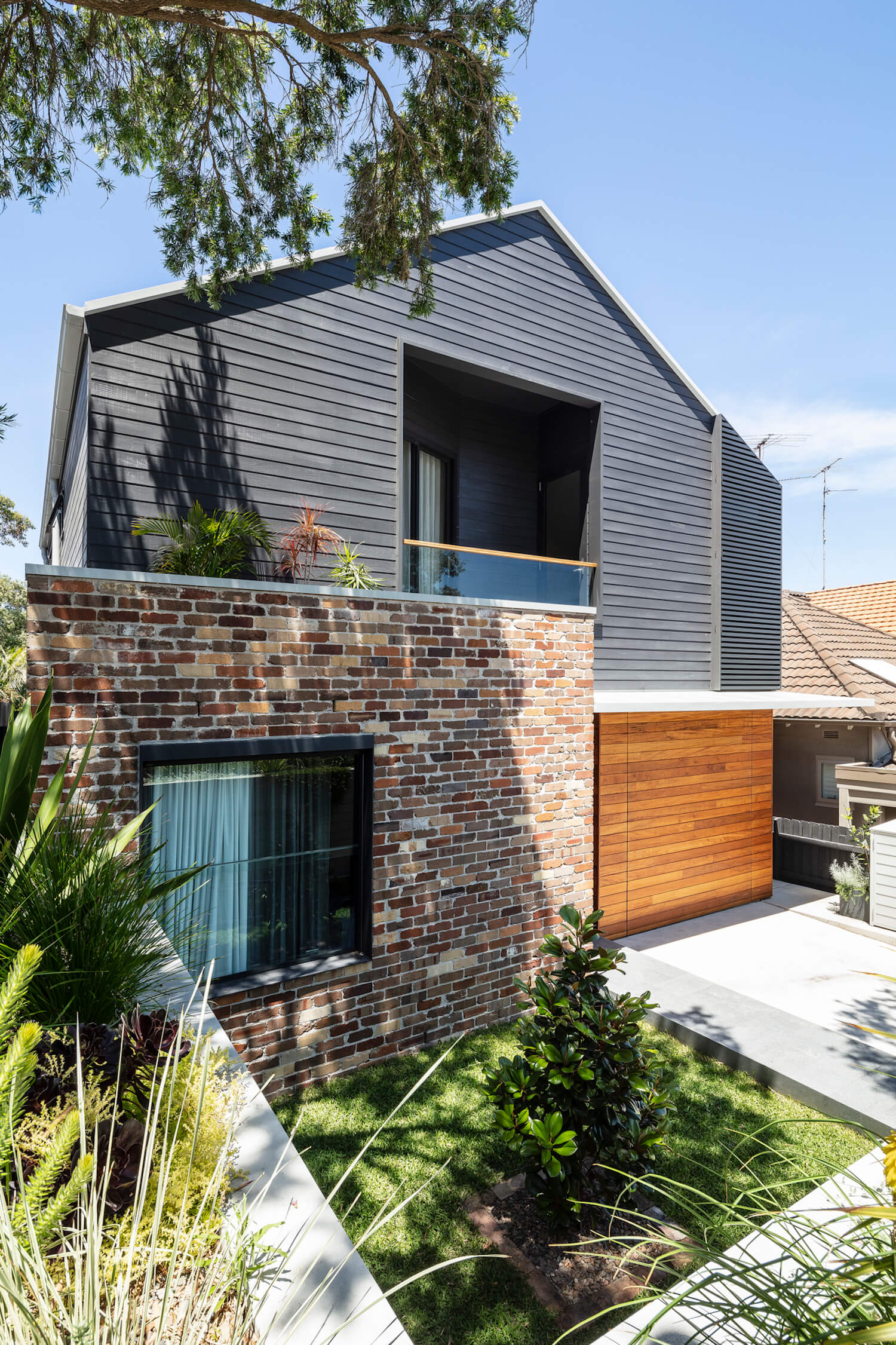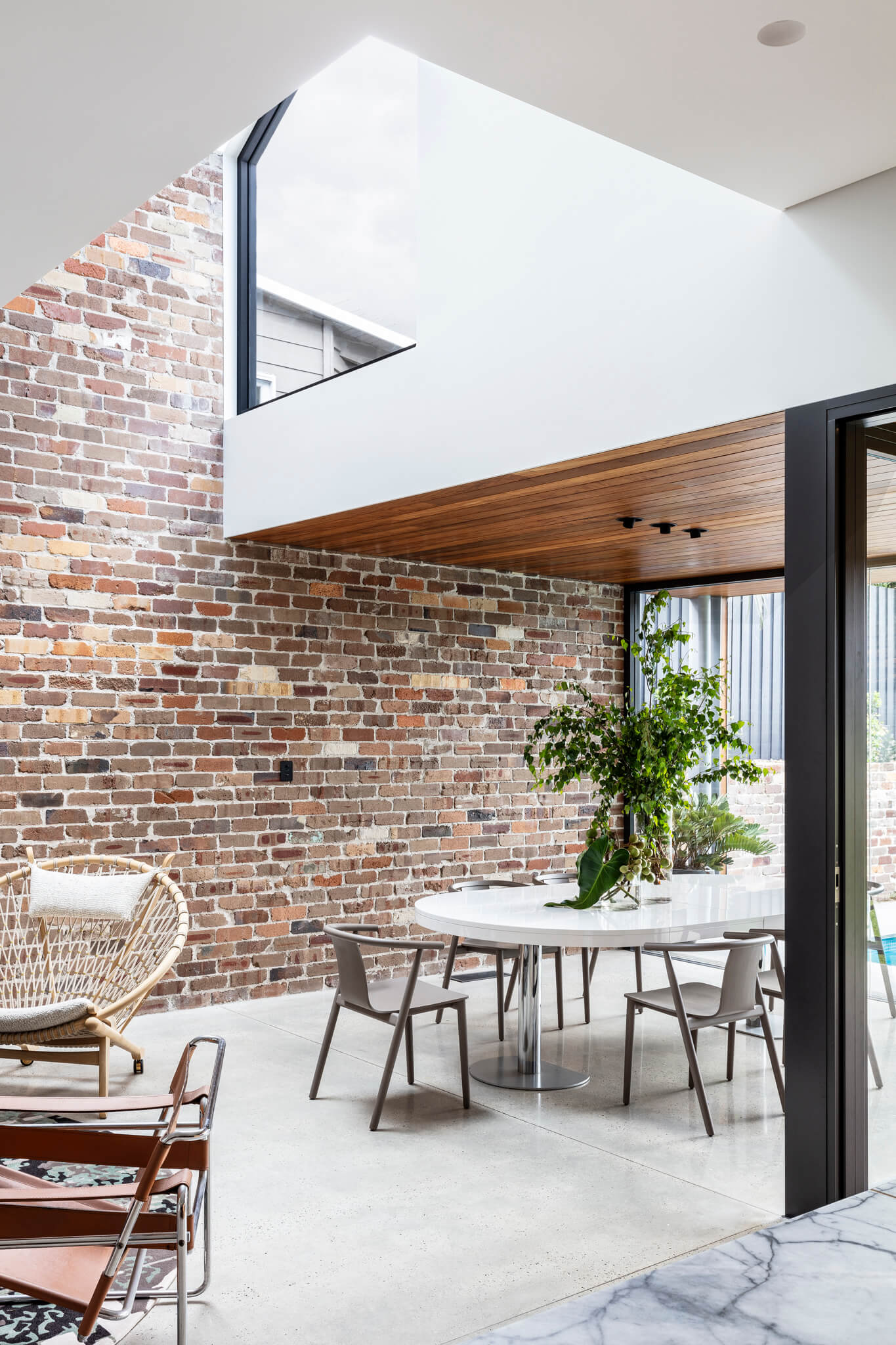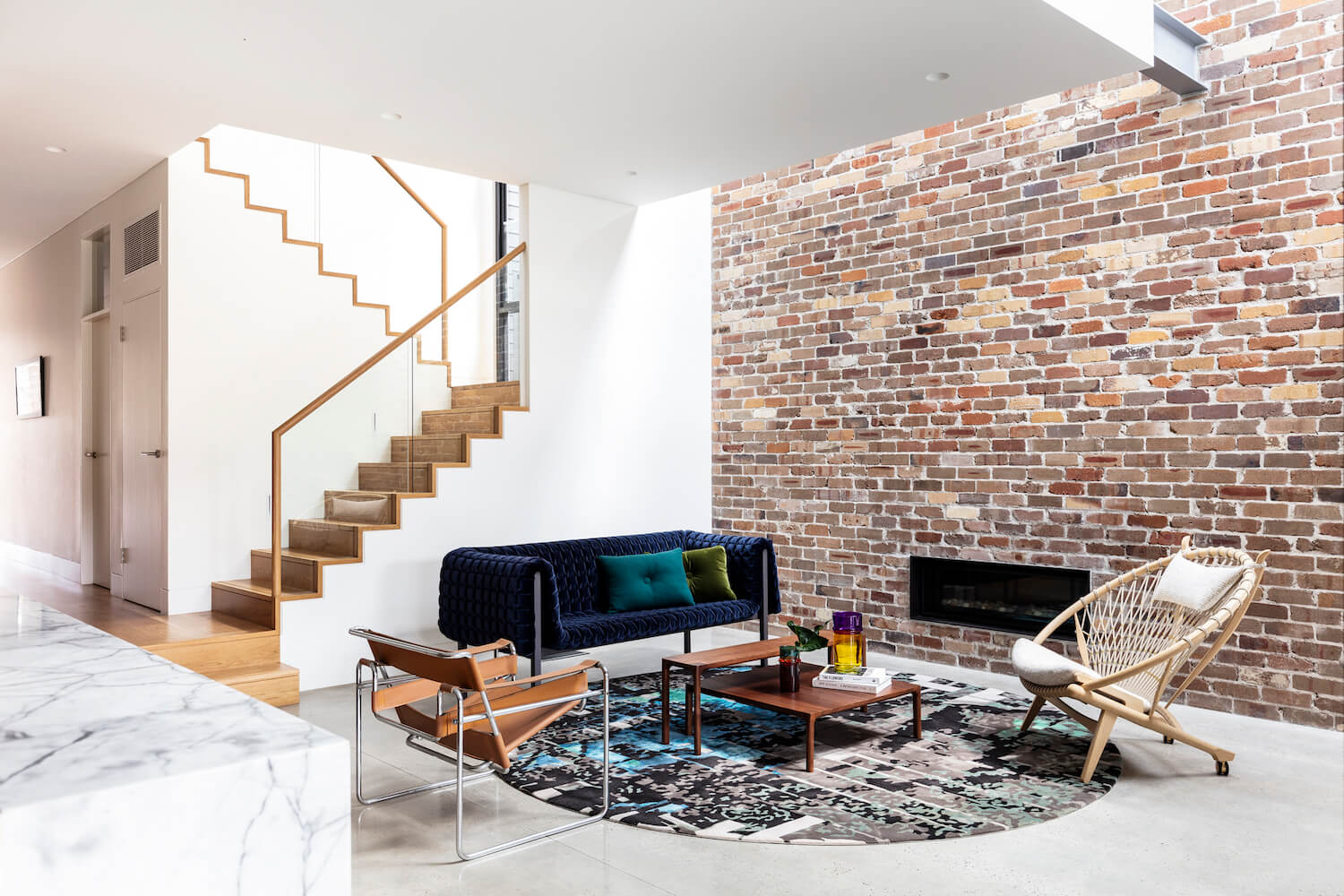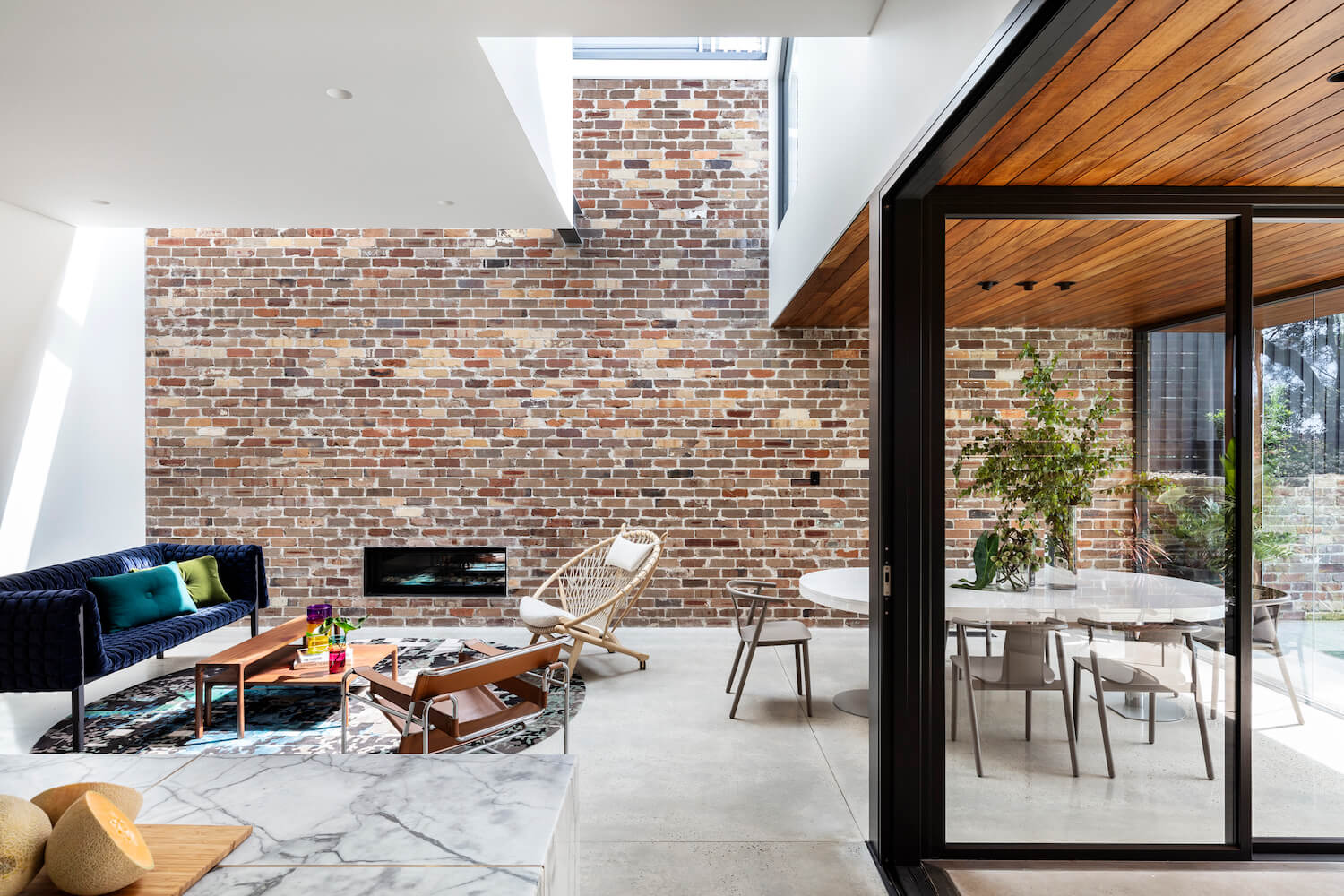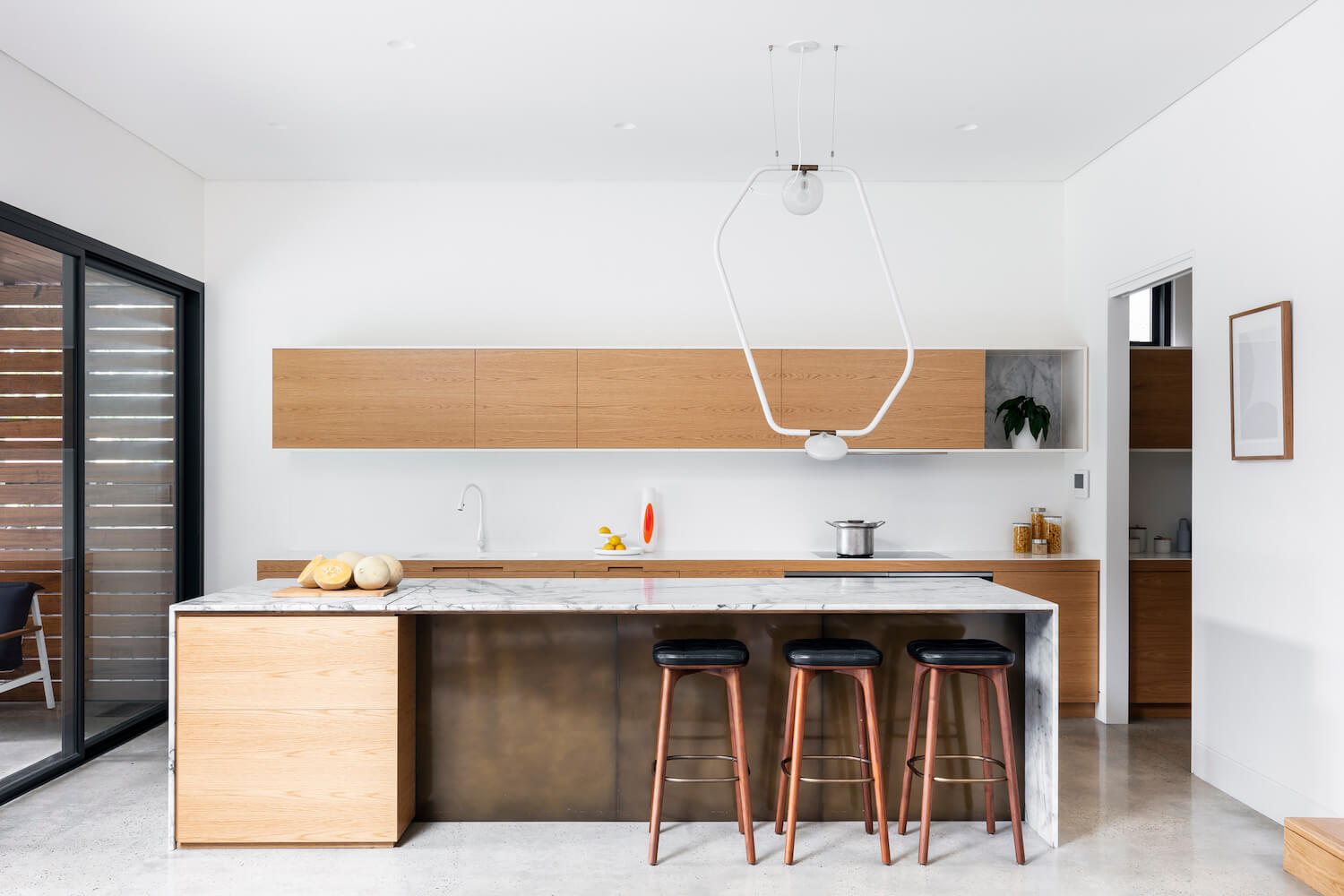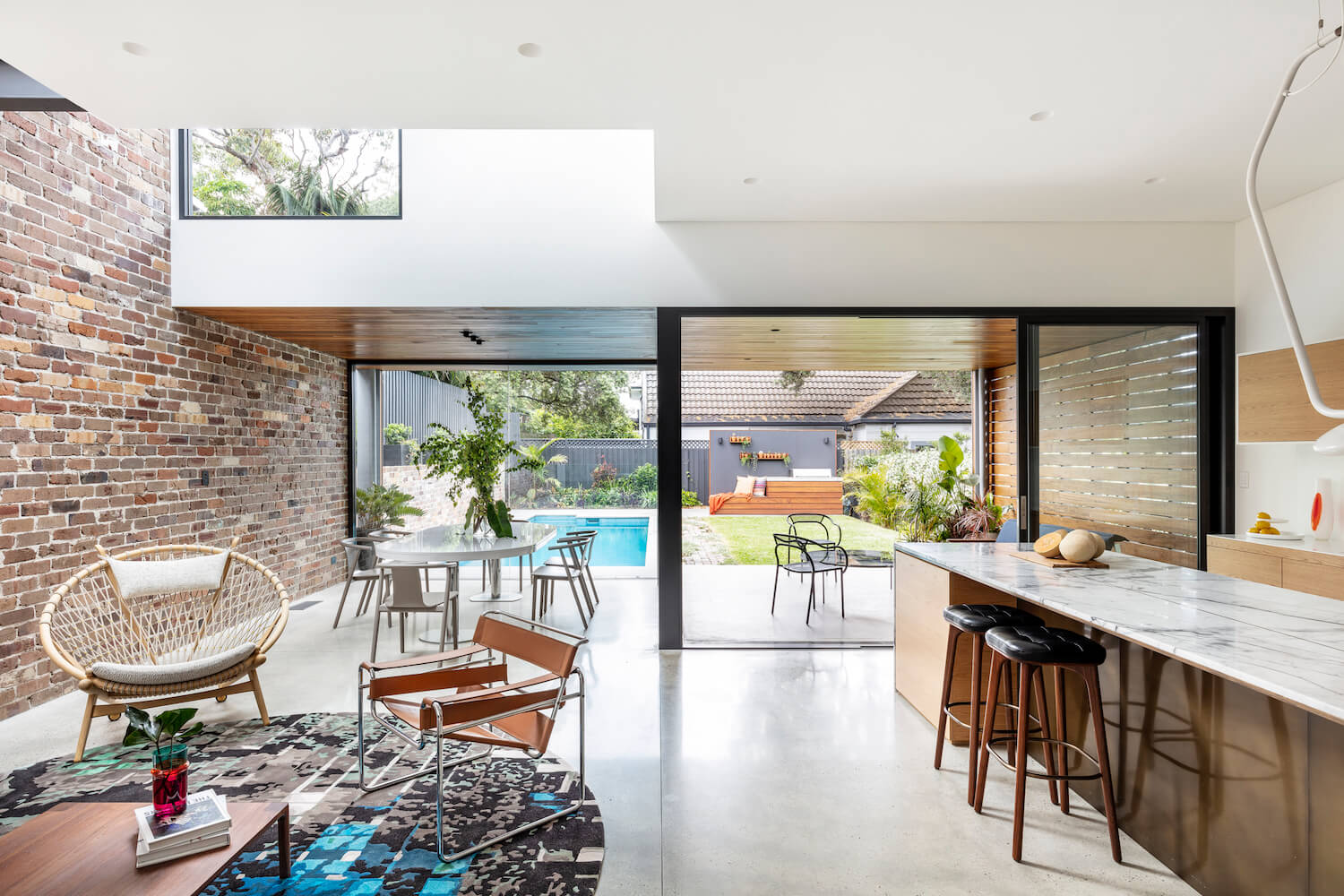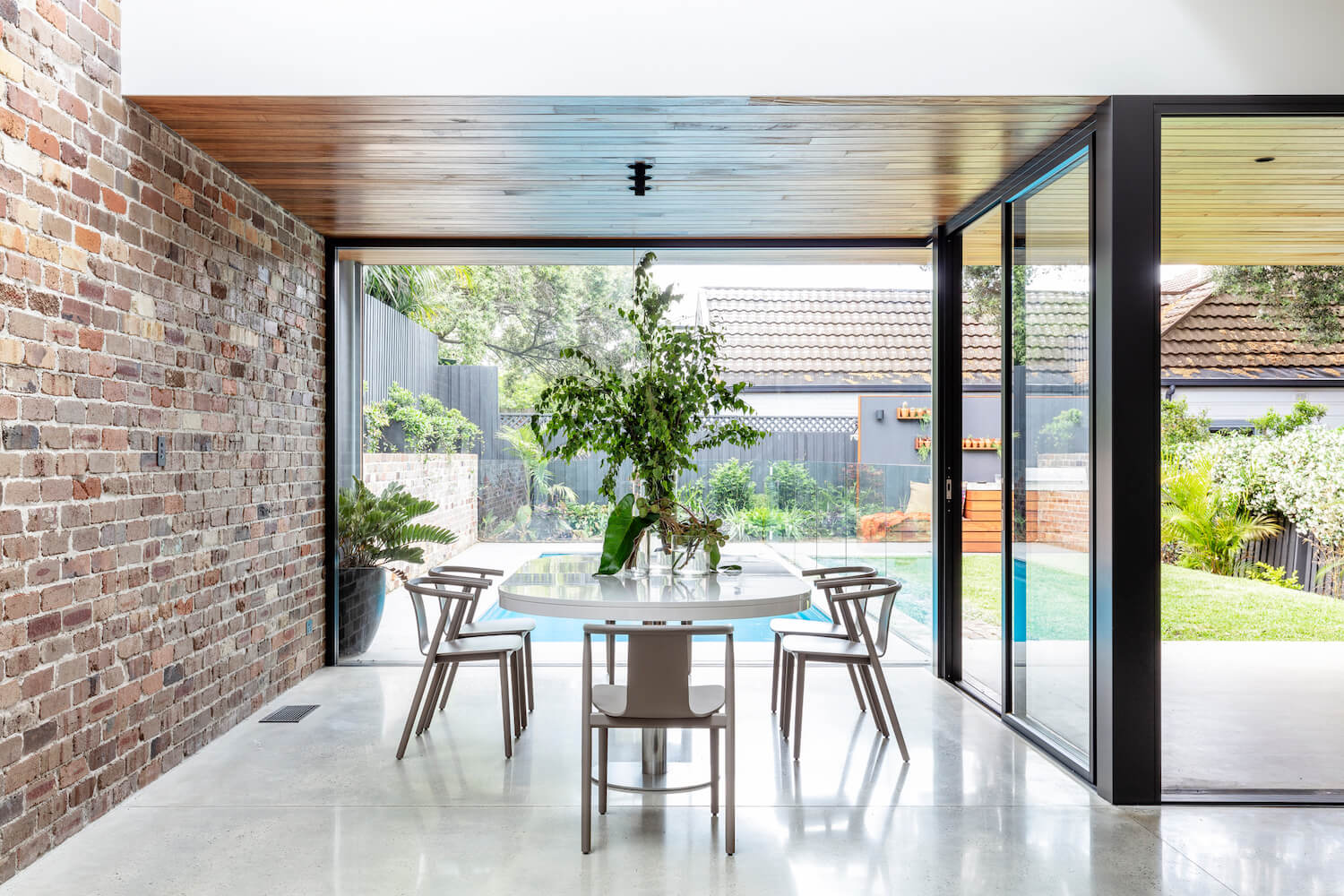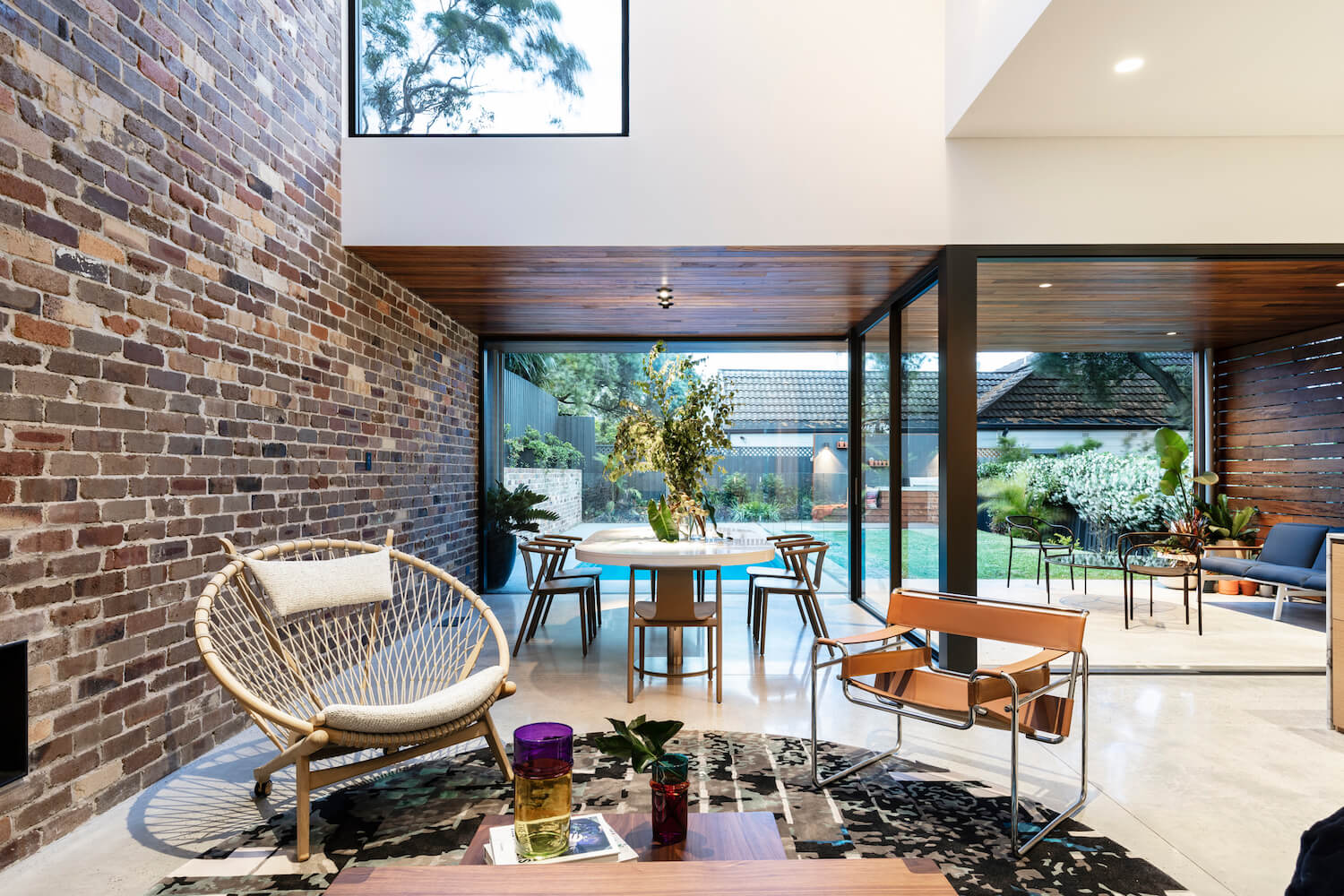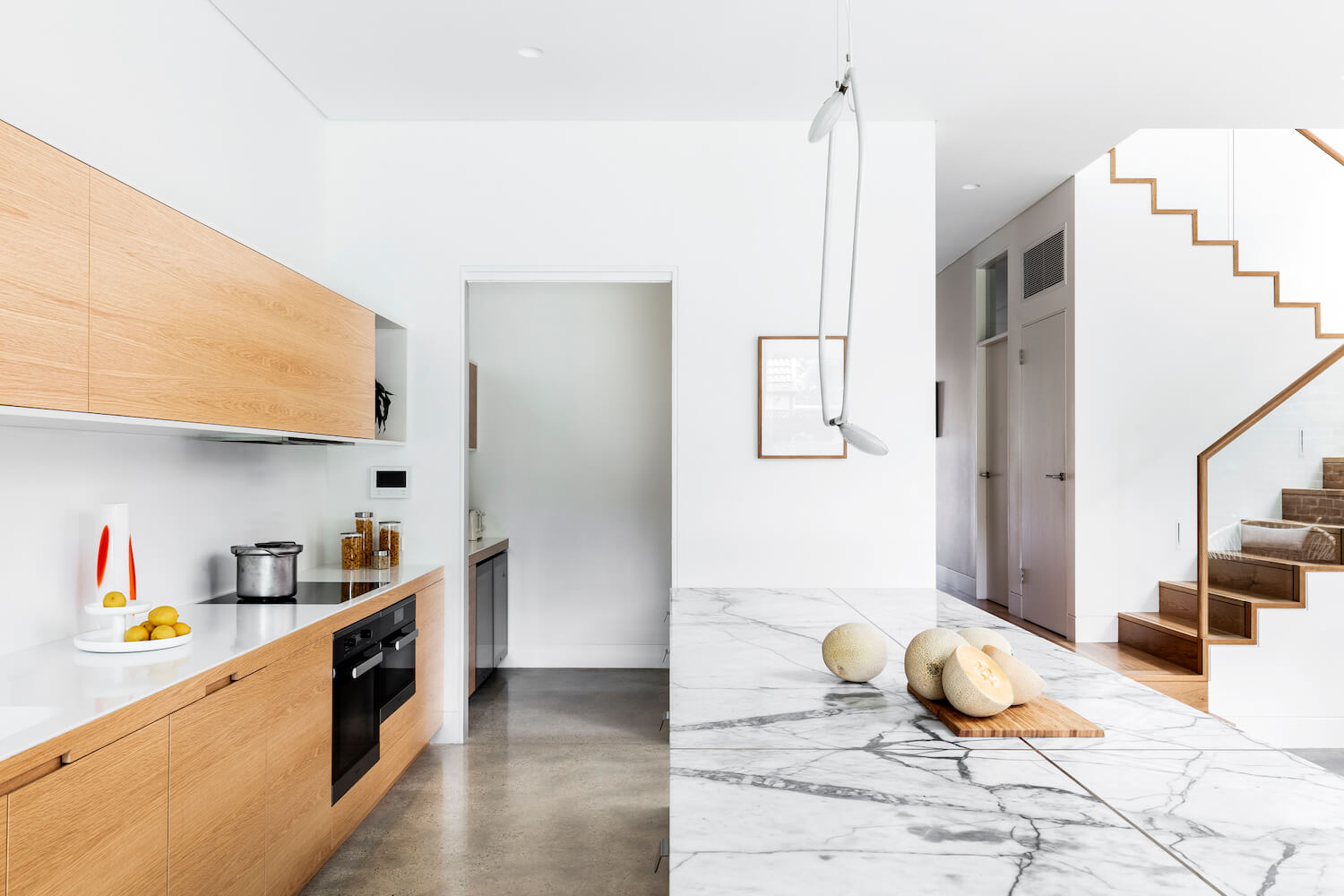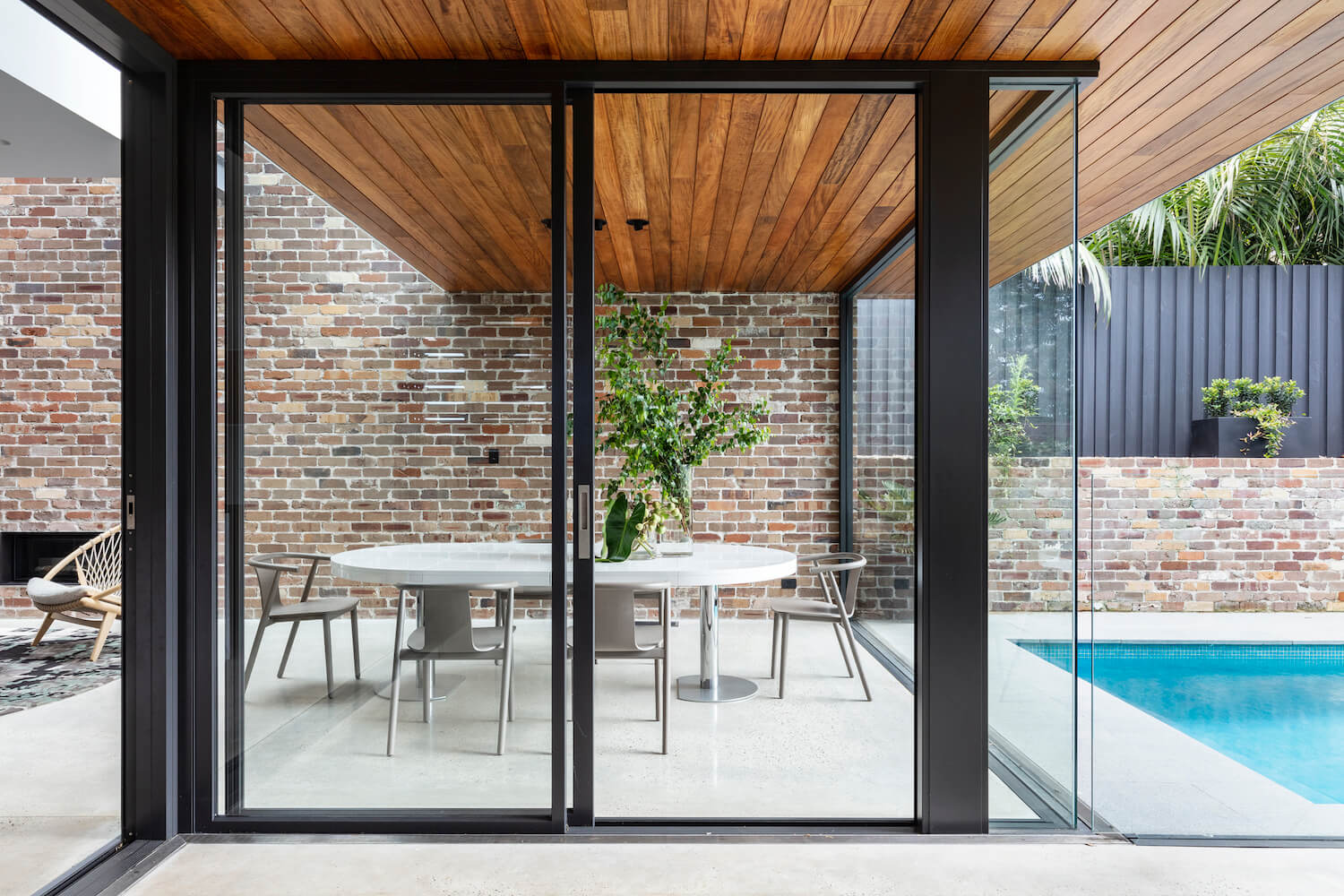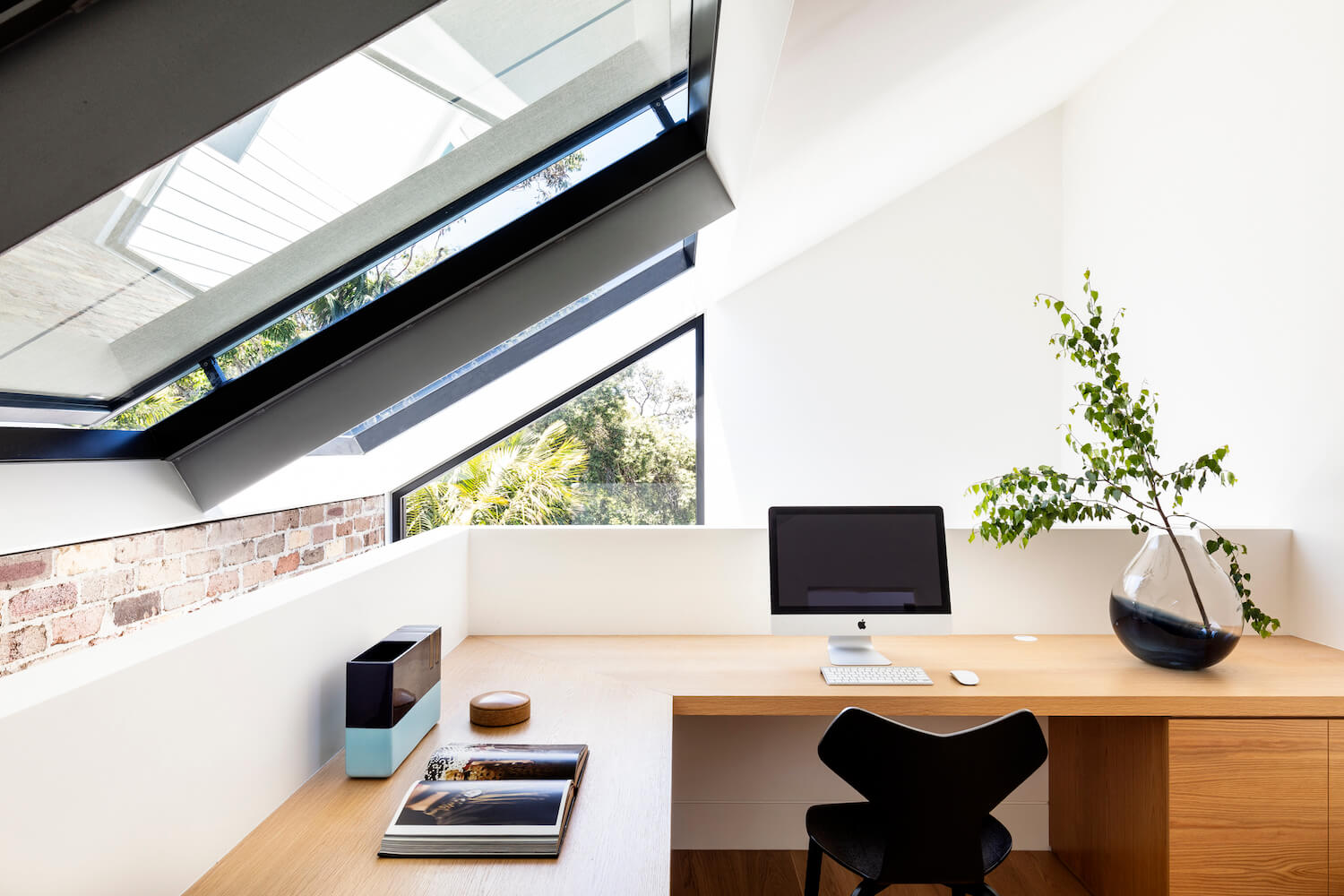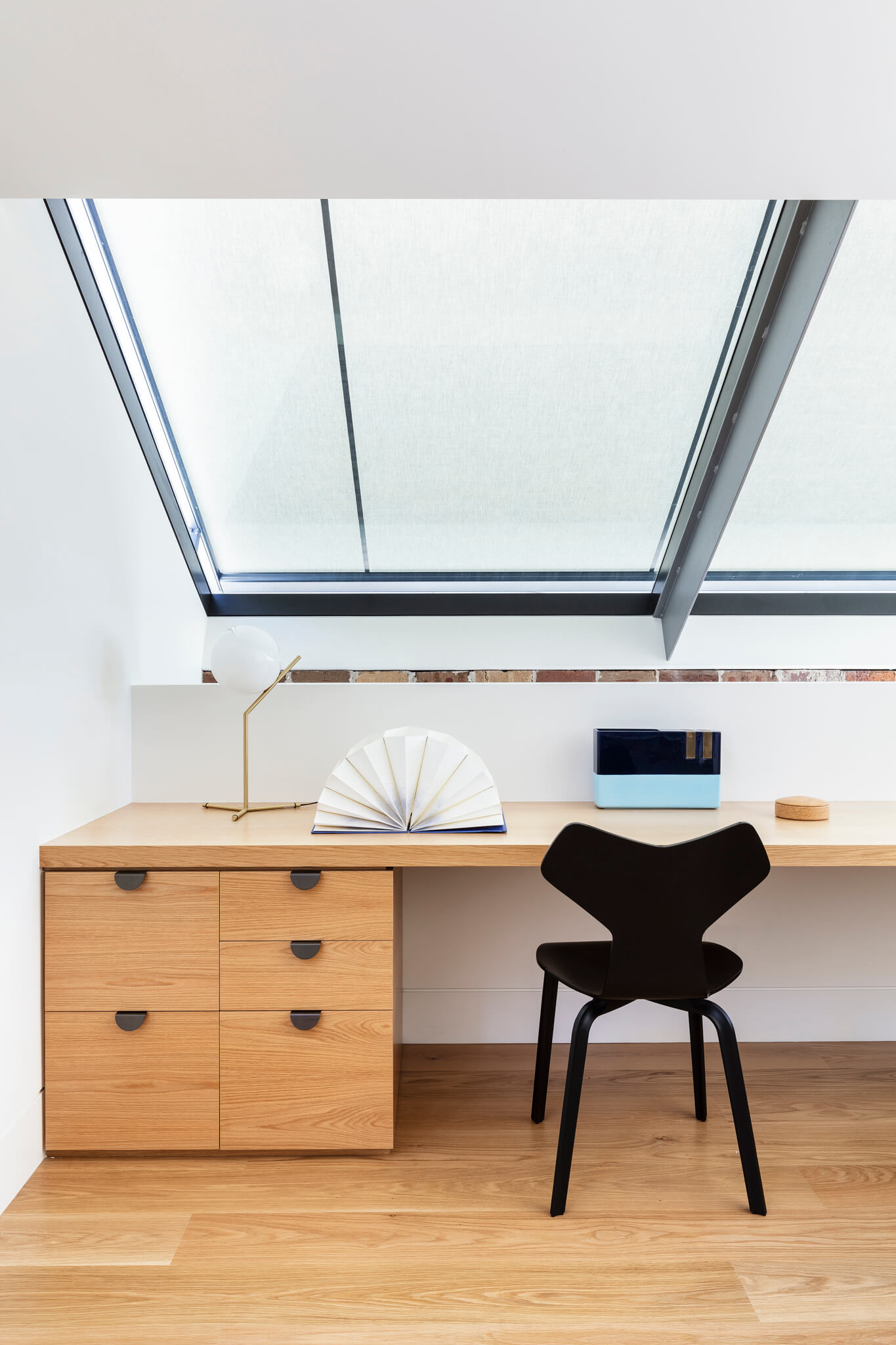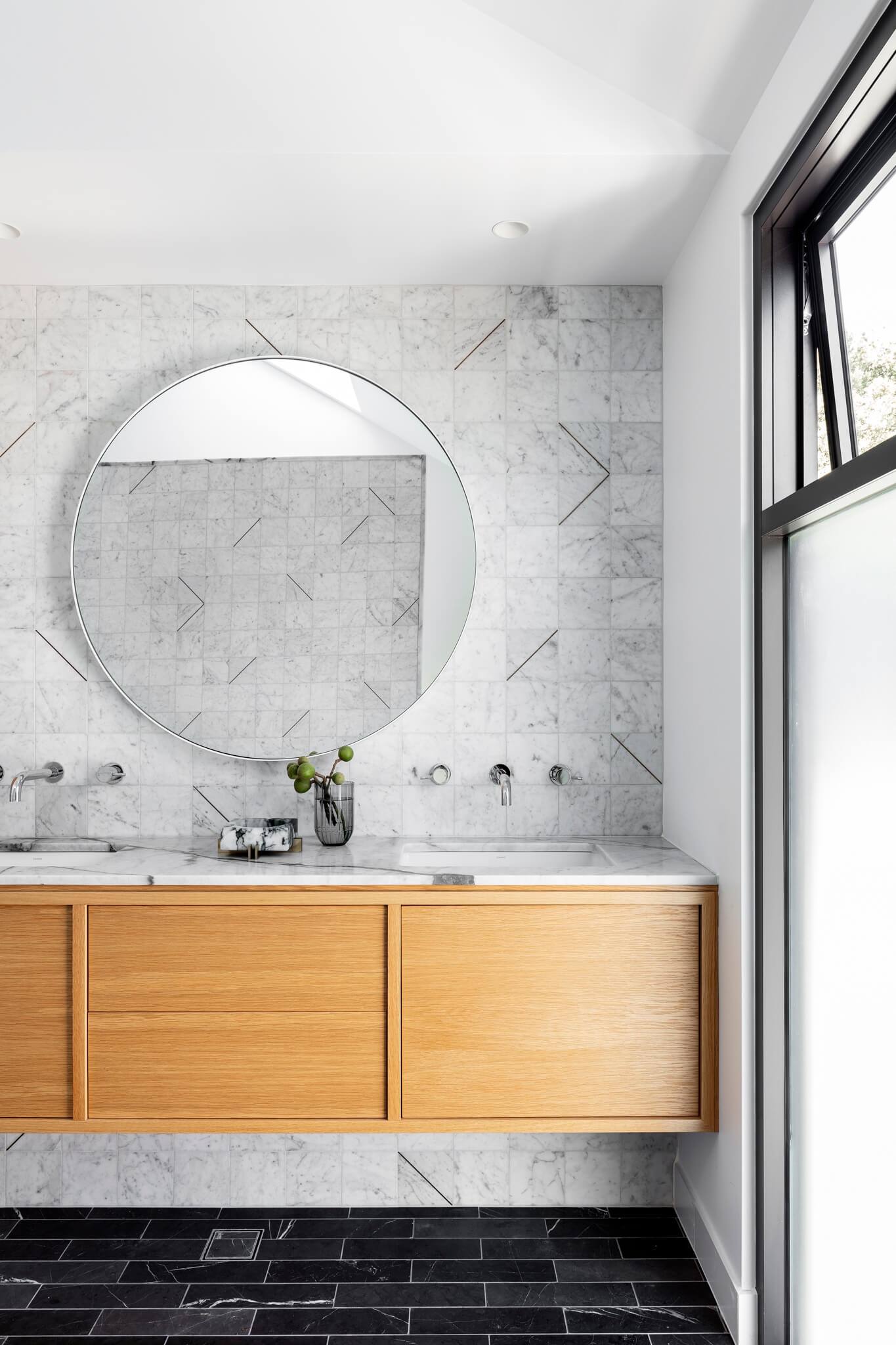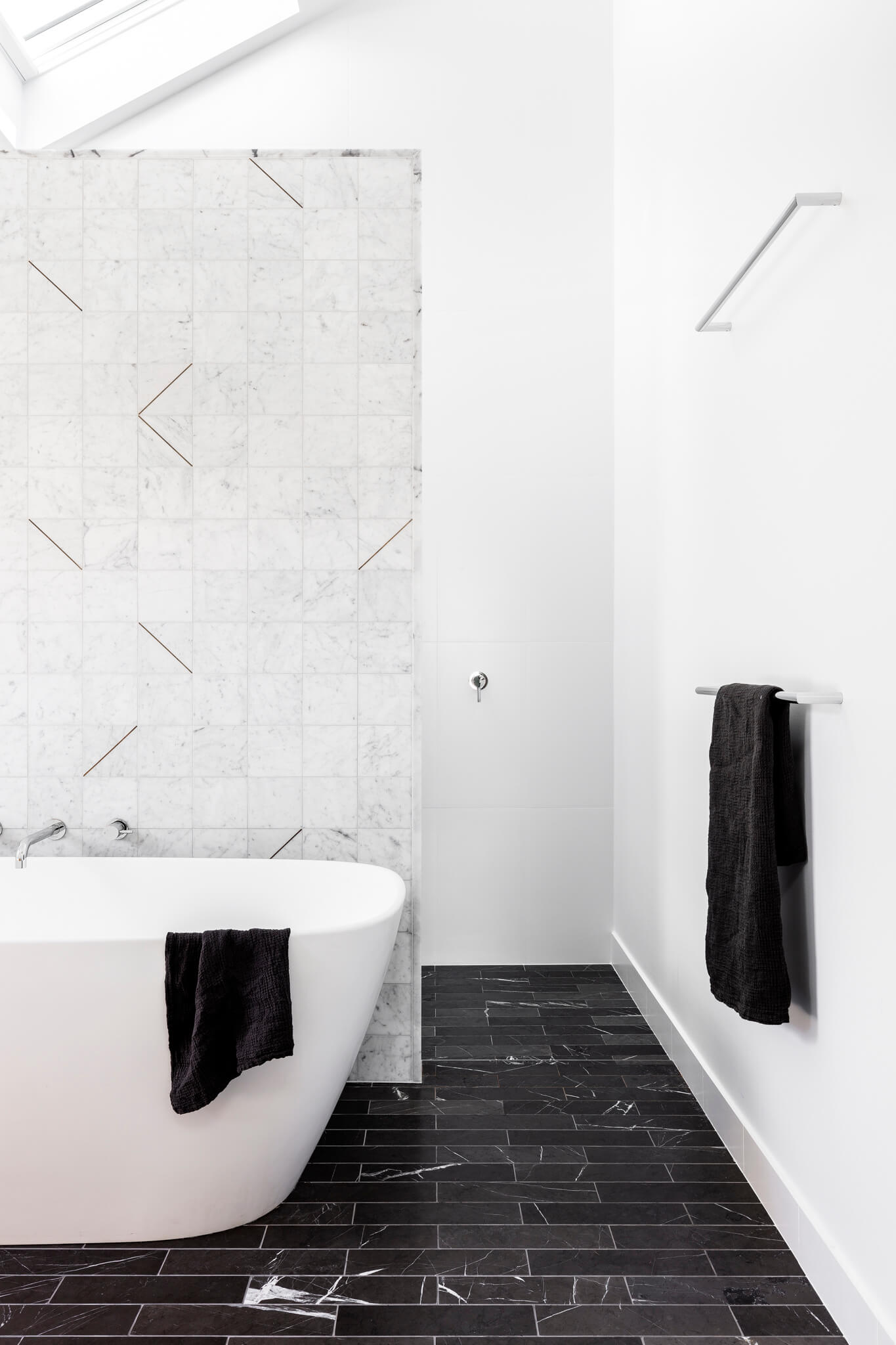 ---