DMG Estudio de arquitectura: The project was carried out for an adult with three adolescent children, and an active social life. The house is in San Salvador, a neighborhood close to the central area of ​​the city of Córdoba, consisting mainly of single-family homes and characterized by having parcels of approximately 350.00m². The lot is located on the northern limit of the neighborhood, defined by a ravine that overlooks the Suquía River, an urban space that crosses the city. This topographic situation offers the possibility of taking advantage of the view without interference.
The parcel, 10.20 meters wide by 33.70 meters long, has a double front: one facing south on La Rioja Street, from where you access, and another facing north, on Humberto Primo Street. There is a difference in level of eight meters between both streets. Francisco Caballero Street dies into Humberto Primo Street at the North end of the lot. The house is laid-out on the lot responding to two different situations. On the upper levels to the north, it is open to take advantage of the benefits of sunlight and the views towards the city.
On the lower level, the aim is to consolidate an urban façade facing Francisco Caballero Street, containing the ravine and generating a meeting point for the neighborhood. Towards the south, the house presents a closed and introverted expression. The program is organized in three levels: private sector on the upper floor, social sector on the ground floor, and the service area and swimming pool (which are partially buried) on the lower level, containing and leveling the terrain. The house has two outdoor spaces conceived in different ways: the larger one to the north is considered an "urban terrace" and the smaller one is "a courtyard" acting as a structure of the program. The courtyard, on the ground floor, buffers the private from the public sector.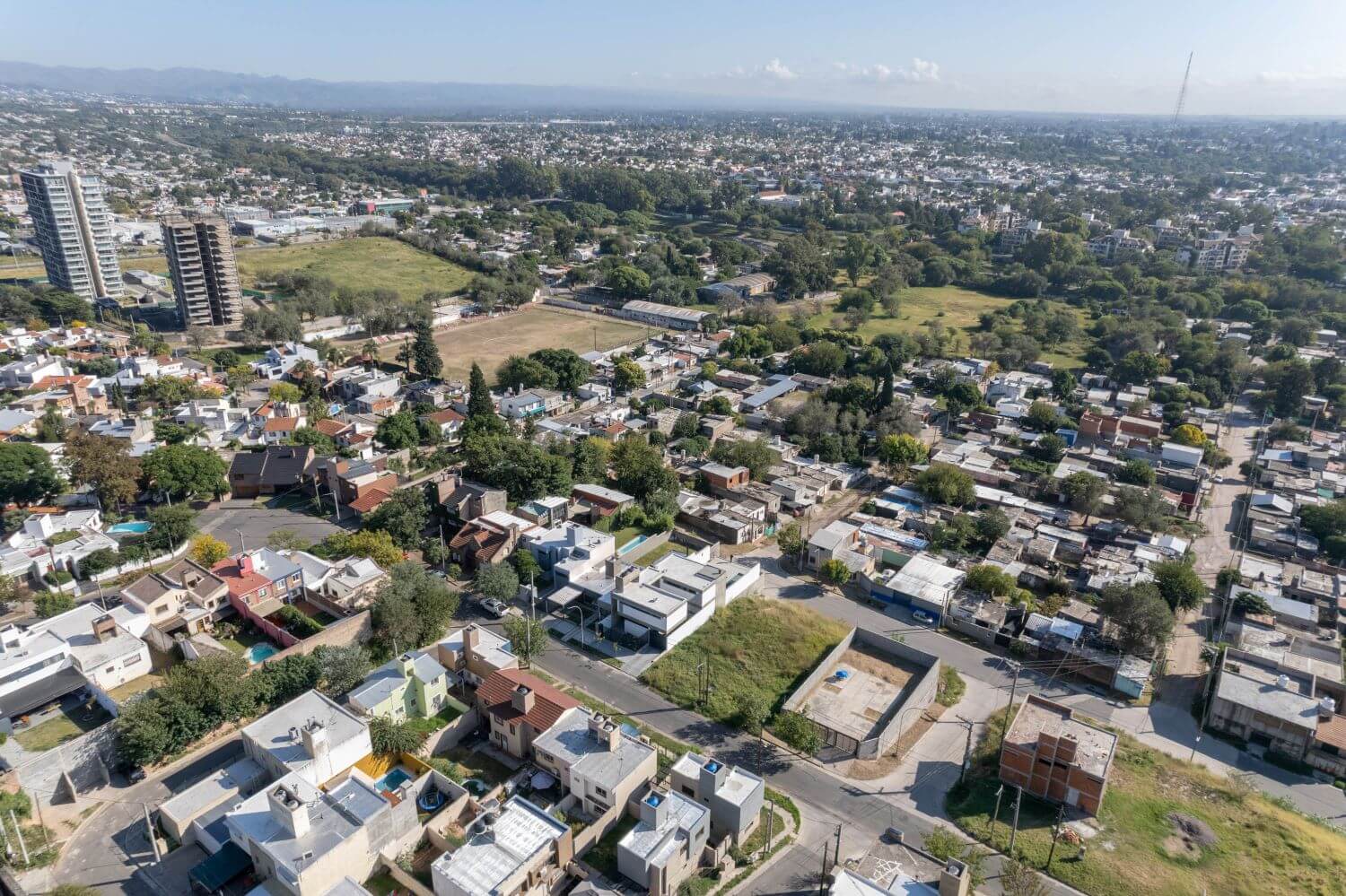 On the upper floor, it separates the adult bedroom from the adolescents' bedrooms in order to provide privacy to both. The sequence of the outdoor spaces allows a spatial and visual continuity that begins in the living room and culminates in the terrace, where distant views of the city can be enjoyed from all areas on the ground floor. Also, it allows north-south cross ventilation throughout the house.
A double-height gallery is the area that connects the house with the terrace to the north. It is an interior-exterior transition space that represents the change of scale from the domestic to the urban. The chosen materials were exposed concrete slabs and partitions, using phenolic formwork and ceramic blocks with white stucco walls. Shades were designed in metal with horizontal slats to the north and vertical ones to the east.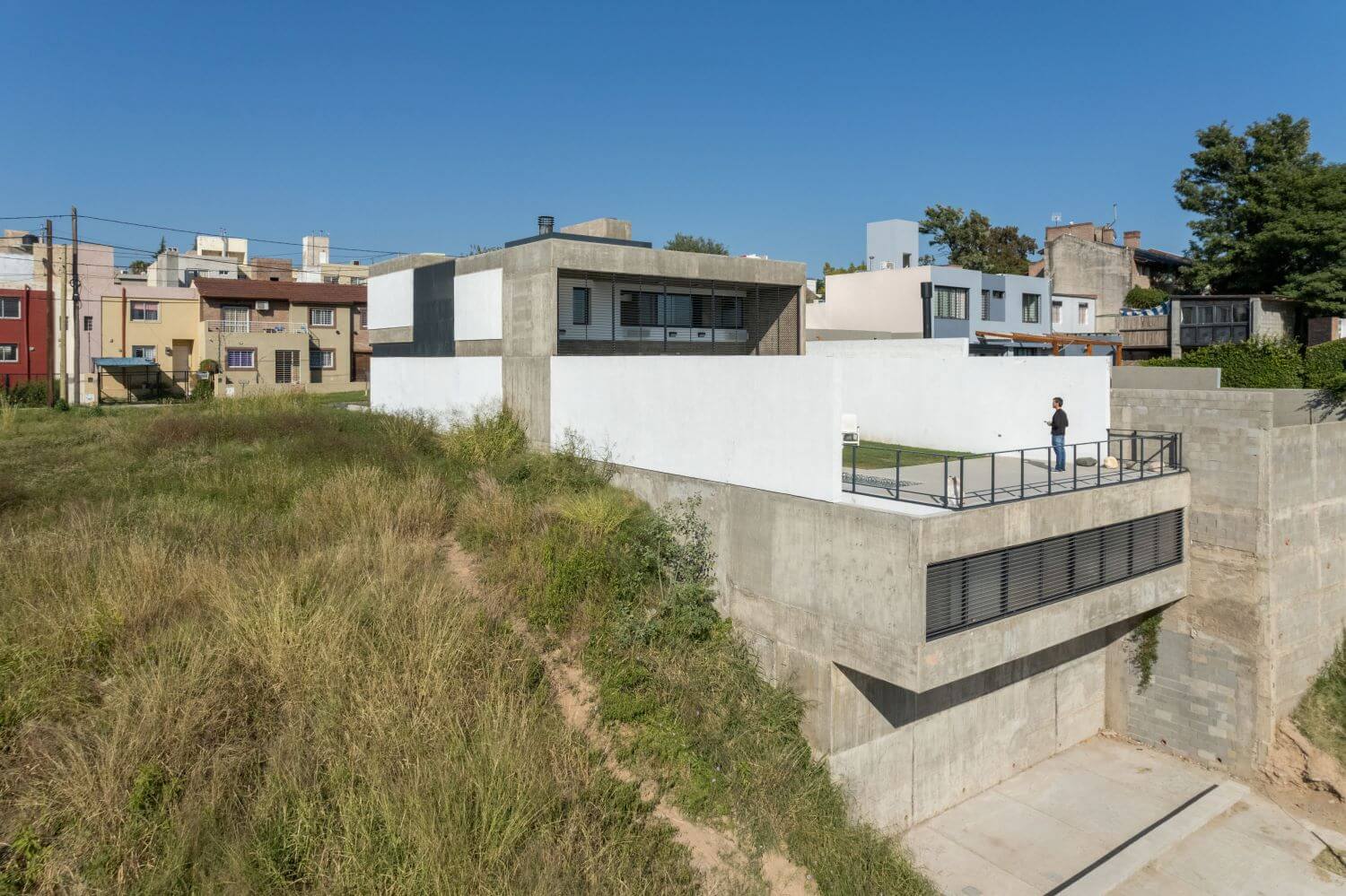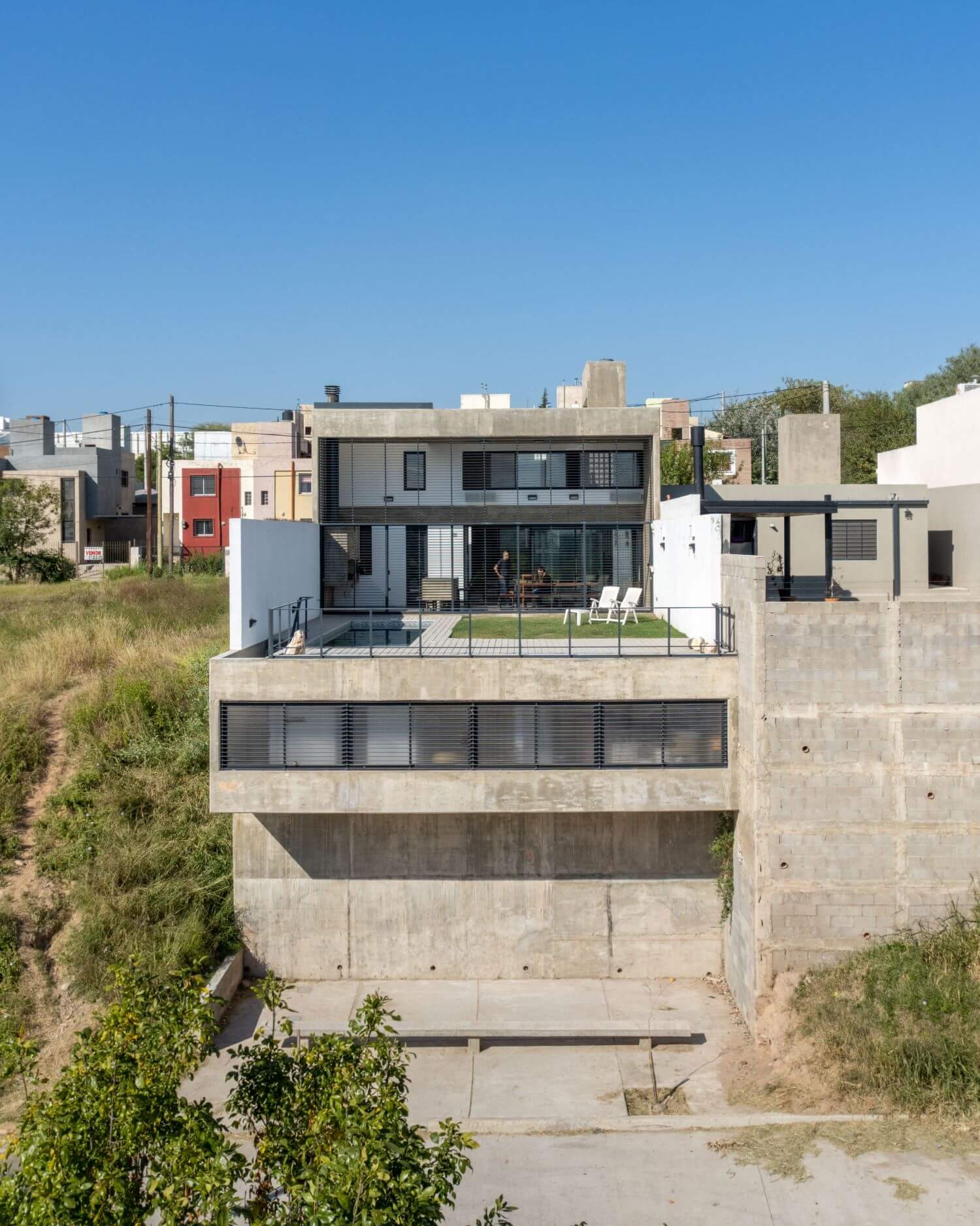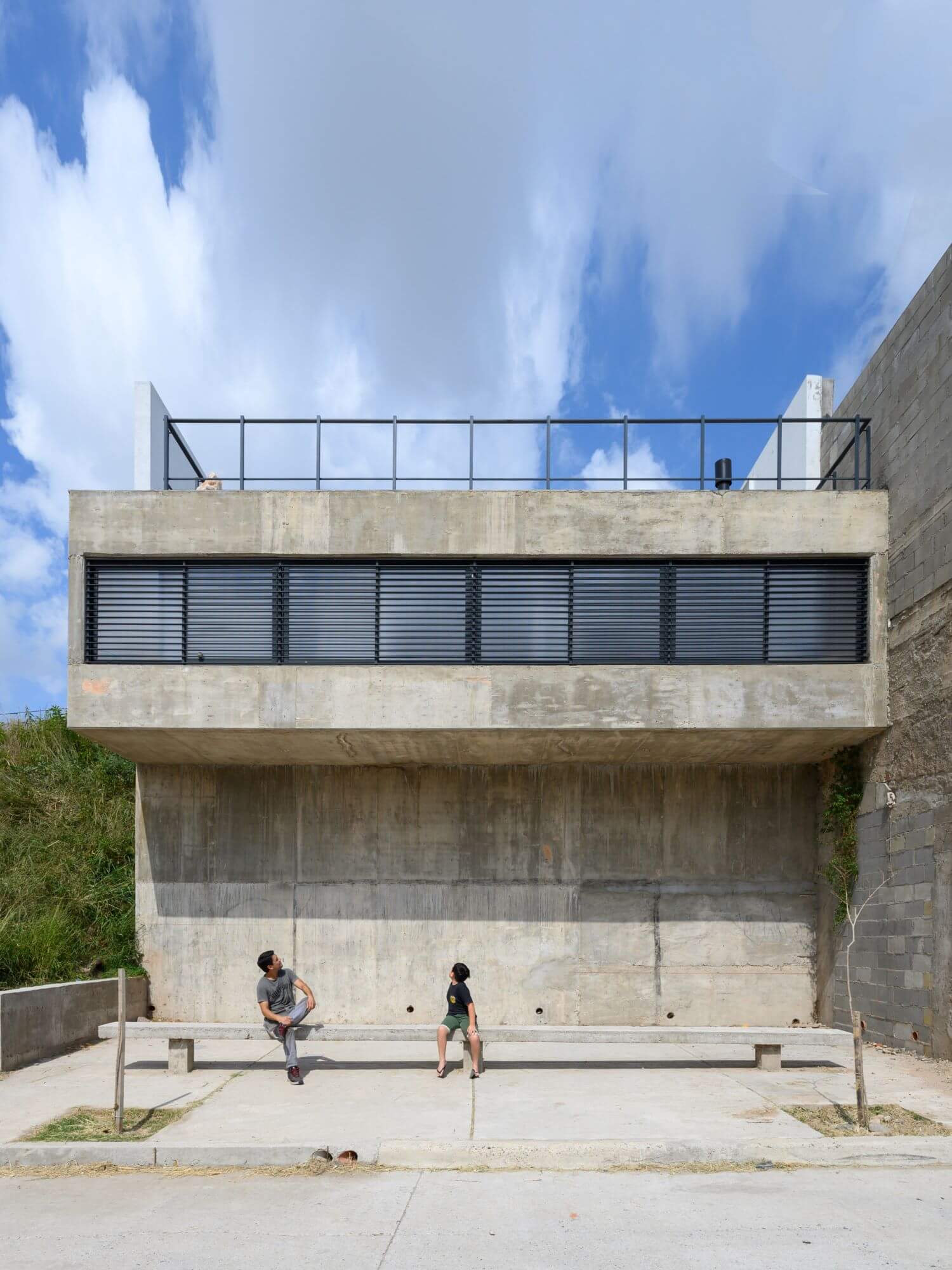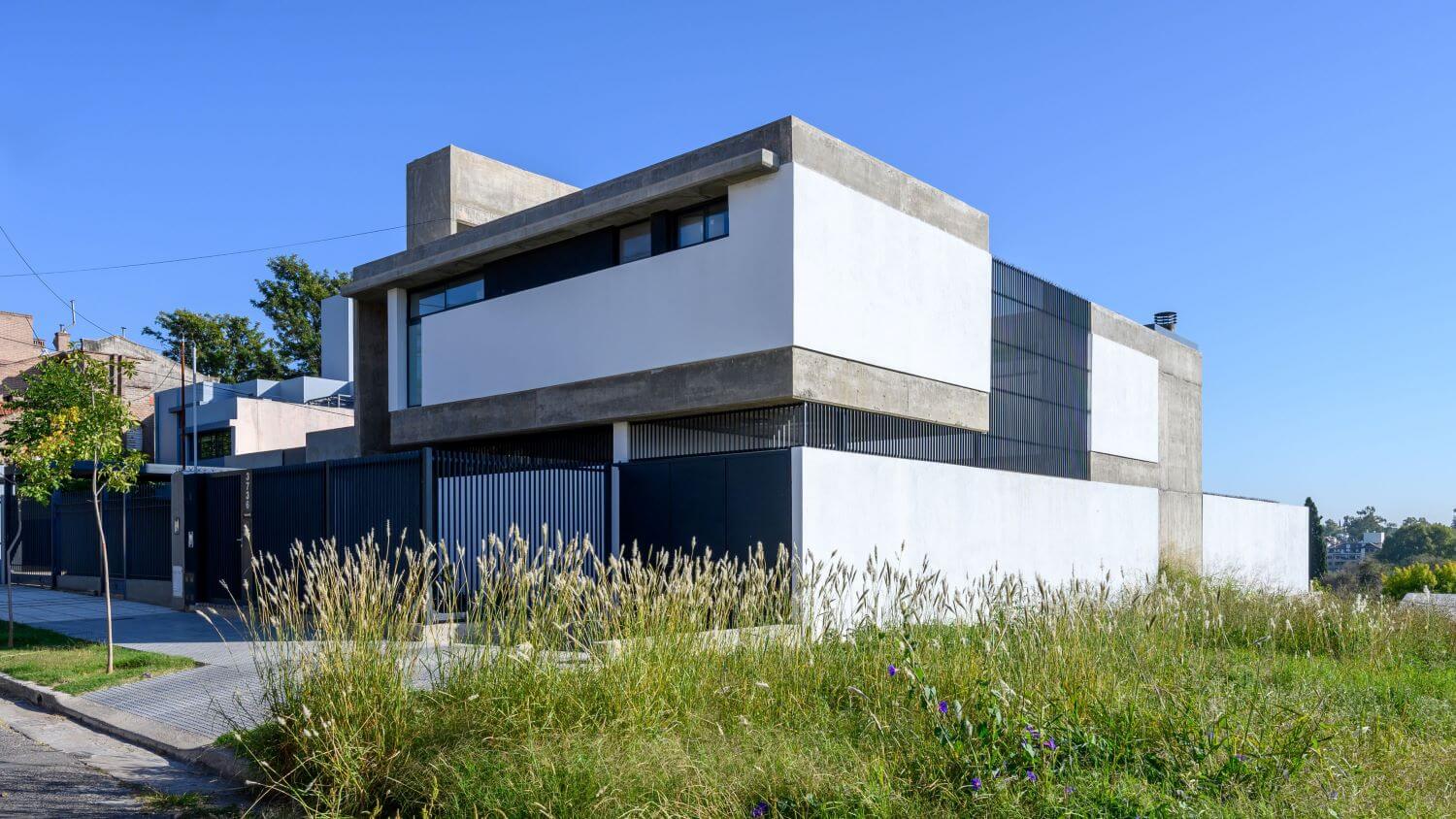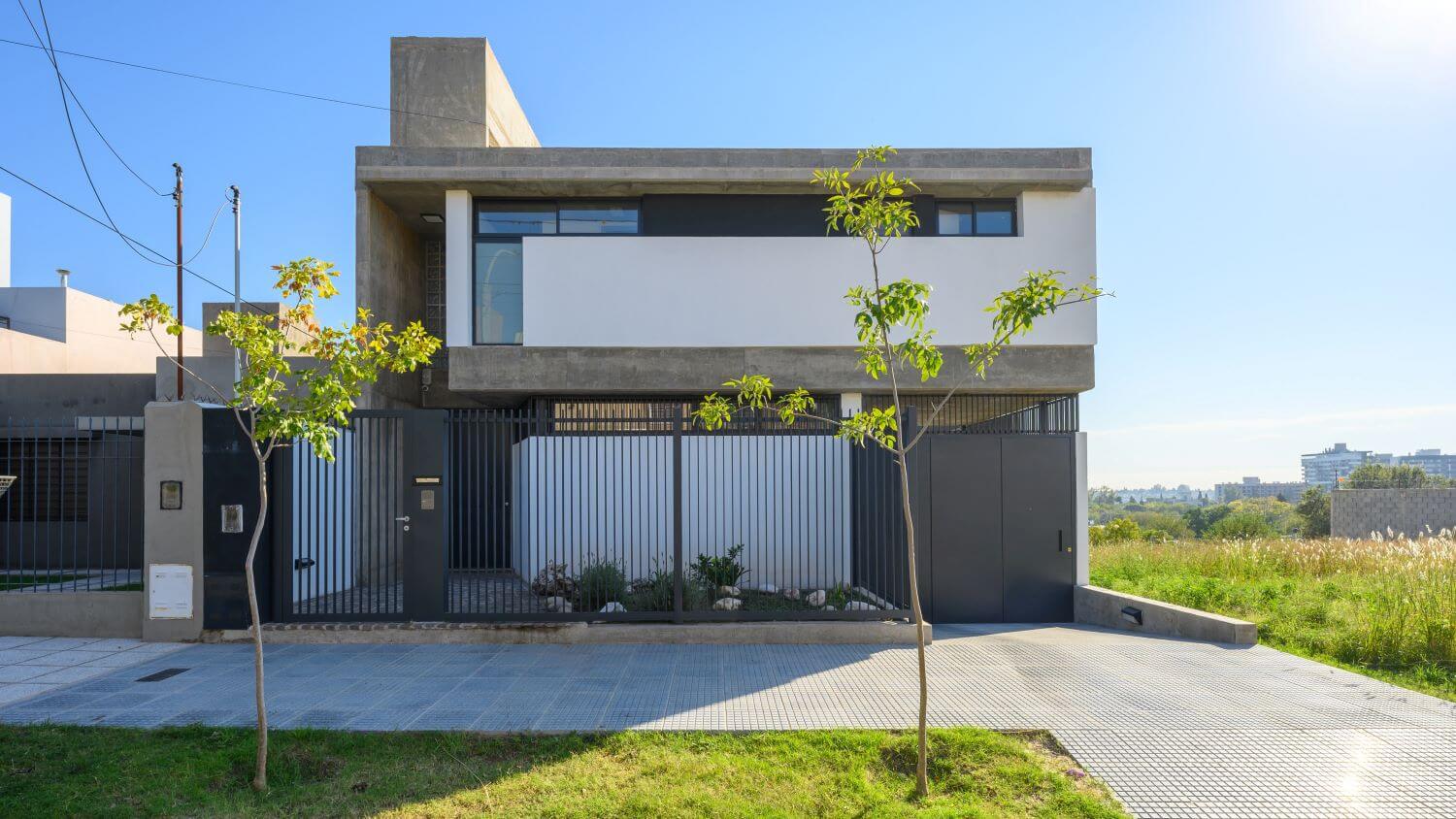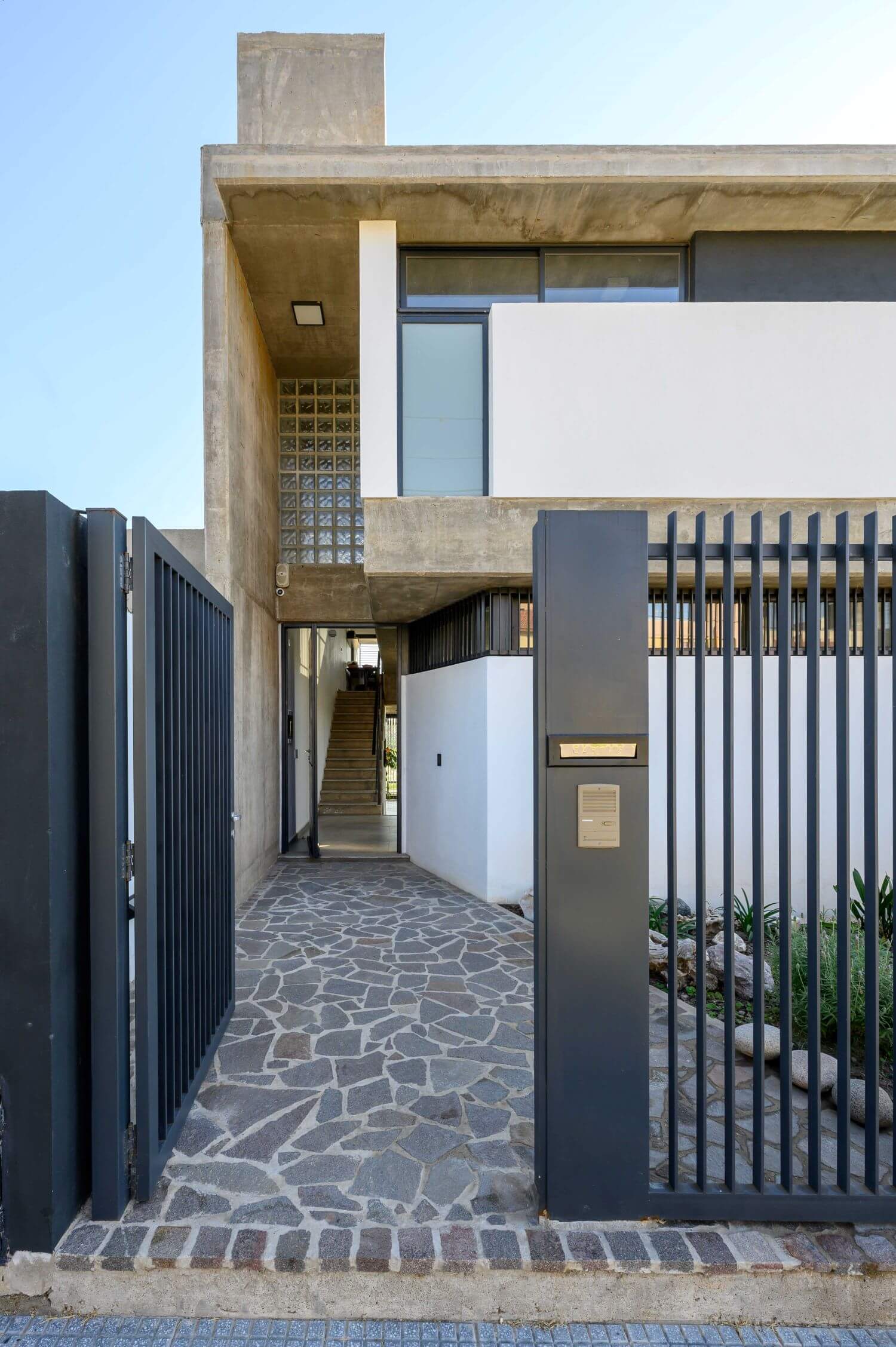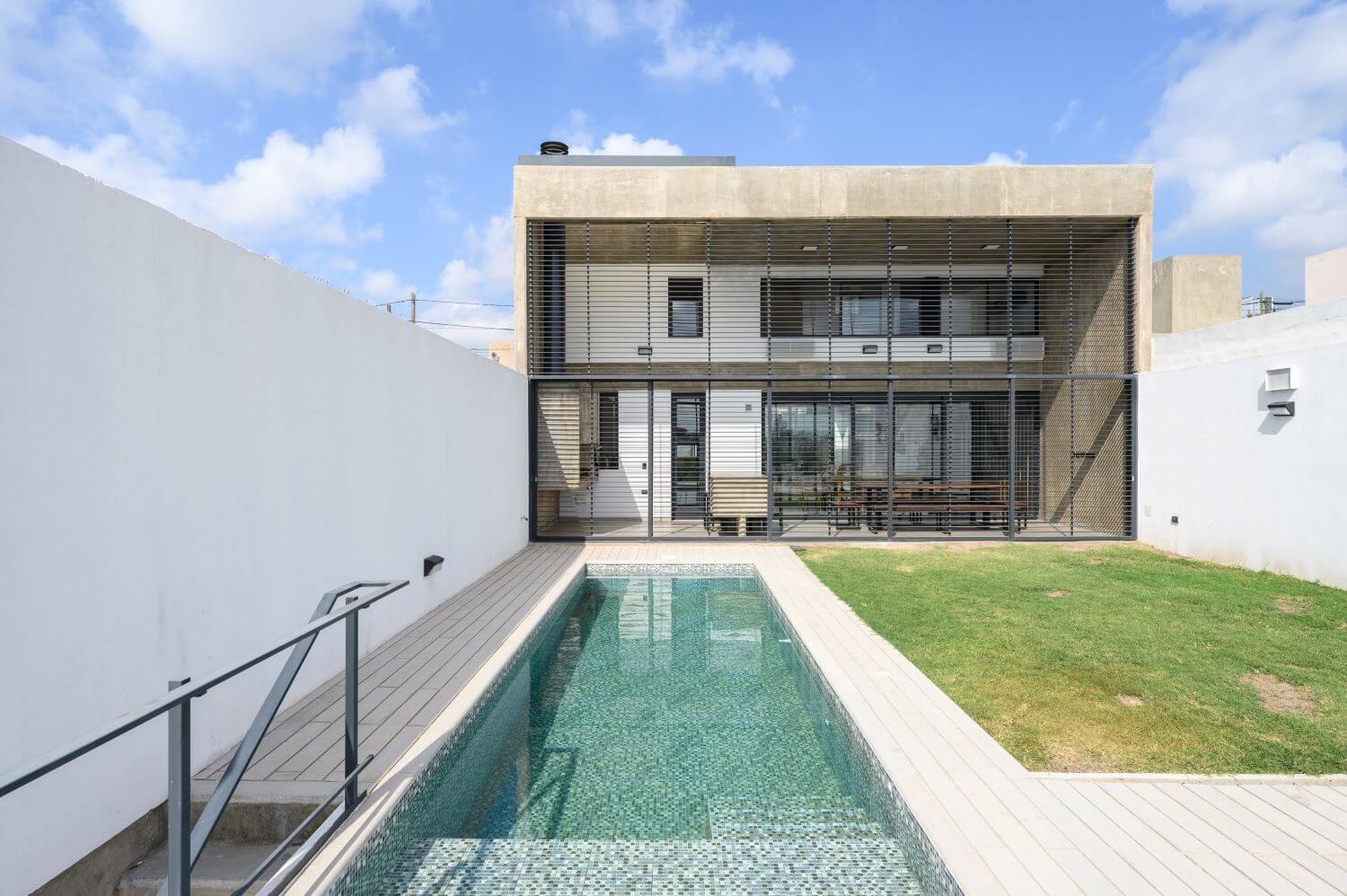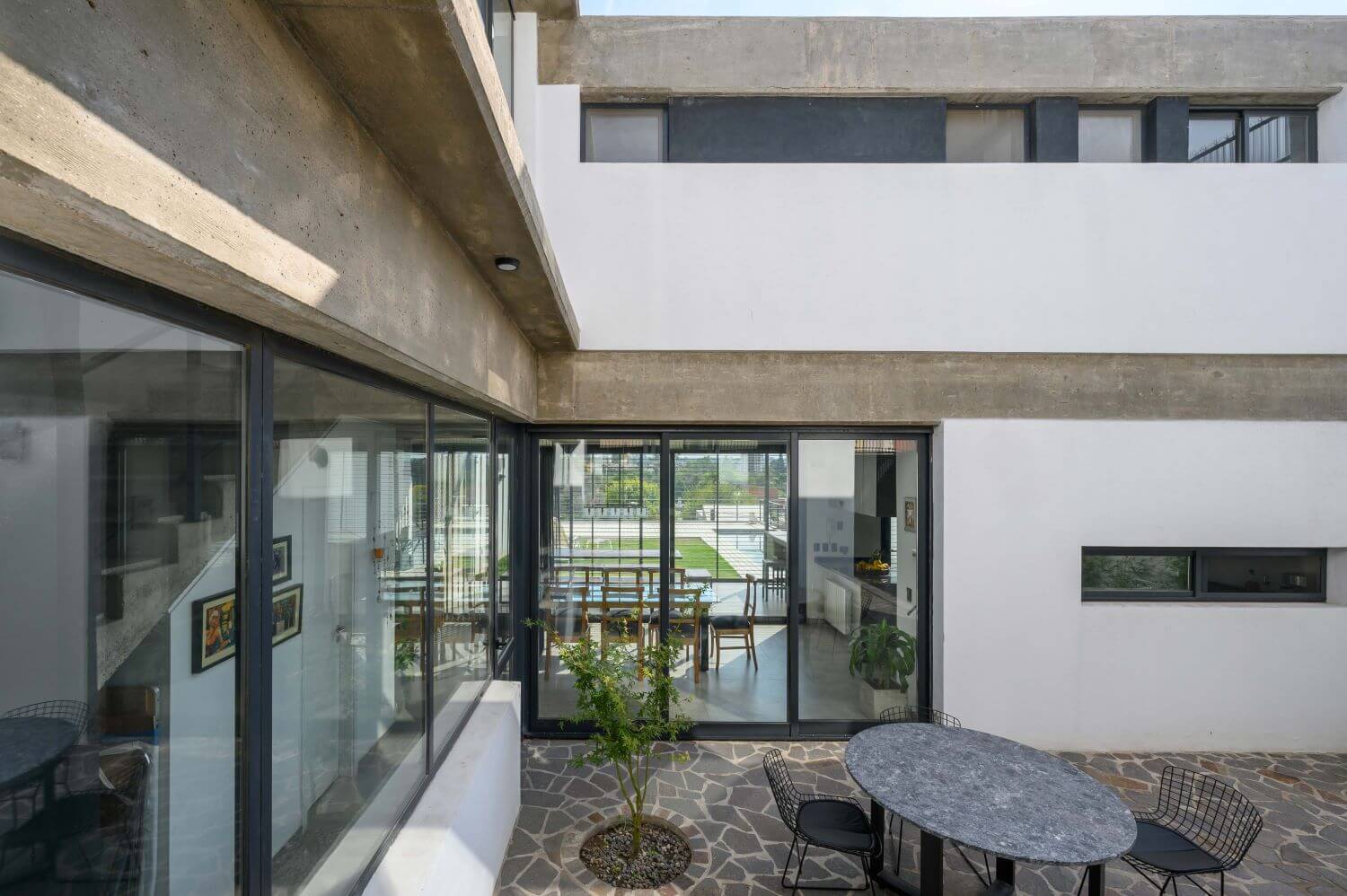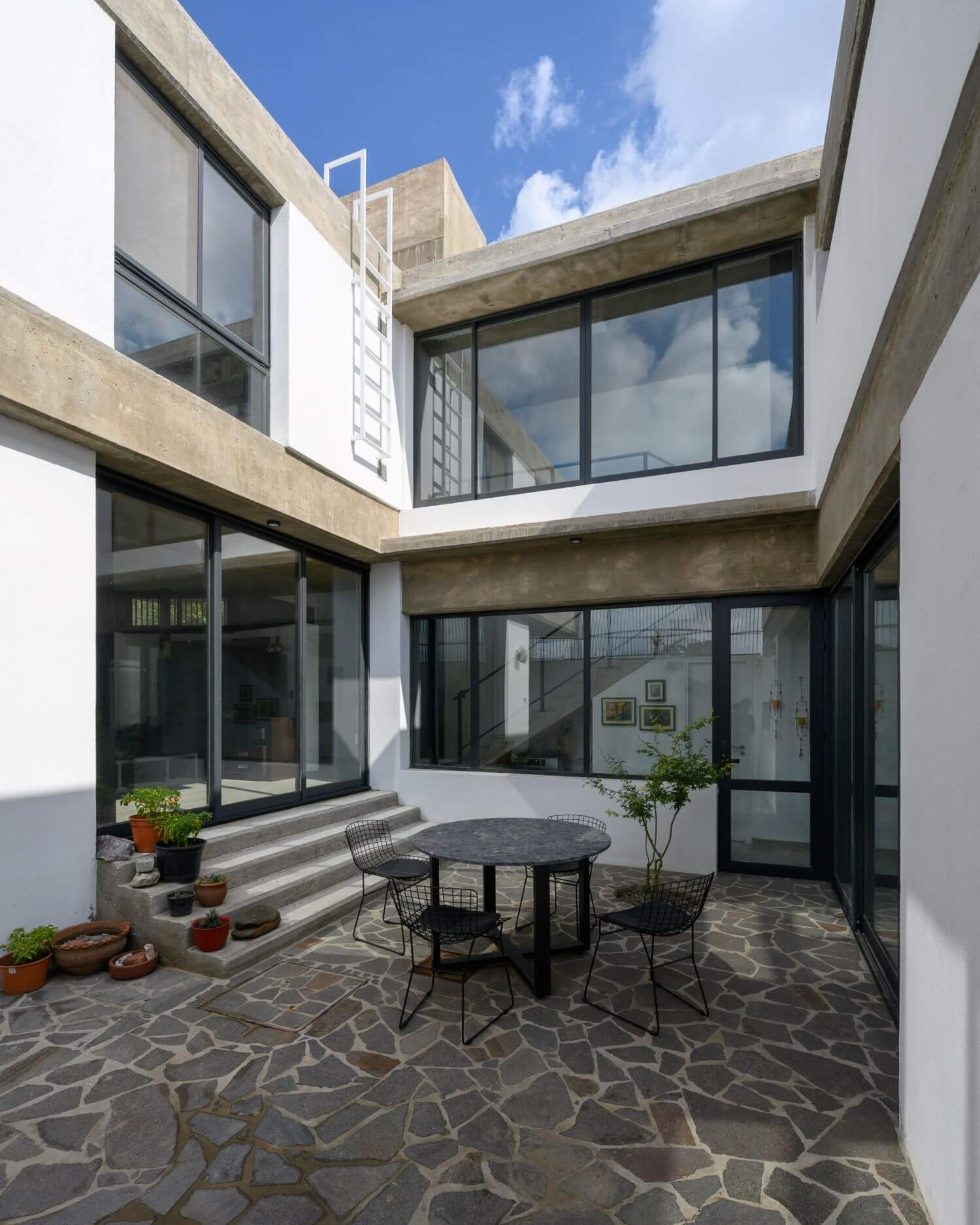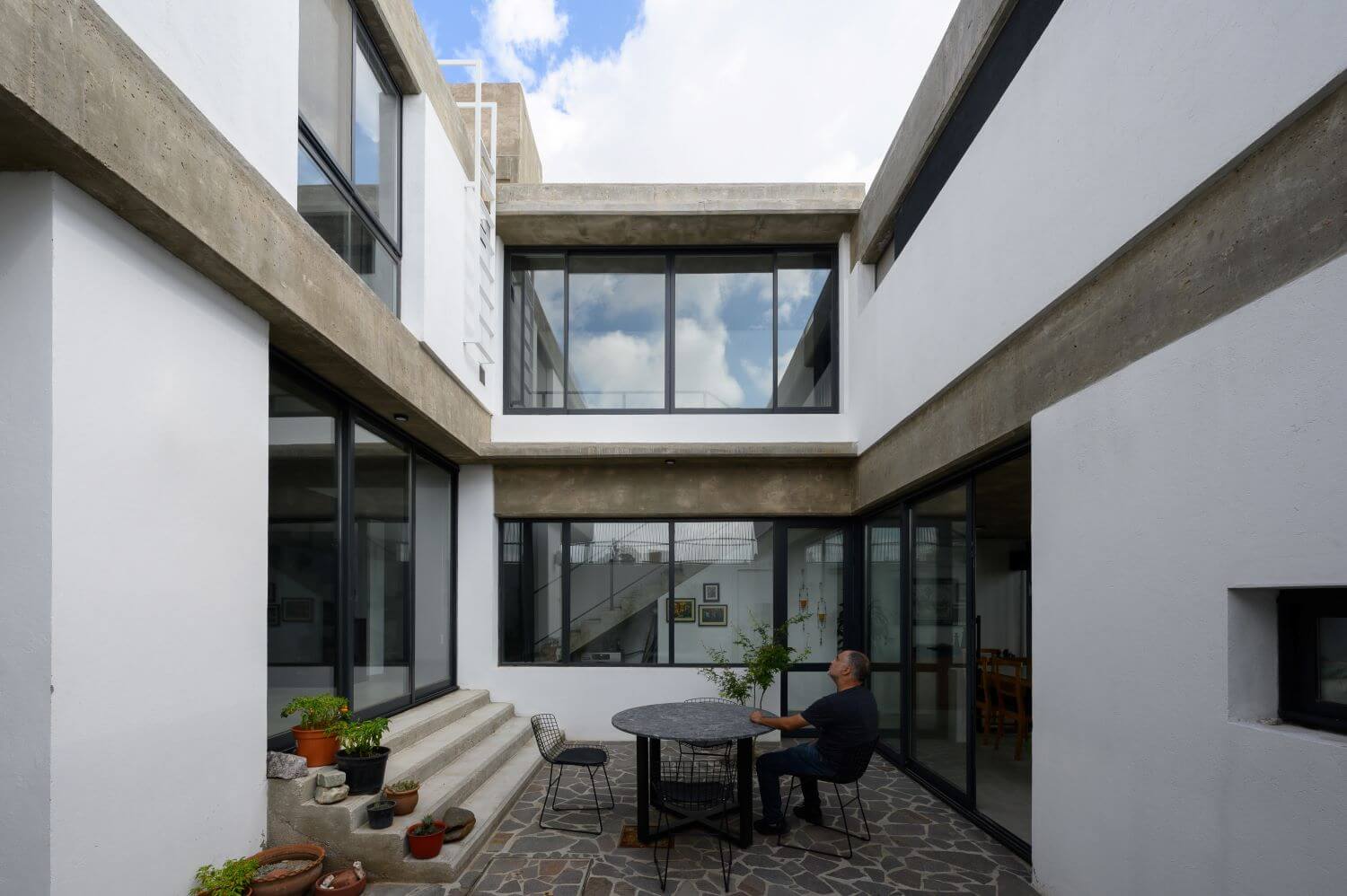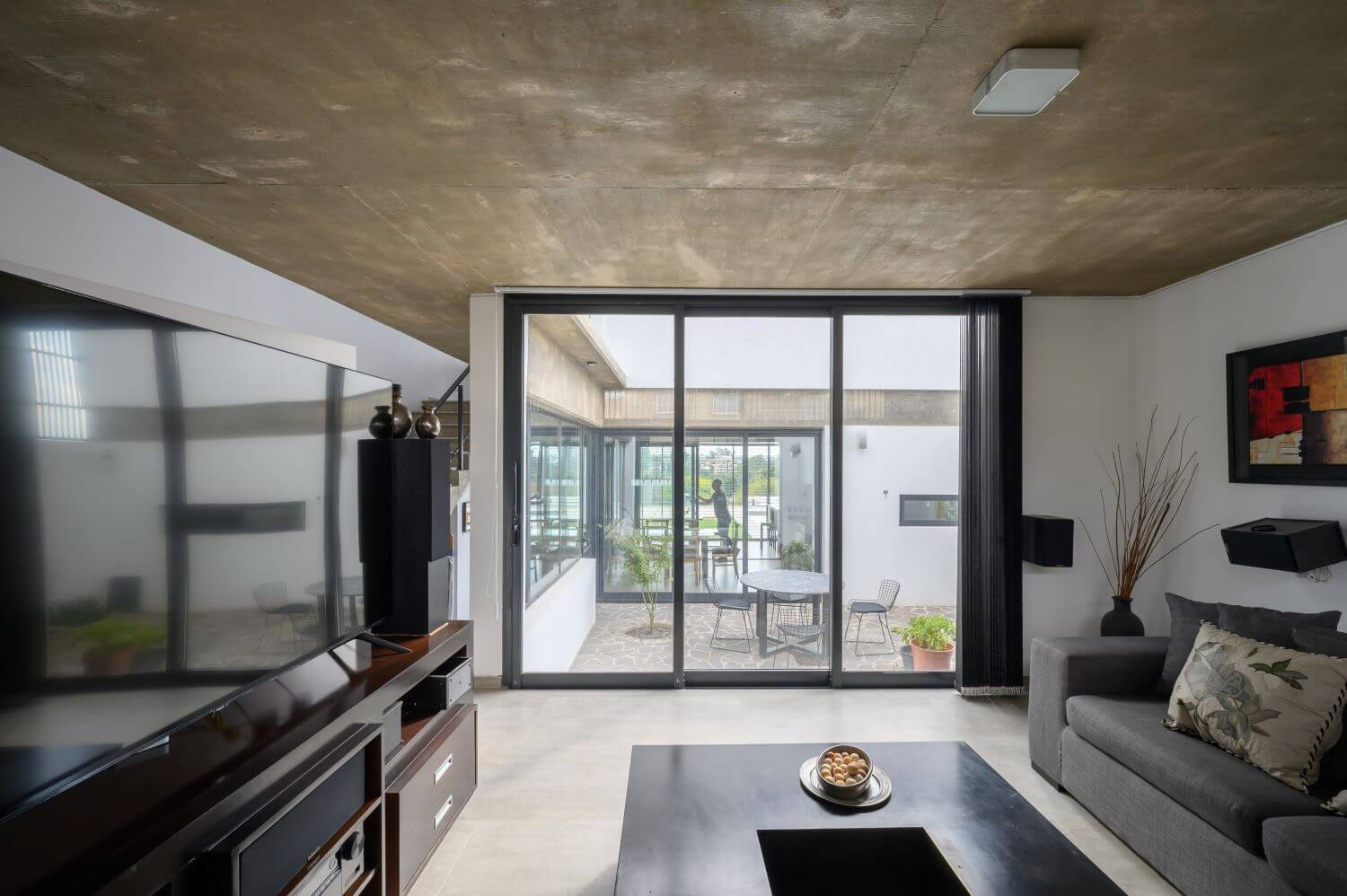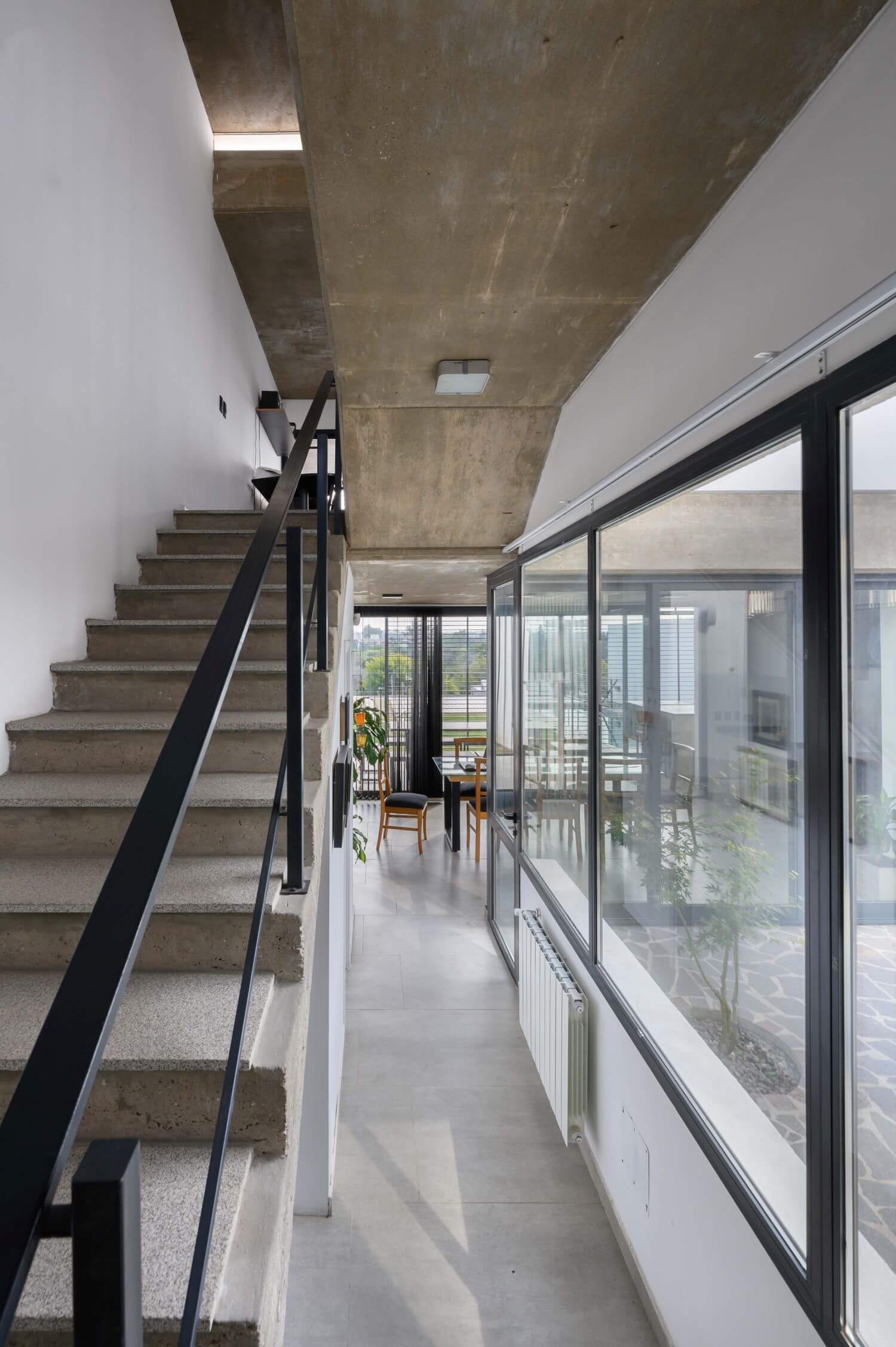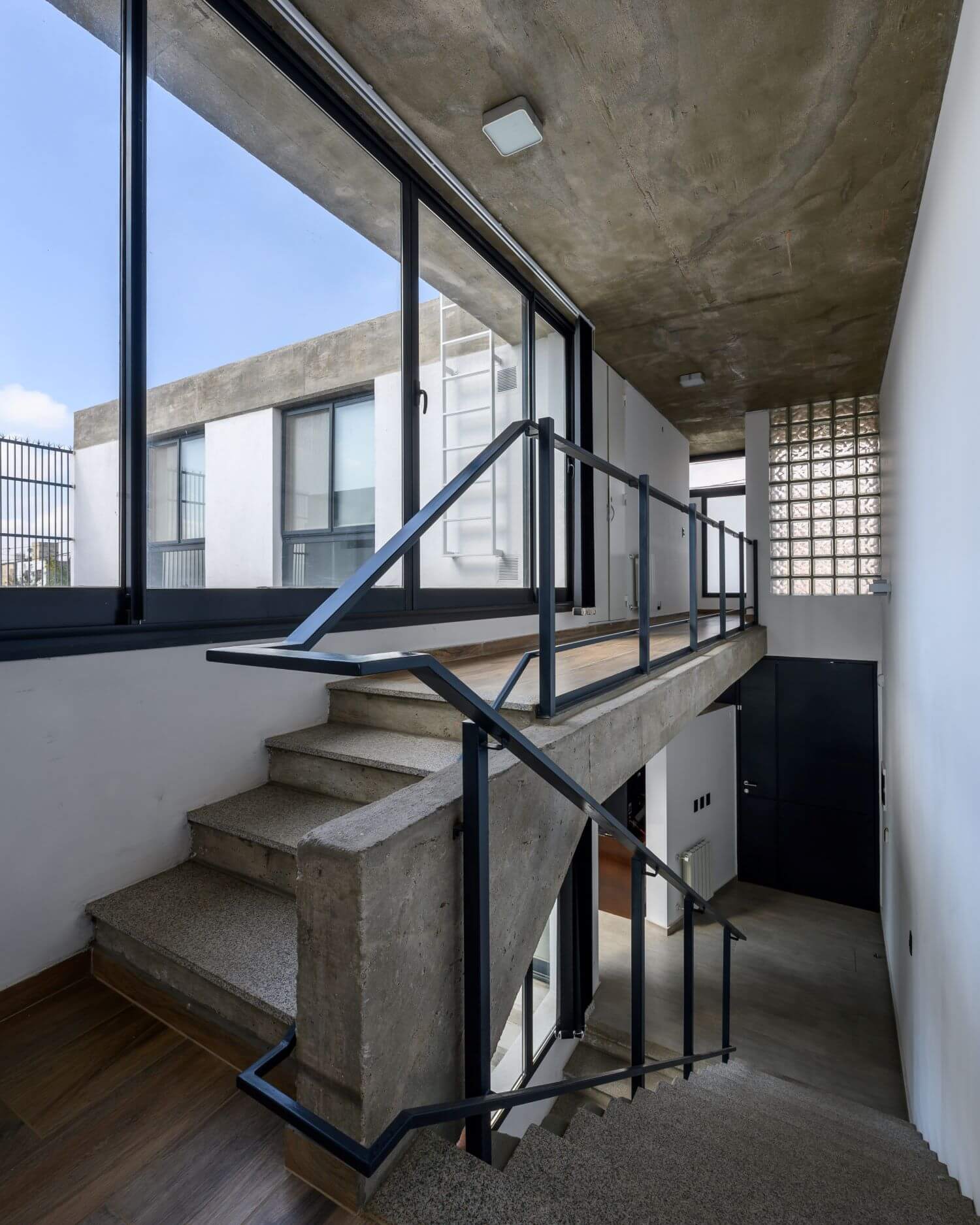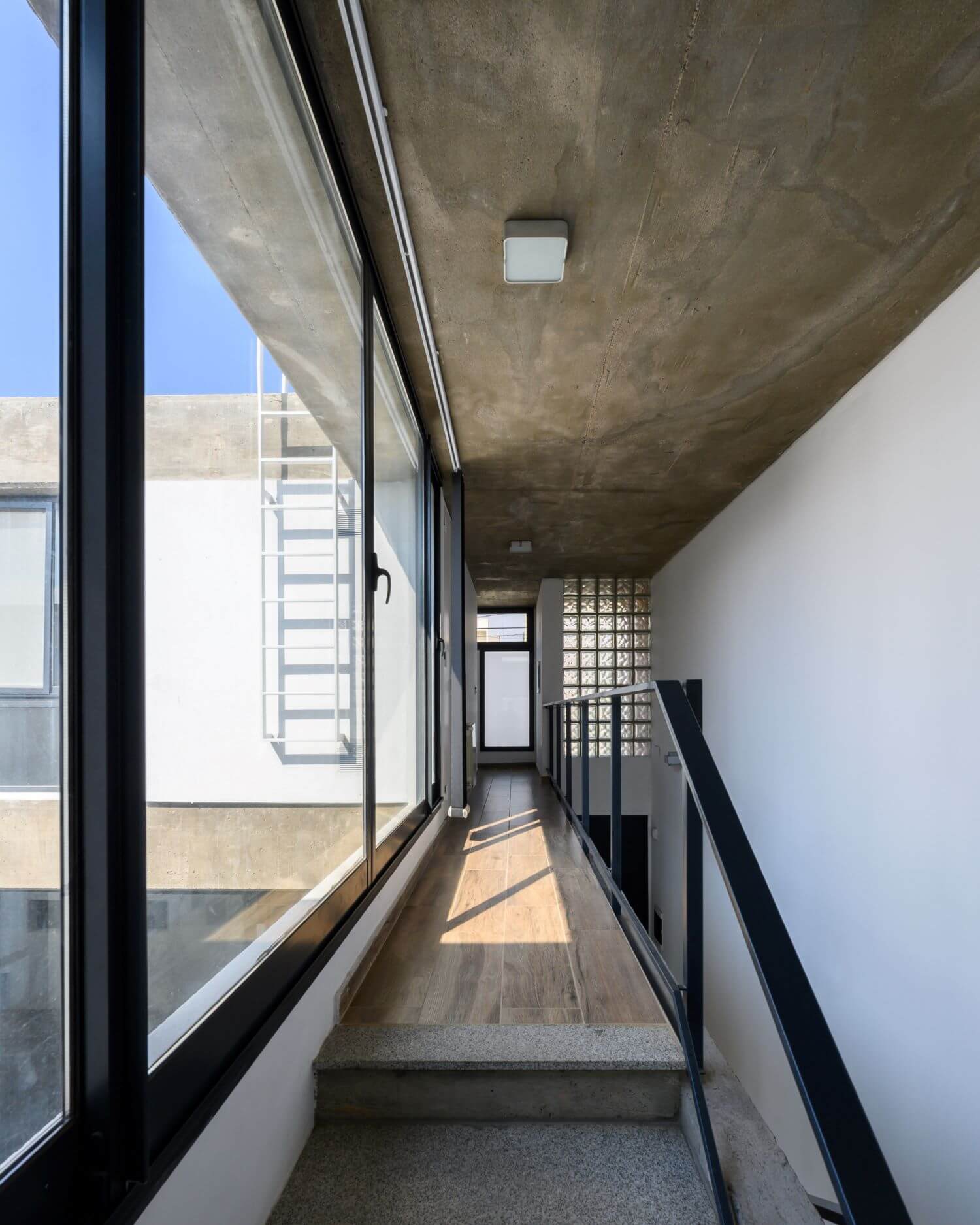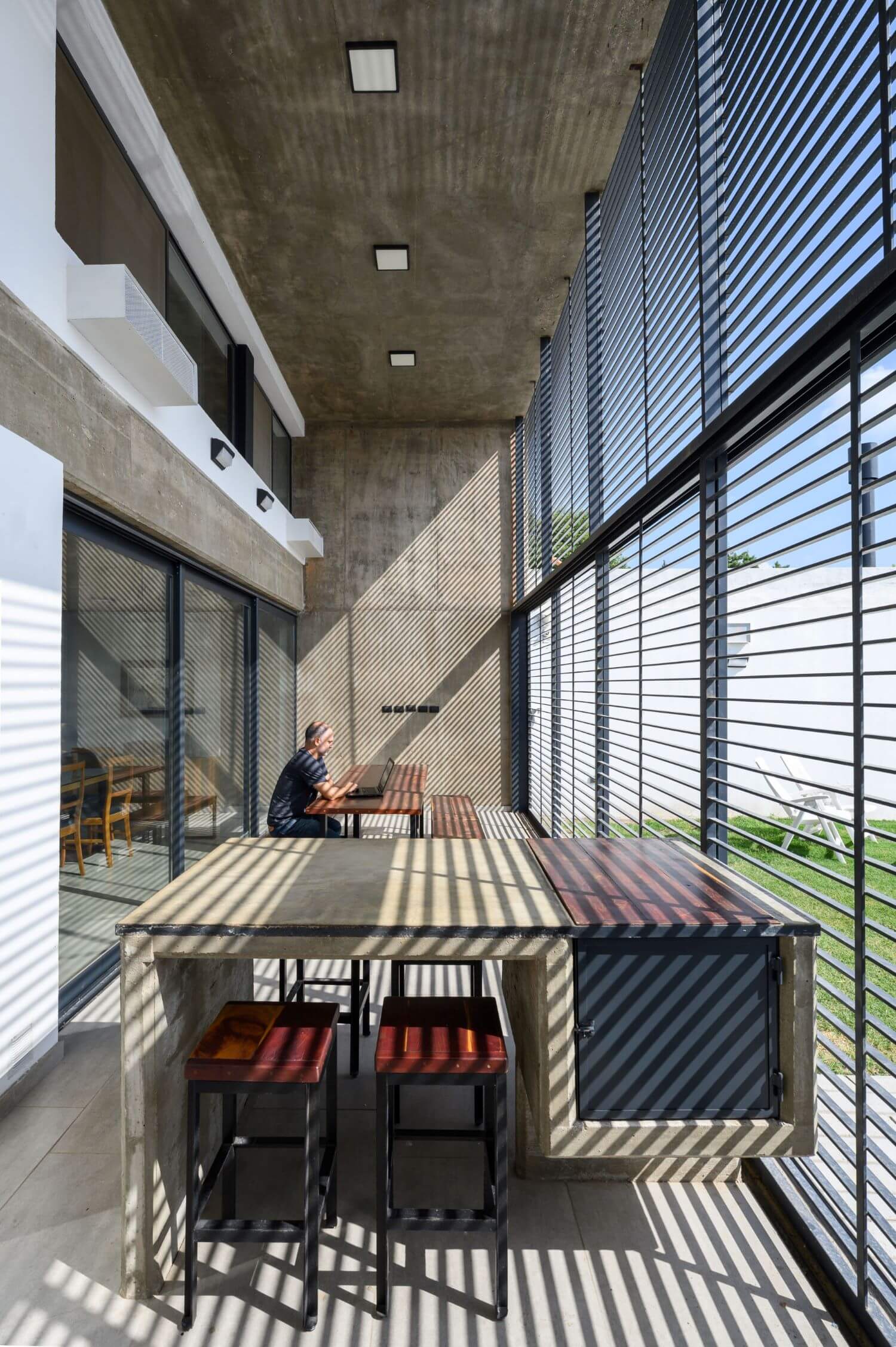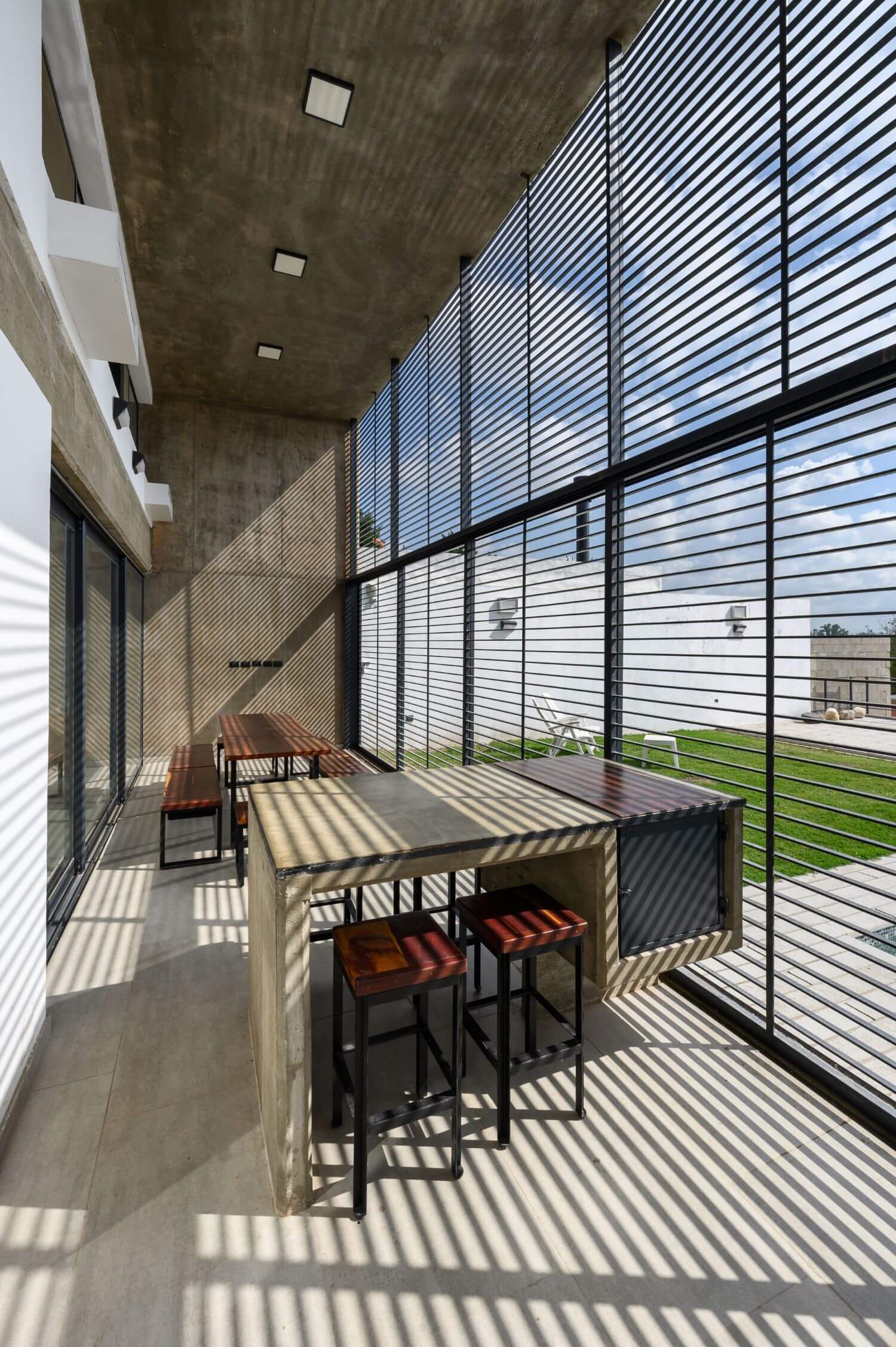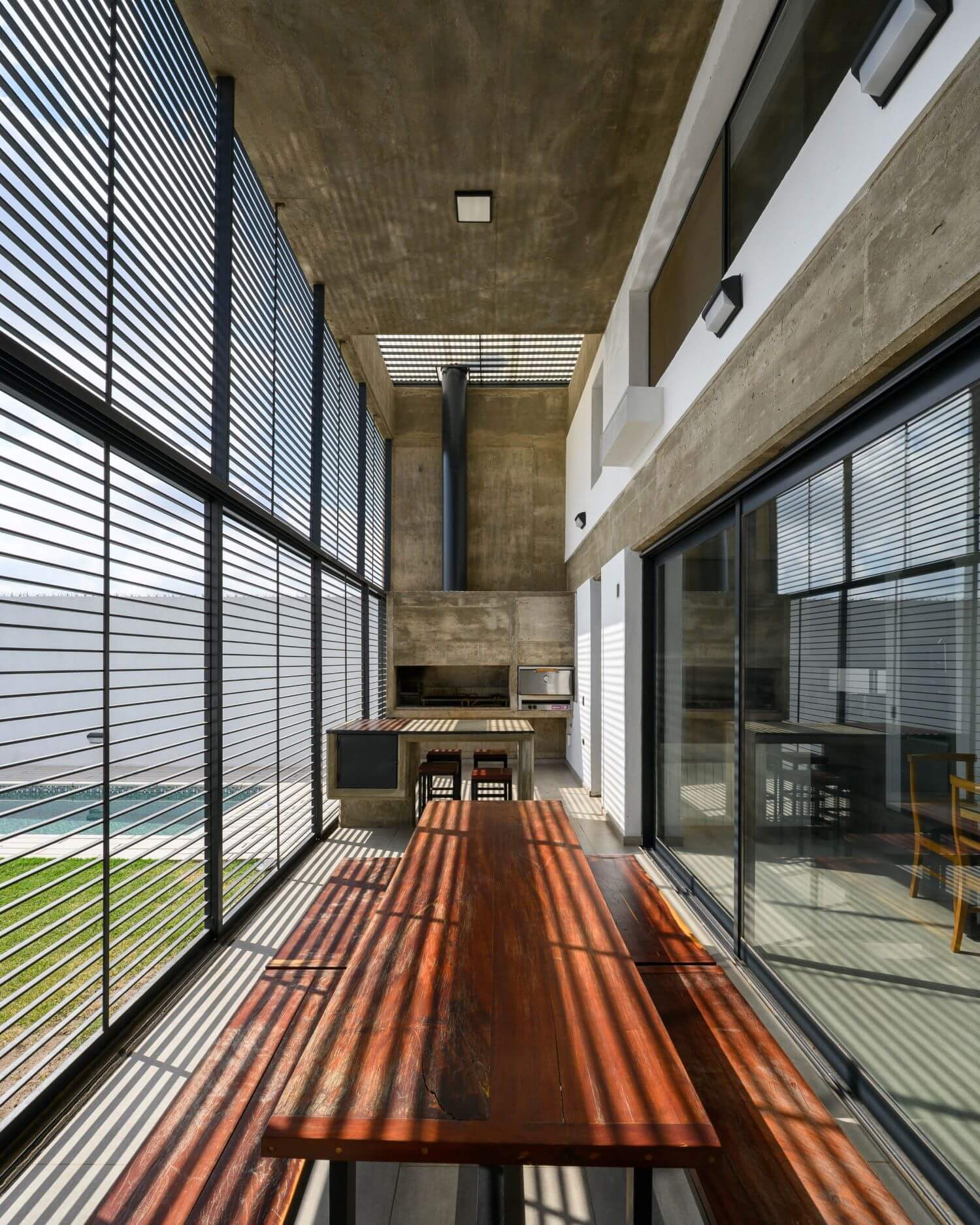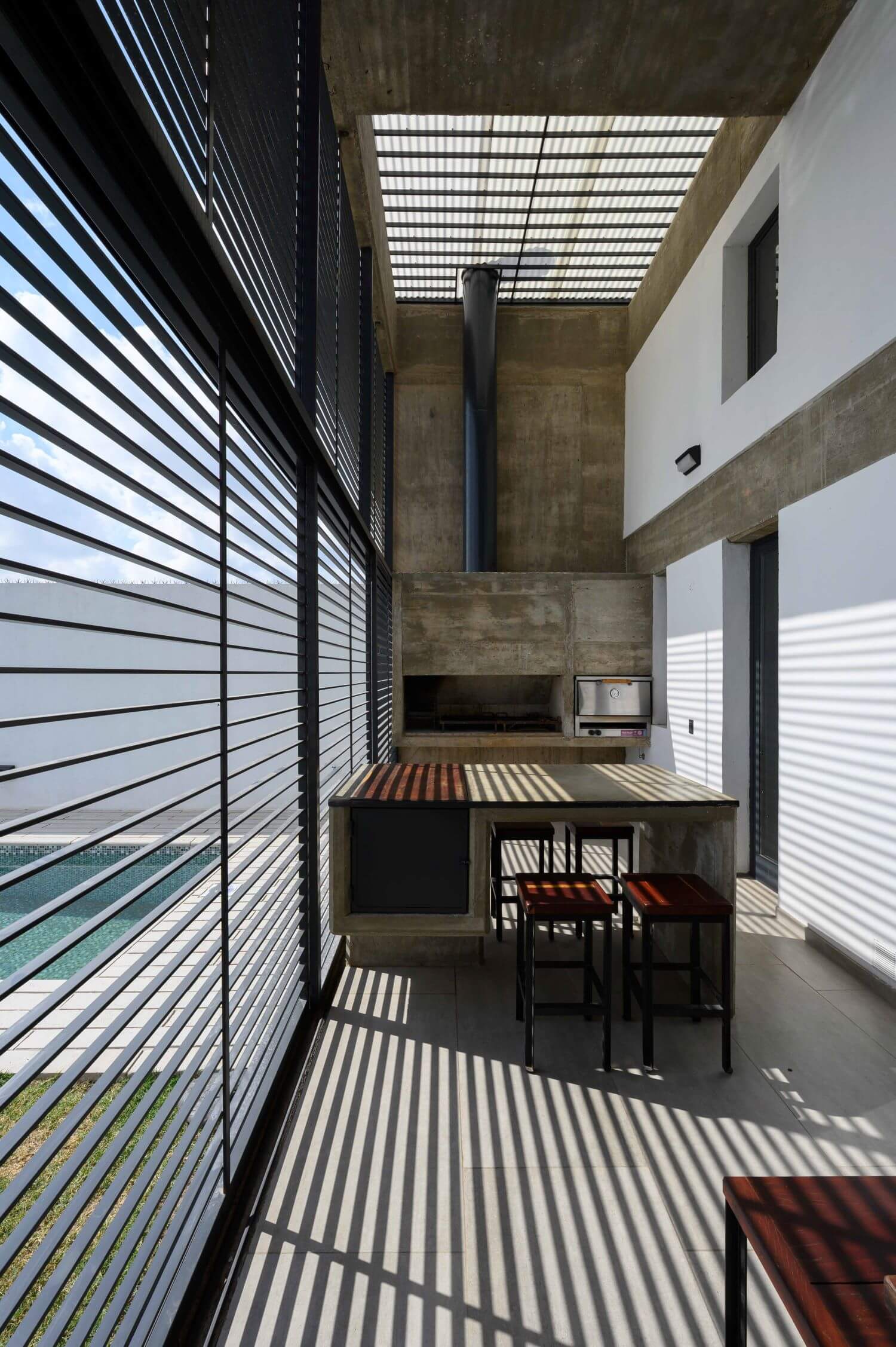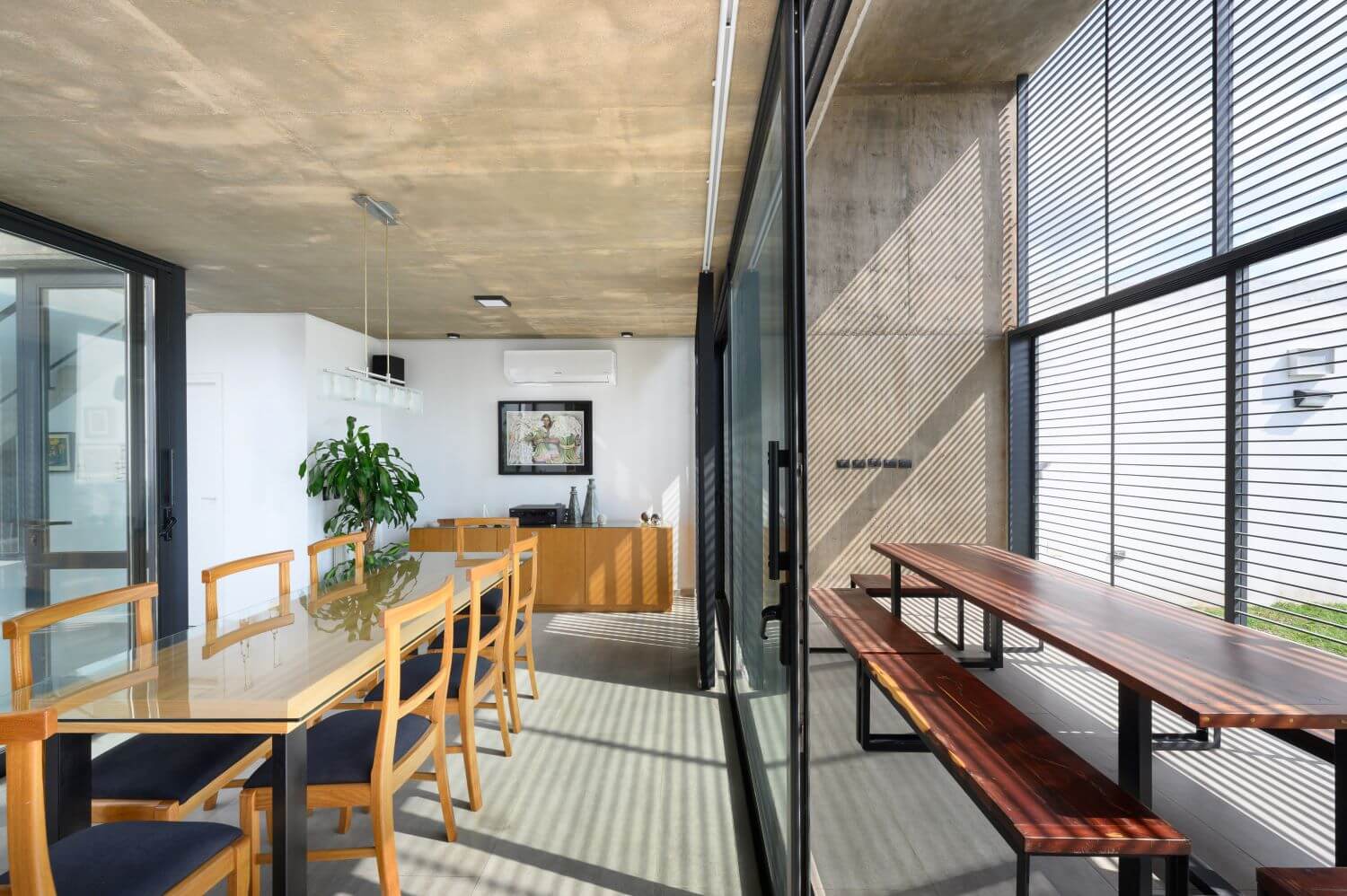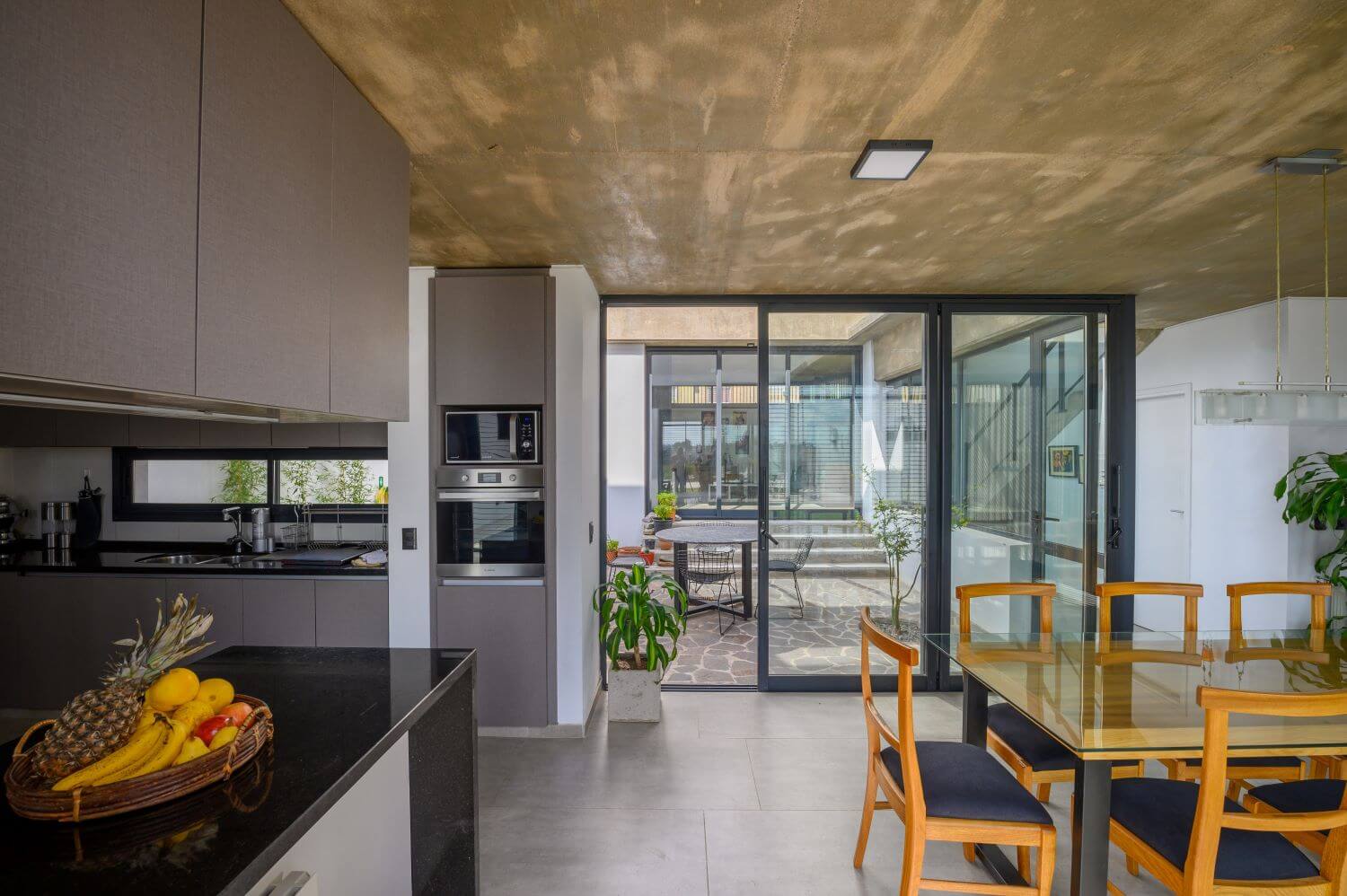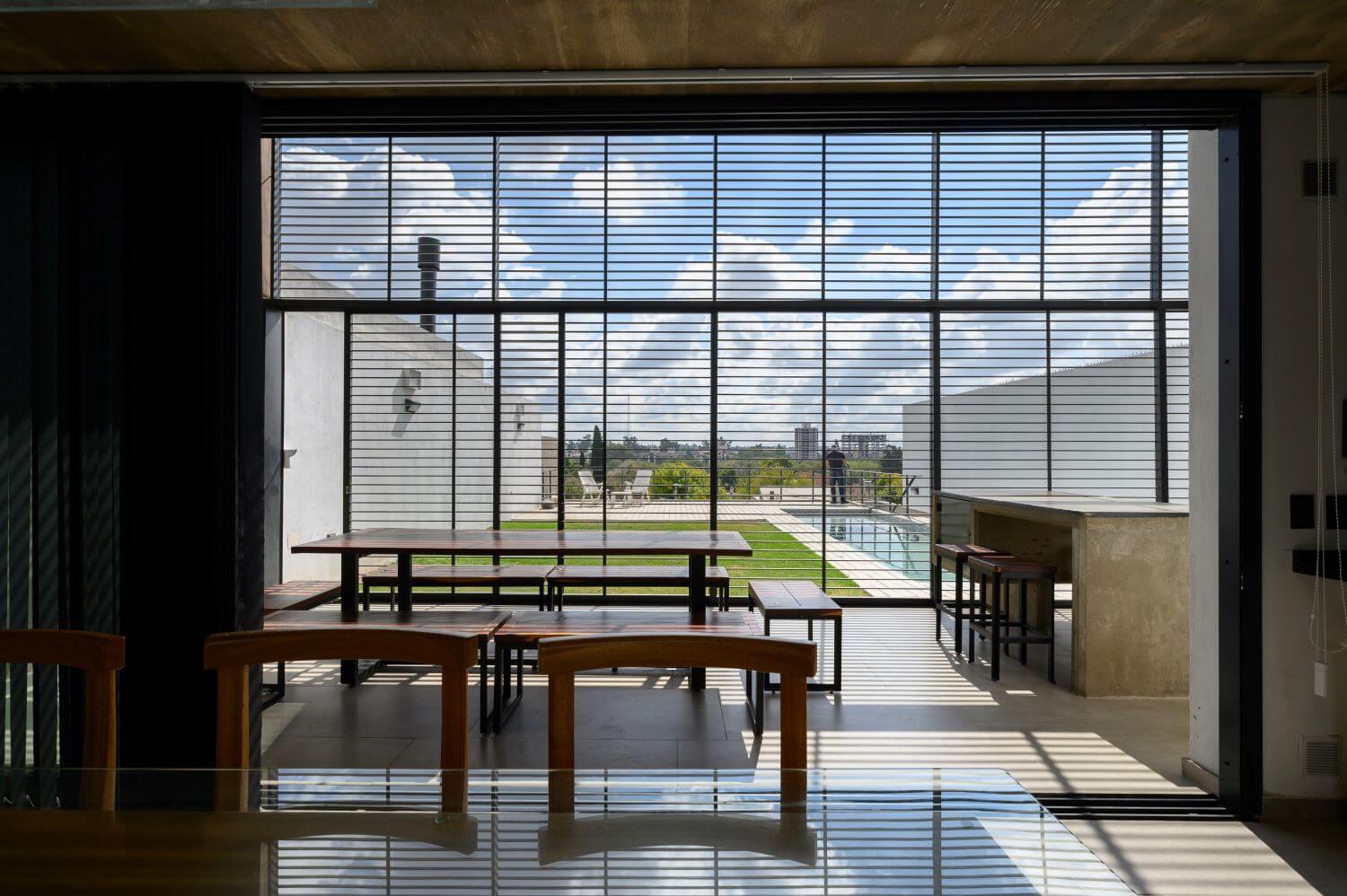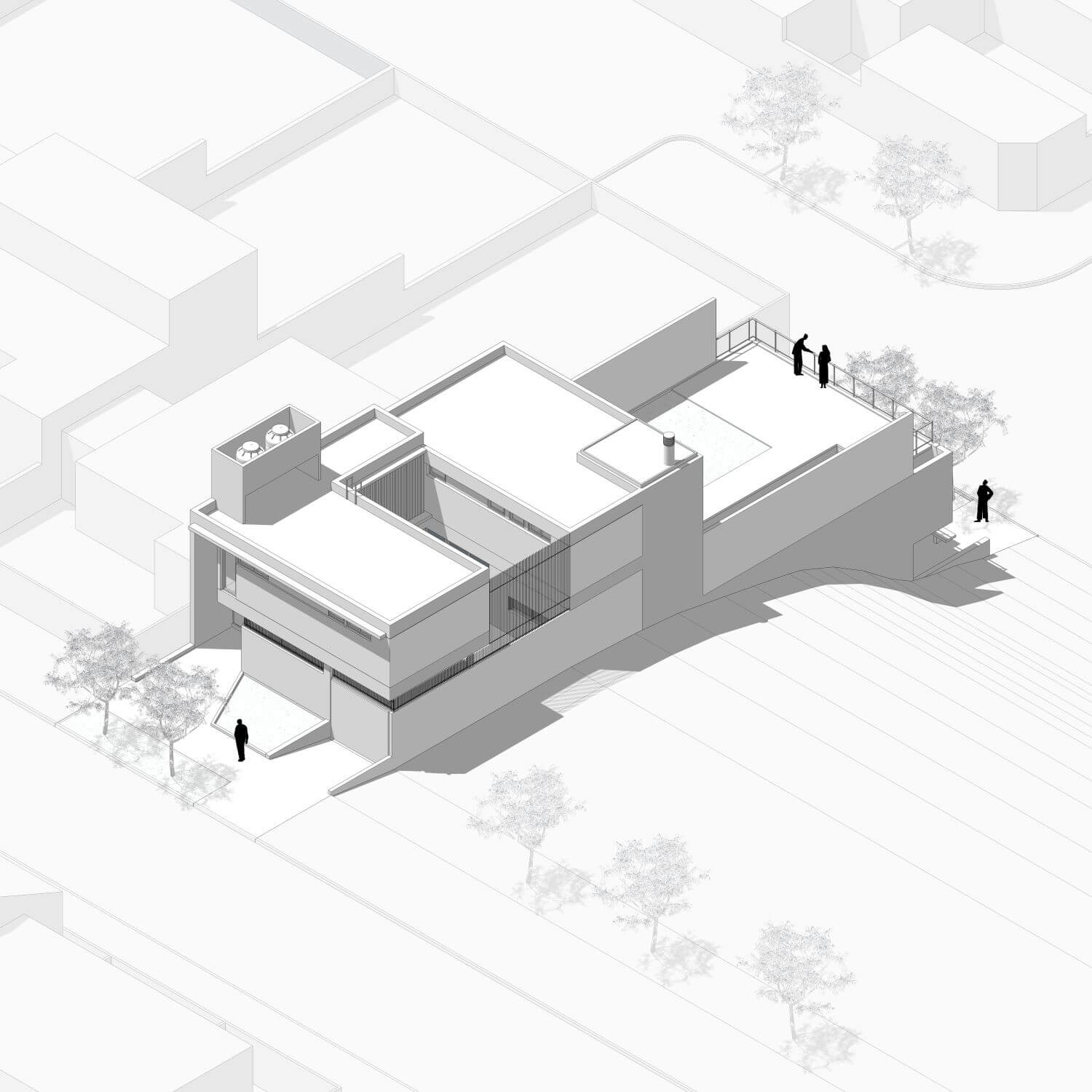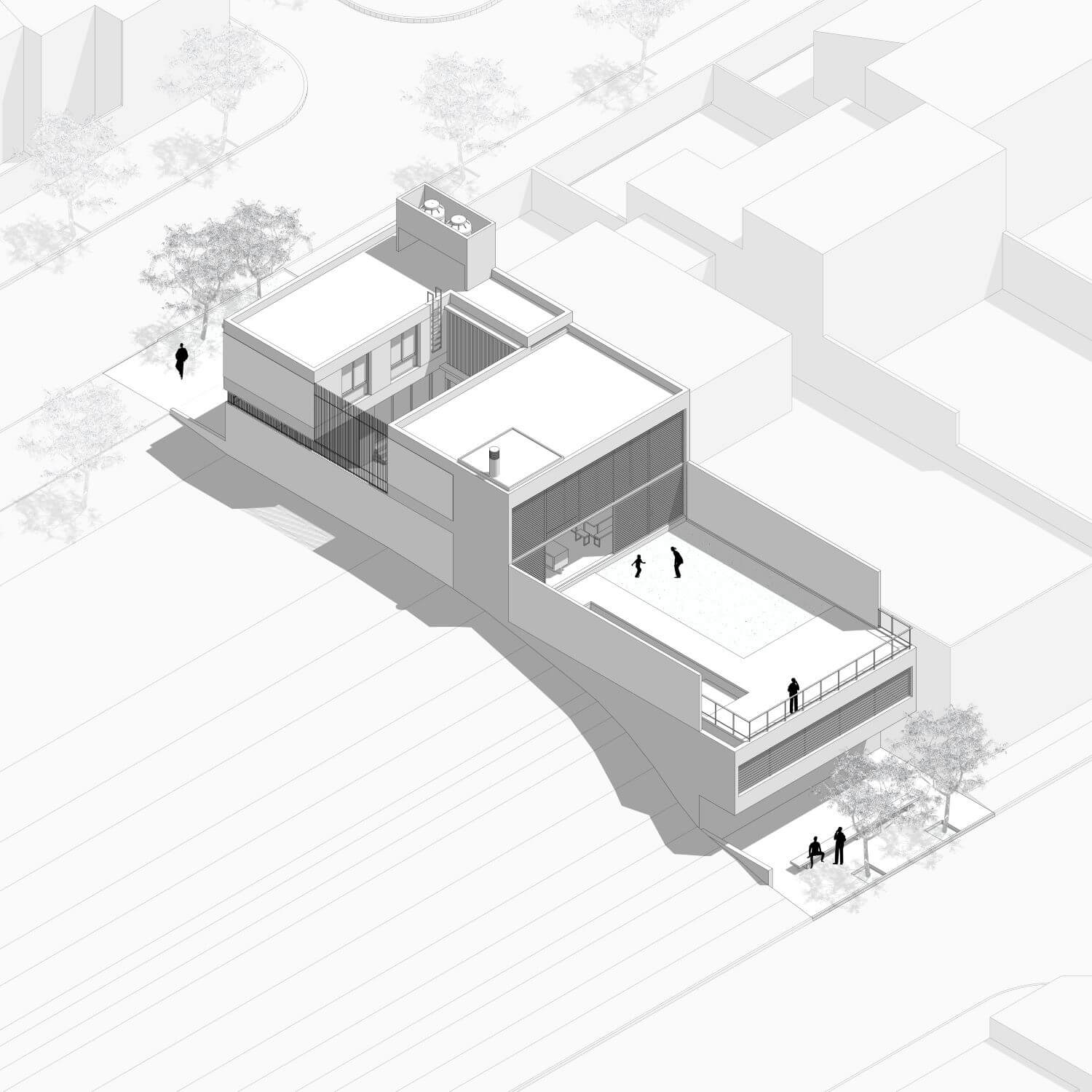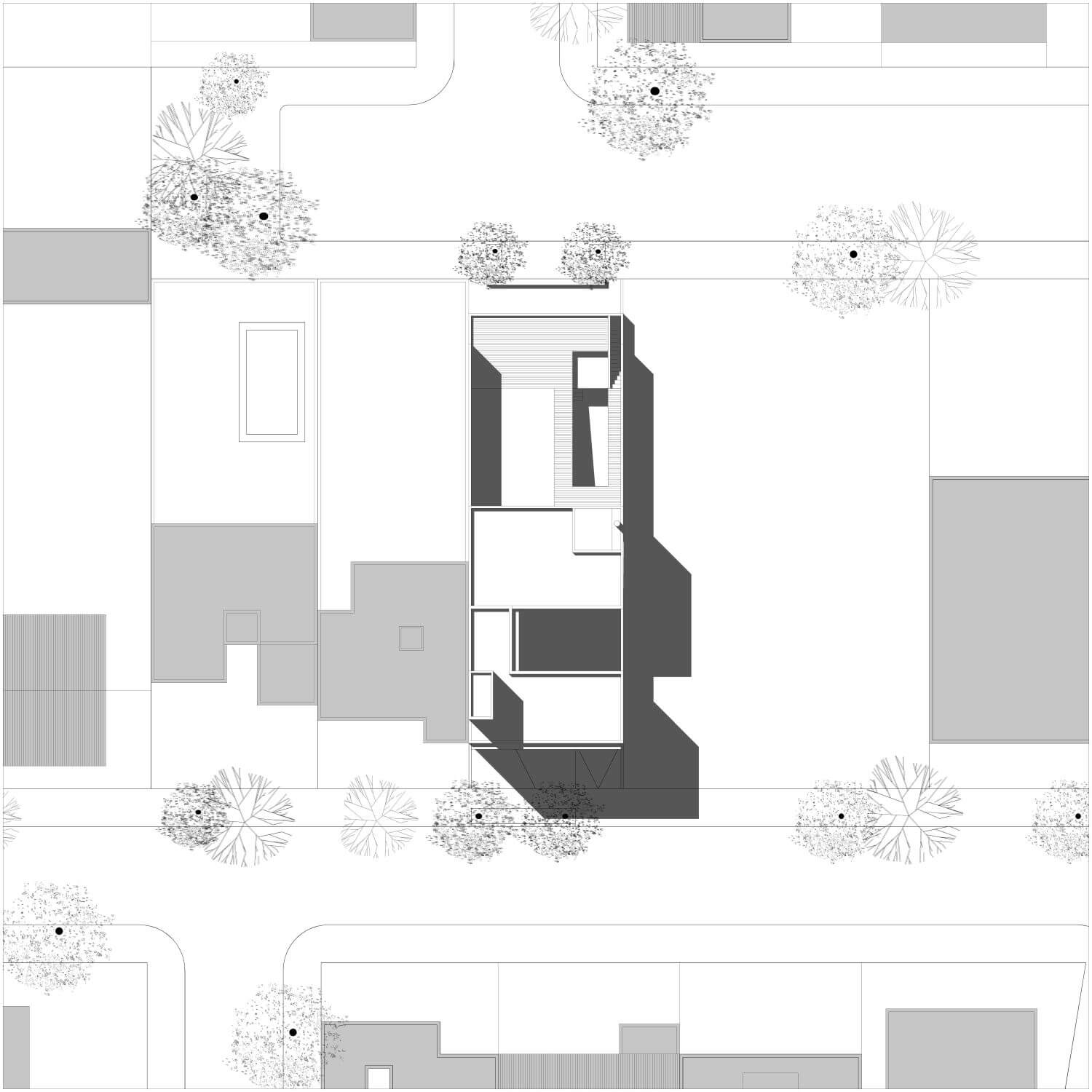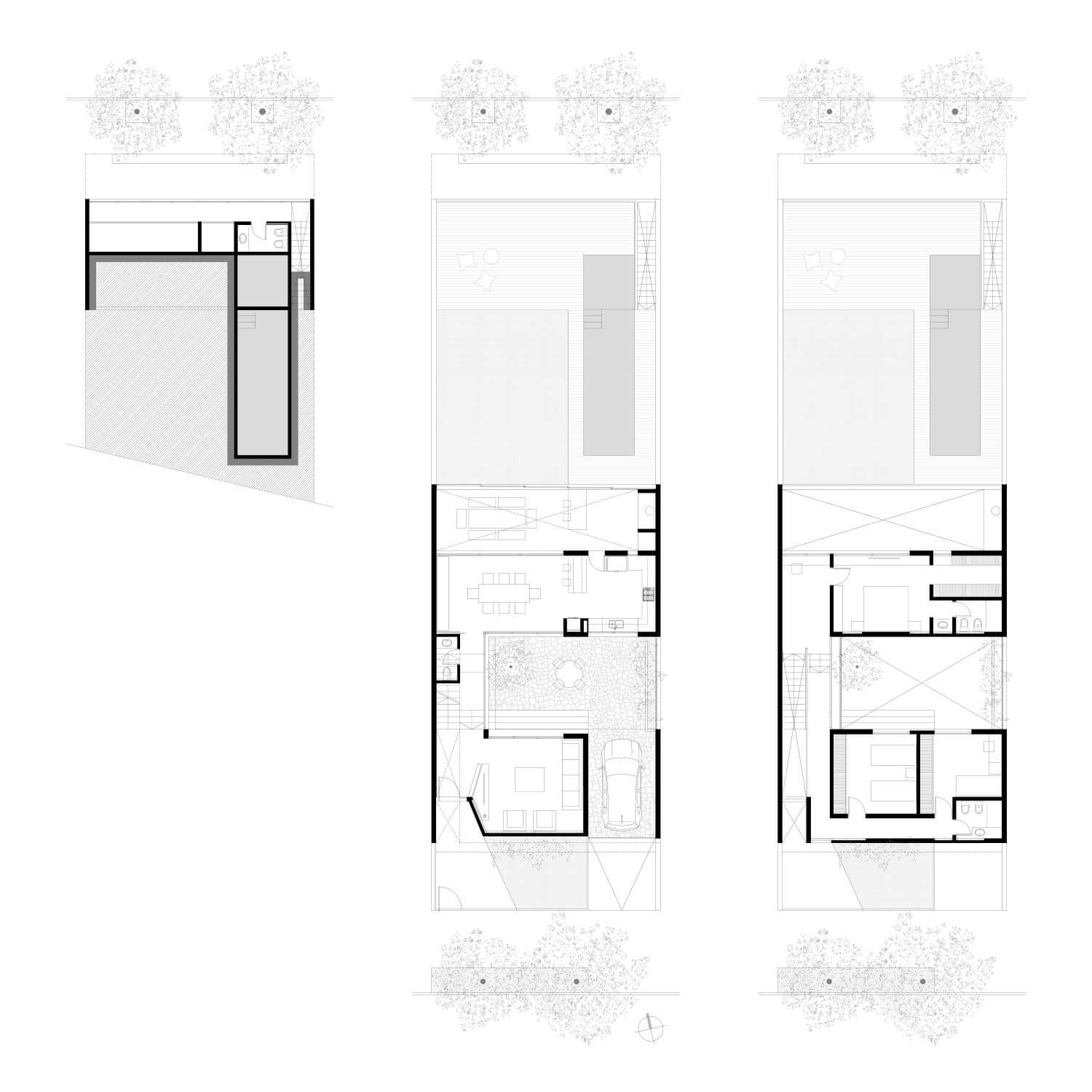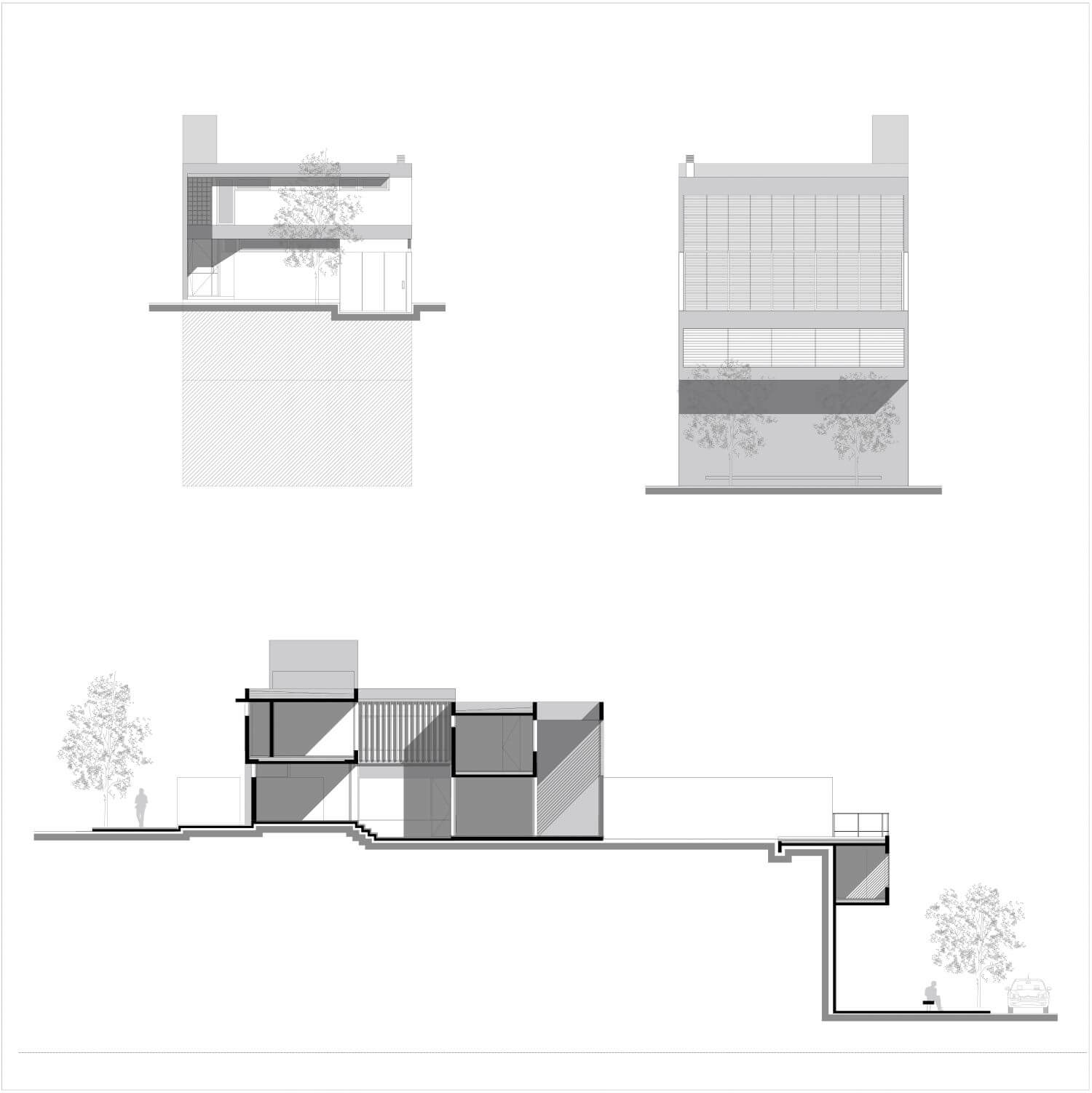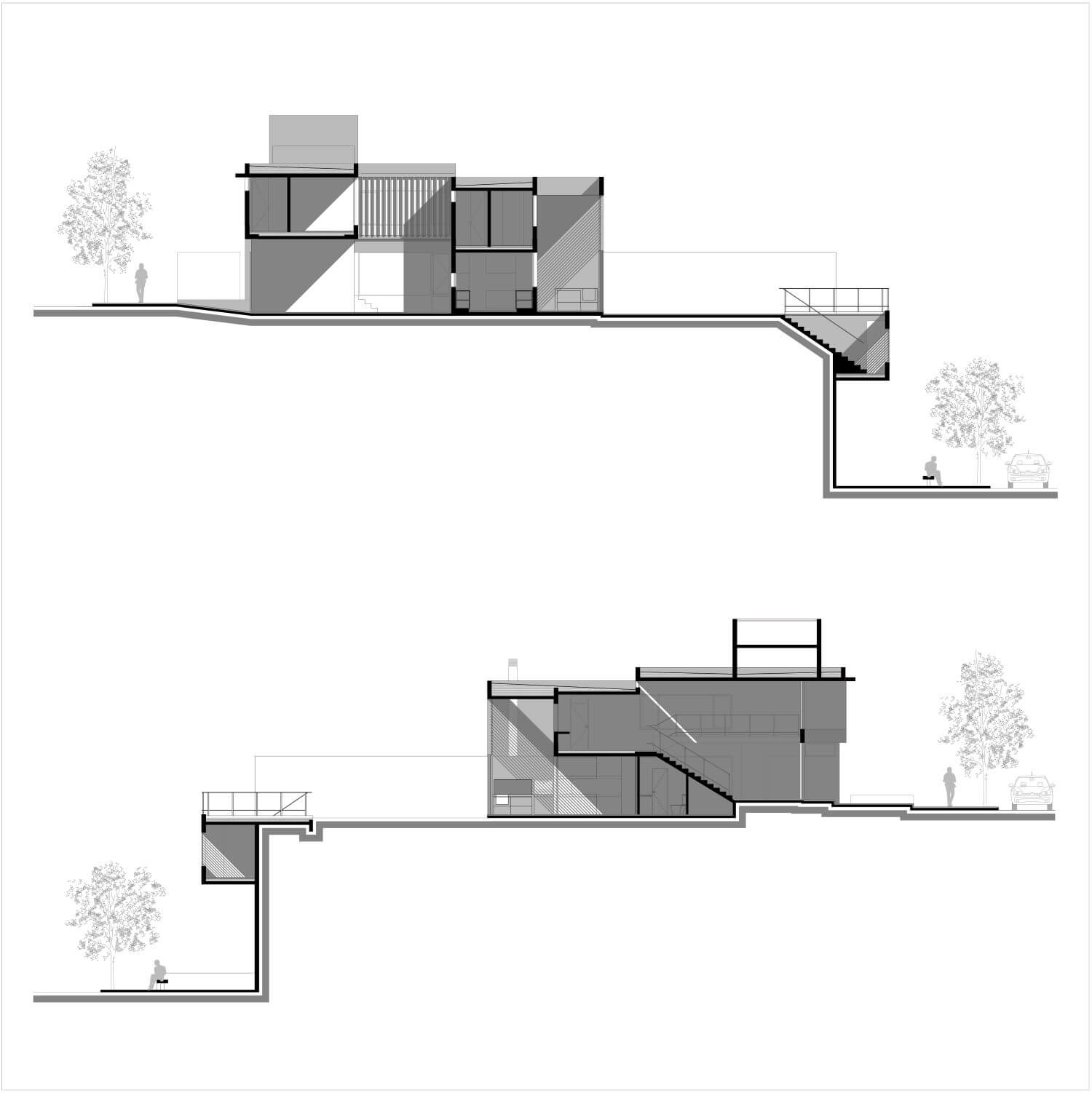 ---