IROJE KHM Architects: Pilot's house, this newly-developed residential site is very close to Incheon International Airport. The owner of this house is young pilot's family. They have settled down in this neighbor village of airport to live their flying-life of the future.
Life style 'Flying' meet architecture style 'Flying': We translated 'Flying' which is pilot's character of lifestyle into 'Flying' which is morphological character of traditional architecture of Korea. Soaring roofs of "Rumaru" which is traditional outdoor pavilion of Korea and dynamic concave-curved, outlines of housemass are metaphoric expressions of pilot's life style, "flying".
Traditional sunken-sitting "Ondol": In addition, we have recreated the traditional living style of sitting on the floor for sunken sitting "Ondol" of living room, to satisfy owner's request of sitting life style.
Enjoyable outdoor living: To satisfy the enjoyable life of outdoor living with garden which was a requirement of the owner, we introduced traditional factors of Korean architecture which are "Madang(innercourt)", "Rumaru(floating pavilion in garden)", "Jungja(pavilion on ground of garden)" and inclined roof garden as a small hill. Those are essential factors of traditional landscape of Korean garden.
Architectural hill of traditional landscape of Korea: Consequently, we have created a landscape which is an architectural hill with "Rumaru", the traditional pavilion in garden. We desire this house is recognized not as architecture but as a landscape in this village.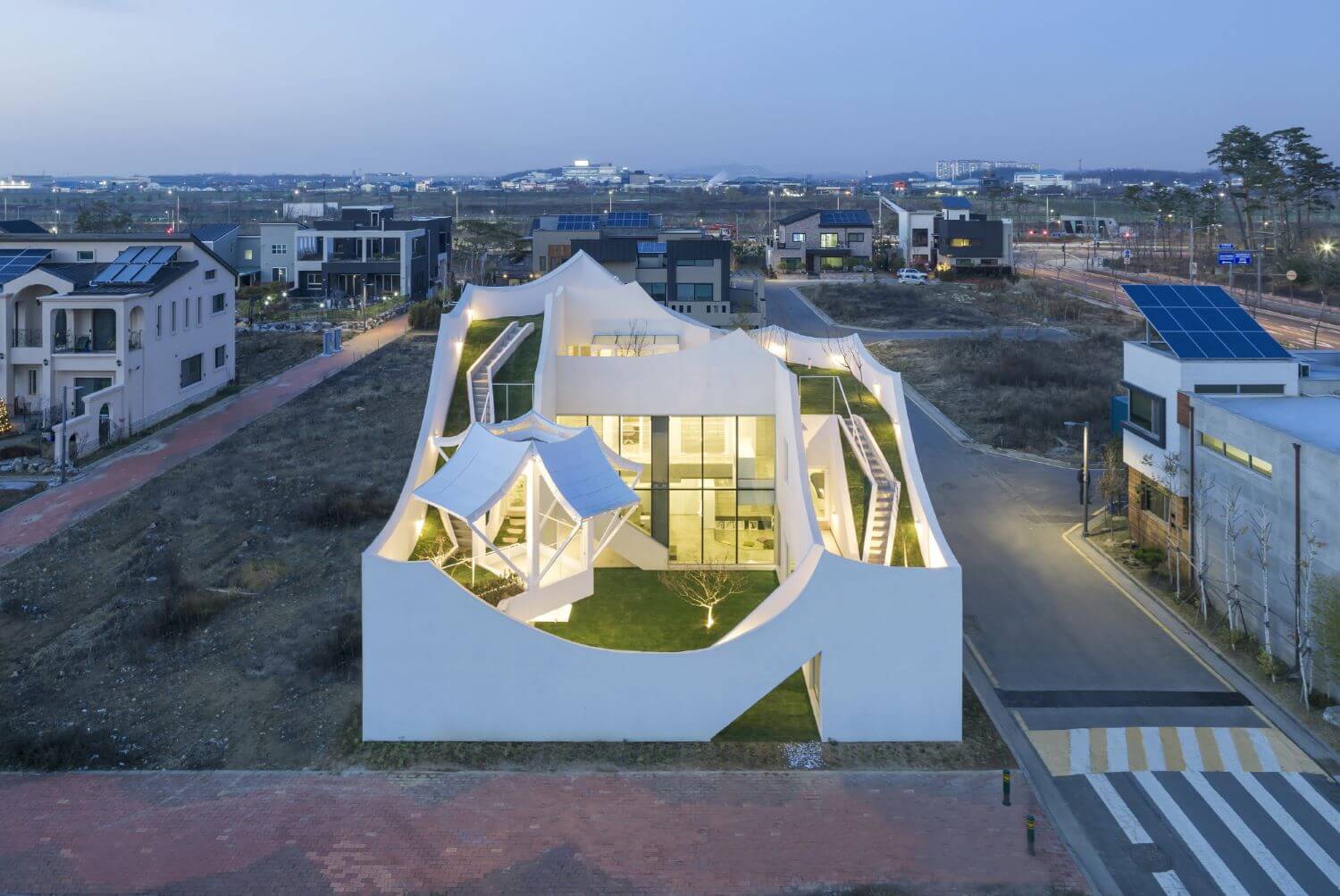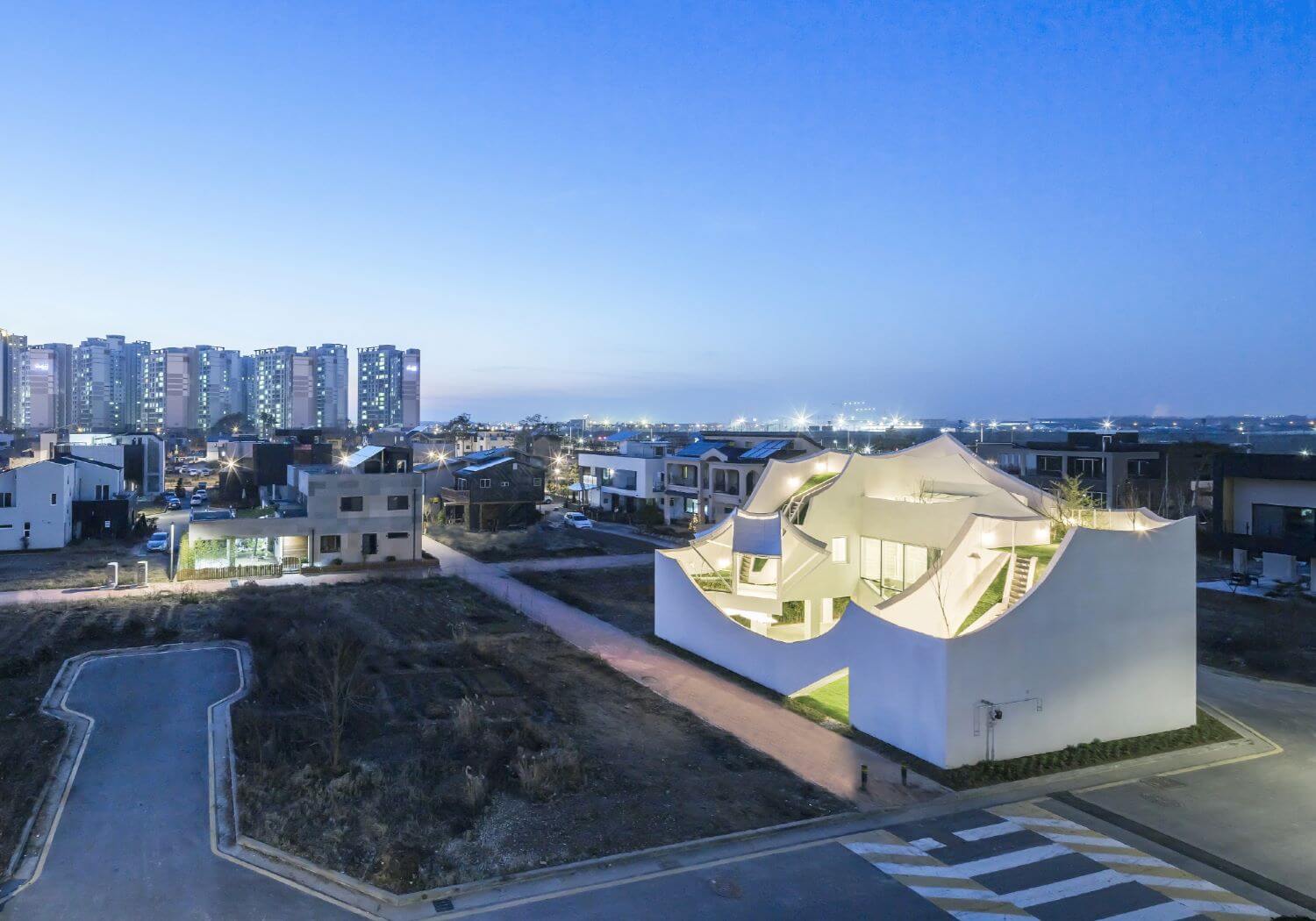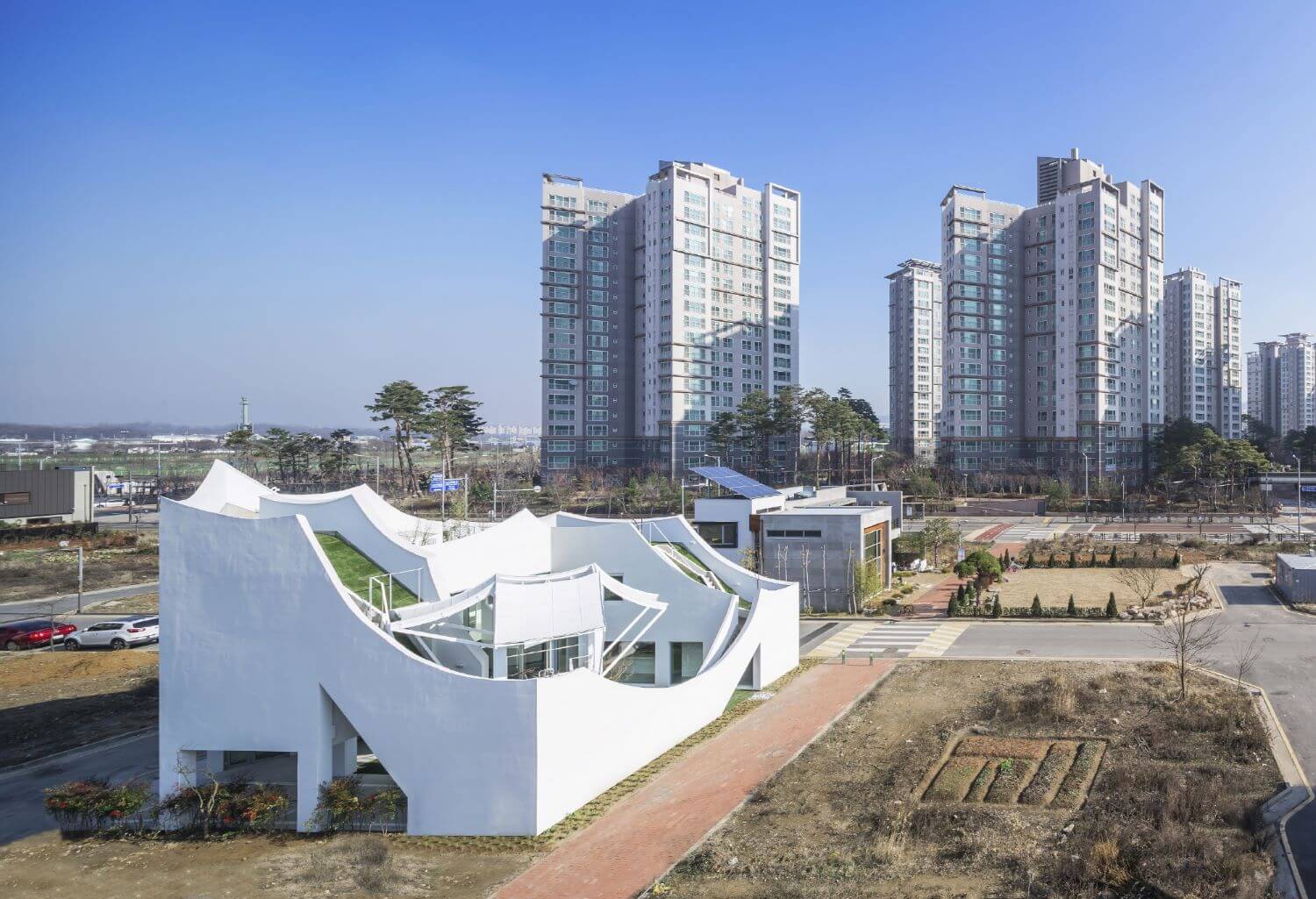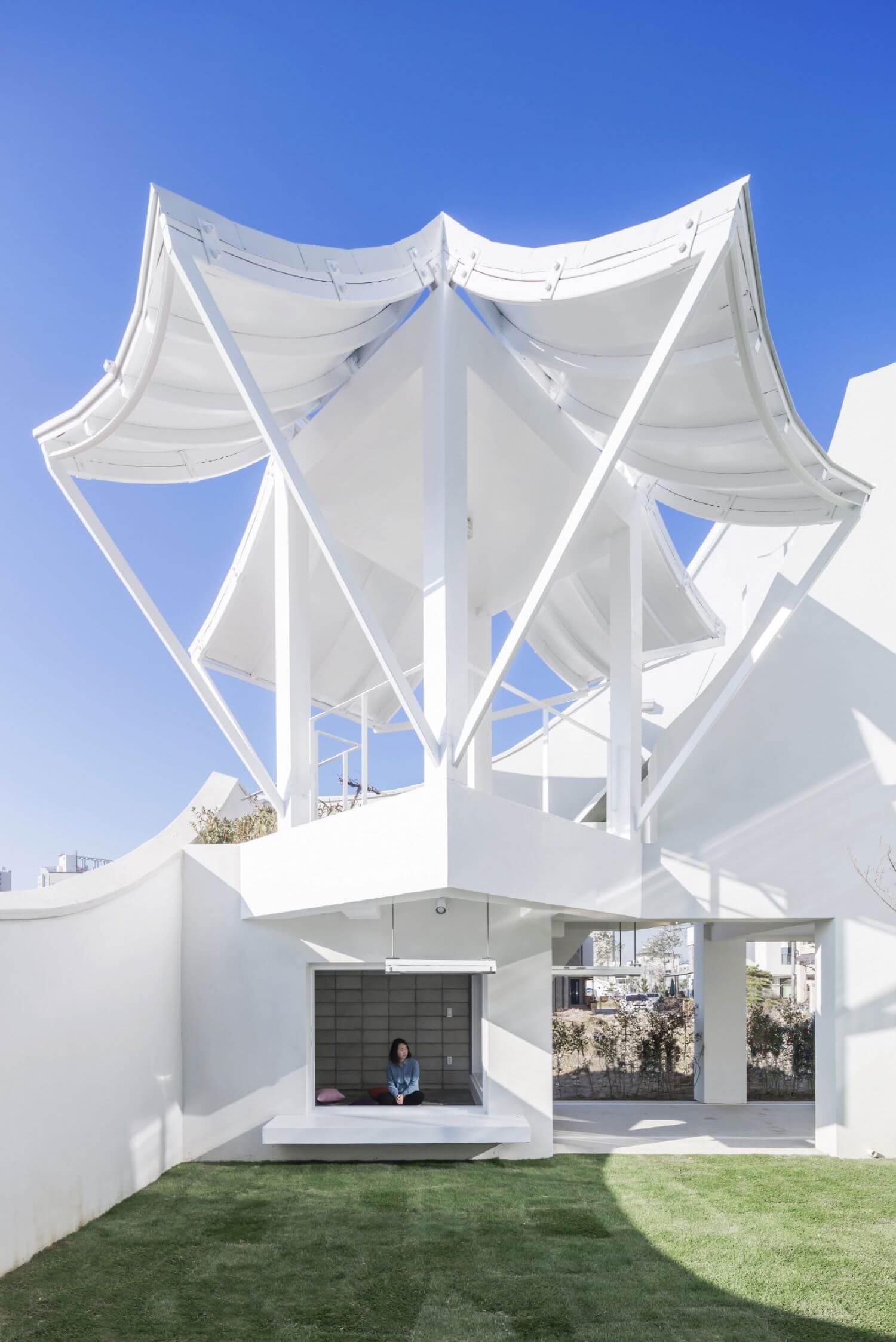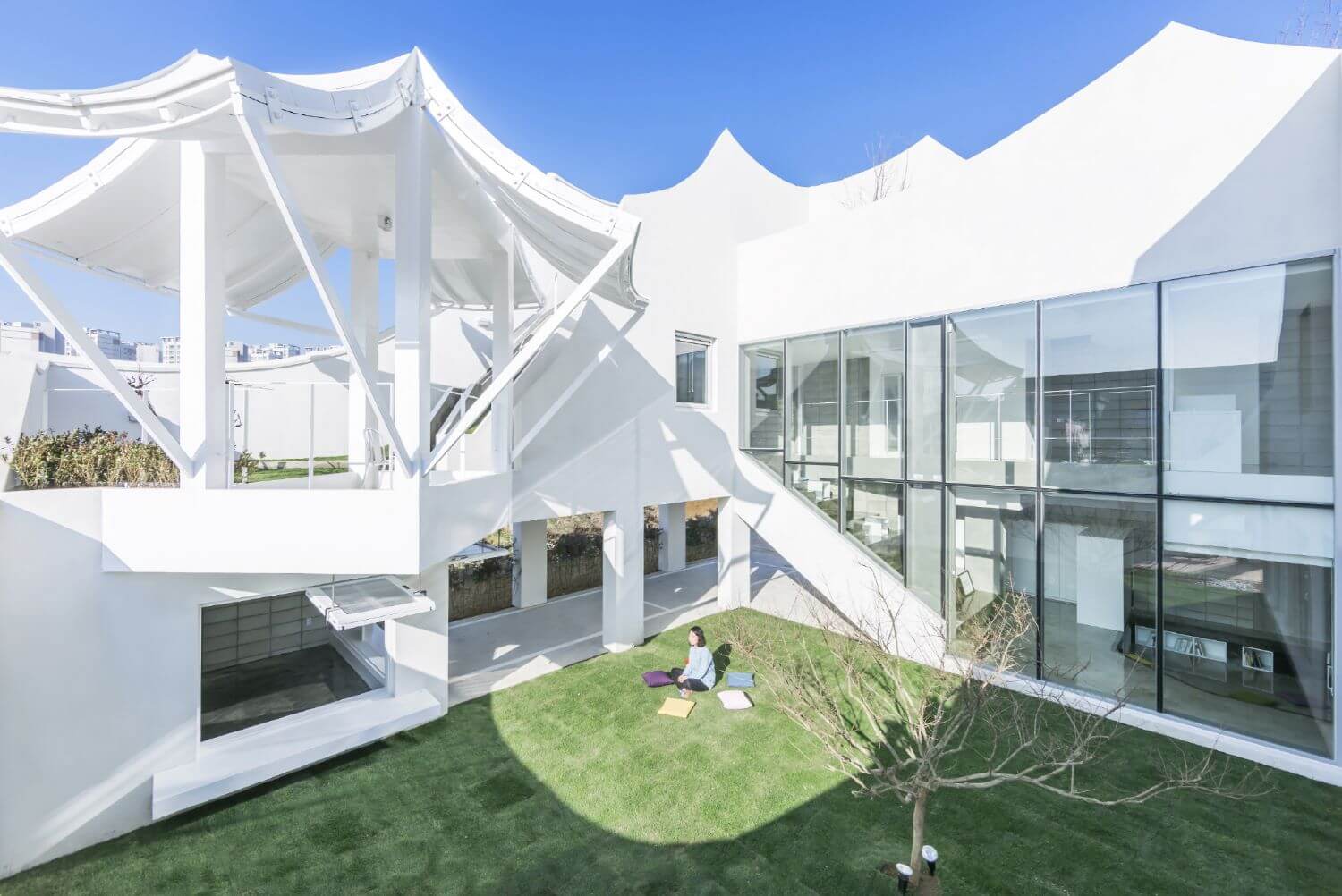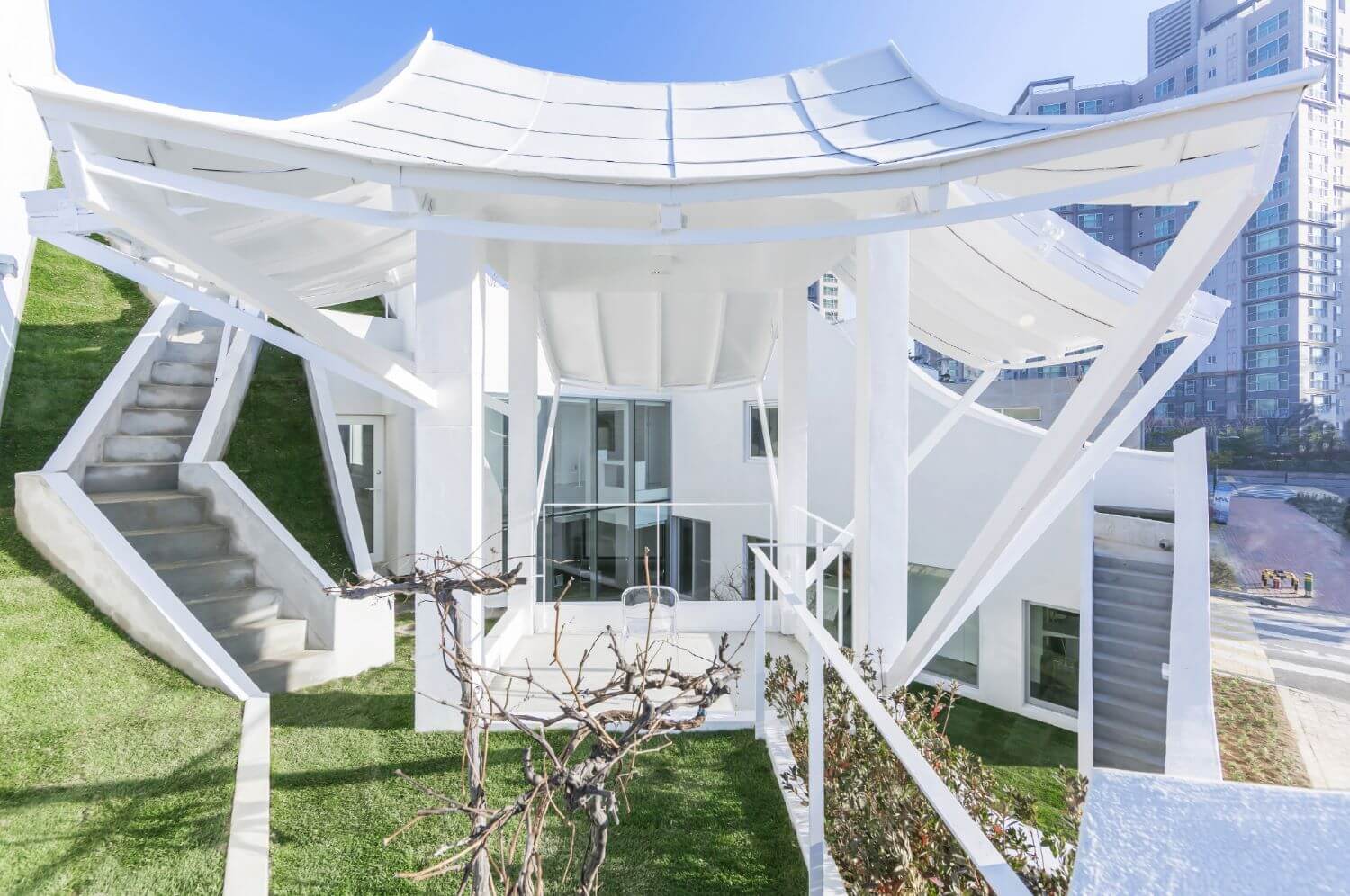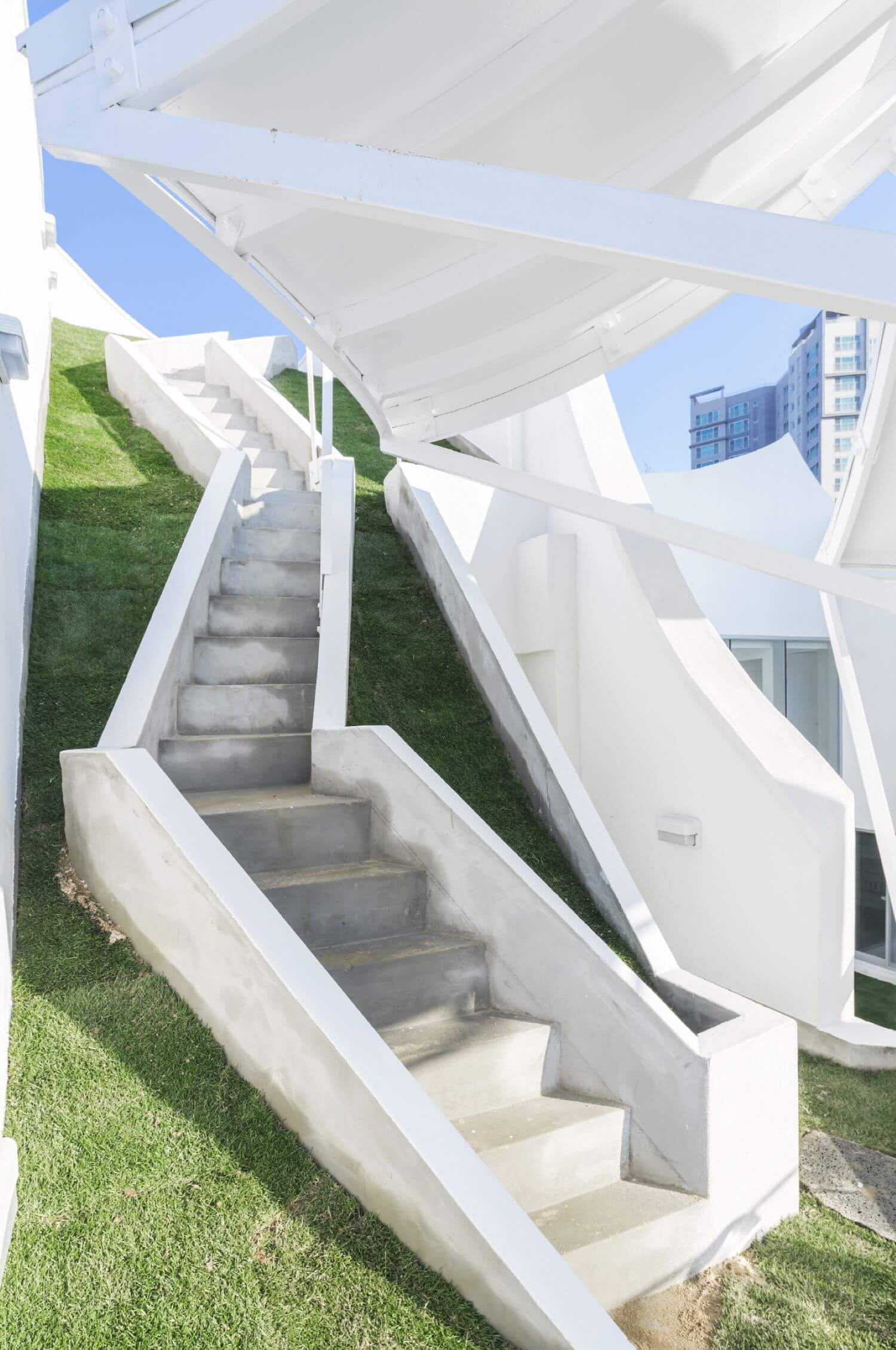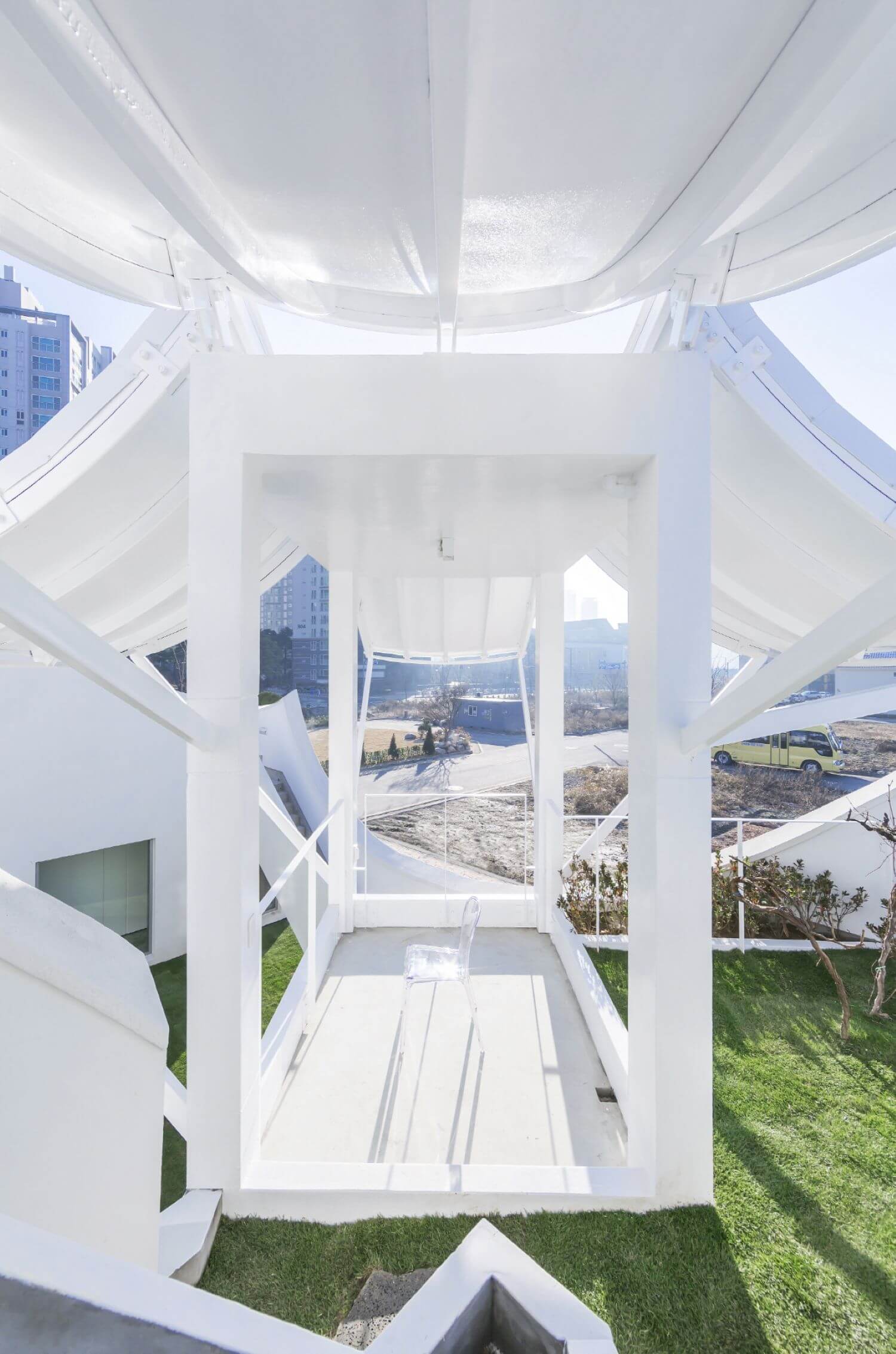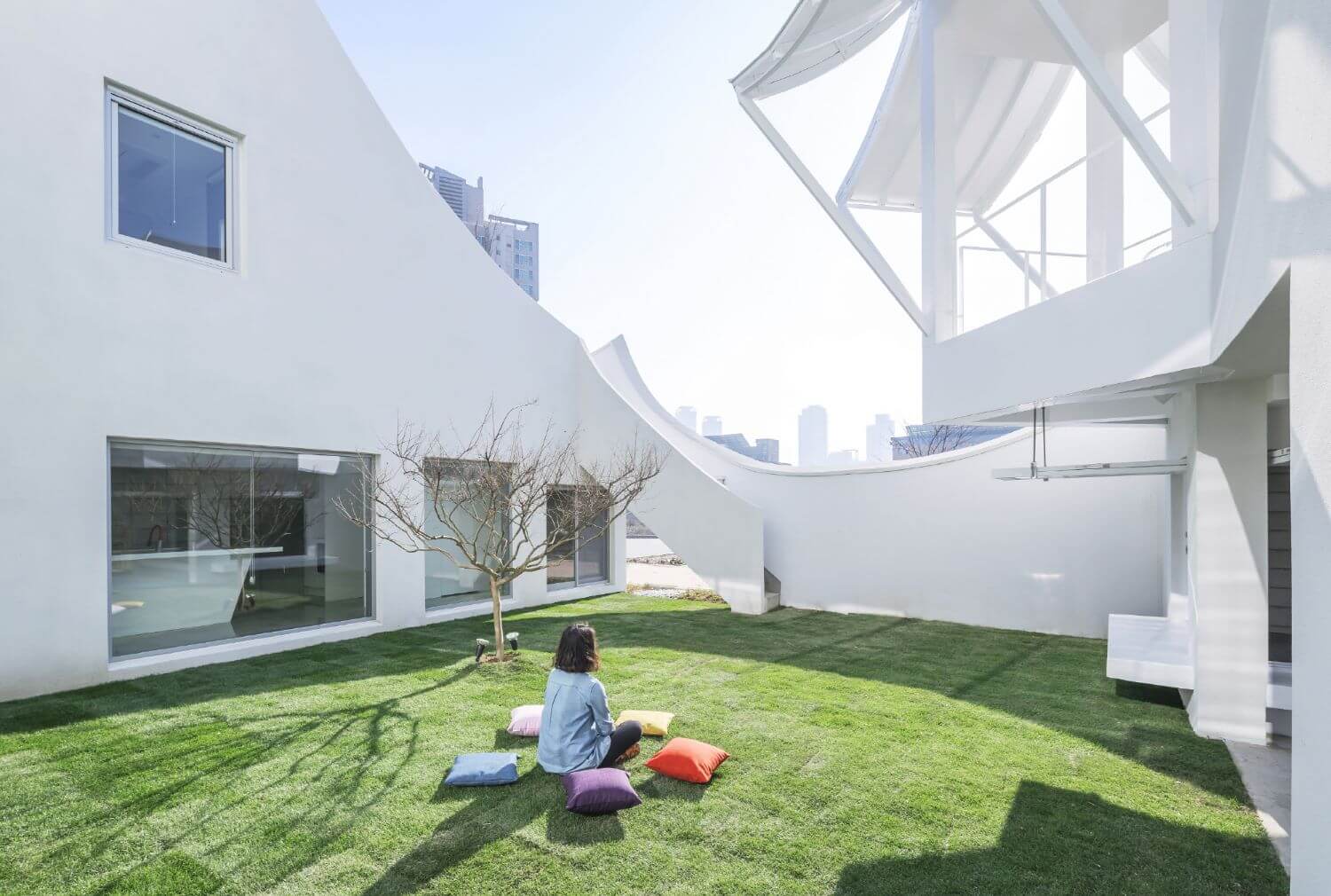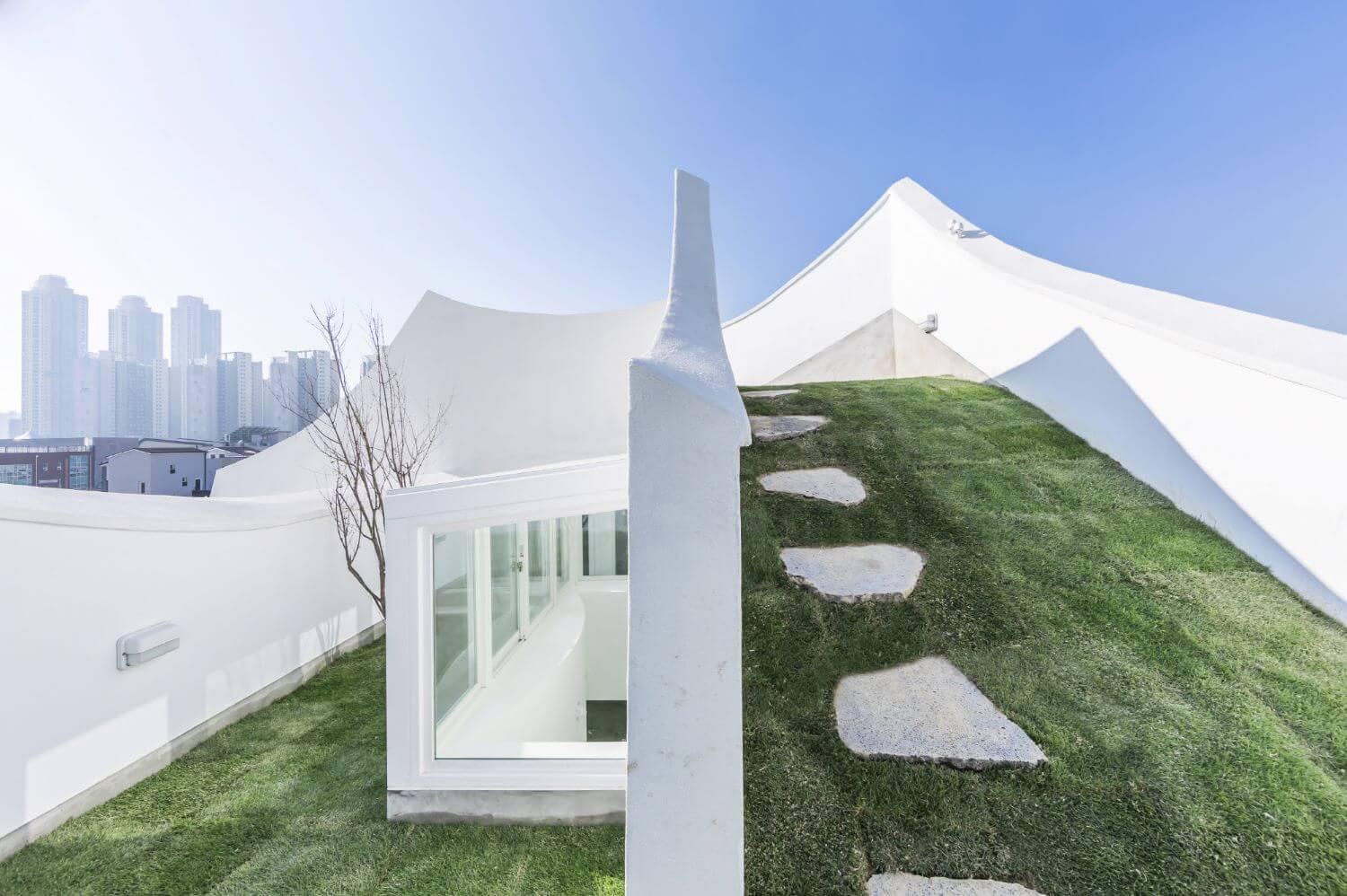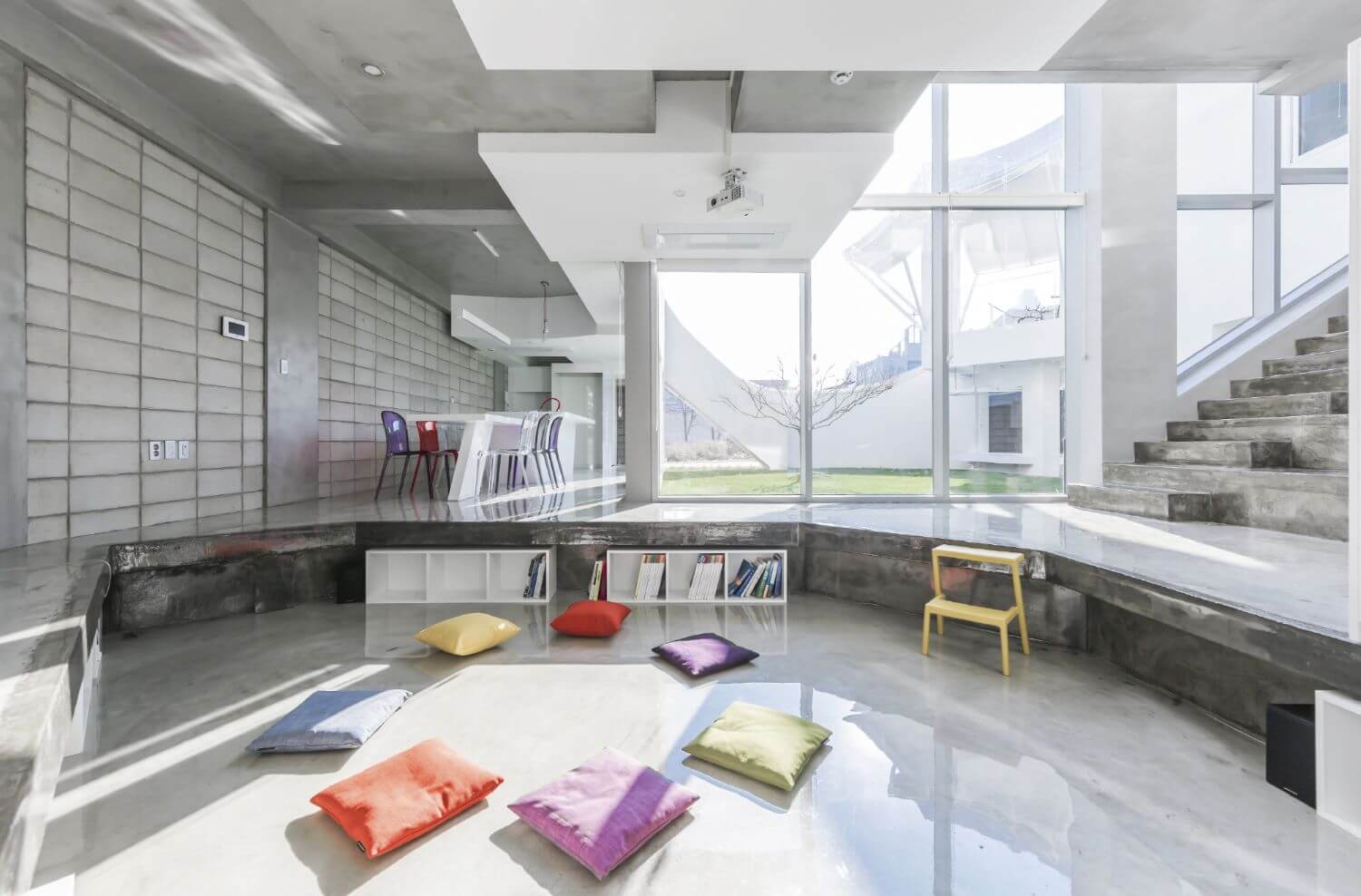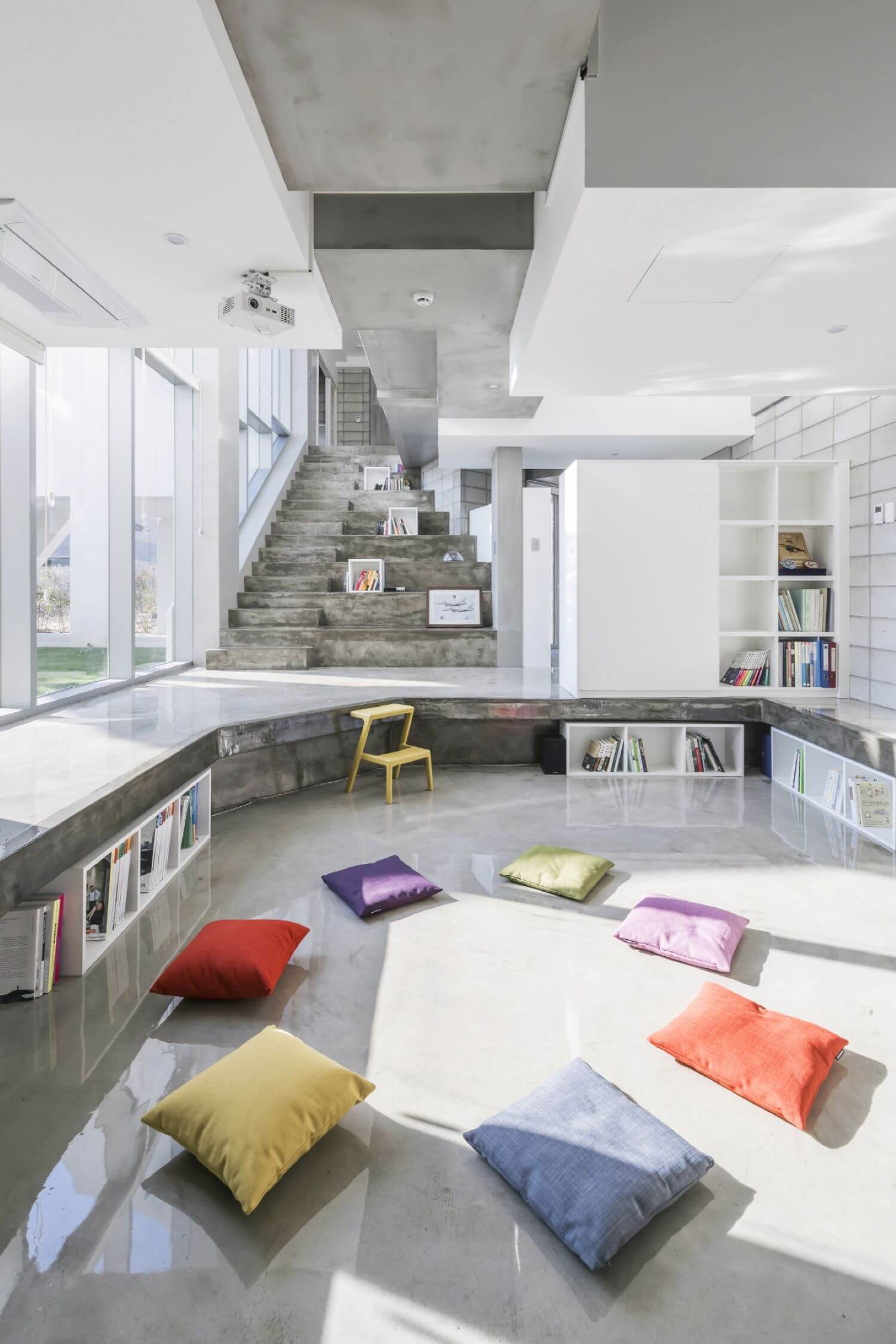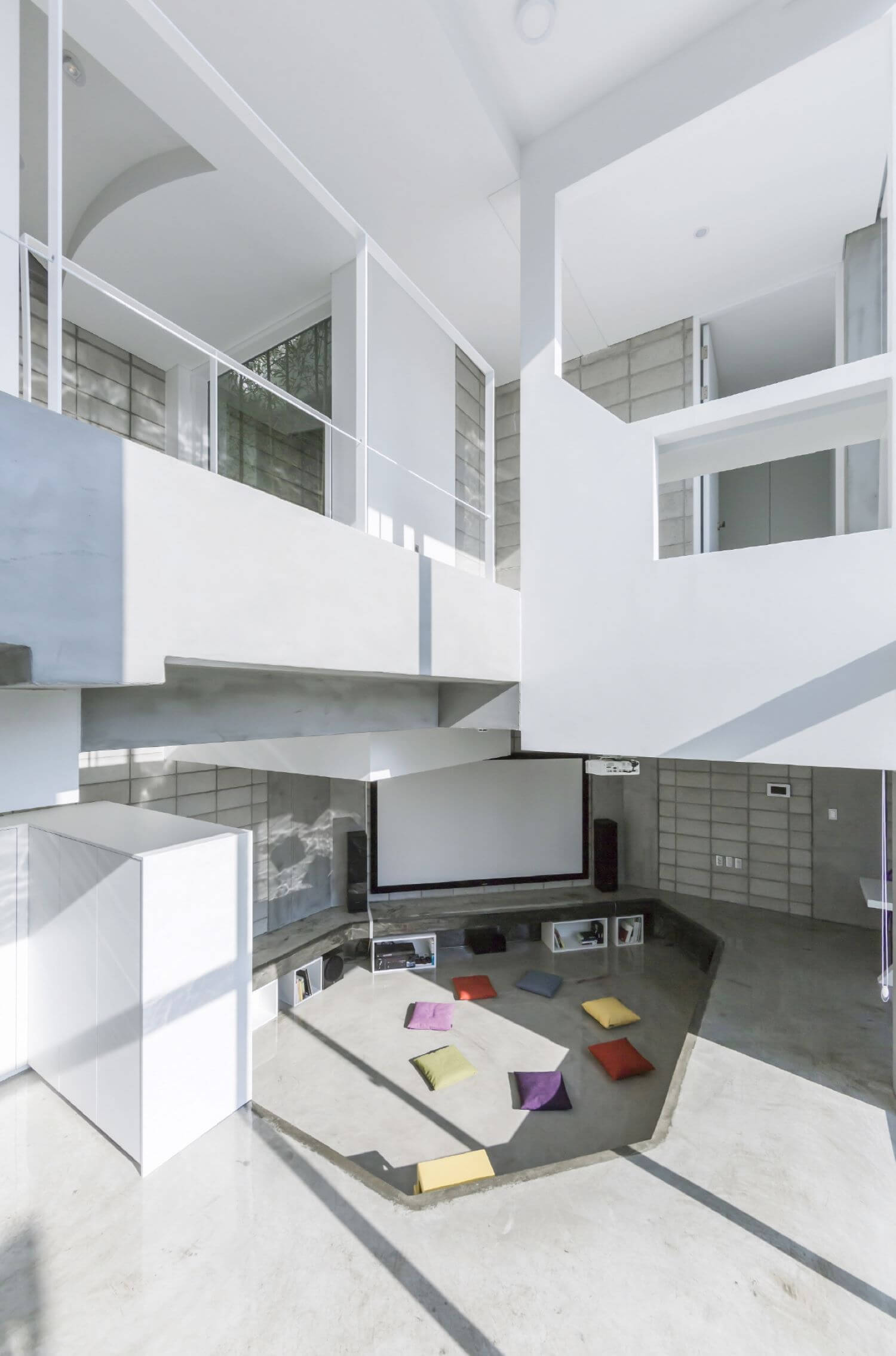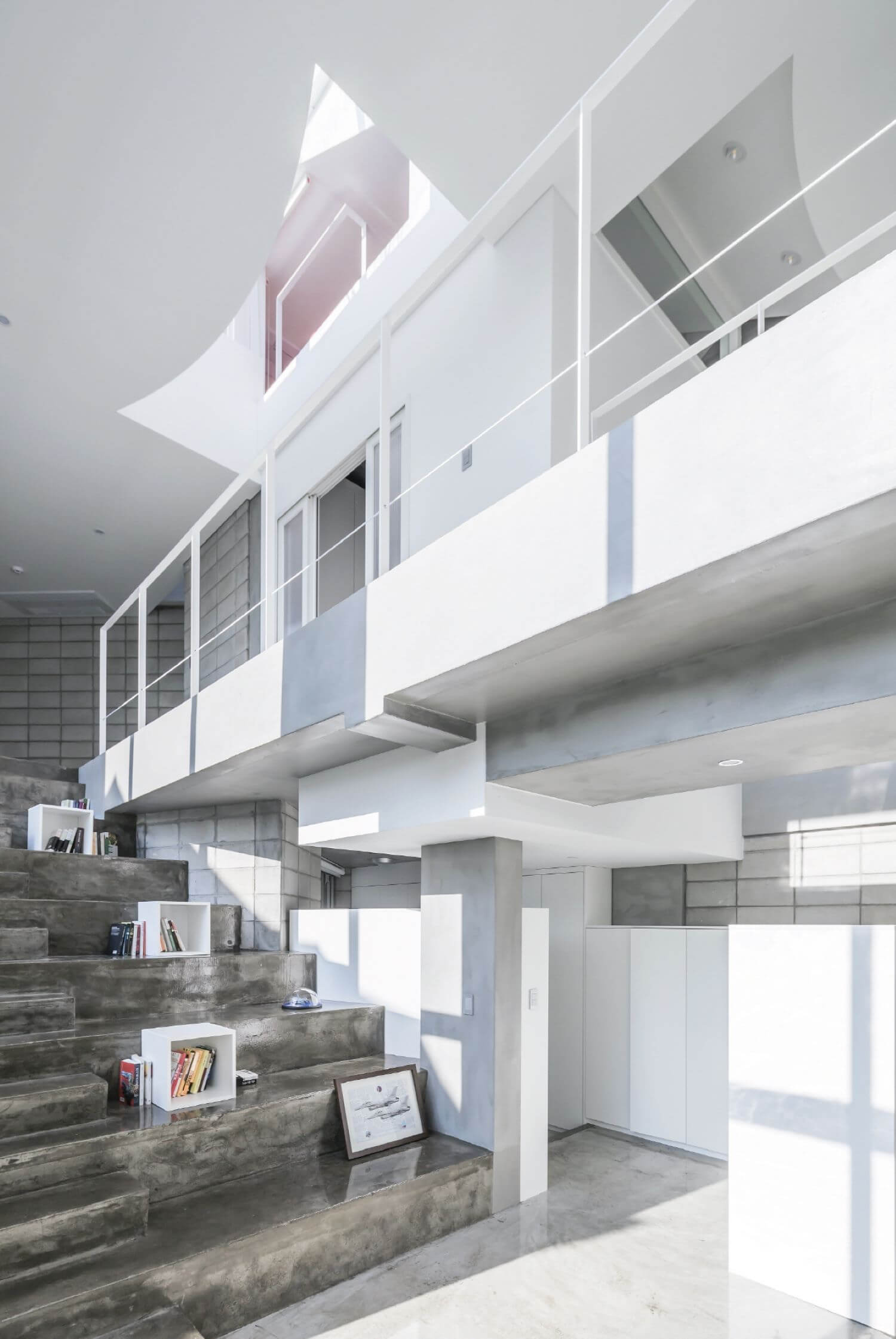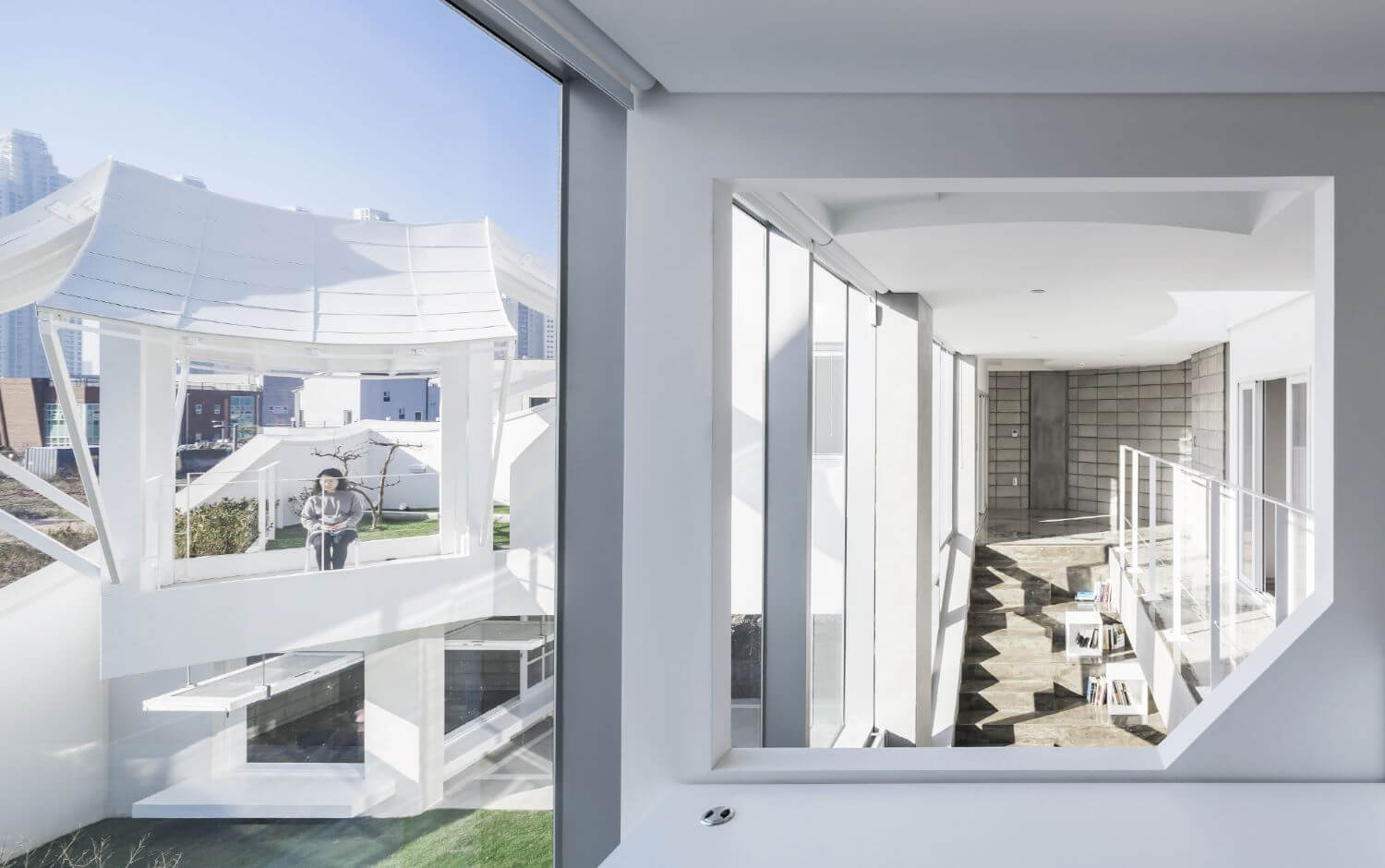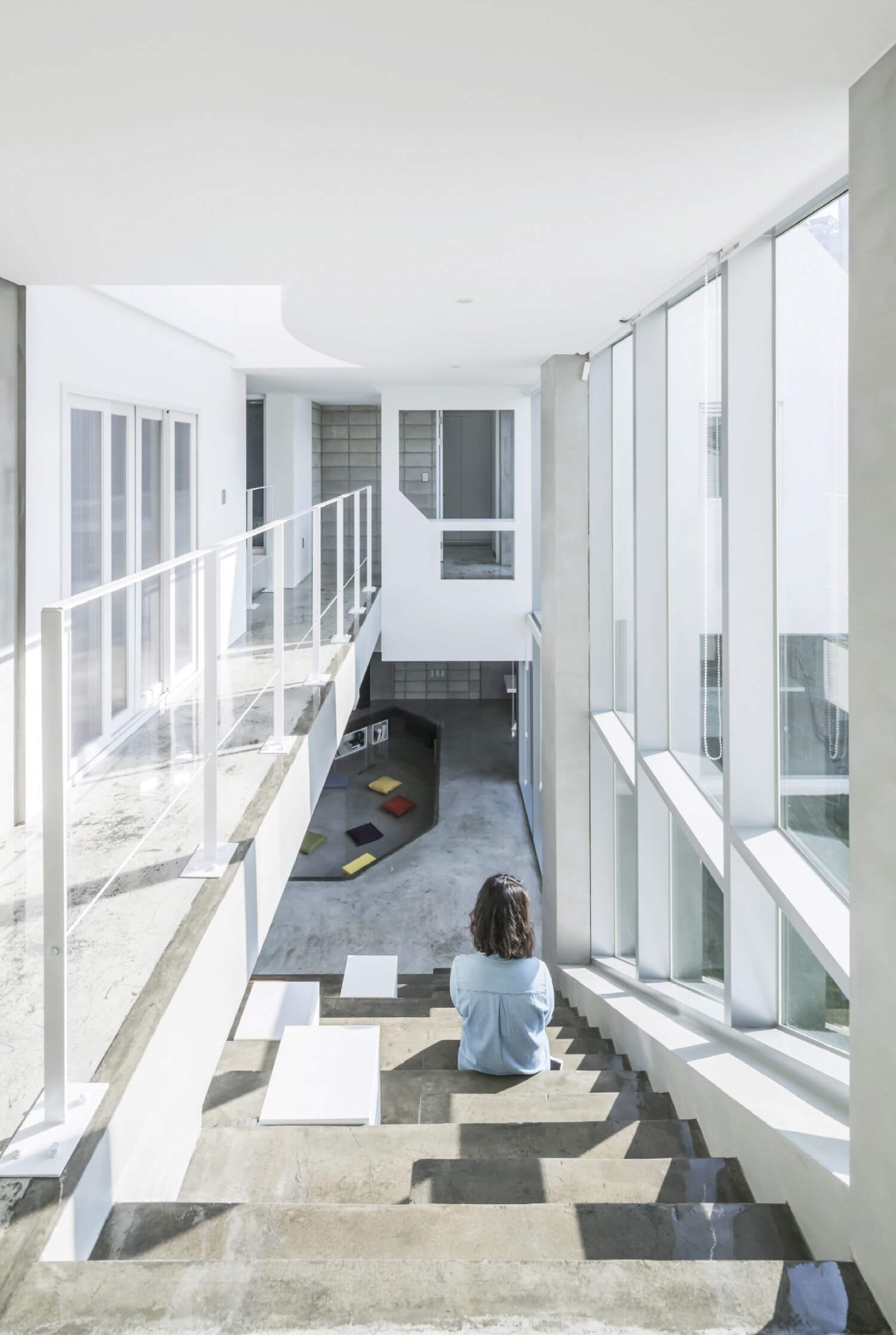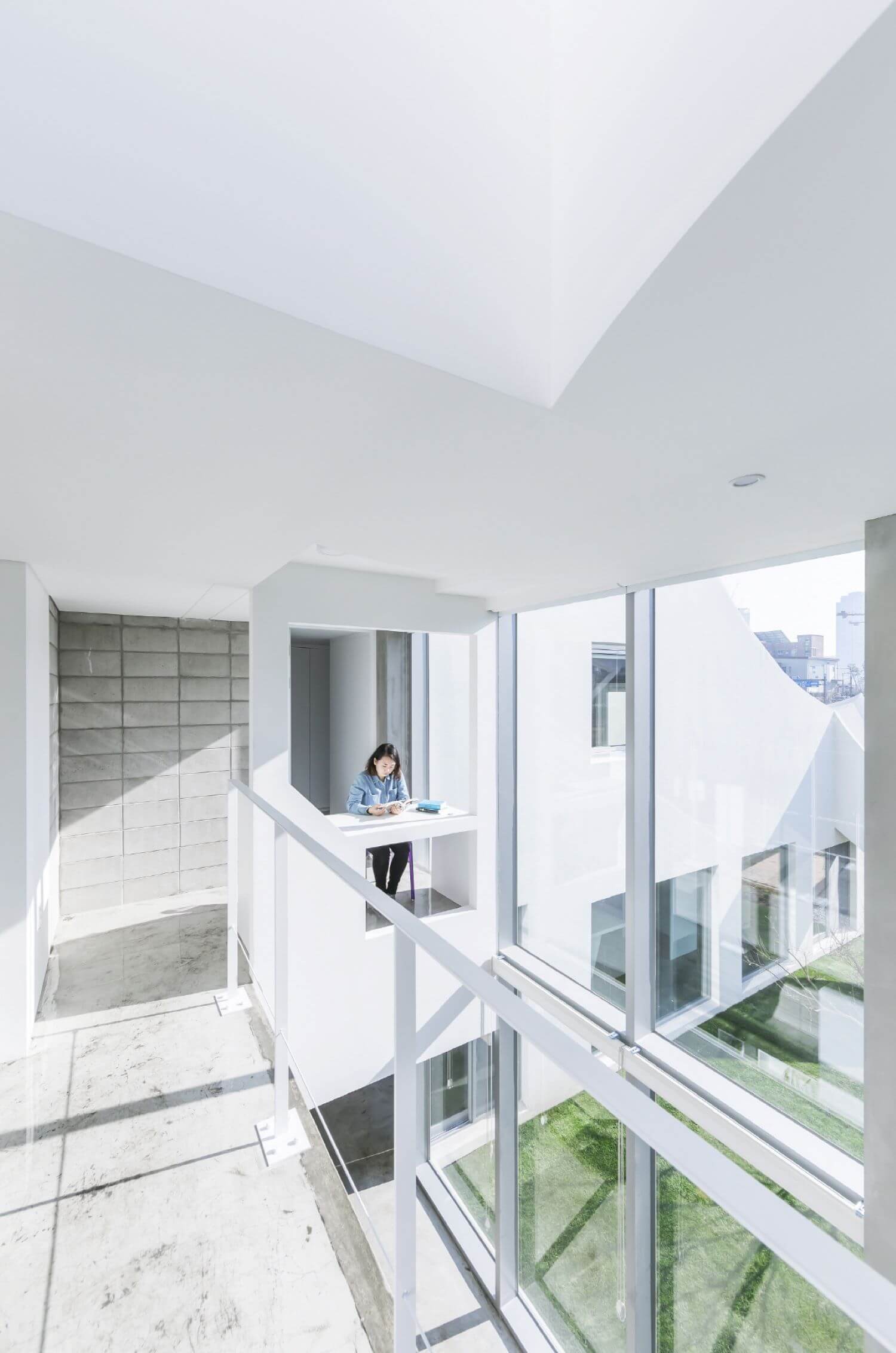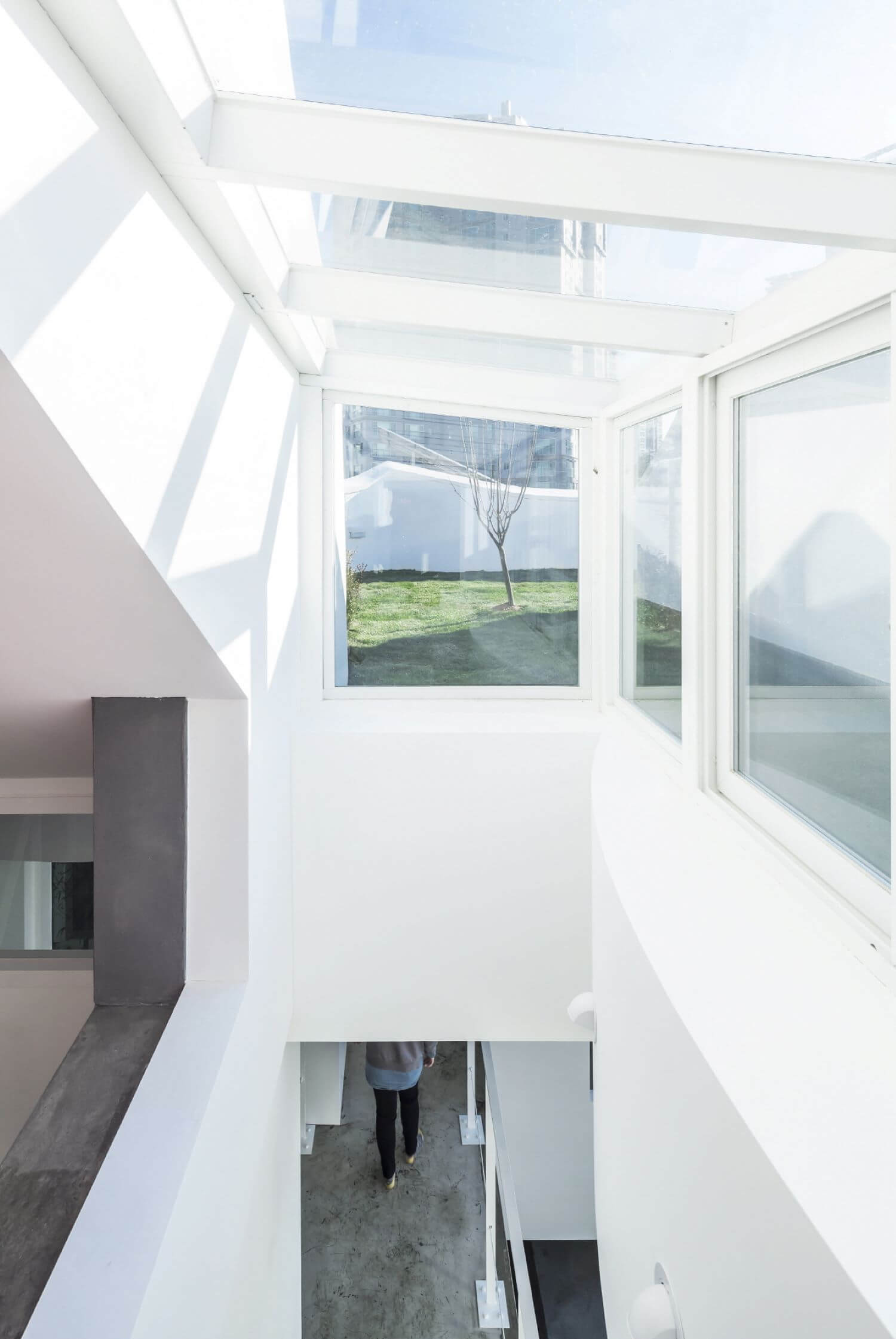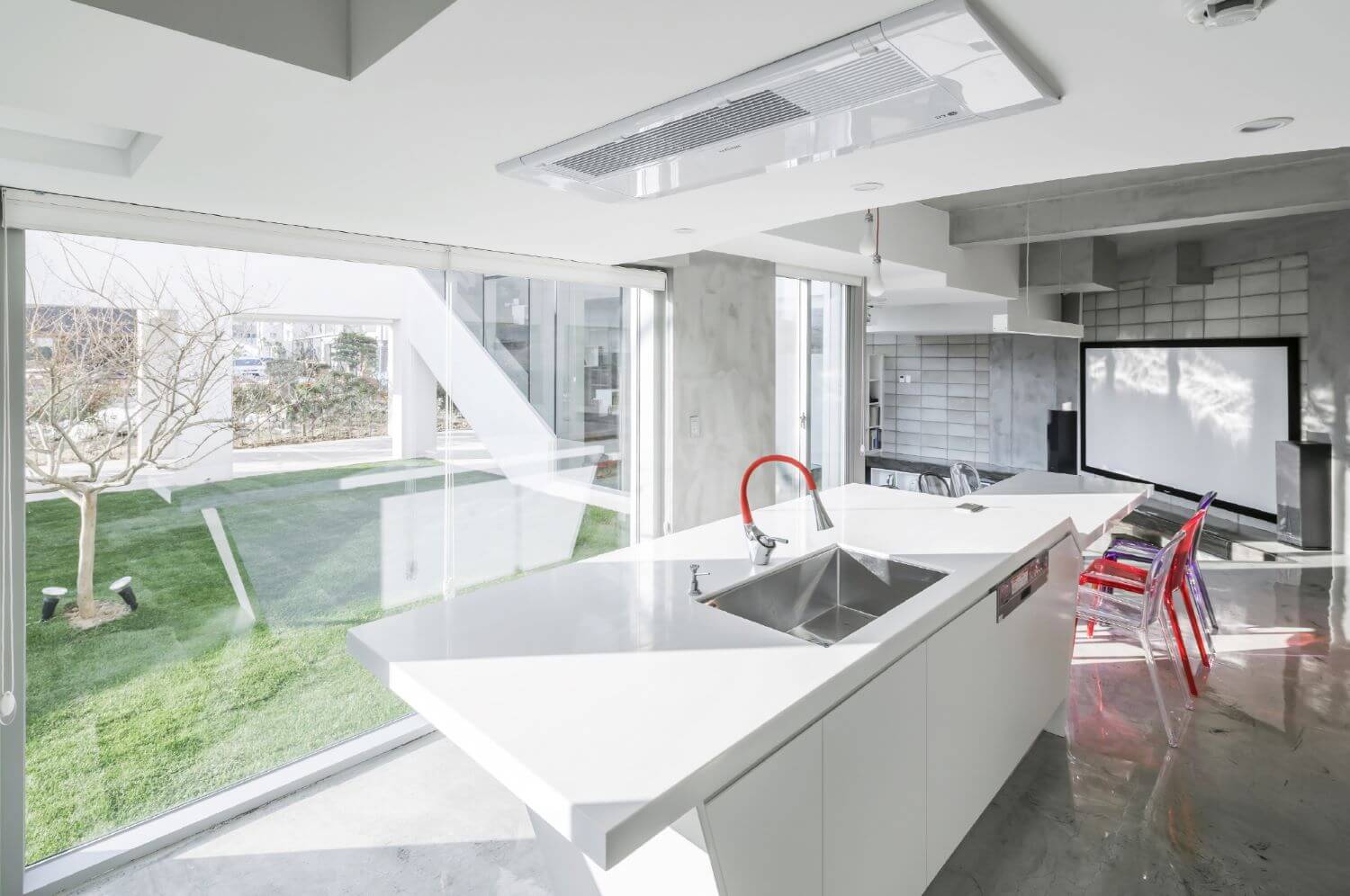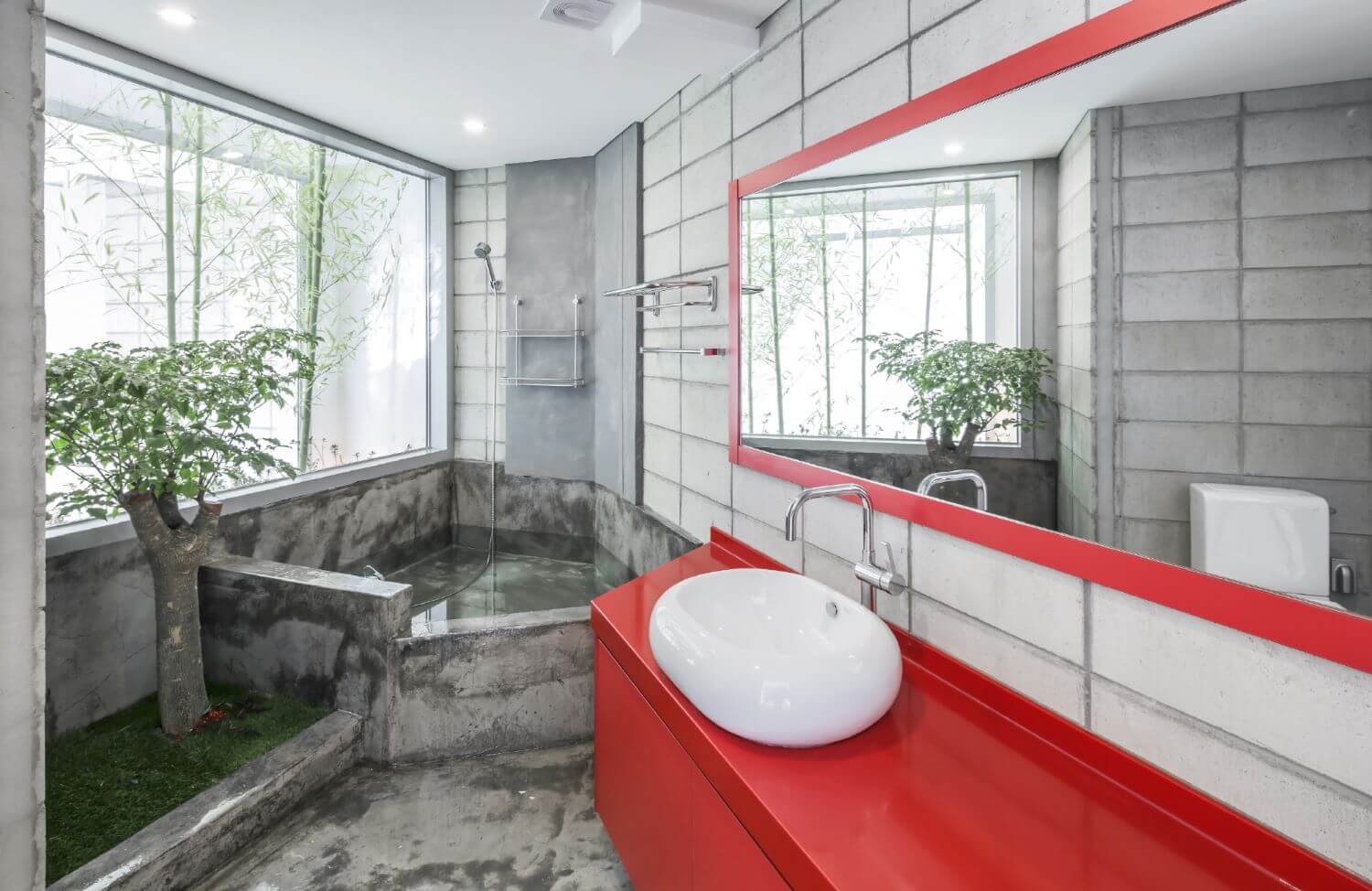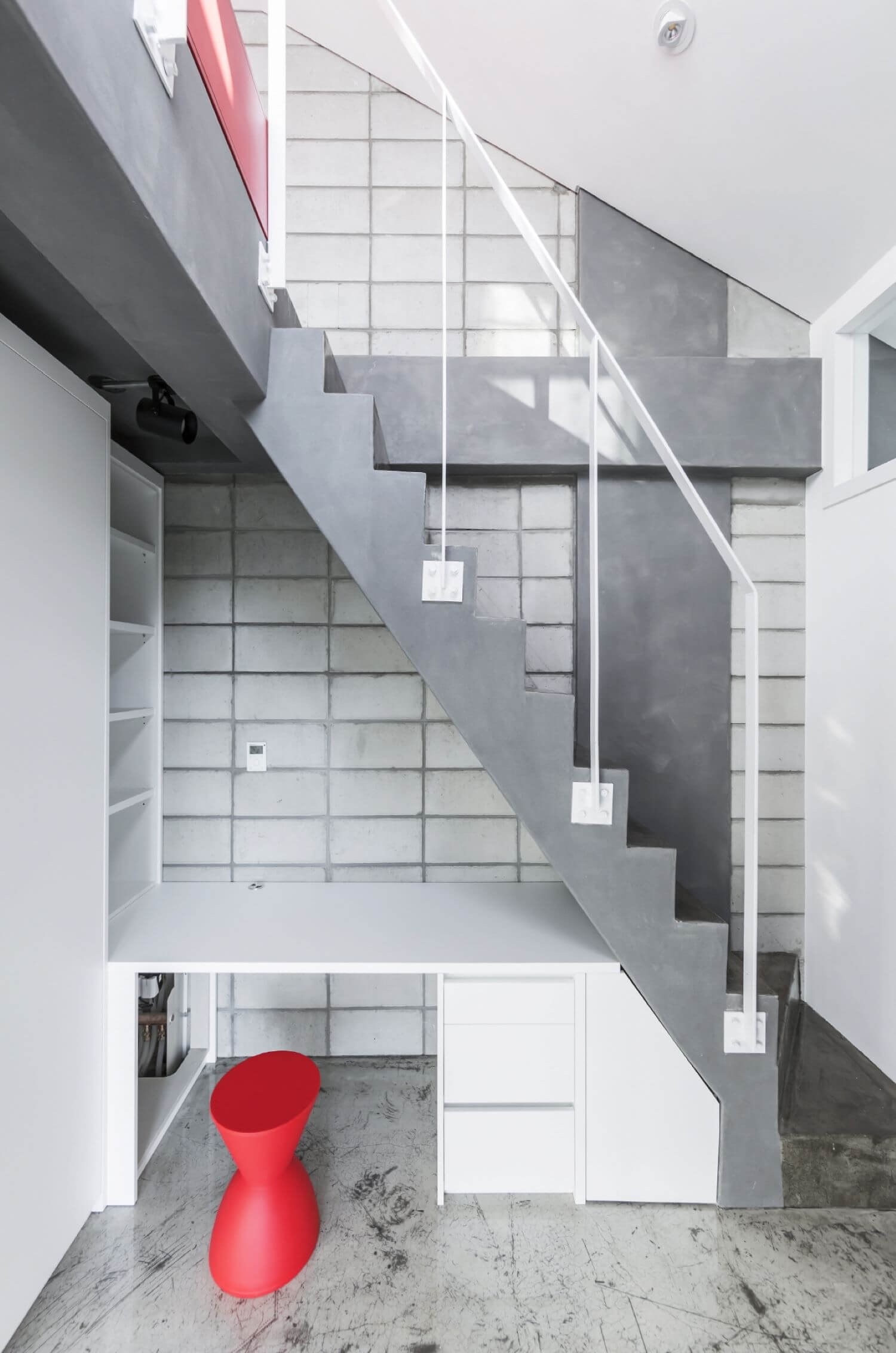 About
IROJE KHM Architects was established in 1989 in Korea, which sustains the legitimacy and purity of architecture and makes attempts to restore the identity of urban architectural culture in Korea in this age where blind westernization is inherited. To this end, IROJE KHM Architects explores and researches the traditional nature of Korean architecture both in the past and in the modern times to establish unique and distinguished identity of urban architectural culture of Korea, through which IROJE KHM Architects is intended to find the meaning of its work in realizing the existence of Korean architectural culture in the world.
---