Casey Brown Architecture: Perched on the waters edge in Ku ring gai National Park just to the north of Sydney, the Morning Bay House is designed as a place for the clients to connect with the natural landscape of Pittwater and the surrounding high spotted gum forest.
The house is located on a steep north facing block, accessible only by boat, via its own wharf and boat shed, the house responds to its immediate environment in plan and section as well as materially.
Surrounded by dense forests of the national park the bush fire rating is extreme - Flame zone on 3 sides and Bal 40 to the waters edge - predicating an outer adjustable skin of metal fire shutters enclosing timber verandahs overlooking the waters edge and a wind protected walled courtyard to the south.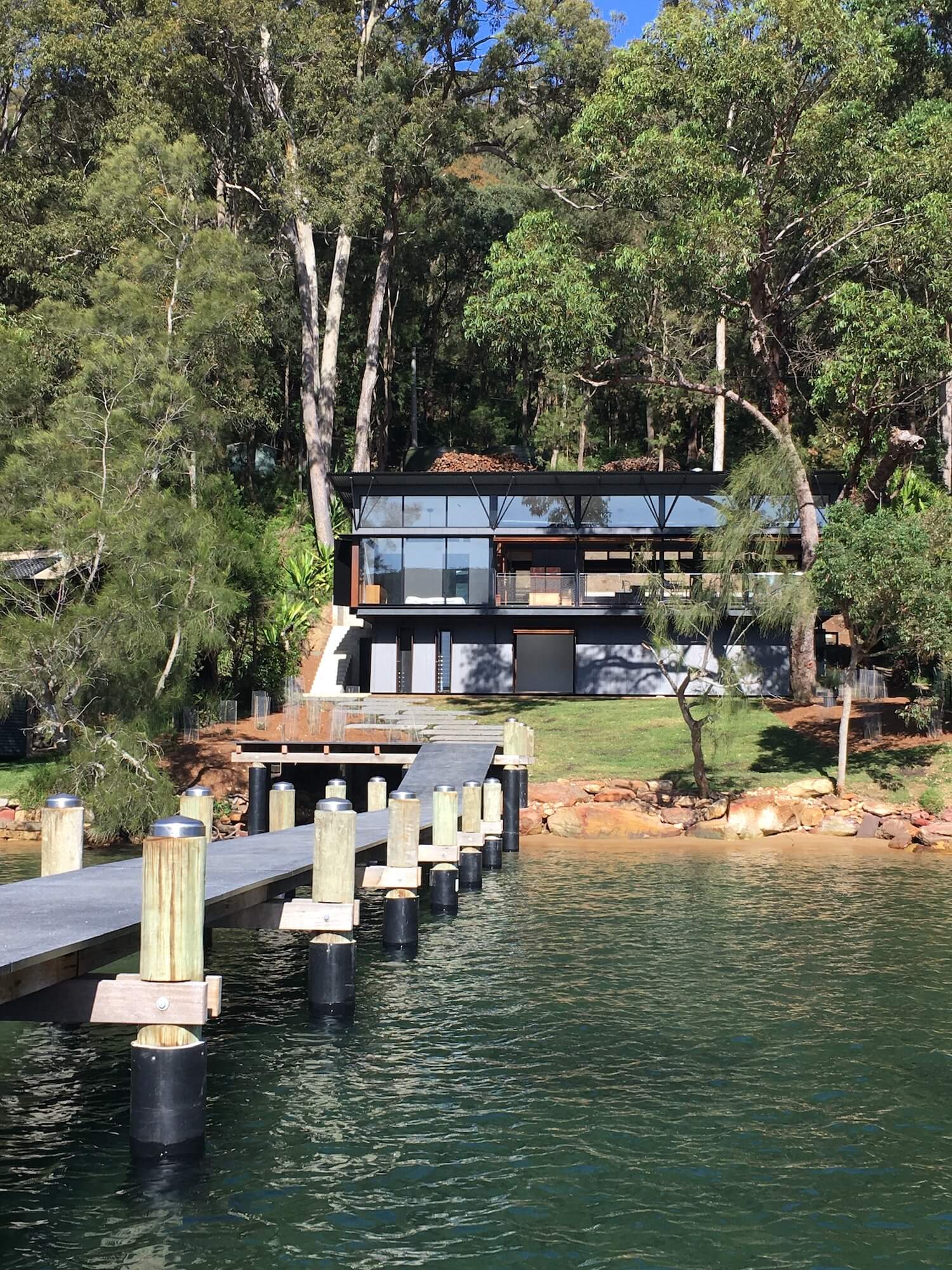 The exterior cladding is similarly rugged. Rusty corten steel and grey-black Equitone fibre cement panels resist fire and blend with the colours of the surrounding forest, while contrasting with the warm spotted gum interiors.
Internally planned as a one bedroom cottage for two empty nesters, the living, dining and kitchen all open to both the large covered northern verandah and the walled court with every room enjoying the tranquil aspect of Pittwater.
A gently curving butterfly roof scoops in forest views uphill behind the house and captures the rugged skyline of the surrounding bays. Large eves draw in winter northern sun, and shelter from harsh summer heat.
The house is heated by one central wood fire and kept passively cool by large eves and high level louvres on both sides of the concave roof, to encourage cross ventilation from breezes off the Morning Bay in summer.
The buildings large roof collects all the buildings water needs, as well as concealing the solar panels, making the building, along with its waste water plant completely self -sustainable.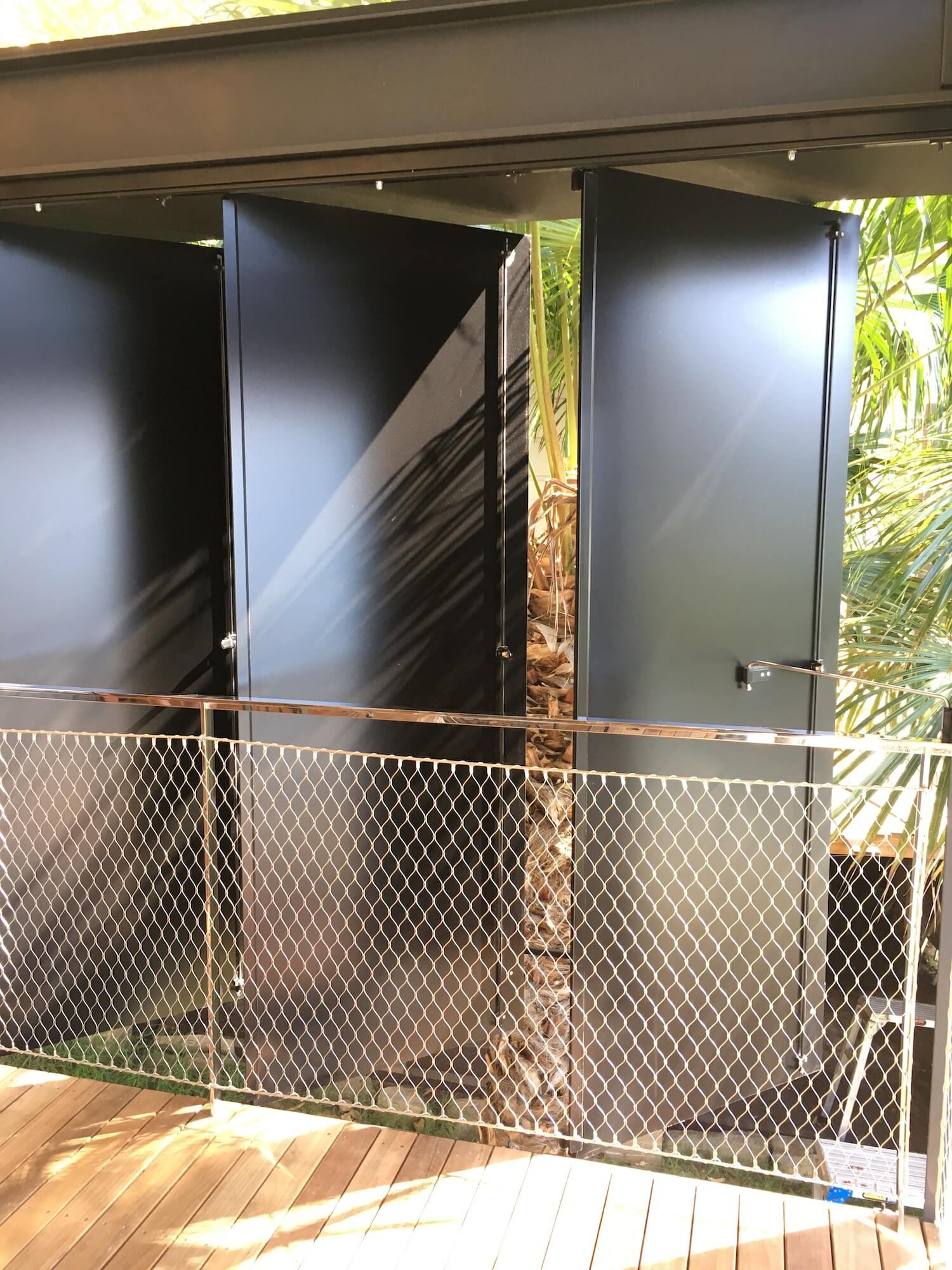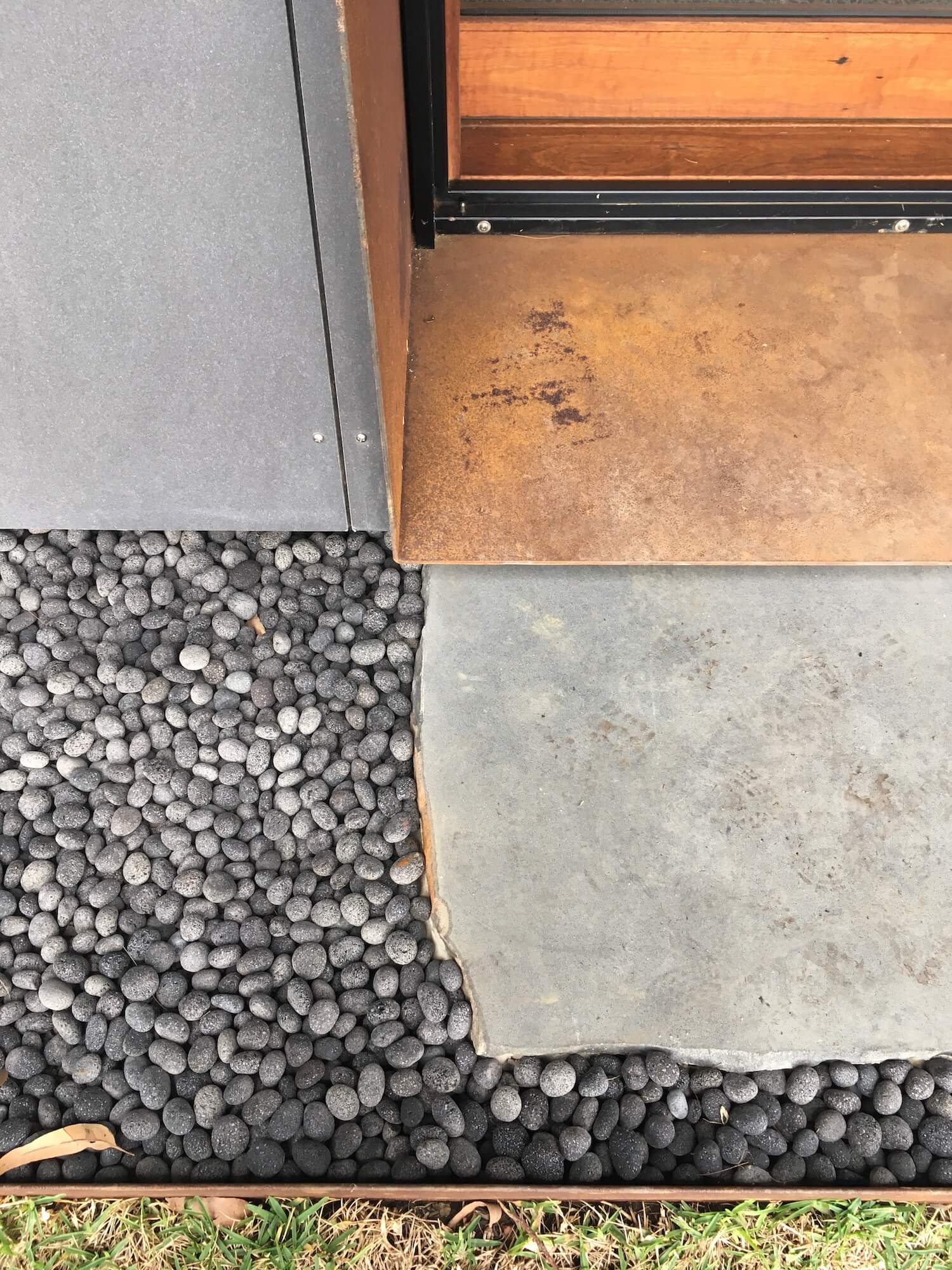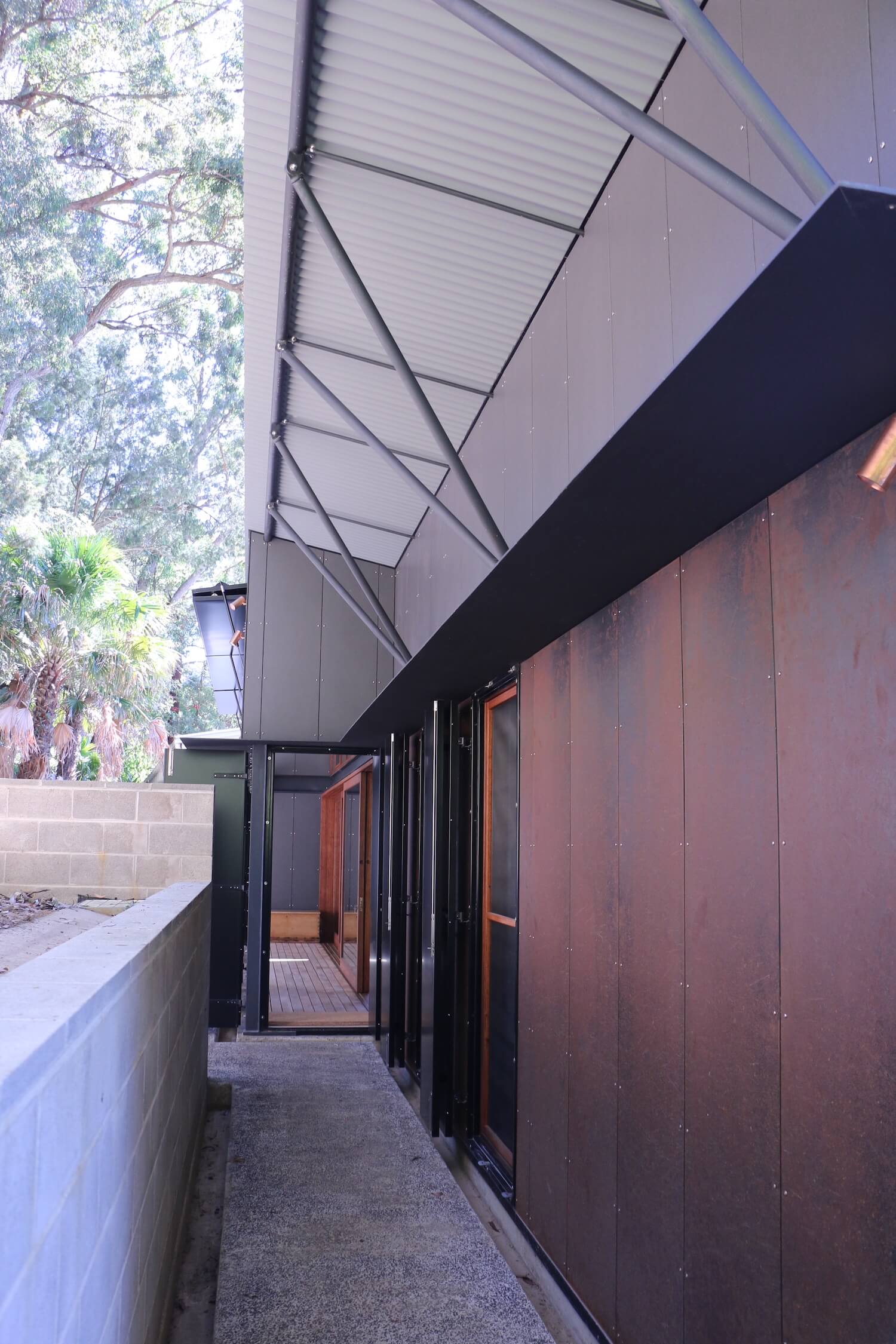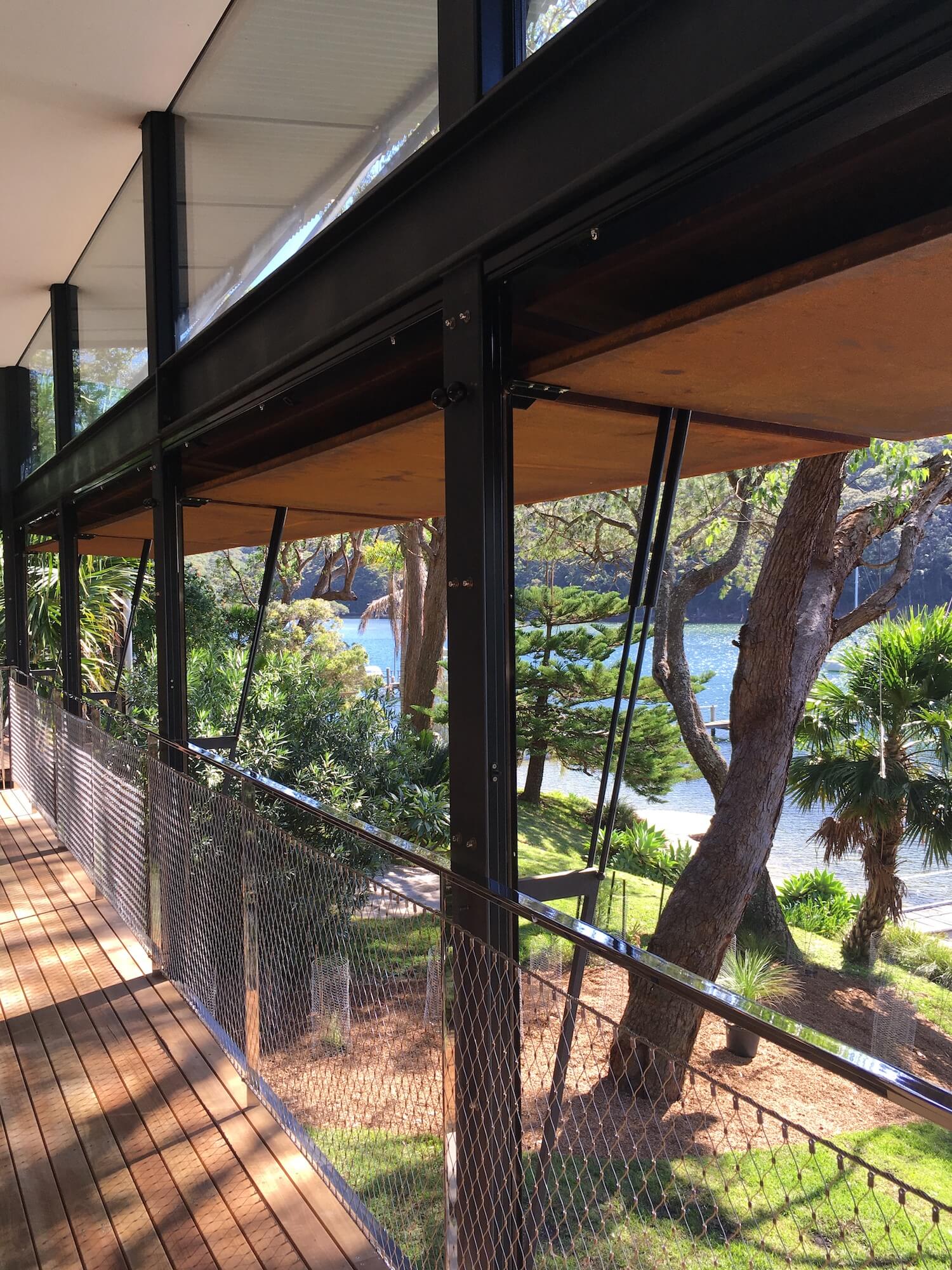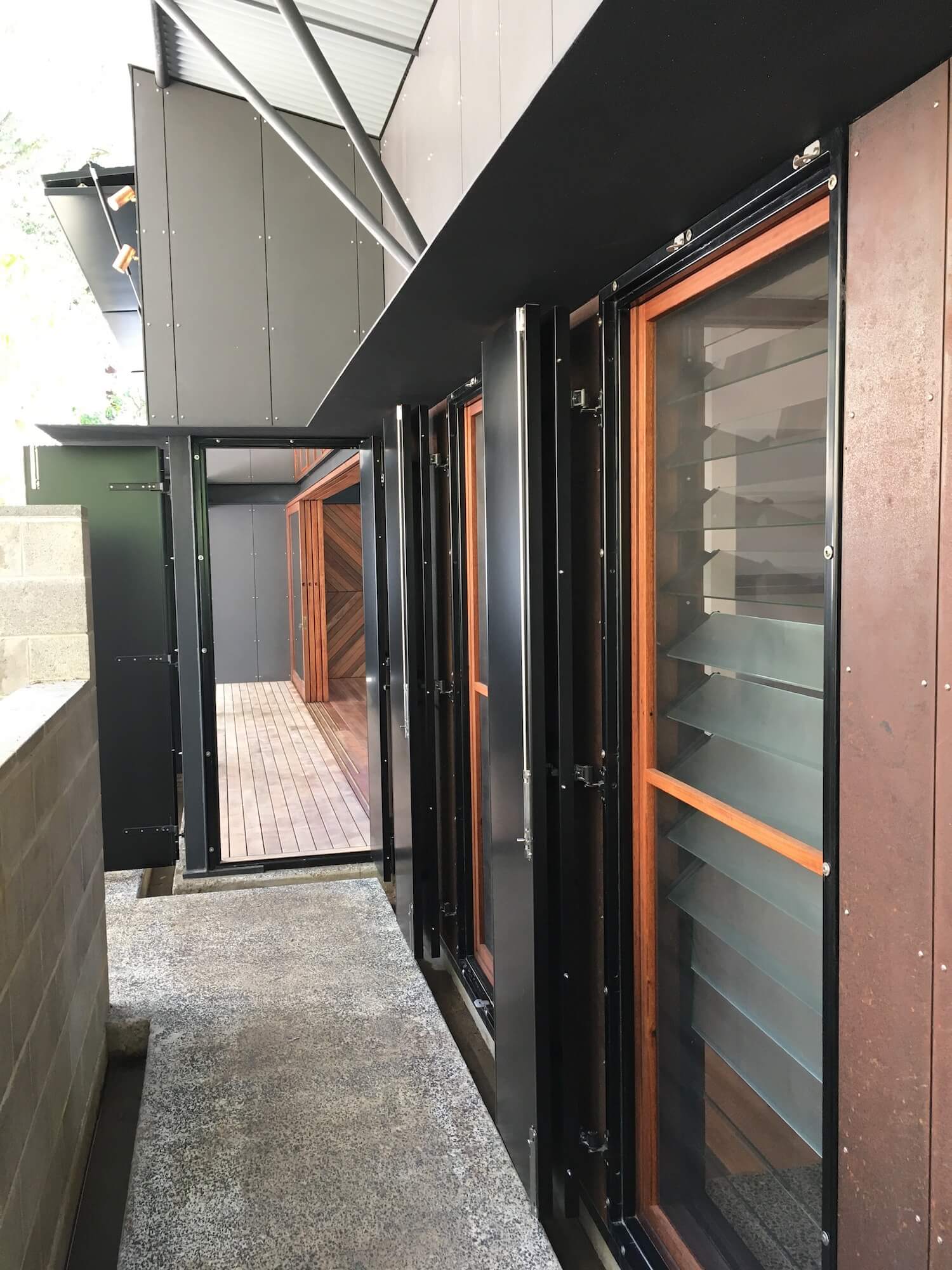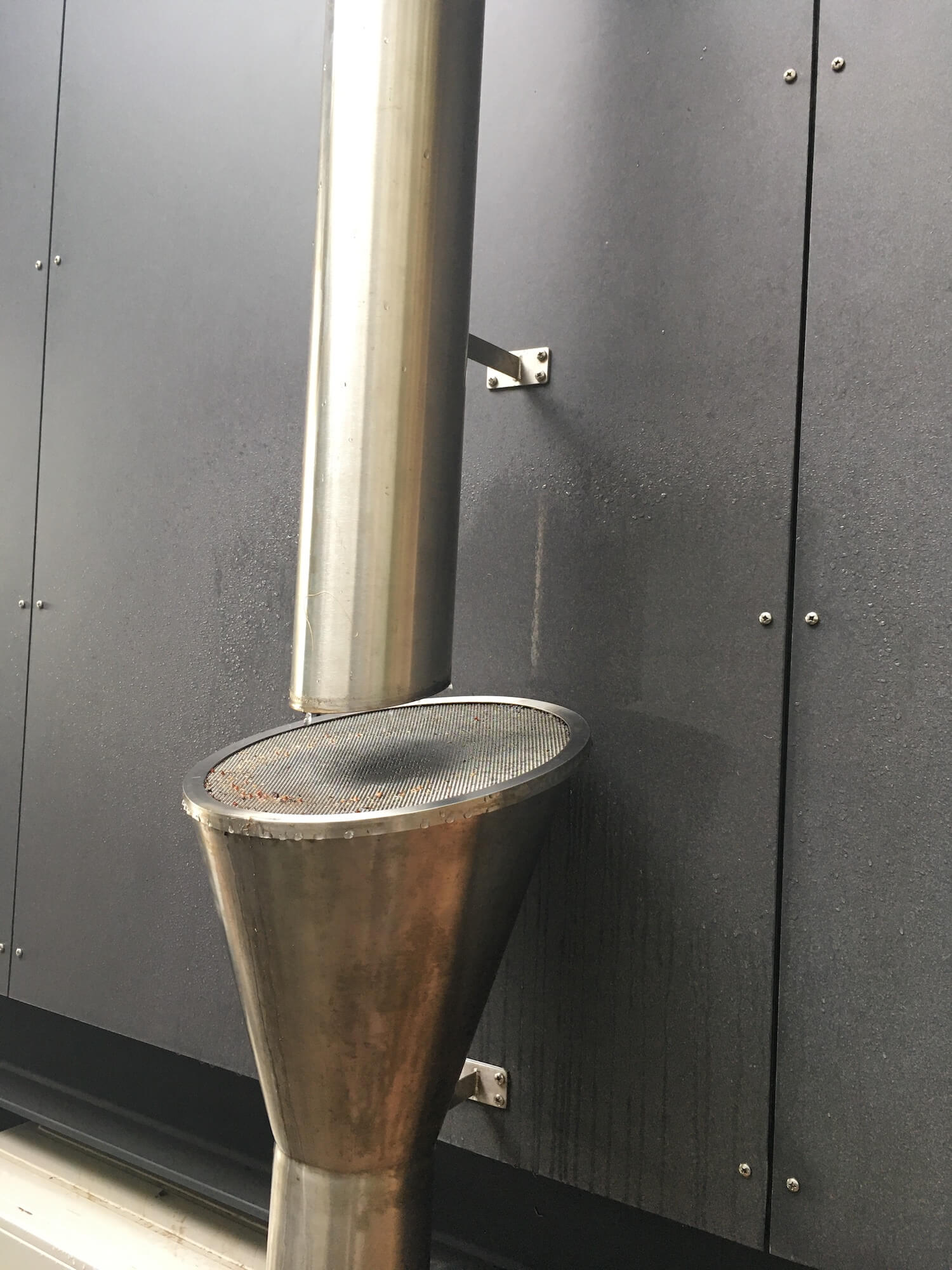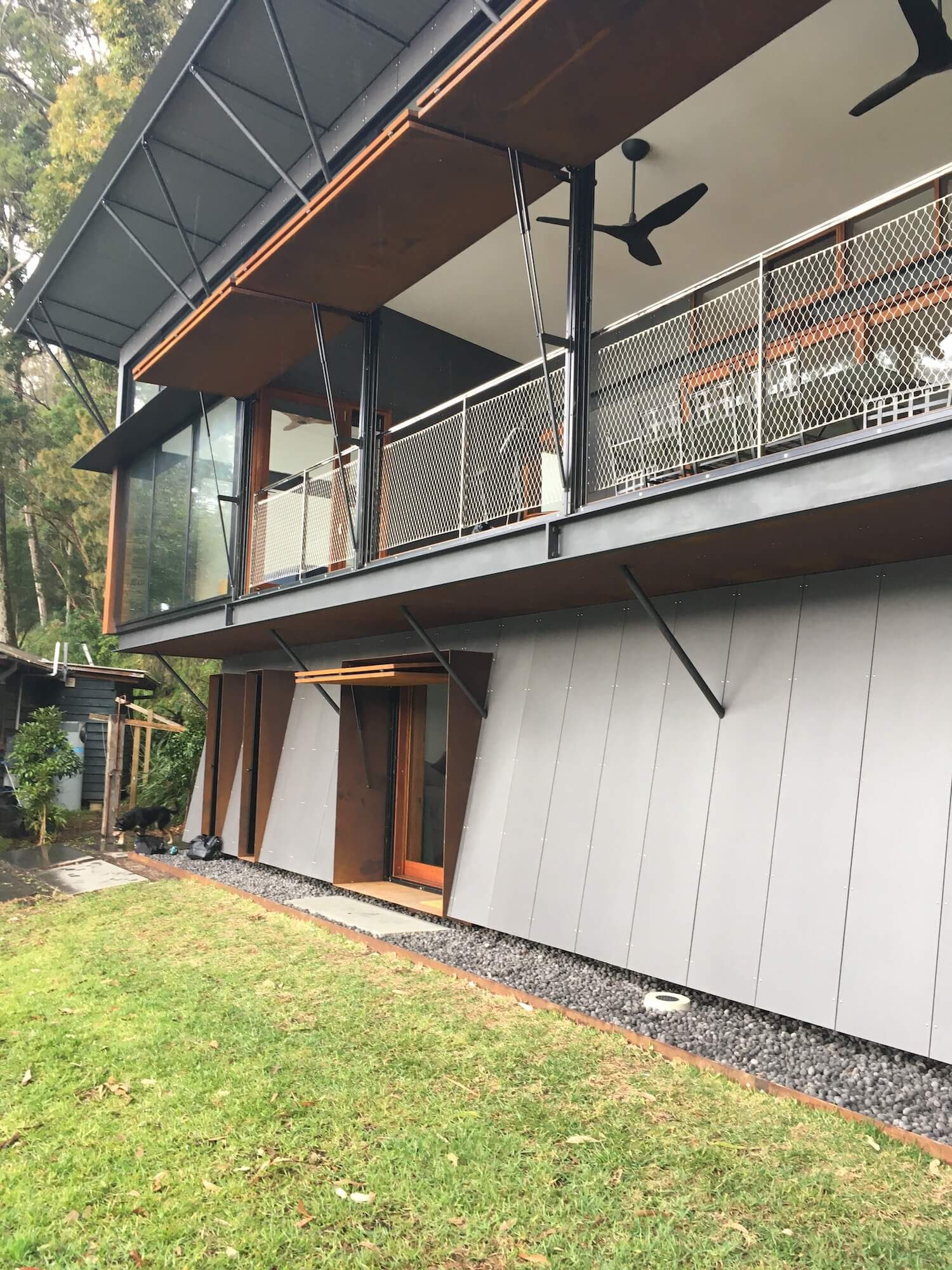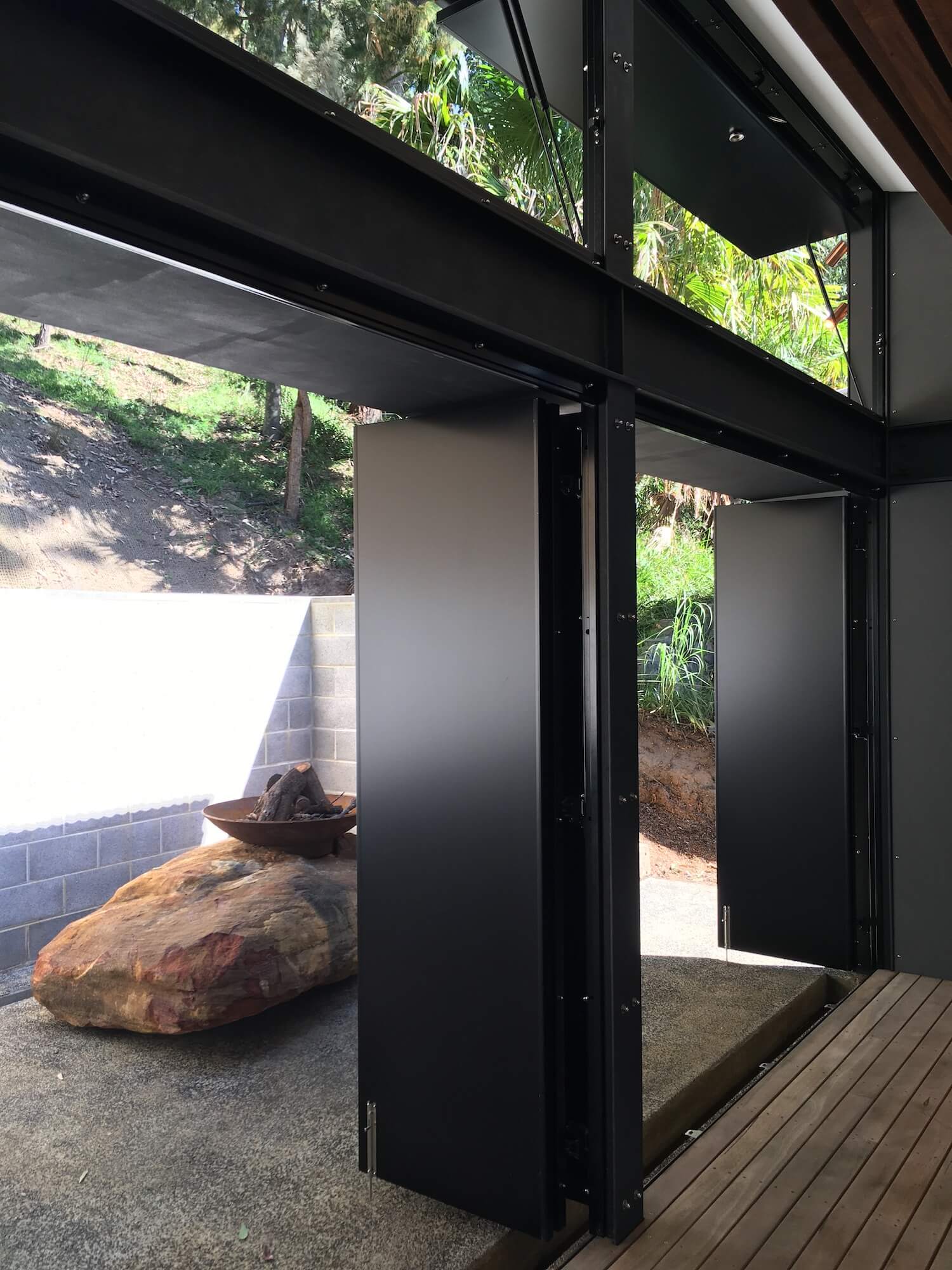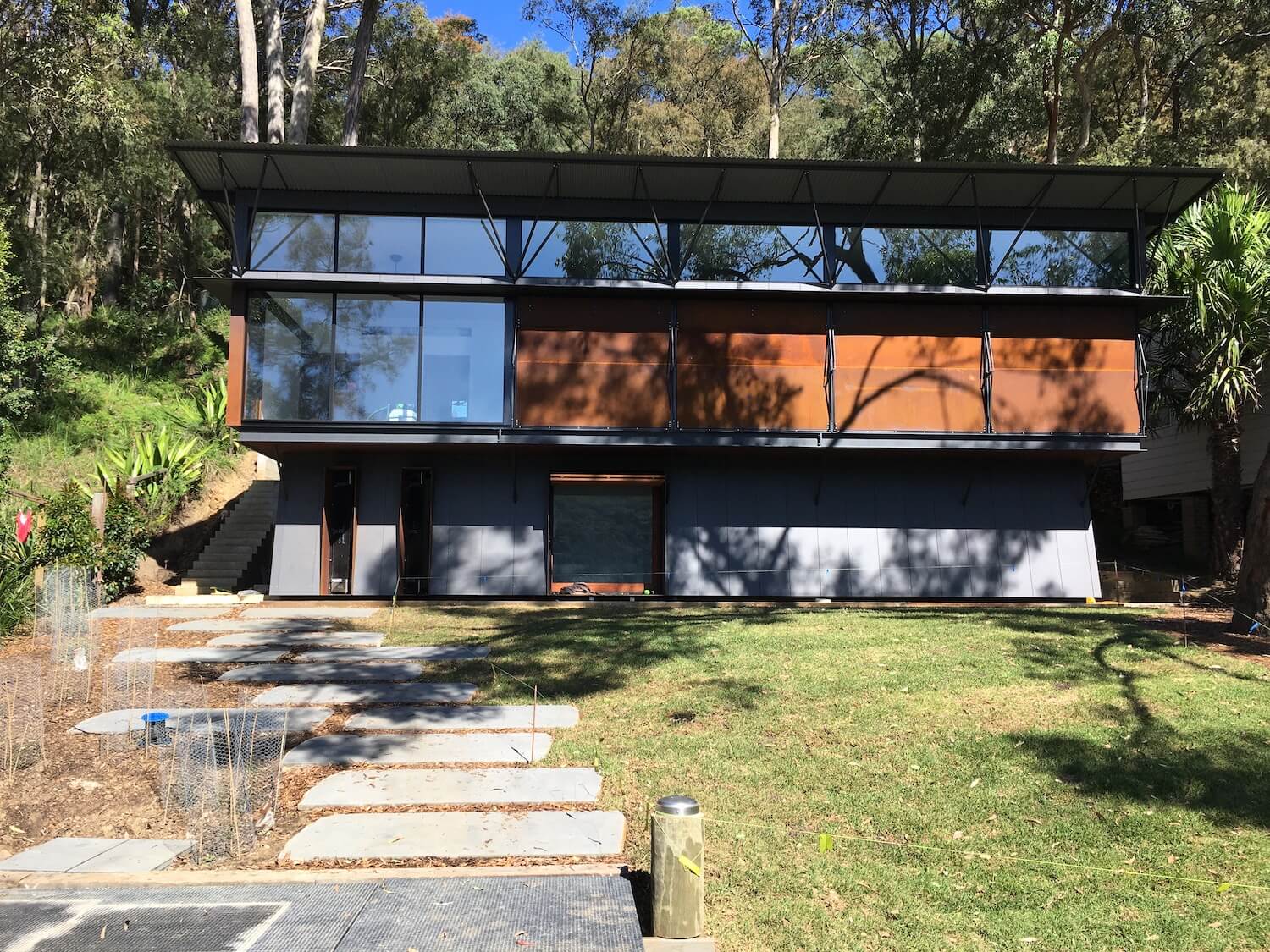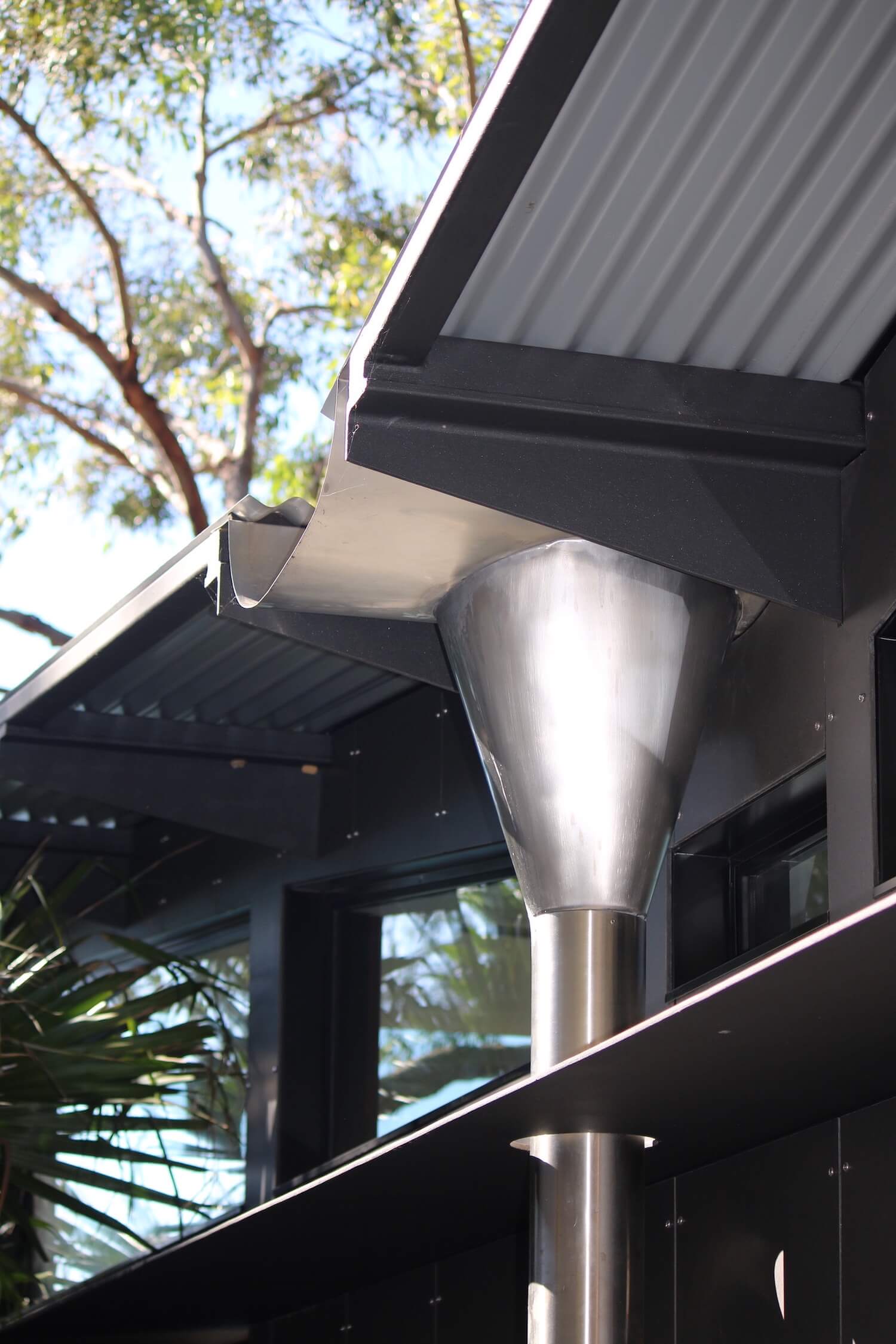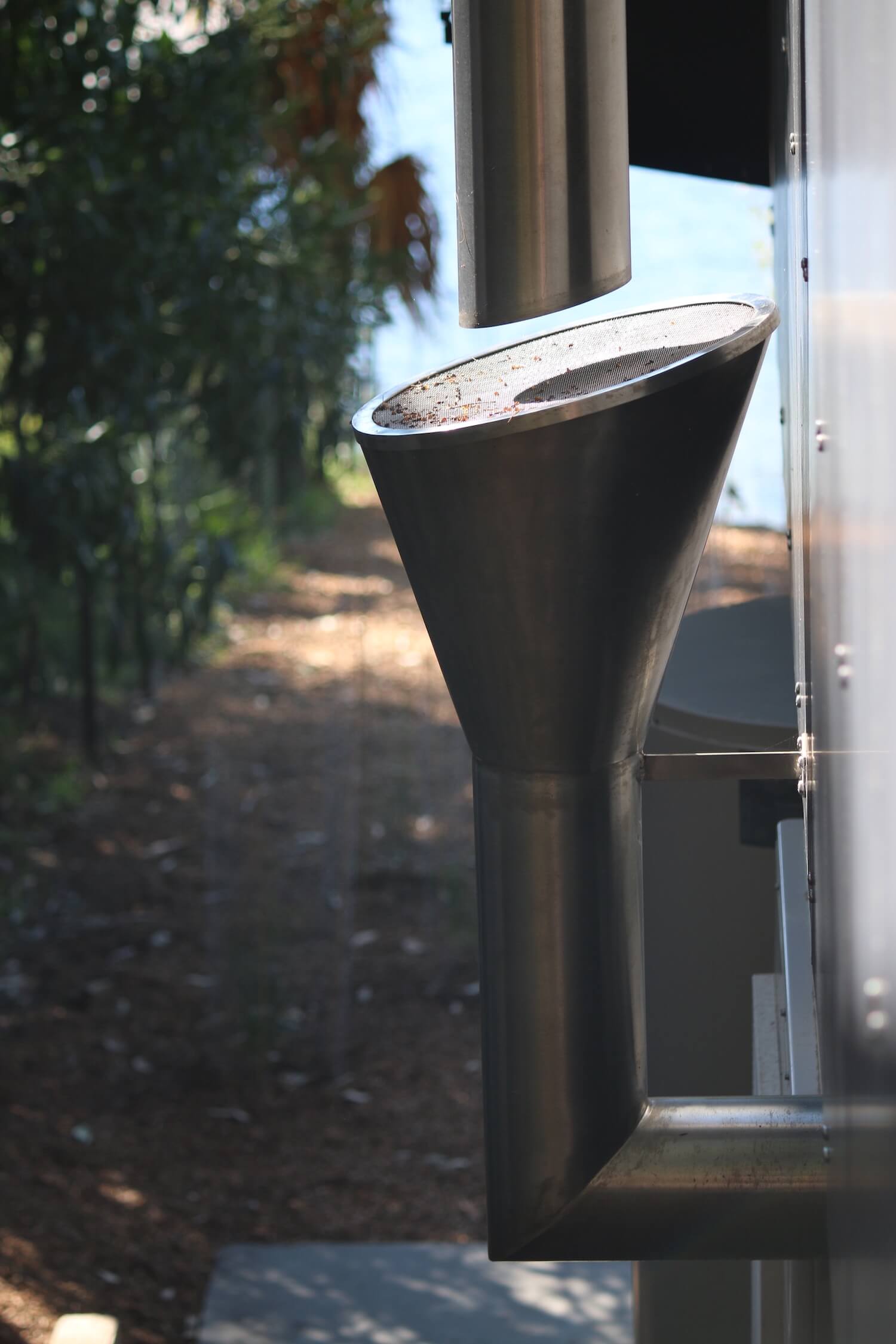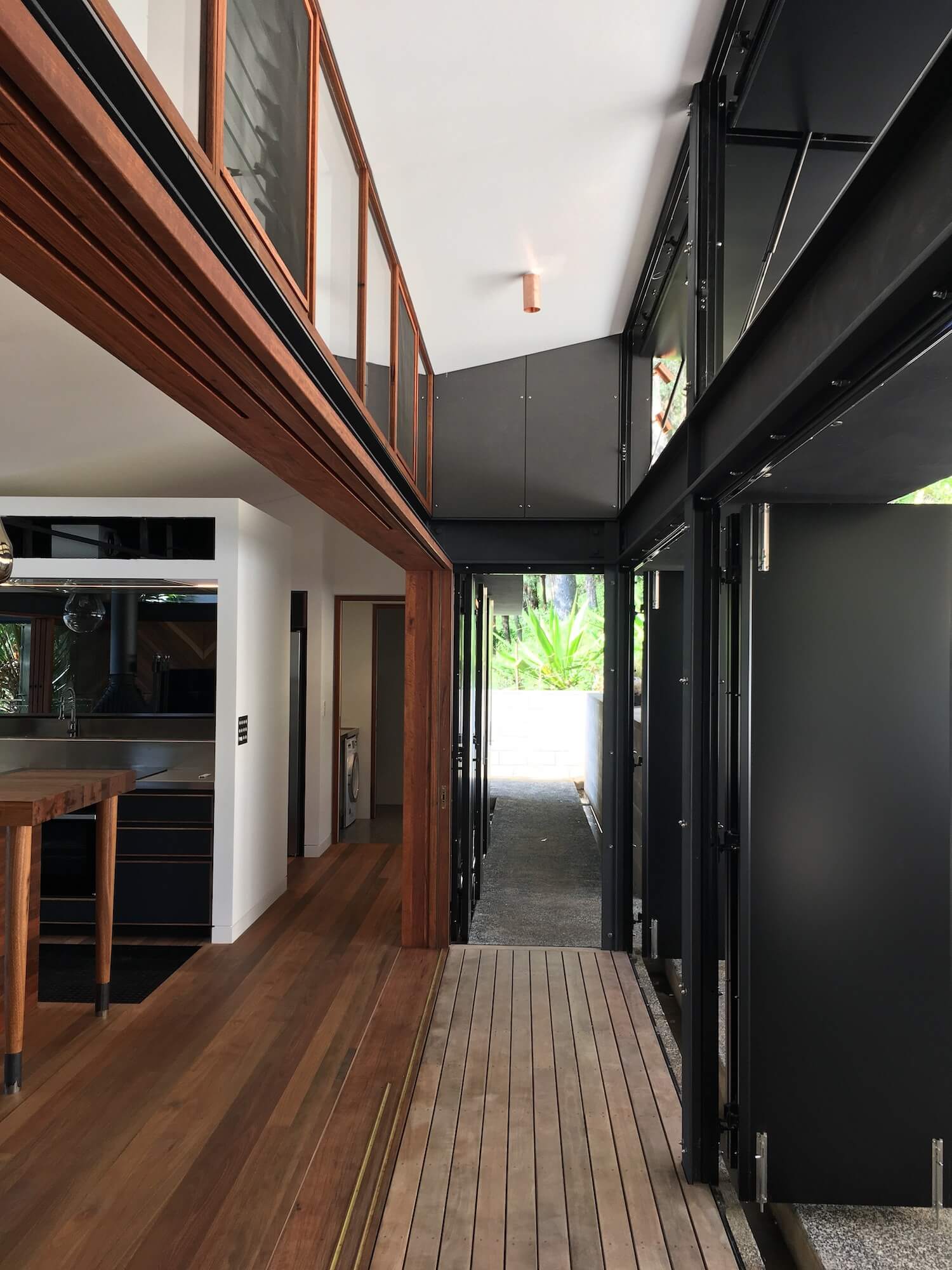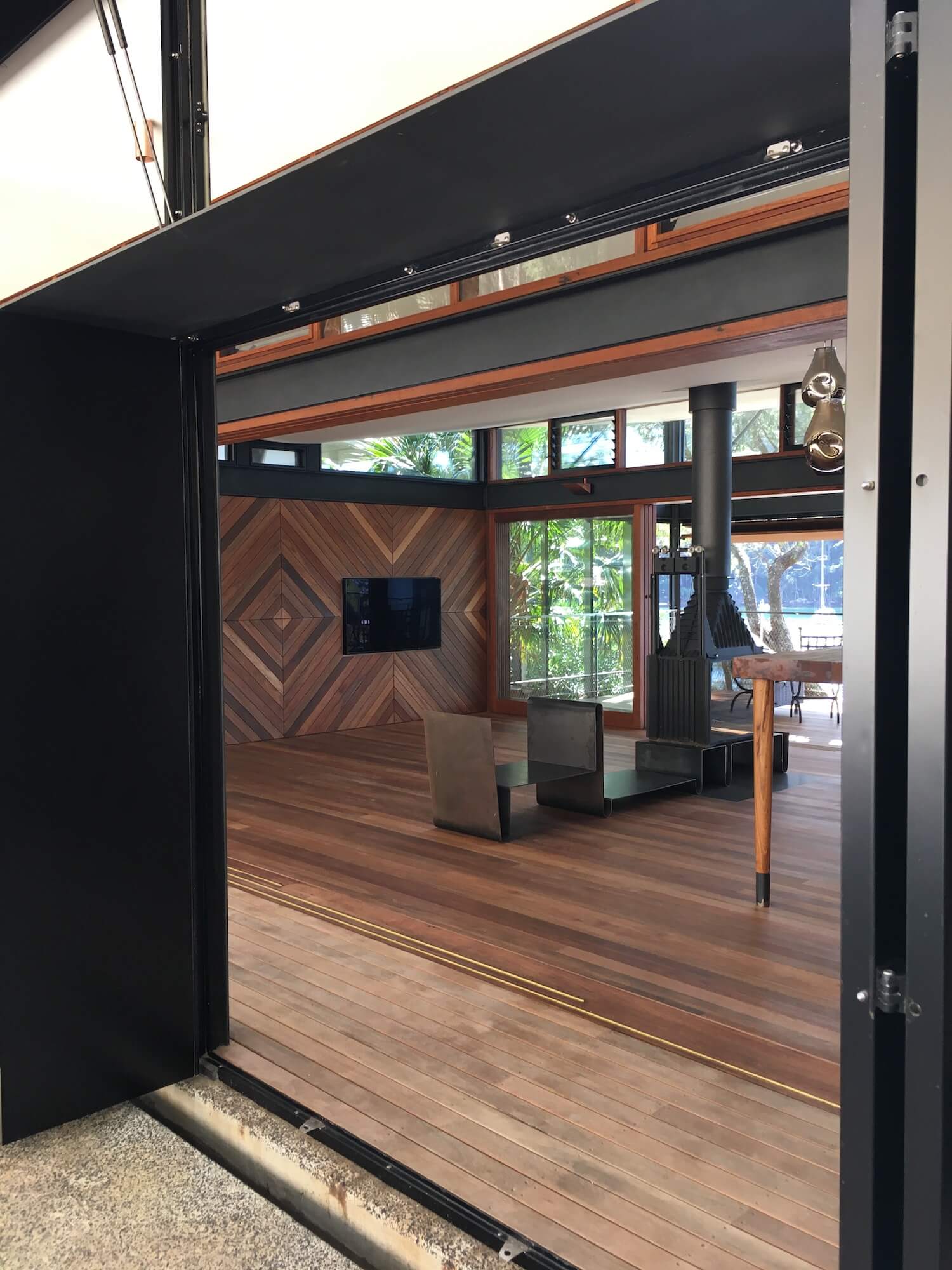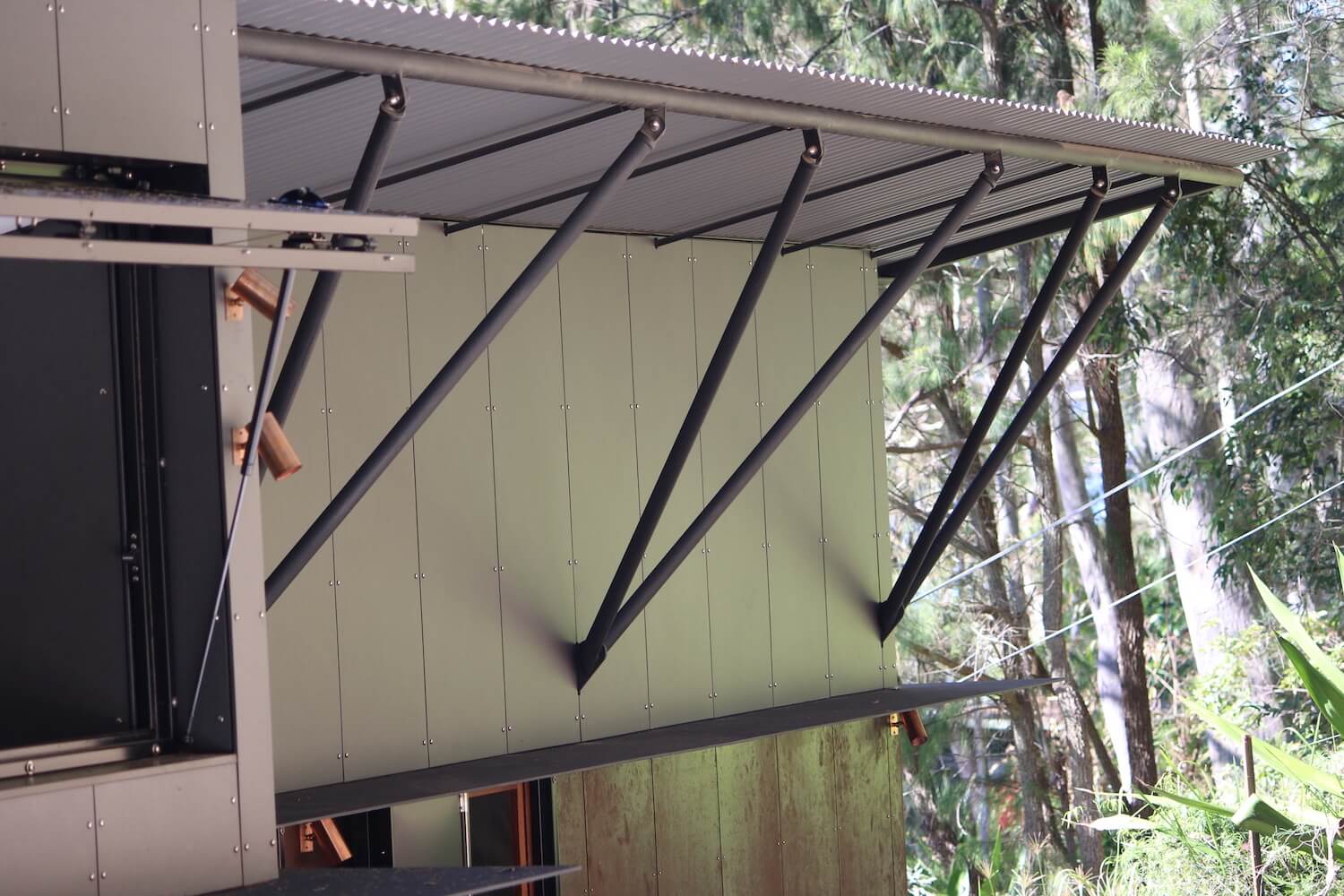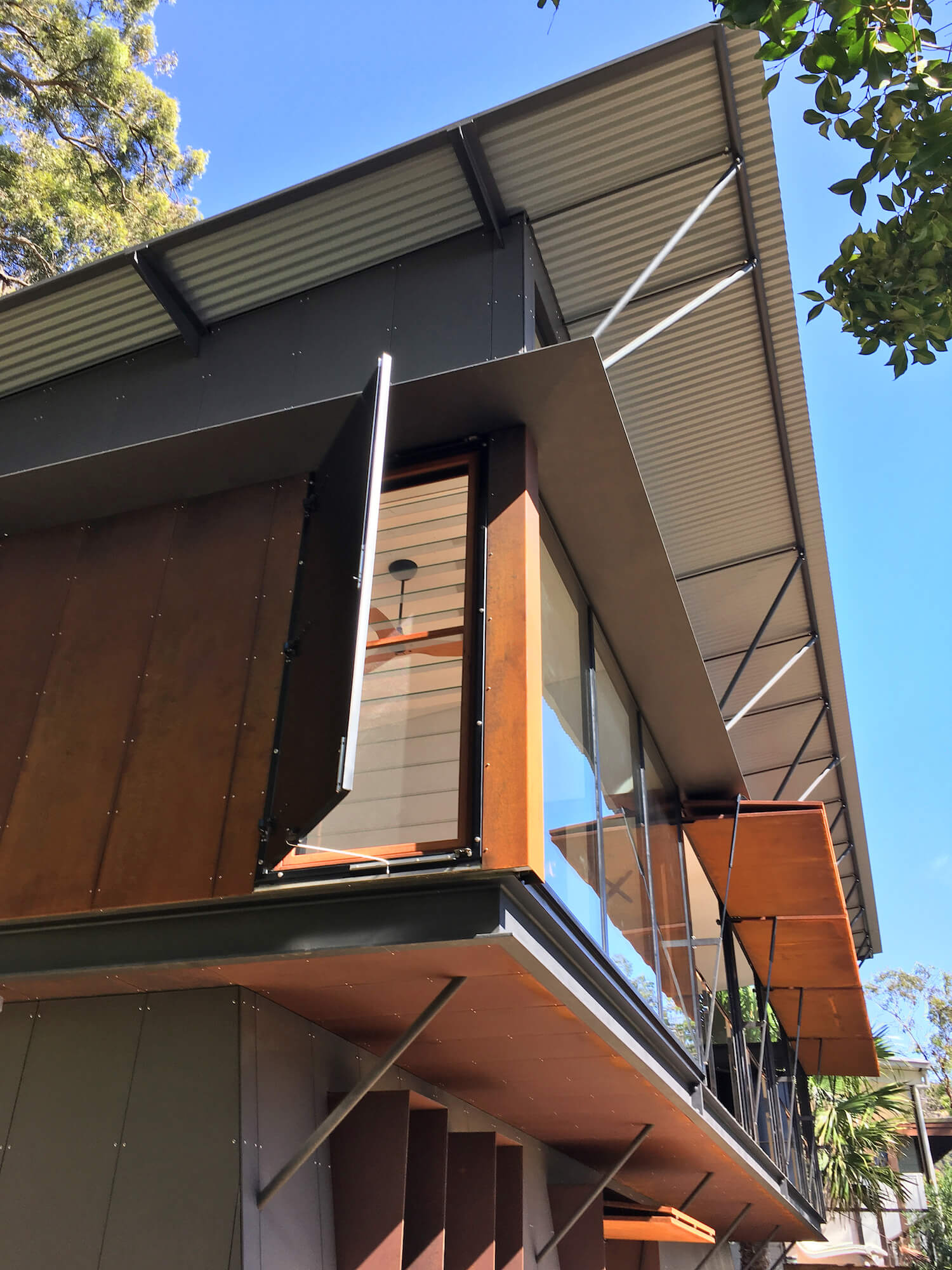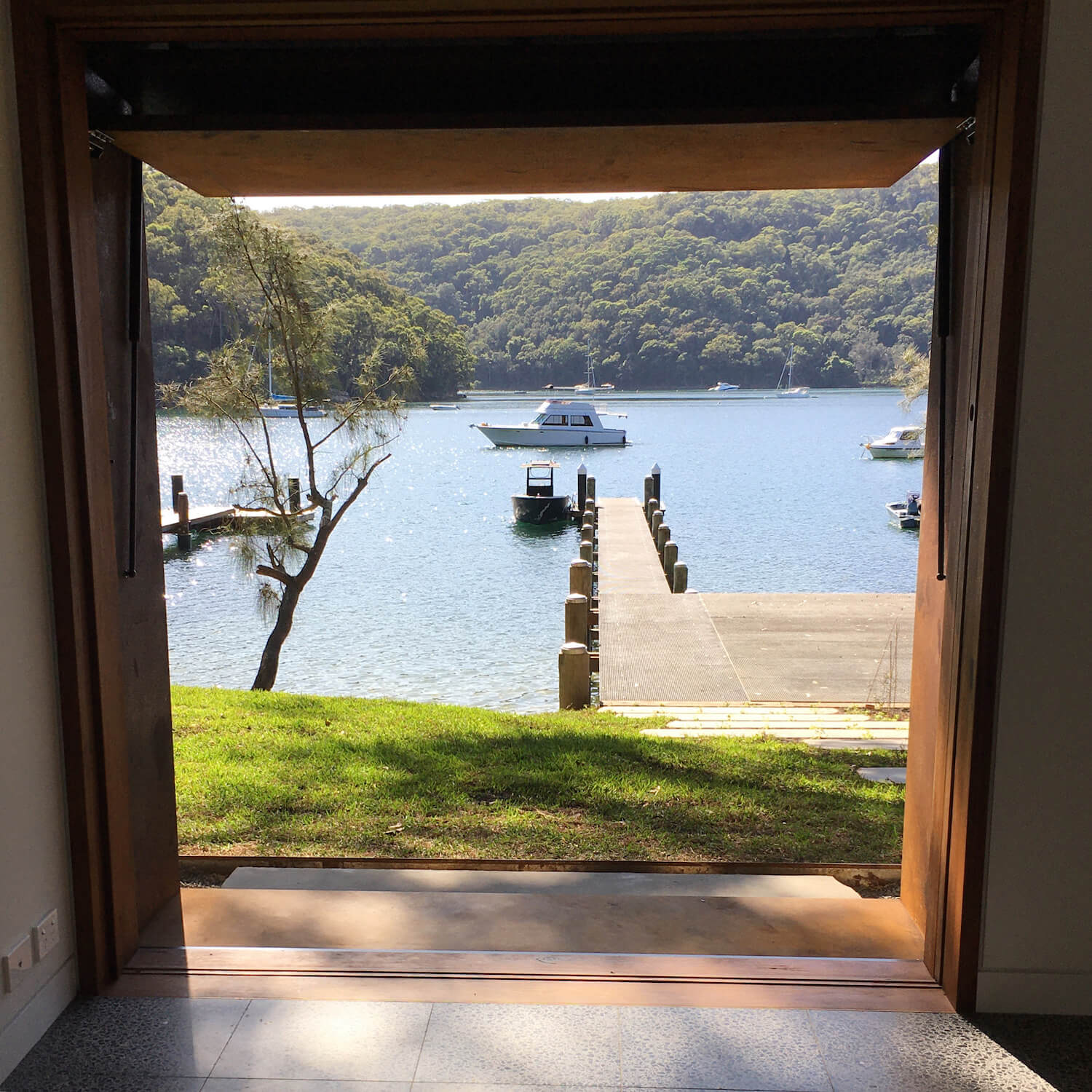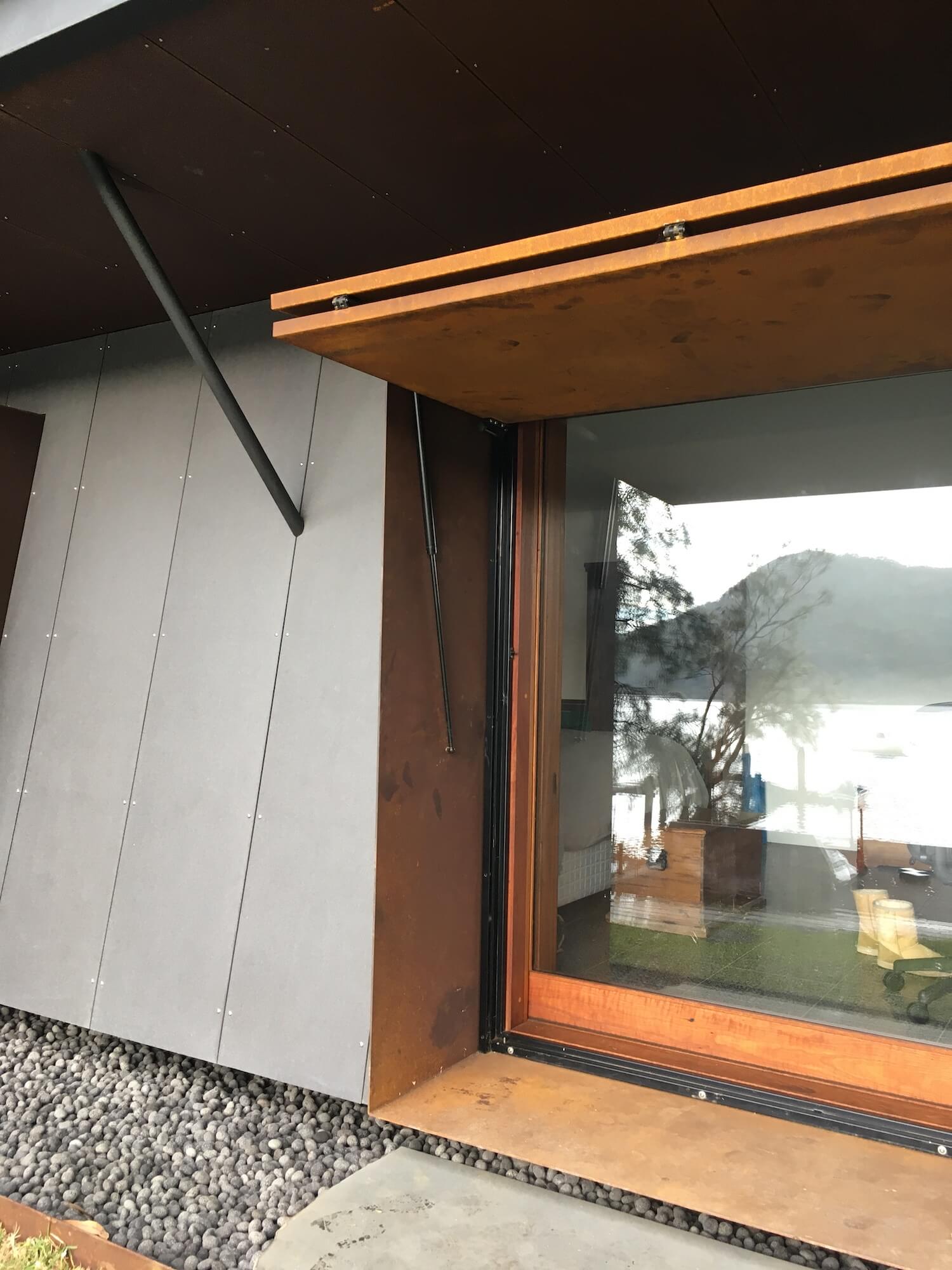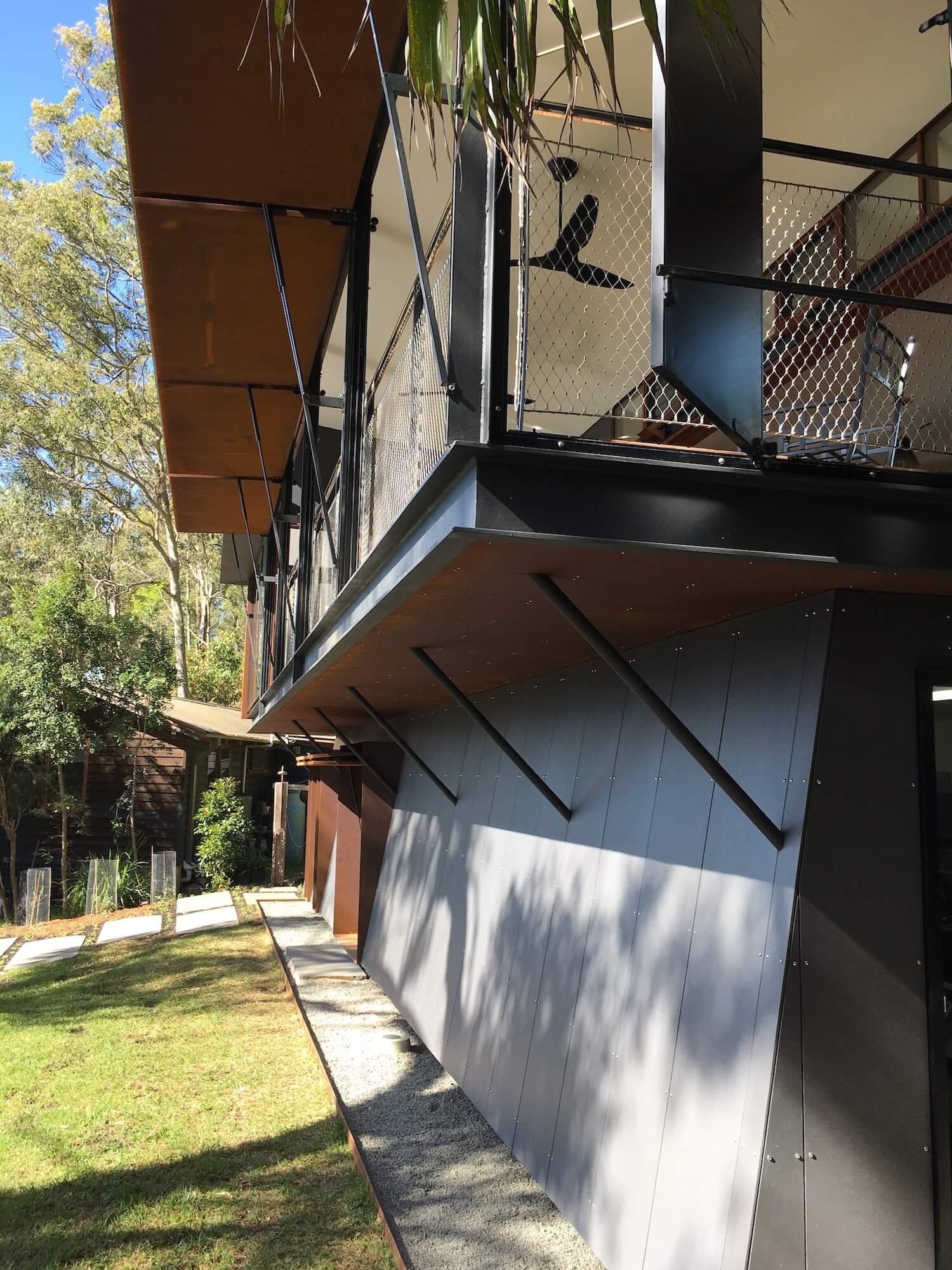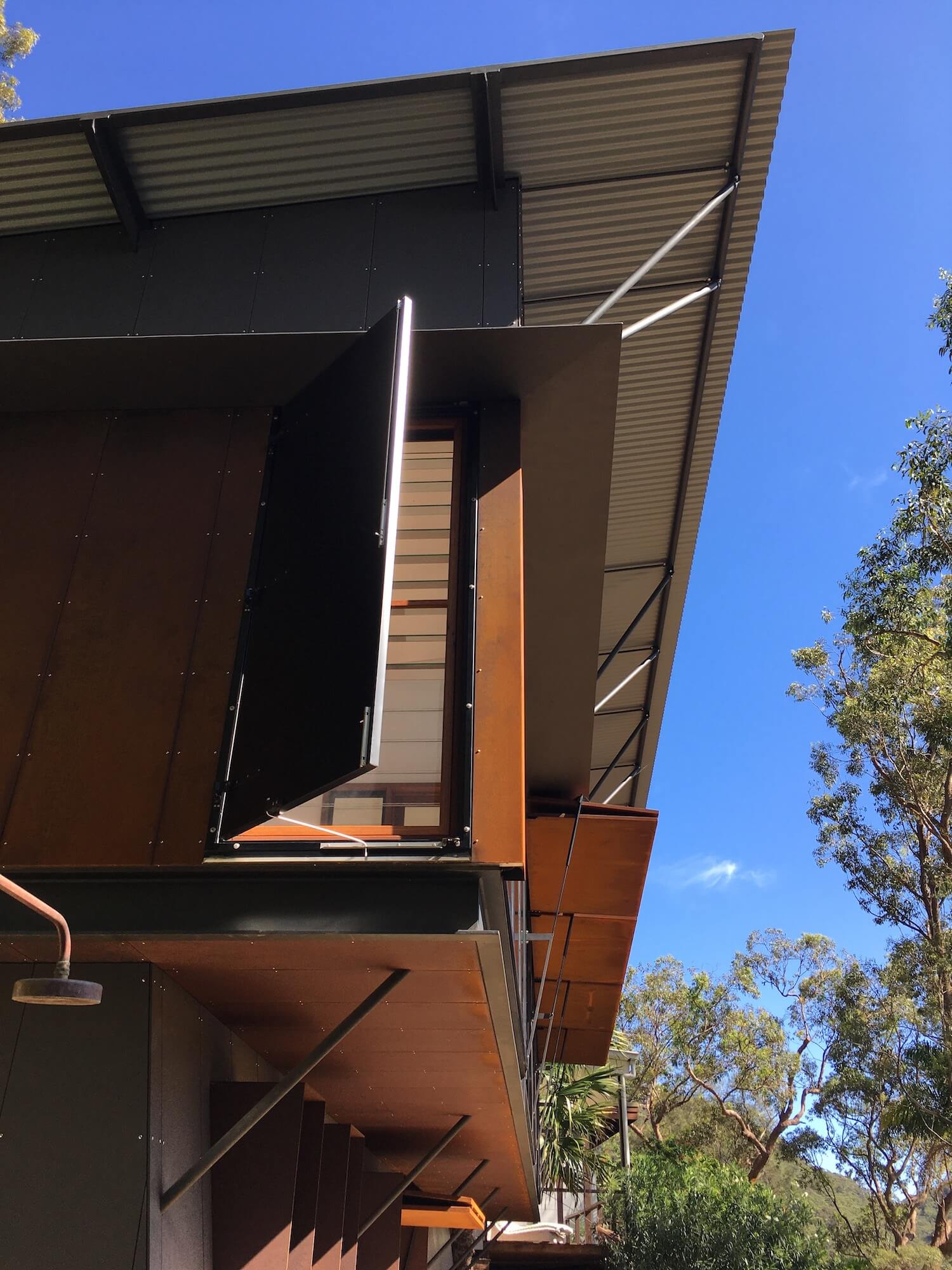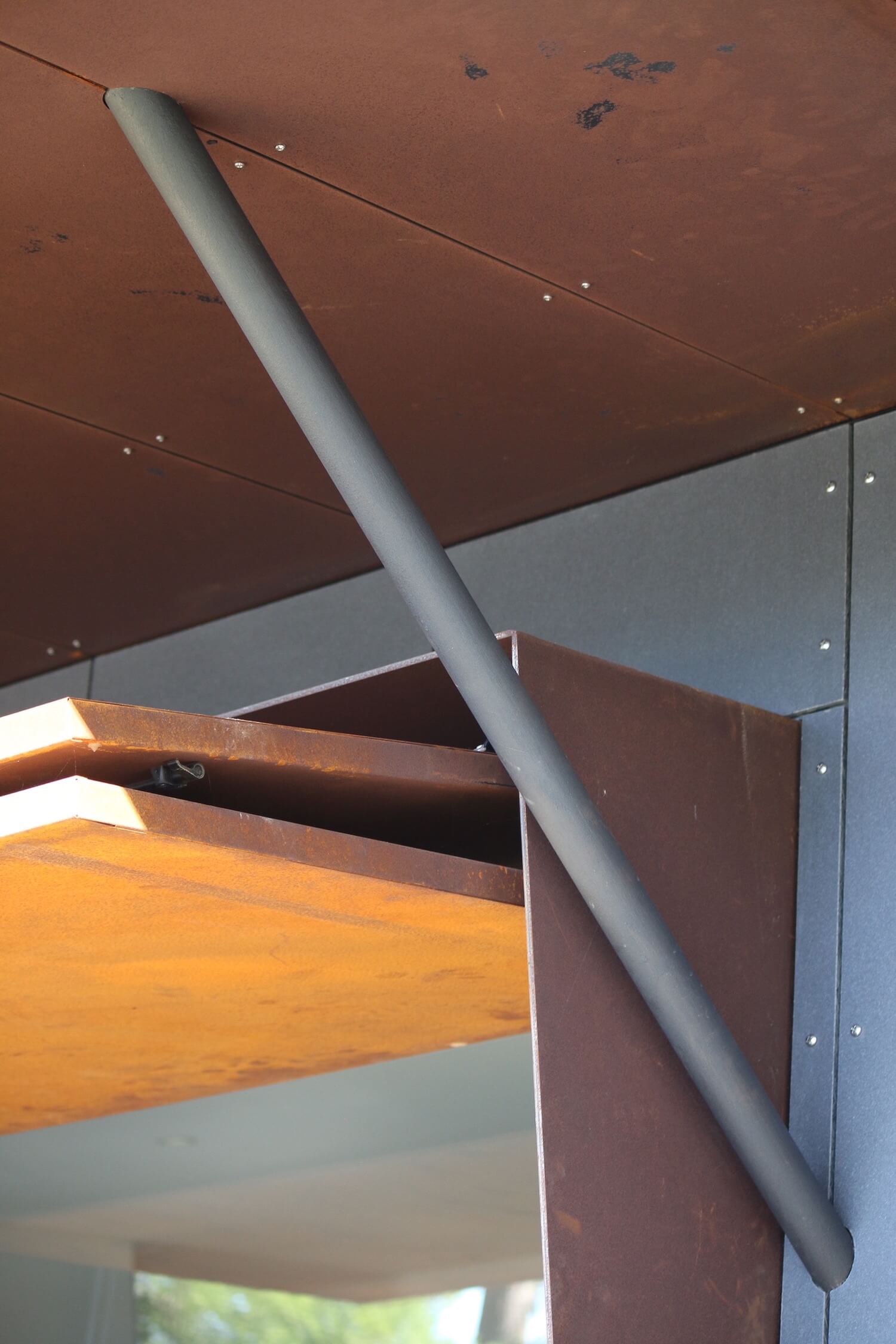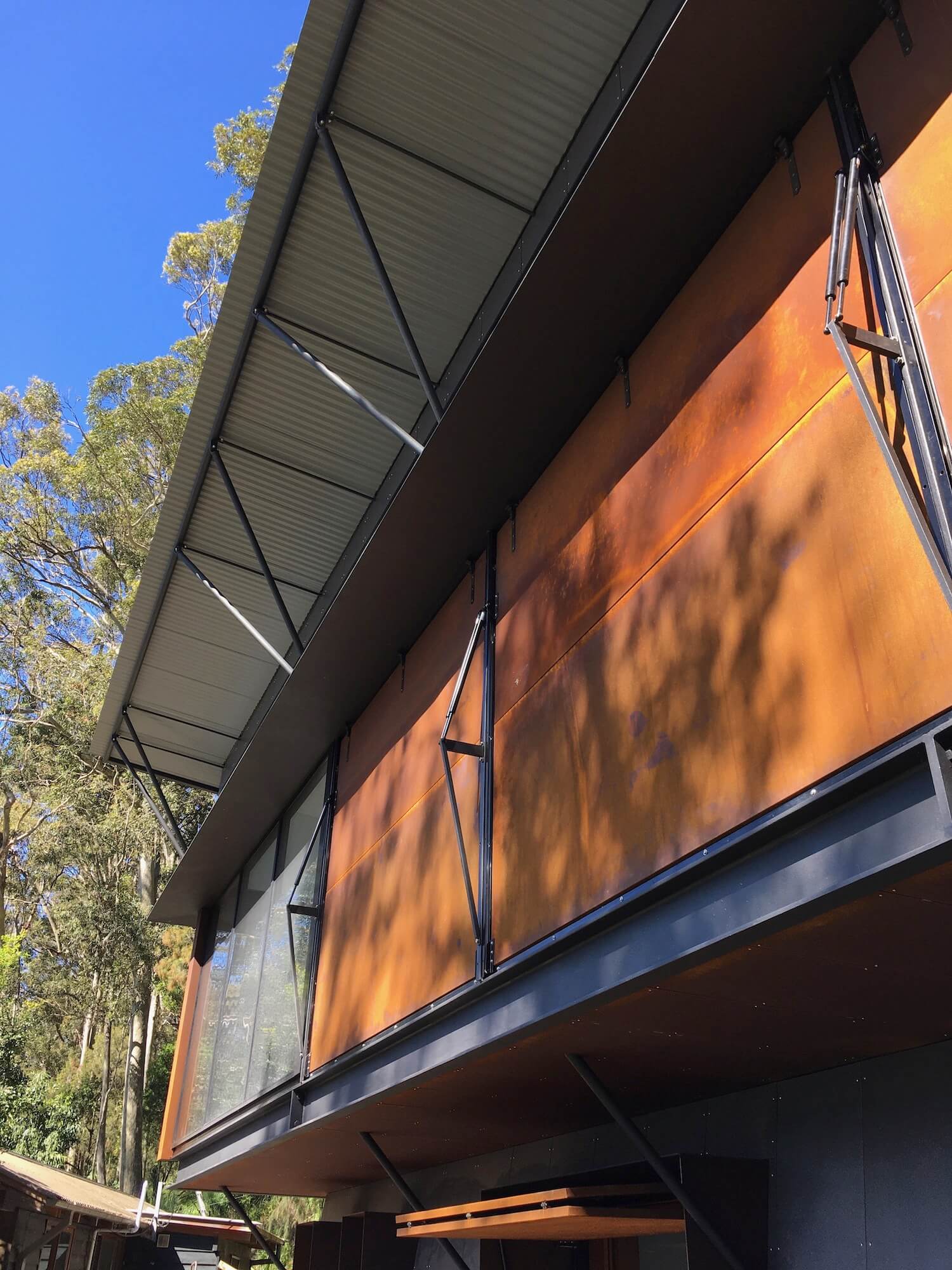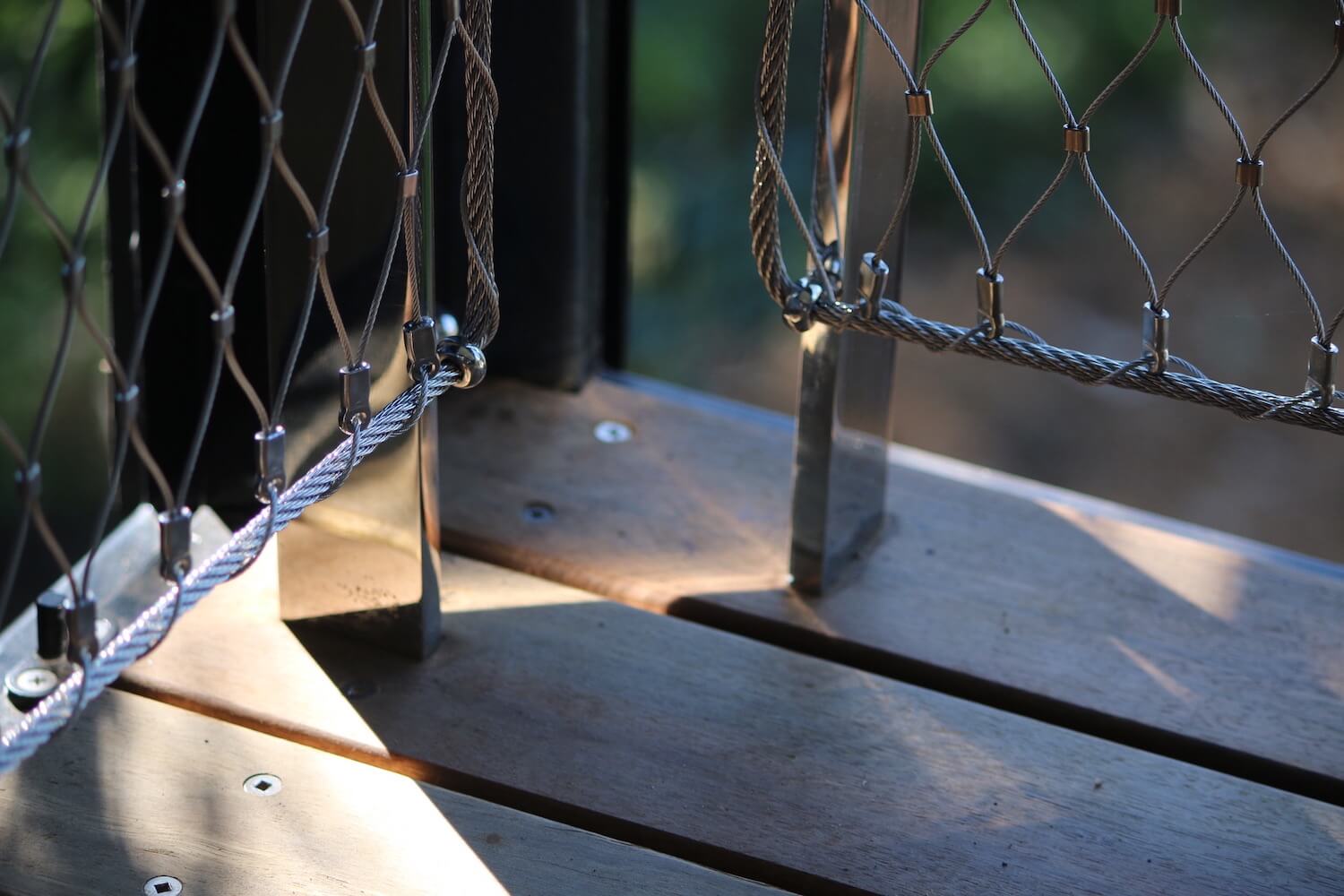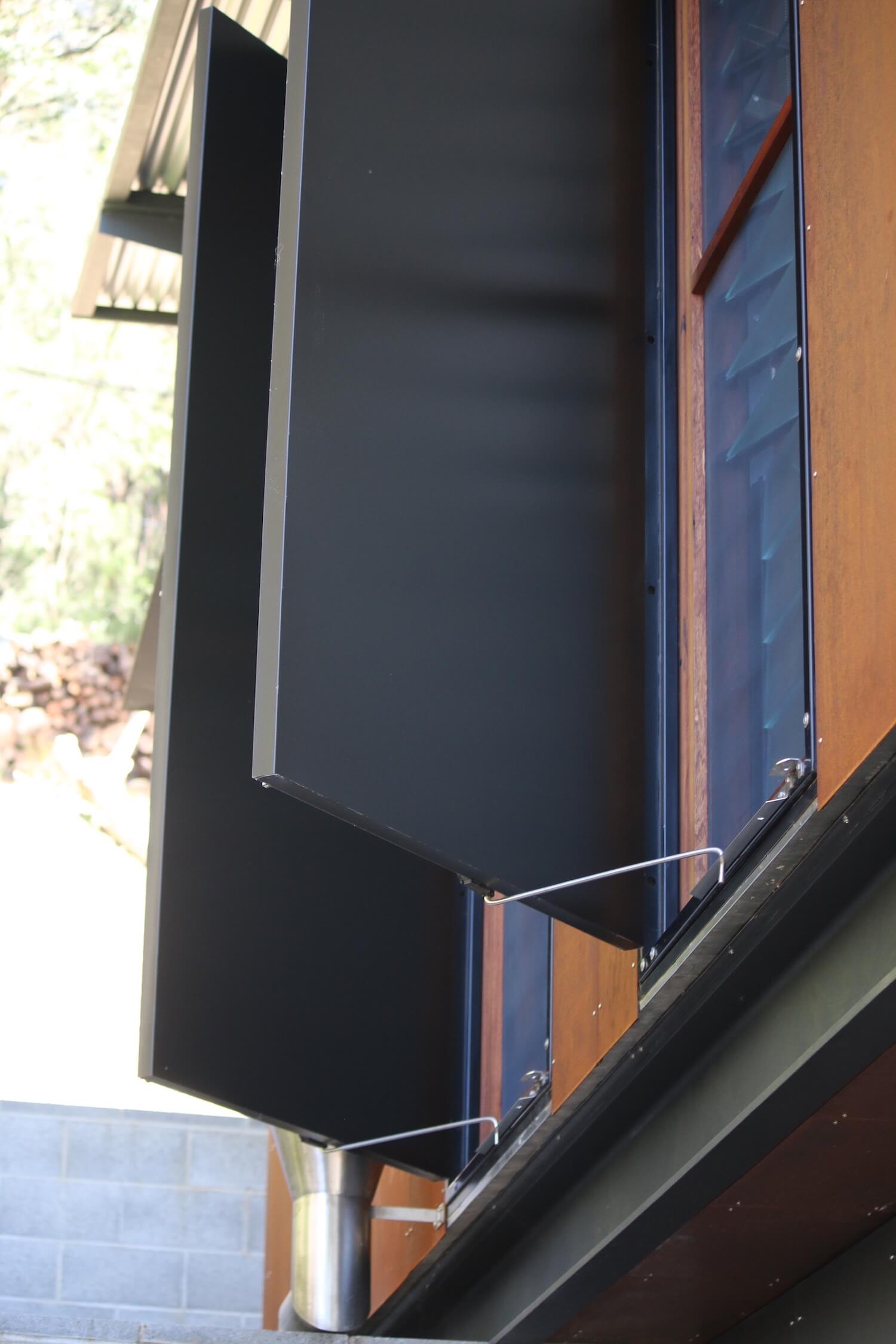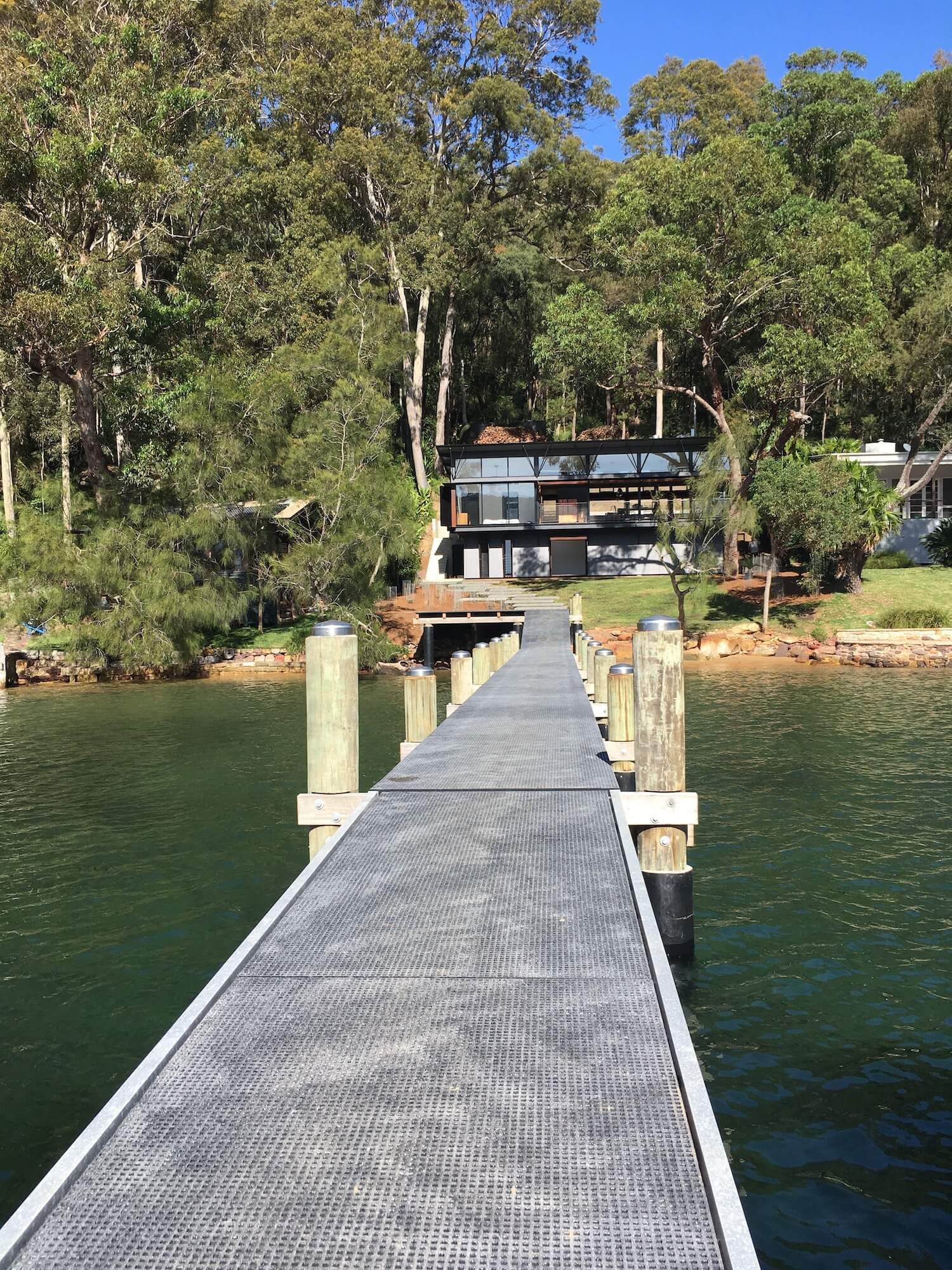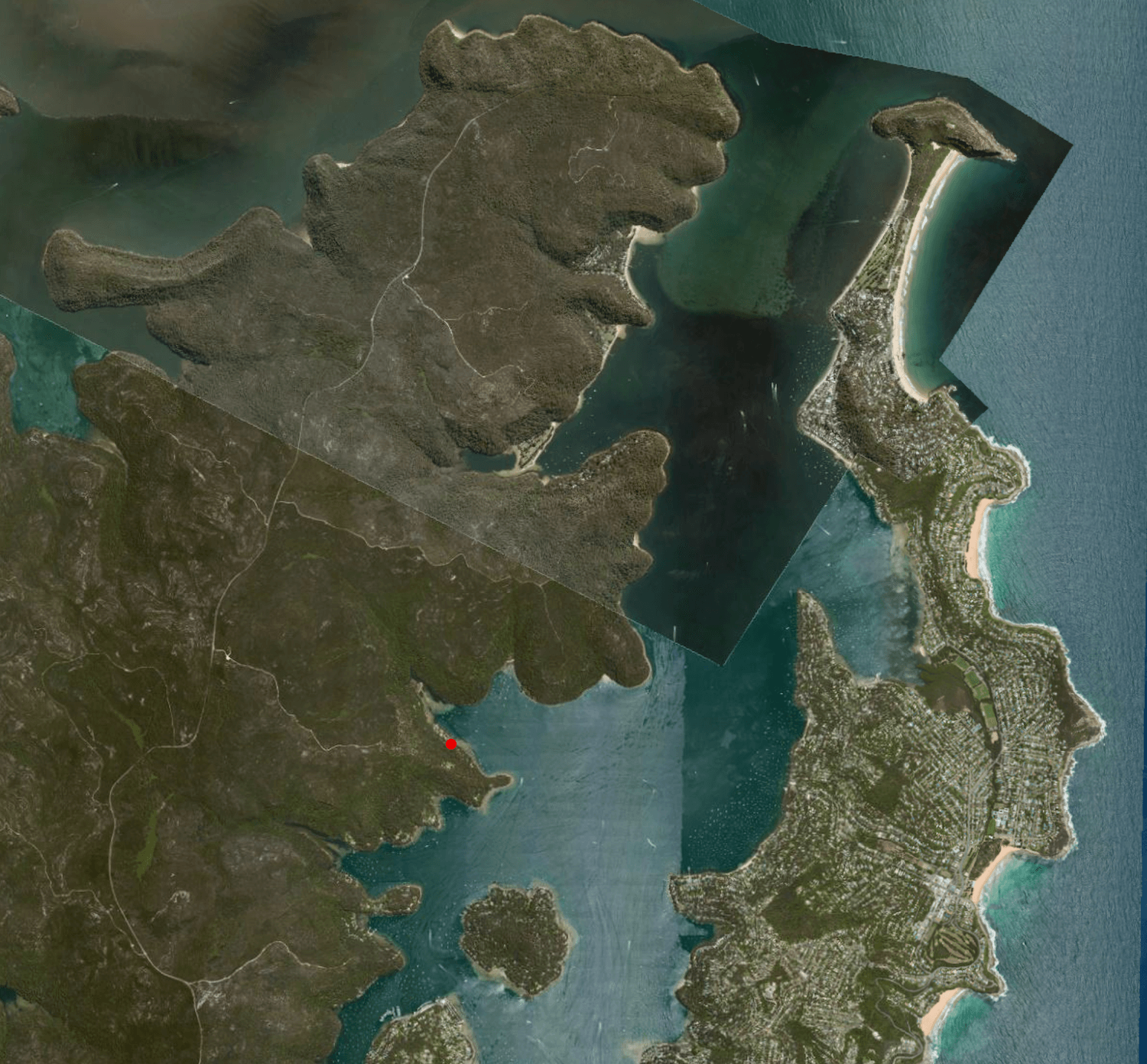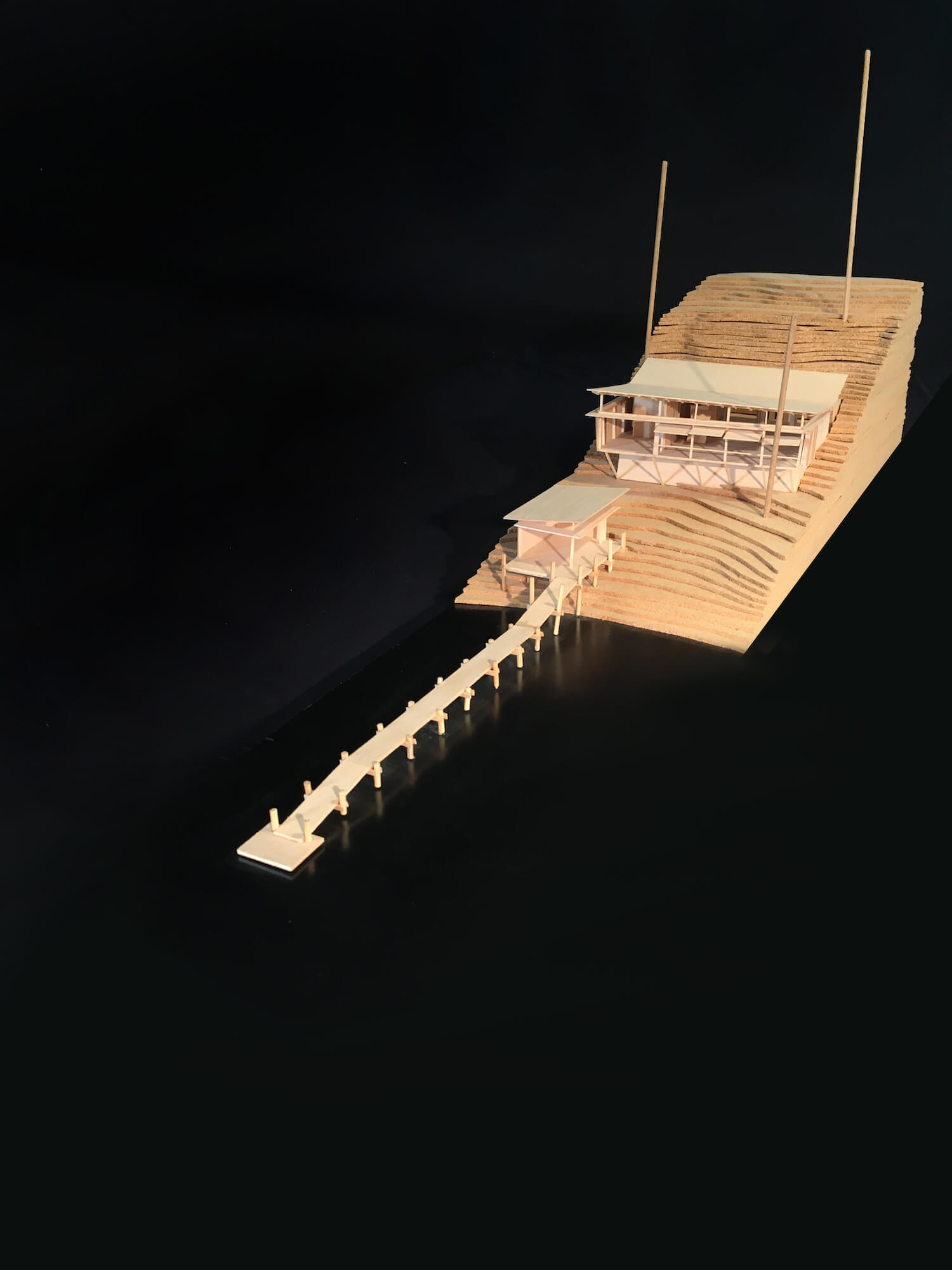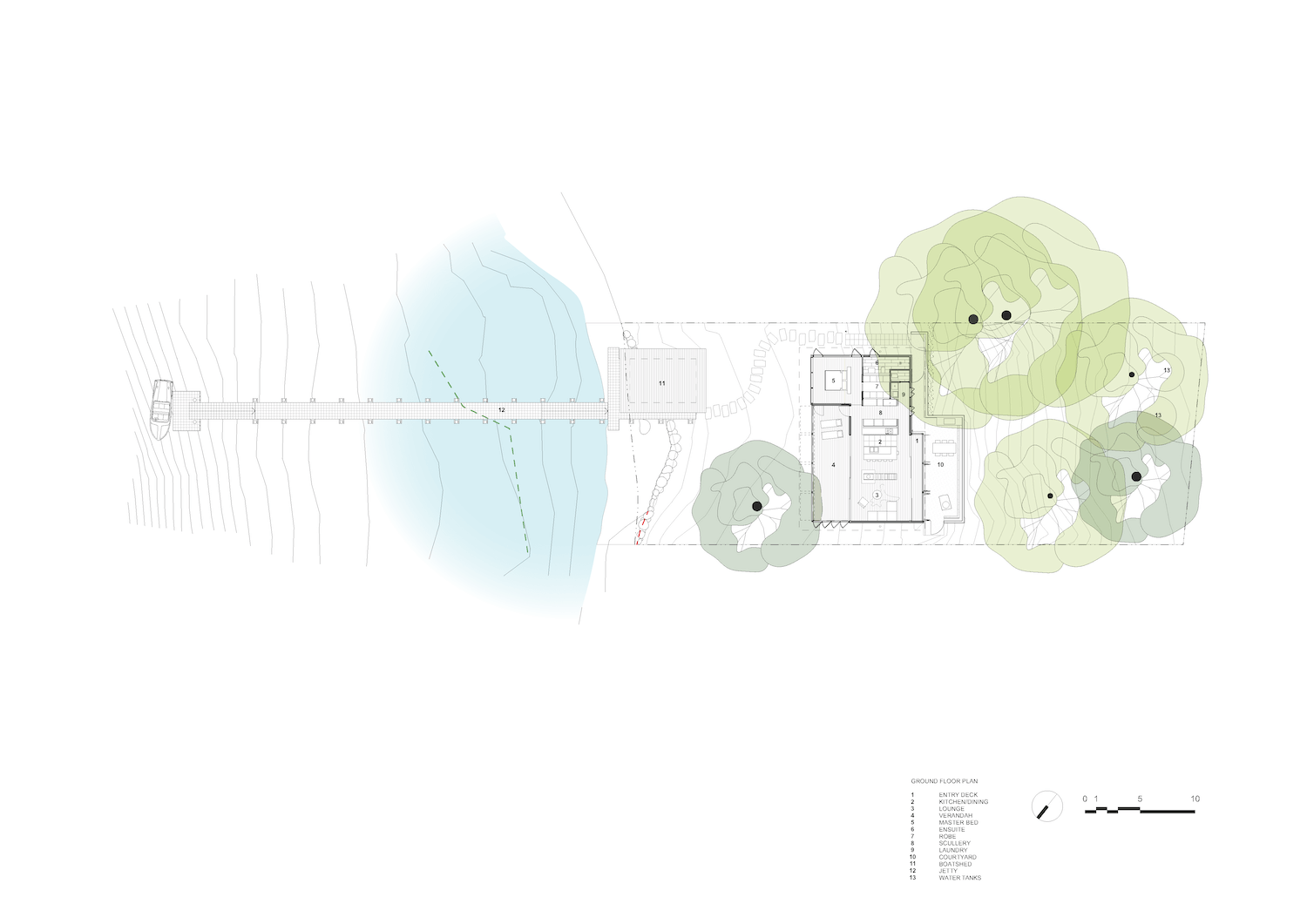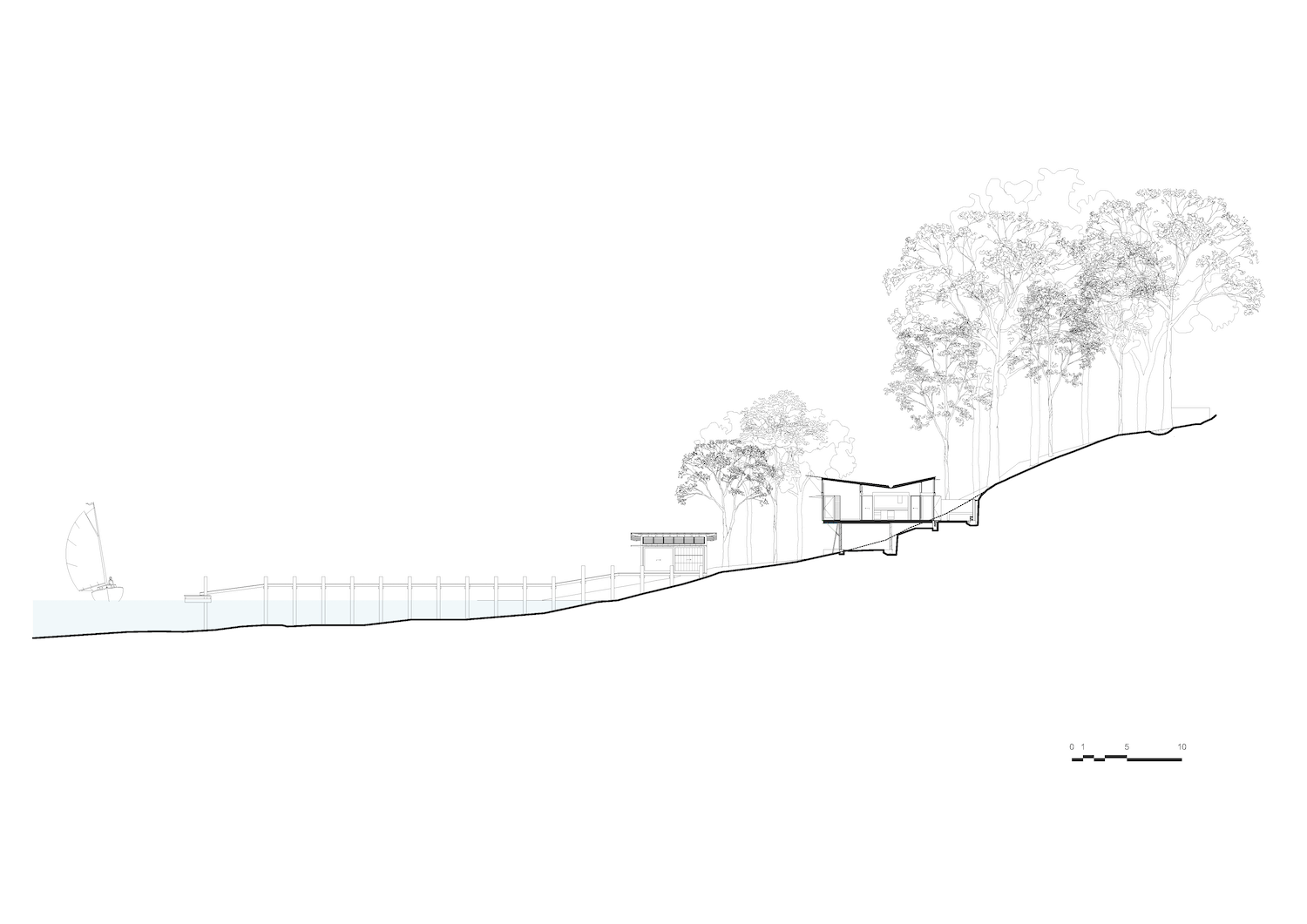 Connect with the Casey Brown Architecture
---