The existing outdated extension of this terraced house is completely replaced. The program of the new extension includes a large dining room with kitchen, a toilet and a laundry room. At the request of the client, the kitchen had to be hidden from view from the dining area.
Studio Kloek came up with a solution without sacrificing a sense of space, which should certainly be treated as a precious commodity in a terraced house. The kitchen is placed centrally in the house, with the dining room on the garden side. The wooden shelfs of the flat roof gives texture and tactility to the concrete ceiling.
From the sitting area in the existing residence there is a view of the dining area, but no insight into the kitchen. A generous glass section - the 'lichthapper' - brings light into the heart of the home, at the kitchen 'counter' where it is pleasant to have breakfast. From the dining area, an artistic concrete element prevents a view into the - possibly upside down - kitchen and provides the necessary visual peace of mind when dining. The on-site poured concrete element is not just for appearances, but carries the existing bathroom on the first floor.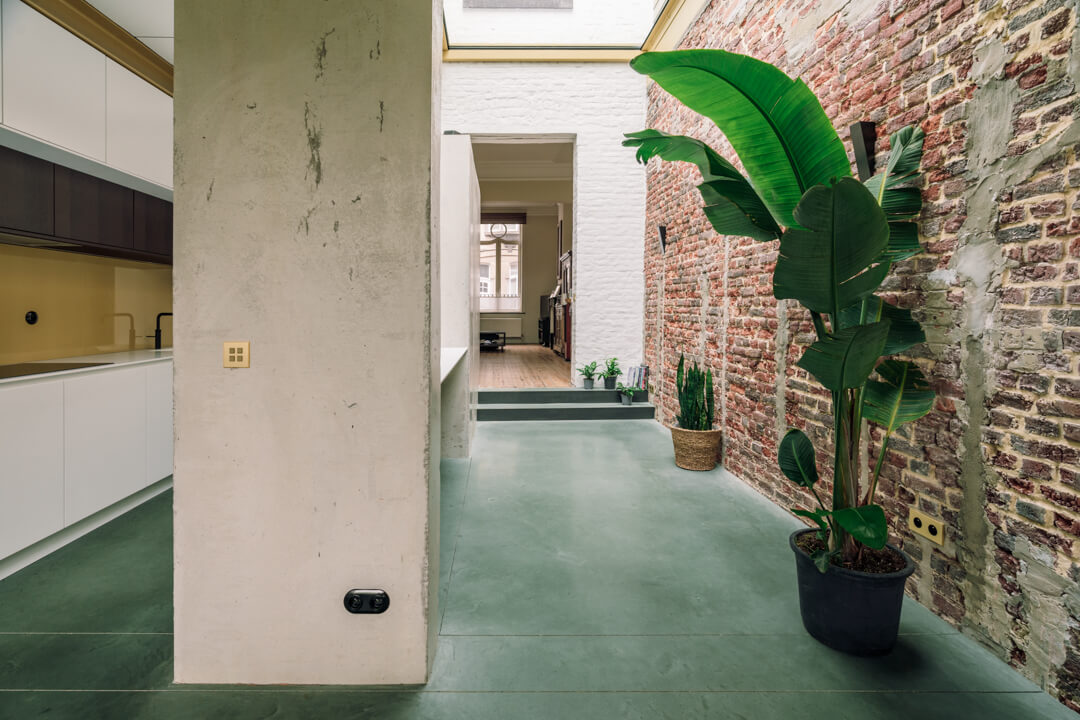 The wall that encloses the toilet is also made of on-site poured concrete and takes shape as a robust interior element. A glass ceiling draws daylight into the smallest room, so that reading the newspaper 'comfortably' becomes a true experience.
The window profiles are given a warm gold tone, which is also reflected in the enamel splashback and in the lacquered steel beams. Characterful dark wenge wood balances the sleek white kitchen. The dark green polyconcrete with underfloor heating fits in nicely with the old brown-red masonry wall. The rough wall is, as it were, a patchwork of different construction phases and tells the authentic story of the home, without anything being hidden away. The 'scars' of ingrained electricity are pushed to the foreground like gems, with black light fixtures, brass switches and bakelite sockets like eclectic gems on the ends of a necklace.
This creates a calm, harmonious whole with delicate warm touches and its own shell-is-finish character.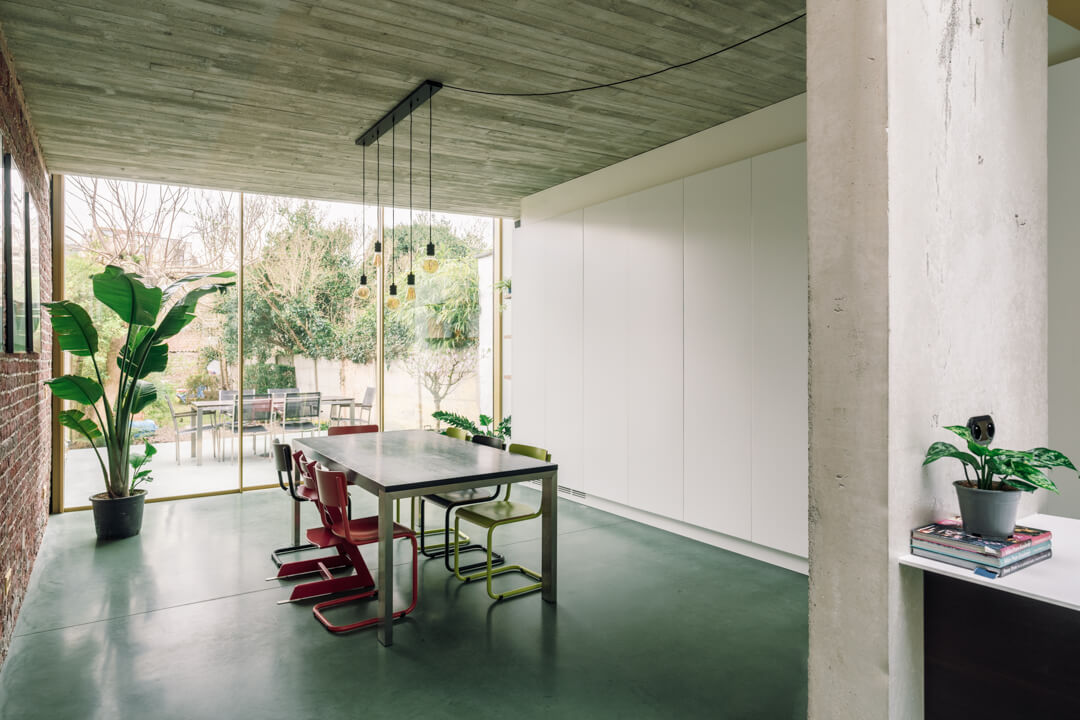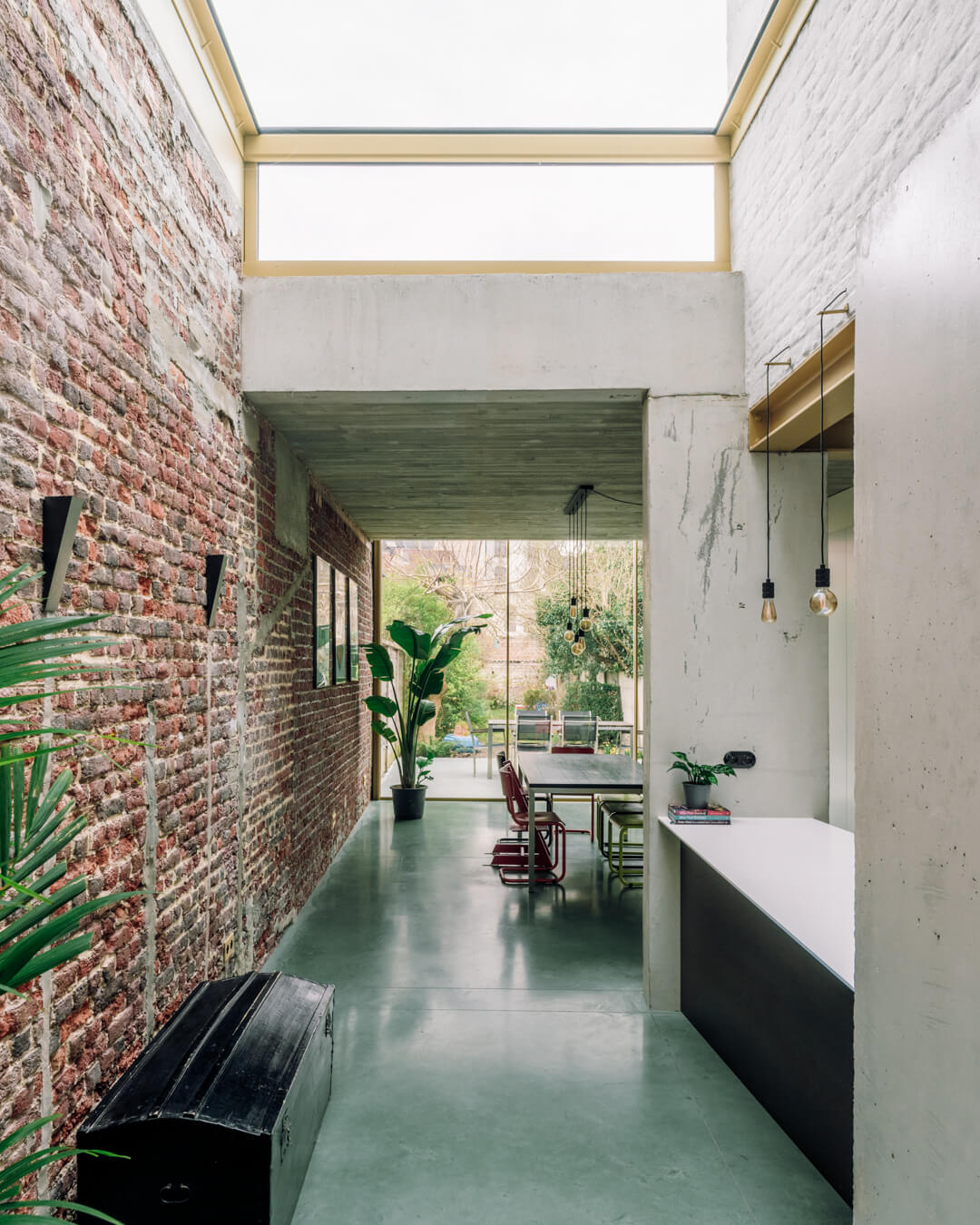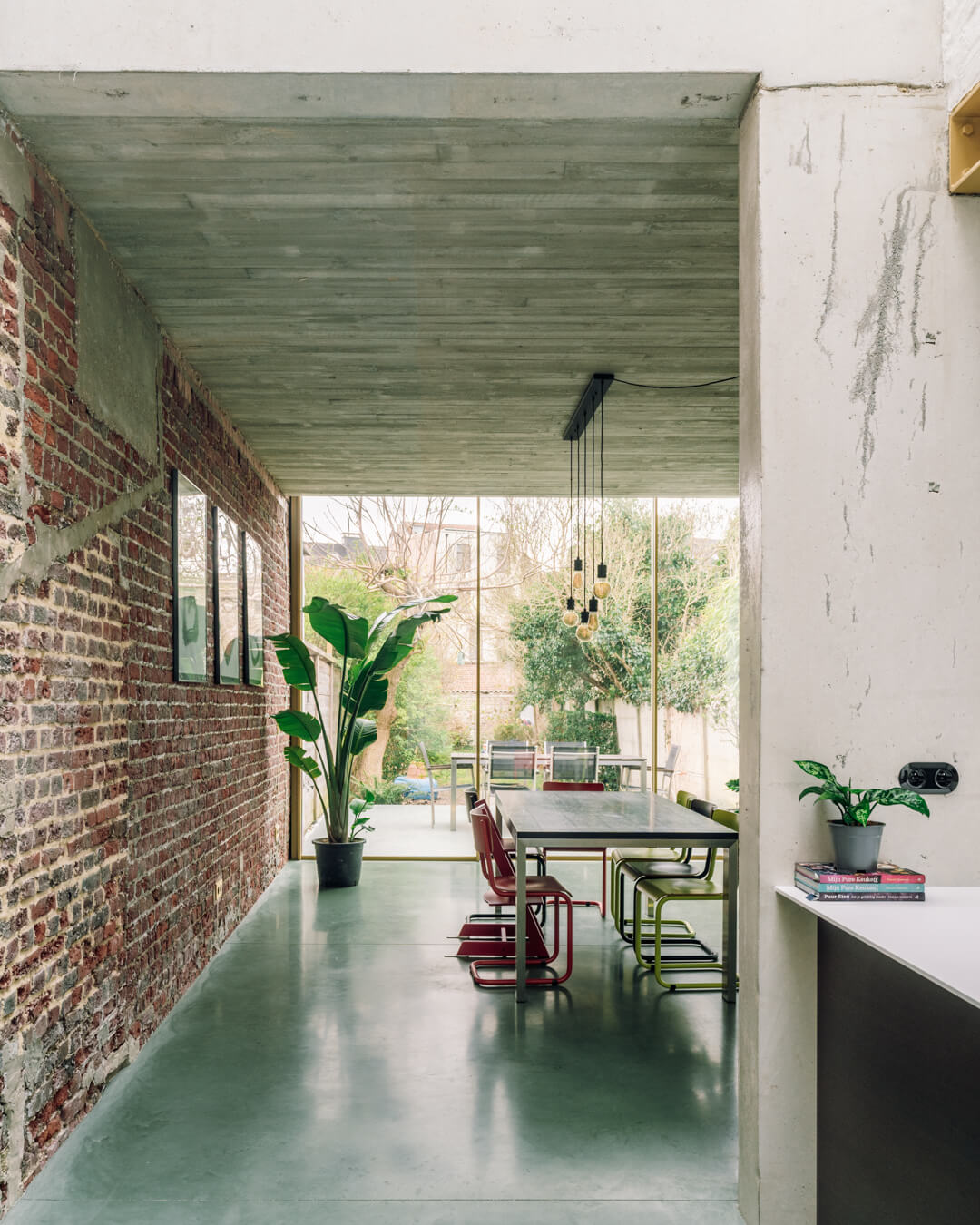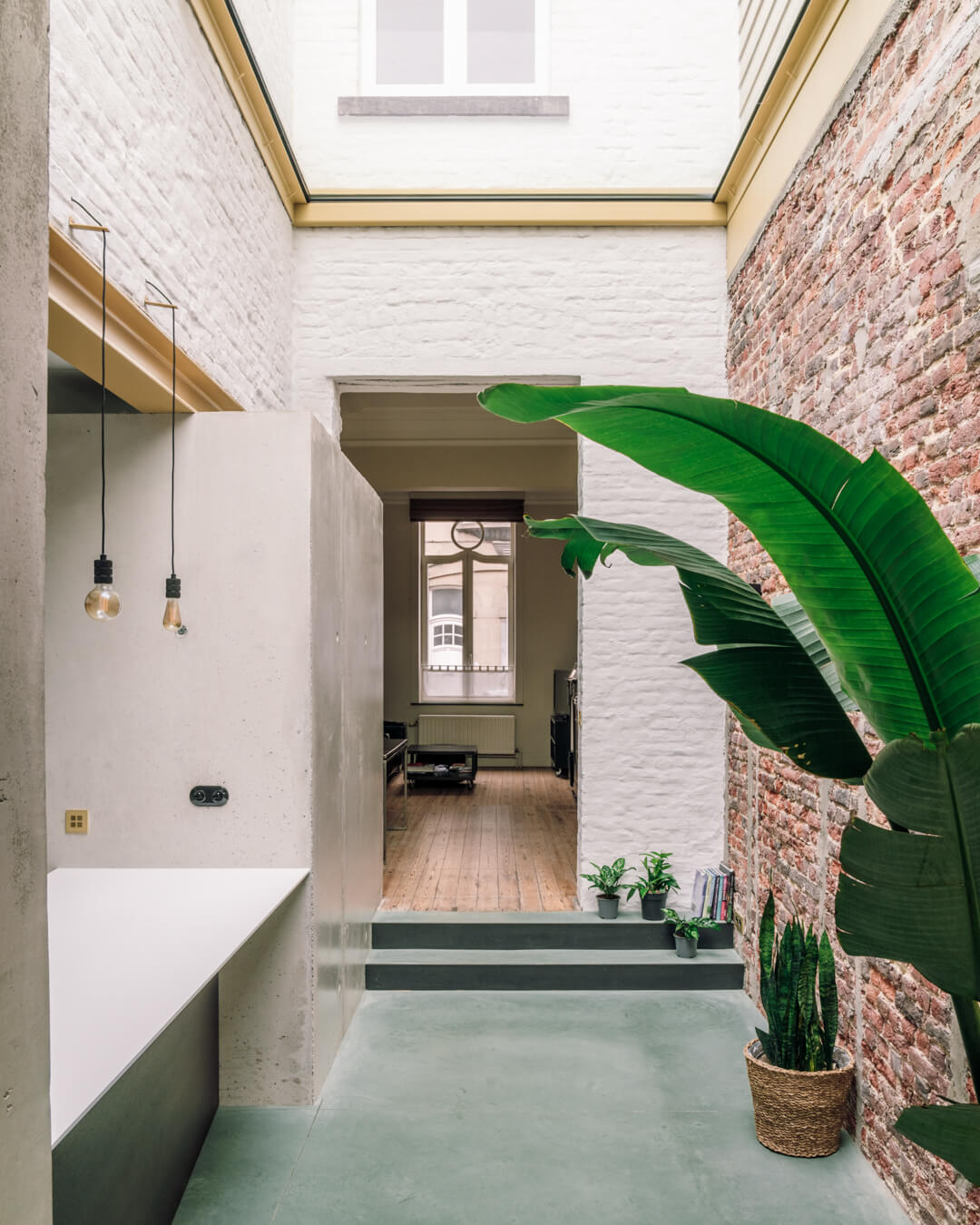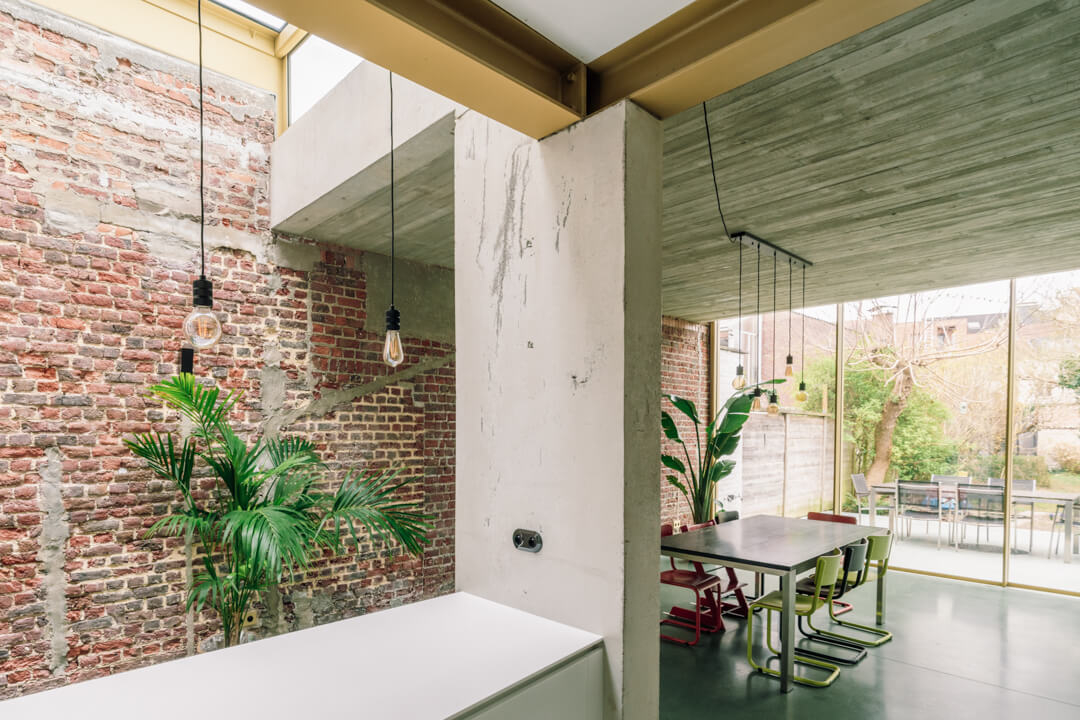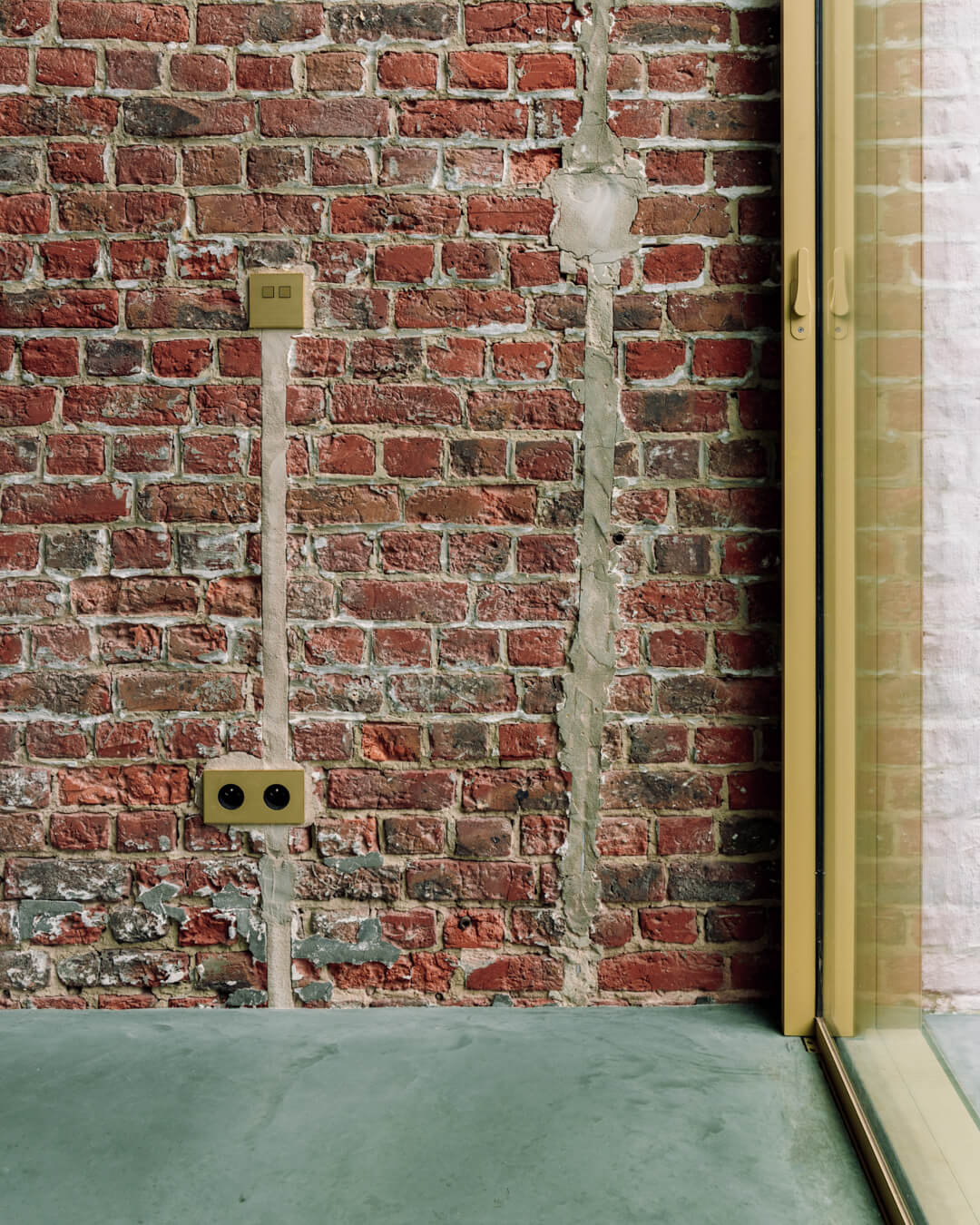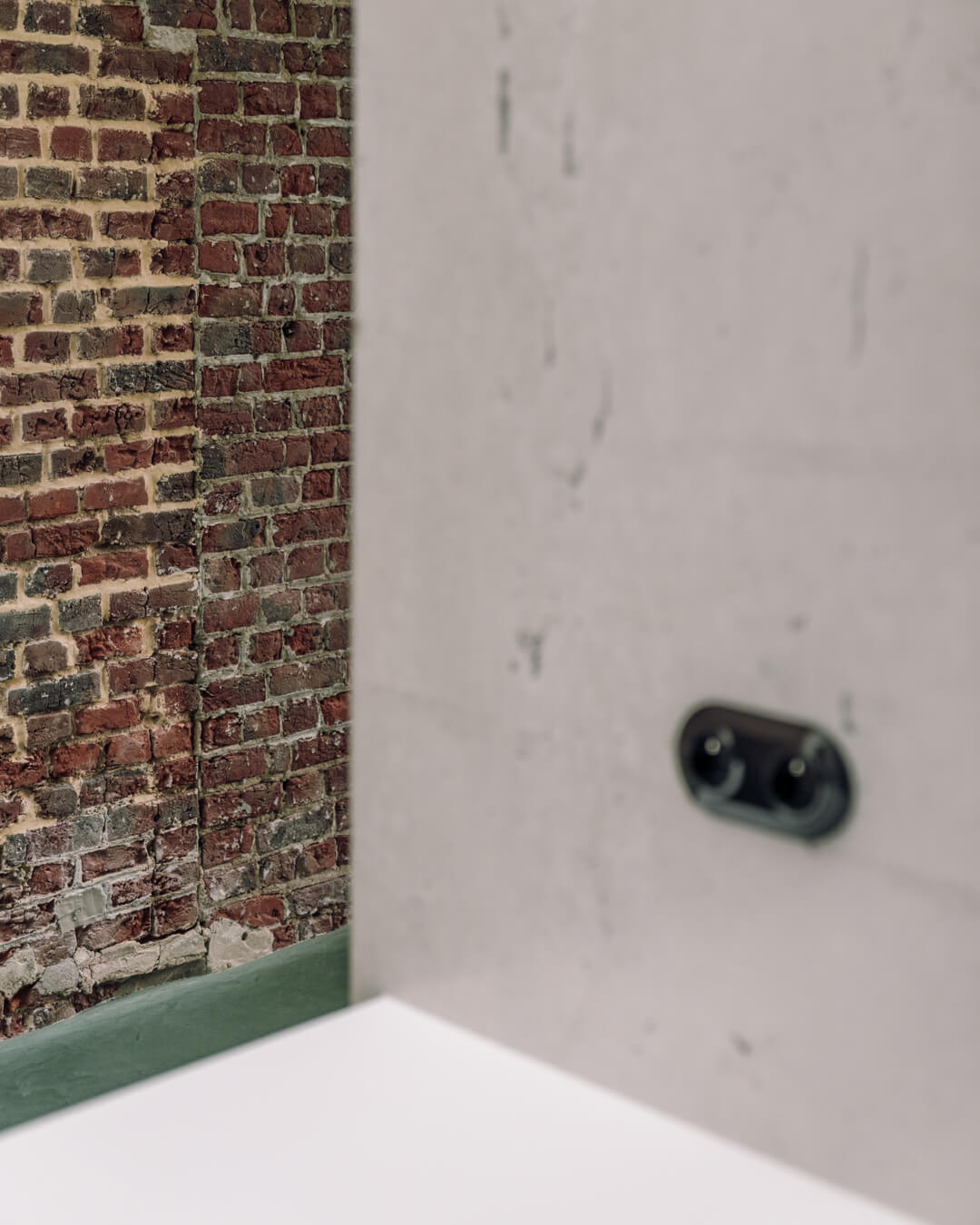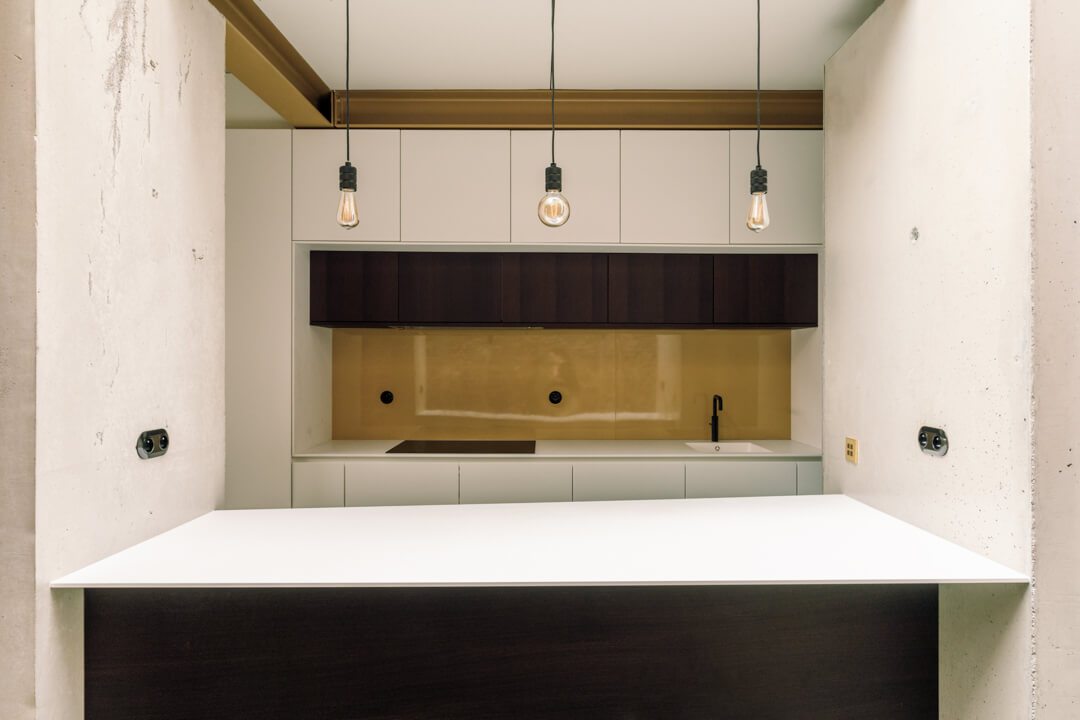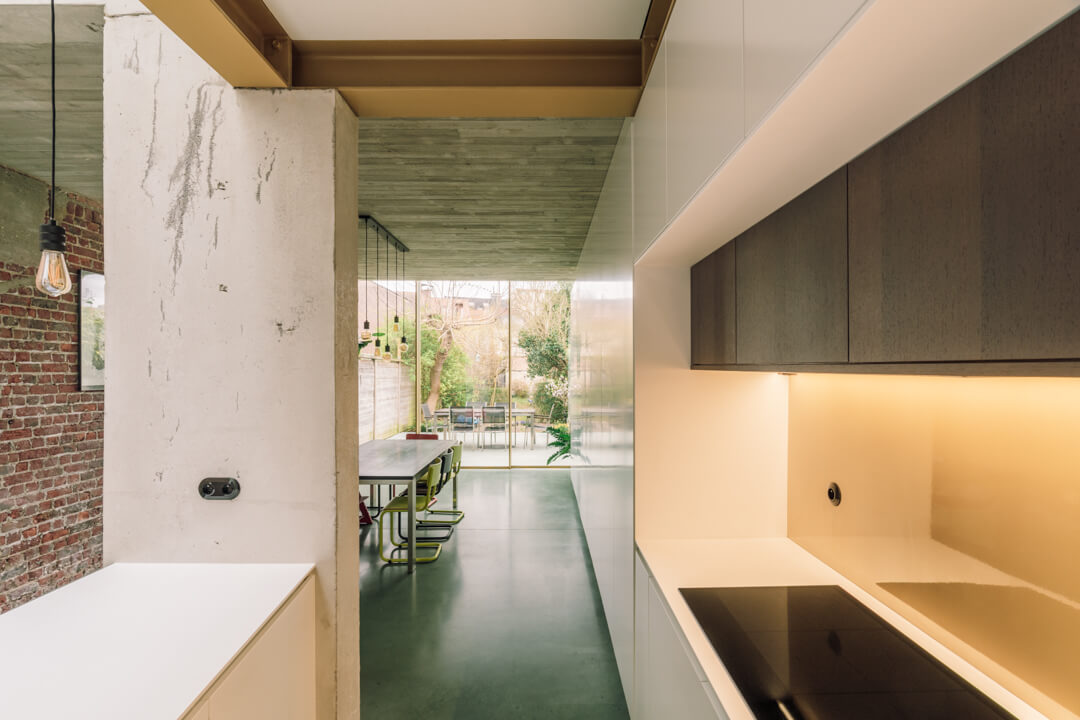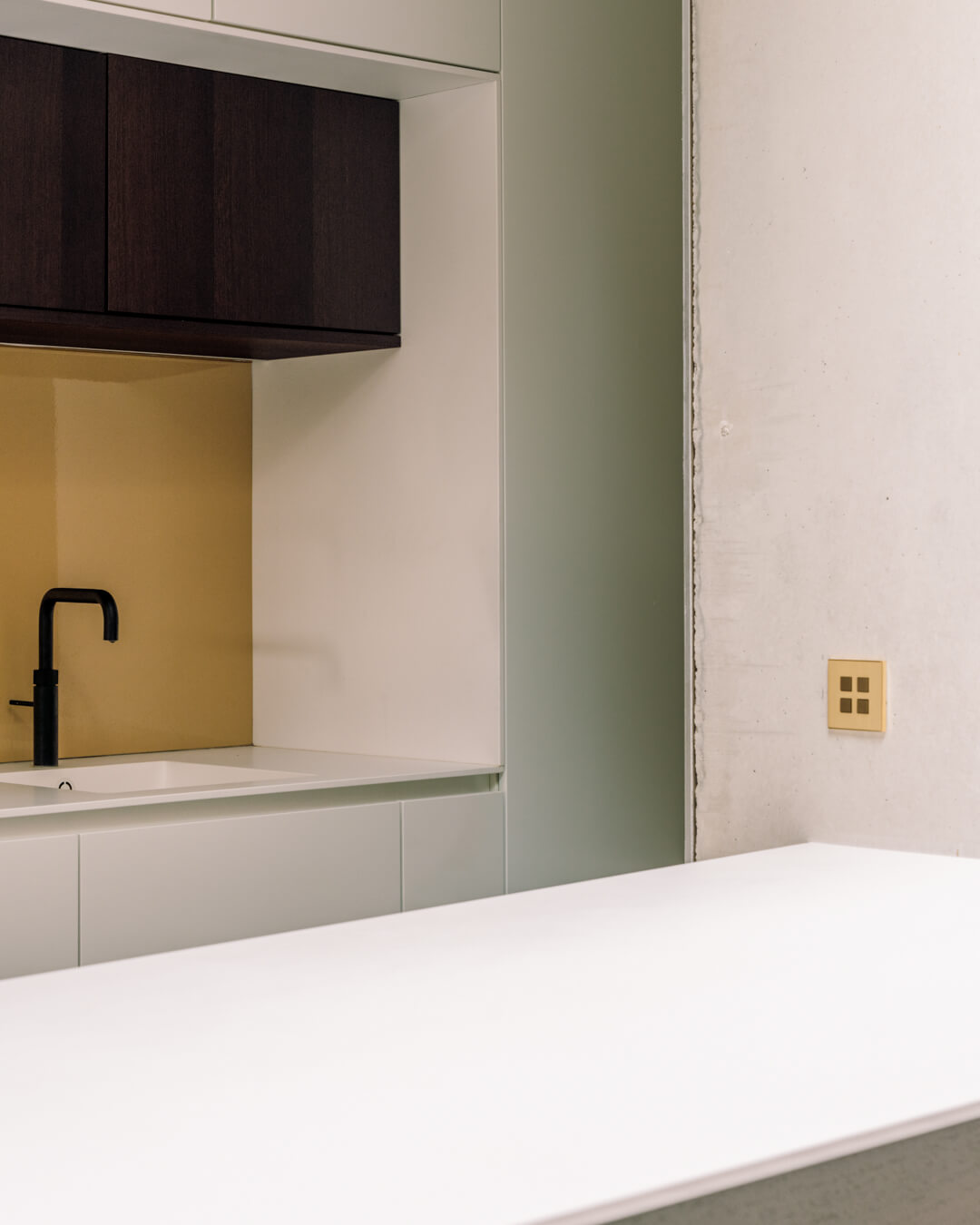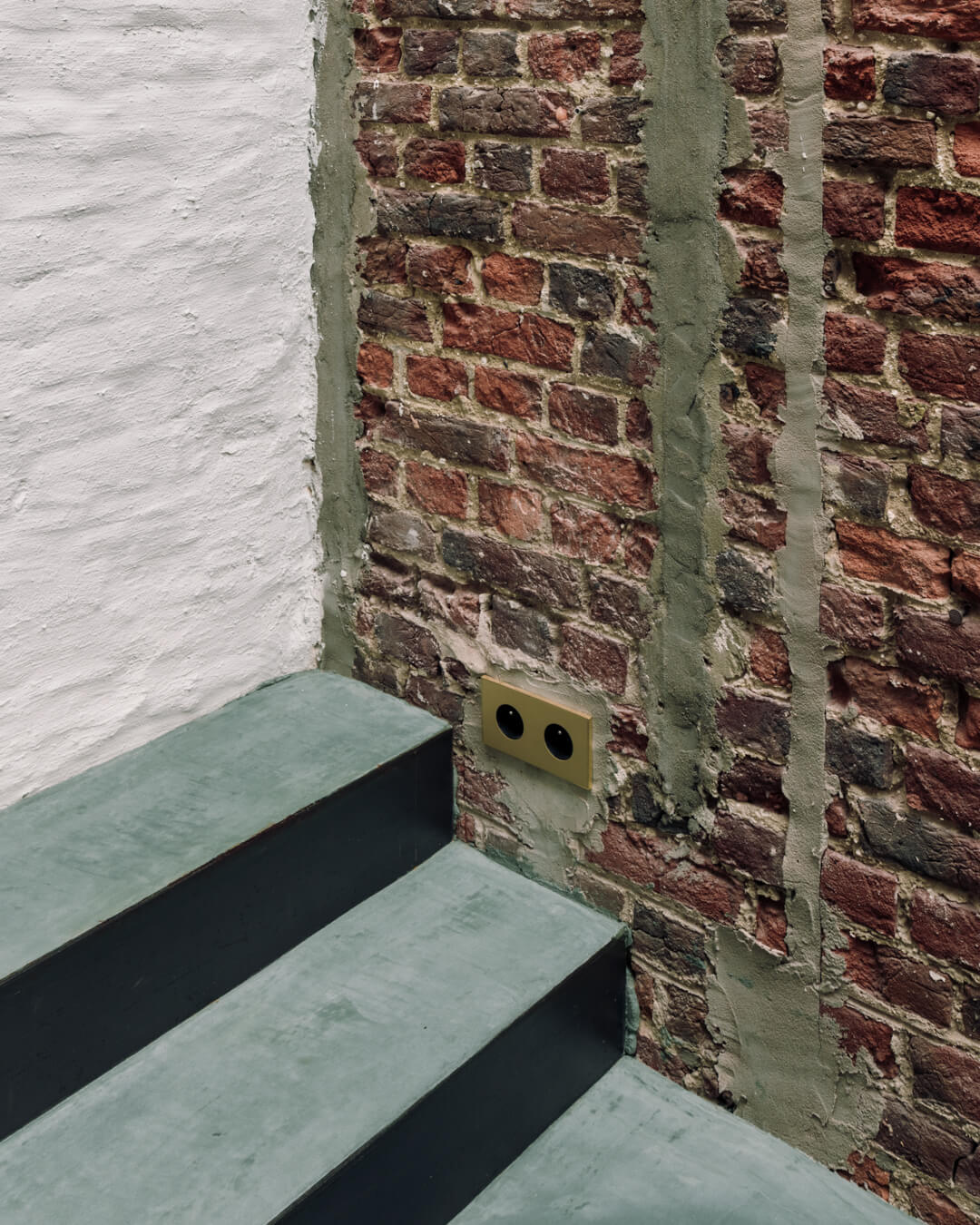 ---