DRAW – Design Research Workshop: The Interiors of this residence mirror the sober linear flow of architecture & interiors, highlighting the quality of interior space with double and triple height feature walls.
A sense of tranquillity and elegance is created within the formal drawing area, accomplished by maximising the views of lush outdoor and landscape, utilising natural lighting and maintaining a sense of seclusion and privacy. The interior finishes and colour palette is chosen to compliment client's day to day living style and aesthetic vision.
The furniture selection is designed to accent the interior finishes, bringing in a softer and more organic feel.The furnishings with a splash of colour, a touch of embroidery and hint of opulence, the right fabric add a visual intrigue and sophistication to this space.
The bedrooms, serving as an authentic realisation of the comfort zone give that feeling of zen and relaxation. Each floor consists of two rooms with a huge walk-in closet and washroom.
The dining area goes to a double height whereas the mandir goes to a triple height. The informal lounge, with its bold colour palette and the skylight smoothly coming in marks out to be the most dramatic space of the house. Special focus is given on the interior details such as partitions, space dividers, double and triple height spaces.
The facade, with its rough stone wall finish and wooden look louvers is a perfect showcase of Modern architecture. The openable facade louvers add the optimal amount of drama to this otherwise straight-line modern facade. The vastness of the space is enhanced with the Multiple voluminous spaces i.e The double and triple heights in both interiors and exteriors of the space.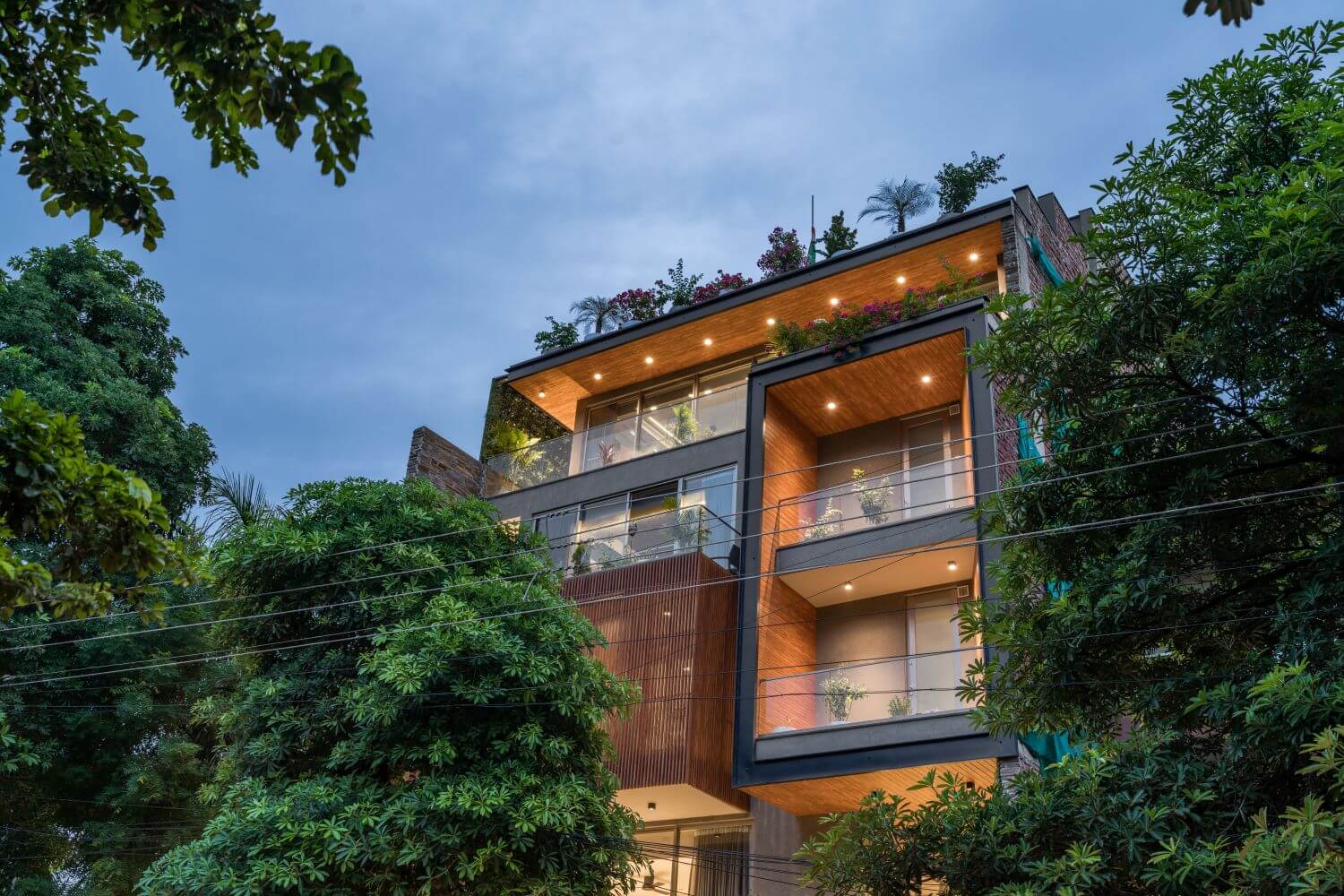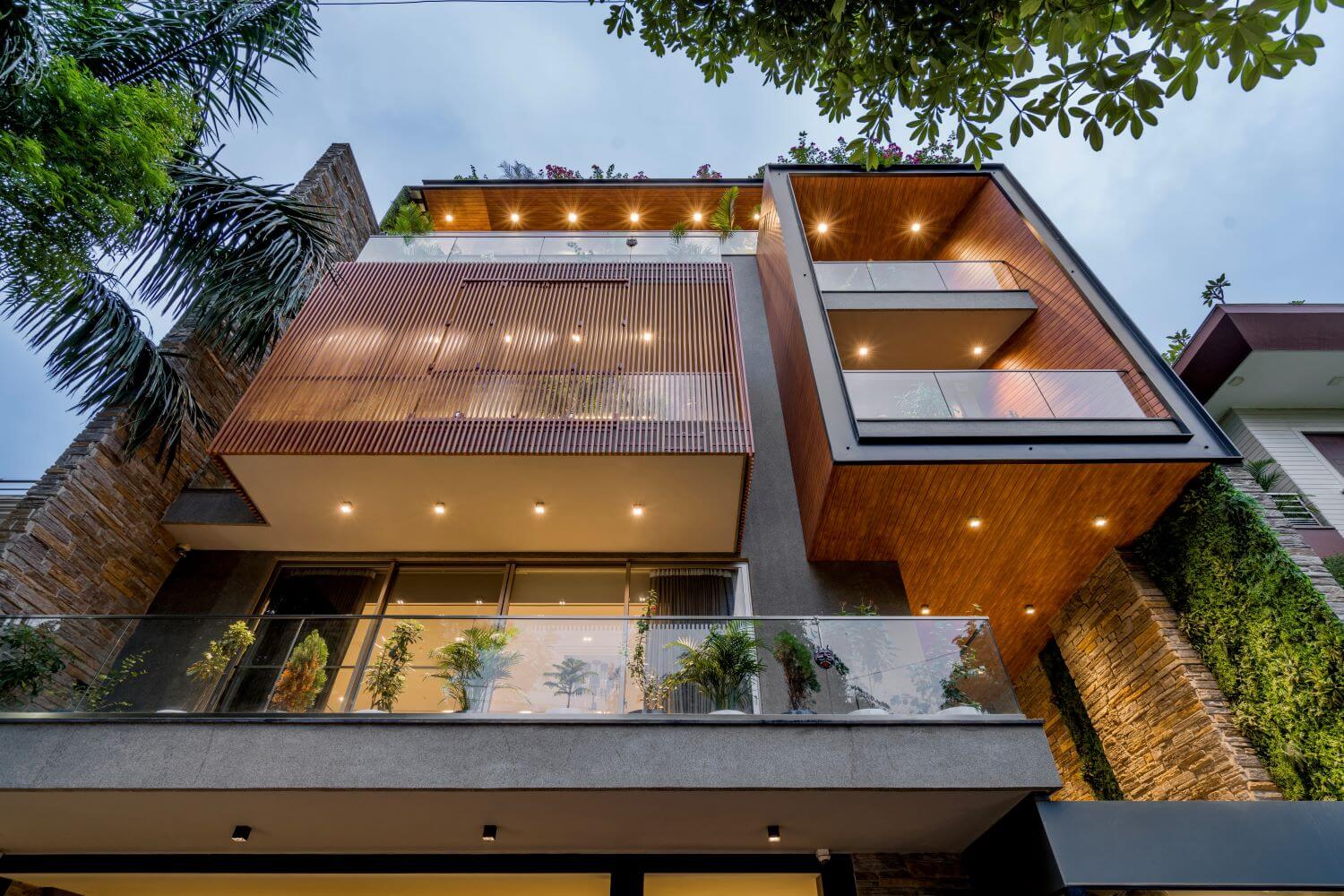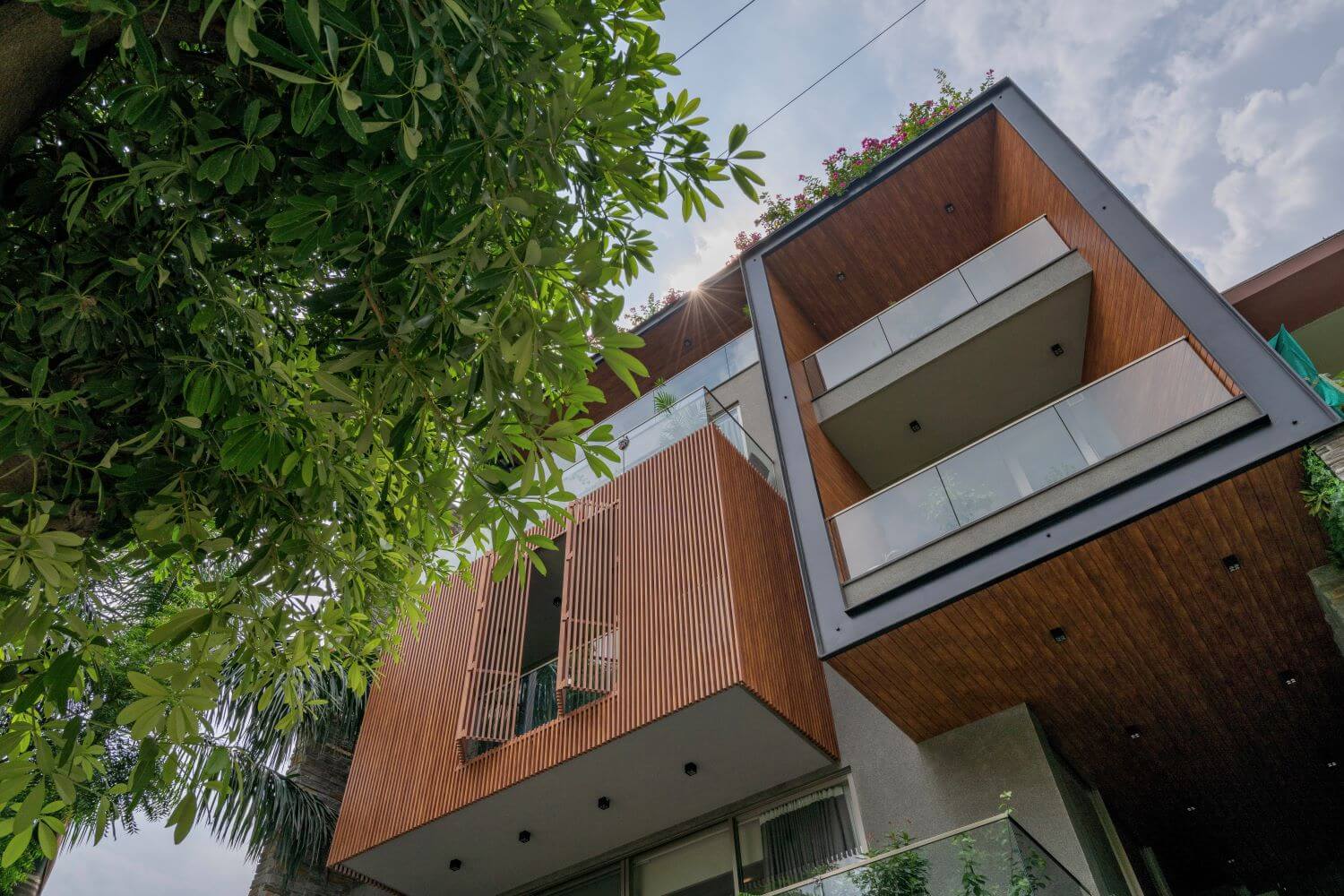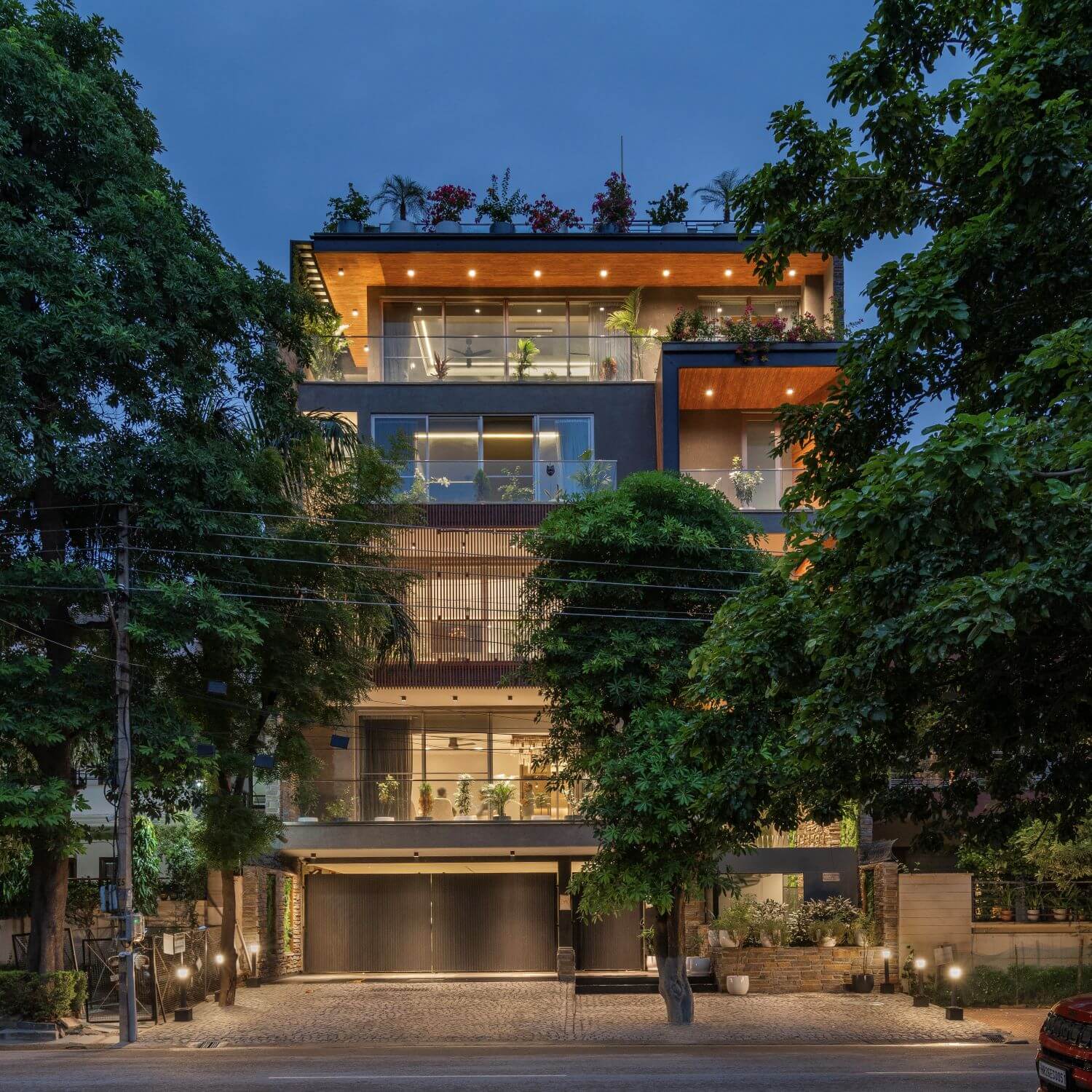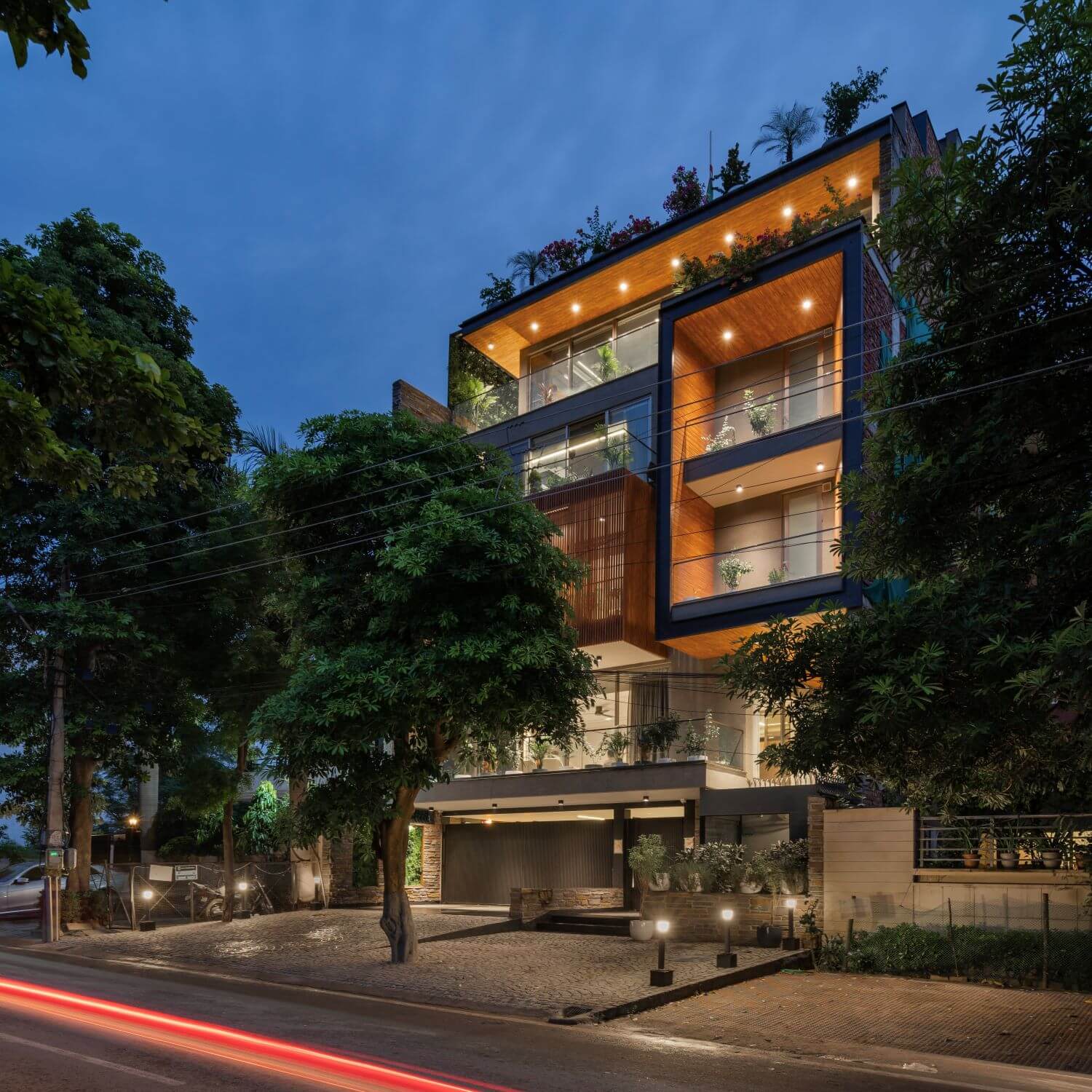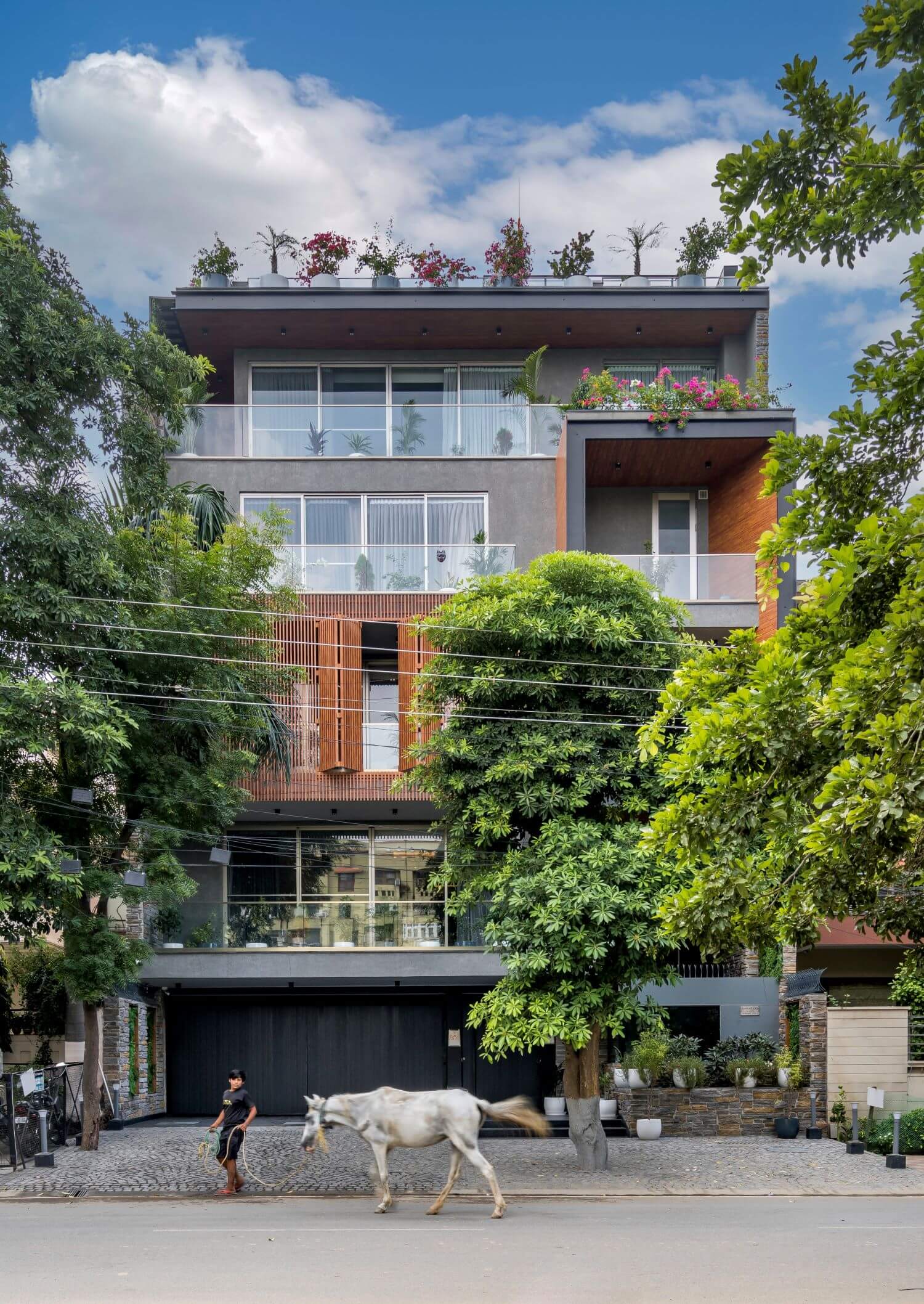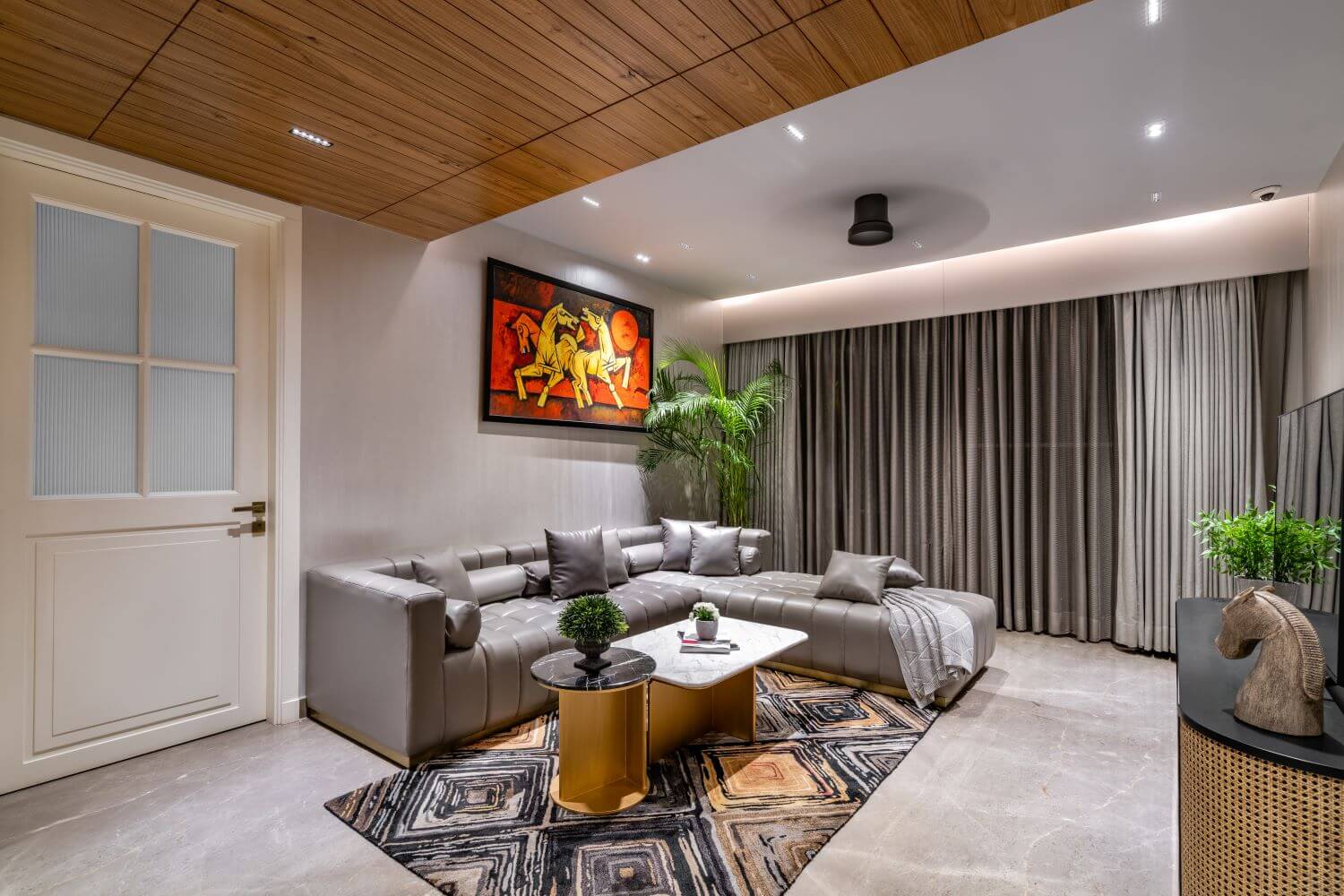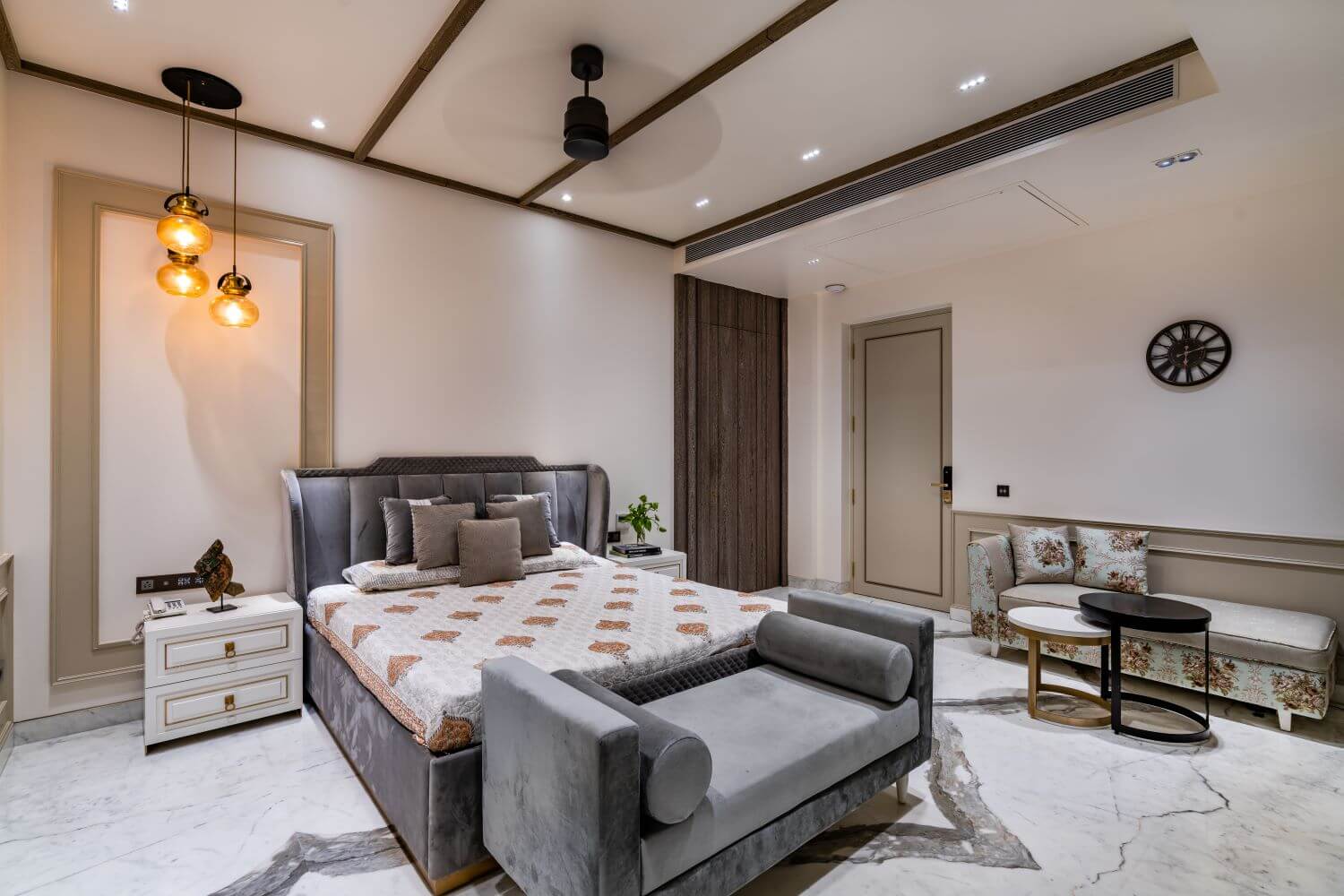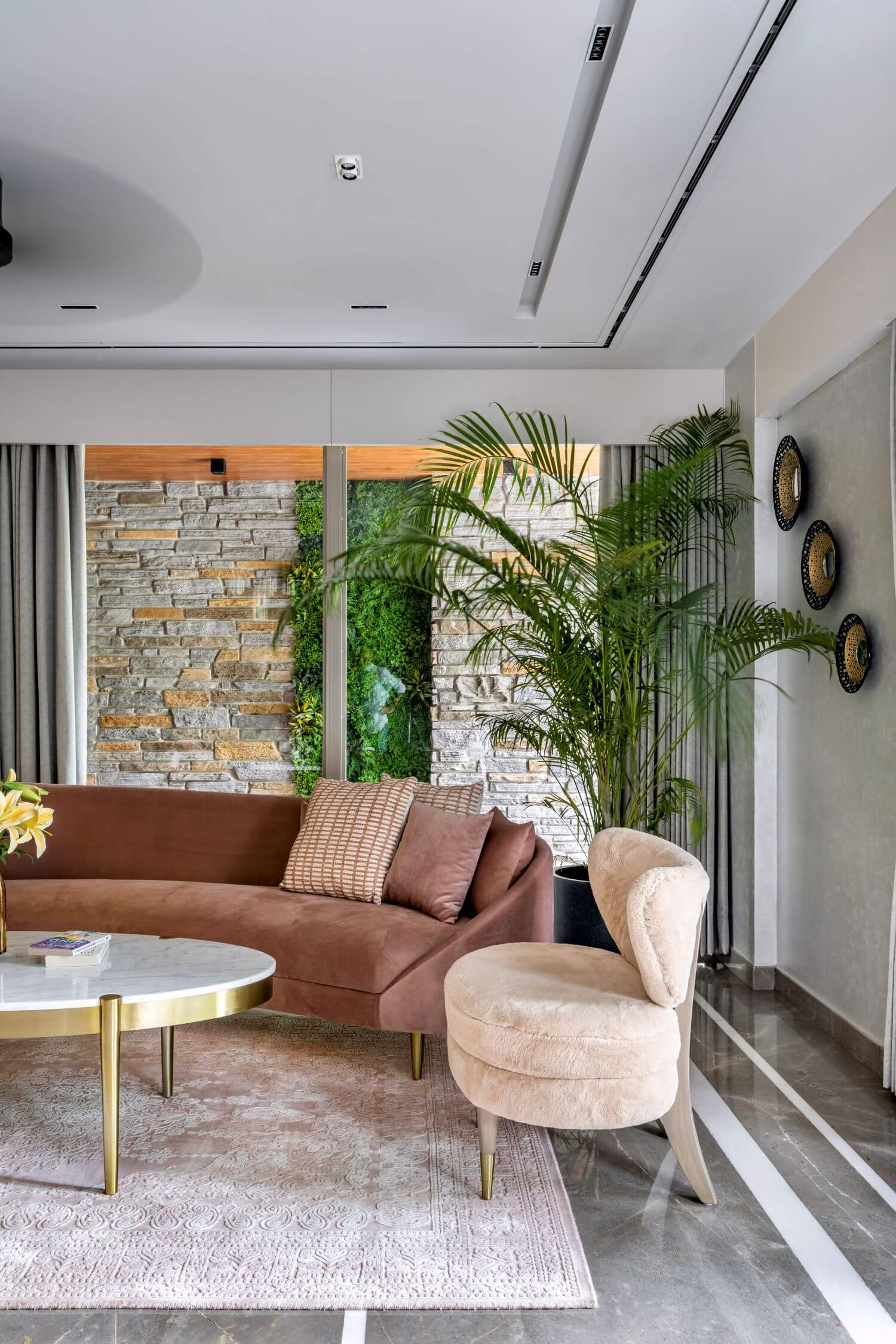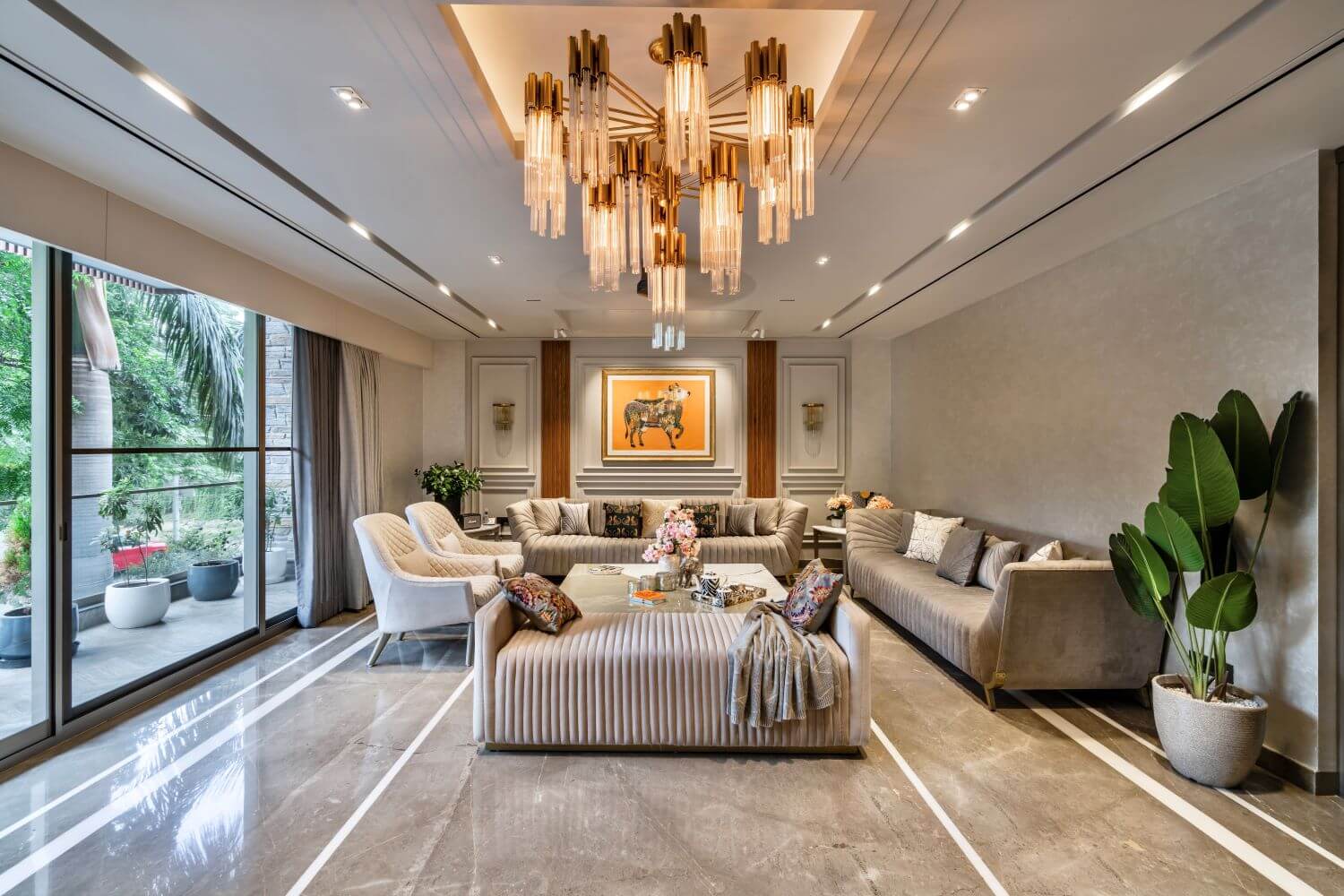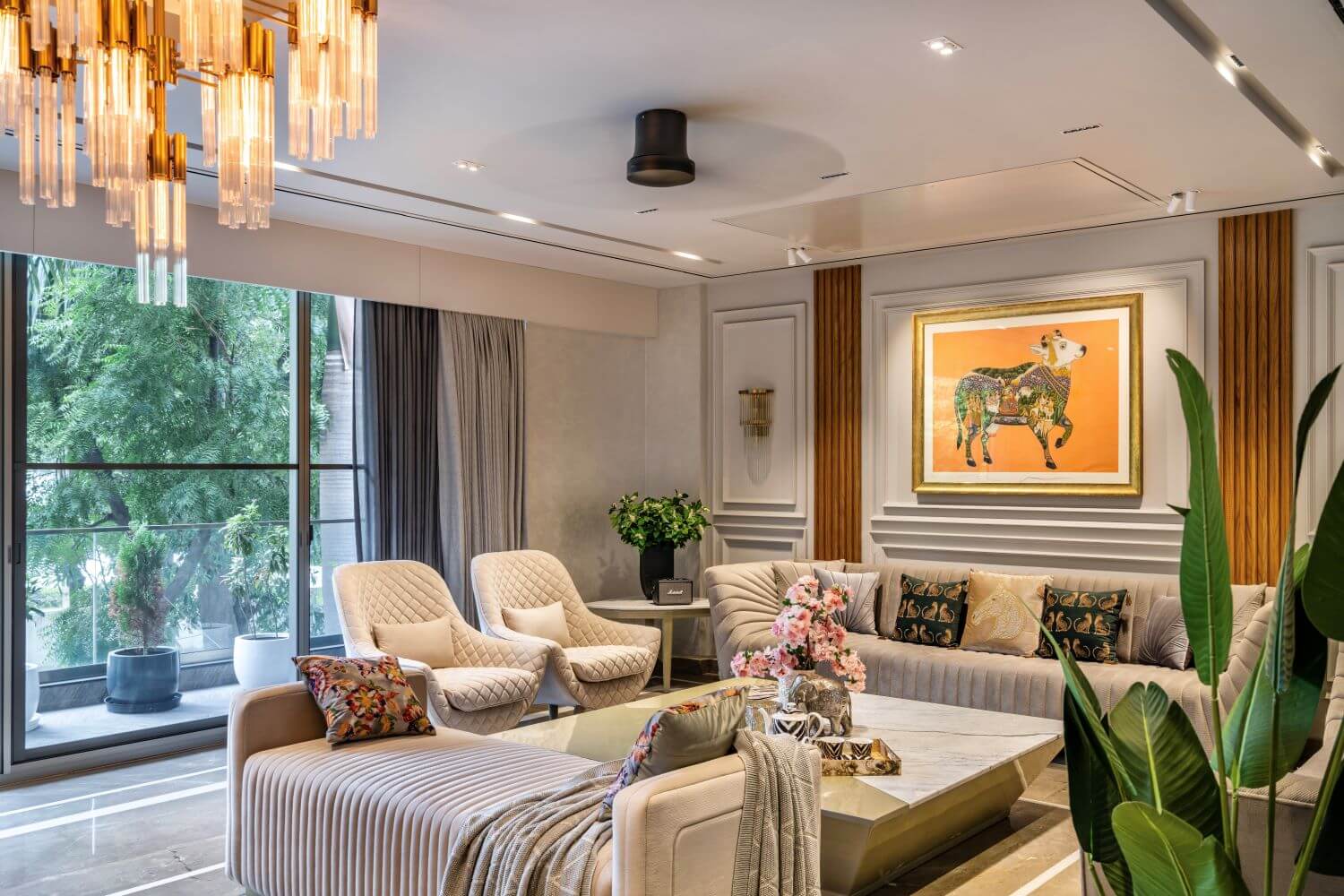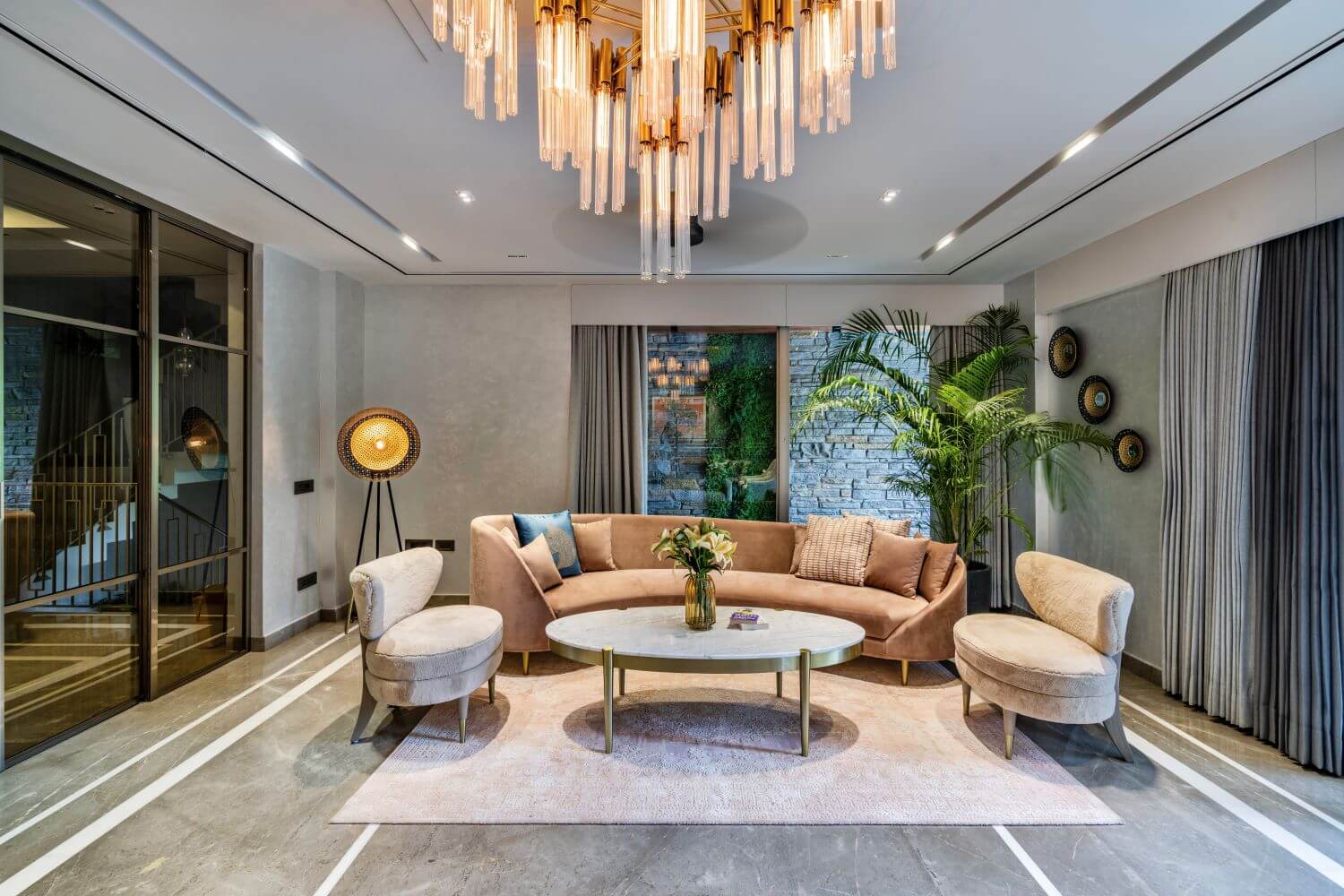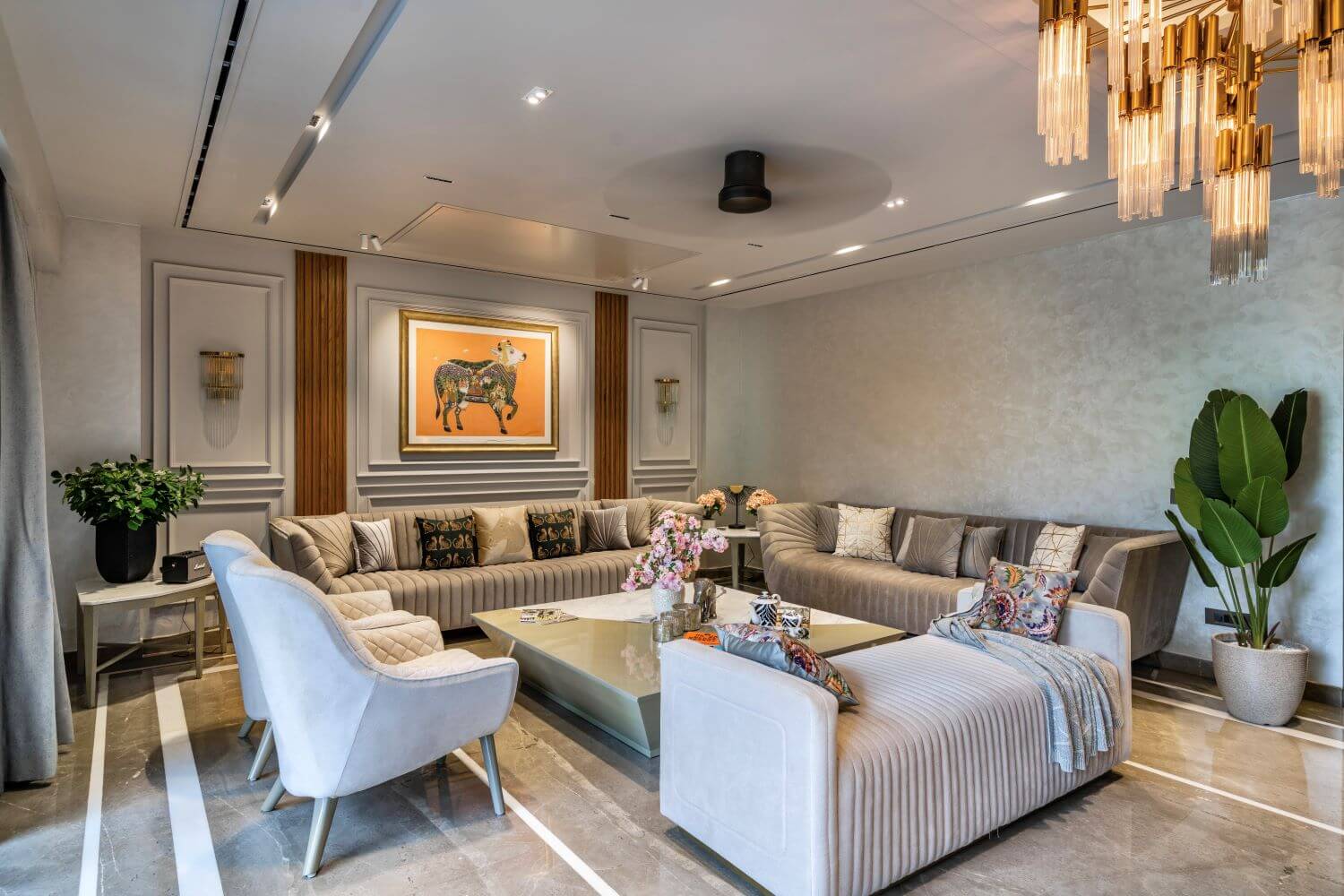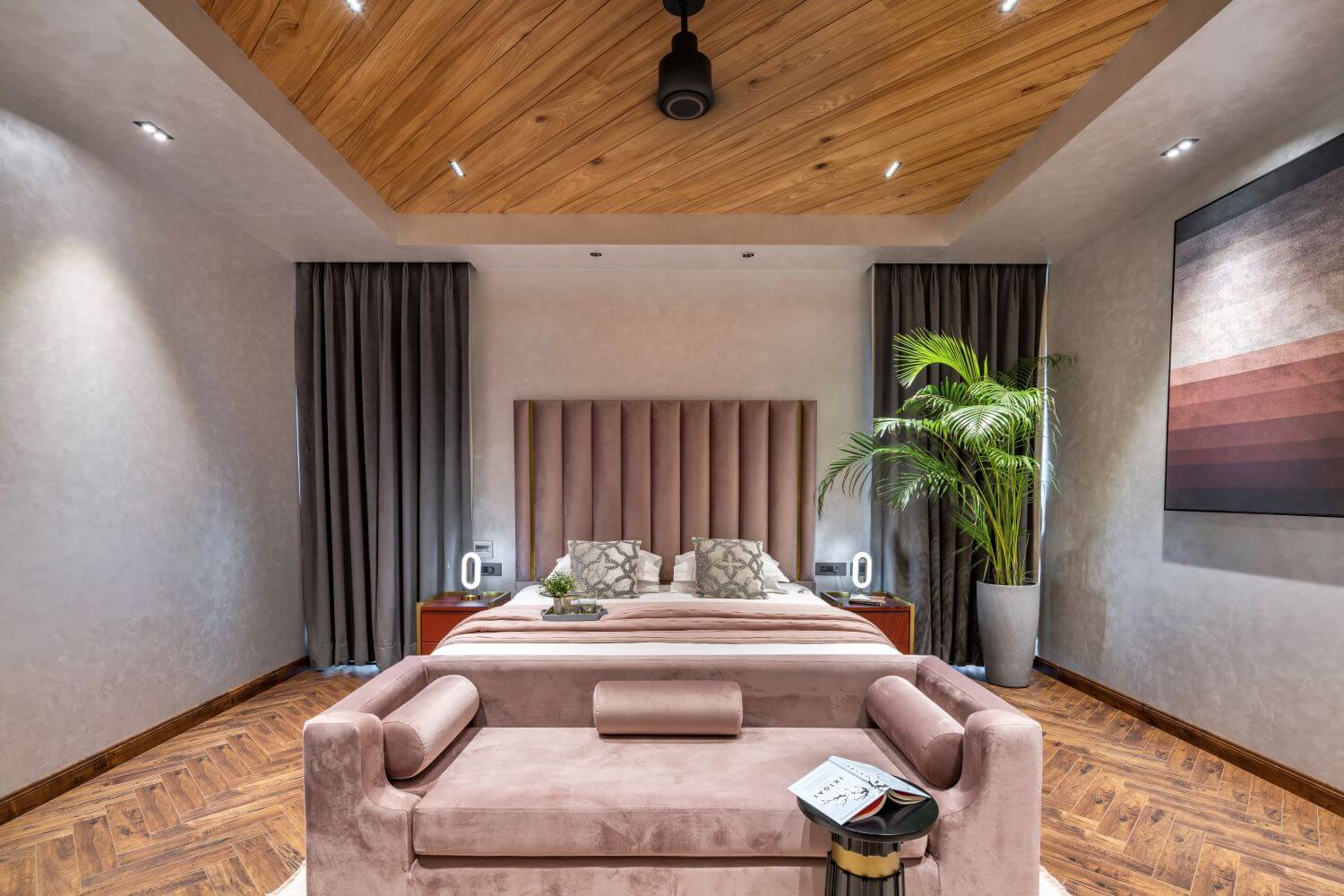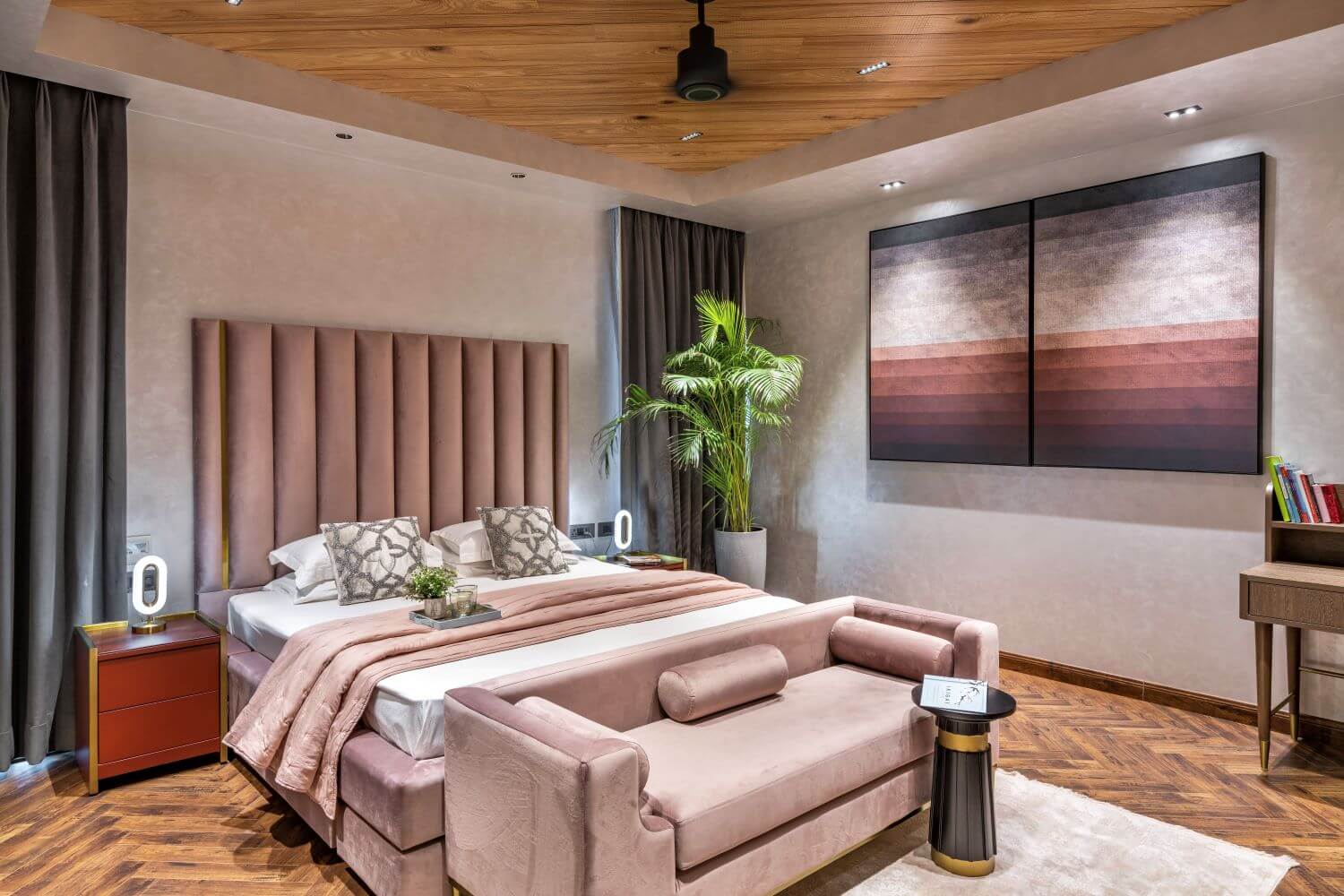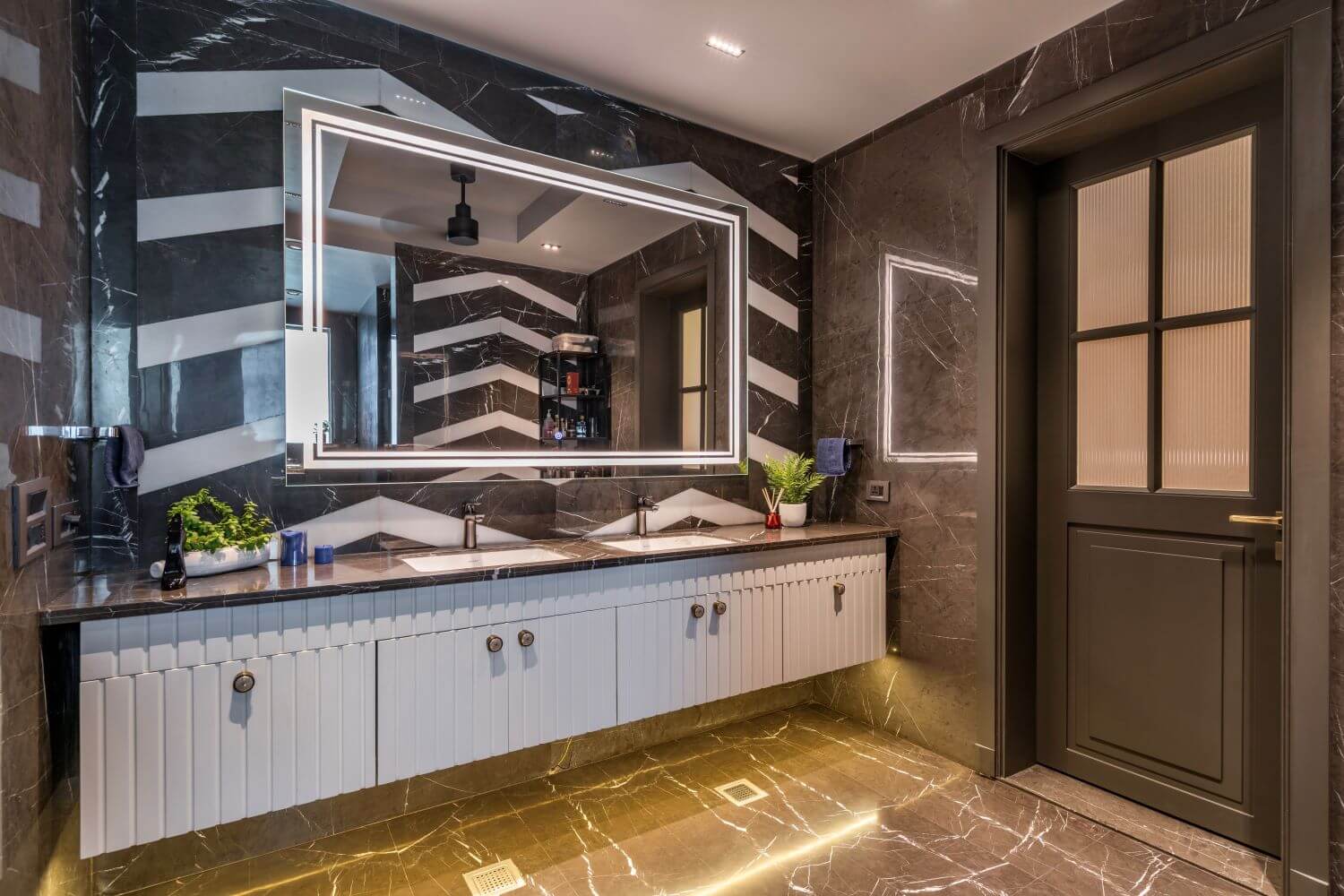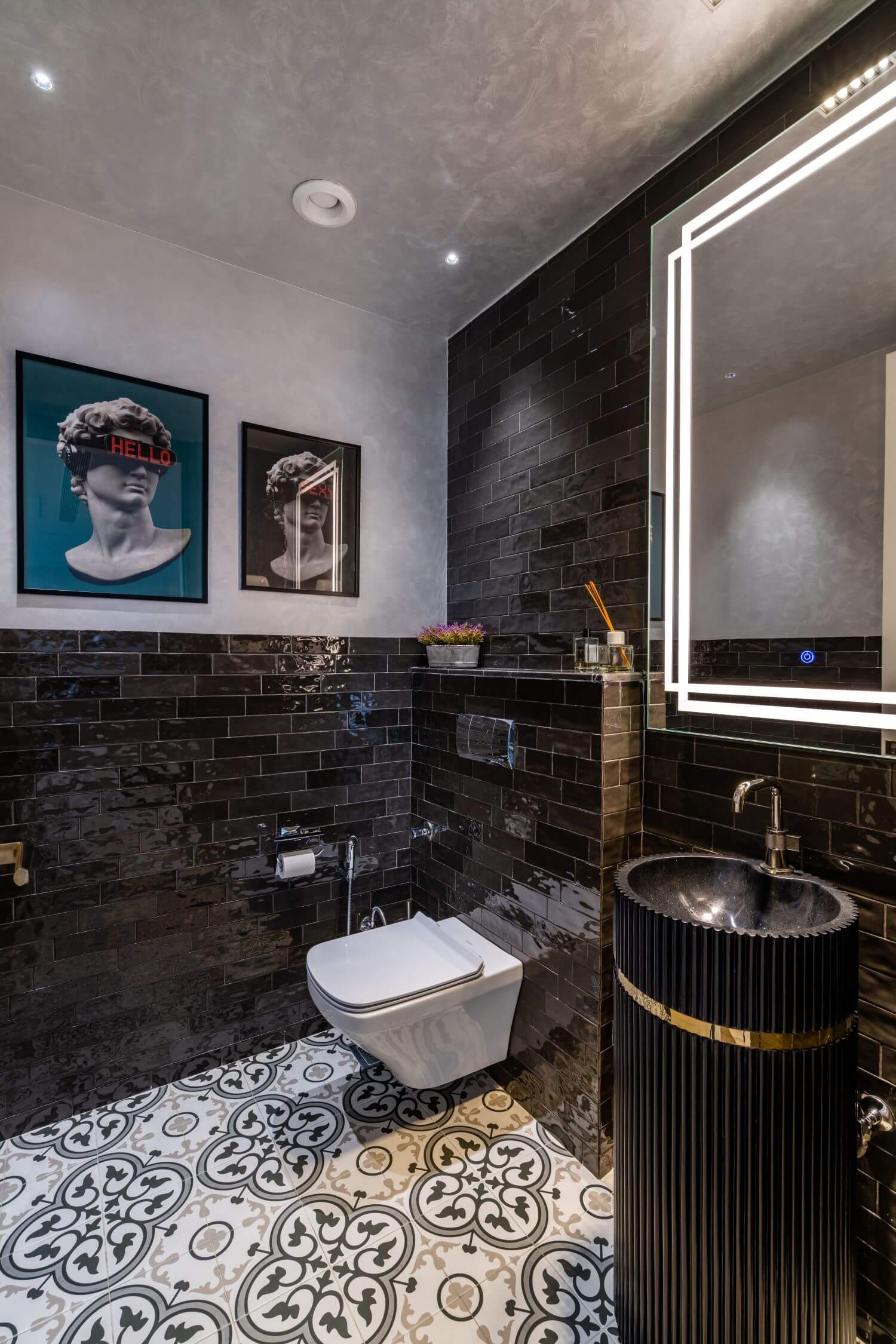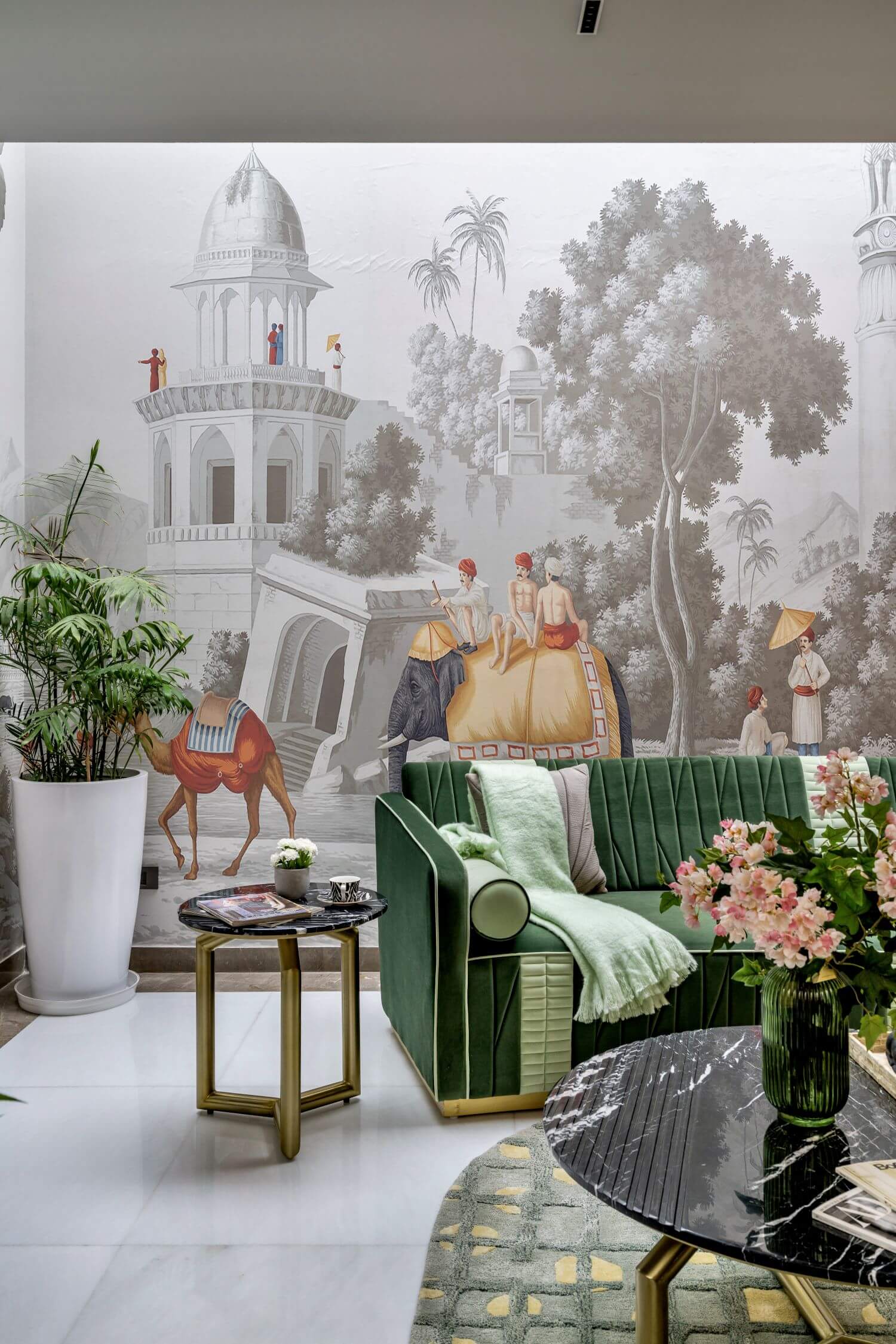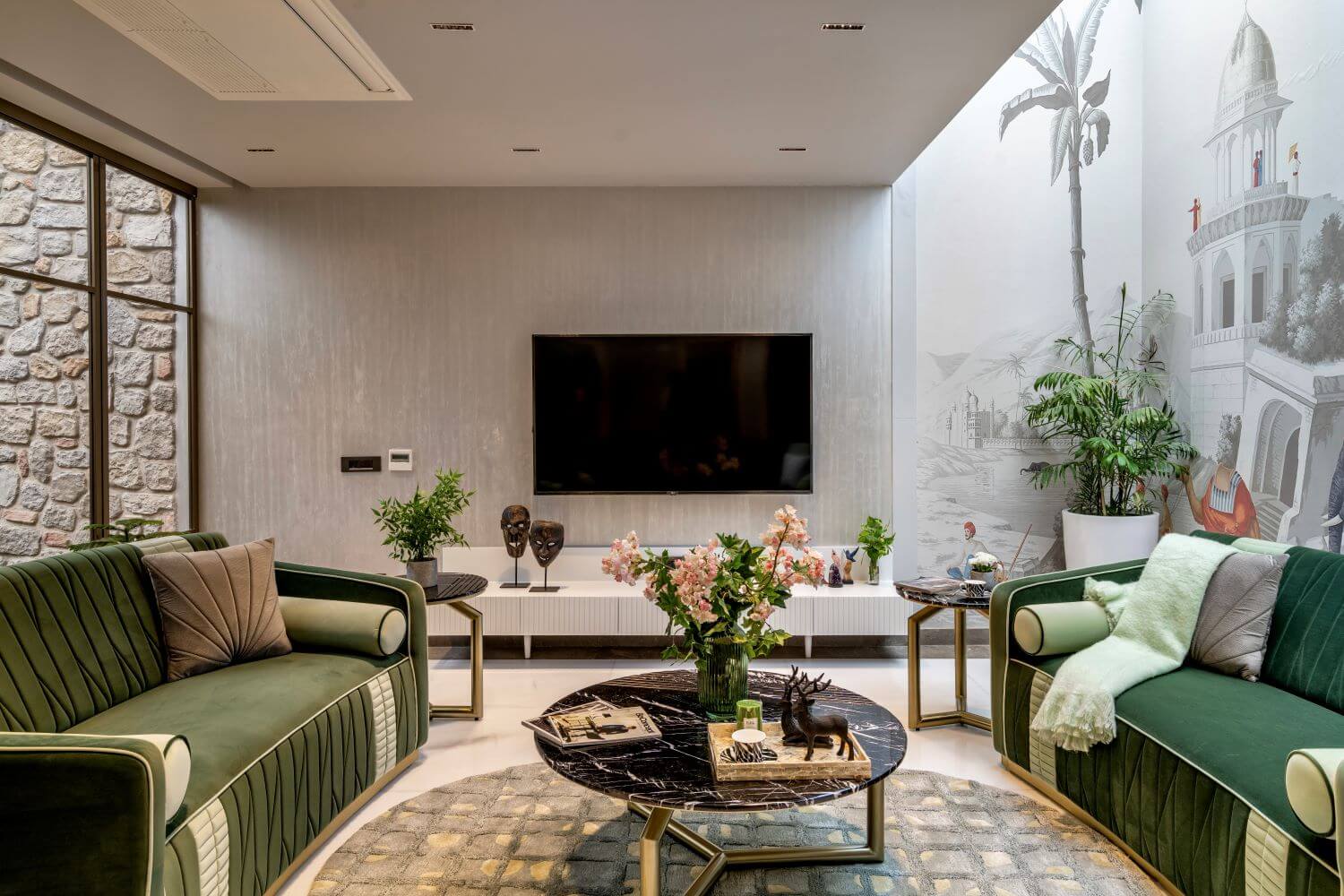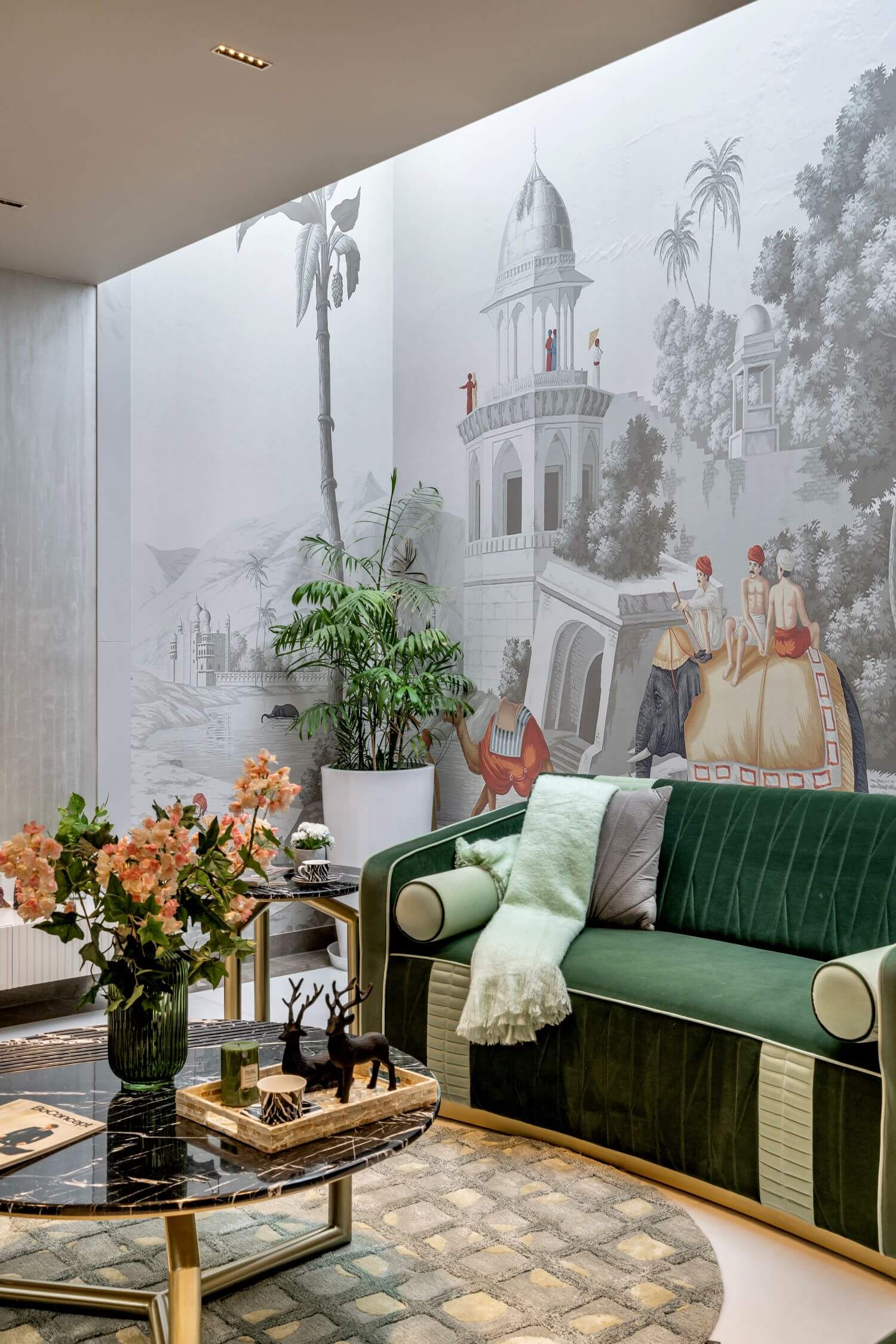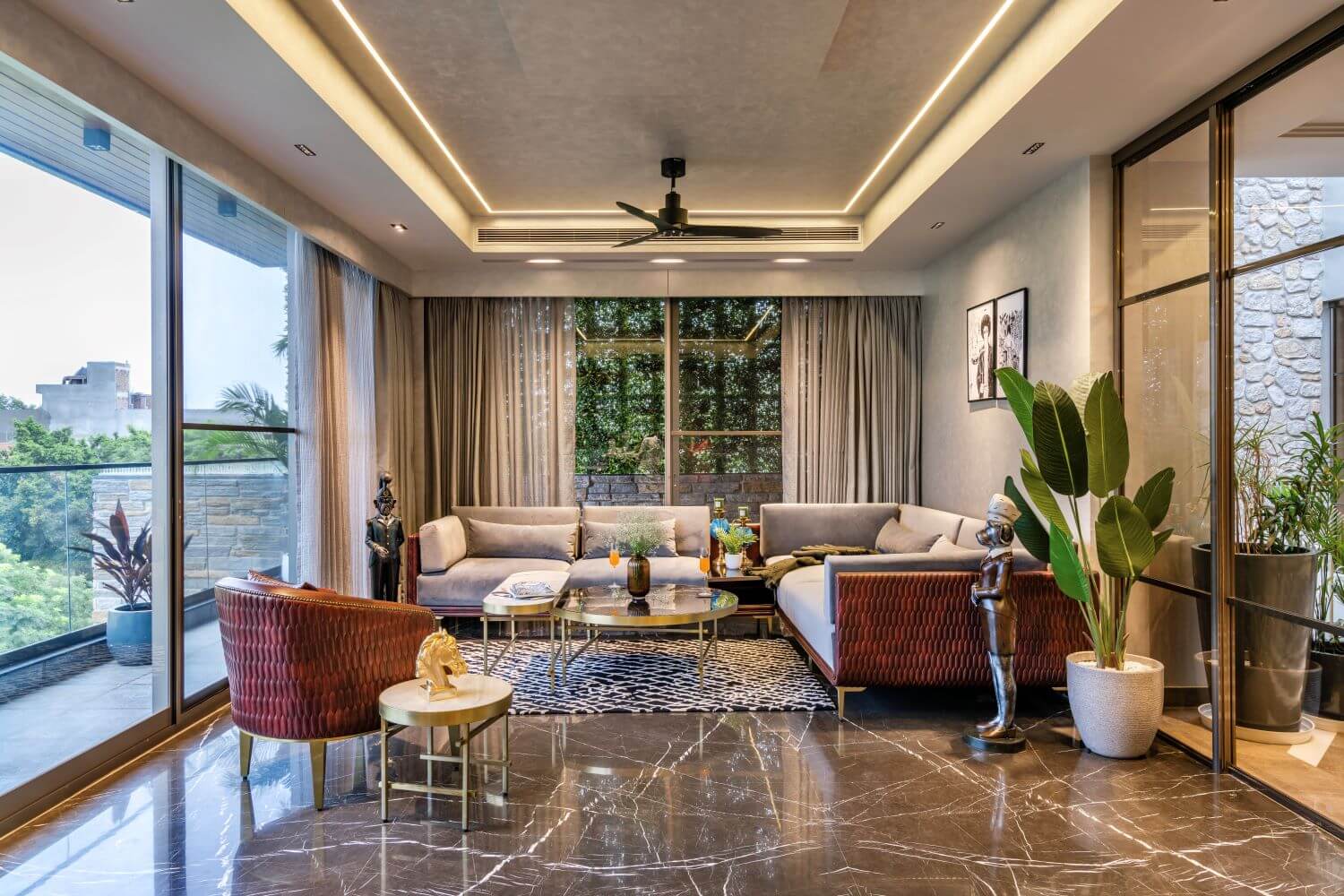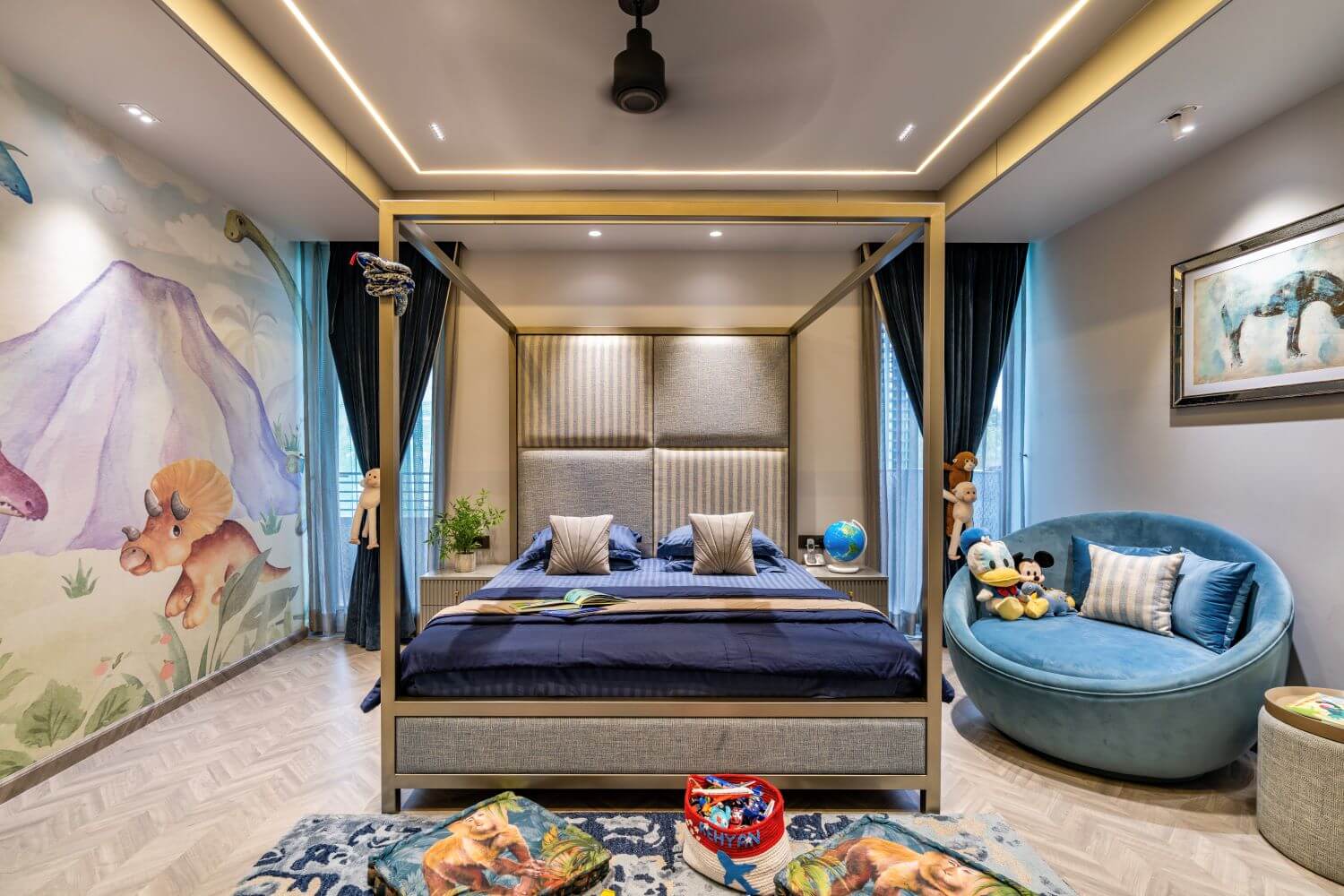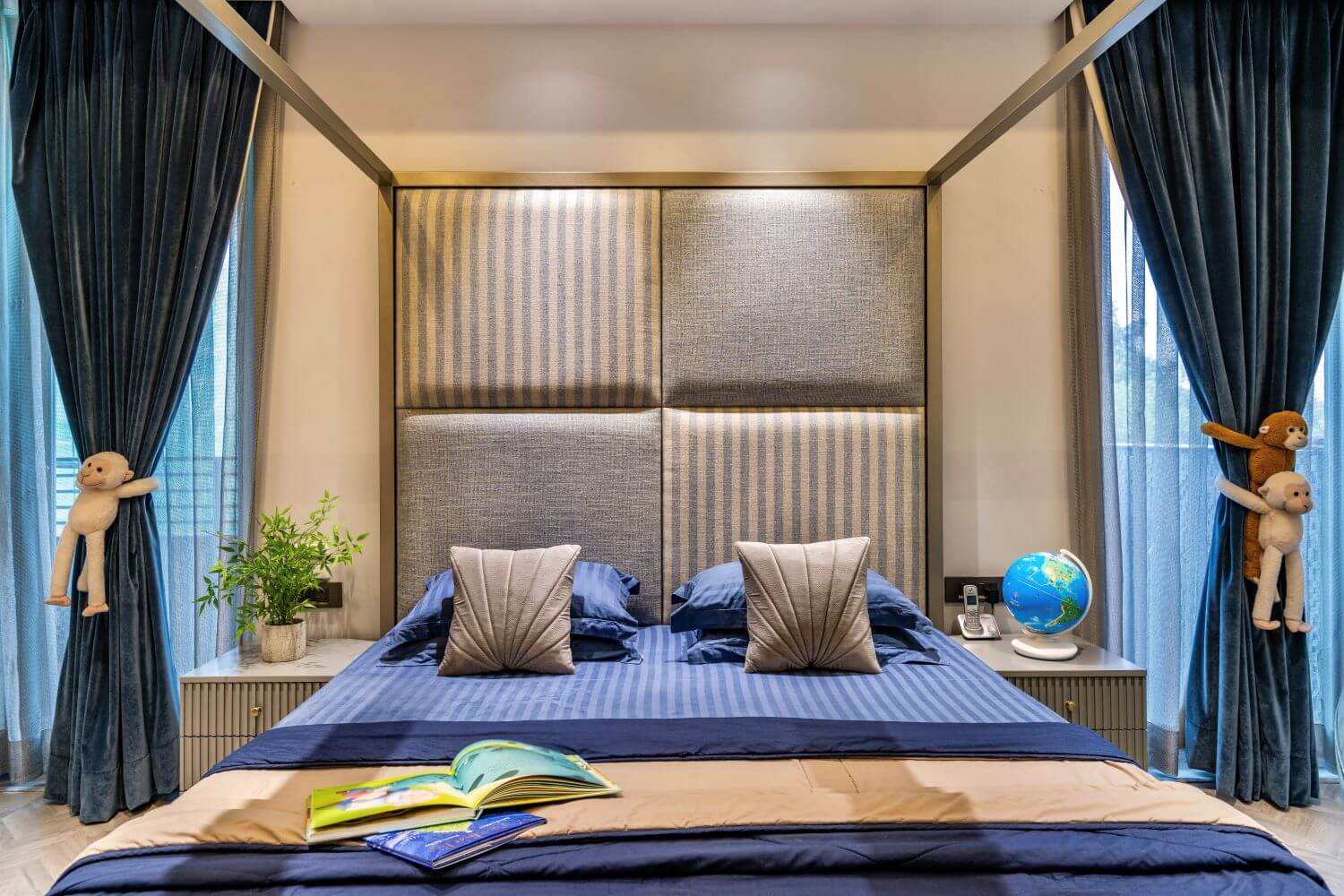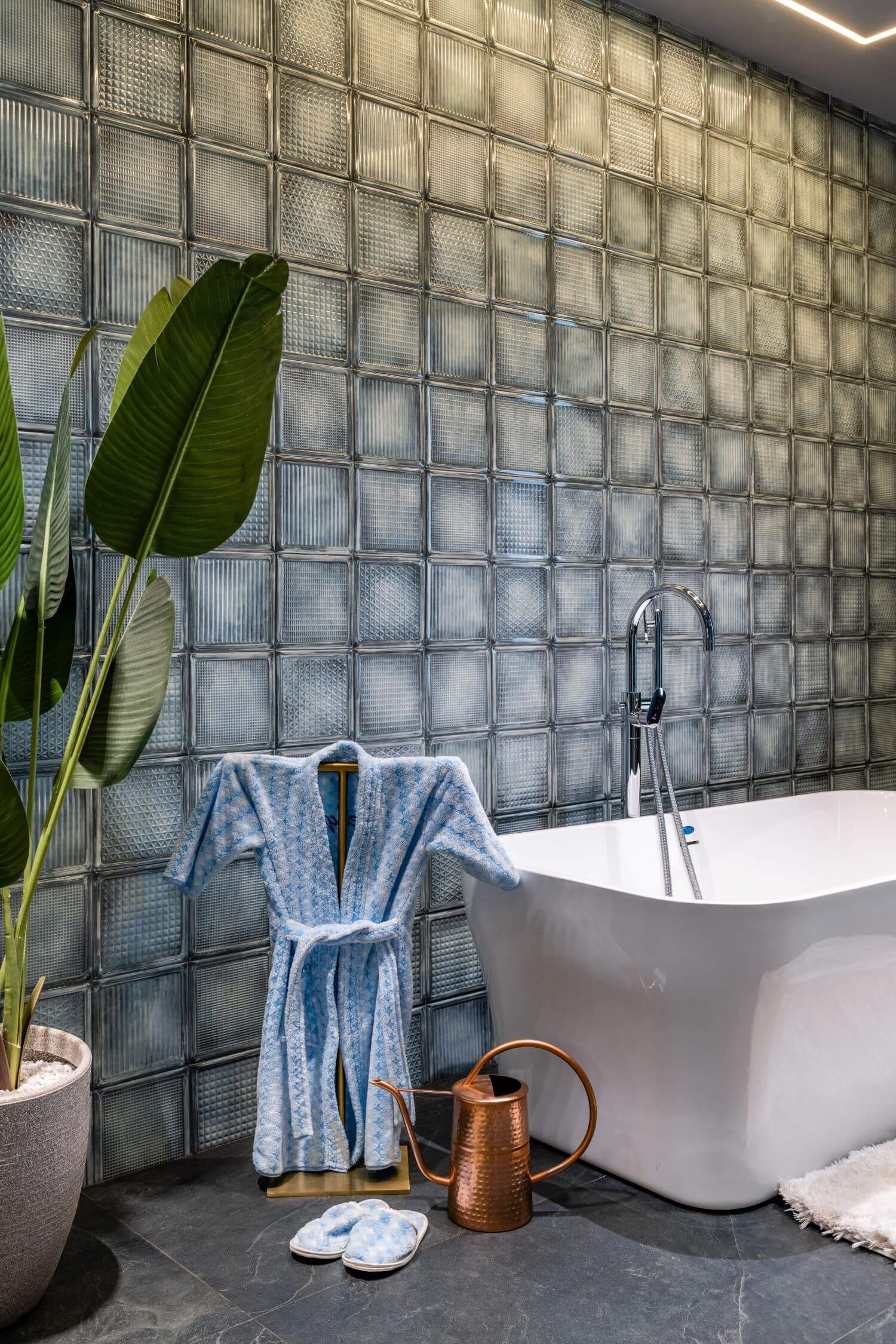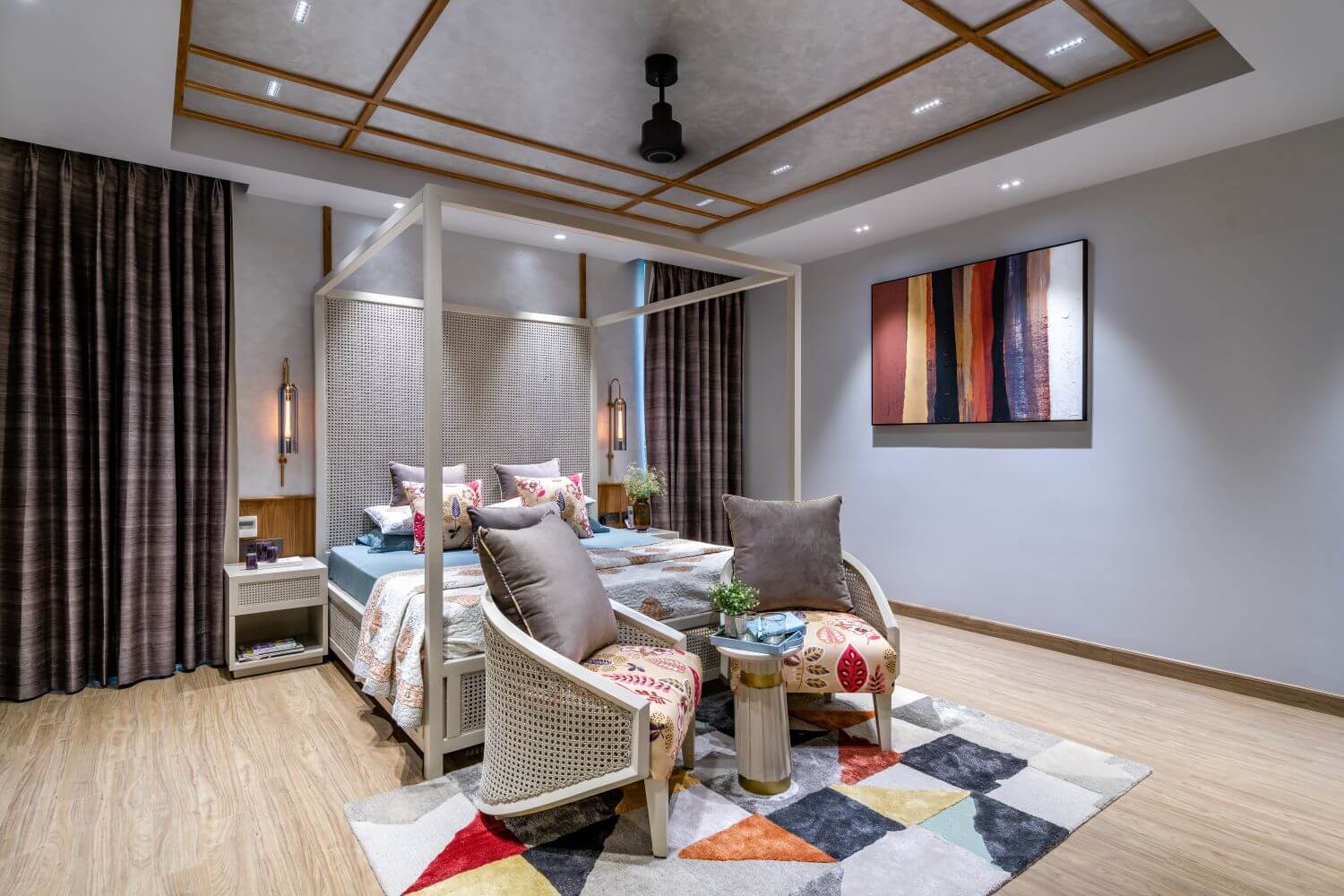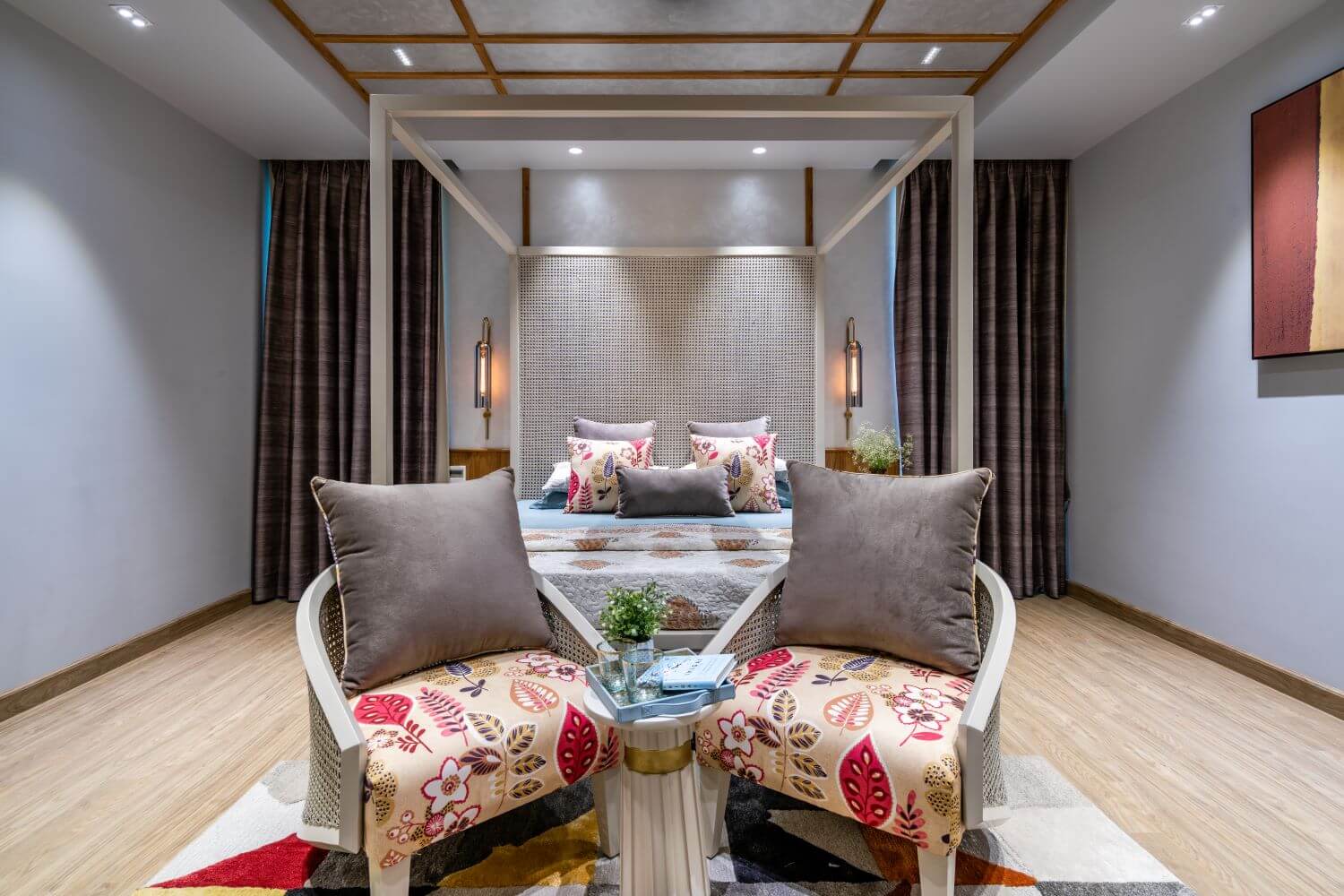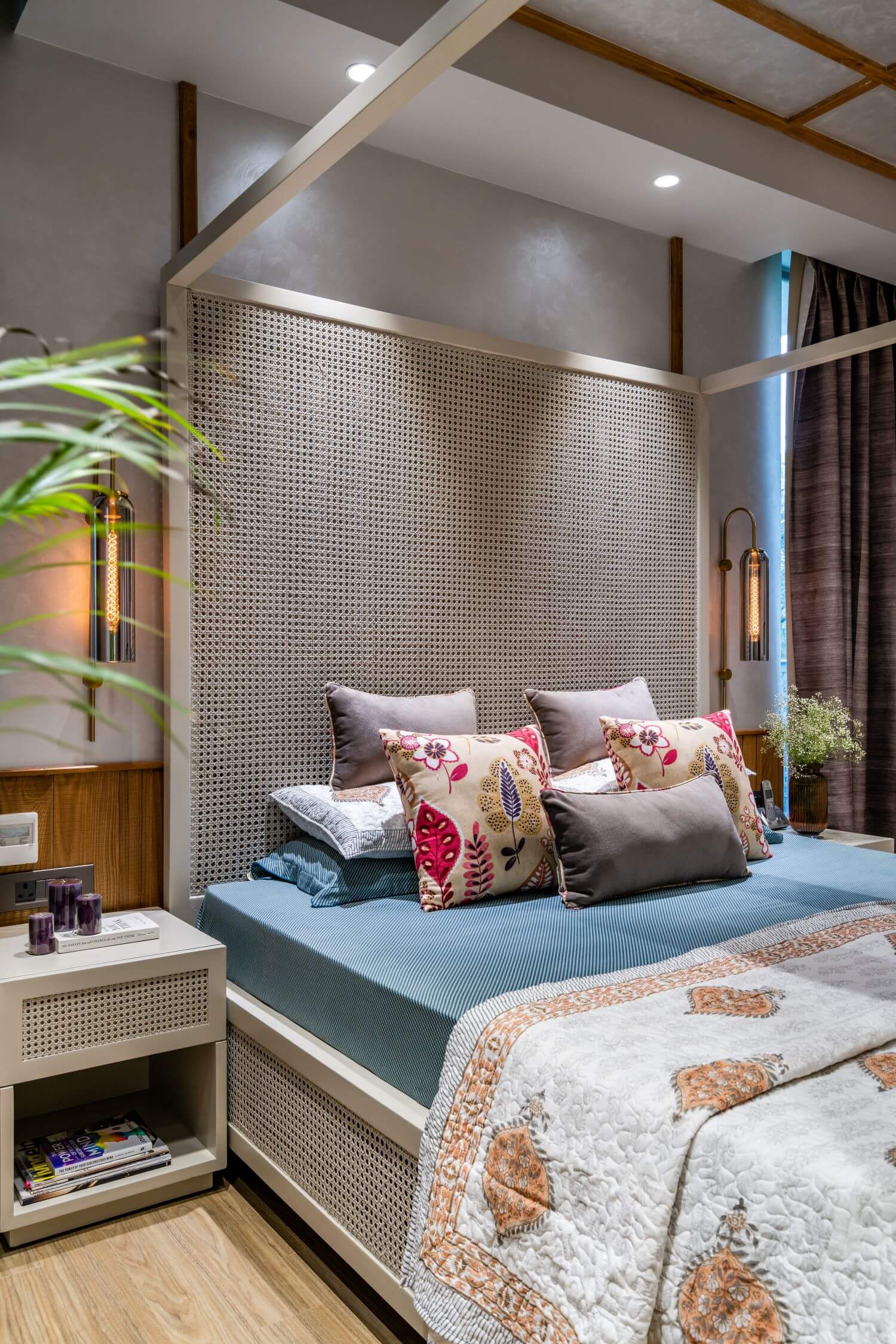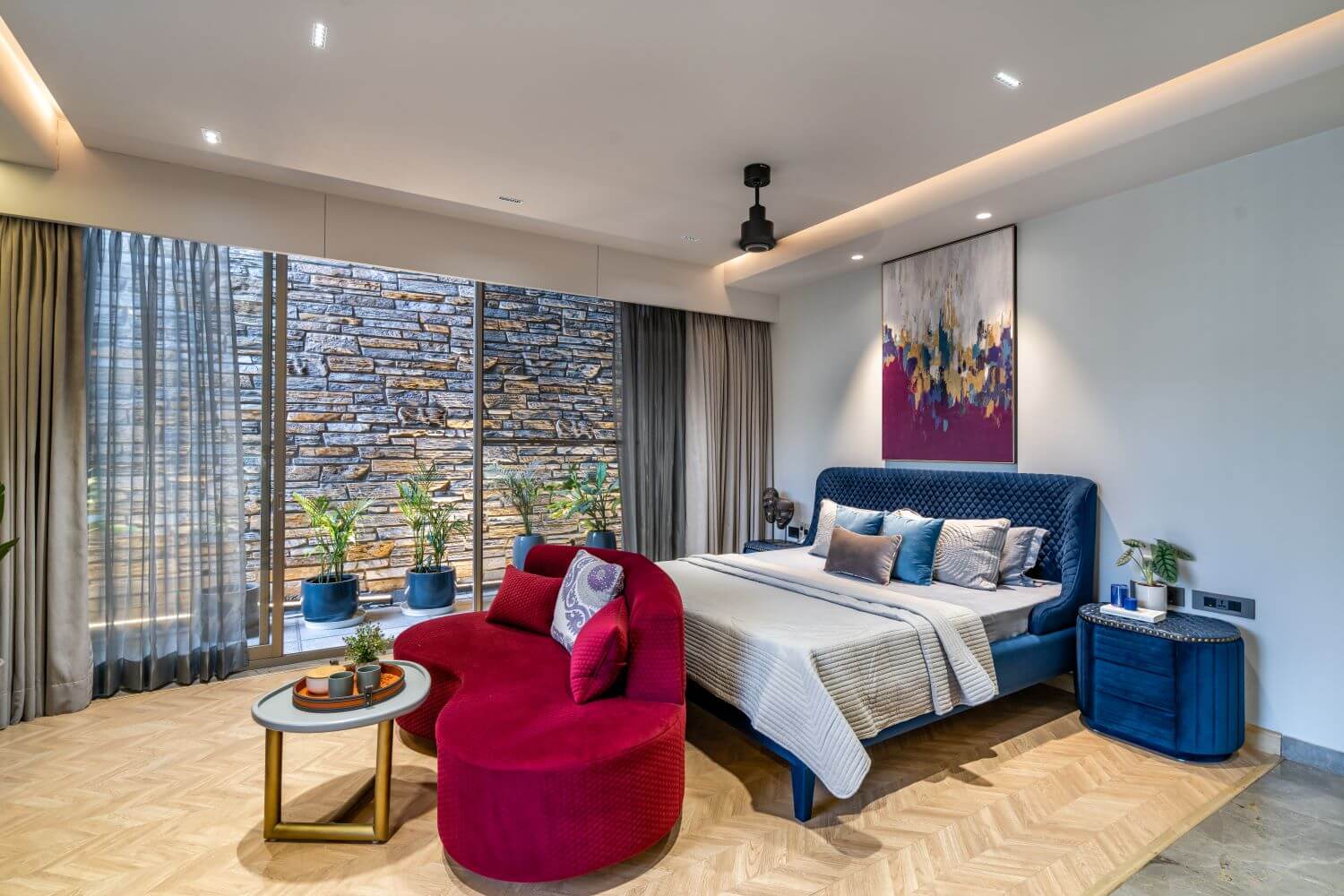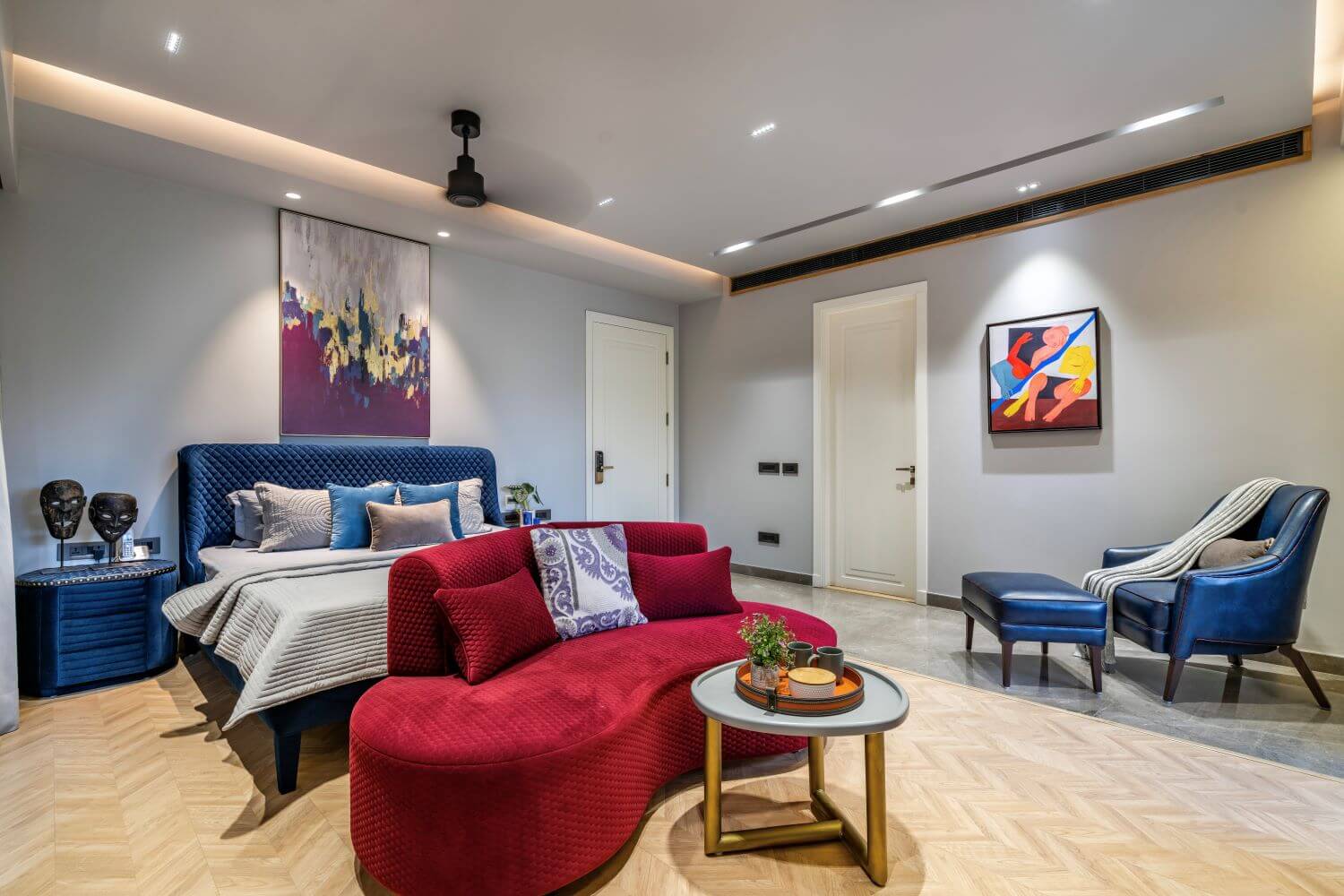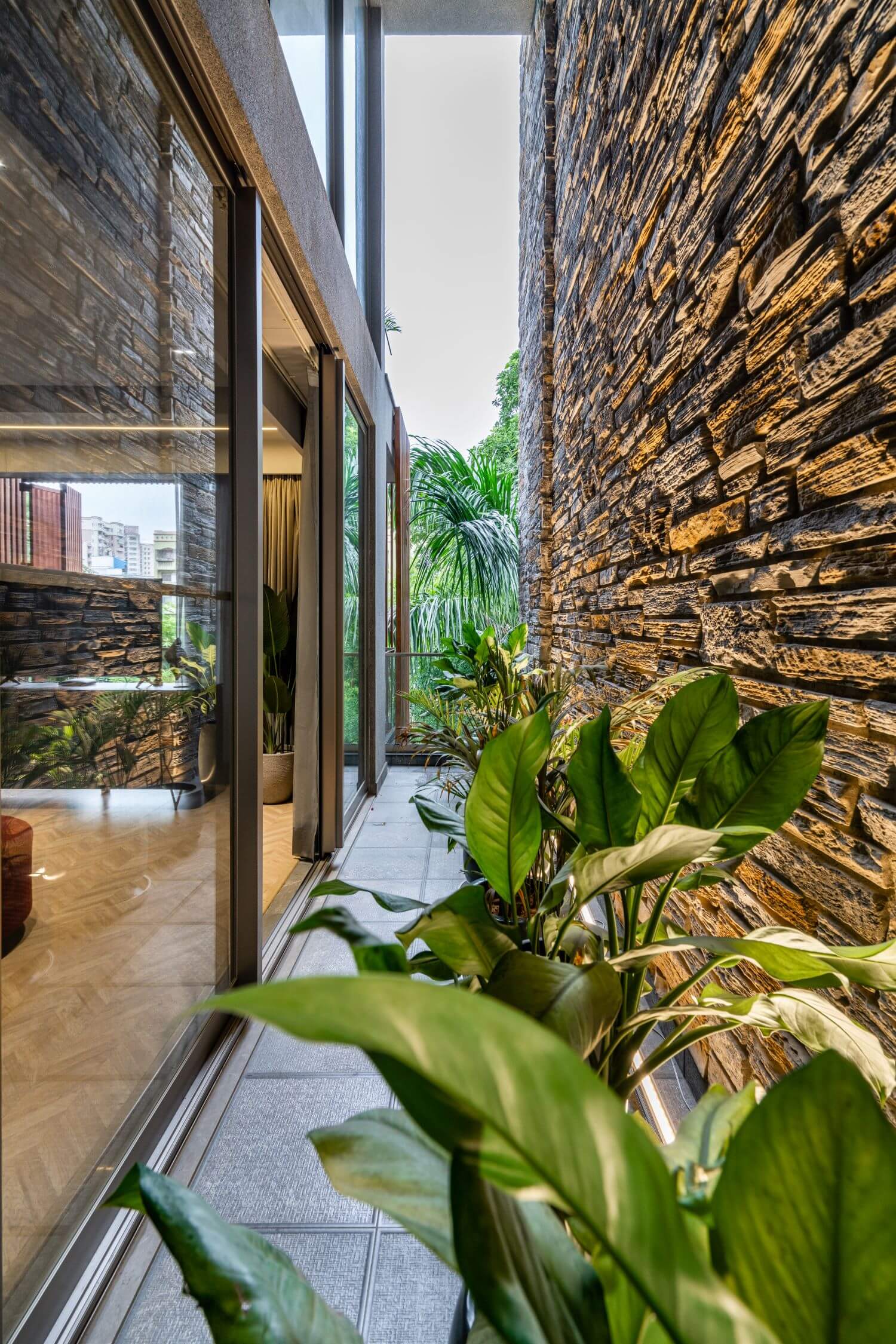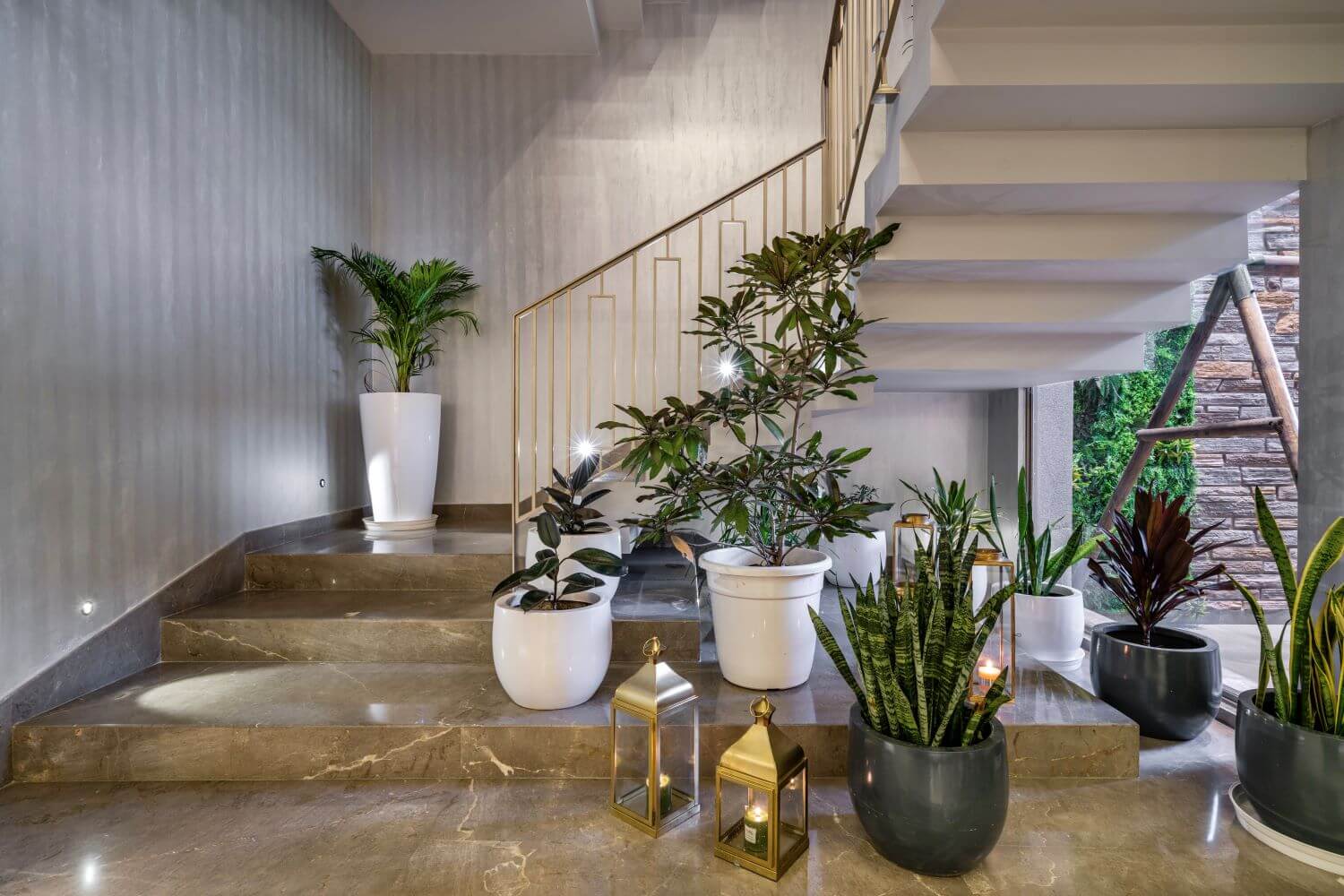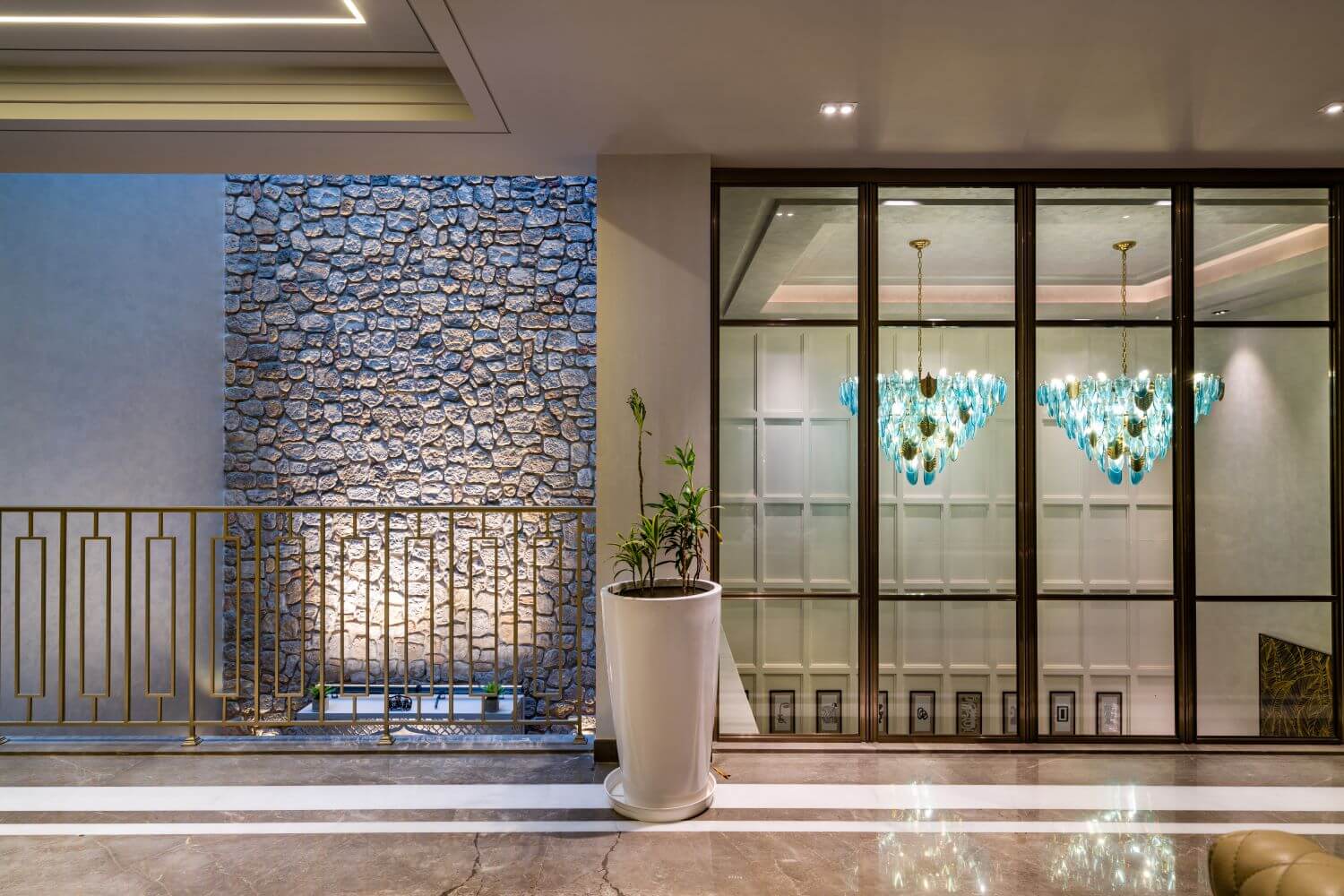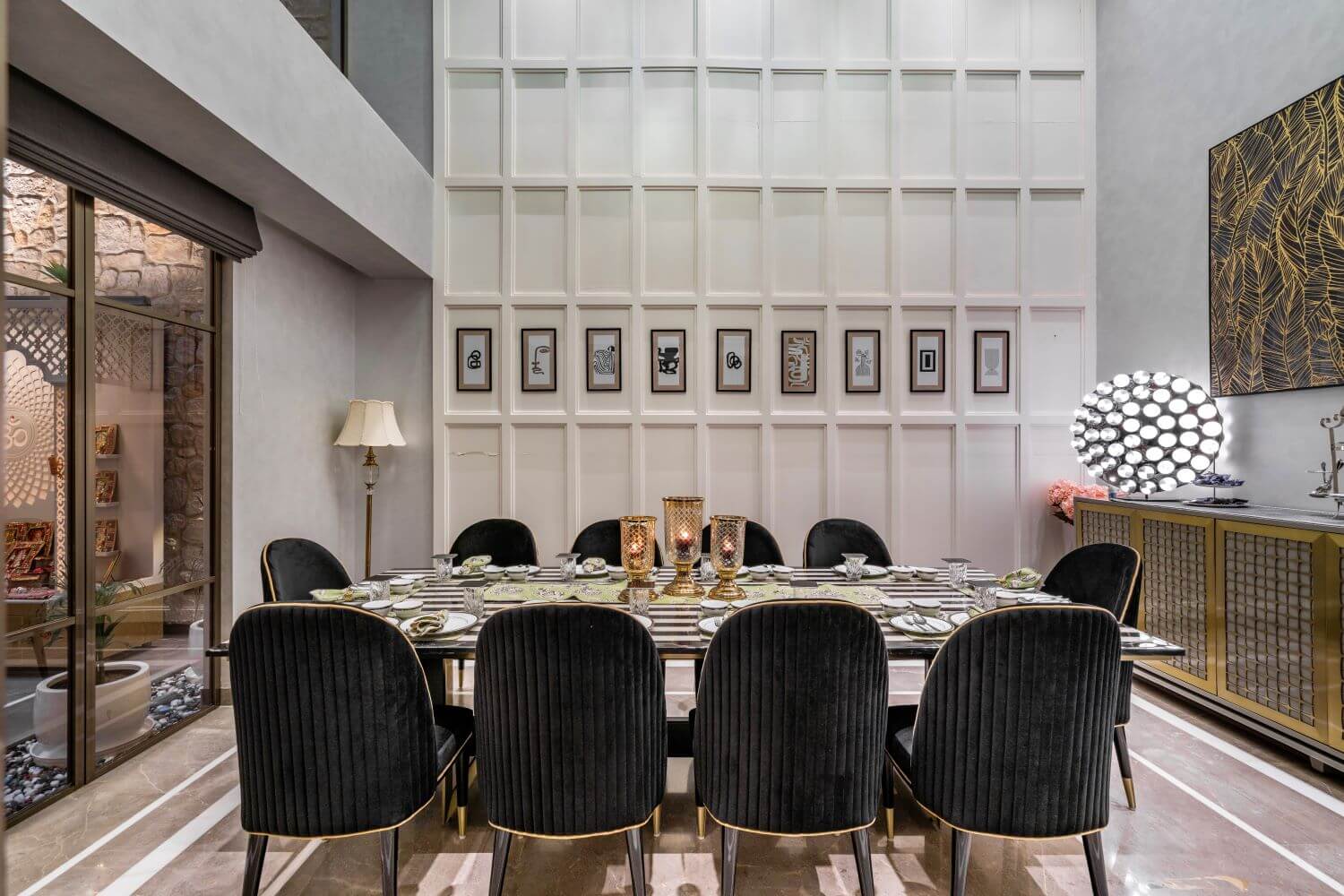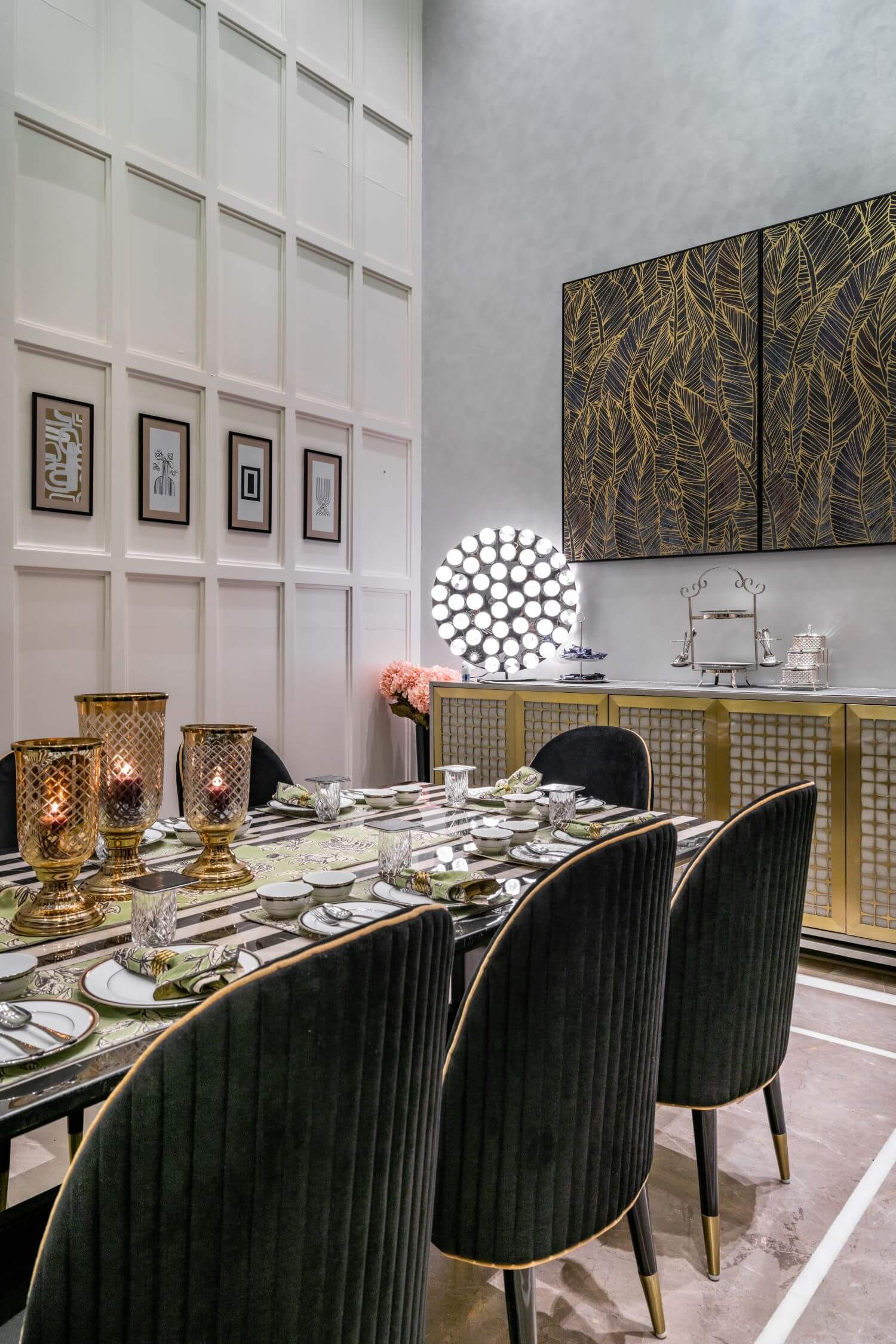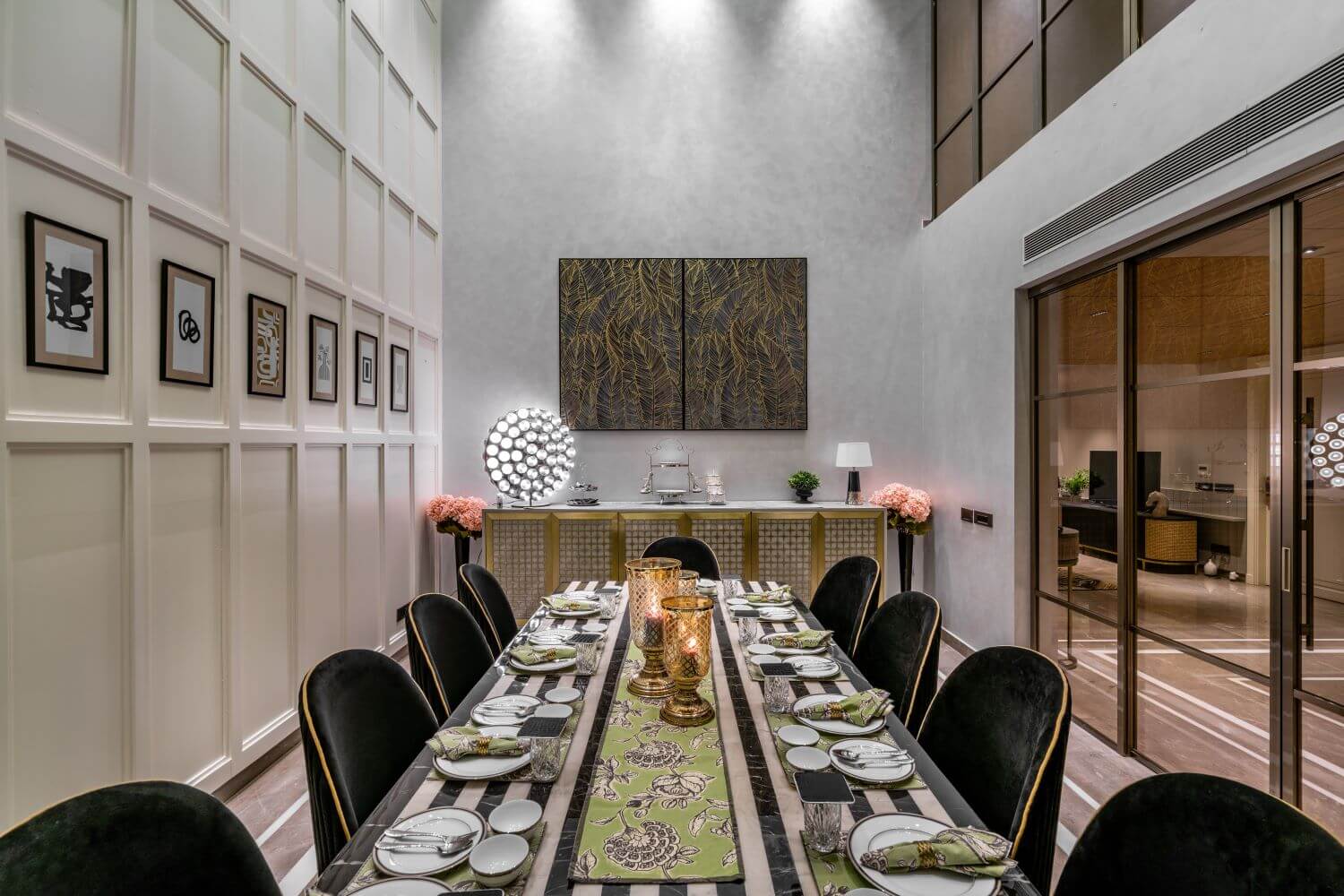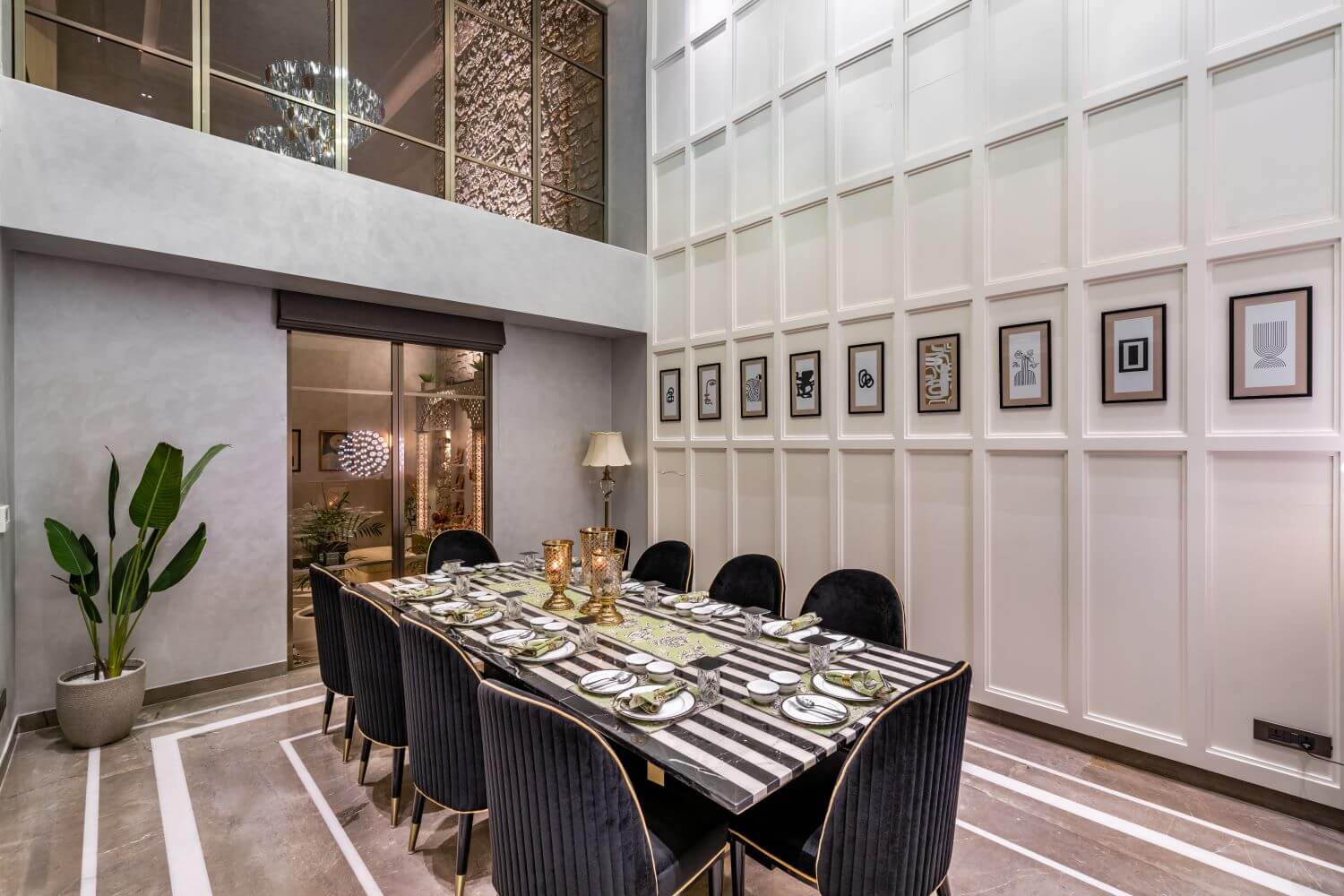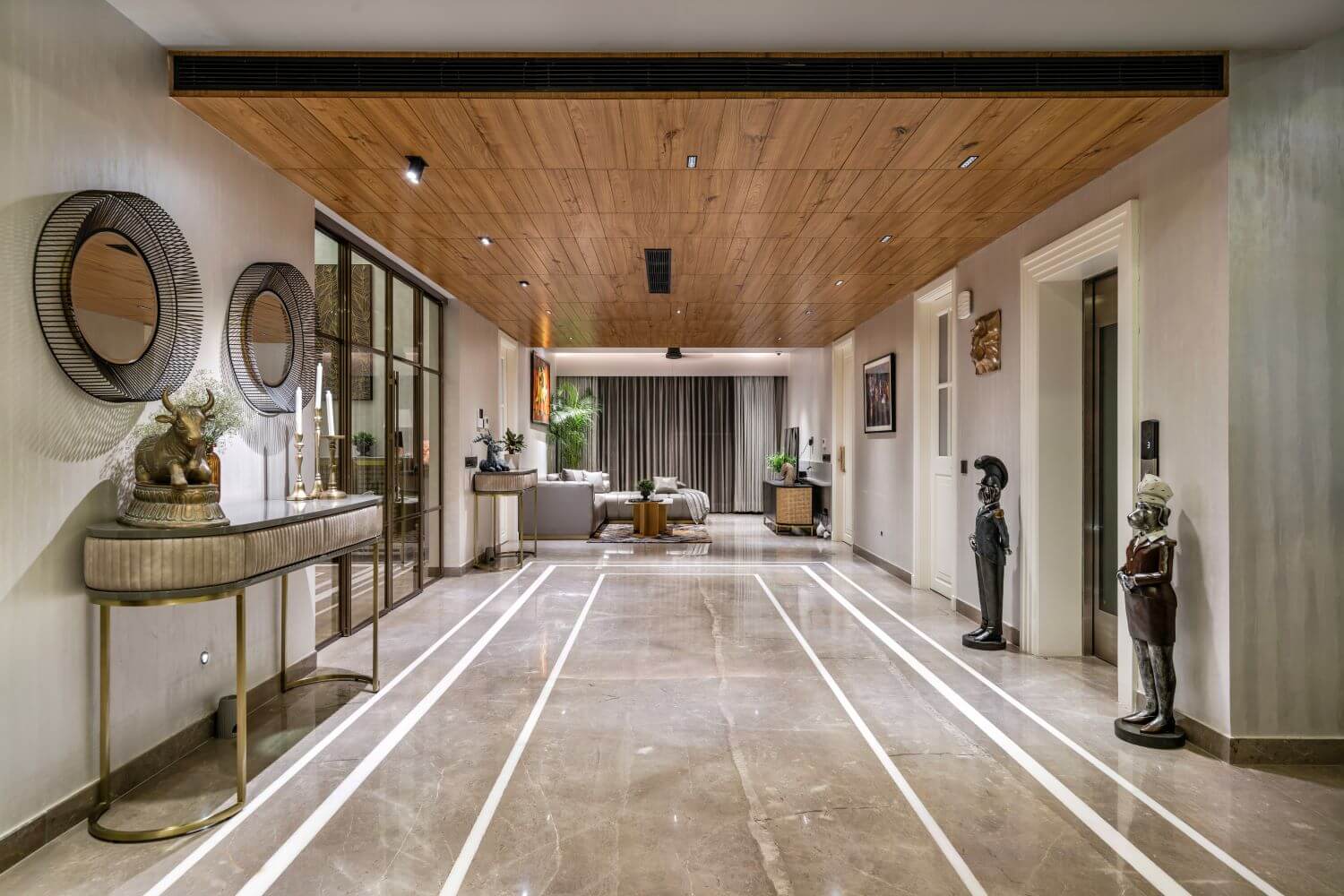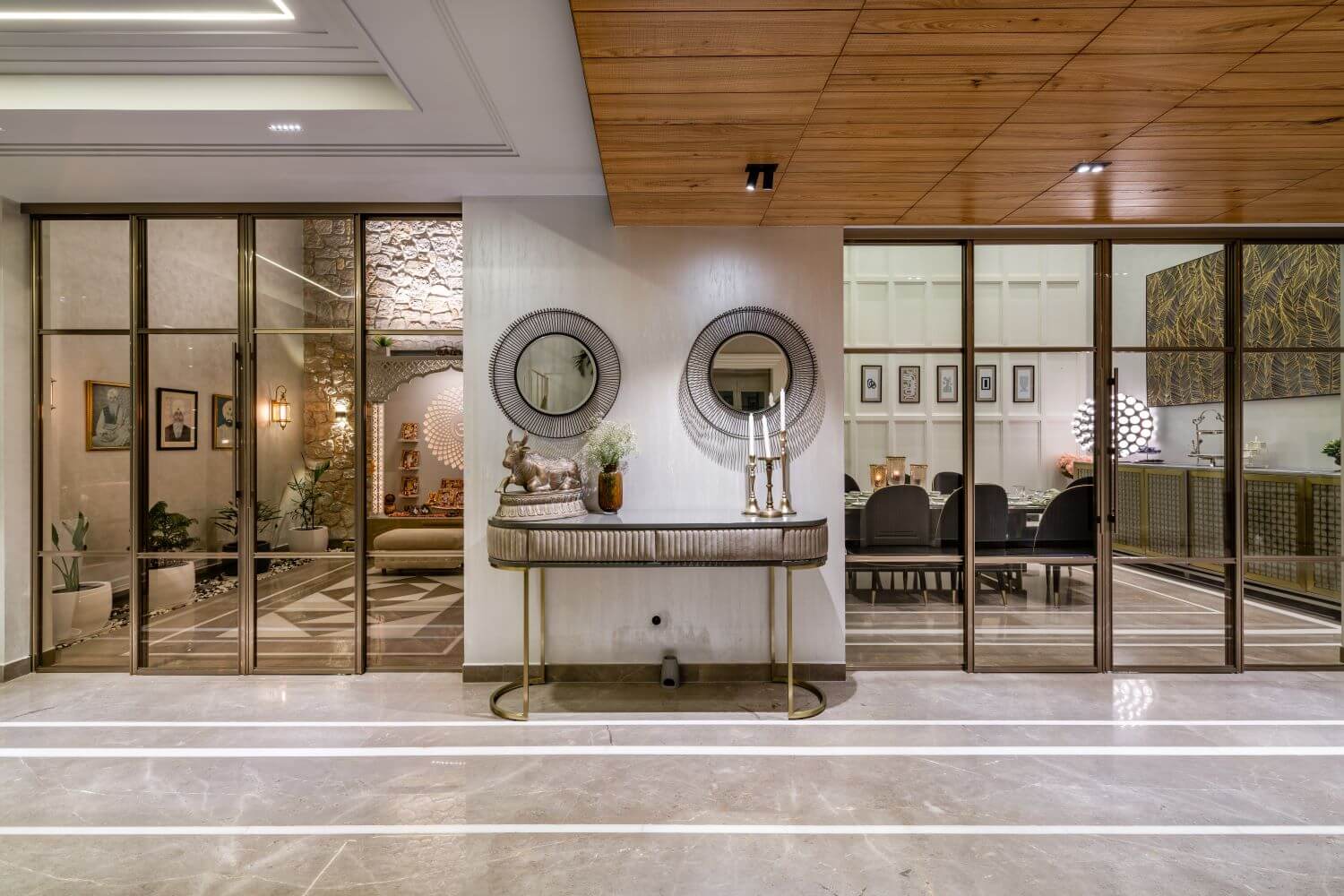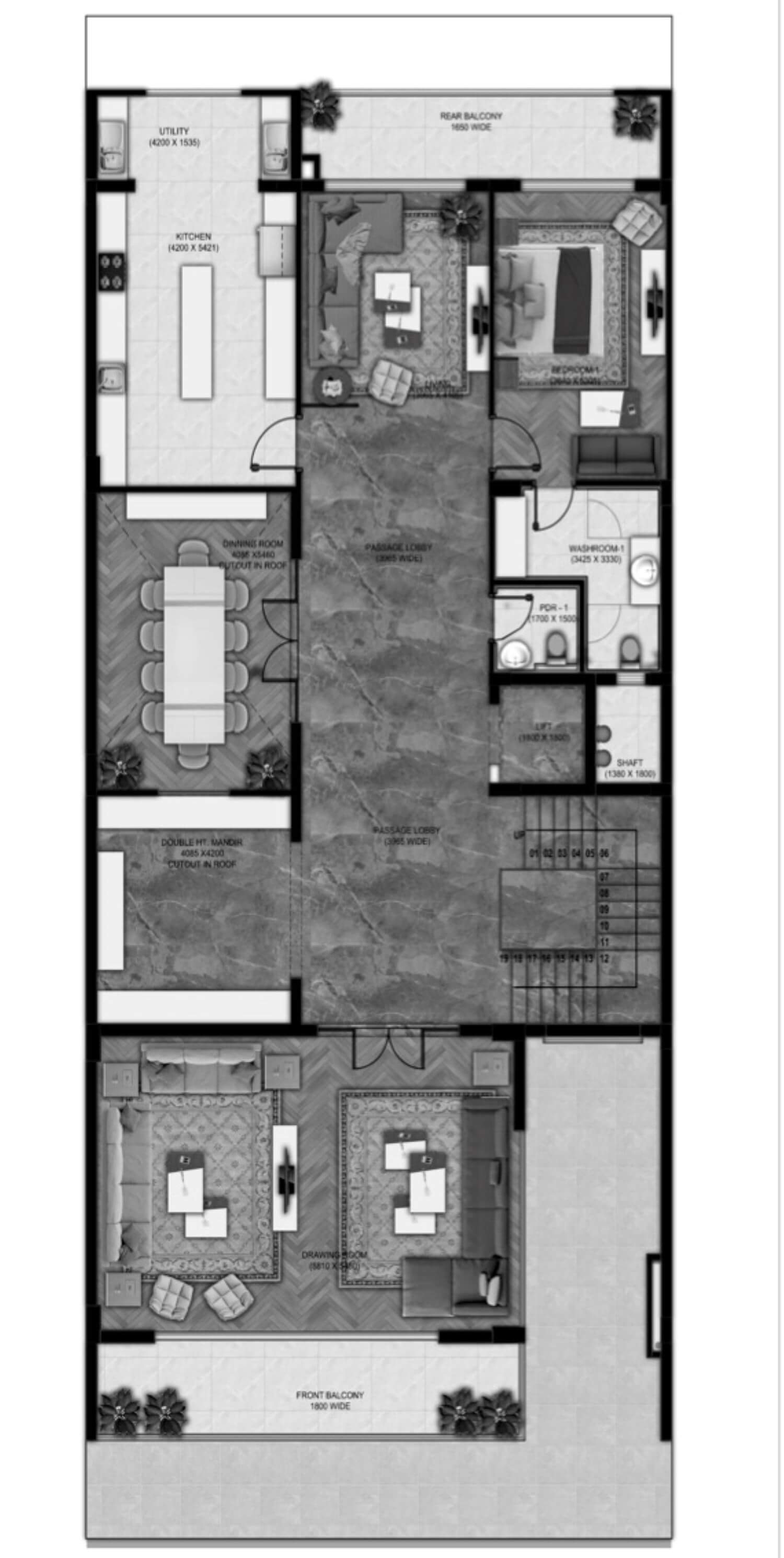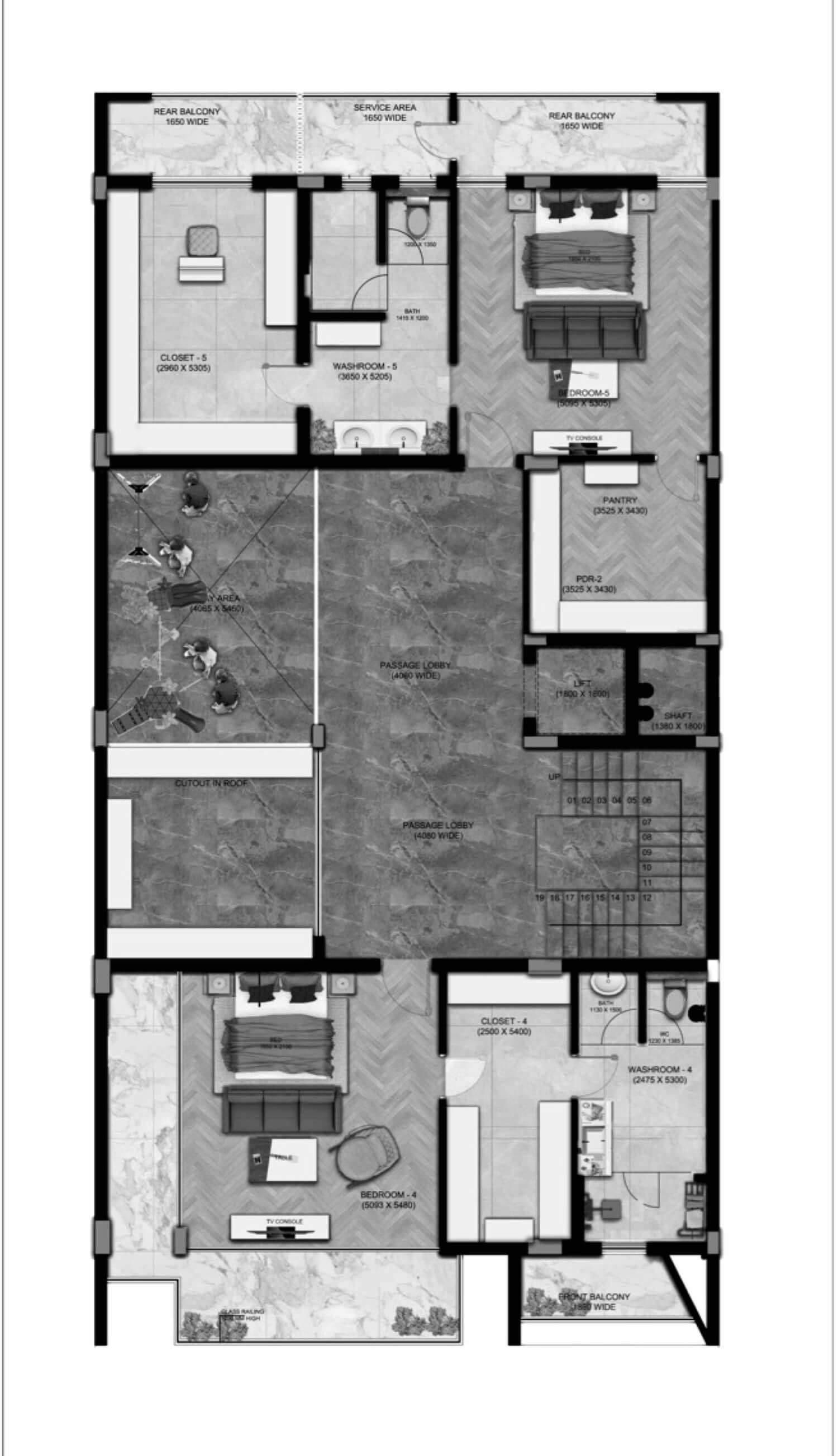 ---