180 Degrees Design + Build: The Xeros Residence is located in a late 1950's era neighborhood on a narrow double lot facing the mountain preserve to the north and the city center to the south. The design includes a two-story lower level design studio that descends down into the earth with a single story residence that exists above the studio that is accessed solely by an external stair. The primary building materials are concrete and steel which is exposed - structure, cladding, and shading - that is allowed to weather naturally and meld with the color of the surrounding hills.
The project is titled 'Xeros' which means 'dry' in Greek. The name was selected to speak to the concept that architectural design should coexist in a direct response to the environment, in this case, a dry desert. The building structure has the opaque face directed at the intense west facing sun and the east and south faces are exposed and guarded by an external layer of woven metal mesh.
A nearly 20 foot tall steel-framed glass door offers entry to the home through the courtyard. The residence interior is accessed by an exterior steel staircase that leads to the common living areas. A special feature is the cantilevered master suite that offers spectacular views of the mountain preserve.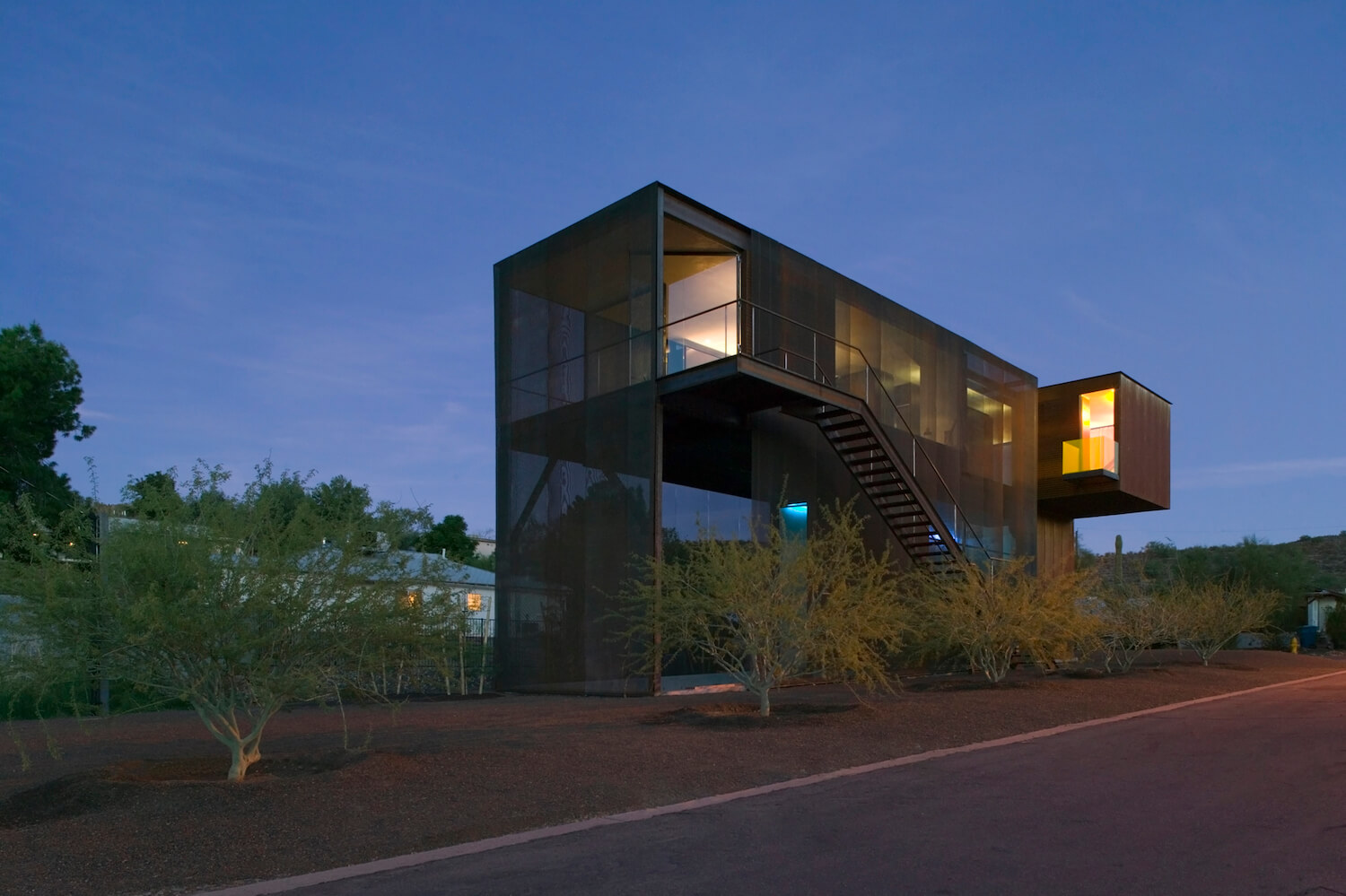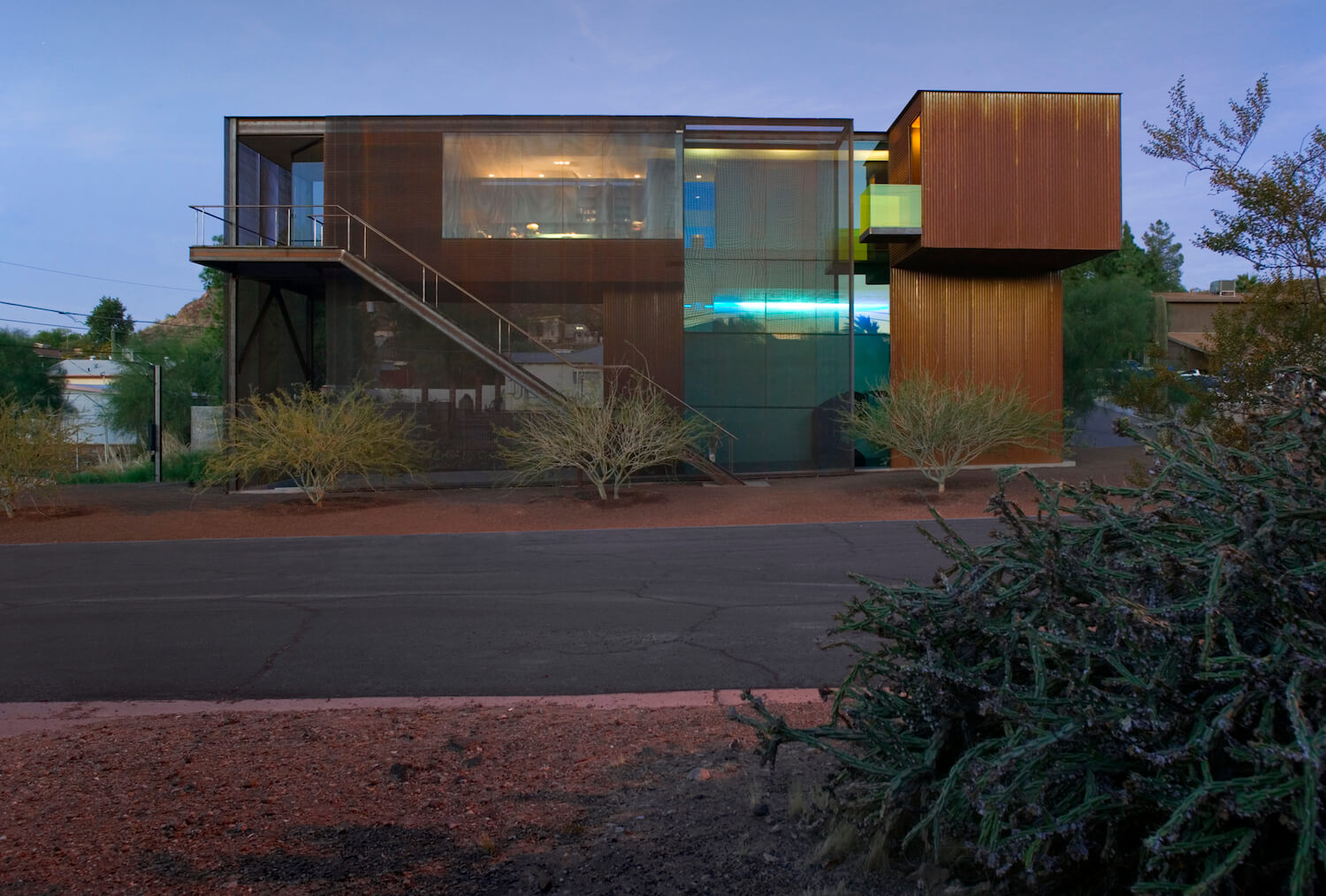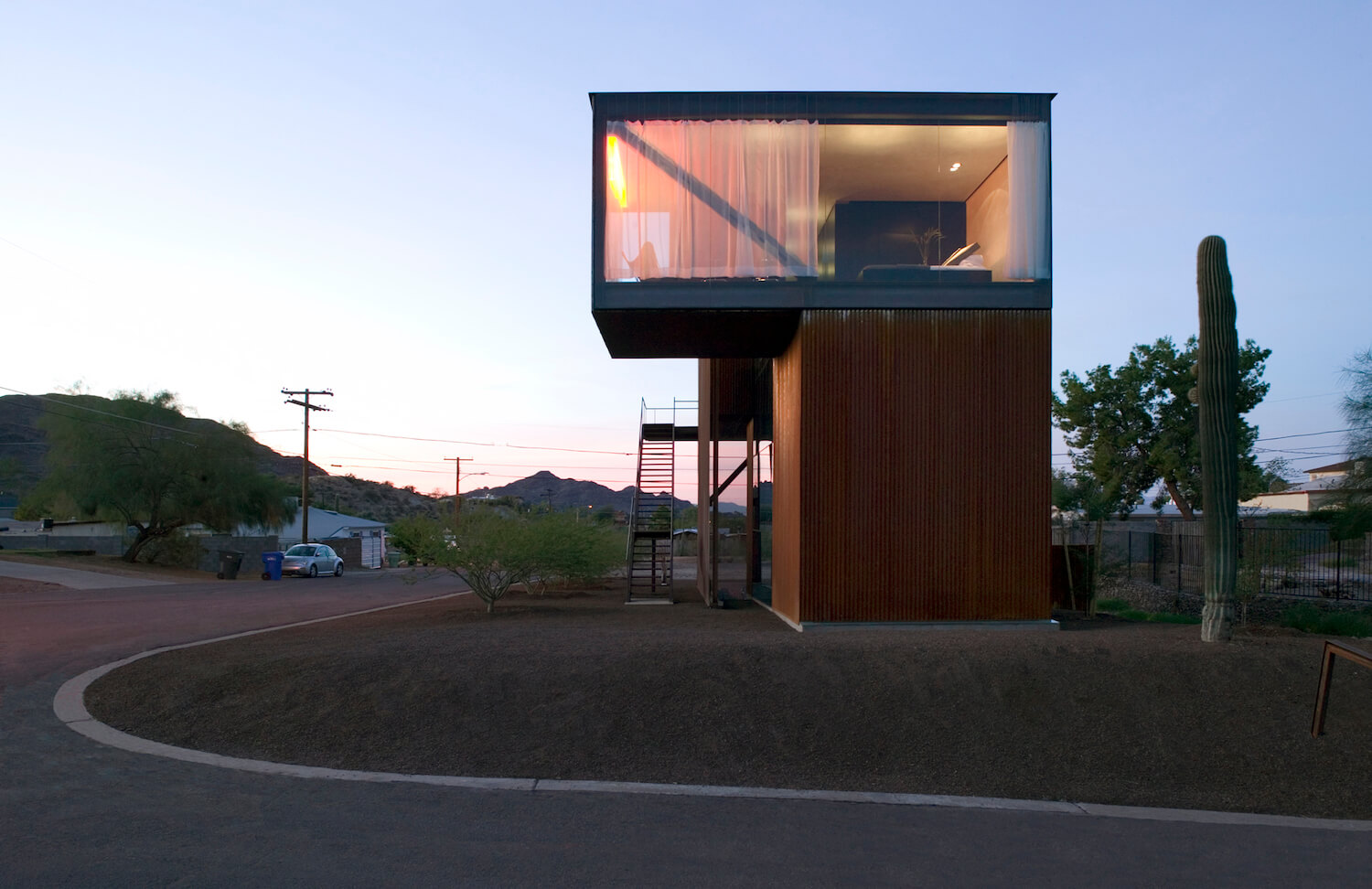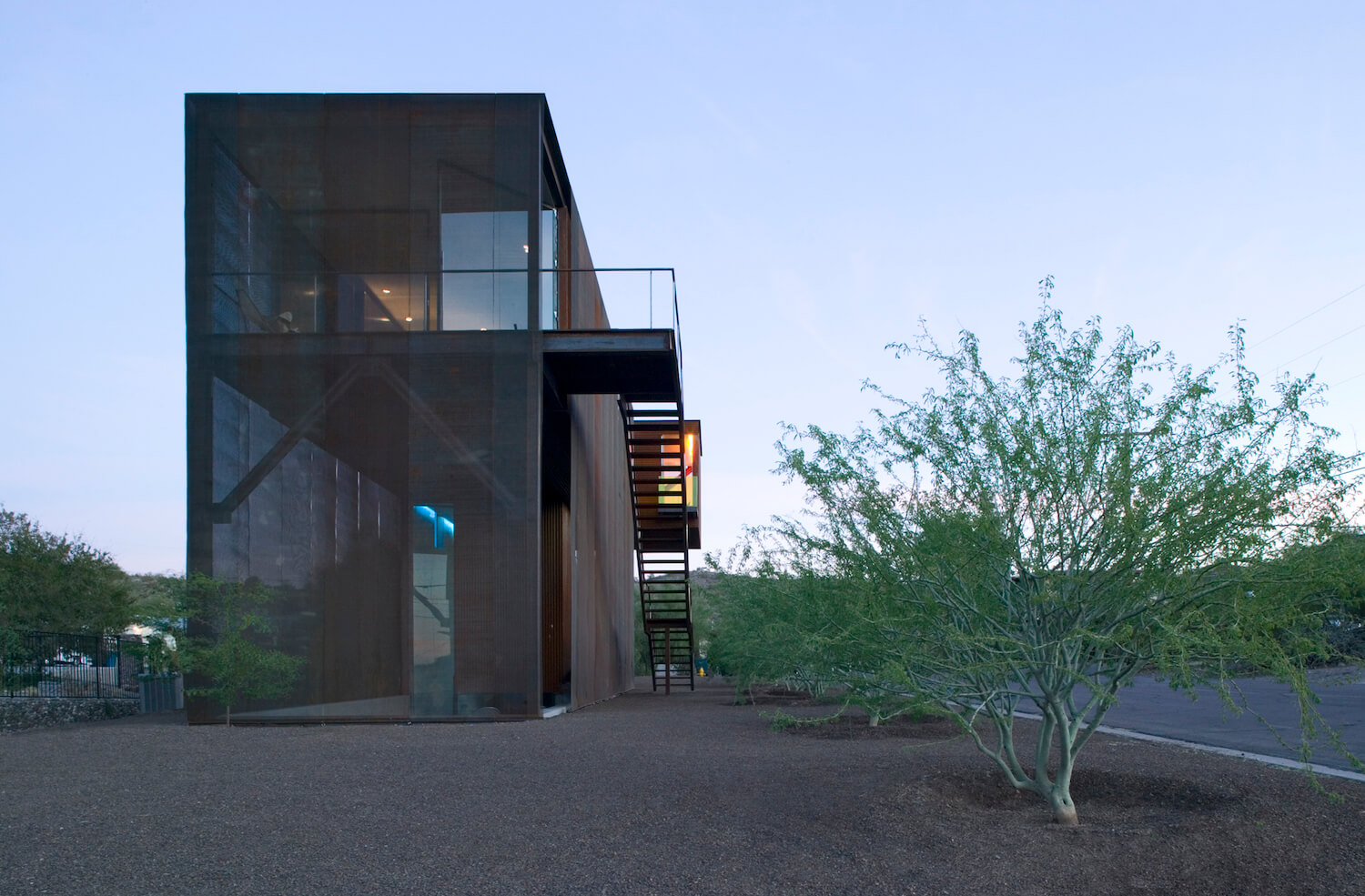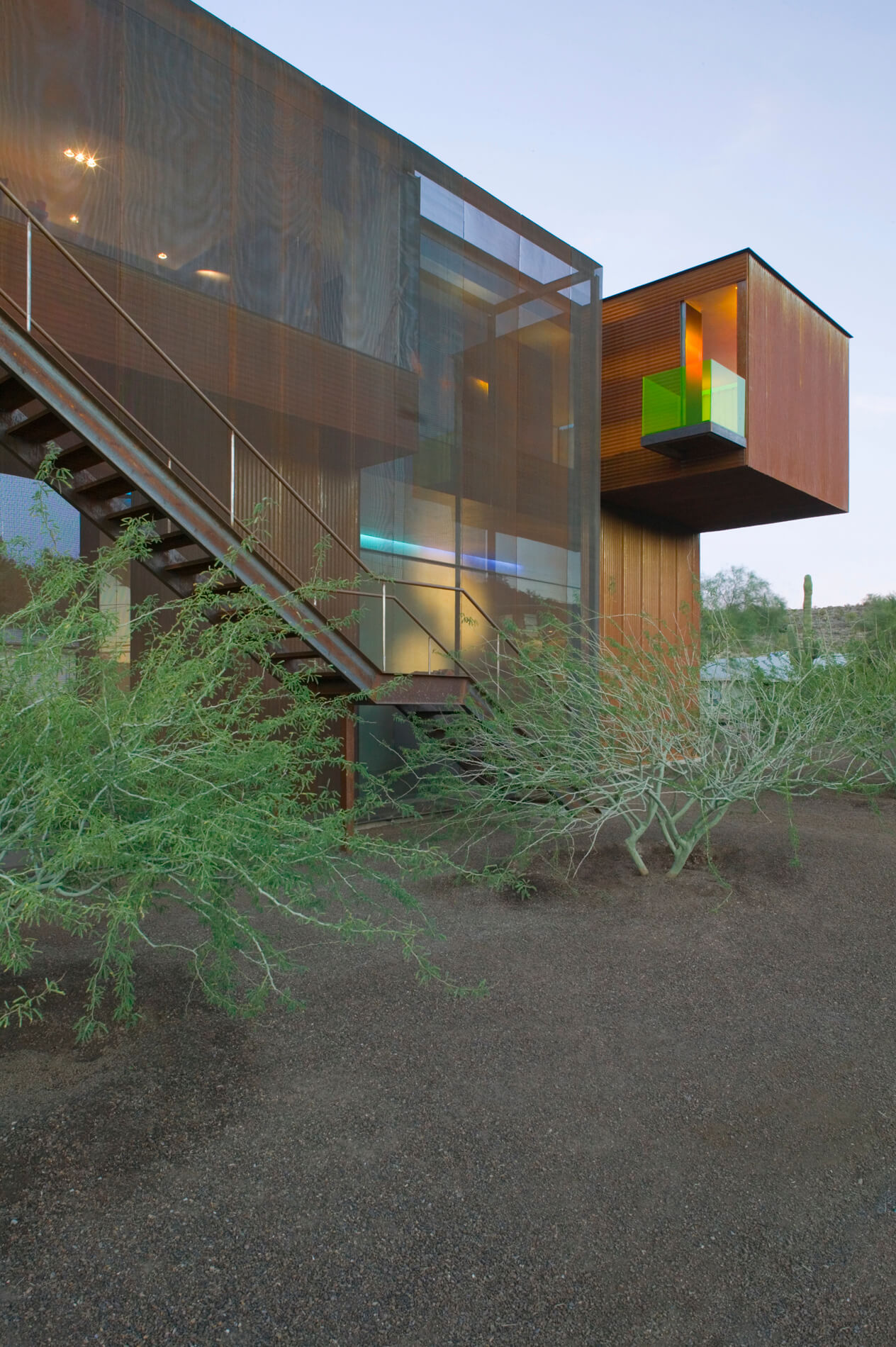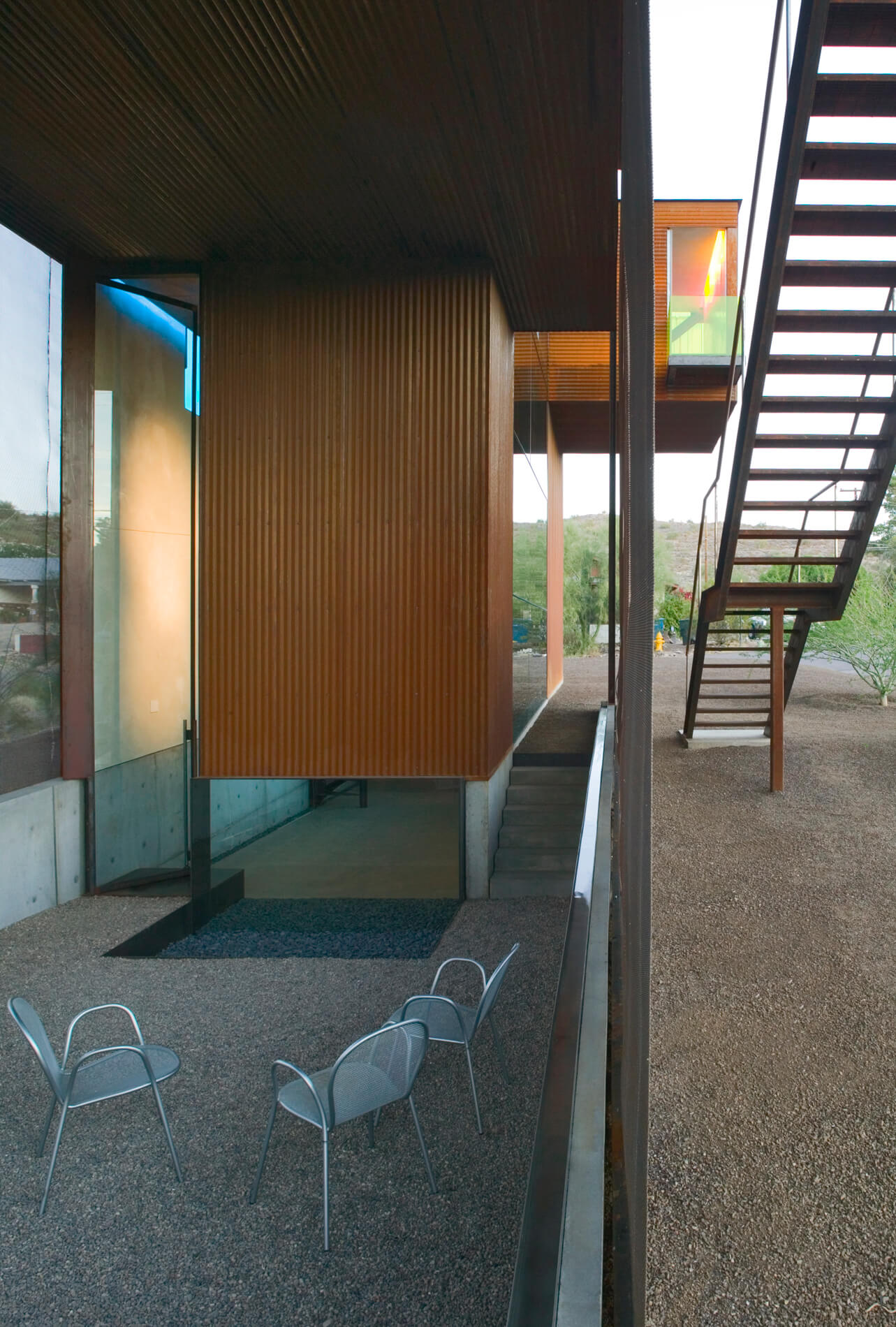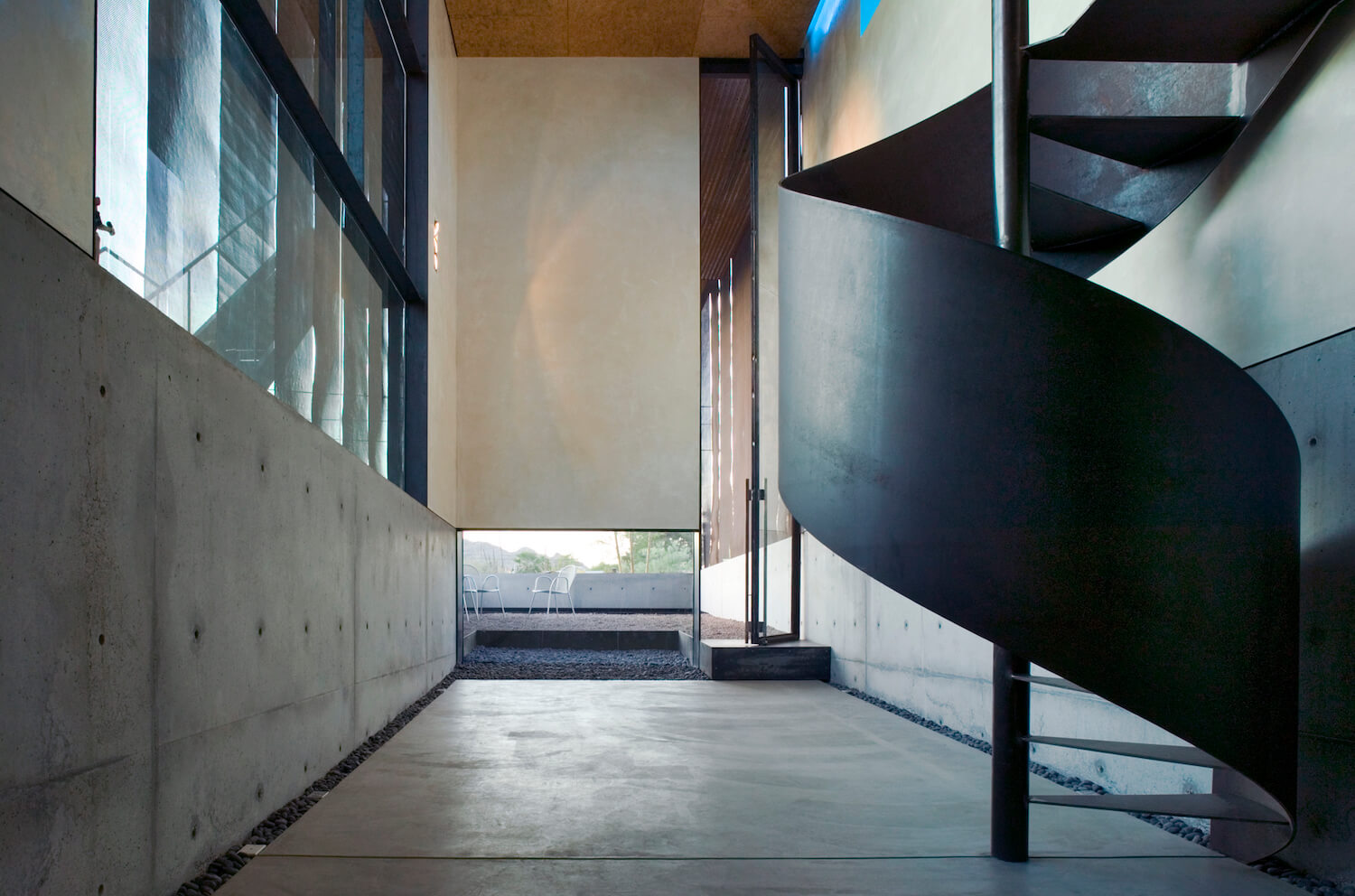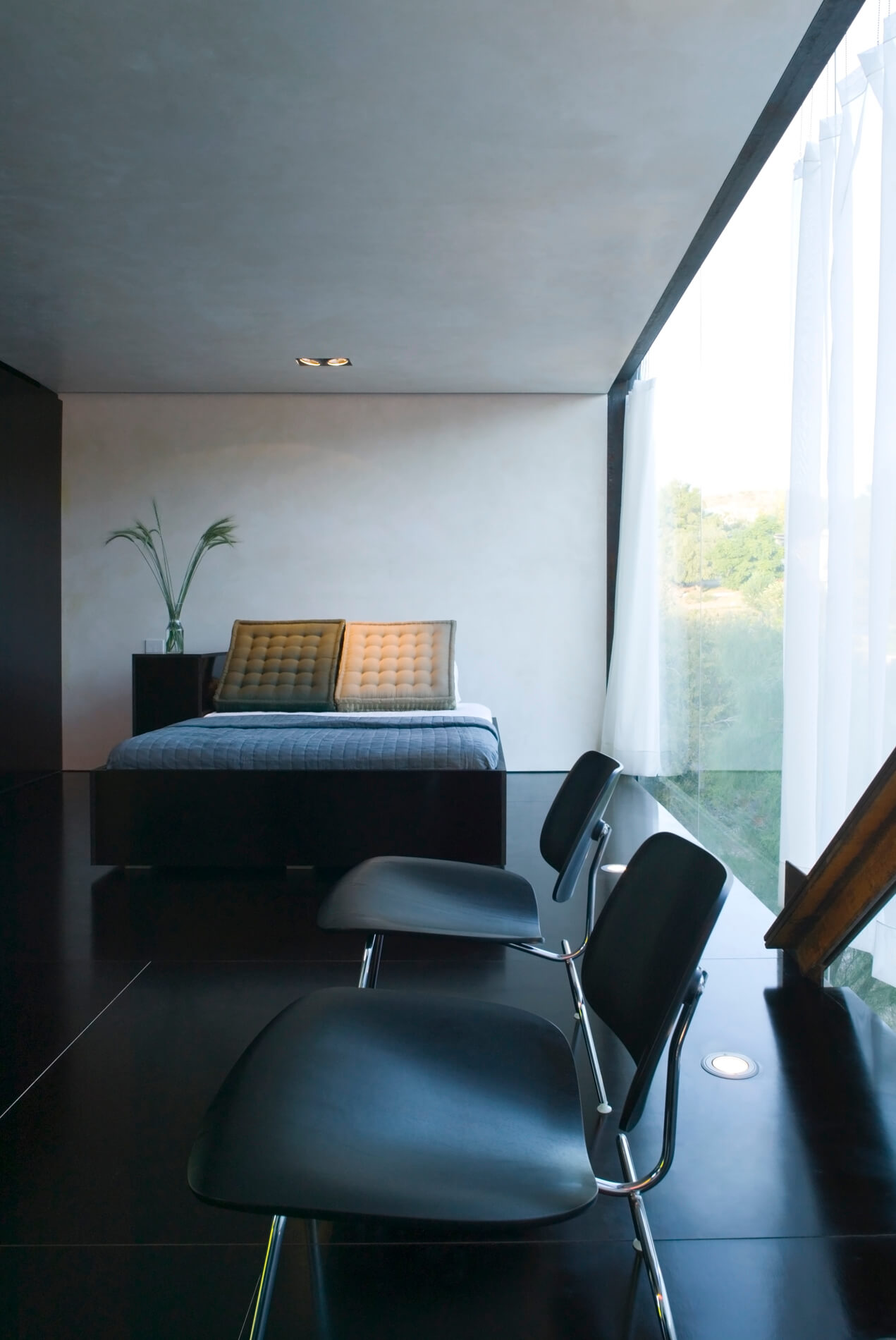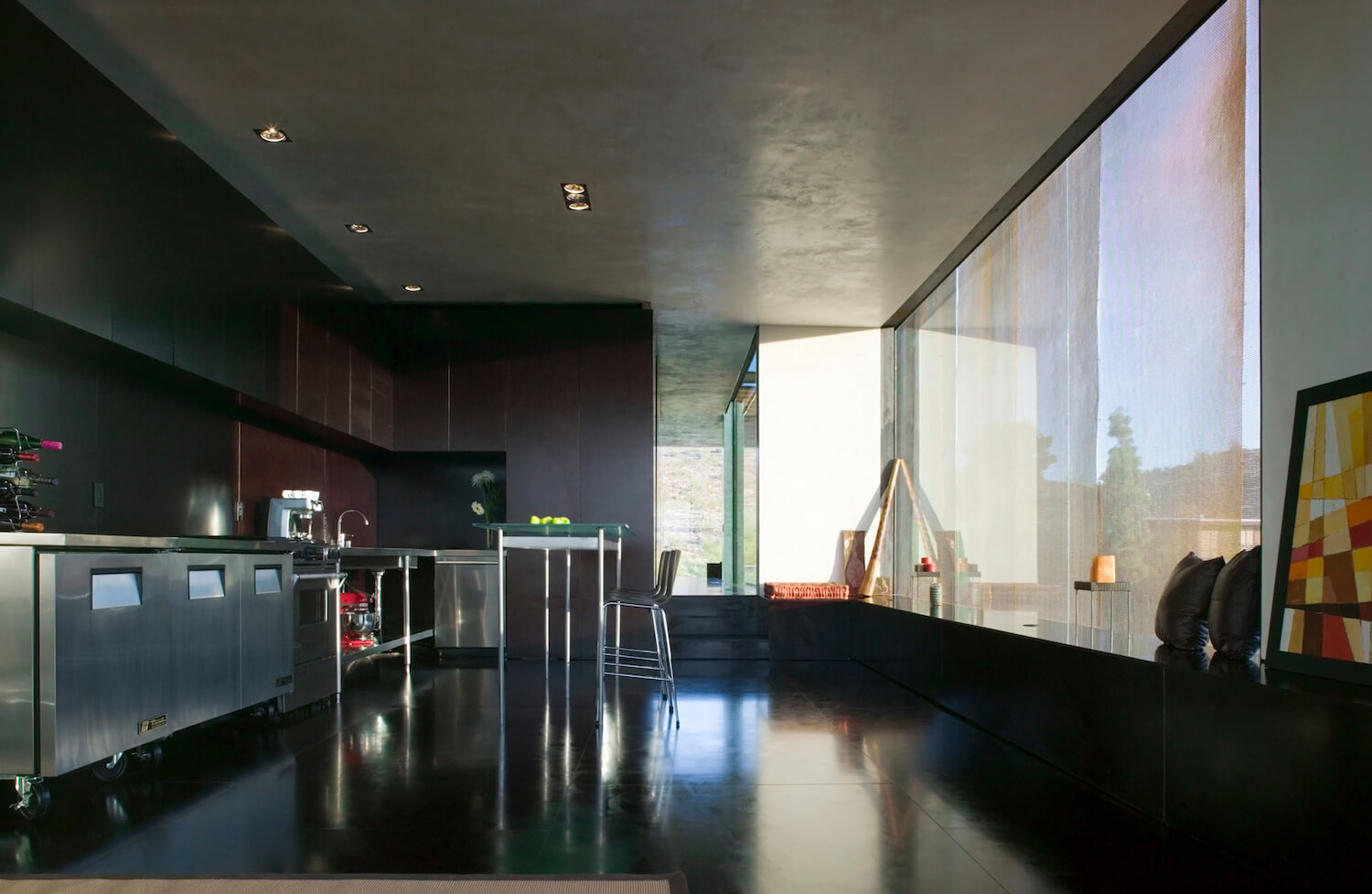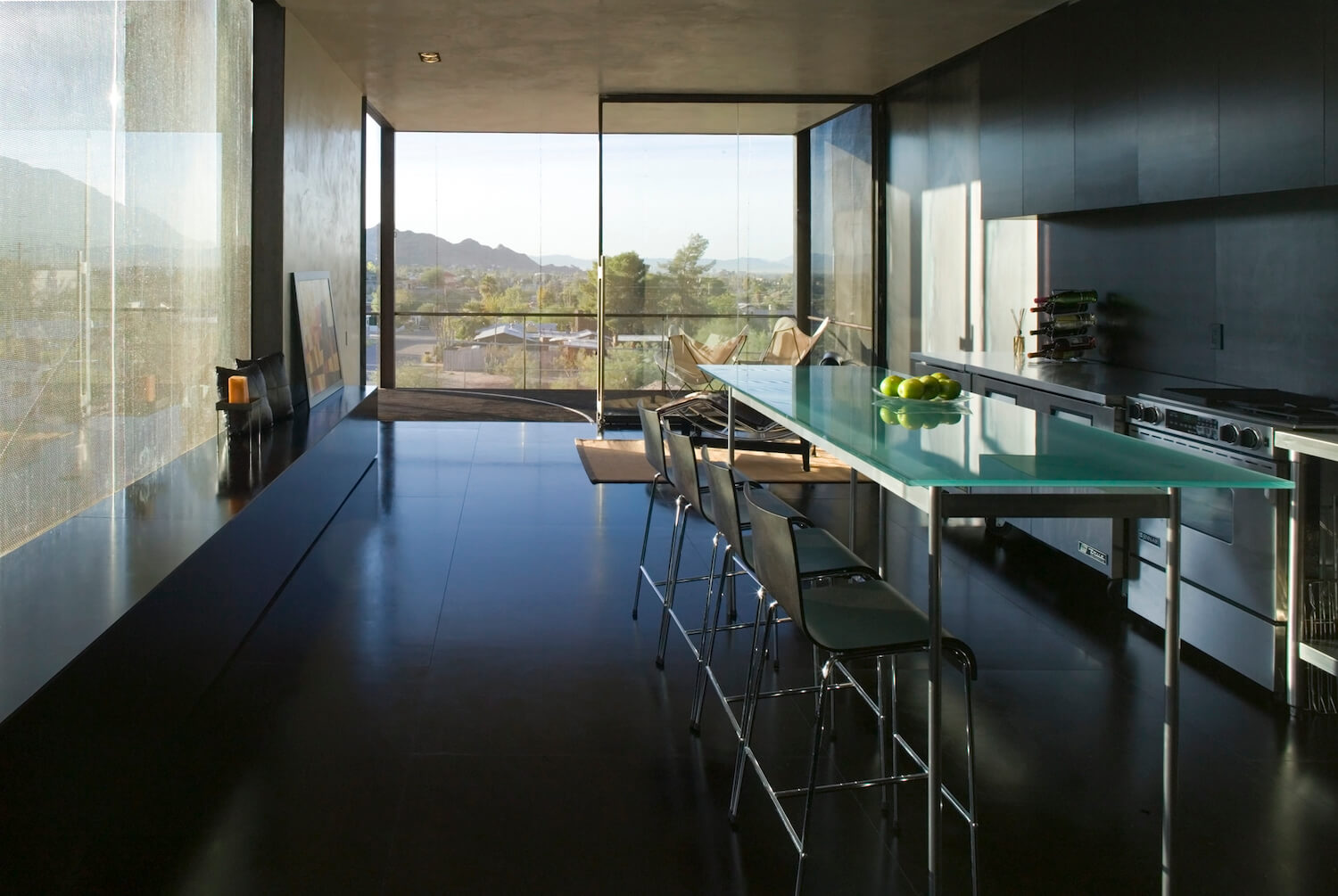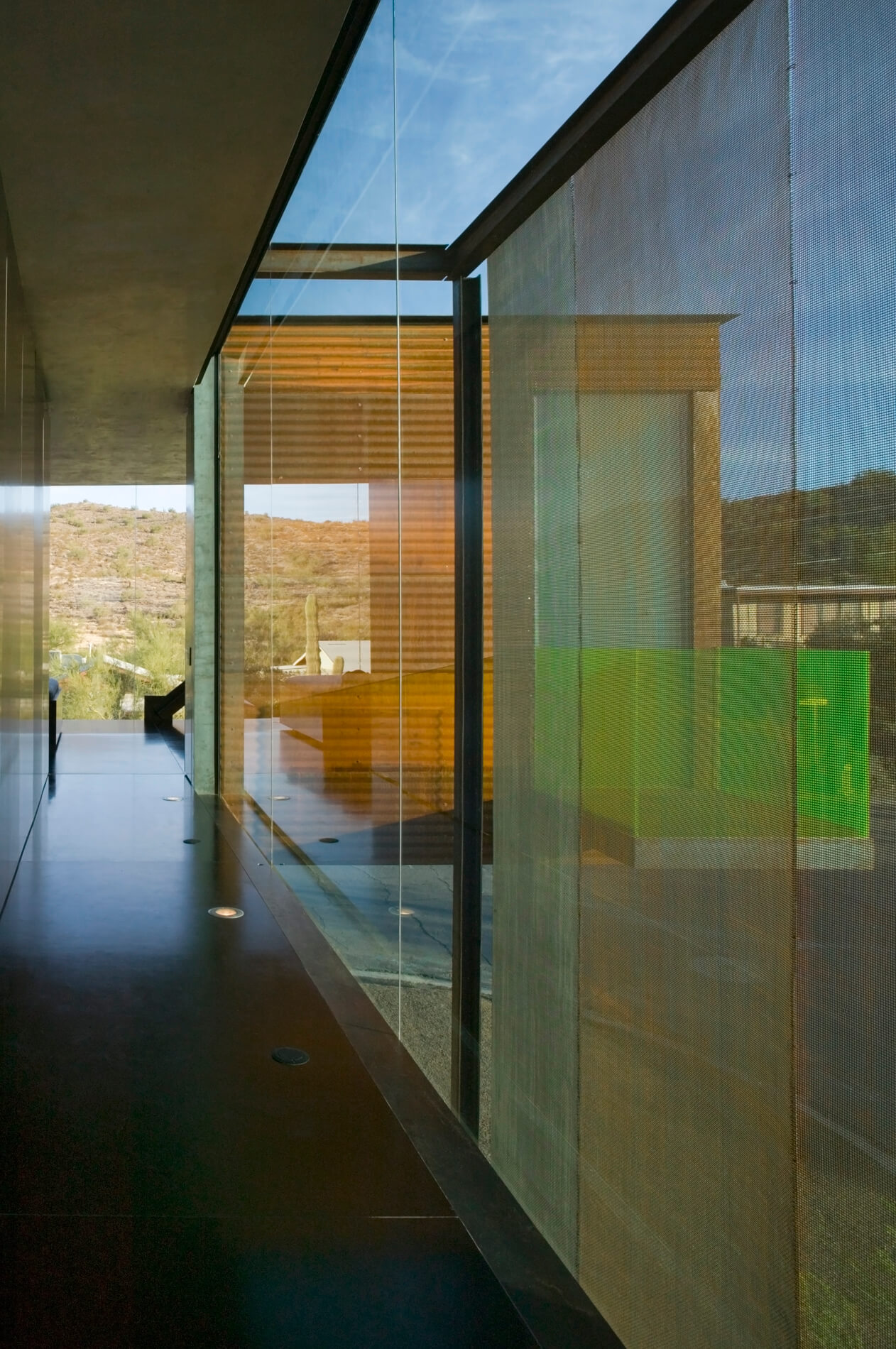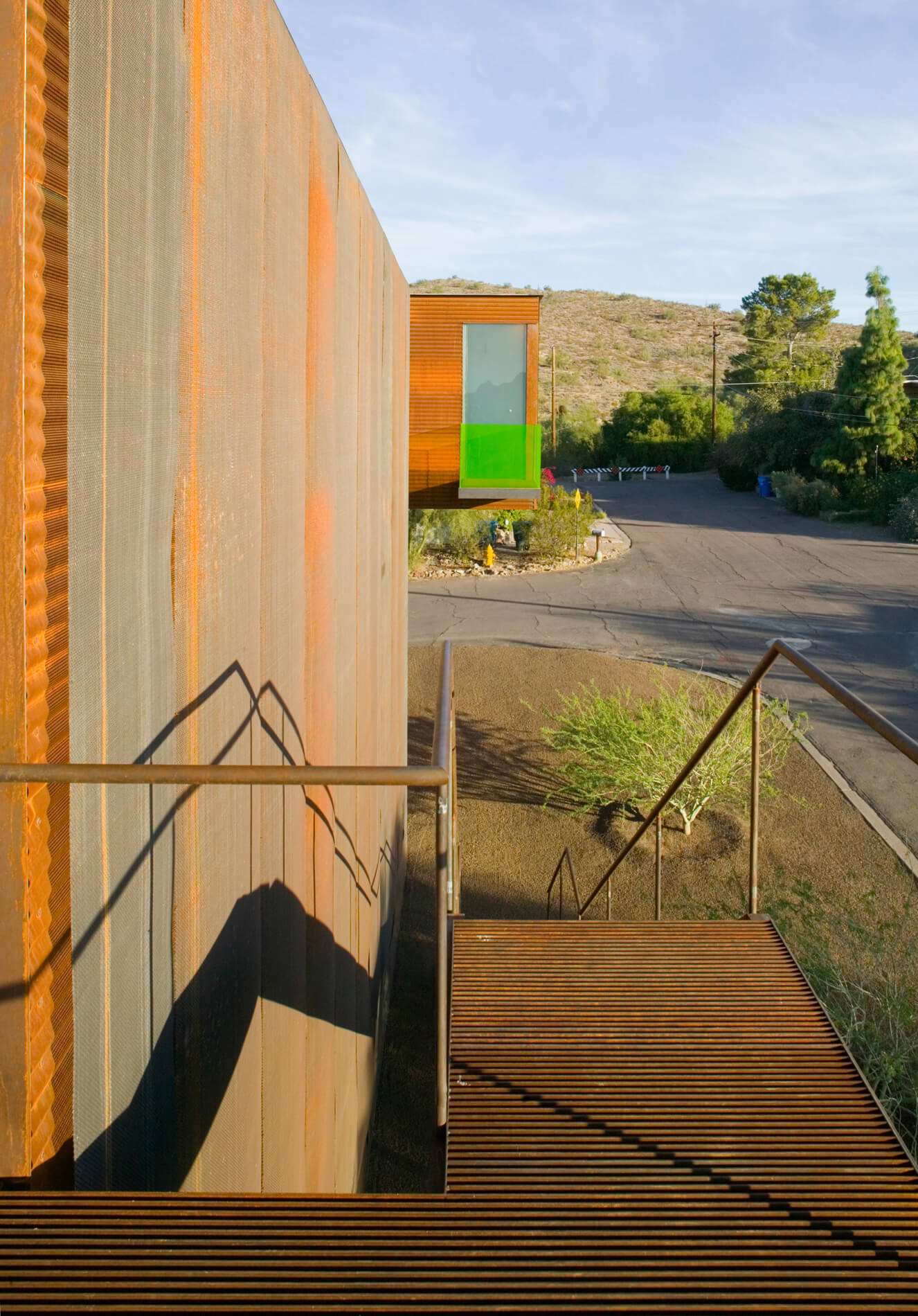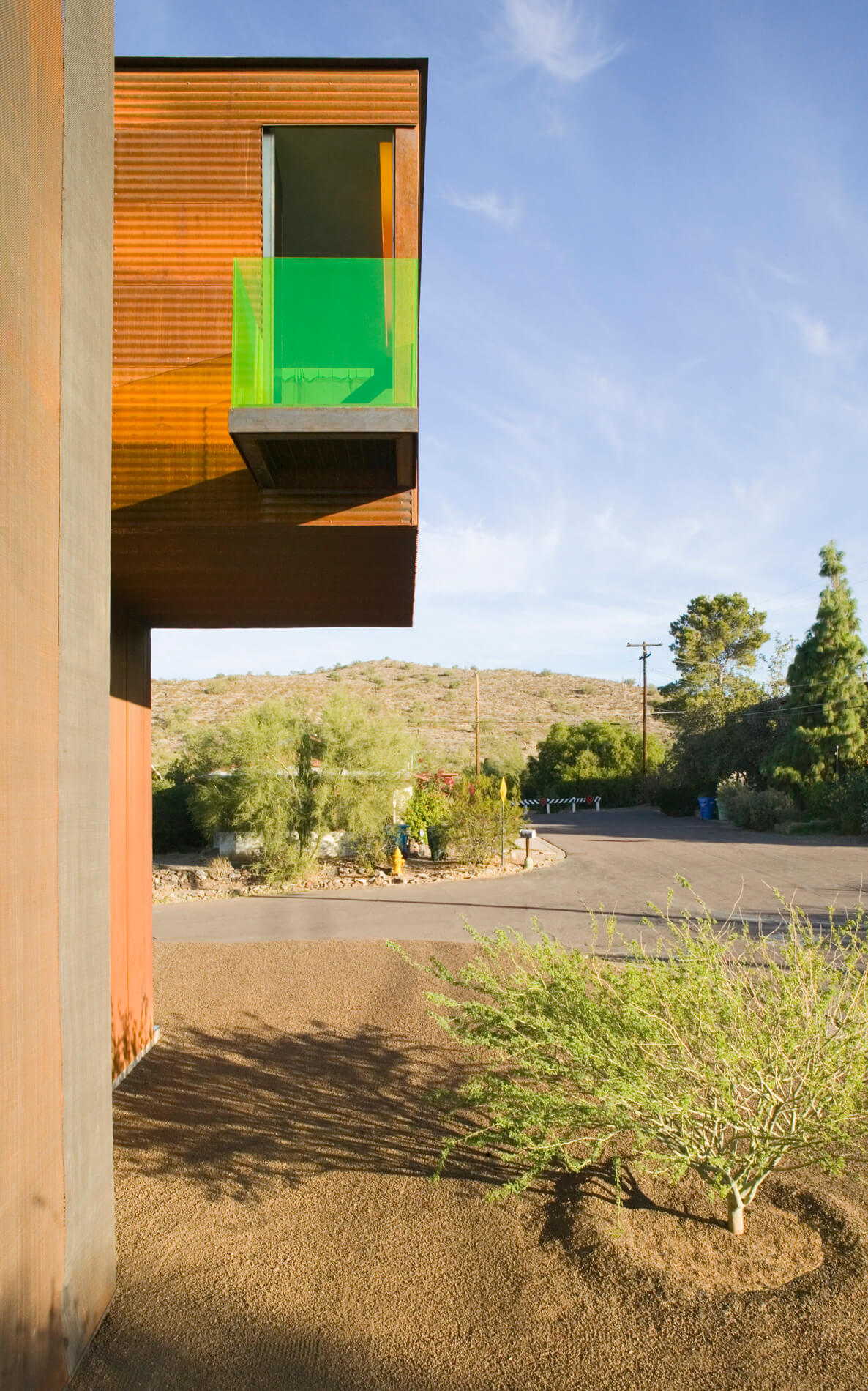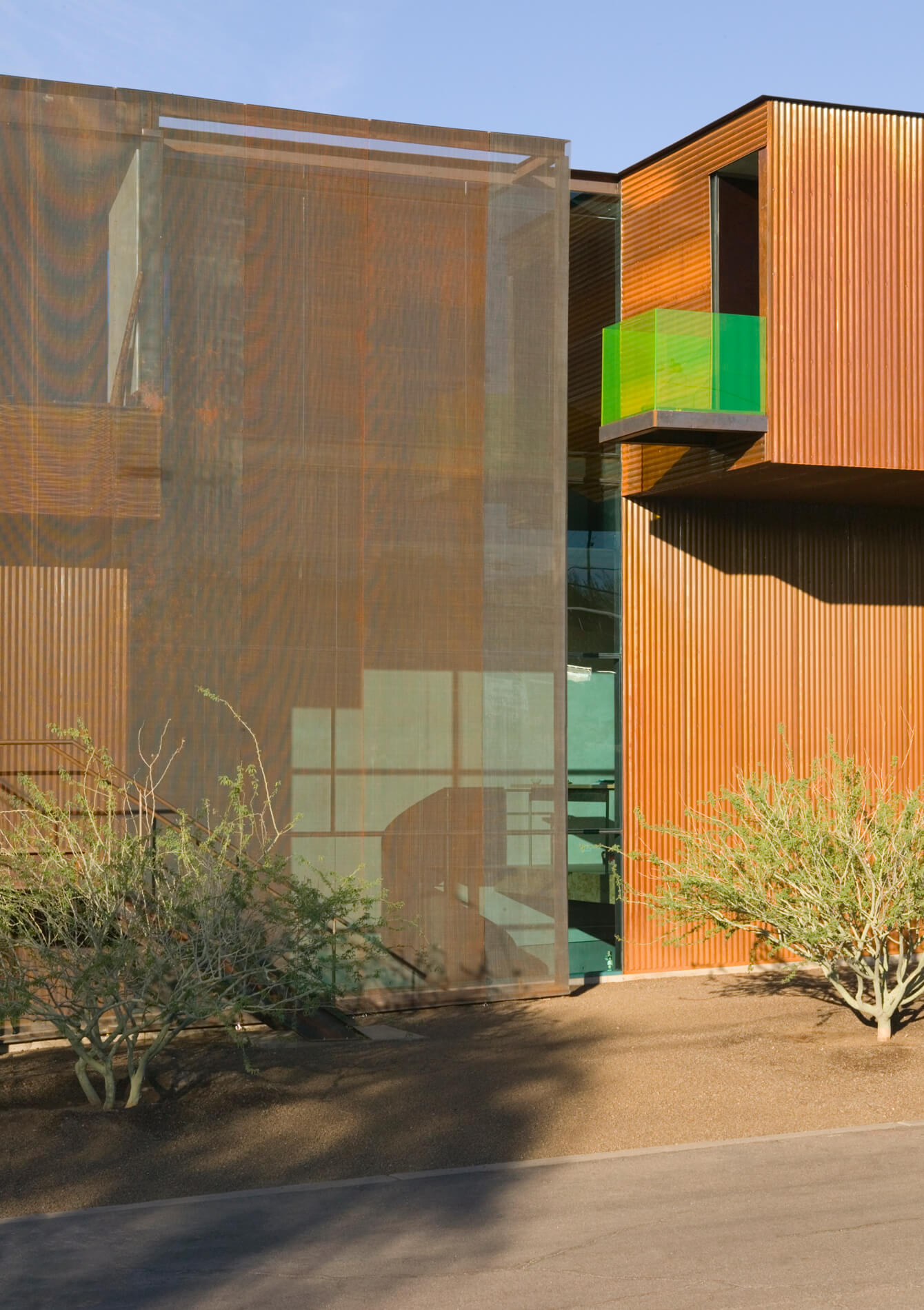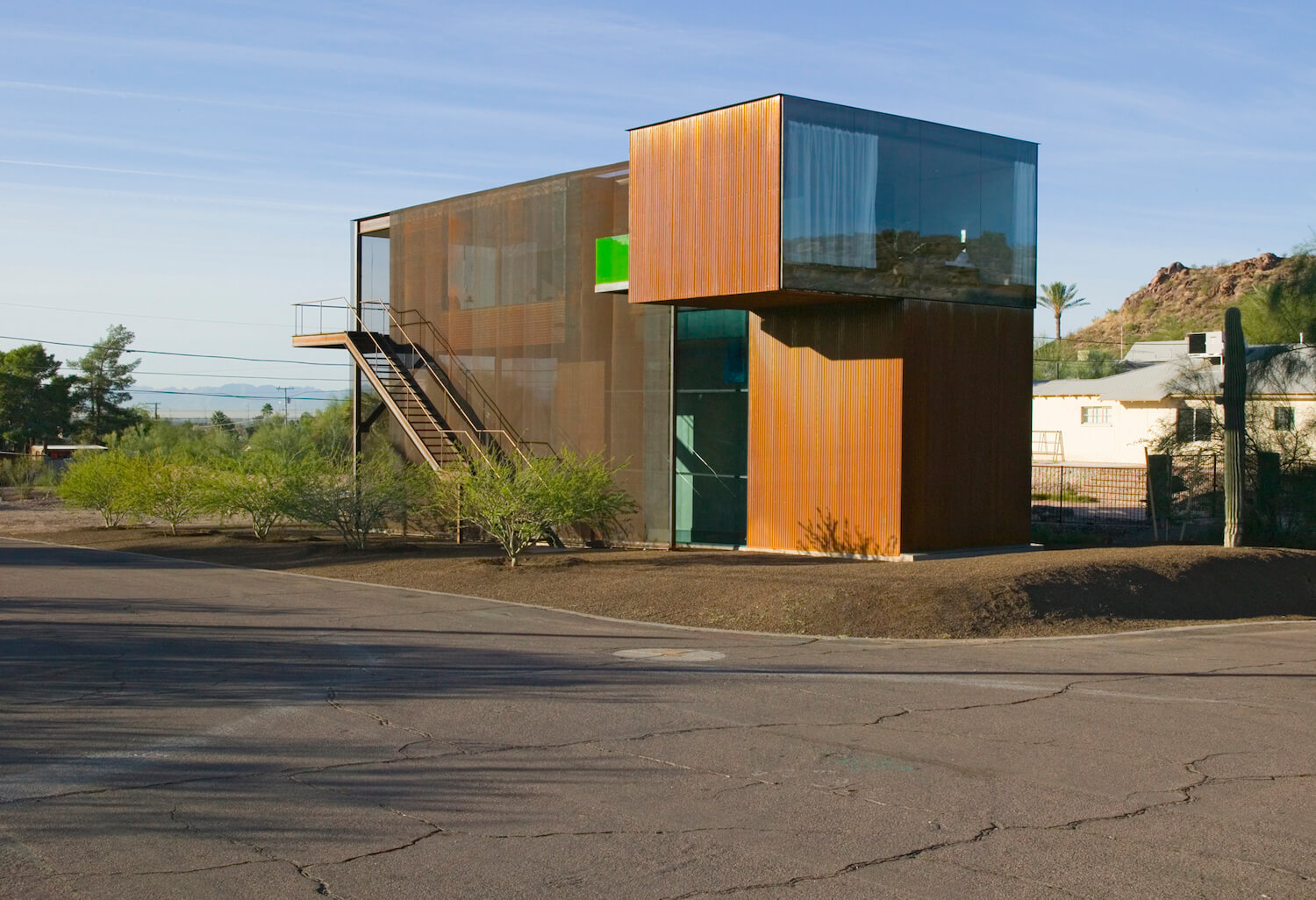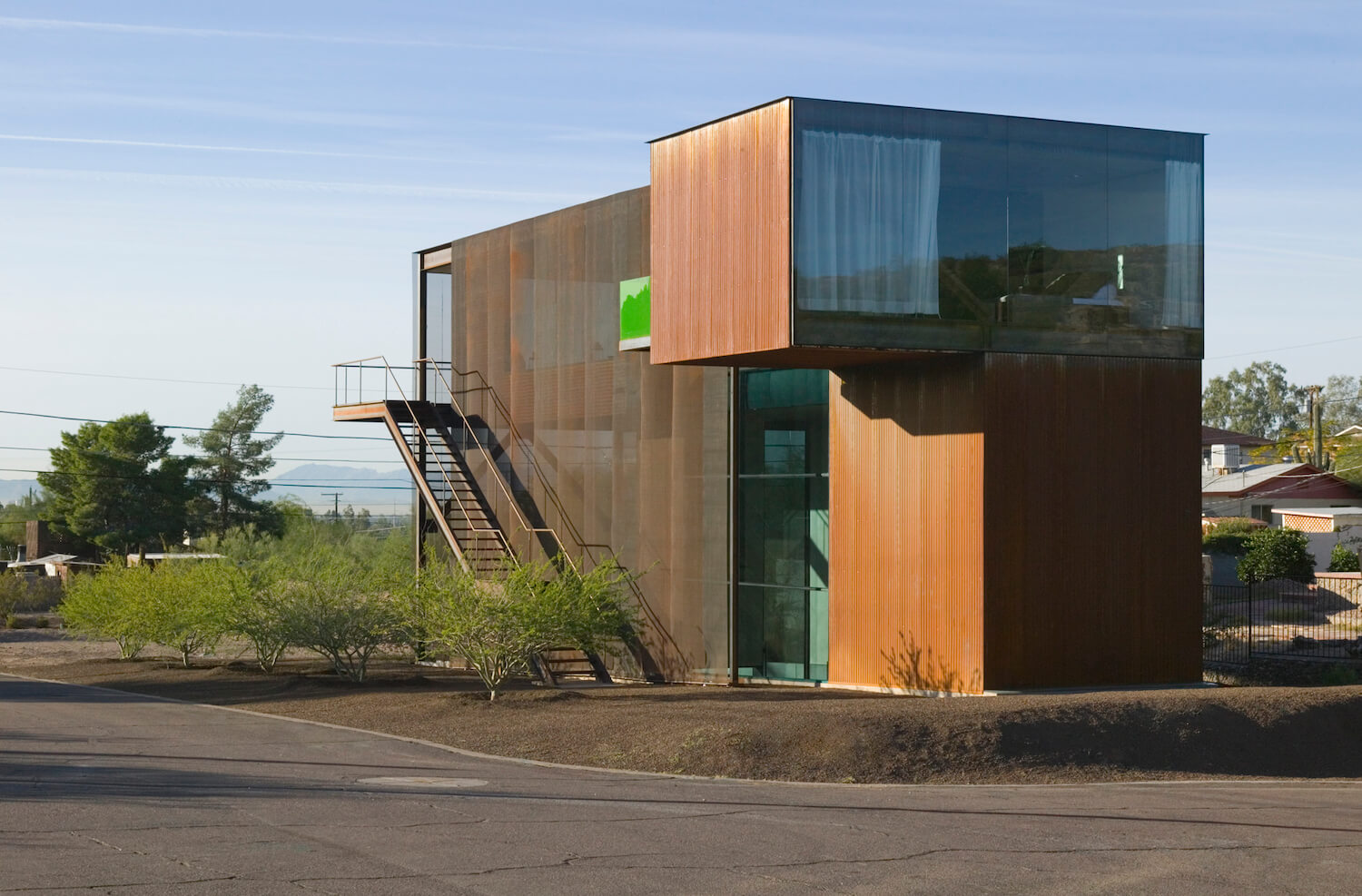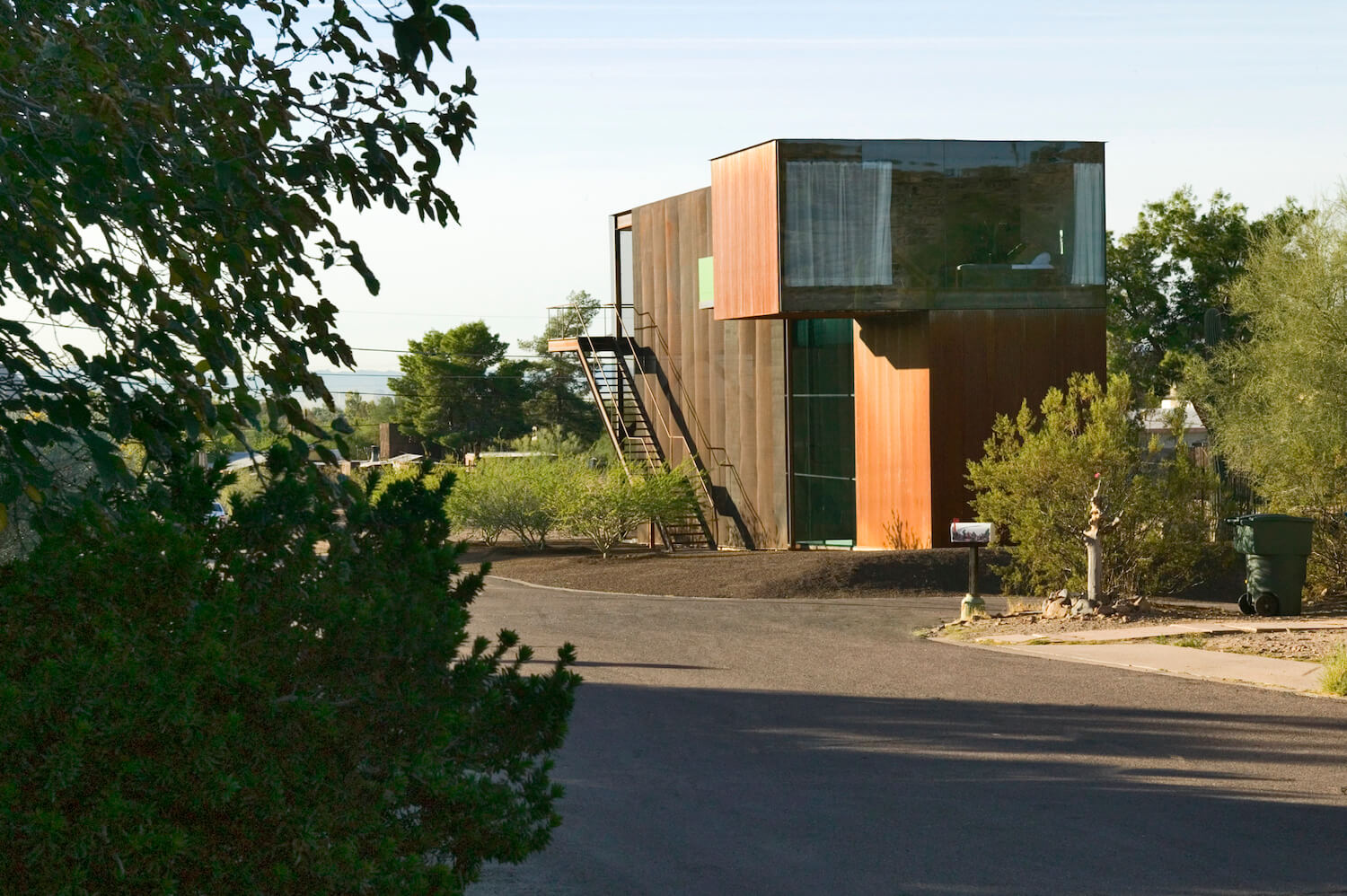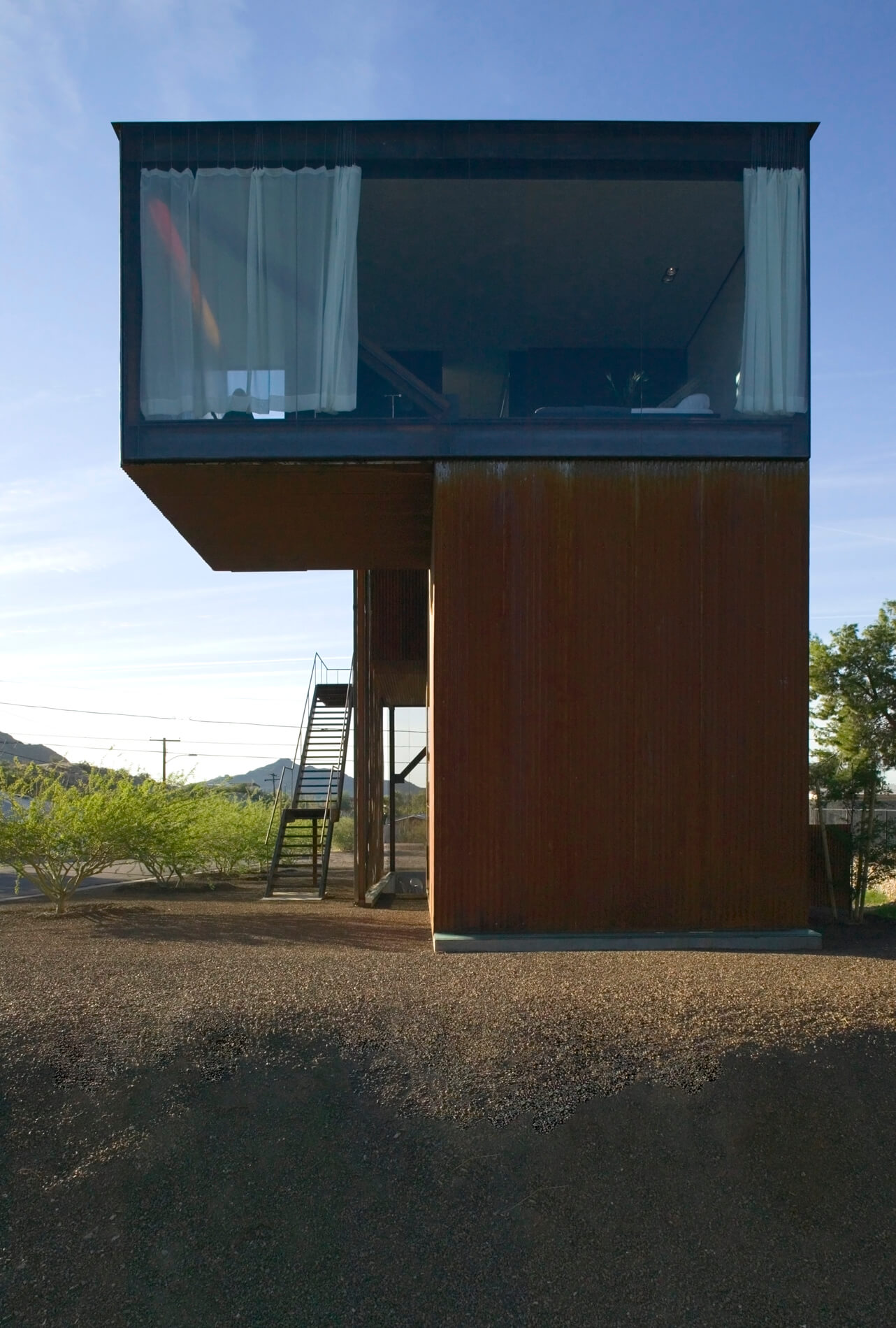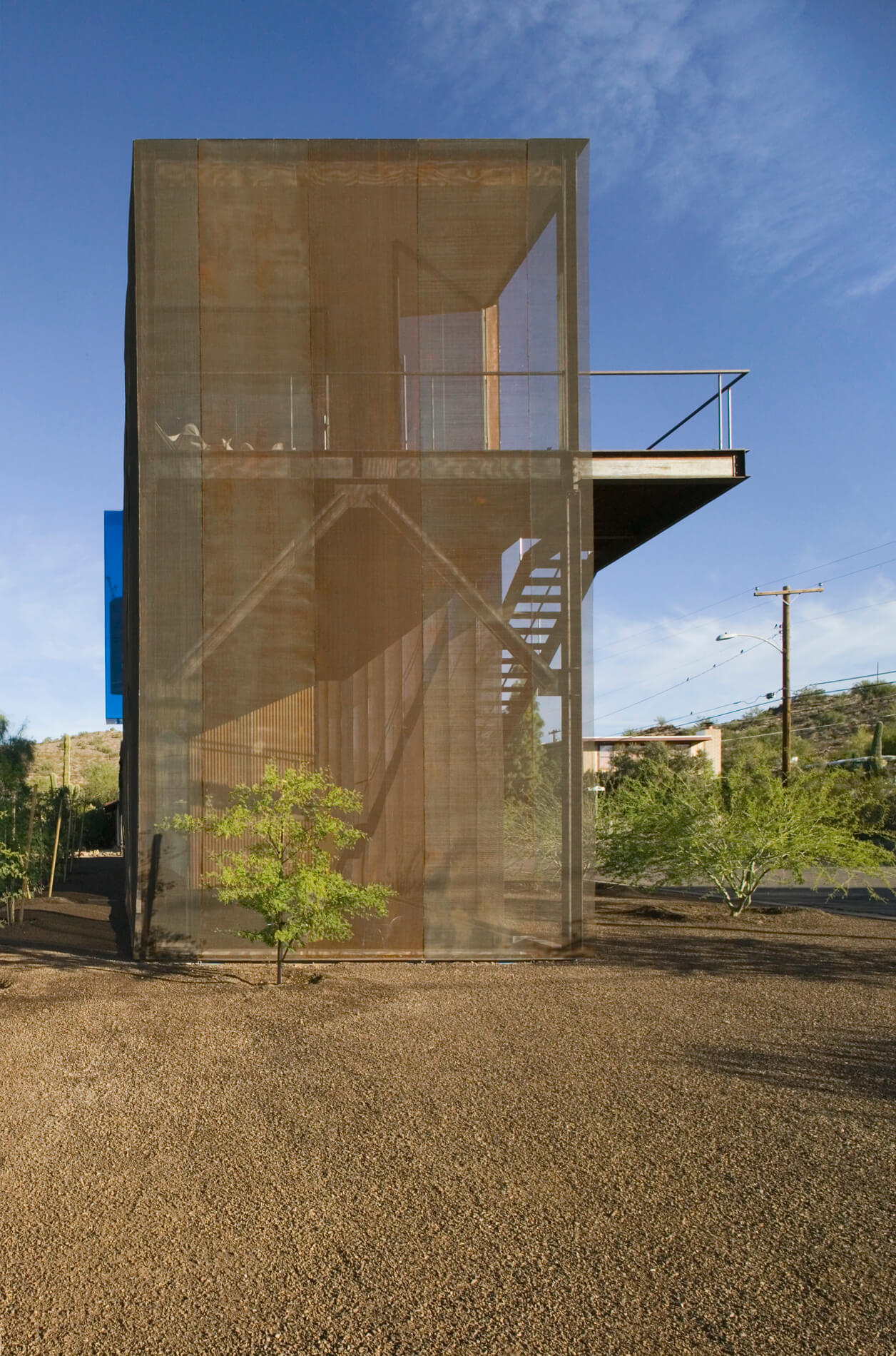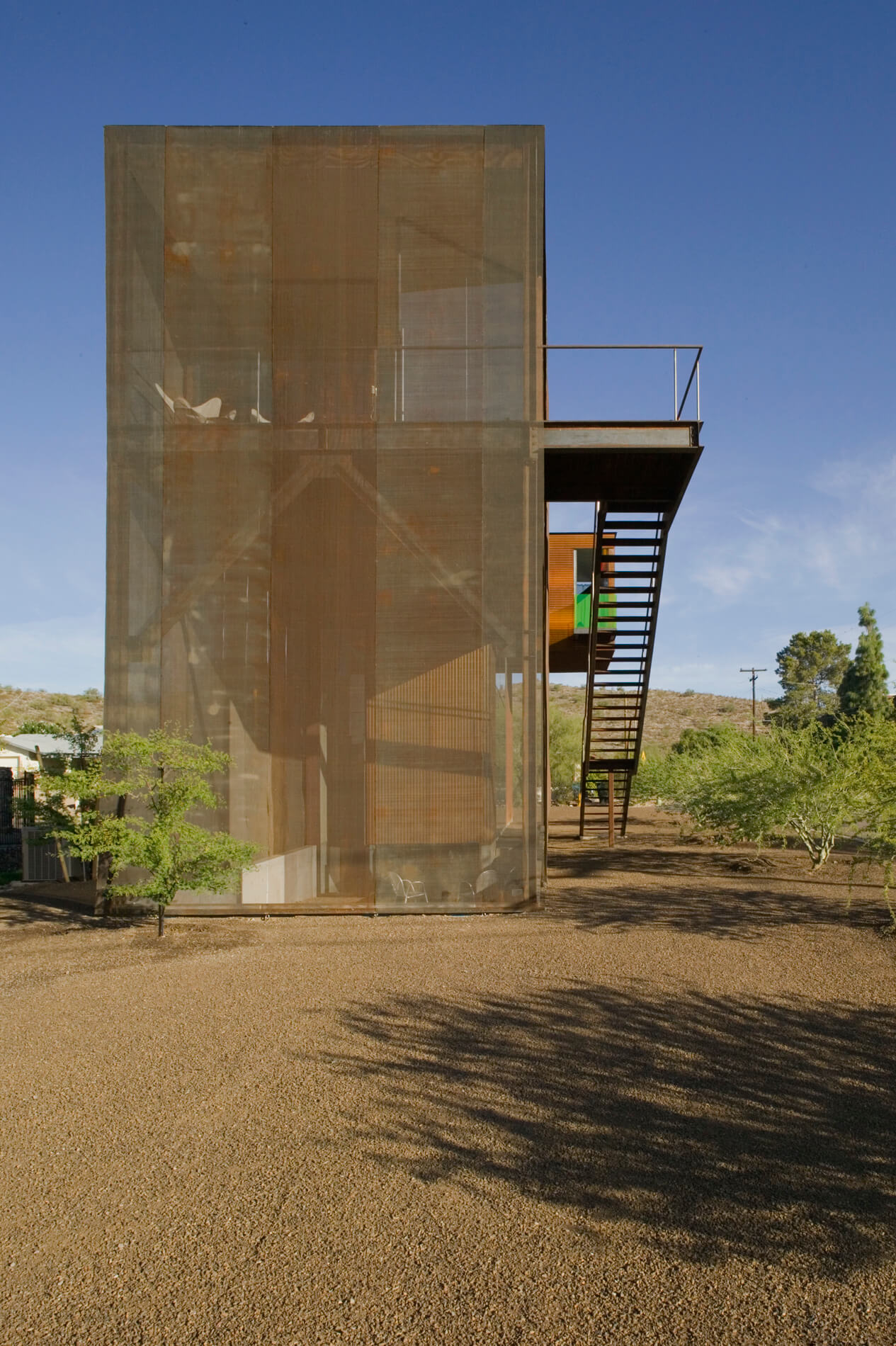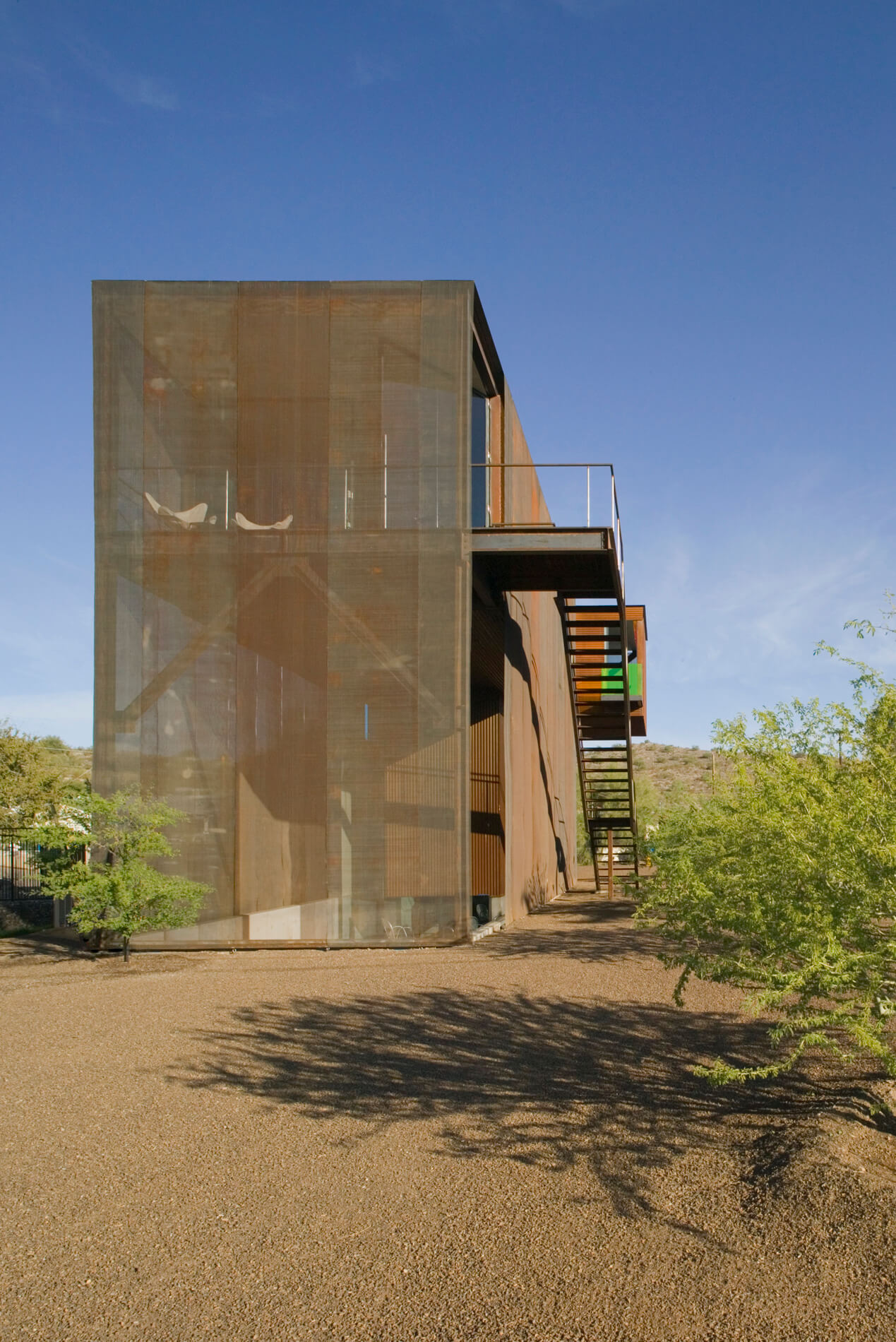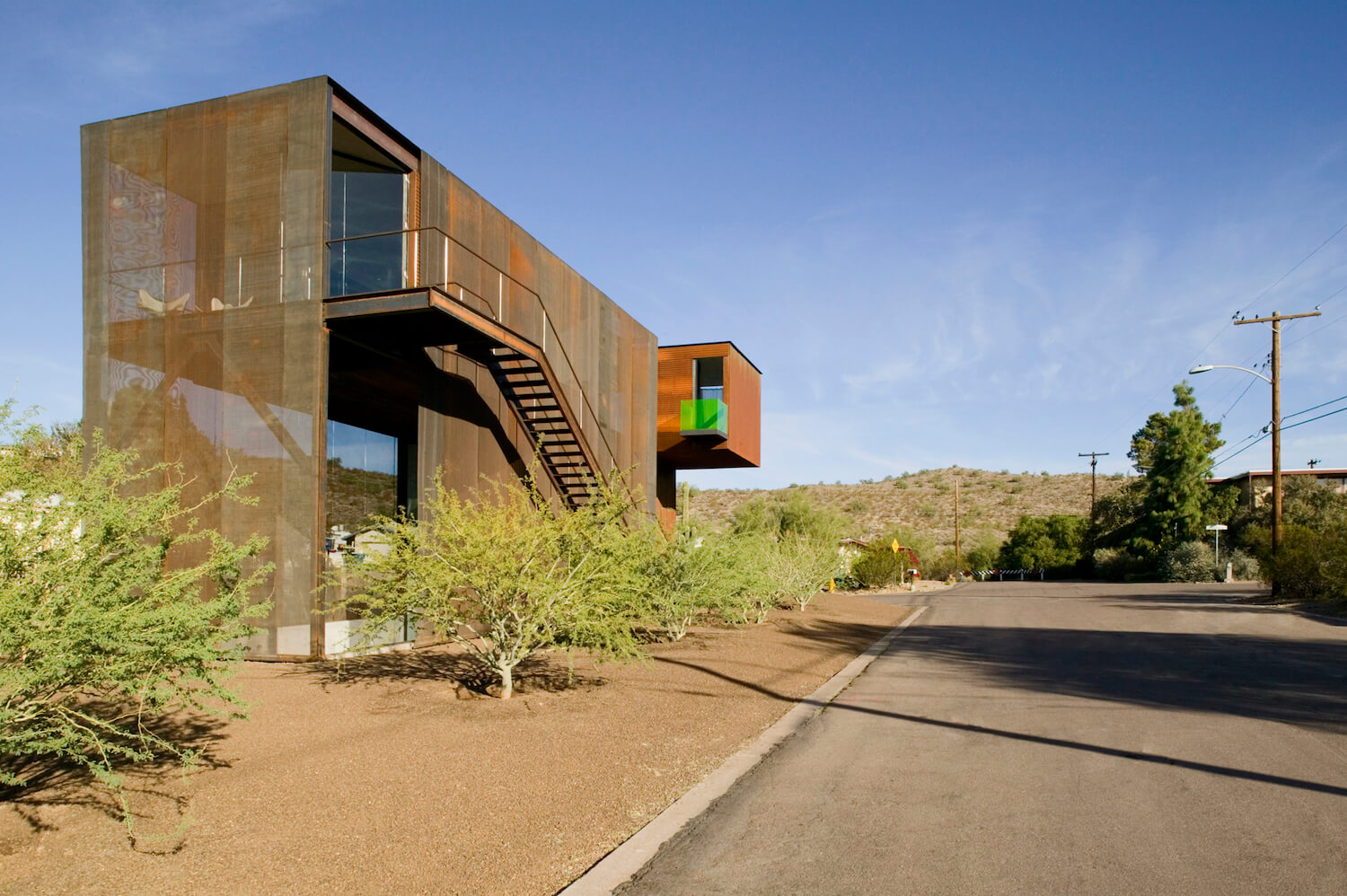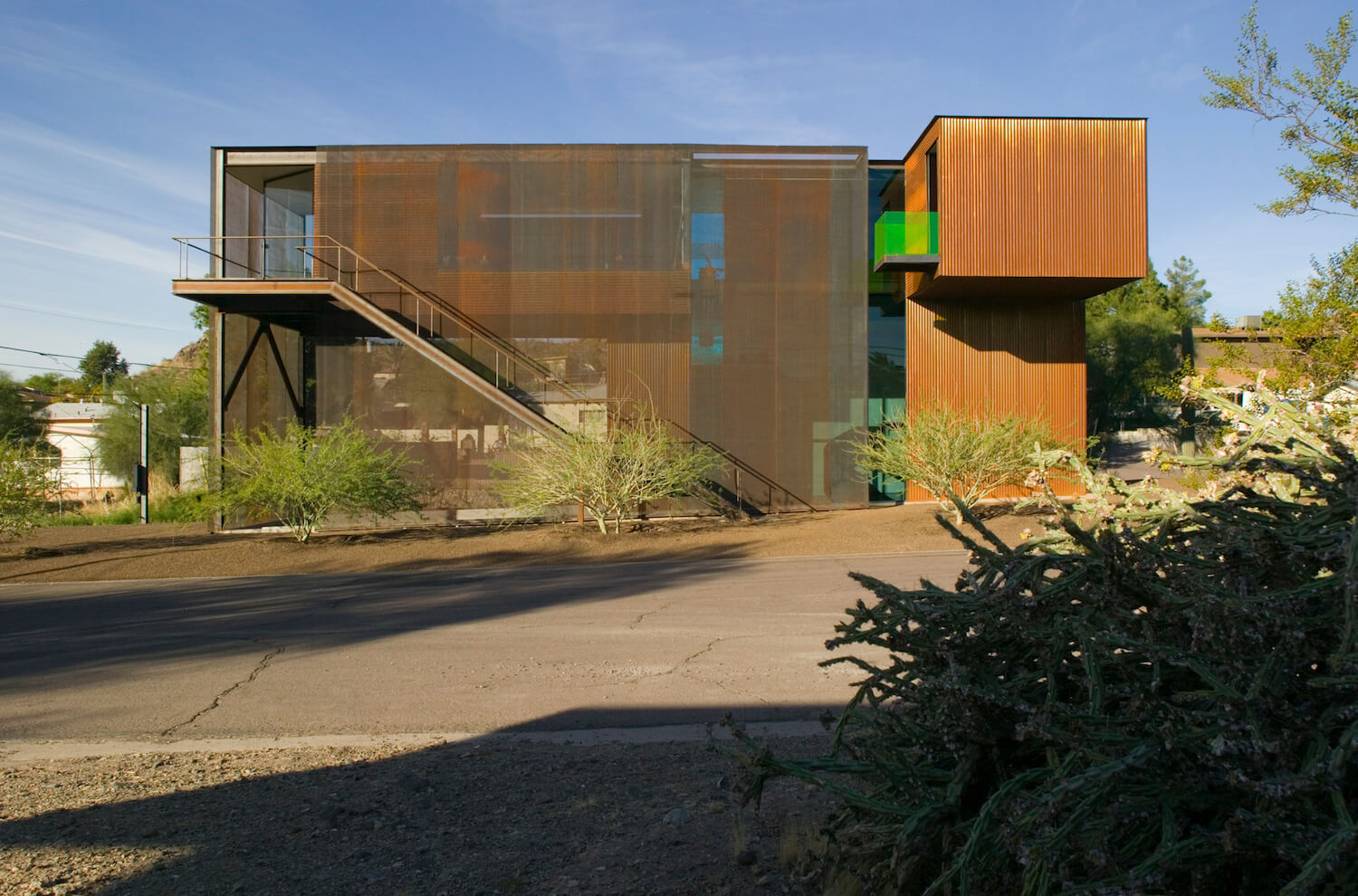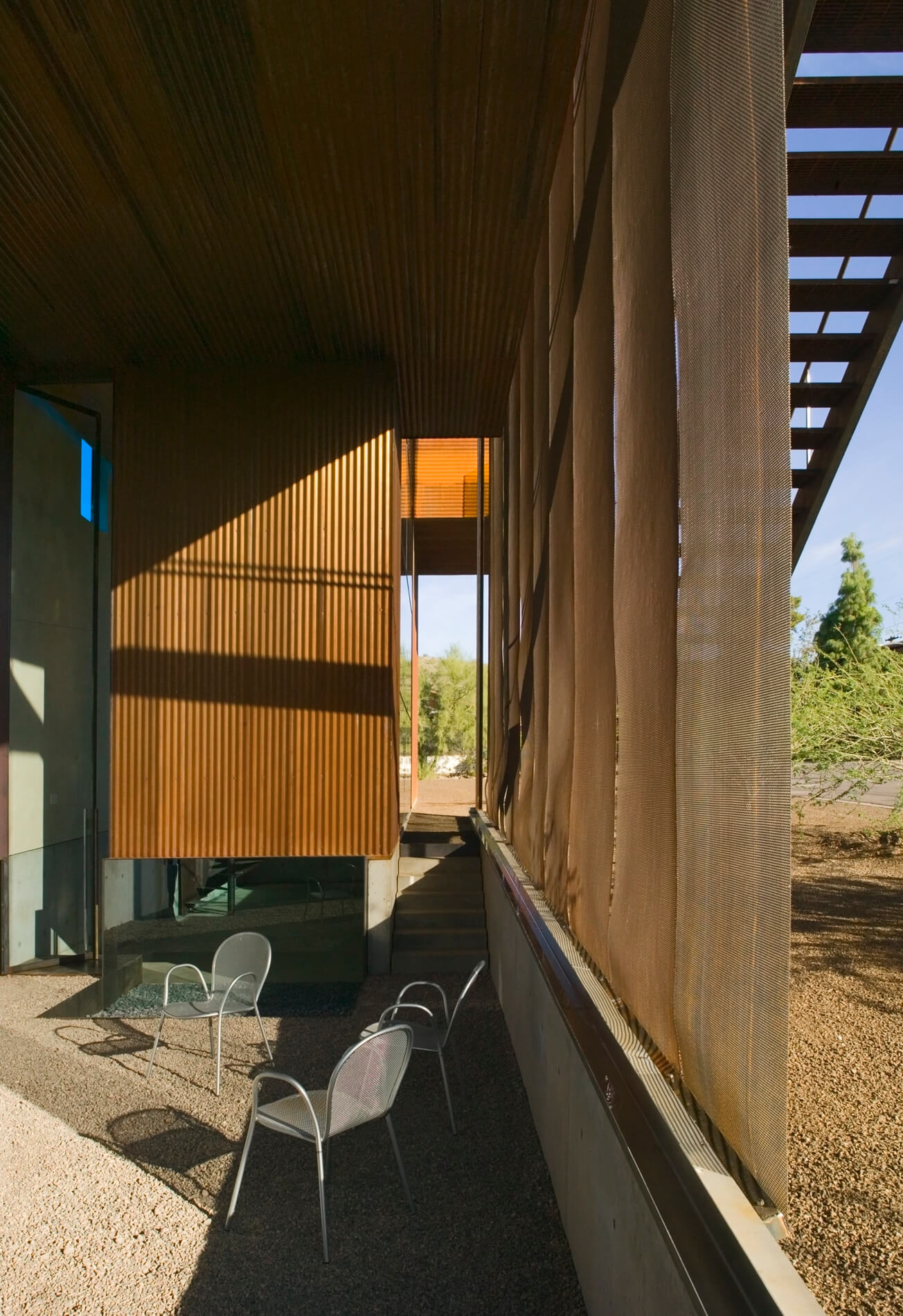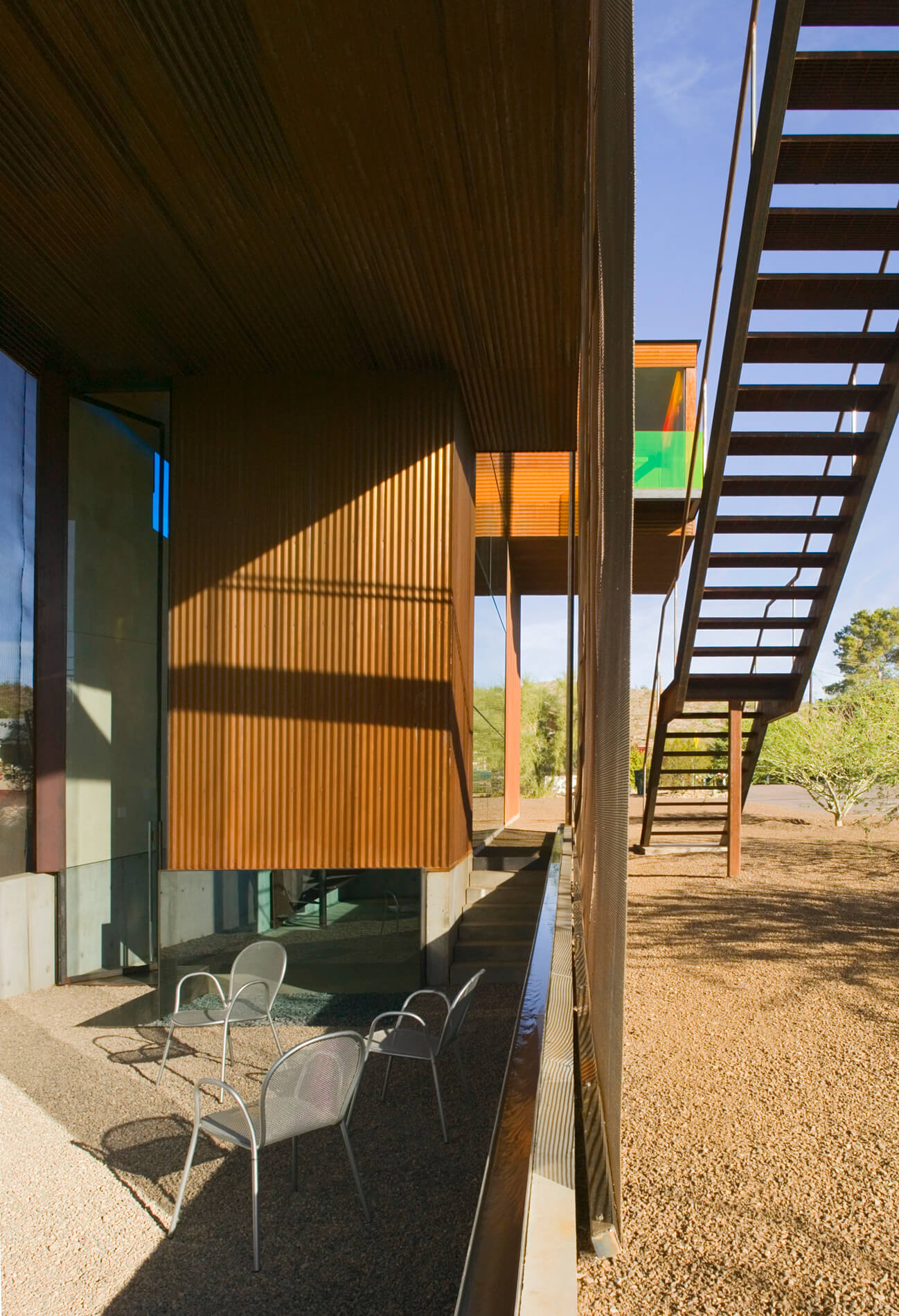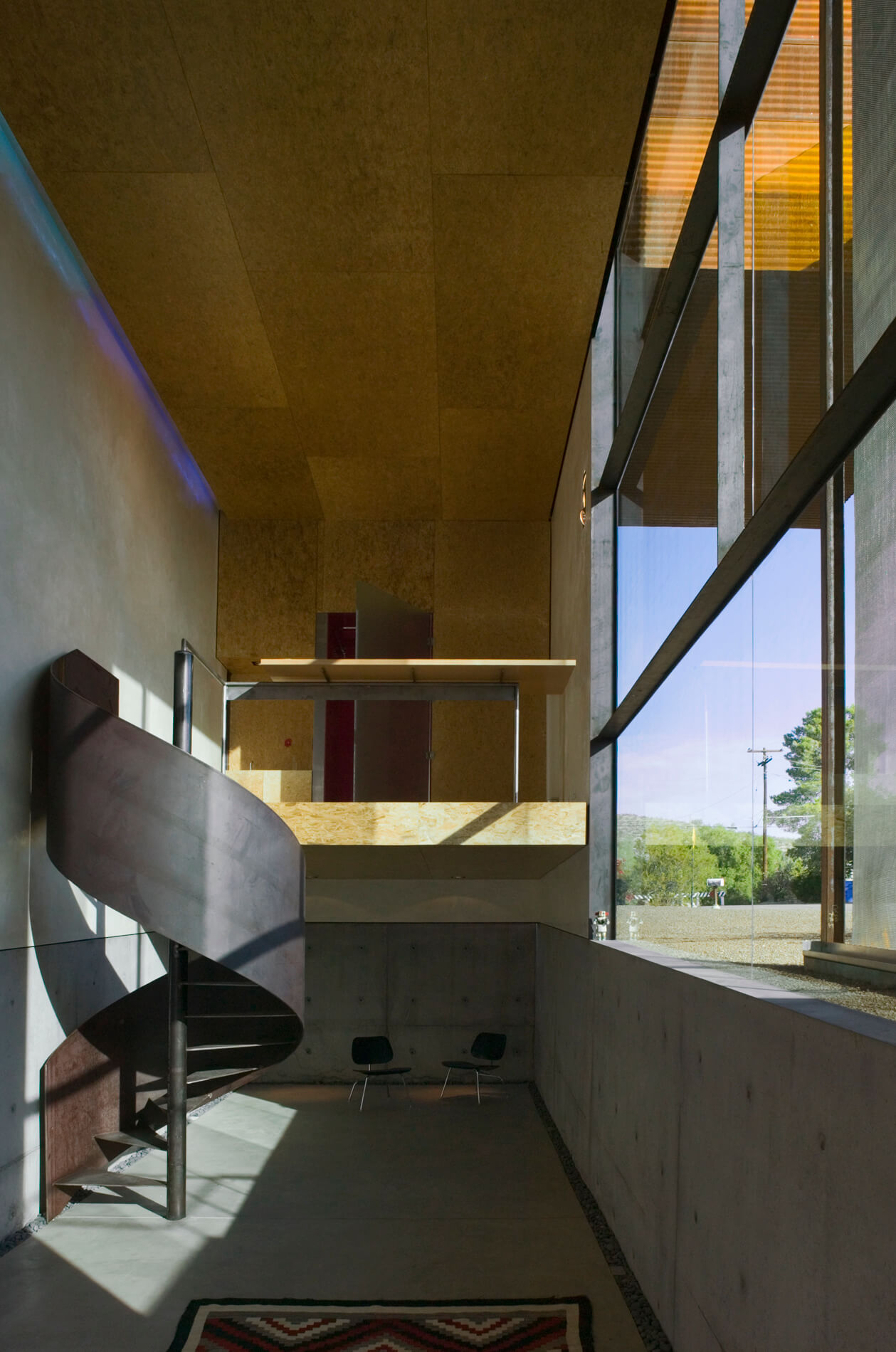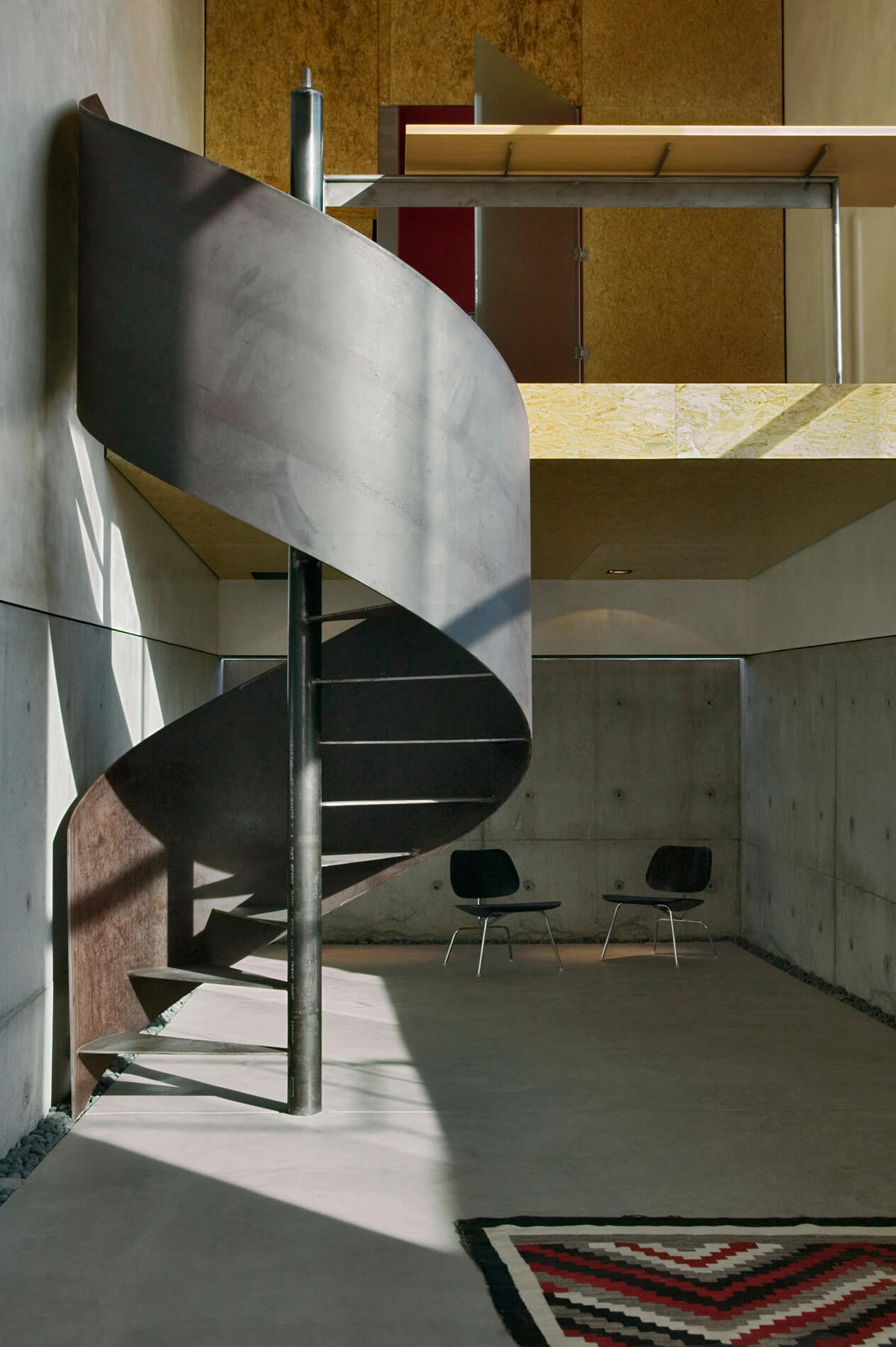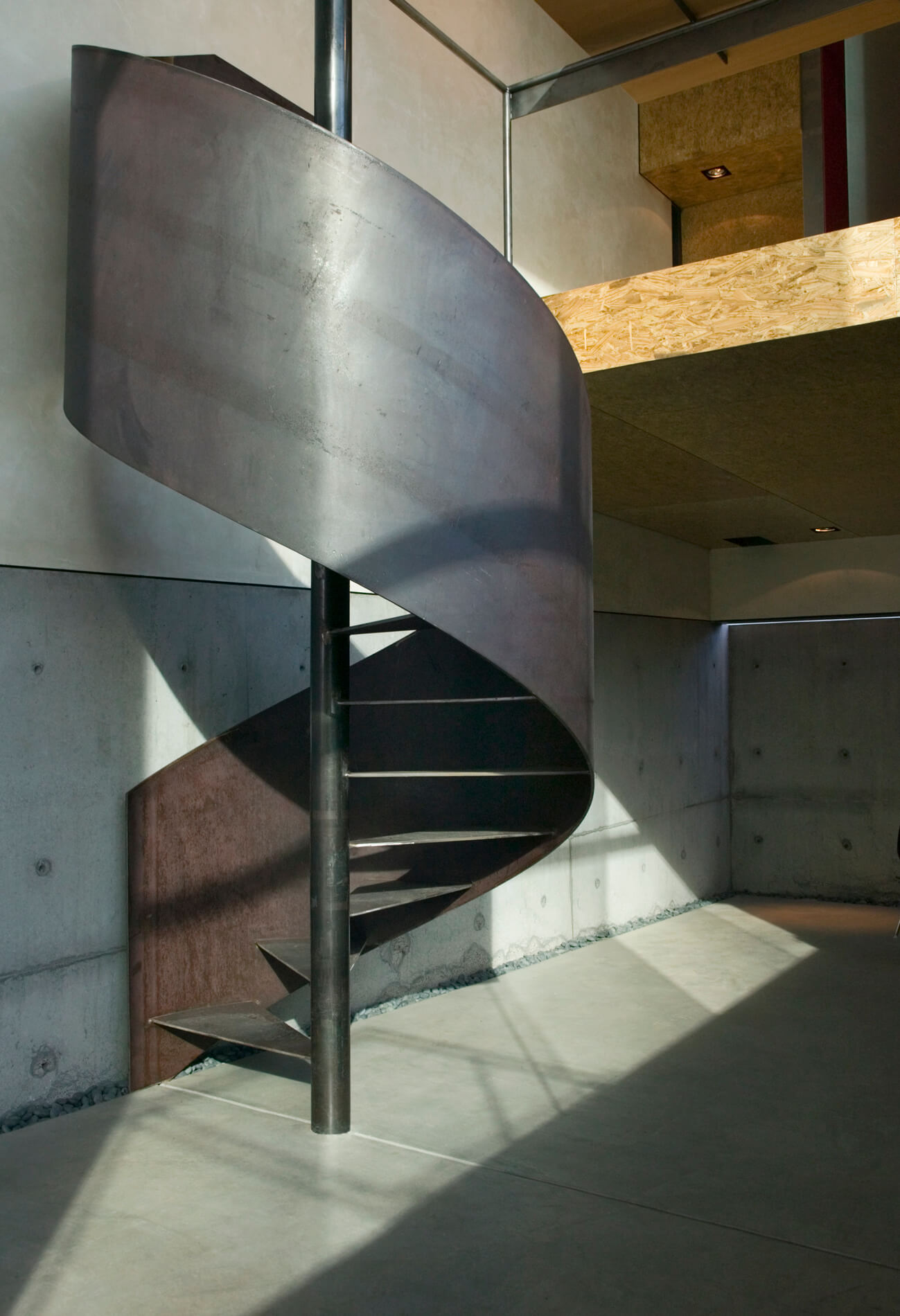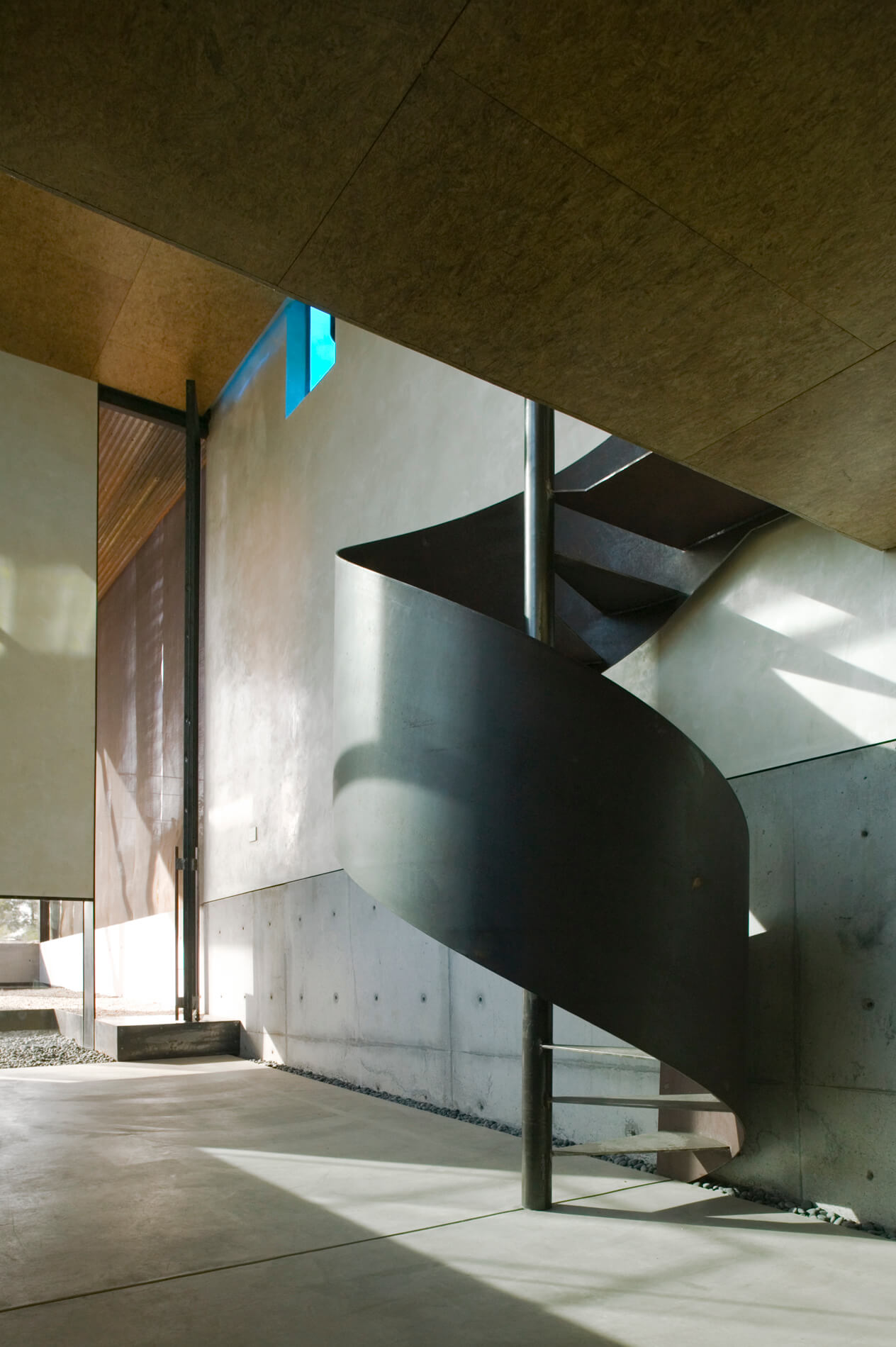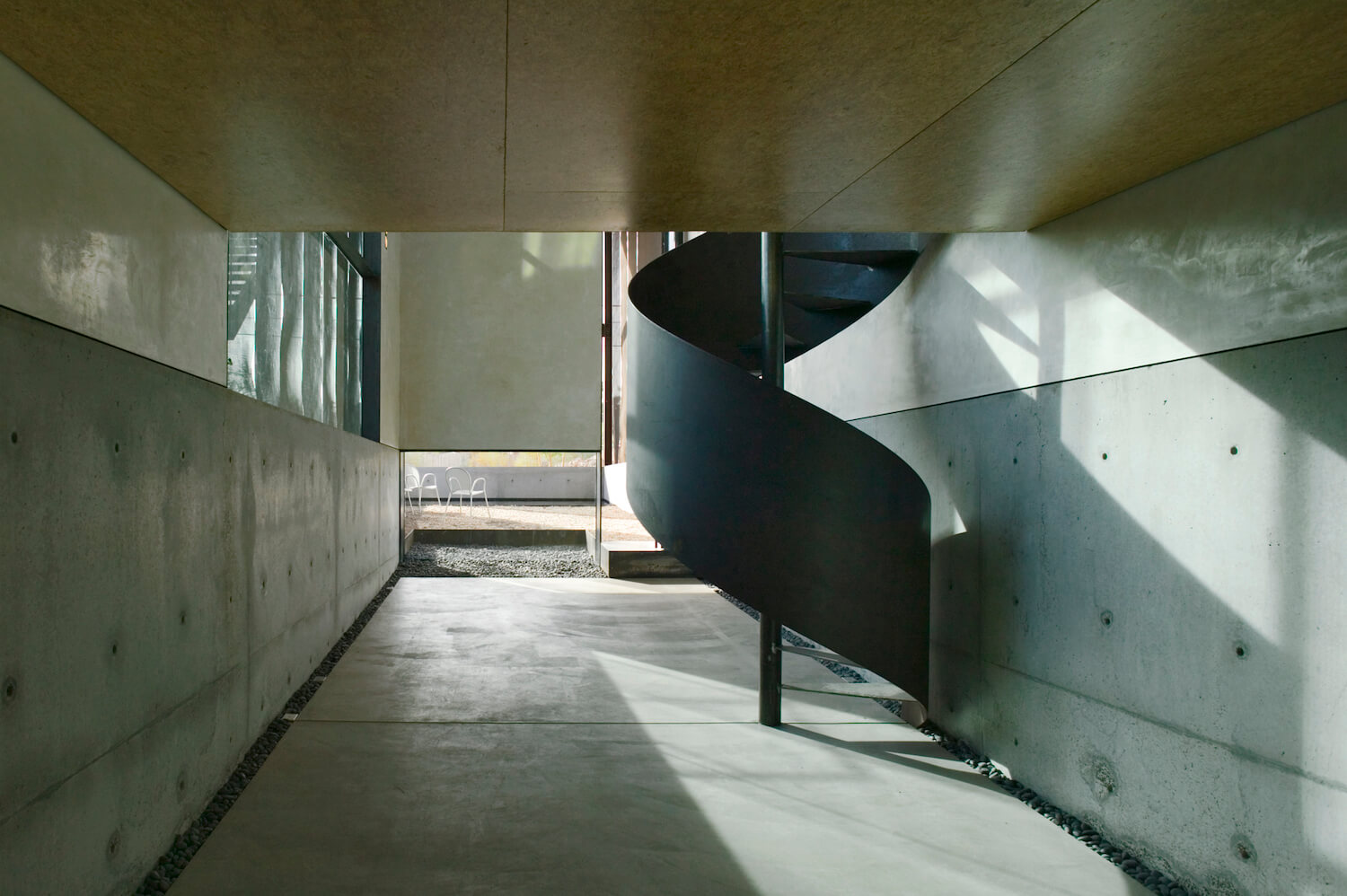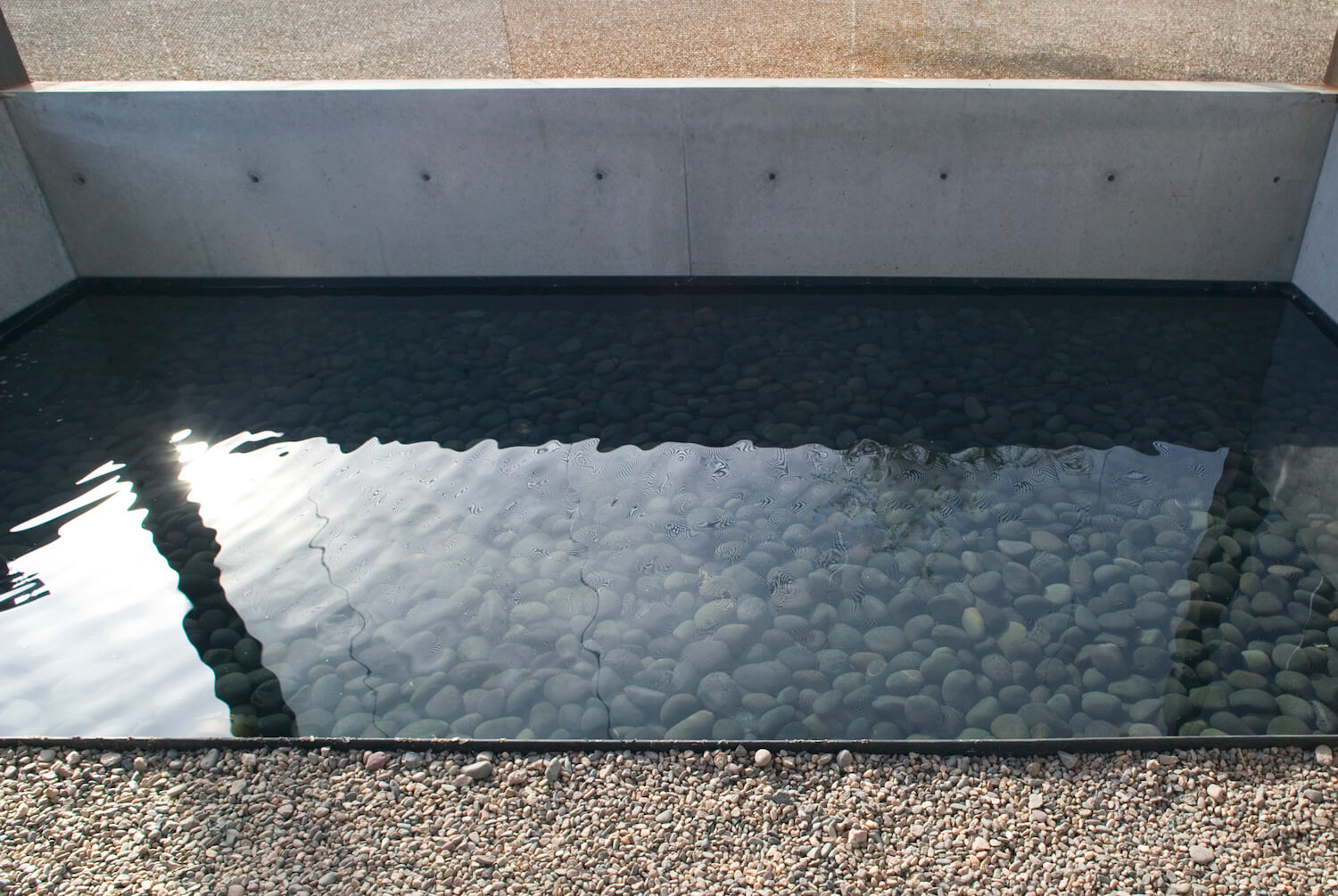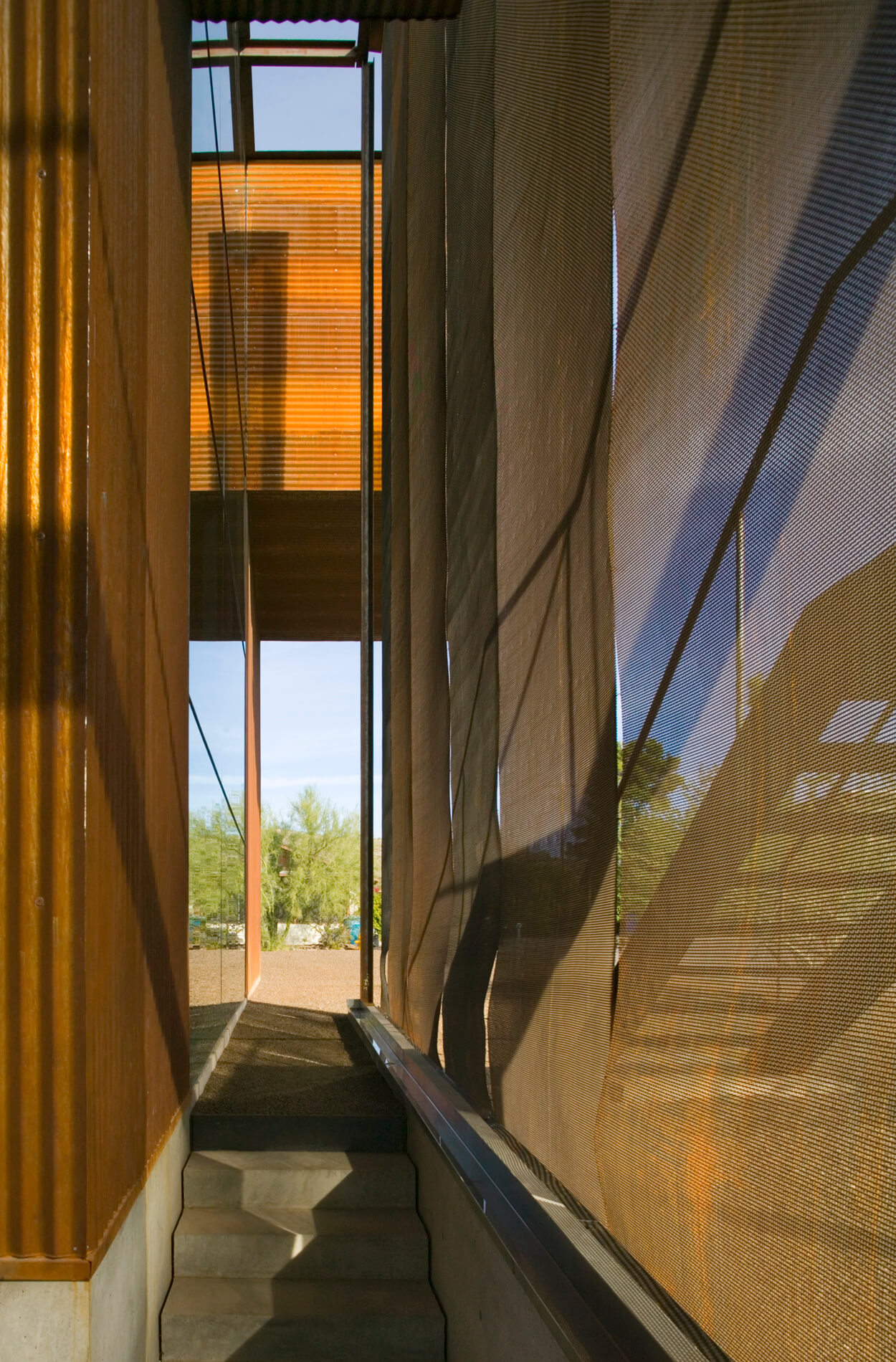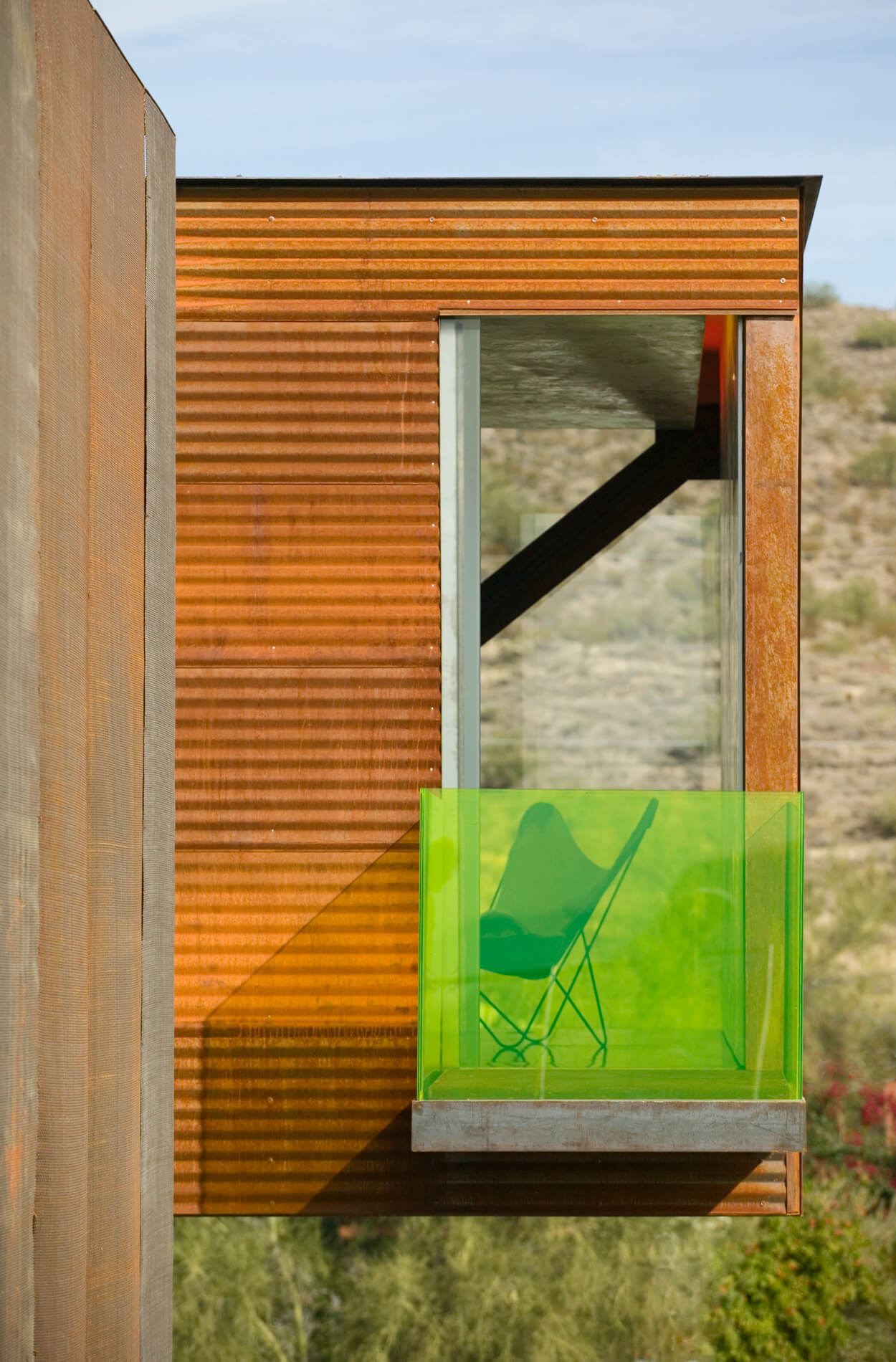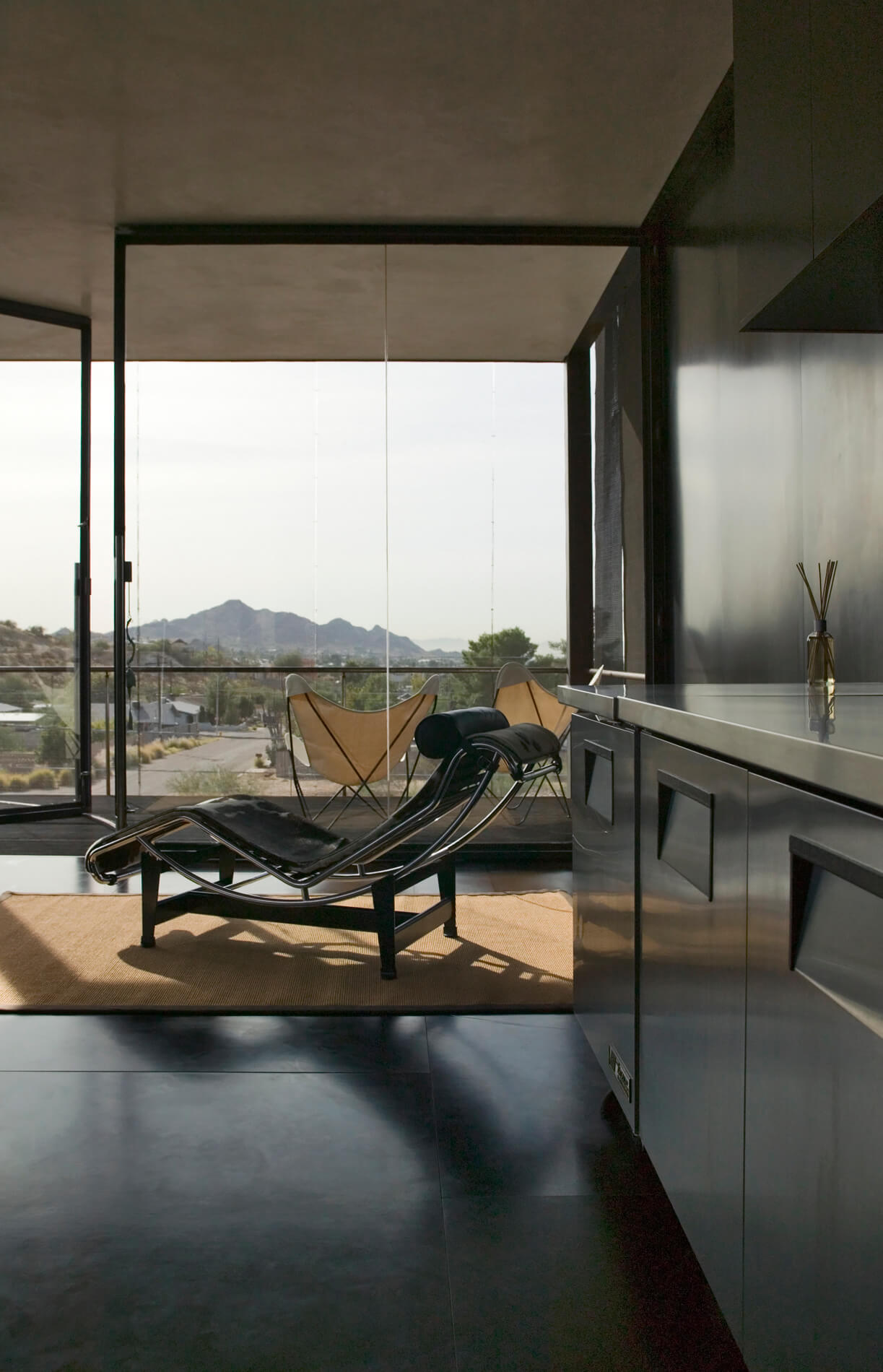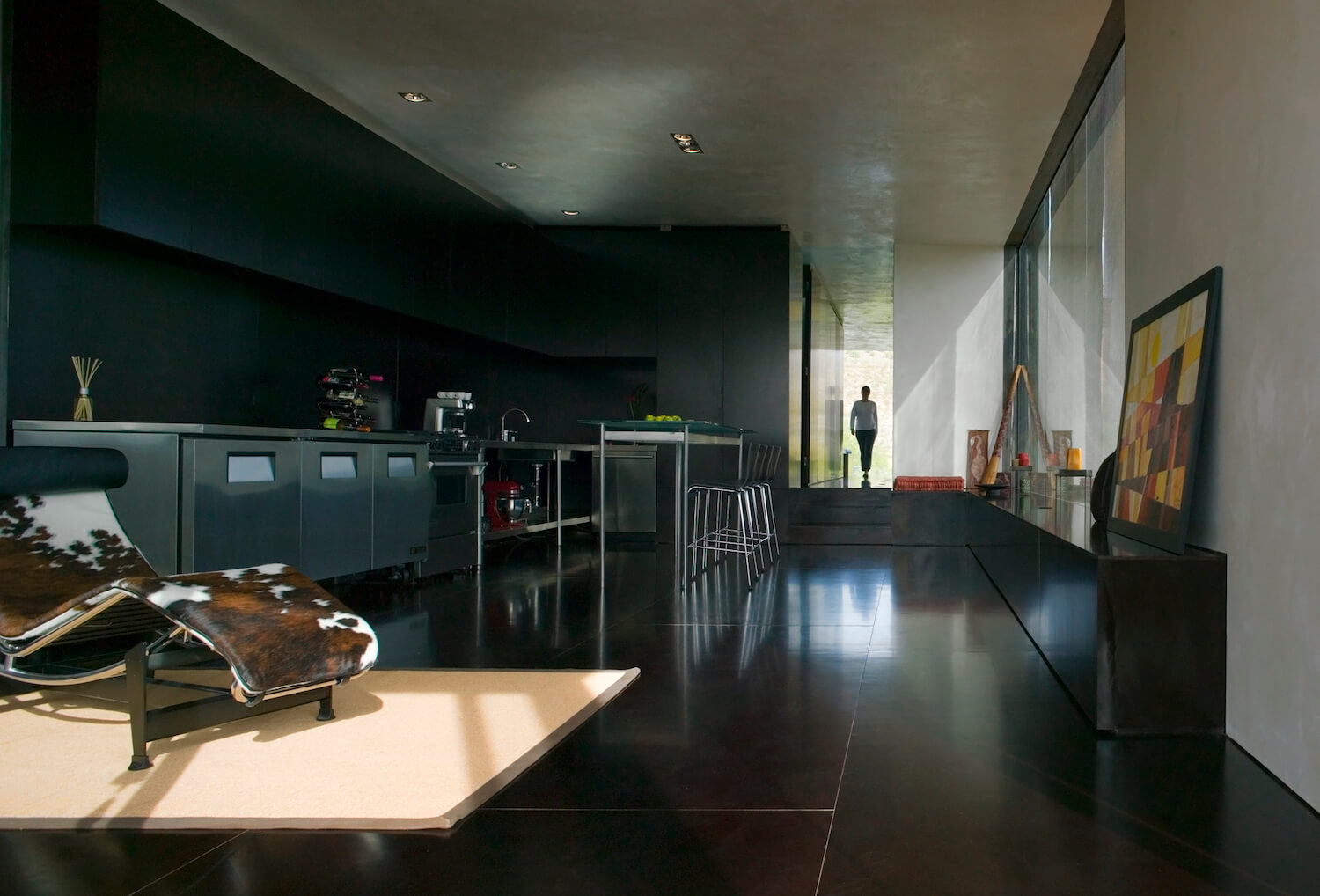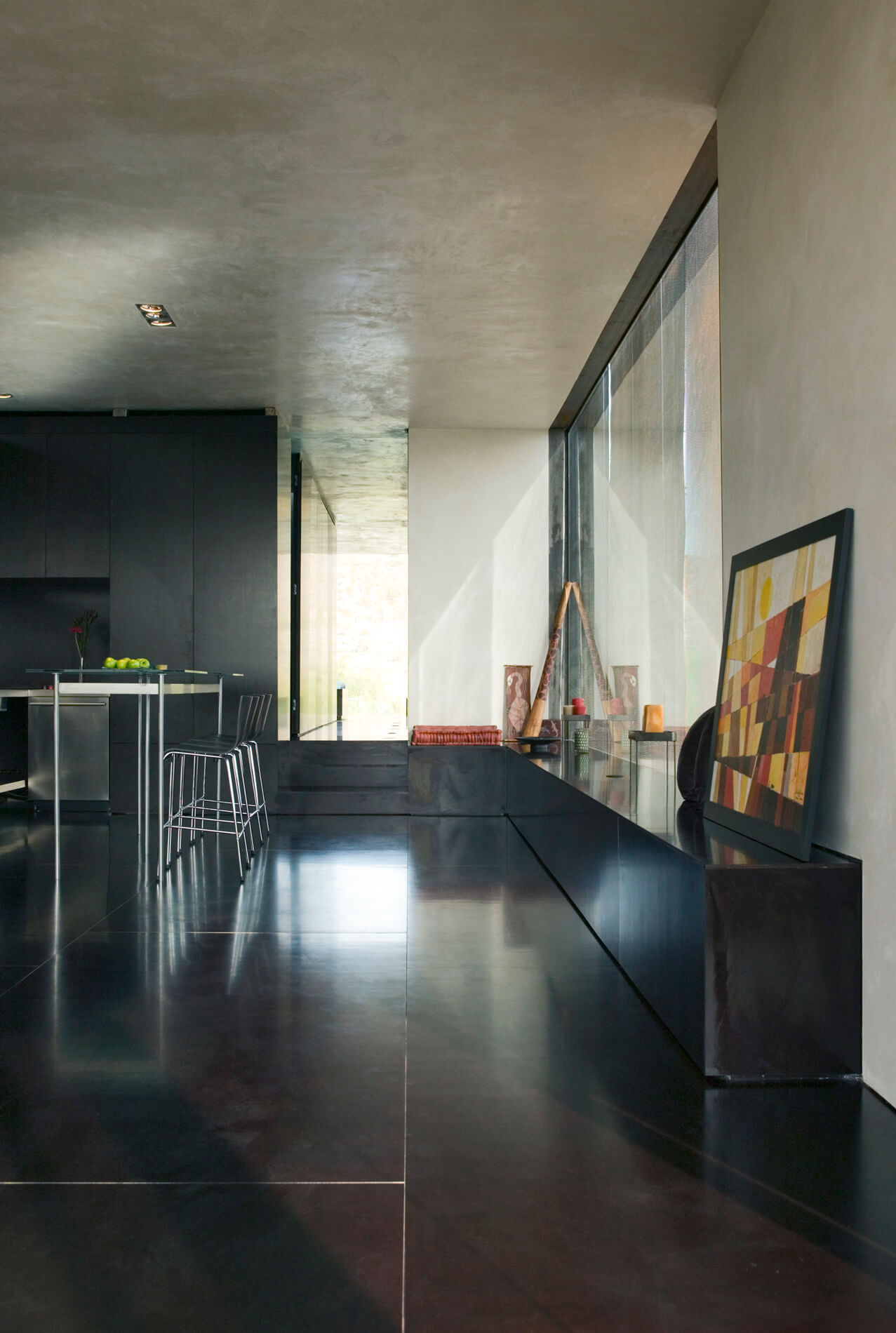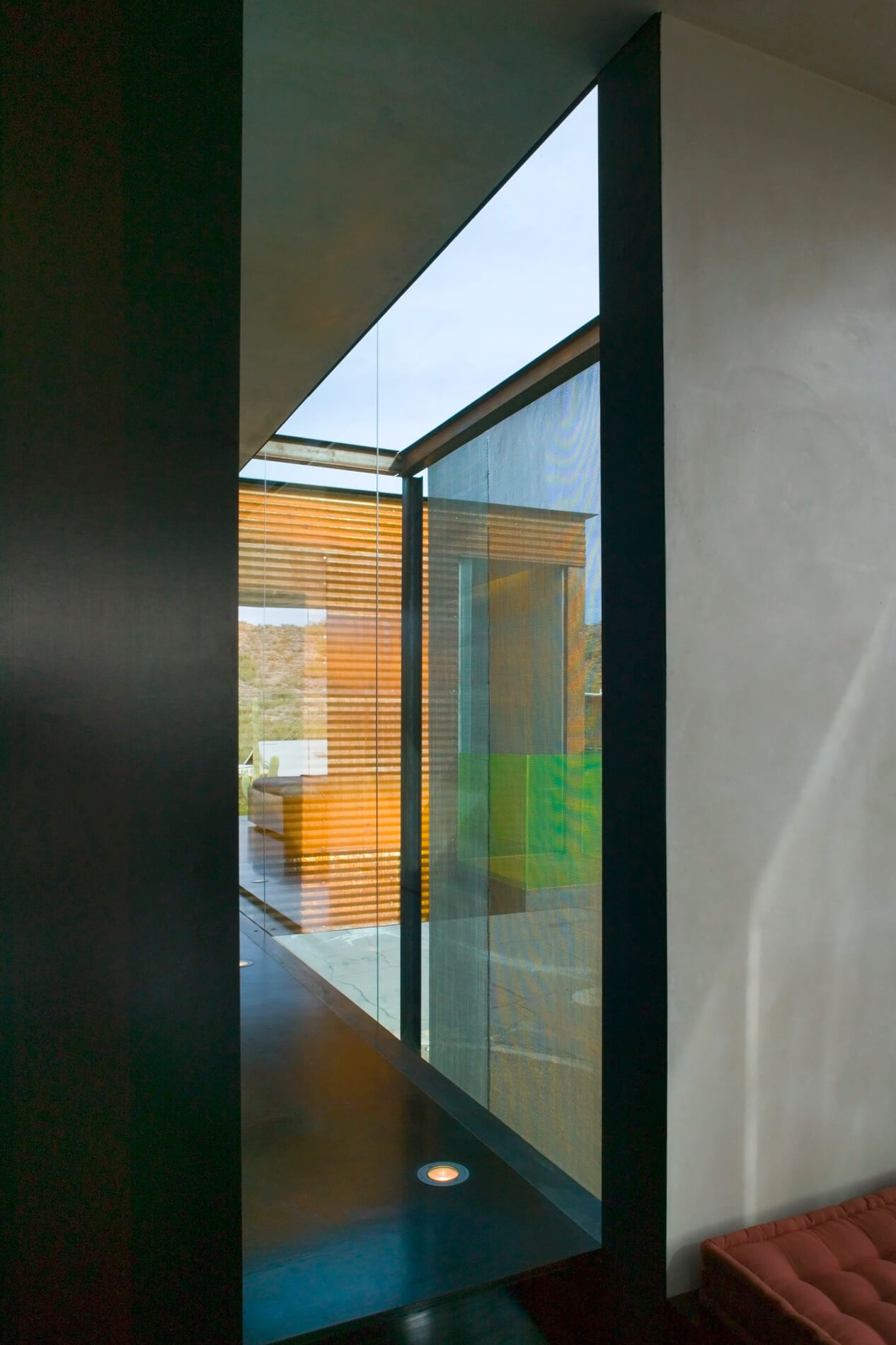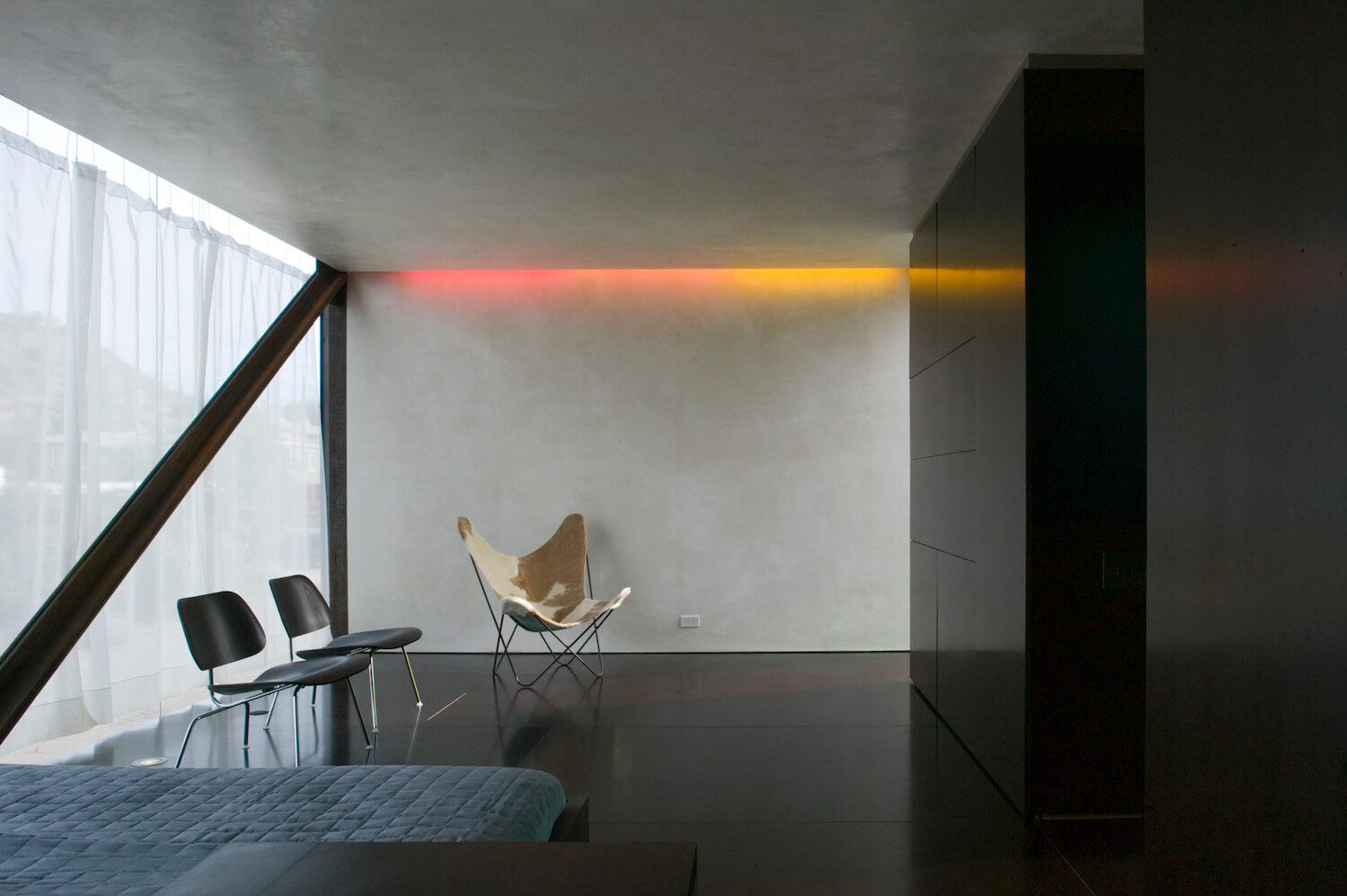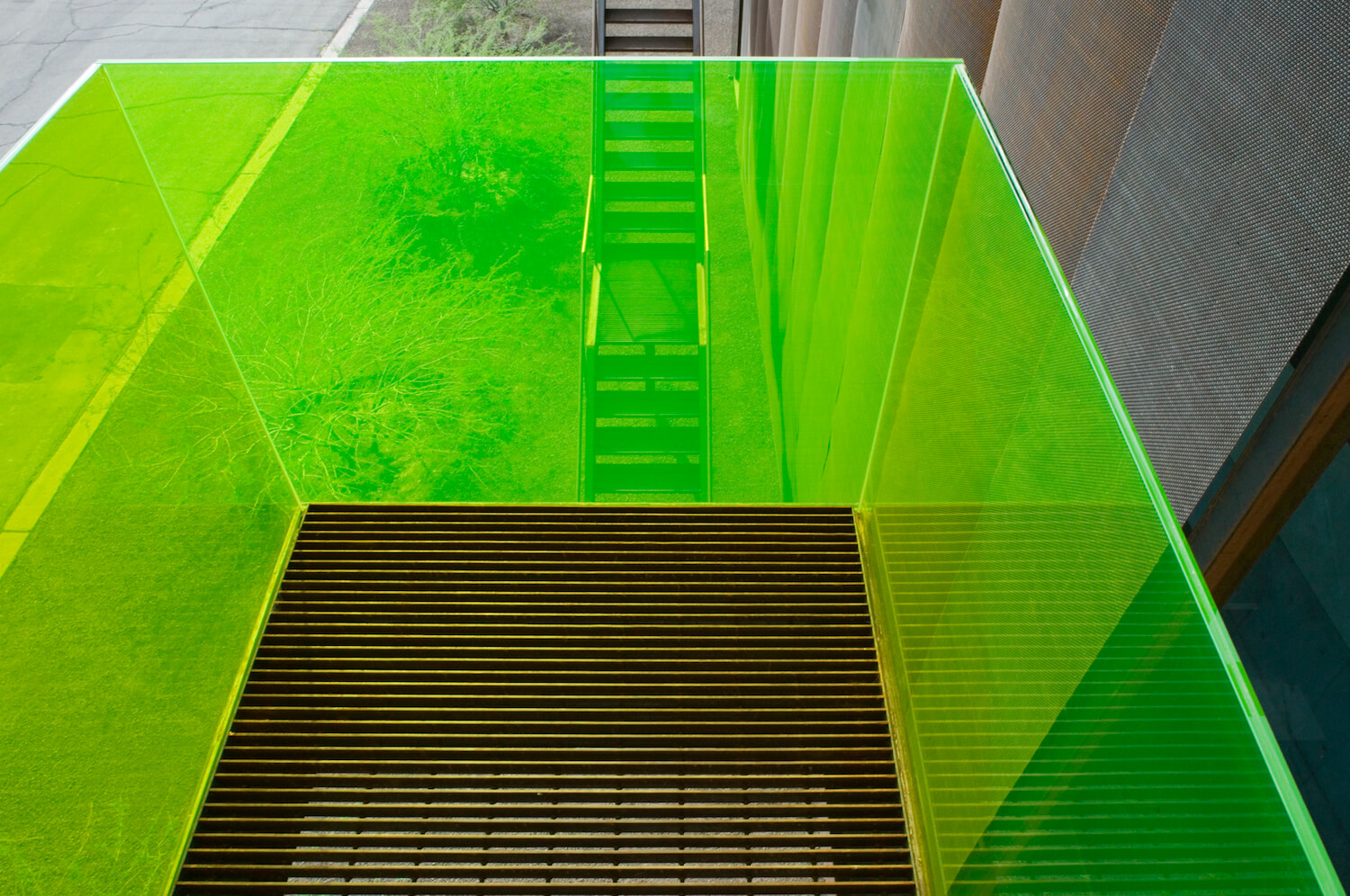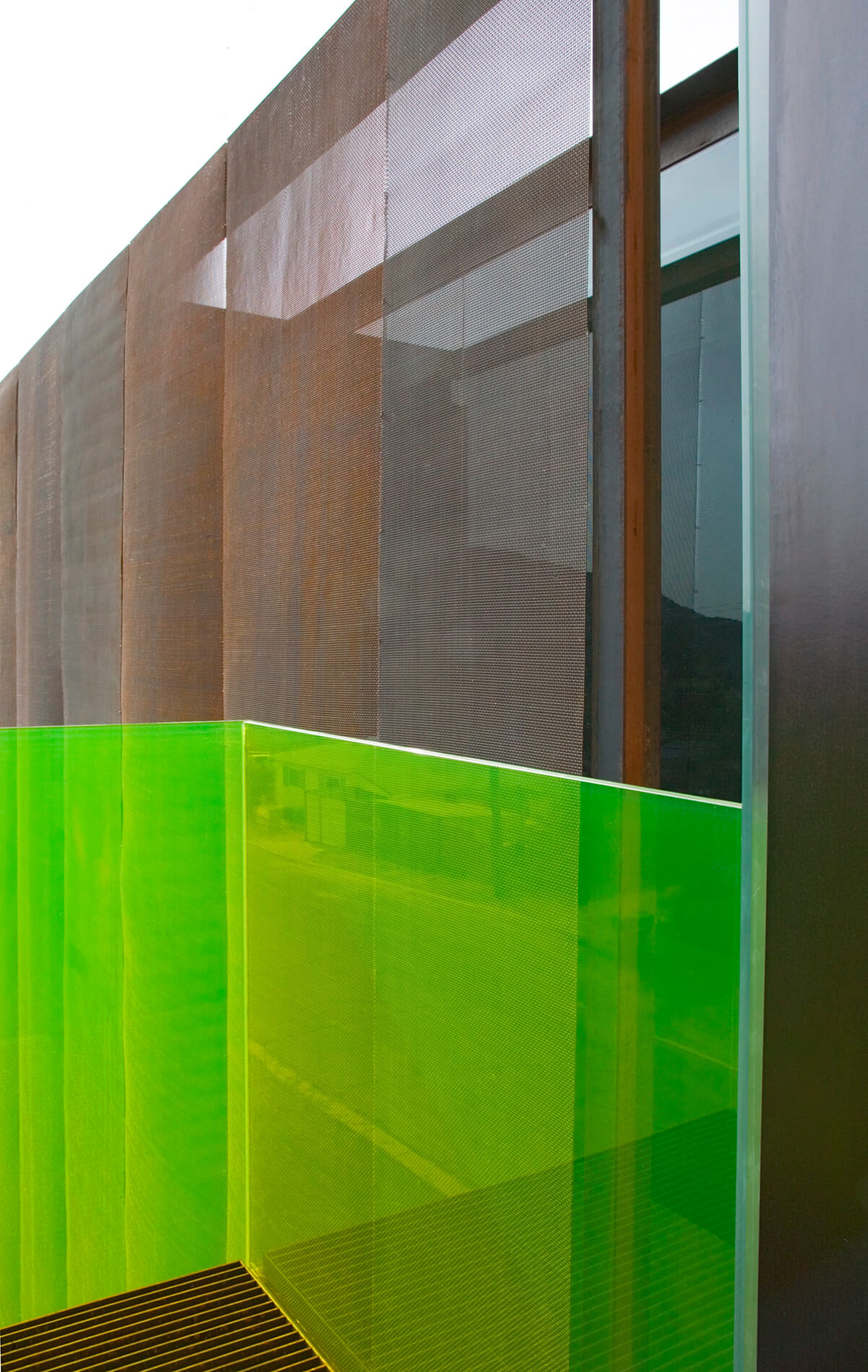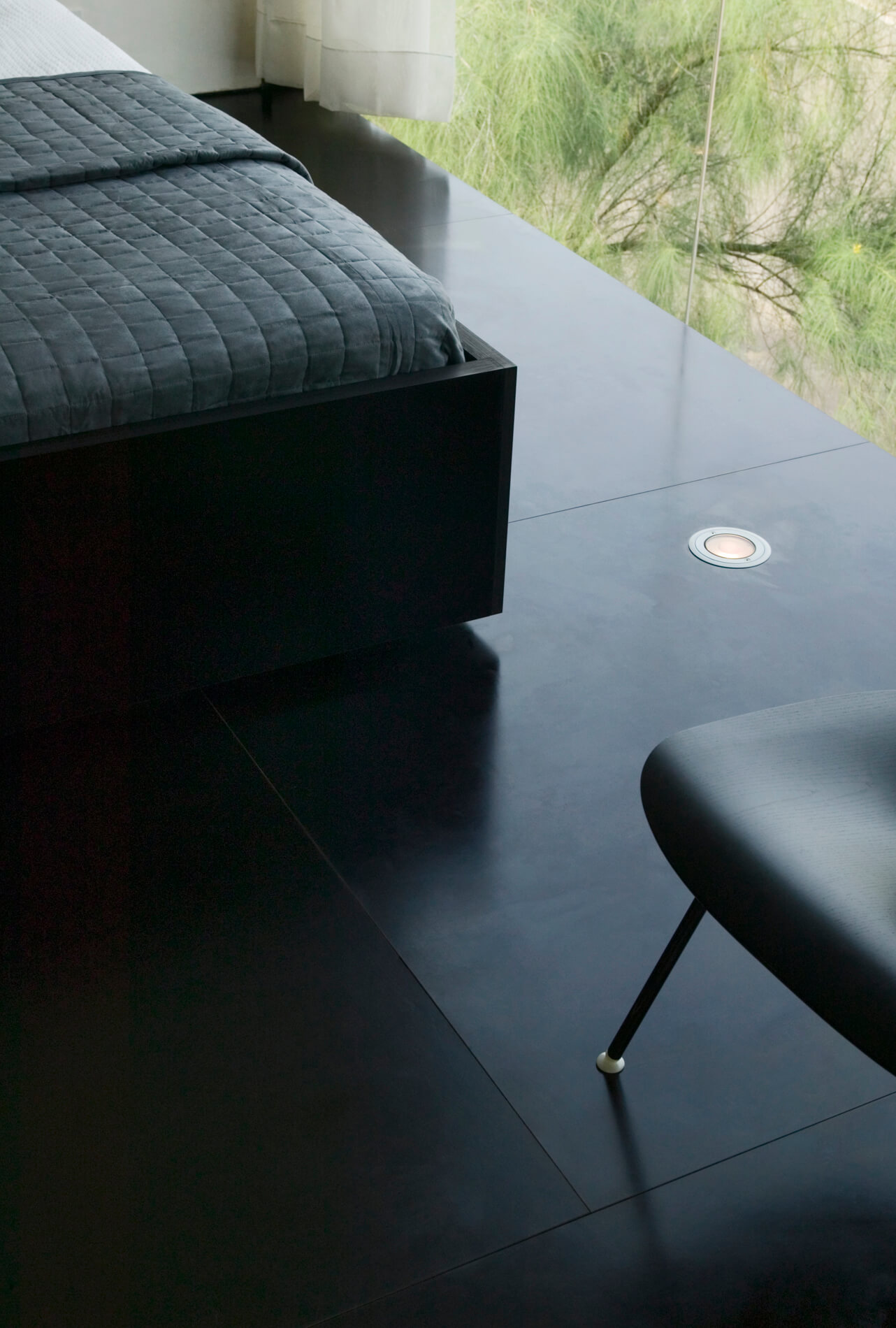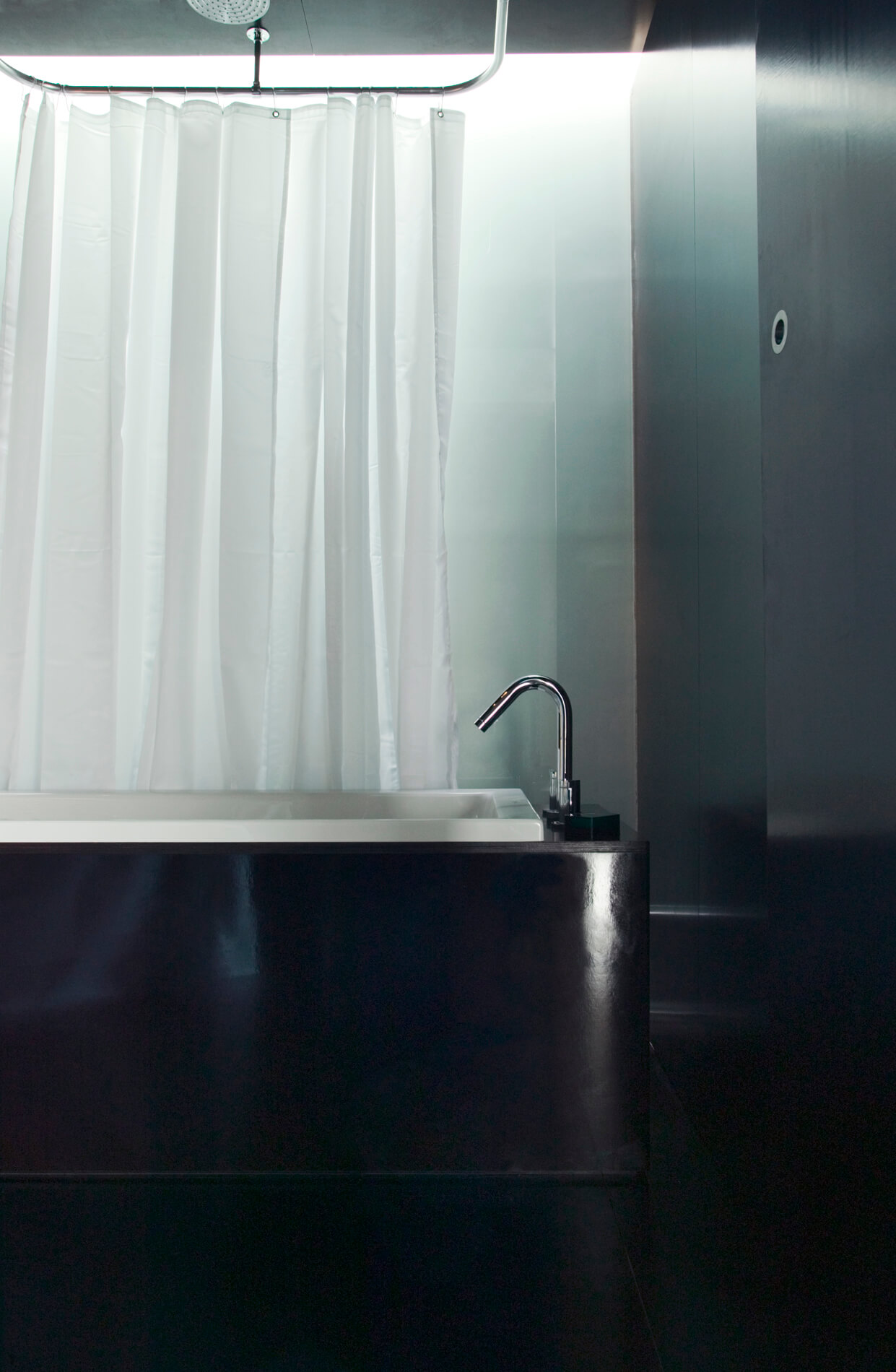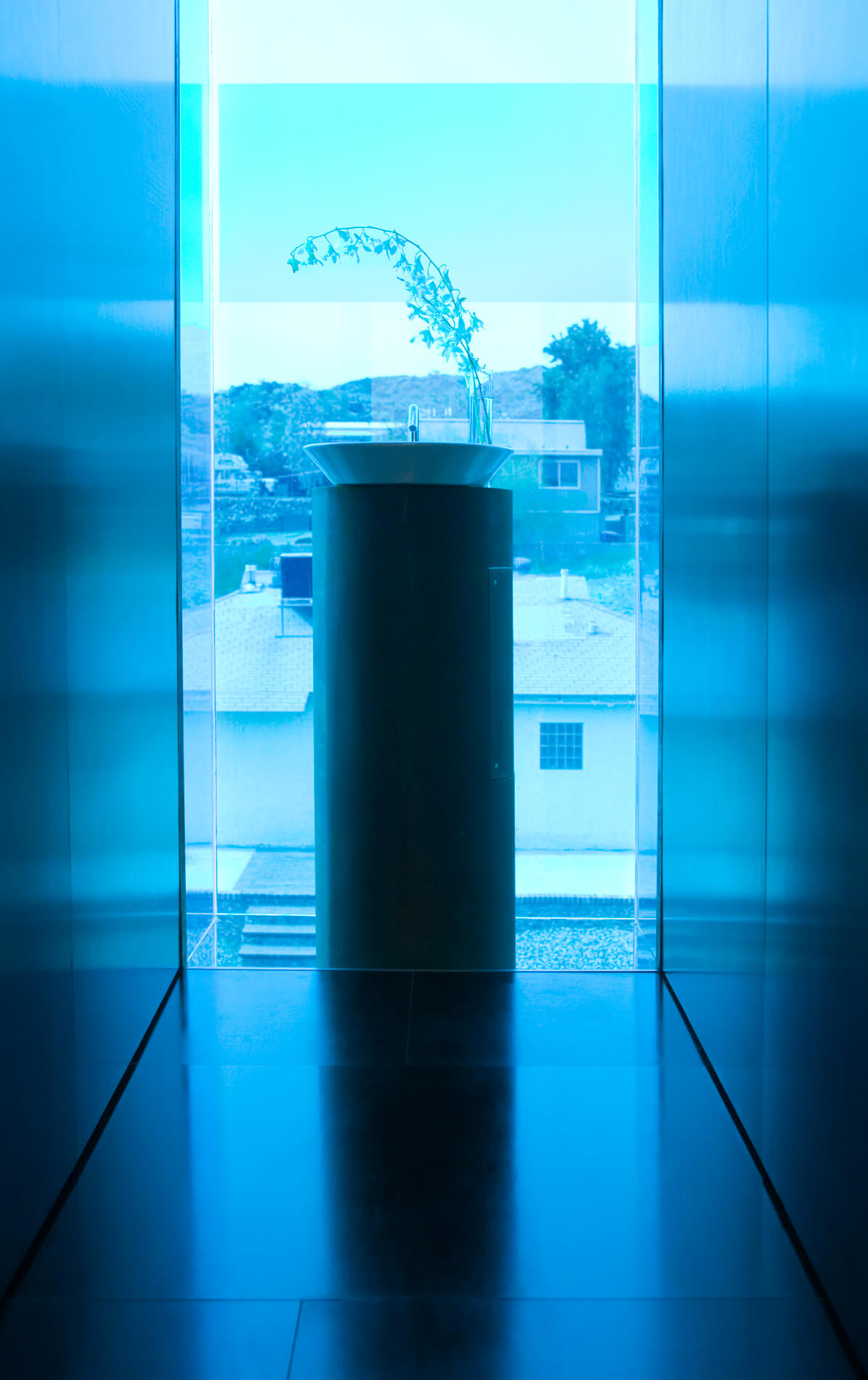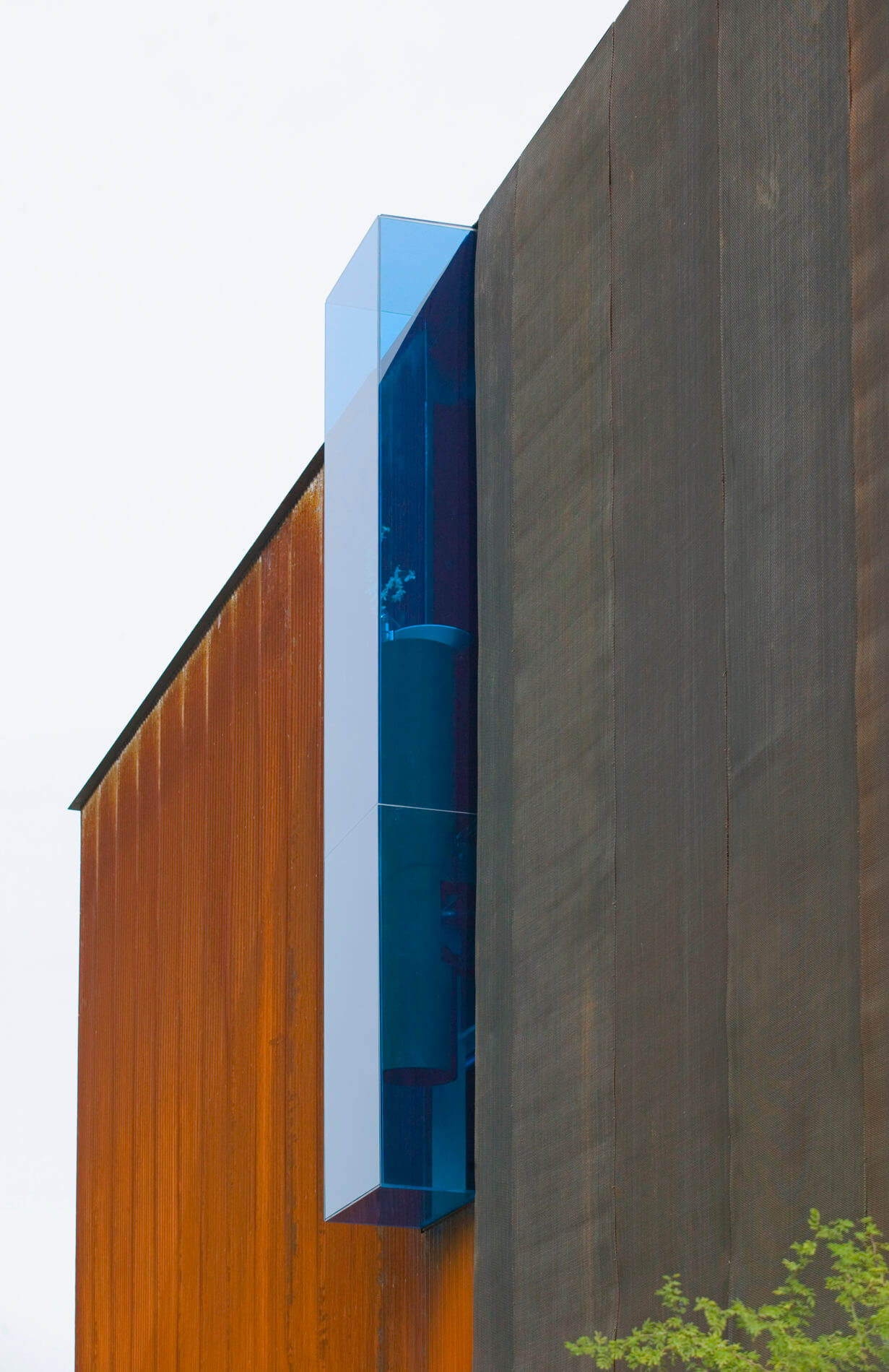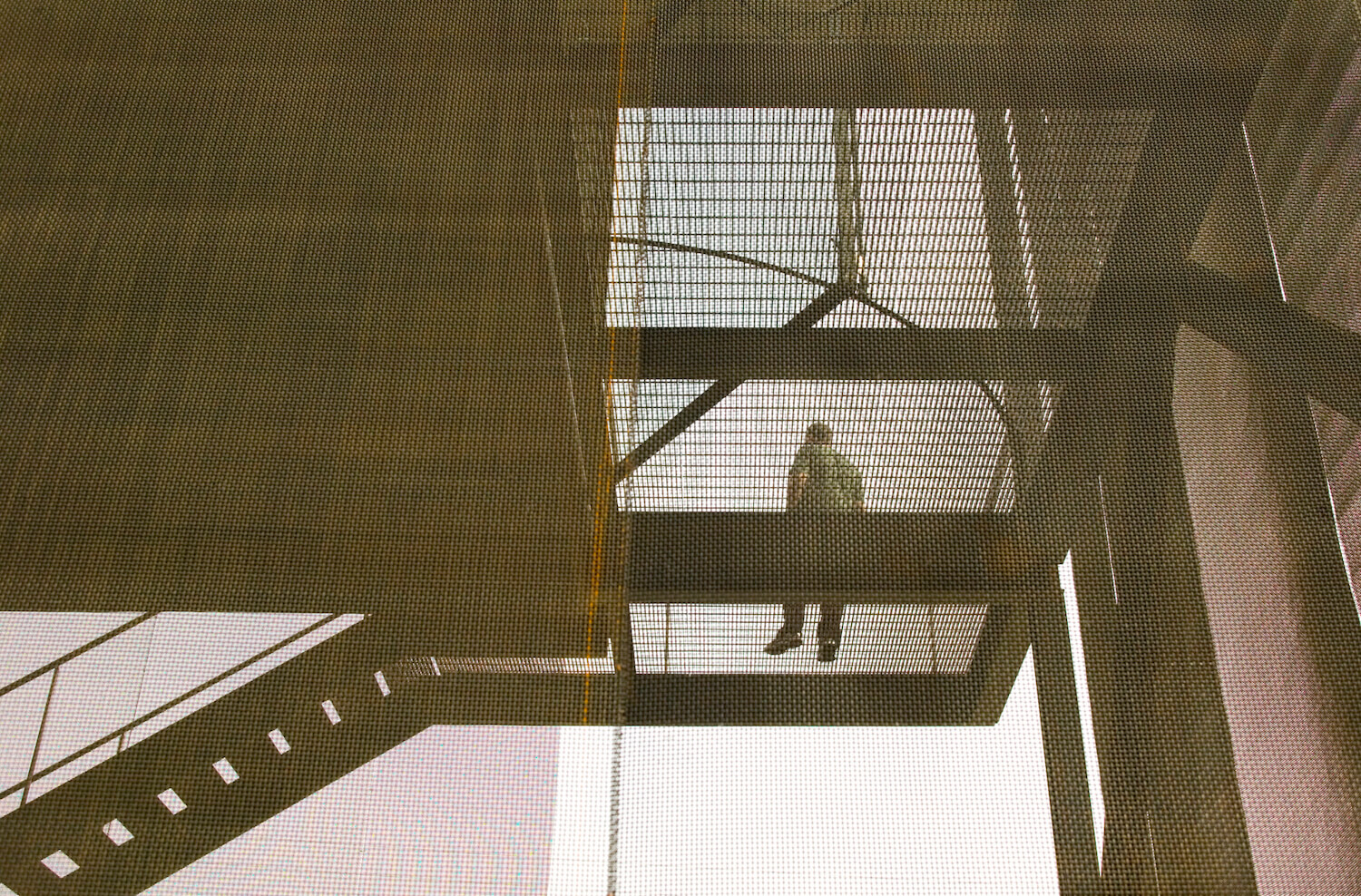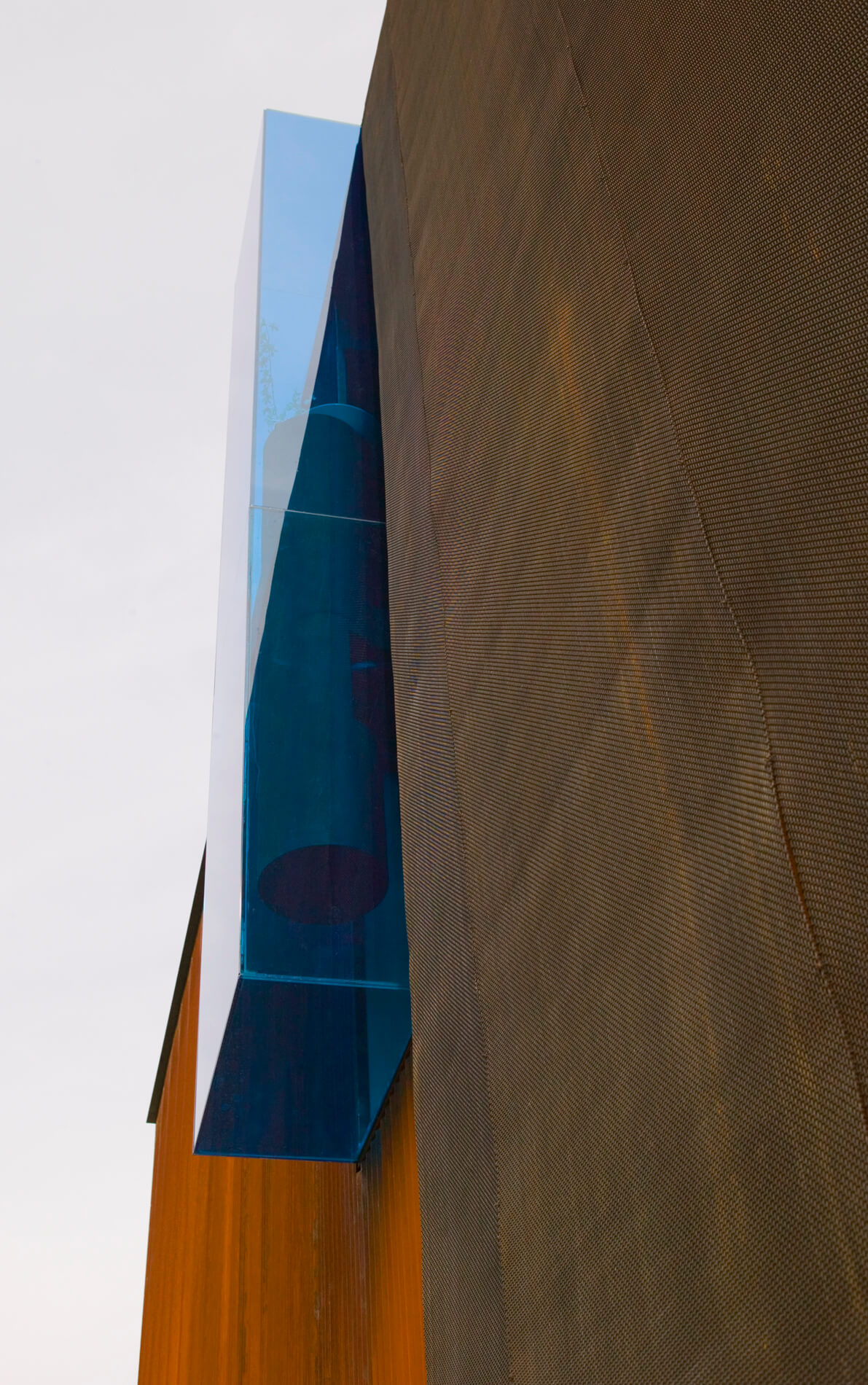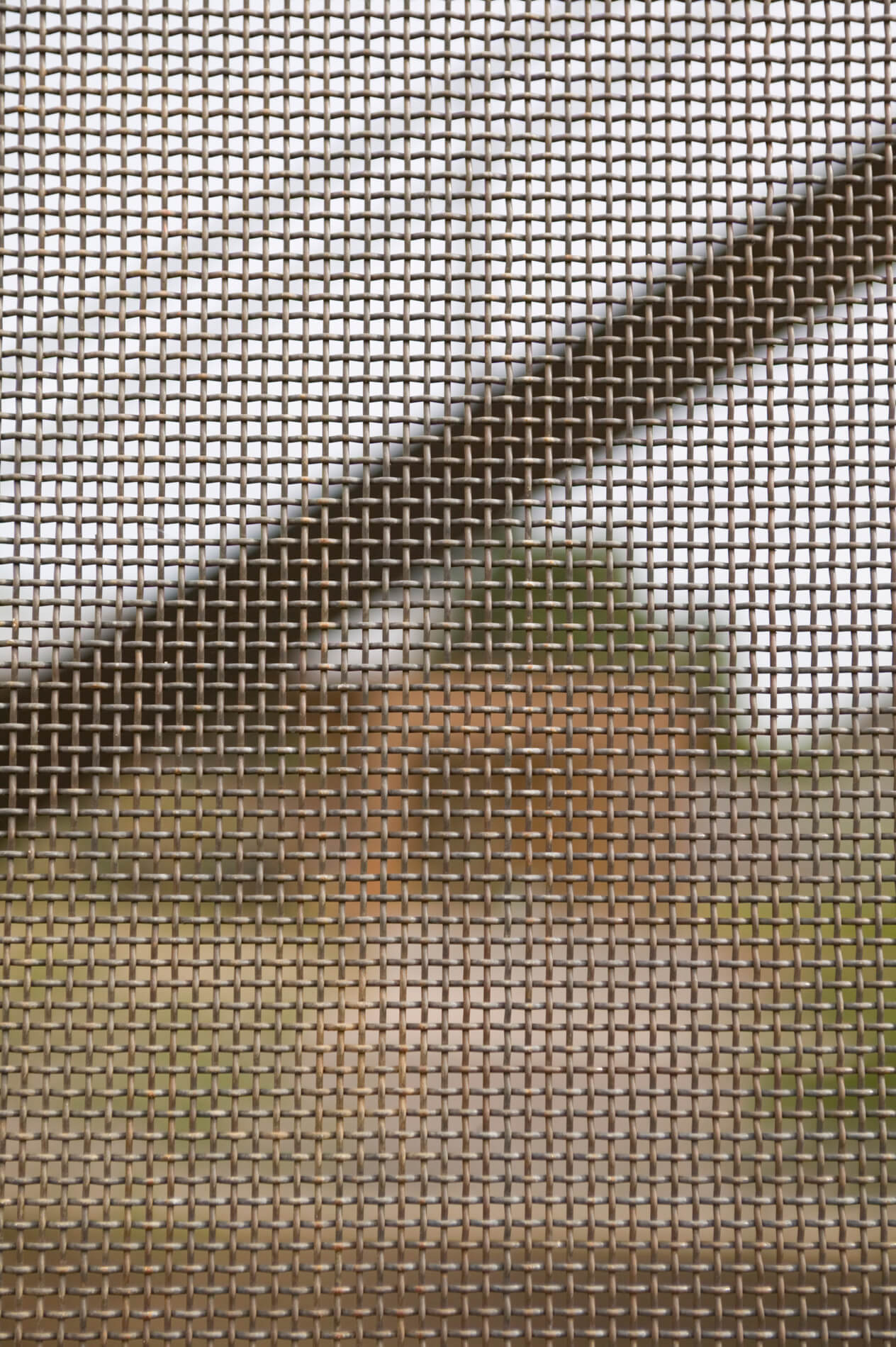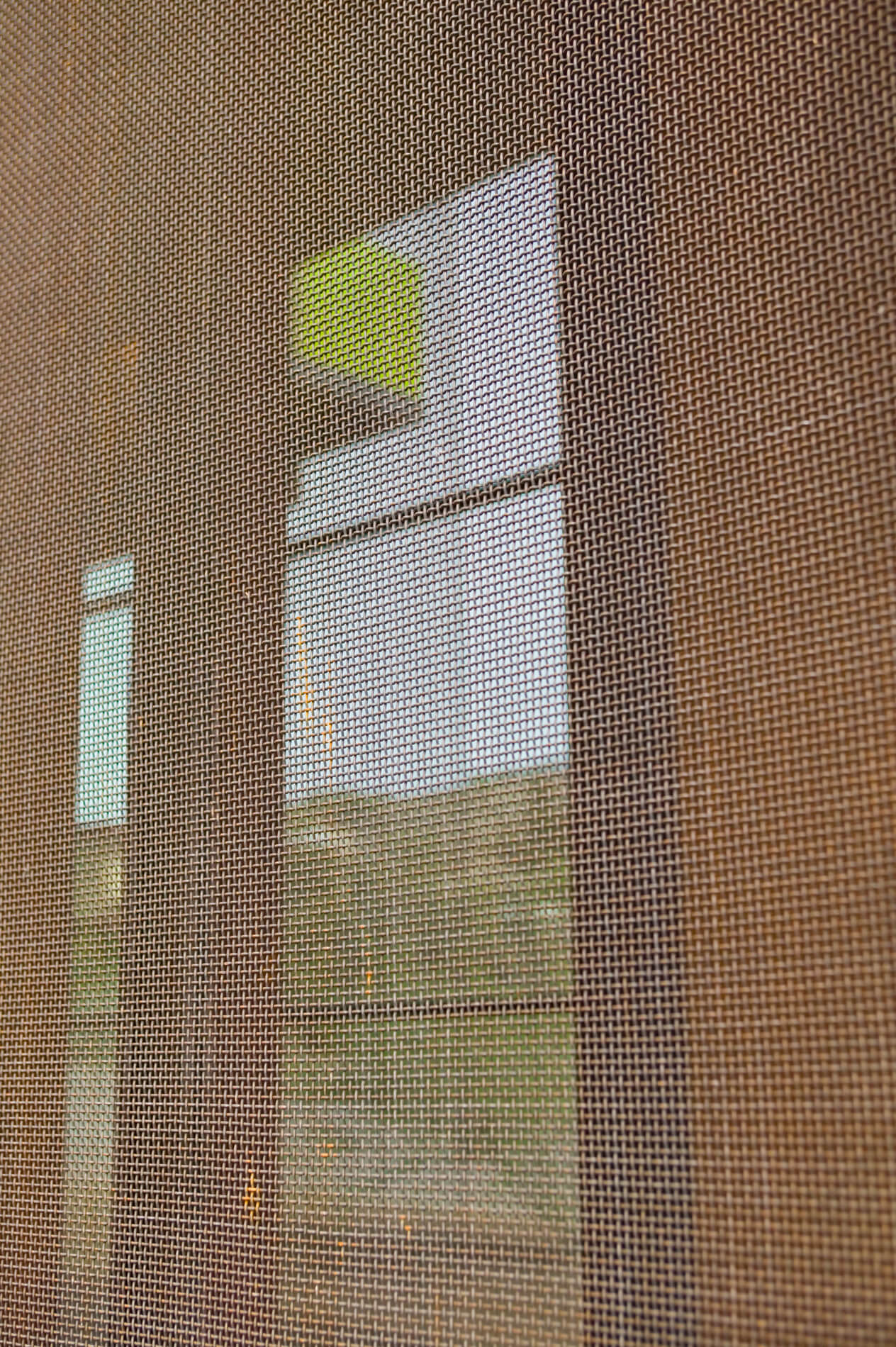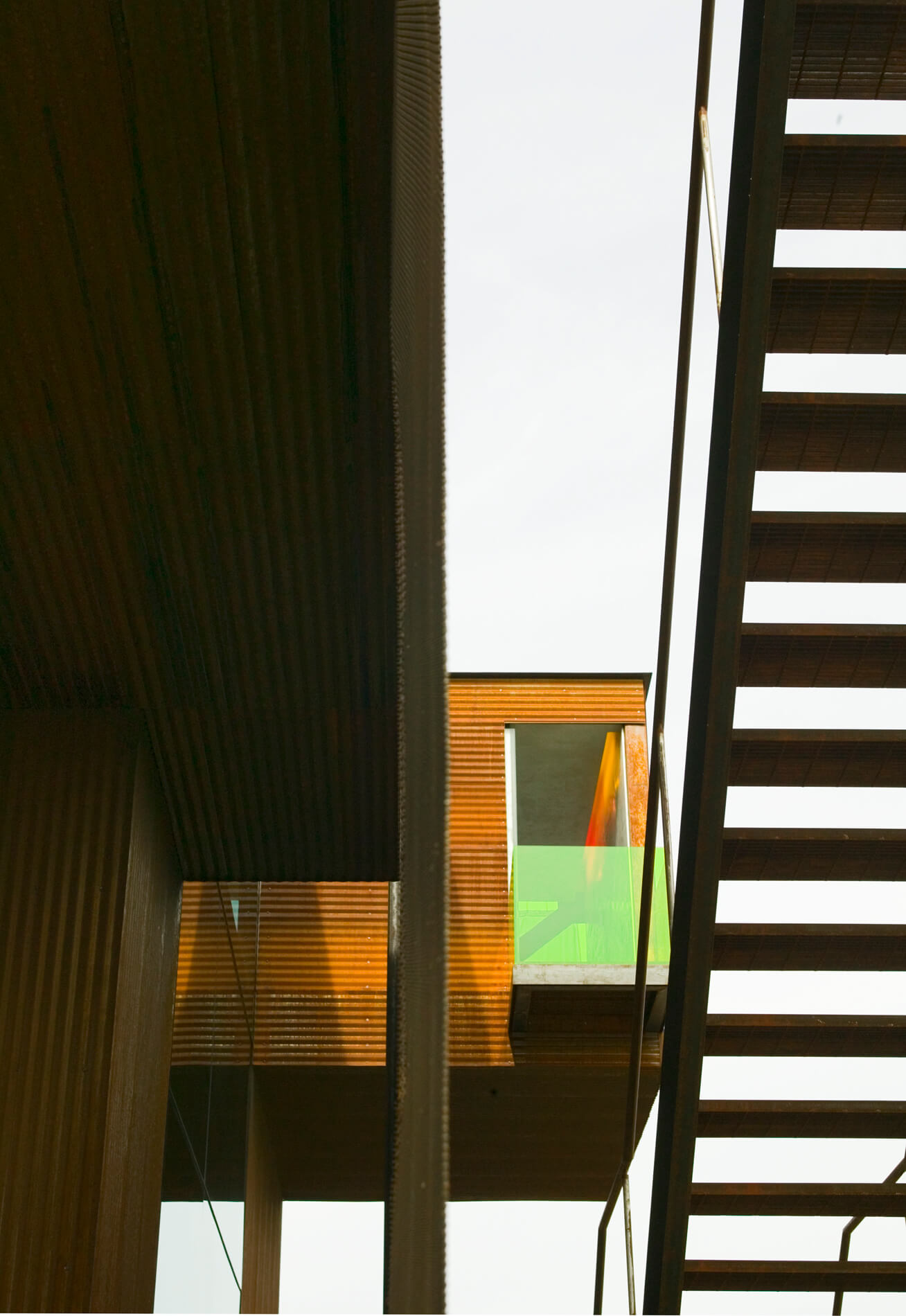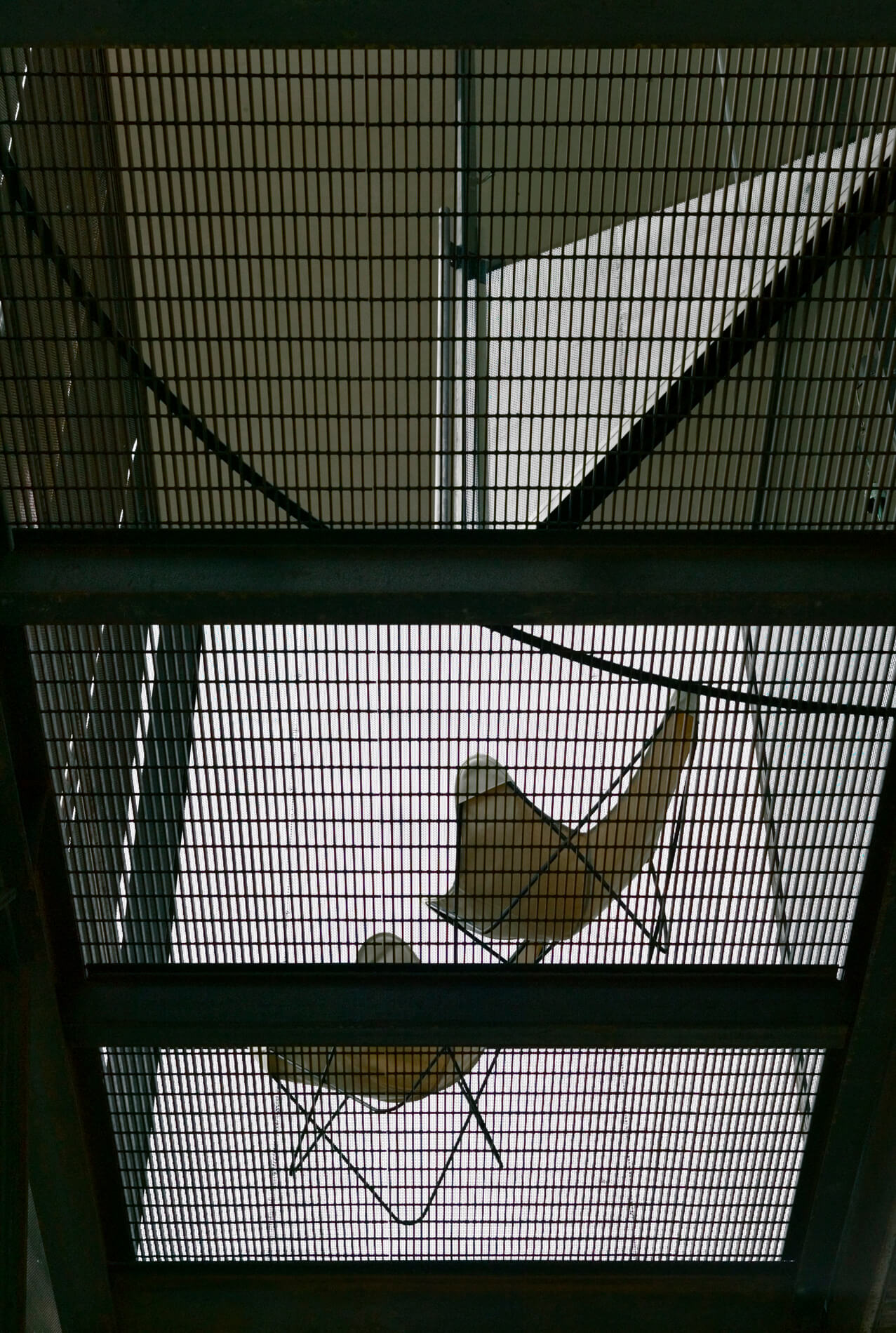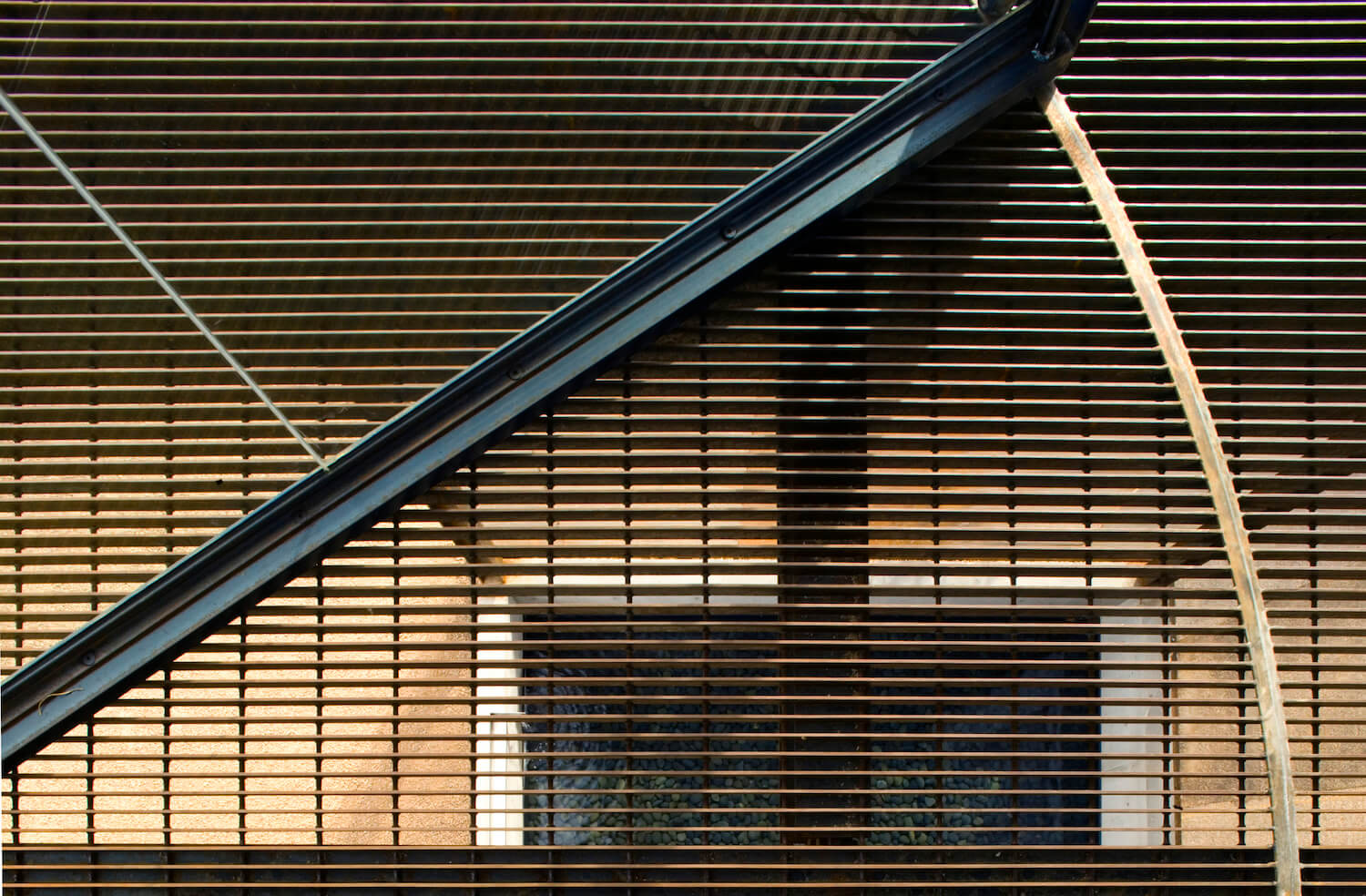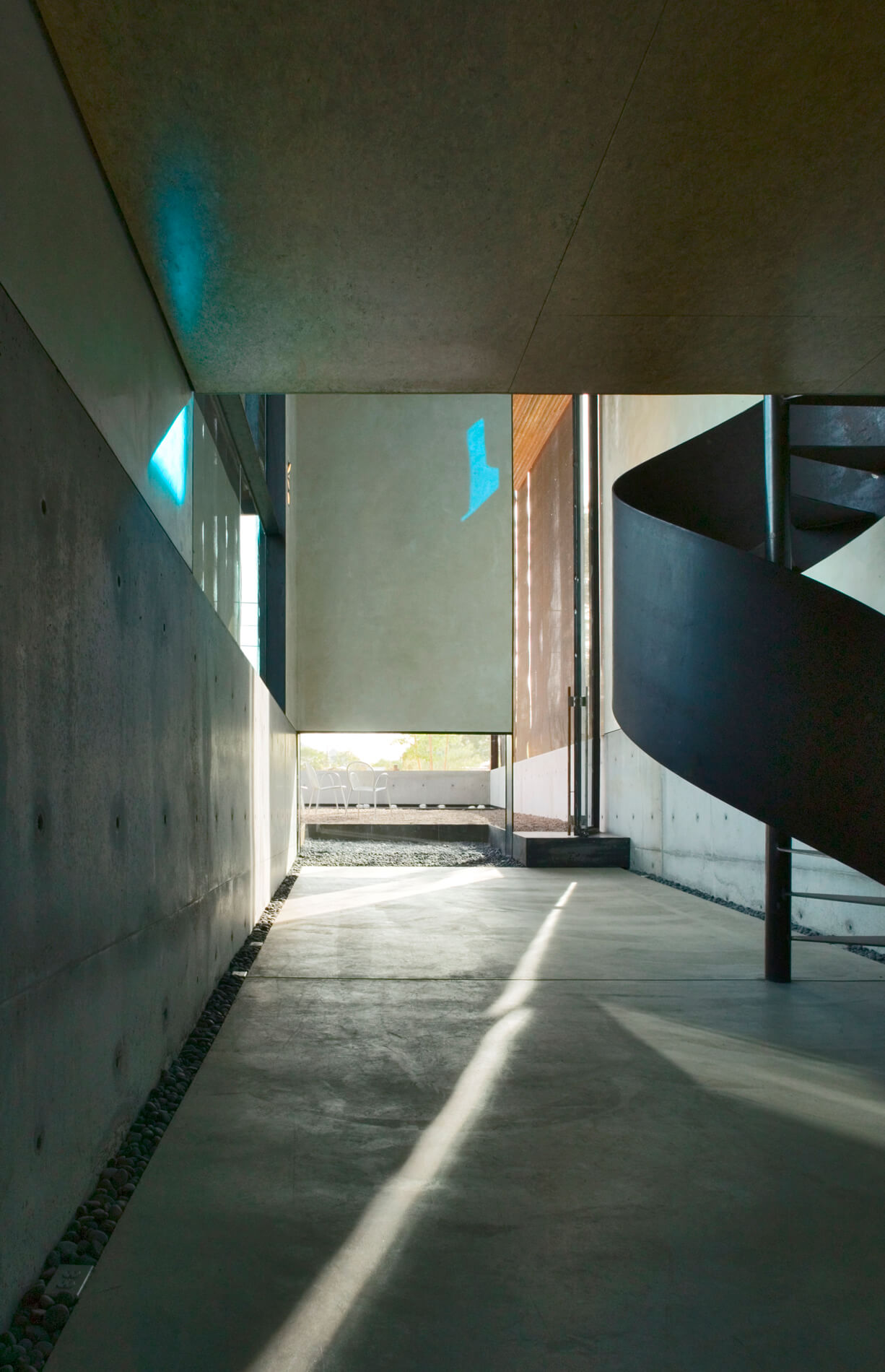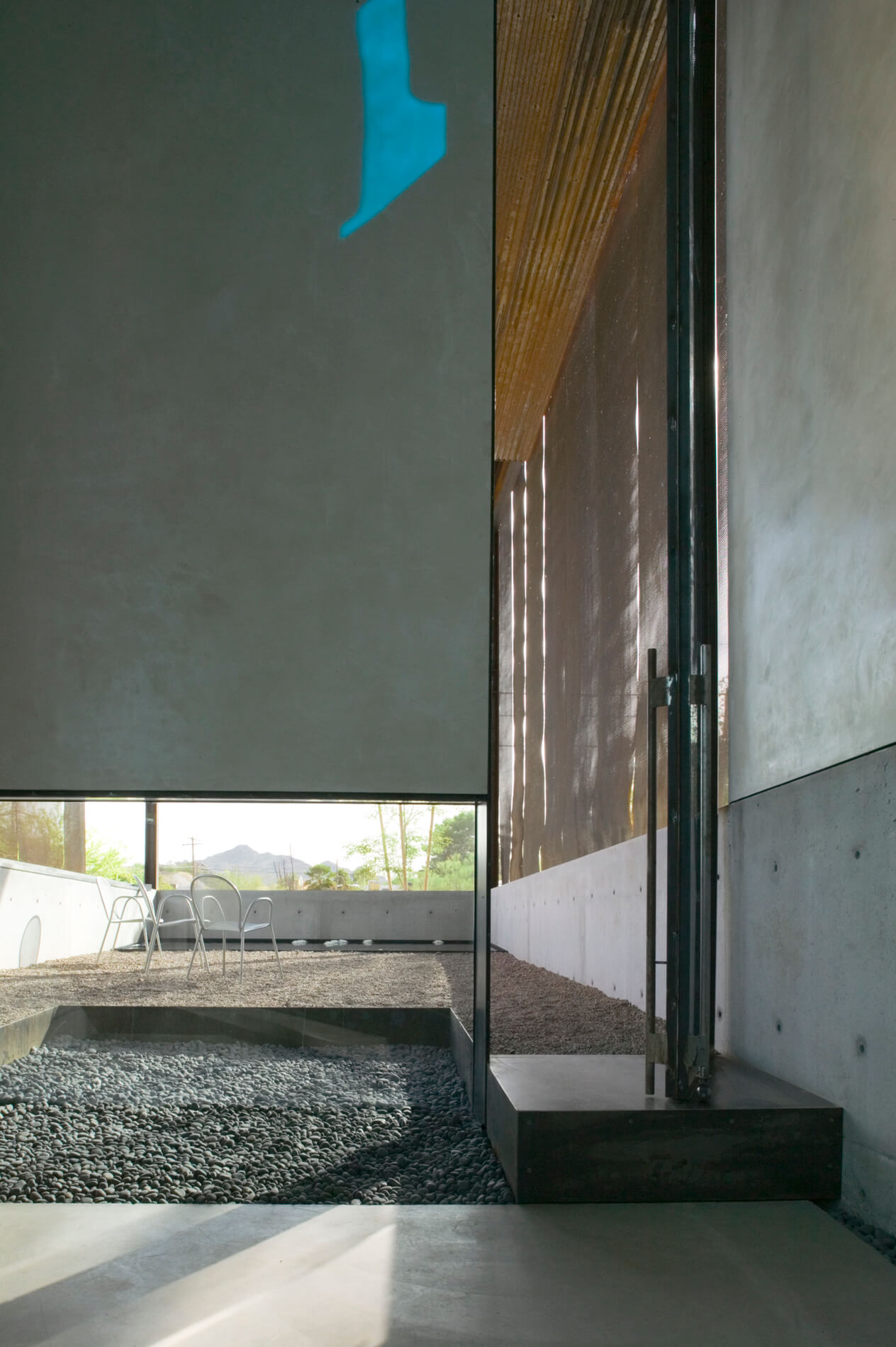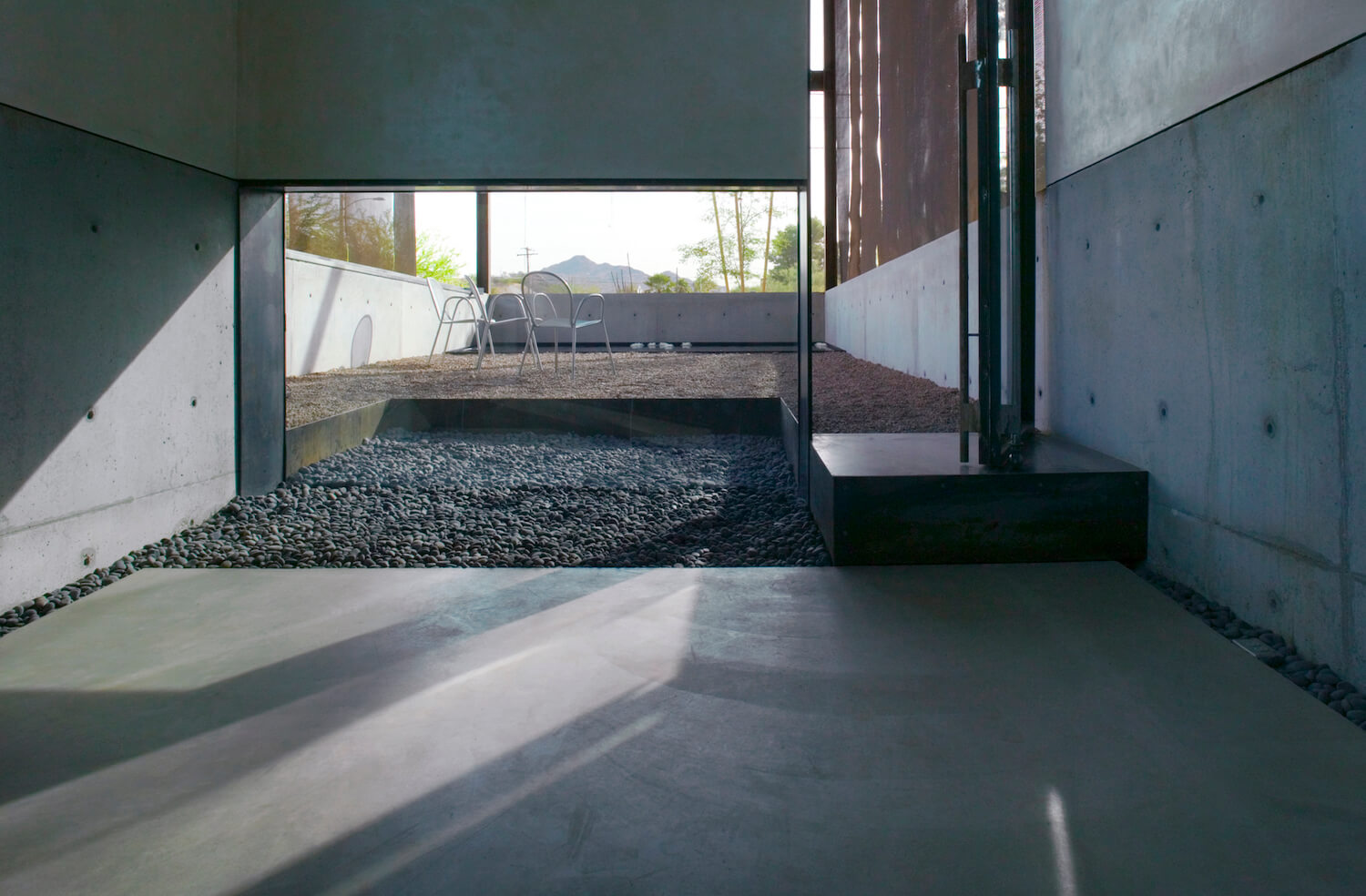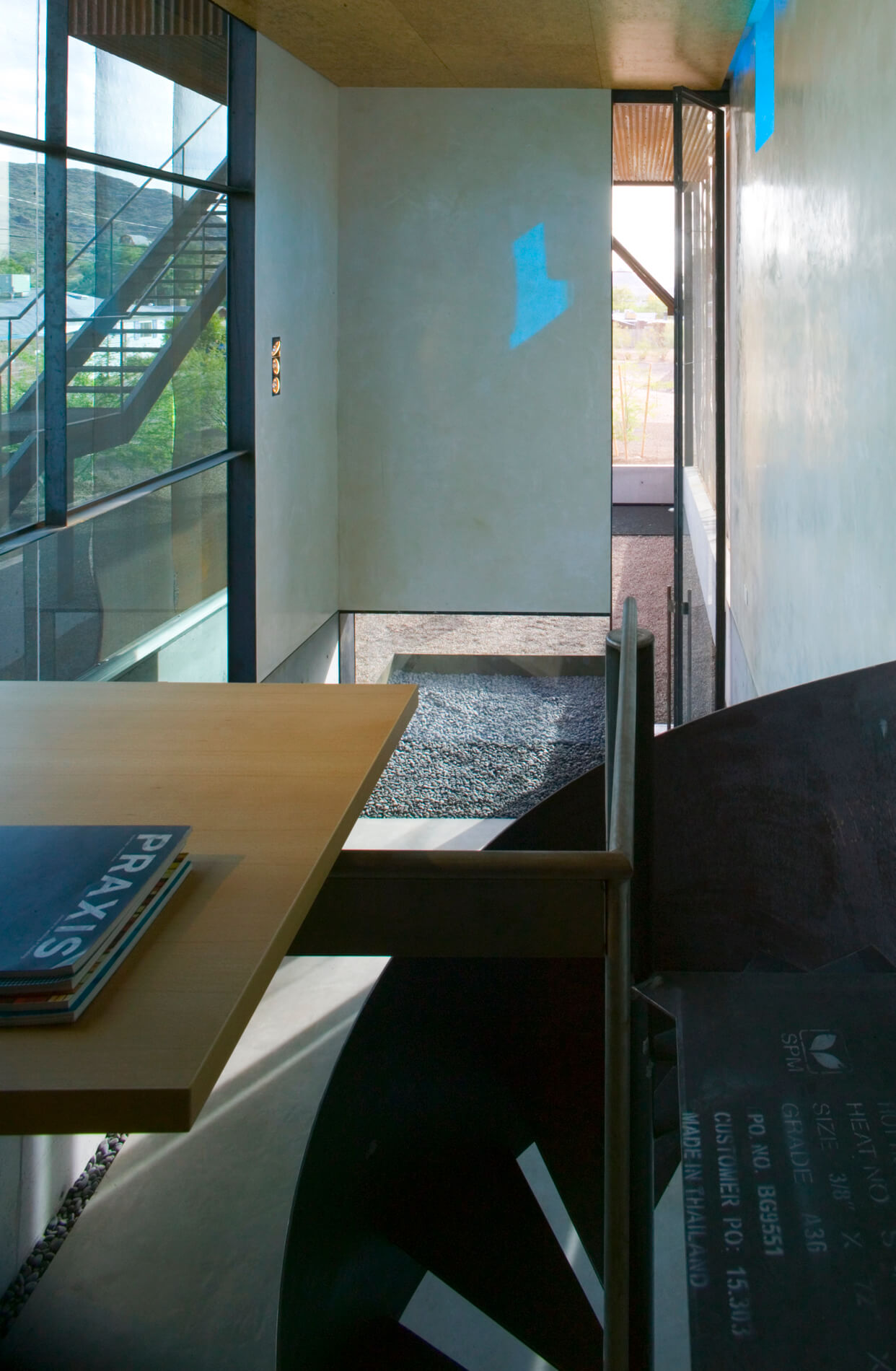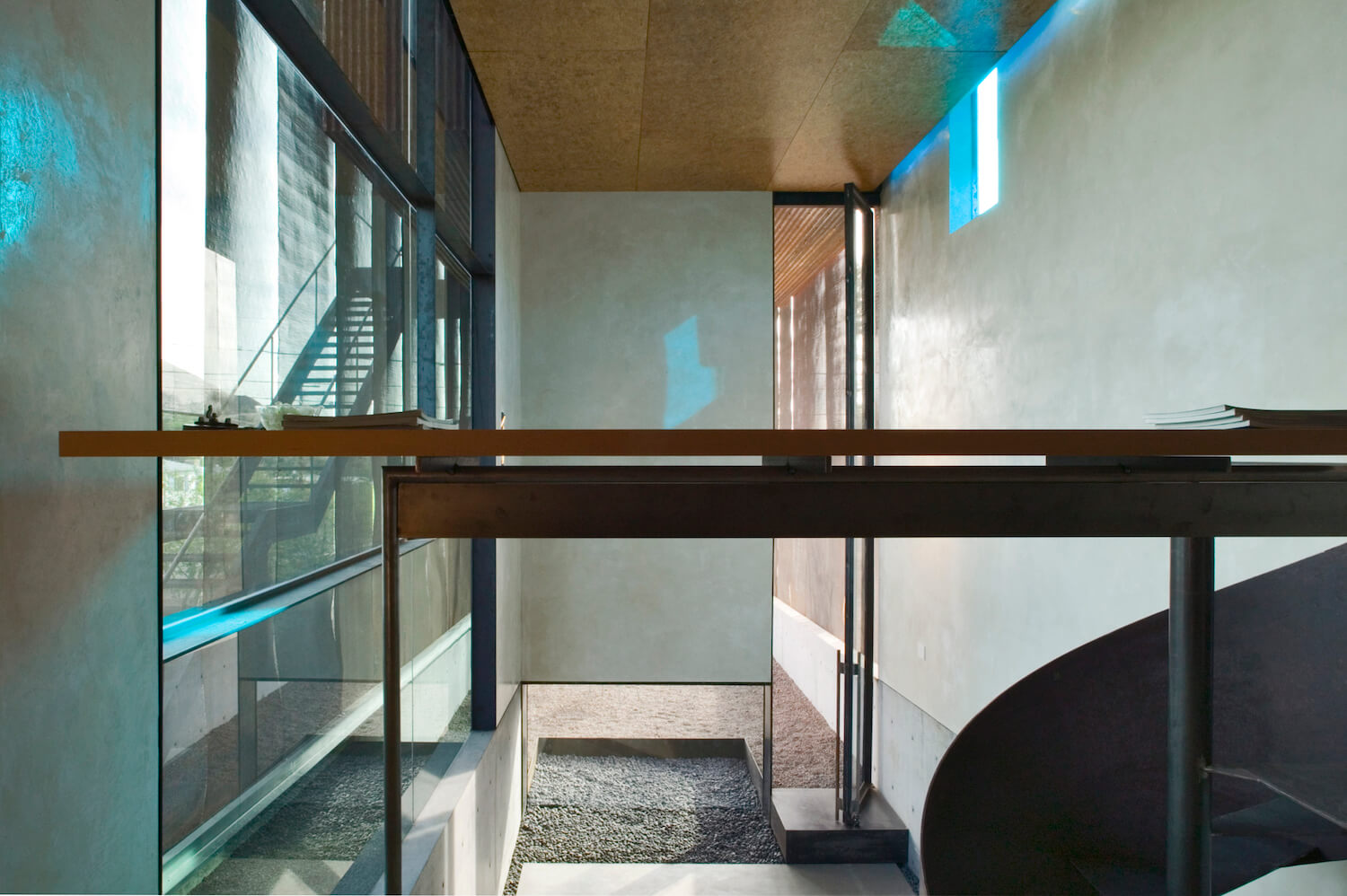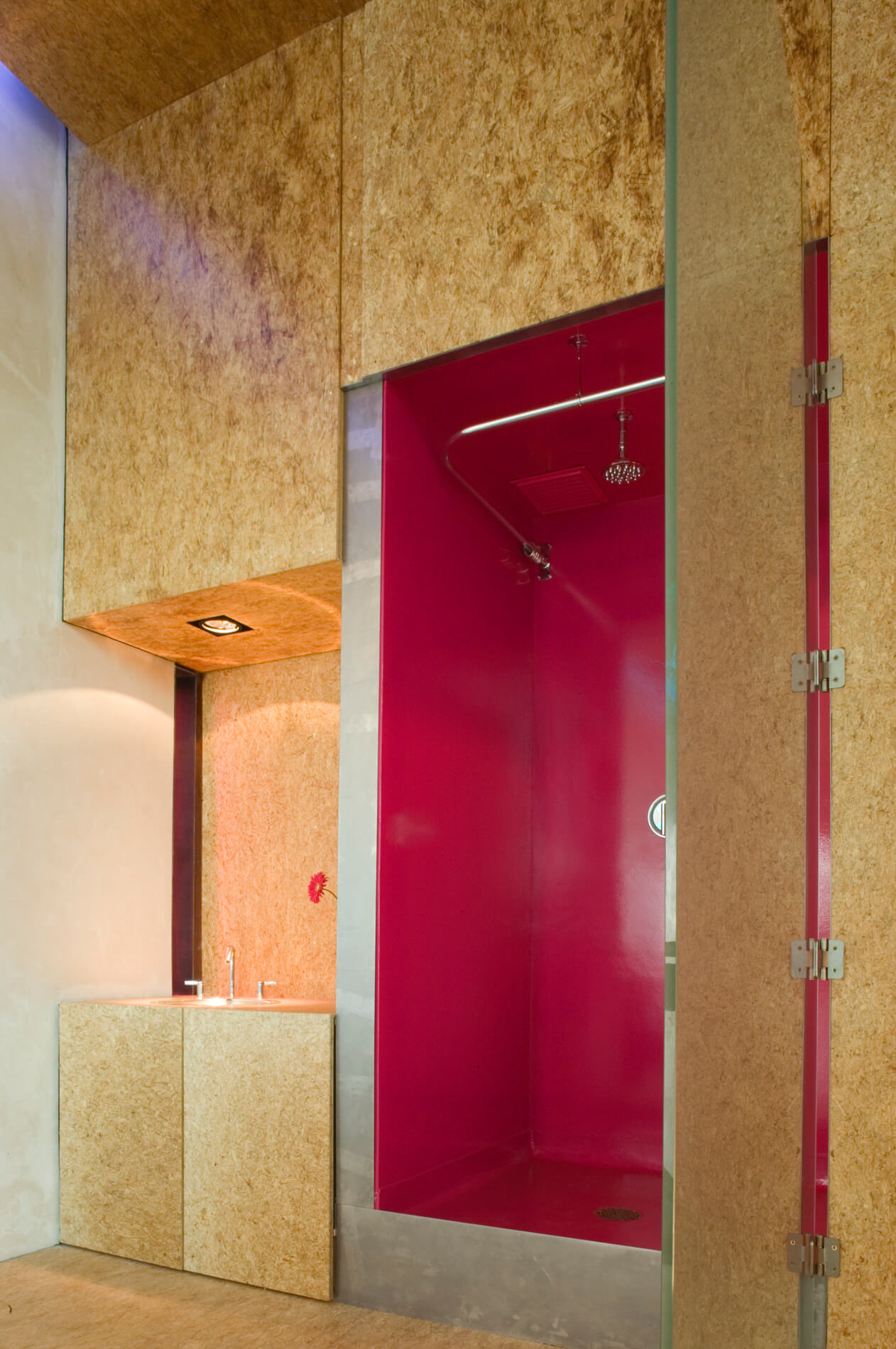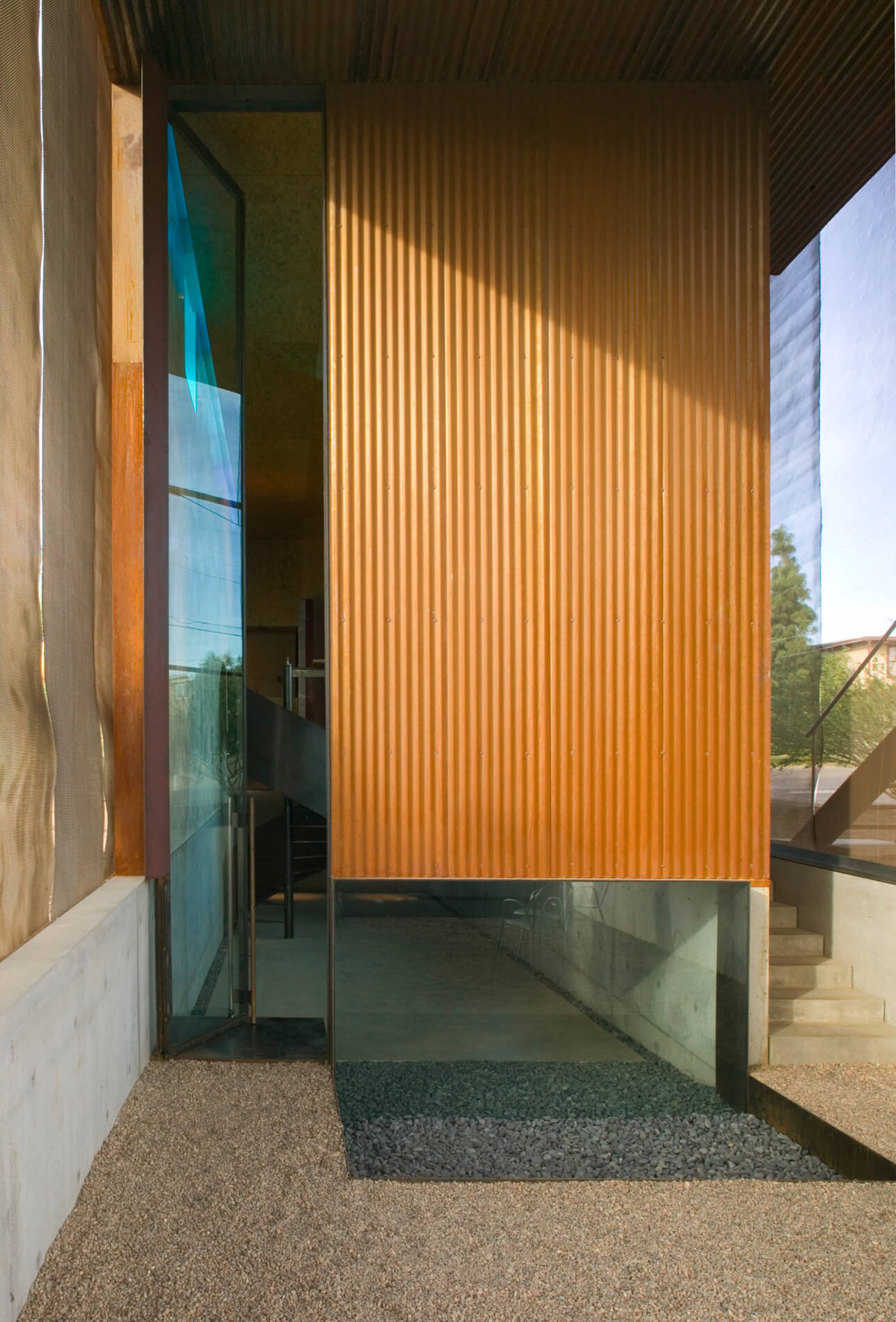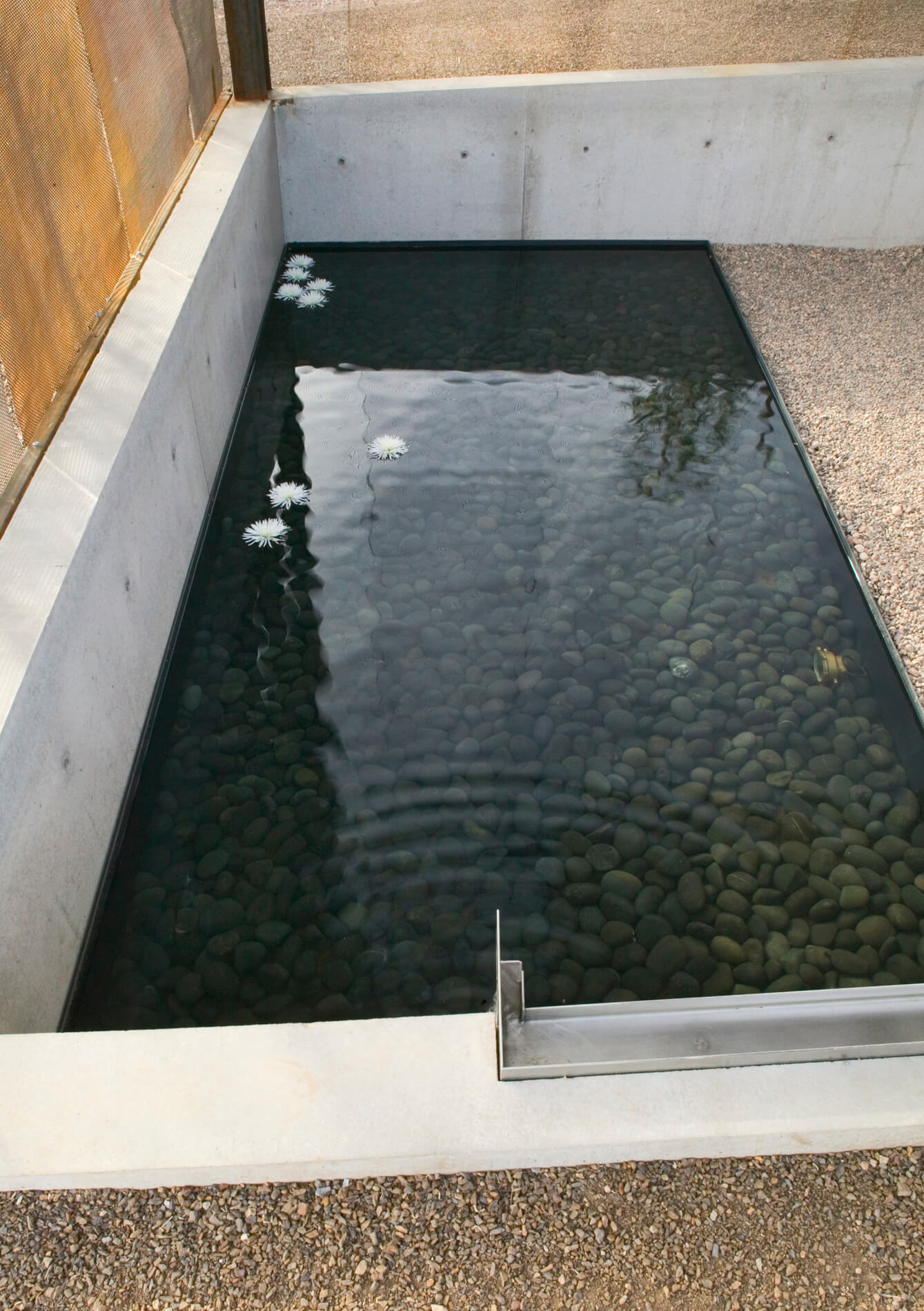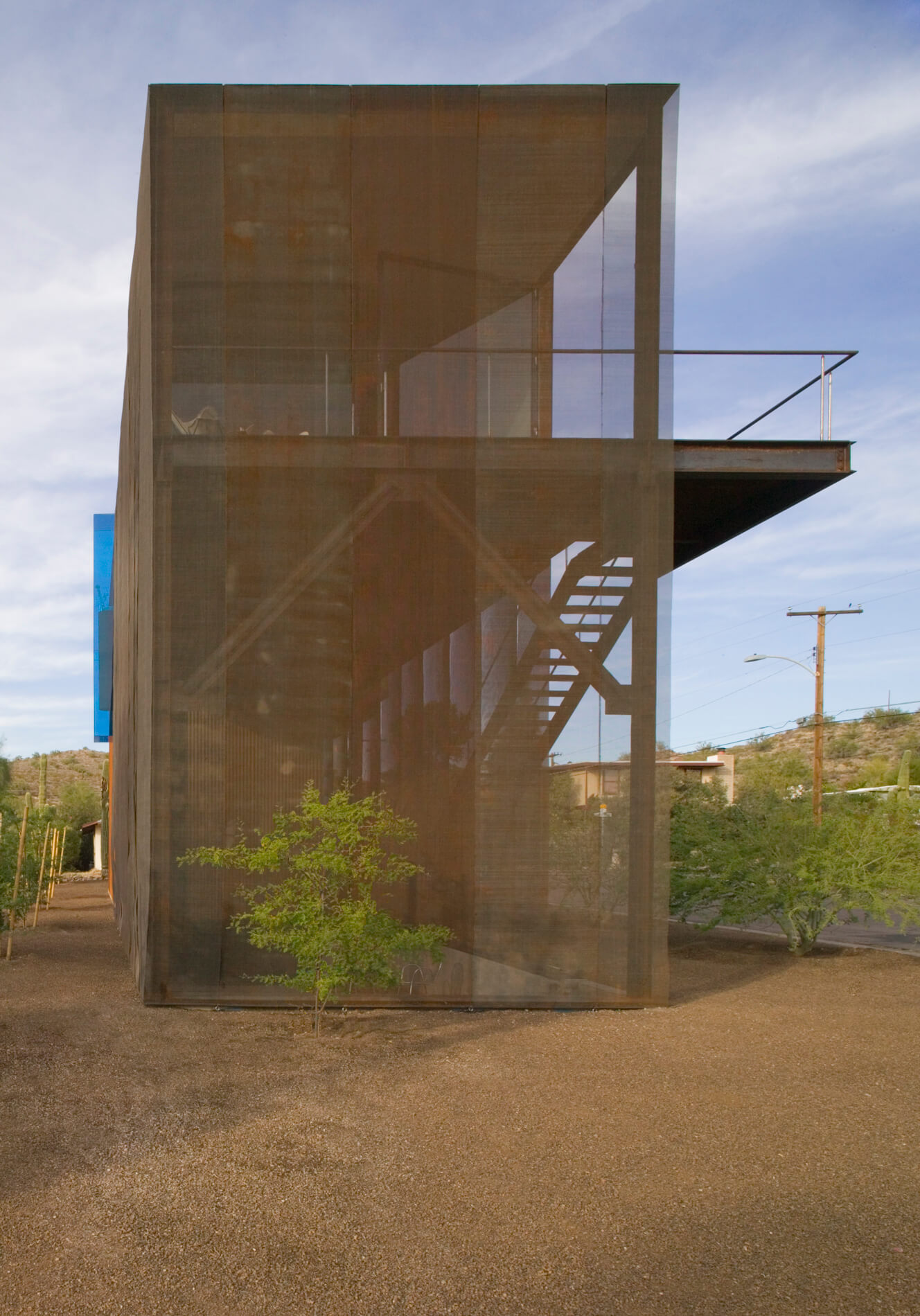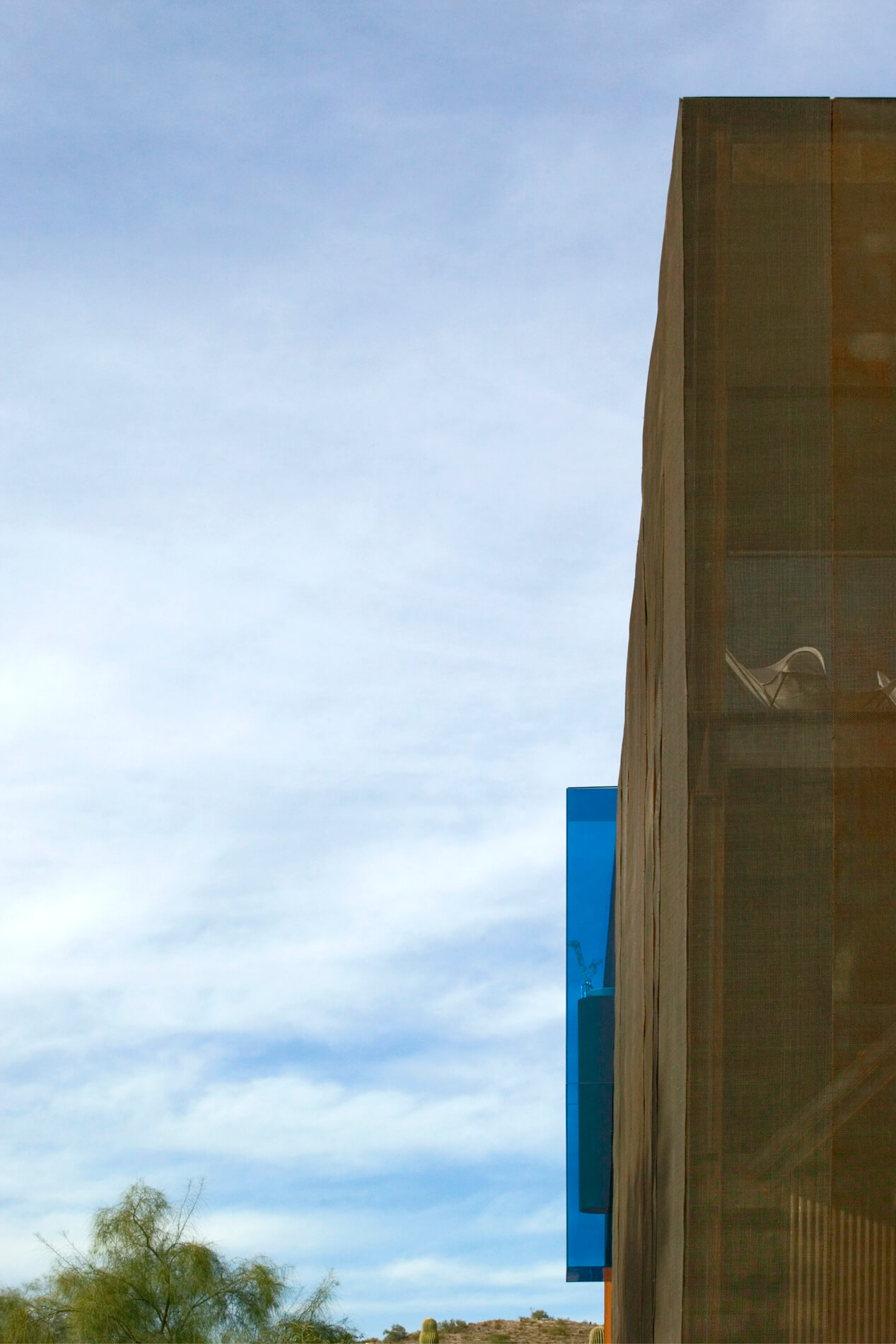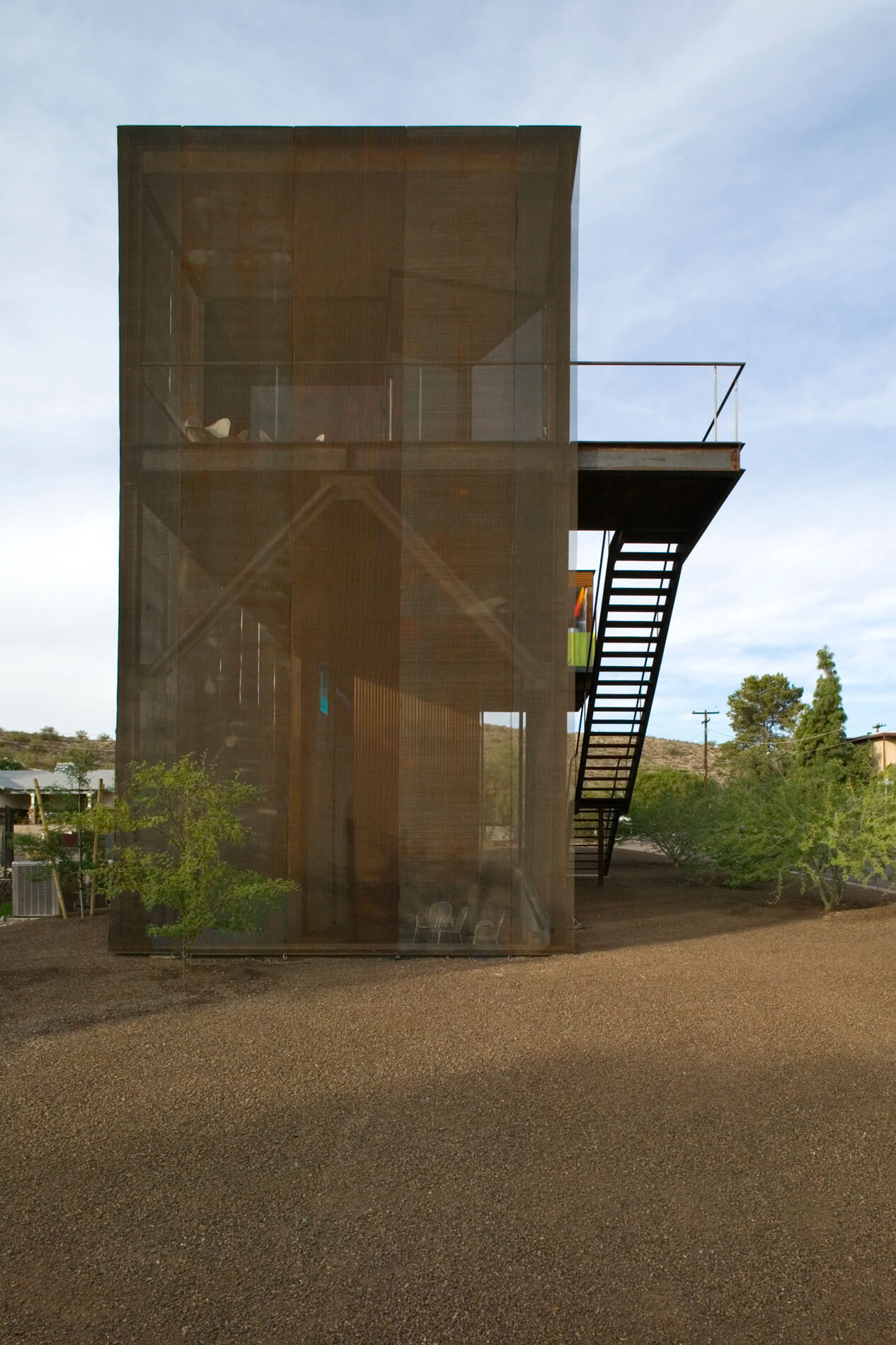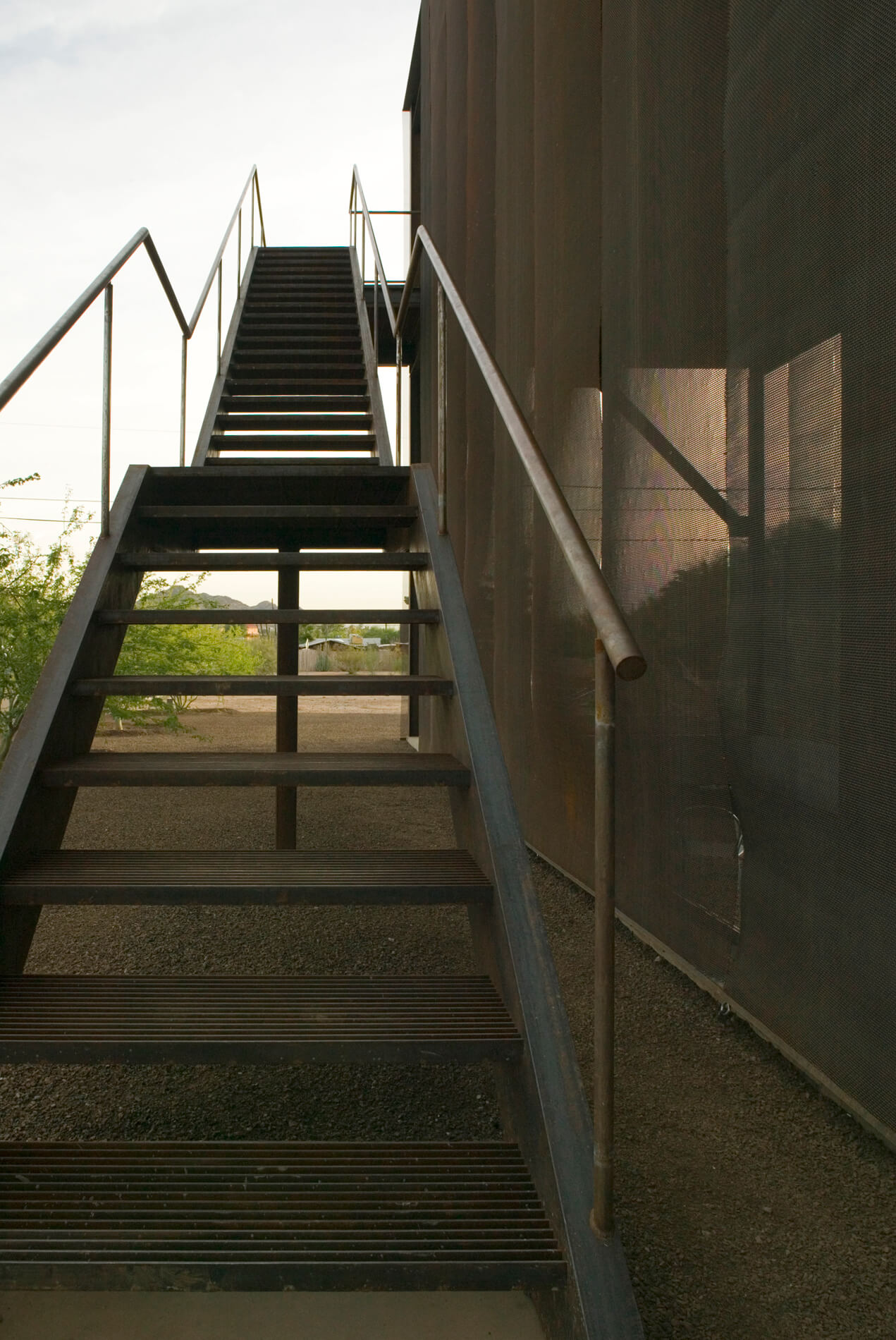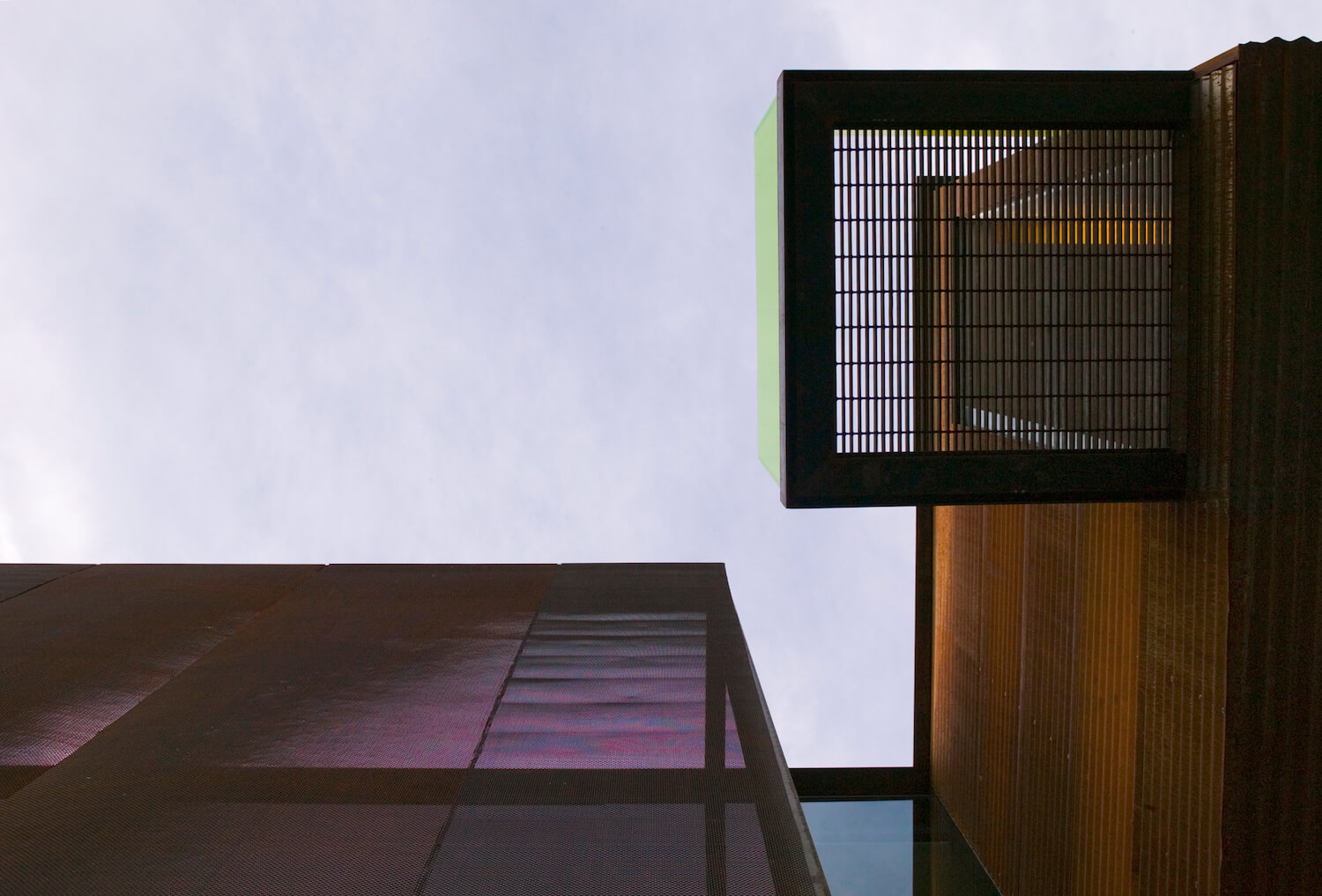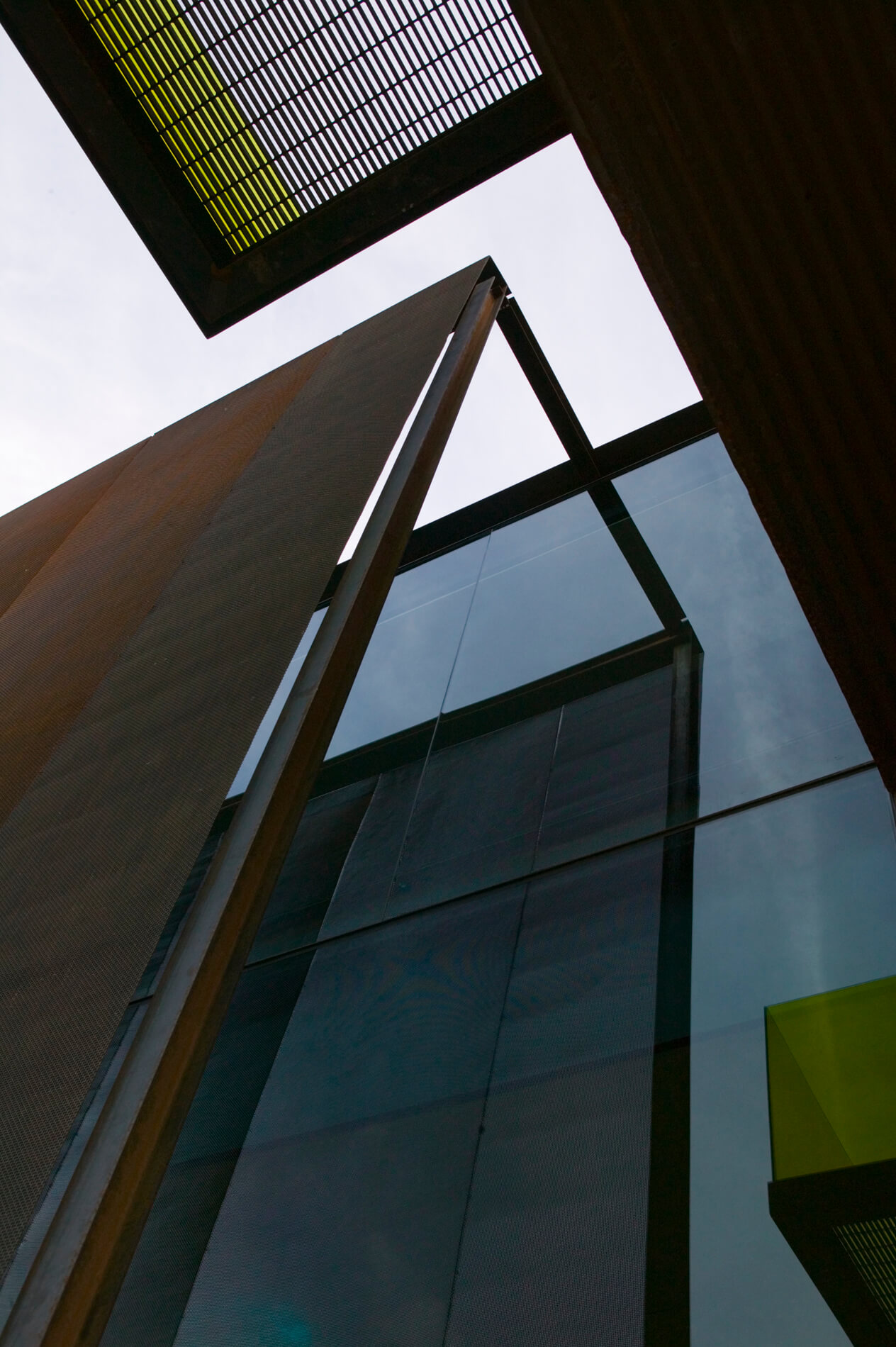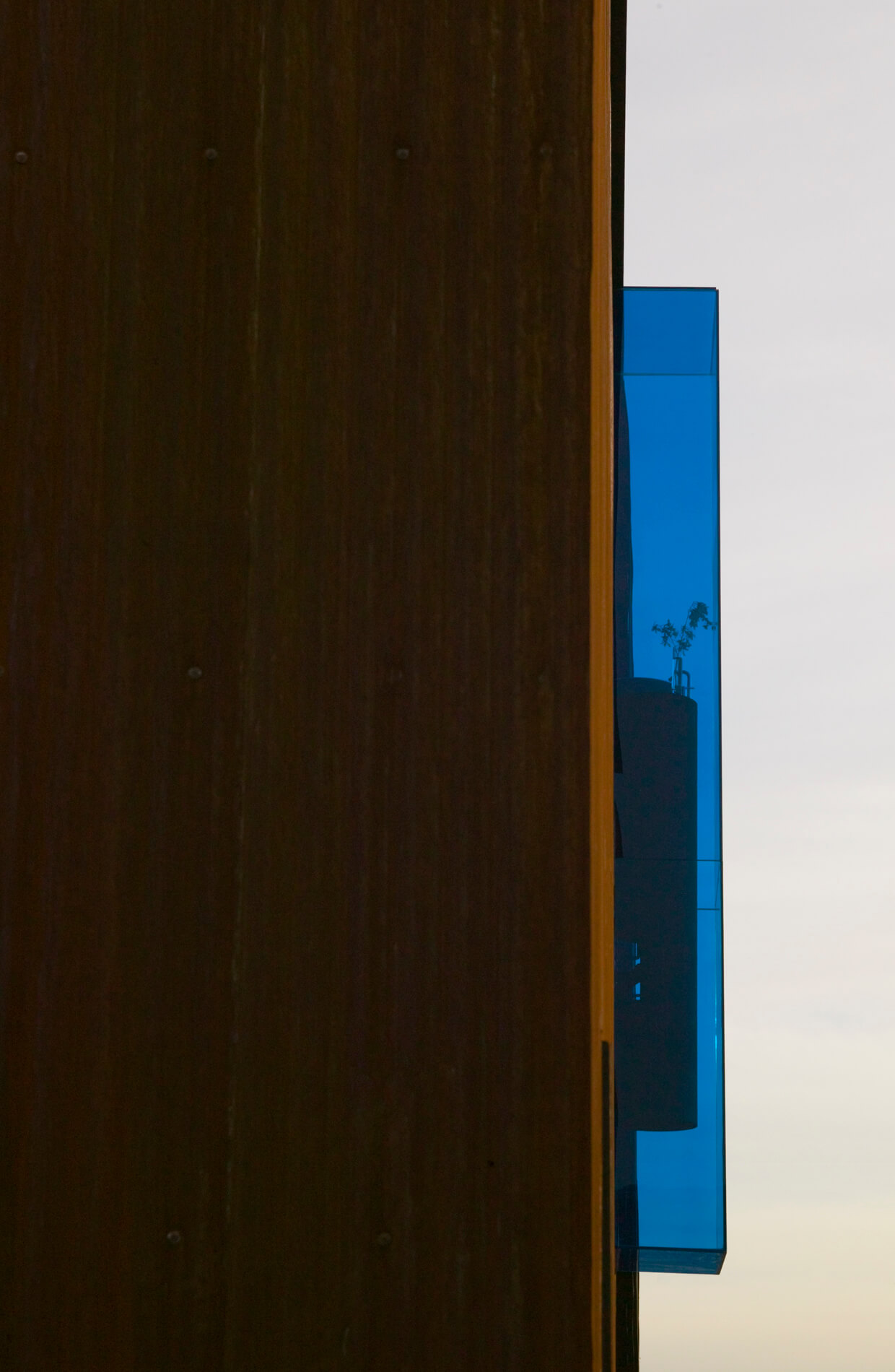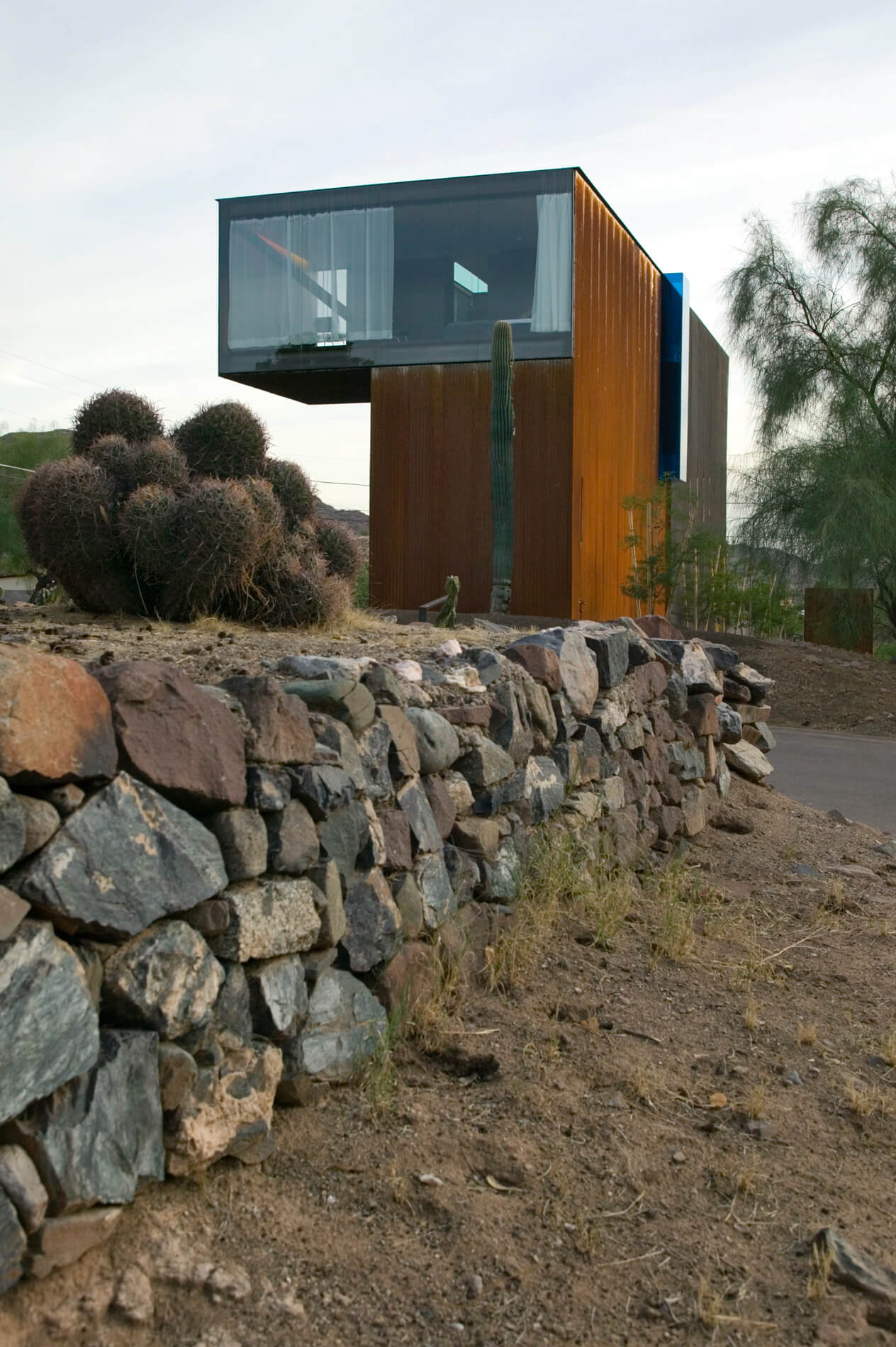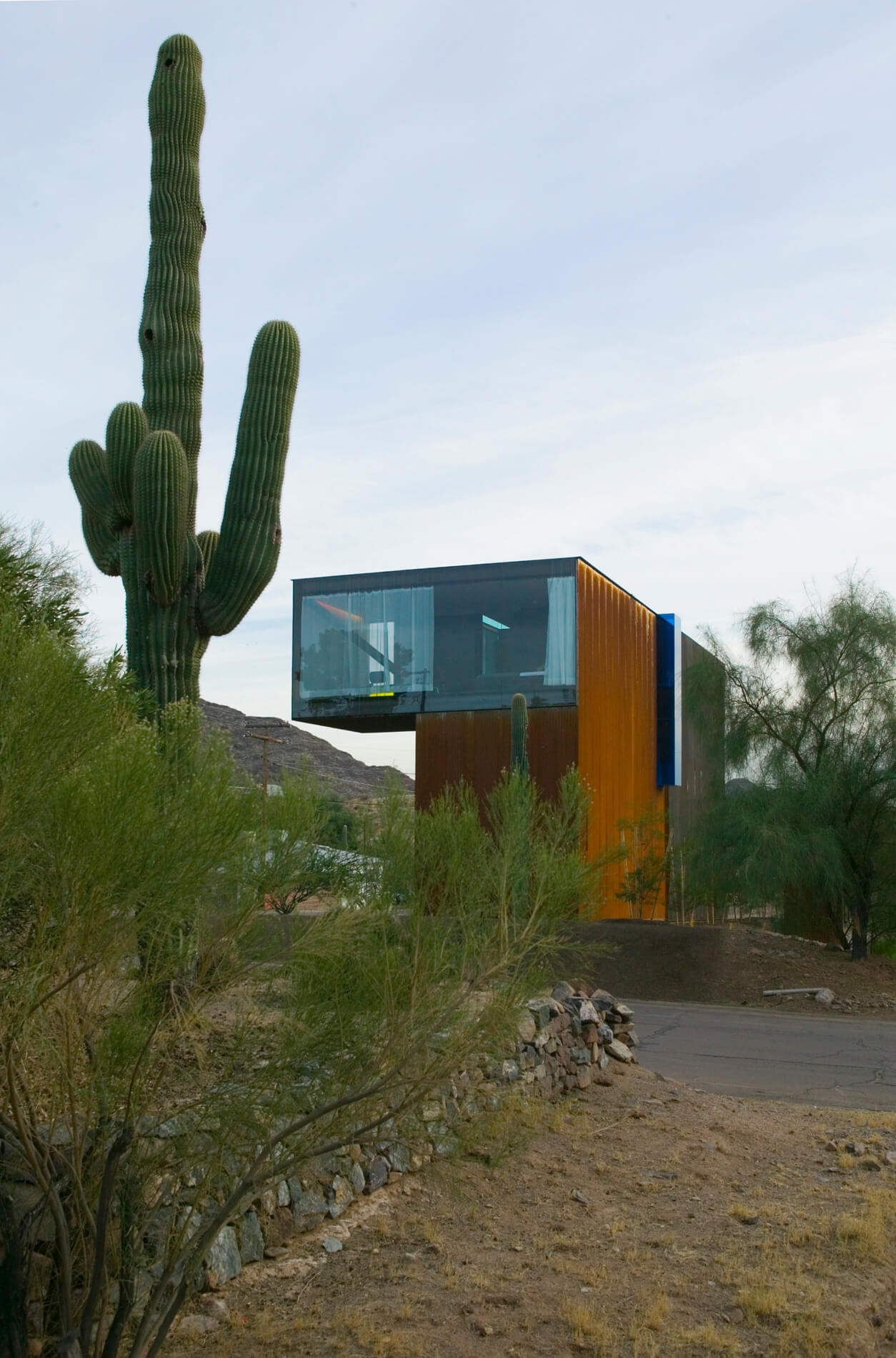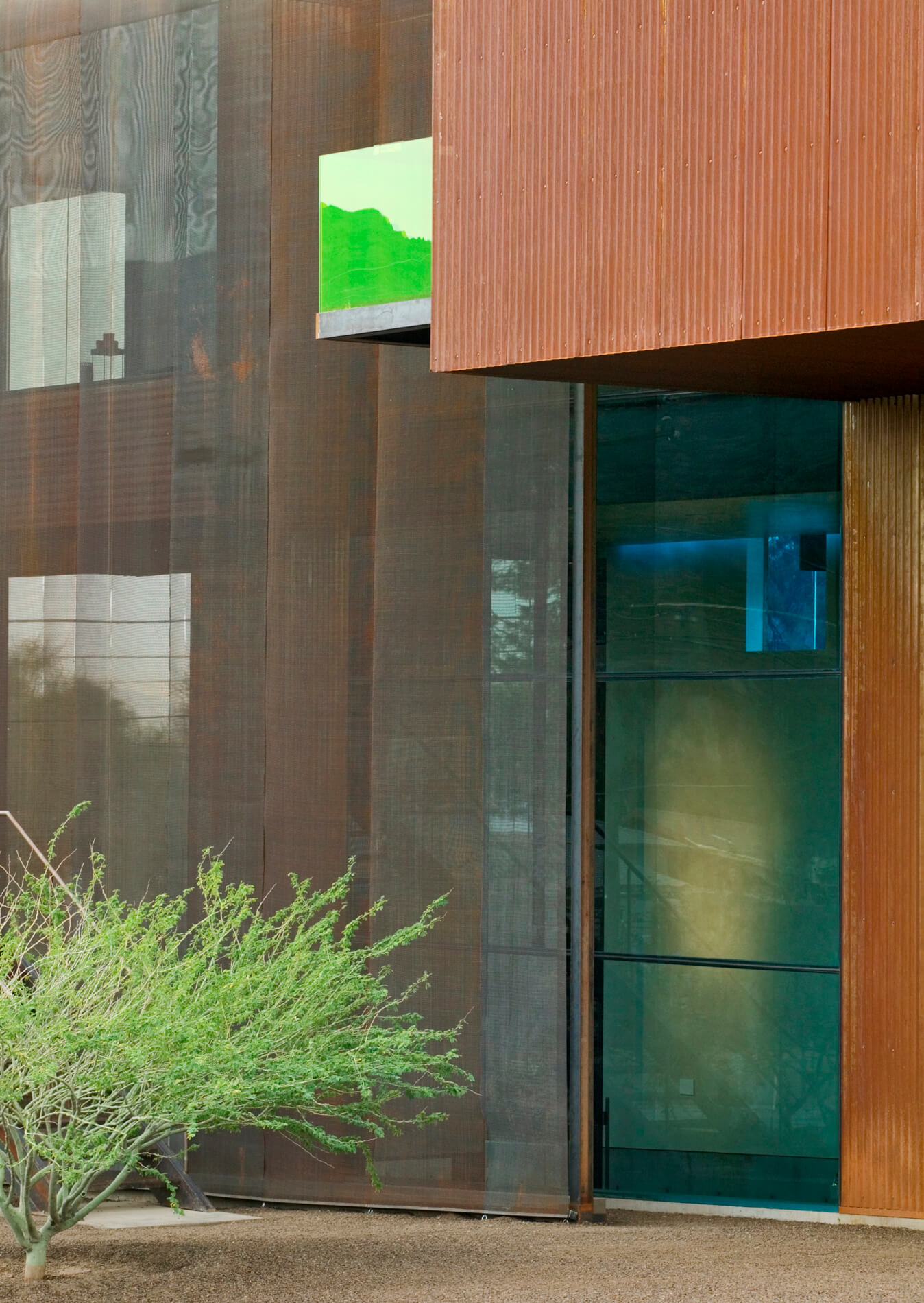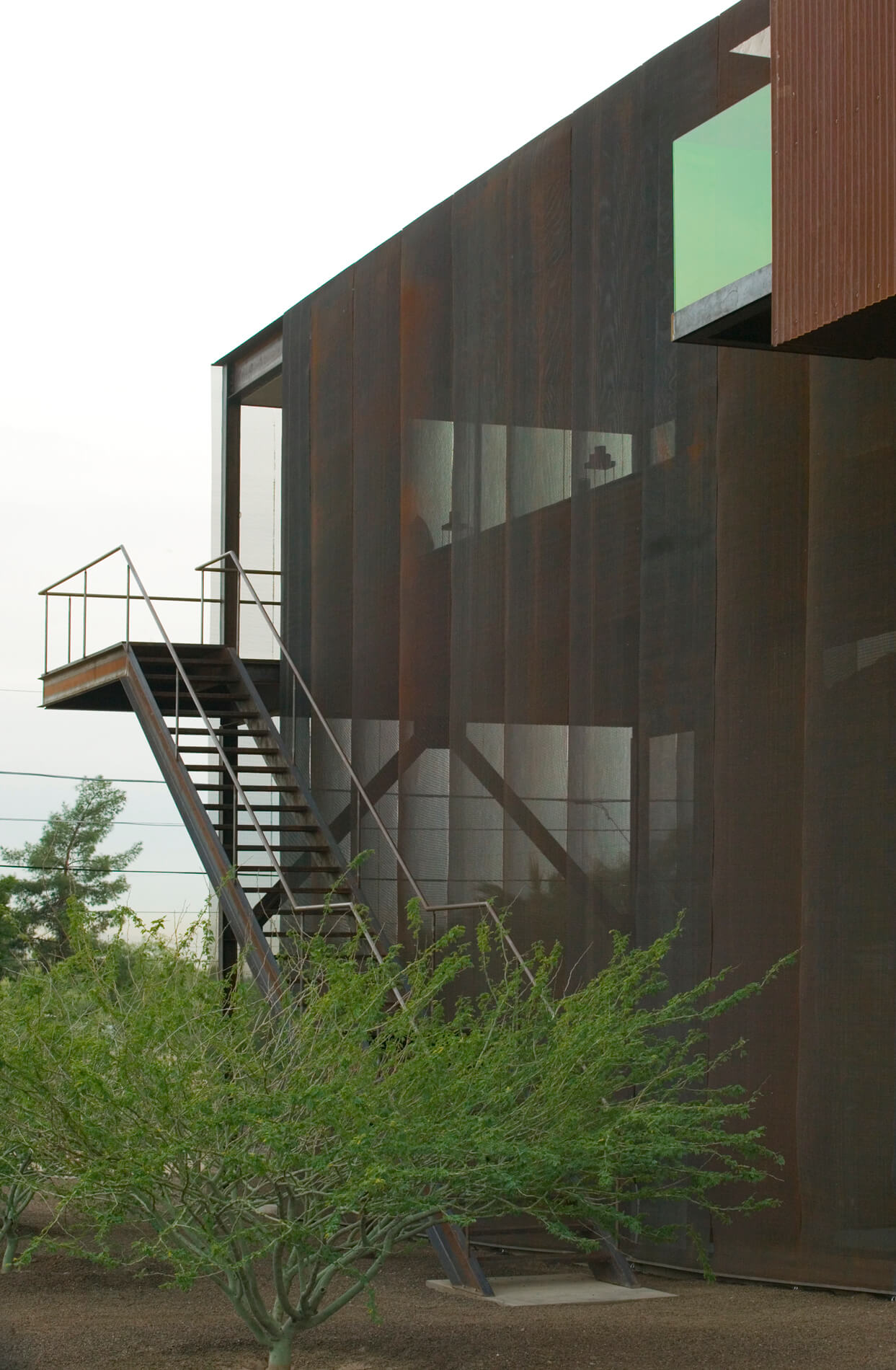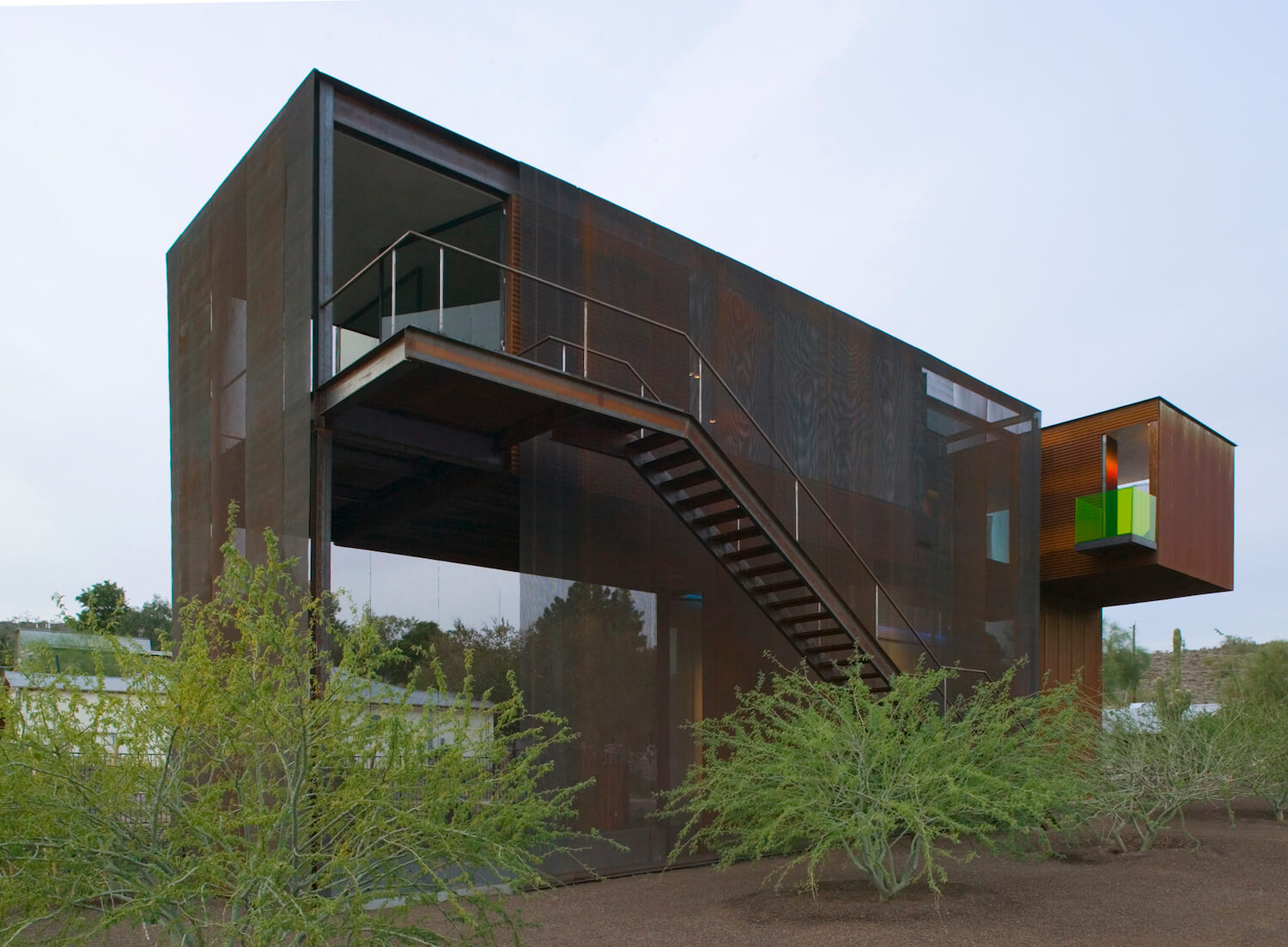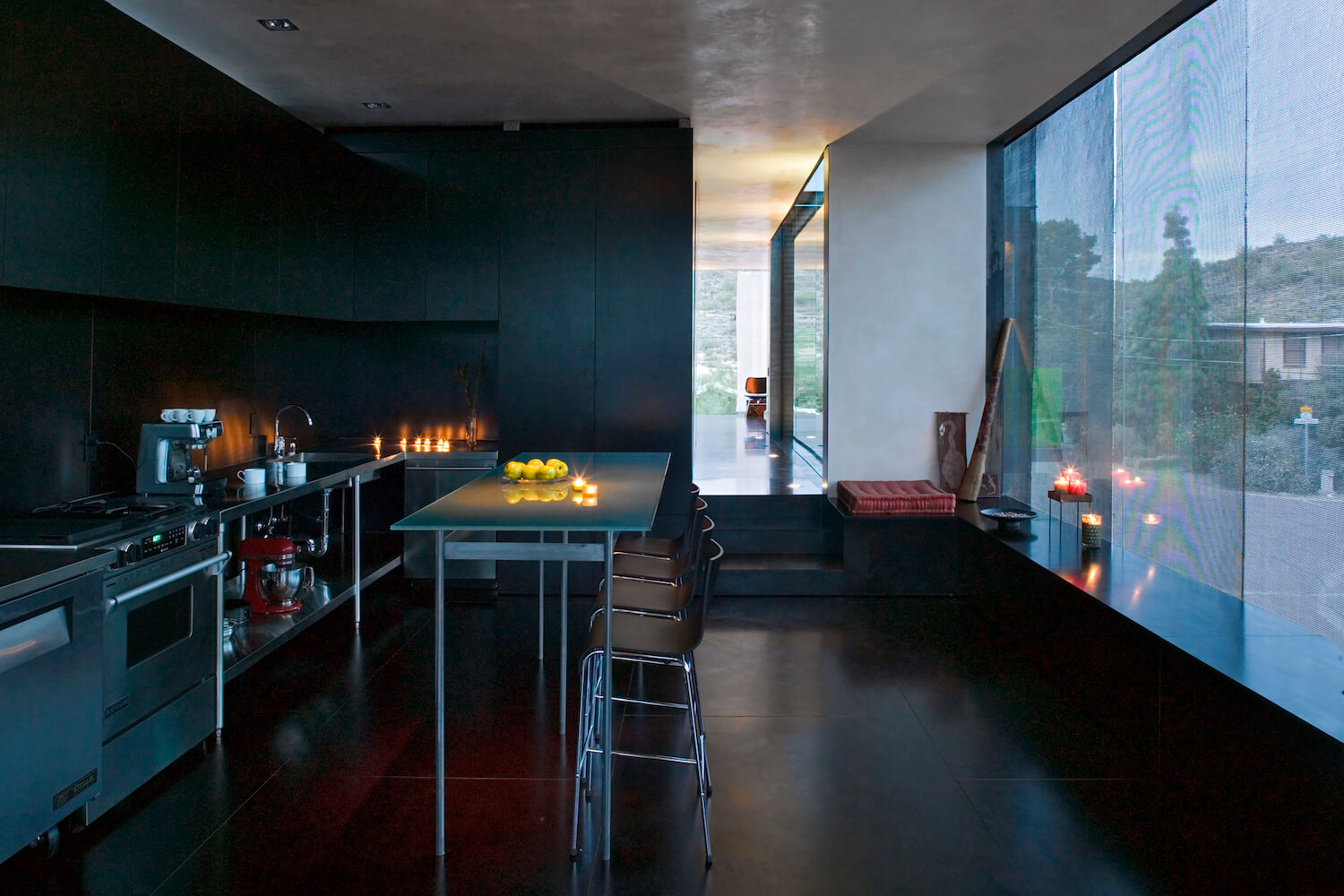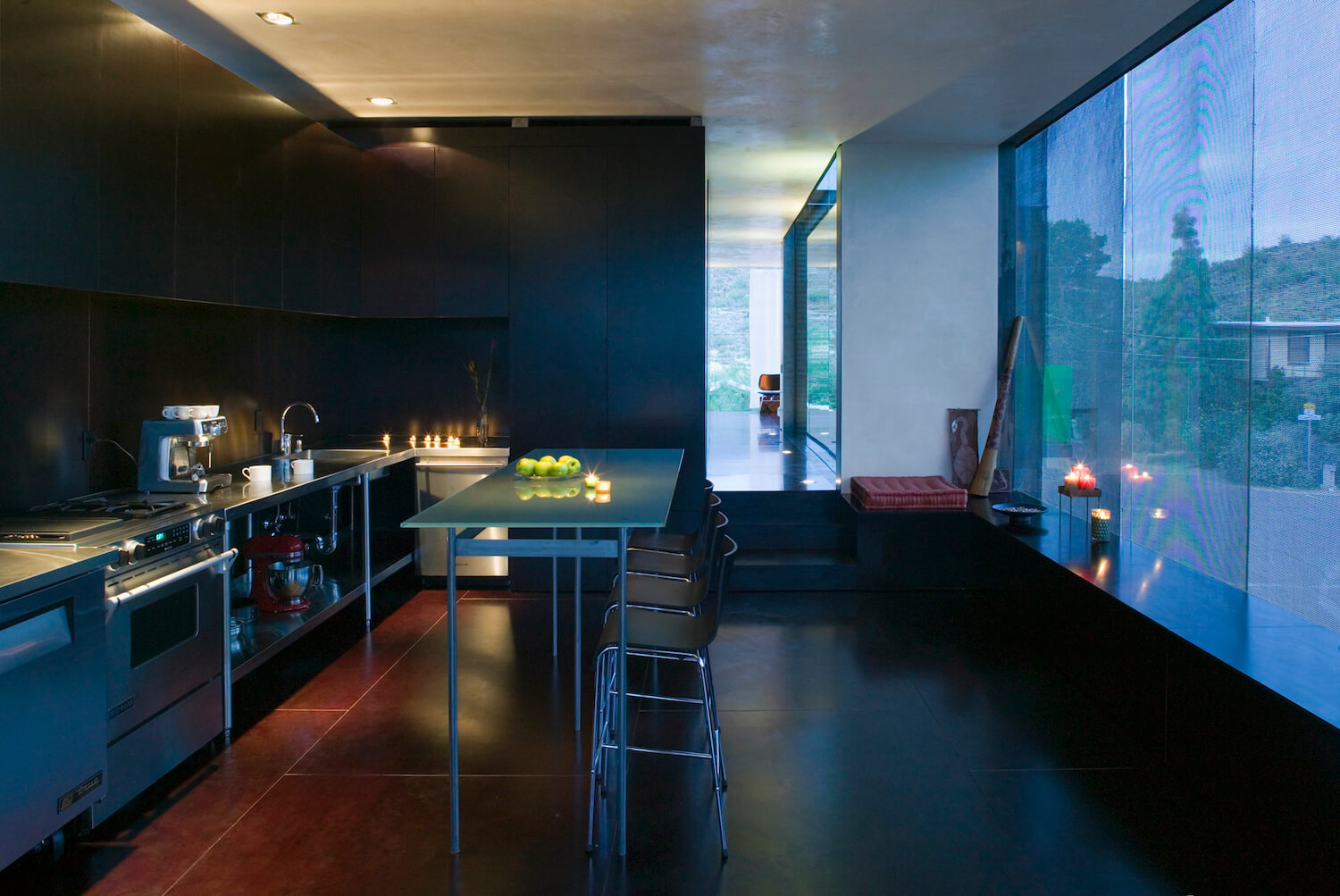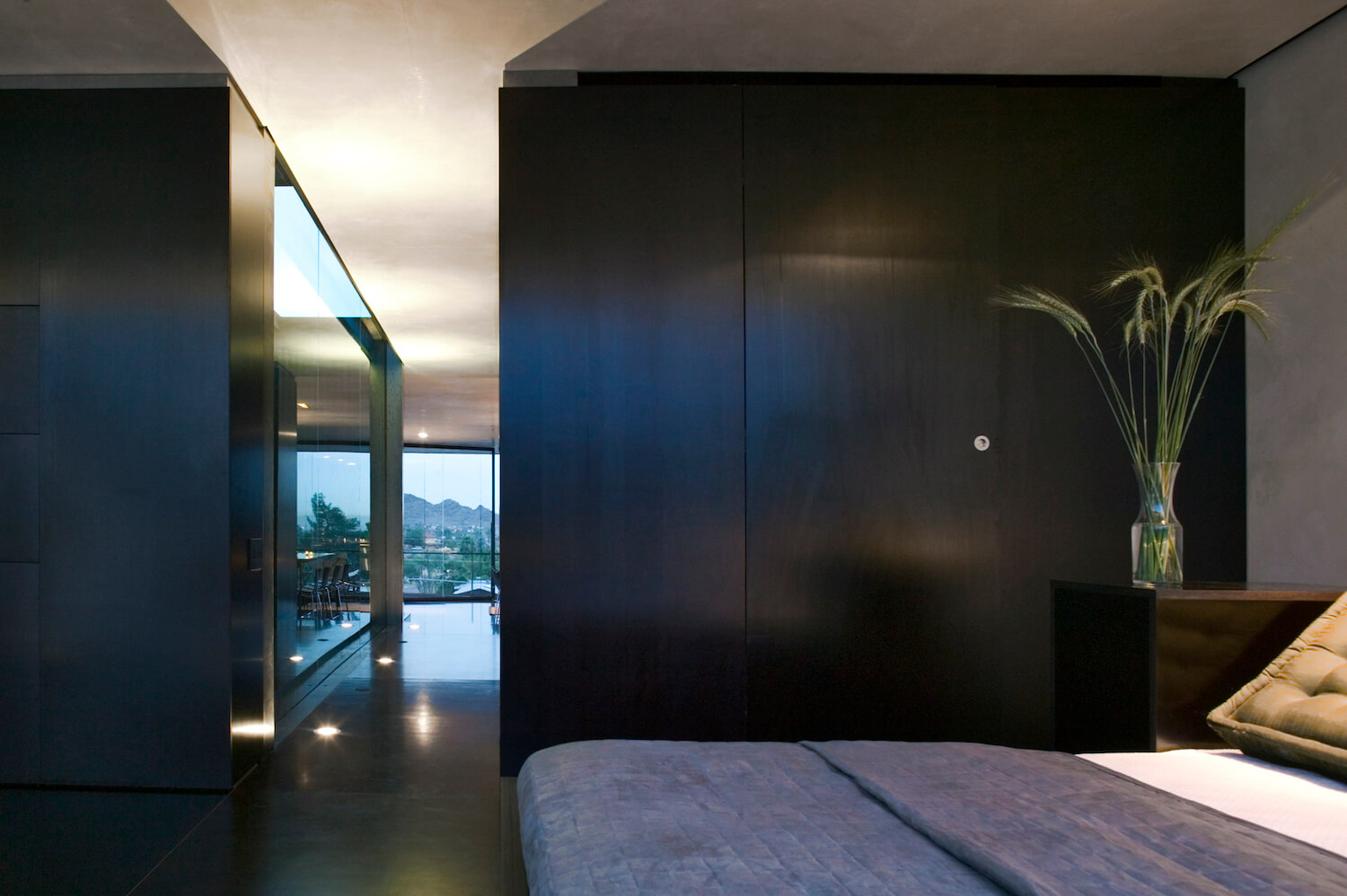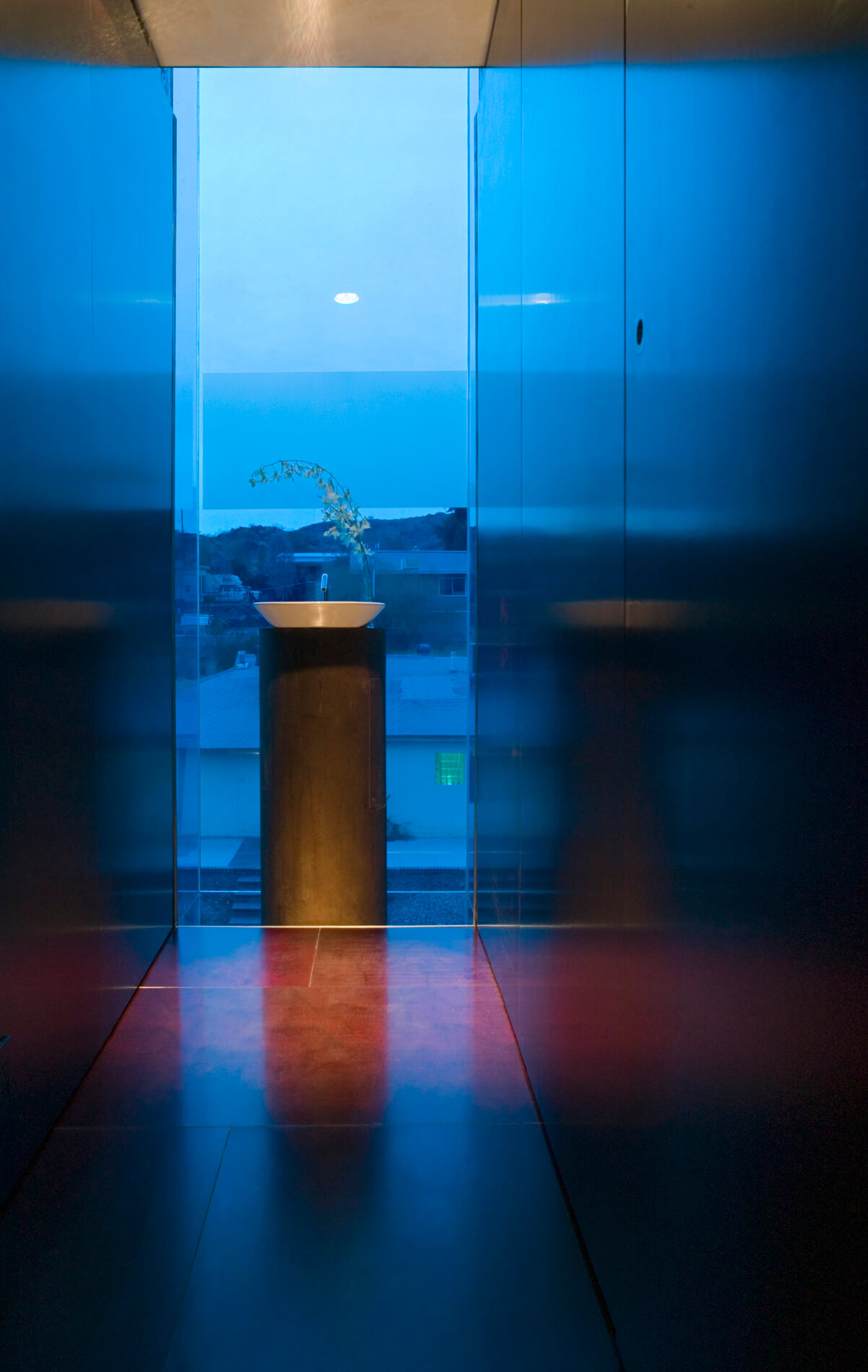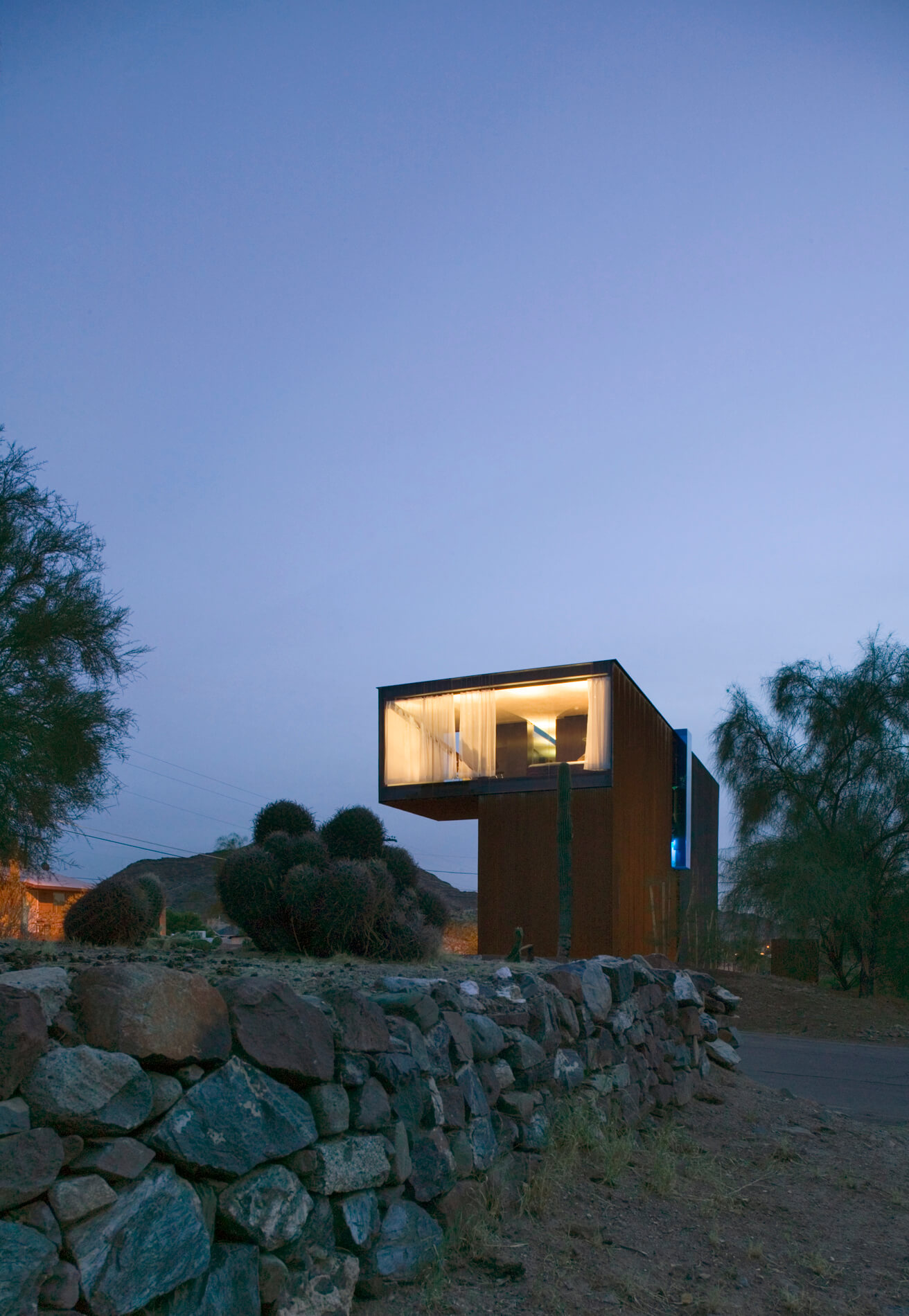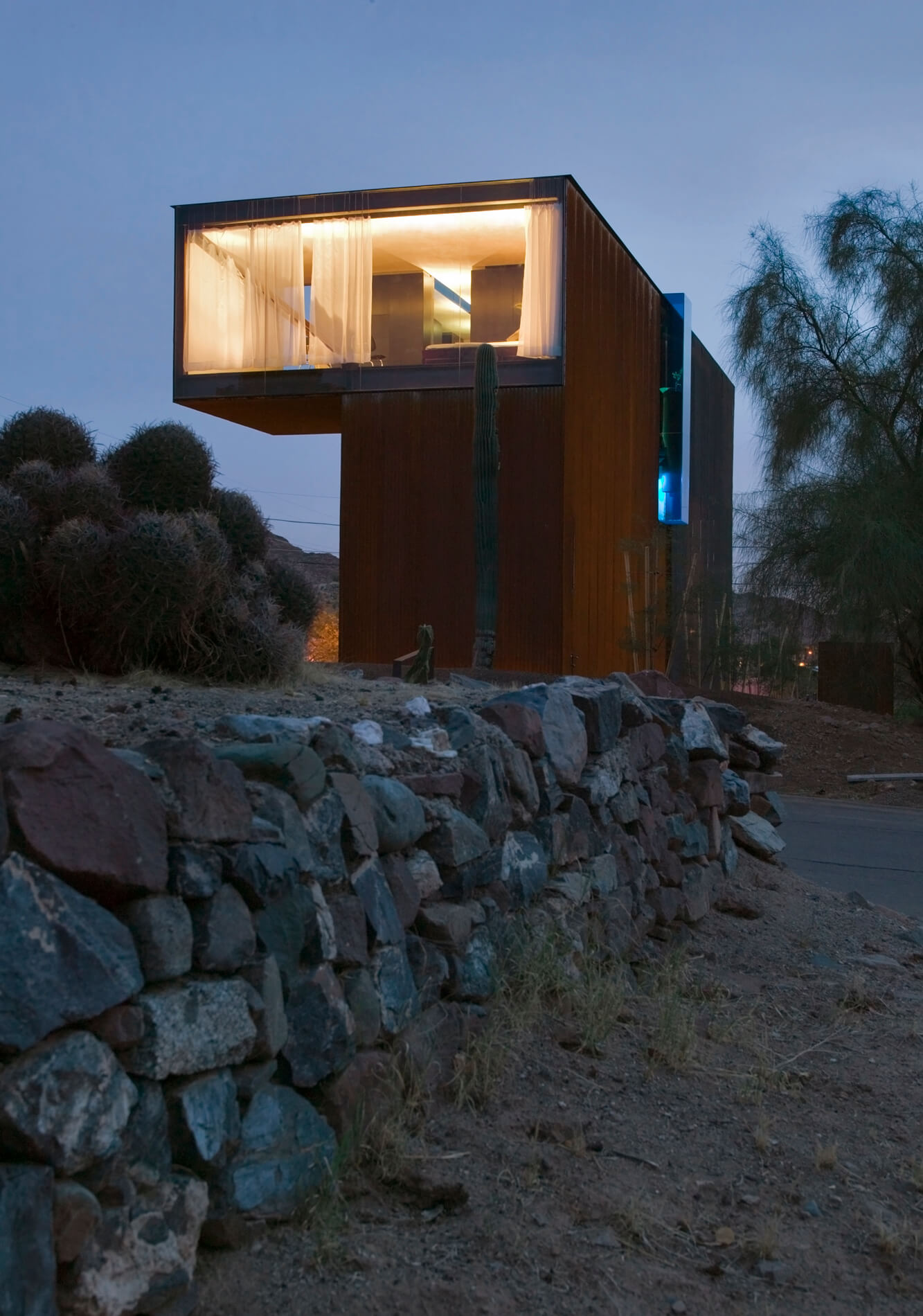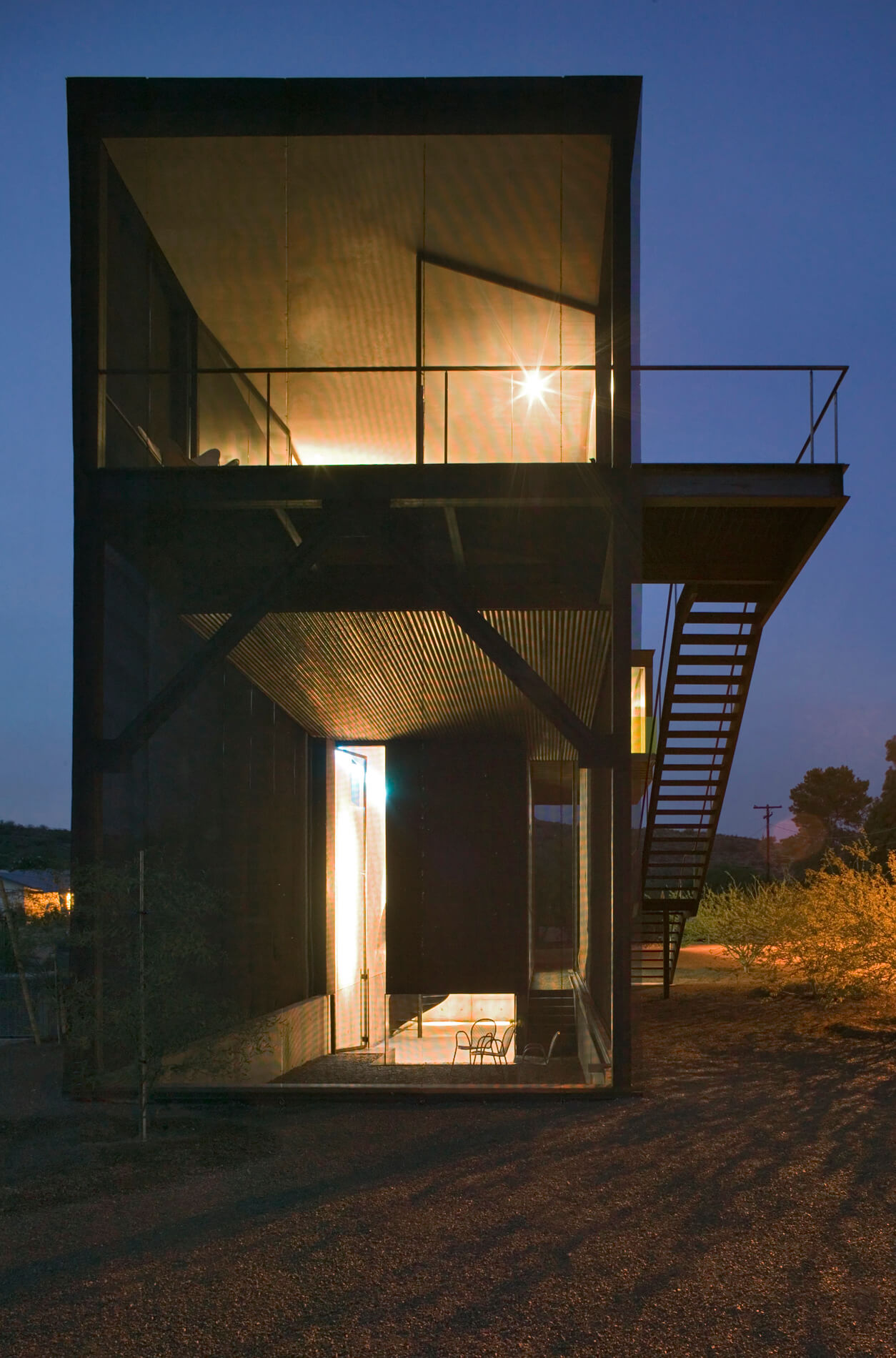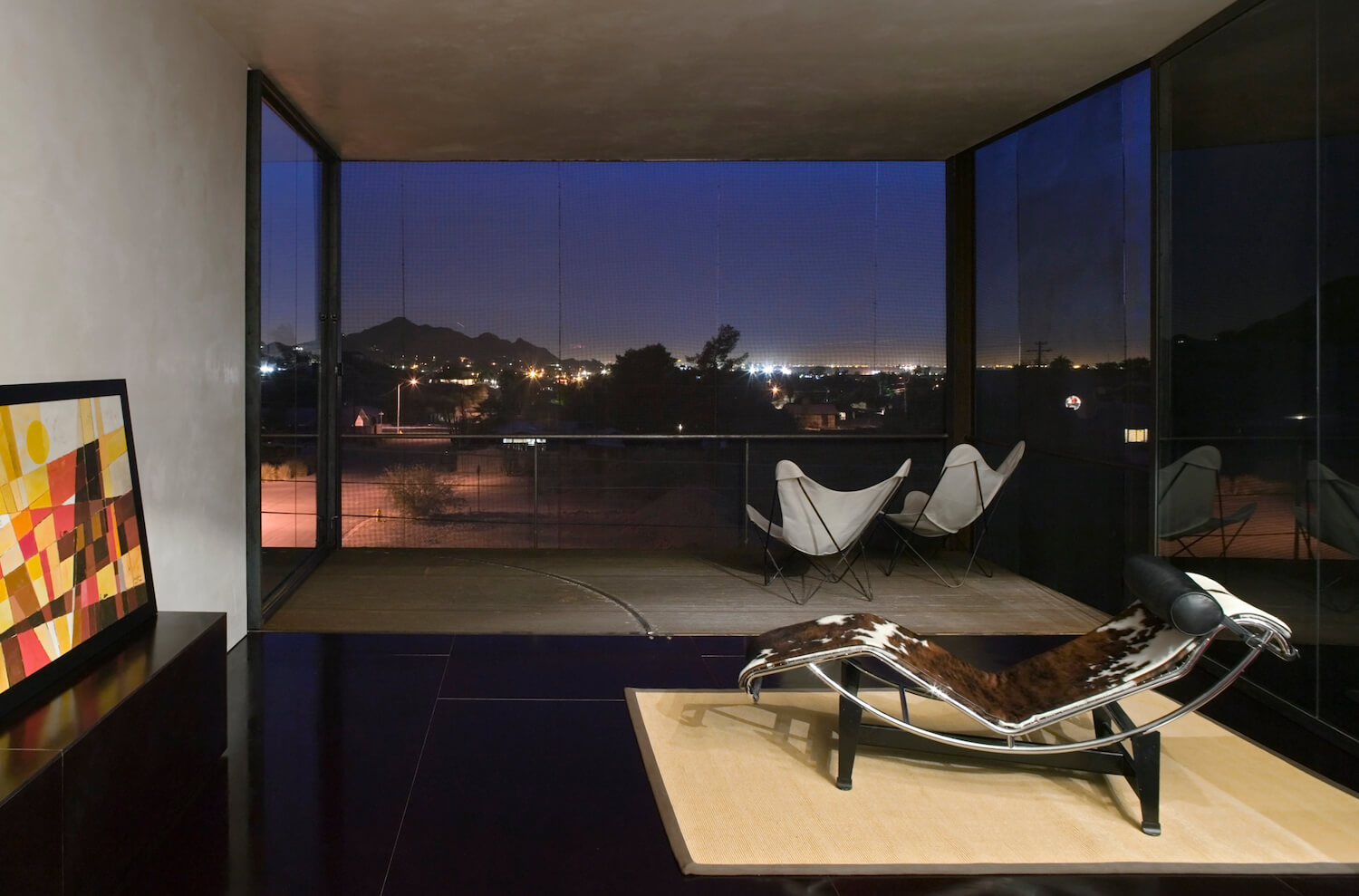 ---